Shrimp are incredibly versatile, quick and easy to cook. We've rounded up 20+ of the Best Shrimp Recipes, from chicken and shrimp carbonara to bang bang shrimp and shrimp grits, there are so many delicious choices for a simple weeknight meal.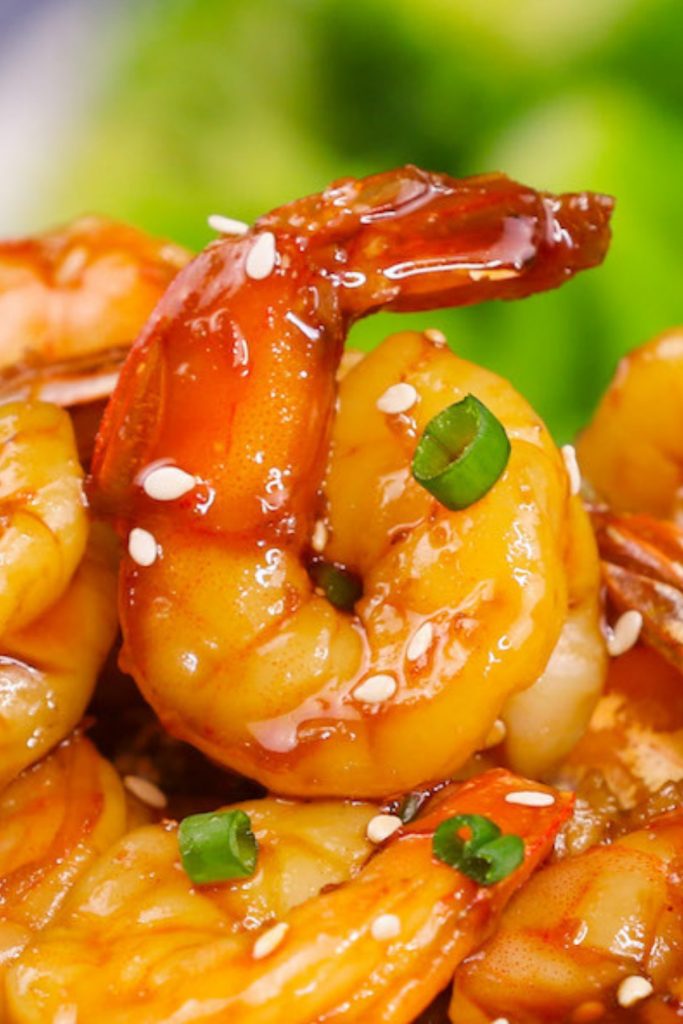 Unlike chicken, shrimp can be thawed in minutes and also cooks very quickly. Best of all, shrimp are a healthy, low-fat source of protein. 
What's the Best Method for Cooking Shrimp?
Shrimp is generally really easy to cook, and there is a style of shrimp and a shrimp recipe to suit everyone's taste. You can cook shrimp based on the following techniques/equipment, cuisines and seasonings. Our favorite method is to pan-fry shrimp on the stove. It's simple, quick, and super fast.
What Pairs Well with Shrimp?
Shrimp pairs well with so many delicious side dishes. The curl of the tails in shrimp long for a side that provides a great contrast in shape and in color. 
You can choose a healthy vegetable side like green beans or asparagus. You of course can opt for something on the cooler side, such as a fresh salad but steer clear of anything that will take away from the rich taste of the shrimp.
How Do You Make the Most Tender and Juicy Shrimp?
Marinating shrimp quickly (for about 15 minutes) will make the shrimp amazingly tender.
Also make sure not to overcook shrimp to keep it tender and juicy.
Prawn vs Shrimp
There are three main differences between prawns and shrimp. First, prawns have three pairs of legs, while shrimp have one pair albeit with longer legs. Second, prawns release their eggs into the water to reproduce, while shrimp carry fertilized eggs in their bodies. Third, prawns are often larger in size than shrimp.
In practice, the terms prawns and shrimp are used interchangeably in fisheries. Also, countries such as Britain and Australia generally use the term prawns, while Americans tend to use shrimp.
Tips for Cooking with Shrimp
You can soak your shrimp in brine or marinade quickly to keep it moist as it cooks and season it throughout.
Most shrimp recipes use thawed raw shrimp instead of precooked shrimp, so make sure you have the right ones for your recipe.
If your shrimp is frozen, you'll need to thaw them before cooking for most recipes. An easy way is to thaw them in the refrigerator overnight, or place the frozen shrimp in a colander in the sink and let the cold tap water run through the shrimp. 
Depending on the recipe, you may need a specific shrimp size, shrimp scampi vs. tiger prawn, peeled vs. unpeeled, tail-on vs. tail-off, etc.
Best Shrimp Dinner Ideas Recipes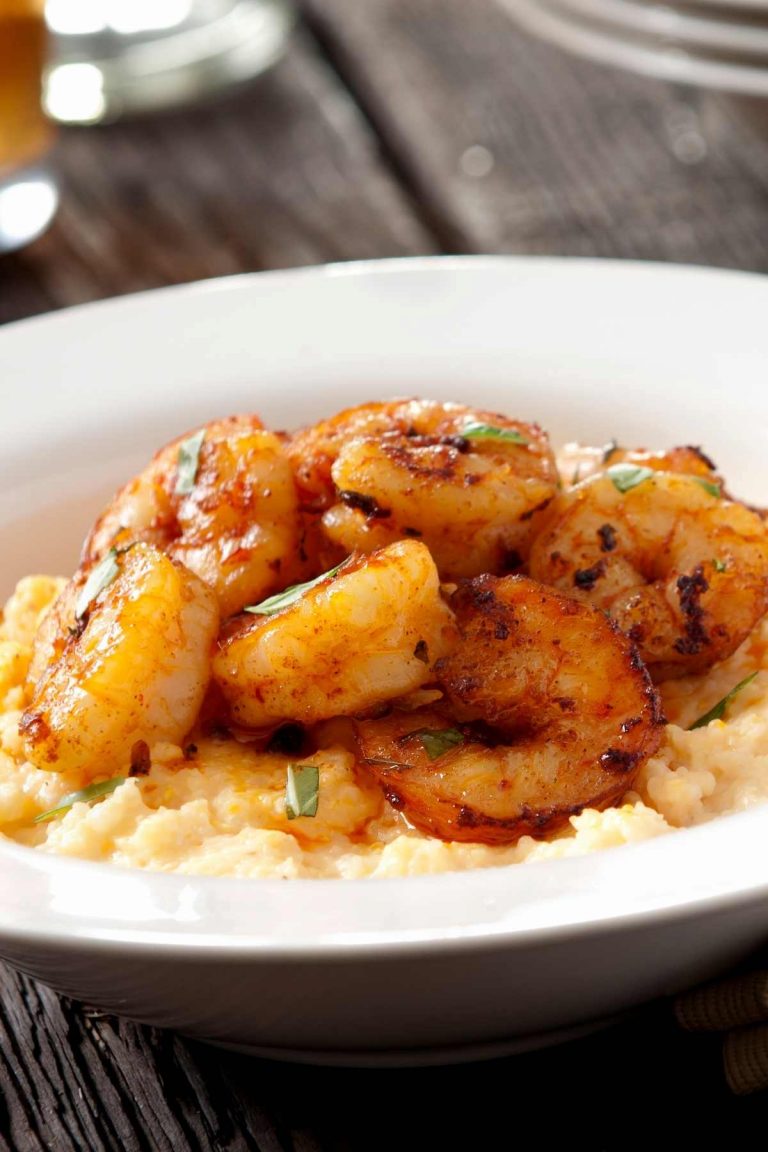 This iconic Southern recipe combines delectable shrimp in a spicy sauce with creamy cheese grits for the ultimate comfort food meal! It's a quick dinner for busy people, an easy way to satisfy seafood lovers, and it's gluten-free!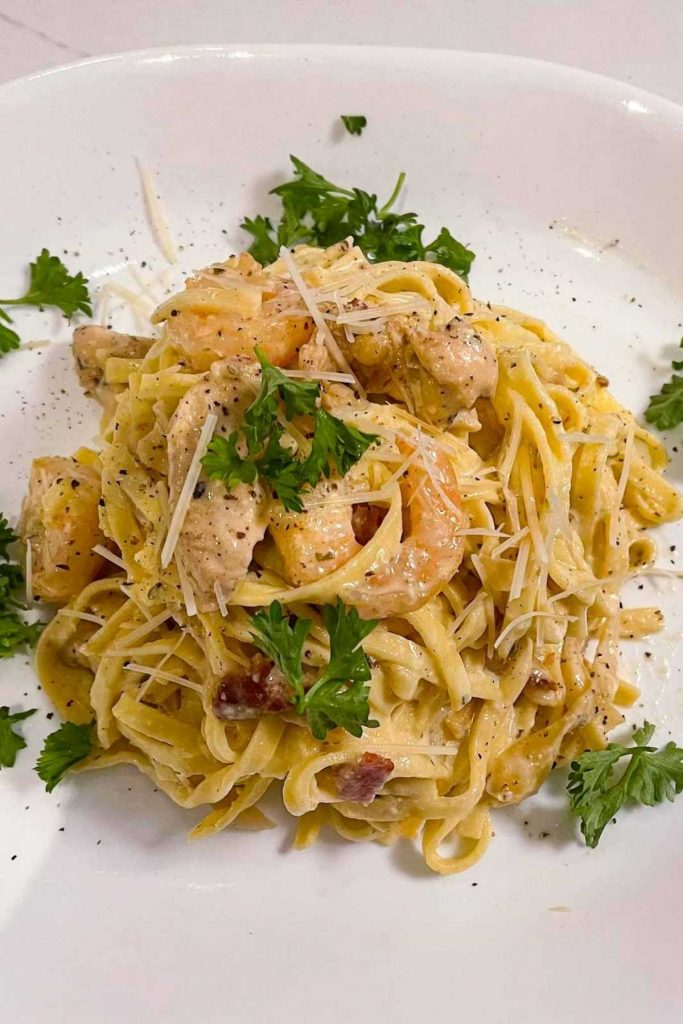 Tired of boring mid-week lunches? Kick it up a notch with this tasty shrimp Carbonara, just like they do at Olive Garden! Made with fresh, flavorful ingredients and seasoned with herbs, this is a meal the whole family will enjoy.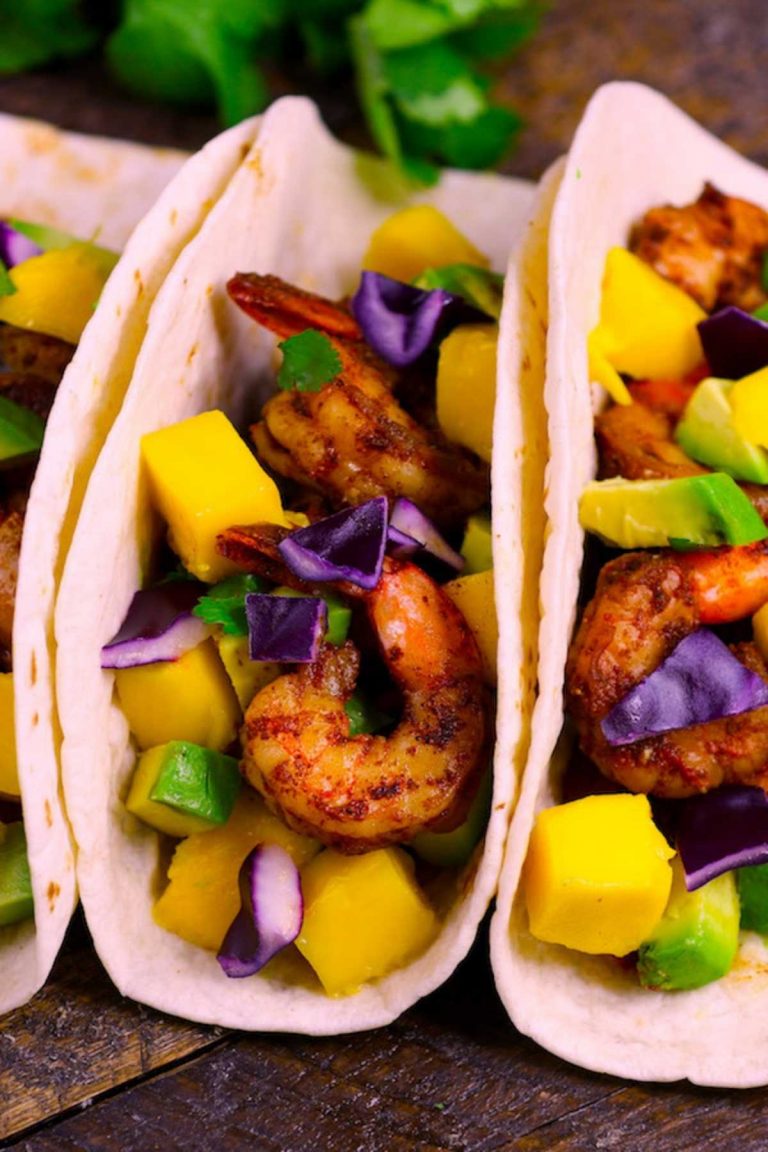 These shrimp tacos are an insanely delicious meal with blackened shrimp, avocado, mango, purple cabbage, fresh lime and cilantro. They make a healthy and flavorful meal everyone will love with only 15 minutes of preparation. Good to the last bite!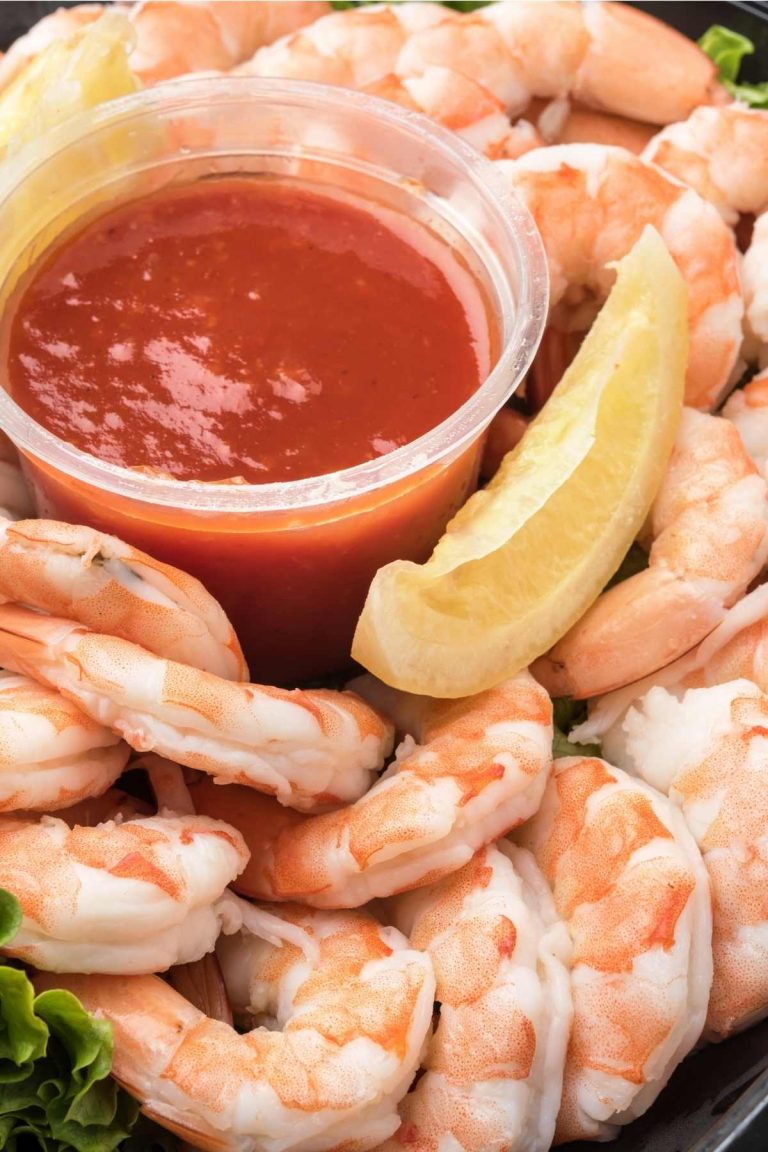 This quick and easy appetizer is always a crowd pleaser. Serve with a classic cocktail sauce and lemon wedges.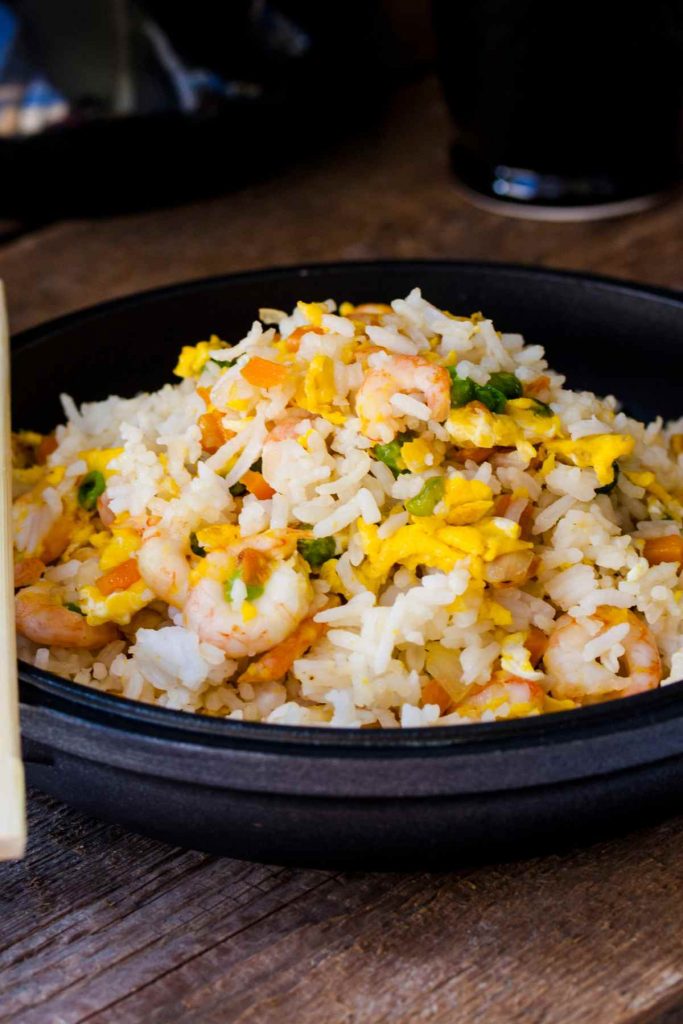 Here's a back-to-basics recipe for shrimp fried rice featuring fresh shrimp, rice, peas, carrots and green onions. It's easy to make and perfectly served as a main course or side dish!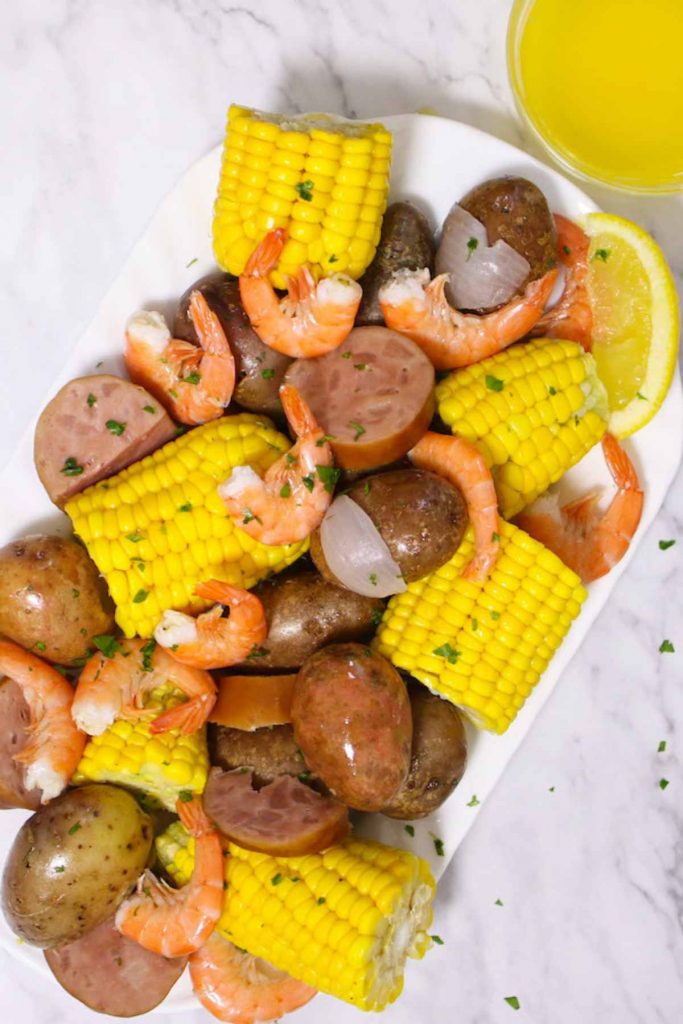 This traditional southern boil is just spicy enough and full of tender shrimp. Enjoy this Cajun classic with corn, sausage and crab legs.
Small Shrimp Dishes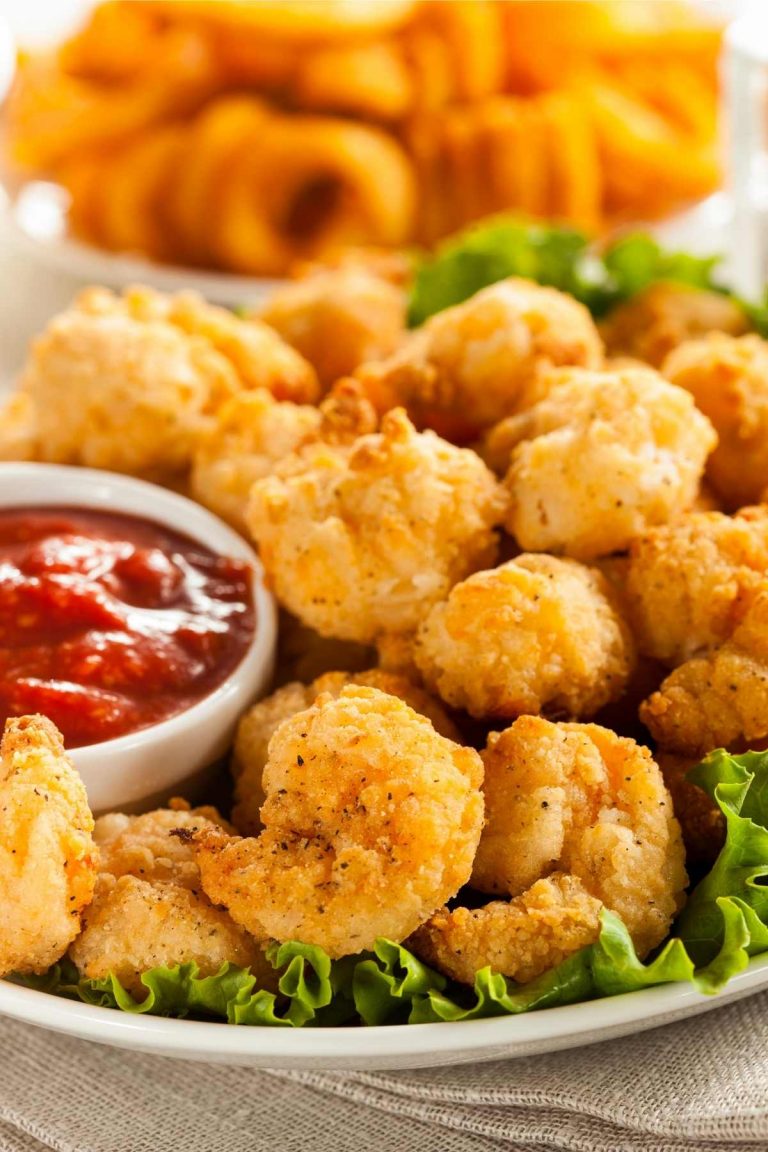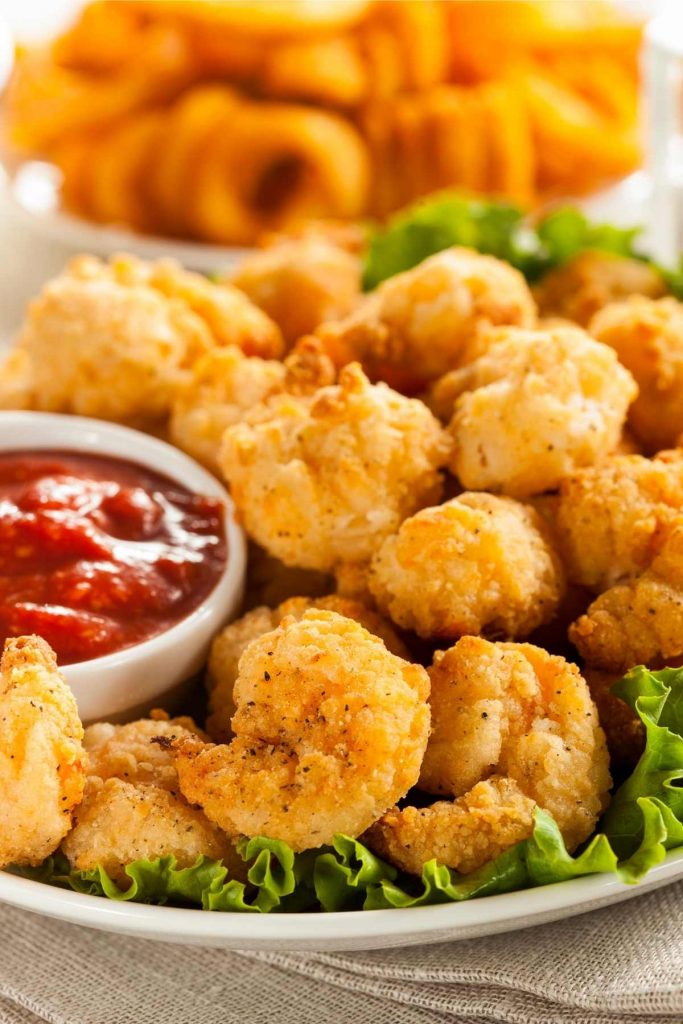 Do you love tender morsels of shrimp seasoned to perfection and deep fried until crispy! This fried popcorn shrimp is a serious crowdpleaser. Learn how to get it just right with this easy recipe!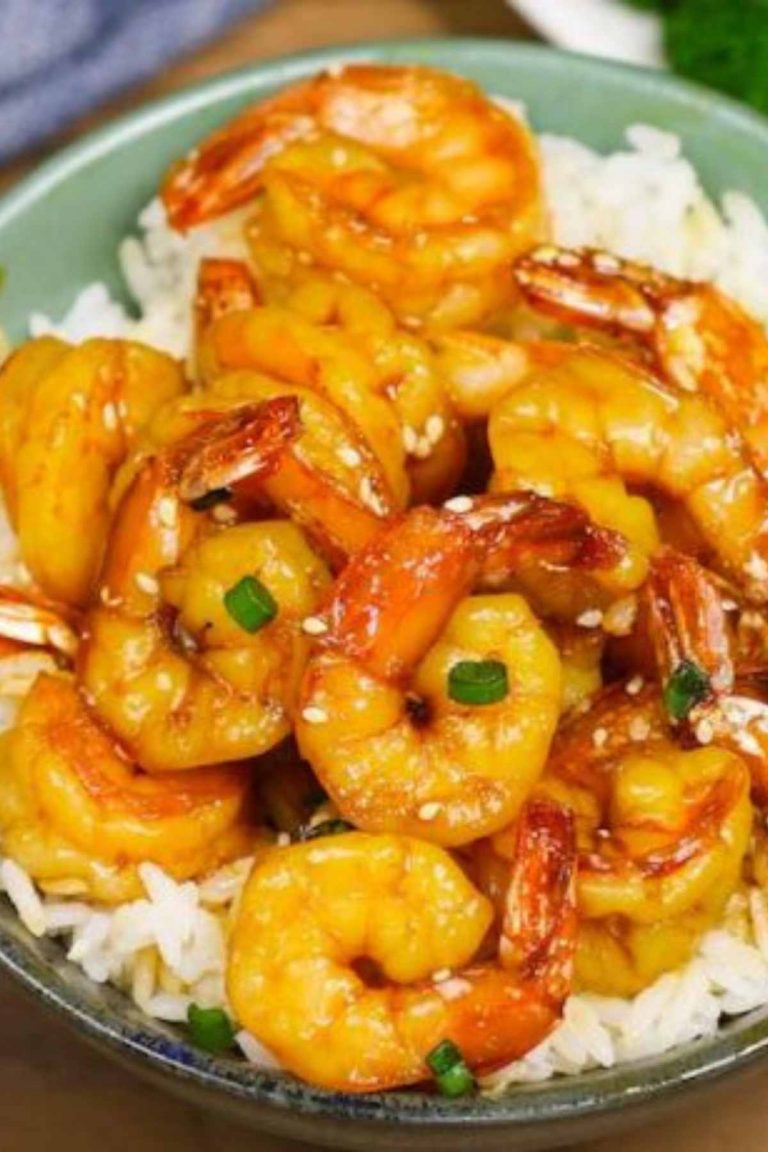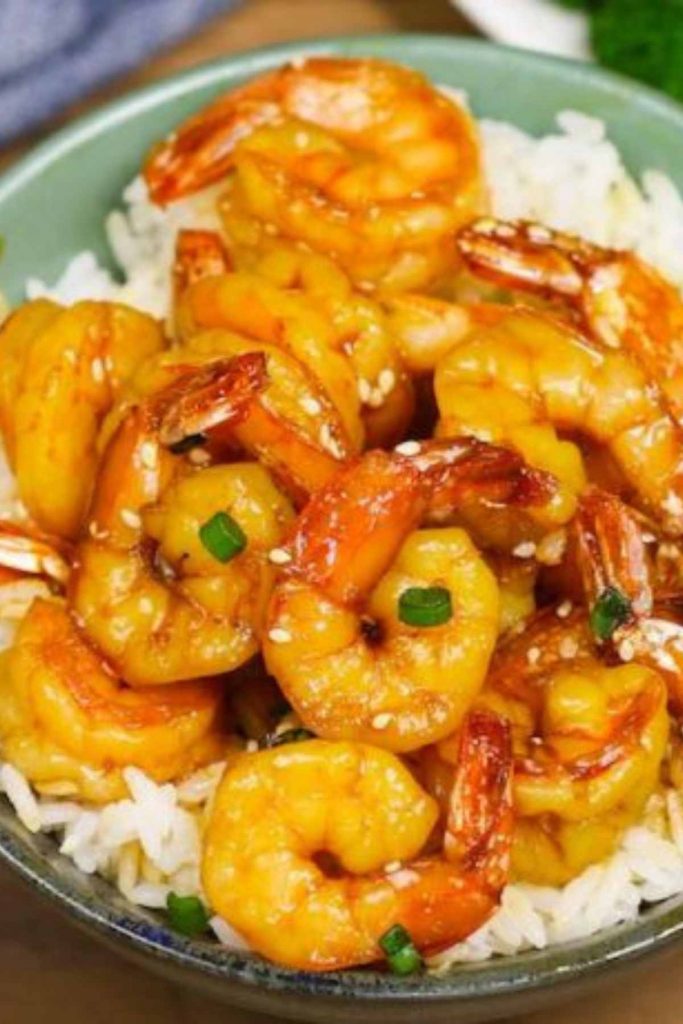 This is an easy 20-minute dinner recipe combining mouthwatering tender shrimp and fluffy rice. You can make it with white rice or brown rice, fried or steamed.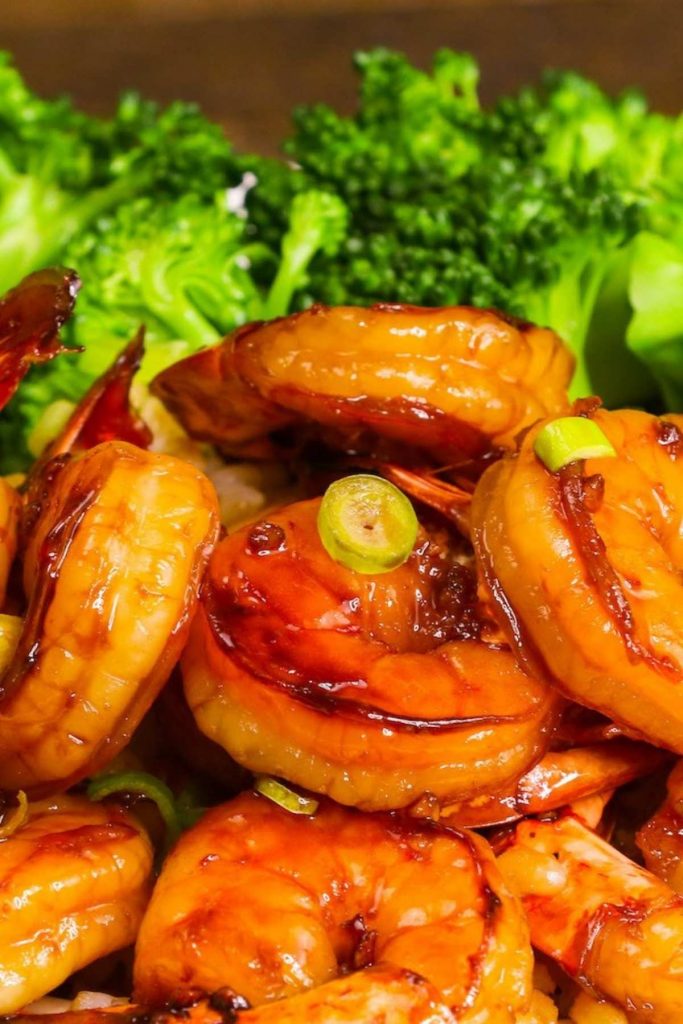 This recipe is sweet and spicy, packed with flavors and made with the easiest, and most delicious sriracha sauce! Better and healthier than Applebee's sriracha shrimp!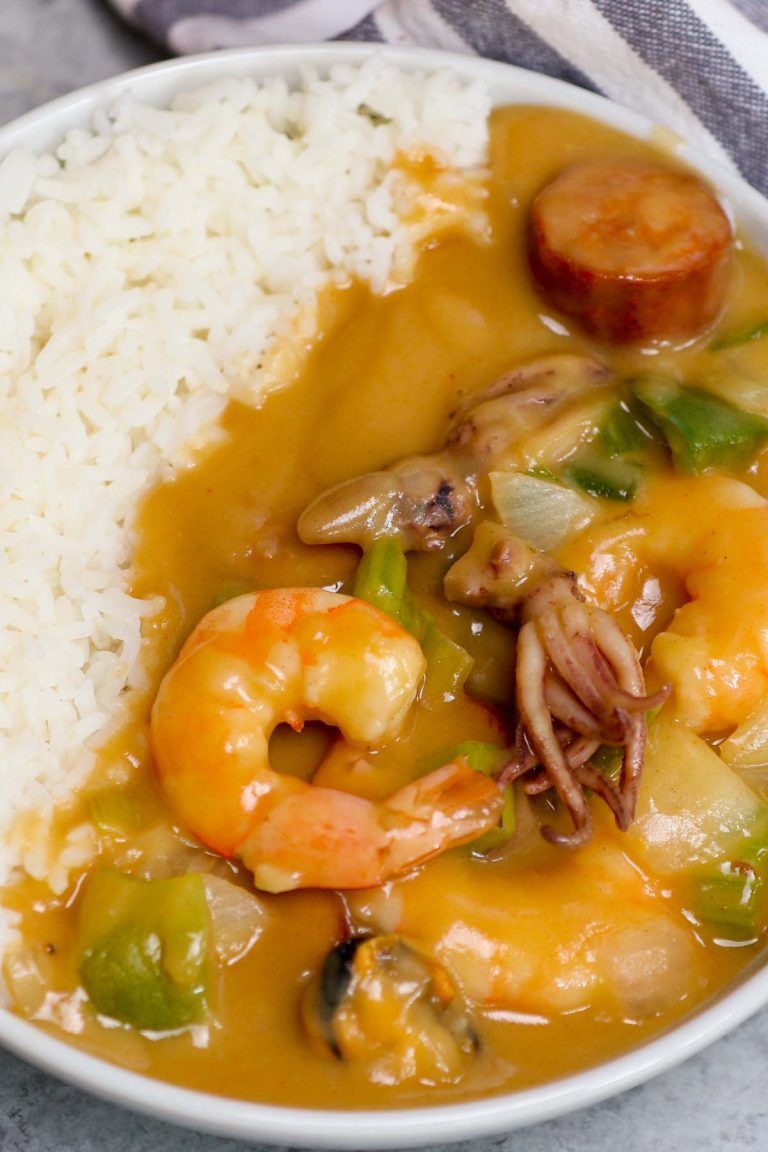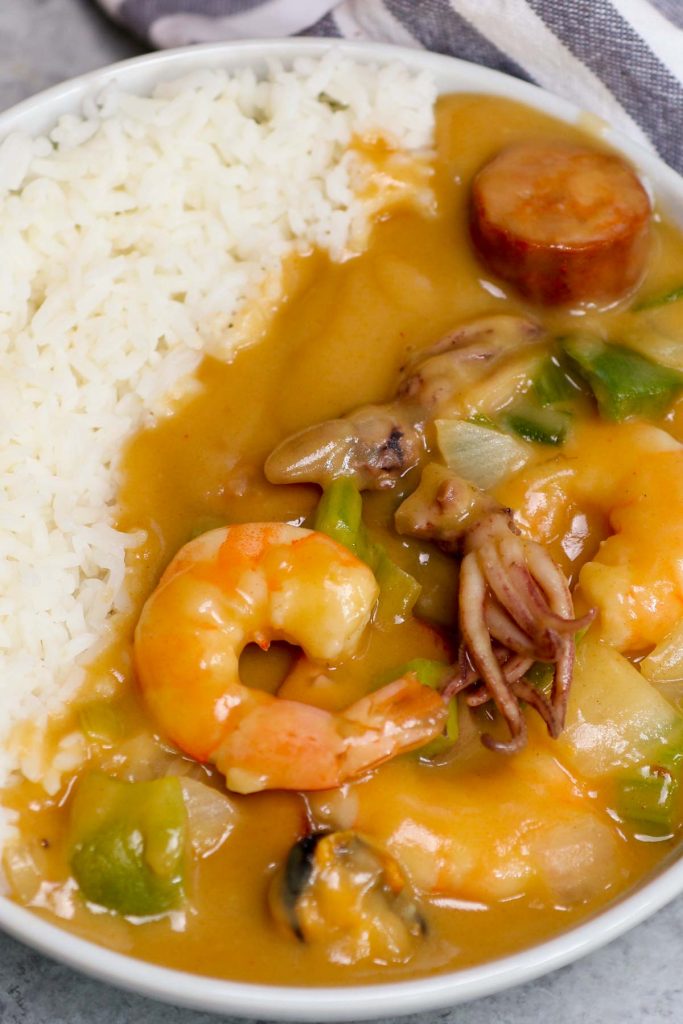 A thick, hearty gumbo is a southern comfort in a bowl. Shrimp, vegetables and sausages make this gumbo satisfying and delicious.
Easy Shrimp Recipes with Pasta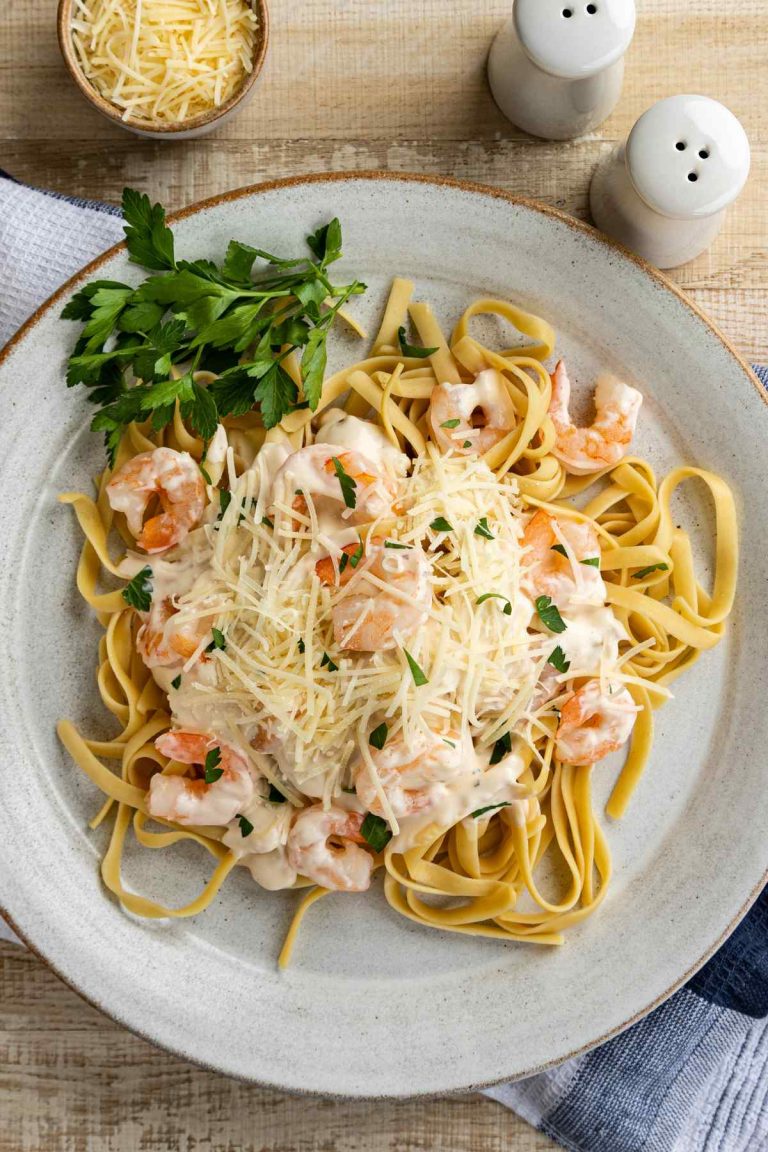 The only thing better than fettuccine alfredo is this delectable shrimp alfredo! It's a restaurant-quality seafood pasta dish with a creamy parmesan sauce and sauteed garlic shrimp.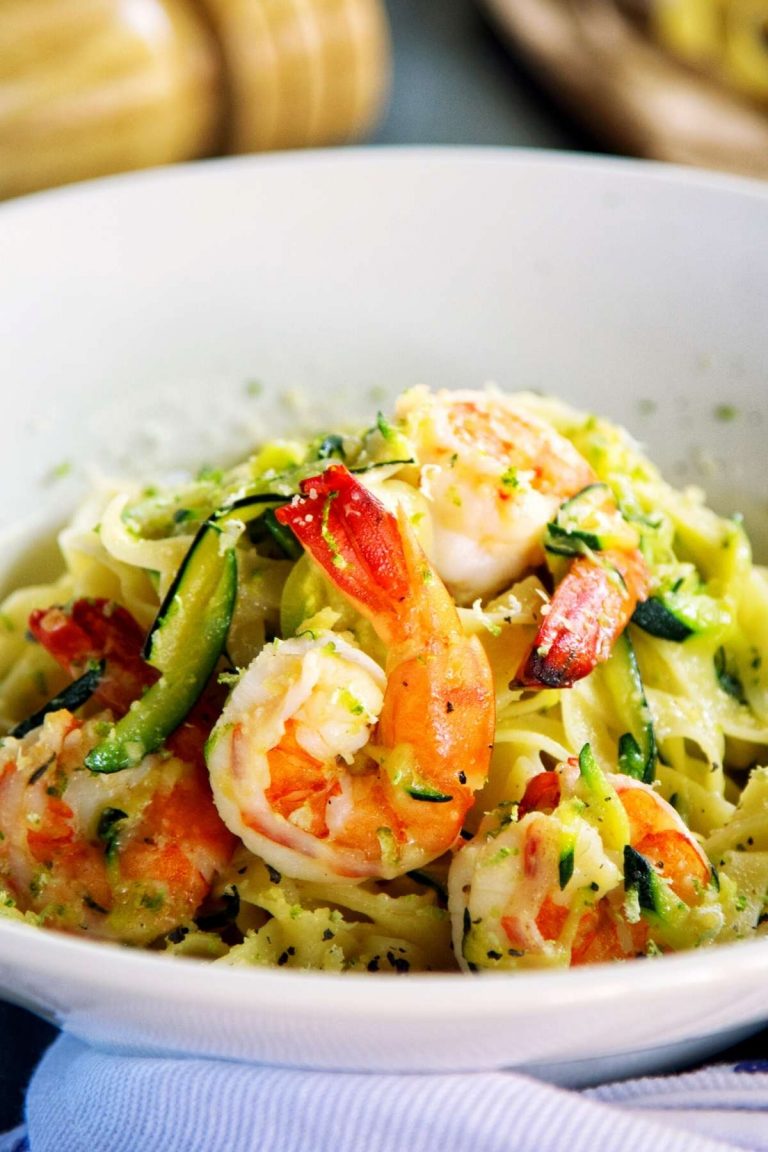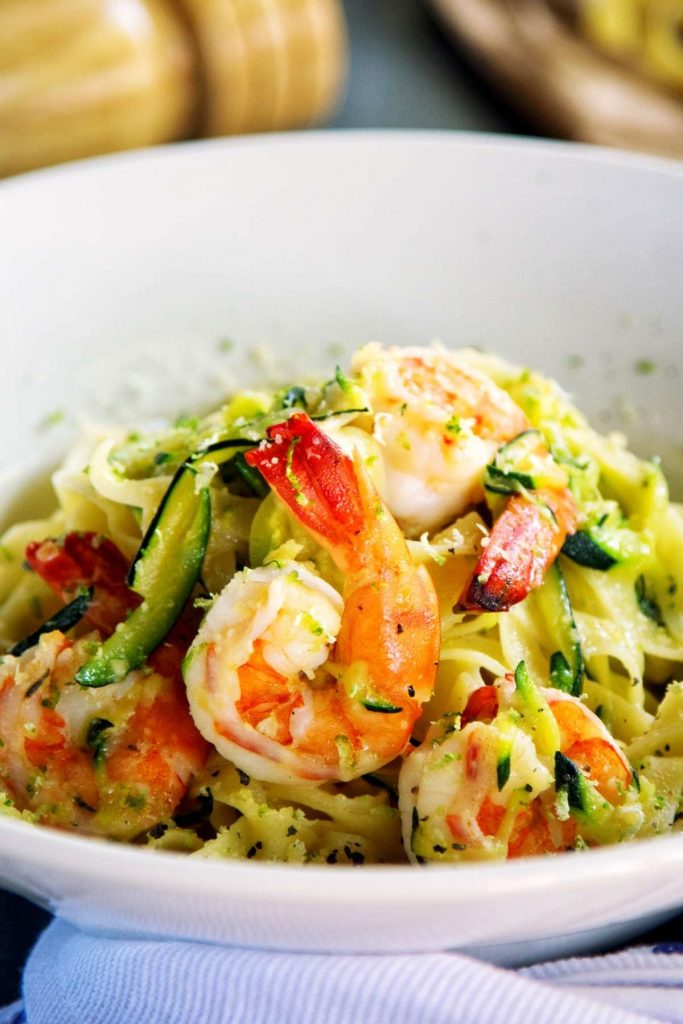 Lemon, garlic and spices make this shrimp scampi anything but boring. Best of all, they can be cooked in your Instant Pot for a hassle-free weeknight dinner.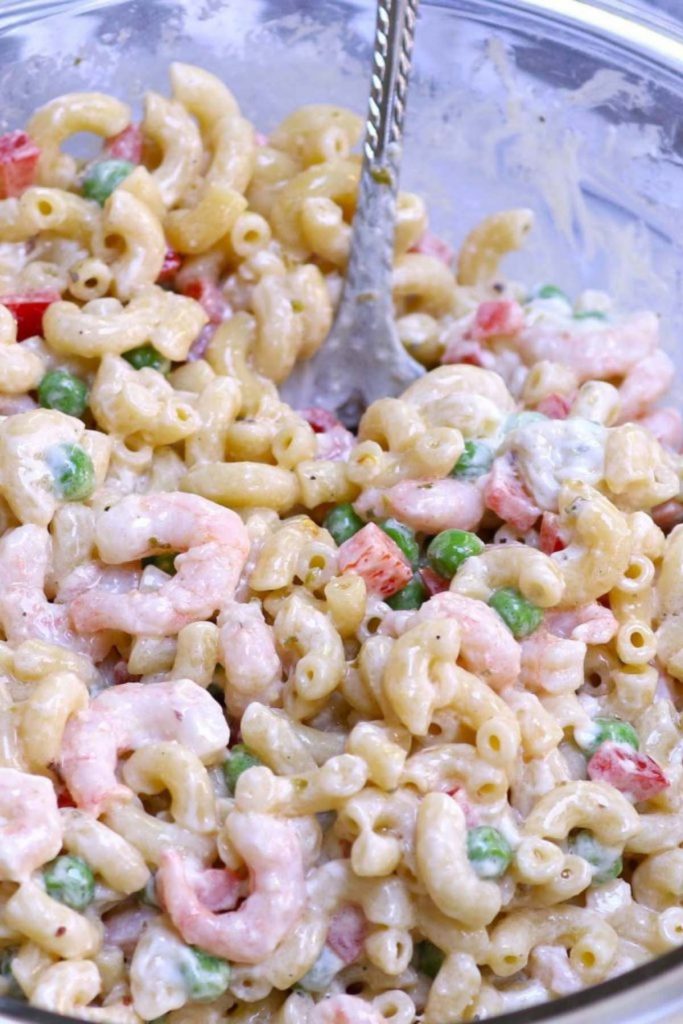 This delicious Shrimp Macaroni Salad is a summertime favorite! It's creamy, tangy, and loaded with plump, bouncy shrimp.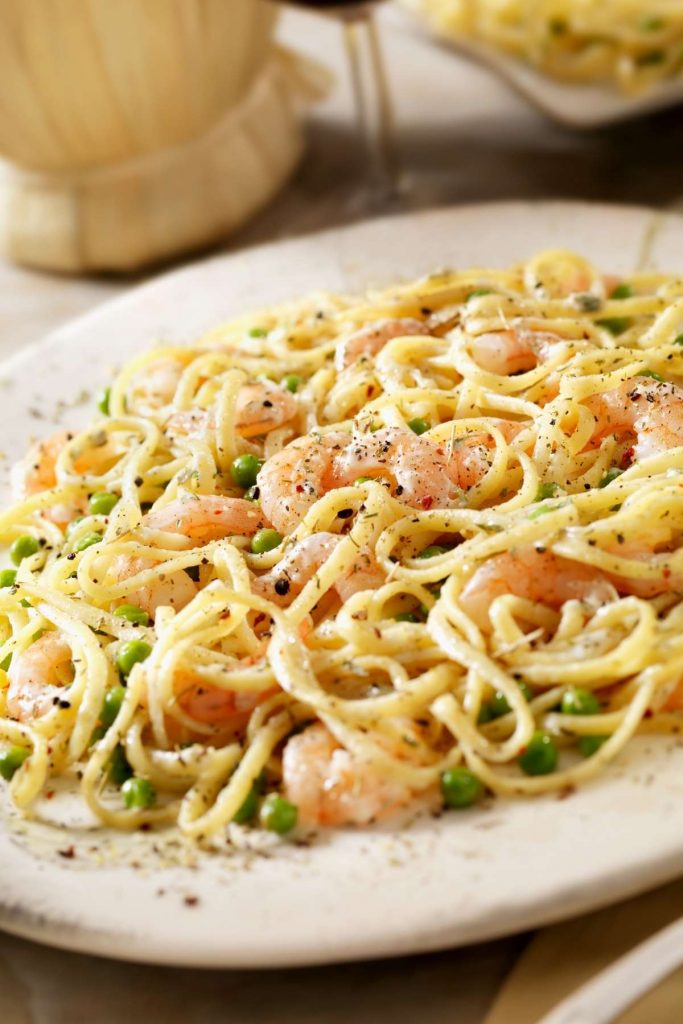 When you want something simple and satisfying, your best bet might be this easy shrimp pasta. It's ready to eat in just twenty minutes.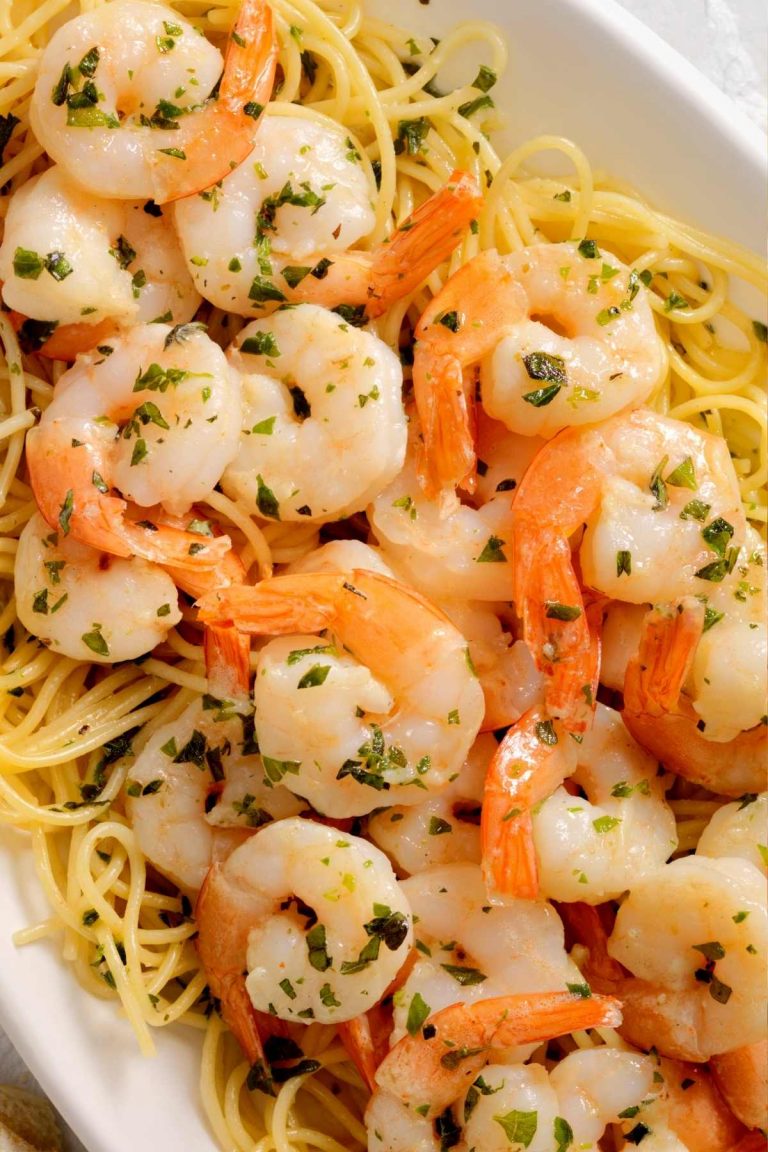 Shrimps are cooked in a buttery garlic sauce and tossed in spaghetti for those nights when you want something extra nice for dinner.
Popular Asian Shrimp Recipes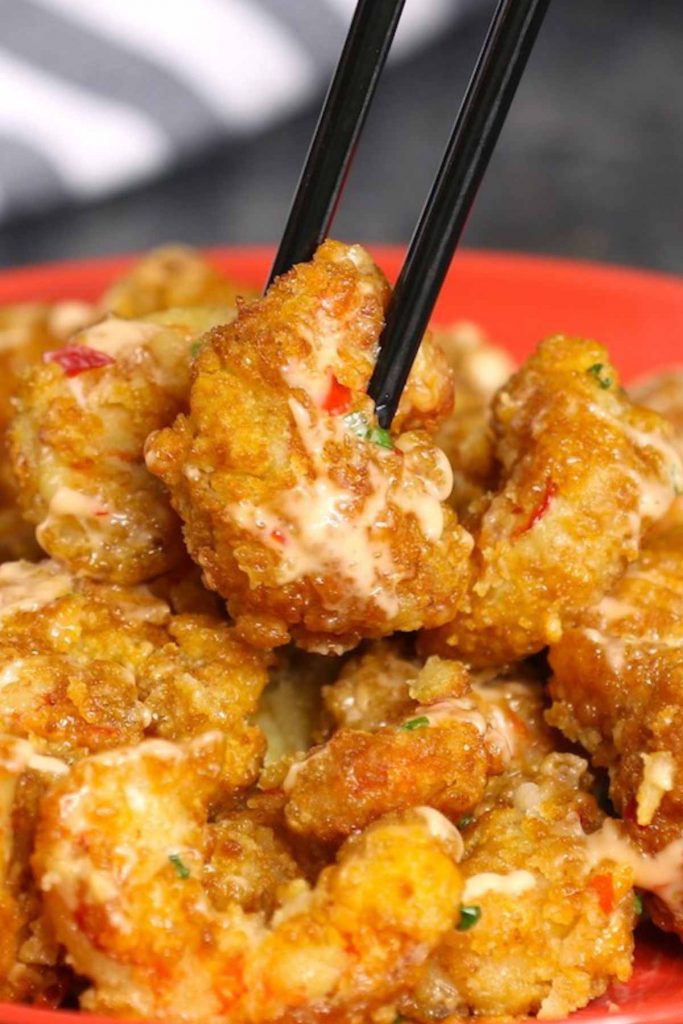 Crispy and sizzling shrimp are smothered in a creamy, sweet and spicy bang bang sauce. This easy copycat appetizer recipe is inspired by popular Bonefish Grill bang bang shrimp. It's great to add to pasta, rice or tacos!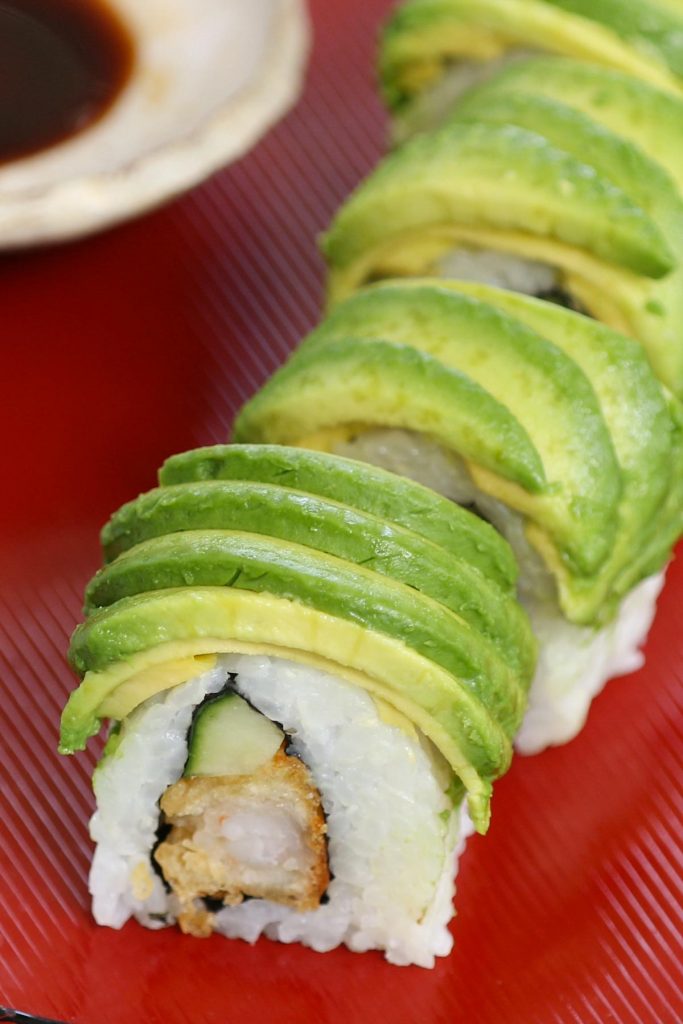 This is one of the all-time best sushi dishes at Japanese restaurants. Filled with shrimp tempura and cucumber, dragon roll sushi has a delicious avocado topping, resembling the scales of a dragon. We'll share all the tips and tricks so that you can easily make them at home!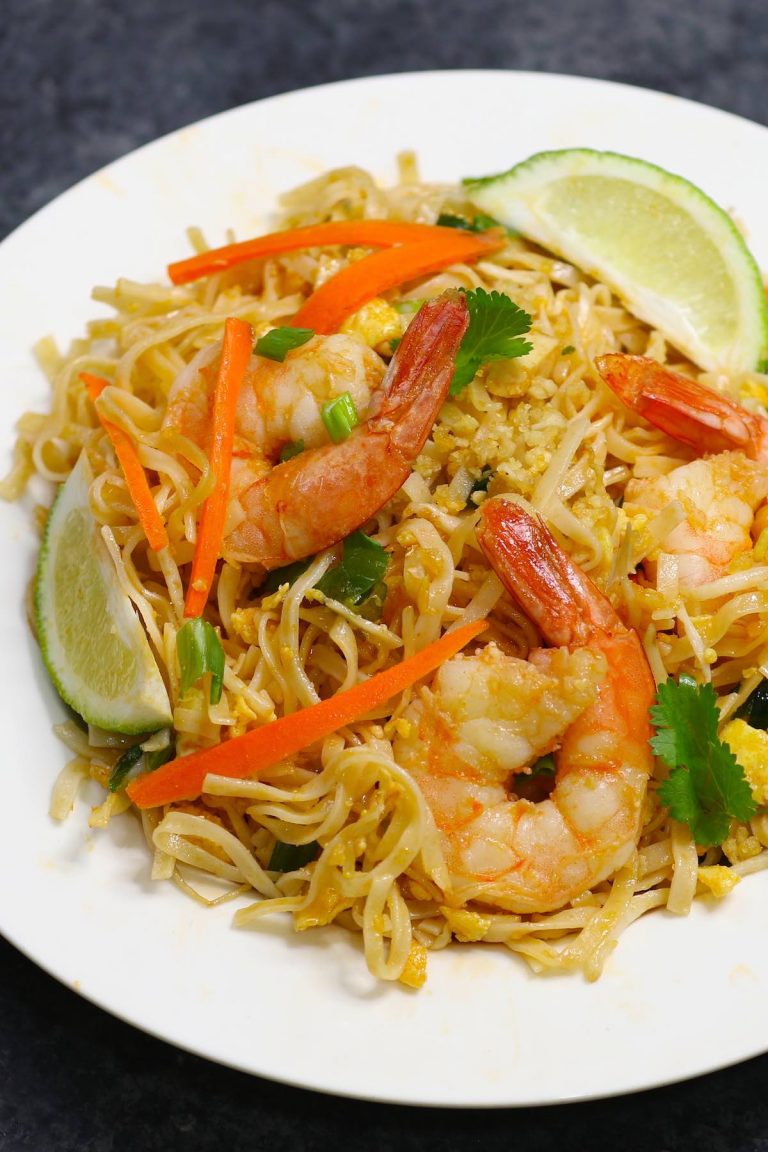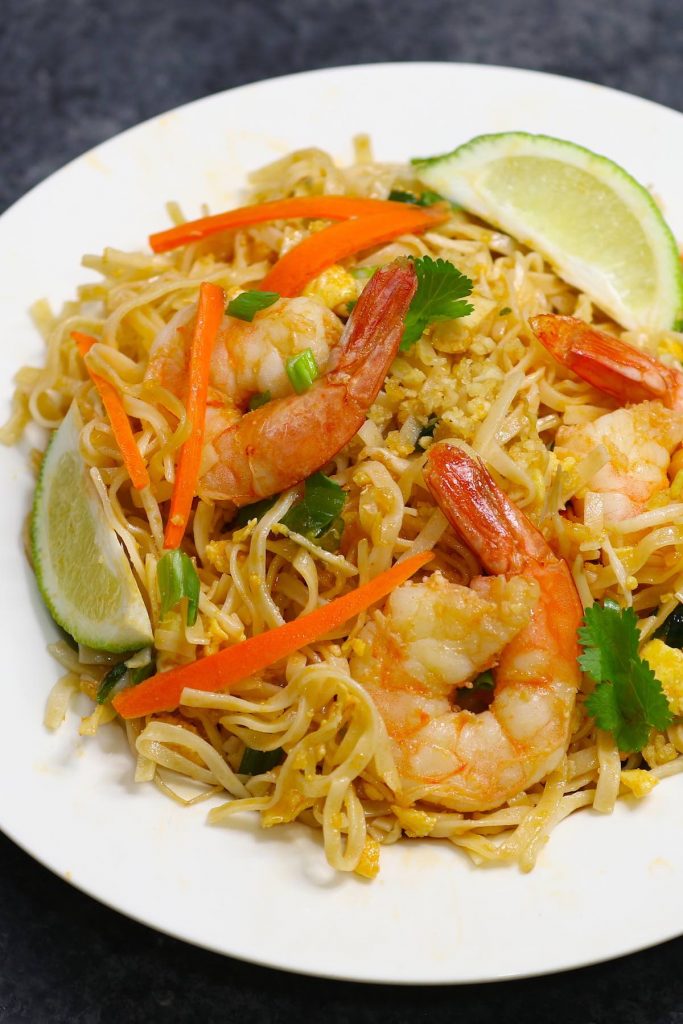 You won't be able to tell that this meal isn't from your favorite Thai restaurant. This Shrimp Pad Thai recipe is filling and full of veggies.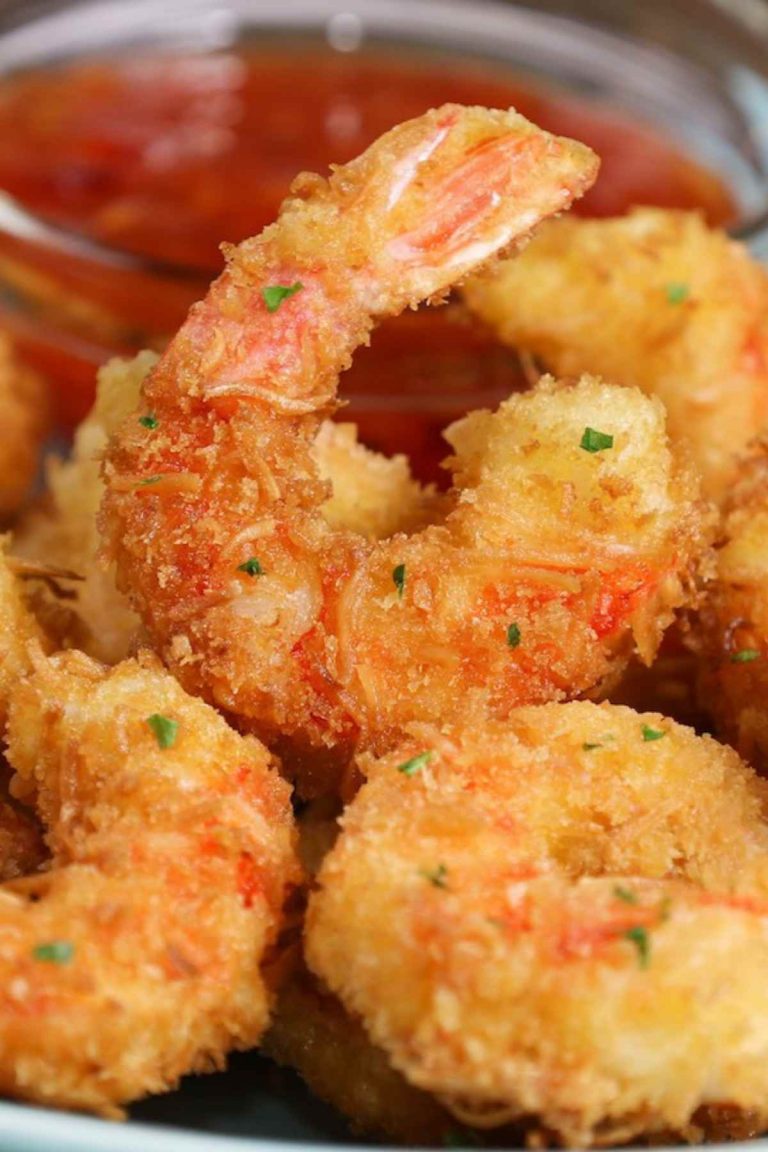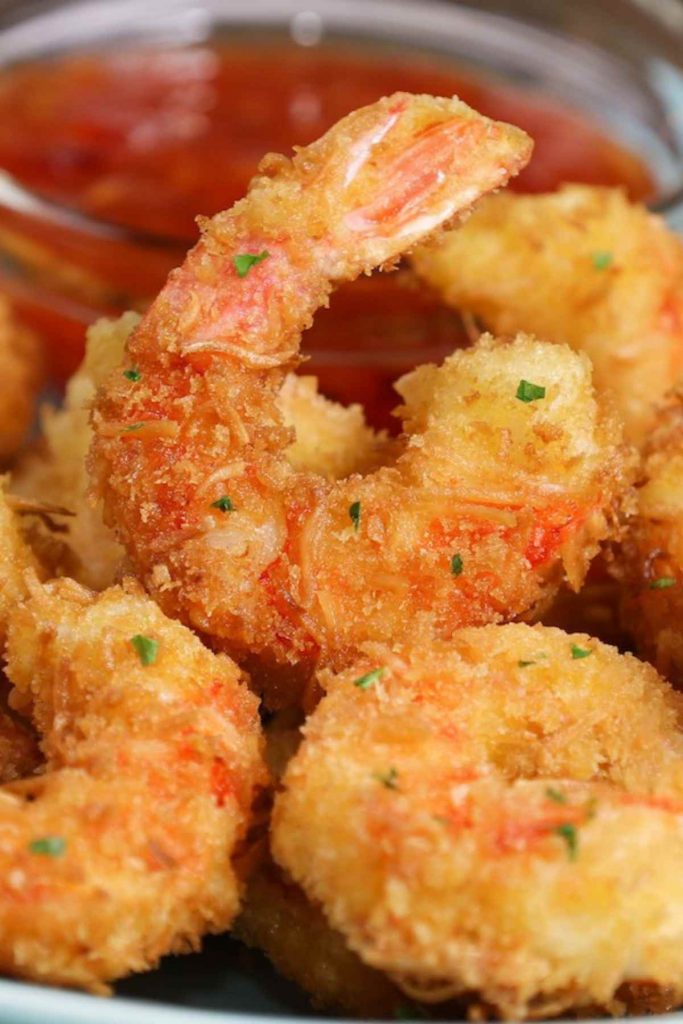 This makes an irresistible appetizer that's tender on the inside, and crispy, sweet and crunchy on the outside. They're mouthwateringly delicious and the first to go at a party!
This Chinese shrimp stir Fry is the mouthwatering dinner idea you can make in just 15 minutes with 6 ingredients. It's easy to make for a quick weeknight dinner or you can double the recipe and feed a crowd!
Move over kung pao chicken – this Kung Pao Shrimp may be even better! Tender and juicy shrimp combine with bell peppers in a flavorful sauce with a slight kick. Skip the takeout and try this instead!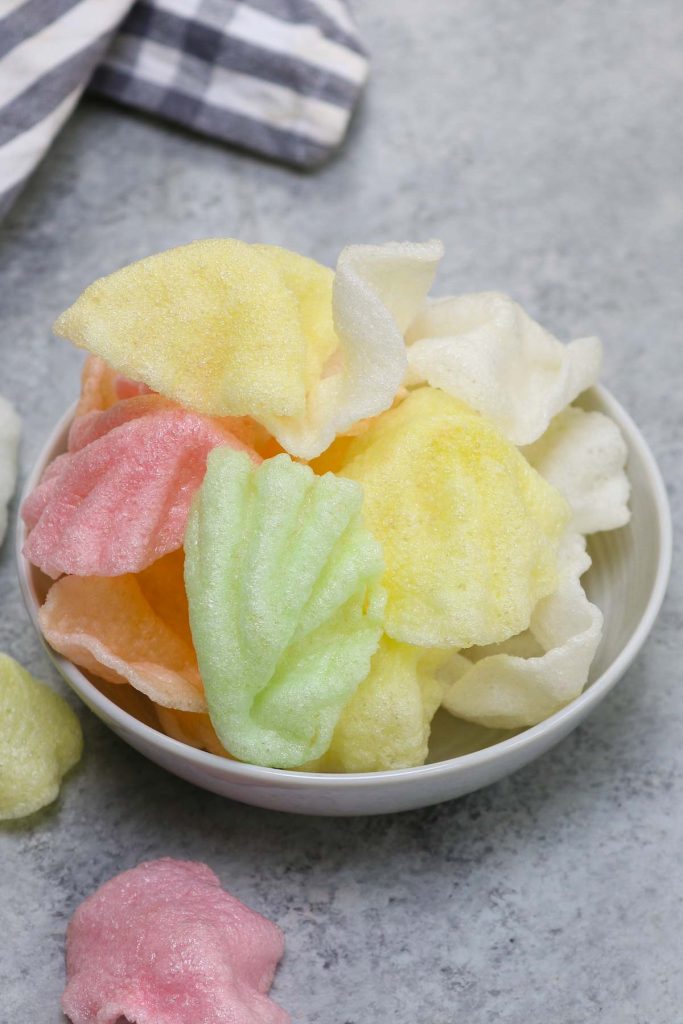 Shrimp chips are crispy, flavorful and so fun to eat! They're a beloved snack and appetizer in Asian cuisine and are often served at Chinese, Thai, Korean, and Vietnamese restaurants. If you can't get enough of these addictive snacks, now you can prepare them at home to enjoy any time you like.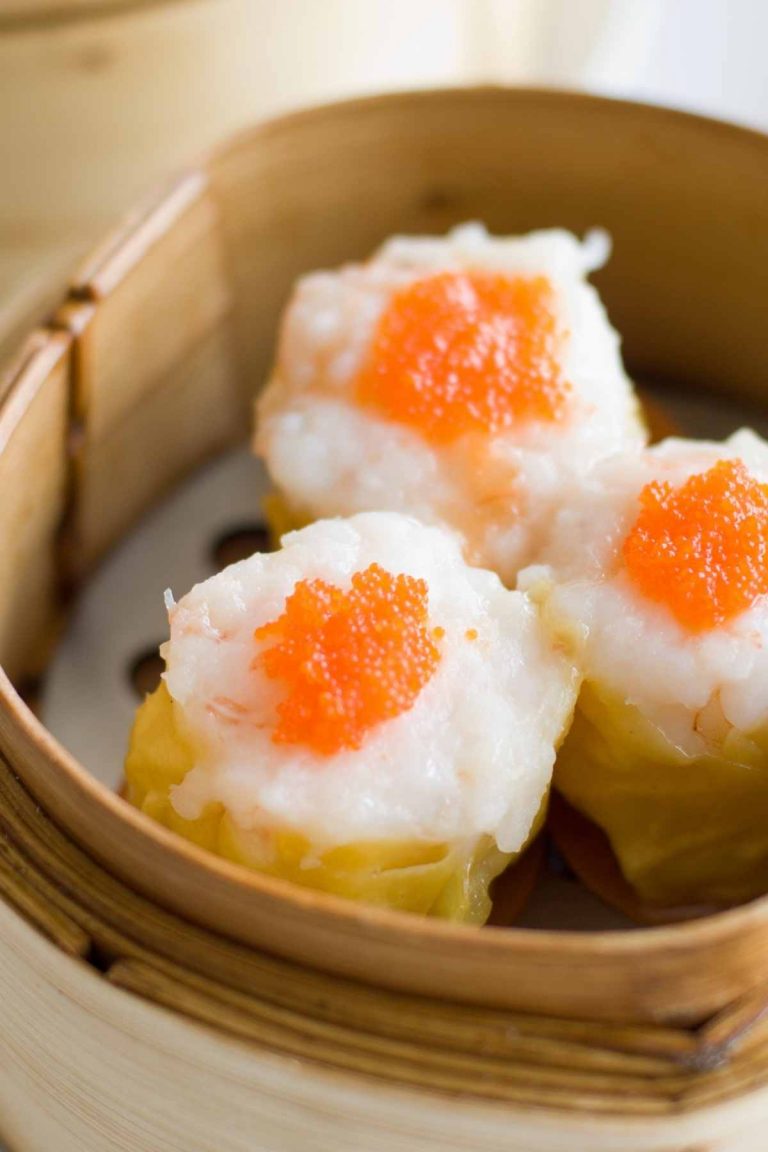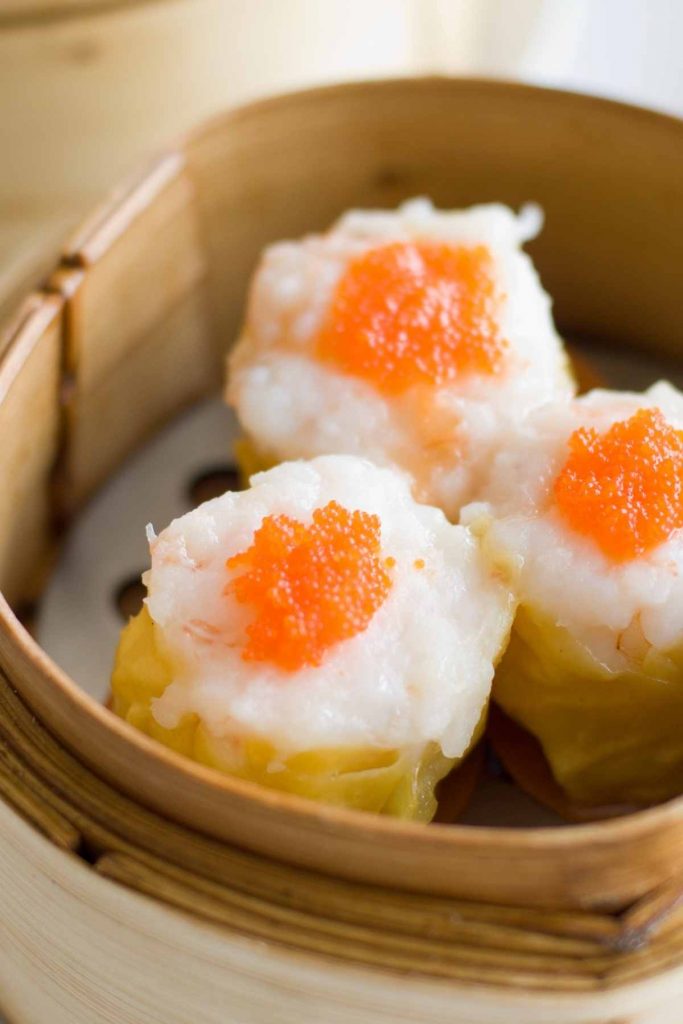 Shumai, or siu mai is one of the most popular Chinese dim sum dishes. It's traditionally made with steamed shrimp or pork and is a bite-sized Cantonese treat that's full of flavor.
Healthy Shrimp Recipes
This versatile shrimp salad can be served on its own as an appetizer or stuffed into a wrap for a quick lunch. Serve chilled for a refreshing summer dish.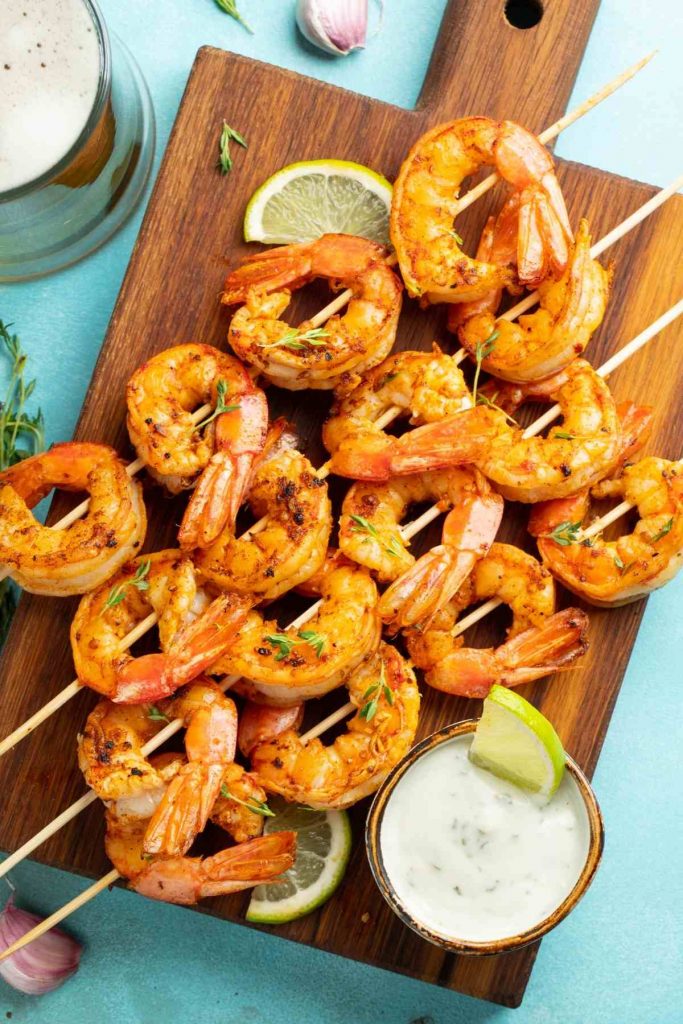 Let's face it – it's easy to overcook shrimp on the grill, or worse, have them come out charred and stuck to the grates! Learn how to grill shrimp to perfection with tips for maximum flavor.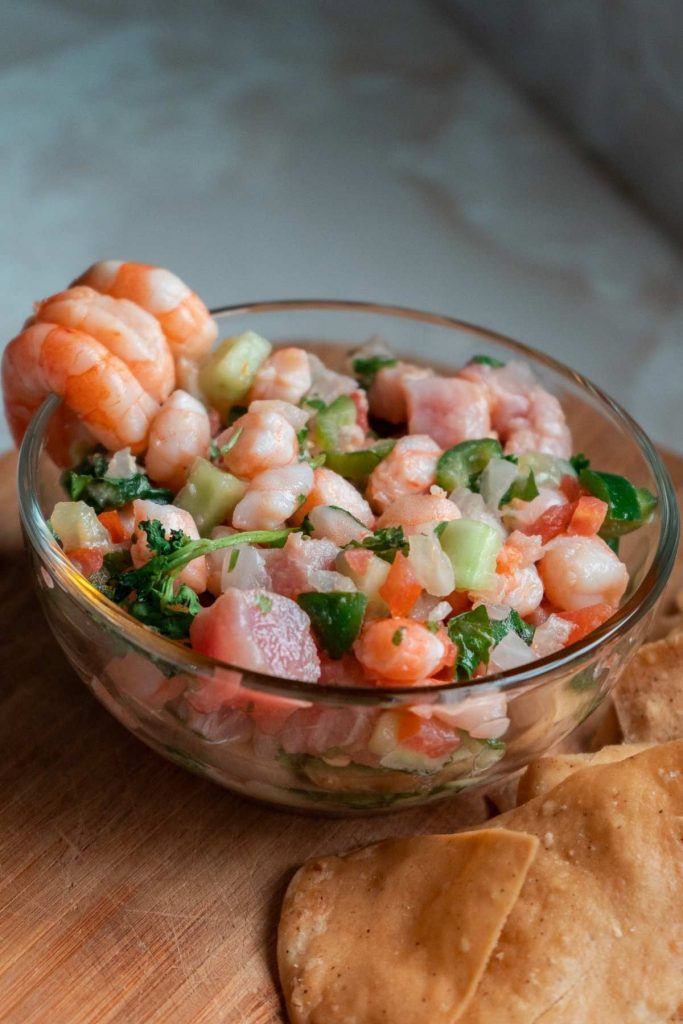 Ceviche is a refreshing dish to make in summer with chopped shrimp, veggies and avocado in a citrus marinade. Learn how to make the perfect shrimp ceviche with this recipe!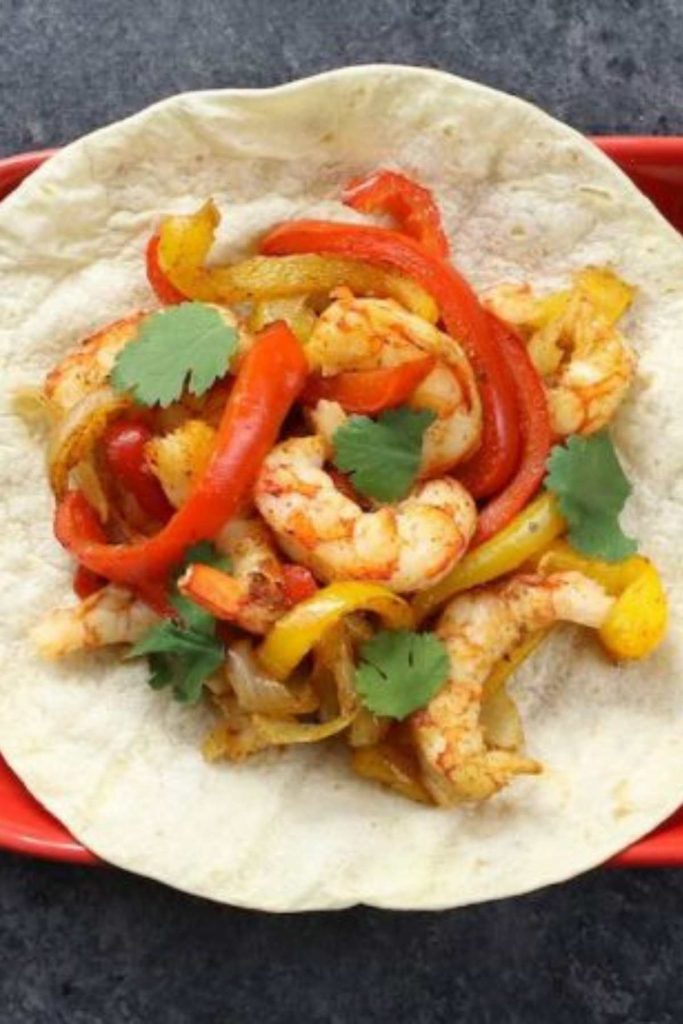 These shrimp fajitas are mouth-watering delicious! And you can make them in just 20 minutes with no marinating required. It's a delicious lunch or dinner idea that everyone will love…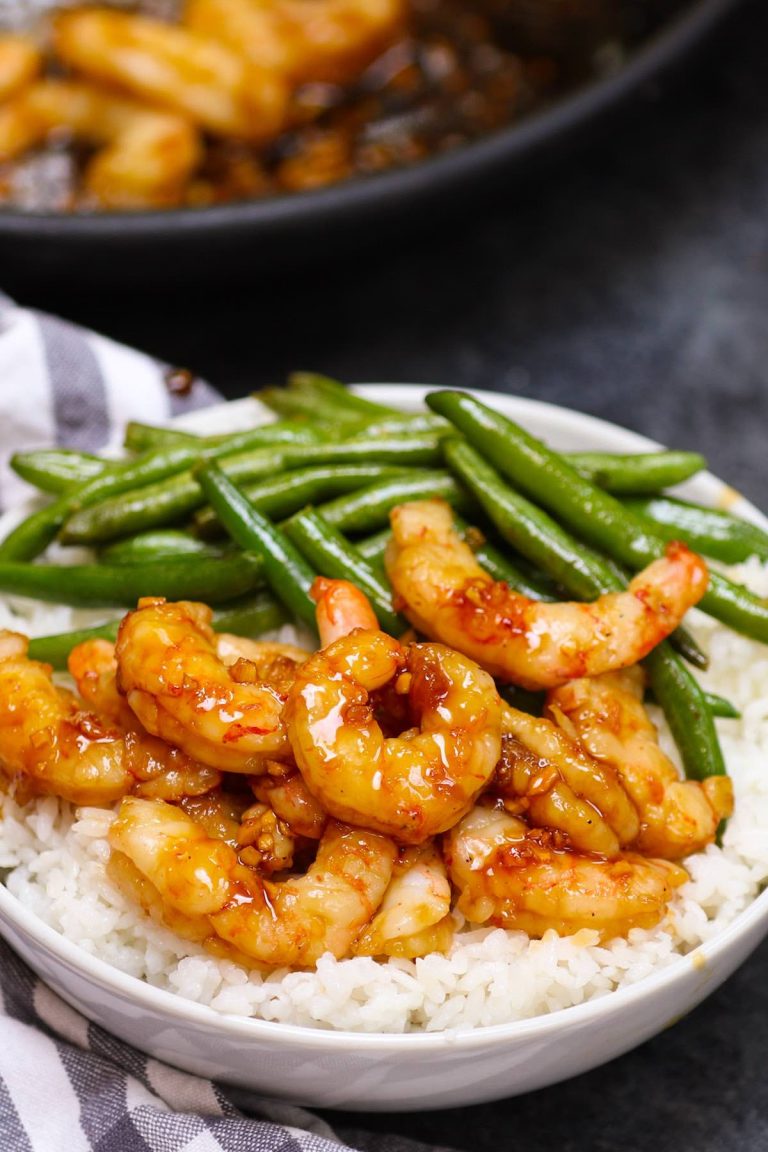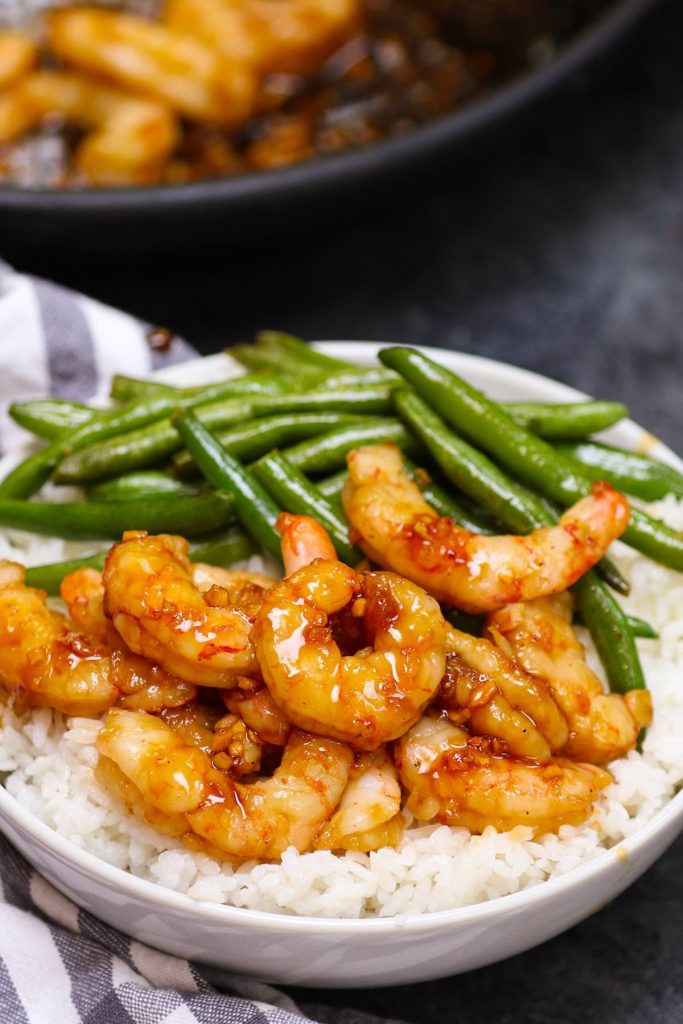 Sous vide shrimp are extra tender and juicy because of this special cooking method. You simply can't achieve this texture with stovetop cooking.
Other Quick Shrimp Appetizer and Dinner Recipes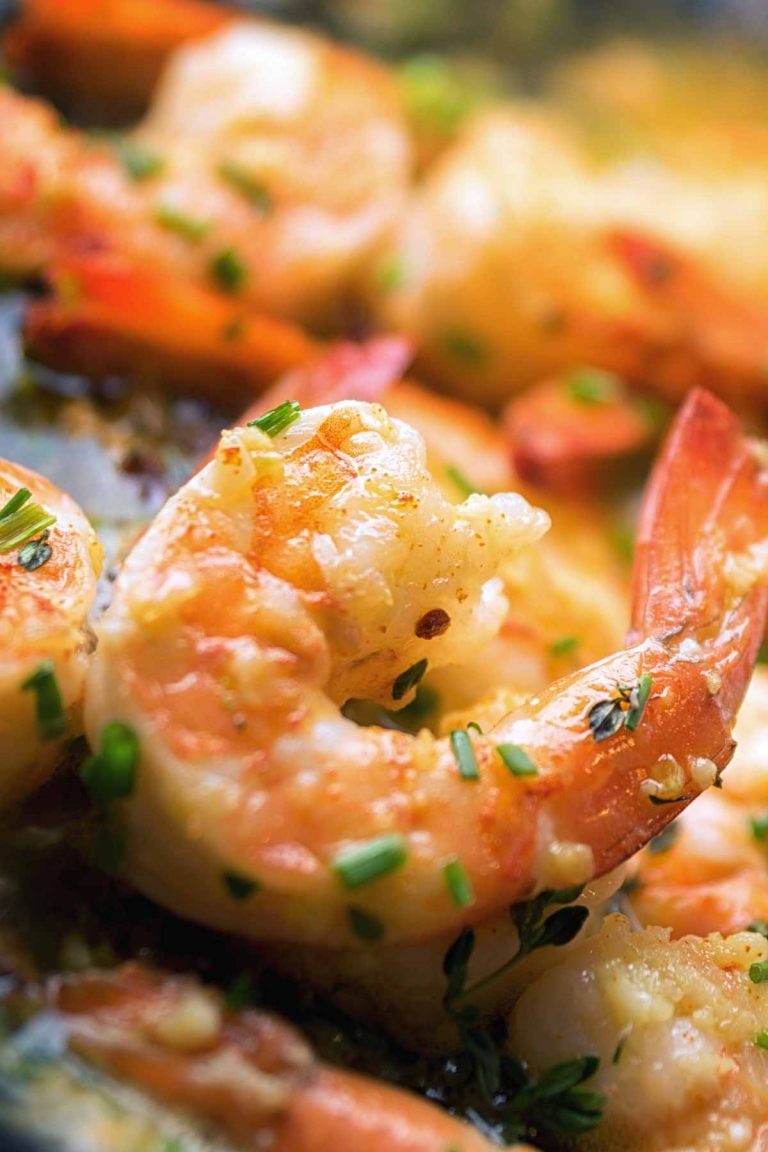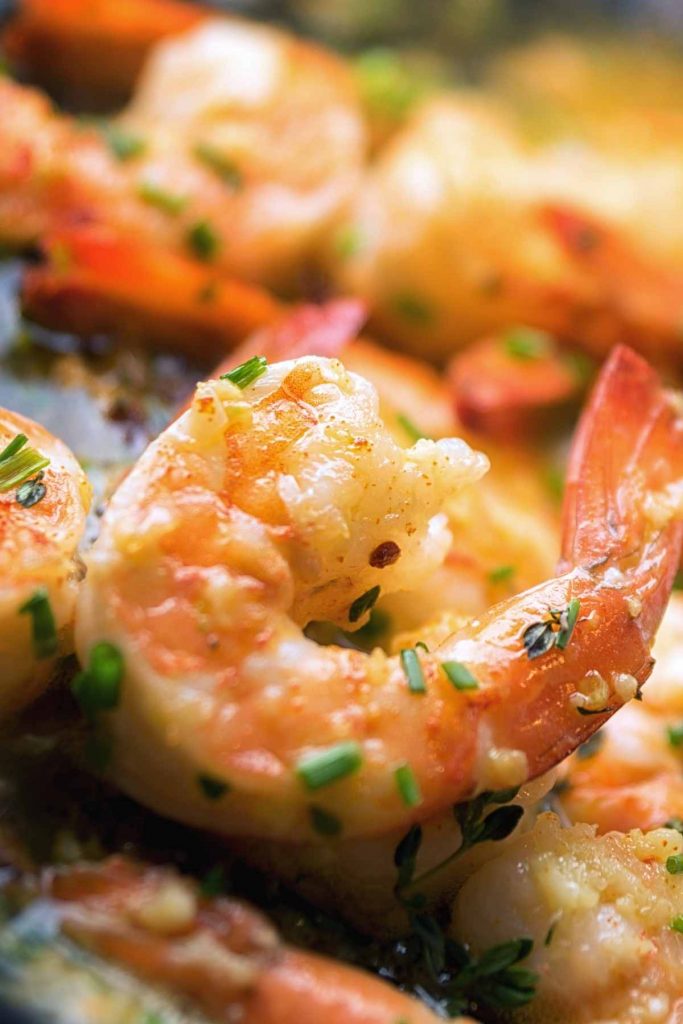 This shrimp recipe is succulent with amazing garlic and butter flavors. Enjoy it as an appetizer or toss it with your favorite pasta and some steamed broccoli for a complete meal! We'll share with you some tips on how to cook tiger shrimp so it's tender, plump, and juicy.
Learn all the tips and secrets for getting the best results when cooking shrimp! There are 5 easy methods like sautéing, baking, deep-frying, boiling and grilling.
Shrimp étouffée is a traditional Southern stew hailing from Louisiana. Fresh shrimp combine with aromatic vegetables and celery in a roux for thickening. It's Cajun cuisine at its best!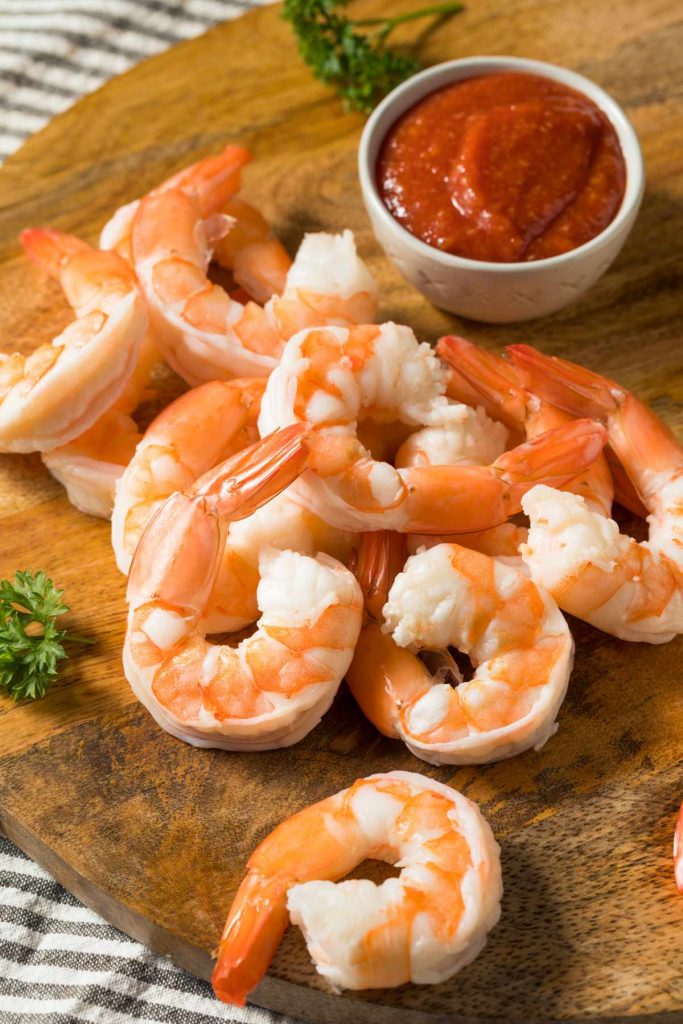 Are you fed up with rubbery shrimp? Learn how to boil shrimp quickly and easily on the stovetop, including how to check they're done. Say farewell to overcooked shrimp from now on!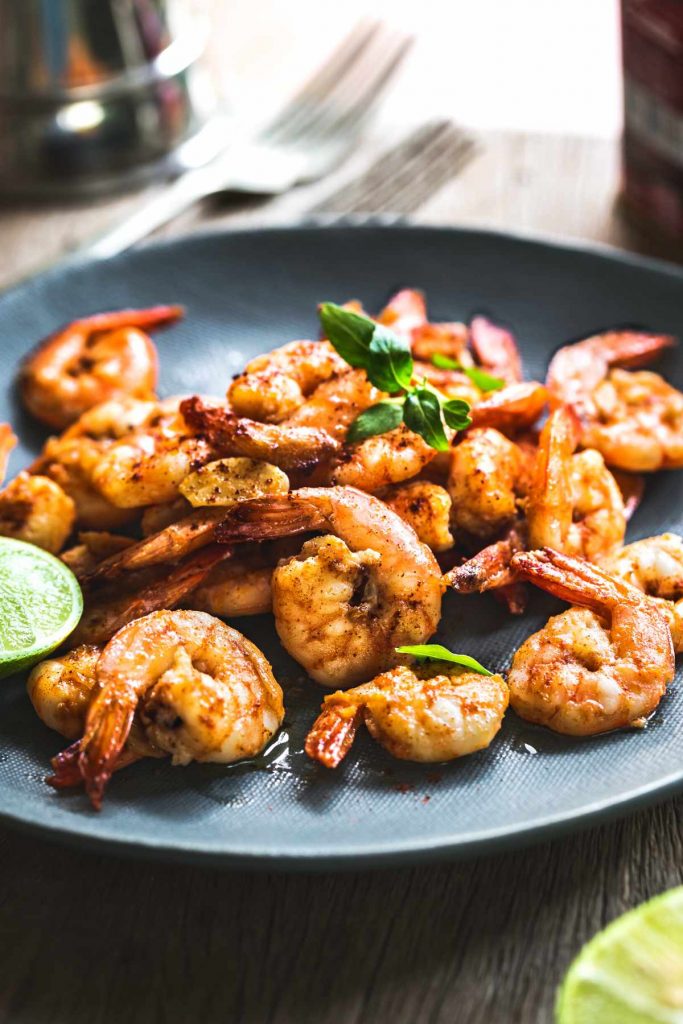 Garlic butter shrimp is a timeless recipe, and now you can make your very own at home in 10 minutes flat! This recipe features Italian seasonings with a sprinkling of fresh lemon juice before serving for a mouthwatering dish!
When you're ready to take your shrimp game up a notch, then you're got to wrap jumbo shrimp in bacon! This is one of the best appetizers ever made easy. Perfect for a party!
Firecracker Shrimp is a dish made popular by Panda Express restaurant. It's a spicy shrimp dish that's vinegary and sweet for maximum flavor. You can make it at home in just 20 minutes!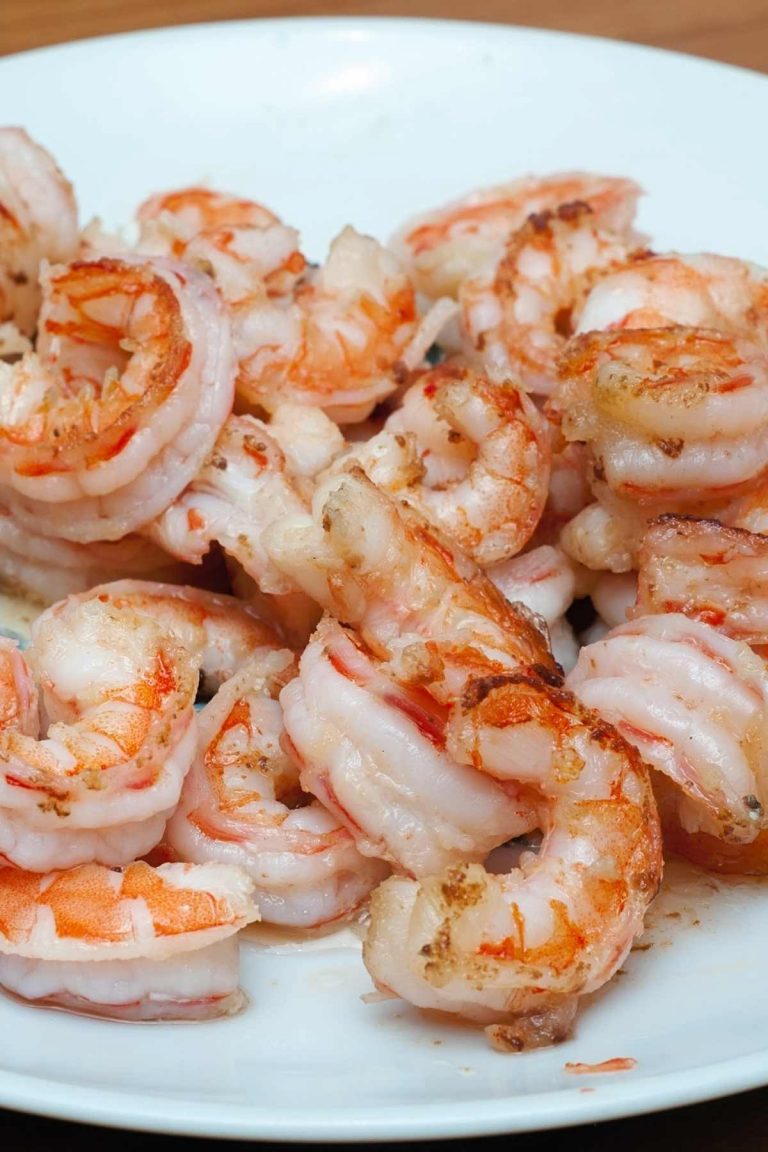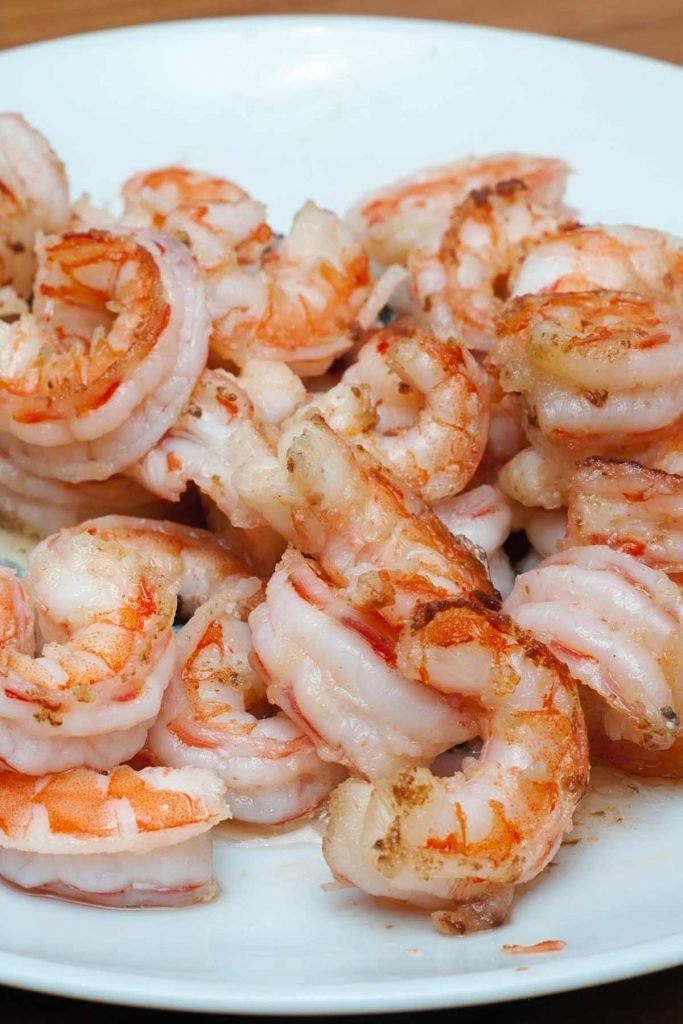 With an air fryer, you can have plump, succulent shrimp in less than ten minutes. Best of all, there's no thawing necessary.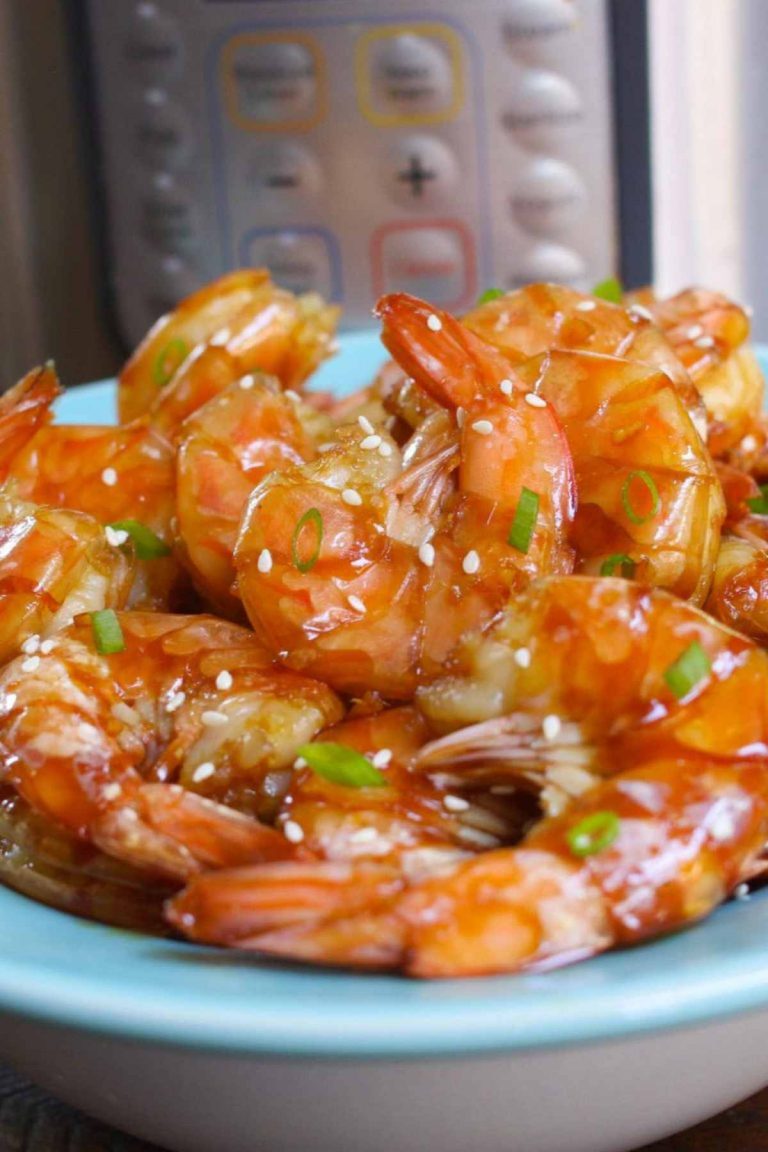 With an Instant Pot, you can cook frozen shrimp without having to thaw first. Honey garlic shrimp are sweet, spicy and super easy to make.
This hot and spicy shrimp is ready in just 15 minutes! Serve it with steamed rice or noodles for a delicious meal. It's ideal for busy weeknights.
You May Also Like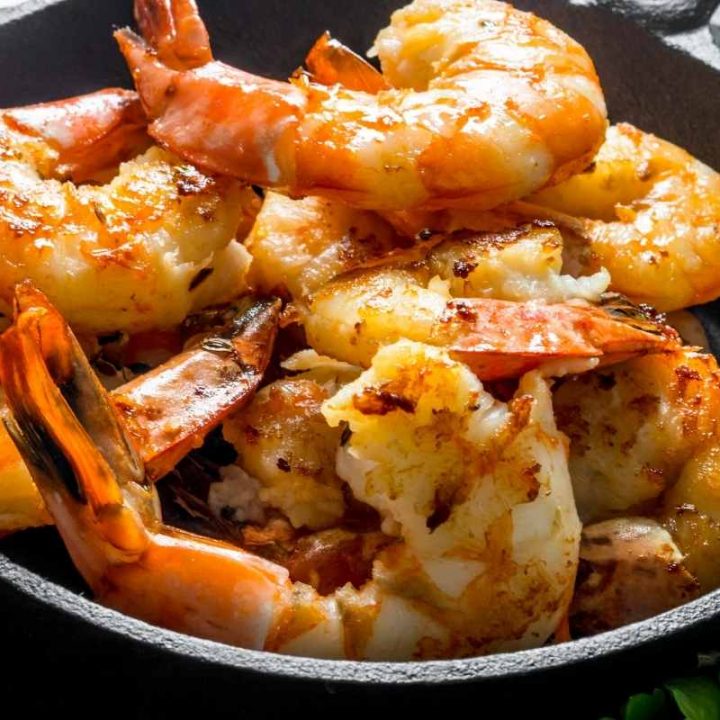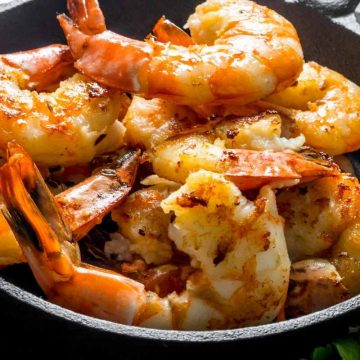 Easy Shrimp Recipe with Garlic and Butter
This shrimp recipe is succulent with amazing garlic and butter flavors. Enjoy it as an appetizer or toss it with your favorite pasta and some steamed broccoli for a complete meal! We'll share with you some tips on how to cook tiger shrimp so it's tender, plump, and juicy.
Print
Pin
Rate
Ingredients
1 ½

pounds

tiger shrimp

2

tablespoons

olive oil

4

tablespoons

butter

2

tablespoons

minced garlic

salt and pepper

to taste

2

tablespoons

chicken broth

2

tablespoons

lemon juice

2

tablespoons

chopped parsley
Instructions
Heat olive oil and 2 tablespoons of butter in a large frying pan or skillet. Add the garlic and sauté for 30 seconds – 1 minute until fragrant.

Add the shrimp, season with salt and pepper to taste and sauté for 1-2 minutes on one side until it just begins to turn pink. Flip the shrimp to the other side.

Pour in the broth and bring to a simmer for about 1-2 minutes until the broth reduces by half and the shrimp is cooked through. The shrimp cooks very fast, so don't let it cook for too long.

Stir in the remaining butter, lemon juice and parsley and immediately remove the pan from the heat.

Serve over rice or pasta with steamed veggies and garlic bread.
Tried this recipe?
Follow or tag us on Pinterest @izzycooking