It's a good idea to always keep a bag of frozen shrimp on hand, as shrimp are incredibly versatile, quick, and easy to cook. We've rounded up 17 Easy Frozen Shrimp Recipes which are a welcome change from eating chicken for dinner every day.
Unlike the chicken, shrimp can be thawed in minutes and also cook very quickly. Best of all, shrimp are a healthy, low-fat source of protein.
From seafood gumbo to shrimp boil to shrimp pad thai, there are so many quick and easy recipes using frozen shrimp. You'll get inspired by the list below.
What Can I Do with Frozen Cooked Shrimp?
Frozen pre-cooked shrimp can be used in so many delicious ways. They can be used as protein in salads and pasta, and can be served along with side dishes like rice or potatoes, and are an essential ingredient for most seafood medley meals.
Can I Cook Frozen Shrimp without Thawing?
For most recipes, you'll need to thaw your shrimp before cooking so the shrimp can cook evenly. However, you can also cook frozen shrimp directly without thawing. Some great recipes include Sous Vide Shrimp, Shrimp Boil, and Instant Pot Shrimp.
How to Cook Frozen Shrimp so that They Taste Better?
When cooking shrimp, it's important to remember that they'll be fully cooked in only a few minutes. The most common way to spoil a shrimp meal is by overcooking, which causes the shrimp to become rubbery and tough. You'll know that shrimp are fully cooked when they become opaque and slightly pink. Remove them from the heat quickly for succulent, juicy shrimp.
Popular Frozen Shrimp Recipes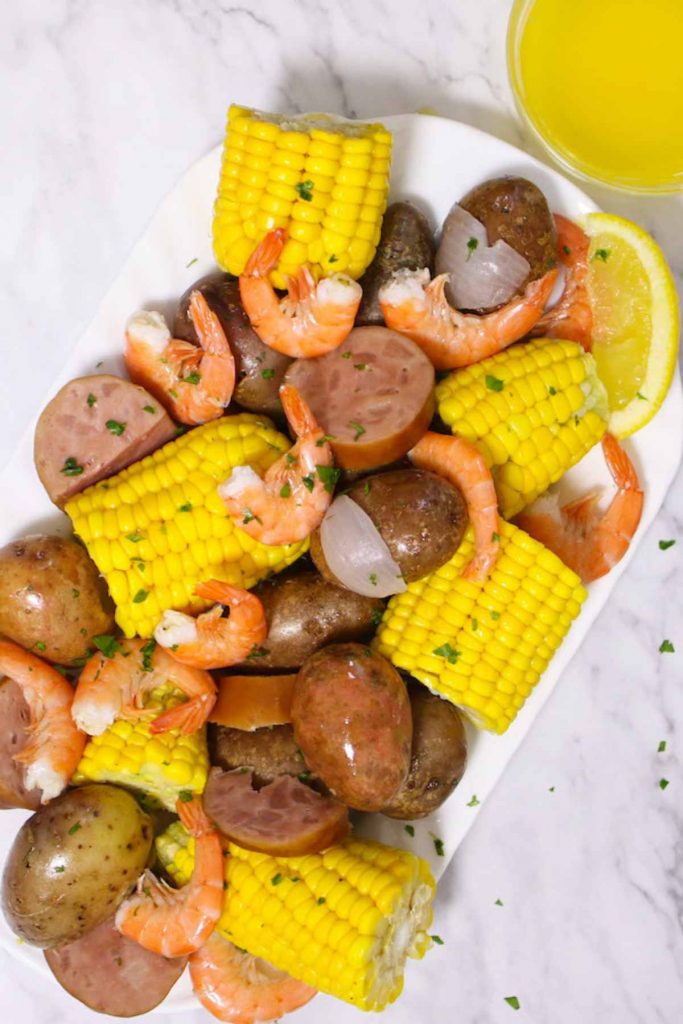 This traditional southern boil is just spicy enough and full of tender shrimp. Enjoy this Cajun classic with corn, sausage and crab legs.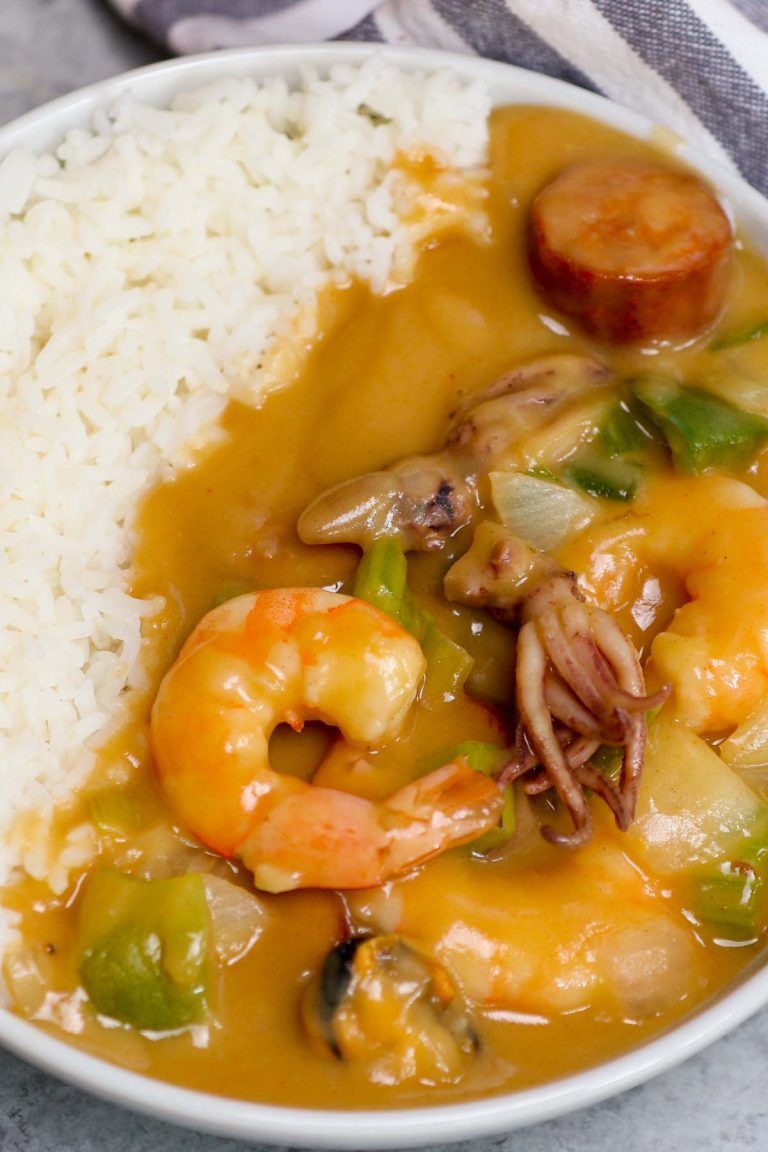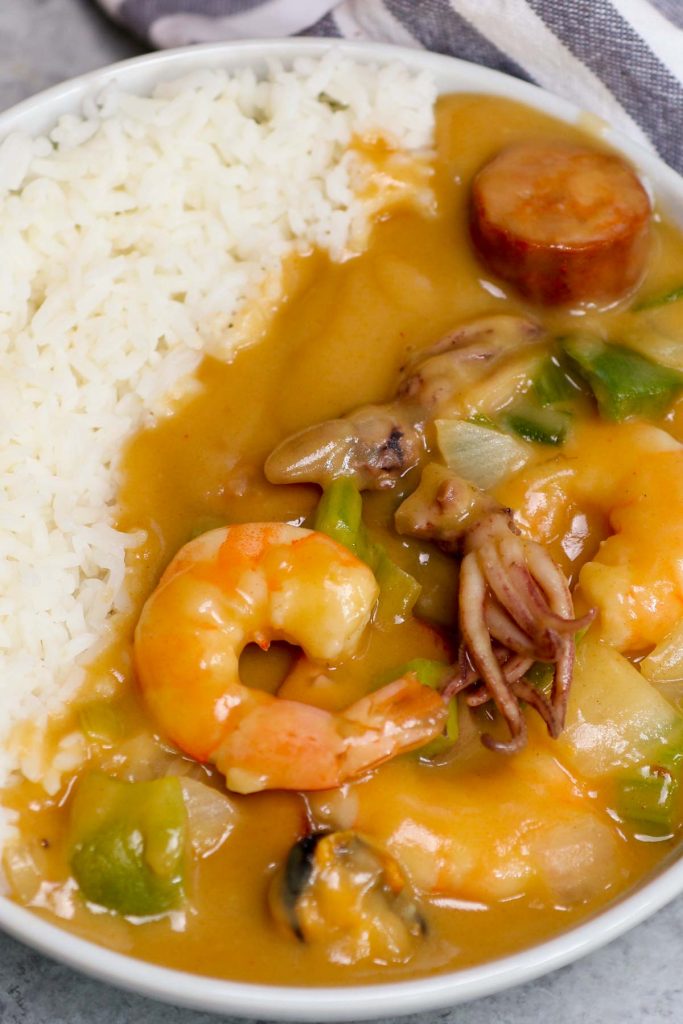 A thick, hearty gumbo is southern comfort in a bowl. Shrimp, vegetables and sausages make this gumbo satisfying and delicious.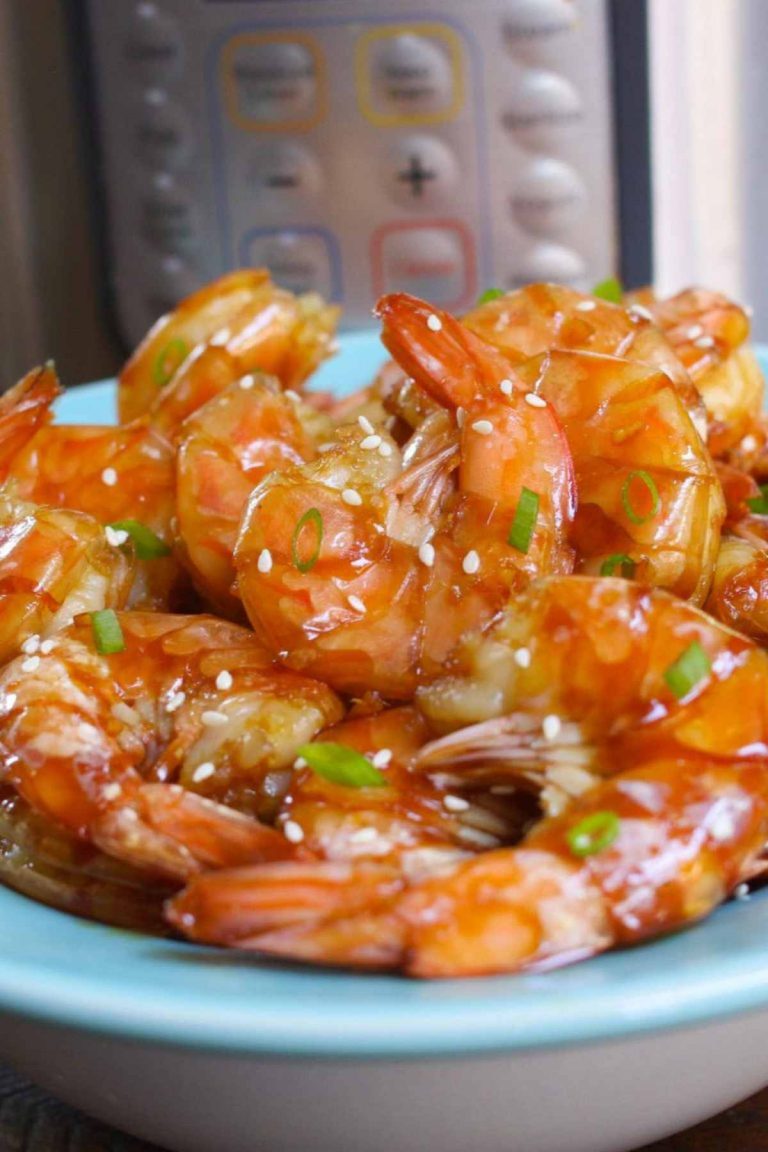 With an Instant Pot, you can cook frozen shrimp without having to thaw first. Honey garlic shrimp are sweet, spicy and super easy to make.
Air fried shrimp are crispy on the outside, but tender and juicy on the inside. Serve with your favorite dipping sauce for an addictive appetizer.
Easy Frozen Shrimp Dinner Ideas with Pasta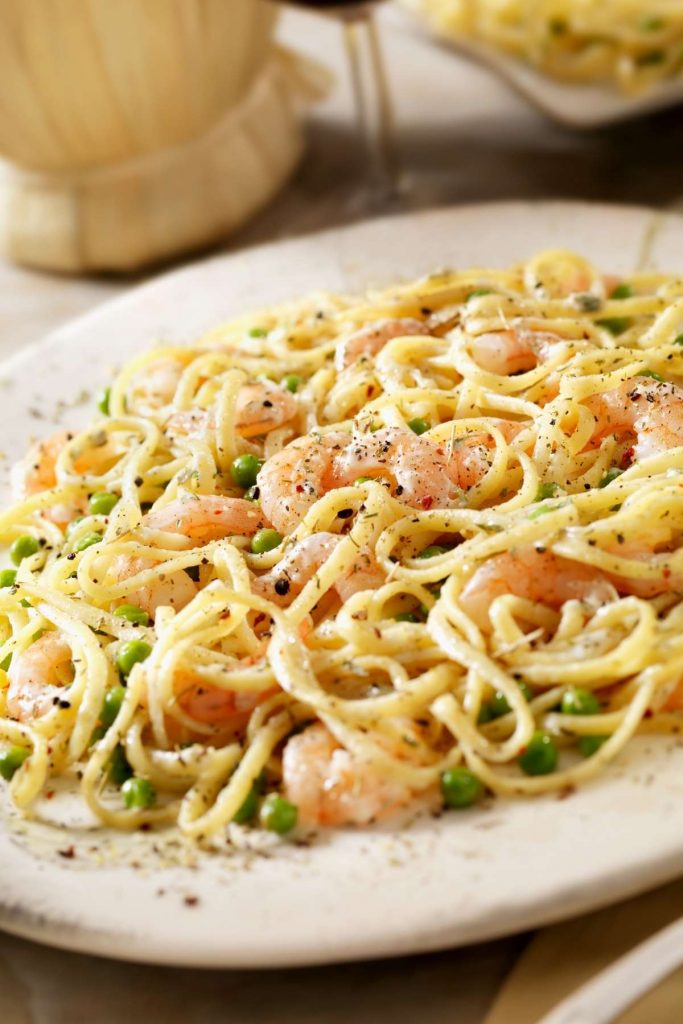 When you want something simple and satisfying, your best bet might be this easy shrimp pasta. It's ready to eat in just 20 minutes.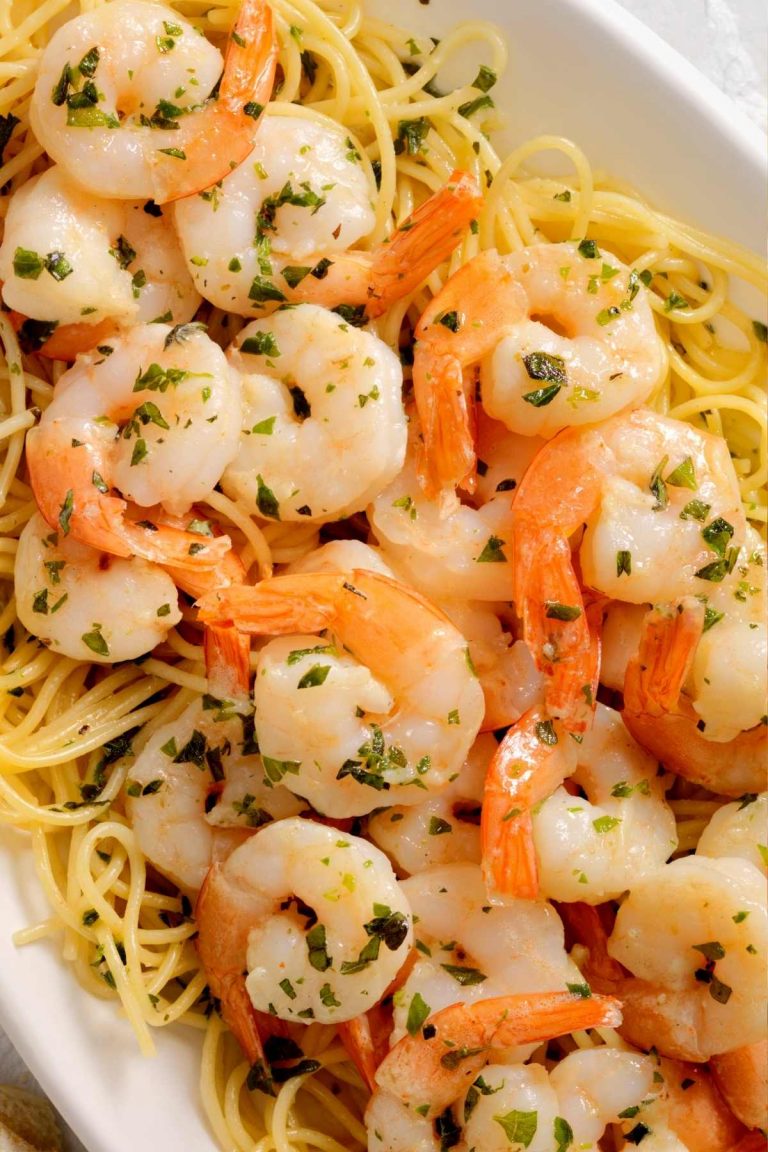 Shrimp are cooked in a buttery garlic sauce and tossed in spaghetti for those nights when you want something extra nice for dinner.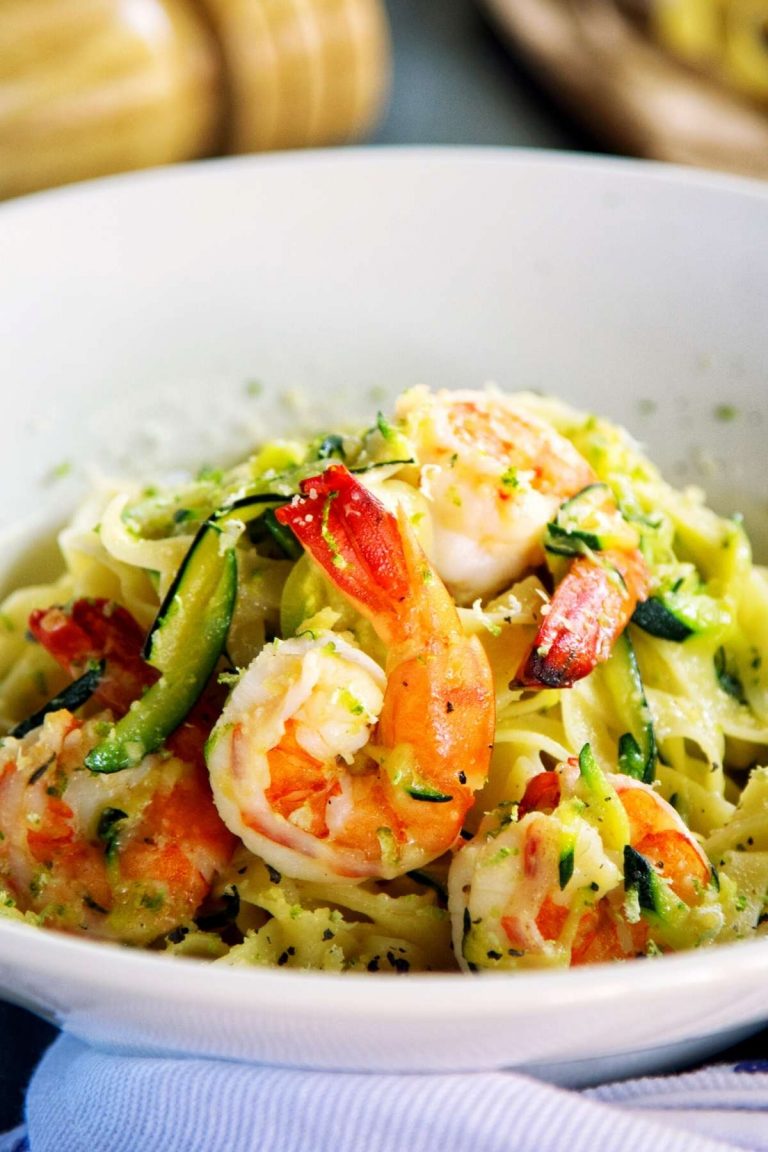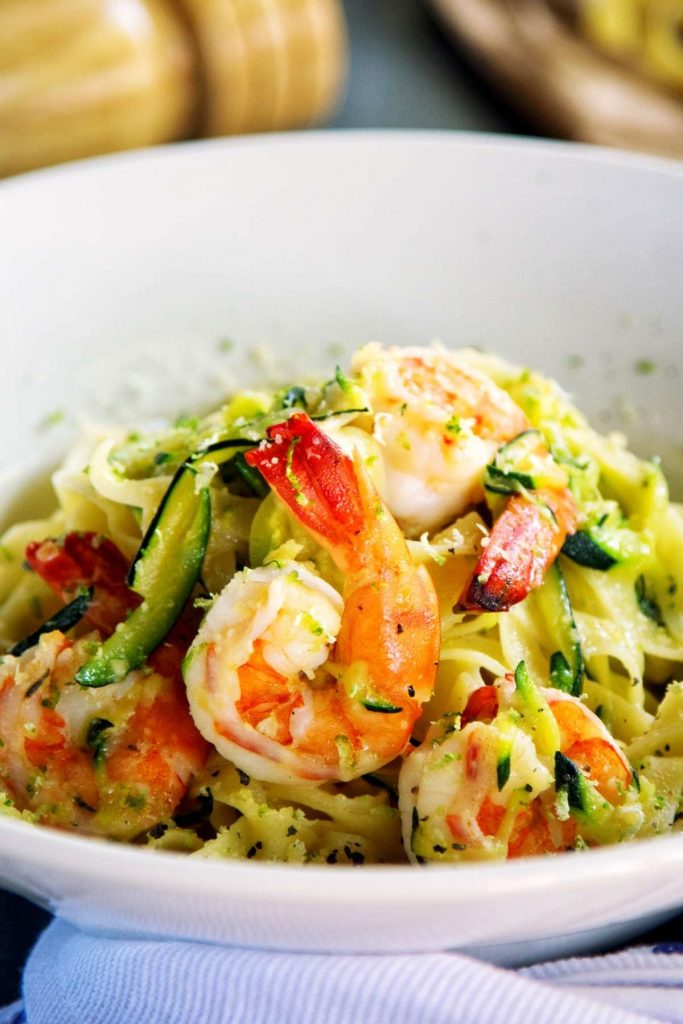 Lemon, garlic and spices make this shrimp scampi anything but boring. Best of all, they can be cooked in your Instant Pot for a hassle-free weeknight dinner.
Healthy Meal Made with Frozen Shrimp
Shrimp cauliflower fried rice is keto friendly and low calorie for a healthy meal that comes together in minutes.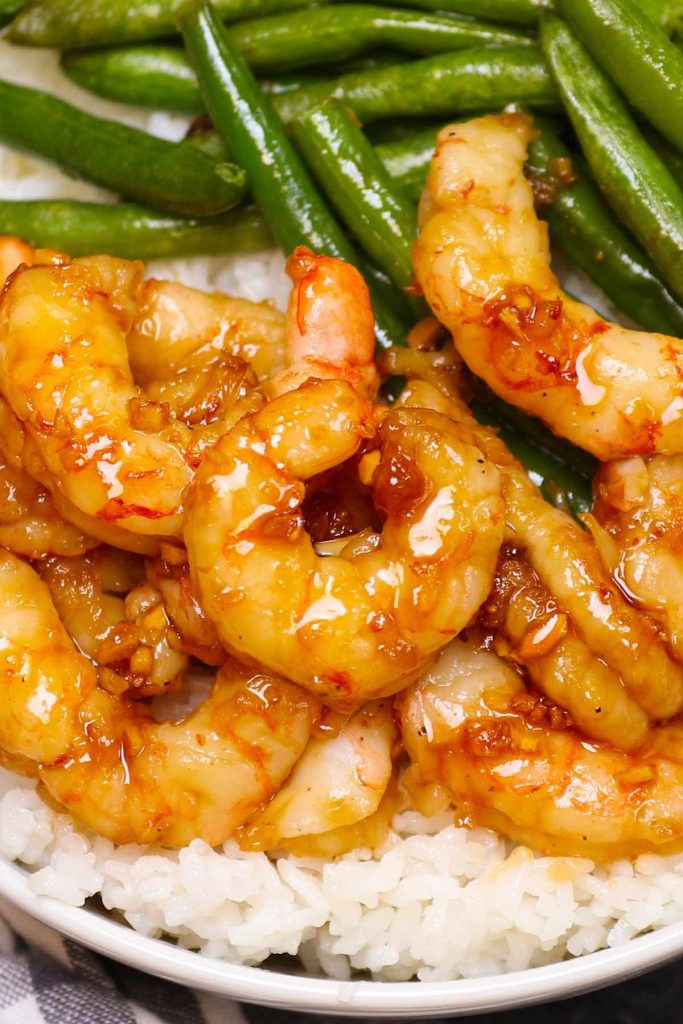 Sous vide shrimp are extra tender and juicy because of this special cooking method. You simply can't achieve this texture with stovetop cooking.
Boiled shrimp are great for shrimp cocktail, salads and pastas. Learn the perfect cooking time to get tender, juicy shrimp.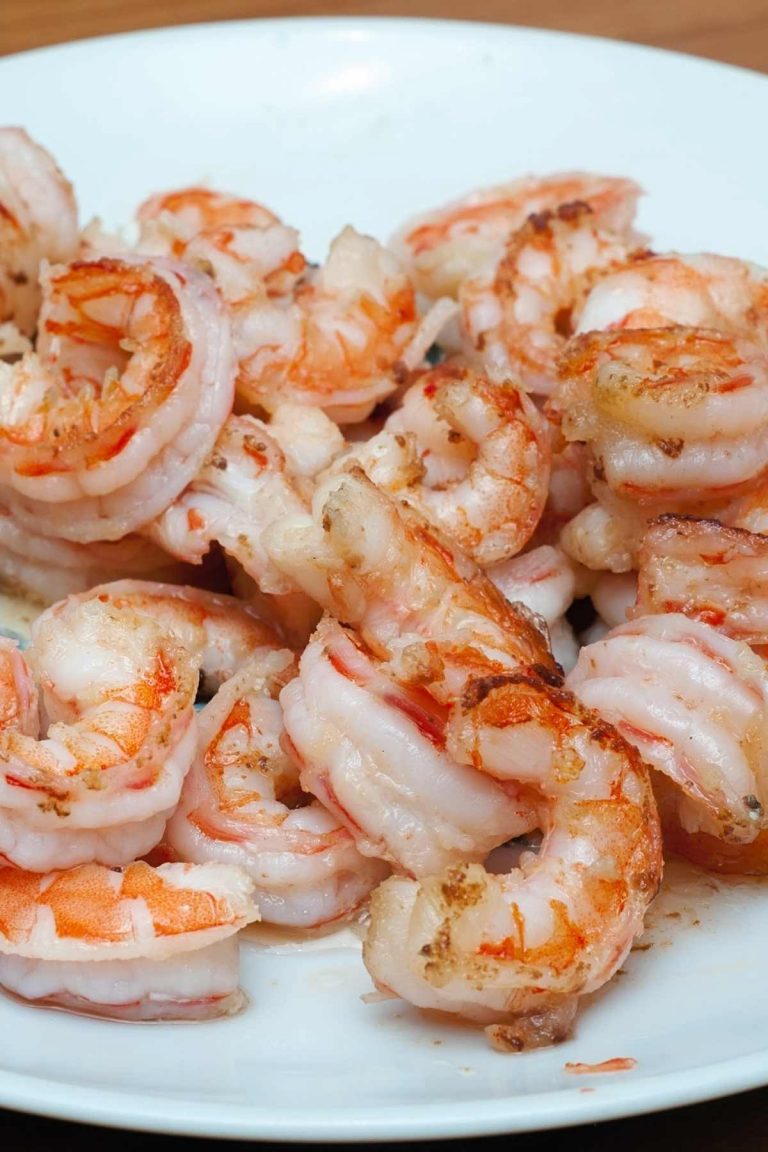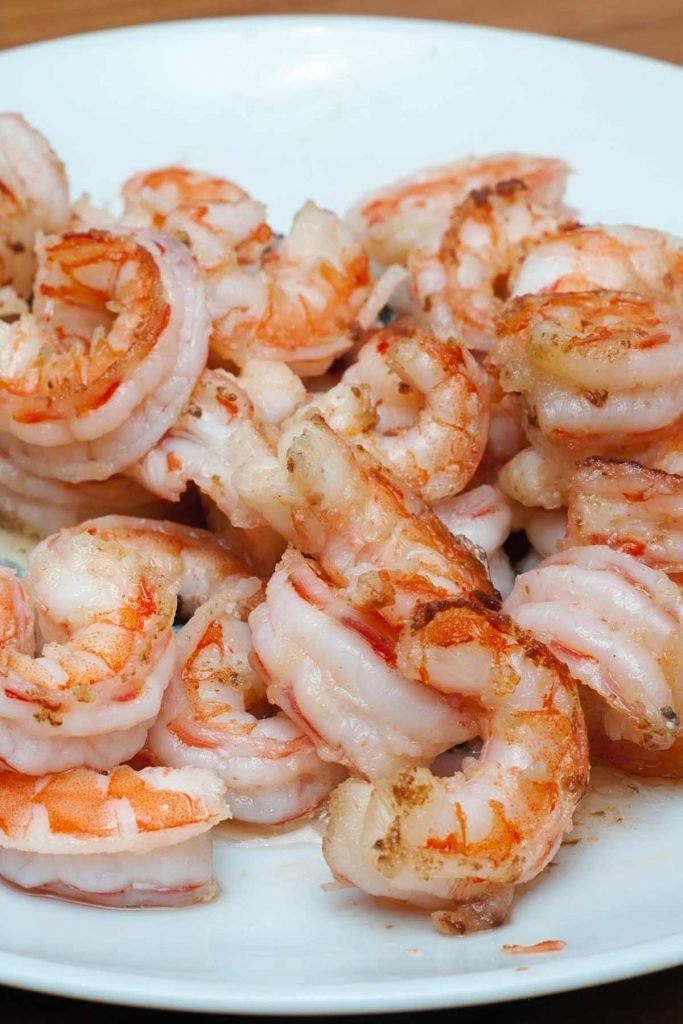 With an air fryer, you can have plump, succulent shrimp in less than ten minutes. Best of all, there's no thawing necessary.
You won't be able to tell that this meal isn't from your favorite Thai restaurant. This Shrimp Pad Thai recipe is filling and full of veggies.
Tender grilled shrimp, crunchy red cabbage and spicy avocado salsa make this the best taco ever. Add more jalapeños if you like it extra spicy.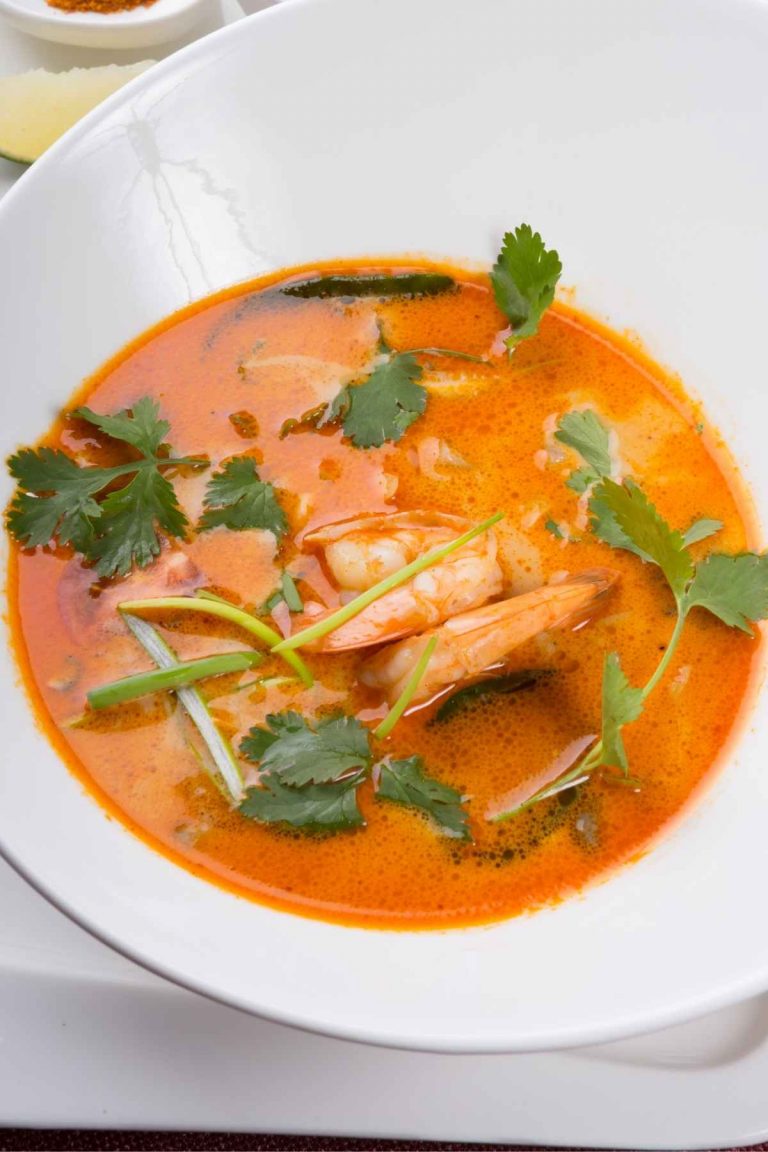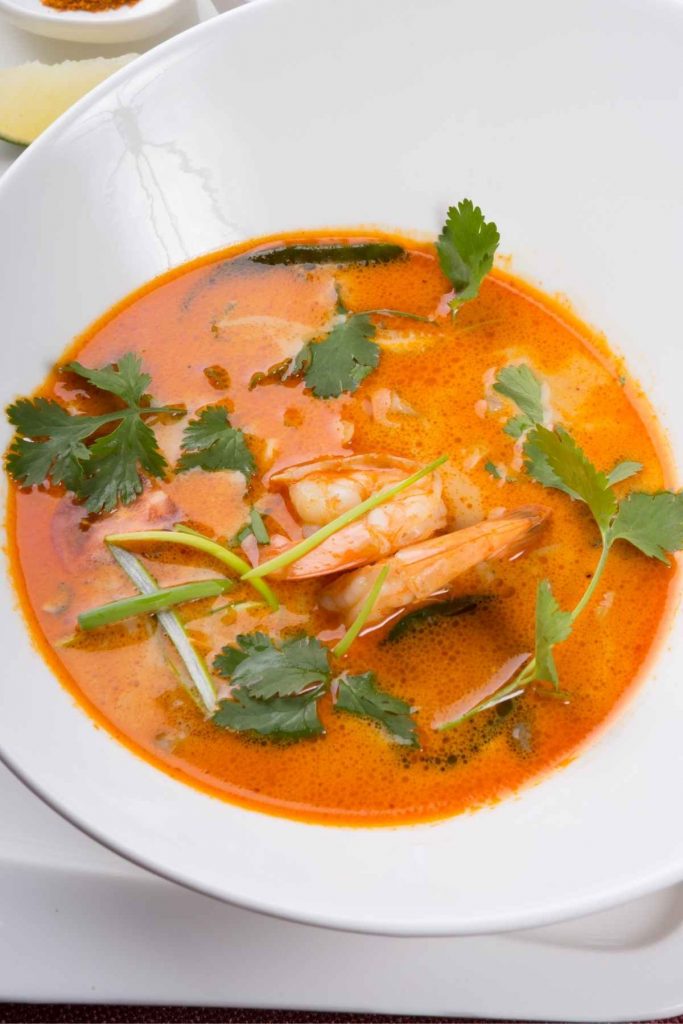 If you have frozen shrimp on hand, then you are going to adore this hearty and satisfying shrimp soup recipe.
Simmered with plenty of garlic, jalapenos, herbs, and a splash of lime, this soup is the ultimate comfort food.
Pre-Cooked Frozen Shrimp Recipes
This versatile shrimp salad can be served on its own as an appetizer or stuffed into a wrap for a quick lunch. Serve chilled for a refreshing summer dish.
Lemon, butter and garlic make a classic sauce that is simply delicious with shrimp. Serve with pasta or roasted potatoes.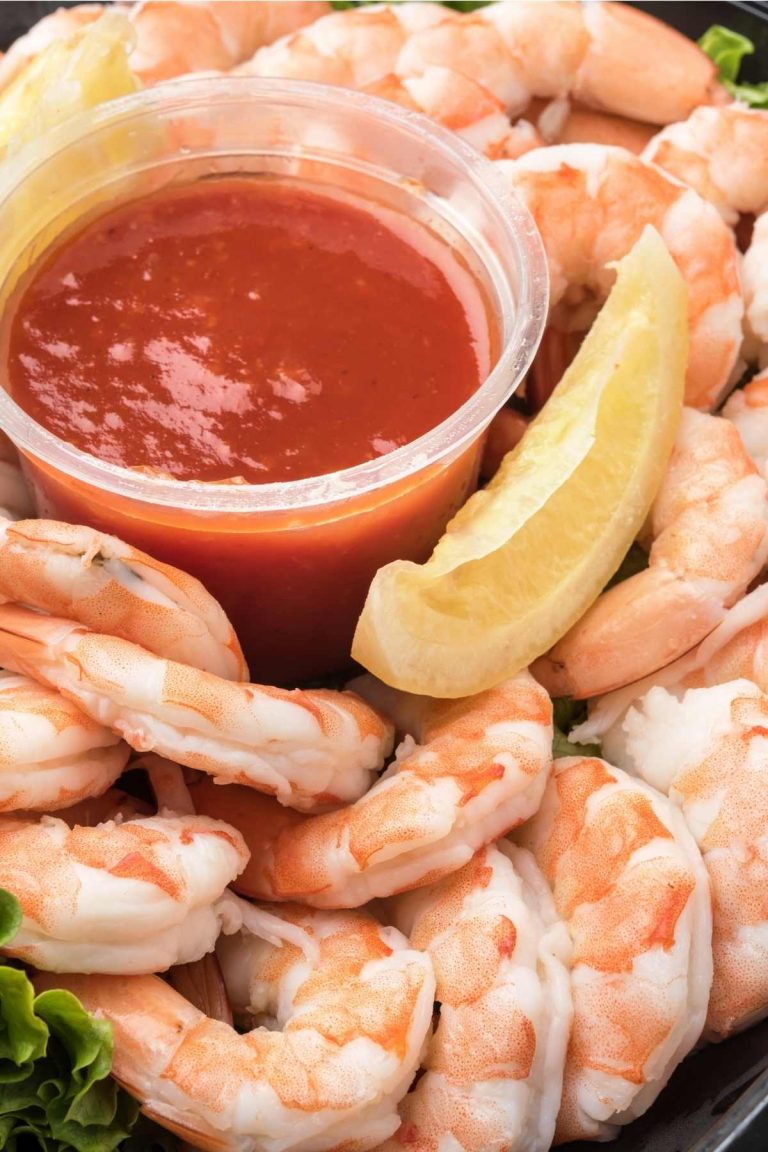 This quick and easy appetizer is always a crowd-pleaser. Serve with a classic cocktail sauce and lemon wedges.
How to Thaw Frozen Shrimp?
Though it sounds simple, thawing shrimp the wrong way can affect the texture. The easiest way to thaw shrimp is to soak them in cold water or run cold water over them. Never use hot water, because this will cook the shrimp. You can also leave frozen shrimp in the refrigerator overnight to thaw.
You May Also Like
Best Frozen Shrimp Fried Rice
Shrimp Cauliflower Fried Rice is a healthy and light meal that's flavorful and low carb. It will be on your dinner table in under 20 minutes and is one of our favorite frozen shrimp recipes.
Print
Pin
Rate
Ingredients
1

lb

frozen shrimp

thaw it before cooking

1

medium cauliflower

grated

2

tablespoons

vegetable oil

divided

salt and pepper

to taste

3

large eggs

1

cup

diced carrots

3/4

cup

peas

2

tablespoons

minced garlic

1

tablespoon

minced ginger

2

tablespoons

soy sauce

green onion

chopped
Instructions
Thaw the shrimp with running cold water before cooking.

Shred the cauliflower into breadcrumb-size pieces using a box grater or food processor.

Add 1 tablespoon oil to a large skillet or wok over medium-high heat. Then add shrimp.

Season with salt and pepper to taste, frying for about 1 minute per side. Remove from heat and set aside.

Add the remaining oil to the skillet, then add carrots, garlic and ginger, frying for about 1 minute or until fragrant.

Add the cauliflower pieces to the pan and sauté for 5 minutes.

Add the peas, soy sauce, and fry for another minute.

Make some space in the middle of the pan and add in the beaten eggs. Scramble the eggs using a spatula or spoon, and then mix into the cauliflower.

Add the cooked shrimp and toss with green onion. Serve and enjoy!
Tried this recipe?
Follow or tag us on Pinterest @izzycooking