Shumai, or siu mai is one of the most popular Chinese dim sum dishes. It's traditionally made with steamed pork and is a bite-sized Cantonese treat that's full of flavor.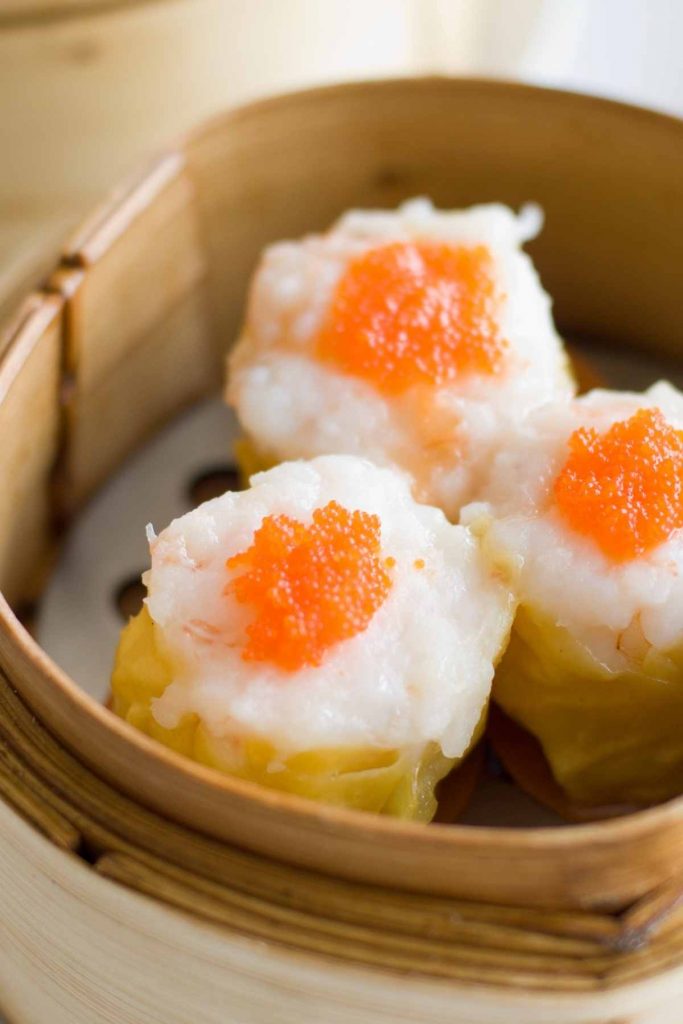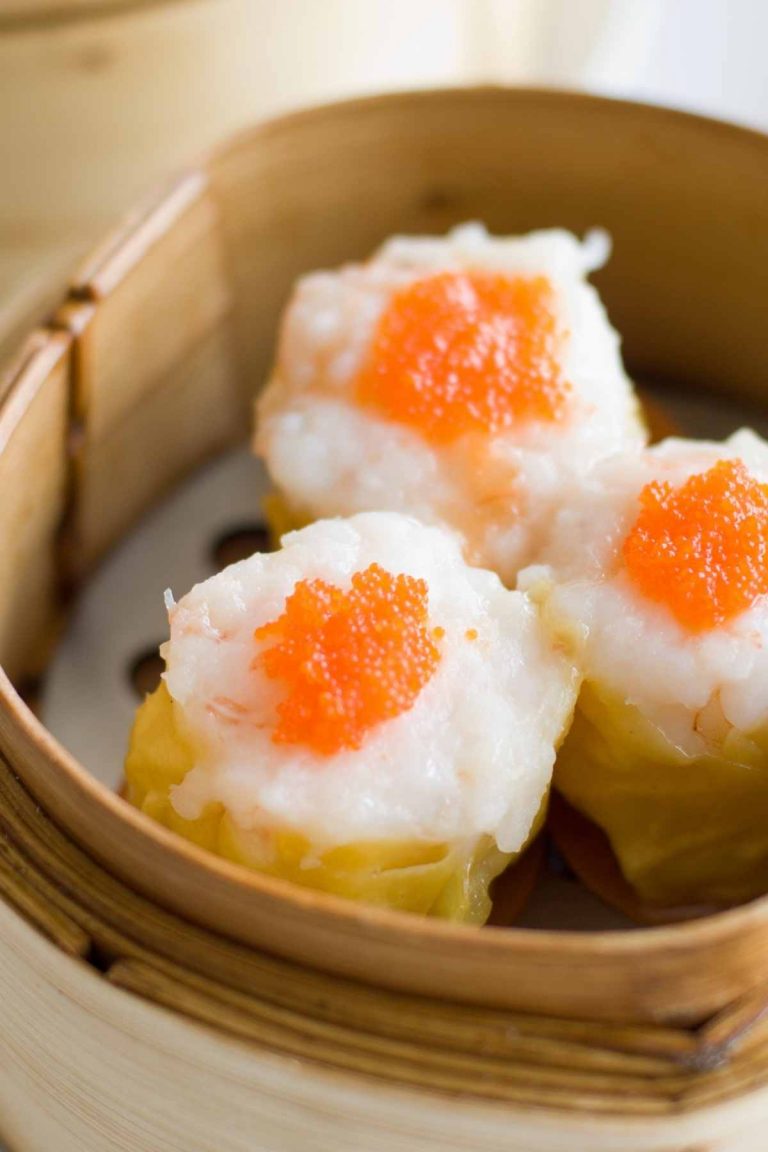 The fillings of shumai can be made from pork, shrimp, crab, or a combination of more than one. It's easier to make than dumplings as the wrapping is much simpler.
Continue reading to learn more about shumai. You'll also find 10 shumai recipes that you can make at home!
What is Shumai?
Shumai is a traditional type of steamed Chinese dumpling that's often served for dim sum. Variations of shumai can be found in Japan and other southeast Asian countries.
What Does Shumai Taste Like?
It has a soft texture that's similar to ground meat and is delicately flavored. Some shumai is adorned with a green pea or a sprinkling of fish eggs. Some restaurants prepare shumai with a hint of ginger, while others do not.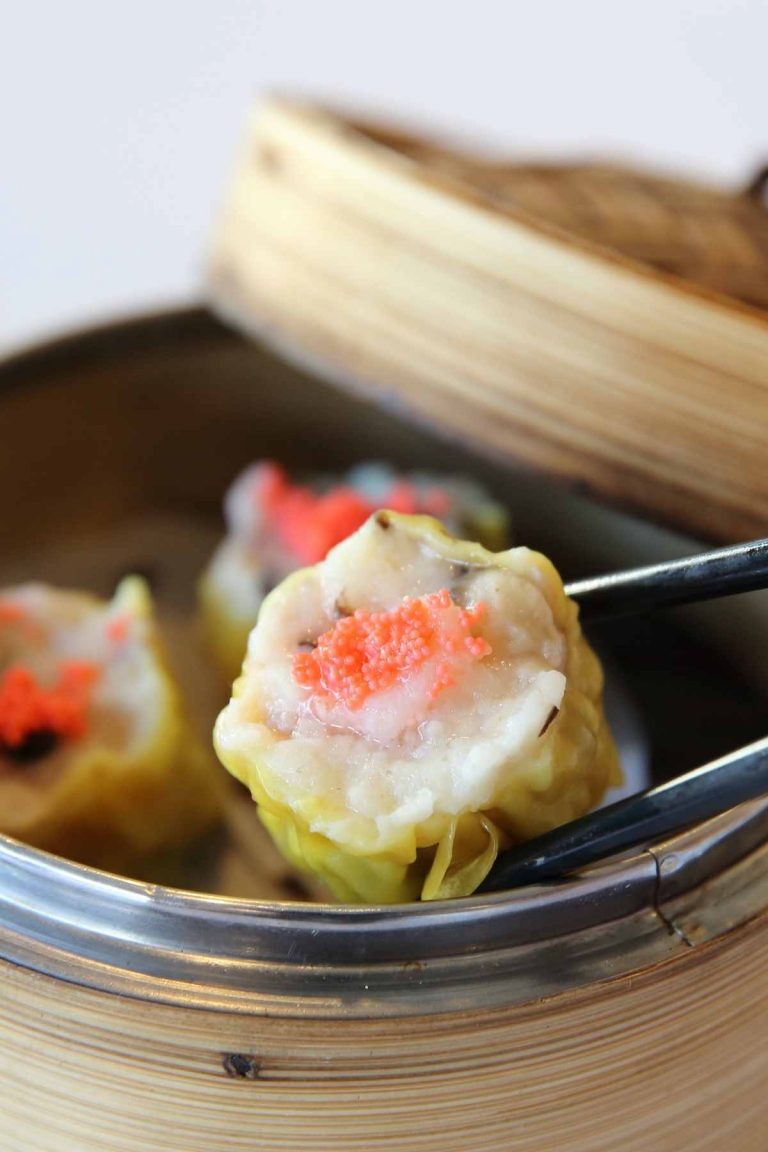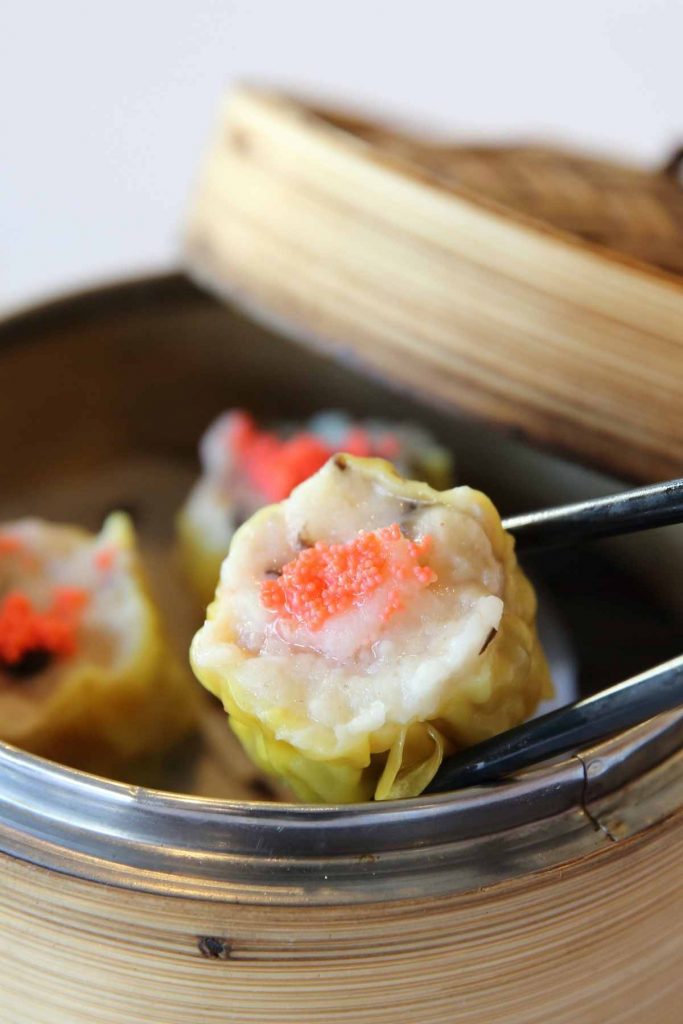 What is Shumai Made of?
Traditional shumai is made with ground pork, small shrimp that is either left whole or is chopped, Chinese black mushroom, green onion, and ginger. The mixture is seasoned with Chinese rice wine, chicken stock, sesame oil, and soy sauce.
Shumai vs Gyoza Dumplings
Shumai and gyoza dumplings are somewhat similar but the filling is different. Traditional shumai is filled with ground pork and shrimp, while gyoza contains ground meat and veggies. Both types of dumplings are often served with a savory soy and vinegar dipping sauce.
Best Shumai Recipes
If you're a seafood lover, you'll want to give this recipe a try. The shumai is flavored with ginger, lemongrass, soy sauce, rice wine vinegar, and sesame oil, and then pressed into wonton wrappers. Serve these tasty treats as appetizers at your next party!
This version of shumai is deep fried! The dumplings are steamed and then fried until crisp and delicious.
This recipe takes you step-by-step on how to make classic shumai dumplings, including how to freeze them to enjoy later!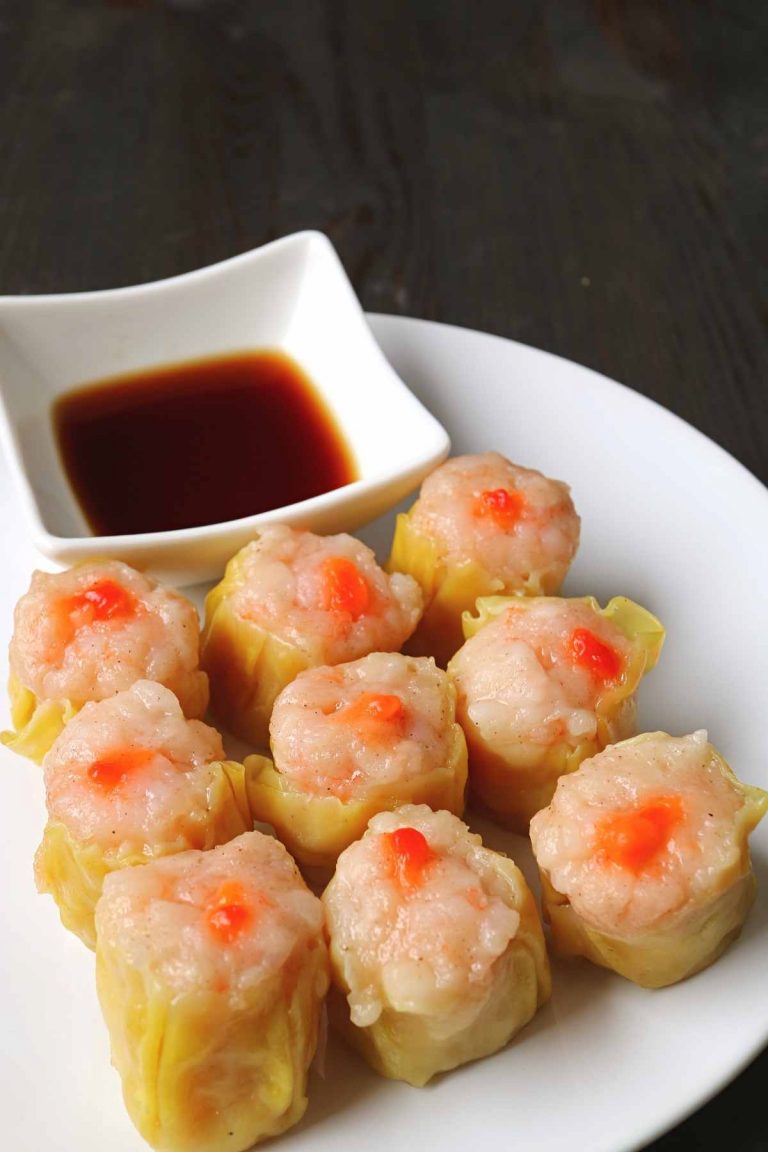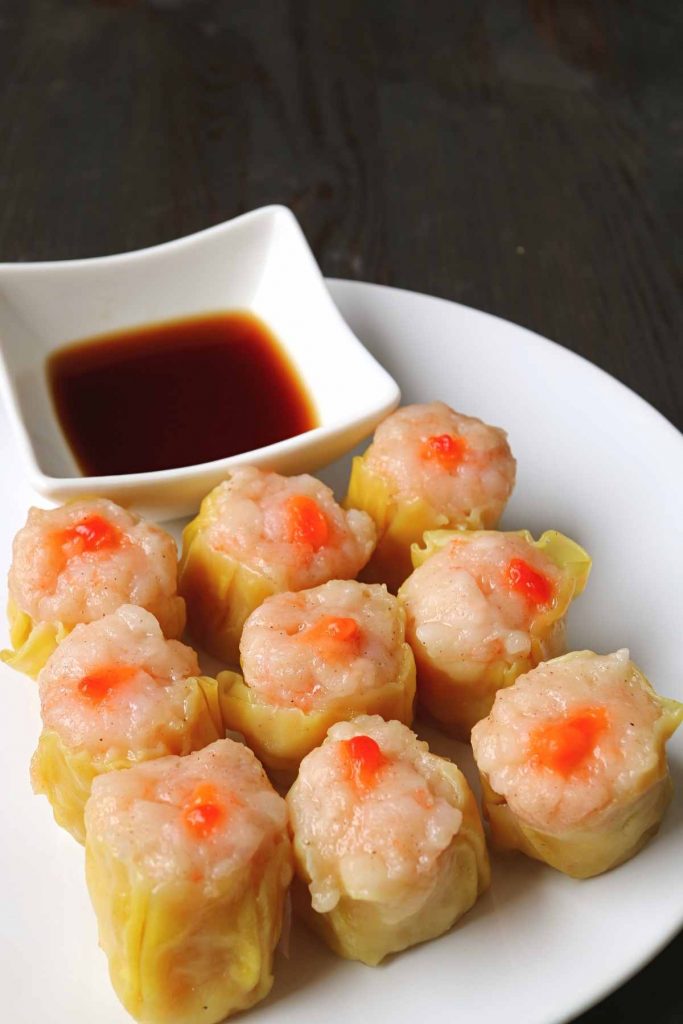 Wonton wrappers make easy work of these delicious siu mai dumplings! Watch the video for tips on how to stuff and fold the wrappers.
You'll need just 30 minutes to make these juicy dumplings! Serve them with your favorite dipping sauce at your next casual get-together.
Crab pairs beautifully with ground pork in this dish. They have wonderful flavors and take just 35 minutes to make!
Serve these traditional style shumai dumplings as a first course at a casual gathering! They're just the right size to pop in your mouth!
If you prefer chicken over pork, this is the recipe for you. The dumplings are made with ground thigh meat, and are deliciously tender and juicy!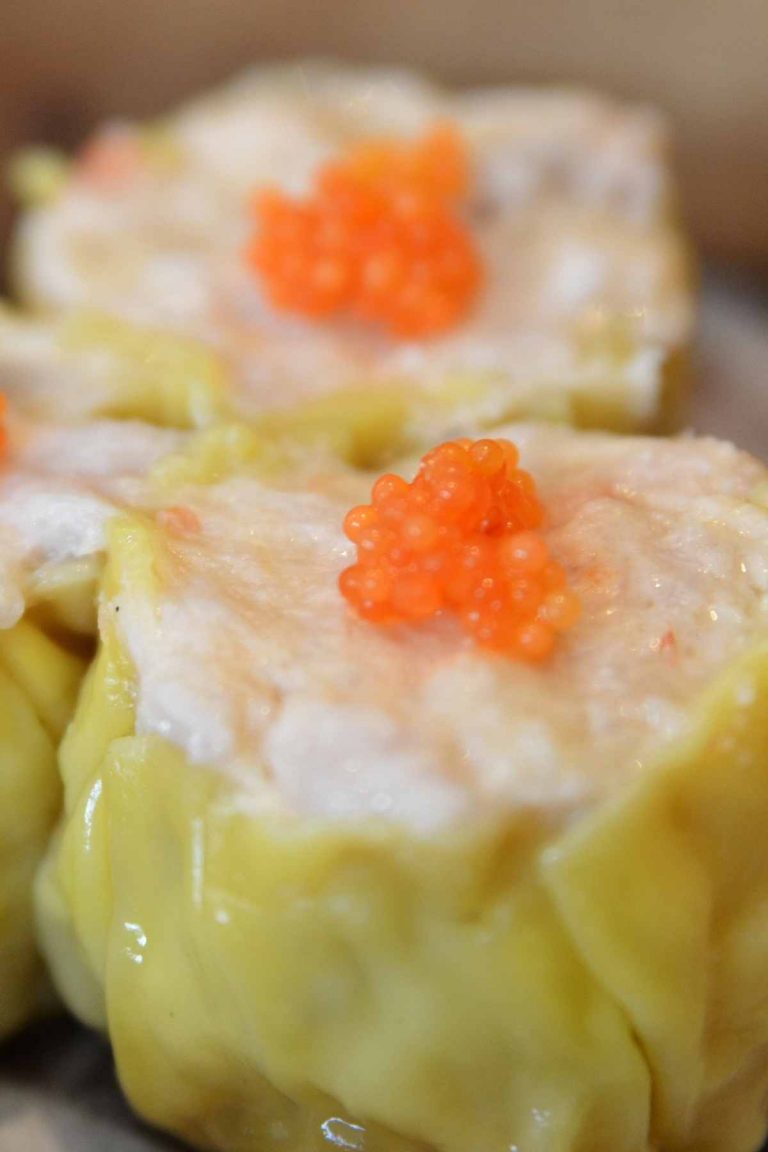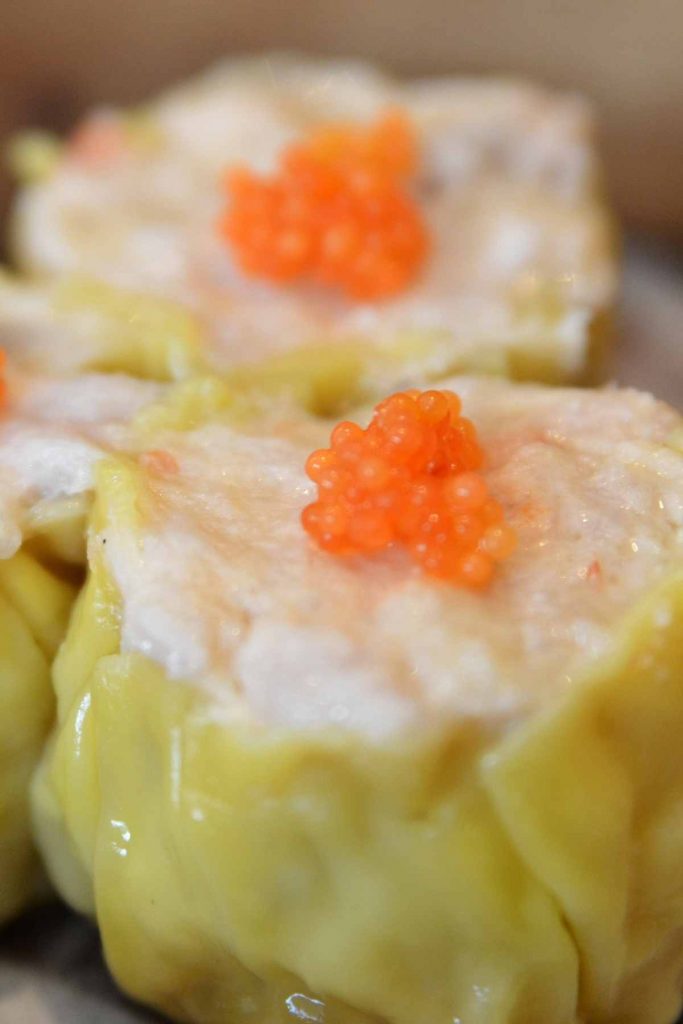 This pork shumai is wrapped in cabbage leaves, making it the perfect low-carb treat! Each serving has just 2 grams of net carbs.
You'll love the delicate flavor of these paleo and keto-friendly pork shumai dumplings! They're super-easy to make and each dumpling has 96 calories, 7 grams of protein, and just 2 grams of carbs.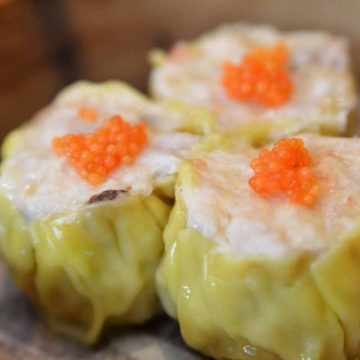 Best Shumai Recipe
One of the most popular dim sum dishes is shumai or siu mai. It's traditionally made with steamed pork and is a bite-sized treat that's full of flavor.
Print
Pin
Rate
Ingredients
13

oz

ground pork

5

oz

shrimp

peeled, deveined, and chopped

3

dried shiitake mushrooms

1

tsp

soy sauce

3/4

tsp

salt

2.5

tsp

sugar

5

tsp

cooking wine

2

tbsp

finely minced green onions

only the white part

25

wonton wrappers

optional flying fish roe

for serving
Instructions
Make the Filling
Soak the dried mushrooms in boiling water. Then chopped them finely.

Place pork, salt, soy sauce, cooking wine, and sugar into a large bowl. Mix well with a spoon or your hands for about 30 seconds until the mixture becomes pasty.

Add the mushrooms, shrimp and green onions, and gently mix until just combined.
Make the Shumai
Form an "O" with your forefinger and thumb.

Place a wonton wrapper over the "O". Push a heaping teaspoon of the filling into the wrapper.

Use a butter knife or the back of a spoon to add more filling until it is level with the top of the wrapper.

Place the filled wrapper on a work surface and push down with your fingers to flatten the base of the dumpling.
Steam the Shumai
Line a 12″ bamboo steamer (or steamer insert) with parchment that's been poked to create holes.

Fill a wok large enough to hold the steamer with about 2 cups of water. Bring to a rapid simmer over medium-high heat.

Place the dumplings into the steamer. Cover with the lid, and place into the wok above the simmering water.

Steam for about 8 minutes, or until the internal temperature of the dumplings reaches 165°F on an instant-read thermometer.

Remove the steamer from the wok and place a sprinkling of roe or a single green pea in the middle of each dumpling.
Make the Dipping Sauce
Make a quick and easy dipping sauce by combining 3 parts soy sauce, 1 part vinegar, and sriracha to taste. Mix well and serve with the dumplings.
Tried this recipe?
Follow or tag us on Pinterest @izzycooking