Throwing a birthday party or graduation party but not sure what to serve? We've got you covered! Below you will find 40+ Easy Party Food Ideas that can please a crowd, from finger food to dips and desserts, these party foods are popular among adults and kids. You'll even find some great suggestions for those picky eaters!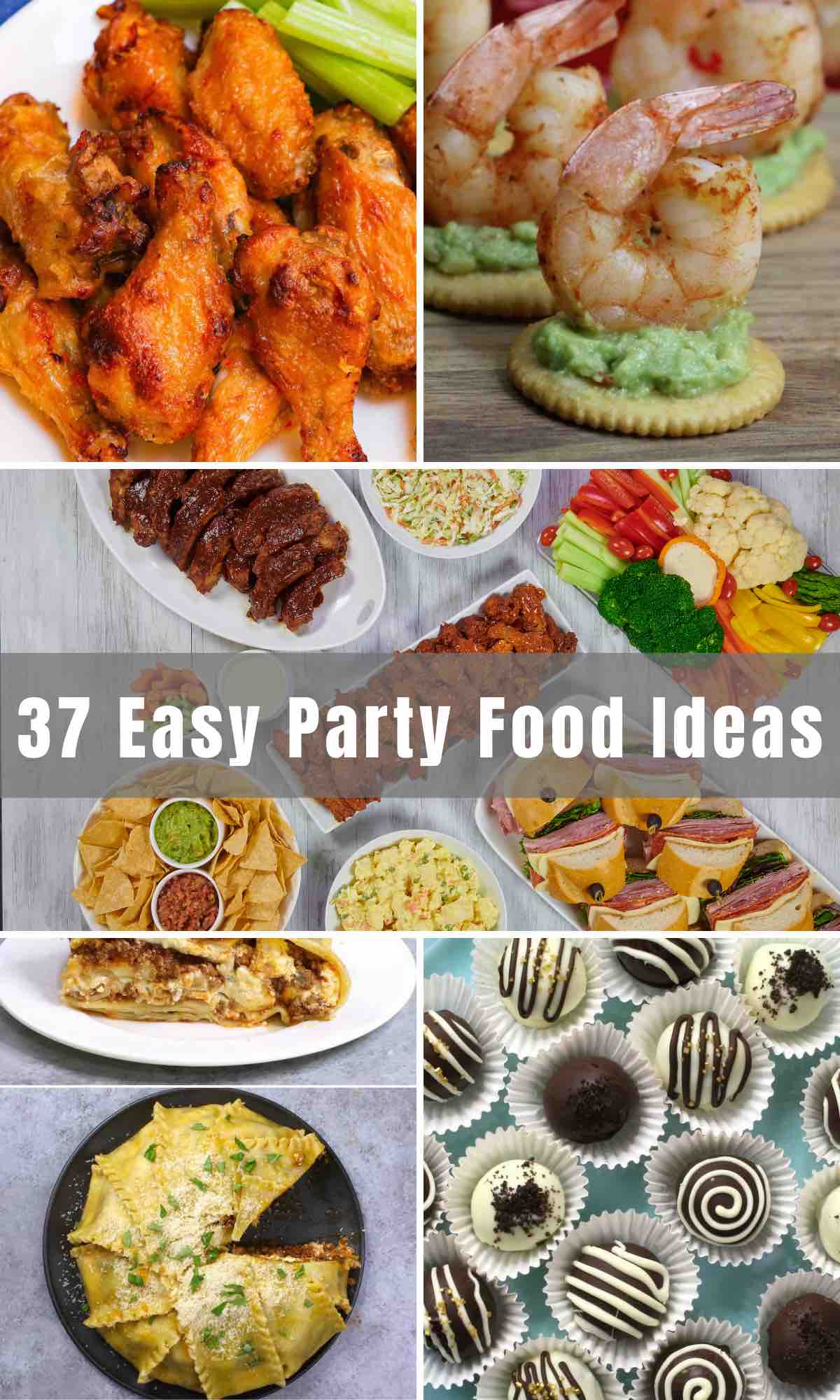 When hosting a party, some crow-pleasing options include finger foods such as crudités with dipping sauces, meatballs, sausage rolls and potato skins. For sweets, think about Oreo truffles, pastries, and fresh fruit.
What is the Best Party Food?
Is there an ideal party food? You can't go wrong serving pizza or wings, but there are many other popular options like ribs, chicken tenders, French fries and meatballs. Your guests will love having multiple dishes to choose from.
Party Food Ideas for Adults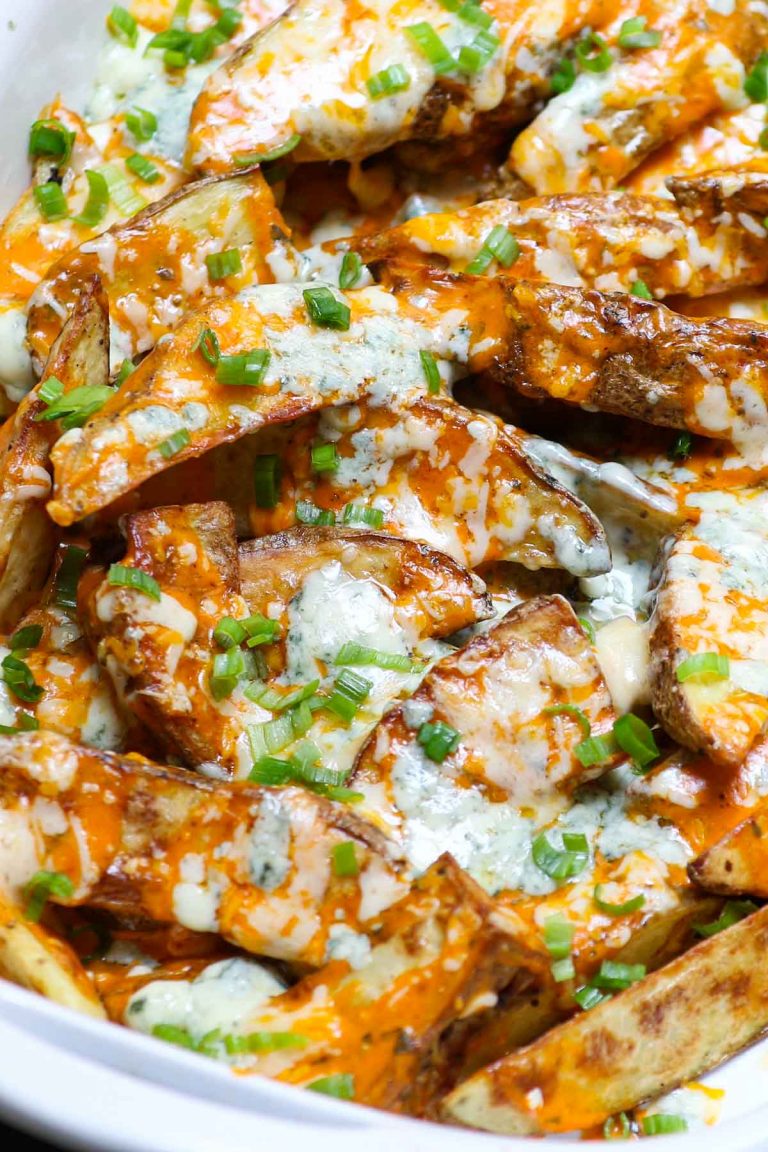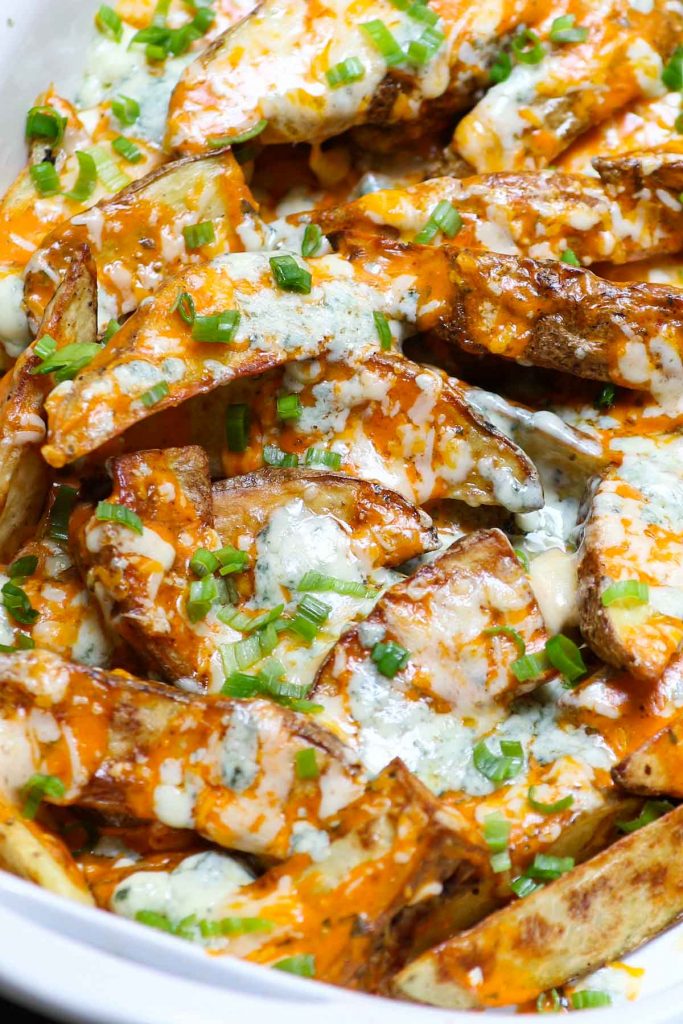 This recipe is a copycat of the loaded Buffalo fries at Wingstop. Potato wedges are loaded with cheddar, gorgonzola and hot wing sauce before being baked to bubble perfection in the oven!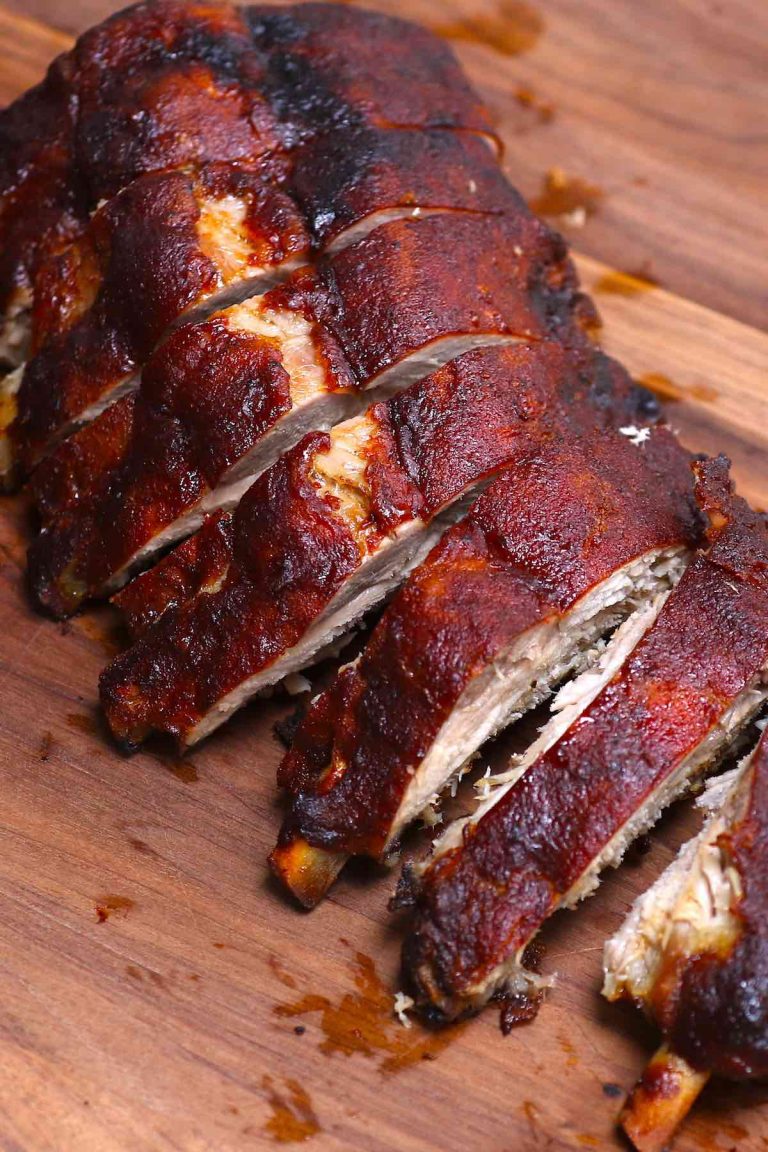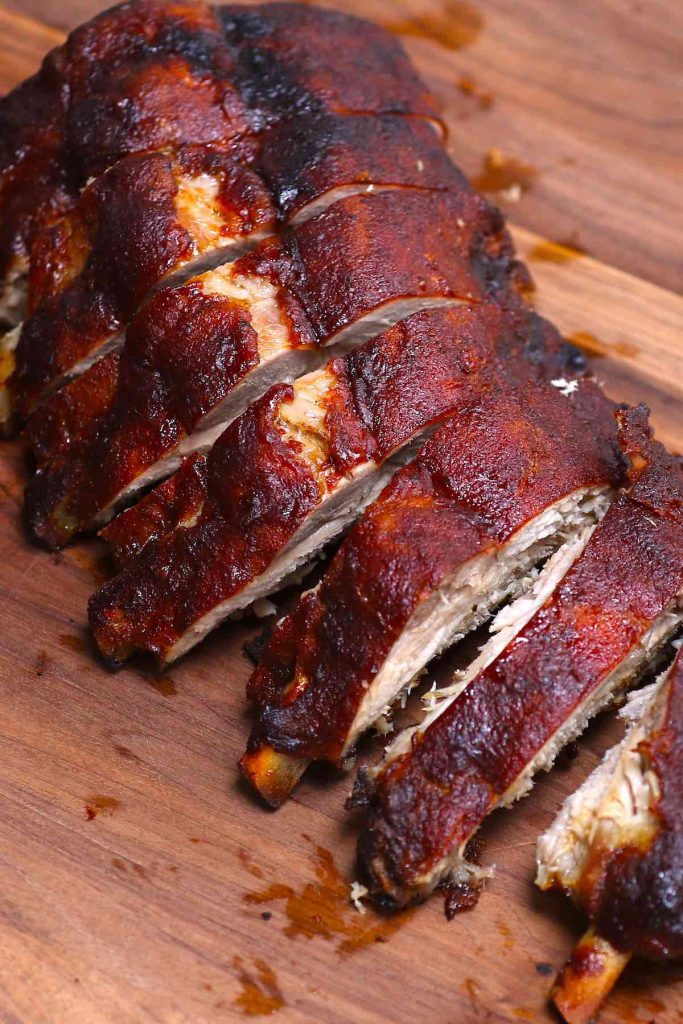 If you're a fan of ribs, then you'll appreciate the fall-off-the-bone meat in this delicious BBQ recipe! You can easily make them ahead of time and then put out when guests arrive.
When you need a new dish for Taco Tuesday, how about a hearty taco casserole? This dish is loaded with cheese, beef, corn and salsa. Then it's topped with tortillas and baked to perfection!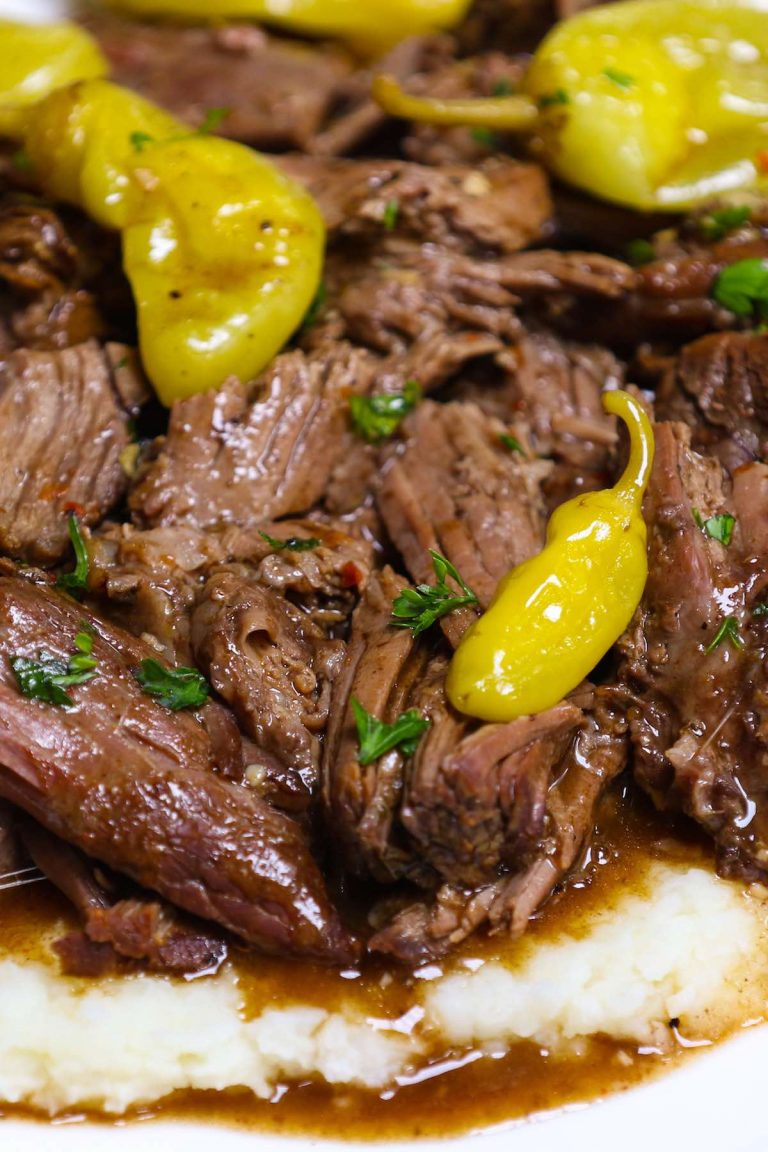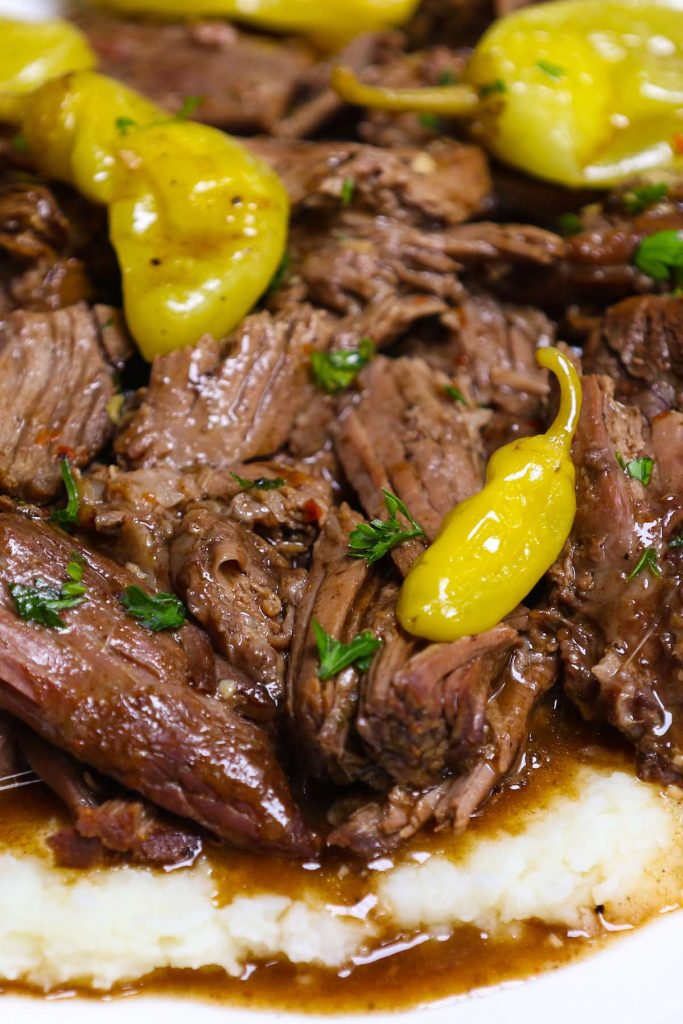 This is the perfect dump-and-go meal you can serve straight out of the crock pot. The beef is tender, juicy and always a crowdpleaser!
No party is complete without a creamy spinach dip! This must-try recipe is keto, low carb and gluten-free too. With only 7 simple ingredients, it's ready in 20 minutes or less!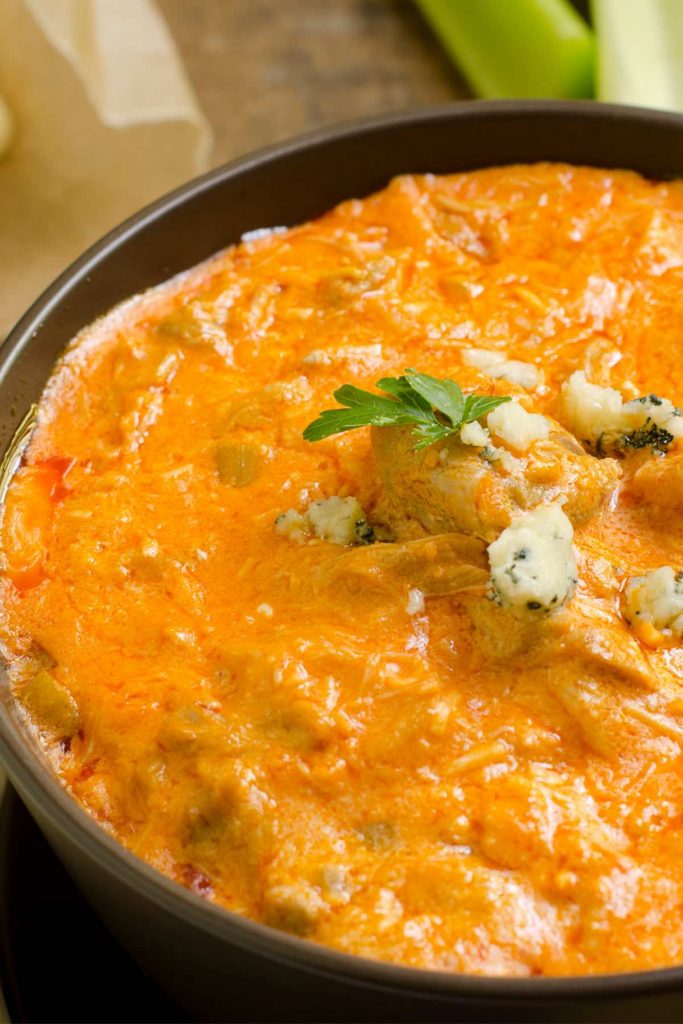 This buffalo chicken dip will definitely be one of the most popular dishes at your party. It's an easy appetizer for any of your gatherings and parties.
It's low-carb but tastes just like buffalo chicken wings with blue cheese dressing. Yum!
Seafood lovers, stop right here! These crab claws are delicious and succulent. You can serve them warm with melted butter and fresh lemon for a failproof appetizer everyone will love.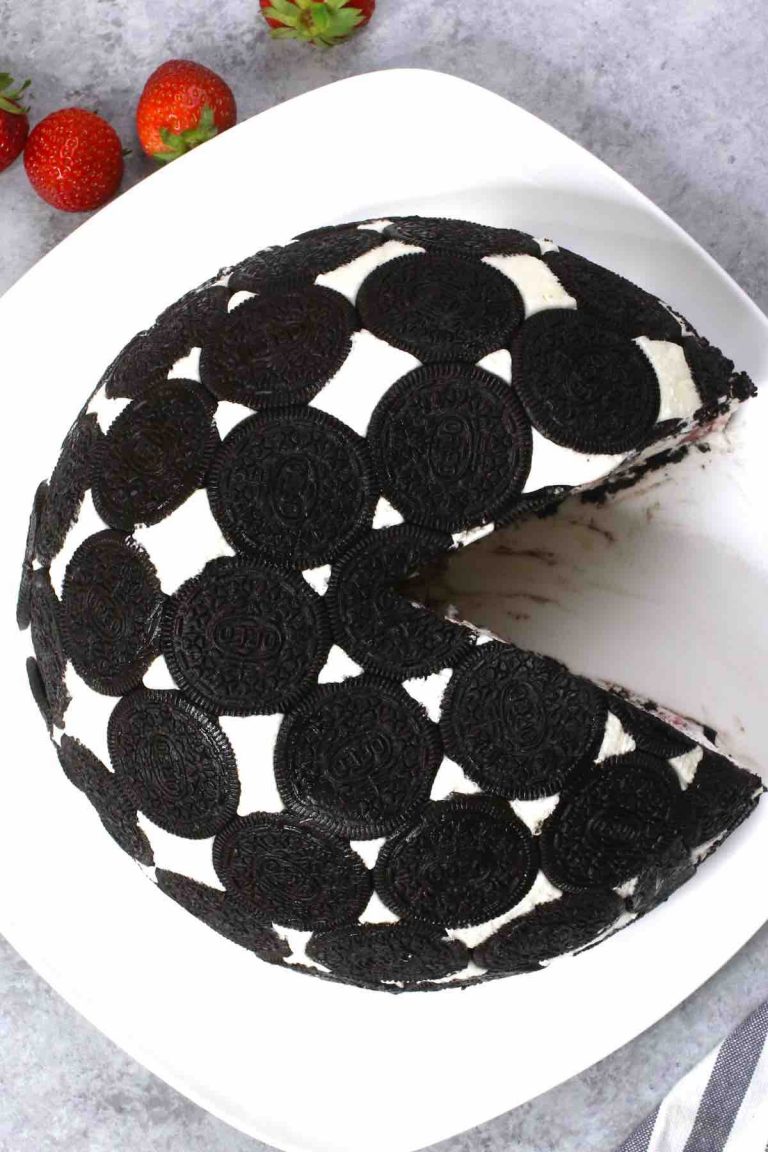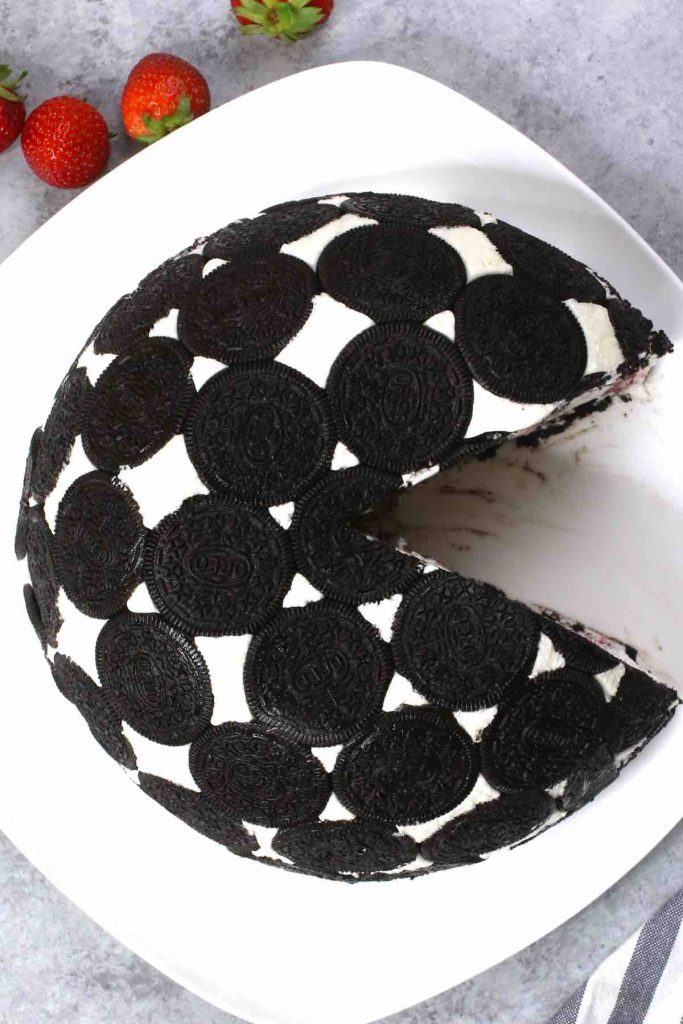 If you love Oreos, now's your chance to enjoy them in a larger form! This recipe combines cookie sandwiches with layers of creamy filling and fresh strawberries! The best part? No baking required!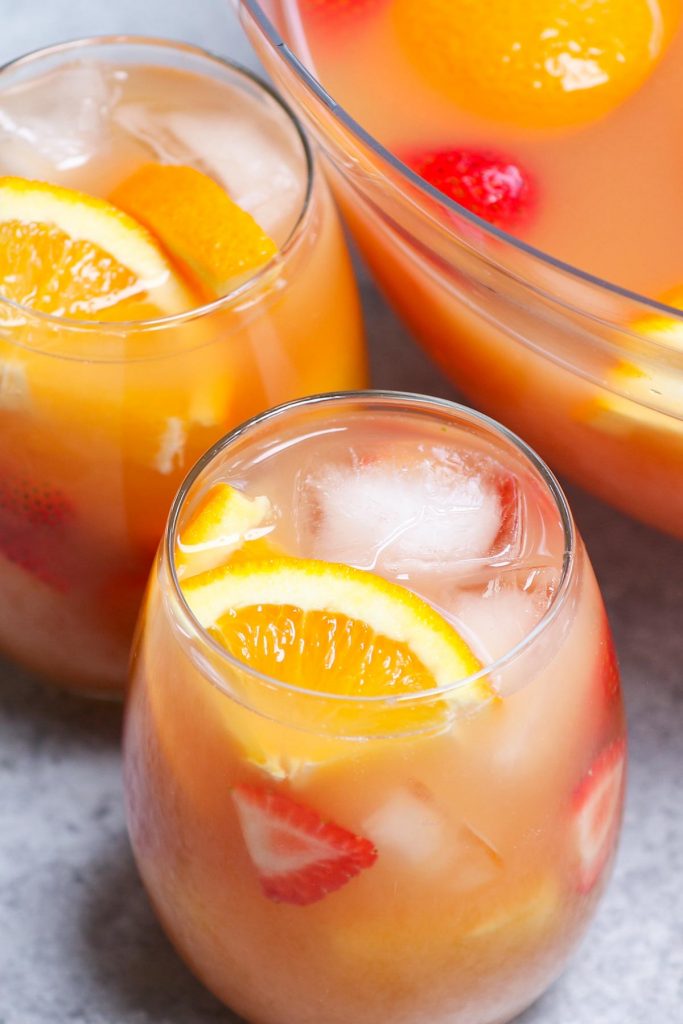 Here's a bright and colorful way to serve drinks at your next get-together. Combining fruit juice, real fruit, rum and vodka – jungle juice will definitely be a hit with all of your guests!
Birthday Party Food Ideas for Kids
Let's face it: homemade apple pie is too much work for a party! Instead, look to these scrumptious apple pie tacos that come together in 20 minutes. All you need is fresh apples, cinnamon sugar, caramel and whipped cream!
This Dorito-crusted mac and cheese is seriously a thing! It's irresistibly crispy on the outside with a creamy inside. So satisfying and always a party favorite!
When you can't decide between sandwiches and pizza, try making these pizza sliders! Simply fill the dinner rolls with pepperoni, marinara sauce, and mozzarella cheese, then bake in the oven until golden perfection!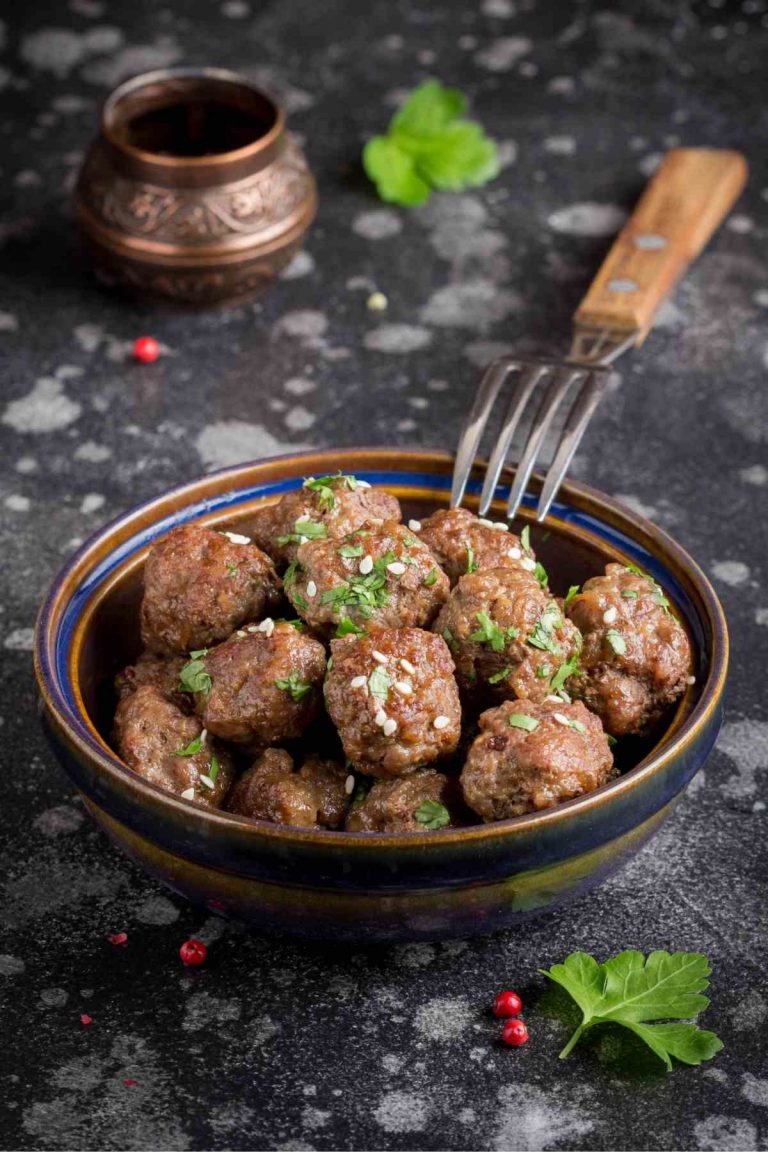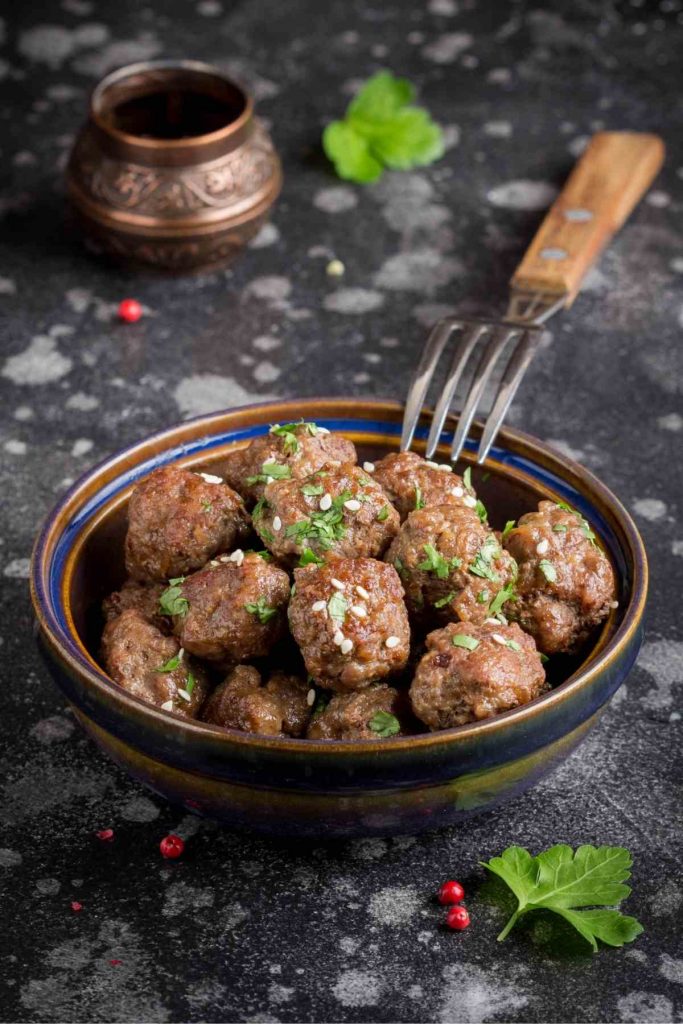 Partygoers always love juicy homemade meatballs and this recipe shows you how to make them using the oven, stovetop or slow cooker. They're easy to serve as a hors d'oeuvre with toothpicks!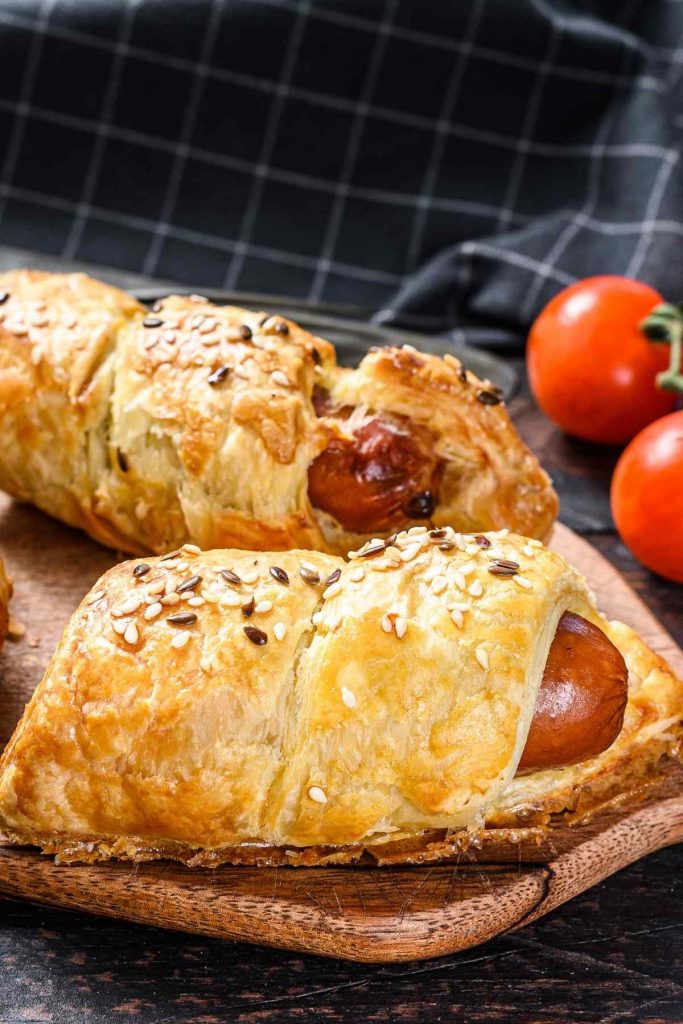 These pigs in blankets are a fun appetizer for a party. Simply wrap hot dogs in dough and bake for 10 minutes until golden. Even the kids will want to help on this one!
These sweet potato tots are a savory (and vegan) treat with a hint of sweetness. This comfort food is always a hit for a party, and it's oh-so easy to make too!
It's no secret that chocolate and banana is an amazing flavor combination! Try putting these treats out for your next party and watch them disappear. Plus, they're easy to make ahead!
Graduation Party Food Ideas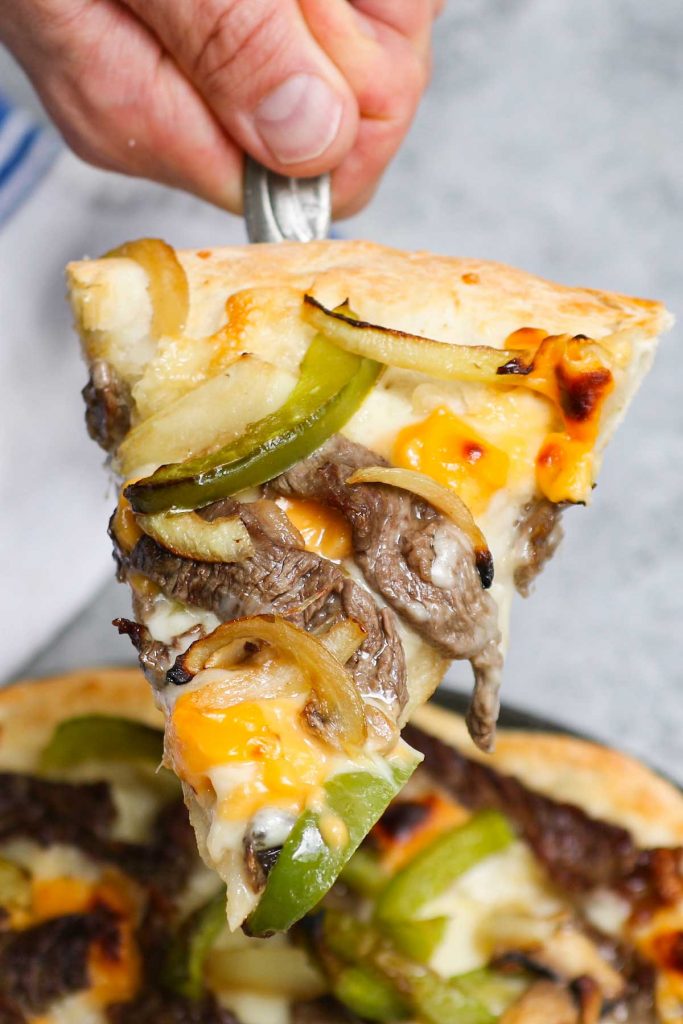 This recipe comes Philly cheesesteak and pizza flavors in every bite. The best of both worlds! People go crazy for it, so it's a mainstay on our party menu!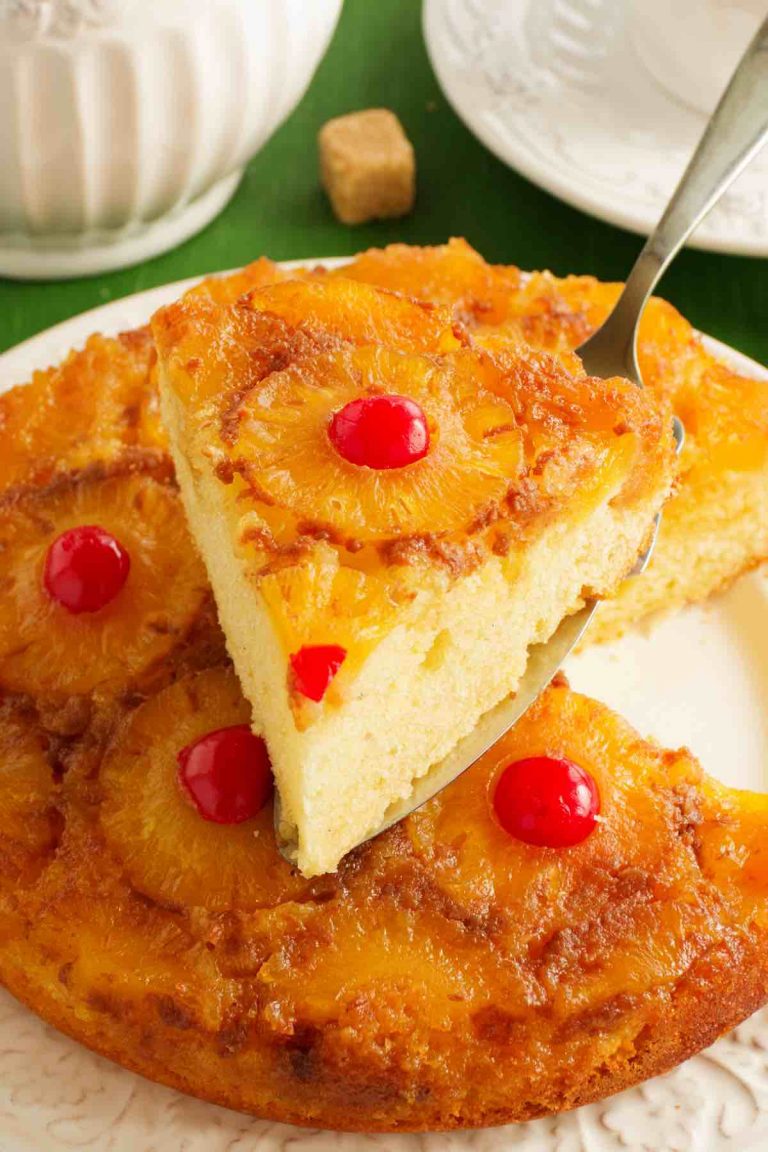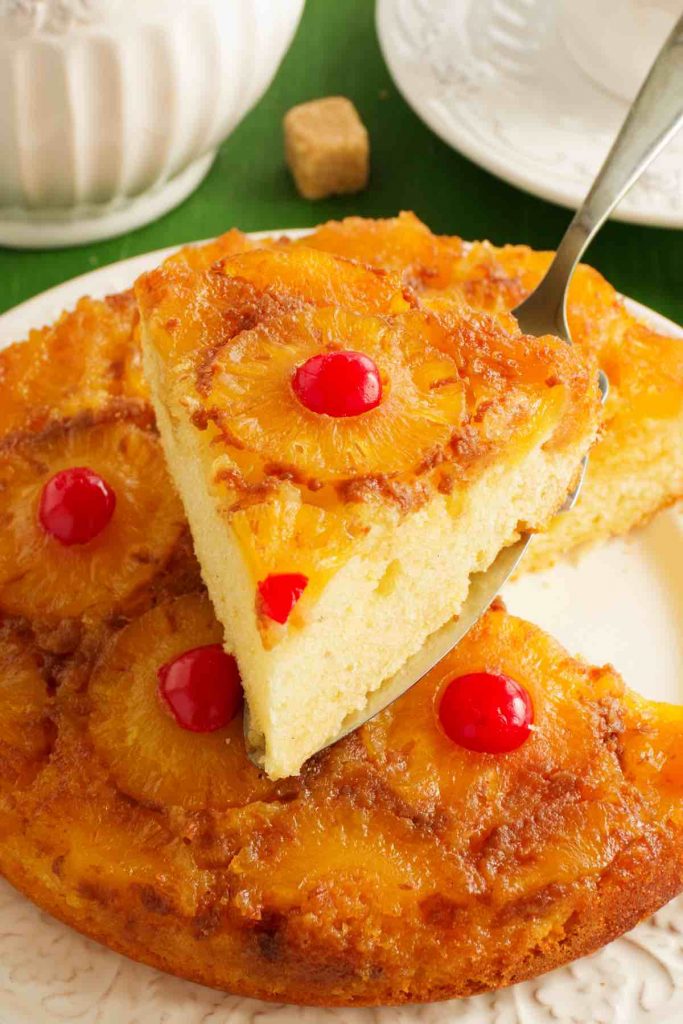 Calling all upside down cake lovers! This recipe is moist, sweet and will have your guests coming back for more! It's easy to make using a cake mix or from scratch. So time to get baking!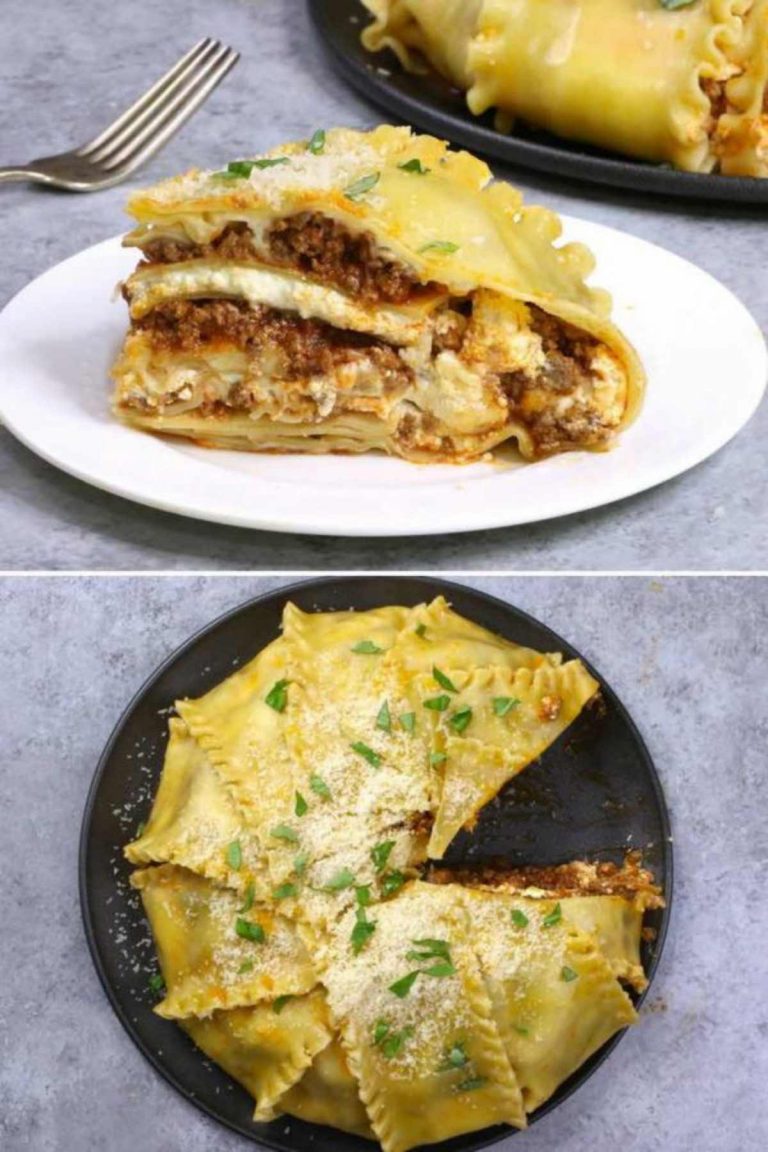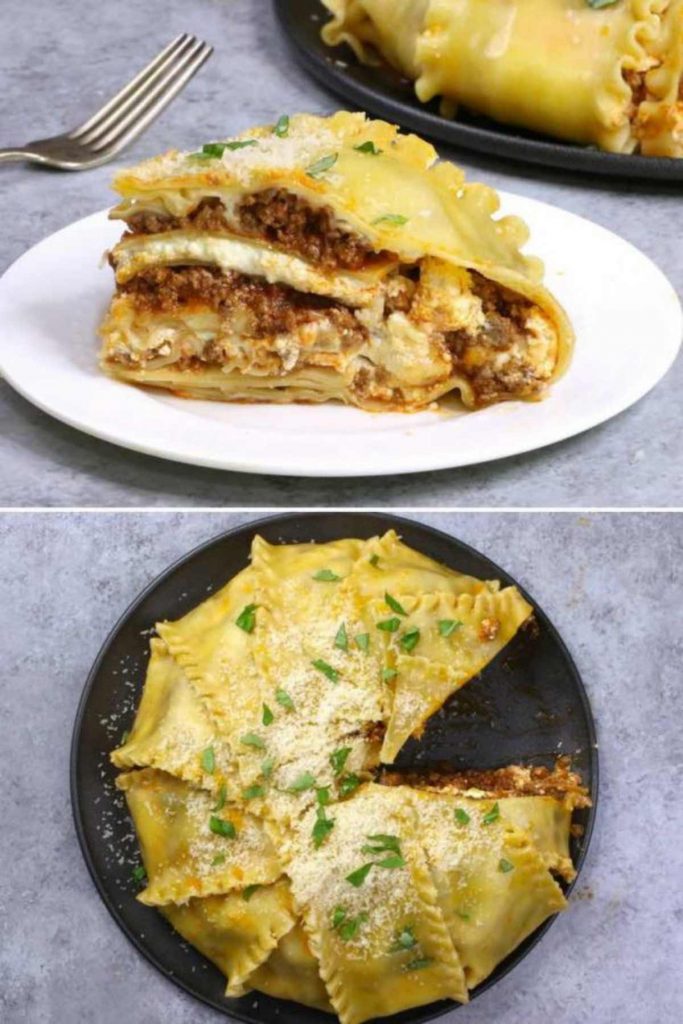 This recipe will takes your classic lasagna recipe and turns it right upside down – literally! The best part? It's ready in about half the time!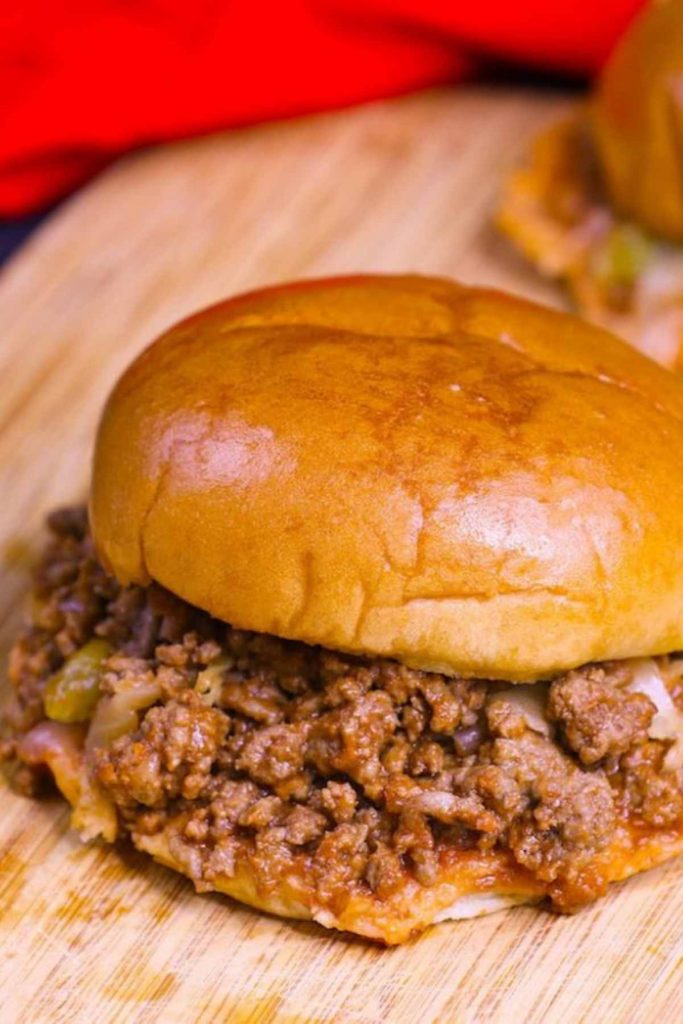 Sloppy Joes are a staple at any party with their saucy and meaty flavors! You can even make the meat mixture ahead of time for easy assembly at the party. So much fun and so delicious too!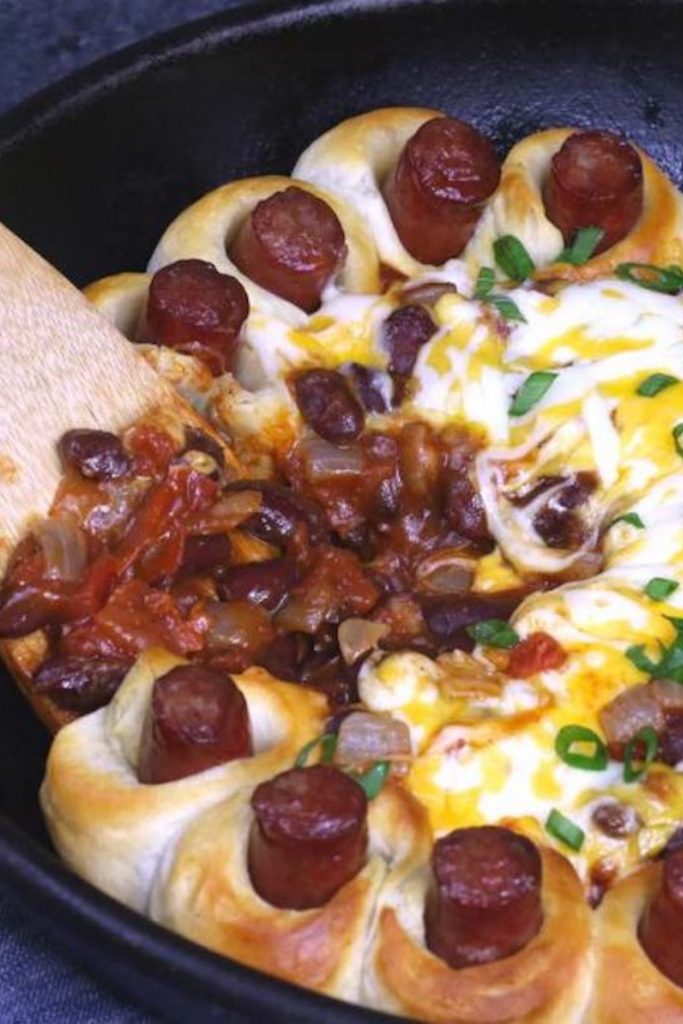 A stunningly original appetizer made with hot dogs, pastry and cheese baked until golden in the oven. Perfect for sharing with friends at your next party!
Kick your shrimp game up a notch with these foil packs loaded with sausage, corn, potatoes, jumbo shrimp and cajun seasoning! This versatile recipe works using the grill or oven.
Best Finger Food Party Ideas
These truffles combine cheesecake and oreo flavors into every bite! You can make festive designs for your party using melted chocolate and sprinkles. Always a crowdpleaser!
These hors d'oeuvres are perfect for just about any party! They use Ritz crackers, shrimp, cream cheese and other ingredients. Plus, they're ready in 15 minutes!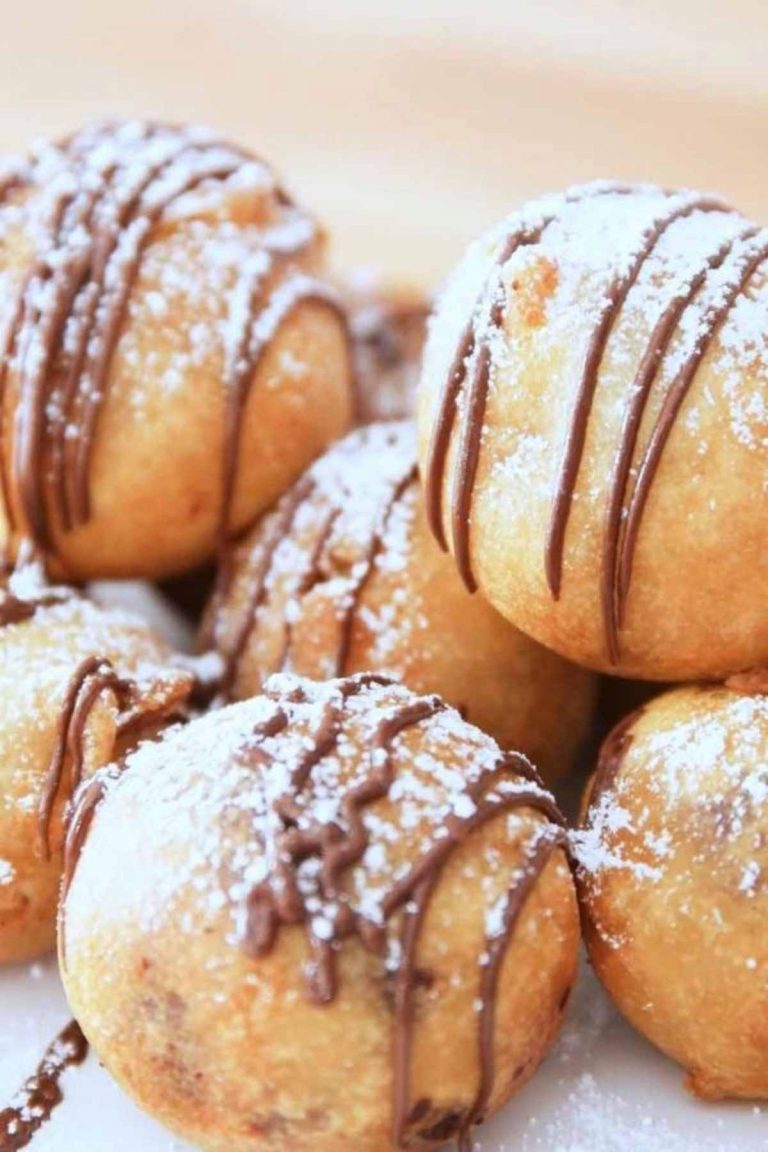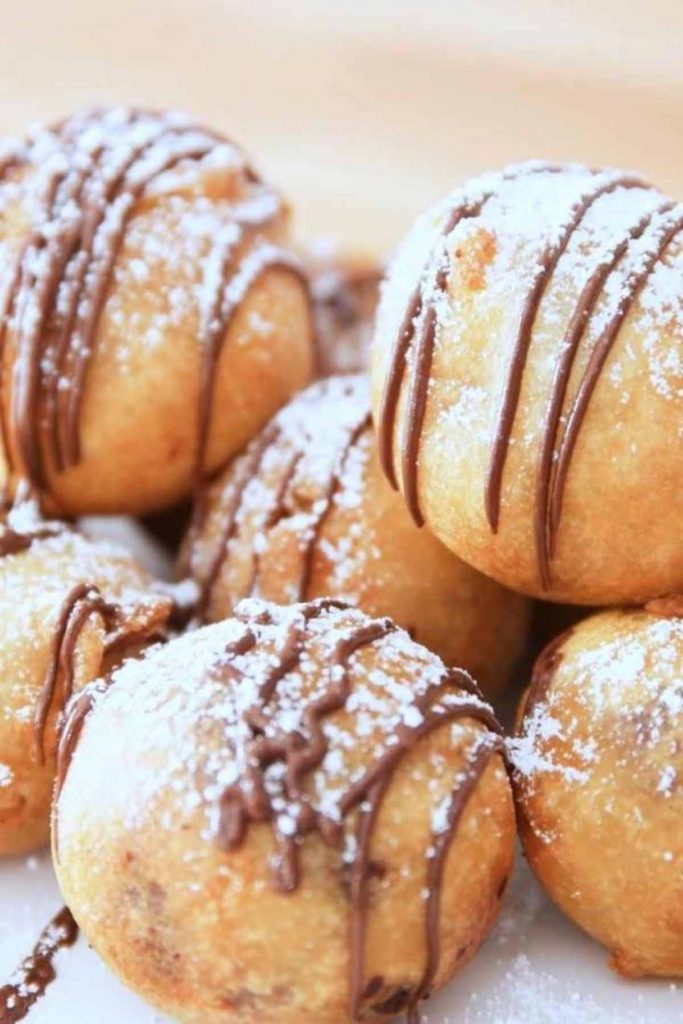 If you love cookie dough flavors, look no further than these fried cookie dough balls. They're crispy, soft and melt-in-your mouth with the delicious taste of chocolate chip cookie dough.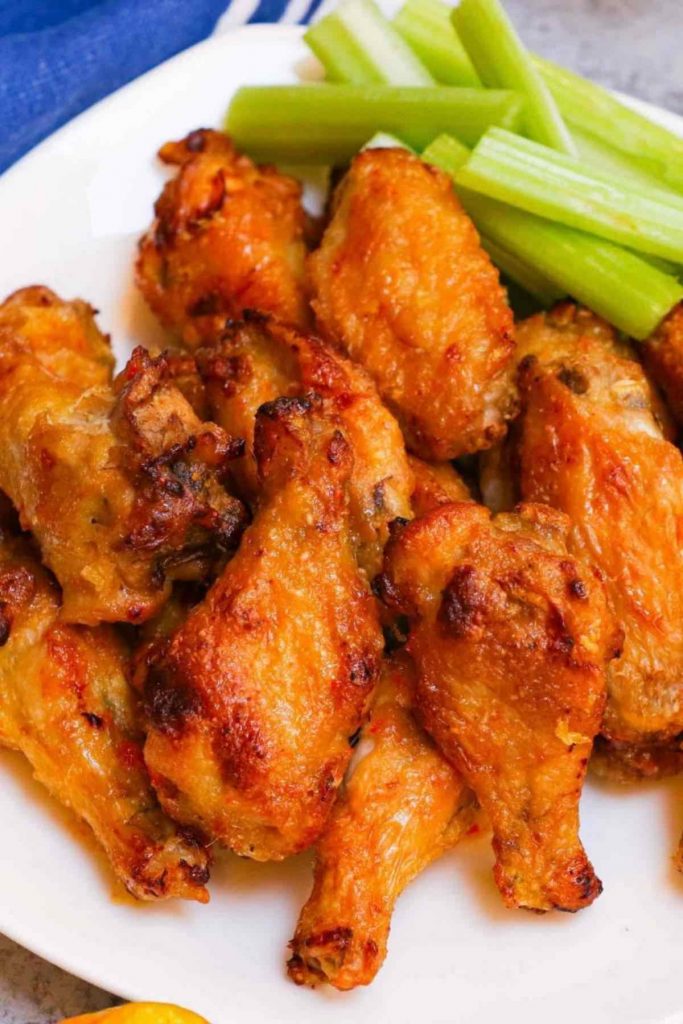 These crispy wings are an all-time favorite for Game Day get-togethers and beyond. They combine the sweetness of mango with a kick from habanero chilis. Plus, they're baked instead of fried!
Halloween Party Food Ideas
Here are four pizza ideas to add a spooky touch to your next Halloween party. They're popular with adults and kids alike, and will add some creativity and excitement to the festivities
This recipe shows you how to make homemade pizza fingers that look like witch's fingers! It only takes 20 minutes and your guests will have the creepy crawlies. So fun!
If you're looking for a quick and easy appetizer, look to these spooky Halloween poppers. They look just like mummies!
Everyone loves cupcakes at a party, but what about graveyard cupcakes with gummy worms coming out the top? This recipe is a stylish addition to any Halloween get-together!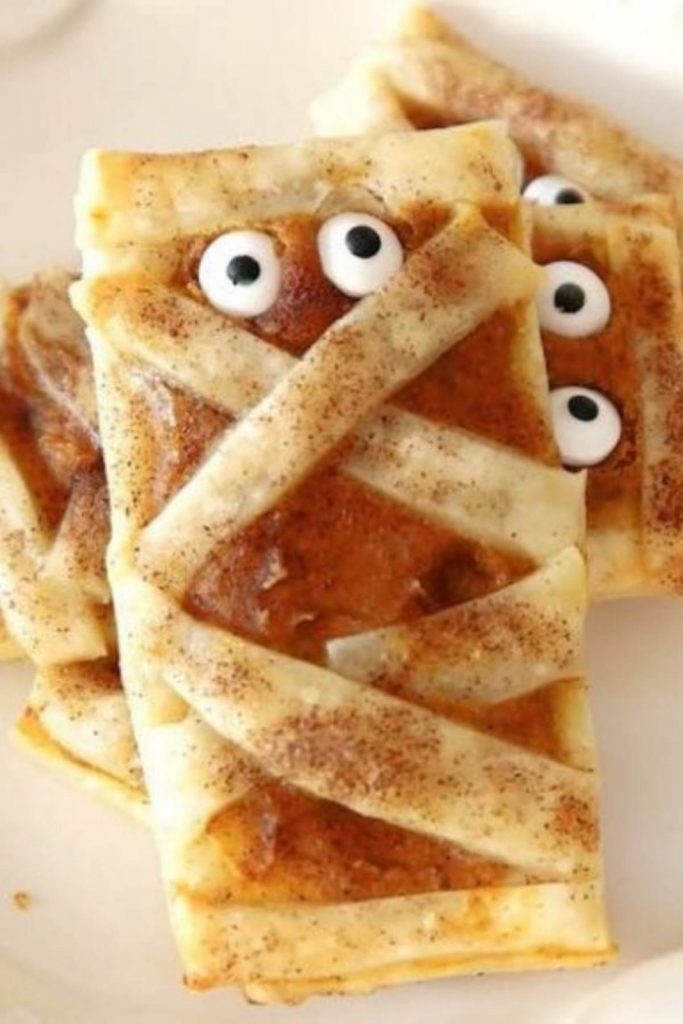 These delicious mummy cookies are cute and spooky, depending on how you look at them! They're sure to be a hit at any Halloween party with their candy eyeballs staring at you!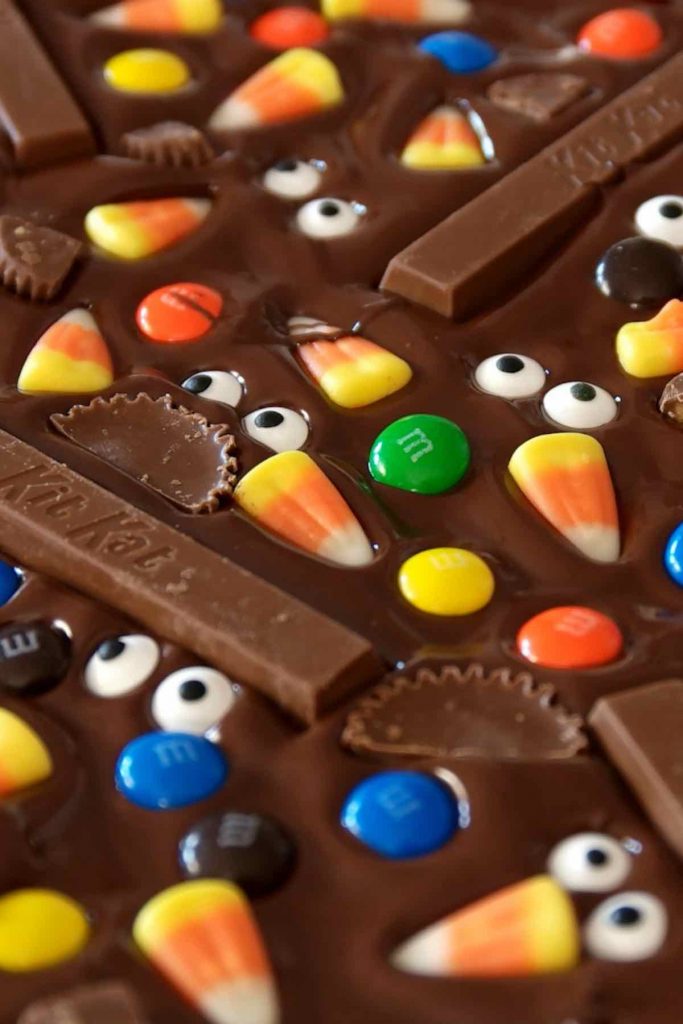 Get into the spirit of Halloween with this spooky chocolate bark! All you need is melted chocolate and your favorite candy for decorations.
Tea Party Food Ideas
This is the modern-day tea cake, combining luscious cheesecake and cookie sandwiches in a bite size format. What's not to like? Each bite is creamy and smooth with with the taste of Oreos!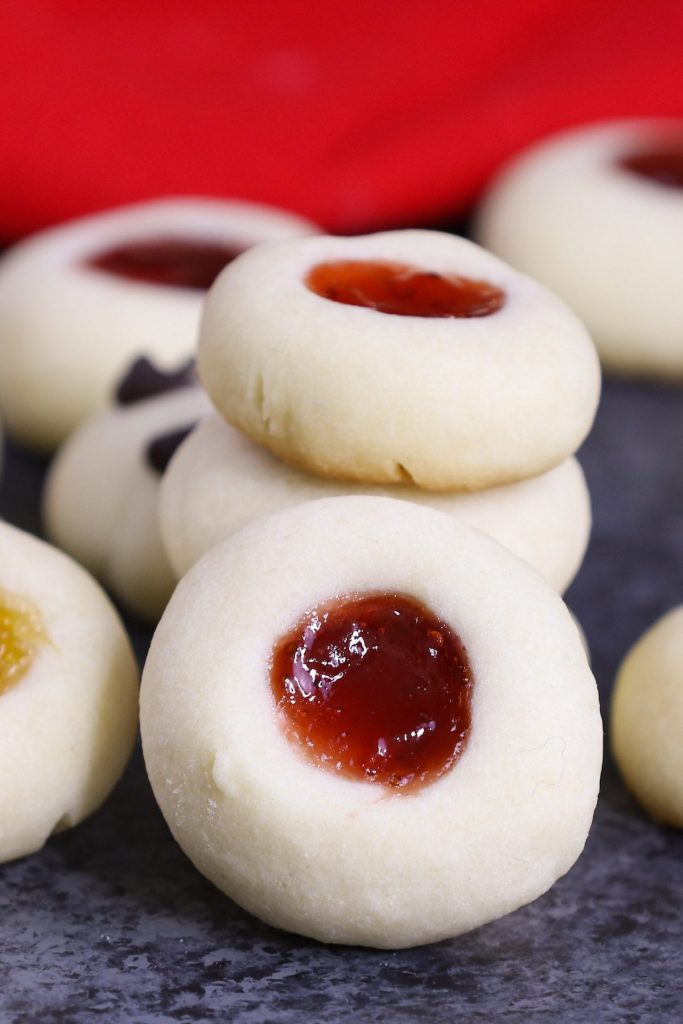 When you want to serve up something more traditional, look no further than these thumbprint cookies. They're soft and buttery shortbread cookies with your favorite fillings in the center.
These mini sponge cakes make any tea party look classy. They're bite-sized treats with a dot of jam between the layers. Plus, they bake up in just 12 minutes!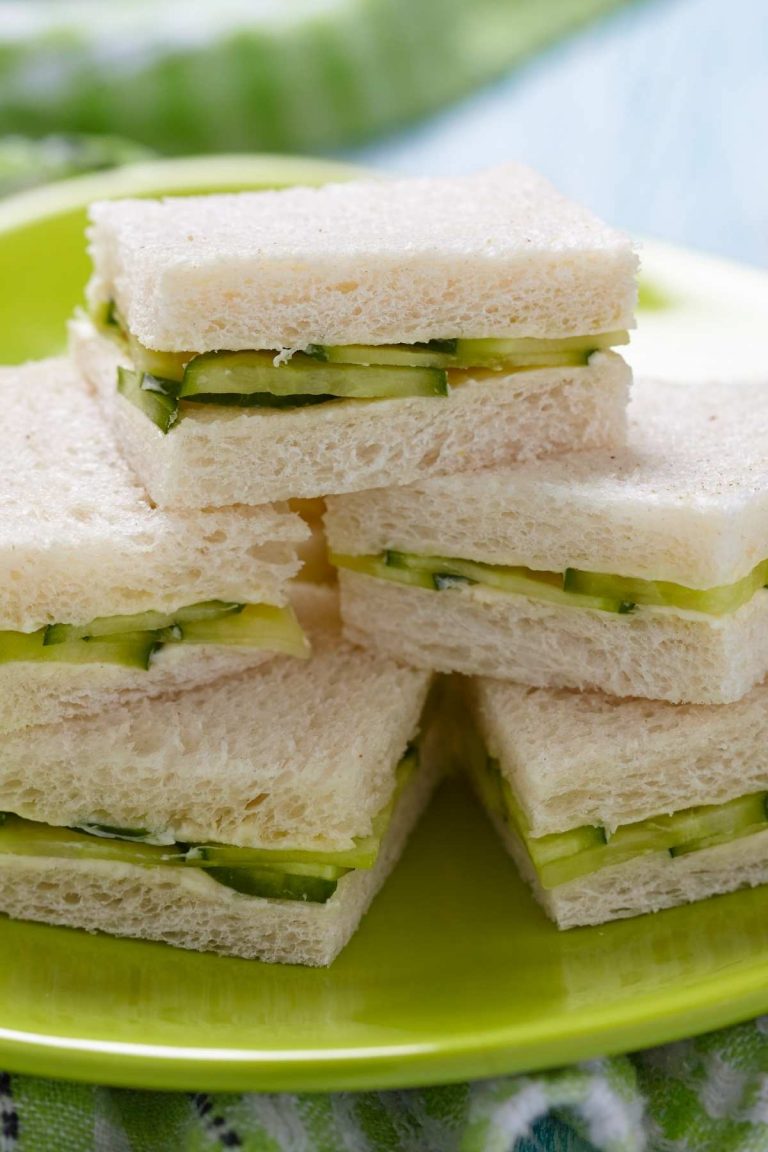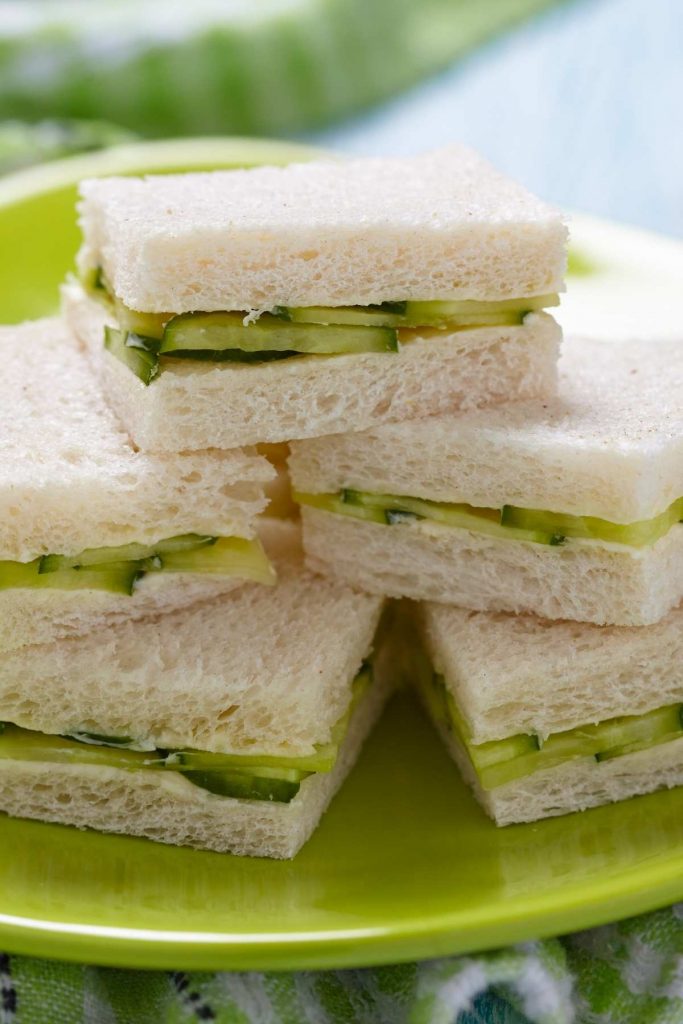 Mini cucumber sandwiches are a timeless finger food for parties, picnics and more. All you need is some sandwich bread, cucumbers and cream cheese mixture for this satisfying treat.
These blueberry scones are soft, flaky and full of juicy blueberries. Don't forget the creamy vanilla glaze on top for an attractive presentation worthy of royalty!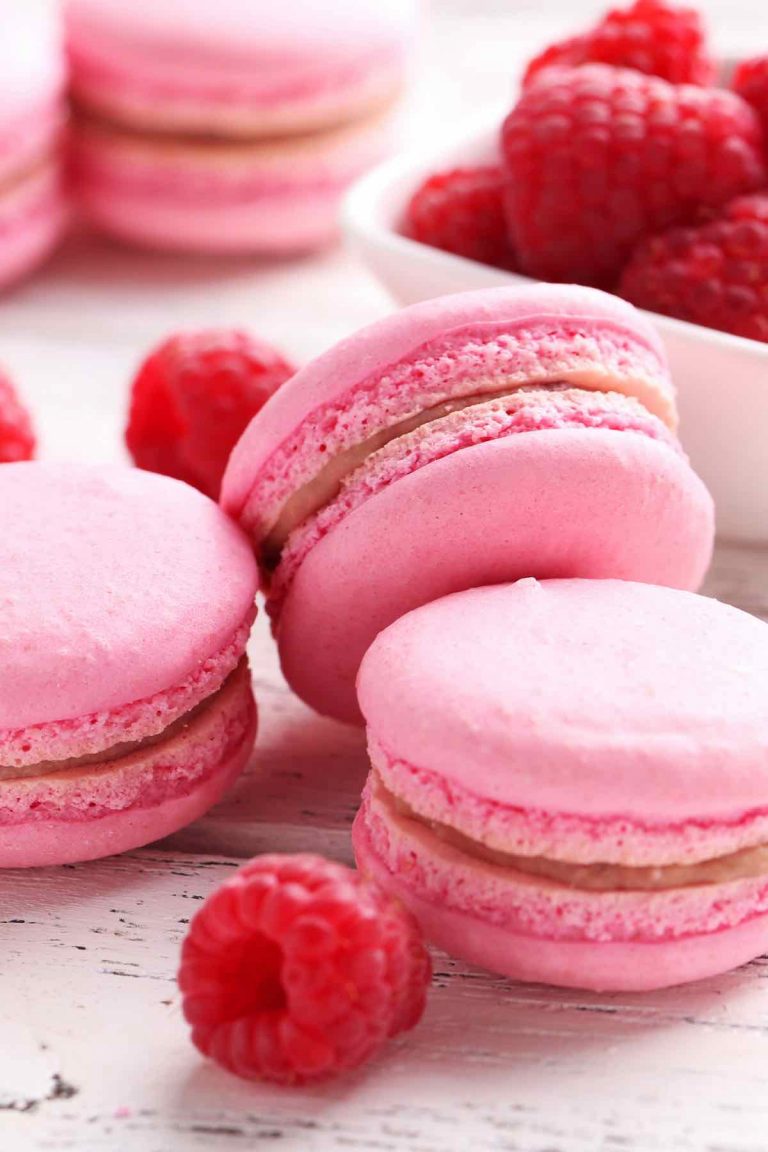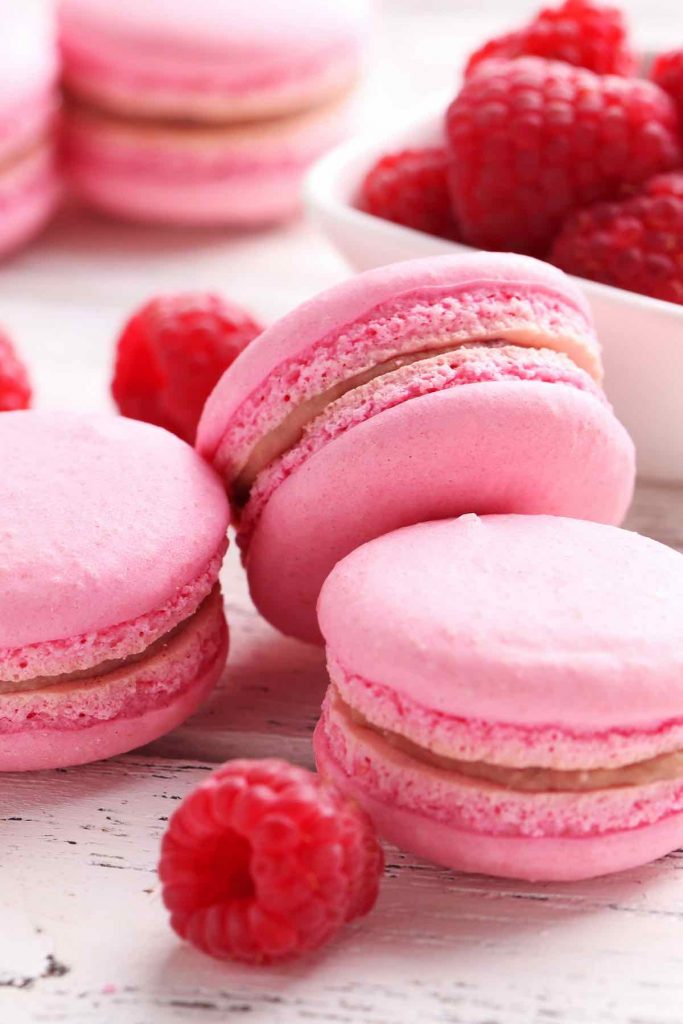 Ever walk into a bakery and see beautiful macarons? Now you can make your own at home to serve with tea! This recipe is perfect for beginners and is entirely foolproof!
What are Some Super Bowl Party Food Ideas?
Whether it's your first Super Bowl party or not, coming up with food ideas can sometimes be tricky. You want to choose food that's popular, easy to serve and quick to prepare! Some great suggestions are chicken wings, meatballs, pizza sliders, spinach dip, or a hearty chili cheese casserole.
What are Some Graduation Party Food Ideas?
The fun thing about graduation parties is that you can truly make them your own. For a tea party theme, look to mini sponge cakes, scones, or cookies. For a larger crowd, cook up some lasagna, sloppy joes, and Philly steak pizza. That way your guests get a variety of dishes to choose from and won't leave hungry!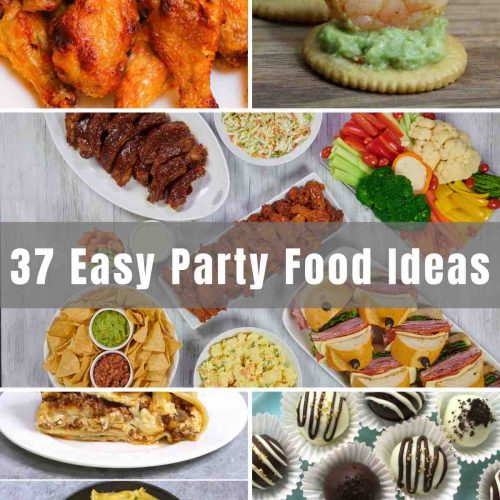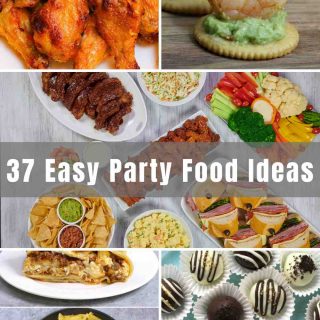 Best Party Food Ideas (Habanero Chicken Wings Recipe and More)
Habanero Wings are sweet. spicy, and coated with crispy skins. They are one of my favorite party foods and very easy to make.
Print
Pin
Rate
Ingredients
2

lbs

chicken wings

1 ½

tablespoons

baking powder

1/2

teaspoon

garlic powder

salt & pepper

to taste

1 ½

cups

mango chunks

3

habanero peppers

stems removed and seeded

4

cloves

garlic

3

tablespoons

white vinegar

1

lime

juiced

1/4

cup

honey
Instructions
Preheat oven to 425ºF. Line a large baking sheet with parchment. Set aside.

Mix together the baking powder, garlic powder, salt and pepper in a large bowl.

Add chicken wings to the bowl and toss to coat with. Then place the seasoned wings on the prepared baking sheet.

Bake for about 30 minutes until slightly crispy, flipping the wings halfway through using kitchen tongs.

While the wings are baking, make the mango habanero sauce. Add the mango chunks, habaneros, garlic, vinegar and lime juice to a blender. Blend until smooth.

Add the mango habanero sauce and honey to a small saucepan. Place onto medium heat and bring to a simmer, stirring to help the honey dissolve. Let it bubble for 3-4 minutes and then remove from the heat.

Remove the wings from the oven. Brush each wing with the mango habanero sauce to coat completely.

Return to the oven to bake for 10 more minutes more or slightly caramelized. Remove from the oven. Serve and enjoy!
Tried this recipe?
Follow or tag us on Pinterest @izzycooking