For busy households, using a pressure cooker can make weeknight dinners much easier – and for some, it can be a lifesaver! If you're a beginner and not sure where to start with your Instant Pot, don't worry – we'll walk you through 30+ of the Best Pressure Cooker Recipes below and give you some tips along the way. You'll find recipes that include your favorite meals, frozen meats, vegetables, and rice too!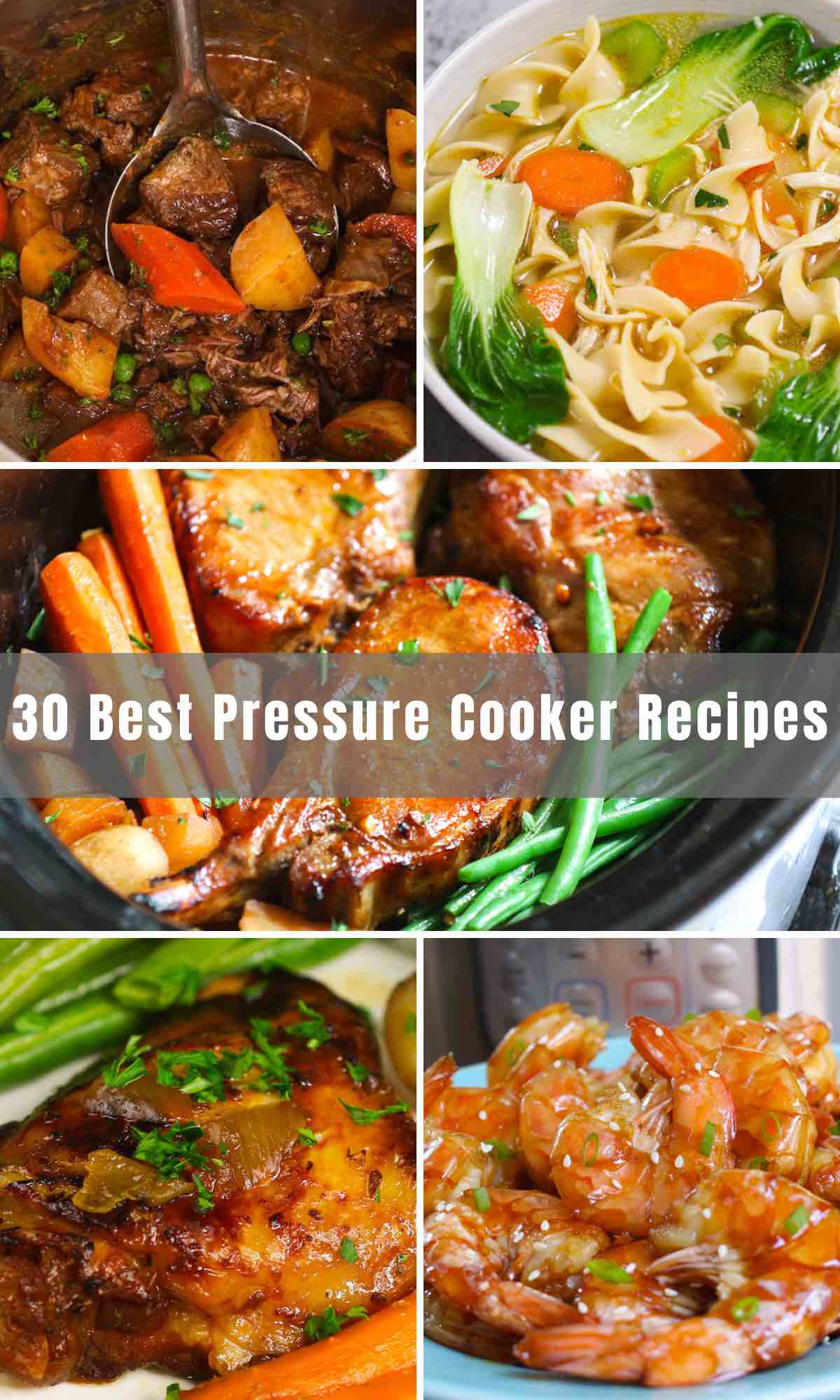 You'll have lots of time off cooking by using an instant pot. You'll get dinner on the table in half of the time with this versatile gadget. Whether you are looking for healthy or comforting meals, you'll get inspired.
What is the Best Meal to Cook in a Pressure Cooker?
The best part about a pressure cooker is that you can cook most meals in less than half of the time! Some great ideas include brown rice, a whole chicken, along with some vegetables like potatoes and artichokes. If you're looking for something great for feeding a crowd, then go for butter chicken, Mississippi pot roast, or warm up with a bowl of chili or chicken noodle soup. Keep reading on to find suggestions for every craving.
Can You Overcook Food in an Instant Pot?
It's easy to get carried away with cooking food in a pressure cooker! It's quicker and easier – but try to calm your excitement before it's too late! You can overcook your food if you left it in the pressure cooker for too long. So cook according to the recipe to avoid overcooking!
Is it Safe to Use Oil in a Pressure Cooker?
Yes, it's ok to use oil in an Instant pot to sautee the food before cooking under pressure, but avoid deep-frying in the pressure cooker.
What Should You NOT Cook in an Instant Pot?
Some things that are hard to cook in an instant pot include deli meats, bread, cookies, thickeners, breaded meats, and burgers.
Can You Cook Frozen Meat in an Instant Pot?
Yes! Yes, you can! Just keep in mind that you'll need to add a bit more water (or broth) to cook the frozen meat, and cook it a bit longer.
Pressure Cooker Chicken Recipes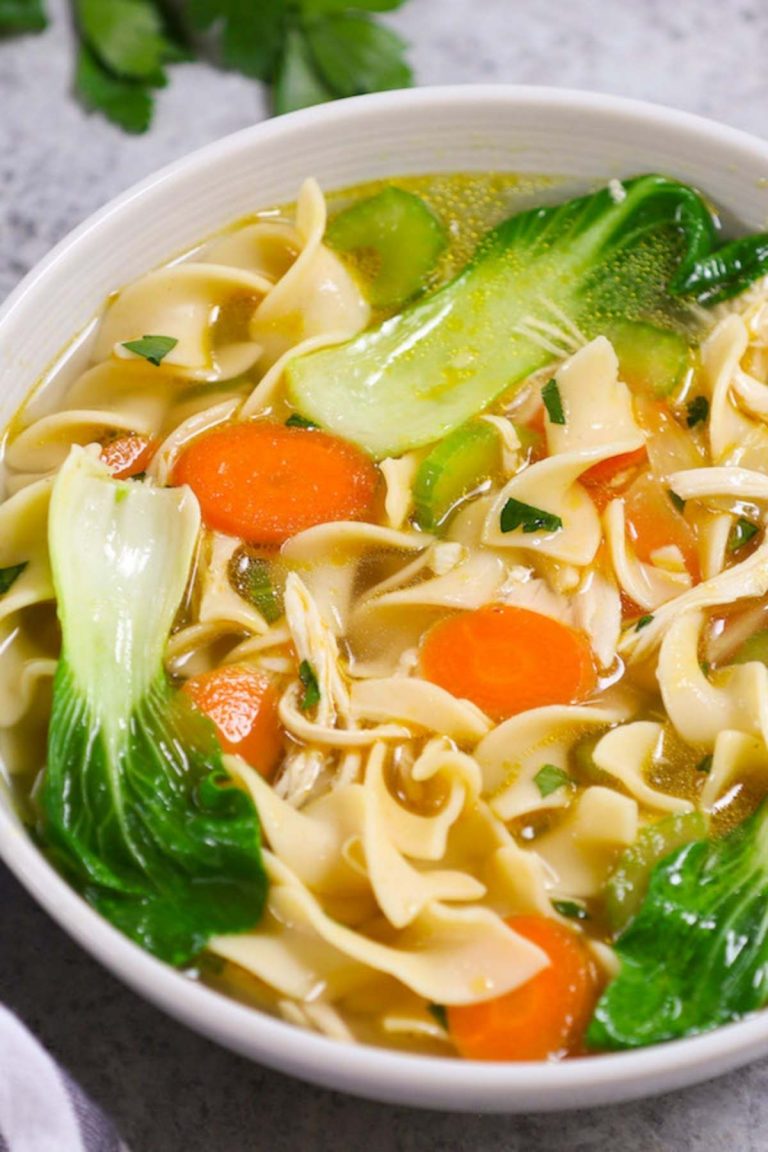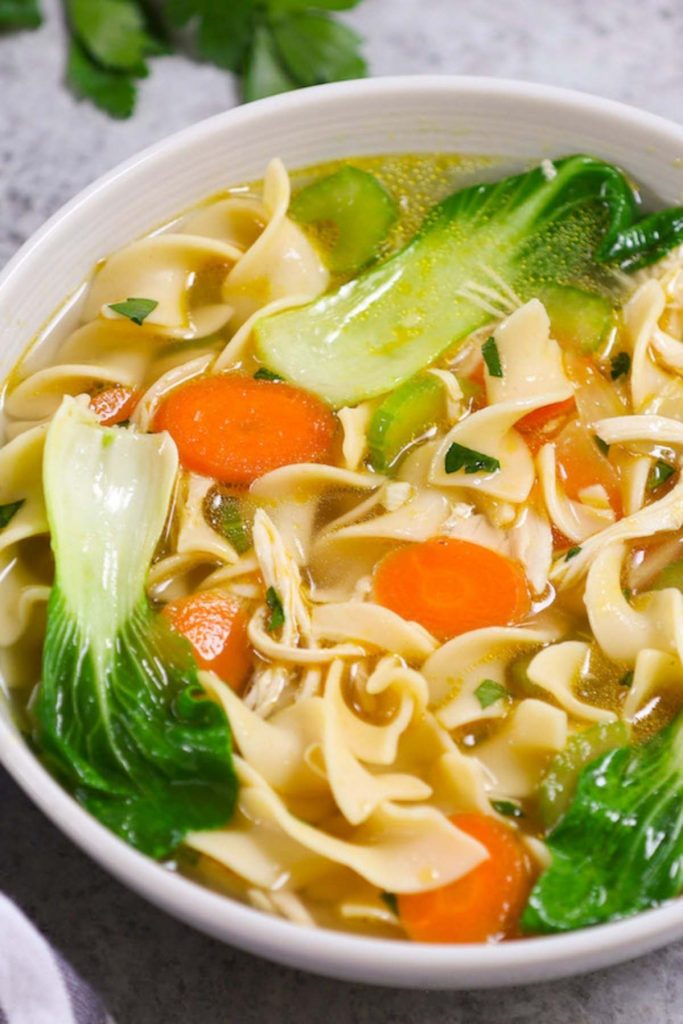 Homemade soup in 30 minutes? Who wouldn't love that?! This pressure cooker chicken recipe is comforting, delicious, and full of flavors!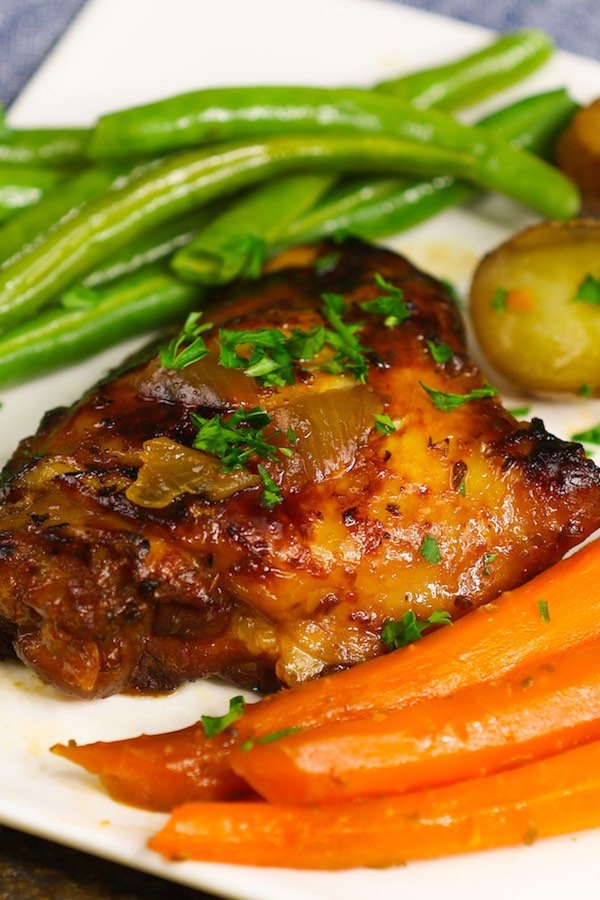 Are you ready for your mouth to water? Then here's a recipe for you!
Cooked in an Instant pot, these chicken thighs are perfect for those busy weeknights – plus, the meat is tender, juicy, and falls right off the bone!
This recipe is great for beginners, and it only takes 25 minutes from start to finish.
You can use either fresh or frozen chicken. Shred the chicken after cooking and it's perfect for salads and sandwiches!
Gone are the days of tough and rubbery chicken – enter the moist and juicy chicken! This recipe uses pineapple juice and seasoning for an incredible dinner!
Here, you will get a step-by-step guide on how to cook a whole chicken in a pressure cooker properly!
Crispy on the outside and juicy on the inside – is there anything better than that?
This recipe calls for few ingredients and little of your time! With just 5 minutes of prep, you will have a chicken dinner that's tender, juicy, and full of flavor.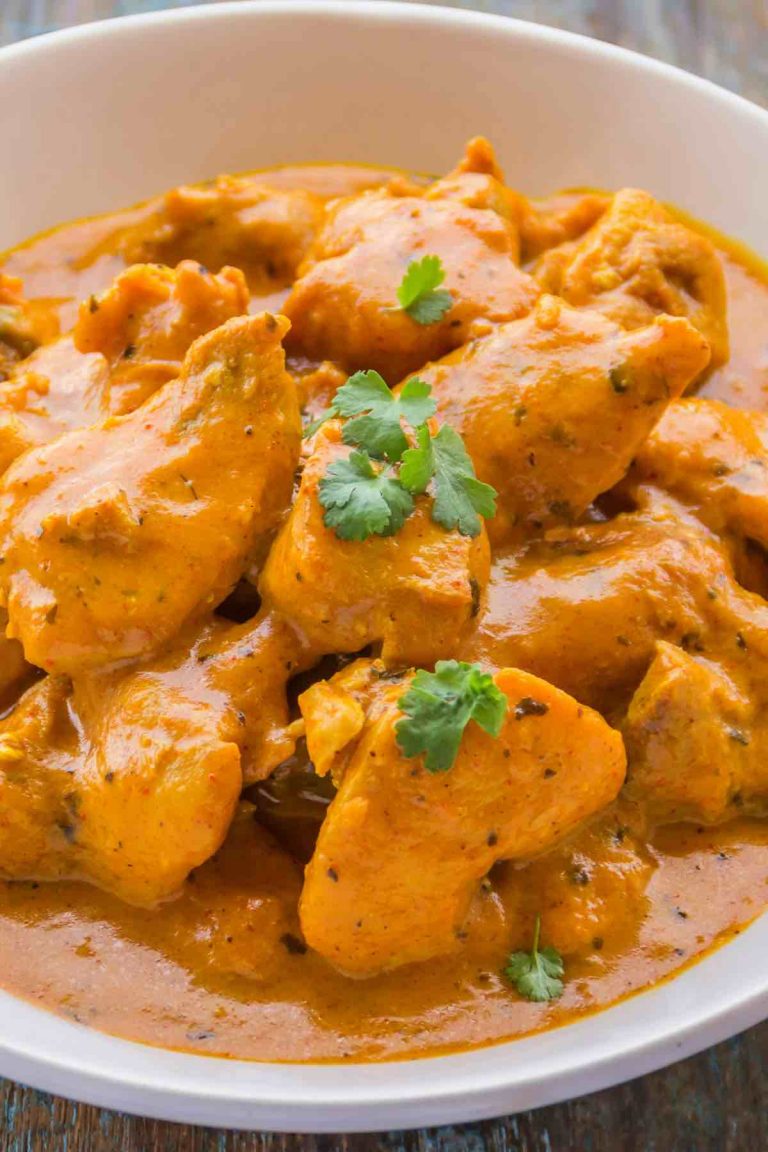 If you're a fan of ethnic food, then stop here! It's a restaurant-quality chicken meal made at your home in under 30 minutes.
Plus, if you're watching your carb intake, then you'll appreciate that this is keto-friendly!
Healthy Pressure Cooker Recipes
Yum!! That's all you'll be able to say after tasting these pressure cooker baked potatoes!
With 1 minute of prep and 15 minutes of cook time, you may never go back to the oven again.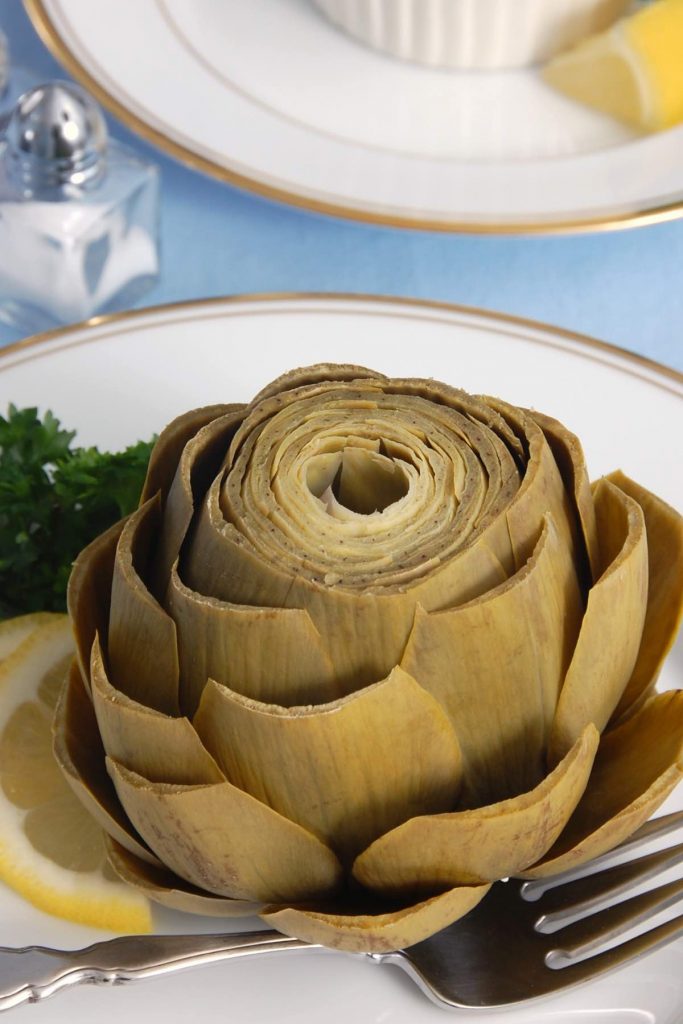 Artichokes can be one of those tricky vegetables to cook – especially since they take quite a bit of time, but cooking them in a pressure cooker is incredibly easy.
Plus you'll learn some tips on how to select the best artichokes in this post.
Silky smooth and ready to be buttered! These sweet potatoes are cooked to perfection in an instant pot.
The hardest part about this recipe is to wait for the pressure to release!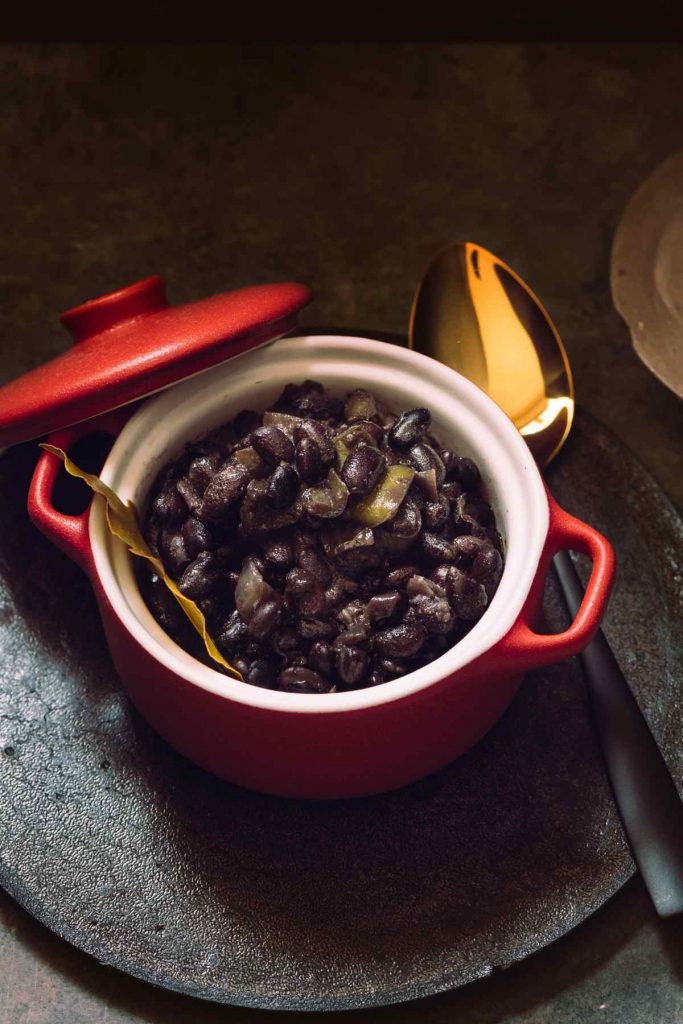 No smoking is required here! This Instant pot black beans recipe is easy and quick! Feel free to add in some seasonings to make it Cuban style. 
Vegetarian Pressure Cooker Recipes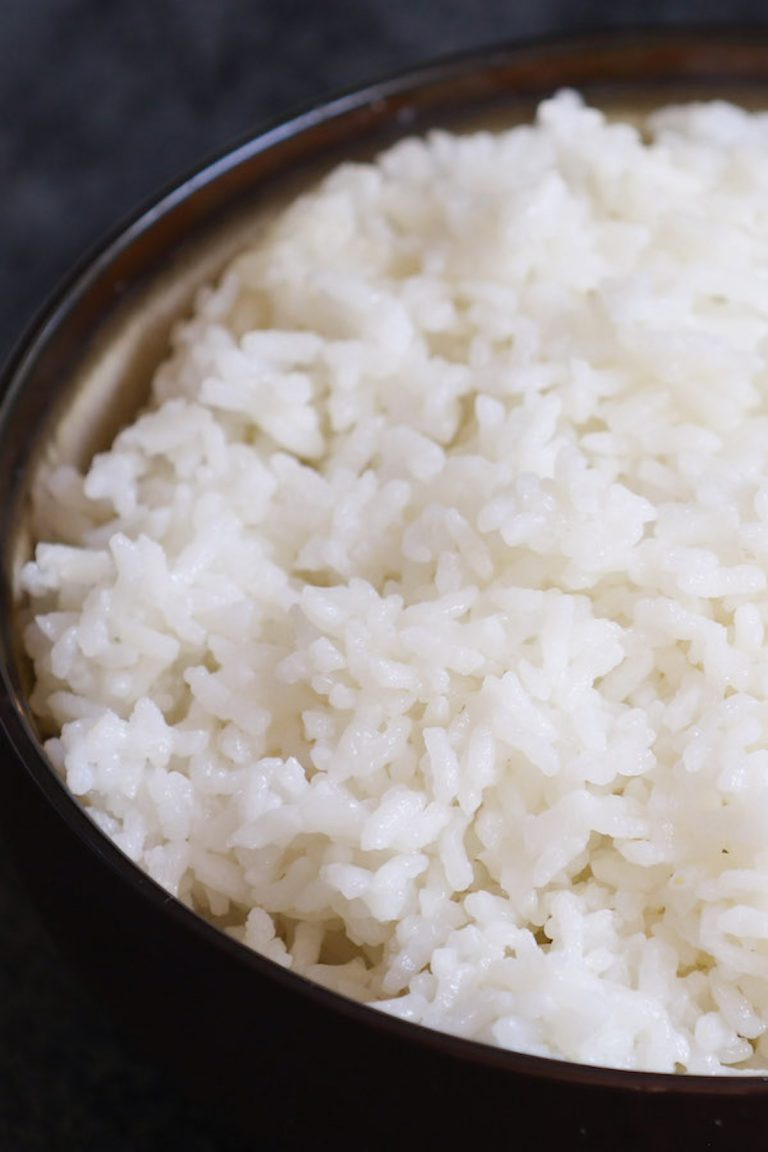 Did you know that you can cook rice in a pressure cooker? Well, now you know! Here you will learn how to make white rice, brown rice, or even fluffy rice.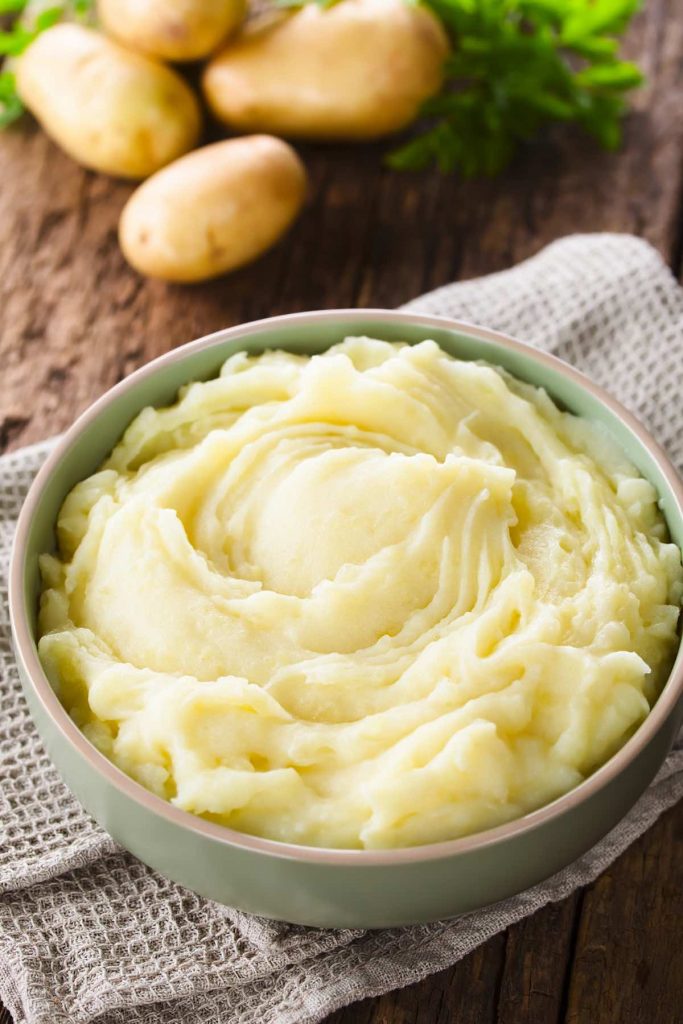 Mashed potatoes in a pressure cooker? Yes, it's a thing!
This method doesn't require cooking the potatoes in water. Instead, you will steam the potatoes in the pressure cooker, making them light and fluffy every time.  
No soak, fast, easy, and fresh?! That's exactly what you'll get with this pressure cooker beans recipe. Whether it's black beans, chickpeas, navy beans, or white beans – you'll be able to make them tender every time.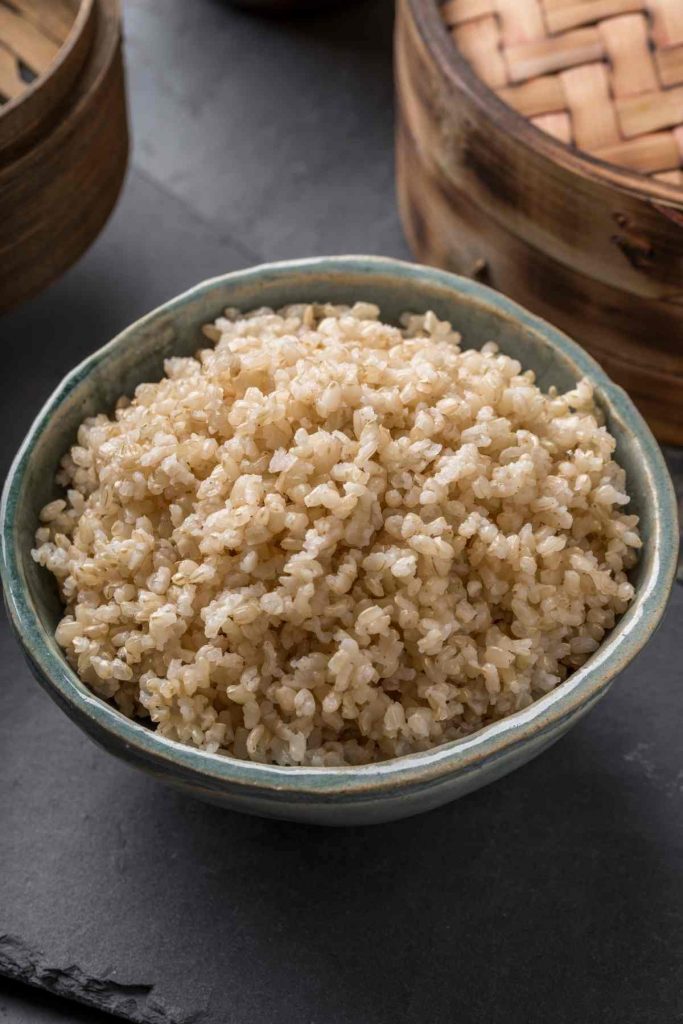 Simply add 2.5 cups water and 2 cups of brown rice; that's just how easy this pressure cooker brown rice is.
Don't worry if you're a beginner here – this recipe requires minimal effort and time.
Beef Popular Pressure Cooker Meals
This will quickly become one of your new favorite recipes!
Instant pot beef stew is both tender and mouth-watering. Much faster to make than your usual beef stew, it's ideal for those busy nights.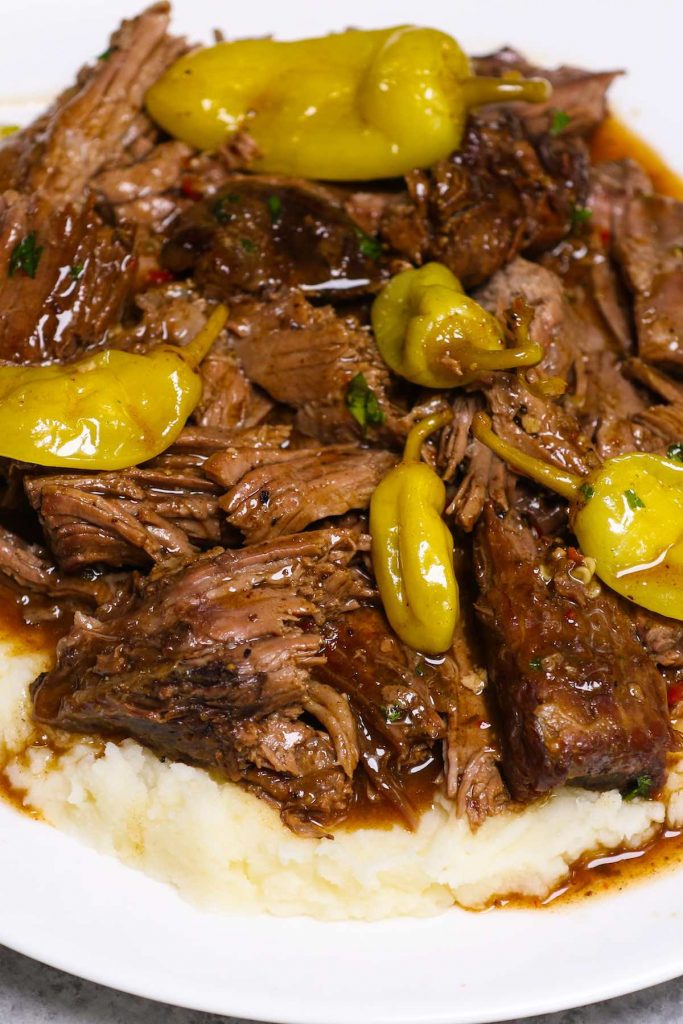 A comforting dish that comes together easily! Instant pot Mississippi pot roast is a meal that everyone in your family will love, even those picky eaters.
The best part? The sauce can be used as a gravy!
This is the perfect Sunday family dinner! Loaded with potatoes, vegetables, roast, and seasonings, it's ready in just under 2 hours!
Don't worry though, the prep and the wait are well worth it!
Great for those cold and rainy nights, this Instant pot chili is a blend of beef, beans, spices, and tomatoes with a ton of flavor.
It's the easiest way to make chili and the best way to impress your guests.
Any problems you've had with cooking corned beef before will all be solved here.
This pressure cooker corned beef and cabbage dish only takes 5 minutes of prep!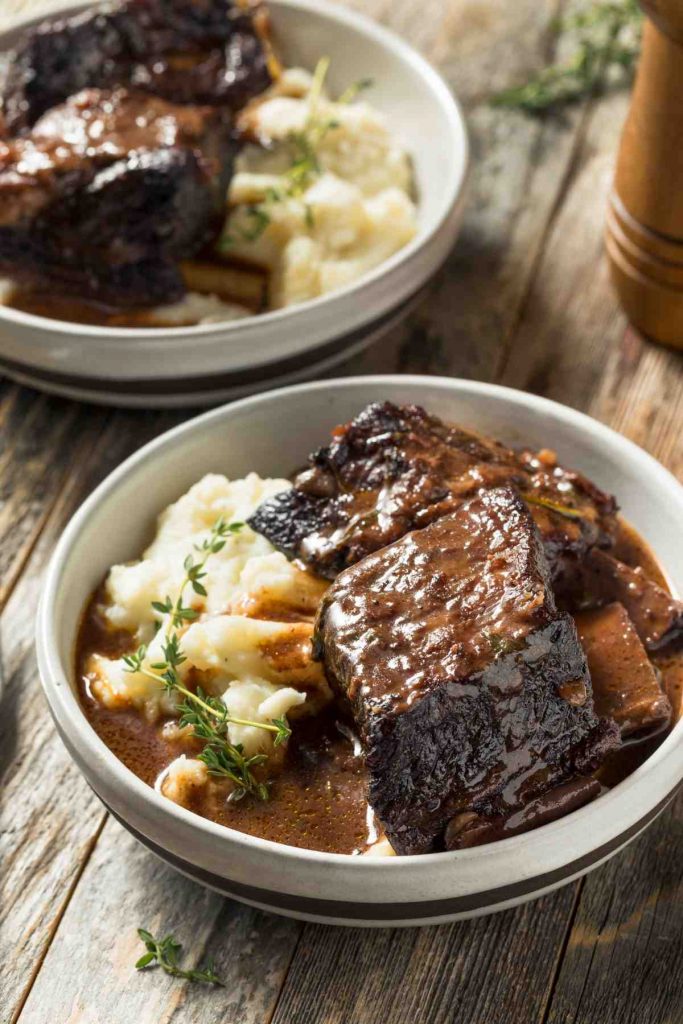 Beefy goodness, tender, and finger-licking good; that's exactly what these pressure cooker short ribs are!
You'll be able to skip the long-simmering time and trade it in for mere minutes of pressure cooking. How great is that?
A traditional brisket recipe takes time to prep and a long time to cook; you can cut that time in half with this recipe.
Simply sear the meat, add the seasoning and vegetables to make a whole meal. In addition, you can enjoy some delicious gravy with flavoring from the brisket. 
Other Popular Pressure Cooker Recipes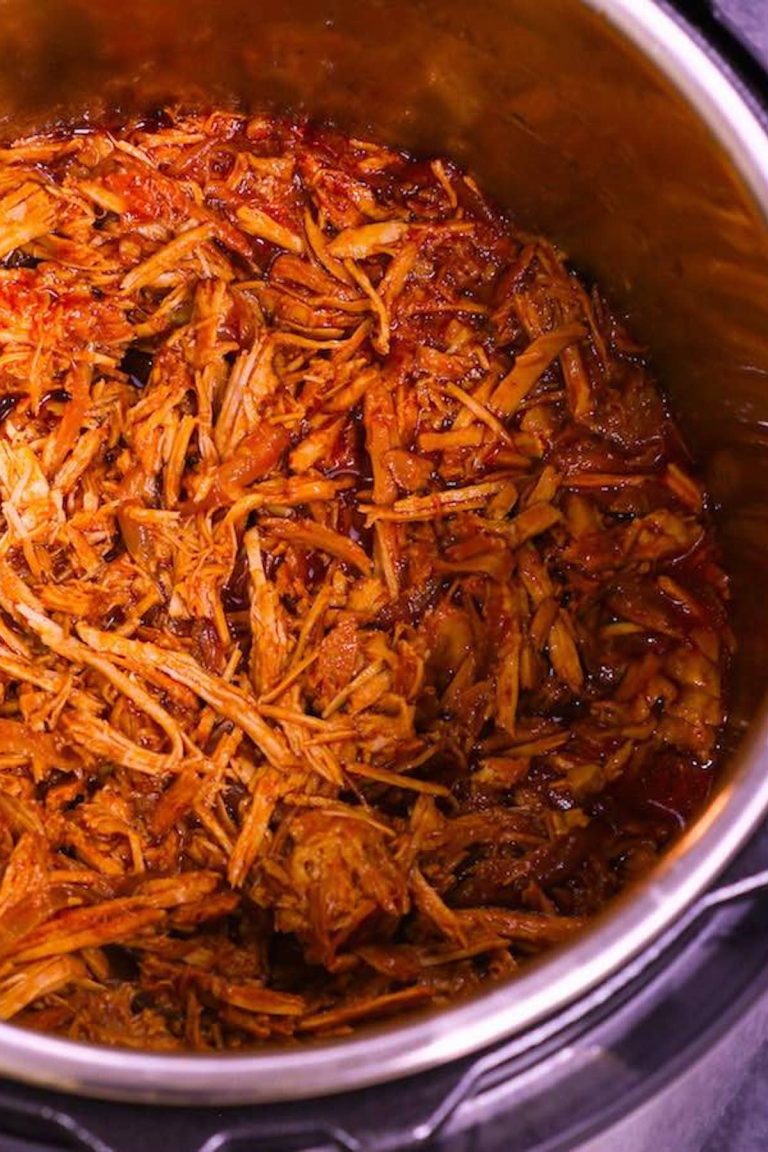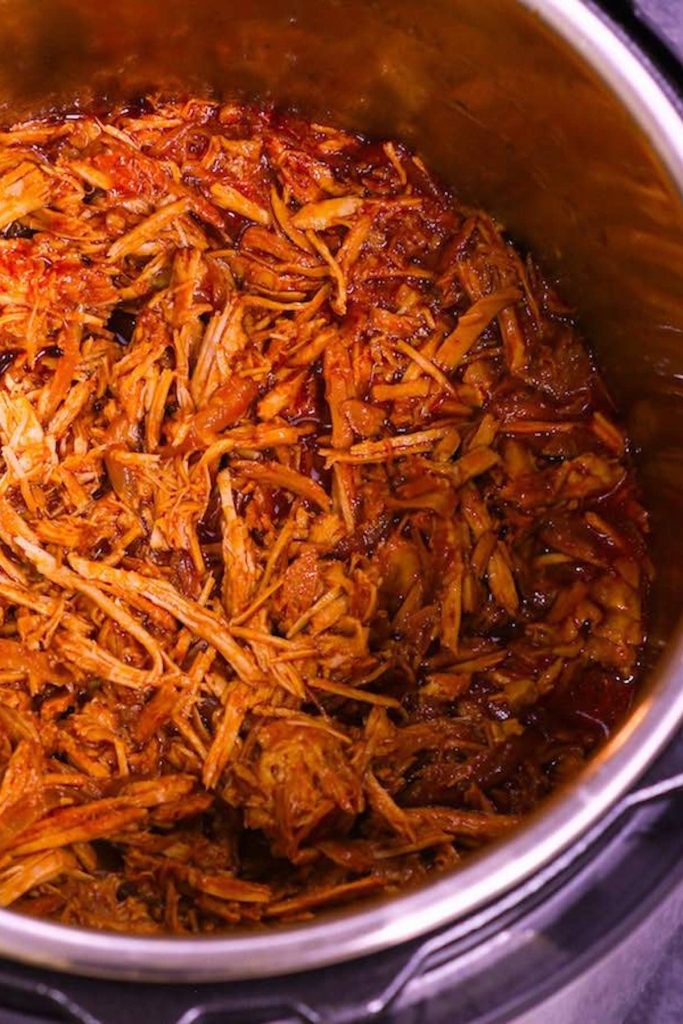 This pressure cooked barbecue pork is hands down the quickest and simplest way to make unforgettable barbecue pulled pork sandwiches.
Skip the smoking or slow cooking methods and opt for the pressure cooker! It's savory, full of flavor, and comes together in under 2 hours. 
Instant pot pork chops are juicy and full of flavor! They'll be on your dinner table in under 30 minutes, with the most incredible honey garlic sauce.
You can use fresh or frozen pork chops for this recipe.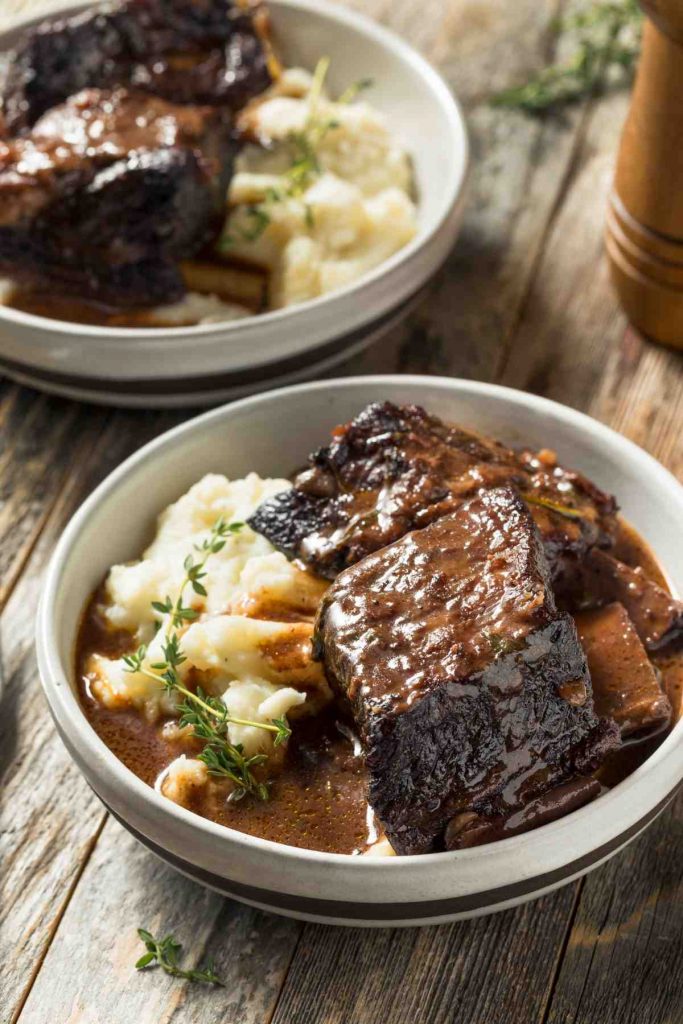 These pressure cooker ribs are quick, easy, and the perfect meal to cook in an instant pot.
Finish them off in the oven with a lip-smacking brown sugar and Dijon glaze.
Here's a recipe that produces tender and juicy pork loin every time.
Much faster than cooking in the oven or slow cooker, it takes about 10 minutes of prep and 35 minutes of cooking time. 
Made with a mixture of Mexican spices, pork shoulder, broth, and lime juice, pressure cooker carnitas are crispy, juicy and fall-apart tender!
This recipe will walk you through with step-by-step instruction.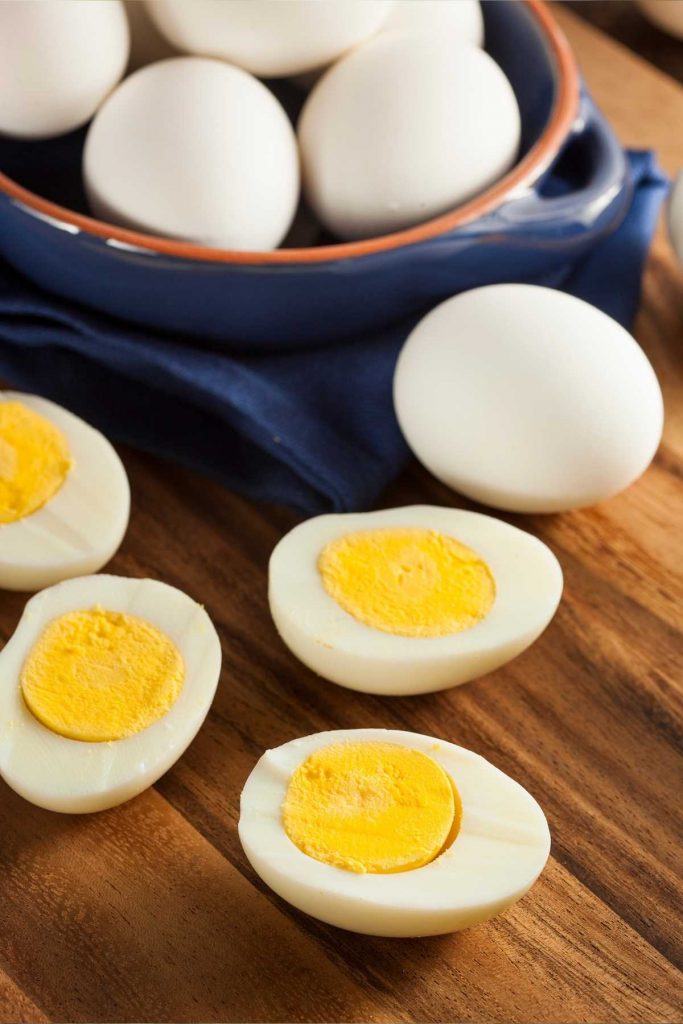 Here's one for you – hard boiled eggs in an Instant Pot!
Using the 5-5-5 method, you're promised perfect hard-boiled eggs that are cooked to perfection every time.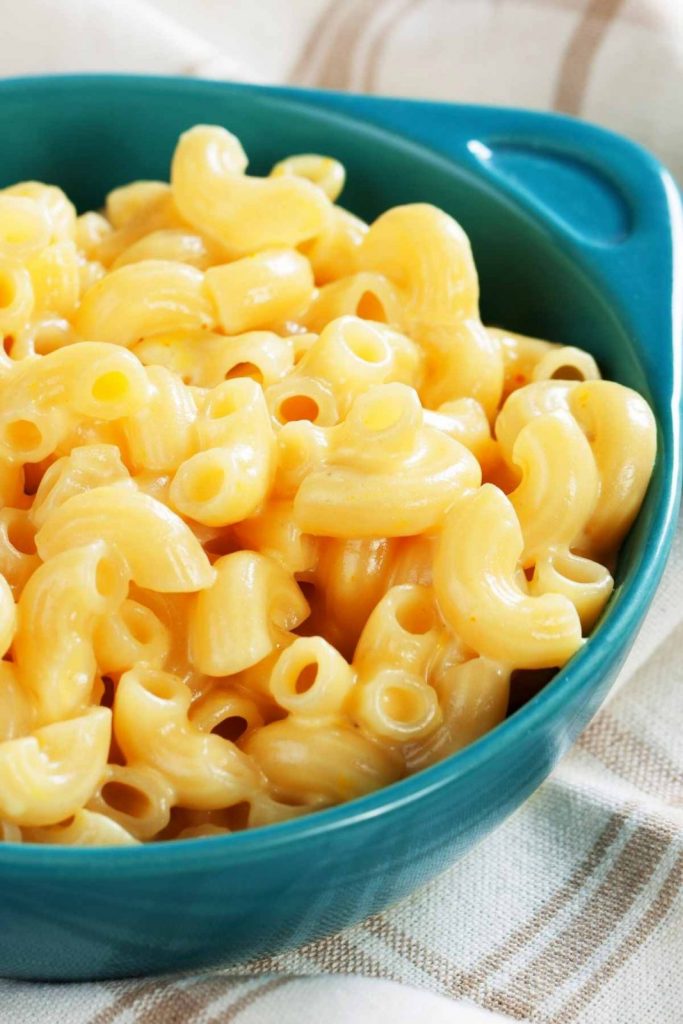 Creamy, cheesy, and oh so good! Instant Pot mac and cheese will please both kids and adults alike.
Five ingredients and 15 minutes are all that is required here. 
Instant Pot shrimp has an incredible honey garlic sauce that is a must-try!
Enjoy sweet and sticky shrimp that's ready in just 15 minutes! Serve it with some rice for a quick and delicious weeknight dinner!
Best Pressure Cooker Brands
It's one of the most popular pressure cooker brands. It's seven appliances in 1, allowing you to cook healthy, convenient, and tasty meals every time. You'll love that it has the functions of a pressure cooker, warmer, slow cooker, rice cooker, steamer, saute and yogurt maker. Ideal for those looking to cook their meals 70 % faster, especially during those busy weeknights.
If you're looking for a pressure cooker that makes crispy food – then this is for you! The Ninja Foodie Pressure cooker allows you to cook quickly while crisping your meals to golden finish every time. Can cook up to 70% faster versus traditional cooking methods.
The ideal choice for healthy and flavorful meals that cook fast and easy. The Presto Pressure Cooker works 3 times faster than ordinary methods. Made from stainless steel with a unique tri-clad base for fast heating. Plus, it's dishwasher safe!
Easy to make entire meals, side dishes or appetizers in this 6-Quart Pressure Cooker! With this pressure cooker, you can brown, simmer or sauté food and keep it warm when you're done!
How to Use a Pressure Cooker?
Add your food and broth to the pot, close the lid and ensure the valve is in the correct position. Select the proper pressure setting, turn the heat up and wait for the pressure to build inside.
This is when the magic happens – your food will begin to cook under pressure. After that, you release the pressure, safely remove your food and enjoy! It's best to follow the recipe exactly as you can't inspect your food, taste it or adjust the seasonings along the way.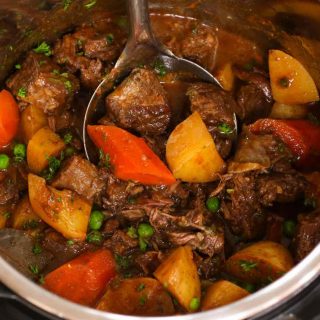 30+ Best Pressure Cooker Recipes (Easy Pressure Cooker Beef Stew and More)
Instant pot beef stew is one of my favorite pressure cooker recipes. It's so much faster than the traditional method and is incredibly tender and flavorful!
Print
Pin
Rate
Ingredients
2

pounds

beef chuck roast

1/3

cup

flour

1/2

teaspoon

onion powder

2

tablespoons

vegetable oil

divided

3

tablespoons

minced garlic

1

medium onion

chopped

3

medium carrots

sliced

1

lb

baby potatoes

1/4

cup

red wine

1/4

cup

Worcestershire sauce

3

teaspoons

Italian Seasoning

1

bay leaf

4

tablespoons

tomato paste

4

cups

beef broth

2

tablespoons

cornstarch

2

tablespoons

green peas

salt and pepper to taste

fresh parsley

chopped
Instructions
Cut the beef into 2-inch cubes, and place them in a large bowl. Season with flour and onion powder.

Turn on the Sauté function on the Instant Pot, and add 1 tablespoon oil. Once hot, add enough beef to reach 3/4 full in one layer. (cook in batches if needed.)

Brown the meat on all sides for 3-5 minutes total, stirring occasionally. Transfer to a plate and reserve.

Repeat the previous step using the remaining oil.

Add all the sautéed beef to the instant pot and then add all the remaining ingredients. Mix well.

Cover the Instant Pot and close the steam valve. Set to Manual High Pressure to cook for 40 minutes.

When the cycle is complete, allow the Instant Pot to release pressure naturally (about 10 minutes depending on the model).

Remove the lid and stir in peas and parsley. Add salt and pepper to taste. Serve and enjoy!
Tried this recipe?
Follow or tag us on Pinterest @izzycooking