Find out the best Asian Food to try: from Kung Pao Chicken to Dragon Sushi Roll, to Pad Thai and Indian Naan. I've covered the most delicious Asian Cuisines includes several major regions including China, Japan, Thailand, Korea, and India. You'll find simple recipes that you can make at home which will taste just as good as if you had ordered from a restaurant.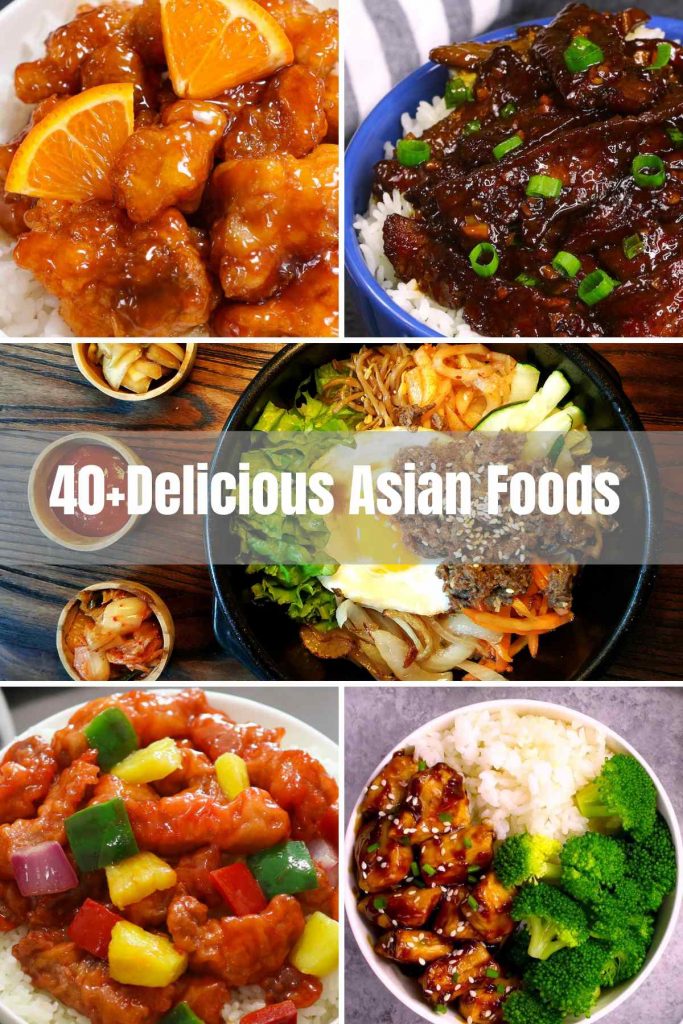 Asian foods are unique and flavorful. Many of them take less than 30 minutes to cook and are perfect for a weeknight meal. Besides rice and noodle dishes, Asia is also known for stir-fries and soups.
Most Asian cooking is rooted in thousands of years of tradition. These recipes have been curated for their specific ingredients and flavor profiles, then perfected over time. You'll find something for just about everyone at your dinner table – from spice lovers, to vegetarians to gluten-free diners.
A lot of these meals can easily be made in large quantities and done so quickly too. They also make great leftovers. Whether you're looking to learn a little bit more about your favorite dish, or find something new to add to your weekly dinner rotation, I hope you enjoy this list.
What are the Most Popular Foods in Asia?
There're many popular foods in Asia. When it comes to Chinese foods, popular dishes include Kung Pao Chicken, Sweet and Sour Chicken, and Lo Mein. In Japan, Ramen and Sushi are the most popular items, and Mochi is one of the most common desserts. You'll find more popular Asian foods in the list below.
What Should I Bring to an Asian Potluck?
You cannot go wrong by bringing some dumplings or sushi to a potluck party. Sweet and sour chicken, Pad Thai, Beef Stir Fry, and Lo Mein are also good choices for a potluck as well as meal prep.
Popular Chinese Food Recipes
It may be hugely popular takeout food in North America, but Chinese food goes far beyond what you'll get in a folded cardboard container. Chinese cuisine uses a ton of color and can generally be broken down into five main tastes, which are used combined depending on the region: sweet, sour, bitter, spicy and salty.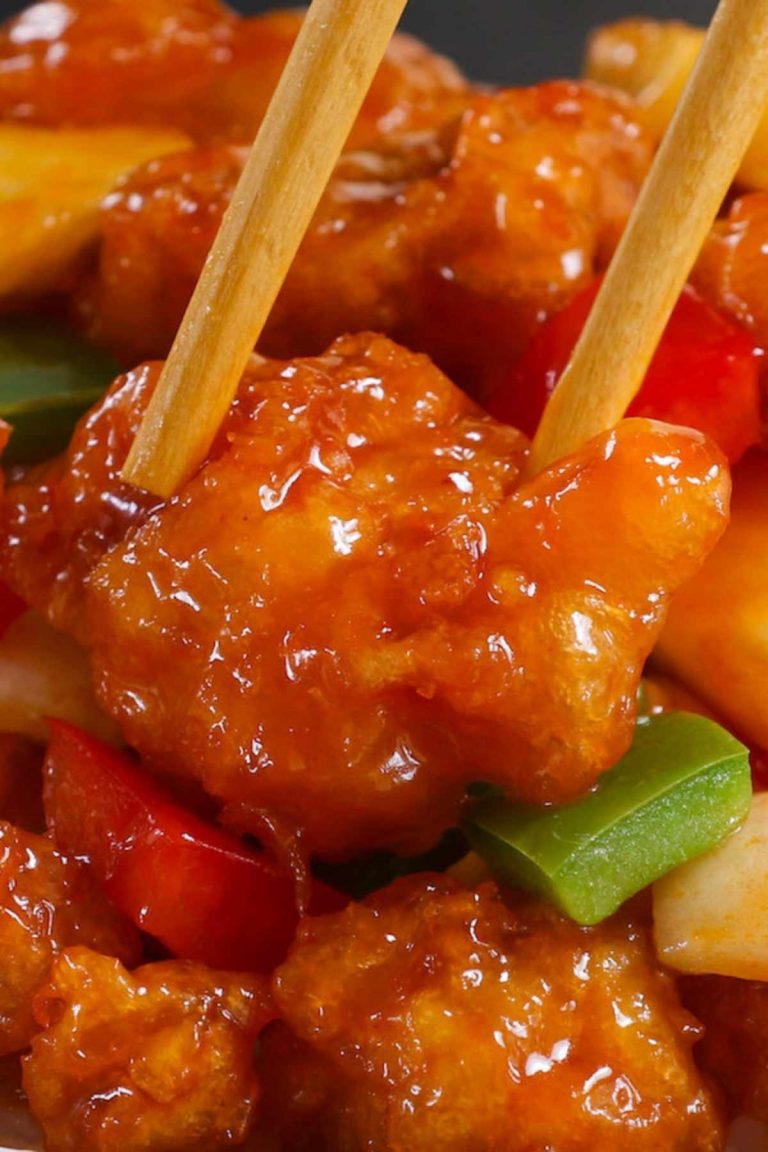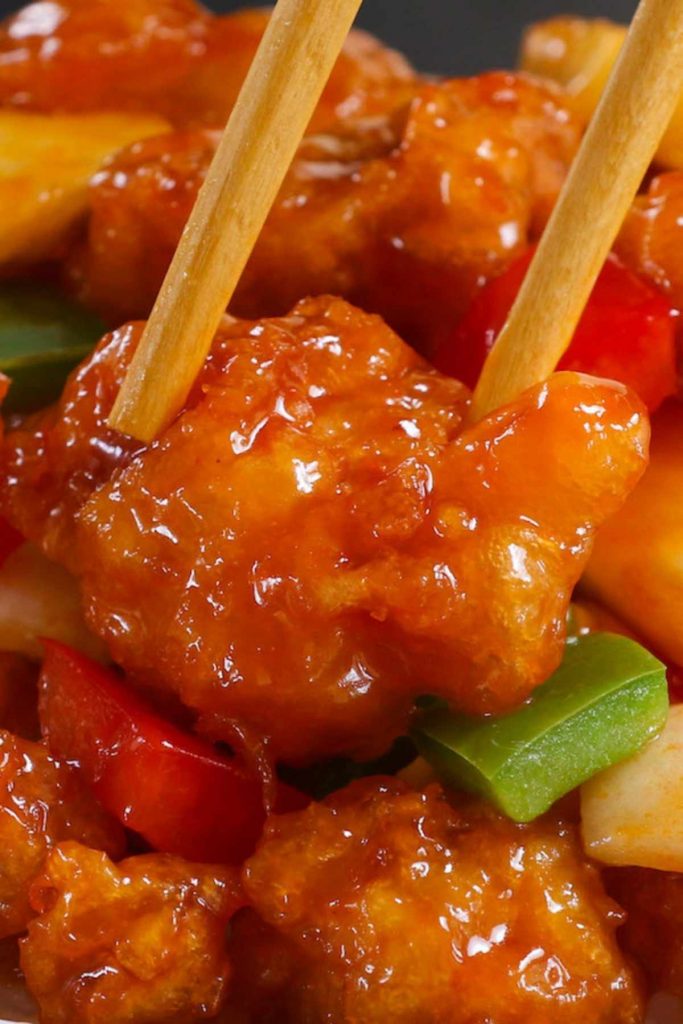 It's probably one of the most beloved Chinese dishes in North America and this saucy chicken tastes exactly as it sounds – sweet and sour. While you can easily grab it for takeout, it tastes its best nice and hot, so why not make it at home? You can toss the chicken on a bed of rice, throw in some onions and peppers and have a beautiful home-cooked meal in just 30 minutes.
This simple stir fry uses a sauce you won't be able to get enough of. Loaded with soy sauce, ginger, garlic and beef broth, it makes the beef unbelievably tender when cooking. Stir frying is a great way to load a ton of different proteins and vegetables into a meal quickly. This one is sure to impress.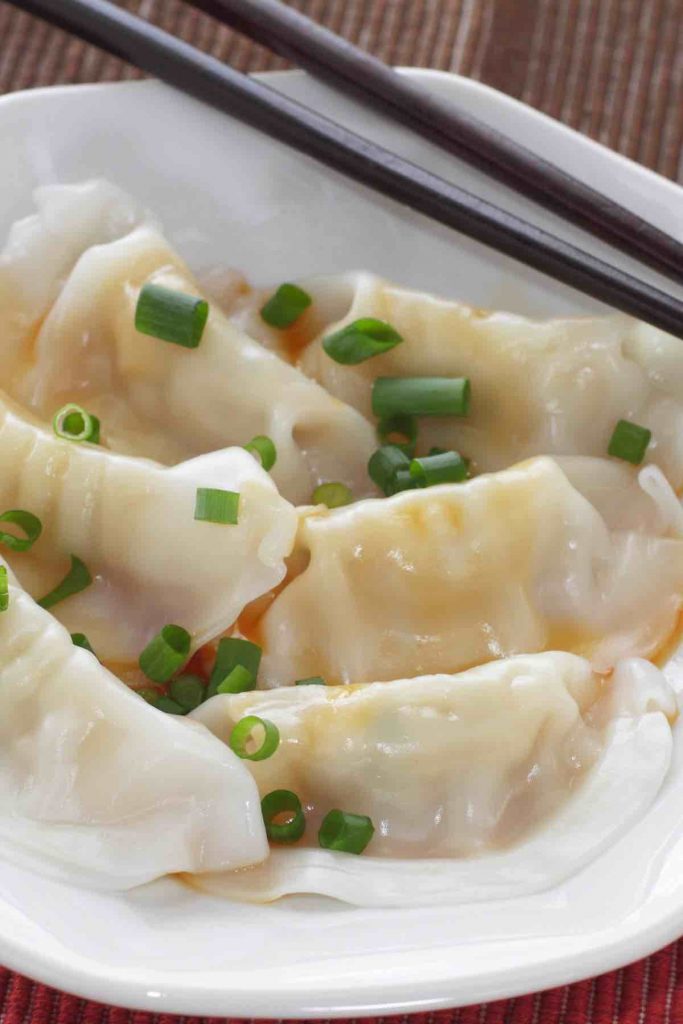 Making Dumplings is not for the faint of heart. It's a time-consuming process and one you probably won't nail the first time around. But the final product is so worth it. They're deliciously soft and juicy, really all you need in a comfort food. If you have the time, it's a great way to take the afternoon and get the whole family involved in the preparation process…because you're probably going to need a team to get it done.
Did you know Lo Mein actually refers to the cooking process and not the kind of noodle? It translates to "tossed noodles" which describes how stir fried ingredients are mixed with noodles and sauce towards the end of the cooking process. Like many of the other Chinese dishes I've already mentioned, it's quick to cook, making it a fast and yummy weeknight dinner.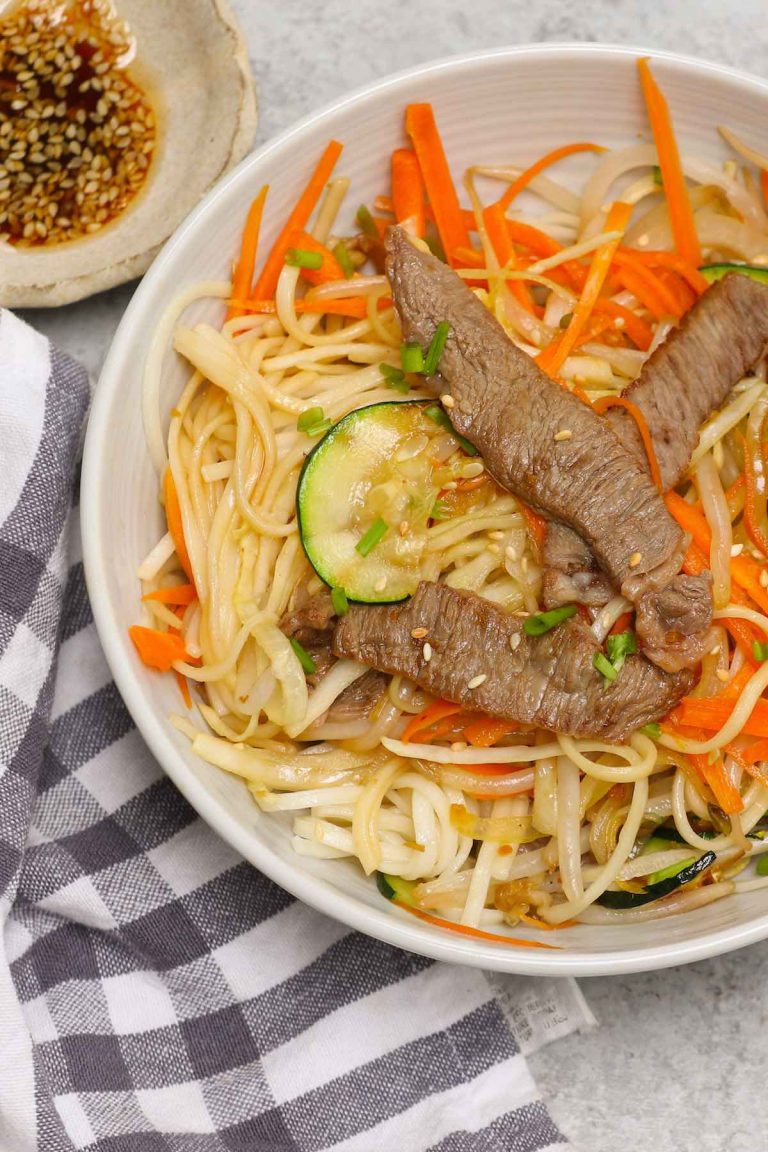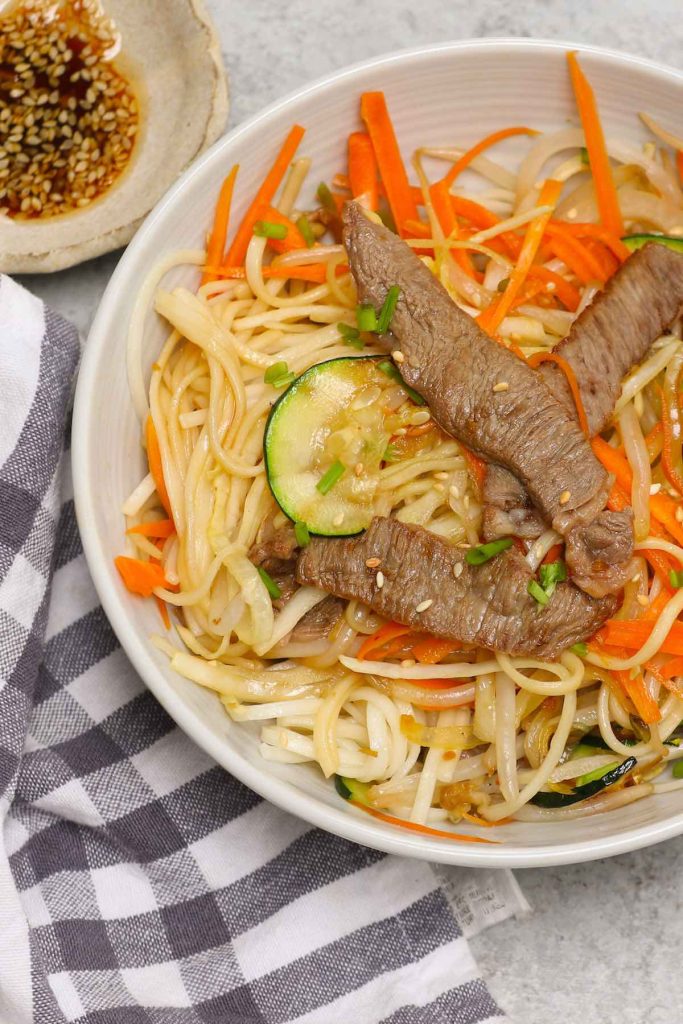 Mongolian BBQ is such a fun way to enjoy a meal with a large group because everyone can choose their own meats and vegetables, which are then cooked on iron griddles on high heat. The grilled foods are placed on top of a bed of noodles and can be enjoyed with Mongolian BBQ Sauce – which this recipe shows you how to make. It's a super simple way to make any meal exciting.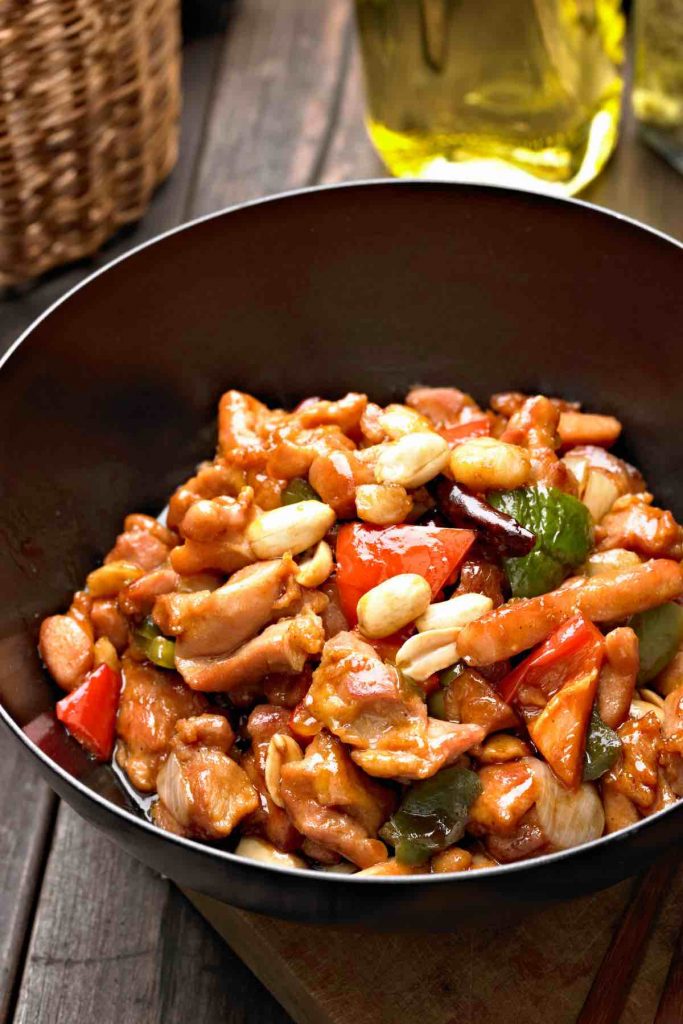 A lot of Asian cuisines incorporate peanuts into savory dishes, which is something you don't really see elsewhere. Kung Pao Chicken stir-fries whole peanuts with chicken and vegetables in a sweet and sour sauce. This recipe is adapted to use ingredients that are easy to find, so there's no need for any trips to specialty stores.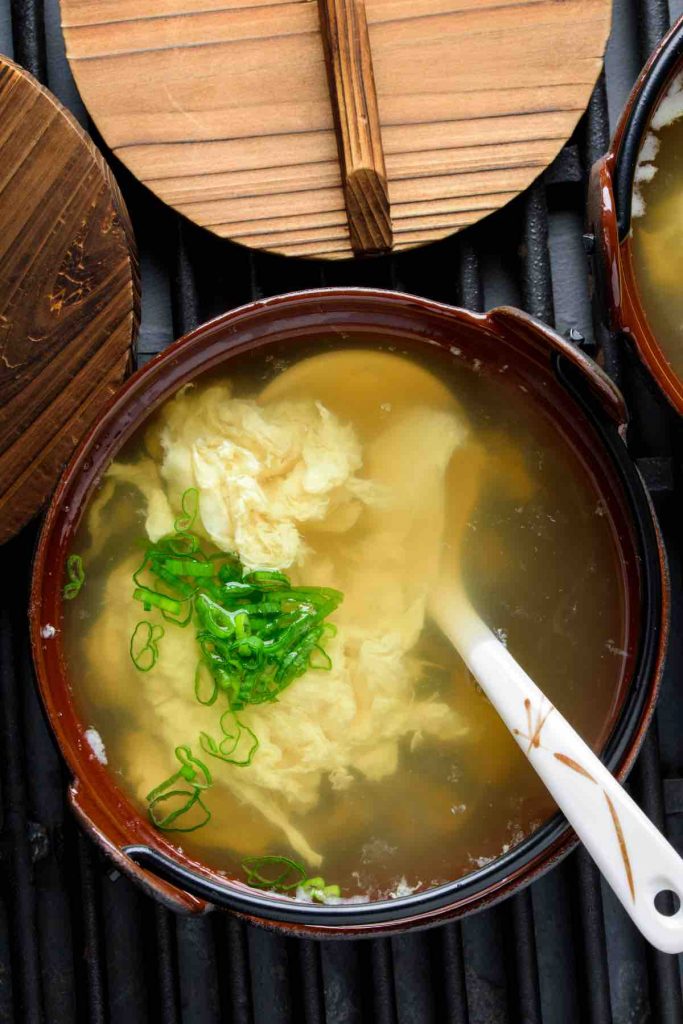 This one's pretty self-explanatory…Egg Drop Soup is made by pouring beaten eggs into a hot broth that is being stirred at the same time. If you've ever walked into a Chinese restaurant on a cold day and ordered a bowl, you'll know it's a delicious way to warm yourself from the inside out. You can make it in just minutes at home and kids love it too.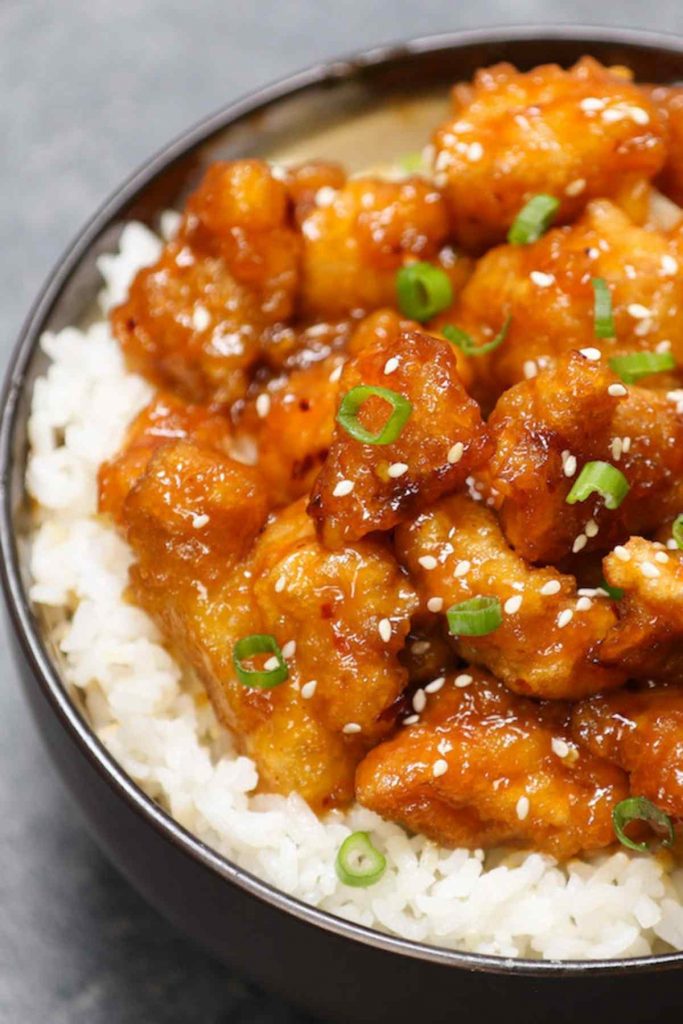 This recipe tastes exactly like what you would get at Panda Express and making it yourself saves money and a few calories too. General Tso's Chicken is deep-fried and coated in a sticky sweet and sour sauce, for real crispy, saucy pieces of chicken. It's quick to make for those nights when you have an insatiable craving for comfort food.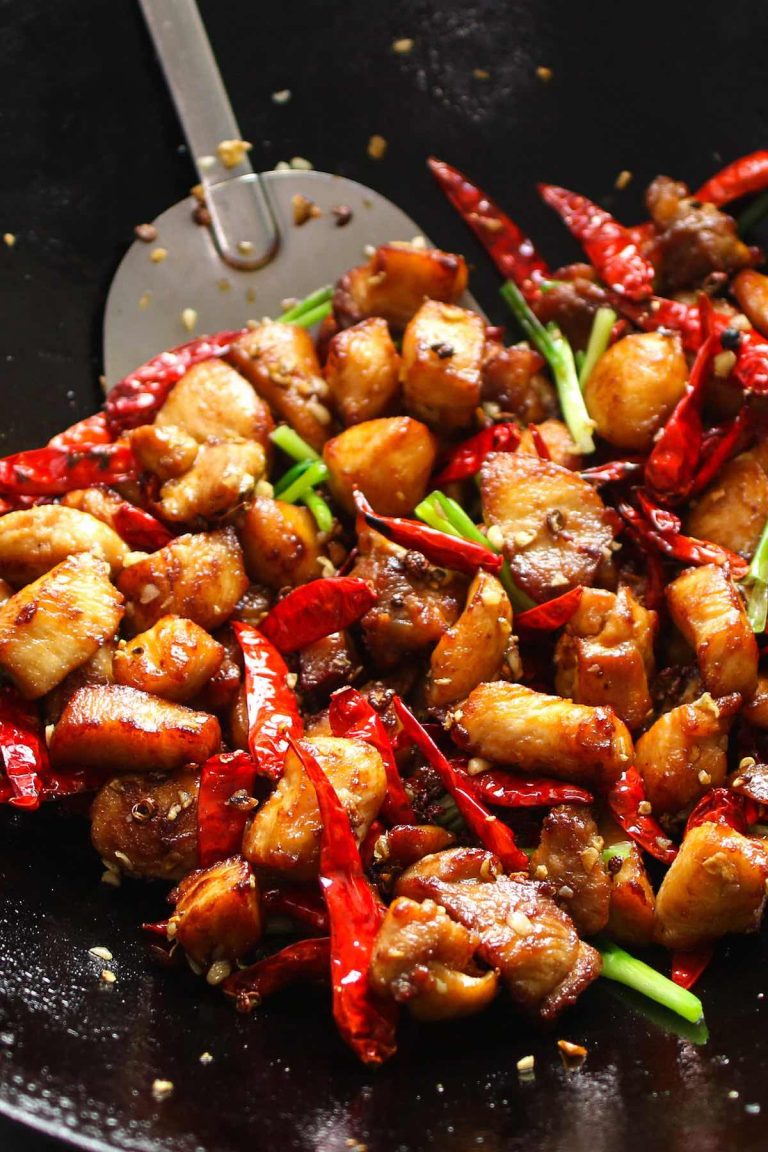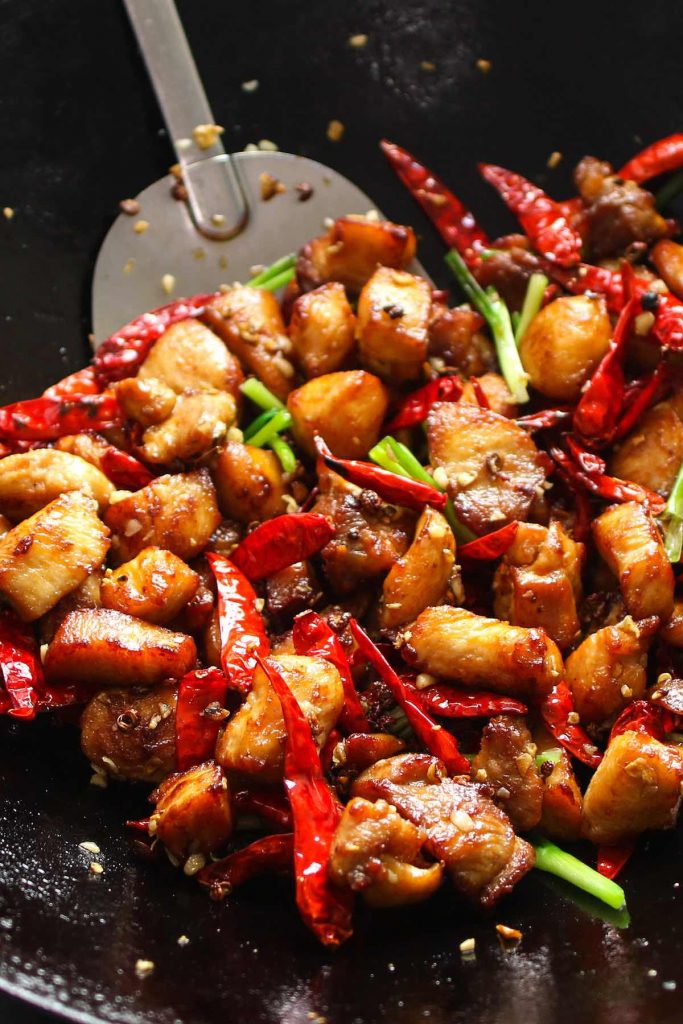 This authentic Szechuan Chicken recipe gives you juicy chunks of chicken with a crispy fried exterior, tossed with Szechuan Peppercorns and red chilis for a tongue-tingling heat. It takes about half an hour and goes great with rice or noodles.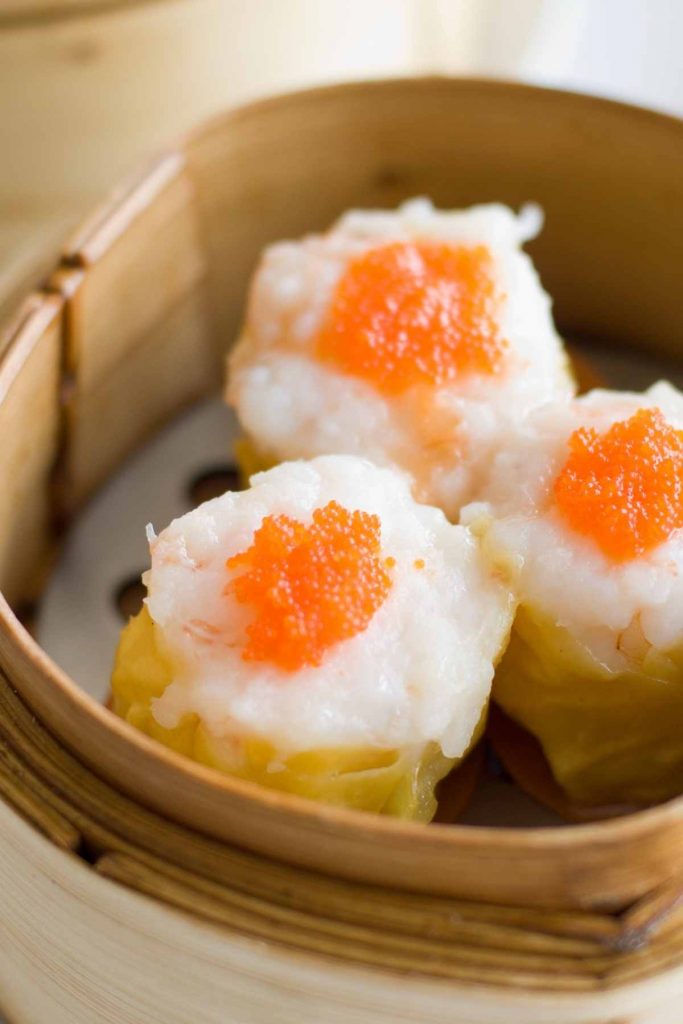 Ever wanted to sample all of your favorite Cantonese appetizers in one sitting? Dim Sum presents a tantalizing array of dumplings, rolls and buns for you to eat to your heart's content. From shumai to spring rolls, you'll find a favorite that you can order in a restaurant or make at home.
When you're having takeout cravings, close the UberEats app and make your very own Chinese wonton soup. You won't believe how easy it is to make this comforting dim sum from scratch.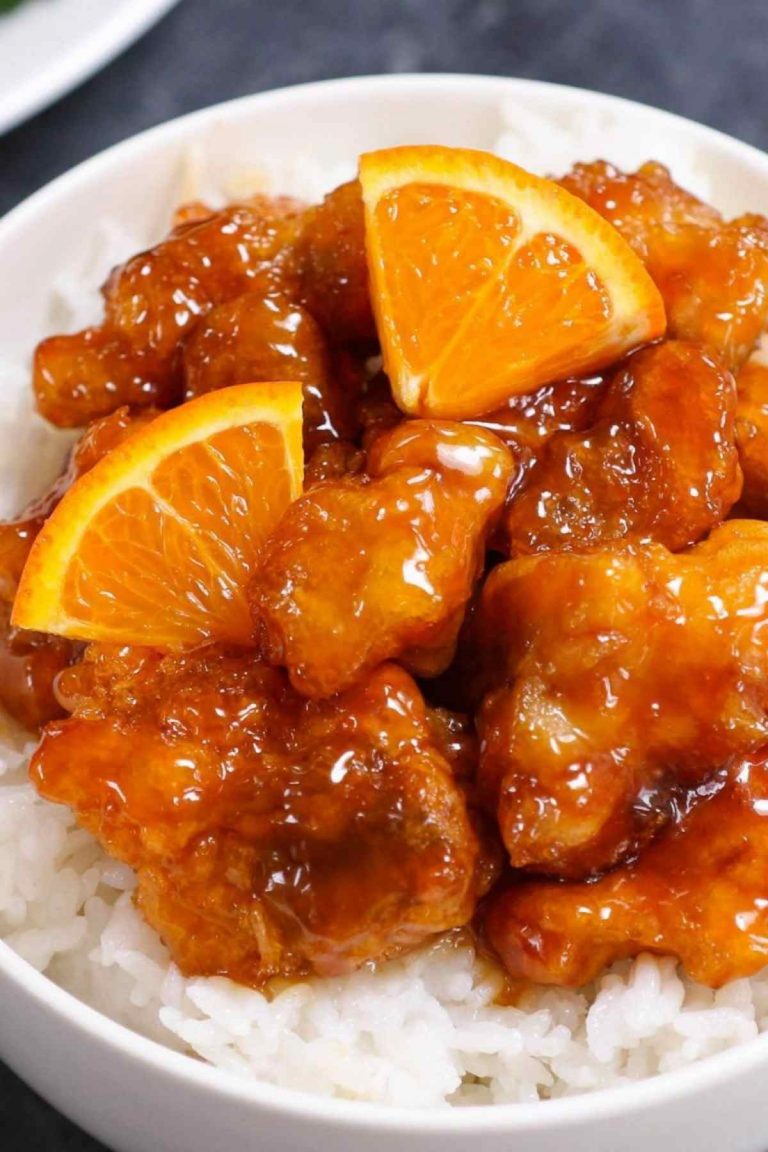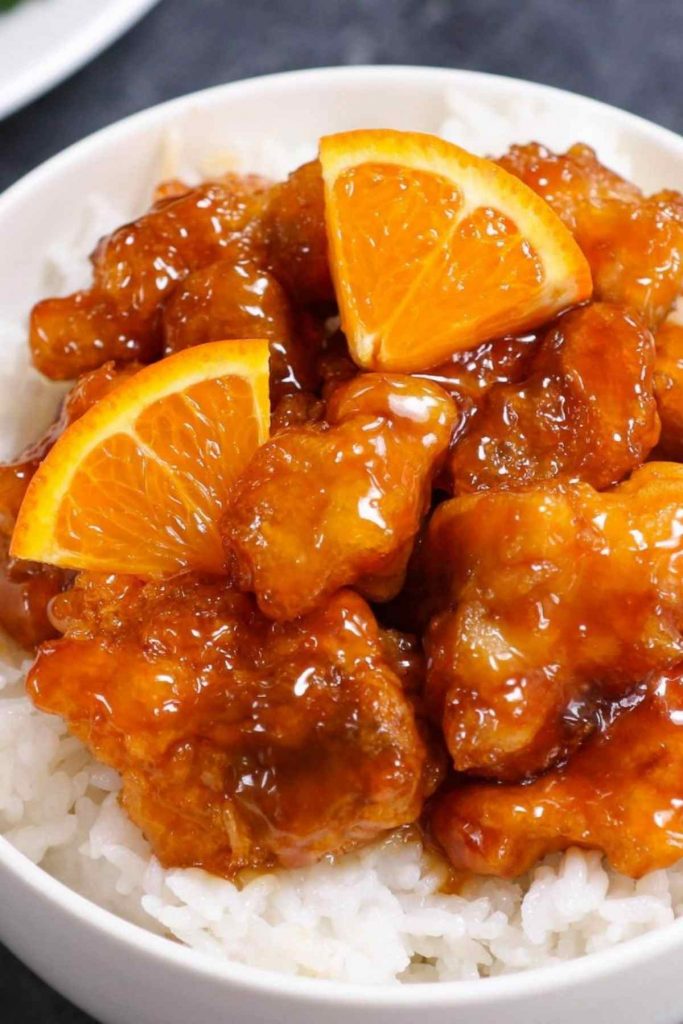 Chinese orange chicken is made with crispy fried chicken coated in a sticky orange chicken sauce. Just like Panda Express but even better!
Hot pot is one of the most popular Chinese foods for the cold winter. A pot filled with broth with a heat source underneath right at the table. The raw food items are around the pot so that you can choose and cook the food right in front of you.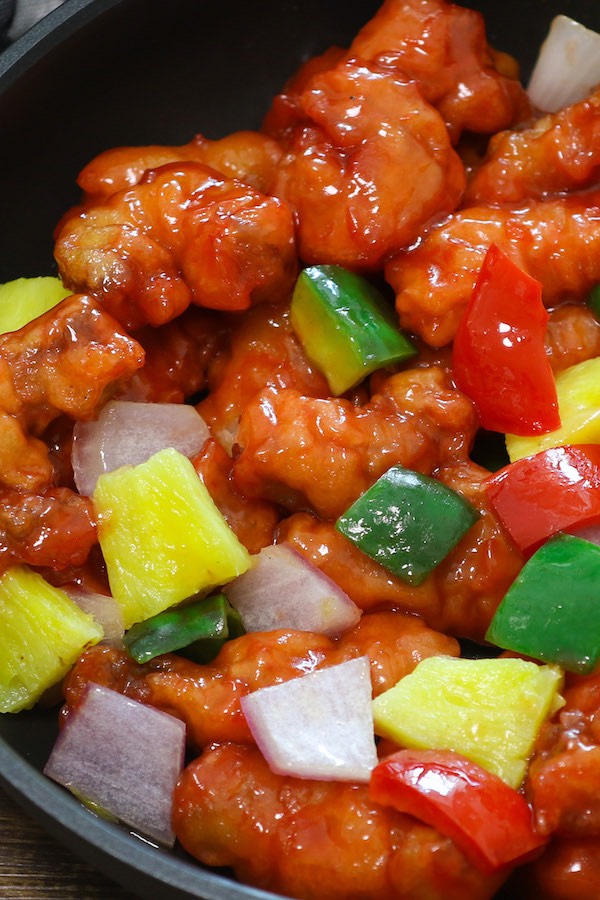 This is a mouthwatering stir-fry of crispy and tender pieces of deep-fried pork tenderloin combined with onions, bell peppers and pineapple in a tangy sweet and sour sauce. Adults and kids alike will love it, so skip the soggy takeout and make this classic Chinese dish at home!
One of the most legendary dishes in China, this roasted duck dish has thin and crispy skin with tender and juicy duck meat on the inside.
The roasted duck meat is often served with cucumber, green onions, and sweet bean sauce with Chinese pancakes rolled round the fillings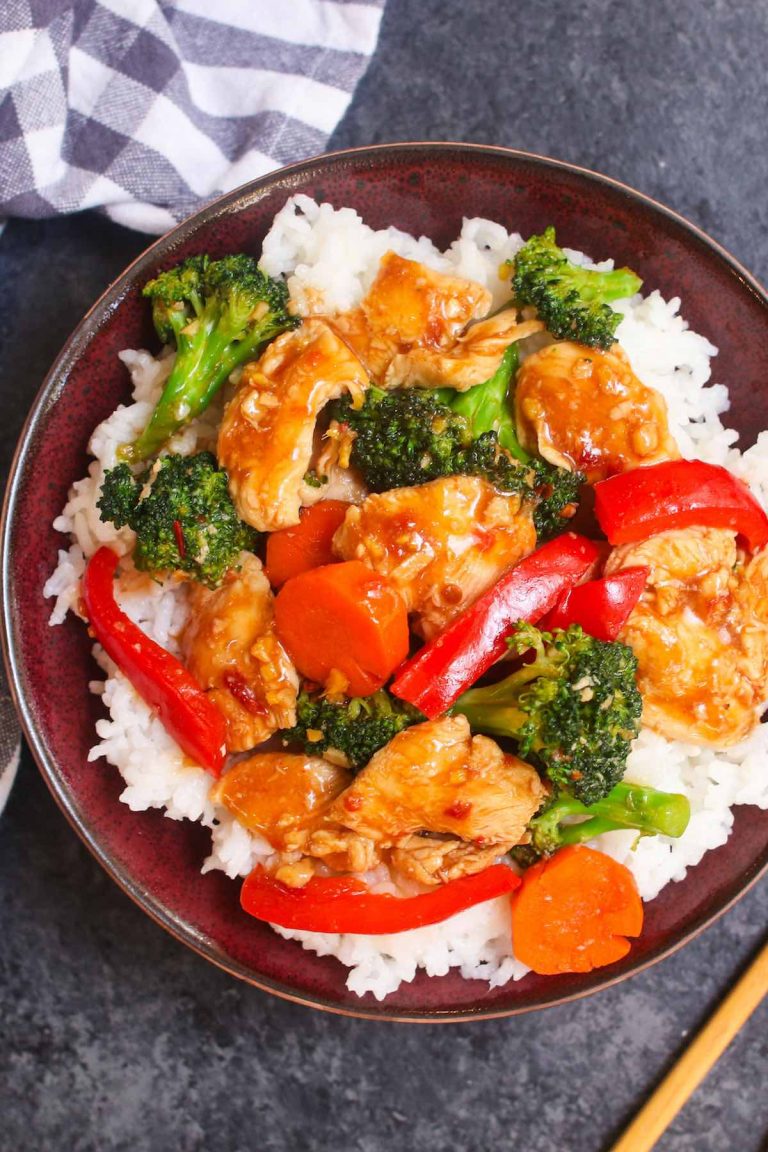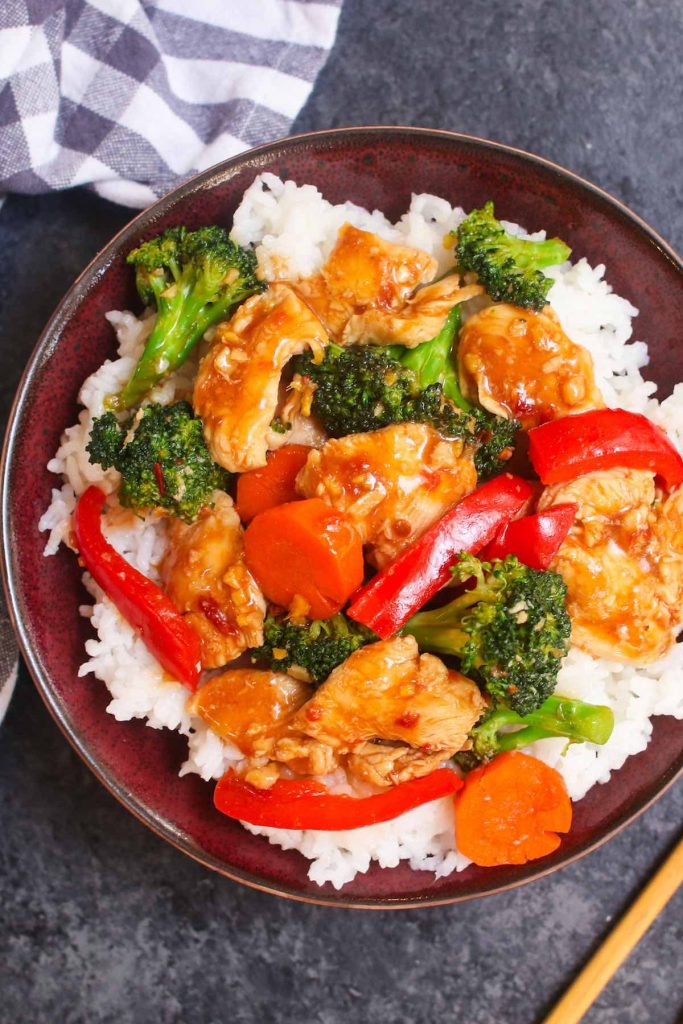 This is a spicy stir-fry dish with sliced chicken breast and mixed vegetables in a delicious Hunan sauce. Spicy chili bean paste lends a wonderful salty and spicy flavor to this easy recipe that rivals authentic Chinese takeout!
Mapo Tofu is a classic Chinese dish of tofu cubes in an aromatic sauce with ground meat, garlic, ginger, chilies, soy sauce and a fermented broad bean paste. It's garnished with toasted ground Szechuan peppercorns, a splash of toasted sesame oil, and green onions and pairs well with steamed rice.
Best Japanese Recipes
While most people equate Japanese food to sushi, Japanese cuisine is far more complex and diverse than just one type of food. Each region in Japan has its own unique specialties and sushi isn't really an everyday food. Meals typically consist of staple food (like rice) combined with many side dishes. Noodles are also prominent in Japanese cuisine, but they generally make up the main dish, as opposed to a base or aside.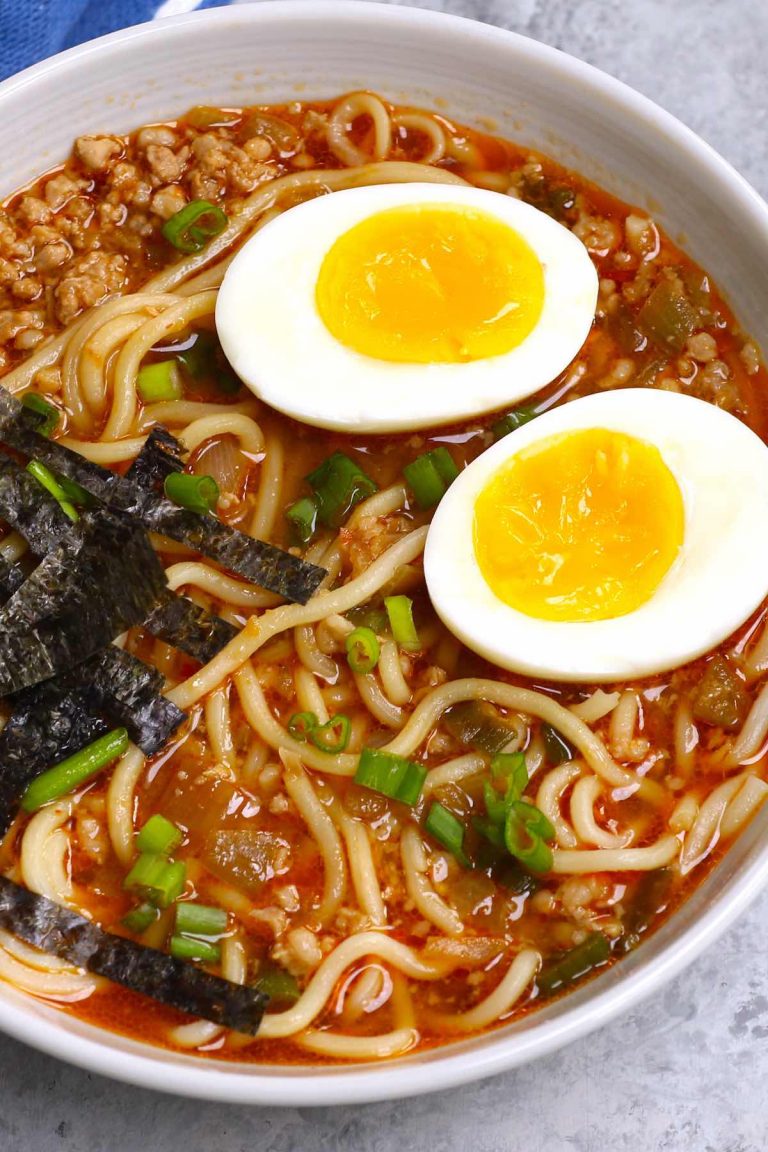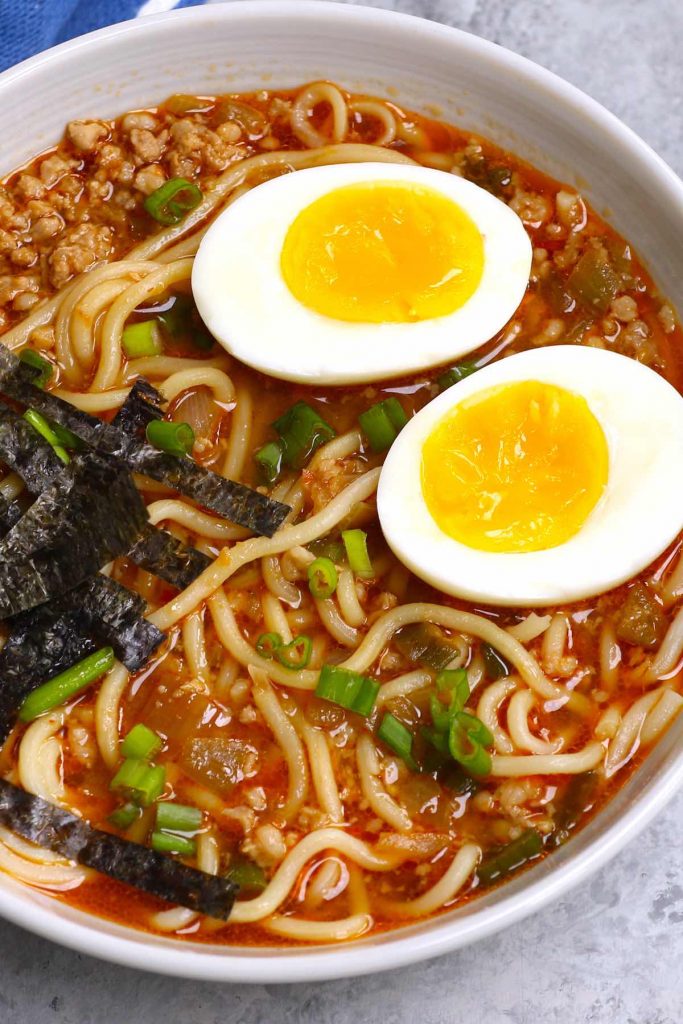 This homemade Ramen takes more than 2 minutes to make, but is so much better than the instant kind. This hearty noodle soup is made with fresh ingredients and topped with the perfect soft-boiled egg. This recipe also adds pork too for a protein-packed, one bowl meal.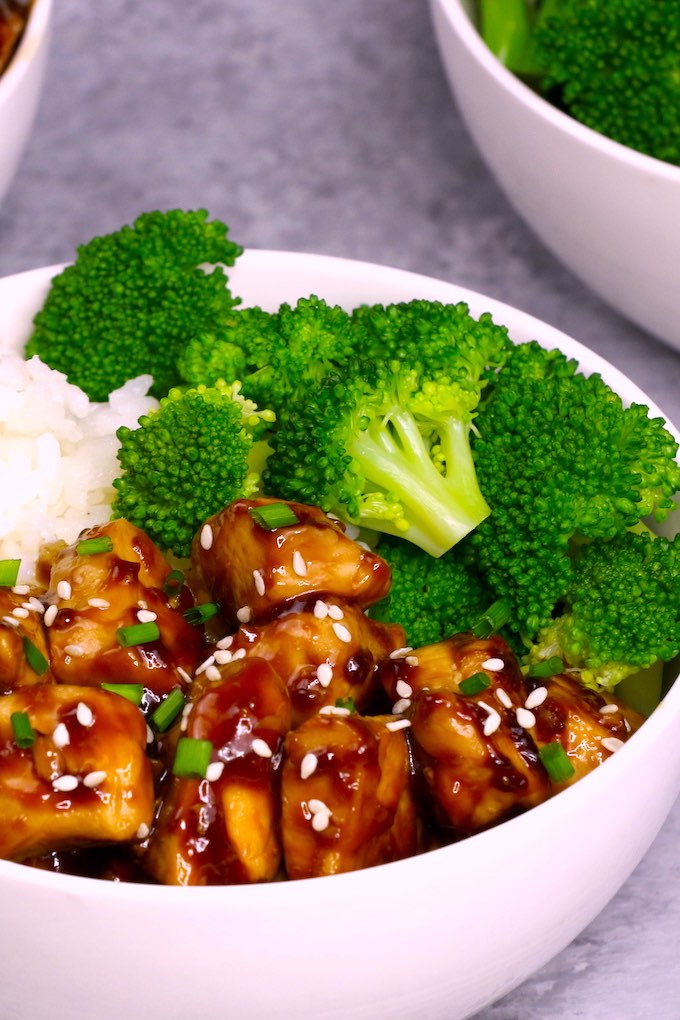 Teriyaki is a staple in Japanese cuisine that's made its way into a lot of North American cooking too because it's simply delicious. This meal can be made in just 15 minutes and is an easy way to make something tasty but clean and simple. Chicken cubes are tossed in a sauce you'll want to add to everything going forward, then plated with steamed broccoli and classic white rice.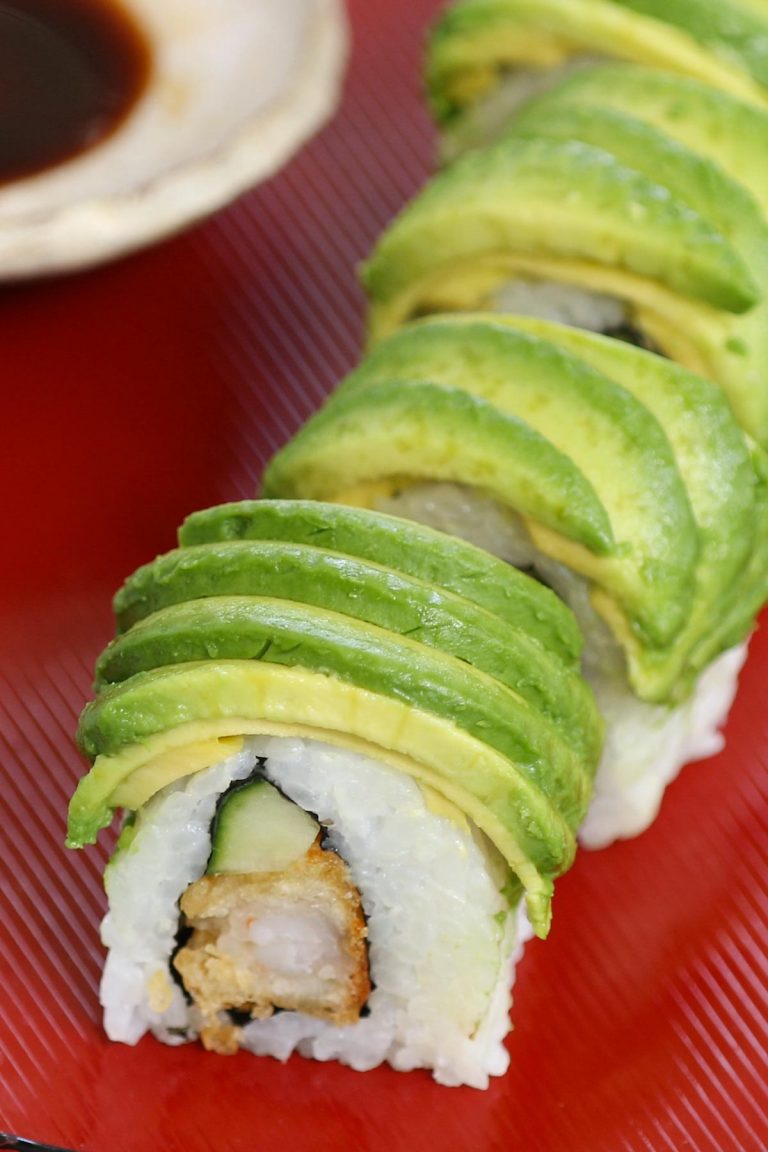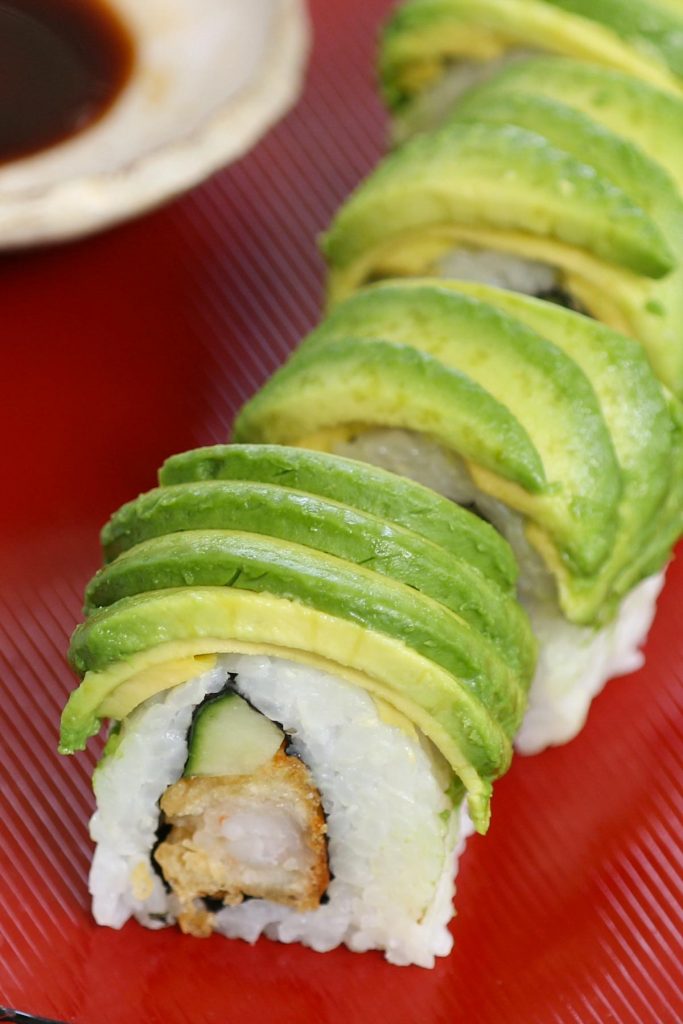 Sushi may seem impossible to make, but while this recipe is a little more ambitious than some of the others on this list, it breaks down a pretty fancy roll into a really doable task. Dragon Rolls have the works. You get shrimp tempura and cucumber wrapped in seaweed and rice, then topped with avocado. It's a really great balance of that fried tempura, but the freshness of the cucumber and avocado.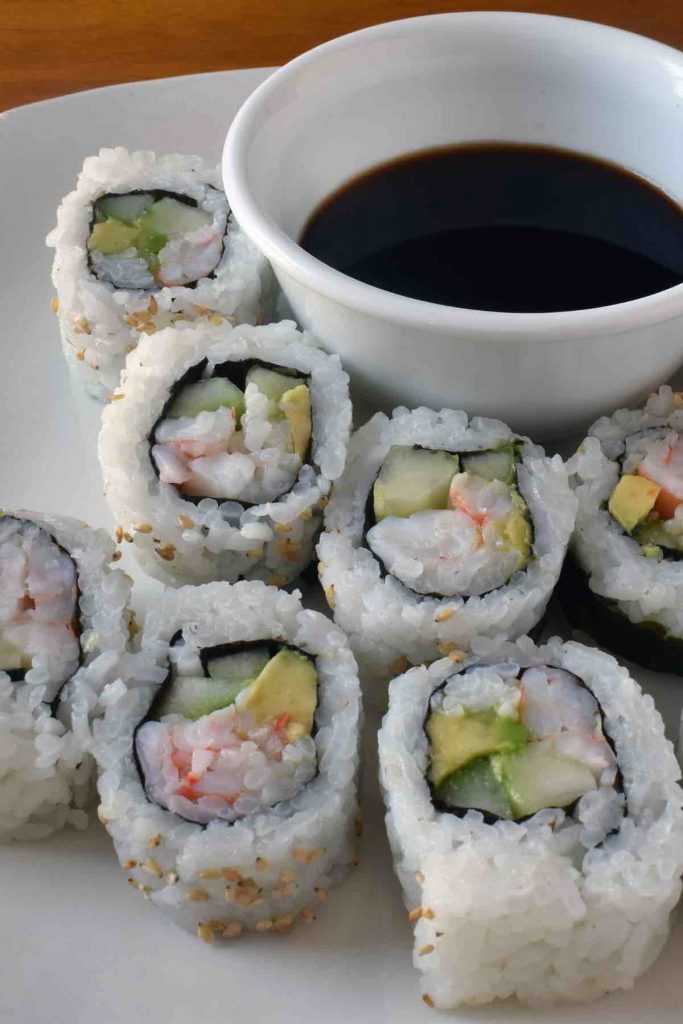 California Rolls are the classic sushi roll. They're often the go-to sushi included in Bento boxes. This recipe breaks down really easily how to wrap crab and avocado in seaweed and rice.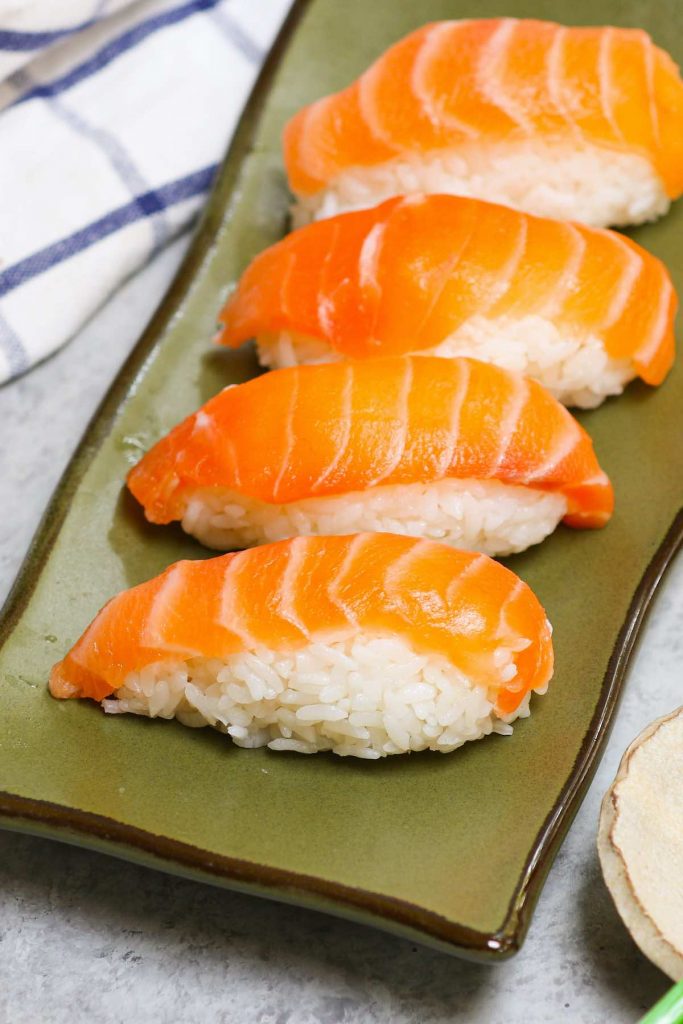 Sushi is delicious, but the price can start to add up if you're picking a few different pieces. This Salmon Nigiri is actually very simple to make at home. It contains raw salmon, but this recipe gives cooked alternatives if you're worried about preparing raw fish at home.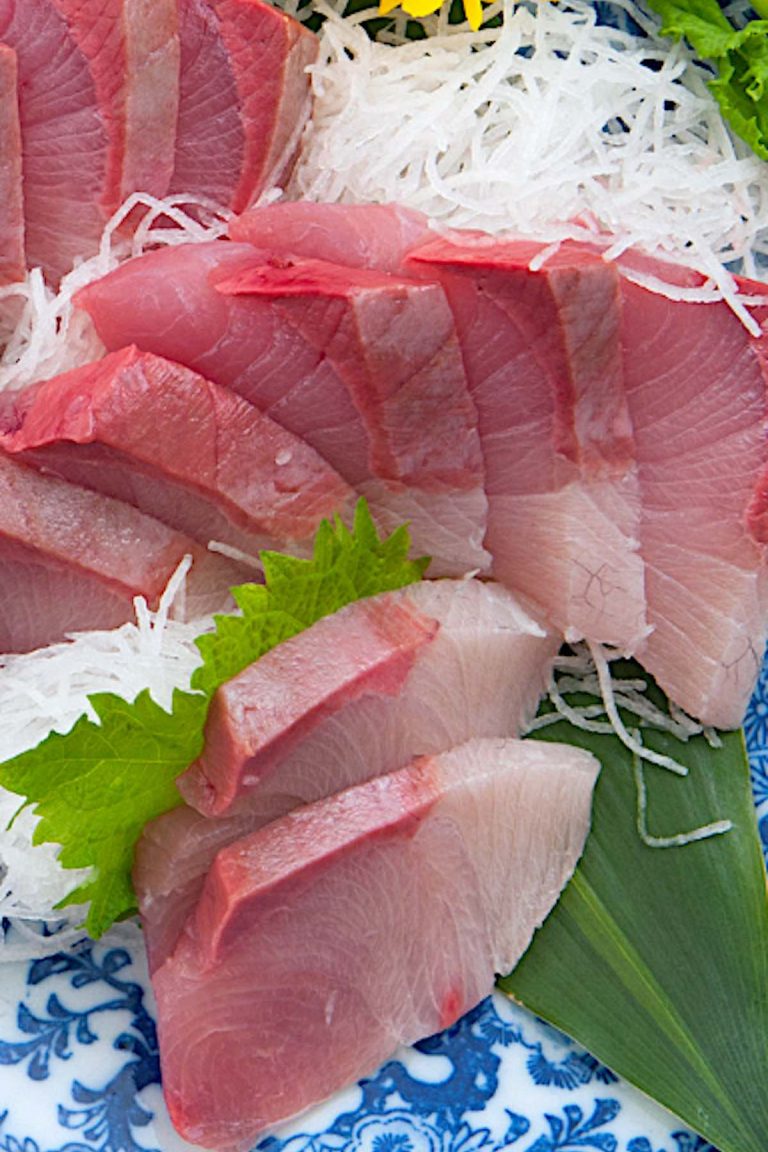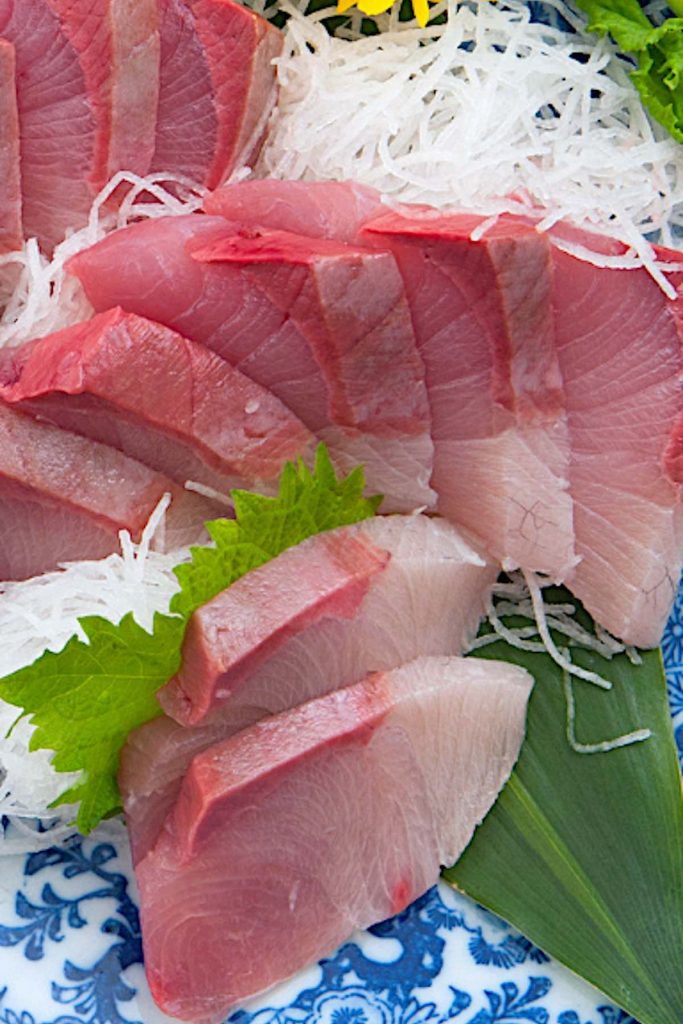 Yellowtail is a buttery fish that just melts in your mouth, making it the perfect option for sashimi. As long as you have the right knife, it's easy to prepare at home, and this recipe shows you a technique for cooking it too if you're not a Sashimi fan.
This is a Japanese savory pancake dish made of wheat flour batter and other ingredients like cabbage, meat, or seafood.
It's packed with flavors and takes less than 30 minutes to make.
This Japanese restaurant-style fried rice is loaded with delicious veggies and scrambled eggs. The chefs prepare meals right in front of you in a spectacular display of knife work and theatrics. It's actually quite simple to make this copycat recipe at home. Plus, you can easily customize this dish by adding chicken, shrimp or steak.
This is one of the most popular ramen recipes in Japanese restaurants. It's loaded with tender pork coated in crispy panko breadcrumbs. It takes for less than 30 minutes to cook at home.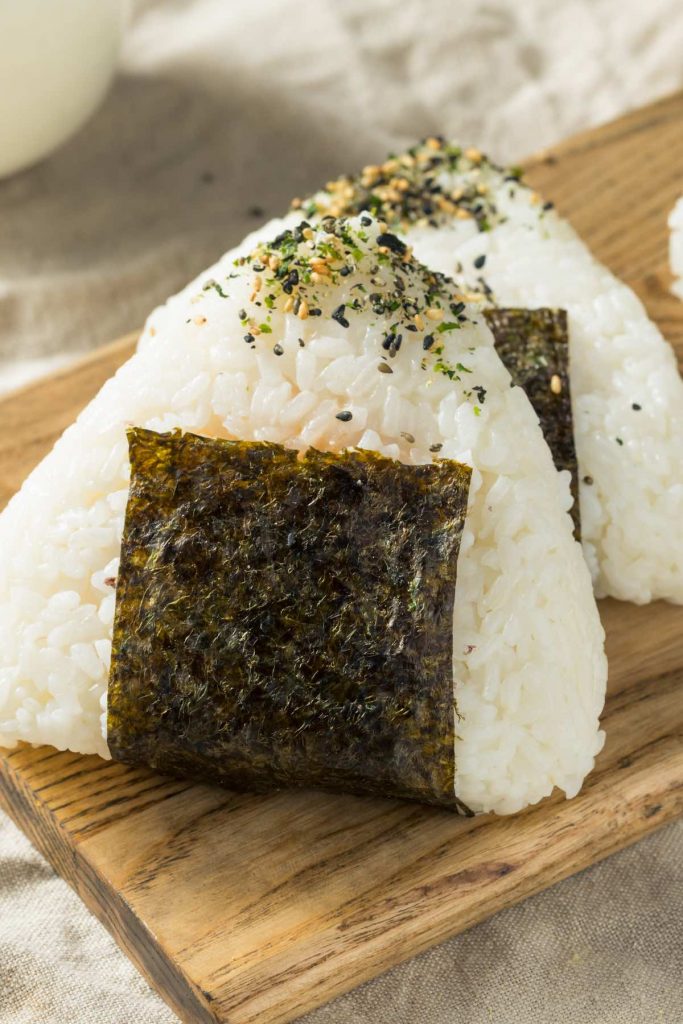 Onigiri is a Japanese rice balls, which is a popular addition to bento lunch boxes, or can be enjoyed on their own as an appetizer or snack. In this post, you'll find various fillings recipes that you can make at home.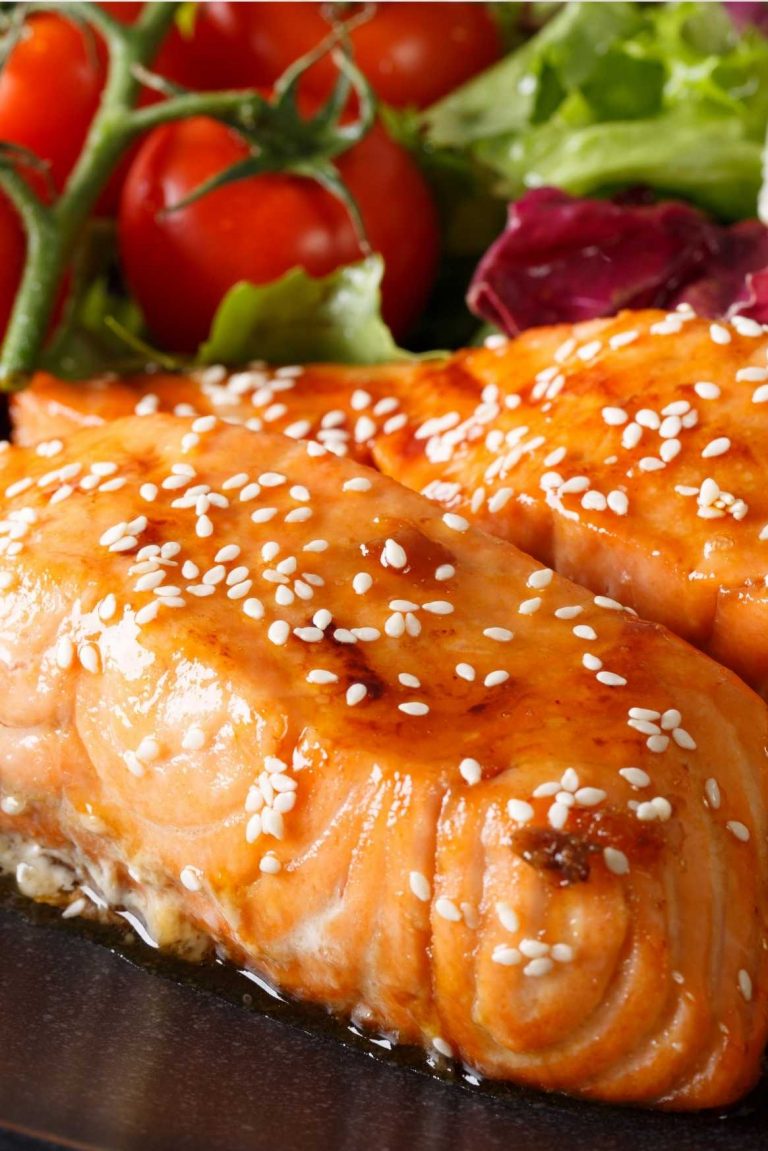 You can enjoy authentic Japanese steakhouse flavors in your own home with this easy and mouthwatering recipe.
All it takes is the signature hibachi cooking oil and you'll soon have salmon that's grilled to perfection. Serve it with rice and grilled vegetables for a fabulous weeknight dinner or a delicious date night for two!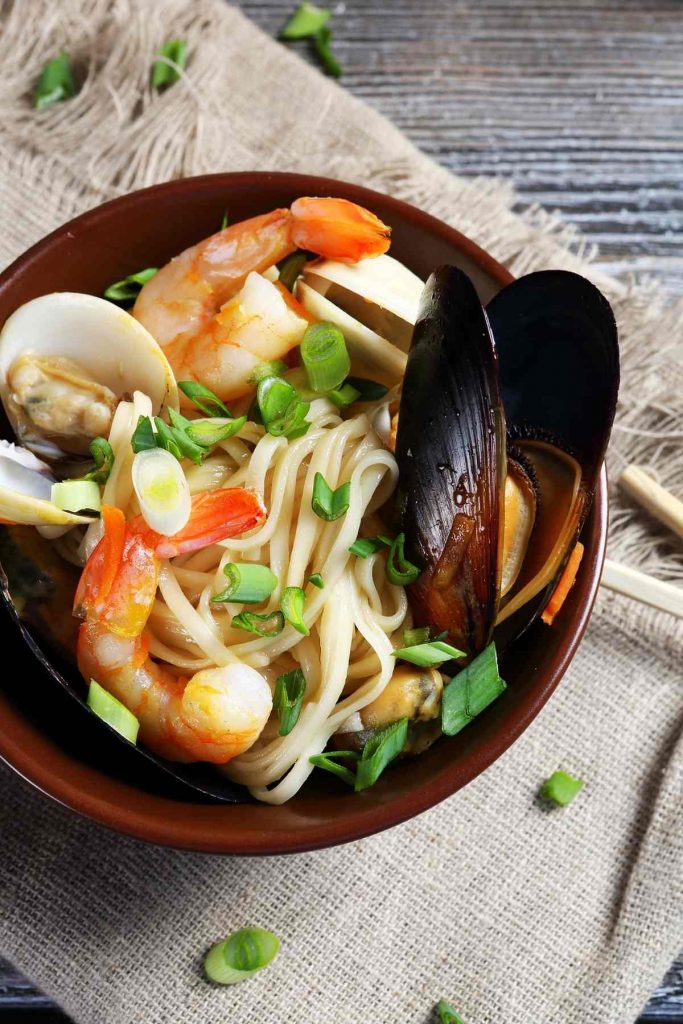 This easy and delicious udon dish is topped with tender shrimp, scallops, salmon, and clams. It's full of savory flavor and takes just 30 minutes to make.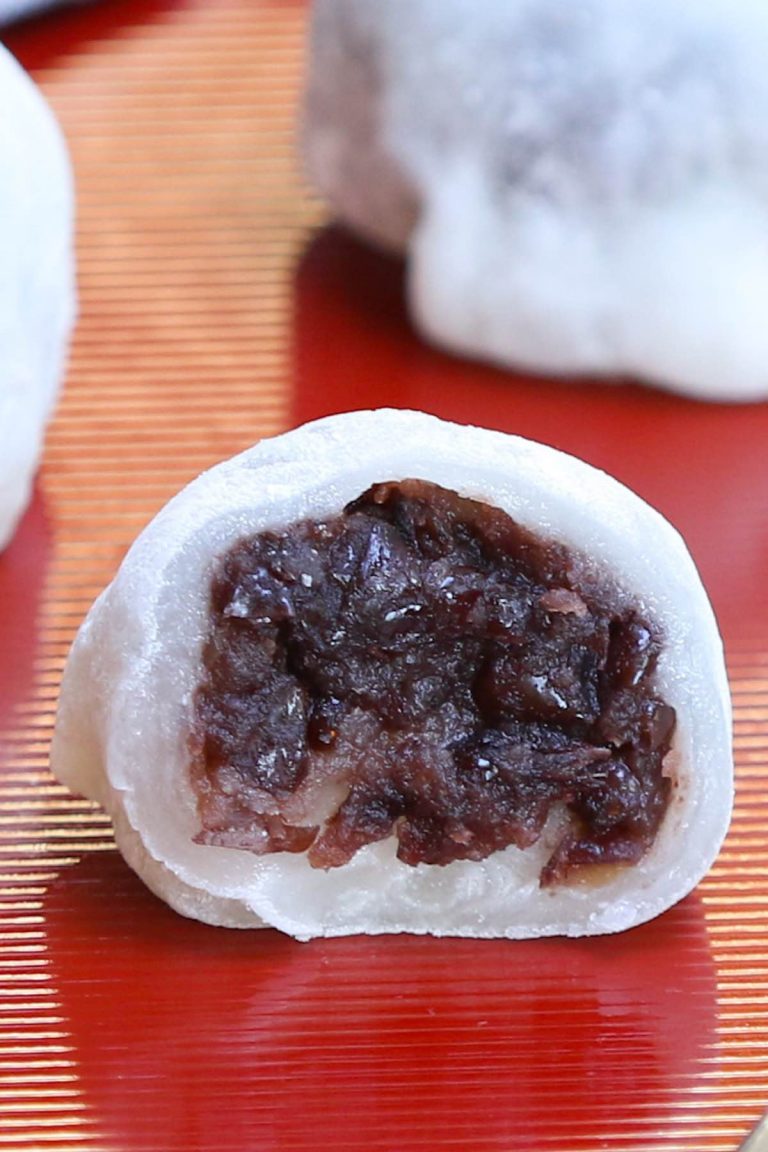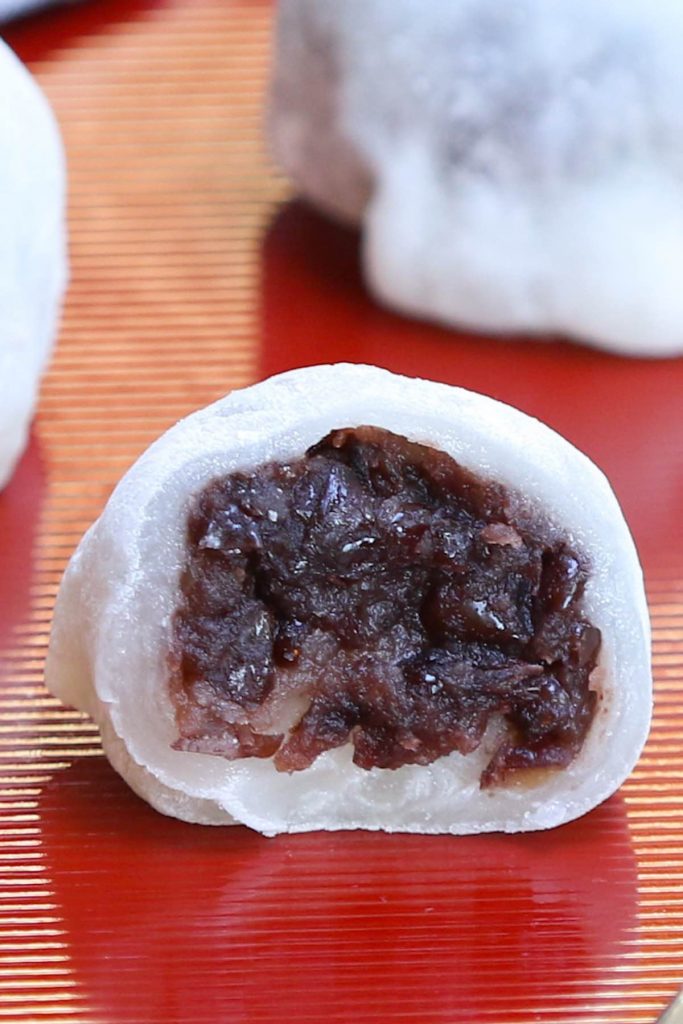 Japanese sweets are great because they're usually adorable, but also not overly sugary. This Daifuku is no exception. These little mochi balls are filled with red bean paste and make a yummy snack or super impressive dessert.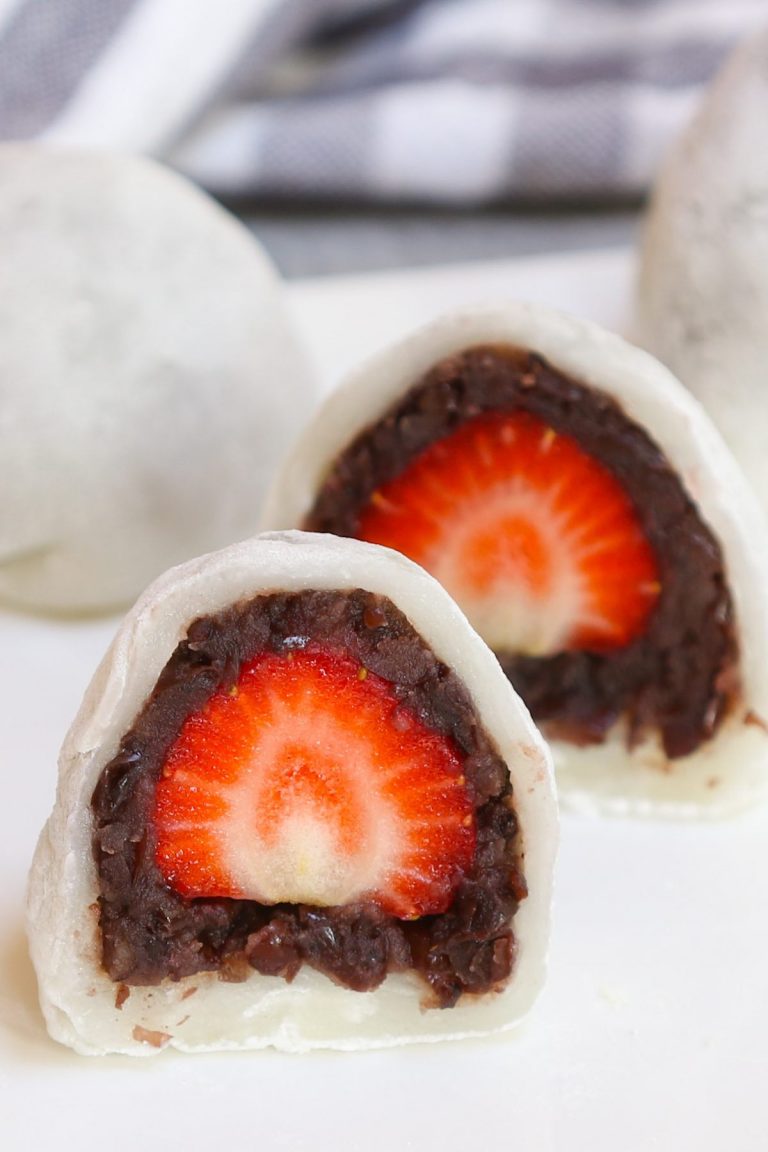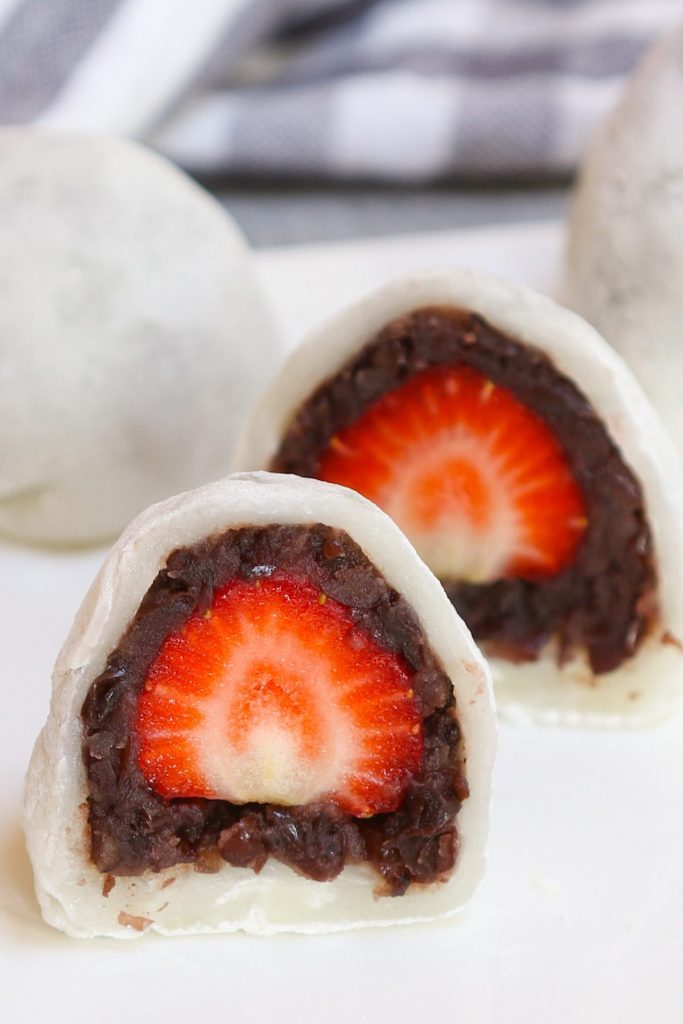 Mochi might seem pretty intimidating to make, but it's actually quite easy! This recipe makes delicious dessert bites that wrap fresh strawberries in red bean paste and then soft and chewy mochi. Guaranteed to go fast at any gathering!
Delicious Thai Foods
Like Chinese foods, Thai cuisine also incorporates the five flavors of sweet, sour, bitter, spicy and salty. However, typically all five are used in a single dish. Rice and noodles are key components of Thai cuisine, but while rice is usually served to share, noodles are portioned individually. You'll notice that most dishes have everything you need – there's no skipping out on your veggies when you're eating Thai food!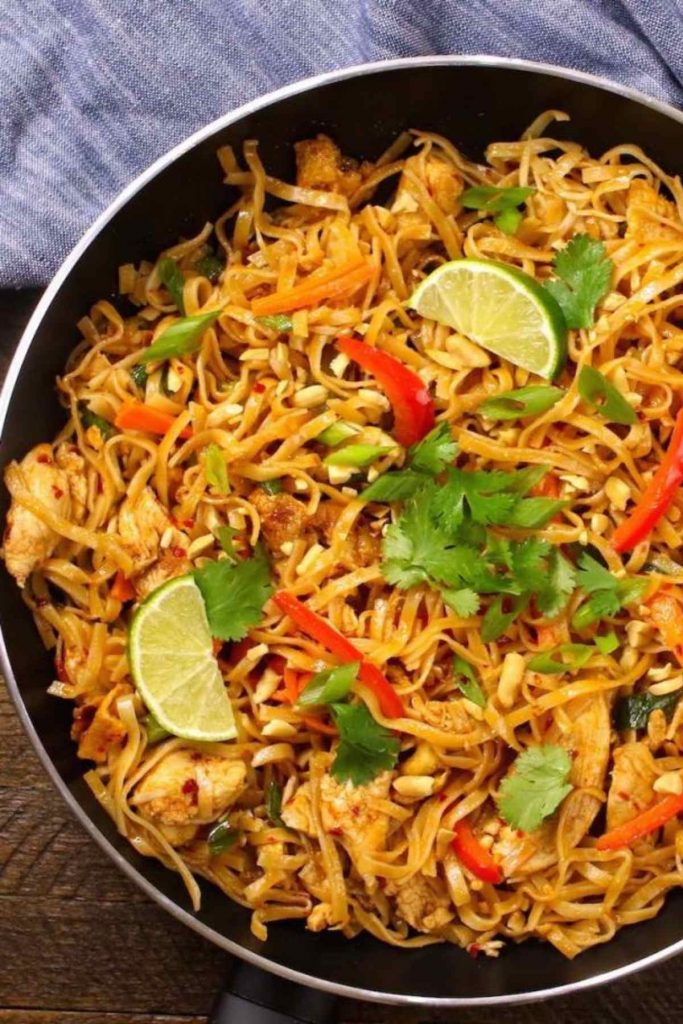 There are few foods as comforting as a bowl of noodles, and Pad Thai is so beloved because you get that comfort but with tons of added flavor too. The nuttiness is the really distinct taste in Pad Thai, but there's also a great tang too. For a bowl of noodles, it's a lot lighter than many thicker noodle options. As a meal, it's bright and colorful and comes together really quickly.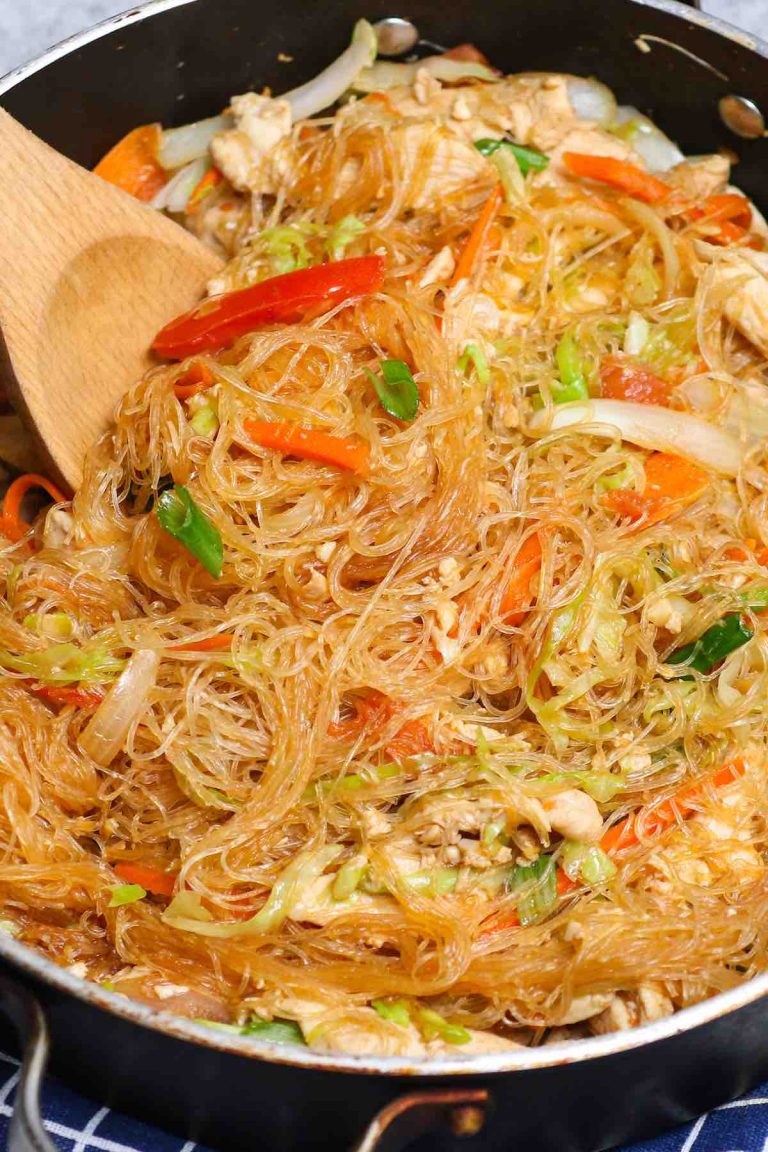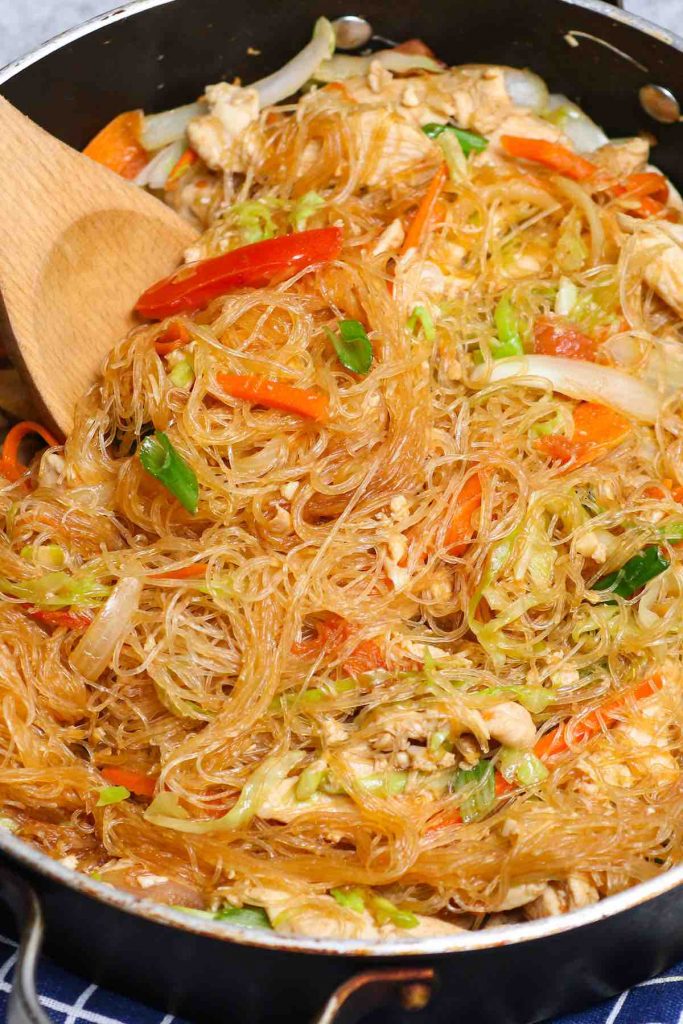 Pad Woon Sen is made with Thai Glass Noodles, which turn clear when you cook them, hence the name. They're made from mung bean or green pea flour, making this dish a great option for anyone on a gluten-free diet. The noodles are stir fried with meat, veggies and egg along with a sauce made from soy and fish sauce, which adds a great umami flavor.
This delicious chewy noodle dish is a popular street food in Thailand and you'll understand why when you realize how quick it is to make. It's made with thicker noodles than a Pad Thai and the ingredients are simple: noodles, protein, broccoli and sauce. Whip it together in just 20 minutes for a super satisfying meal.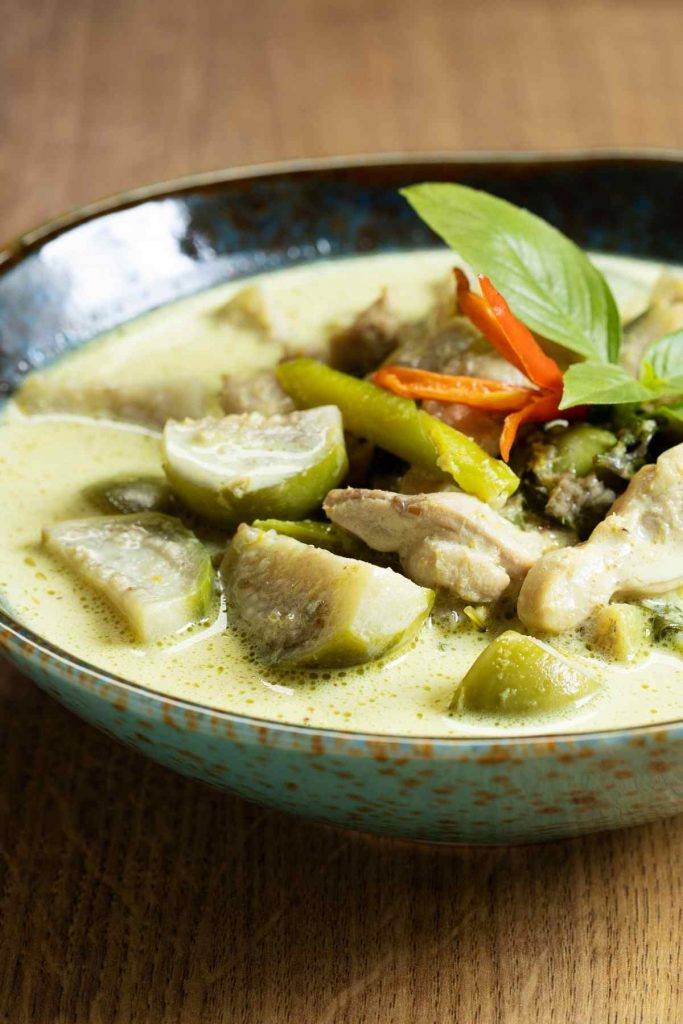 We have to include a curry dish in this list! There are three types of curries in Thai cuisine – red, yellow and green. Green is the most popular and gets its color from green chilies and makrut lime leaves, giving it a milder heat and slight tanginess. This saucy dish is easy to make in batches and keeps well in the fridge.
One of the great things about Thai cuisine is how fast to make the dishes. It can be hard to make wholesome, well-balanced meals that taste great without spending hours to get them there, and this Thai Basil Chicken takes just 10 minutes from start to finish. Like many of the other dishes on this list, it uses soy and fish sauces to coat the meat, but in this recipe, it's much more of a marinade than a sauce, if you're looking for something with a little less liquid.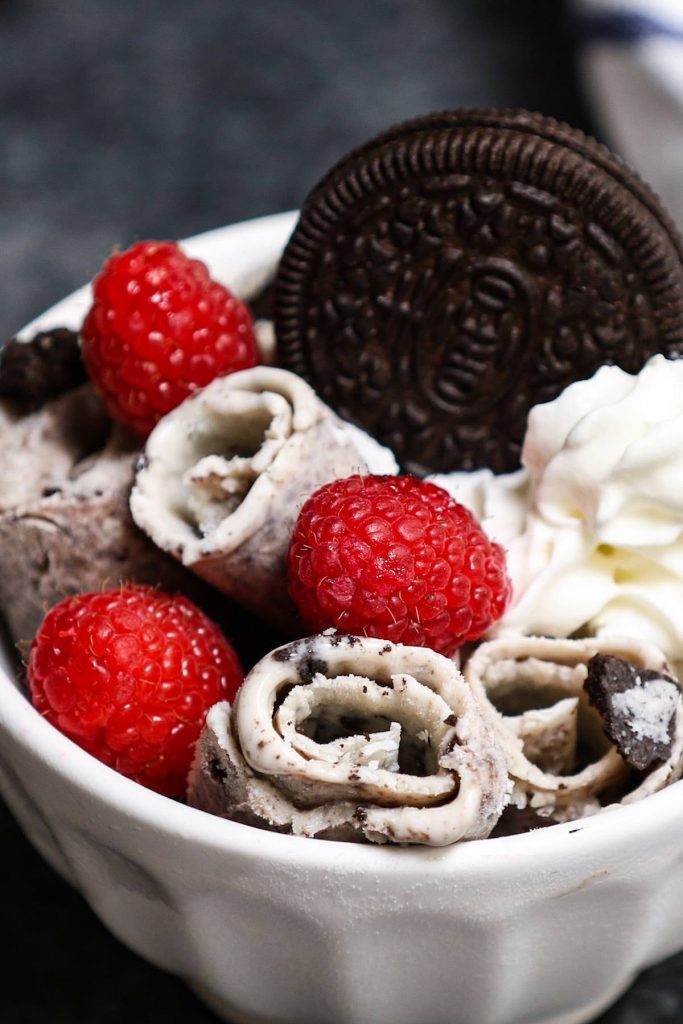 Rolled Ice Cream is the kind of food you look at and think you could never possibly make at home, but it's actually quite simple! This recipe doesn't even use an ice cream maker, which does mean it requires a little extra time. But it's a great thing to prep the night before and then take out to enjoy on a sunny afternoon.
Popular Indian Foods
Indian cuisine is meant to be eaten socially, so it's prepared in a way that leads to family-style serving. While in North America, a lot of our favourite Indian dishes tend to be meat-based, Indian cuisine is very accommodating to vegetarian diets. Foods will vary in the North, South, East and West but warm spices are common across all Indian cooking. Yogurt is also a popular ingredient in savory dishes.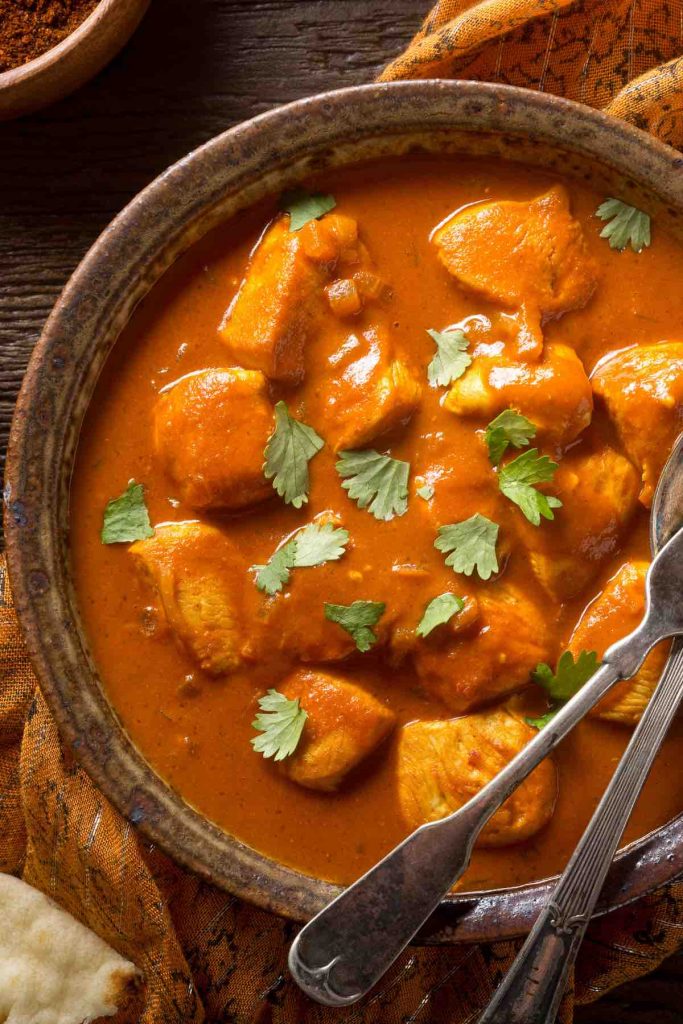 Chicken Tikka Masala is a delicious Indian dish that's great for anyone who doesn't want anything particularly spicy. Chicken is marinated in yogurt mixed with a variety of warm spices, which creates really tender and flavorful pieces. It's served on a bed of rice and/or with naan and is a guaranteed crowd-pleaser.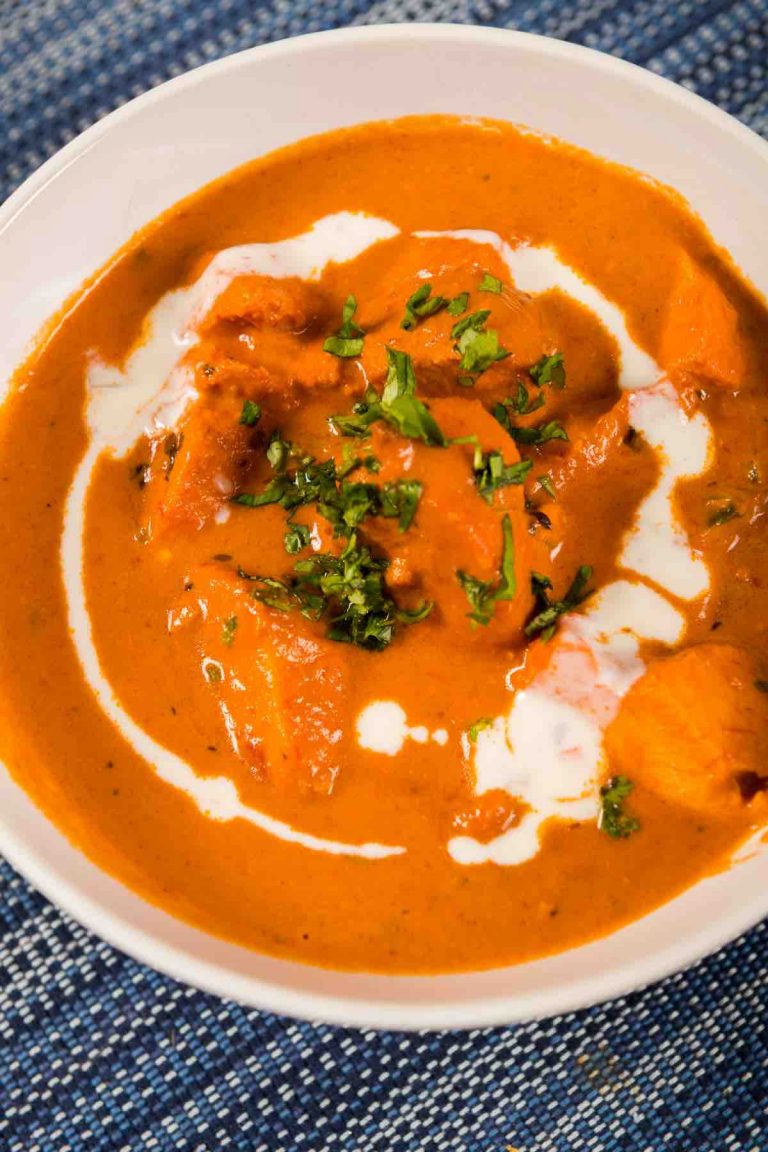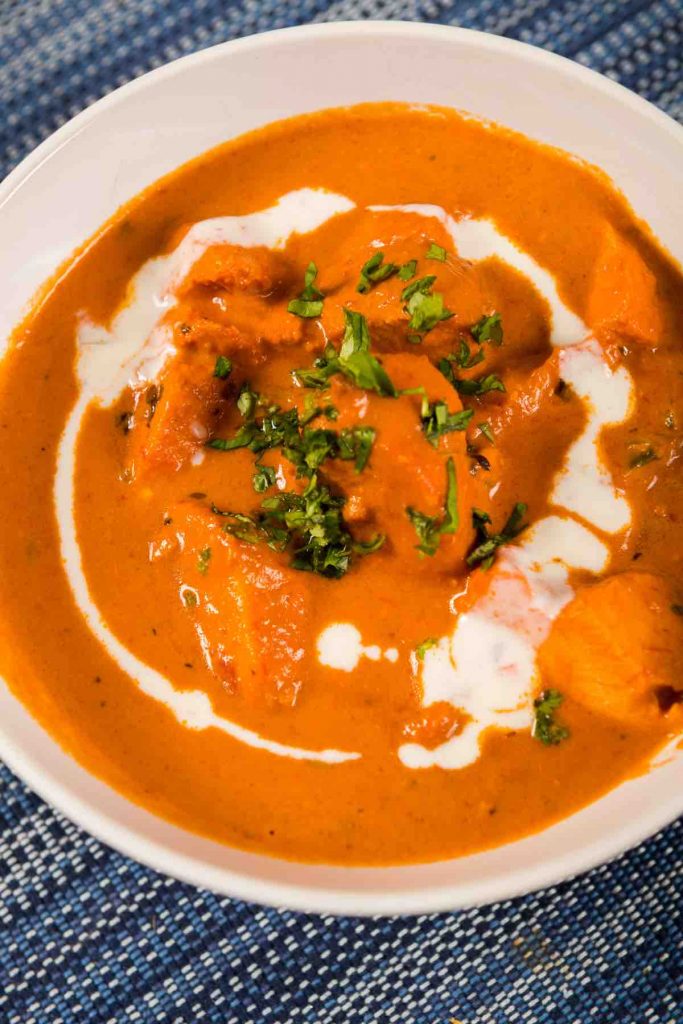 Chicken Tikka Masala and Butter Chicken probably take the top two slots for the most ordered dish at Indian restaurants in North America. While they're both tomato-based, and extra saucy, they are very distinct dishes. The key ingredient in Butter Chicken being, of course, none other than butter. While it's traditionally cooked in a tandoor, this simplified recipe gives you a decadent meal in just half an hour.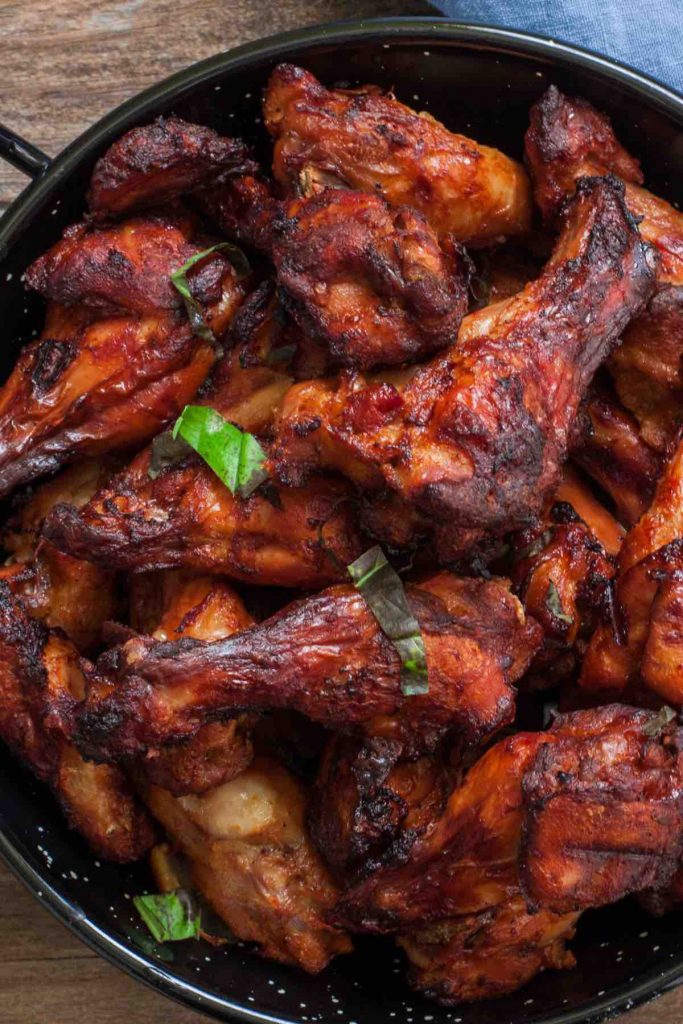 Tandoori Chicken is easily recognizable because of its bright red color, which comes from a mix of red chili powder and cayenne pepper. While the name comes from the clay oven the dish is traditionally cooked in, a tandoor, this recipe will show you how to make this smokey chicken using just your home oven.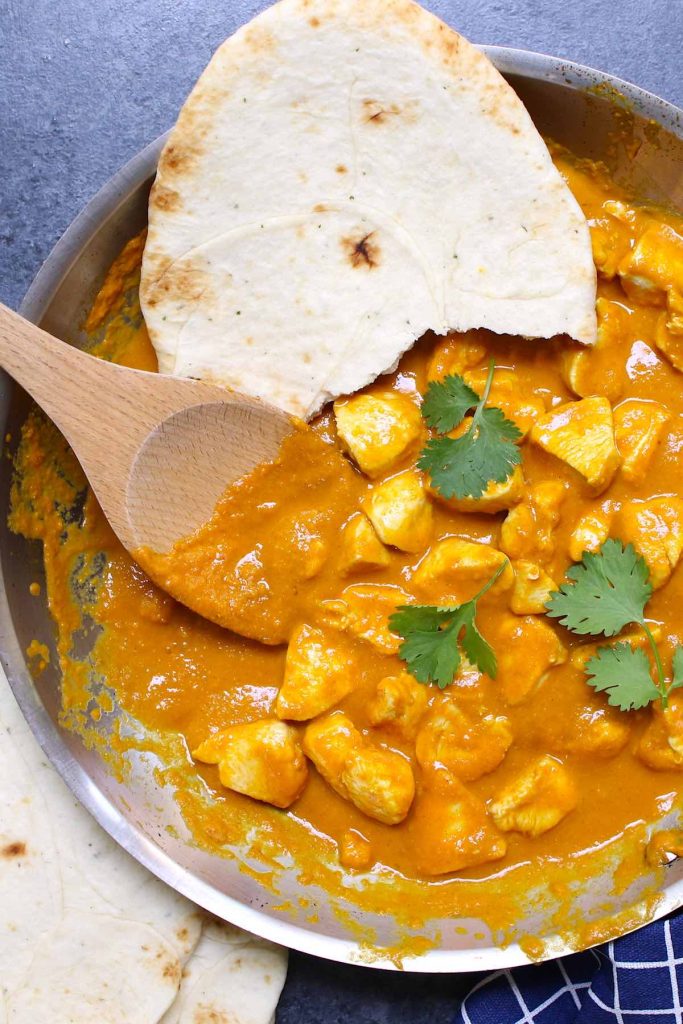 This Chicken Curry is a great recipe to add to your rotation because it actually tastes better after a few days in the fridge. It's also easy to make in batches and it freezes well. It's a great way to give new life to ingredients in your fridge because you can easily use a leftover chicken and toss in all the veggies you'd like. The result is a creamy and savory (and a touch spicy, if you choose) meal ready to go in just 30 minutes.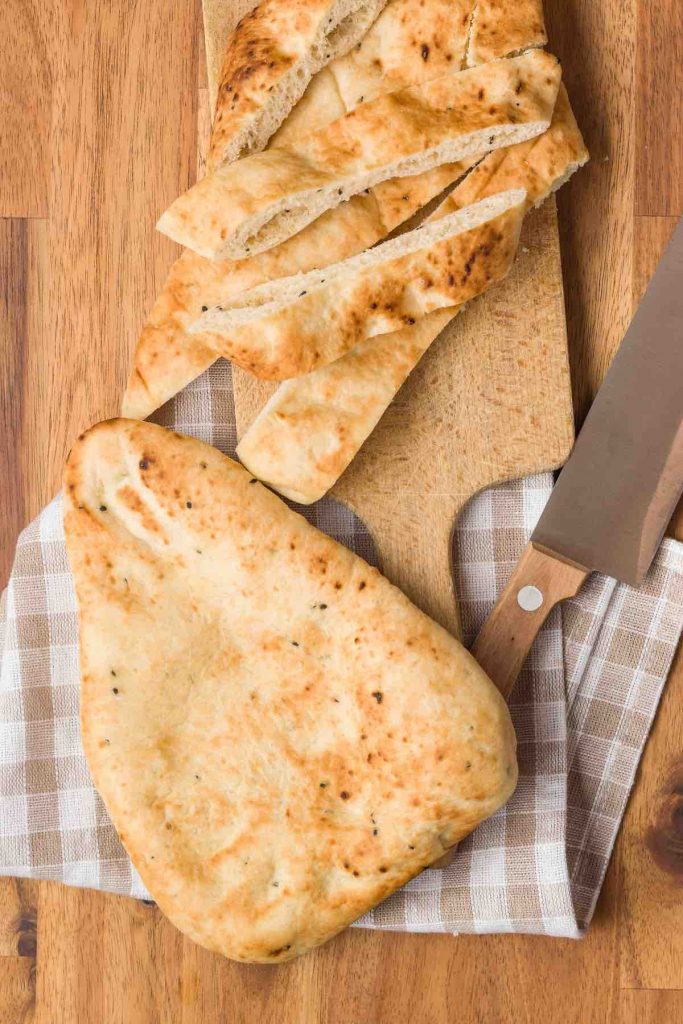 This is a dangerous recipe to add to your repertoire because it is nothing short of addictive. Naan is a must alongside Indian meals to lap up the extra sauce, but it sure is delicious on its own too. This recipe requires some dough work, which can be time-consuming, but naan is actually made on a skillet, instead of baked.
Korean Food Recipes
If you've ever been to a Korean restaurant, you may have noticed one distinct feature of the meals. Korean meals are served with plenty of side dishes (sometimes up to twelve). There are a few other key features of Korean cuisine too. The ingredients are cut into bite-sized pieces during prep, making the meals easy to eat without a knife. Many ingredients have been pickled, salted or fermented too – Korean cuisine excels at preservation. Rice is a staple to basically every meal.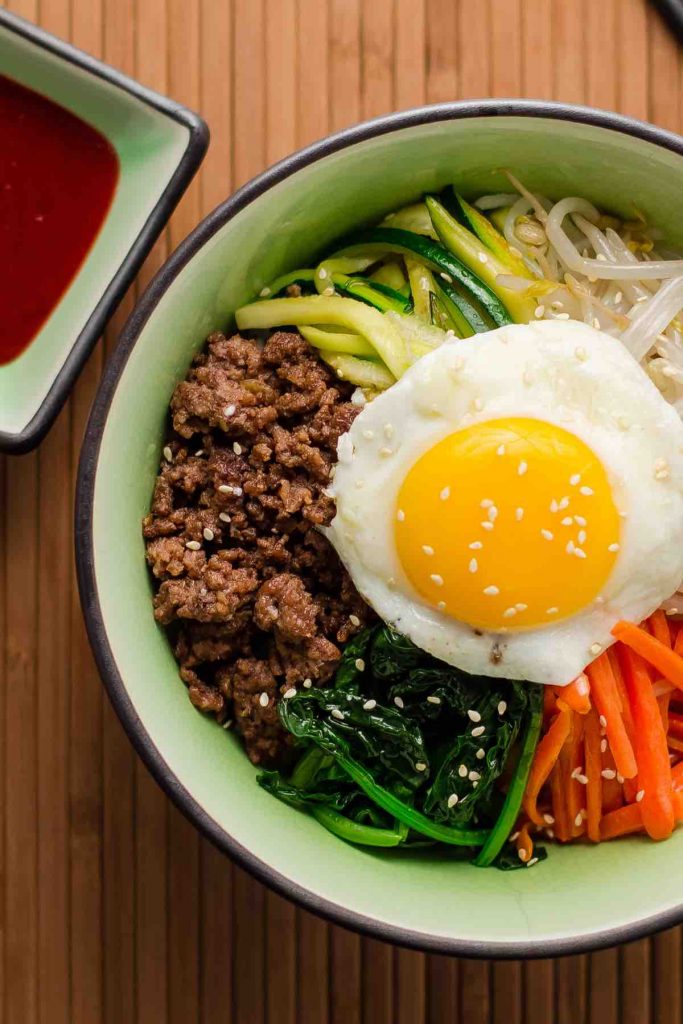 Bibimbap is a great dish full of color from all the bright vegetables used in it, but it makes for a much heartier meal than a salad. The name translates to "mixed rice with meat and assorted vegetables", so there are many different variations. I recommend trying the recipe as is and then finding ways to make it your own.
Kimchi Fried Rice is a great way to use your leftover steamed rice in a flavorful, slightly tangy dish. It combines kimchi and rice with meats and vegetables for a hearty rice dish that can be topped off with an egg. This dish has a subtle spice that can really be turned up depending on how you like it.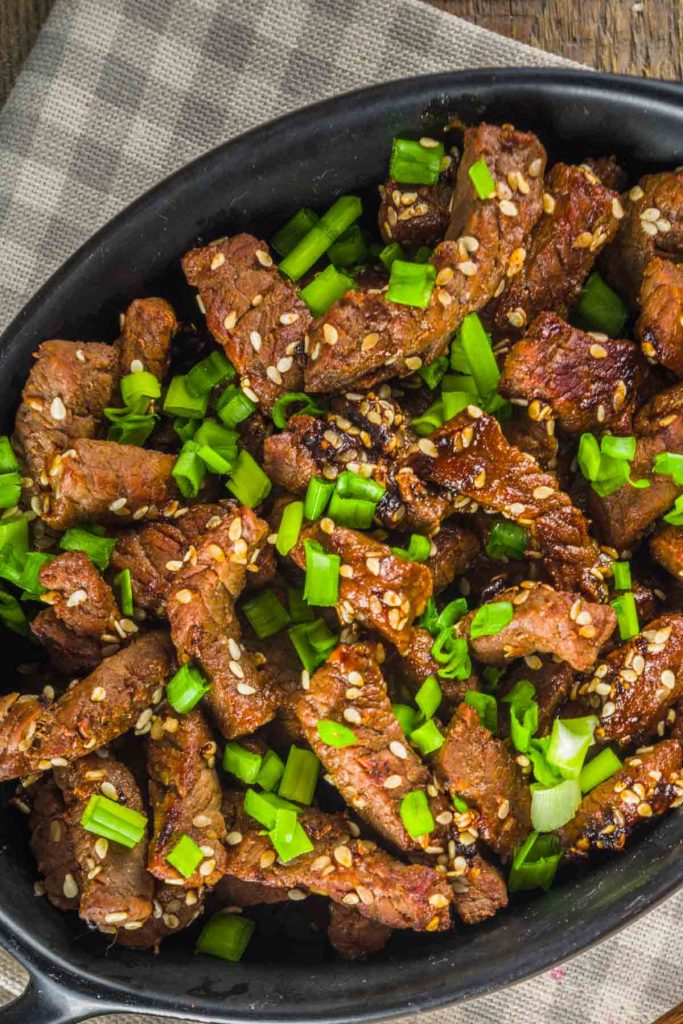 This Korean dish cooks thinly sliced beef over an open flame. It's cooked in a Bulgogi Sauce that has a pleasant balance of saltiness and sweet, using ingredients like soy sauce, rice wine and sesame oil. While at restaurants, Bulgogi Beef is usually chargrilled, you can quickly make it at home in a skillet and toss it over noodles, rice, or in lettuce wraps.
Glass Noodles, also known as Japchae, are sweet potato starch noodles and they're pretty light with a pleasant chewiness. Traditionally, the dish is prepared with lean meat, some vegetables and an egg garnish in a sweet and savory sauce. Unlike many of the other dishes on this list, the ingredients are cooked separately in a Japchae, but it still only takes about 30 minutes and is well worth the extra dirty dishes.
These Korean noodles are one of the most popular dishes in Korea. They're rich, full of flavor, and make for quick meals.
The noodles are coated and tossed in a smooth, savory, umami-flavored black bean sauce along with diced pork, zucchini, and onion.
Are Asian Foods Healthy?
As with any culture's cuisine, Asian diets all have their healthy and less healthy options. However, as a whole, Asian foods have two huge benefits you don't see as often in Western cooking.
The first is that the meals are all very well-balanced. There are lots of vegetables added in alongside the meats and rice for a meal that has something from each key food group. The ratio of vegetables to meat is also better, as there's typically more veg than meat.
The second main benefit to Asian diets is the use of spices. Along with adding flavor, each unique spice comes along with significant health benefits, and combining them means combined benefits too. In fact, some studies have shown that Asian diets can be linked to disease prevention and longevity.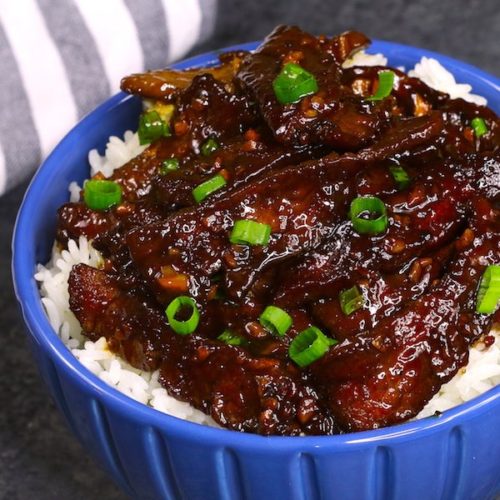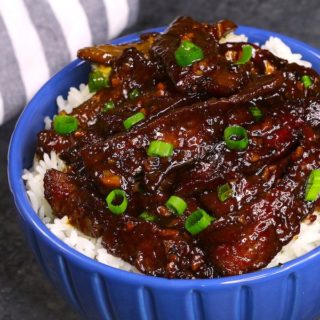 40+ Delicious Asian Foods (Easy Beef Stir Fry Recipe and More)
Beef stir fry is one of the best and popular Asian foods. It's full of flavor and loaded with tender and juicy beef.
Print
Pin
Rate
Ingredients
1 ½

flank steak or skirt steak

1/2

cup

soy sauce

1/4

cup

cornstarch

2

tablespoons

vegetable oil

divided

2

teaspoons

fresh ginger minced

3

teaspoons

fresh garlic minced

1/3

cup

beef broth

1/3

cup

brown sugar

4

green onions
Instructions
Slice the beef into thin strips that are 2-inch long and 1/4 inch thick.

In a medium bowl, mix together soy sauce and cornstarch.

Add the beef to the mixture and marinate for 30 minutes or up to 4 hours in the fridge.

Place a wok or skillet on high heat, add 1 tablespoon oil.

When the oil is hot, add minced ginger and garlic.

Once fragrant, stir in marinated beef together with all the sauce. Don't overcrowd the pan, and cook in small batches if needed.

Cook for about 2-3 minutes. Then add brown sugar, beef broth (or water) and green onions and stir-fry for 1-2 minutes. Remove beef to a plate.

In the same wok, add another tablespoon oil, stir-fry the vegetables of your choice for 3-4 minutes or until cooked through.

Add back cooked beef and mix with the vegetables. (You can also add cooked noodles)

Remove from heat, sprinkle with green onions, serve and enjoy!
Nutrition
Calories:
303
kcal
|
Carbohydrates:
29
g
|
Protein:
22
g
|
Fat:
11
g
|
Saturated Fat:
7
g
|
Cholesterol:
51
mg
|
Sodium:
1748
mg
|
Potassium:
432
mg
|
Fiber:
1
g
|
Sugar:
19
g
|
Vitamin A:
120
IU
|
Vitamin C:
3
mg
|
Calcium:
53
mg
|
Iron:
2
mg
Tried this recipe?
Follow or tag us on Pinterest @izzycooking