After a long day at work, we'll prefer to have a quick and easy meal at night. We've rounded up 30+ of the best Easy Weeknight Dinners that are sure to blow your taste buds away! From pasta to rice to soup and casserole, you'll get inspired.
Whether you're cooking for two or a bigger family, finding dinner meal ideas for the week that are also easy weekday meals is essential.
Having to prepare dinner every single day can be a real chore, especially the part about figuring out what to cook! Fun, creative, and mouthwatering, these meals are a guaranteed hit.
Baked chicken fajitas are ridiculously easy to make and go directly from oven to table in less than thirty minutes.
Serve with warm tortillas and your favorite toppings like sour cream and avocado.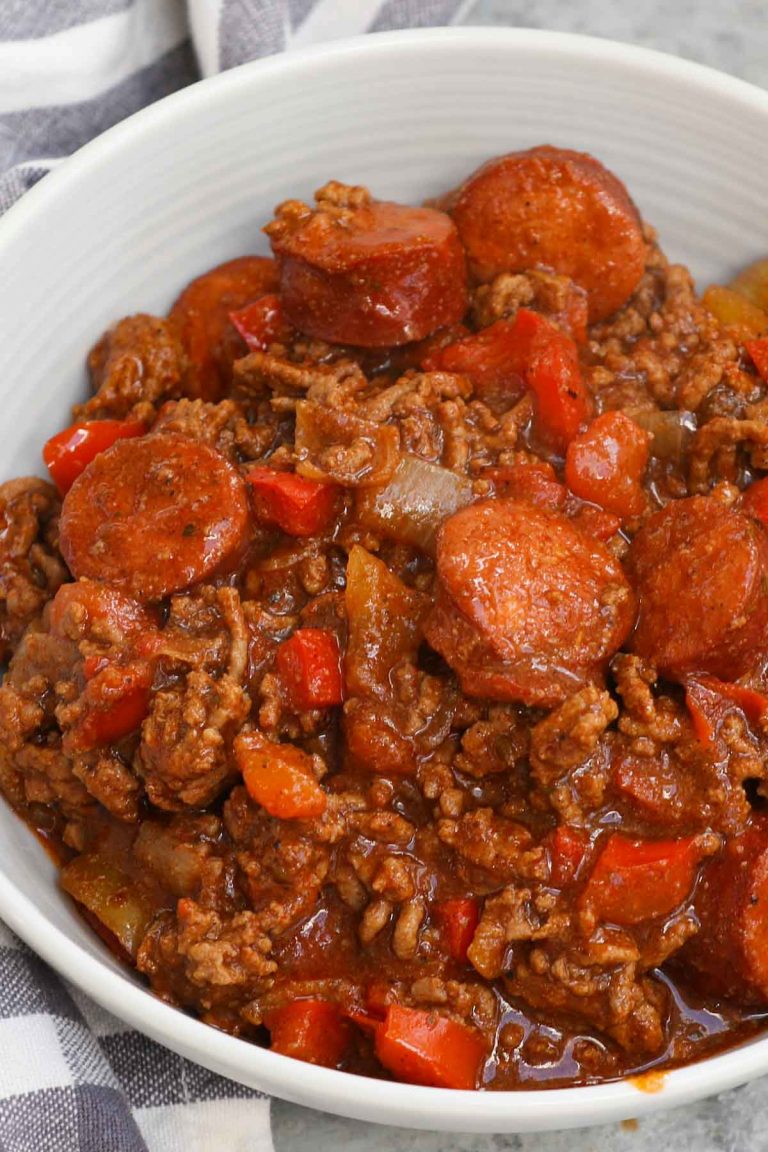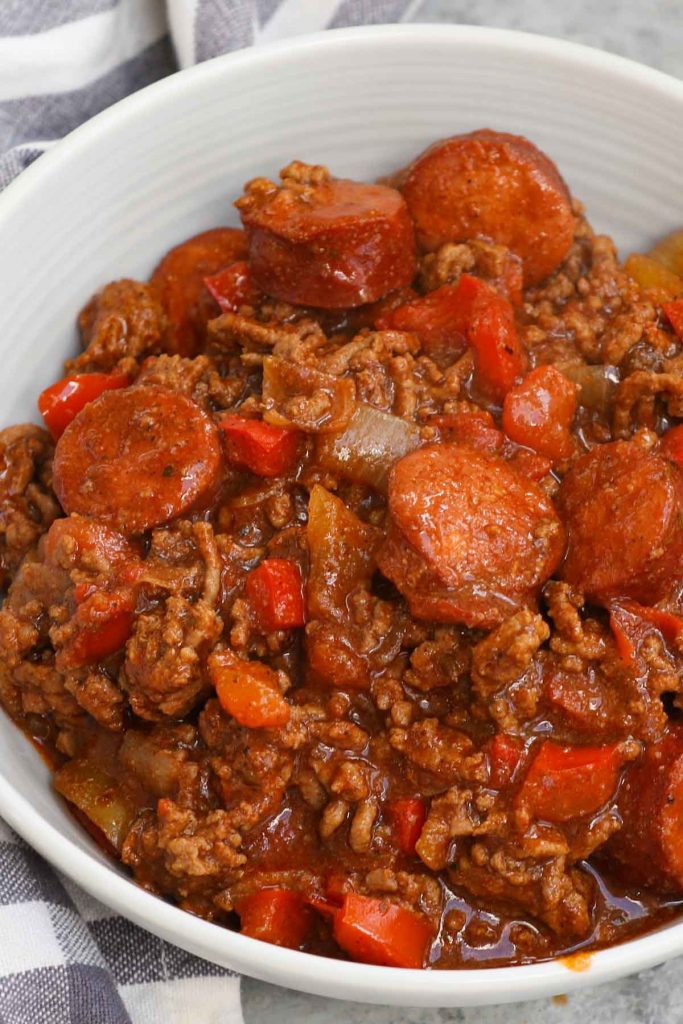 Prepare yourself for, you're about to make a chili copycat recipe that will blow you away.
Straight from the Texas roadhouse and right into your kitchen – it's the best chili recipe out there.
Made with two different meats, this dish is robust, hearty and delicious, and tastes just like you would imagine comfort would taste.
This isn't your regular nacho dish! This is your classic recipe kicked up a notch. Topped with ground beef, cheese, and all your favorite toppings.
It's a dish that is meant to share, making it perfect for any party or potluck.
This is a quick stir-fry with juicy chunks of chicken and pineapple in a tangy sauce.
Make this easy pineapple chicken recipe in just 20 minutes for a weeknight dinner the whole family will love. So much better than takeout!
If you're a cheese lover, then this one's for you! That's because this vegan grilled cheese sandwich is loaded with delicious cheese and it even it!
It doesn't stop there! This recipe also calls for vegan sourdough bread! Yum!
You won't be disappointed with this chicken fried rice! It has moist and tender chicken with peas and carrots and long rice all cooked together.
You can easily make this unique and your own with this favorite Chinese rice recipe – so many varieties of fried rice can be made.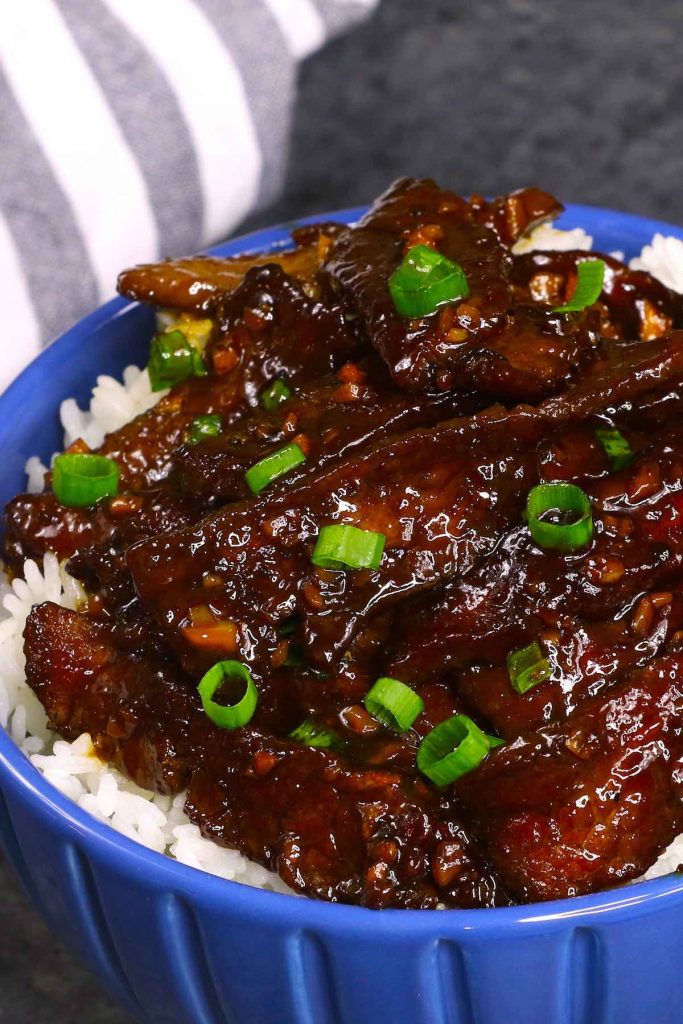 Loaded with tender beef, this beef stir fry combines the perfect marinade with soy sauce, brown sugar, garlic, ginger and beef broth.
Plus, you can step it up a notch by adding your favorite vegetables like broccoli – all that goodness in just 20 minutes flat!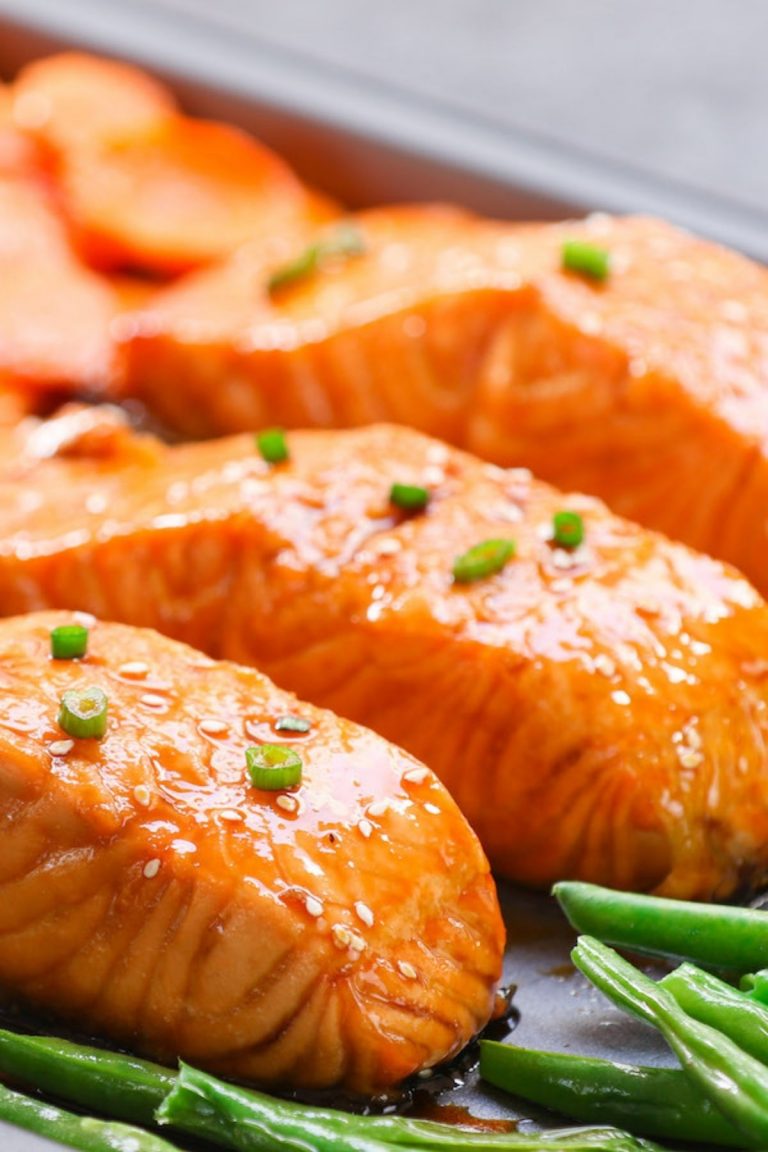 This 20 Minute easy salmon is flaky, juicy and pan-fried to perfection with 4-ingredient homemade Teriyaki Sauce.
It's the easiest, most healthy, and most flavorful teriyaki salmon you'll ever eat.
Whether you prefer spare ribs or back ribs, here's the perfect method for the best oven-baked barbecue ribs.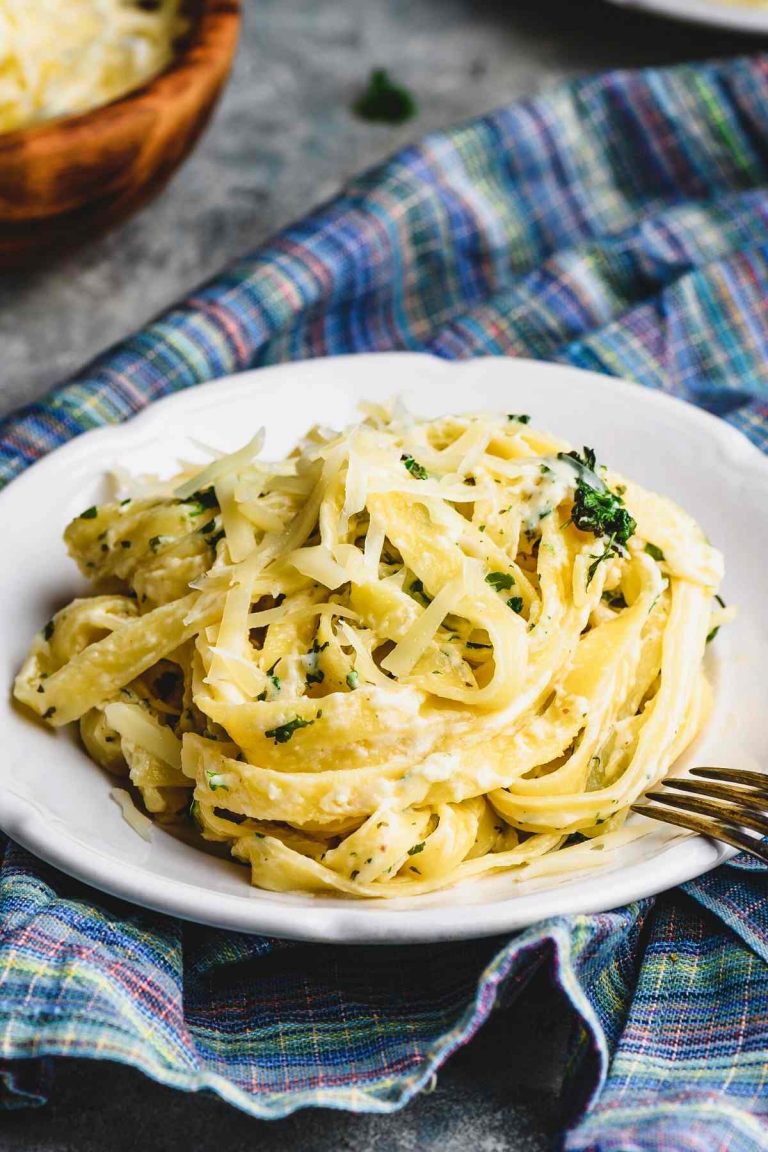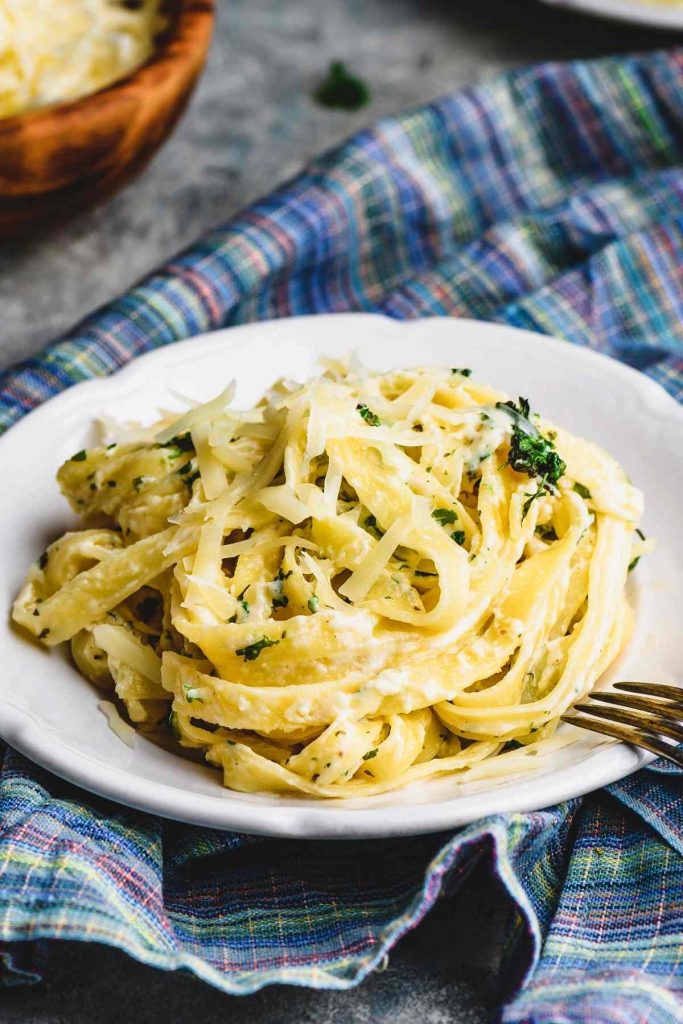 Here's a recipe that only takes five ingredients and takes just five minutes of preparation.
Fettuccine alfredo is an Italian dish that's incredibly creamy and cheesy too! The best part? The sauce is homemade!
Try this recipe for a hearty, homestyle meal that comes together in minutes.
Juicy Italian sausages are paired with roasted veggies for a filling dinner and easy cleanup.
Looking for a fun, vegetarian-friendly appetizer or snack? These nachos are perfect for movie night at home or Super Bowl Sunday.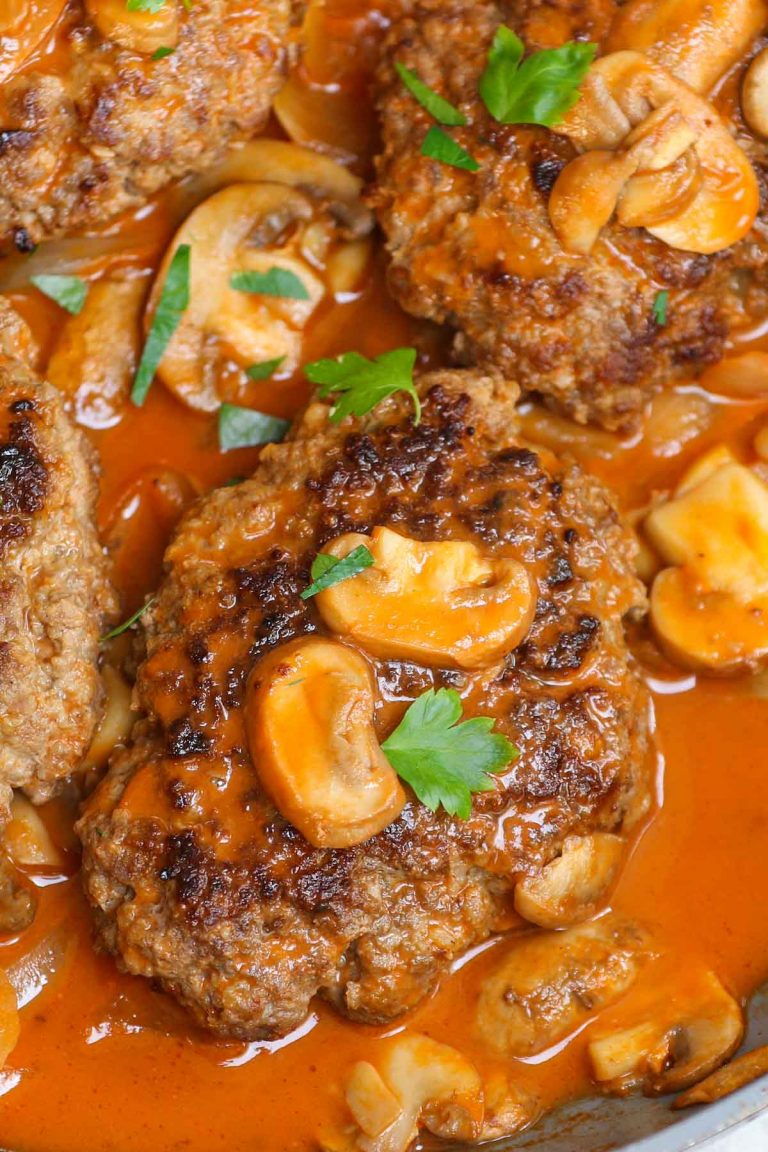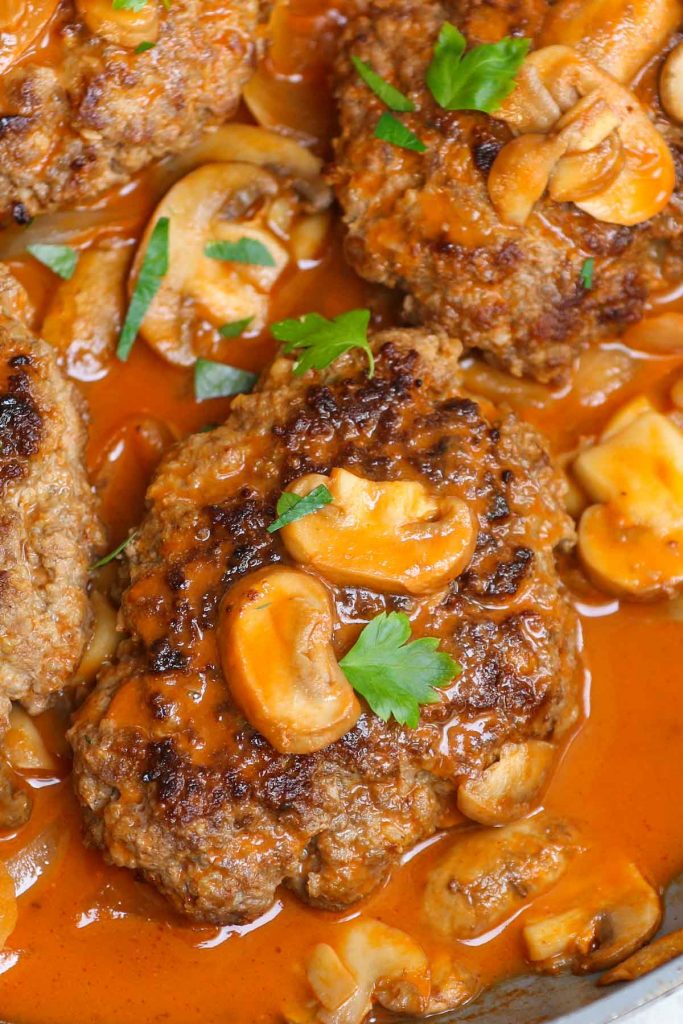 Juicy, tender, and creamy, Salisbury steak is a mouth-watering dish.
You'll get tips on how to perfectly make this recipe along with some great ideas for side dishes.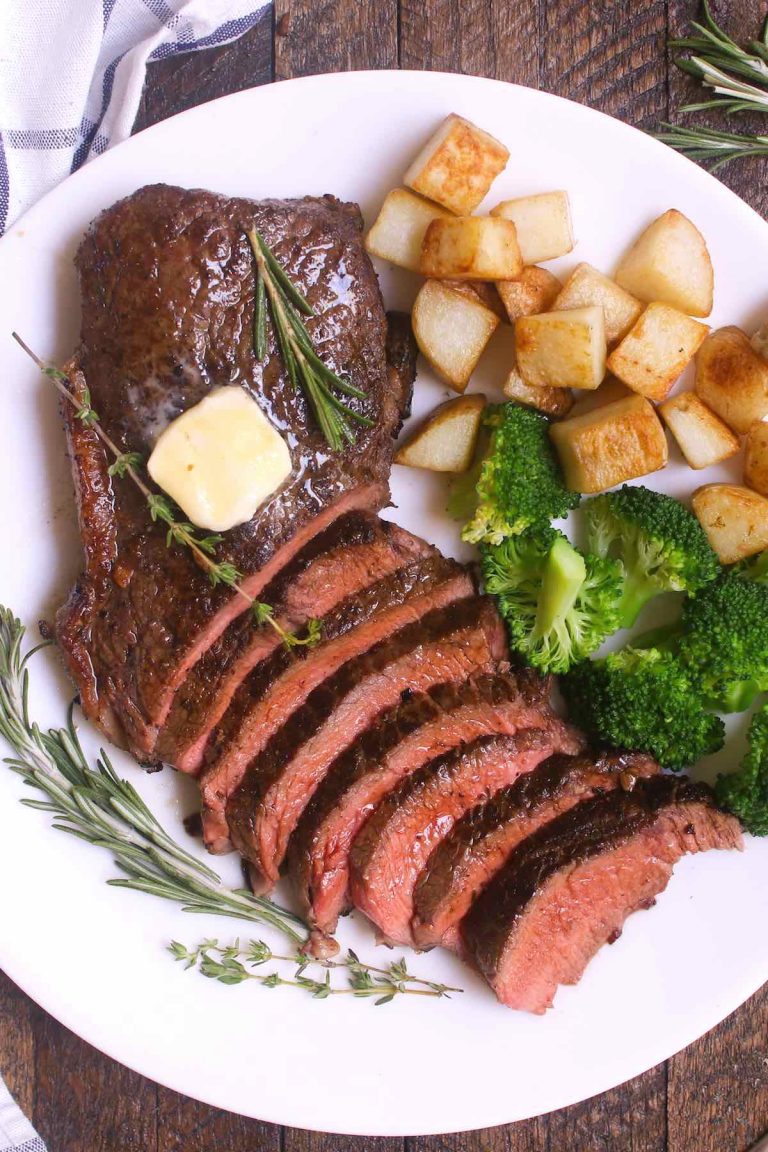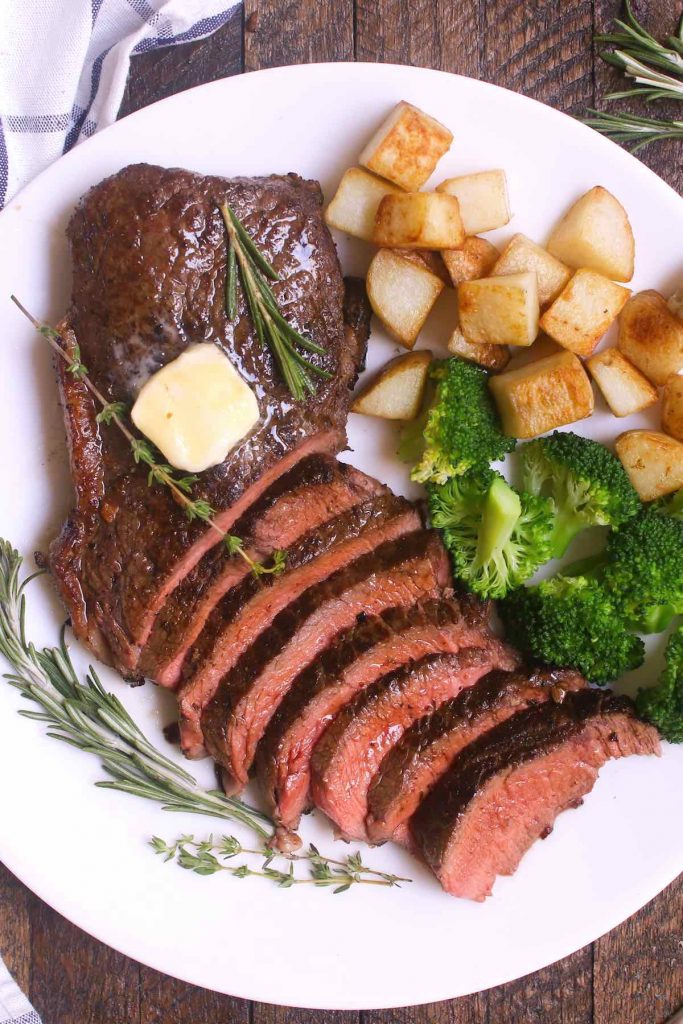 Enjoy this easy sirloin steak with mouthwatering garlic butter flavors. Pan-seared and caramelized to perfection, it may just be one of the most satisfying meals you've had in a while.
All it needs is some potatoes, spices, rice, broccoli and some pan-searing for this meal, plus it pairs perfectly with a salad on the side.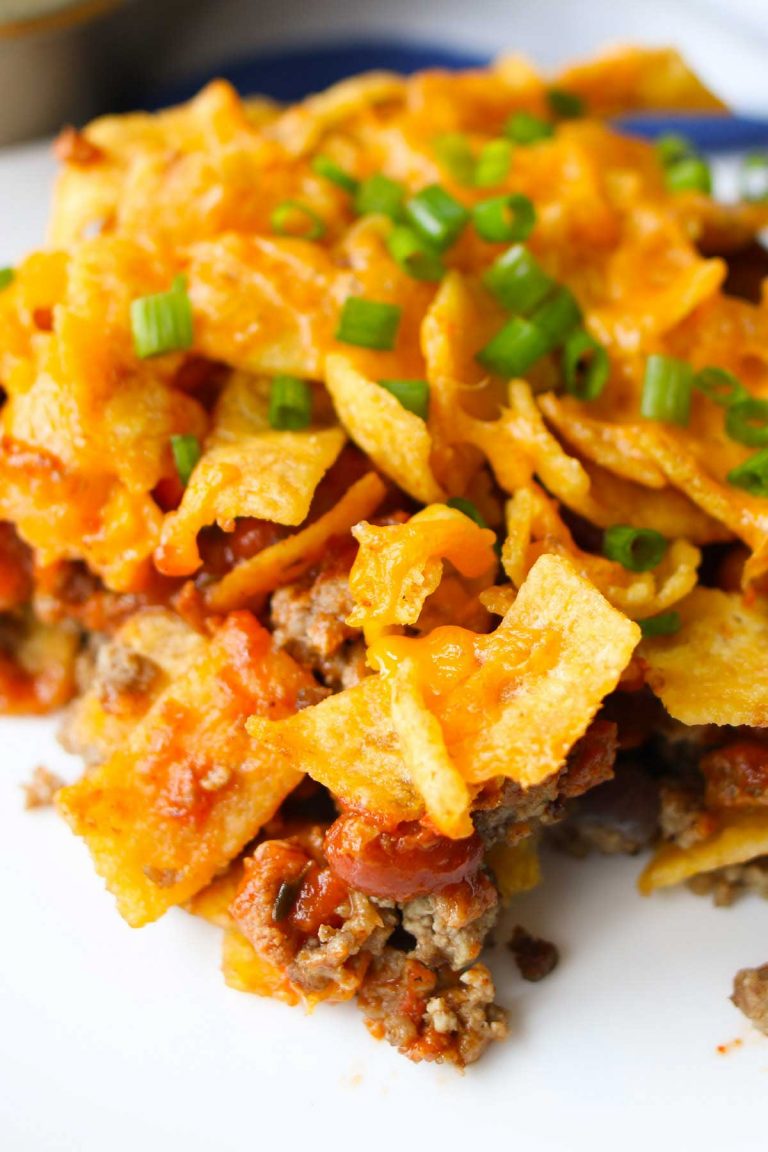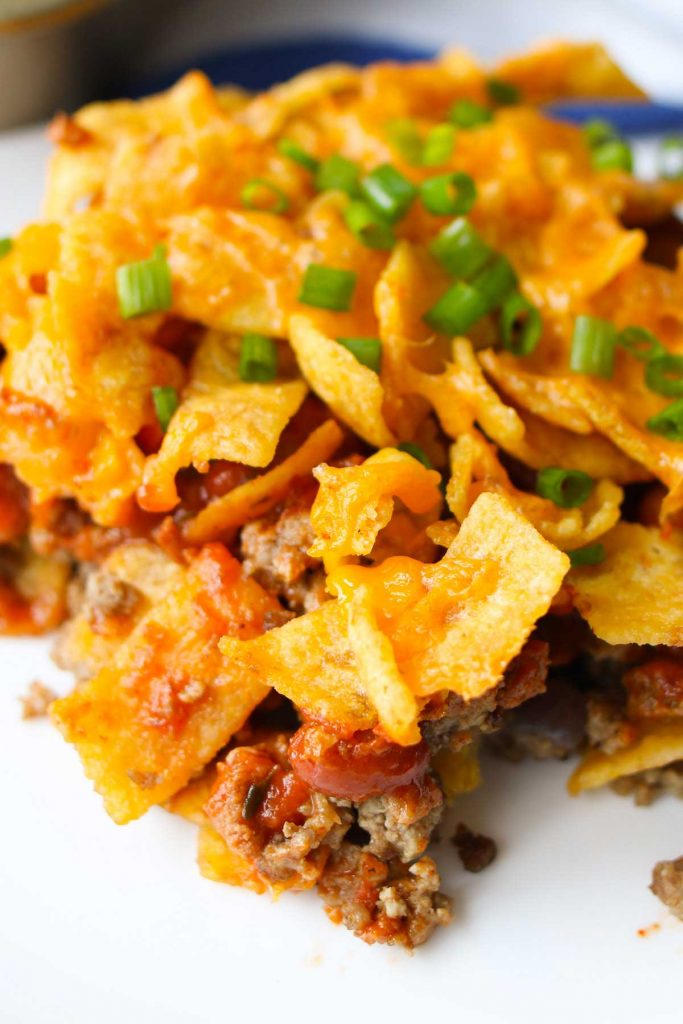 Think taco salad and now think of everything you love about it – now take a look at this walking casserole dish.
It's easily a taco salad turned into a warm and cheesy baked dish with fritos, doritos or tortilla chips and ground beef, plus it's easy to throw together! Tex-Mex at its best!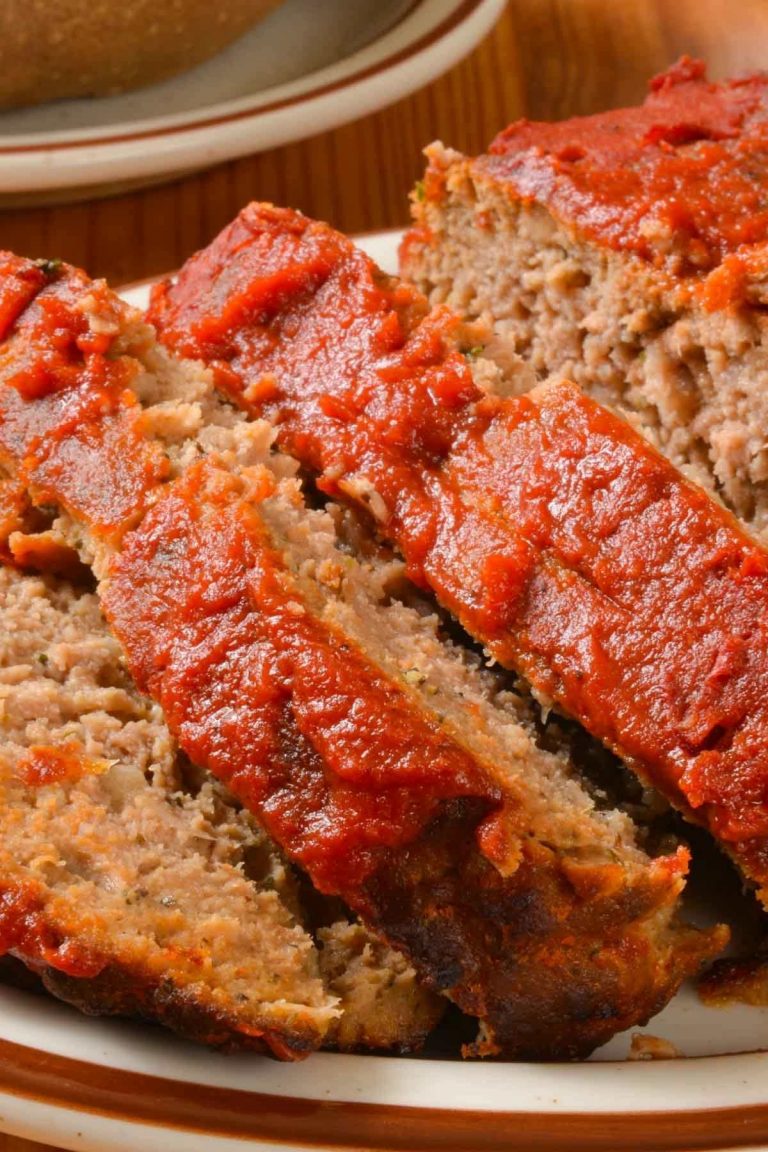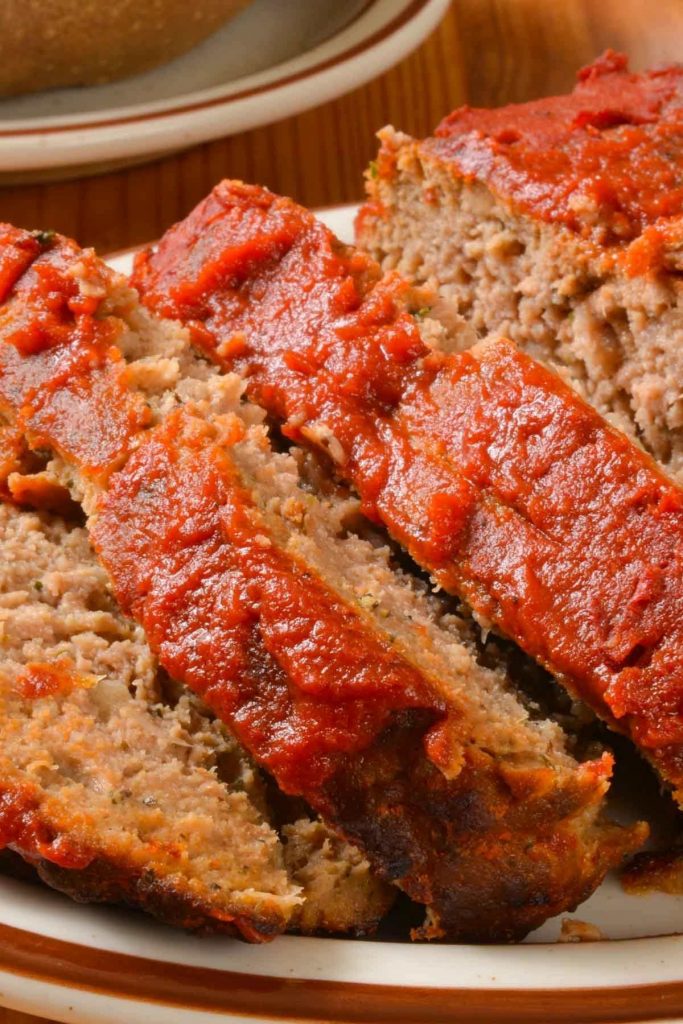 Tender, juicy and mouth-watering every time! This copycat recipe is made with just 6 ingredients and takes minimal prep – the key here is to season the entire meatloaf with the lipton onion soup mix.
Serve it up with asparagus or mashed potatoes to complete the meal.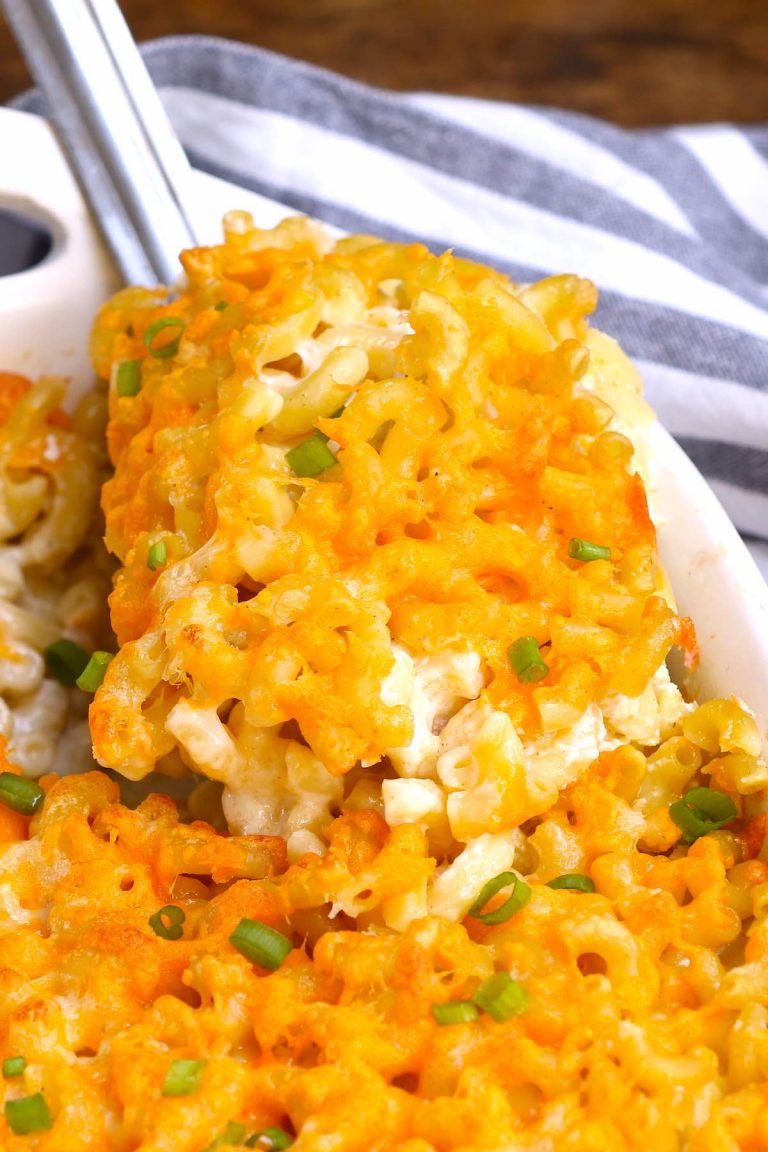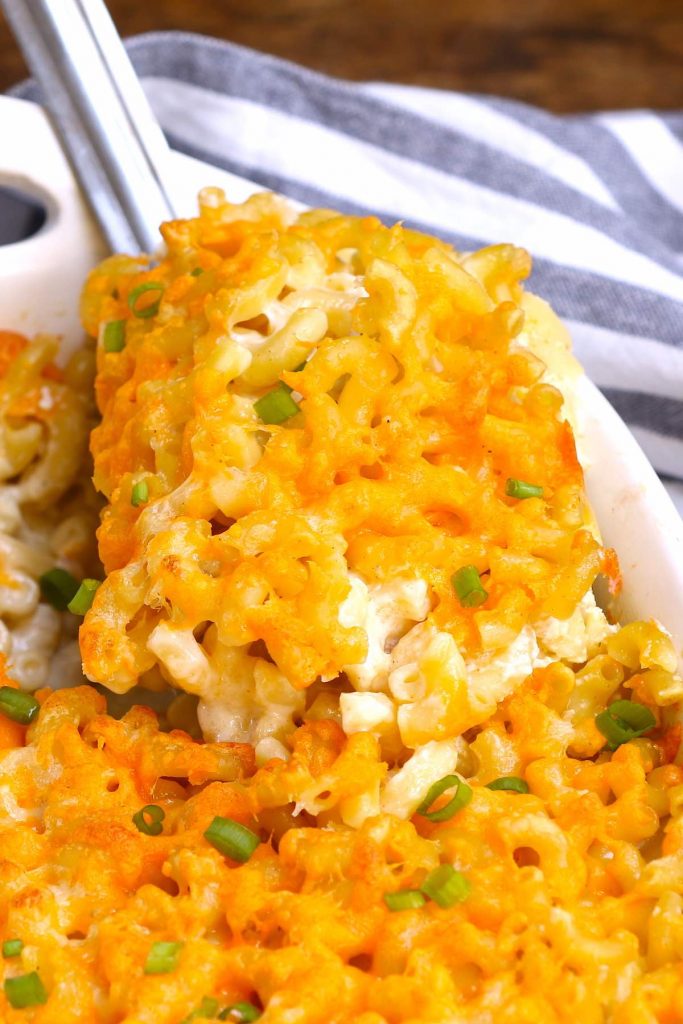 Southern flavors baked right into this Mac and Cheese, with its creamy texture it will knock out any store-bought version!
This recipe will easily make enough to please a crowd and all it takes is some sharp cheddar, evaporated milk, eggs, half and half, and some of those good Southern seasonings.
Have to be honest here, I had never heard of this combo – but boy am I lovin' it now!
You'll like it even more when you read you'll only need 3 ingredients, and it will be ready in 20 minutes!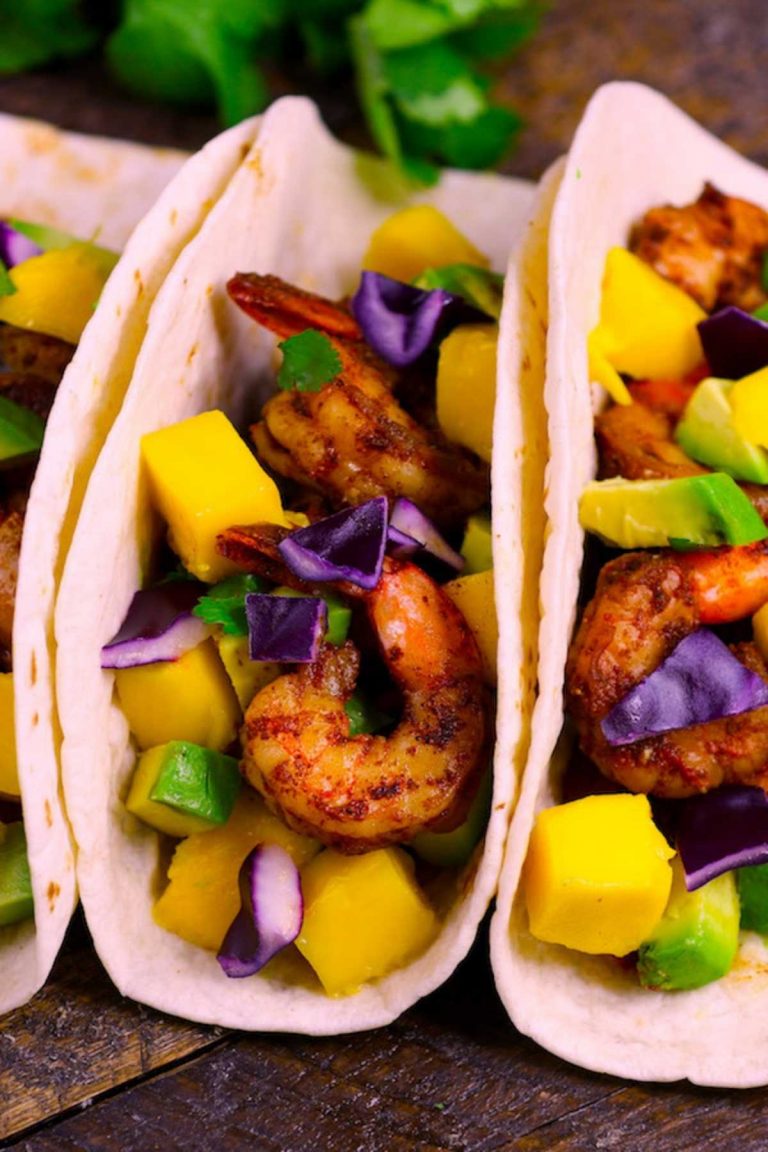 Blackened shrimp, avocado, mango, purple cabbage, lime and cilantro are the key ingredients in these easy blackened shrimp tacos – all ready in just 15 minutes!
They're healthy and flavorful with every bite and will definitely be a meal that everyone in your house will love!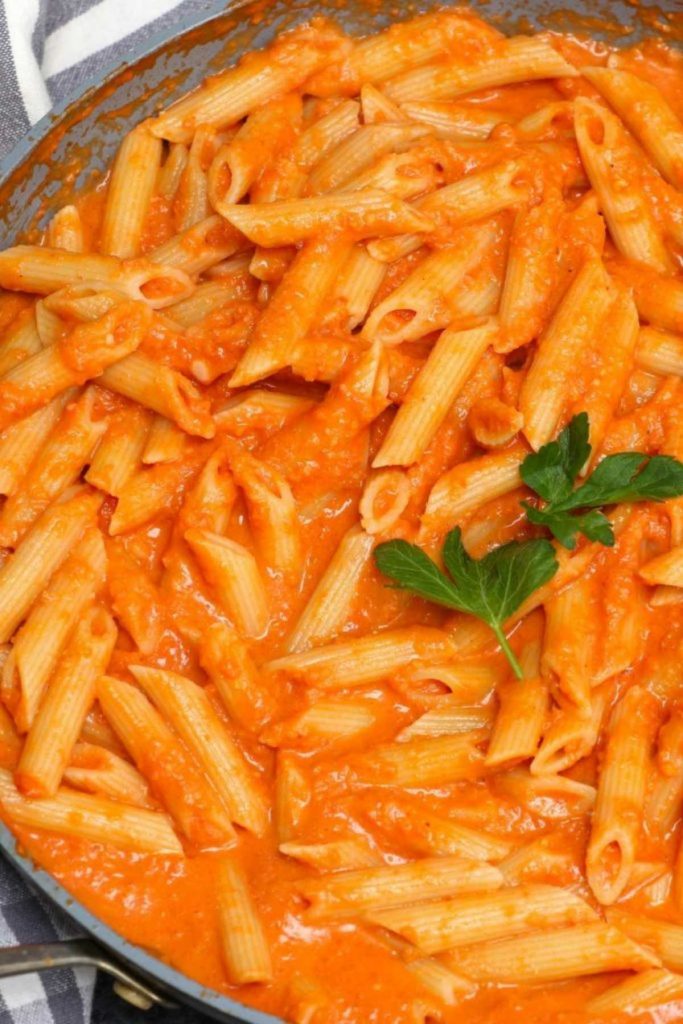 The sauce is nothing short of creamy, colorful, and full of flavor in this penne pasta with vodka sauce.
The recipe combines onions, tomato paste, cream, parmesan and yes vodka!
Don't worry though, there isn't any risk of intoxication here! Just pure satisfaction!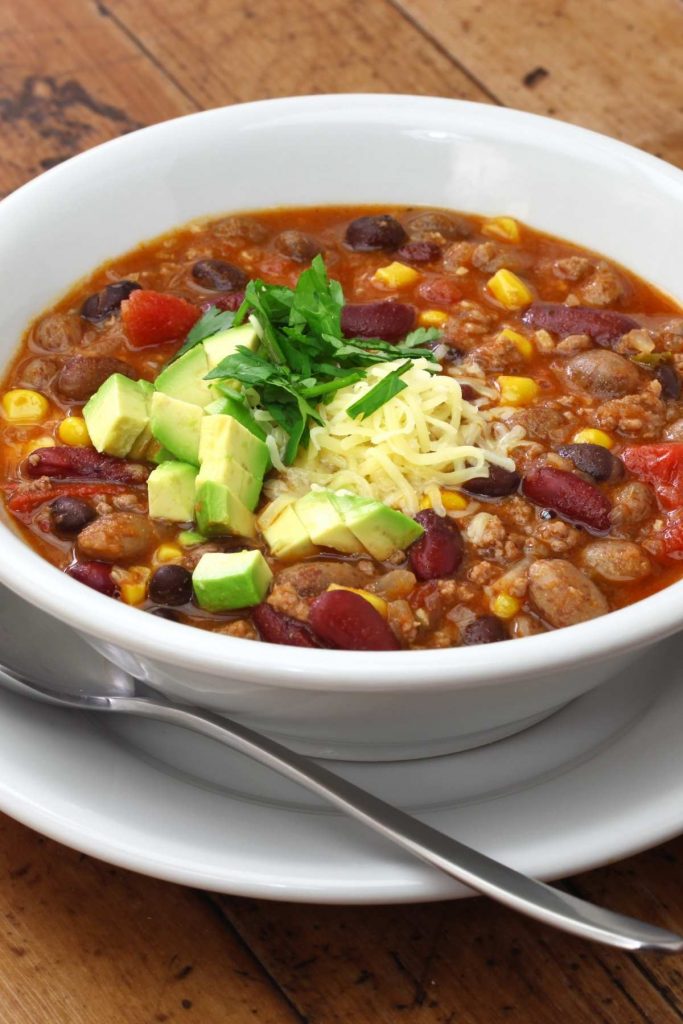 It's a taco turned into a soup! Ready in under 30 minutes, this dish is nothing short of easy!
Loaded with tomatoes, ground beef, corn, beans, and homemade taco seasoning. It's warmth and comfort all in one bowl!
This is a hearty pressure cooker soup recipe loaded with ground beef, crumbled bacon, diced hash brown potatoes, chopped green onions and cheddar cheese.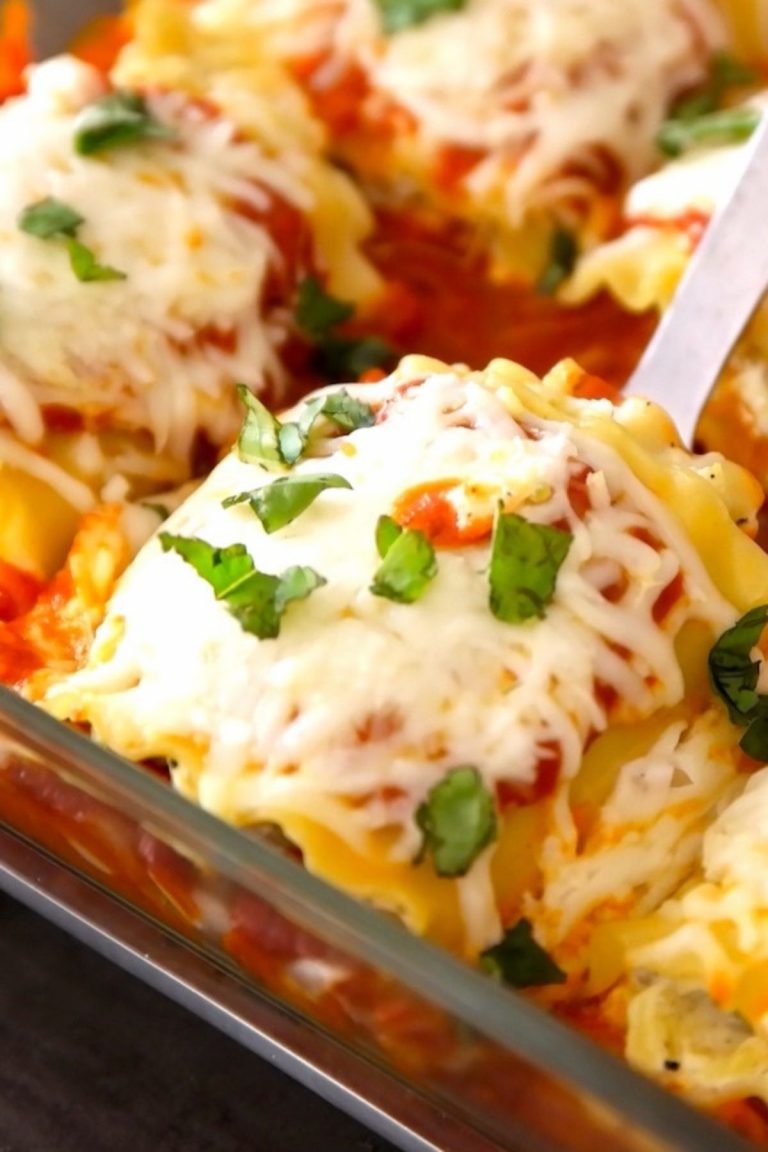 You have to admit, lasagna roll ups sound at the very least intriguing. Veggies, cheese, sauce all packed together with rich flavor! Plus it reheats and freezes well.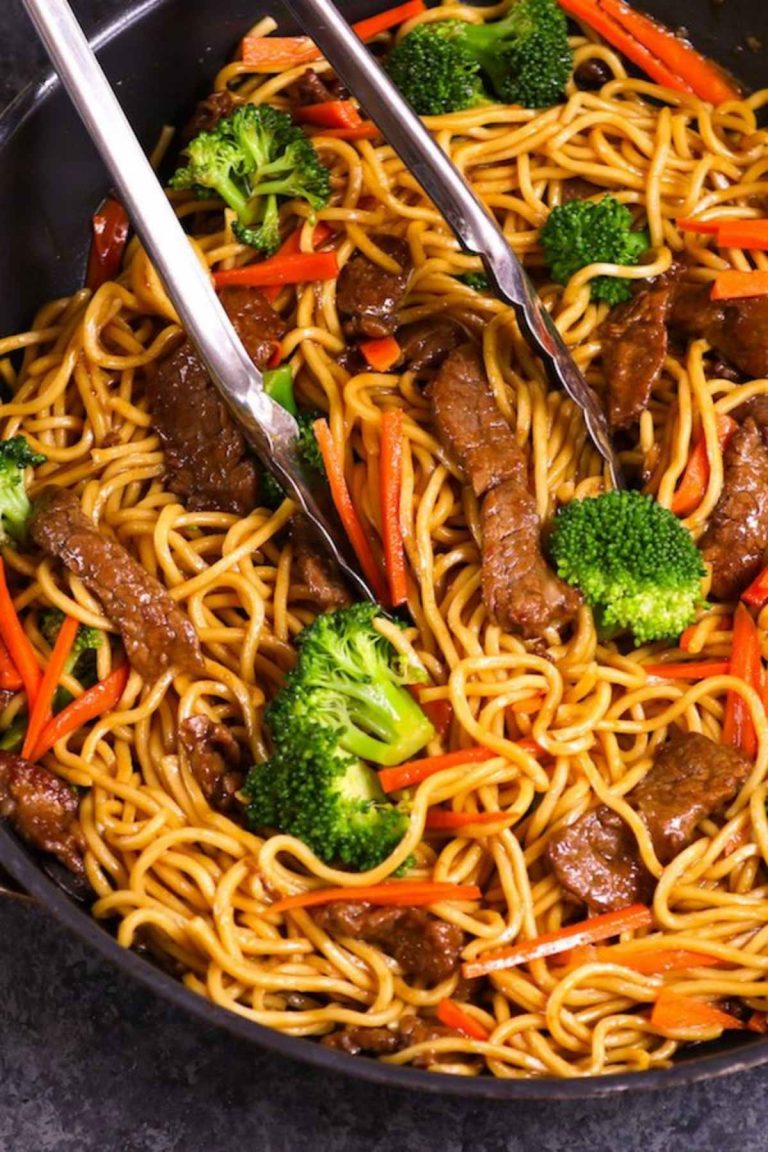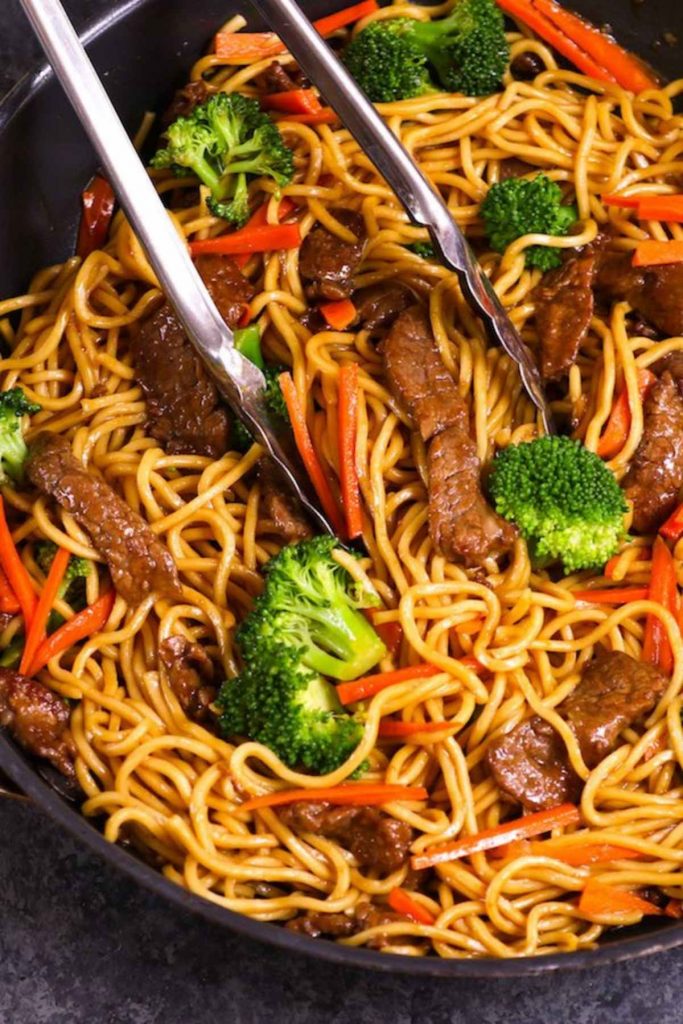 Craving takeout? This satisfying Chinese lo mein recipe is a fraction of the cost with all of the flavor.
Best of all, it's ready to eat in just 20 minutes. Perfect for a quick and easy weeknight meal!
Your family will love this easy pasta dish. The chicken breast is perfectly seasoned, and the sauce is creamy and cheesy.
This comforting pasta dish takes less than 30 minutes to make, so it's ideal for a weeknight meal.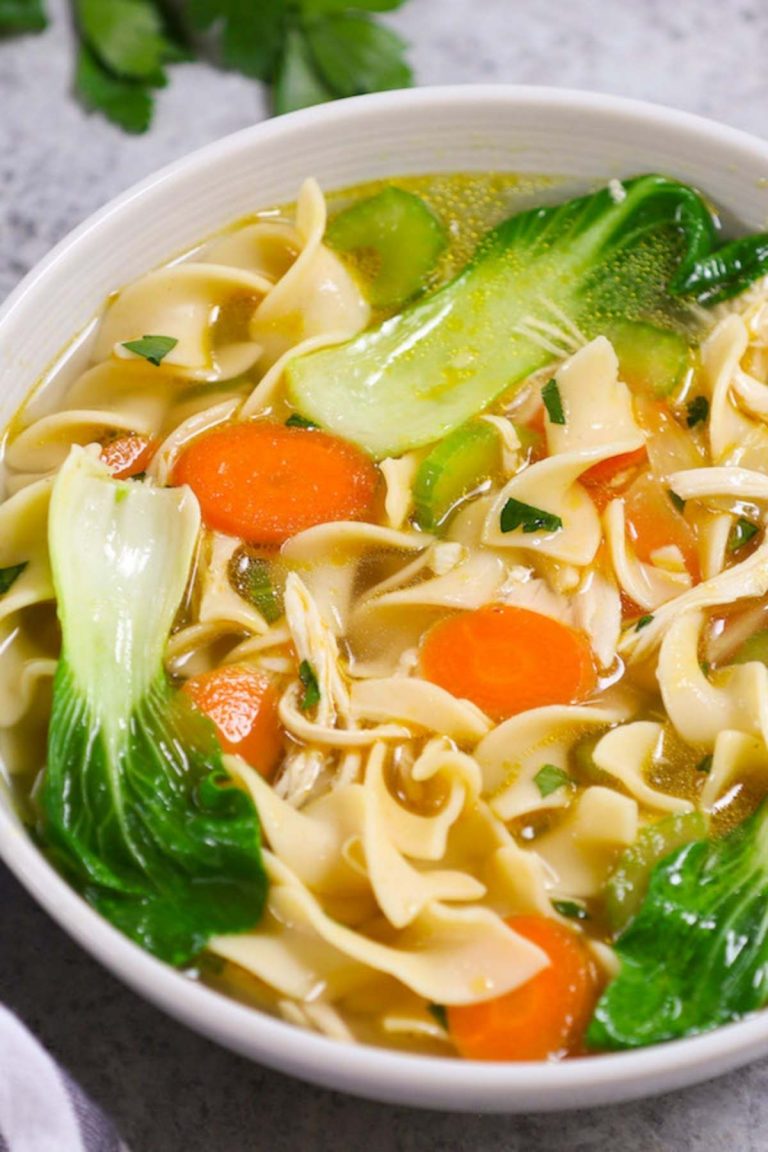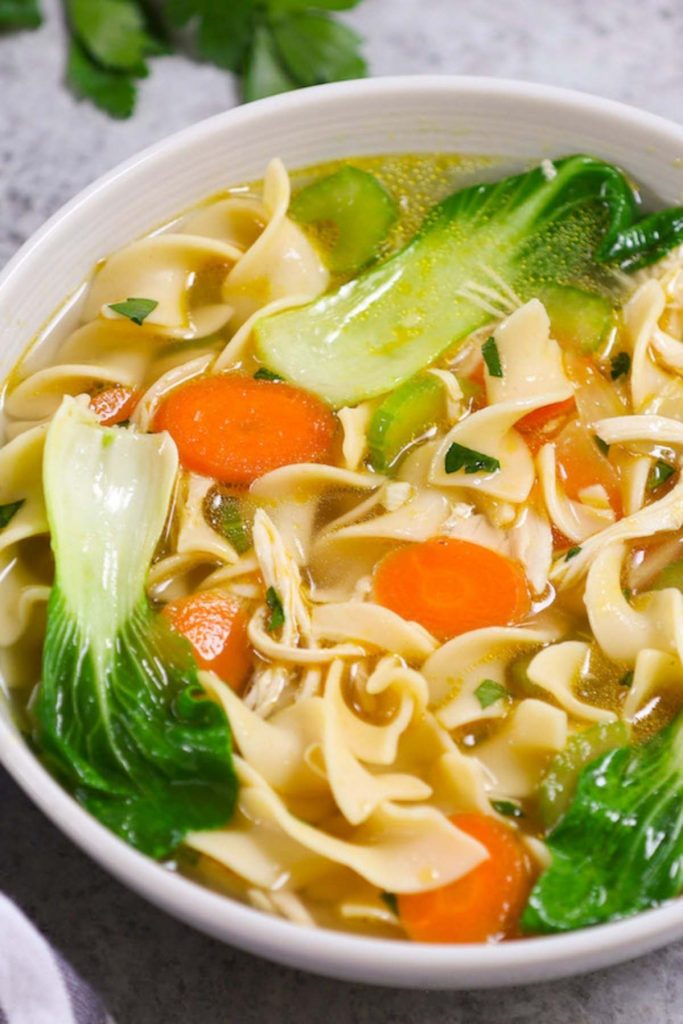 Delicious, hearty, and comforting, this easy noodle soup is loaded with chicken, noodles, and vegetables.
Best of all, it takes only 30 minutes when made from scratch!
This tasty dish is a favorite at most Thai restaurants.
Recreate these appetizing stir-fried noodles at home for a quick, yet impressive dinner.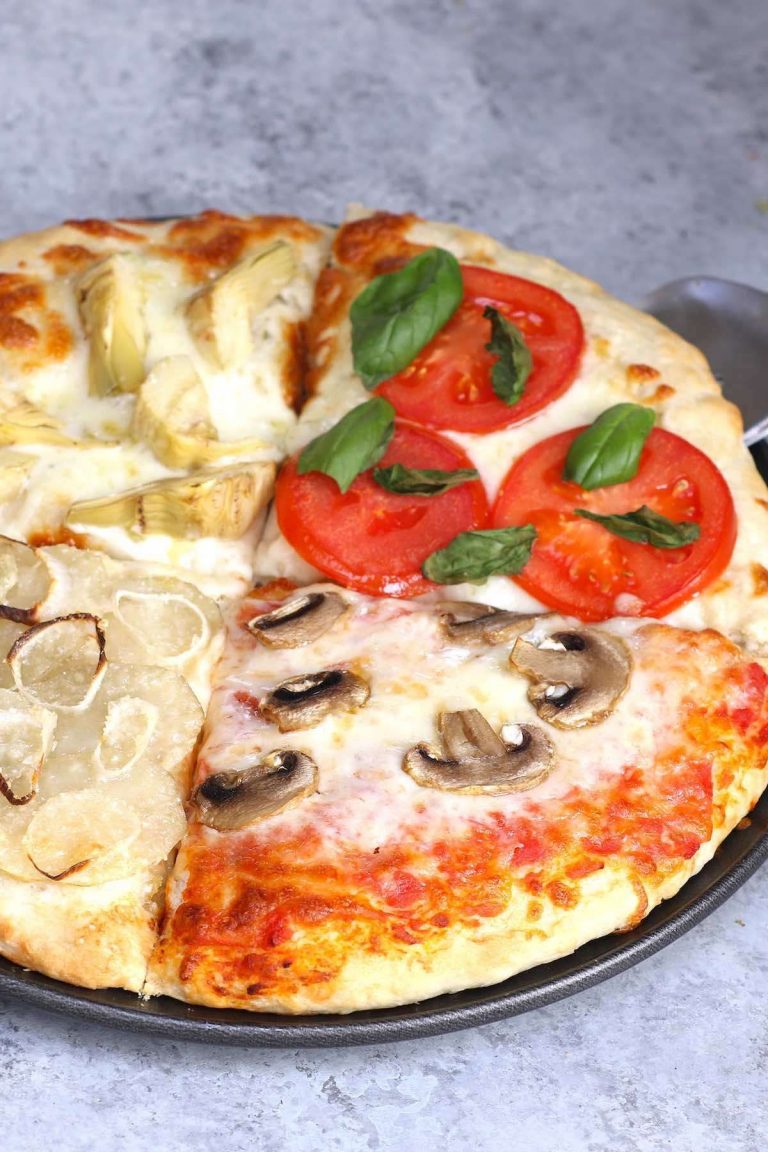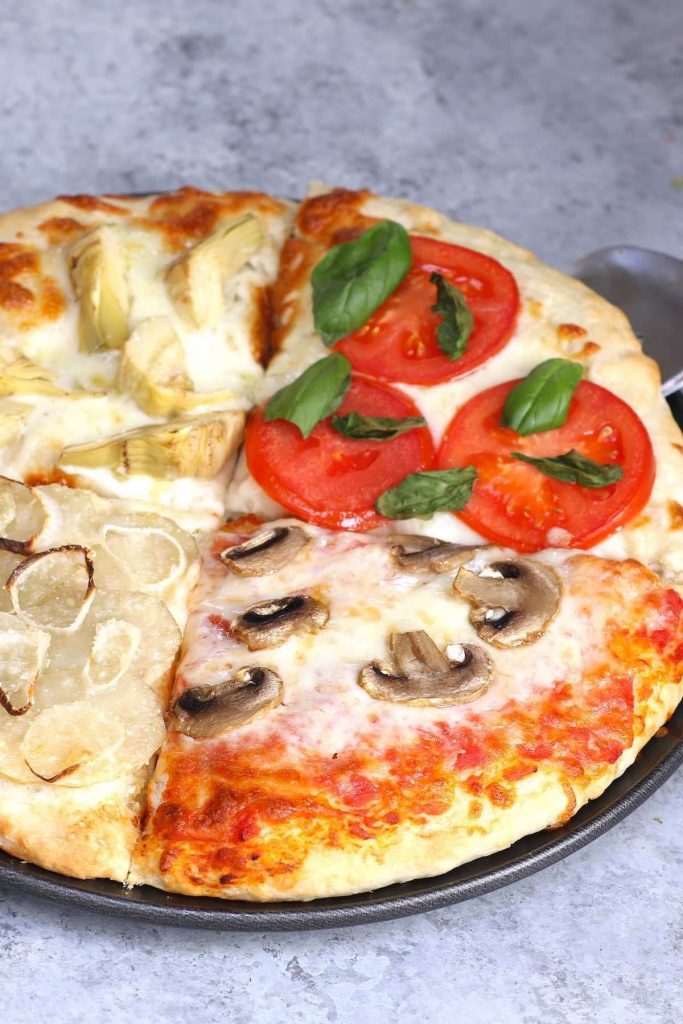 This authentic Italian recipe yields a tasty pizza that gives your family lots of variety.
The pasta dish is divided into quarters, which each section having unique toppings to represent each of the four seasons.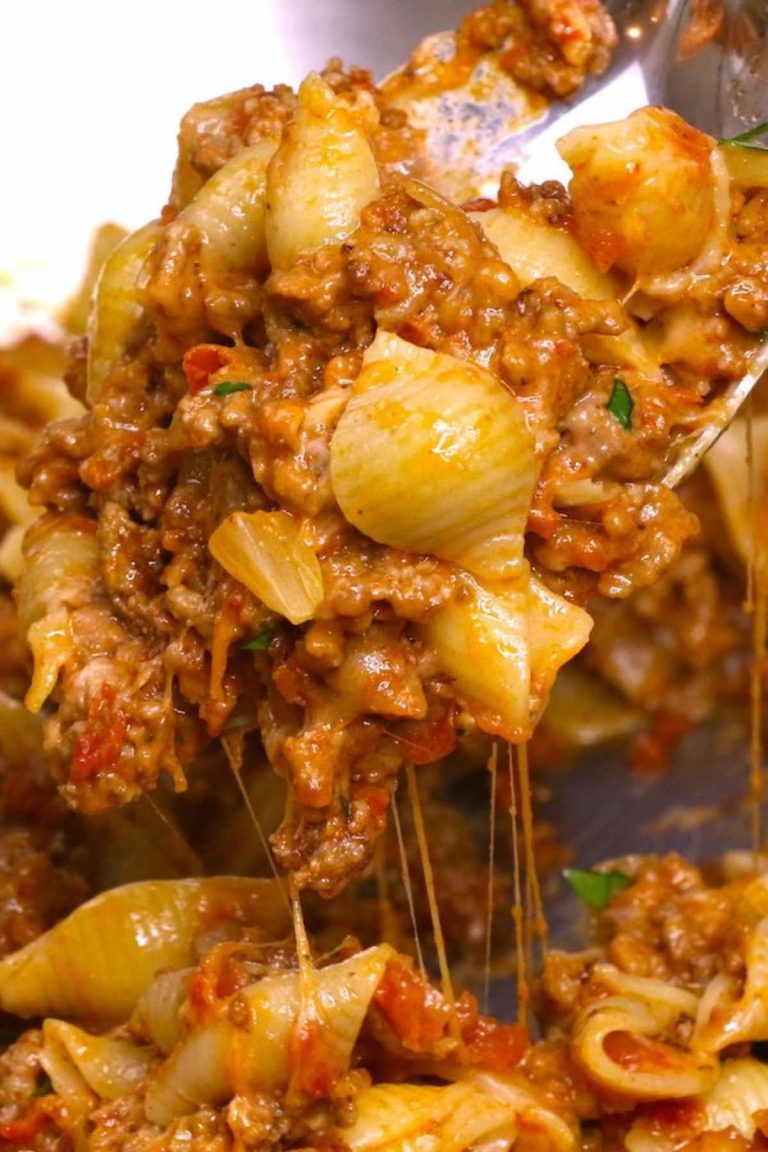 This recipe will transform a pound of ground beef into something special.
It's a kid-friendly dish that's rich, creamy, and loaded with flavor.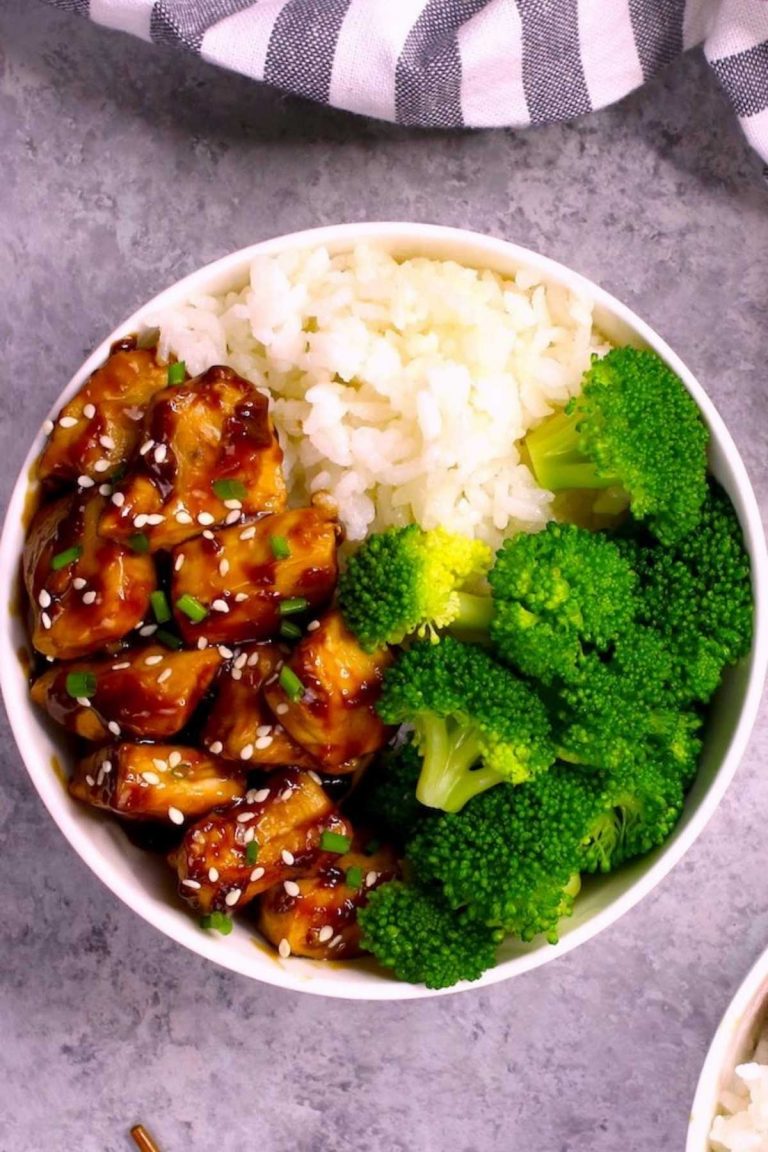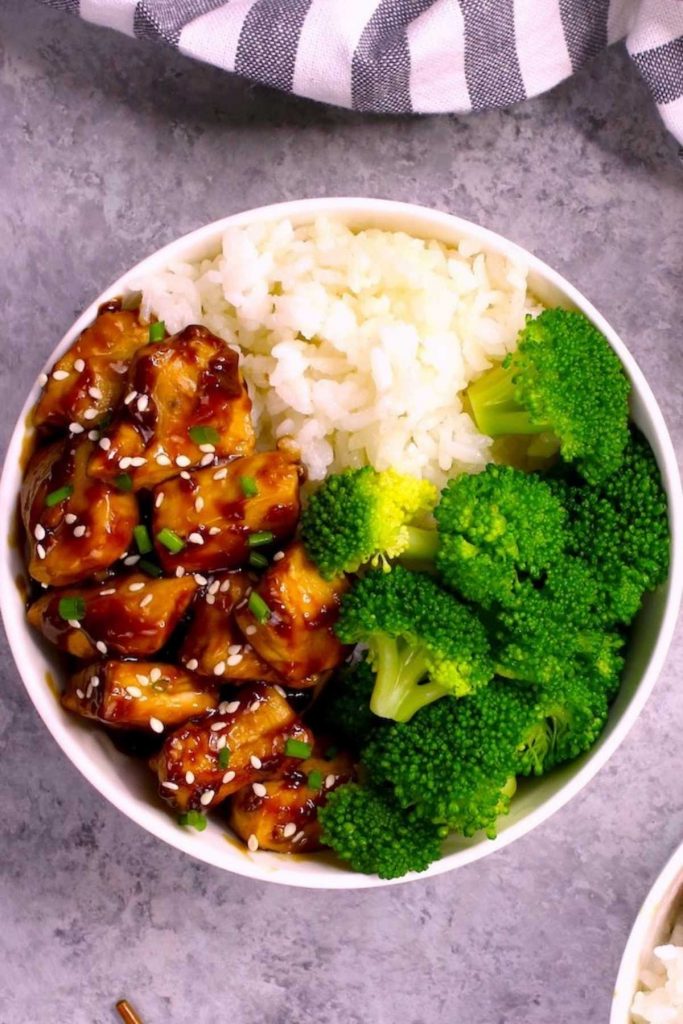 This is a quick and easy Japanese dinner that can be made within 15 minutes.
Tender chicken is tossed with sweet, savoury, and garlicky teriyaki sauce and then served with rice and steamed broccoli. No marinading needed! It's better than takeout from your favorite Asian restaurant!
You May Also Like
Easy Weeknight Dinners (Chicken Fajitas Recipe and More)
Baked chicken fajitas are ridiculously easy to make and go directly from oven to table in less than thirty minutes. Serve with warm tortillas and your favorite toppings like sour cream and avocado. 
Print
Pin
Rate
Ingredients
Garnishes – optional
lime

wedges

fresh cilantro

chopped

sour cream

avocado
Instructions
Preheat oven to 400°F. Set aside a large baking sheet.

Place the onions and bell peppers on a work surface and slice into 1/2-inch wide pieces. Next, cut the chicken into 1/2-inch wide strips.

Scatter the chicken, peppers, onions and peppers evenly across the baking sheet. Sprinkle cumin, chili powder, garlic, paprika, salt and pepper on top and drizzle with oil.

Using tongs or two spoons, toss all ingredients on the pan to coat evenly.

Bake for 15 minutes.

Remove from oven, and use tongs stir chicken and vegetables. Then slide them one-quarter of the way over, to make space for tortillas.

Mop up excess juices with a paper towel, and then add the tortillas to the pan. Return to the oven and bake for 5 more minutes.

Remove from oven and squeeze optional fresh lime on top. Serve in tortillas with optional cilantro, sour cream and avocado.
Tried this recipe?
Follow or tag us on Pinterest @izzycooking