This post may contain affiliate links.
Please read my disclosure policy.
Ever wanted to sample all of your favorite Cantonese appetizers in one sitting? Dim Sum presents a tantalizing array of dumplings, rolls and buns for you to eat to your heart's content. We've rounded up 20 Best Chinese Dim Sum recipes and now you can recreate some of your favorites at home.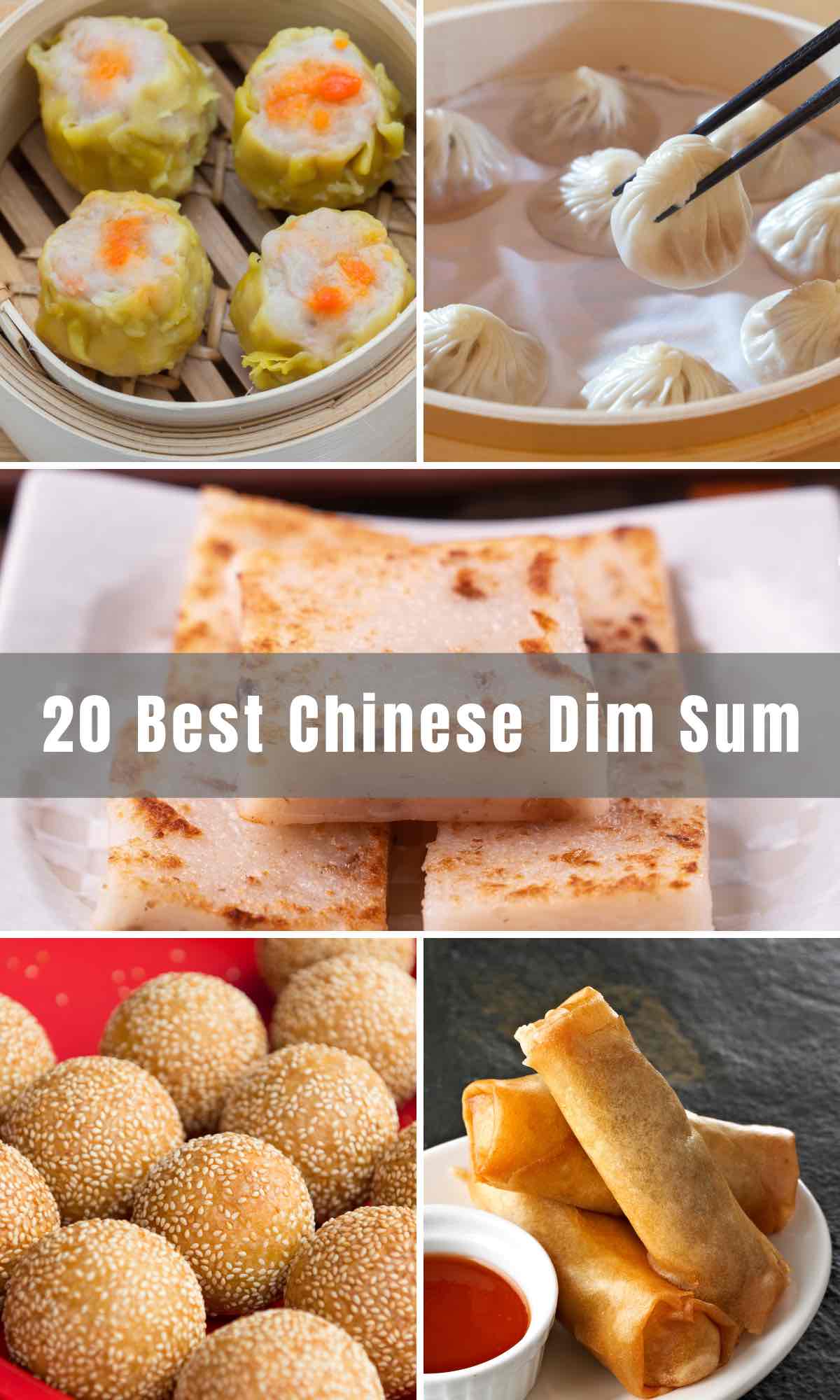 What is Dim Sum?
It is a traditional Cantonese meal consisting of many small plates with bite-sized portions of tasty Cantonese dishes. In Chinese restaurants in the United States, dim sum is usually eaten "family style" whereby a large group passes around the plates, taking a little bit of everything. The term "dim sum" can be used to refer to each individual menu item, or to the items collectively.
Types of Dim Sum
There are over 1000 dim sum dishes in existence. A typical menu includes various types of dumplings, buns, rolls and balls, as well as bite-sized pieces of meat. Steamed dumplings like Xiao Long Bao can be filled with your choice of meat or veggies, with pork, shrimp and chicken being the most popular options.
Authentic Popular Chinese Dim Sum Dishes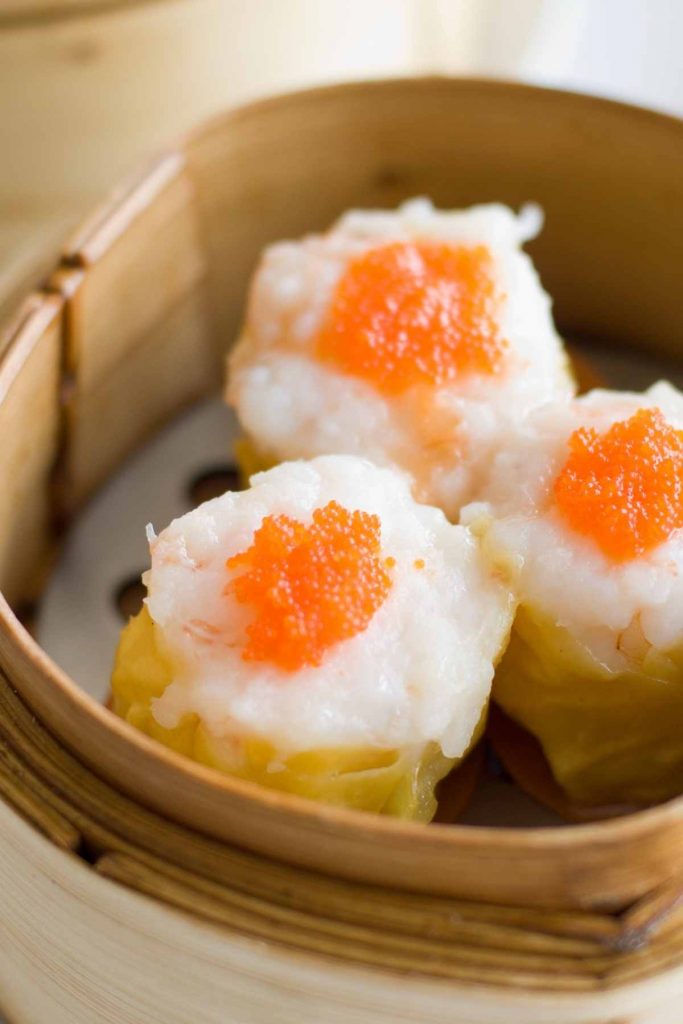 These steamed dumplings are filled with a tasty combination of juicy pork and shrimp. Learn the proper technique for folding authentic Chinese Siu Mai with this simple recipe.
Considered a Chinese delicacy, these chicken feet are just like the ones you'd find in your favorite Chinese restaurant. With this recipe, they're tender, juicy and full of flavor.
This popular Cantonese appetizer is simply irresistible. Here's a simple, yet authentic recipe for Chinese Har Gow shrimp dumplings.
These soft, pillowy buns are stuffed with a flavorful BBQ pork filling. With the right technique, it's easy to make Char Siu Bao dumplings from scratch.
Vegetarian Dim Sum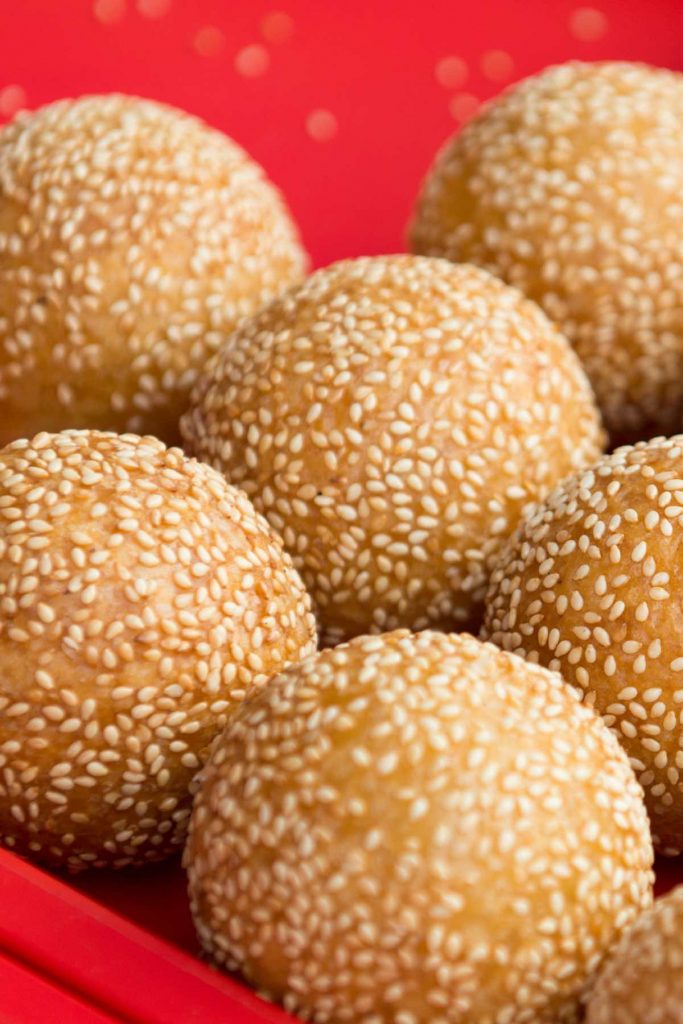 This meatless treat is crispy on the outside with a soft, chewy middle. You won't be able to resist these deep fried sweet-and-savory balls.
These super crispy vegetable spring rolls are incredibly easy to make. Serve with a honey garlic dipping sauce for a crowd-pleasing dim sum.
Fragrant sprigs of fresh chives make these savory pancakes absolutely delicious. Enjoy with a drizzle of soy sauce for a healthy vegetarian breakfast.
These egg tarts feature a sweet, custody filling and a flaky pastry crust. This authentic recipe is inspired by bakeries in Hong Kong.
Steamed Dim Sum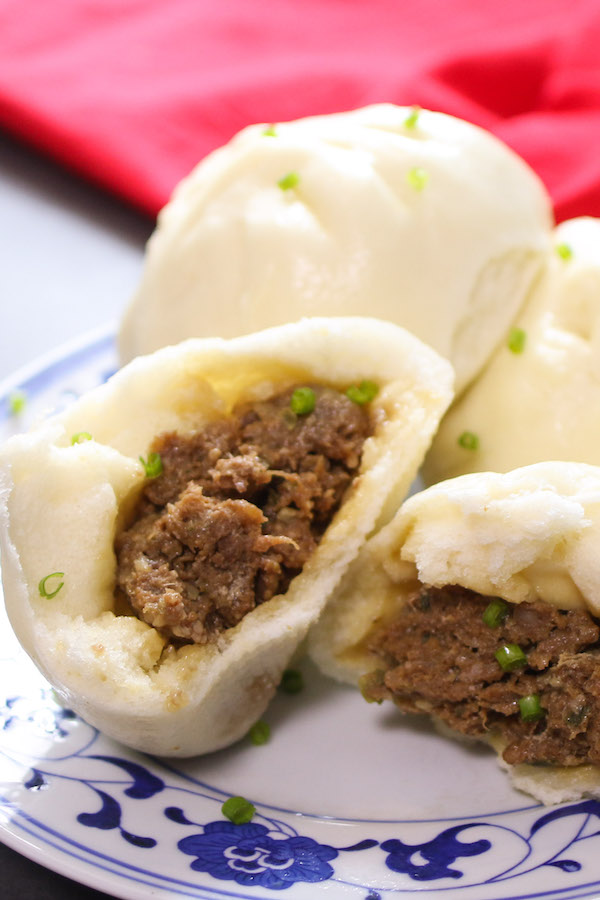 This traditional dish consists of a juicy pork filling. Even kids and picky eaters can't resist these flavorful steamed buns.
These famous Chinese steamed dumplings are a great way to start Dim Sum. Learn the technique for making authentic Xiao Long Bao at home.
Homemade Chinese rice noodle balls make an irresistible appetizer. Here are five delicious ways to make Cheong Fun, using simple ingredients you already have at home.
If you want more variety for dim sum, give this recipe a try. Pieces of beef ribs are marinated overnight for steaming, making them extra flavorful and tender.
Other Dim Sum Recipes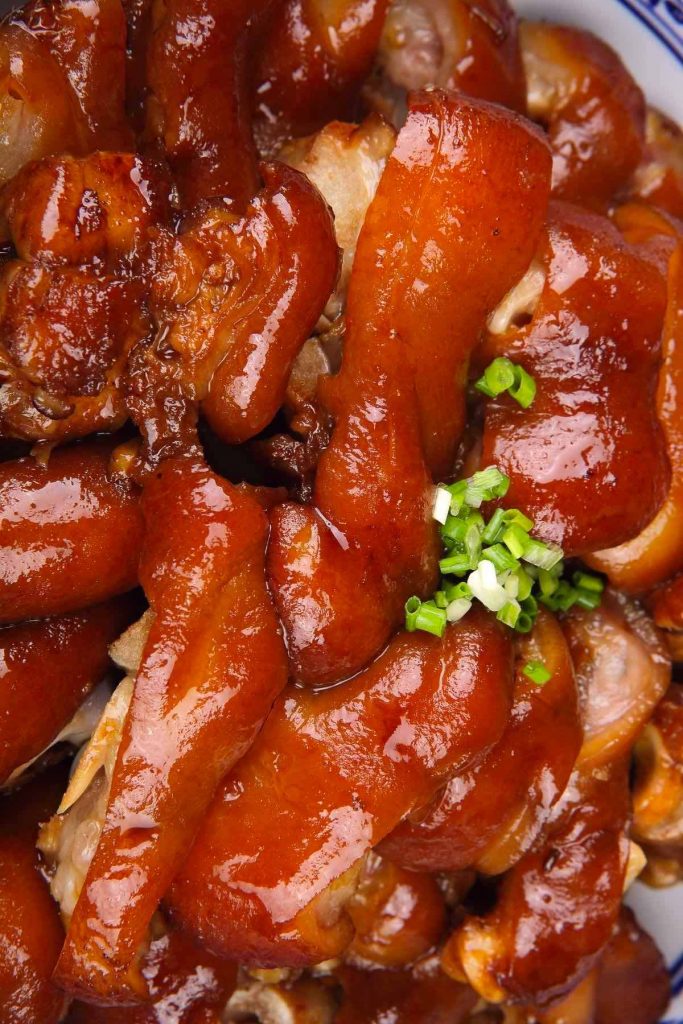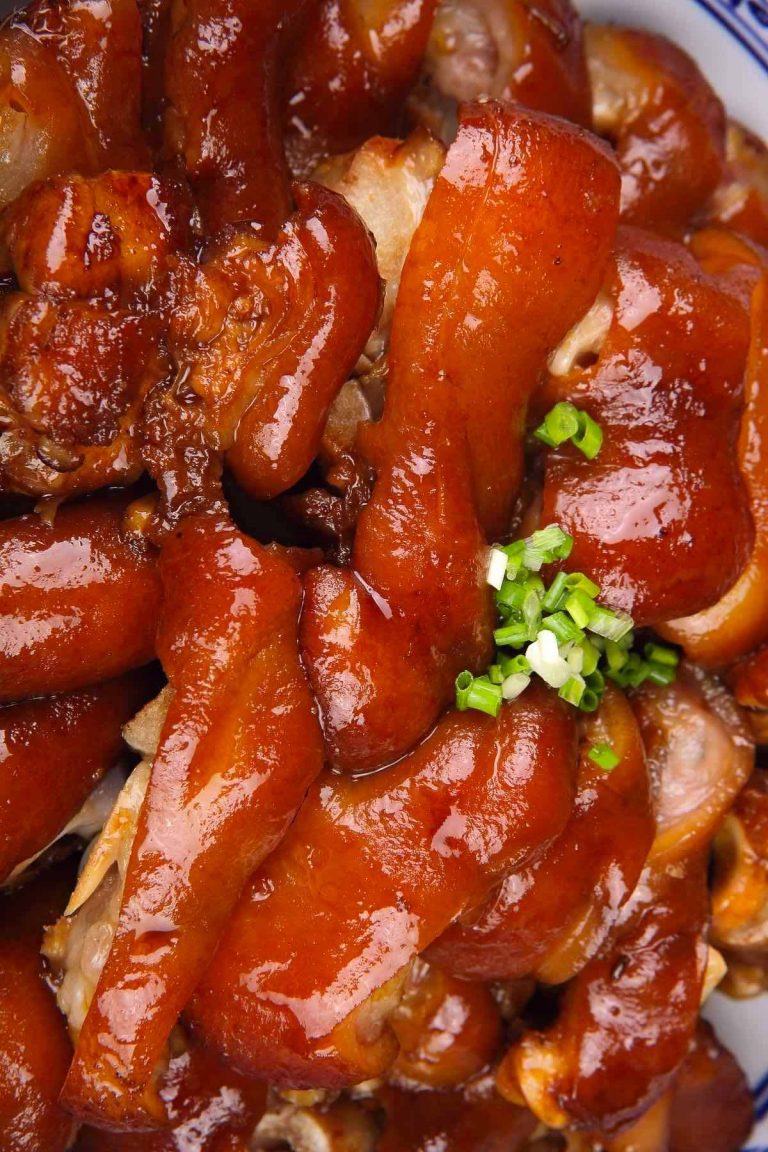 In China, pig trotters are considered one of the most delicious cuts of pork. This meaty dim sum is slow cooked in a rich and flavorful sauce and garnished with green onions.
Don't let its simple appearance fool you. Turnip cake is packed with umami flavor and an addictively crispy texture. Enjoy piping hot or serve at room temperature.
This comforting Chinese rice porridge is a welcome addition to any dim sum platter. Pair this traditional side dish with stir fried vegetables or braised meats.
When you're having takeout cravings, close the UberEats app and make your very own Chinese wonton soup. You won't believe how easy it is to make this comforting dim sum from scratch.
These crispy, savory dumplings are a favorite menu item at Chinese restaurants. Make a big batch and freeze the leftovers, so they're ready to be fried the next time you have a potsticker craving.
If you like Mexican tamales, you're sure to enjoy Chinese zongzi. These sticky rice dumplings can be savory or sweet, depending on your preferences.
This clever recipe uses cabbage leaves in lieu of traditional dumpling wrappers. The result is a delicious, low carb dim sum.
Satisfy your seafood cravings with this simple keto-friendly dim sum. This recipe features a delicious medley of fish, shrimp and mussels.
You May Also Like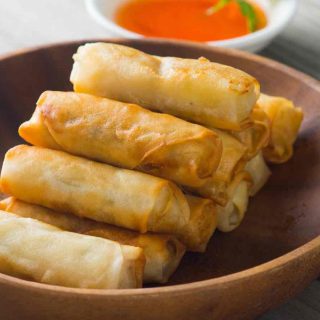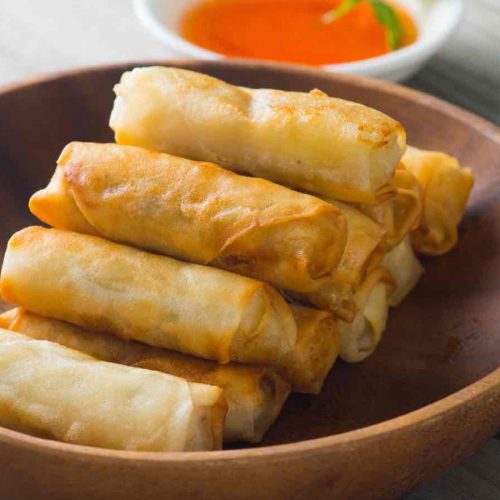 Chinese Dim Sum Spring Rolls
These super crispy Chinese spring rolls are incredibly easy to make. Serve with a honey garlic dipping sauce for a crowd-pleasing dim sum.
Print
Pin
Rate
Ingredients
1/2

lb

ground pork

2

teaspoons

minced cloves

4

dried shiitake mushrooms

1

oz

glass noodles

1

tablespoon

sesame oil

1 ½

cups

bean sprouts

1 ½

cups

shredded carrots

1

cup

shredded cabbage

1

green onion

(chopped)

1

teaspoon

cornstarch

1 ½

tablespoons

oyster sauce

2

teaspoons

soy sauce

Spring Rolls:

12-15

spring roll wrappers

2

teaspoons

cornstarch

plus 1 tablespoon of water for sealing rolls

vegetable oil for frying
Instructions
For the Filling:

Soak the dried shitake mushrooms in plenty of boiled water for 20 minutes. Make sure to drain and squeeze excess water out of the mushrooms. Chop the mushrooms, and set aside.

Soak the glass noodles in boiling water for 2-3 minutes or until al dente. Drain well and cut into 1-inch pieces.

Heat sesame oil in a skillet over medium high heat. Add garlic, stir-frying for about 1 minute until fragrant. Add pork, and stir fry until it's no longer pink.

Add mushroom, glass noodles, bean sprouts, shredded carrots, green onion and cabbage. Cook for about 3 minutes or until vegetables are wilted.

Add cornstarch, soy sauce and oyster sauce. Cook for 1 minutes or until the mixture is no longer watery. (It should be sticky.)

Remove from heat, and transfer the filling onto a plate or tray to let it cool.

Make Spring Rolls:

Mix together cornstarch and water in a small bowl.

Then place a wrapper on a flat surface in a diamond position.

Spoon about 2 tablespoons of filling onto the bottom of the wrapper. Roll up halfway, and then fold sides. Then keep rolling towards the end.

Use cornstarch slurry to seal the spring roll.

Heat the vegetable oil in a large sauce pan over medium-high heat to 350°F.

Carefully lower spring rolls in the oil and cook in batches (about 5 spring rolls at a time.)

Turn occasionally and cook for about 2 minutes until they become nice and golden.

Transfer to a paper towel lined plate.

Repeat with the remaining spring rolls. Serve hot with soy sauce, or sweet and sour sauce.
Tried this recipe?
Follow or tag us on Pinterest @izzycooking