When you're craving something bold, hearty, and full of flavor, you can't go wrong with these Easy Cajun Recipes. Developed in Louisiana, Cajun food is an exciting mix of West African, French, and Spanish cooking.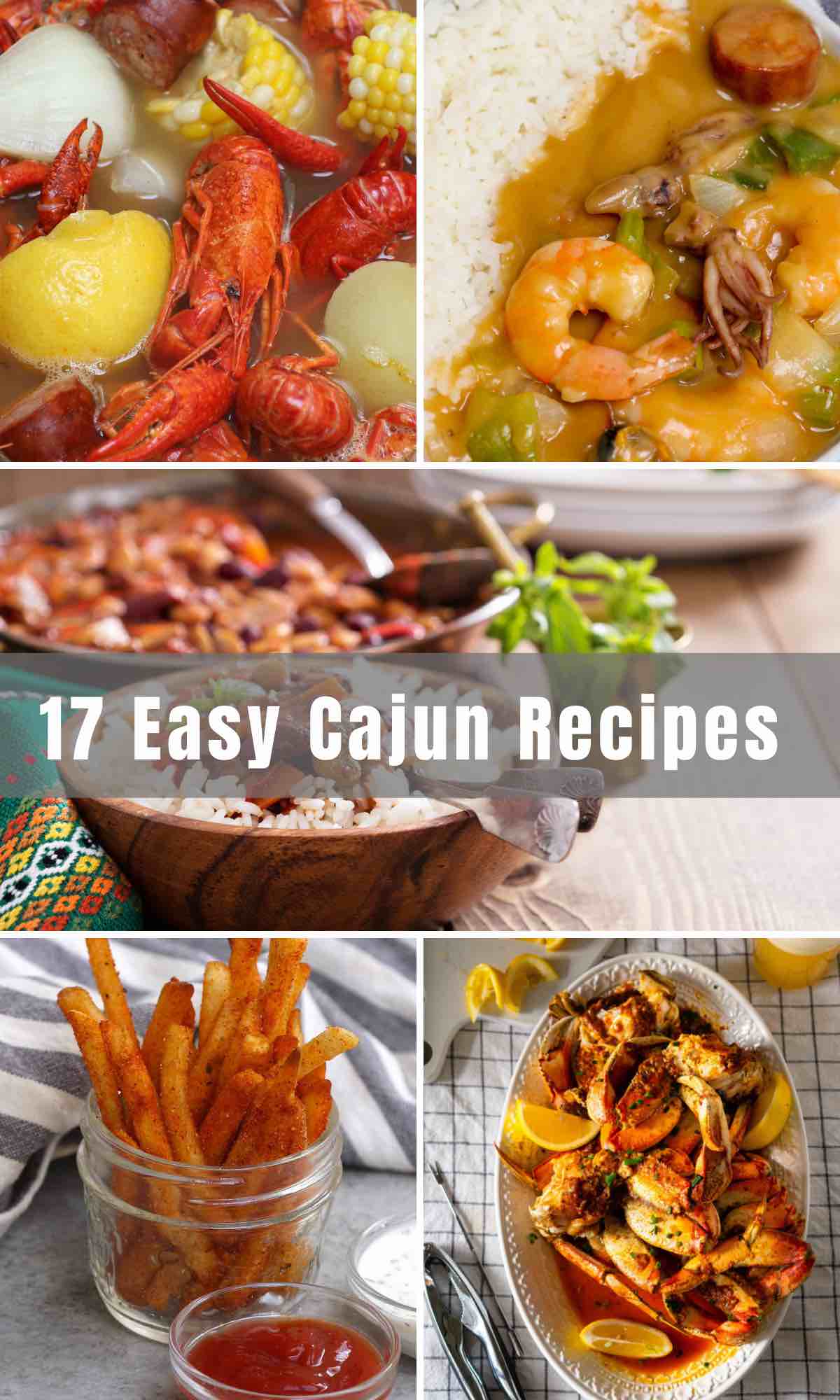 Cajun food is known for being well-seasoned with paprika, cayenne, garlic, and other spices. Cajun food can be mild or spicy, depending on your preferences. Jazz up your dinner table with famous Southern dishes like New Orleans-style gumbo, jambalaya, and an authentic Cajun crab boil!
Cajun Seasoning
Cajun food is special because of one thing – the seasonings. Keeping a jar of Cajun seasonings in your pantry is an easy way to ensure that your meals will be far from bland. Cajun seasoning is usually a blend of cayenne pepper, paprika, garlic powder, black pepper, and oregano. You can buy a ready-made Cajun seasoning mix, or create your own if you have the herbs and spices separately.
What Are Some Popular Cajun Recipes?
There are some dishes you're likely to see on any authentic Cajun restaurant's menu. Popular traditional Cajun meals include Jambalaya (a one-pot mix of rice, vegetables, meat, and seafood, similar to Spanish paella), gumbo (a thick, rich soup), and boiled crawfish.
What Do You Eat Cajun Dishes with?
Cajun dishes are often served with delicious side dishes like cornbread, cheddar biscuits, and corn on the cob. Hush puppies are a classic Southern deep-fried fritter popularly served with jambalaya or gumbo.  Okra is a nutritious vegetable that is often incorporated into or served alongside many Cajun dishes.
Best Louisiana Cajun Recipes
Vegetarian Cajun Recipes
Authentic Cajun Recipes
Traditional Dishes to Eat in New Orleans
Taking a trip to New Orleans any time soon? Be sure to add jambalaya, gumbo, red beans and rice, and a good seafood boil to your culinary bucket list.
What's the Difference Between Gumbo and Jambalaya?
Gumbo and Jambalaya are both popular traditional Cajun dishes that originated in Louisiana. Because they're so closely associated, they're often thought to be the same dish, but this is not true. Gumbo is a thick, rich soup or stew that can be eaten on its own or along with a carbohydrate such as rice or cornbread. Jambalaya, on the other hand, is a rice dish that incorporates seafood, vegetables, and sausages, similar to Spanish paella.
You May Also Like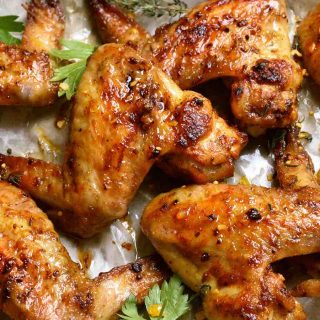 17 Easy Cajun Recipes (Best Cajun-style Chicken Wings Recipe & More)
Summary: Cajun-style Chicken wings are easy to prepare and loaded with delicious flavors. Pair it with a creamy ranch ding sauce and it'll be a big hit at any parties!
Print
Pin
Rate
Instructions
Preheat oven to 400 ºF. Line a large baking sheet with aluminum foil and set aside.

In a mixing bowl, whisk together smoked paprika, garlic powder, oregano, salt, pepper, cayenne pepper, chili powder, cumin, and brown sugar.

Add chicken wings to a large mixing bowl. Drizzle with vegetable oil, and toss to coat.

Sprinkle the dry rub mixture and massage it into the chicken wings.

Place the seasoned chicken wings on the baking sheet in one single layer.

Bake for 45 minutes or until fully cooked and crispy. Serve and enjoy!
Tried this recipe?
Follow or tag us on Pinterest @izzycooking