Rice is a versatile dish that can be enjoyed in many ways. It's often served as a side dish, is used in sushi, and can also be served as a dessert. We've collected 32 easy Rice Recipes for you to try at home.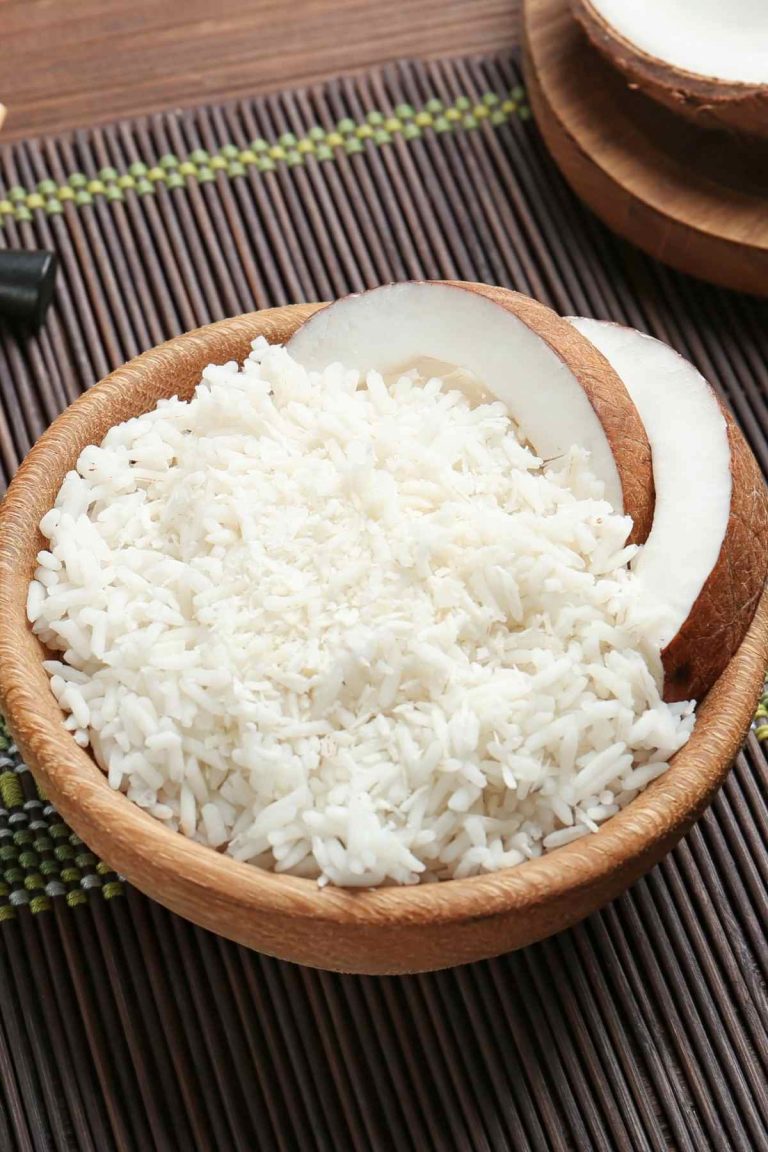 Making rice with coconut milk gives it a delicious, slightly sweet flavor. This coconut rice takes just 25 minutes to make and pairs well with savory meat and veggie stews.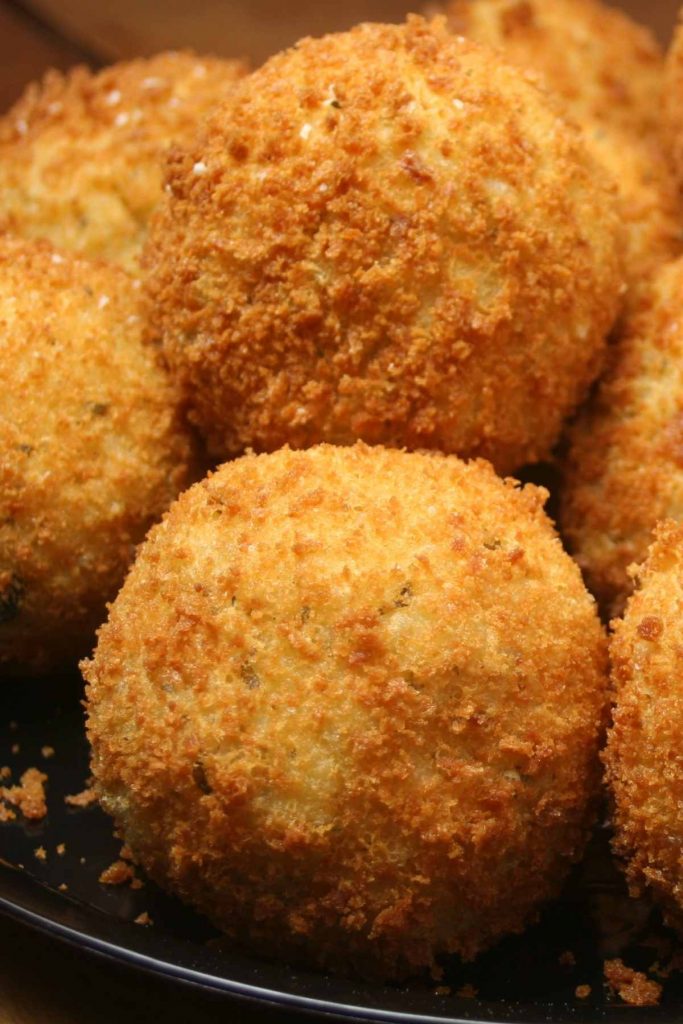 These fried Italian rice balls are creamy and cheesy on the inside and crispy on the outside. Serve them as an appetizer with warm marinara sauce.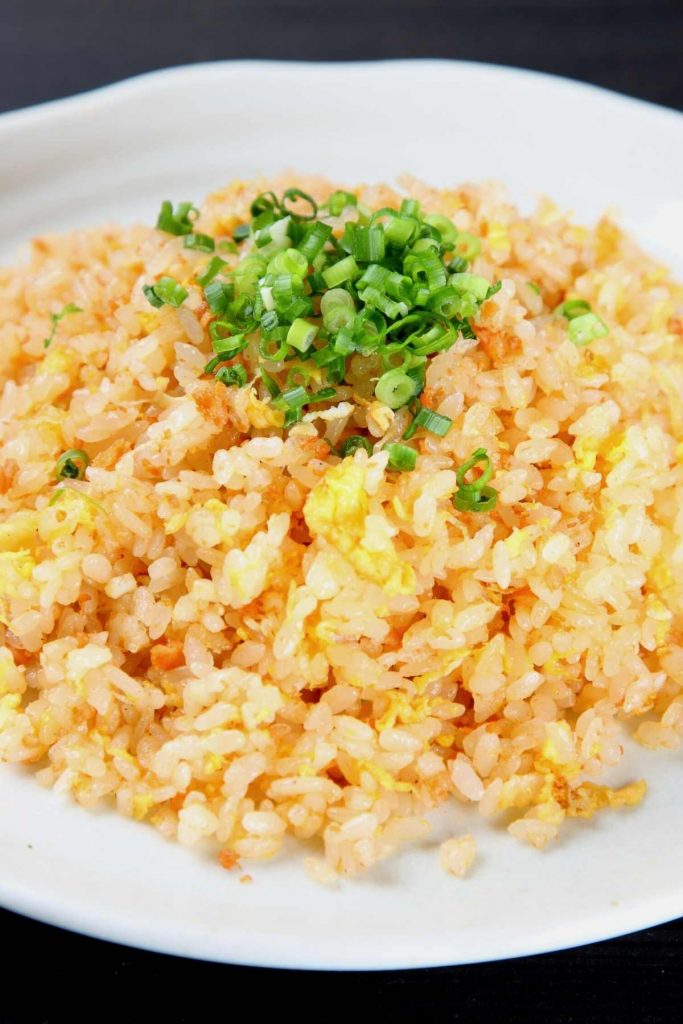 If you enjoy the hibachi rice served at Japanese restaurants, give this recipe a try. The rice is flavored with soy sauce, sesame oil, ginger, onions, and seasonings, and it's fried with scrambled eggs.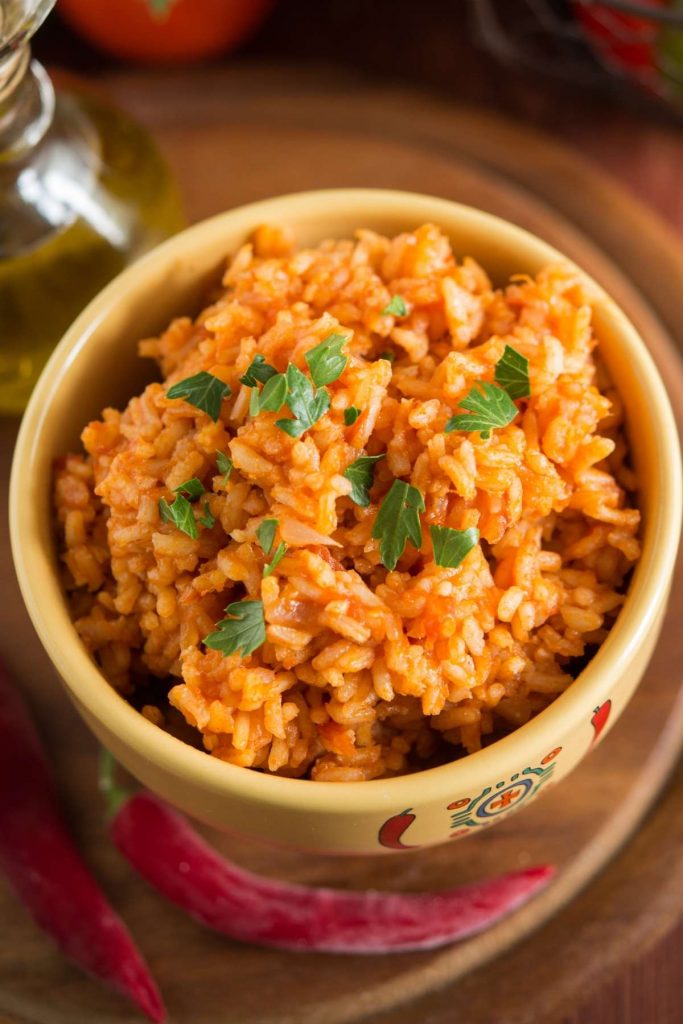 Tomato sauce, chili powder, cumin, garlic salt, and dried oregano add flavor and color to regular white rice. This dish takes just 20 minutes to make.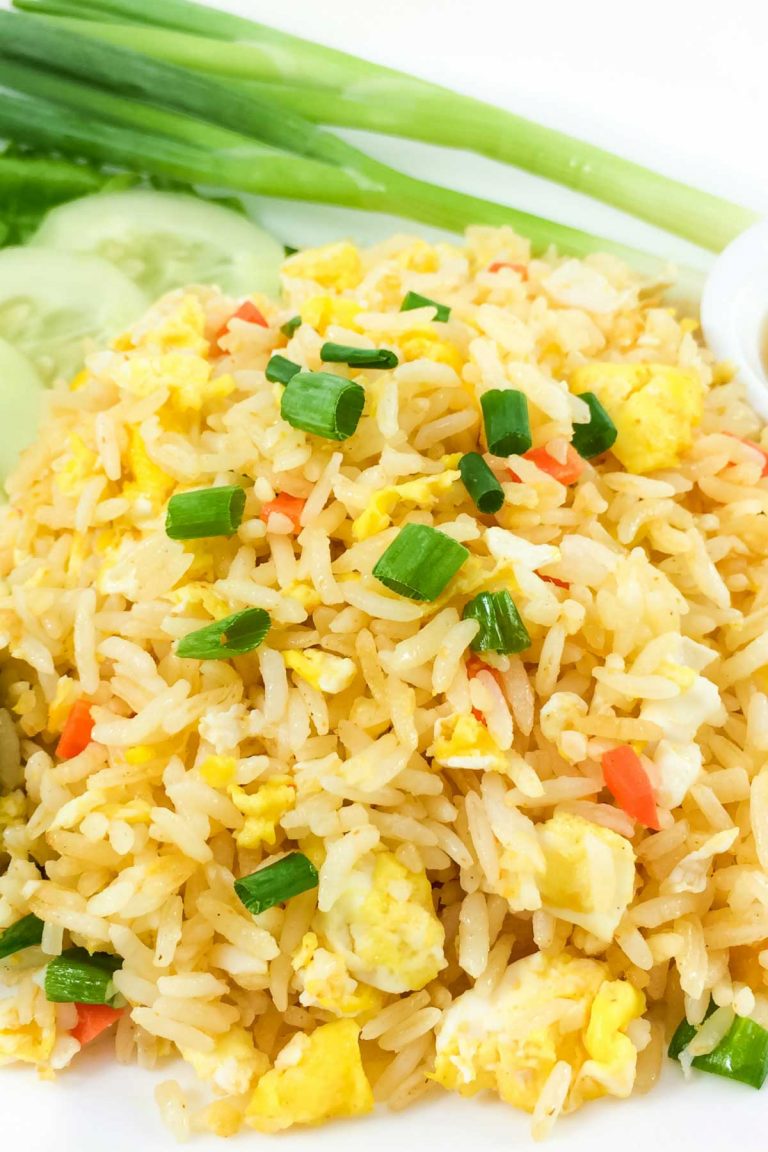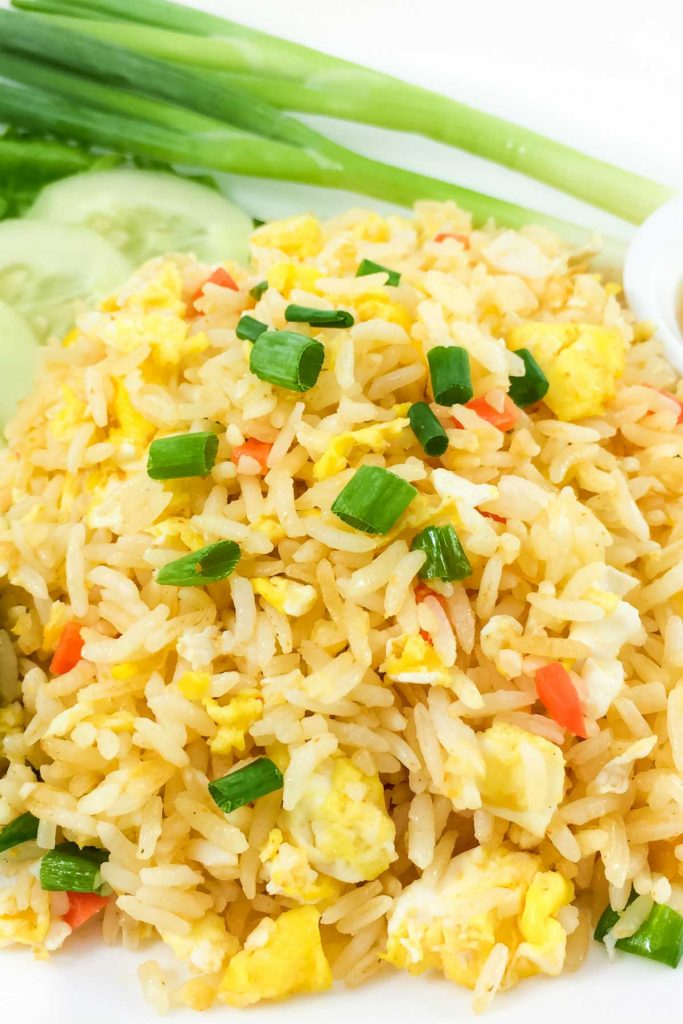 You'll love the flavor of this Benihana copycat fried rice. It's a colorful combination of scrambled eggs, carrots, onion, and green onions flavored with garlic butter, soy sauce, and oyster sauce.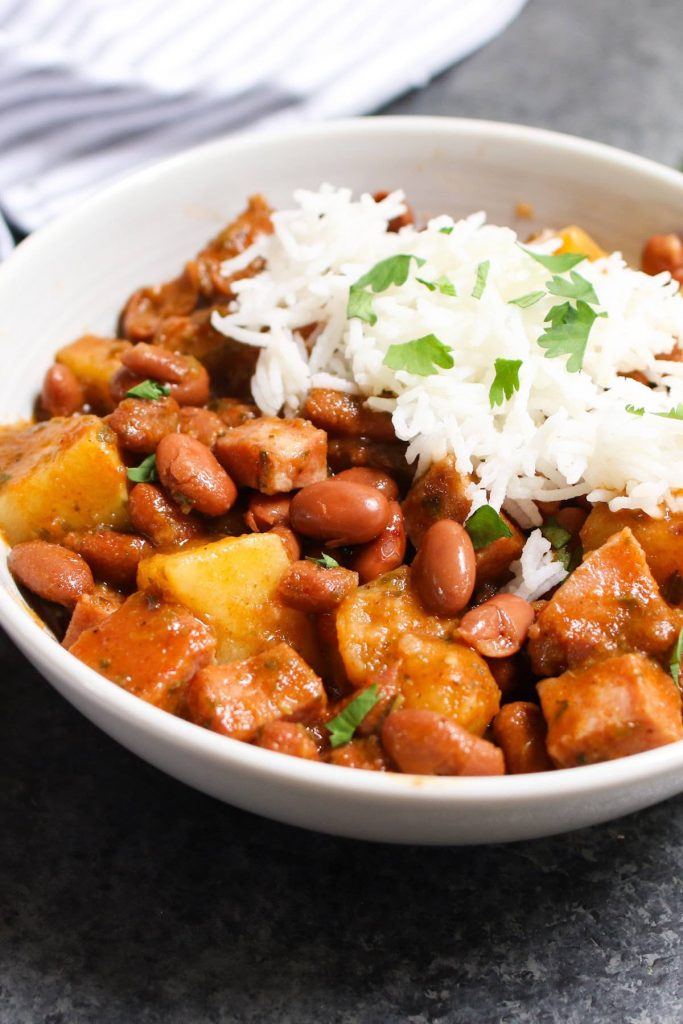 This flavorful Puerto Rican rice and beans dish can be enjoyed as a one-dish meal. It's made with chopped ham, tomato sauce, canned pink beans, diced potatoes, and traditional Puerto Rican seasonings.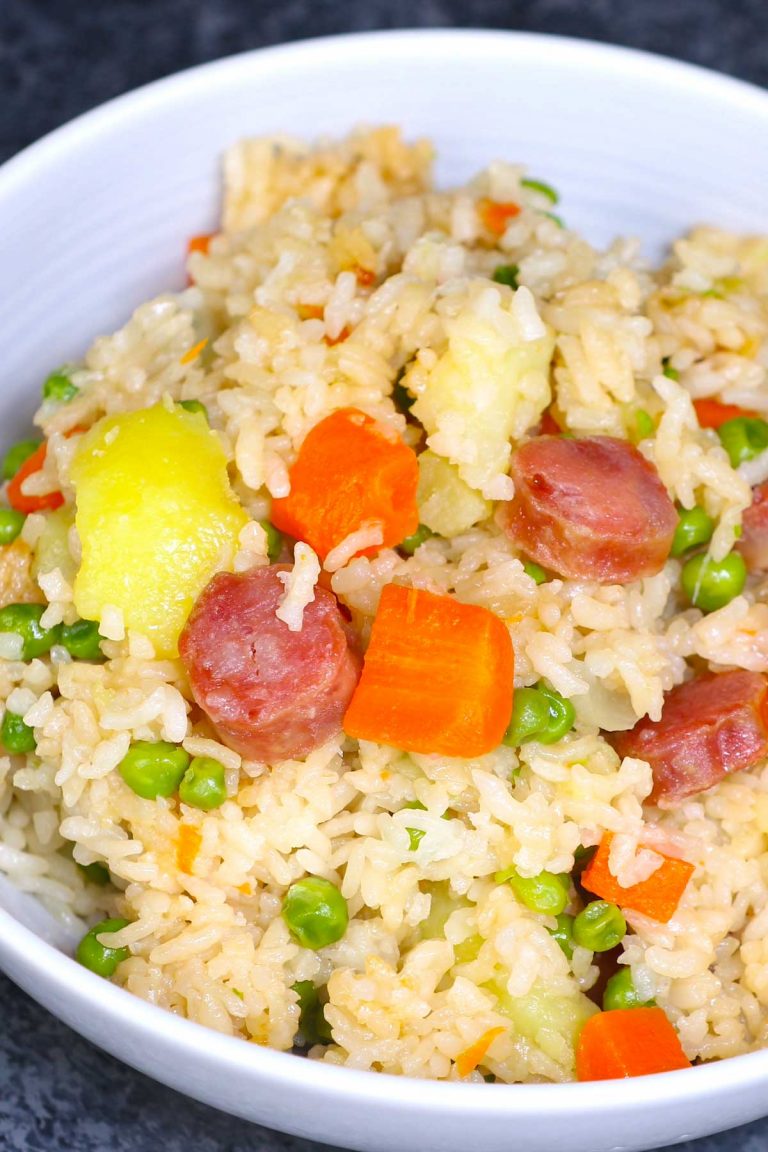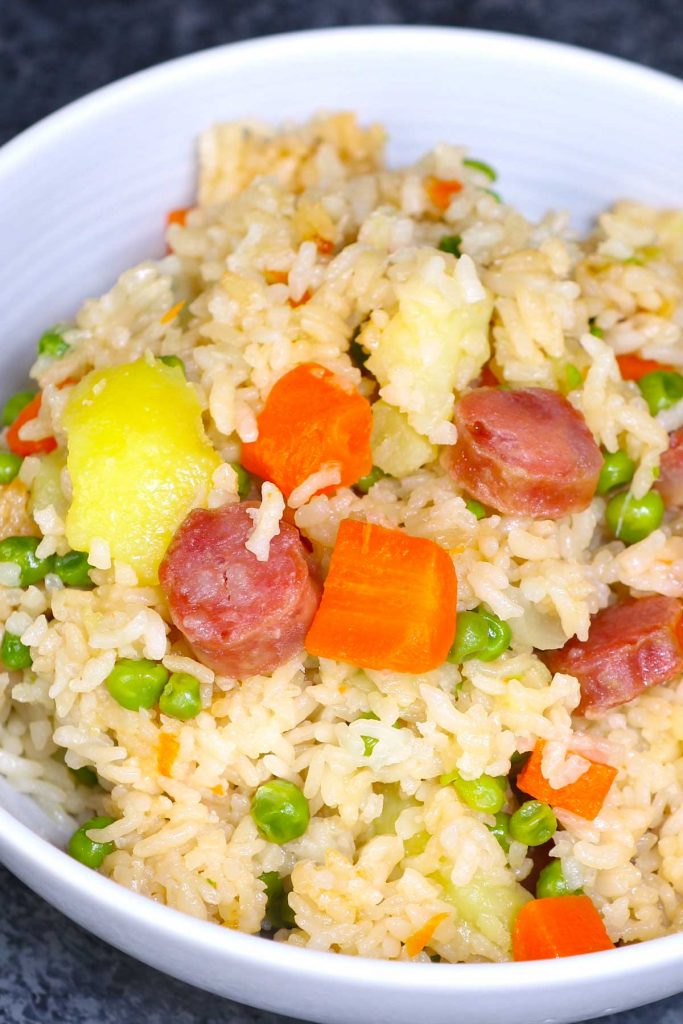 A rice cooker makes easy work of this Chinese fried rice. Just rinse the rice and add it along with the remaining ingredients to the rice cooker. When it's done you'll have a hearty and delicious meal!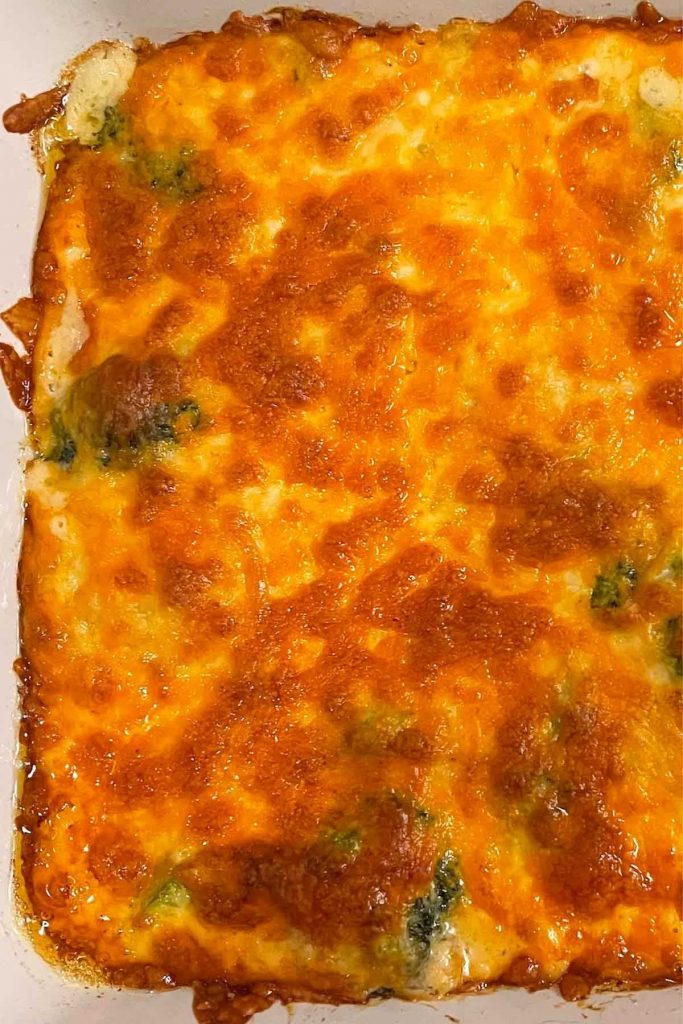 This hearty casserole is loaded with fresh broccoli, rice, and 2 kinds of cheese. Serve it as a vegetarian main dish or alongside poultry, pork, beef, or fish.
Enjoy this sweet Thai-style rice with diced fresh mango! It's a delicious dessert to enjoy after a spicy meal.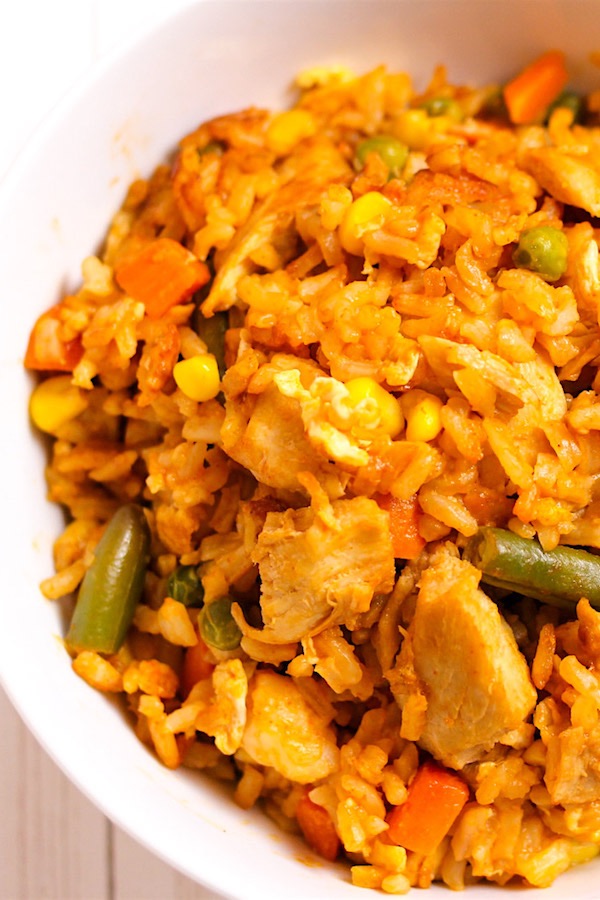 This authentic chicken fried rice dish comes together easily with cold leftover rice. It's full of delicious flavor and texture, and is so much better than take-out!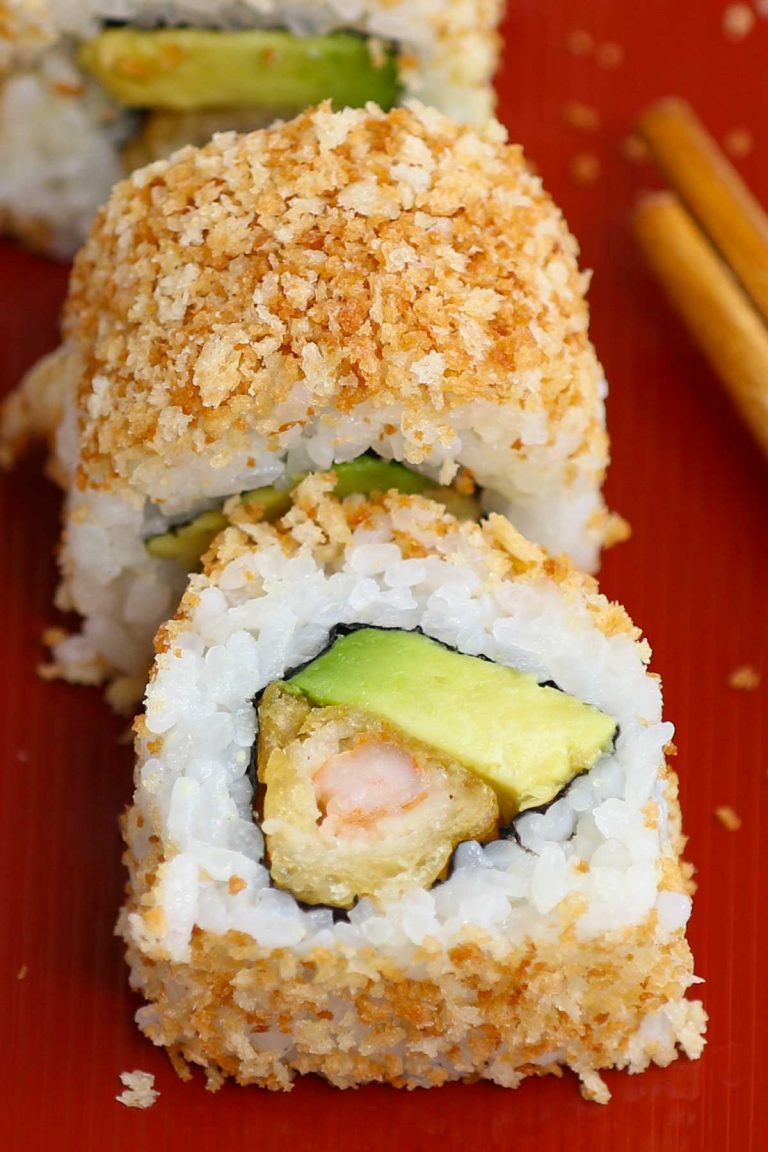 Make your own tempura California roll sushi at home! Get a group of friends together for a fun make-your-own sushi night. Follow the instructions in the recipe for delicious results!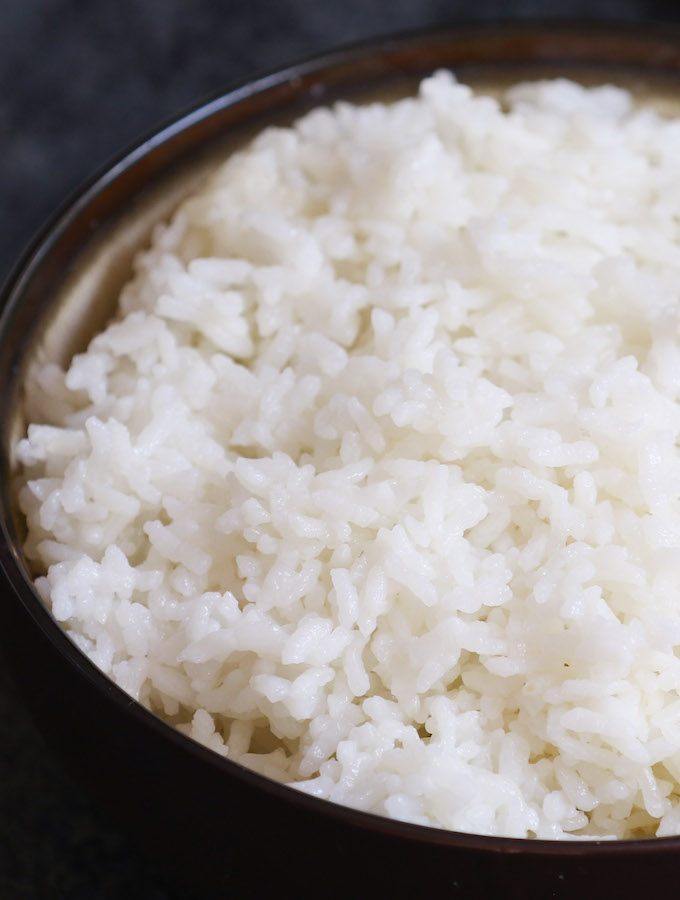 Rice cooked in the microwave cooks up perfectly tender and frees up space on the stovetop. All you need is rice and water or broth, and it takes about 20 minutes to cook.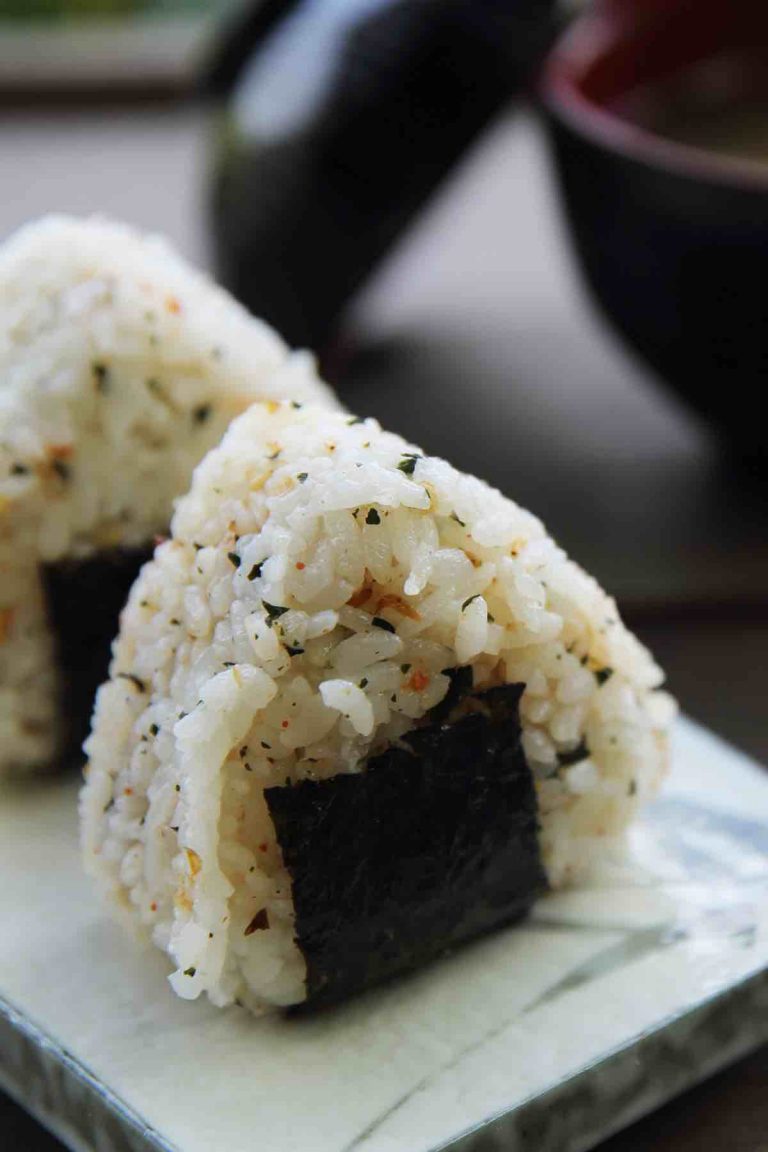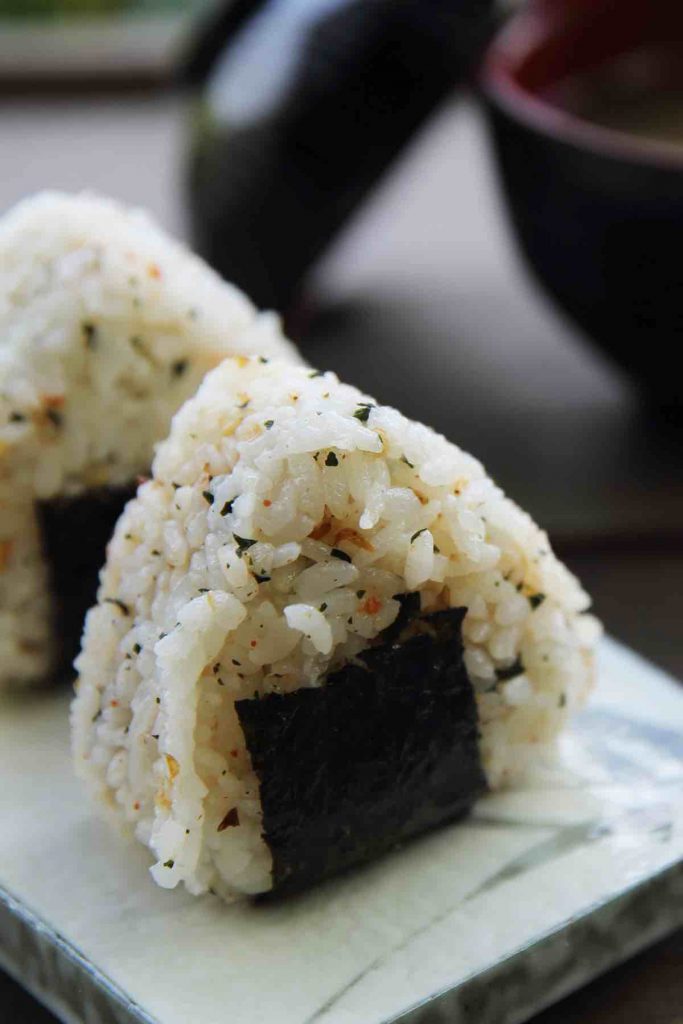 You'll love the flavor of these salmon onigiri rice balls. The salmon is fried and seasoned with soy sauce, and then combined with cooked sushi rice and formed into balls. Serve them as appetizers!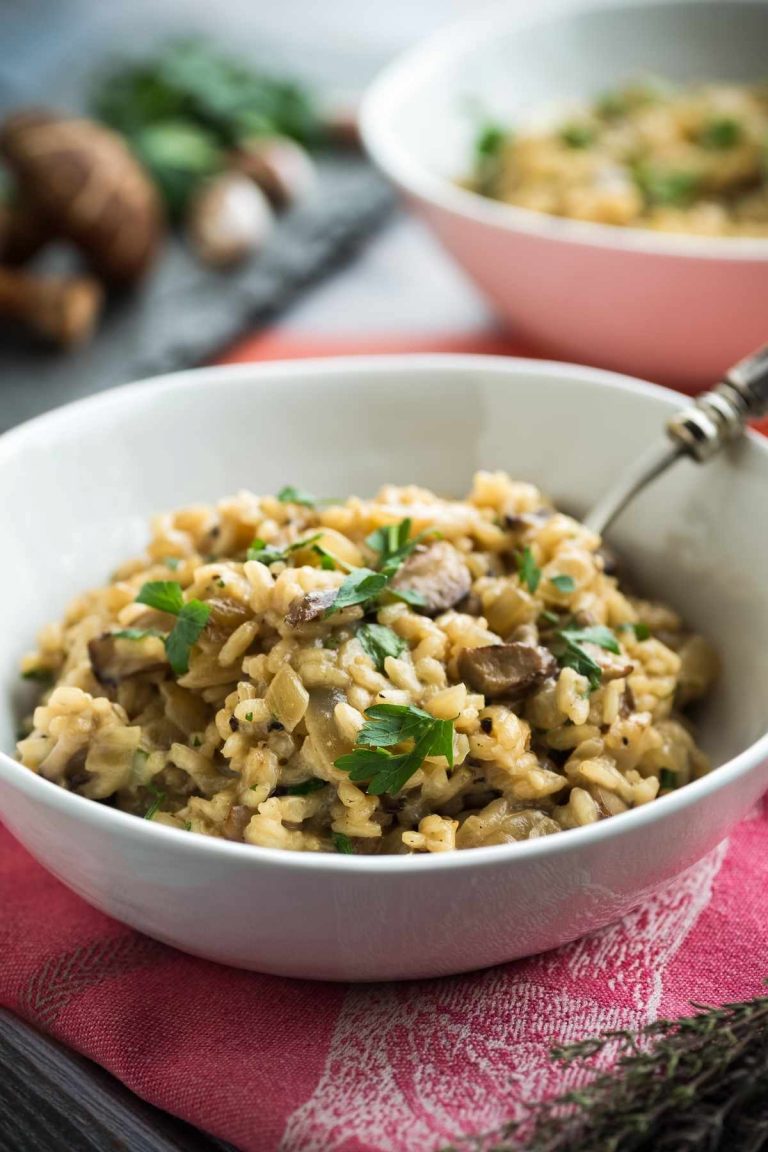 This mushroom risotto is easy to make and also elegant enough to serve to guests! It's creamy and flavorful and takes just 30 minutes to make.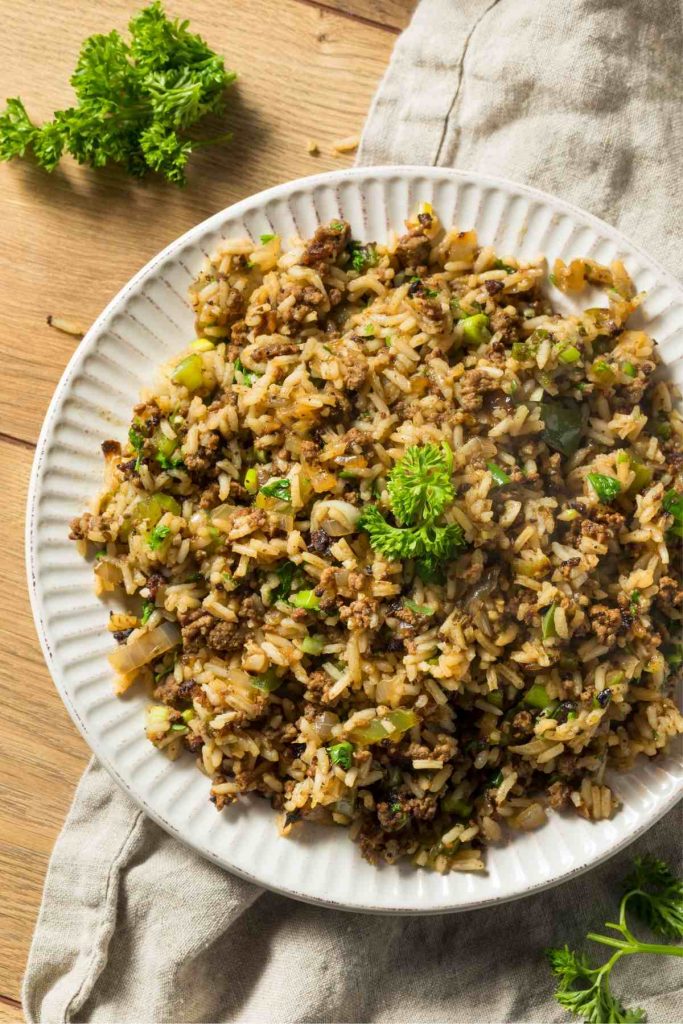 This popular Cajun rice dish is easy to make at home! Dirty rice is a delicious combination of ground pork, ground beef, veggies, and Cajun seasoning. It's ready to eat in about 30 minutes.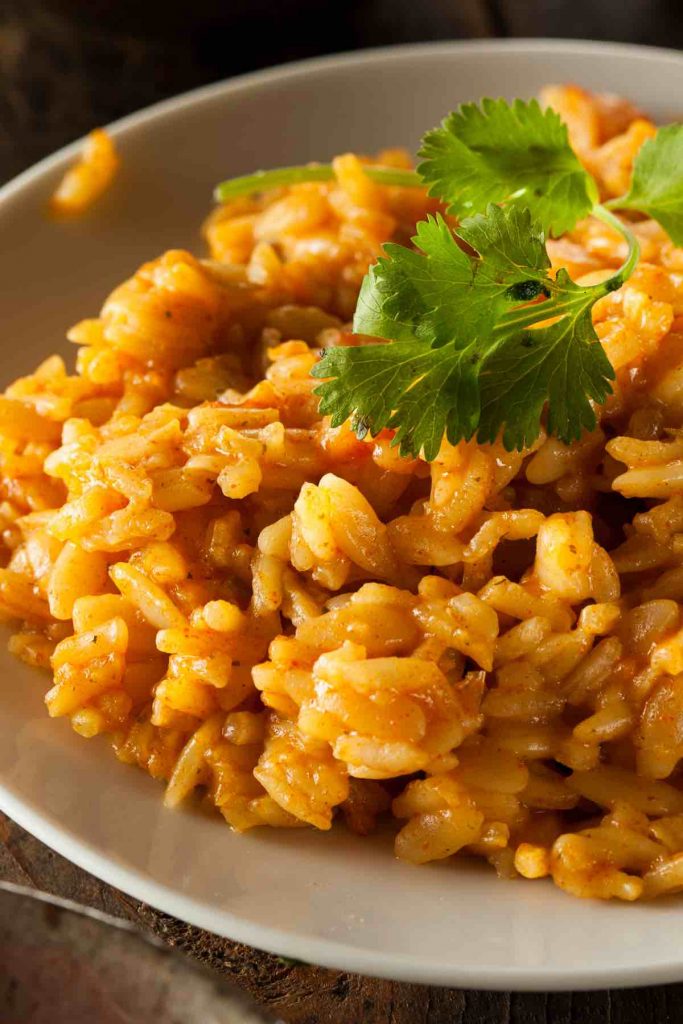 This tasty Mexican rice is loaded with delicious flavor and texture. It gets its red color from tomato sauce, and is seasoned with chili powder and cumin.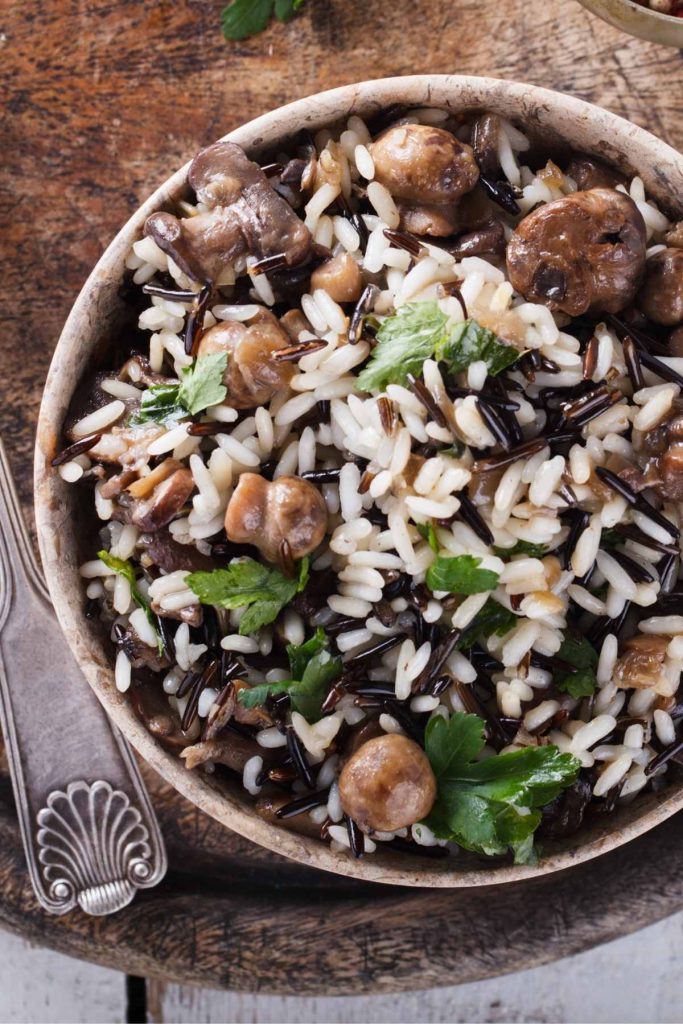 Try this savory wild rice stuffing the next time you're cooking a holiday turkey. Dried pears add texture and a delicious subtle sweetness that pairs well with poultry.
Add a cup of chunky salsa to regular white rice to transform it into a delicious side dish! It takes about 20 minutes to make and you'll love the flavor.
This hearty jambalaya is loaded with tender shrimp, andouille sauce, chicken, veggies, rice, okra, and traditional Cajun seasonings. Serve it with corn on the cob at your next summer get-together!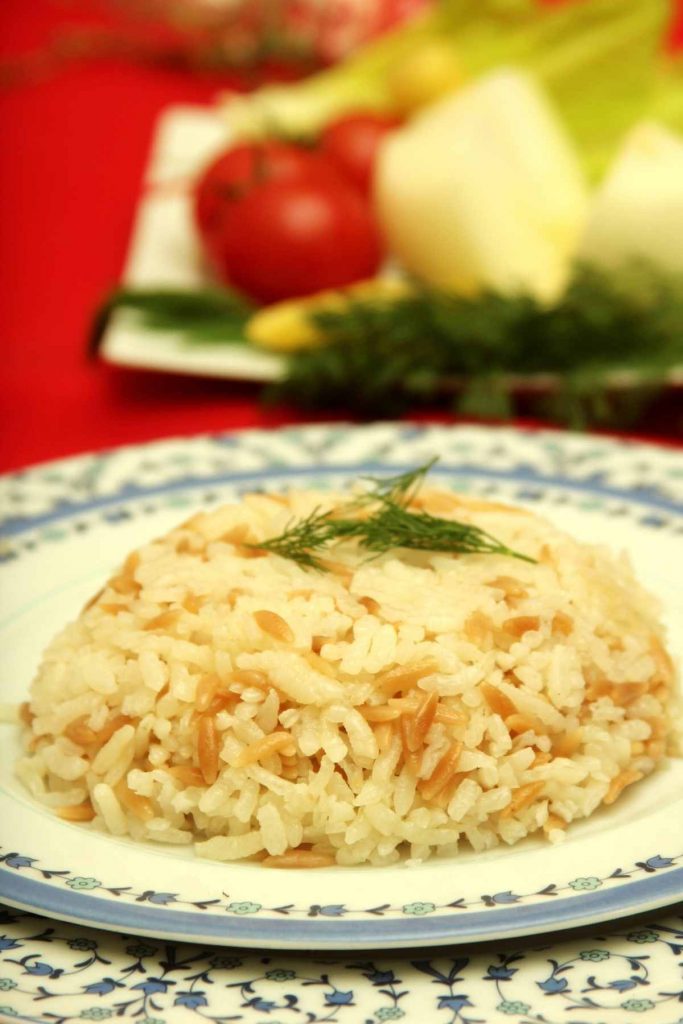 Slivered almonds add delicious flavor and texture to this rice pilaf. It's seasoned with Herbes de Provence, onion powder, garlic powder, and butter. Serve it at your next dinner party!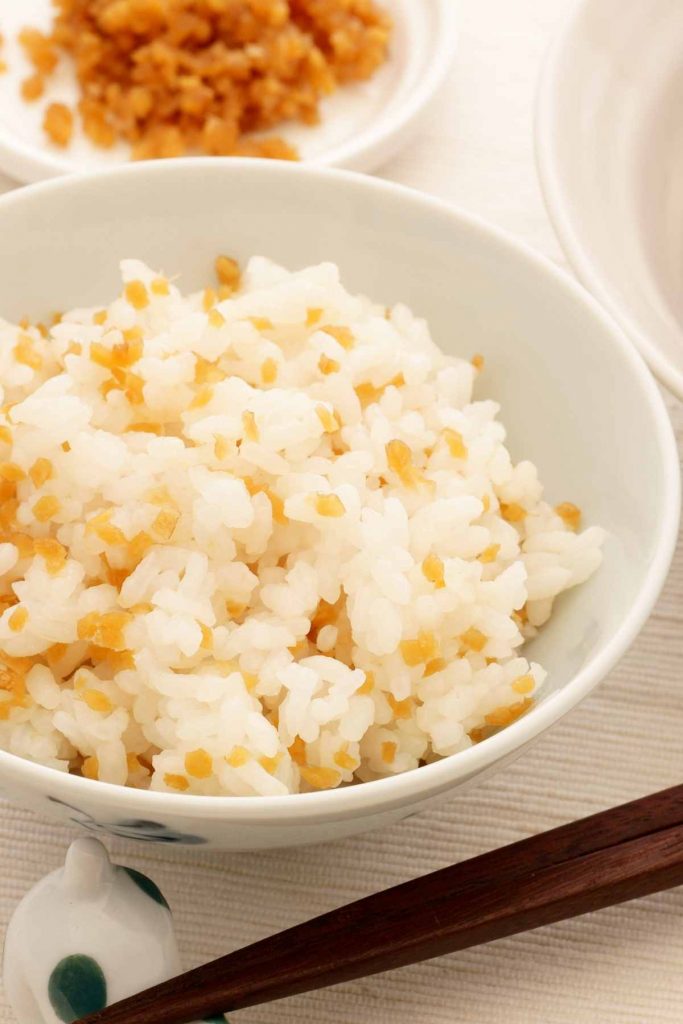 This simple rice dish features the flavors of ginger, soy sauce, sake, and mirin. It's easy to make and pairs well with salmon and chicken dishes.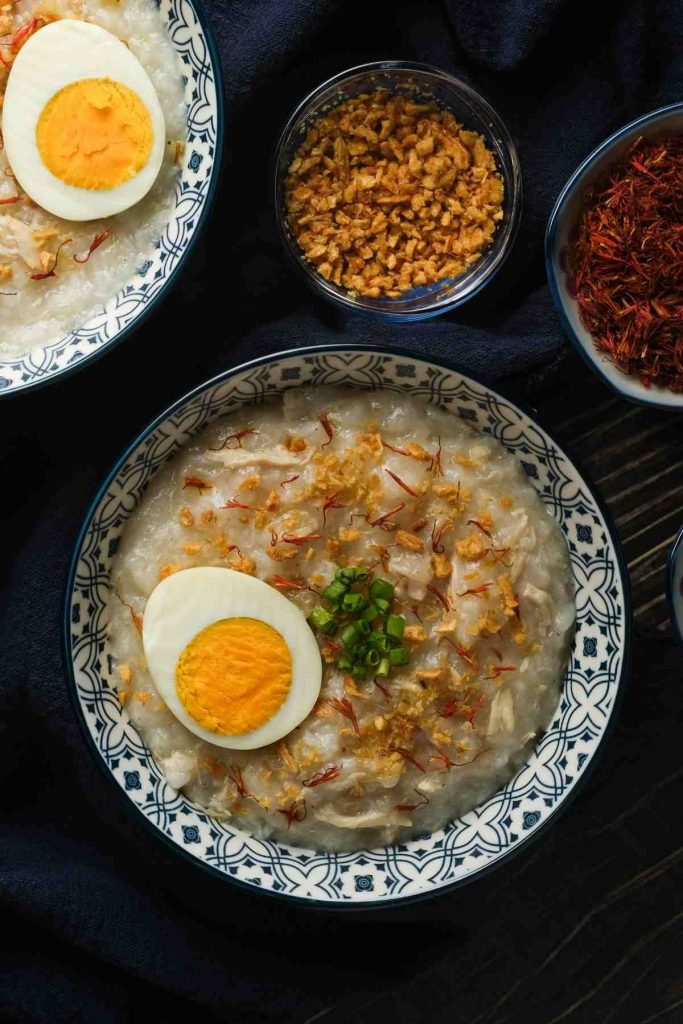 This savory Filipino chicken porridge is creamy and comforting. It features shredded chicken thighs and rice flavored with ginger, garlic, onion, and fish sauce.
Cumin seeds add a delicious earthy flavor to regular jasmine rice in this dish. The other ingredients you'll need are butter, garlic, salt, and water. It's ready to eat in about 40 minutes.
Serve this impressive seafood paella to guests at your next dinner party! It's loaded with tender shrimp and lobster, and is seasoned with onion, garlic, saffron, paprika, cayenne pepper, and chile pepper flakes. It's ready to enjoy in about an hour.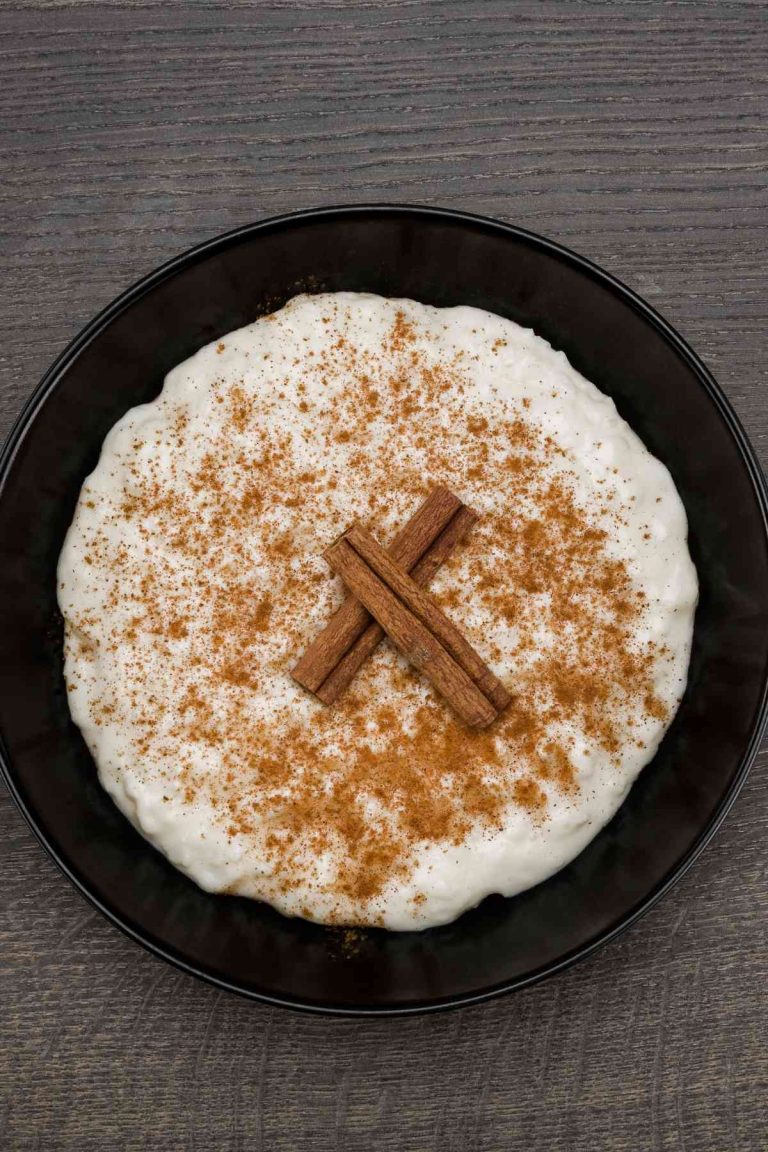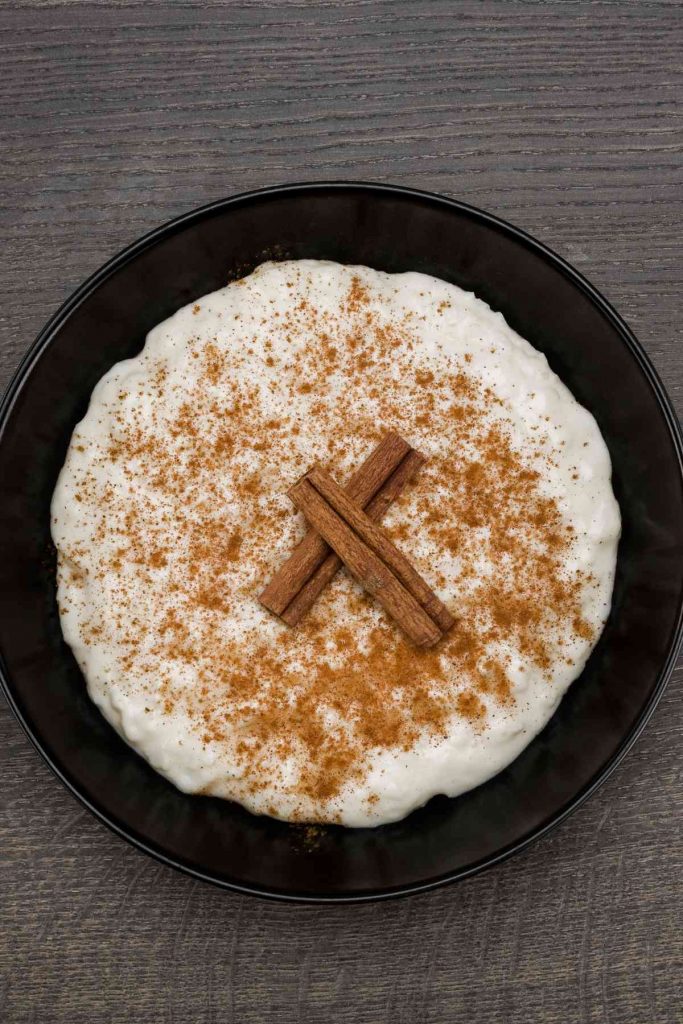 This sweet and creamy rice pudding rivals anything you can buy. It's sweetened with brown sugar and chewy raisins, and flavored with cinnamon, nutmeg, vanilla, and orange zest.
Satisfy your cravings for comfort food with this vibrant rice bowl. It's a delicious combination of seasoned black beans, rice, cherry tomatoes, corn, red onion, and avocado. It's also vegan-friendly!
This Caribbean confetti rice is colorful and delicious! Pineapple adds sweetness, and cayenne pepper and fresh jalapeno add heat. It's ready to eat in just 20 minutes.
You'll love the flavor of this garlic butter rice. It's super easy to make, and pairs well with just about anything!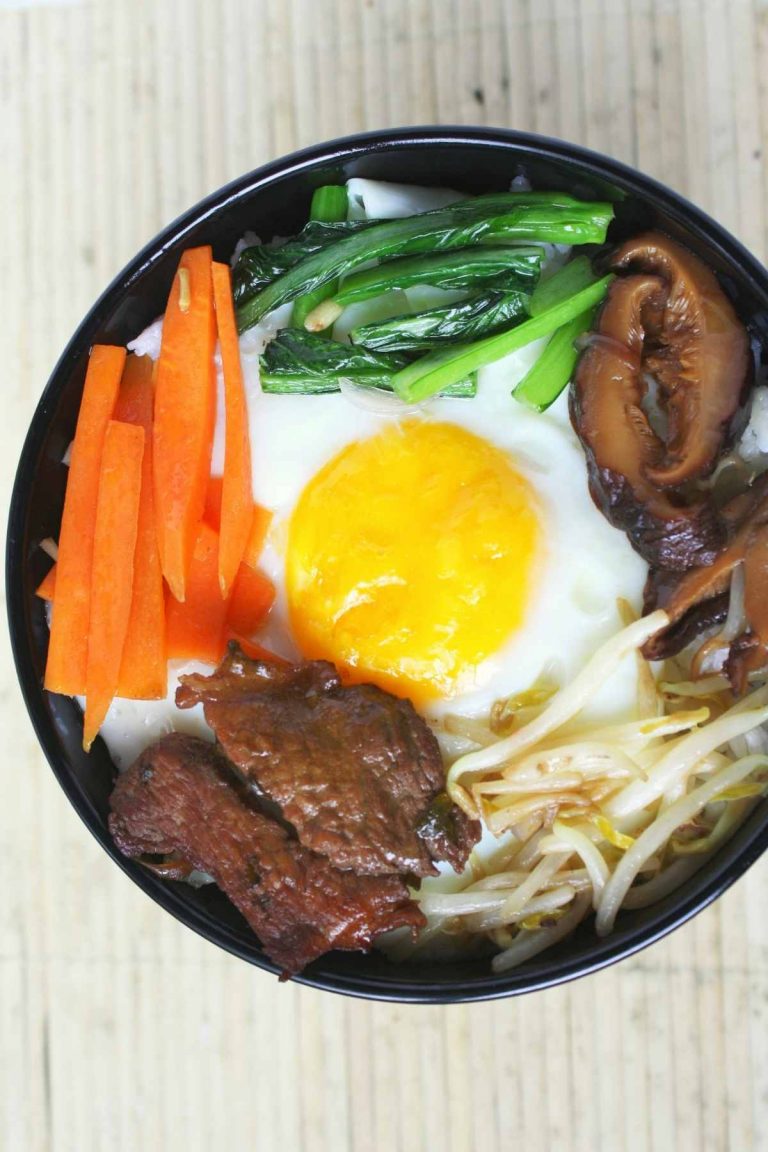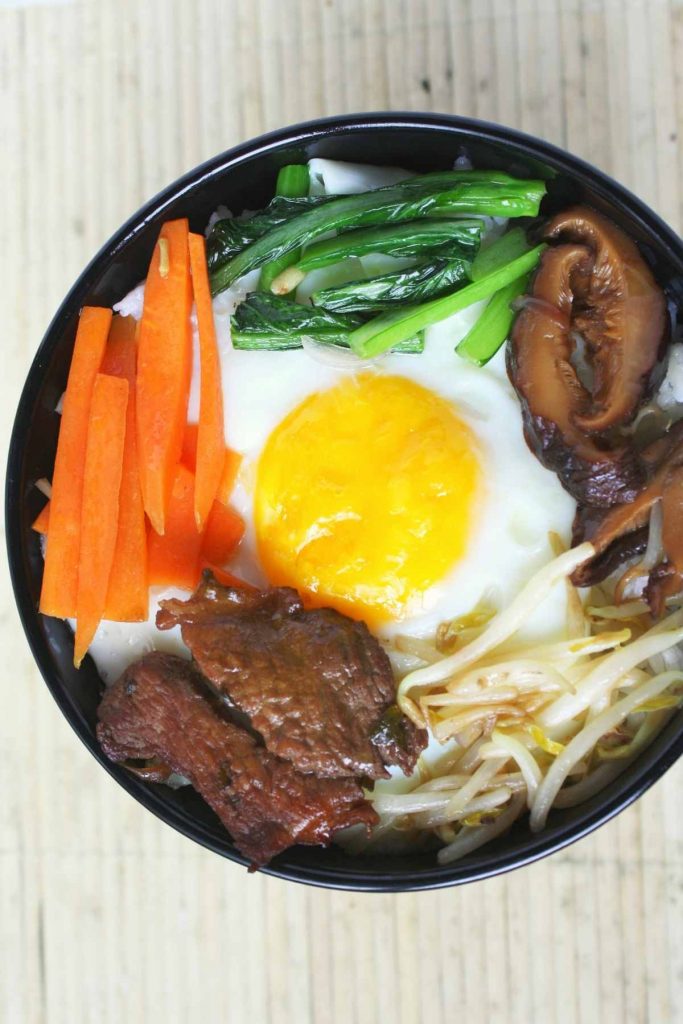 You can make Korean bibimbap at home! This recipe uses a sheet pan to roast the beef, mushrooms, carrots, green onions, and spinach in the oven. All you have to do is prepare the rice and you're good to go!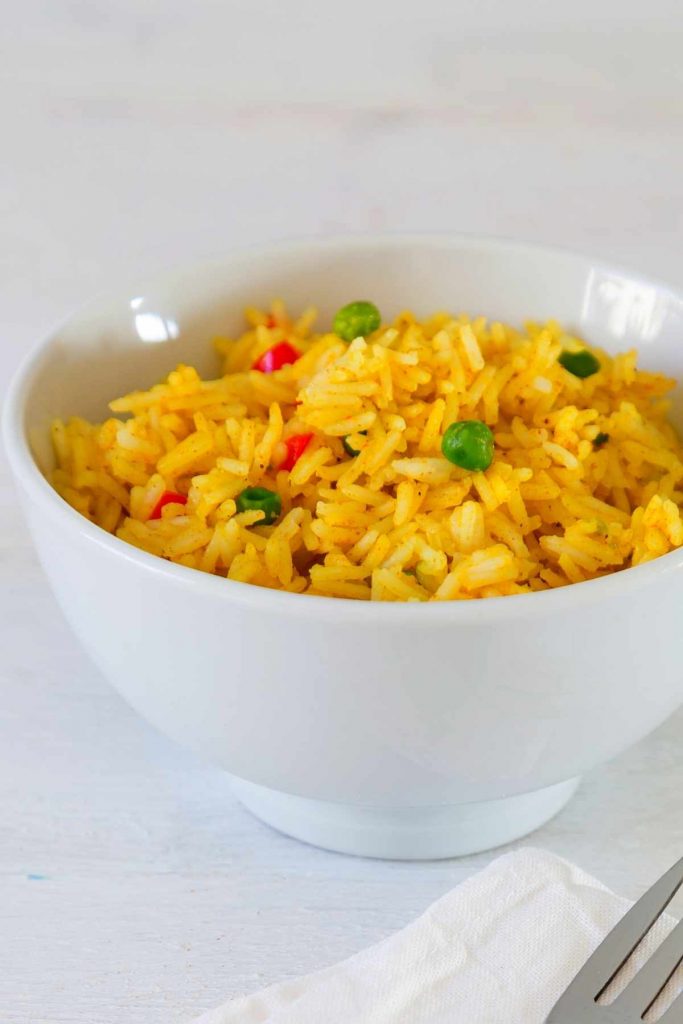 This curried rice can be enjoyed on its own or as a side dish. It features delicious curry flavors, and frozen peas and shredded carrots for color and texture.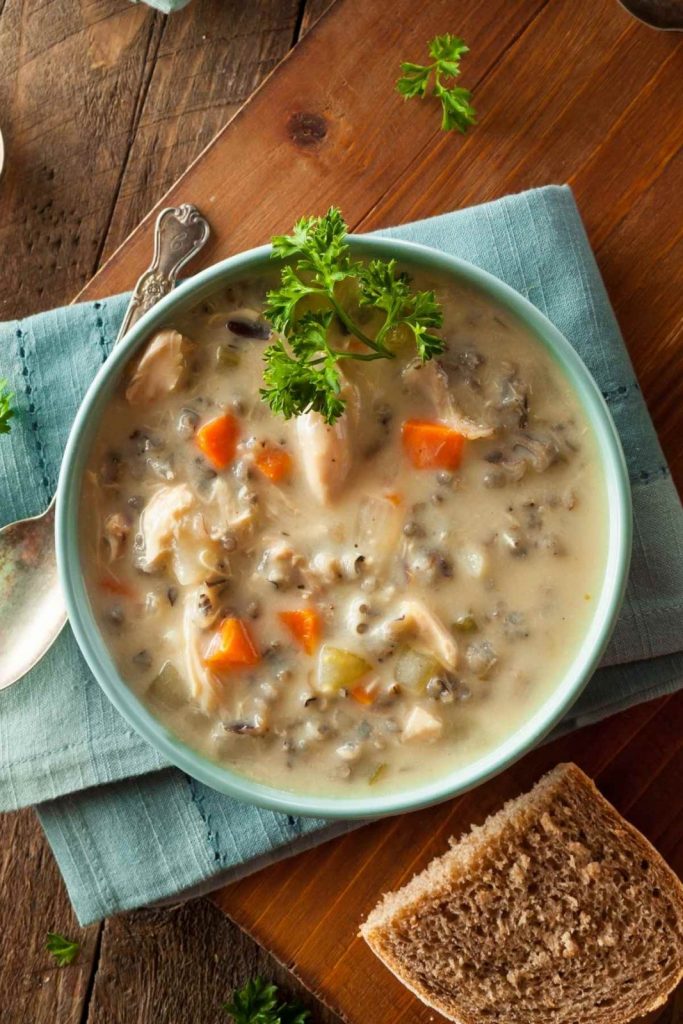 This chicken wild rice soup is creamy, rich, and full of savory flavors. It simmers in the slow cooker for hours and couldn't be easier to make. Serve it with thick slices of crusty bread for dipping.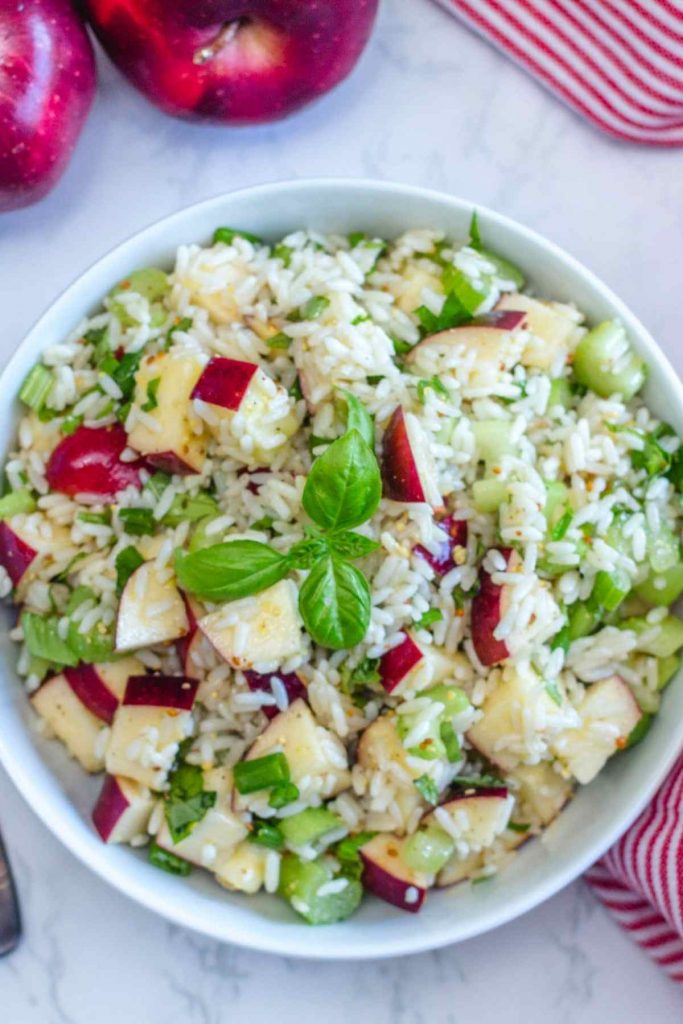 Serve this delicious brown rice and apple salad at our next summer party! It's loaded with flavor and texture and the apple adds a touch of sweetness.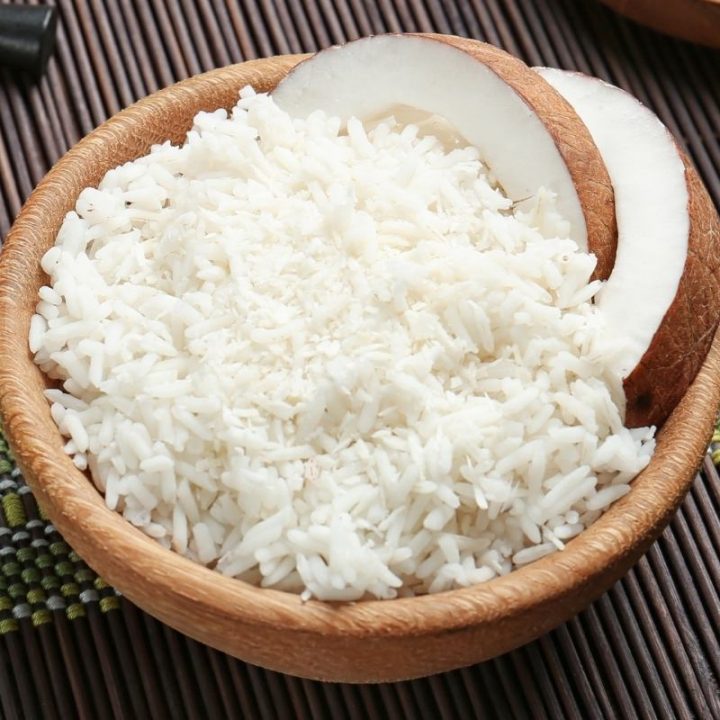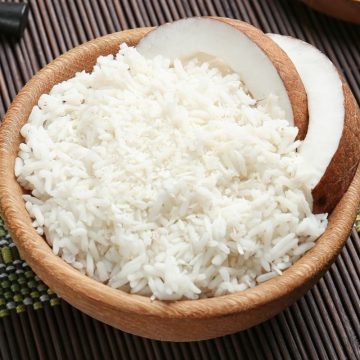 Easy Coconut Rice Recipe
Making rice with coconut milk gives it a delicious, slightly sweet flavor. This coconut rice takes just 25 minutes to make and pairs well with savory meat and veggie stews.
Print
Pin
Rate
Ingredients
2

cups

jasmine rice

400

ml

coconut milk

1 ½

cups

water

granulated sugar

to taste

salt

to taste
Instructions
In a medium saucepan or bowl, rinse the rice in cold water several times until the water runs clear. Drain well in a large fine-mesh sieve. Place the rice back in the saucepan.

Add the coconut milk, water, sugar, and salt.

Bring the mixture to a boil over high heat. When it begins to boil, reduce the heat to low and cook, covered, for 20 minutes. Uncover and continue to cook for about 5 minutes until done.

Fluff with a fork and serve garnished with chopped cilantro if you like.
Tried this recipe?
Follow or tag us on Pinterest @izzycooking