When preparing a summer BBQ, you know that the delicious side dishes will take your grilling experience to the next level. We've collected 20 best and easy Sides for Grilled Chicken, or steaks! From healthy sides like salads to traditional favorites like French fries, we've thrown in a few choices you would have never, ever, imagined.
If you'd like to have a few really simple side dishes, try our microwave steamed broccoli or grilled corn in the husk. Other favorites include make-ahead cornbread and baked sweet potato fries.
From ingredients to special tips on how to perfect the best BBQ side for chicken we'll take through a whole list of potentials for you. Read on, and get those taste buds tingling!!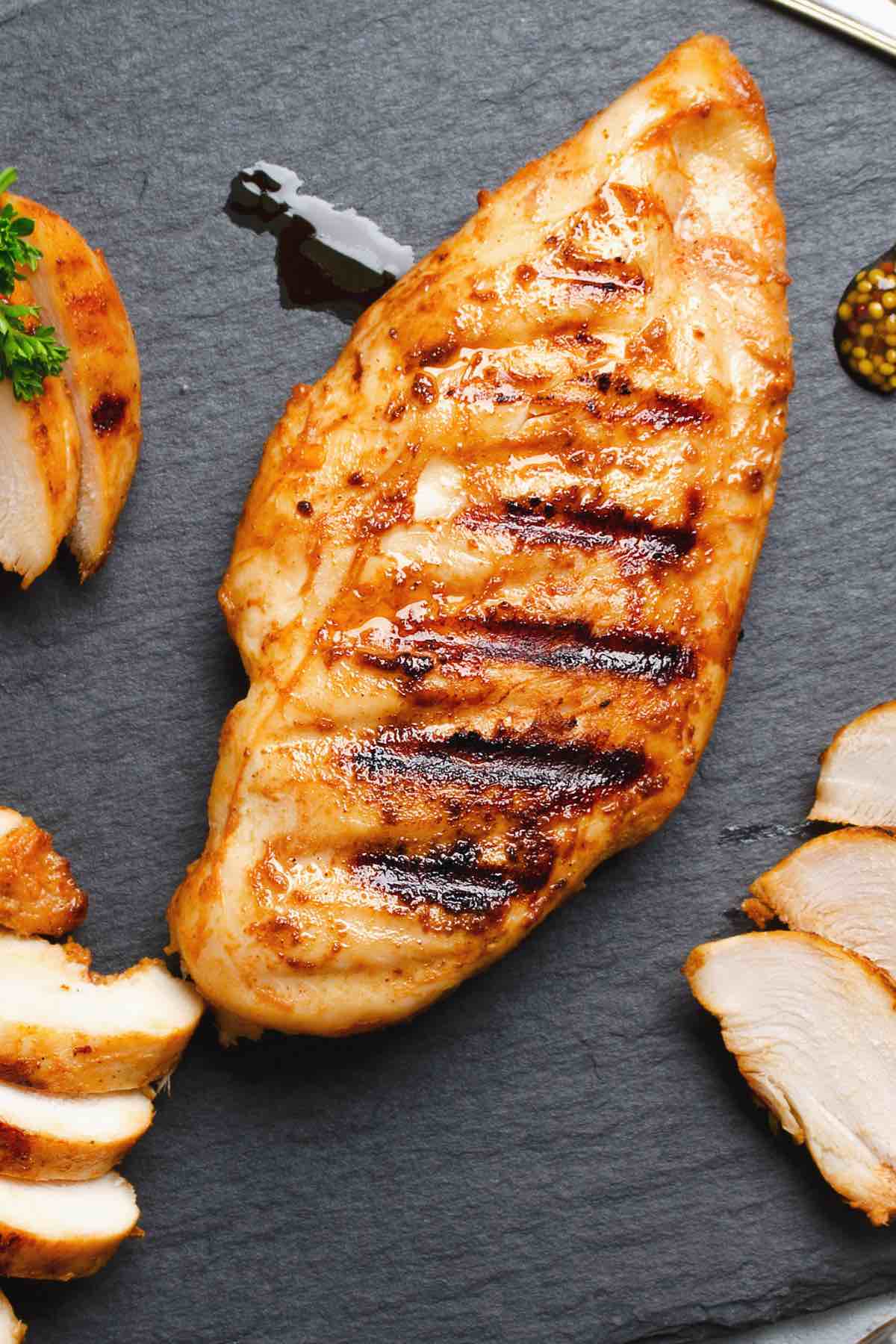 What Goes Well with Grilled Chicken?
When serving grilled chicken you can opt for hearty or healthy dishes. Some healthy dishes include steamed or grilled broccoli, sweet potatoes, grilled or baked asparagus.
You definitely can't go wrong with dishes that go a long way like mac n' cheese, baked beans, or a pasta salad. Whatever option you choose, be sure that it compliments the grilling! If you really want to keep things simple then go with a favorite crowd pleaser – grilled corn on the cob!
What Vegetables Go Best with Chicken?
The choice is really up to you here with choosing your favorite vegetables and pairing them with chicken. Some great suggestions are broccoli, asparagus, spinach, corn and sweet potatoes.
Or if you're really looking for some color to your dish then combine them all and add in some bell peppers too!!
Healthy Sides to Serve with Grilled Chicken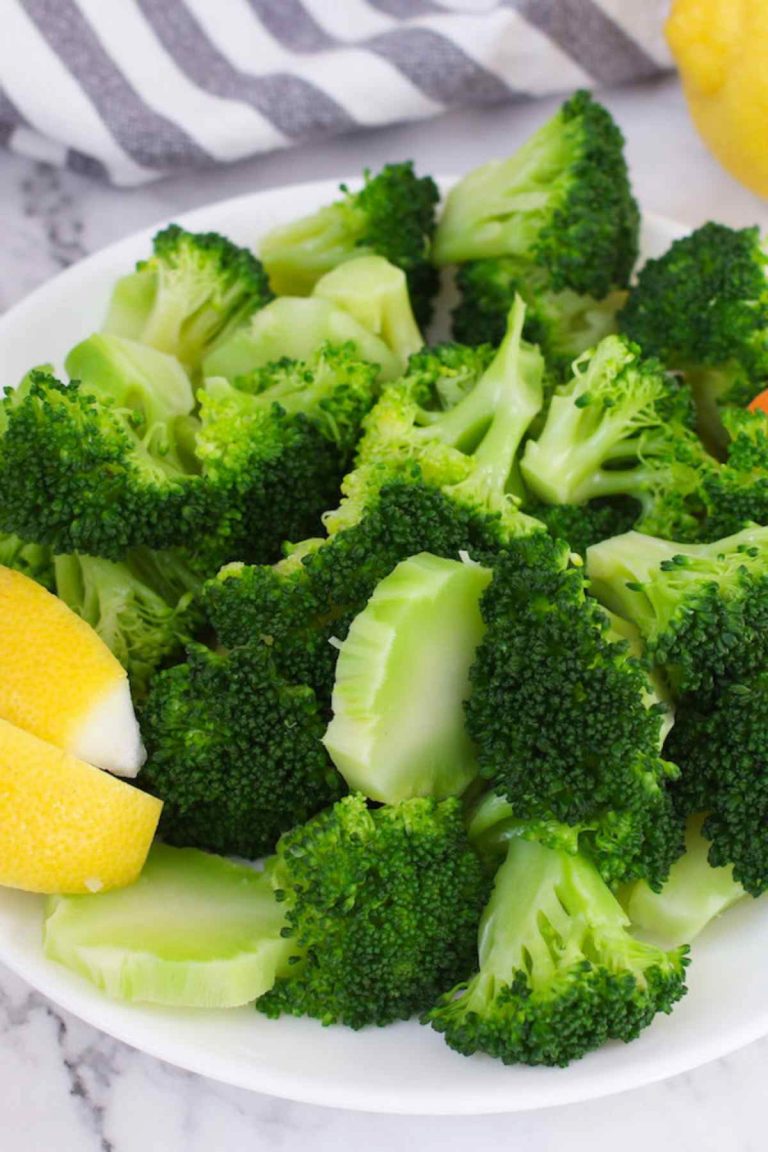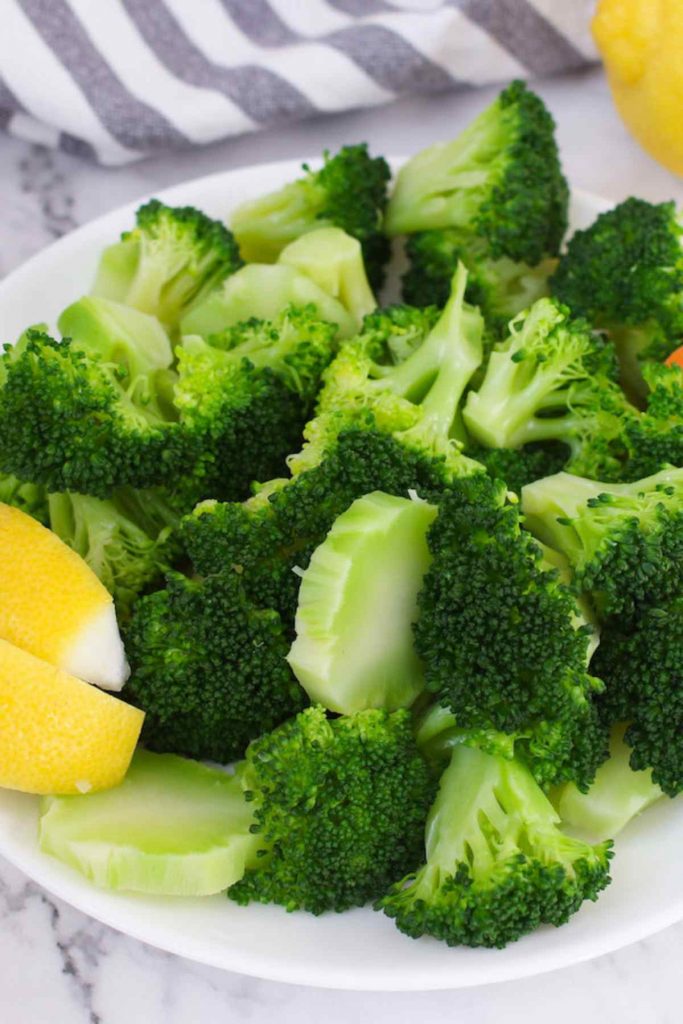 What four words do you want to hear when it comes to meal prep? How about quick, easy, healthy, and delicious?
Steamed broccoli takes you about 5 minutes of steaming and you will easily have a dish that not only adds a pop of color to your place but also contains high levels of protein and vitamin C.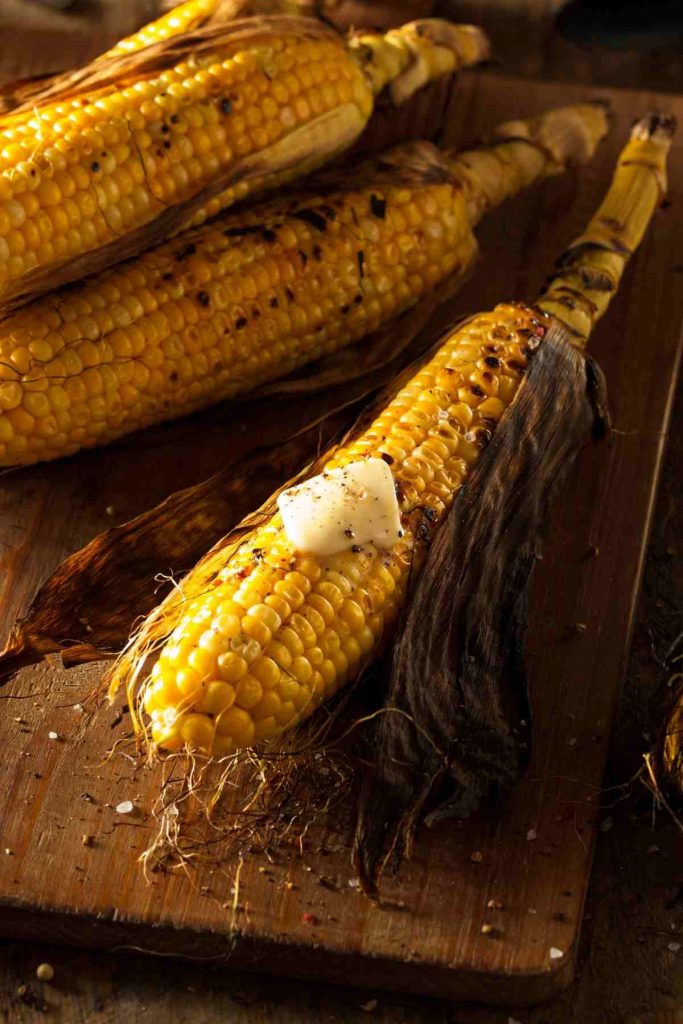 Look no further than this recipe for the best grilled corn that you could ever make! The subtle smokiness and the char marks make this corn a summer favorite!
Leaving the husks on grilled corn produces corn that's perfectly plump, tender, and sweet. The next time corn is on the menu, give this method a try. You'll love the results!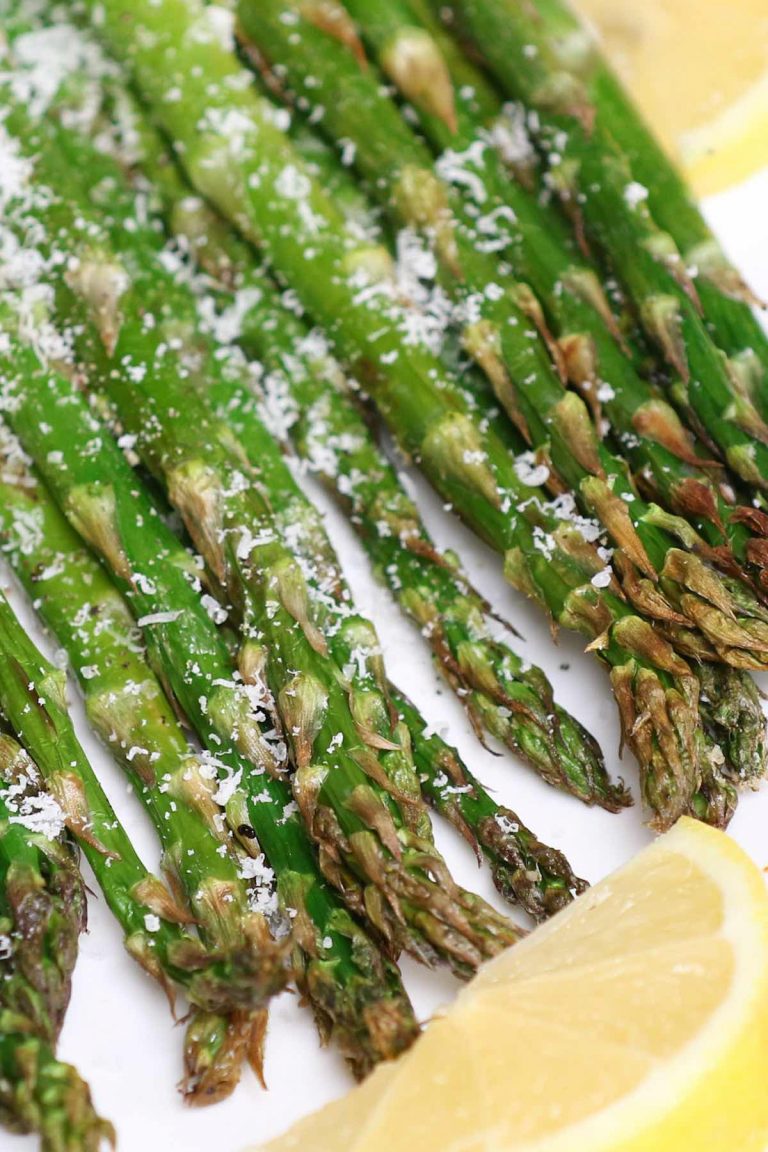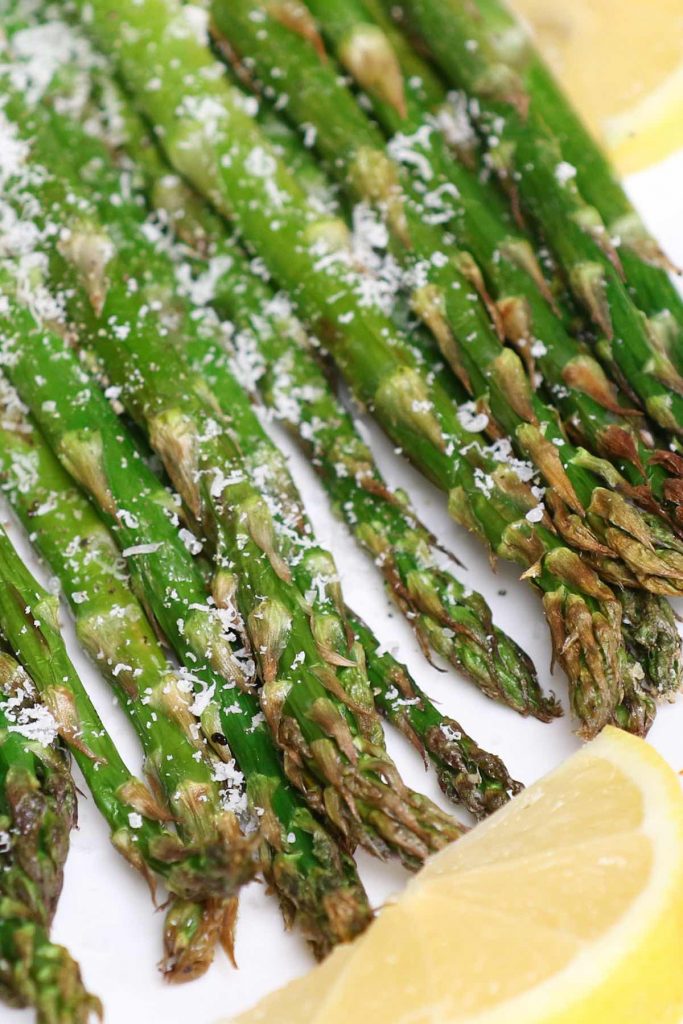 With just 4 simple ingredients and about 5 minutes of your time, you will have some appetizing air fryer asparagus!
Tips for this dish are to coat the asparagus evenly, don't overcrowd the basket, and make note that different-size asparagus take different cooking times. You can also play with the seasonings here – lemon and pepper, red pepper flakes, garlic and fresh herbs.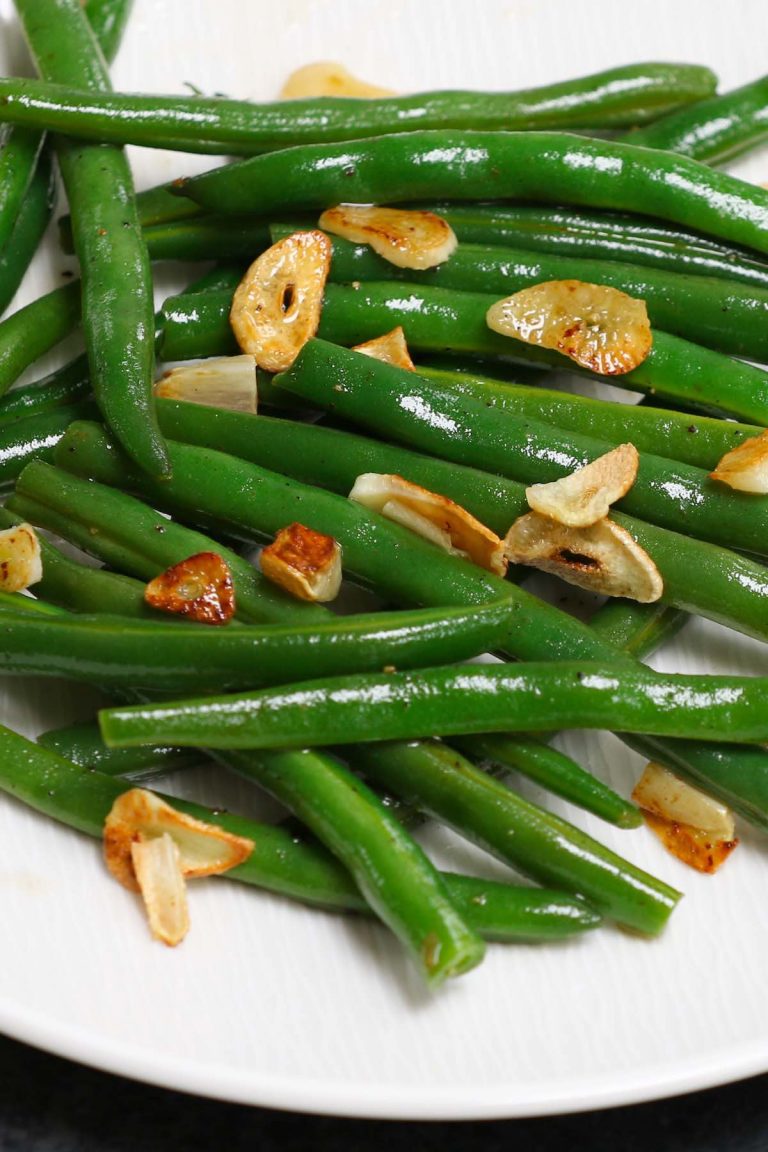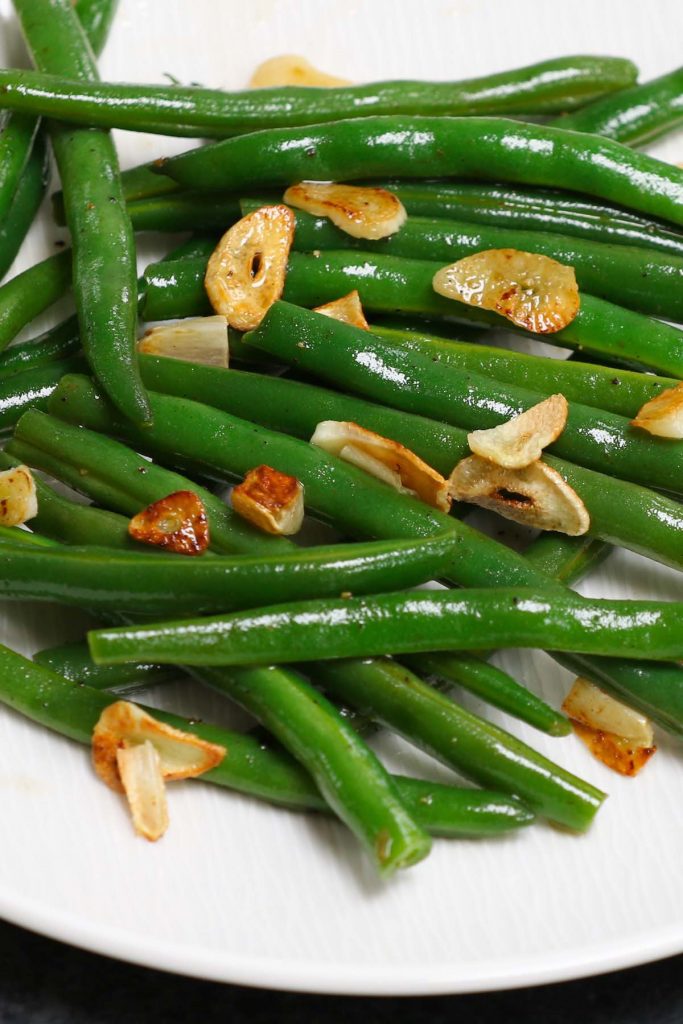 From the garlic to the hint of lemon juice, it'll be hard to pick just one great thing about this green bean recipe.
It's the ideal side dish for almost anything you can imagine! Steak, chicken, lamb, even fish – the possibilities are endless.
Easy Side Dishes for BBQ Chicken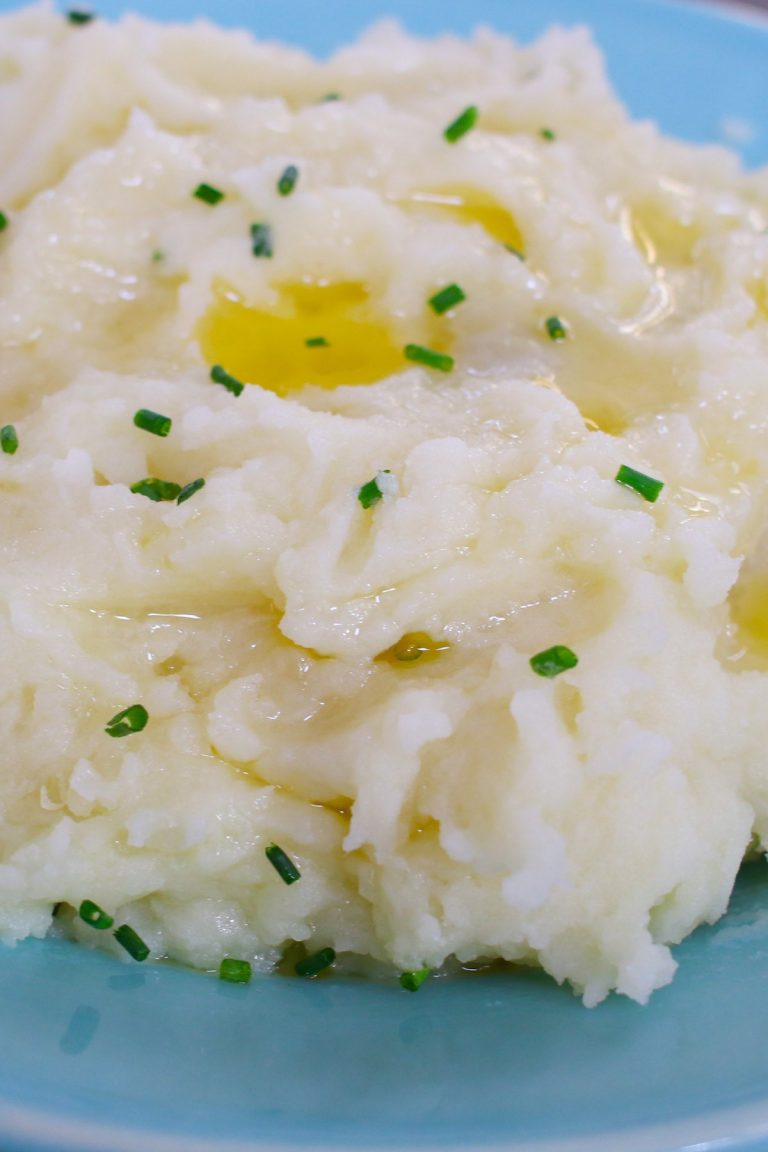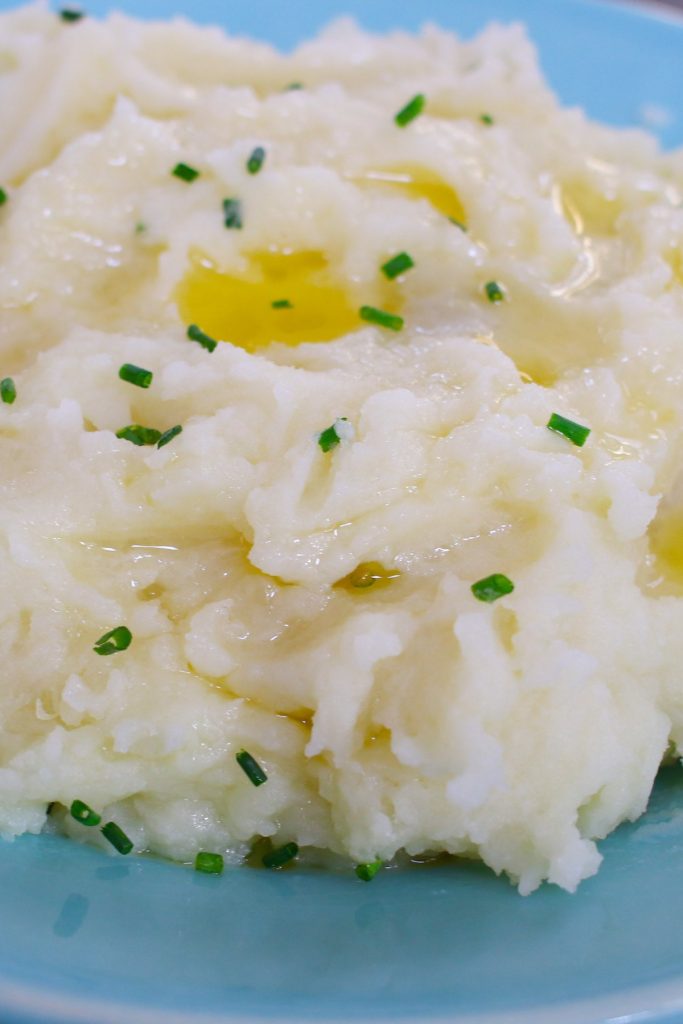 Fluffy, creamy and smooth – what more could you ask for with mashed potatoes – more specifically microwaved mashed potatoes?!
In just 15 minutes you can experience these mashed potatoes and all it takes is some Yukon Gold potatoes.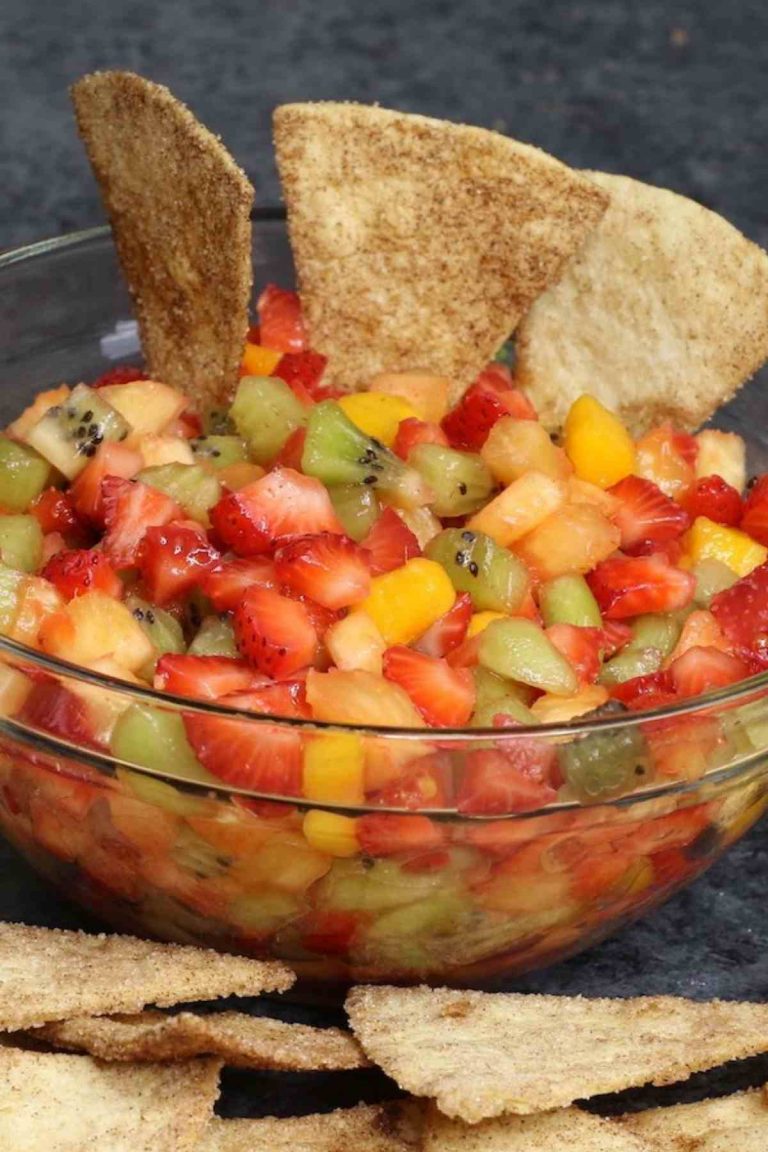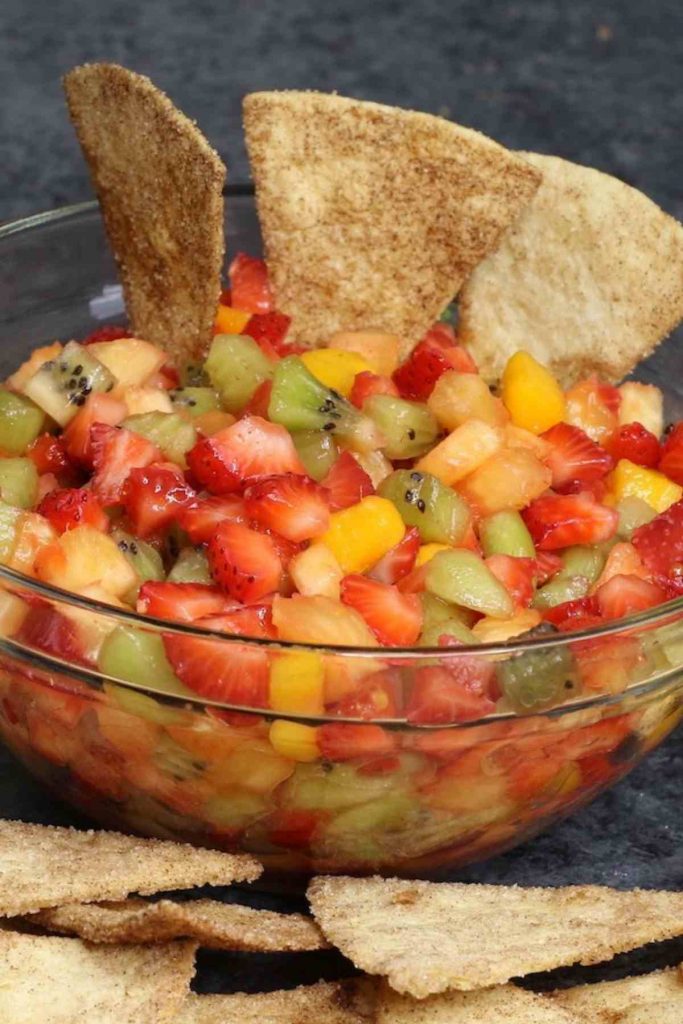 Some color, freshness, and sweetness are all you need to add to your grilled chicken dish. Fruit salsa does just that!
All you need is fresh strawberries, kiwi, pineapple, and mango! As an added bonus, try whipping up some cinnamon tortilla chips.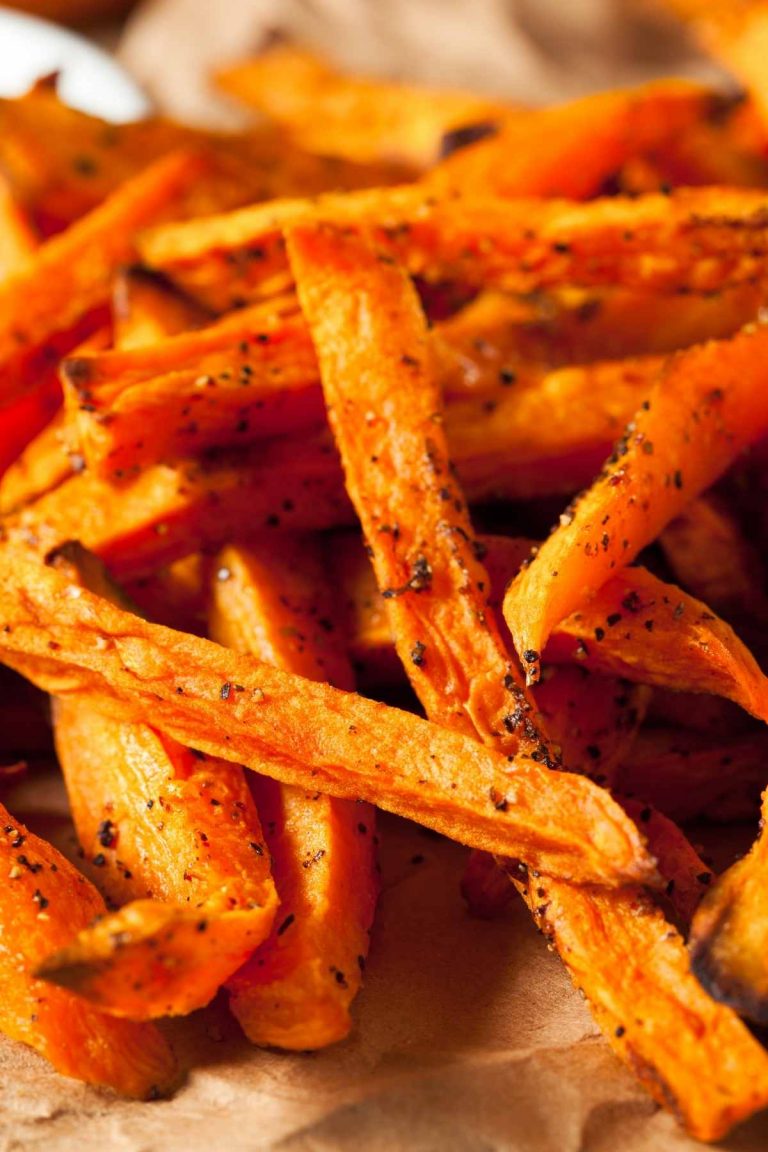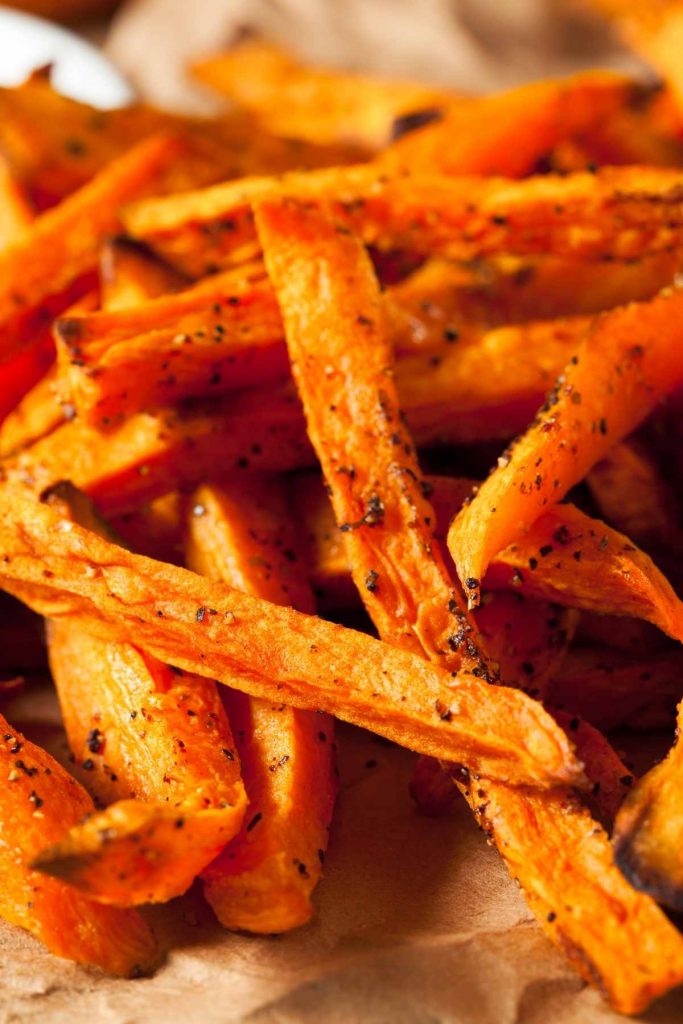 Strict with your diet but craving some fries? Here is the answer to that craving – baked sweet potato fries!
Crispy on the outside and soft on the inside, these sweet potato fries are tasty and easy to make.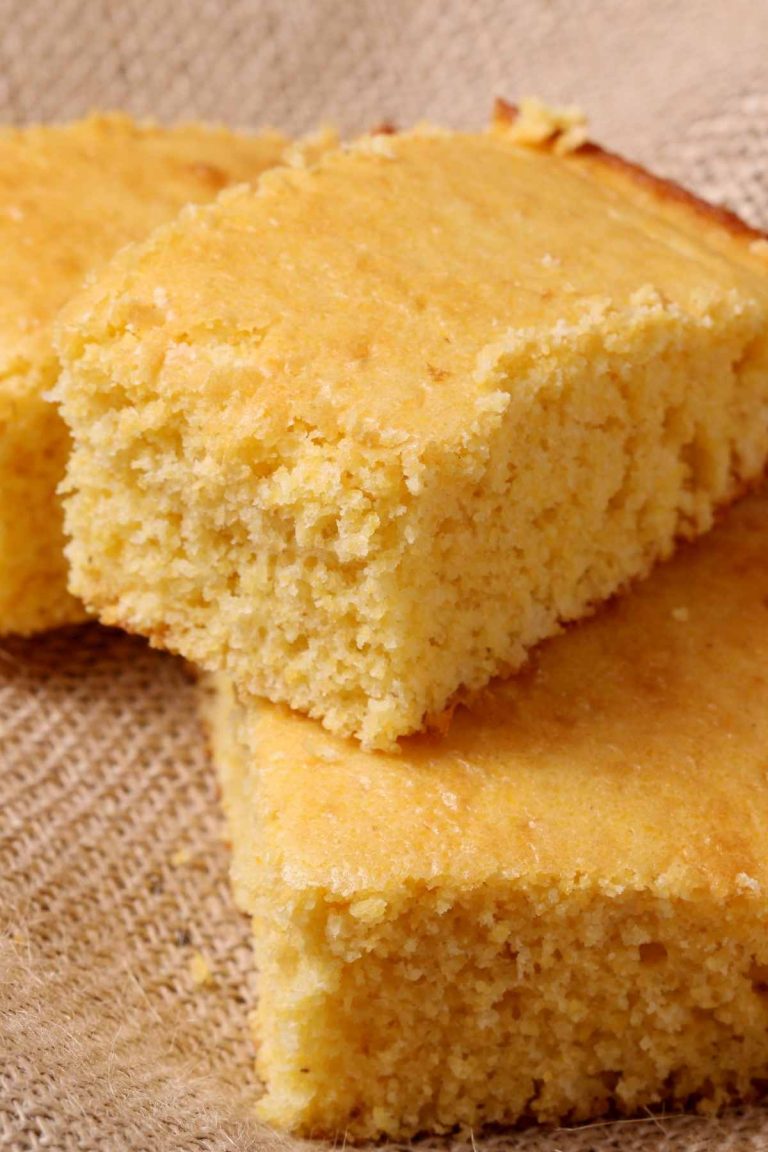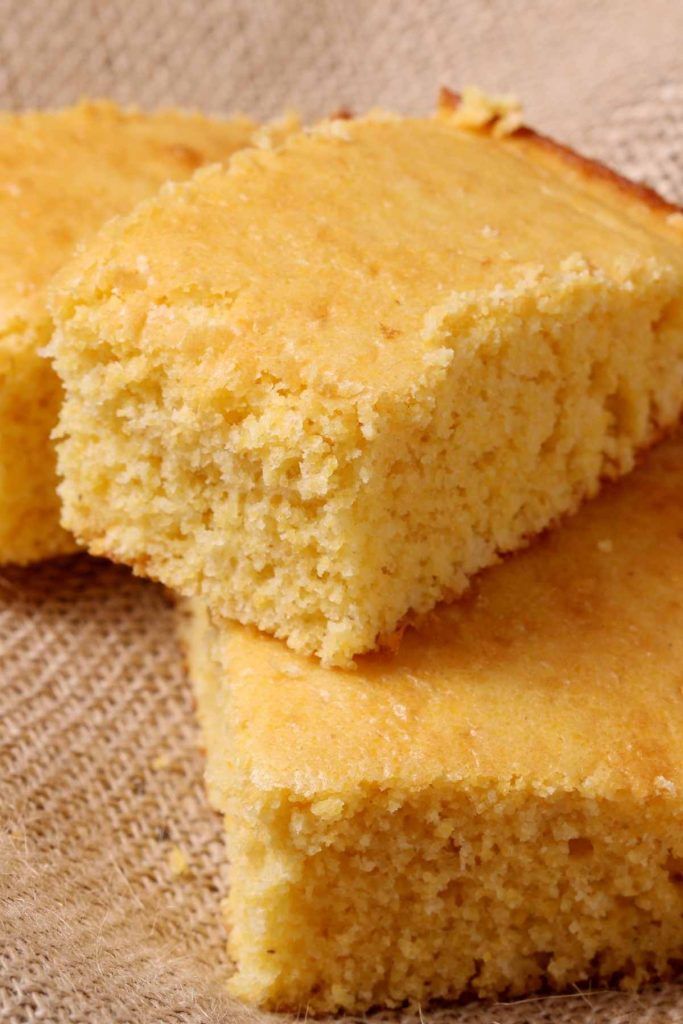 Is there anything that hits the spot quite like a slice of creamy cornbread? This southern recipe is a summertime classic that will enhance your summer BBQs.
It pairs perfectly with the grilled chicken for your next BBQ party!
Sides for Chicken Tenders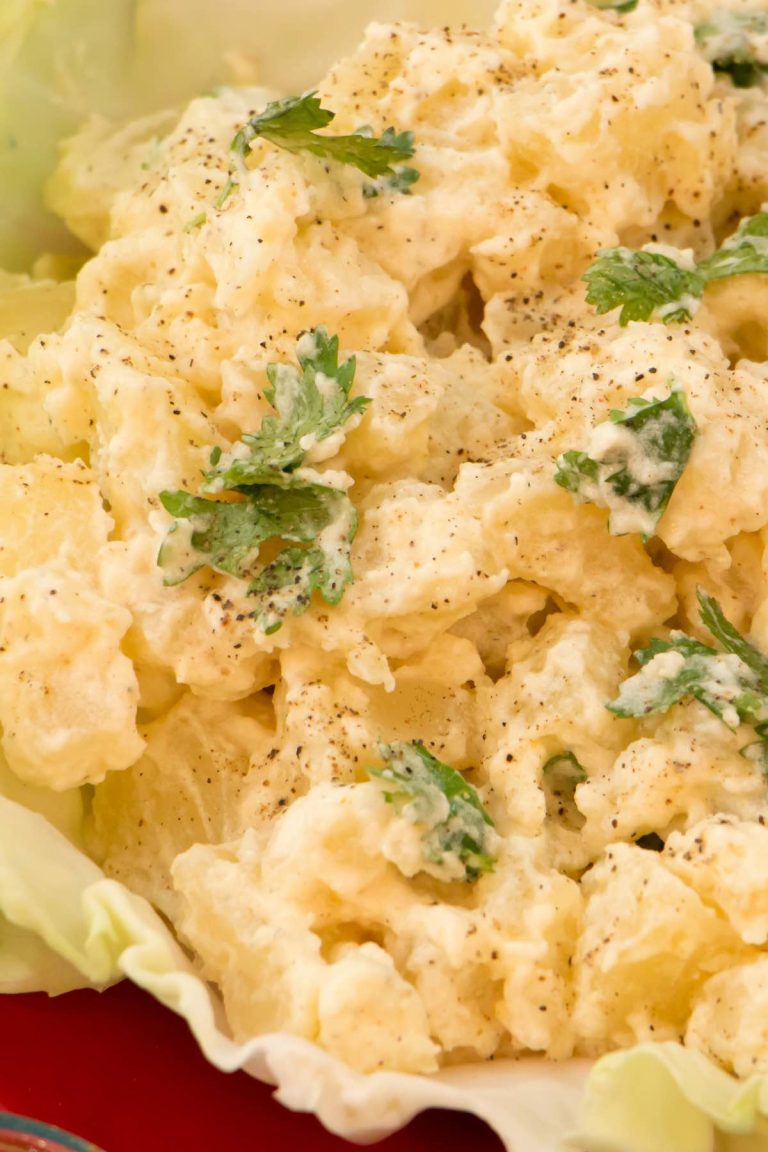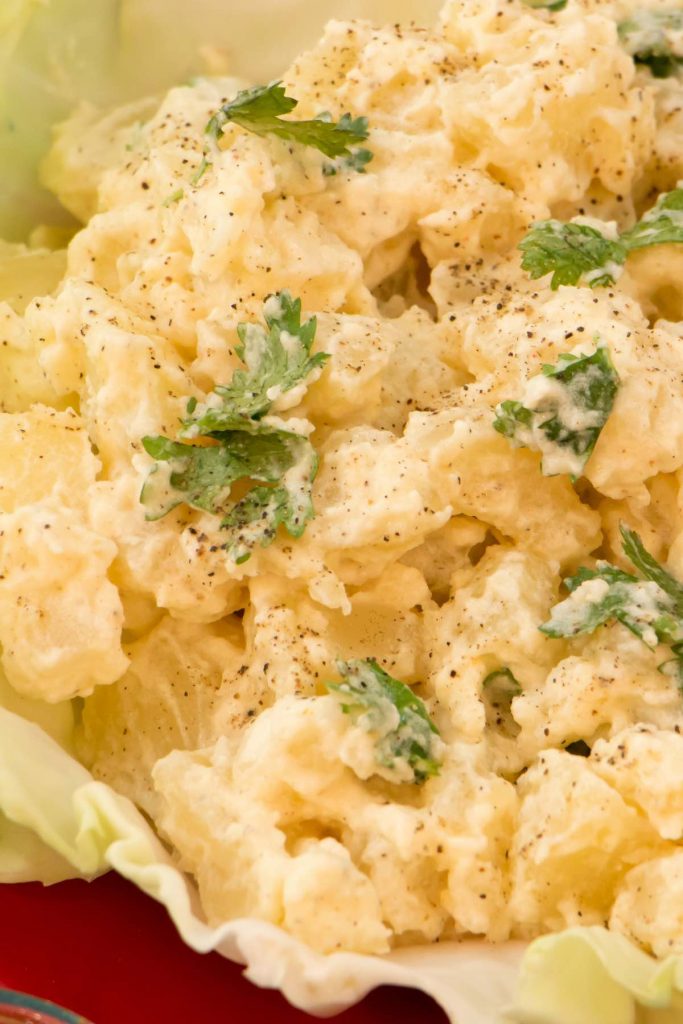 Can we call this the BEST Creamy Potato Salad you'll ever try? Well we just did!
First and foremost you have to use Yukon Gold Potatoes, and from there we'll give you two tips that will make this potato salad pop!! Did we mention this will serve eight people?!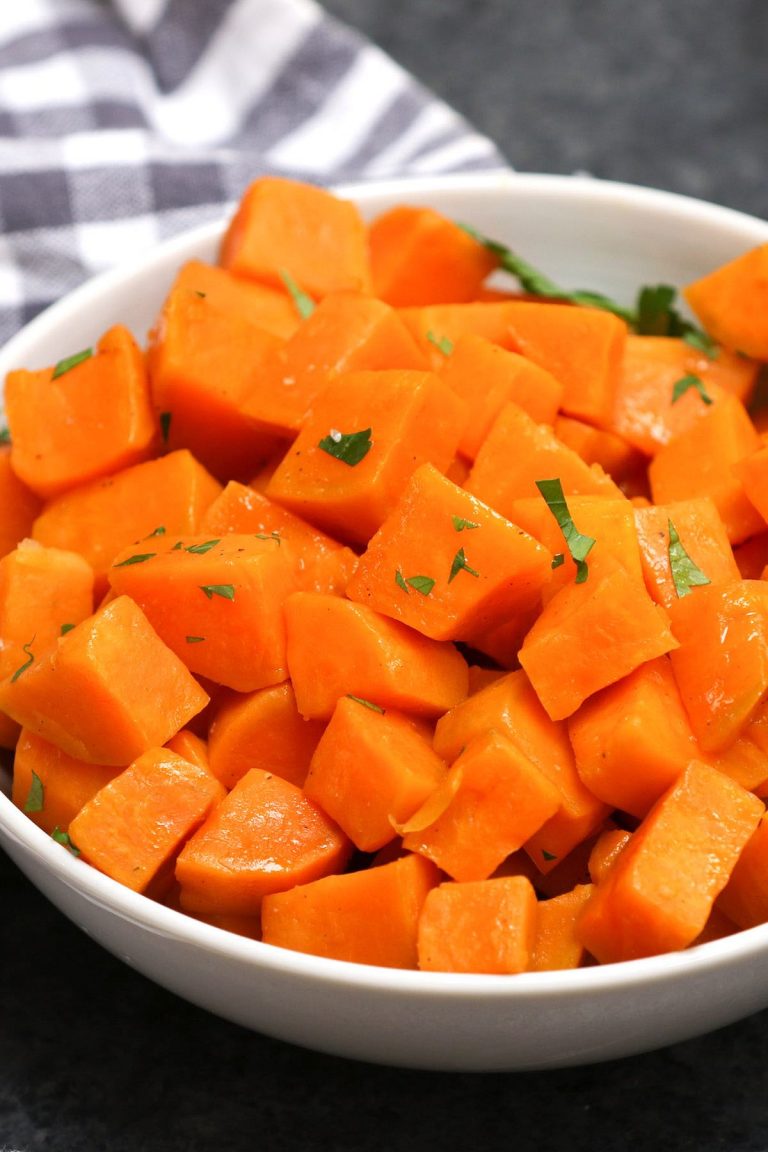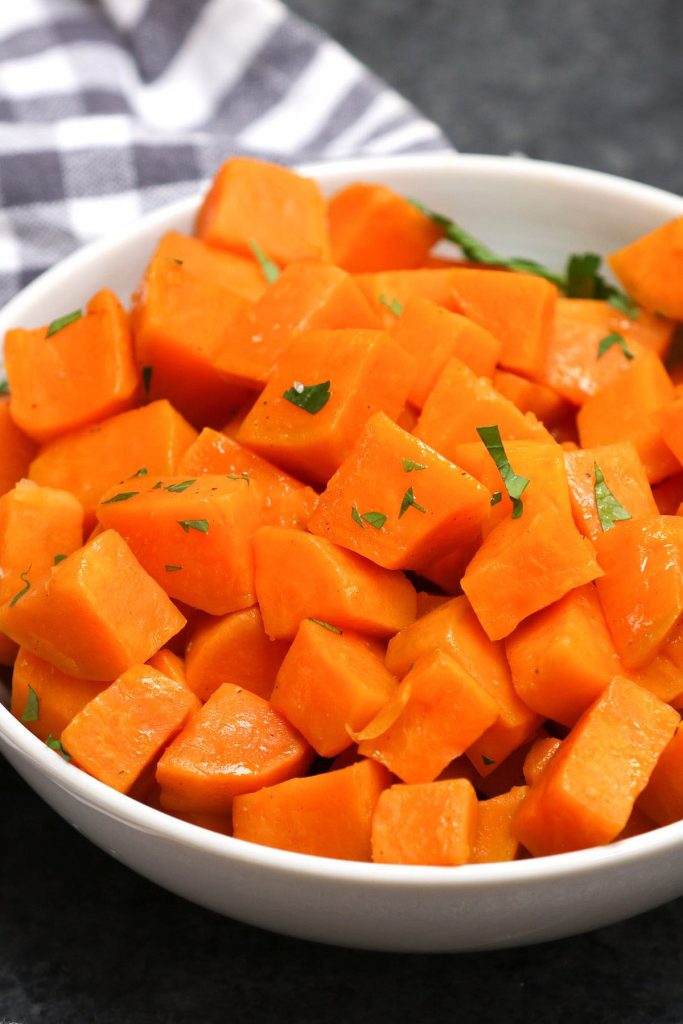 No-fuss, easy to make and oh so delicious! Sous vide sweet potatoes are packed with vitamins and nutrients! Cooking the sweet potatoes sous vide allows their natural flavors and sweetness to come out without losing any of the nutrients!
Just 5 minutes prep time and you will be able to enjoy your sweet potatoes before you know it! Have fun with the toppings here, but some great suggestions are cinnamon, honey, marshmallow and maple syrup.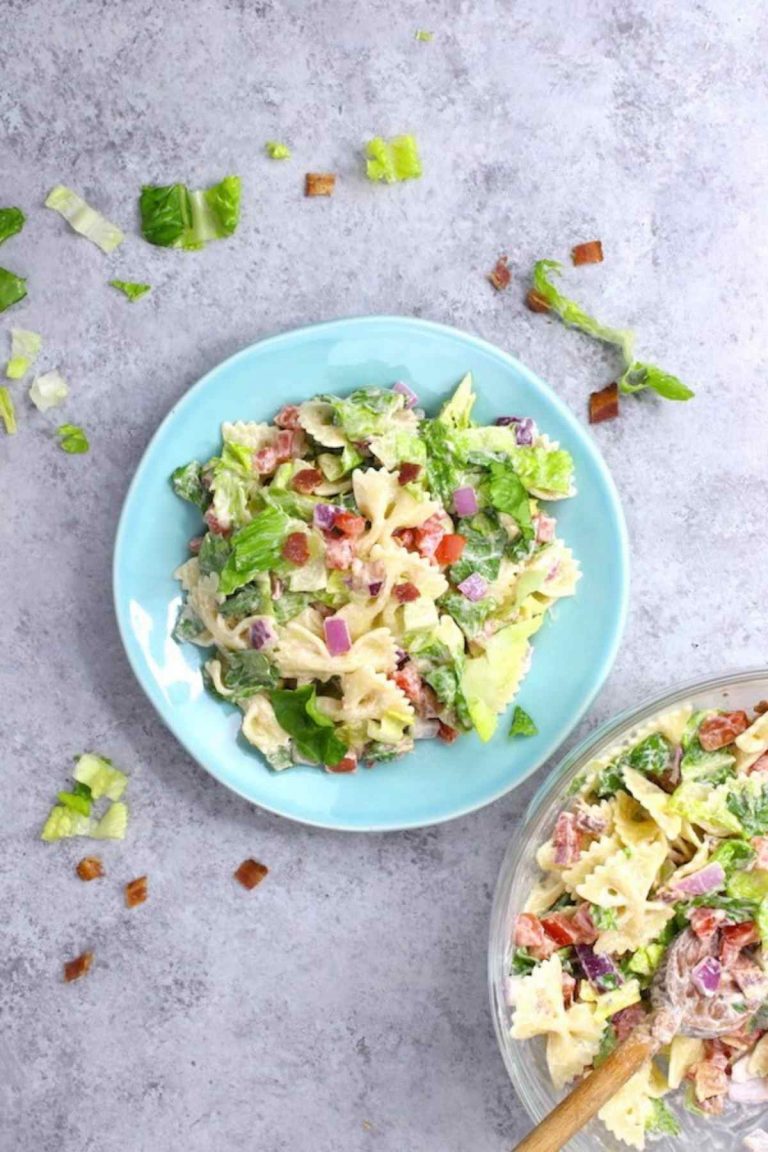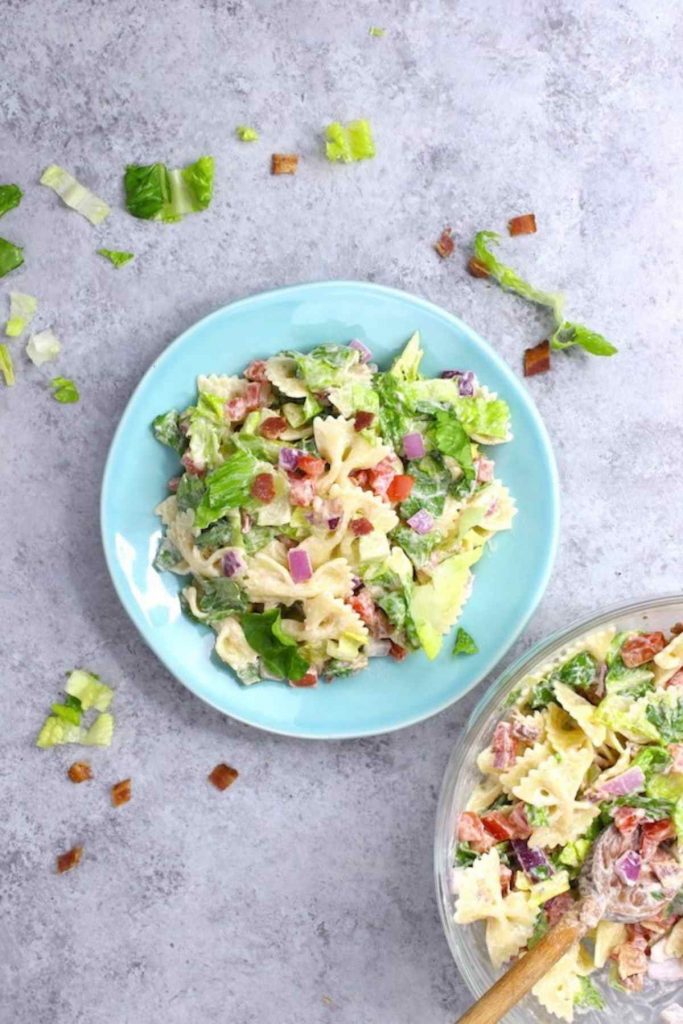 If you're really looking for a way to fill everyone up and fulfill that BLT sandwich craving, then try this refreshing BLT pasta salad alongside your chicken tenders!
Bacon, lettuce, tomatoes, and farfalle pasta are easily combined in a bowl to make you feel like you're eating one delicious BLT sandwich.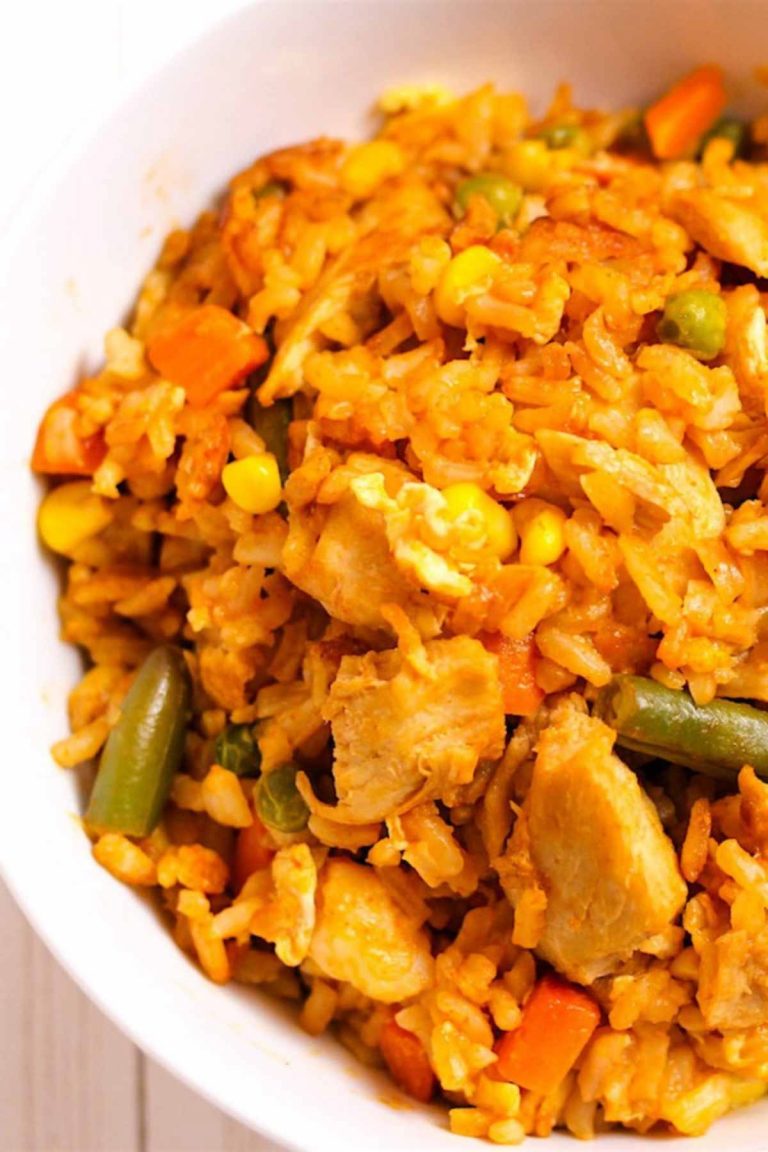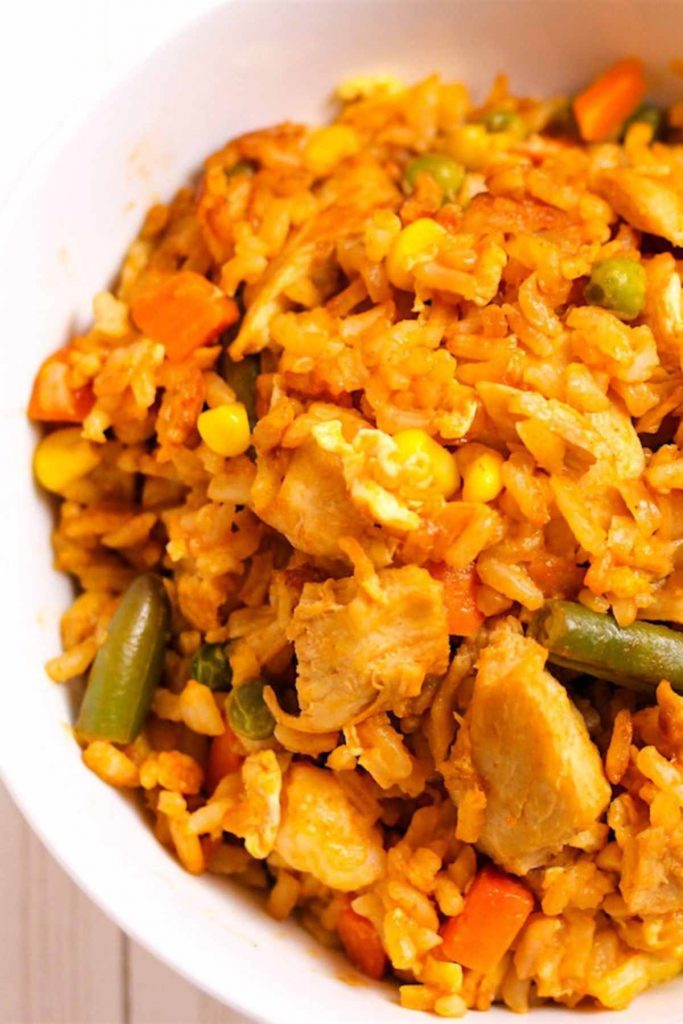 Soy sauce and oyster sauce are what make up this fried rice. Just combine rice, carrots, green beans, onions and peas.
In just under 20 minutes you will have a rice dish that is irresistibly delicious.
Vegetable Side Dishes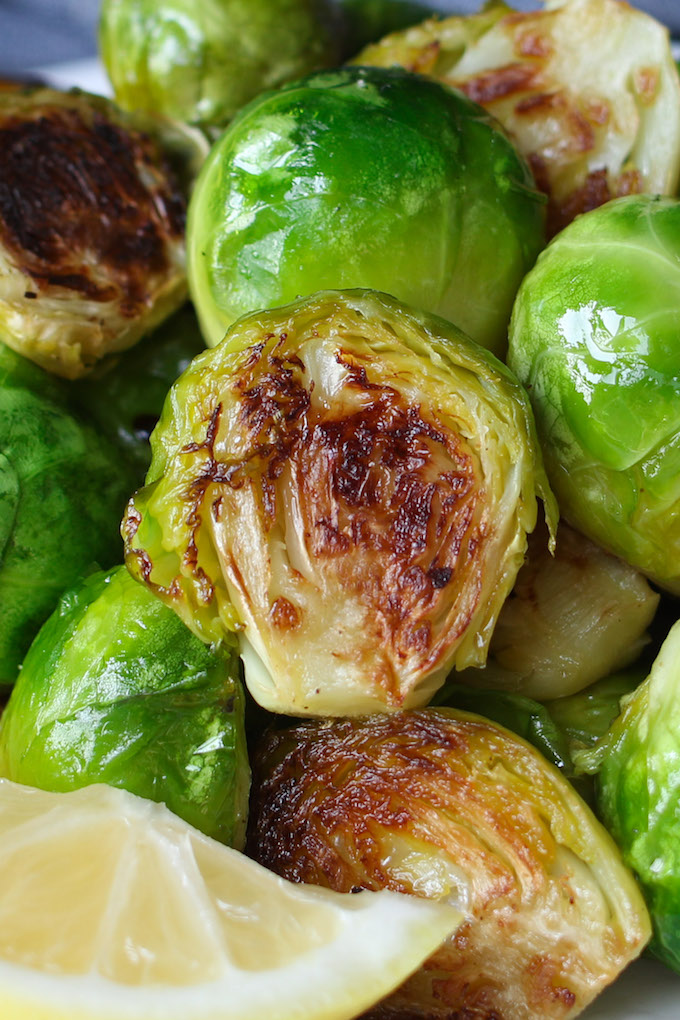 This is the perfect healthy side dish option that combines sweet and spicy.
When you roast them you are able to keep in all the nutrients, plus, they exude an incredible flavor when caramelized in the oven.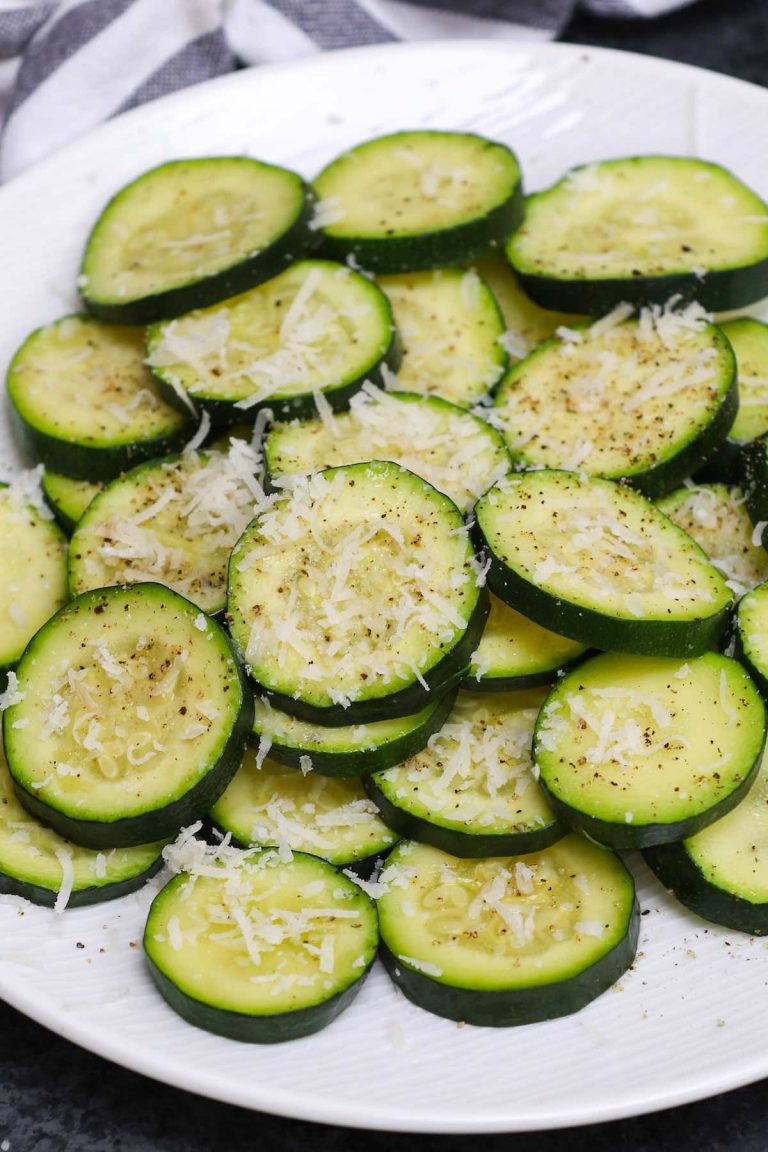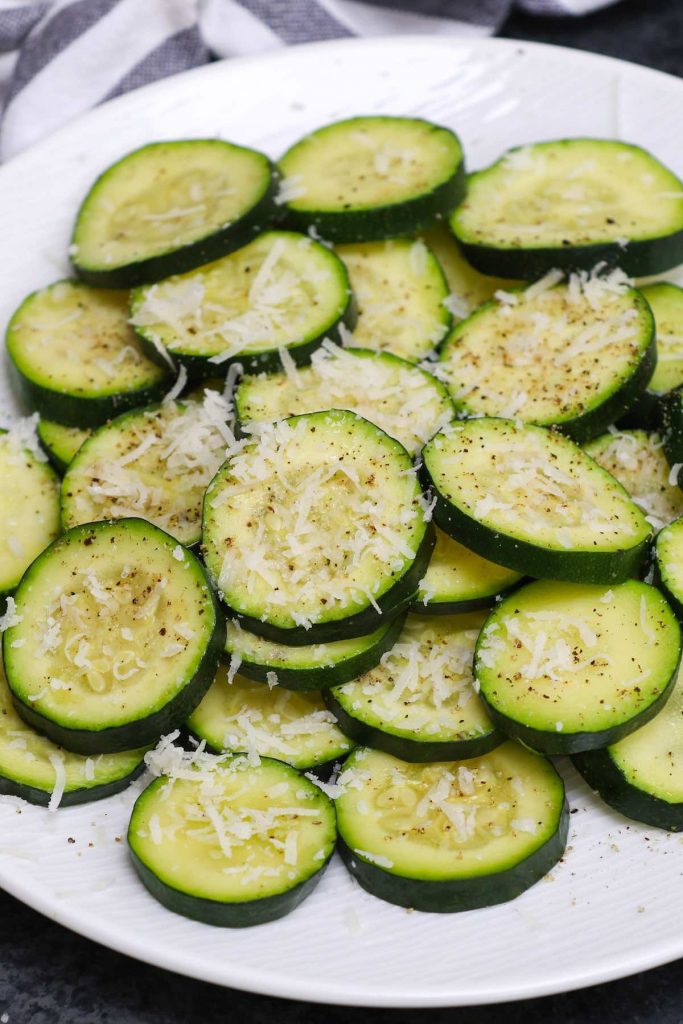 Two words come to mind when we discuss Sous Vide Zucchini – tender and flavorful! Did we mention healthy and nutritious as well?!
This low-carb, keto-friendly side is simply delicious and completely addictive!!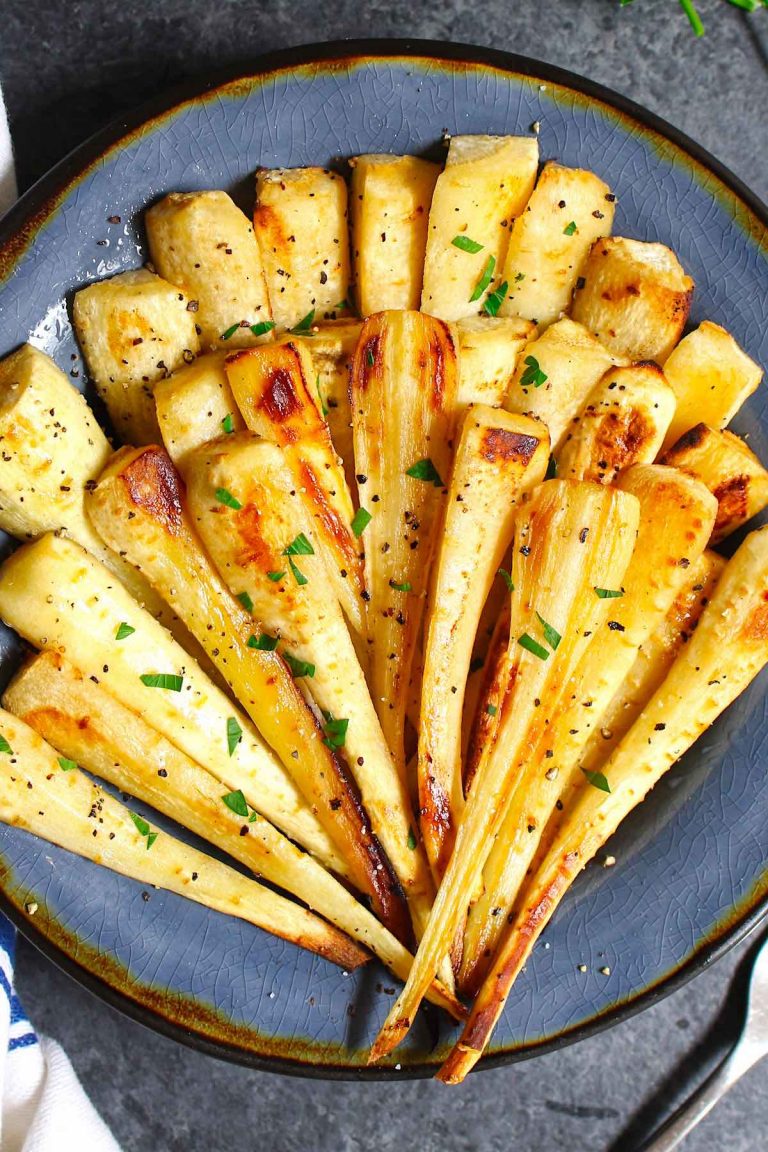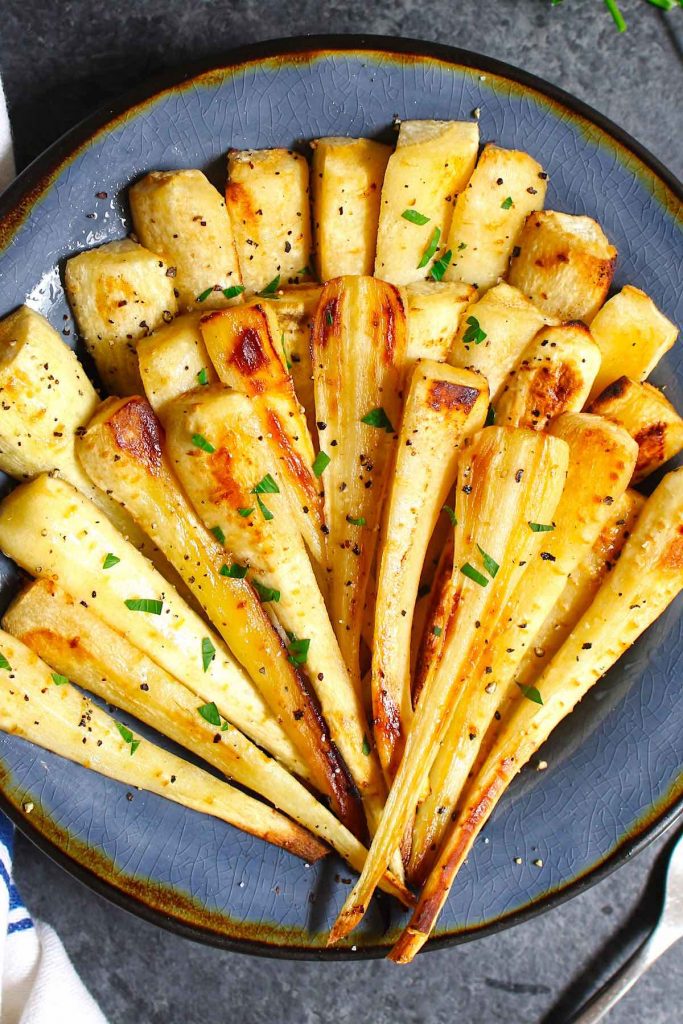 A vegetable that is nothing short of sweet, delicious and tender – roasted parsnips are a great way to get your veggies in.
Be sure to cover them with foil first to prevent them from drying out. If you roast them correctly, you will have a sweet caramelization effect that locks in the nutrients!
Sides for Fried Chicken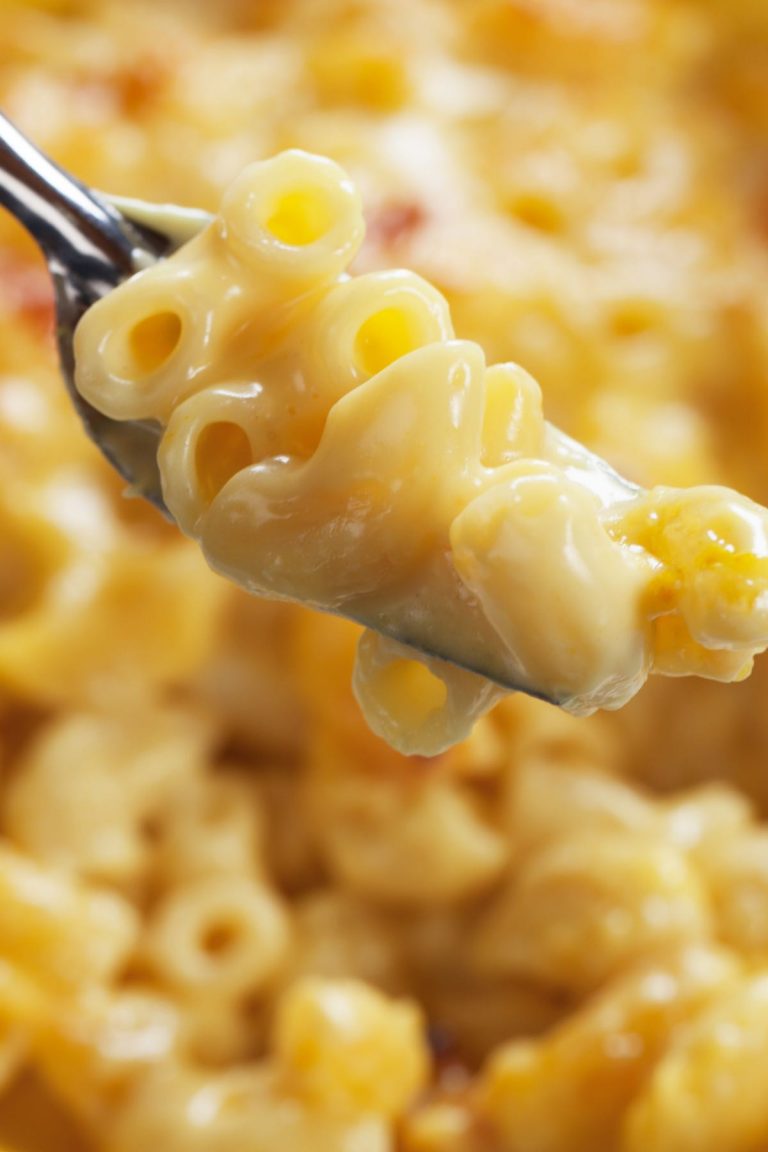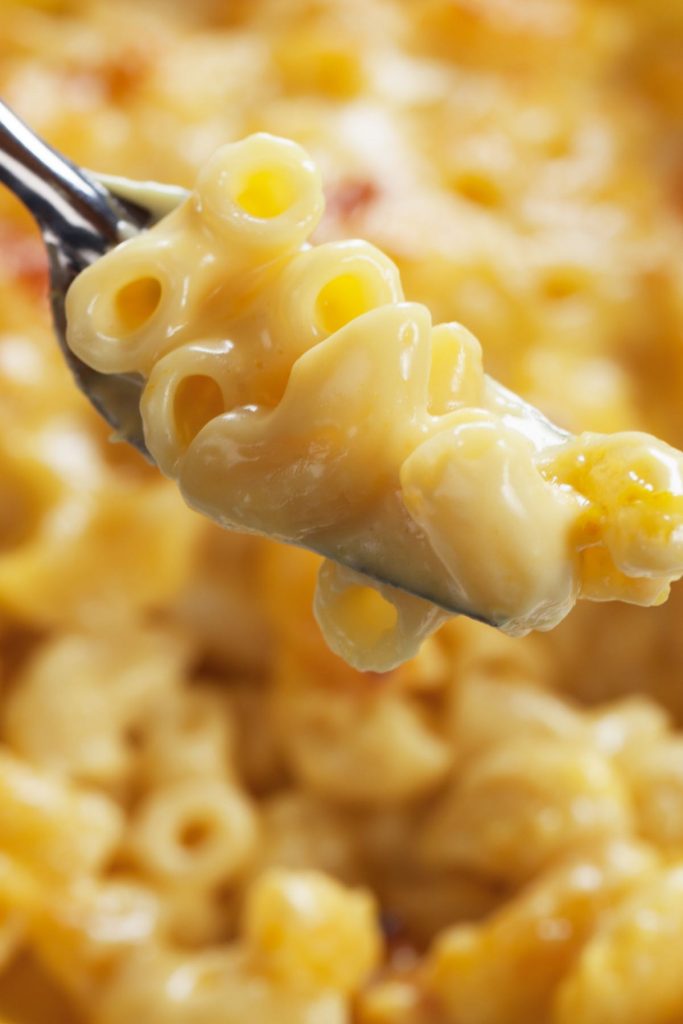 It is the sure way to get any child to eat at your BBQ. If you follow this recipe correctly you will have a mac n cheese dish that is perfectly rich and creamy!
The tip here is to make extra – you definitely have to ensure there are enough for seconds!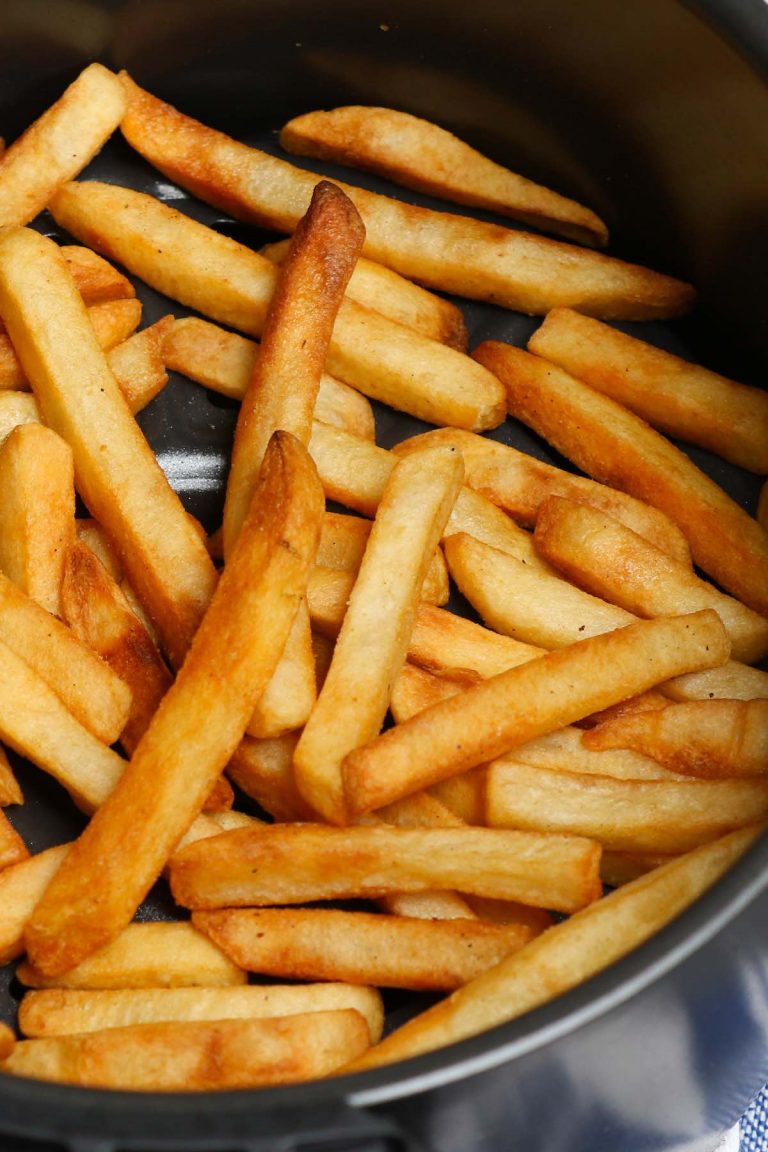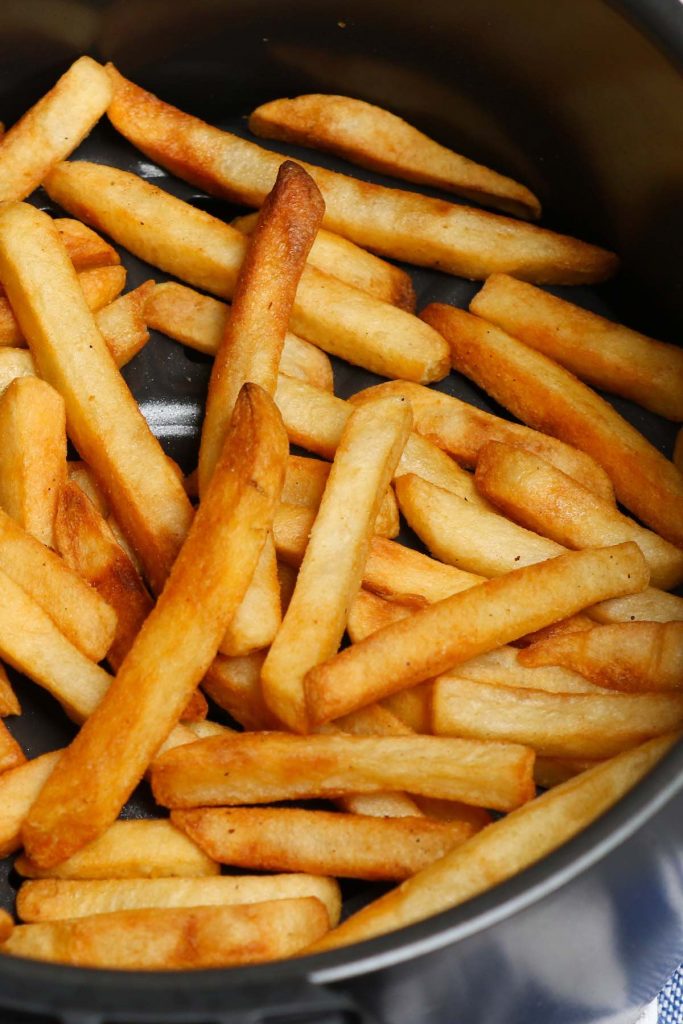 An all-time favorite, but this time in an air fryer! And that air fryer will make your french fries golden and crisp on the outside, and fluffy and tender on the inside!
Some say if you cook french fries in an air fryer just once, you'll never go back!!!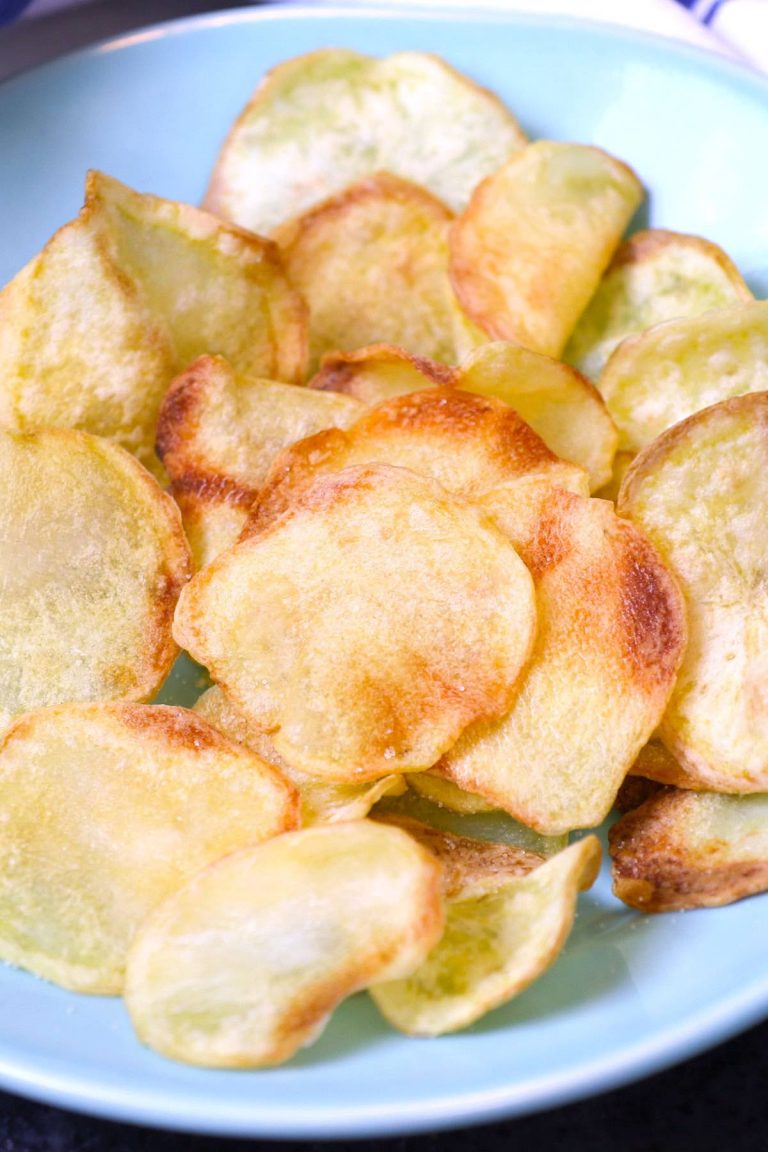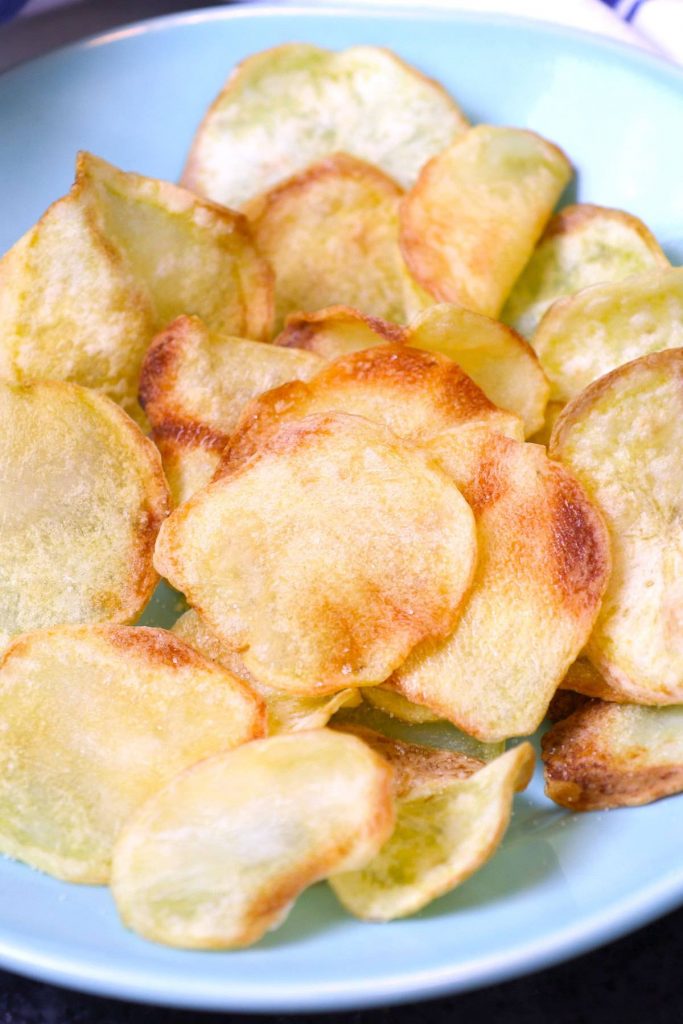 Healthy potato chips – is that even a thing? You bet! With this air fryer recipe, you definitely will be able to enjoy the chips without the guilt.
Crispy and homemade, all it takes is three simple ingredients, potatoes, salt, and cooking spray. If you want to add a little bit of spice then go ahead and add in some pepper and paprika!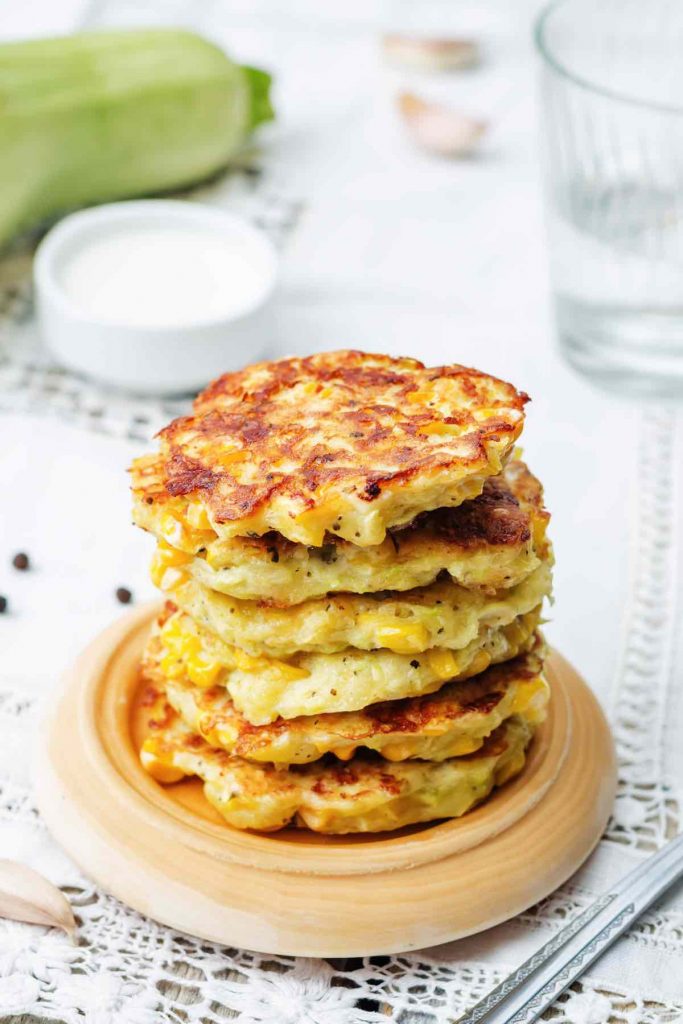 Tender fried balls of dough with bits of sweet corn inside. Serve them warm and add honey or maple syrup on top.
These corn fritters will have you saying "I want more!" before you're even done!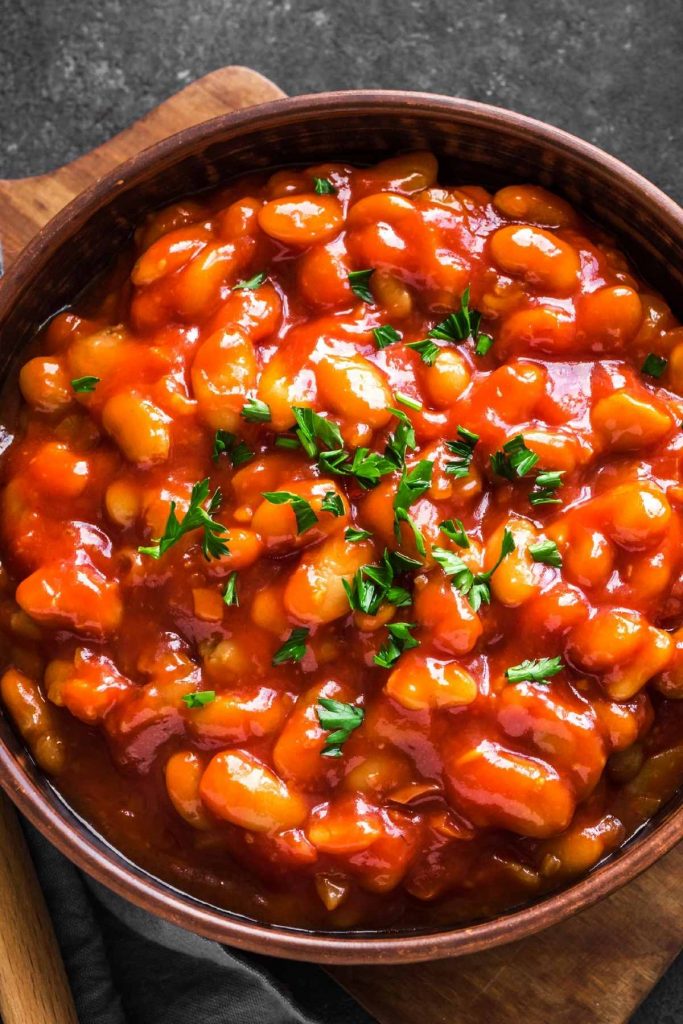 Just pop open a can of beans, add some onions, molasses and a few extra condiments and you have one delicious side dish to complement that grilled chicken.
Top it off with some sour cream (if you wish) and even substitute the canned beans for fresh.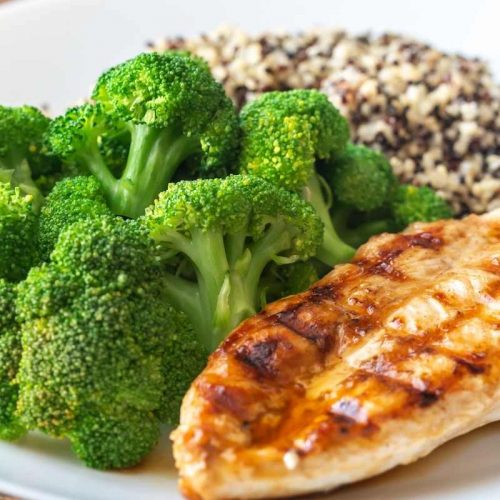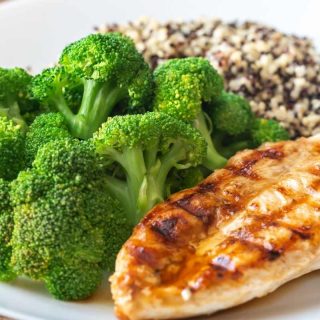 20 Best Side Dishes to Serve with Grilled Chicken (Steamed Broccoli Recipe and More)
Steam Broccoli is one of the best side dishes for grilled chicken. It's healthy, delicious, and easy to make.
Print
Pin
Rate
Ingredients
1

head

broccoli

salt

to taste

freshly ground black pepper

to taste
Instructions
Clean your broccoli and cut the stem away from the crown. Slice the florets into 2-inch pieces.

In a medium saucepan over high heat, add about 1 inch of water and bring it to a boil.

Add the broccoli florets into a steamer basket inside the pot.

Cover the steamer, reduce heat to medium and steam for 5-7 minutes or until you can pierce the stalk with a fork.

Remove from heat. Serve and enjoy!
Nutrition
Calories:
52
kcal
|
Carbohydrates:
10
g
|
Protein:
4
g
|
Fat:
1
g
|
Saturated Fat:
1
g
|
Sodium:
50
mg
|
Potassium:
480
mg
|
Fiber:
4
g
|
Sugar:
3
g
|
Vitamin A:
947
IU
|
Vitamin C:
136
mg
|
Calcium:
71
mg
|
Iron:
1
mg
Tried this recipe?
Follow or tag us on Pinterest @izzycooking