The only thing better than a sugary and delicious dessert is a fancy gourmet dessert that's beautiful and easy to make from scratch. Find over 22 fancy desserts below to satisfy your sweet tooth! Whether you're craving a classic French dessert for two, or an impressive chocolate treat for a crowd, we've got you covered.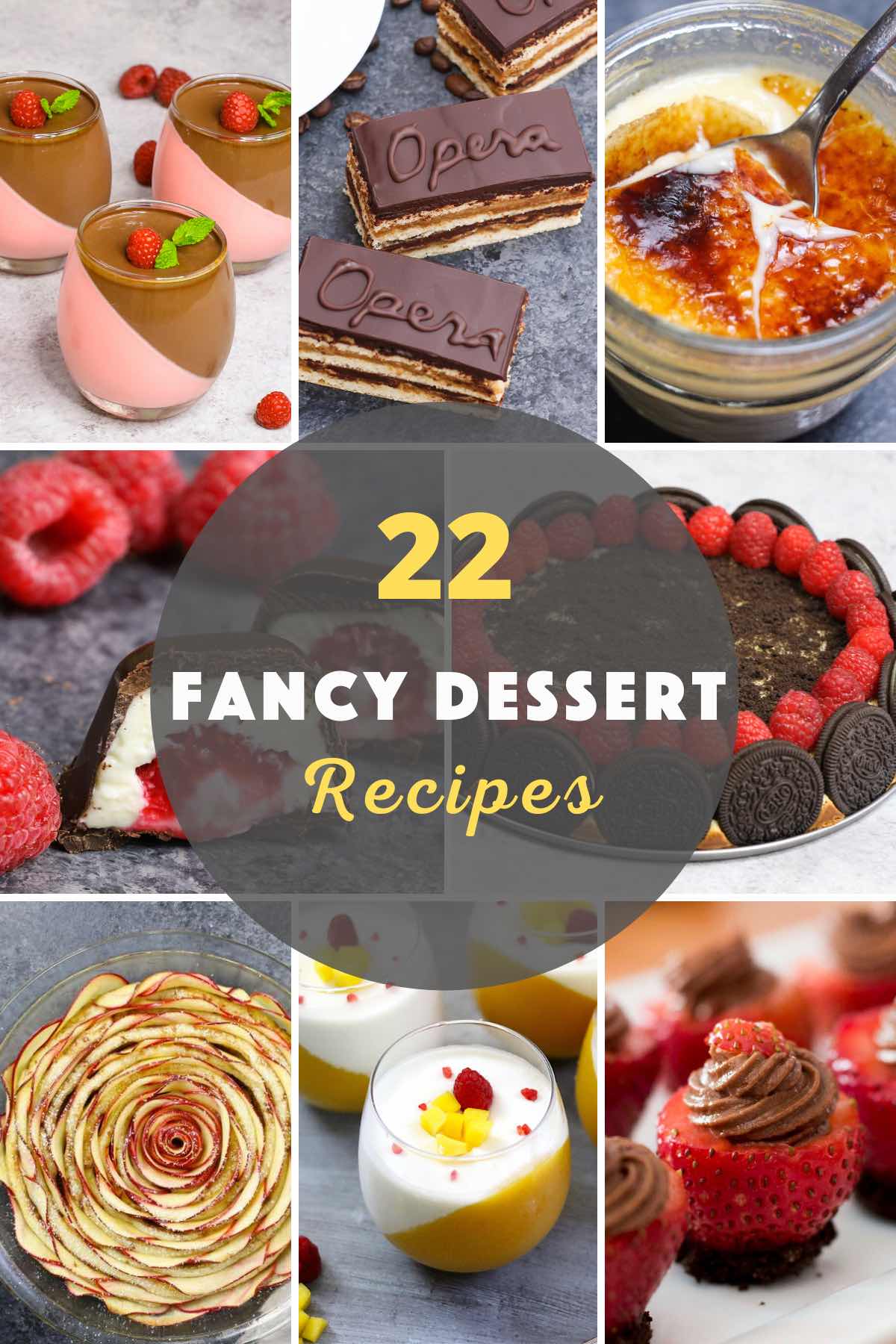 Some desserts look fancy but they are easy to make at home, from mango panna cotta to French opera cake to creme brulee, you'll get inspired.
Dessert recipes are the most versatile dishes out there. Cooking a Christmas dessert for a dinner party? There are some fancy dessert recipes for that. Need an easy no-bake dessert that's beautiful on a weeknight? There are simple desserts for that. Preparing for a romantic dinner for Valentine's Day? There's one for that too.
Below, I share over 22 fancy dessert recipes, divided into 8 categories: chocolate, no-bake, vegan, fruit, French, Italian, Christmas, and Thanksgiving. We've made these beautiful desserts on all sorts of occasions – family gatherings, big parties, date nights, and times when I just need a quick dessert on busy weeknights. I'm sure you'll find some ideas you love.
Fancy chocolate desserts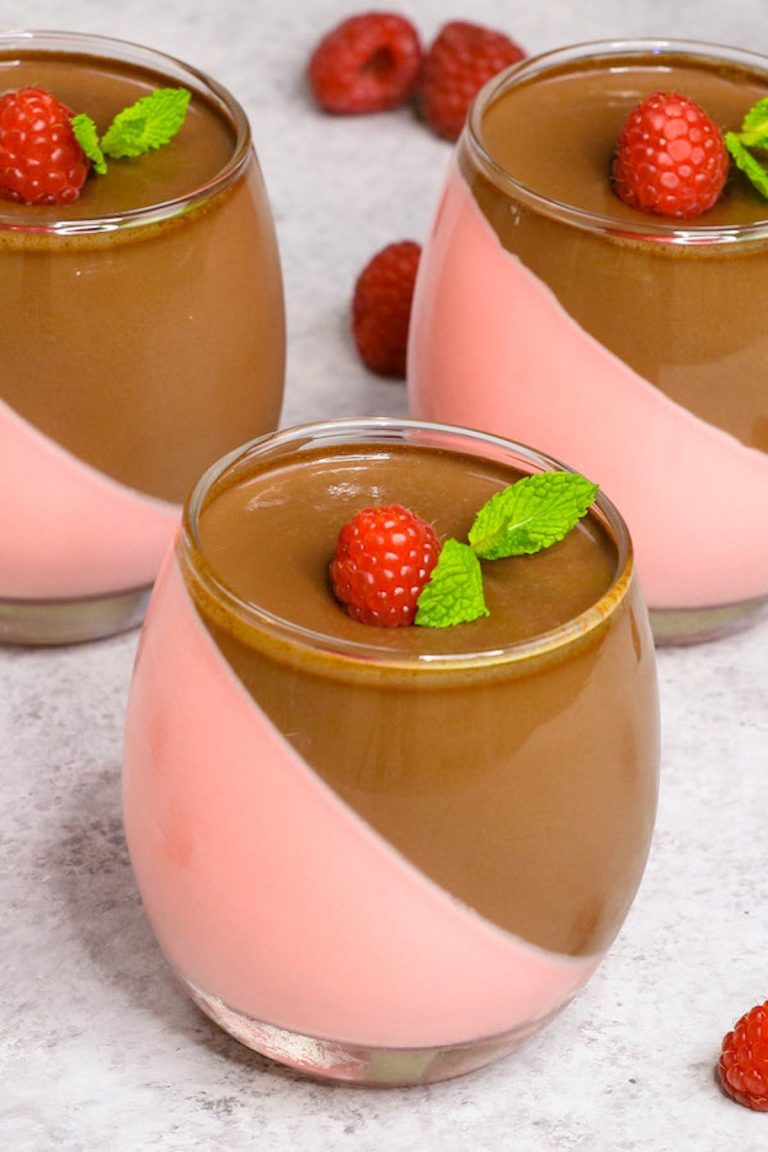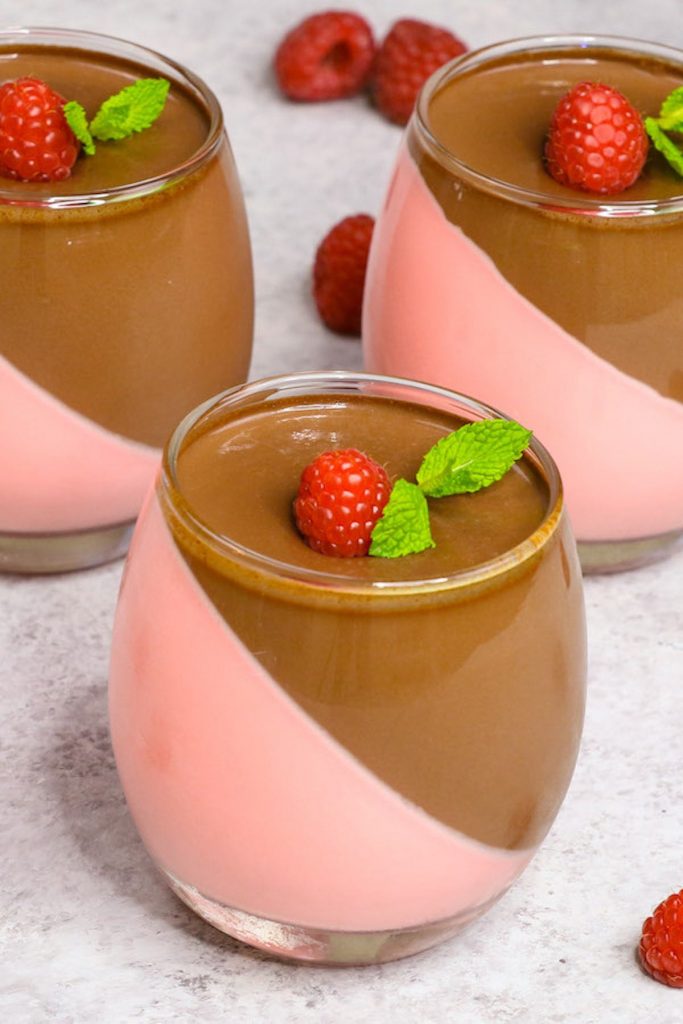 This one is a classic for a reason! It's a stunning chocolate dessert with a fresh raspberry layer on the bottom, and rich and creamy chocolate pudding on top.
You cannot go wrong with this one for any special occasion!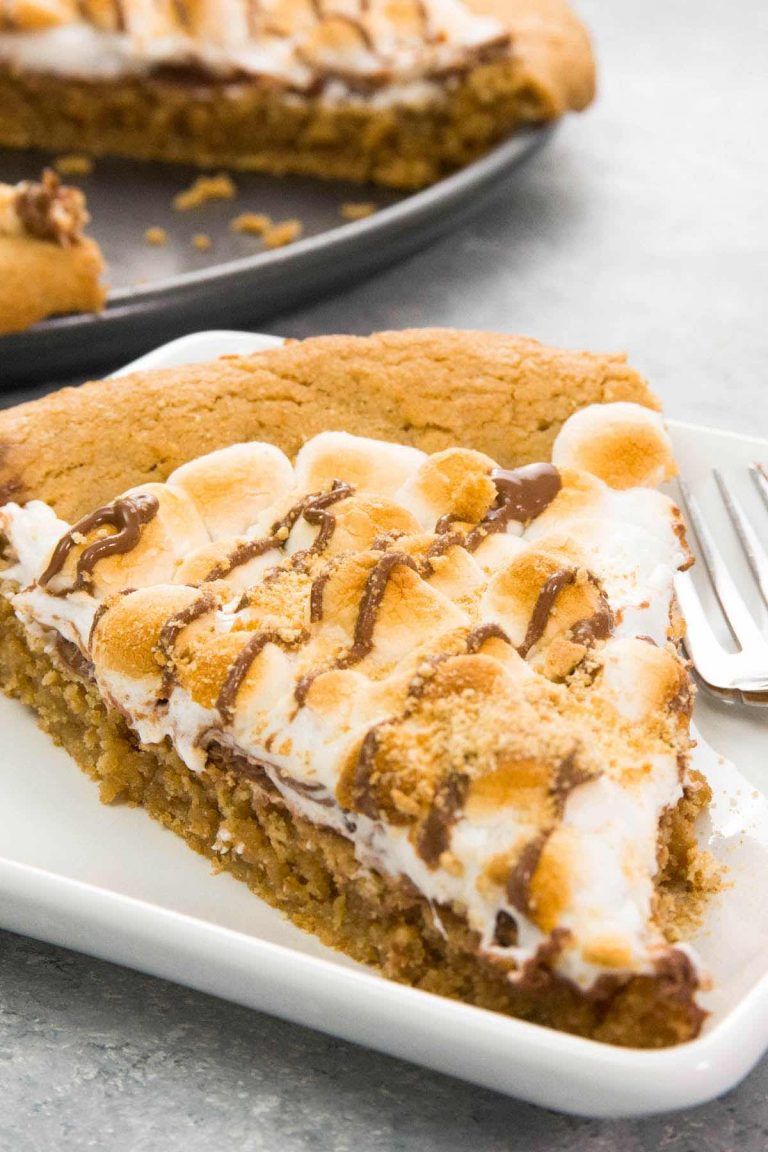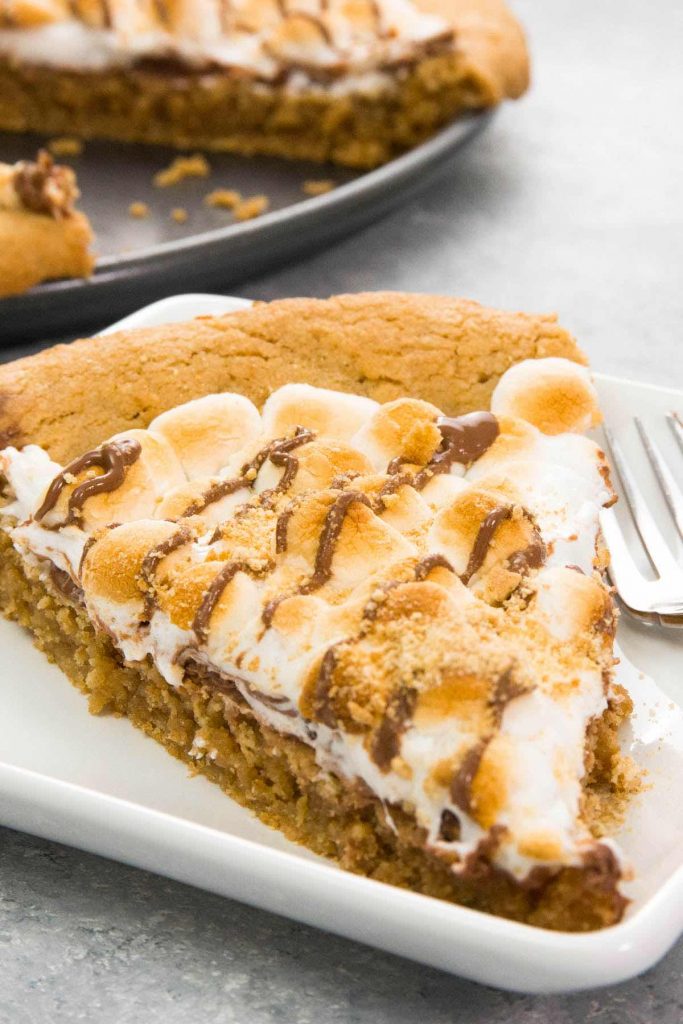 S'mores are everyone's favorite campfire treat, and this one is in a pie form.
Gooey, chocolatey, and rich, this S'Mores Pie combines graham cracker crust, marshmallows, and chocolate into a fancy and creative dessert.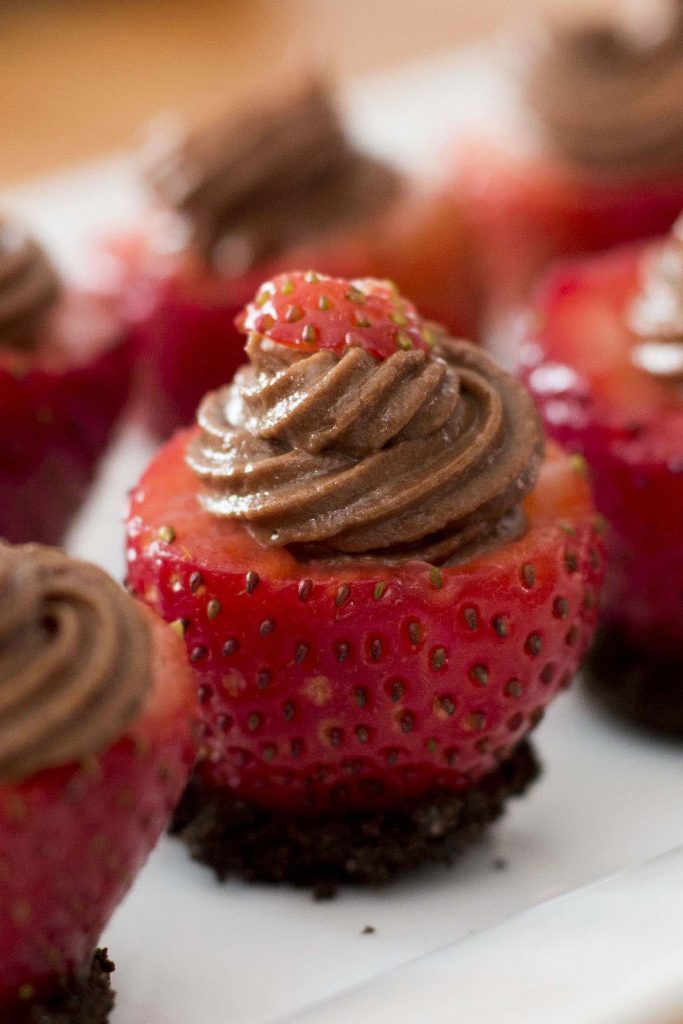 These cheesecake filled strawberries are so elegant and perfect for a party or holiday with friends and family.
Luckily for us, it comes together in just 15 minutes.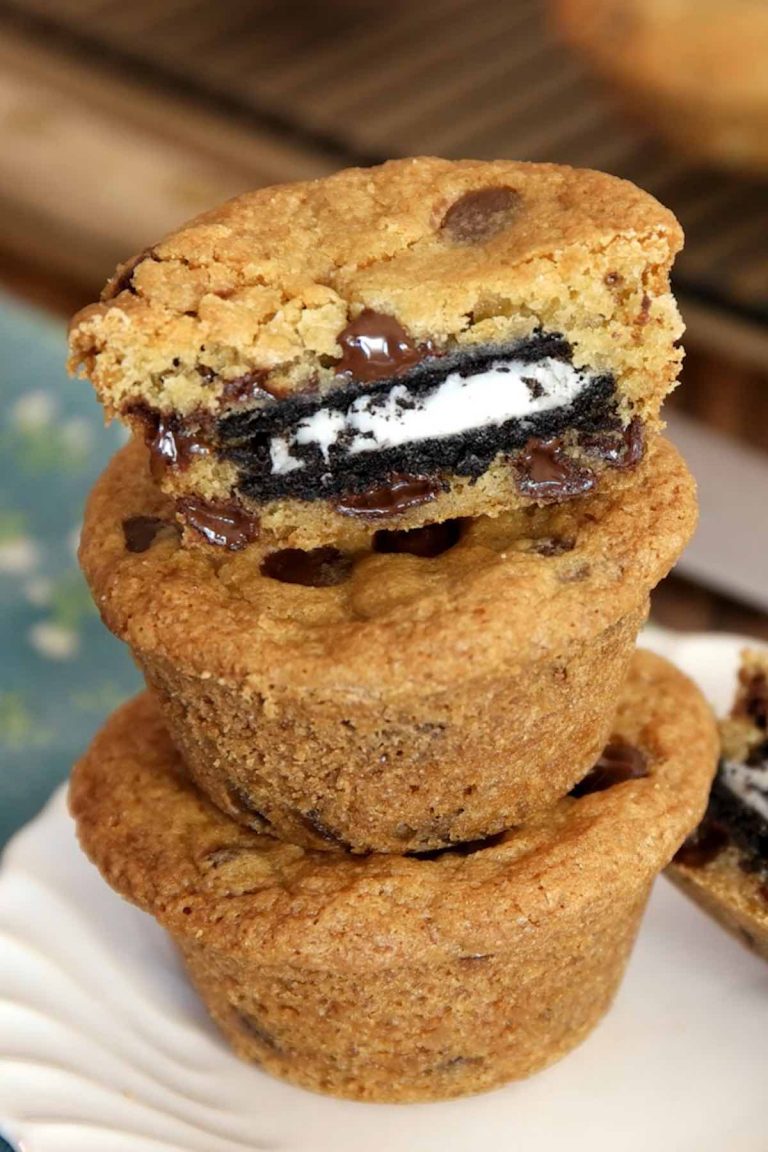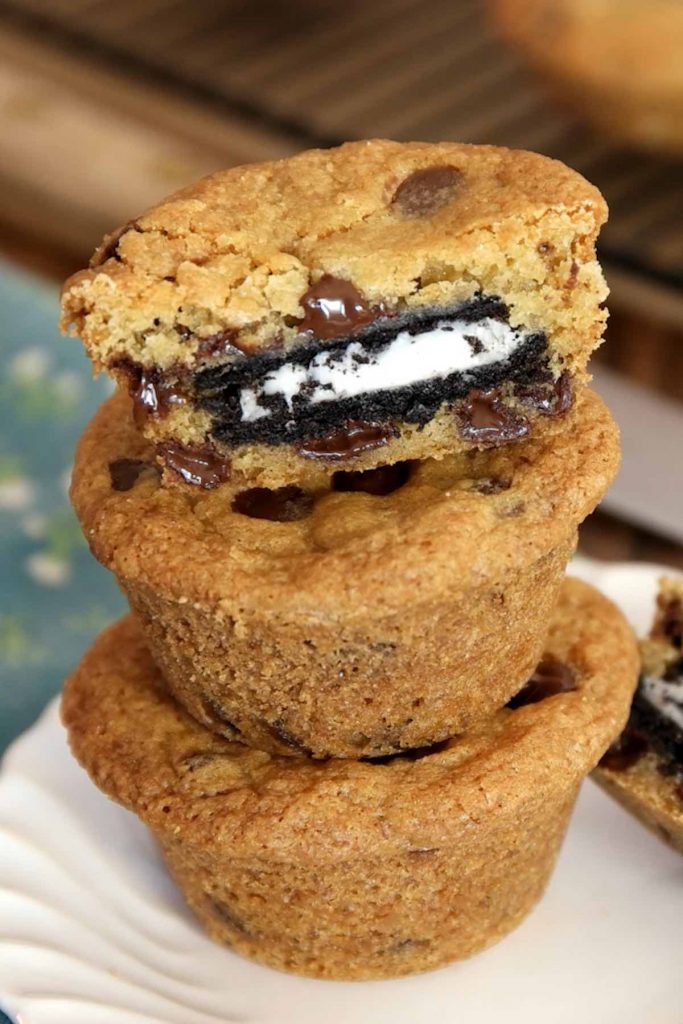 Who doesn't like a sweet and creamy surprise inside of a delicious chocolate chip cookie?
These Oreo stuffed chocolate chip cookies are soft and chewy cookies with an Oreo inside. They're a perfect choice for someone special.
Easy no-bake fancy desserts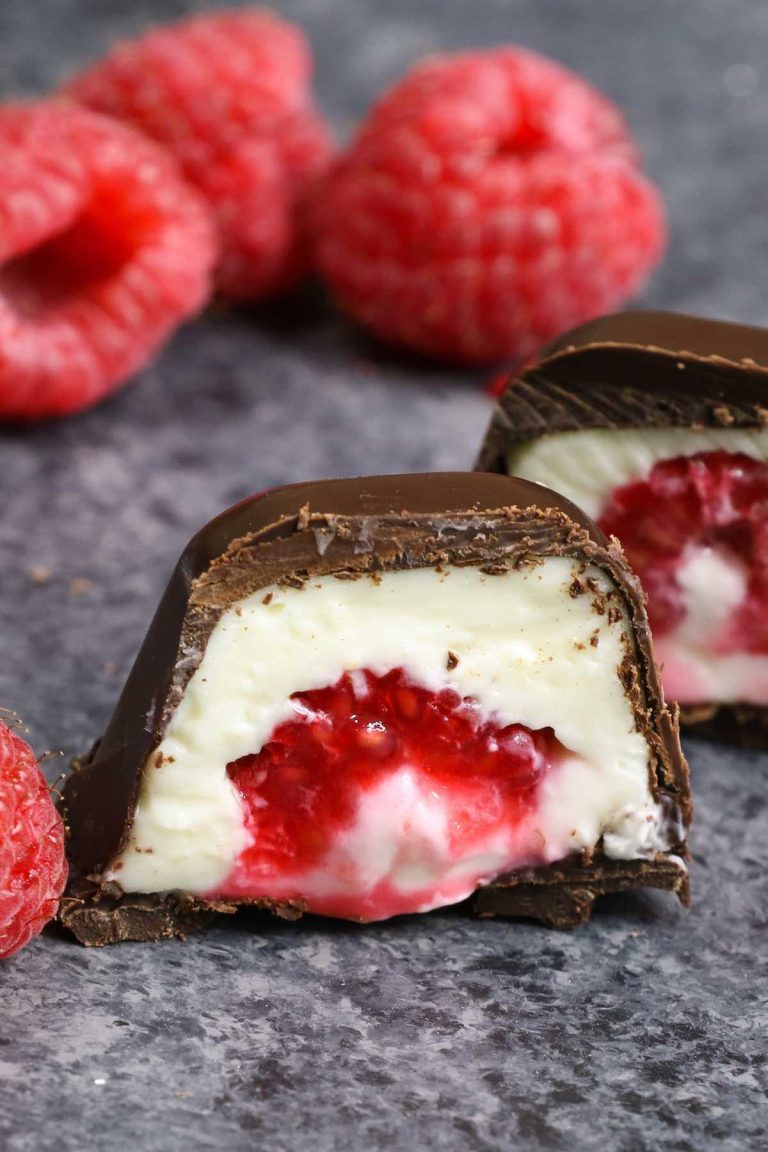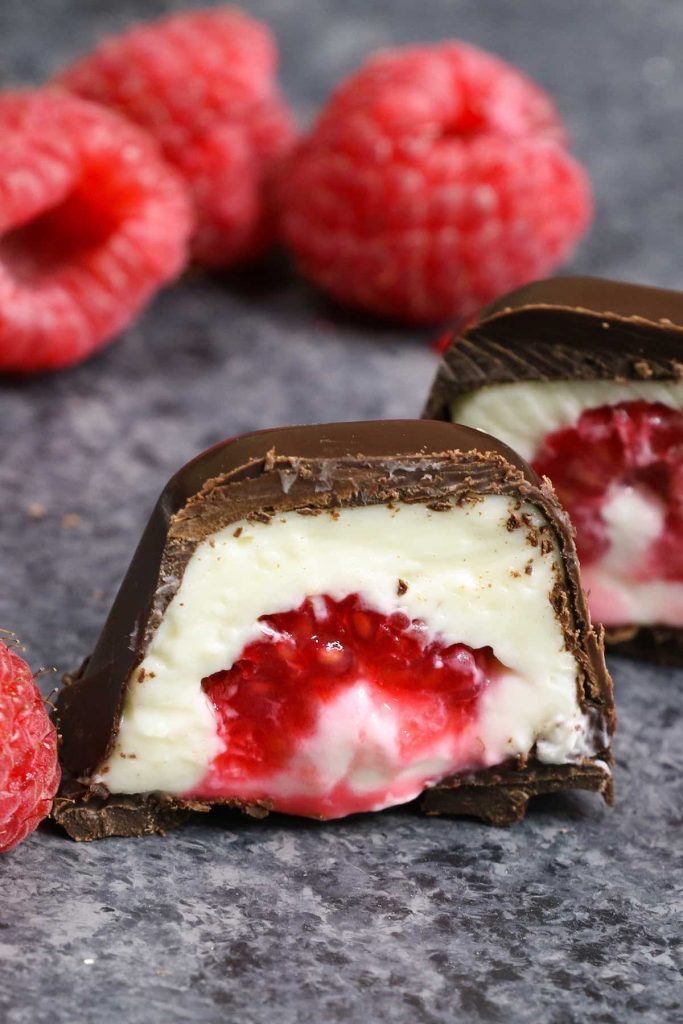 No one can resist these beautiful no-bake cheesecake bites covered with sweet chocolate. I love to make these whenever I'm feeling fancy.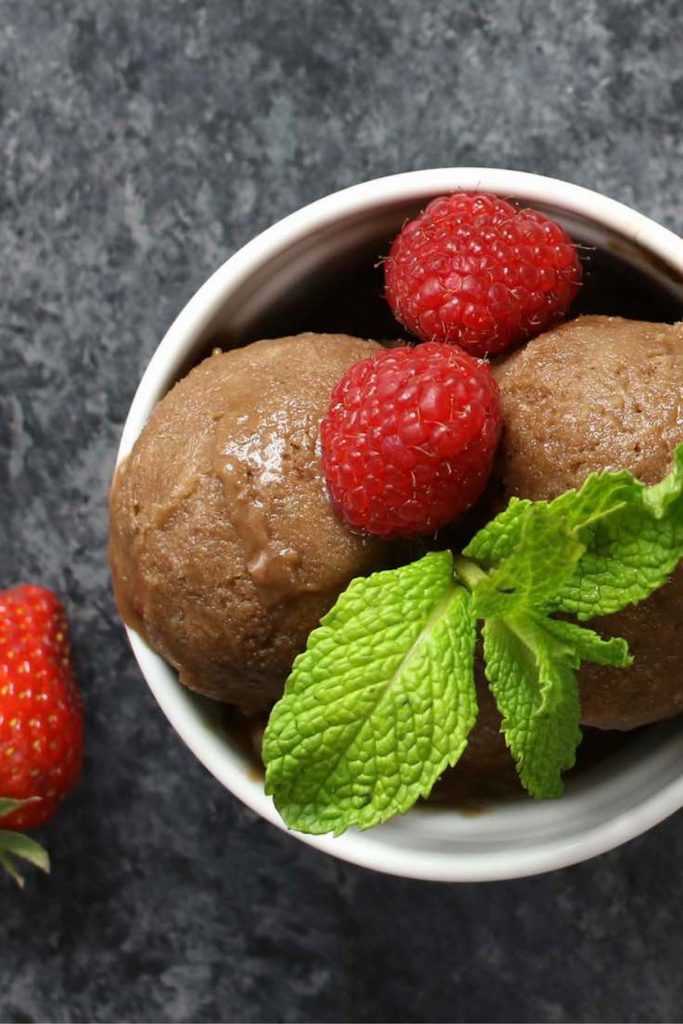 This ice cream is a perfect frozen dessert. It's so beautiful and delicious, no one would believe it's made with only 2 ingredients at home!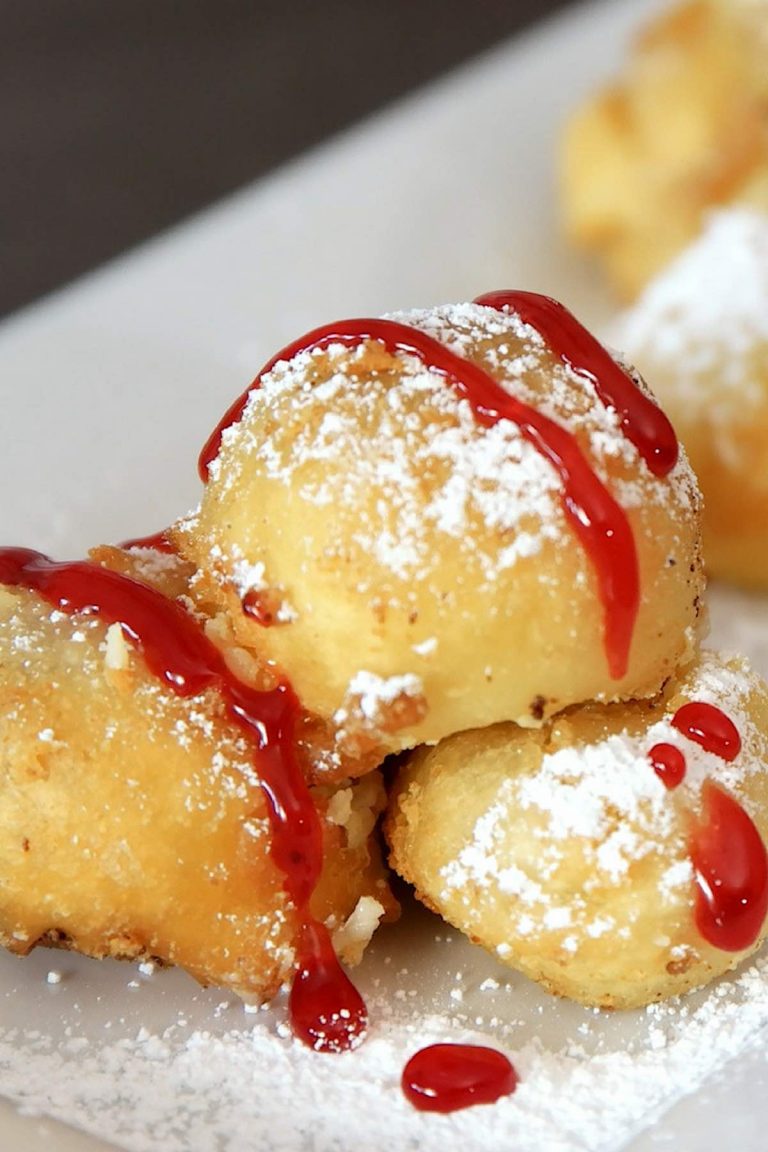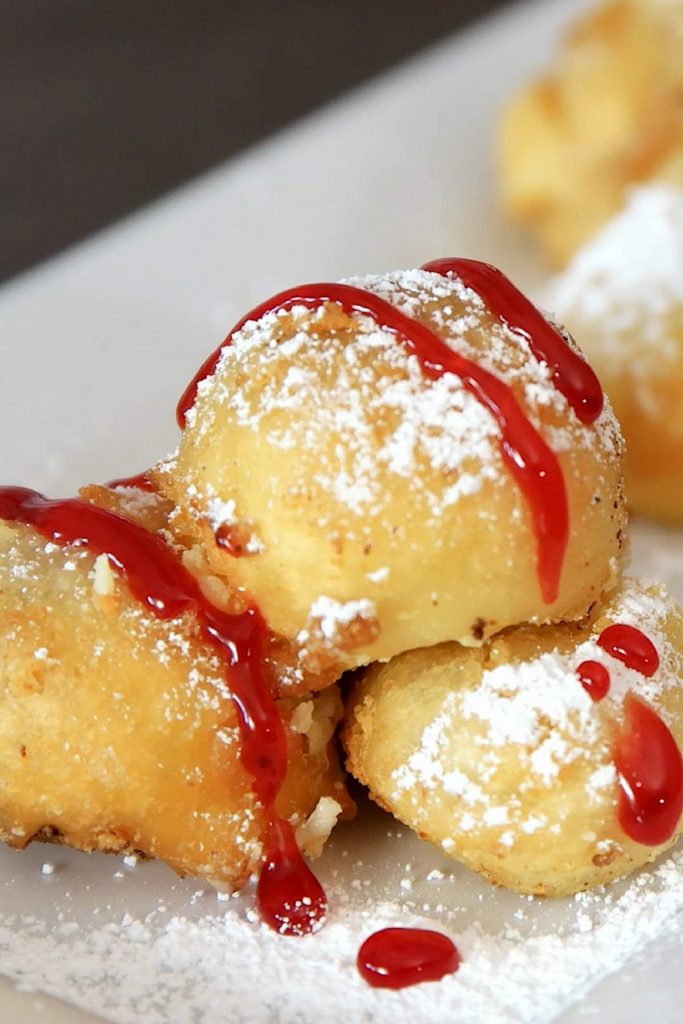 Turning a leftover cheesecake into something fun and fancy – this fried cheesecake is crispy on the outside and creamy on the inside.
You can't resist this delicious individual cheesecake dessert.
Fancy vegan dessert recipes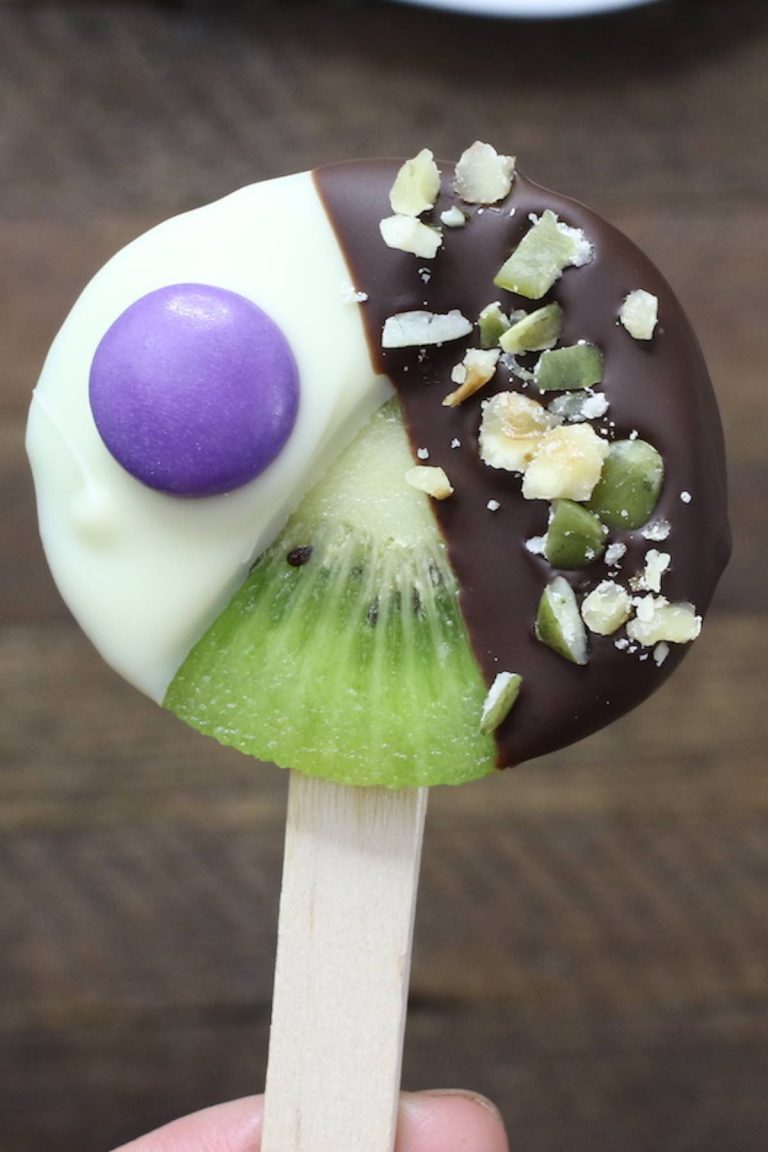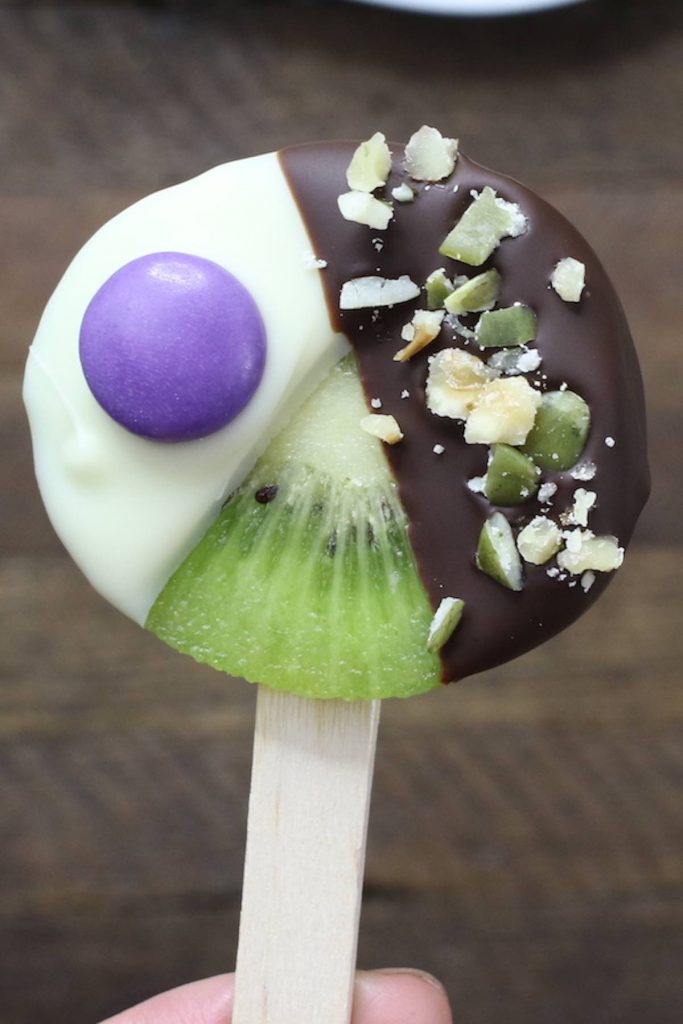 Everyone loves chocolate-covered fruit, right? My favorites are chocolate-covered strawberries and chocolate-dipped kiwi pops.
They're beautiful and irresistibly delicious, a perfect summer dessert for outdoor parties.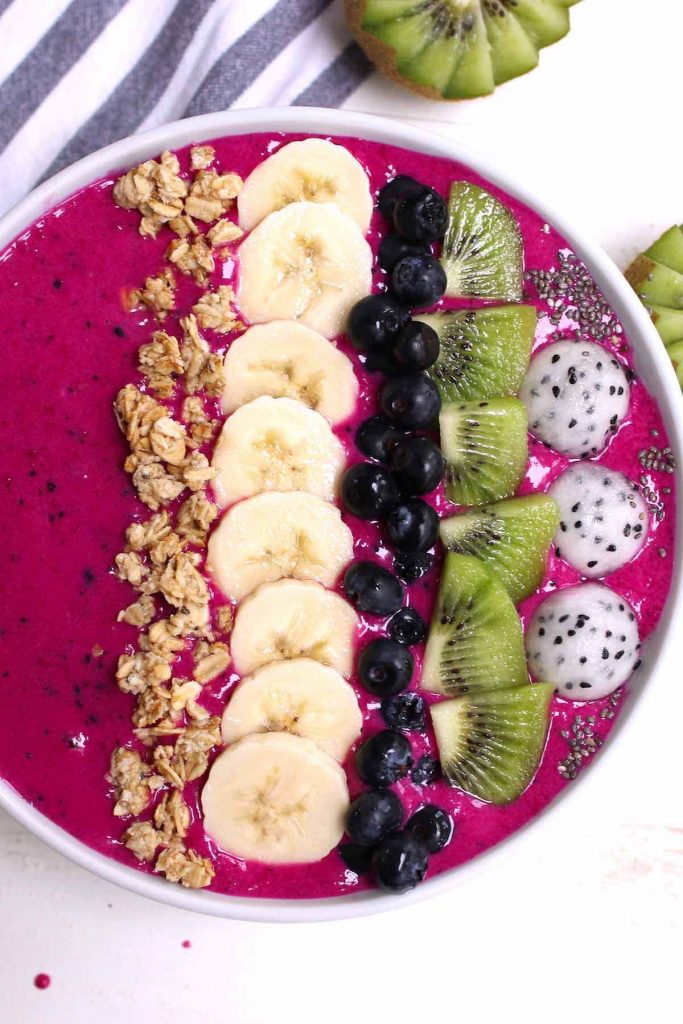 This vegan smoothie dessert is creamy, healthy, and packed with nutrients. It's made with almond milk and ready in less than 5 minutes.
With the beautiful and fancy vibrant pink color, it's perfect for breakfast, snack, and dessert!
Beautiful fruit dessert ideas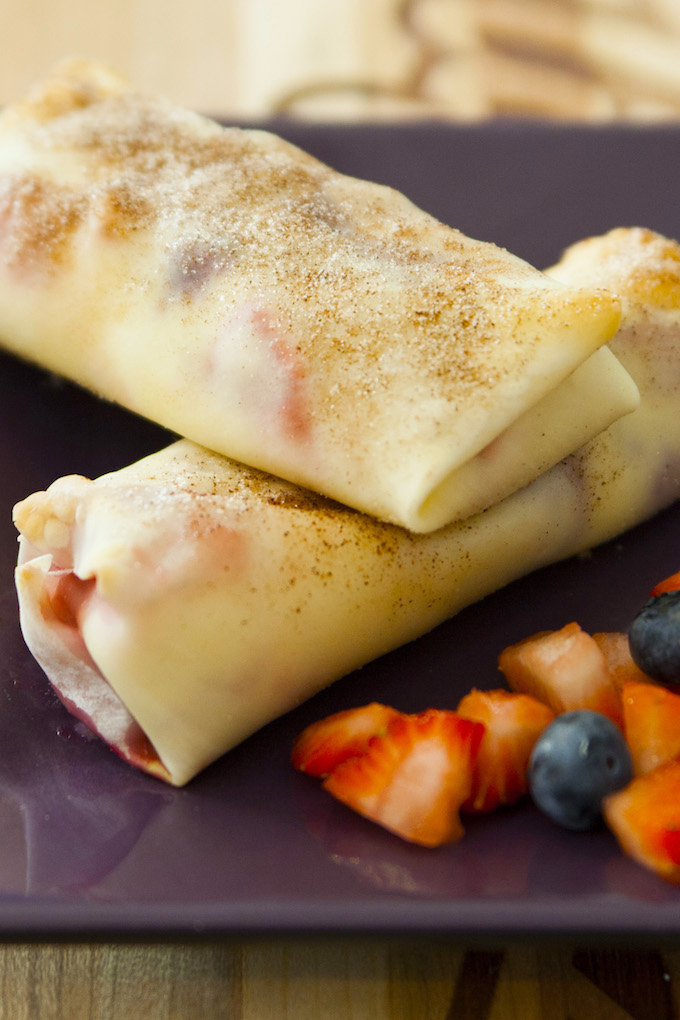 This fancy dessert is filled with cream cheese and mixed summer berries.
The seasonal fruits are wrapped in soft egg rolls and baked to perfection.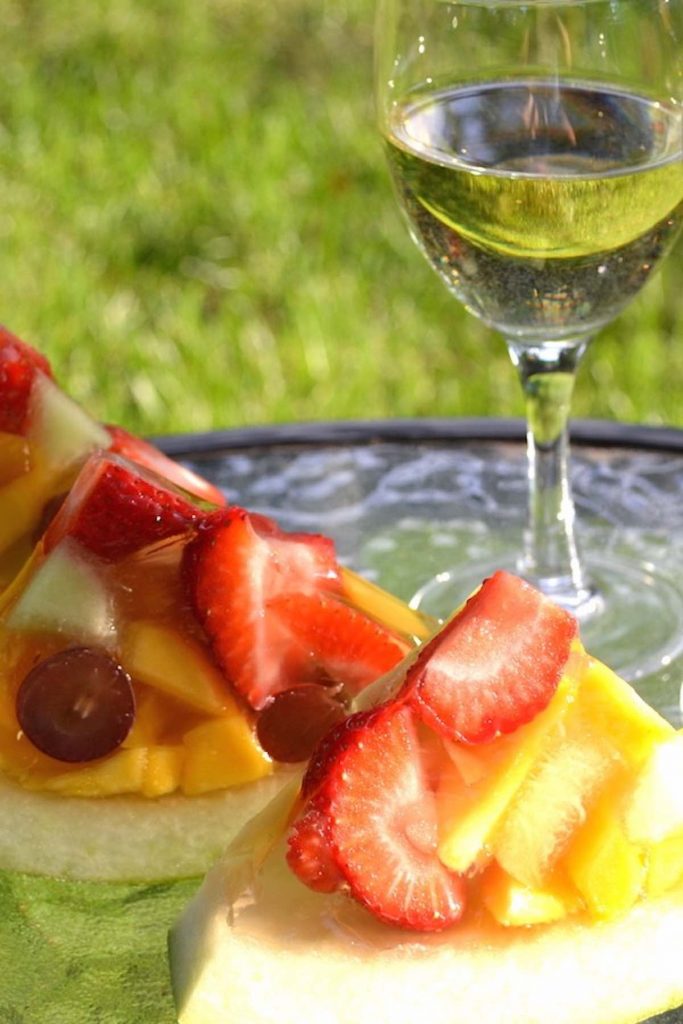 This is the fanciest and festive jello shot recipe you've ever seen!
Fresh fruits are combined with gelatin inside of a watermelon shell, and then infused with alcohol of your choice.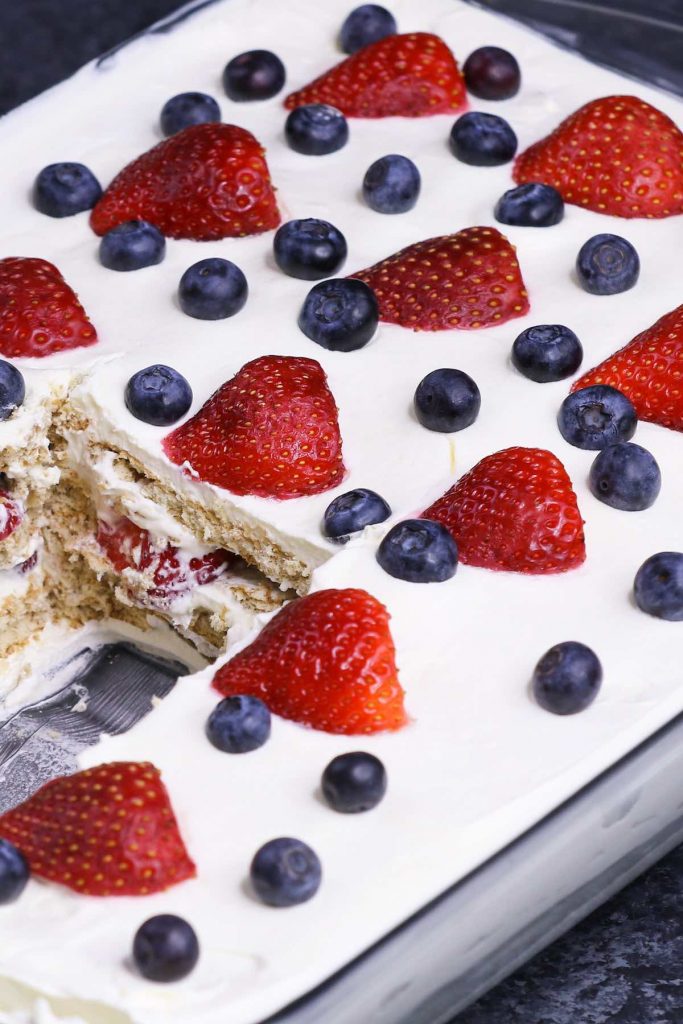 The easiest yet one of the most impressive desserts, this strawberry icebox cake is a no-bake refrigerator cake.
It's made with fresh strawberries, and layers of graham cracker wafers softened by whipped cream and vanilla pudding mixture. 
Fancy French desserts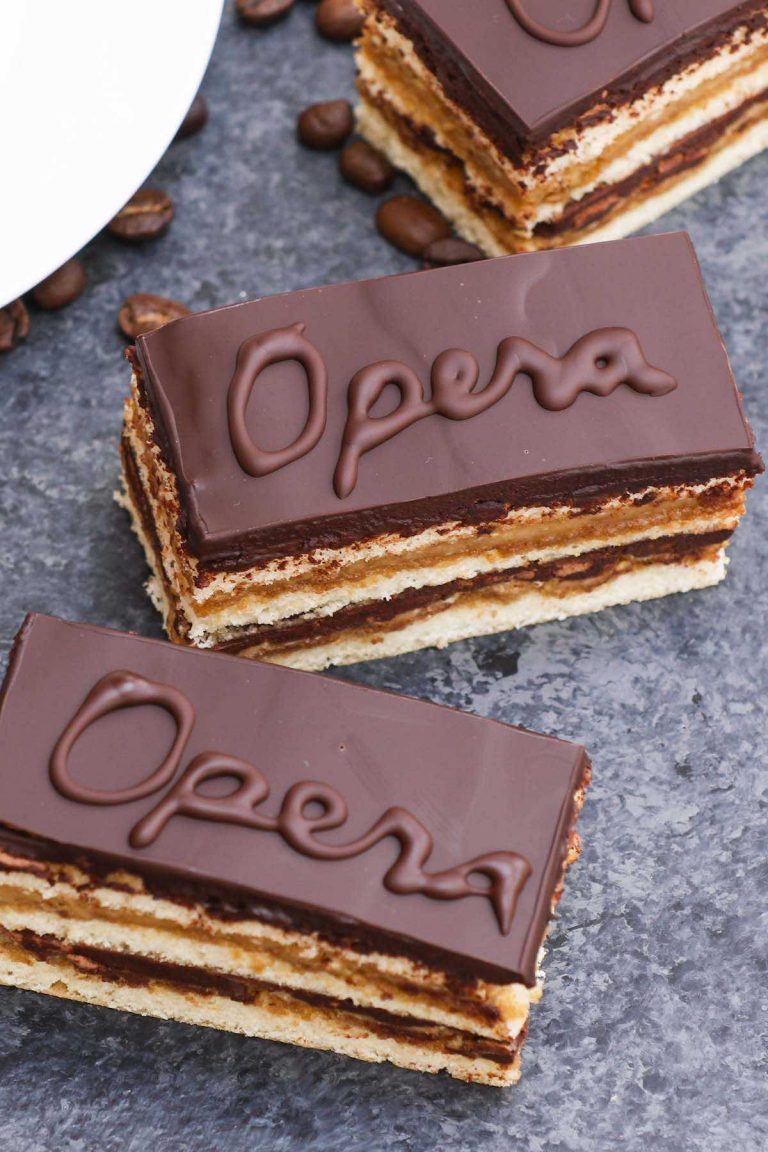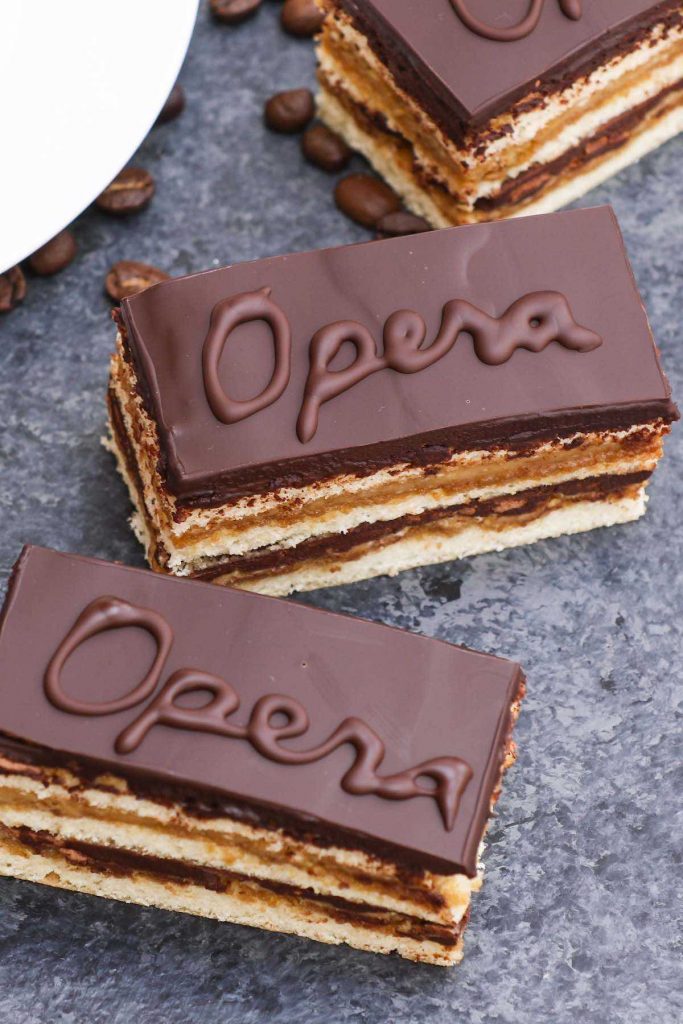 Similar to Italian tiramisu, this is a classic French dessert with fancy layers of almond sponge cake, rich buttercream, and decadent chocolate ganache.
Finished with a beautiful chocolate glaze, you'll never be disappointed with this opera cake.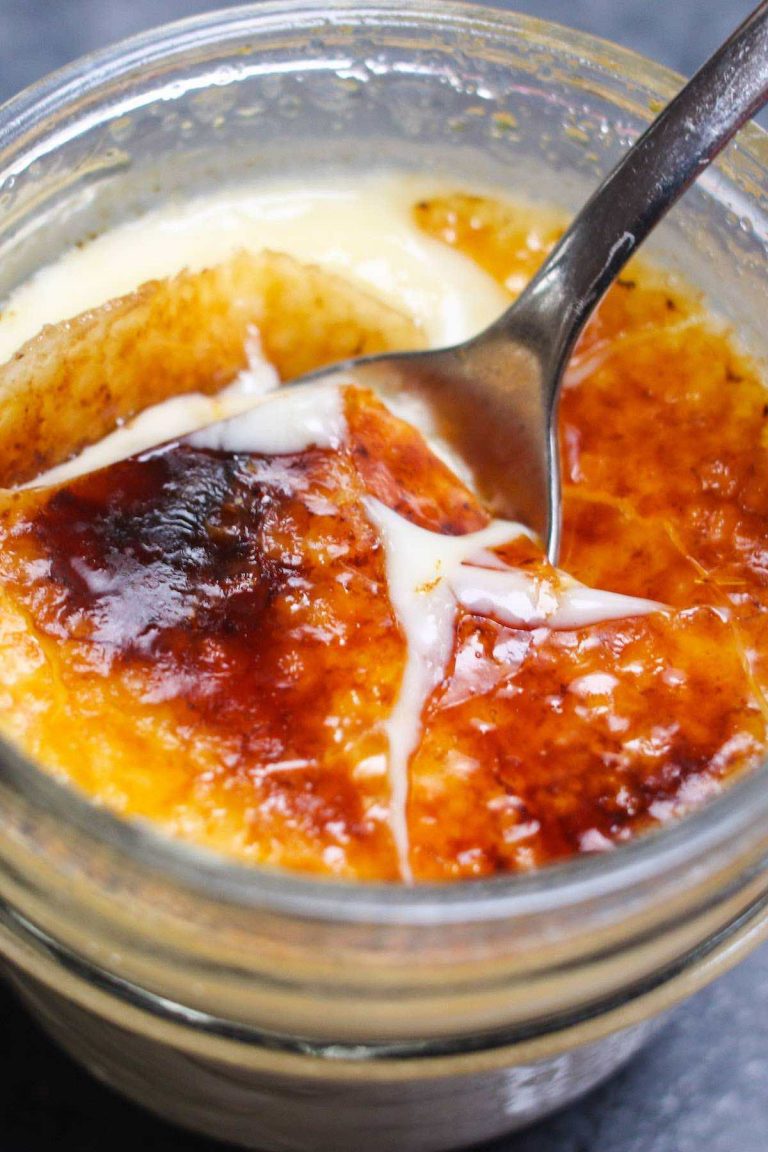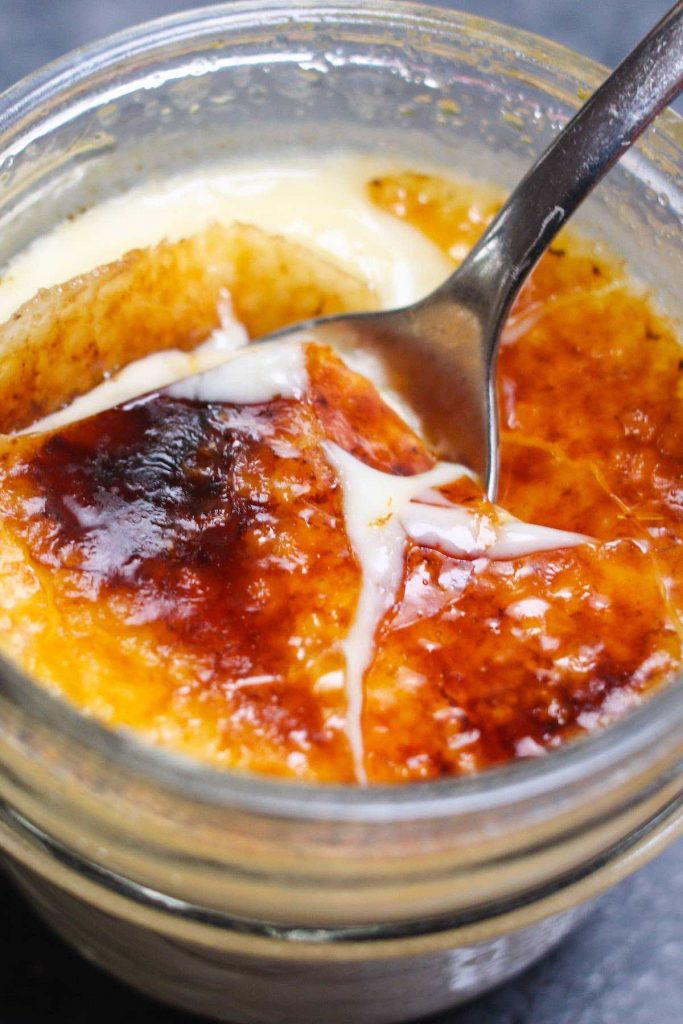 You can hardly beat a popular French Crème Brûlée when you need something special. The creamy and silky-smooth custard is topped with a fancy and crispy caramelized sugar topping.
This recipe uses the sous vide method and guarantees the perfect results every time!
Italian Gourmet desserts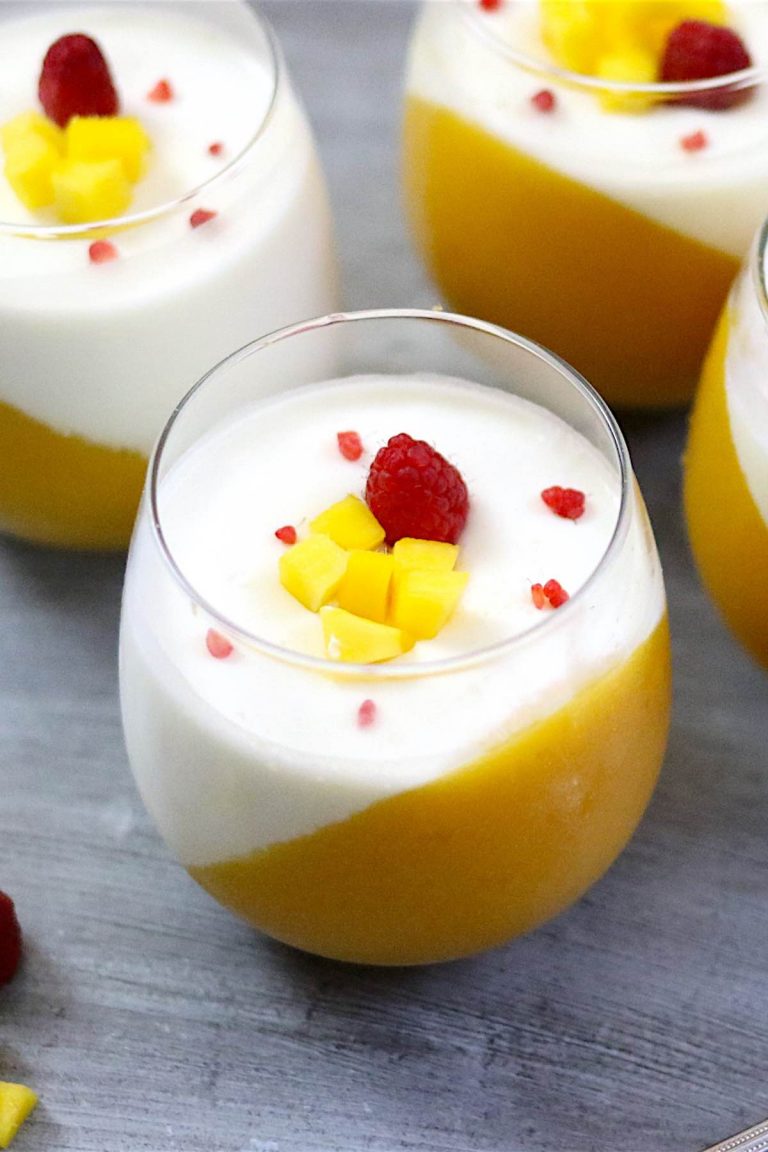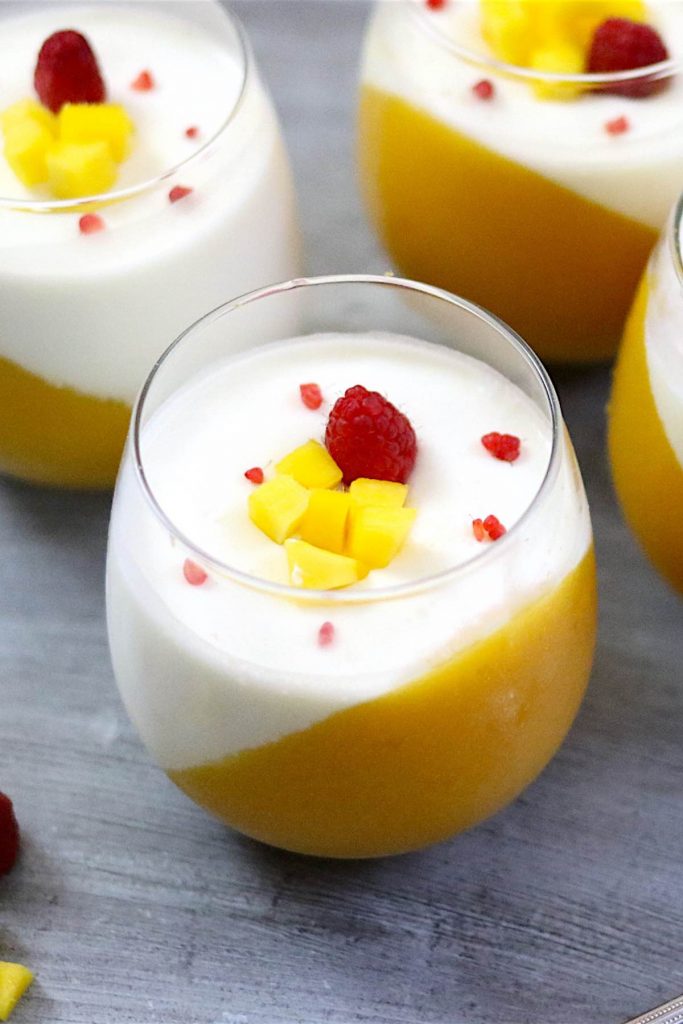 A classic Italian dessert, this mango panna cotta has fancy and stunning layers: mango layer and creamy vanilla panna cotta.
It's a perfect make-ahead dessert.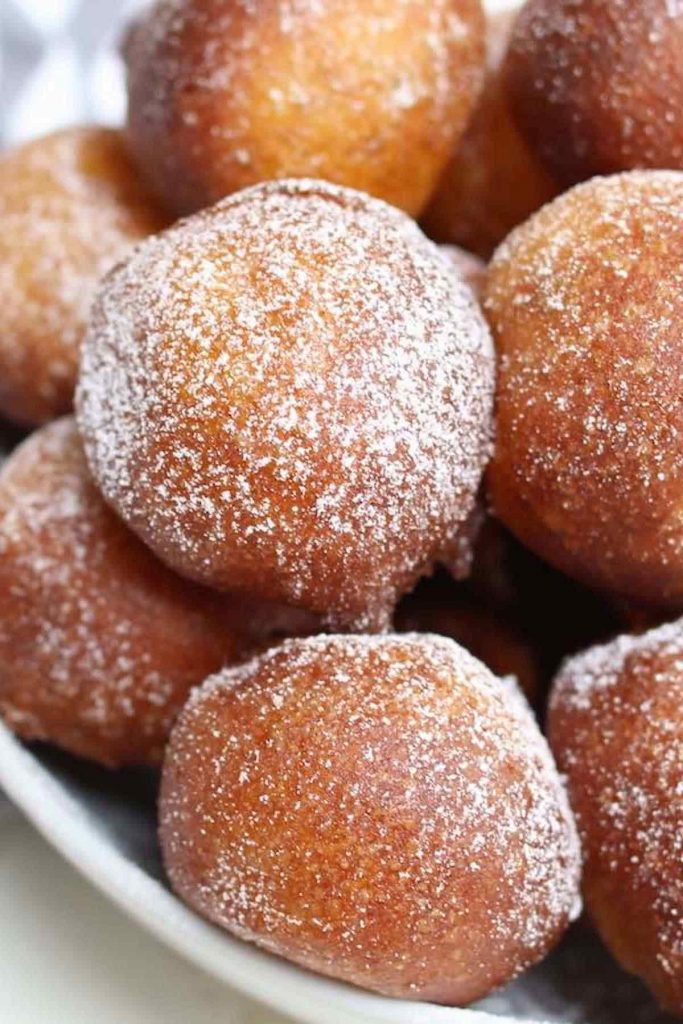 Zeppoles are fancy Italian doughnuts that are the easiest way to satisfy your donut cravings.
Light on the inside and crispy on the inside, they're great for snacks or dessert.
Fancy Christmas desserts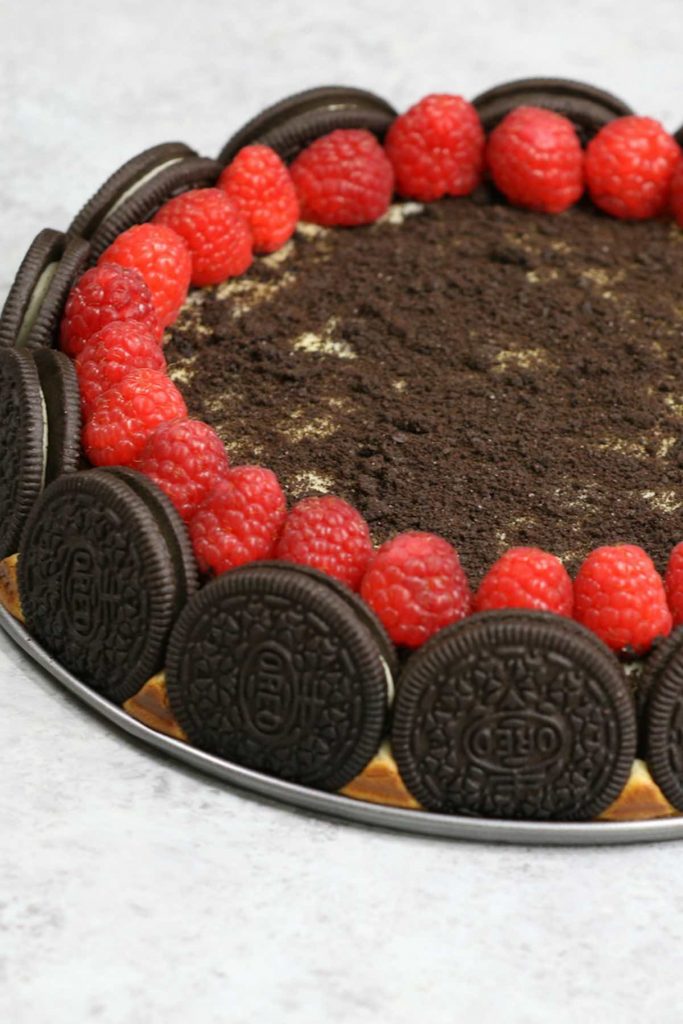 The best Oreo cheesecake recipe! It's smooth, creamy, and loaded with cookies and cream, then topped with a beautiful decoration of fresh raspberries!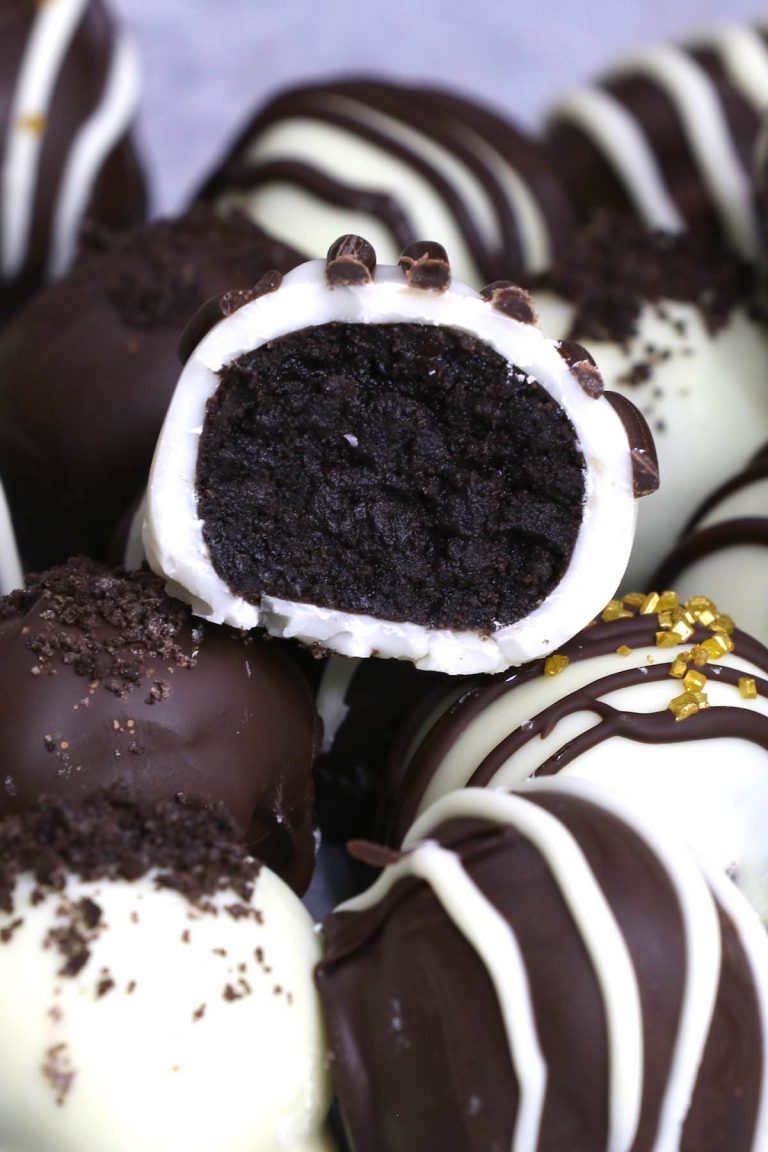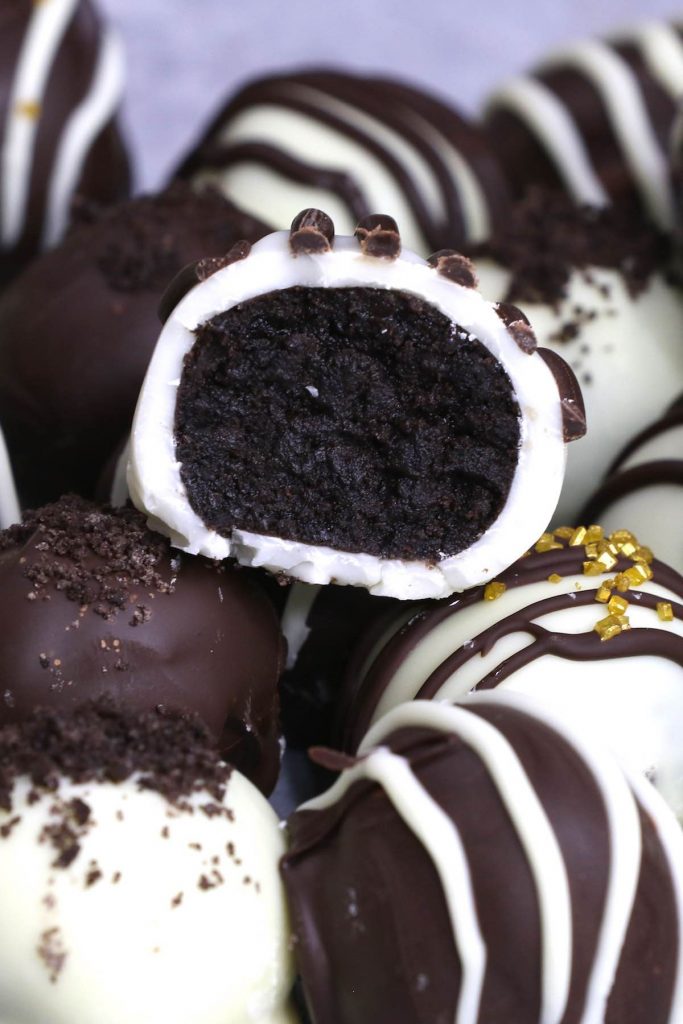 These no-bake Oreo balls are sweet and chocolatey on the outside, and creamy and rich on the inside.
Made with only 3 ingredients, they're perfect for any and every occasion. It's quick and easy to make, great for serving a crowd.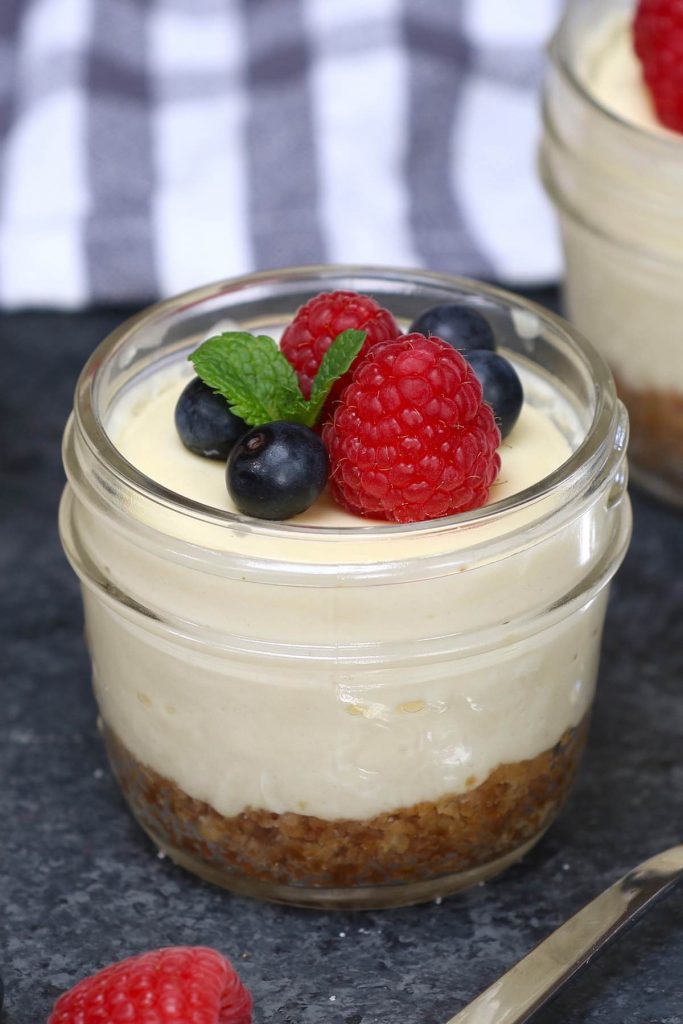 Cheesecake in a jar is an elegant and fancy way to enjoy this creamy and smooth dessert.
It also has a graham cracker crust at the bottom and fresh colorful berries as a topping. An easy make-ahead dessert that's great for Christmas parties.
Beautiful Thanksgiving desserts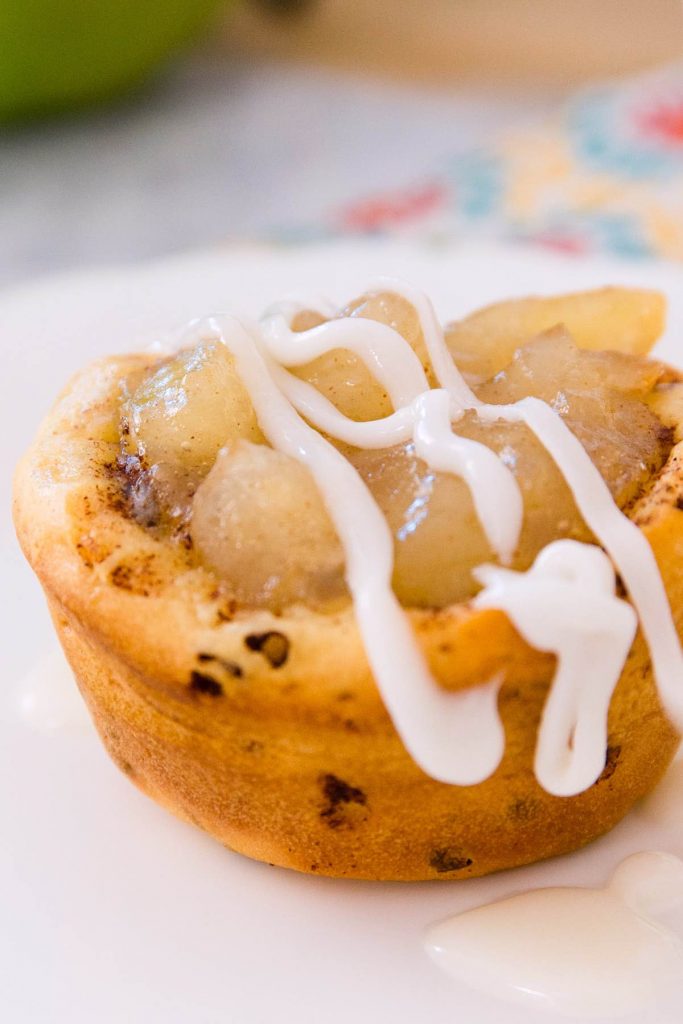 Unlike the classic apple pie with a flaky crust, these apple pie cups are baked in soft and delicious cinnamon roll crust.
They're a mouth-watering bite-sized dessert baked in a muffin tin. You can top with your favorite icing, caramel sauce or ice cream.
Only 3 ingredients and 20 minutes for a gourmet dessert!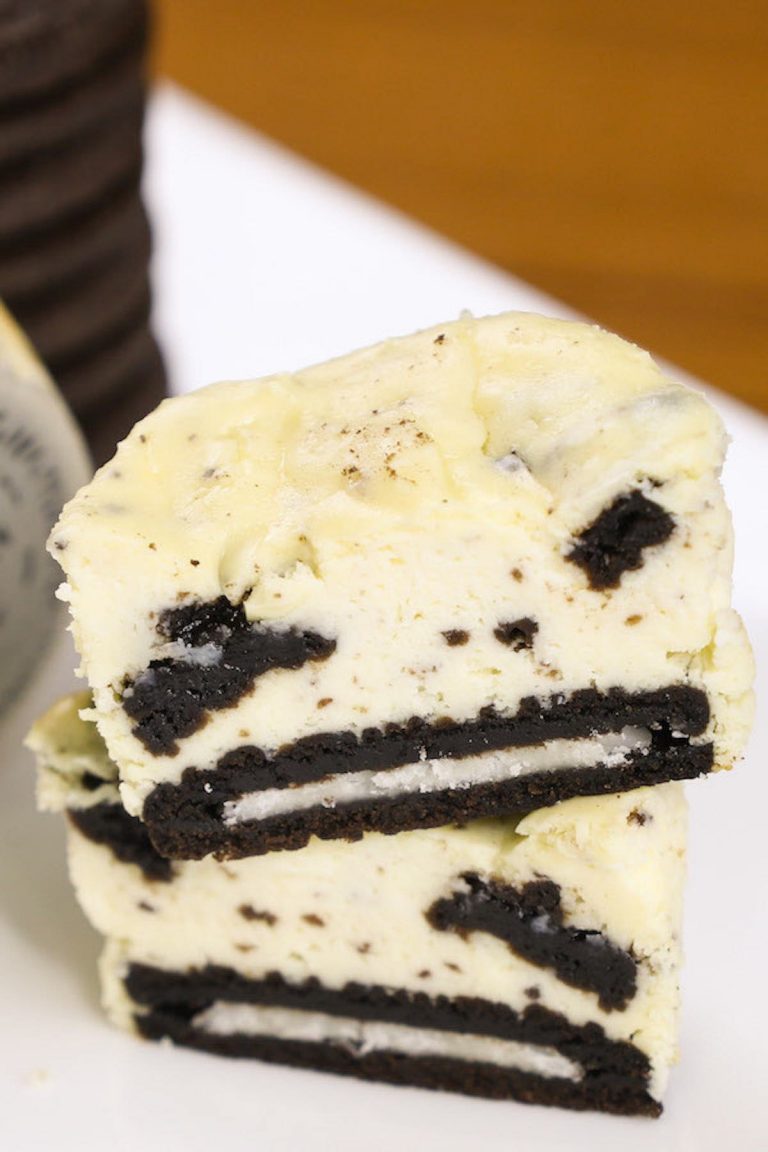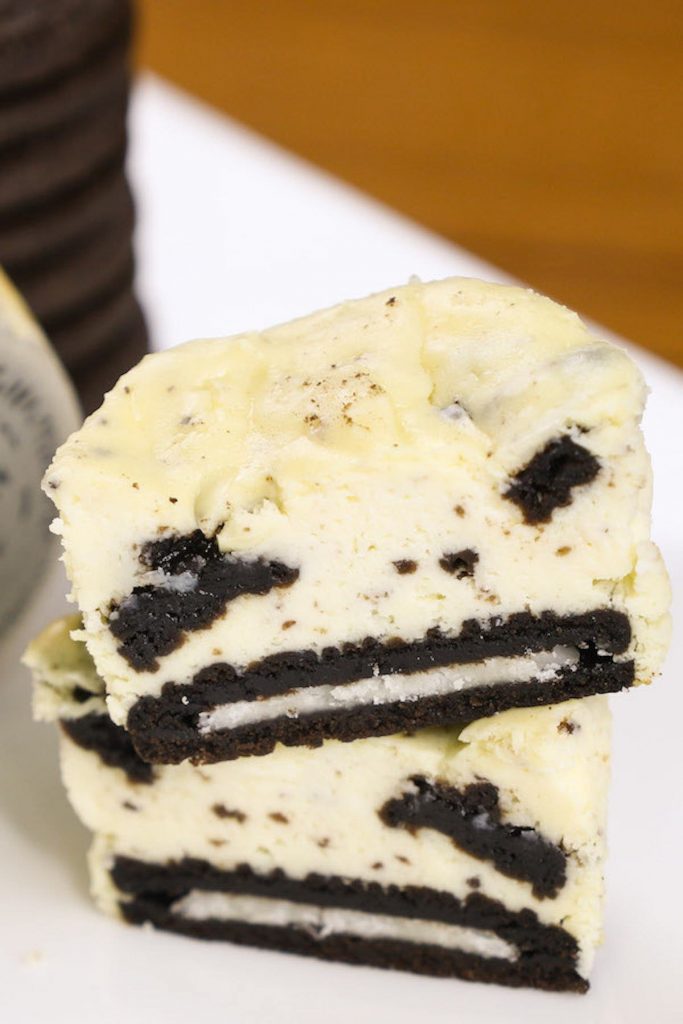 These are mini cheesecakes baked with Oreo crust at the bottom. They are creamy and smooth bite-sized Oreo cheesecakes that're perfect at any party.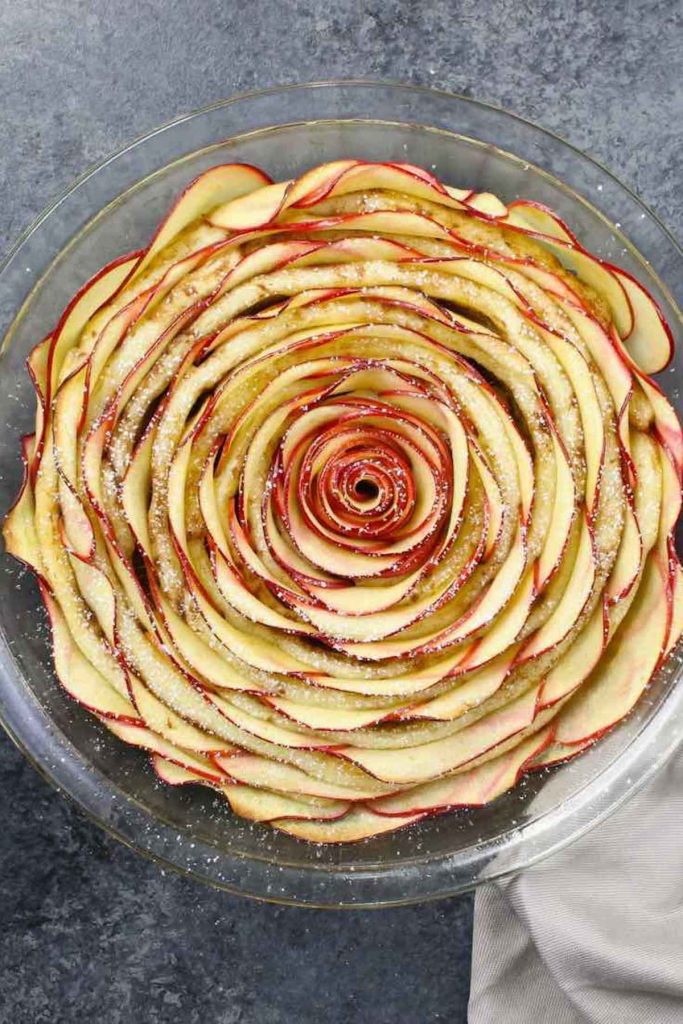 This beautiful apple rose pie is like a delicious bouquet of roses! It will wow your guests at parties and holiday celebrations. You won't believe this fancy dessert is made with only 5 ingredients. There's only one problem: it might be too pretty to eat!
How to make apple roses for fancy desserts
First cut your apples into 1/8″ slices. Then mix with lemon juice, and coat them with brown sugar and melted butter mixture. Microwave for 2 minutes until pliable.
Arrange 8 slices in a straight row with an inch of overlap on each. Starting with one end, and gently roll the slices together to make a rose. You can use these beautiful apple roses to decorate any dessert!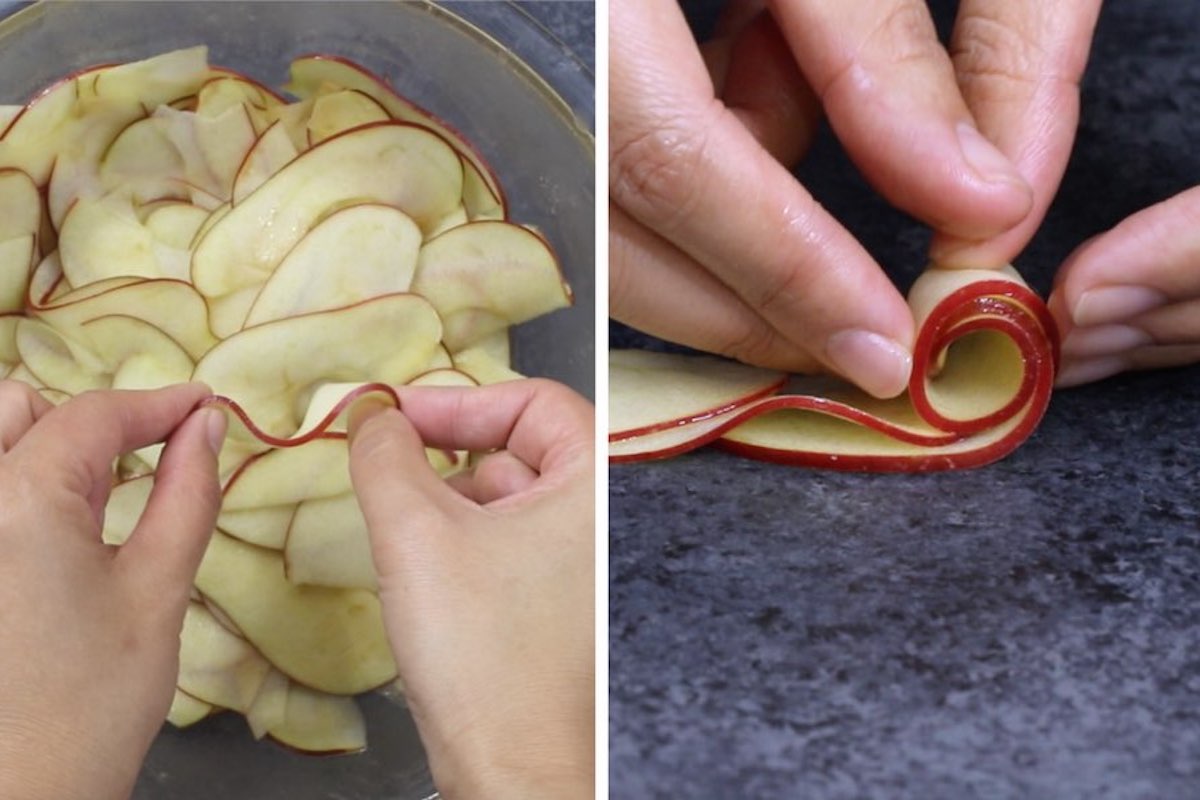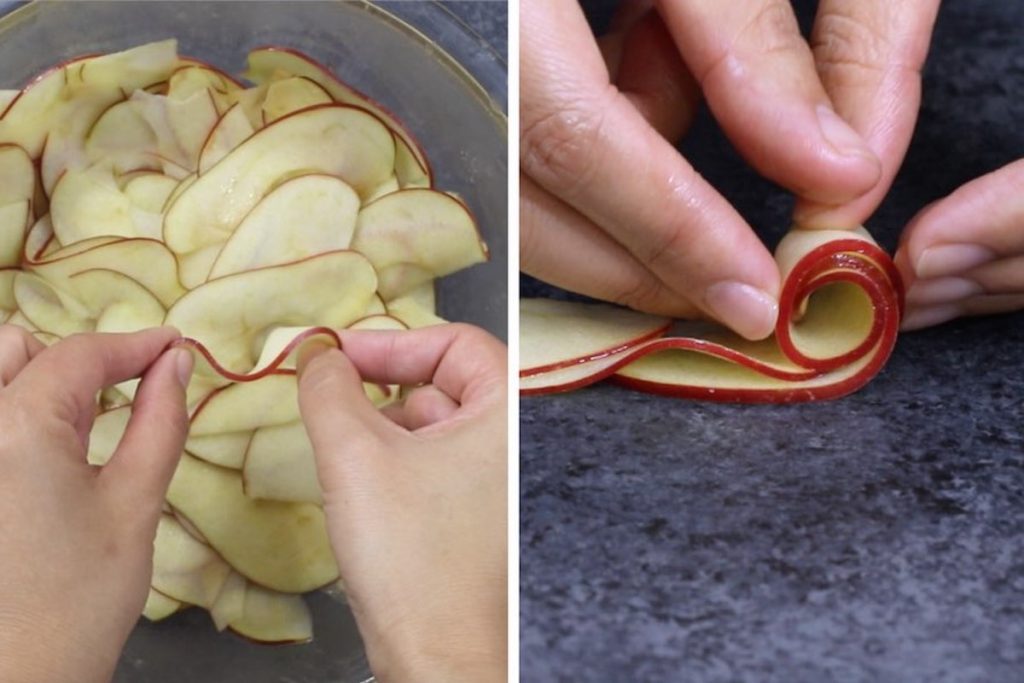 Tips for making the best cinnamon roll apple roses pie
Choose the best apple possible for this recipe, I use Red Delicious apples, but you can also use pink lady or honey crisp.
Try your best to slice your apple with equal thickness. A mandolin can be helpful for this task.
Make sure your apple slices are pliable before you roll them up, otherwise they will break easily.
Unwind several cinnamon rolls and arrange into a large spiral to fill up the baking dish, leaving small gaps to insert apple slices. Make sure to tighten up the cinnamon roll so that it can hold the apple slices properly.
More Favorite Dessert Recipes
If you love these fancy desserts, find over 20 delicious jello candy recipes here!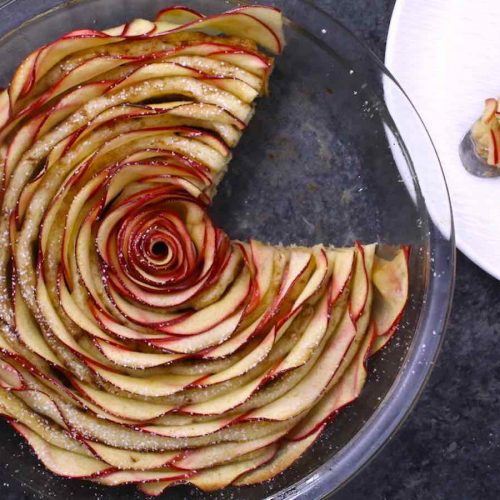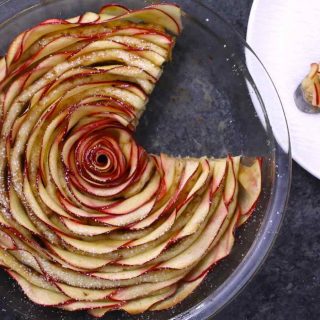 22 Fancy Desserts (Apple Rose Pie Recipe and More)
This cinnamon roll apple roses pie is one of my favorite fancy desserts.
Print
Pin
Rate
Ingredients
2

red apples

(I used red delicious, but you can also use honey crisp or pink lady

1

can

refrigerated cinnamon roll dough

(use the one that unravels for this recipe)

2

tablespoons

lemon juice

freshly squeezed

4

tablespoons

unsalted butter

melted

4

tablespoons

brown sugar

nonstick cooking spray

powdered sugar

for serving
Instructions
Preheat oven to 375°F (190°C). Spray a 9-inch round baking dish with nonstick cooking spray and set aside.

Cut each apple into two pieces lengthwise. Remove the core.

Using a sharp paring knife or mandolin, cut the apple halves lengthwise to 1/8-inch thick slices.

Add apple slices in a large microwave-safe bowl. Toss with lemon juice.

In a small bowl, mix brown sugar and melted butter together.

Add the mixture to the apple slices, stirring to coat.

Microwave for about 2 minutes or until the apple slices are pliable. Strain out any accumulated liquid.

Take 8 apple slices and arrange in a straight row with an inch of overlap. Starting from one end, roll the slices together to make a rose. Set aside.

Open the can of cinnamon rolls. Unwind several rolls and arrange into a large spiral to fill up the dish. (watch the video above on how to do this)

Place the apple rose in the middle of the cinnamon dough spiral.

Insert the rest of apple slices to fill the gaps between the cinnamon rolls in the spiral. Tighten up the cinnamon roll so that it can hold the apple slices properly.

When the dish is full, bake for 20-25 minutes until the edges starts to brown.

Remove from oven and dust with powered sugar. Serve and enjoy!
Nutrition
Calories:
131
kcal
|
Carbohydrates:
17
g
|
Protein:
1
g
|
Fat:
8
g
|
Saturated Fat:
5
g
|
Cholesterol:
20
mg
|
Sodium:
5
mg
|
Potassium:
76
mg
|
Fiber:
1
g
|
Sugar:
14
g
|
Vitamin A:
266
IU
|
Vitamin C:
5
mg
|
Calcium:
13
mg
|
Iron:
1
mg
Tried this recipe?
Follow or tag us on Pinterest @izzycooking
Editor note: Originally published June 8, 2020 and updated Feb 12, 2021.