Brisket is one of the most delicious comfort foods you'll make. The mouth-watering beef brisket is often seasoned with BBQ sauce and always a crowd-pleaser. Here are some tips on how to serve your beef, and you'll not be disappointed with these 16 Best Side Dishes for Brisket.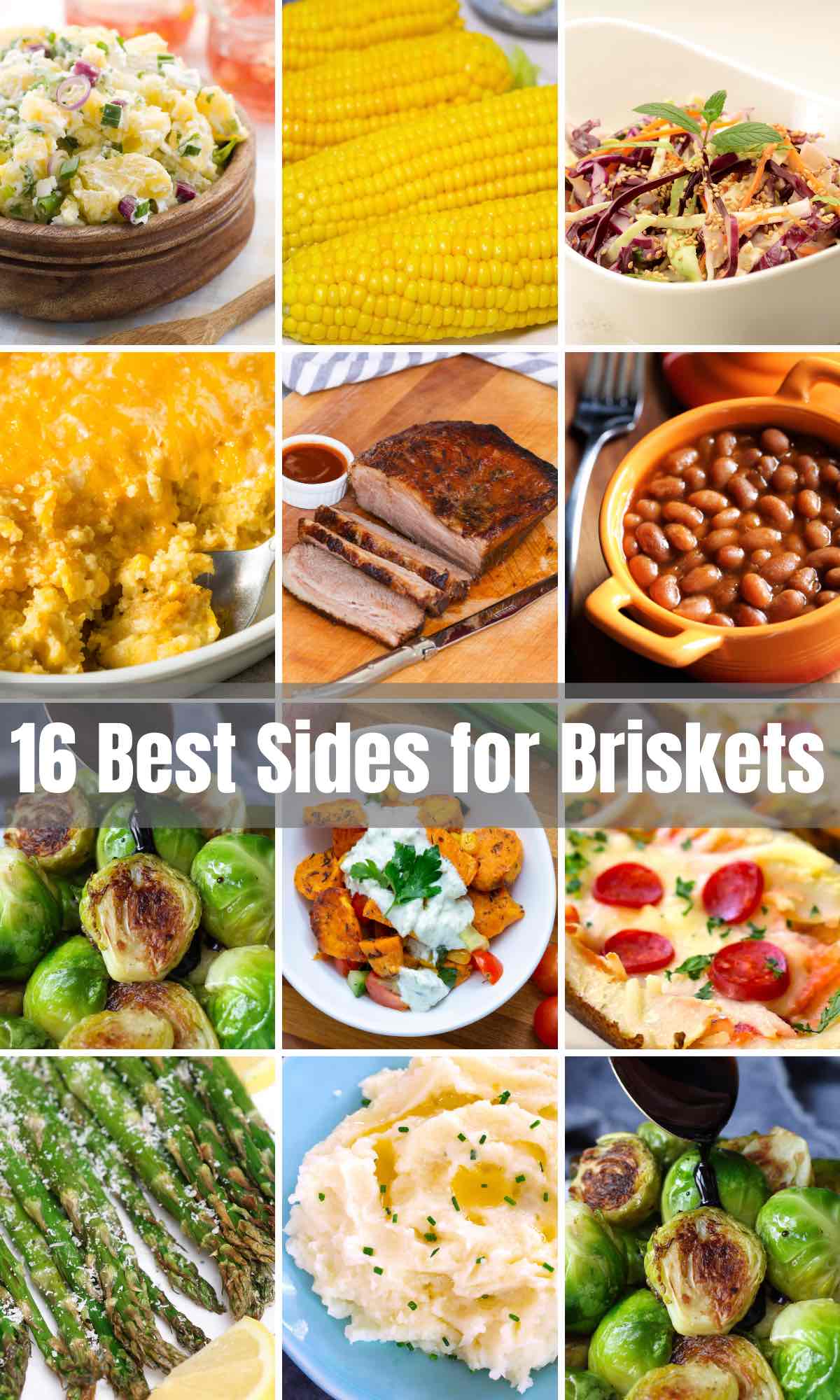 You can roast it in the oven, cook it in the crockpot, an instant pot, or even with a sous vide machine. Regardless of what method you choose, brisket is definitely worth the time and effort! Great for a weeknight dinner or a special holiday feast!
Whether you're looking to keep it traditional, serve up your family and guests, or keep it simple with sandwiches, you'll learn everything about how to serve this delicious beef brisket.
What is Traditionally Served with Brisket?
In Jewish tradition, brisket is often served with potatoes and root vegetables, however over the years, brisket has become a popular dish in many homes, specifically in Texas. It is often labeled as a national dish of Texas. With it becoming more well known, brisket is often served with carrots and onions. Sometimes people venture out and pair it perfectly with macaroni salad, potato variations, and okra.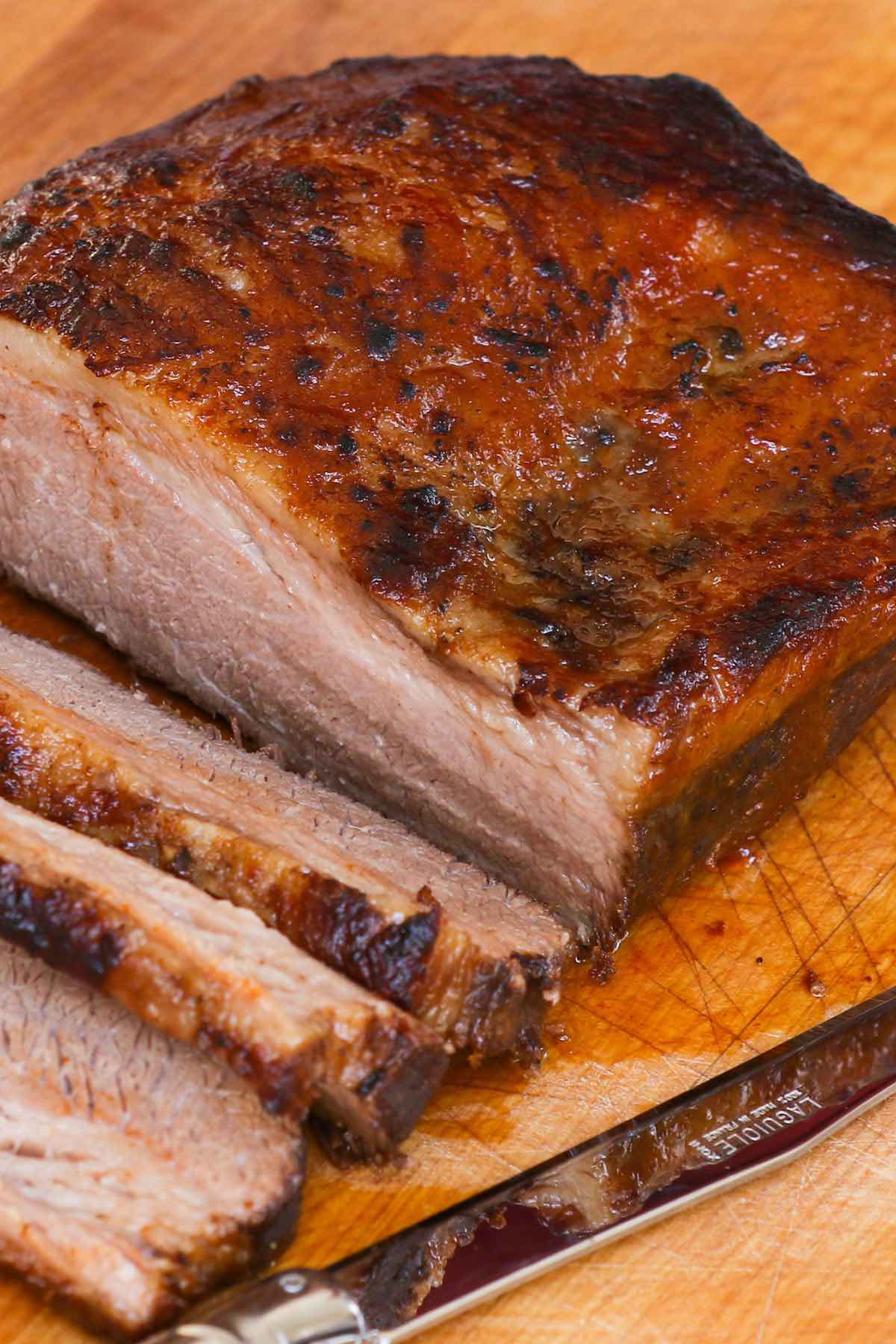 How to Make a Brisket Sandwich?
Whether you have leftover brisket or are cooking it from scratch, you can never go wrong with a mouth-watering brisket sandwich! If you've already prepared your brisket and it has been refrigerating overnight, make sure to scrape off all the fat before making your sandwich. Reheat your brisket on the stove for 15 minutes and use forks to shred like you've never done before! Slap the shredded brisket on a bun with some coleslaw and pickles and you will have a delicious brisket sandwich!
How to Serve Brisket at a Party?
Have a large crowd to please at a party? Then you'll want to skip serving up brisket roast style and opt for brisket sliders instead. Grab the Hawaiian rolls, slice the cooked brisket thinly, top it with swiss cheese and BBQ sauce and bake. Keep in mind, you'll have to cook the brisket ahead of time to have it ready for the sliders.
Side Dishes to Serve with Texas Smoked Brisket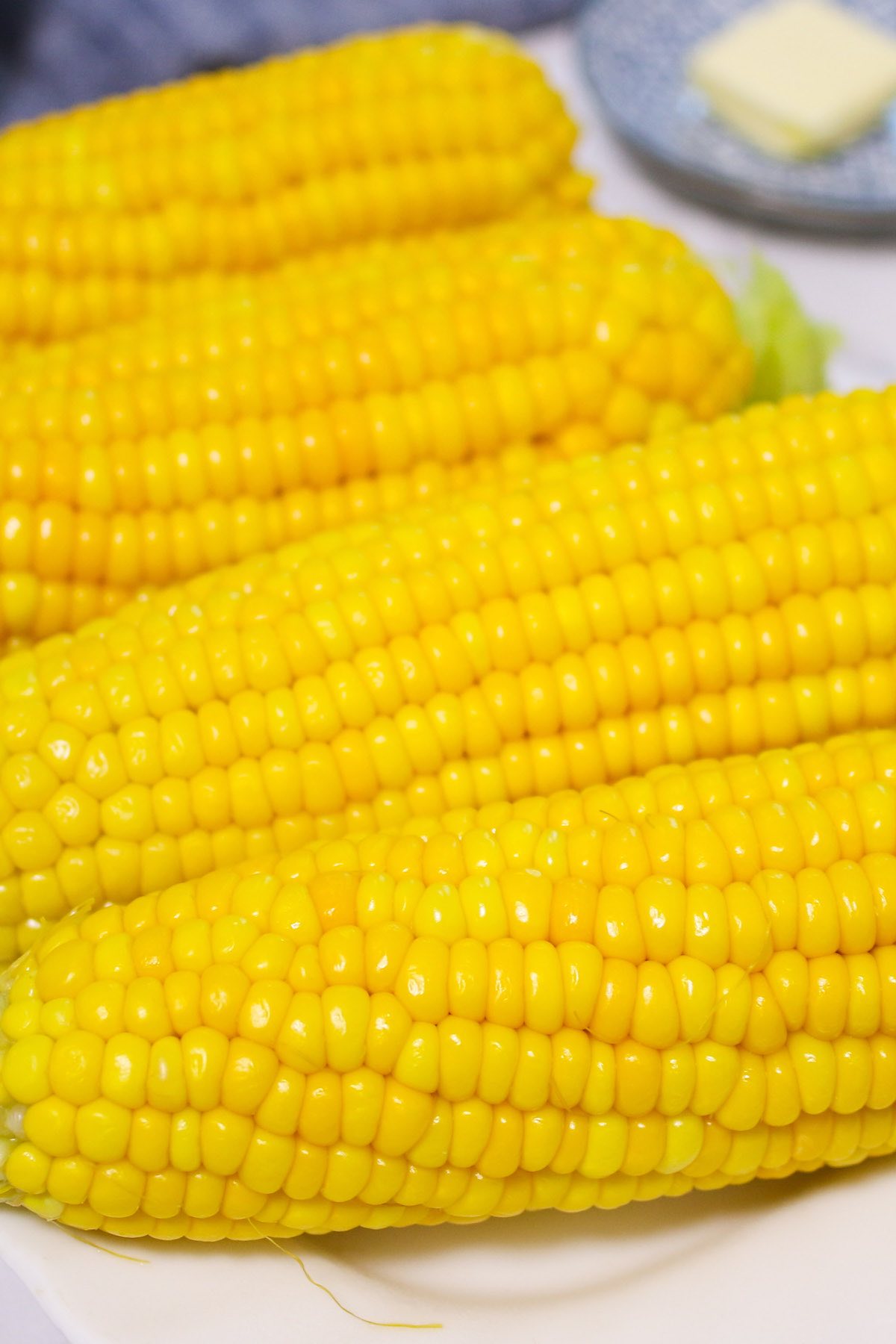 Who doesn't love a quick and easy side dish like corn on the cob? You truly can never go wrong with boiling some corn as a great side dish to brisket and is especially a must-have at a BBQ or potluck.
All you have to do is husk the corn and stick in a pot to boil for about 20 minutes. If you're looking for a sweeter taste to the corn, just add a bit of sugar to the water.
If you want to step it up a notch and truly wow your family or guests, wrap the corn in bacon and smoke it on the bbq.
Keeping in line with the Texas smoked taste, vinaigrette coleslaw is a great compliment to the brisket.  A great alternative to the traditional coleslaw that involves mayo, this recipe certainly challenges your sweet and salty taste buds at the same time.
The crunchiness of the cabbage, carrots and celery (if you wish), definitely balances out the richness and tenderness of the brisket.
Smoked bacon and smoked brisket? Need I say more? Go ahead, pop open a can of pork and beans, add some onions, and a few extra spices and you have one delicious side dish to complement that Texas smoked brisket! Don't forget the bacon!
The great part about this side dish is from start to finish it only takes 15 minutes but will taste like you've been slaving over the stove for hours.
Mac 'n' Cheese is one of those comfort foods that truly pairs well with just about anything, even tastes great on its own. When paired with brisket it provides a nice creamy soft texture that compliments the tenderness of the brisket. The best part is that from start to finish it takes just 30 minutes to make and for an extra creamy sauce, just use less noodles!! It's that simple!
Fun activity for any leftovers, combine the mac 'n cheese and the brisket together and you have another meal!
Healthy Brisket Sides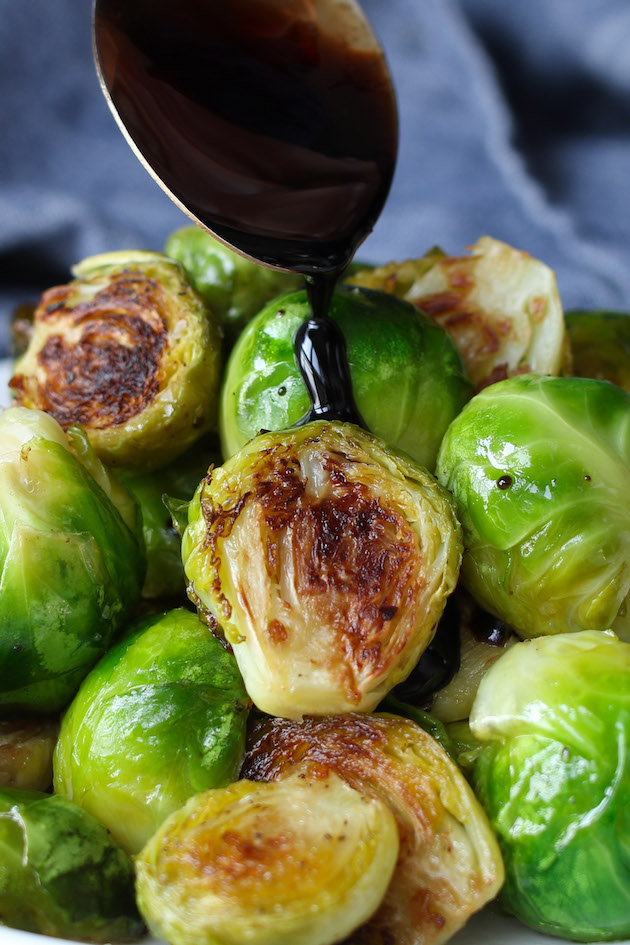 One great option when searching for that perfect green to go with your brisket is roasted Brussels sprouts!
When you try out this recipe you'll certainly forget just how good Brussels sprouts are for you. Being packed with fiber, minerals, antioxidants and vitamins they are the perfect choice for your side.
It may not be your first thought to turn to asparagus when searching for a green to go with your brisket, but I promise you that you won't be disappointed when you do.
It's a simple recipe that only calls about 5 minutes of your time!
Pro Tips: If you're really short for time, wrap the asparagus in a damp paper towel and stick in the microwave to steam them in a jippy.
Green beans are always that vegetable that can be a hit or miss, however if you add a little garlic, some olive oil and parmesan cheese you'll have a side dish that will have your guests coming back for more.
If you're looking to spice it up a bit, you can always try adding a dash of cayenne seasoning, curry or chilli powder. No matter what you choose, green beans are a great compliment to any main course.
When it comes to mixed vegetables you definitely want to mix it up and be creative! Instead of the usual vegetables, try going with a mix of Brussels sprouts, peppers, carrots, broccoli and cauliflower. Not only will this give you plenty of nutrients but will provide a colorful additive to your plate.
Just drizzle your veggies in butter and spices, stick them in a glass baking dish and in just 30-40 minutes you'll have mouth-watering roasted vegetables.
If you're crunched for time you can swap out the fresh veggies for frozen and sautee them on the stove.
Potatoes to Serve with Beef Brisket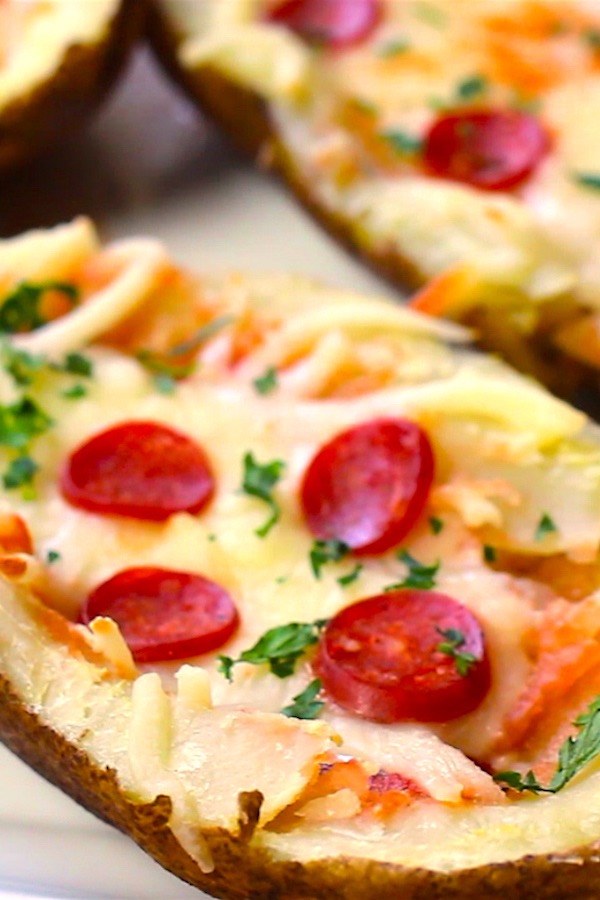 Potato skins aren't just an app anymore, they now make the perfect addition to your meat dish, in particular smoked brisket!
They are quite easy to make, only require 4 ingredients and 5 mins prep time! The best part is that you can be creative with your toppings. Keep it simple with cheese and green onion or step it up and add some bacon or pepperoni!
Looking for a hearty side for your brisket? Then look no further! These scalloped potatoes are an indulgent side dish!
Packed full of creaminess, 2 different cheeses while using russet potatoes you won't complain about having to wait for this dish to come out of the oven. It's definitely well worth the wait!
Potato salad provides a distinct contrast in both texture and flavor when combined with smoked brisket.
There is no shortage of mayo and mustard in this potato salad, but when combined with some hard-boiled eggs and dill pickle relish you will have the perfect creamy potato salad.
Serious Question. Who doesn't like mashed potatoes? Quick, easy and delicious that won't compromise the taste.
Follow these simple directions: cube potatoes, rinse, cover with plastic wrap in a microwave-safe bowl to microwave on high for 10-12 minutes, mash up with butter and milk and voila! The easiest 15 minute mashed potatoes you'll ever make!
Other Popular Side Dishes
I don't know what's more satisfying to the palette, brisket or french onion soup! There is truly nothing more comforting, nothing more satisfying than french onion soup. Yet when combined with brisket, you'll simply be in paradise!
The tip to the perfect French onion soup is in the onions and the cheese. You'll definitely want to ensure that you use walla walla onions and gruyere cheese. Of course you cannot forget the bread topping!
Corn pudding is a southern staple and pairs perfectly with smoked brisket! Be prepared to be left without any leftovers when you serve up this side dish!
The combination of cornmeal and corn kernels provide a rich taste that isn't overpowering but compliments the brisket. Some good points to remember is that you definitely want to use heavy cream to ensure this is a decadent dish and you can substitute frozen corn for drained canned corn.
Looking to get a dose of Vitamin A? Then roasted sweet potatoes are a perfect choice. Plus if you're looking for a bit more texture skip peeling the skin, just dice them up with some garlic and go!
Roasted sweet potatoes complement the brisket well when you use maple syrup to add just a hint of sweetness but also adds a bit of crispness and color to your potatoes.
Keeping with the bbq theme, macaroni salad is a must-do when serving up your brisket!
Traditional macaroni salad is prepared with mayo, mustard and specific spices, but to give this macaroni salad a twist you're going to add in just a ½ cup of bbq sauce! To give it a bit more of a kick, you can throw in some hot sauce too!
Okay, who isn't hungry now? Brisket and your choice of so many sides. Try it today with your family, or at your next get together with friends!
Other Side Dishes You'll Like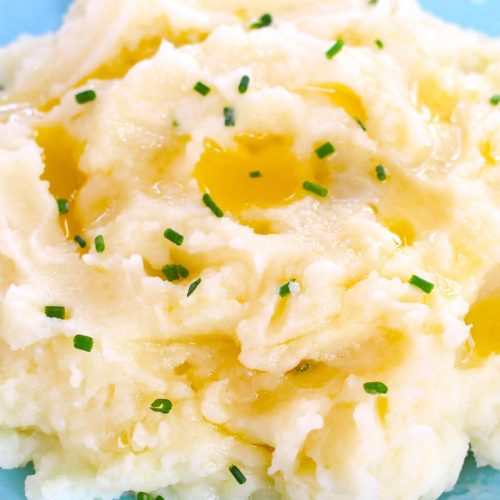 Best Sides for Beef Brisket: Mashed Potatoes Recipe
Best side dishes to serve with brisket. Microwave Mashed Potatoes takes only 15 minutes to make. They're fluffy, creamy and full of flavor.
Print
Pin
Rate
Ingredients
2

pounds

potatoes

3/4

cup

milk

4

tablespoons

butter

Salt & pepper

to taste
Instructions
Wash and peel the potatoes. Then cut into 1-inch chunks.

Rinse the potato chunks in cold water.

Place in a large microwave-safe bowl.

Cover the bowl with plastic wrap and poke a few holes to allow steam to escape.

Microwave on High power for about 10 minutes, or until the potatoes are fork-tender.

Remove the bowl from the microwave.

Add butter and milk in a small bowl and microwave on High for 1 minute.

Add the butter mixture, salt and pepper to the potatoes.

Mash using a masher or hand mixer until smooth and creamy. Serve and enjoy!
Nutrition
Calories:
202
kcal
|
Carbohydrates:
28
g
|
Protein:
4
g
|
Fat:
9
g
|
Saturated Fat:
5
g
|
Cholesterol:
23
mg
|
Sodium:
89
mg
|
Potassium:
677
mg
|
Fiber:
3
g
|
Sugar:
3
g
|
Vitamin A:
283
IU
|
Vitamin C:
30
mg
|
Calcium:
55
mg
|
Iron:
1
mg
Tried this recipe?
Follow or tag us on Pinterest @izzycooking