Rabbit can be used in a variety of hearty, comforting dishes. From stews and casseroles, to delectable Italian and French recipes, here are 11 of the best Rabbit Recipes you can make at home.
Rabbit meat is loved for its tenderness and its slightly gamey texture. Like chicken, it's a super versatile protein that can be enjoyed several times a week.
What's the Best Way to Cook Rabbit?
Rabbit meat can be cooked in so many ways. You can fry it until it's crispy on the outside, or roast it to incredibly tender results.
Rabbit can be baked into meat pies and casseroles, or can be stewed with potatoes and vegetables. It can also be used to make rabbit ragu, which is a rich, flavorful Tuscan pasta recipe. 
What Does Rabbit Taste Like?
Rabbit meat is often compared to chicken and they tend to be cooked in similar ways. Like chicken, rabbit can be fried, stewed, grilled and sautéed.
Rabbit has a texture that will remind you of chicken, but its flavor is a bit gamier. Wild rabbit has a very earthy flavor and tends to be much leaner than chicken.
Best Rabbit Recipes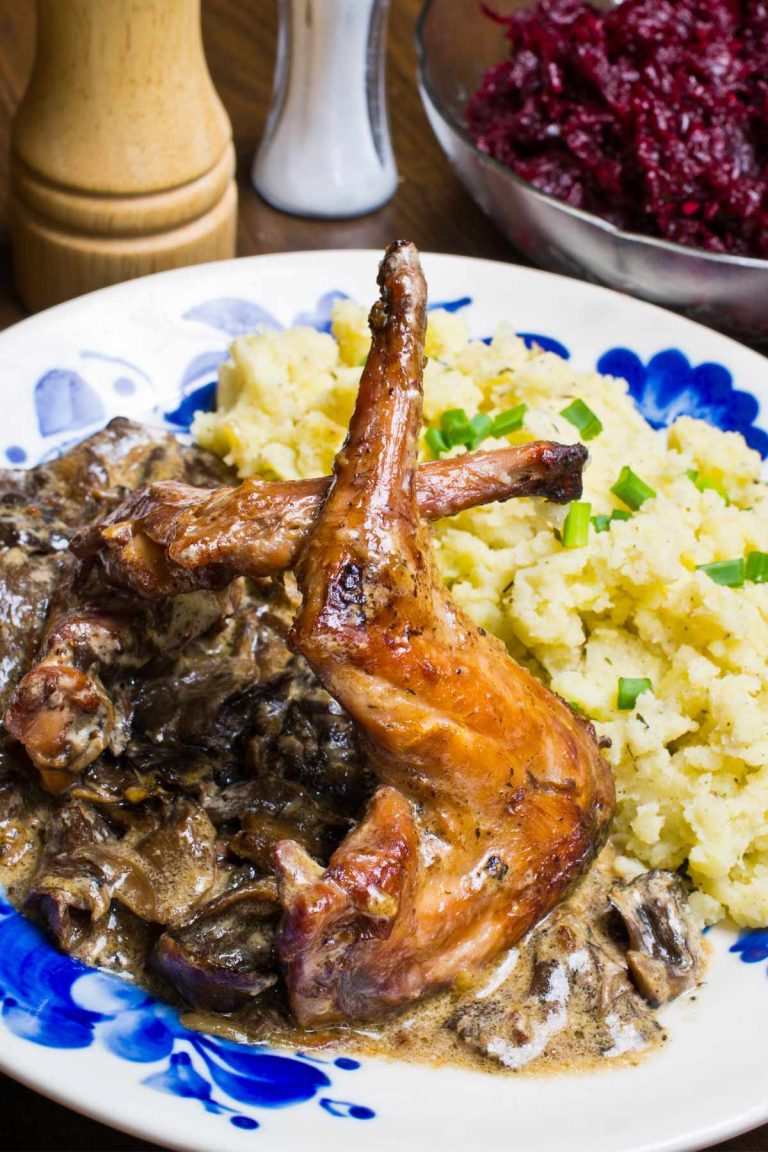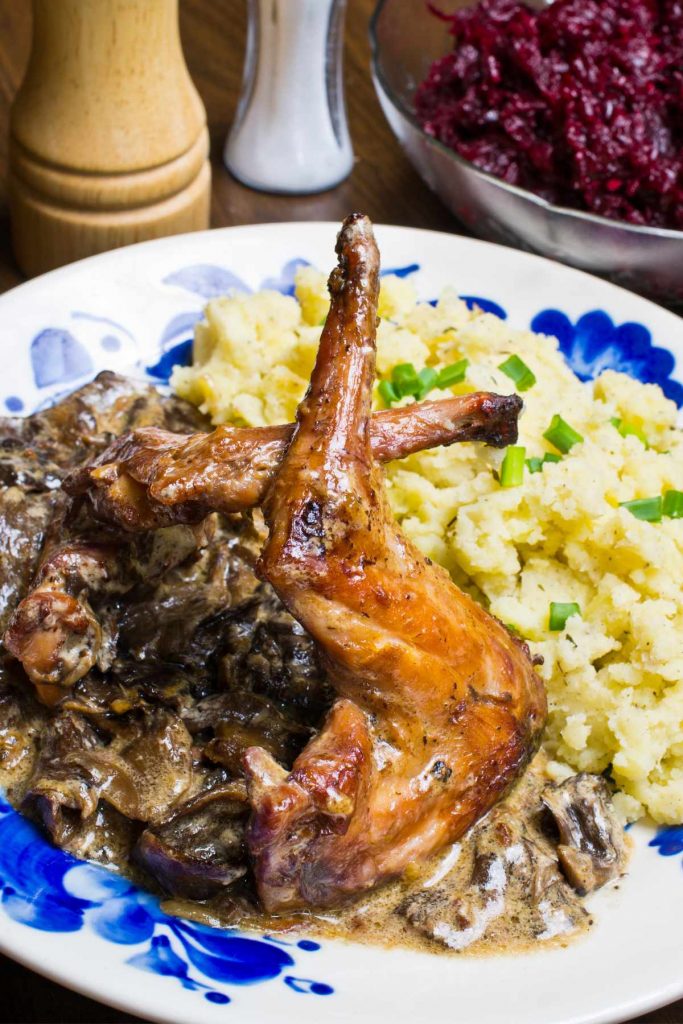 This post may contain affiliate links. Please read my disclosure policy.
A whole rabbit is cooked in a mushroom and herb white wine sauce for a hearty and delicious dinner. Serve with mashed potatoes or freshly baked bread.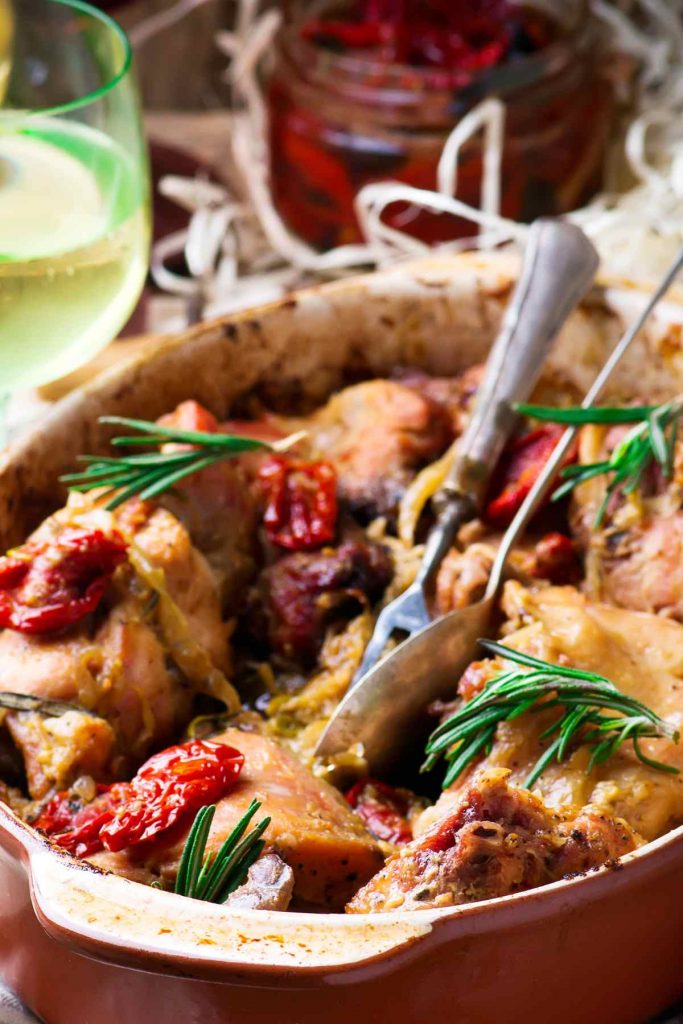 Rabbit Cacciatore is a delicious Italian recipe that's surprisingly easy to make in your slow cooker. You'll come back to this rustic recipe over and over again.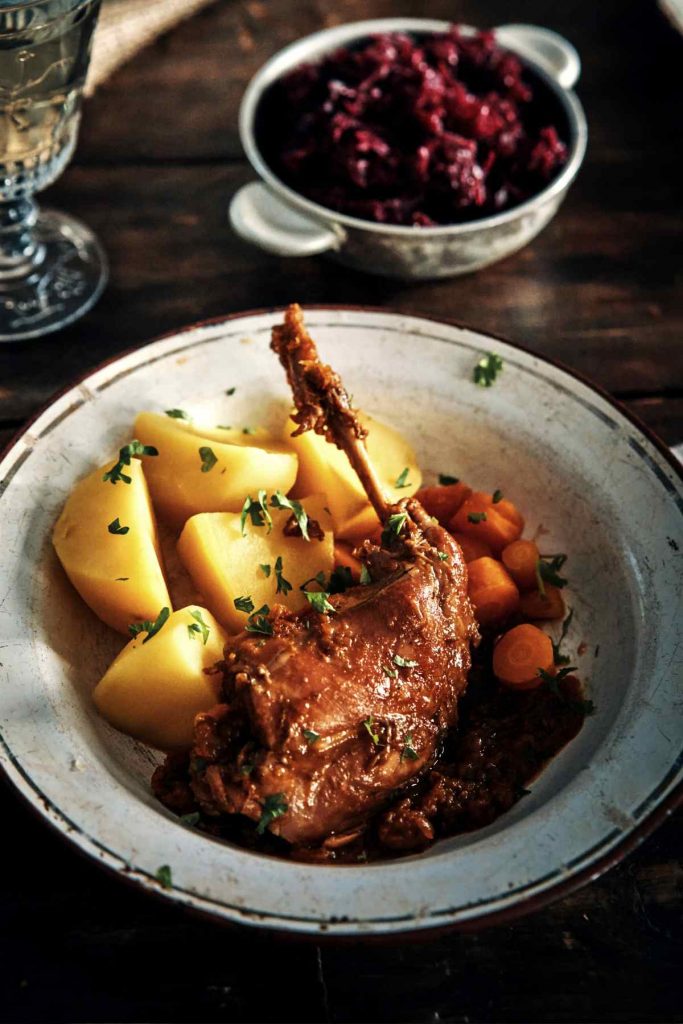 Bring the taste of Malta to your kitchen with this Fenkata Rabbit Stew recipe. Rabbit meat is simmered in a white white sauce and served with potatoes, carrots and peas for a wholesome meal with minimal cleanup.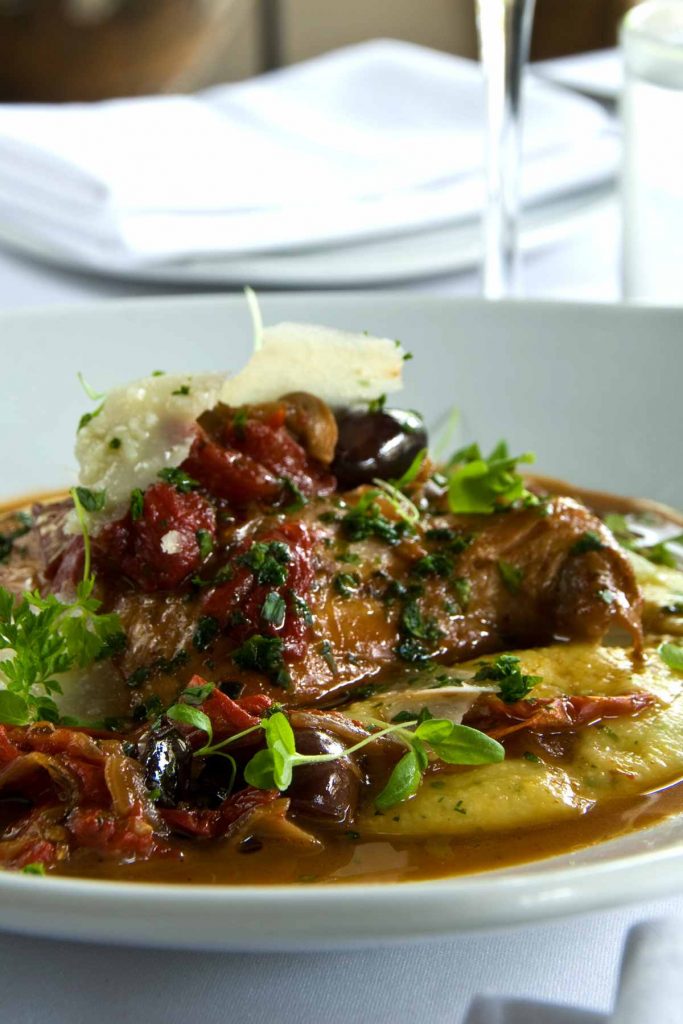 Here's a fancy French dish that you can make at home. Also known as Lapin a Pruneaux, Braised Rabbit with Prunes features tender white meat in a sticky-sweet sauce with bits of savory bacon.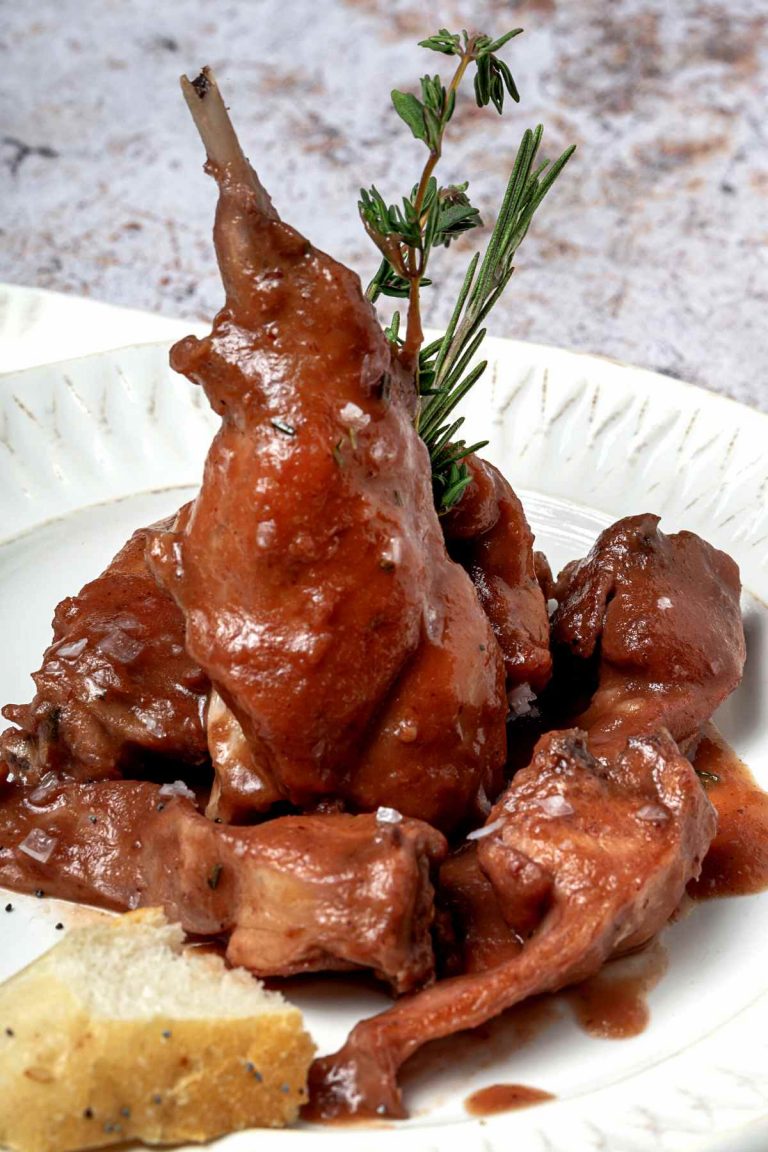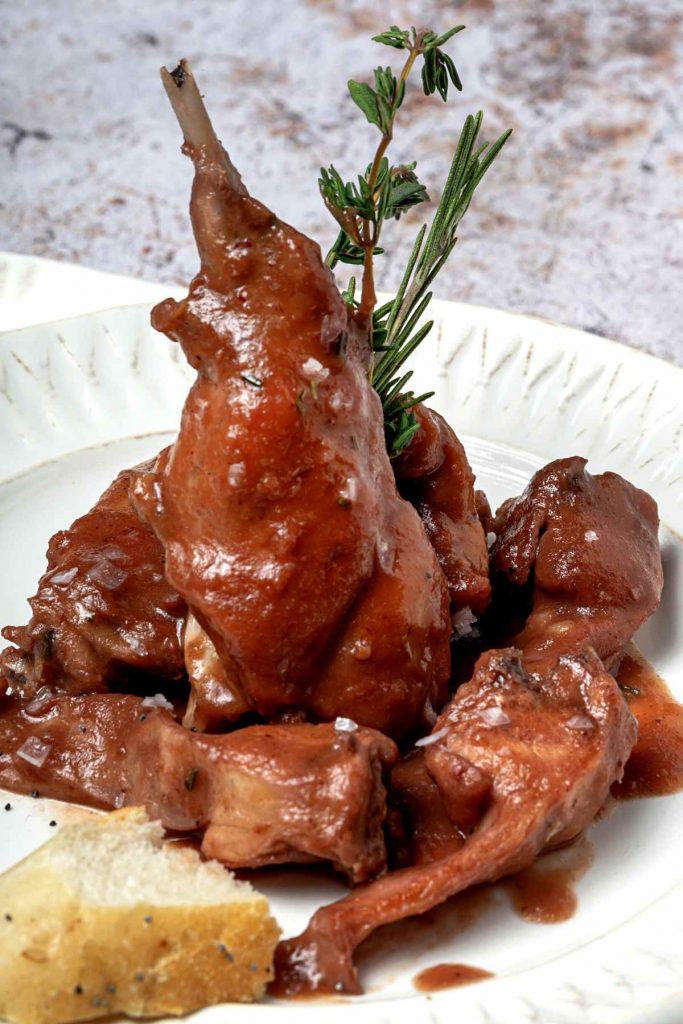 WIld rabbit meat has the tendency to be quite lean or even tough. But with the right technique, you can have incredibly tender and juicy results. This bookmarkable recipe shows you how to do it.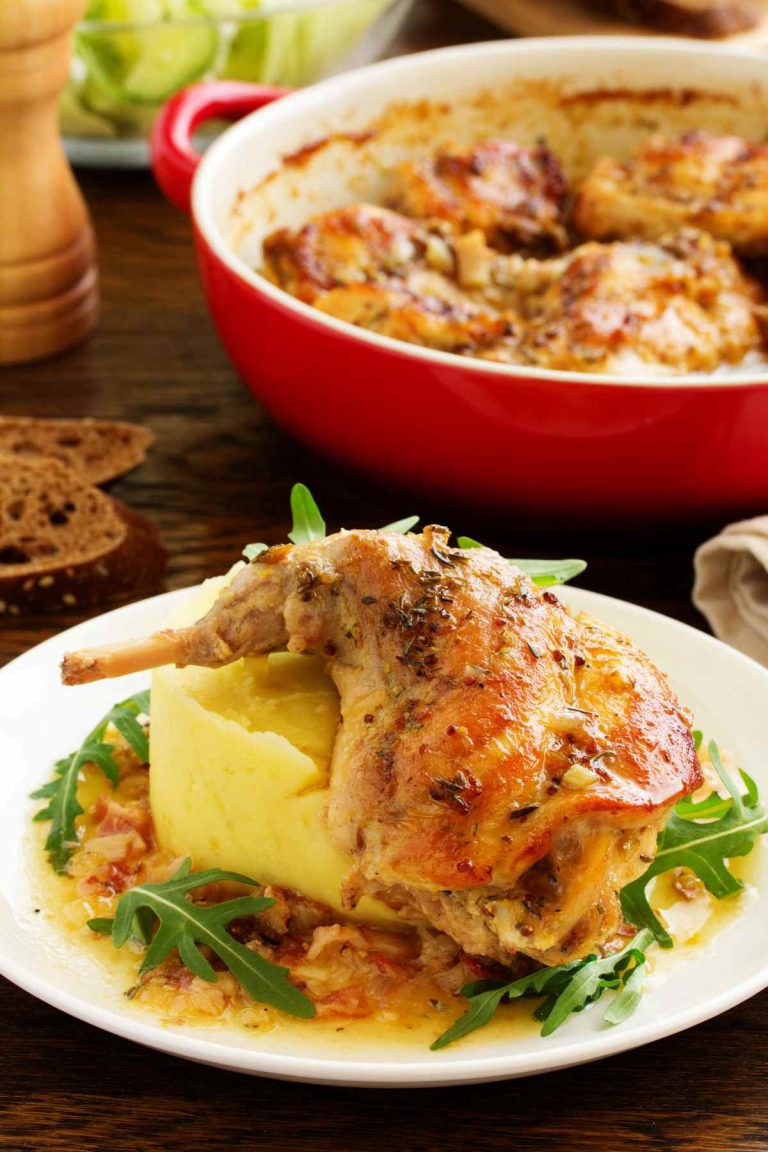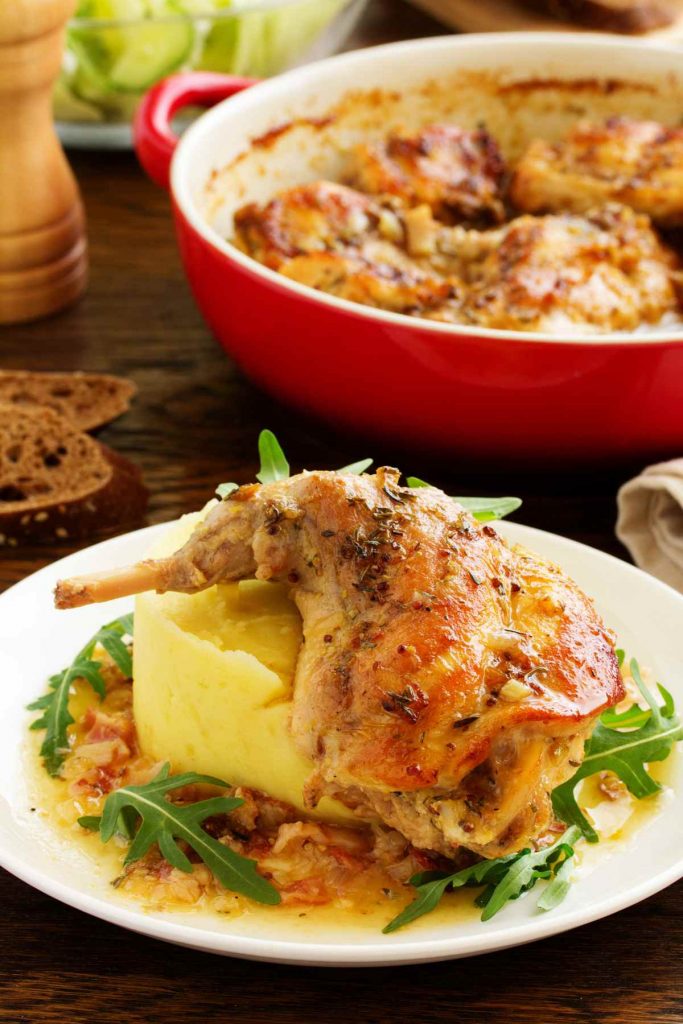 First, you'll prepare a flavorful white wine sauce, seasoned with garlic and herbs. The rabbit is then roasted in the sauce for a simple, yet satisfying dinner.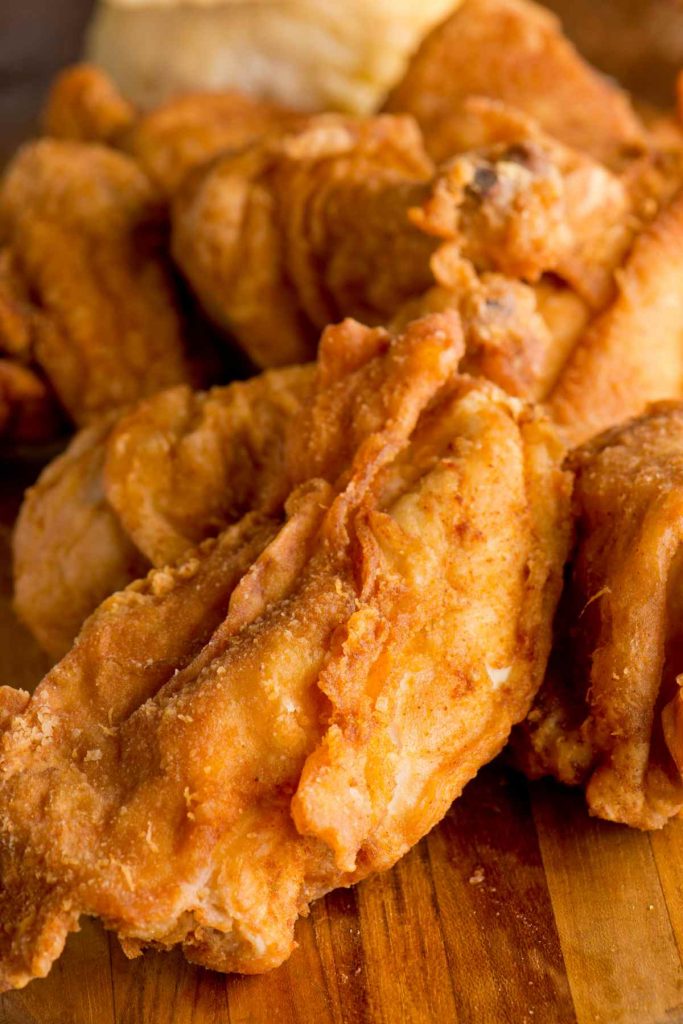 This southern recipe is comforting, crispy and nicely seasoned with oregano, garlic, paprika and cayenne pepper. Buttermilk makes the meat fall-off-the-bone tender.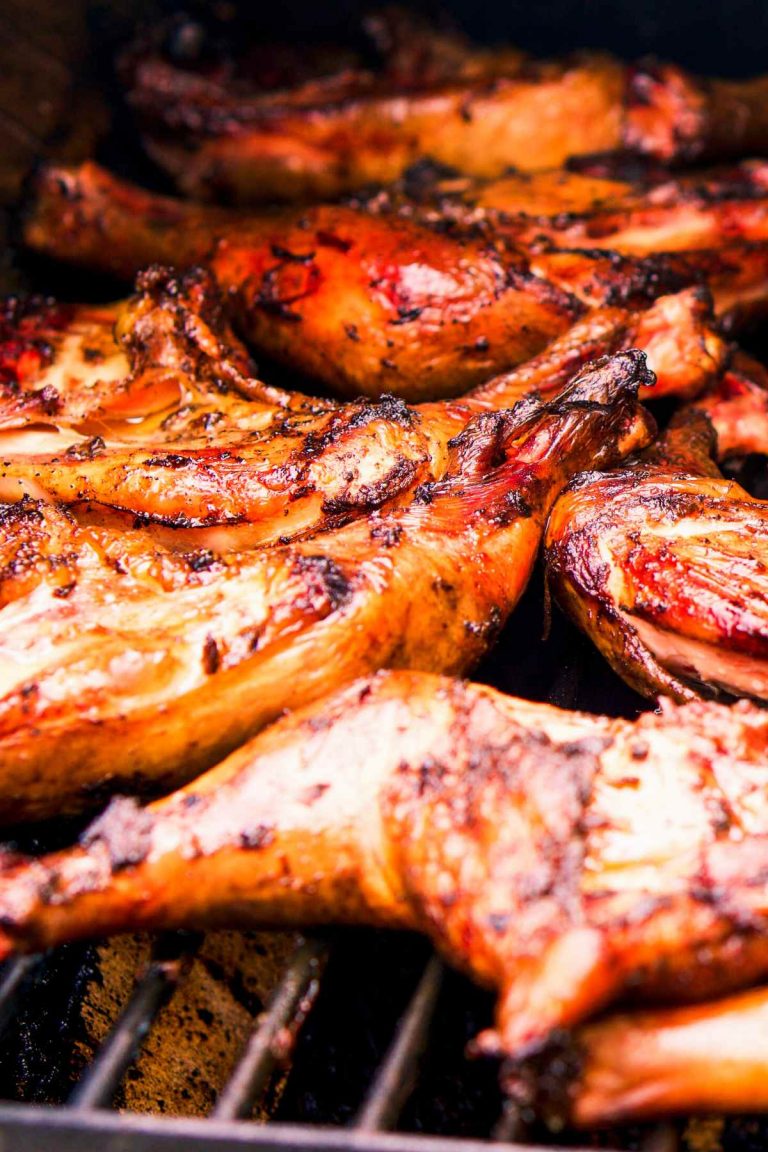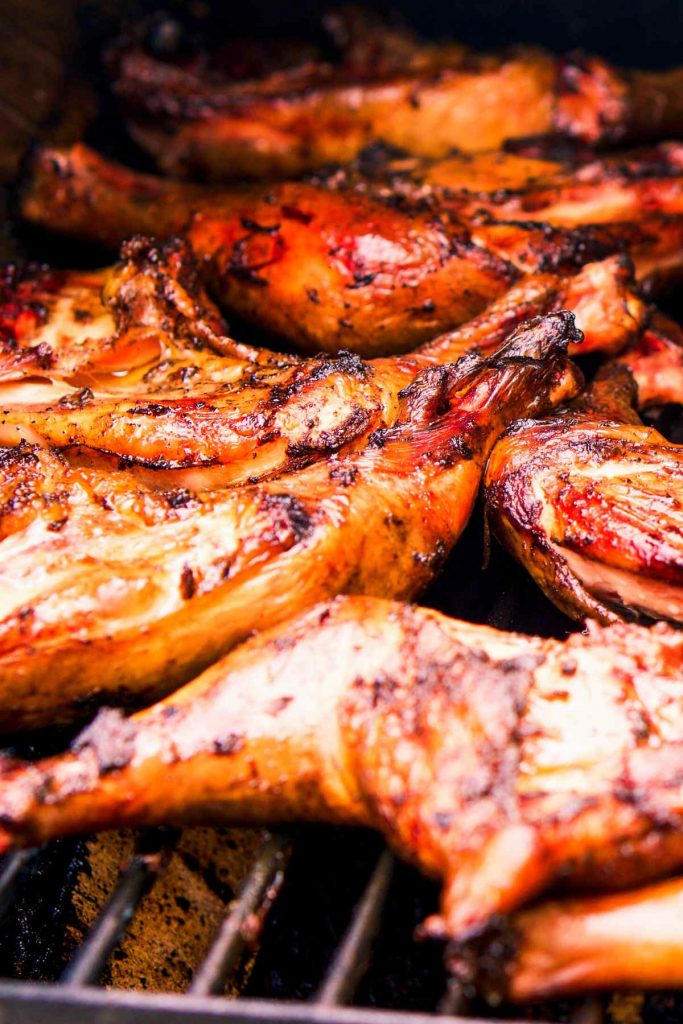 If you're still skeptical about eating rabbit, this recipe will make you a believer! The "other white meat" is smothered in a sweet-and-spicy sauce and served with your favorite sides. Try BBQ Grilled Rabbit at your next backyard get-together.
When cooked in an Instant Pot or pressure cooker, rabbit meat becomes incredibly tender. With this recipe, it's cooked in a creamy mushroom sauce with bits of pancetta and served with pasta.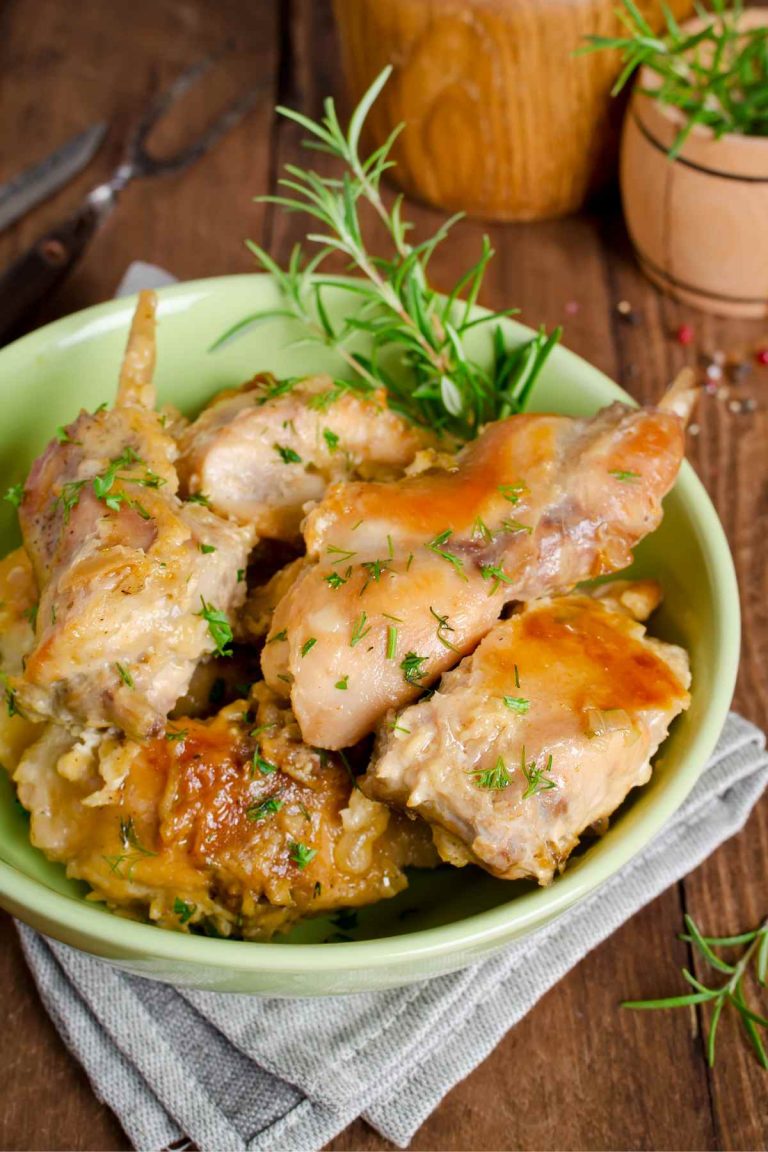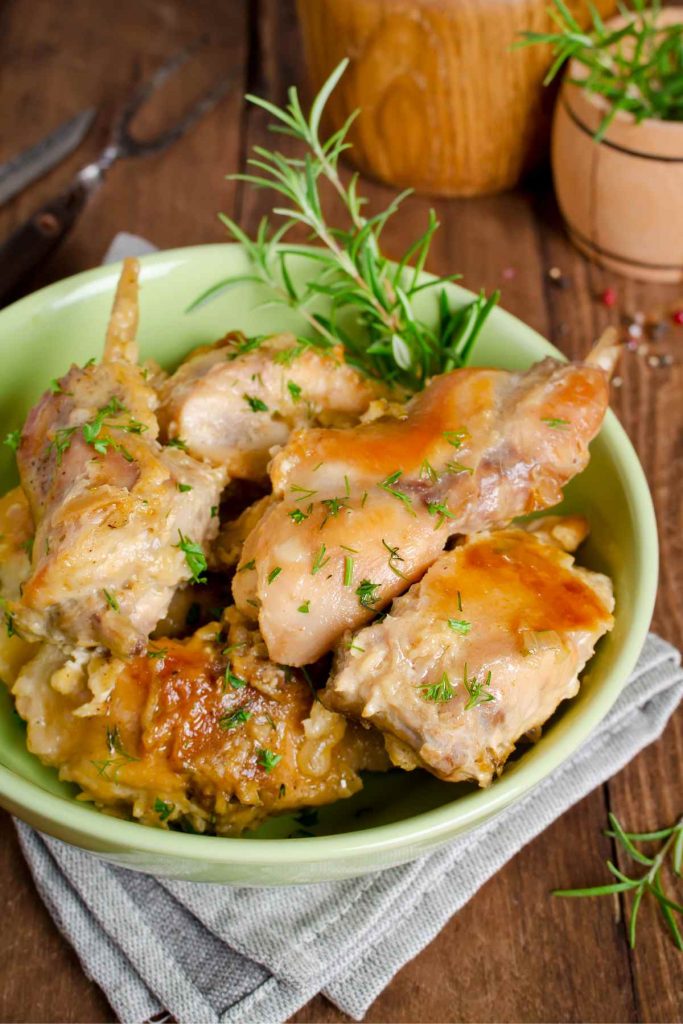 Oven-roasted rabbit is perfect for family gatherings or special occasions. This flavorful protein goes well with all of your favorite sides.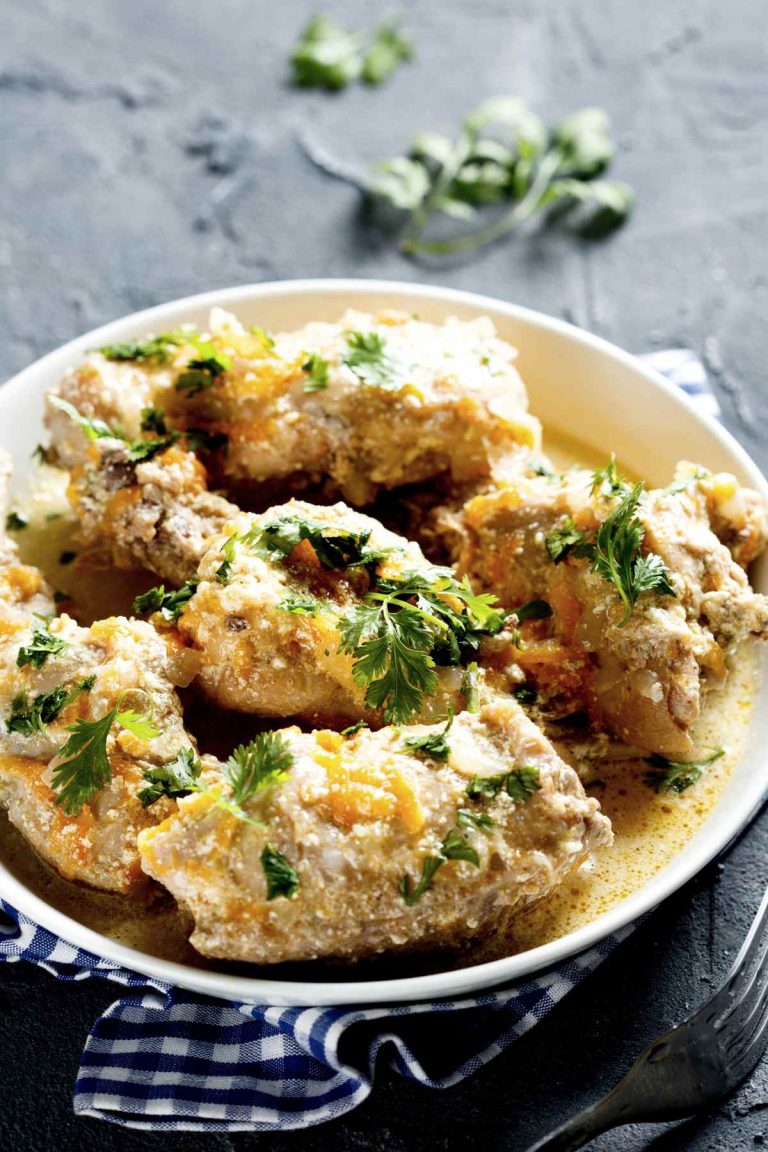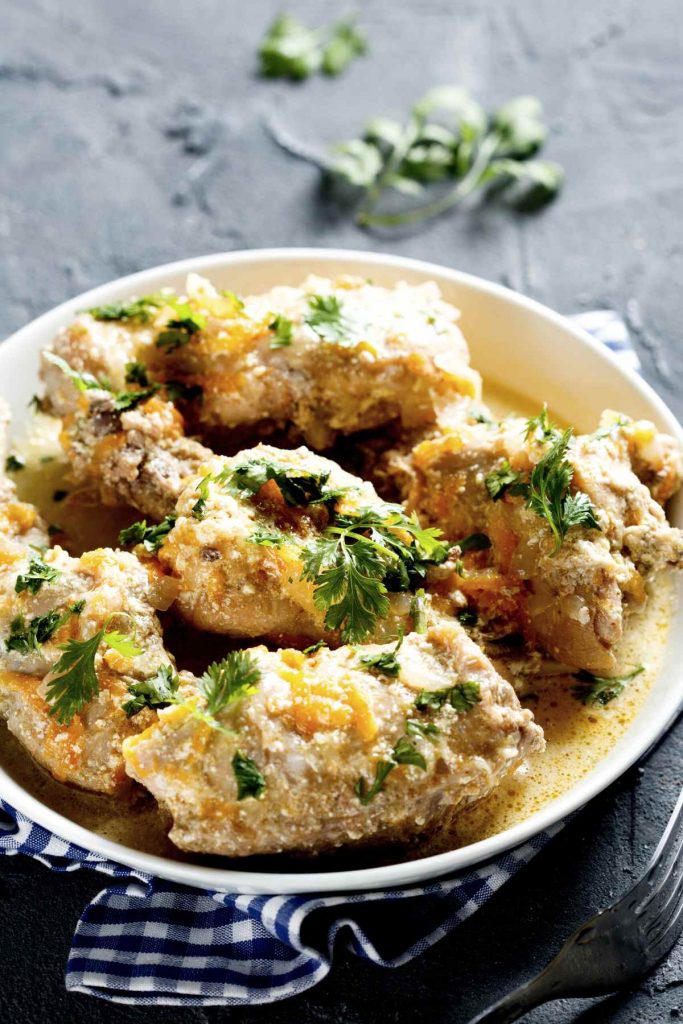 Here's another Italian recipe that you can try at home. Braised rabbit is deliciously caramelized on the outside, while the inside is flavorful and tender.
FAQ about Rabbit Recipes
What Is A Famous Rabbit Dish?
Malta's national dish is a whole rabbit marinated in white wine, then slowly simmered with herbs and vegetables. Known as Fenkata, the dish is often served at large gatherings or celebratory occasions.
Do You Need To Soak The Rabbit Before Cooking?
Wild rabbit can definitely benefit from a couple of hours of soaking. This time allows the meat to become more tender and reduces its gamey taste. Rabbit meat can be soaked in an olive oil and herb marinade, white wine, or sour cream.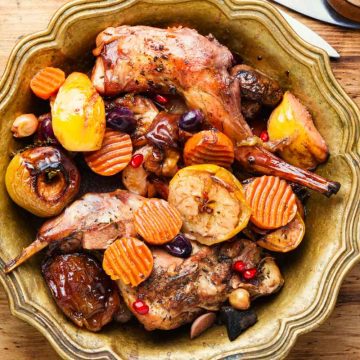 Best Rabbit Recipes (Rabbit Stew and More)
Rabbit meat is loved for its tenderness and its slightly gamey texture. Like chicken, it's a super versatile protein that can be enjoyed several times a week.
Print
Pin
Rate
Ingredients
140

grams

prune

50

ml

brandy

50

grams

sugar

2

rabbits

all-purpose flour

for dusting

1

tablespoon

vegetable oil

3

strips bacon

1

cup

chopped carrots

1

cup

chopped onions

½

cup

chopped celery

1

garlic clove

crushed

2

sprigs thyme

1

bay leaf

150

ml

red wine

250

ml

chicken stock
Instructions
Preheat your oven to 300°F.

Soak the prunes in a mixture of brandy and sugar and allow them to soak.

Lightly coat the rabbits with flour.

In a large pan or skillet, heat a tablespoon of vegetable oil over medium heat. When the oil is hot, add the rabbits and pan-sear until they're brown. Remove the rabbit from the pan.

To the same pan, add the carrots, onions, garlic, celery and herbs. Add the strips of bacon and fry for about 5 minutes.

Add the wine and use a wooden spoon or spatula to scrape the flavorful bits from the bottom of the pan. Pour in the chicken stock and add the soaked prunes. Cover the pan, reduce the heat and cook for 2 hours.

Garnish with parsley and serve.
Tried this recipe?
Follow or tag us on Pinterest @izzycooking