This post may contain affiliate links.
Please read my disclosure policy.
Italian foods are much more than Italian pasta like spaghetti and lasagna. We've rounded up 20 of the best Italian recipes, from Neapolitan pizza to bolognese and panna cotta. This list will bring a delicious taste of Italy to your home!
Popular Italian Foods
Neapolitan pizza is one of the most famous varieties of pizza, baked daily in restaurants all over the world. With high-quality ingredients, you can create a Naples-worthy pizza in your oven at home. It's a fun project for beginners who love experimenting in the kitchen.
Tagliatelle bolognese is a popular Italian dish that's loaded with tender tagliatelle noodles and rich bolognese sauce. It takes about 45 minutes to prepare, making it a good option for busy weeknights.
Learn how to make and thicken spaghetti sauce like a pro! If you find yourself with a watery pasta sauce, you don't need to toss it out and start over again. There are a few quick and simple ways you can reduce your homemade Italian sauce to save it.
This creamy and cheesy pasta is a grown-up version of mac and cheese. Also called corkscrew pasta, cavatappi noodles are delicious on its own or served as a side at your next family dinner. I used a homemade cheese sauce to take this recipe over the top!
This alfredo dish is creamy and flavorful comfort food, just like at Olive Garden. This simple and elegant dish is a family favorite that you can make in just 20 minutes!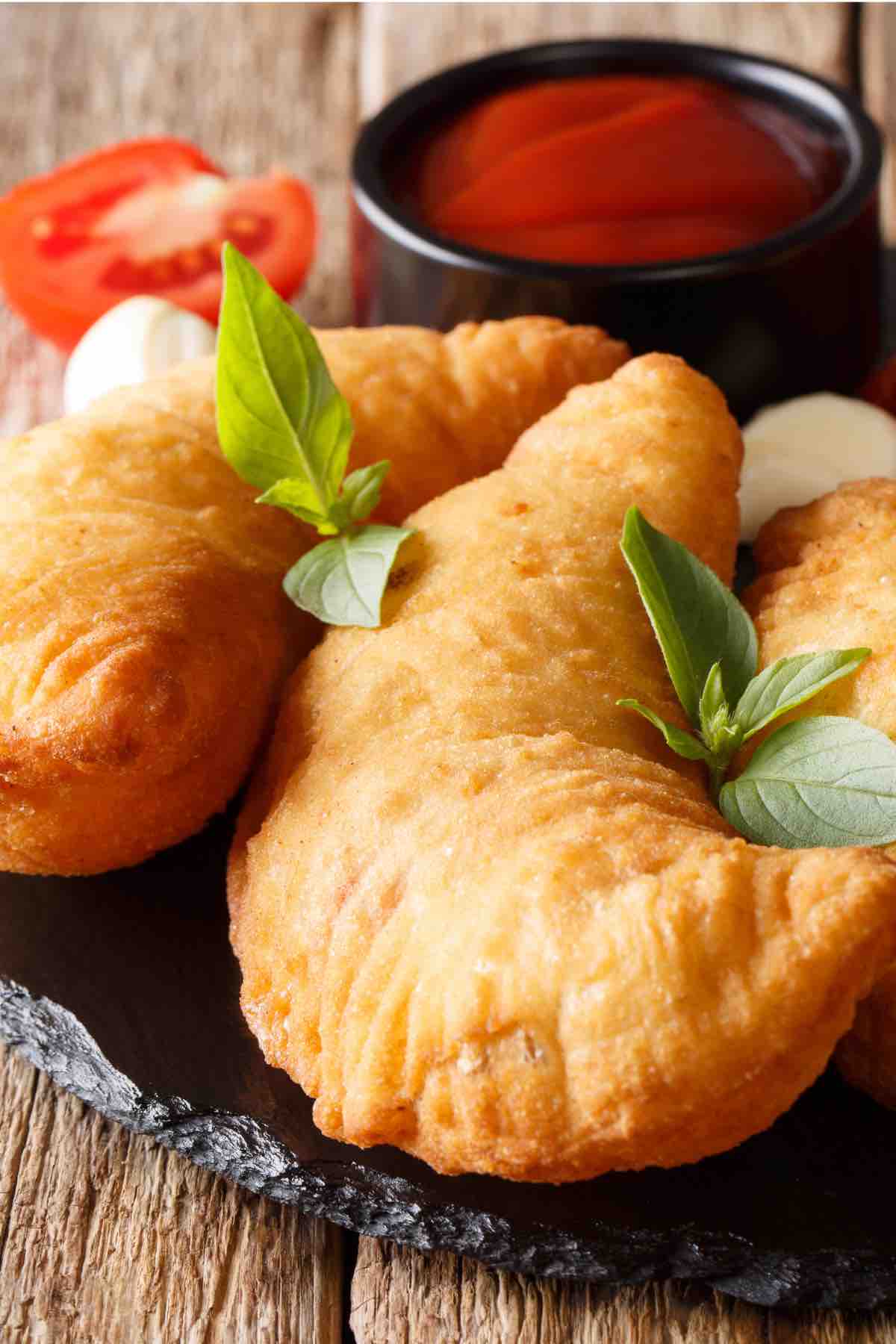 This is an Italian savory turnover like a mini pizza pocket and it's super easy to make at home! A pizza dough crust is filled with all the classic toppings – pepperoni, cheese, and your choice of sauce. These semi-circular pockets are then baked or deep-fried to golden perfection. If this sounds like something you might like, check out this authentic recipe.
Olive Garden is known for its delectable Italian menu items, including appetizers. For those who want to go beyond breadsticks, this copycat stuffed ziti fritta is crispy, cheesy, and packed with flavors. Cooked rigatoni pasta is stuffed with a delicious cheese mixture and then fried to golden perfection!
This calzone Recipe will take your Italian favorite to a new level – loaded with sausage, pepperoni, mozzarella, ricotta, Parmesan cheese and vegetables wrapped in soft and fluffy calzone dough. These cheesy Calzones make perfect weeknight dinner.
This is a mouthwatering Italian main course that's baked in a pot and turned upside down to serve. Packed with layers of meaty lasagna flavors, it's ready in half the time of traditional recipes!
Try making this crispy chicken and parmesan for a delicious one pan dinner with only 10 minutes of prep! Chicken breasts are breaded with a mouthwatering garlic parmesan crust that gets crispy in the oven.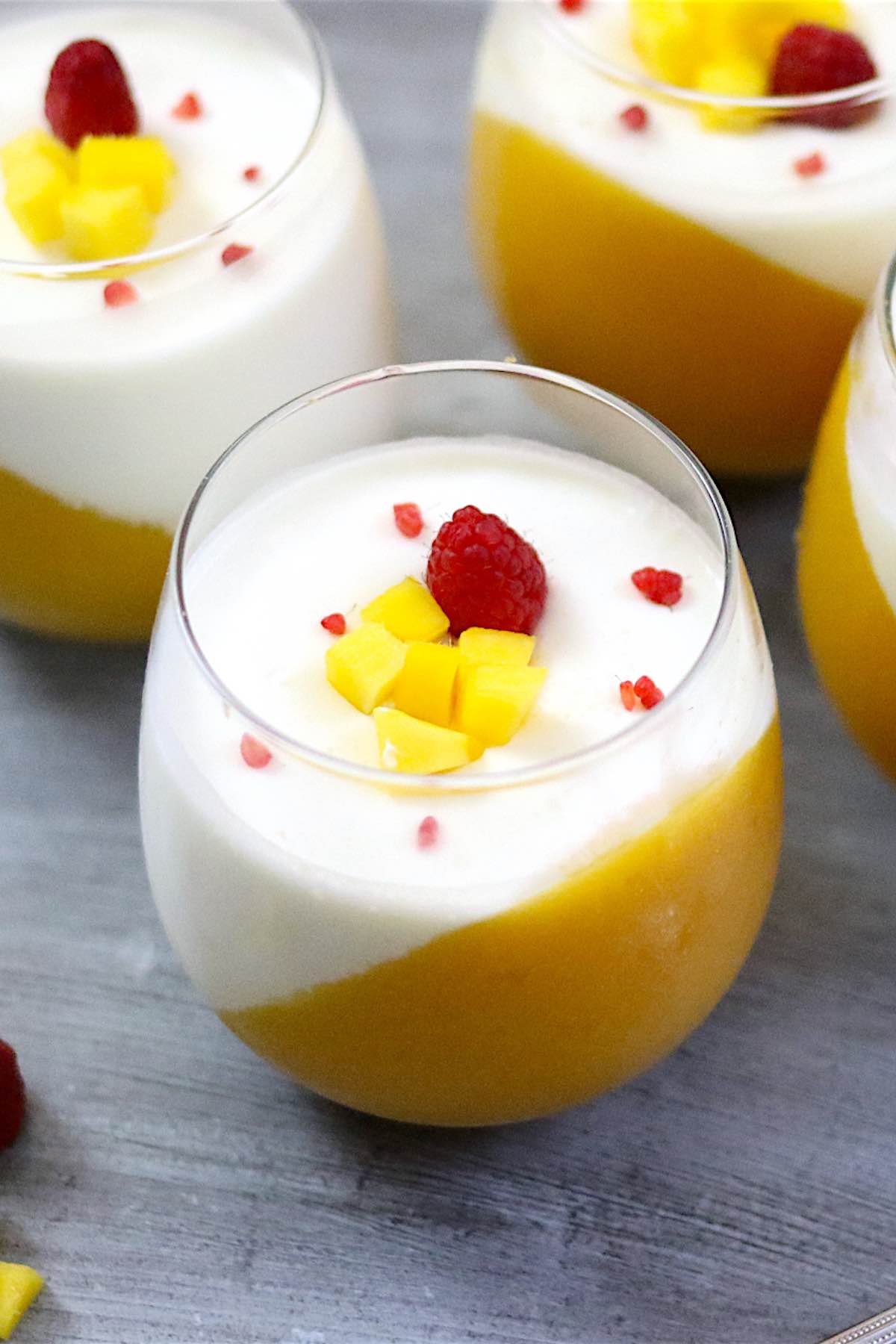 Creamy, rich and packed full of flavor! This panna cotta is made with mangos and cream for a delicious treat to end your meal. With only a few ingredients, this simple dish is easy to make and sure to please!
Anchovies on pizza is an Italian classic! My search for the perfect homemade anchovy pizza with the best flavor combination is over! This recipe begins with a homemade pizza dough, spread with tomato sauce, and topped with cured anchovies, olives, capers, onions, and mozzarella cheese. With a few tips, you'll learn how to make this mouthwatering anchovy pizza at home.
A veggie soup that's healthy and delicious! This flavorful tomato broth is filled with veggies and noodles of your choosing. Before serving, sprinkle parmesan cheese over your bowl and serve with garlic bread for a perfect dish.
This Italian cheesy chicken recipe is loathed with chicken and sun-dried tomatoes. Serve with balsamic dressing and fresh basil for an incredibly delicious dinner!
This is an Italian classic dish – creamy, flavorful and comforting, great for an easy weeknight meal. You can customize it with your favorite ingredients when making it at home.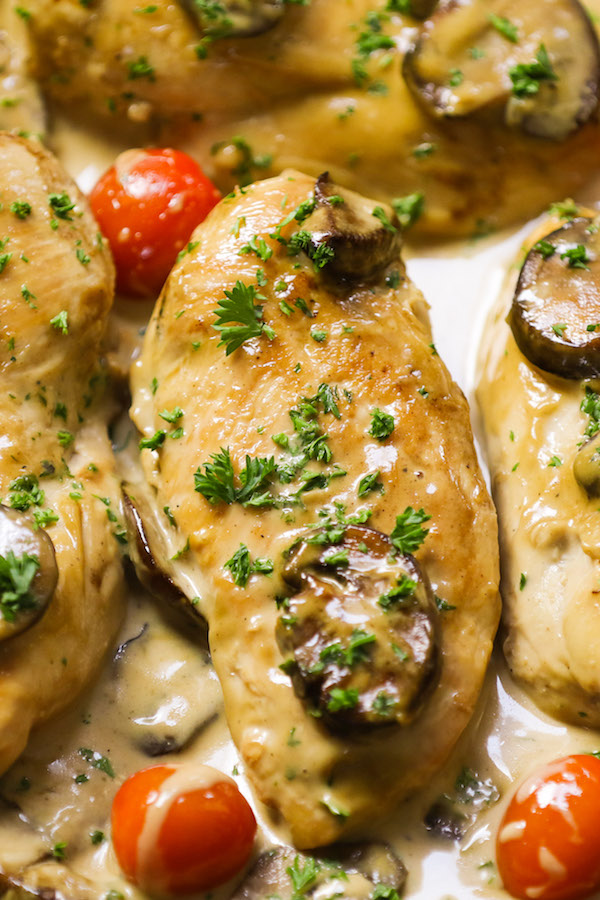 This is a surprisingly easy weeknight dinner idea that will tantalize your taste buds with juicy chicken breasts in a creamy mushroom sauce flavored with marsala wine. And it's ready in under 30 minutes.
A fluffy and perfect frittata – loaded with bacon, cheese, eggs and vegetables. Once you know the basics, the filling options are endless. It takes less than 20 minutes and is a great recipe to clean out the refrigerator!
This simple Italian dish is loaded with tender, juicy and flavorful chicken, made in one pan. It'll be on your dinner table in less than 30 minutes. Serve it with pasta or potatoes for a complete meal!
A classic Italian dessert made at home! Using ladyfingers dipped in coffee and fresh mascarpone cream, keep layering these ingredients and finish it off with a sprinkle with cocoa powder. The perfect dessert for all coffee lovers!
Crispy and sweet, these cannolis are irresistible! Here you'll learn how to make crunchy fried pastries filled with delicious ricotta cream and chocolate chips. Sprinkle powdered sugar over your cannolis and enjoy!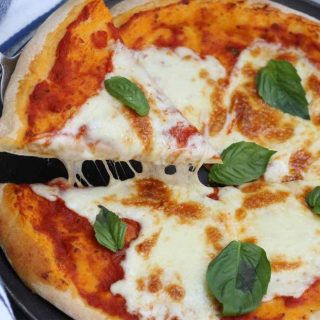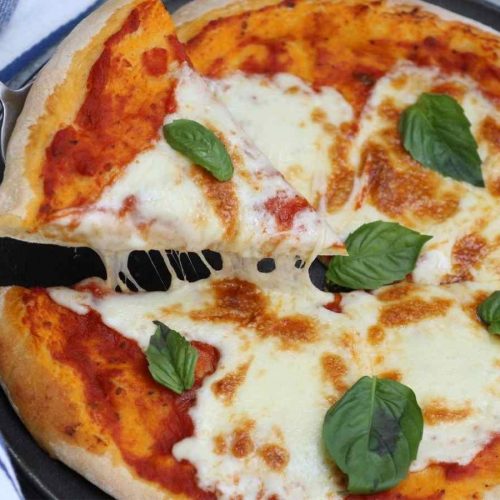 Best Italian Food Neapolitan Pizza Recipe
Neapolitan pizza is one of the most famous varieties of pizza, baked daily in restaurants all over the world. With high-quality ingredients, you can create a Naples-worthy pizza in your oven at home. It's a fun project for beginners who love experimenting in the kitchen.
Print
Pin
Rate
Ingredients
1

ball

homemade pizza dough

⅓

cup

pizza sauce homemade

or store-bought

½

ball

fresh mozzarella cheese

about 4 ounces

4

basil leaves

roughly torn

Cornmeal

or semolina flour
Instructions
Make the homemade pizza dough and/or homemade pizza sauce. (You can use store-bought ones, although the flavor is better when you make your own.)

Place the oven rack in the upper middle position and place a pizza stone (if available) in the middle. Preheat the oven to 500°F or as hot as it will go.

On a work surface, cut the mozzarella ball into 1/4-inch thick slices. Remove excess moisture if necessary using paper towels.

Flour a work surface and add the pizza dough. Using your fingertips, stretch it out into a circle about 14 inches round.

Sprinkle a large pizza pan (or pizza peel if you have one) with the cornmeal/semolina. Then slide the dough on top.

Spoon the pizza sauce onto the dough and use a brush to distribute evenly, leaving an inch around the edges uncoated for the crust. Then arrange the slices of mozzarella on top spaced apart slightly.

Add the basil leaves if using a pizza oven. For a standard oven, add them after baking to avoid charring.

Place the pizza in the prepared oven. Bake until the cheese is fully melted, about 7 to 8 minutes in a conventional oven or 2 minutes in a pizza oven.

Add the basil afterward if needed. Cut into pieces and serve warm.
Notes
Avoid a Soggy Crust: This can happen when fresh mozzarella is watery. Remove excess moisture from the cheese with paper towels. Also make sure not to use too much sauce.
Tried this recipe?
Follow or tag us on Pinterest @izzycooking