Ever wonder what to do with buttermilk? This is your opportunity to seize the moment and use that buttermilk to create some unforgettable recipes! We've collected 27 of the Best Buttermilk Recipes below to satisfy every taste!
What Can I Do with Extra Buttermilk?
You can use leftover buttermilk to make delicious desserts including brownies, pies, buttery biscuits, bread and banana bread. If you have enough, the best option might be making pancakes and maple syrup!
Can You Freeze Buttermilk?
Yes, you can freeze buttermilk and it's a wise decision when you cannot use it right away. Buttermilk can last in the freezer for about three months. Just be sure to thaw it completely before use.
Baking Recipes Using Buttermilk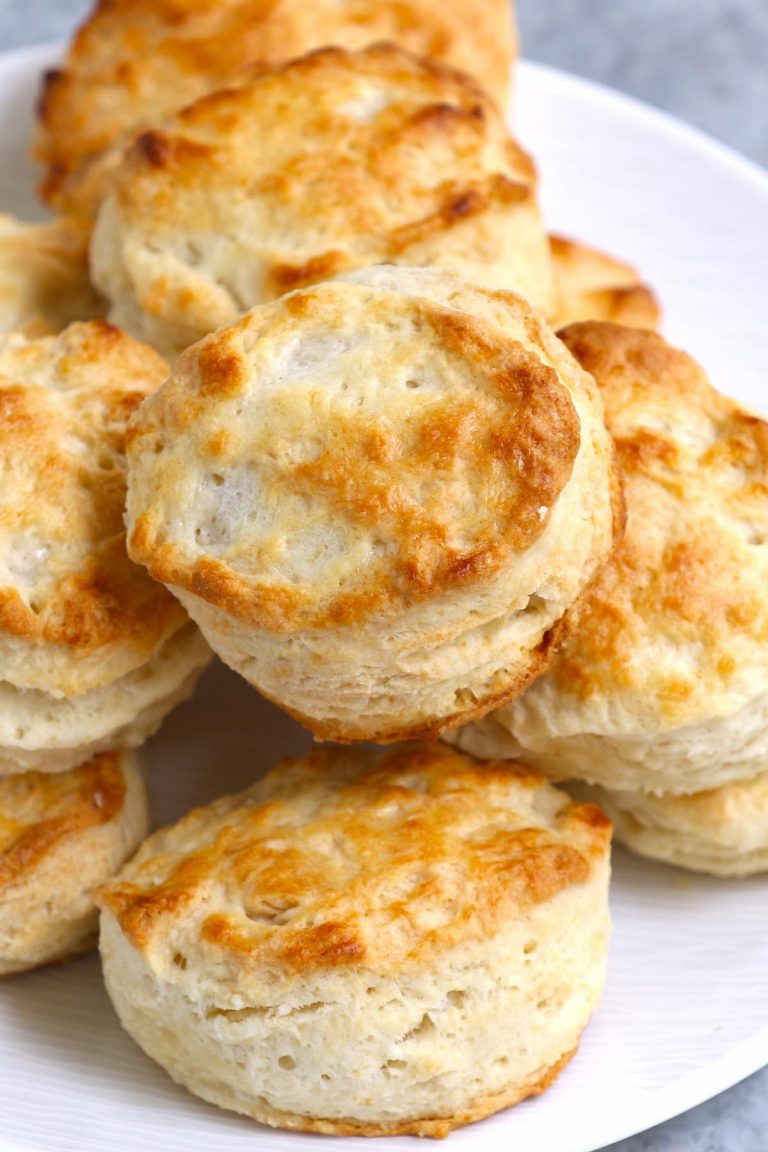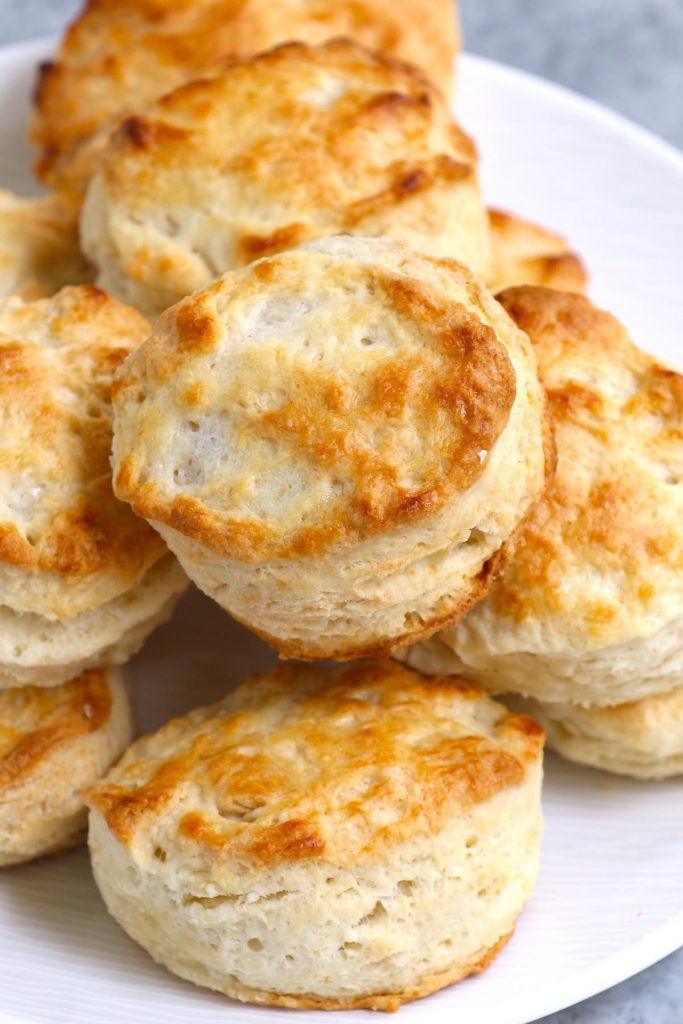 This copycat recipe uses buttermilk to produce biscuits that are flaky, crispy, and buttery just like at Popeye's! So skip the fast food lineup and make these in the comfort of your home.
It's a well-kept secret that buttermilk makes the moistest banana bread! This mouthwatering recipe is delicious and easy to make with just 10 minutes of prep.
If you love Southern desserts, then definitely give this bourbon buttermilk pie a try! The crust melts in your mouth and the filling is sweet and creamy for a truly memorable dessert!
This buttermilk bread may just become your new favorite! It's super-flavorful with a pleasantly soft texture. Plus, you can make it in a bread machine if you like too!
Healthy Buttermilk Recipes
If you're looking to satisfy a craving while eating healthy, these buttermilk pancakes are the answer. This recipe uses whole wheat flour with no added fat. The secret? Mashed bananas!
Buttermilk is one of the secrets to getting extra-moist muffins. These spice muffins use whole wheat flour and Greek yogurt with a crunchy walnut spice topping. A delicious snack on-the-go!
If you love oatmeal muffins, try this moist and delicious recipe. These muffins only have 114 calories apiece for a healthy and guilt-free snack!
When you crave homemade scones, try these flakey and light buttermilk scones. You'll love how easy they are to prepare. Serve warm with butter and jam!
Muffin & Cake Recipes Using Buttermilk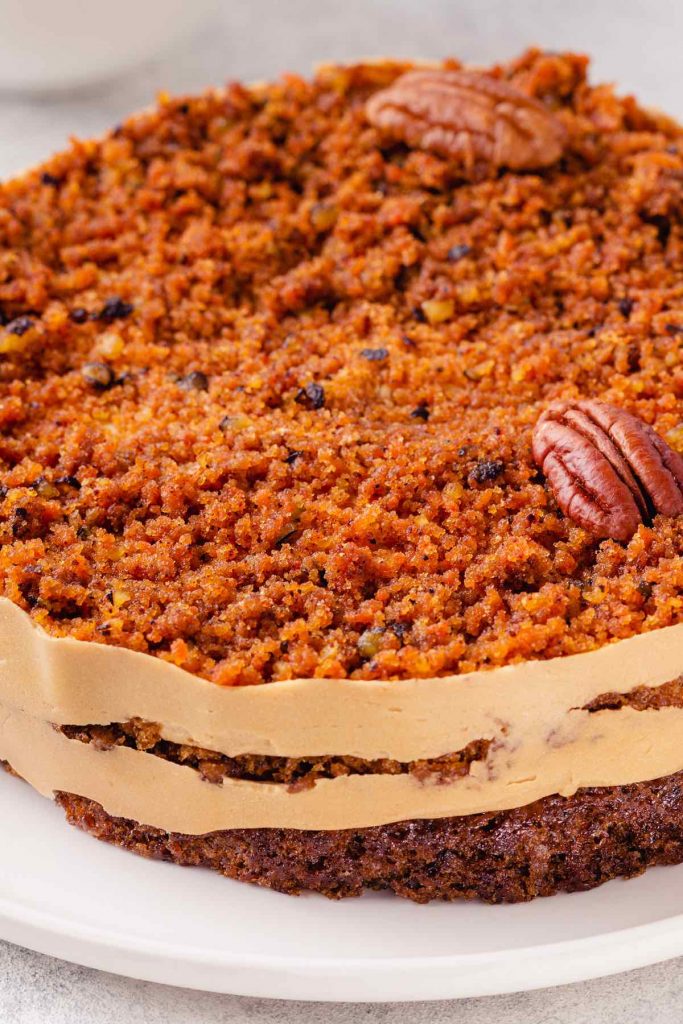 This recipe perfectly combines a moist cake with crunchy pecan topping and candy-glazed edges! The result? A delicious dessert that's going-going gone!
Everyone loves a simple pound cake, but did you know you can make it using buttermilk? It's easy to make and always comes out extra-moist for everyone to enjoy!
One of my favorite ways to use up buttermilk is in these blueberry muffins. They come out extra-moist and flavorful with a slight crunch from a sprinkle of sugar on top.
Buttermilk makes this chocolate cake incredibly soft with unique chocolatey flavors. This no-fuss recipe is simple and always a hit!
This unique coffee cake combines blueberries, buttermilk and cinnamon streusel for the win! It comes together quickly, making it perfect for last-minute entertaining.
Savory Recipes Using Buttermilk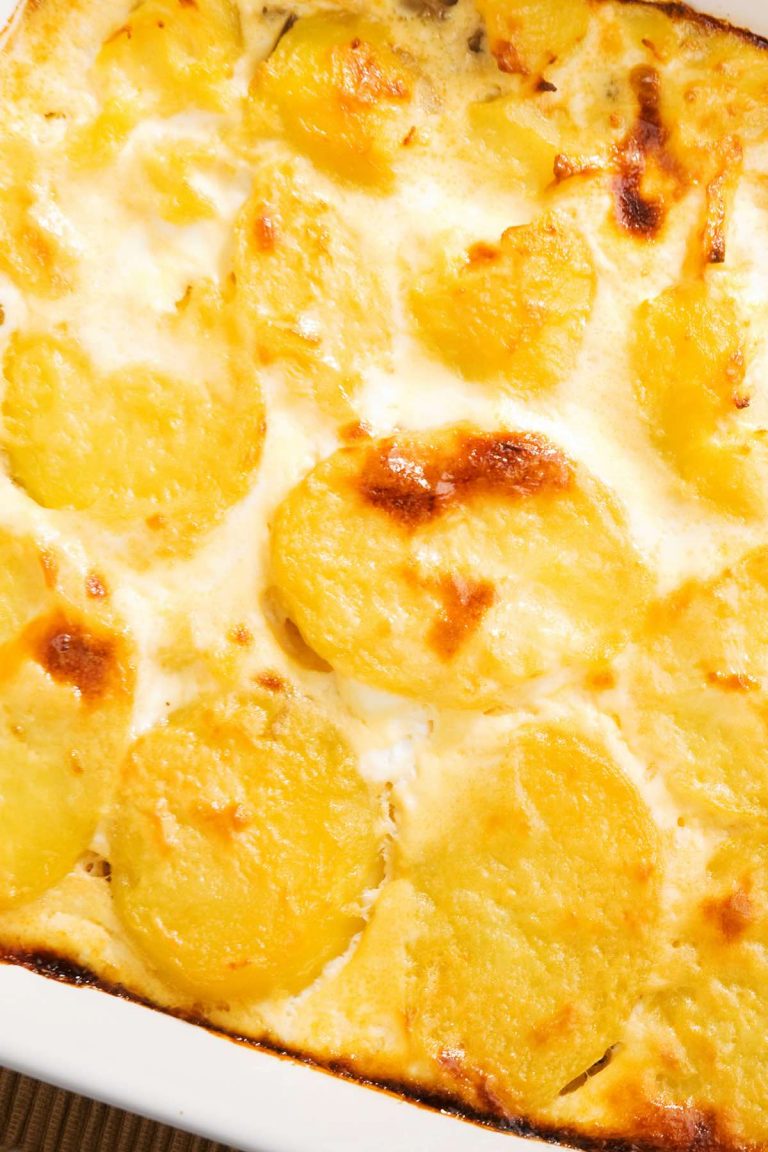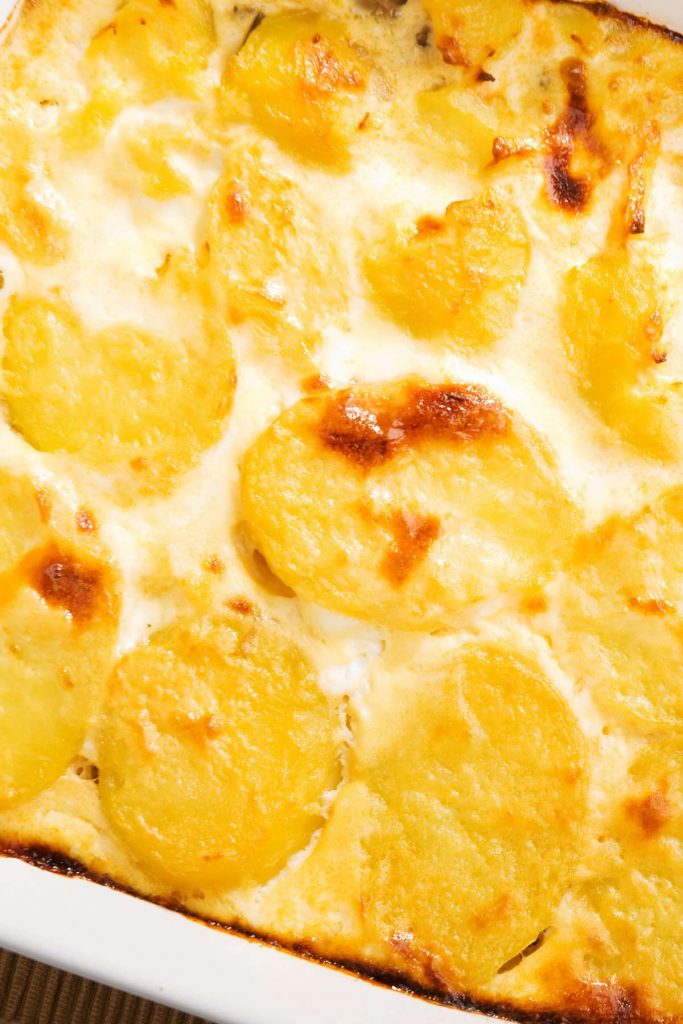 This is your favorite family recipe kicked up a notch! You'll want to go back to this side dish again and again. This comforting casserole comes together quickly and easily with just five ingredients.
This fried chicken recipe takes chicken tenders and marinades them in a seasoned buttermilk mixture. It's so simple to prepare, plus healthier than storebought too!
Brining a turkey may require patience, but the results are well worth it! Here we're using herb-infused buttermilk to produce a tender and flavorful turkey for the best holiday ever!
Gone are the days of worrying about dry chicken. This buttermilk chicken marinade will give you juicy, tender chicken that's full of flavor. So good!
Get ready to enjoy the best crispy chicken sandwich ever! All you need to do is marinate the chicken in buttermilk, bread and fry. It comes out crispy and juicy, ready for your favorite toppings!
The buttermilk in these mashed potatoes gives the potatoes a creamy texture and a tangy taste! Learn all the ins and outs so you get great results every time.
Toss that store-bought salad dressing and give this recipe a try! This buttermilk ranch dressing may be just what your salads have been missing. It's cool, creamy, and garlicky!
Have you ever tried brined chicken in the oven? Just marinate overnight and roast to crispy and juicy perfection. This will quickly become your new favorite chicken recipe! 
Other Popular Recipes Using Buttermilk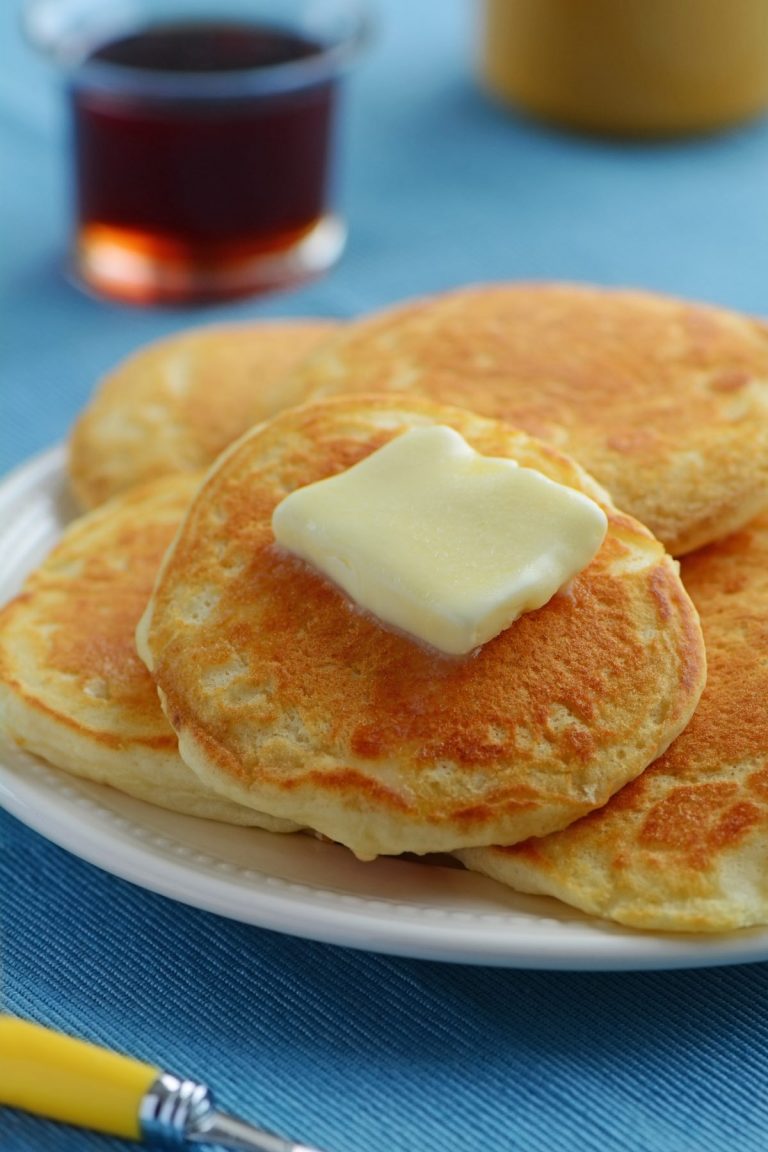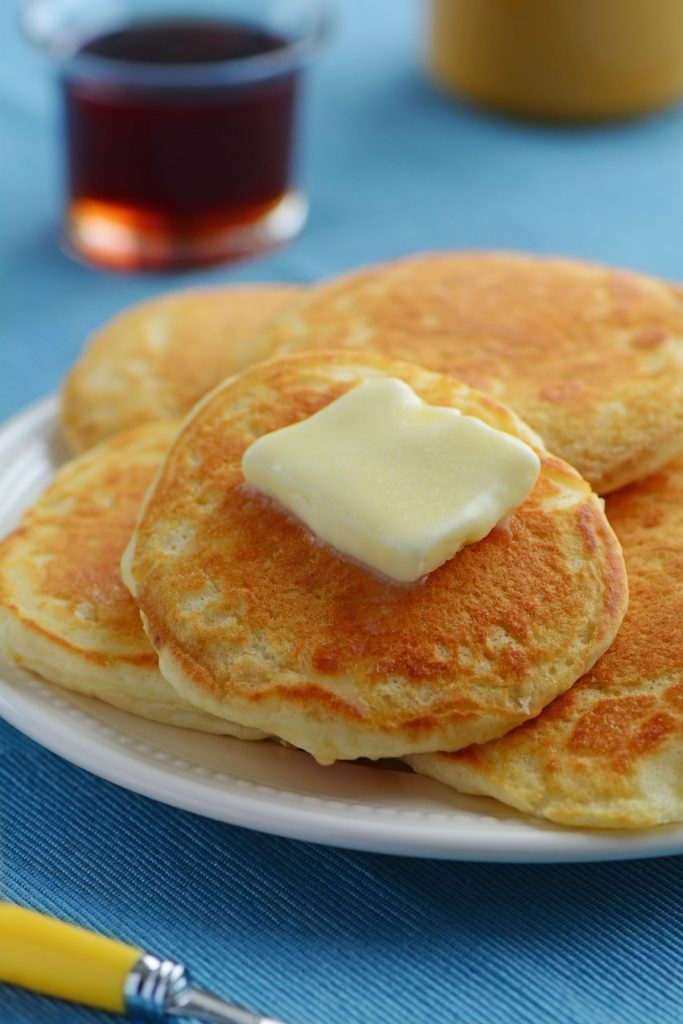 These are the best pancakes hands-down thanks to buttermilk in the batter. This easy-to-follow recipe yields delicious and fluffy pancakes every time. Just add butter and maple syrup on top! 
Why stop at pancakes when you can make buttermilk waffles? They only require a few simple ingredients and come out crispy every time. Add your favorite toppings for the perfect start to your day!
Fall in love with cornbread all over again! This buttermilk cornbread is moist, tender and oh-so sweet. Perfect for mopping up those bbq leftovers on the plate!
Yes, buttermilk syrup is definitely a thing! This recipe gives you a rich and creamy syrup with delicious caramel notes. Perfect as a topping for pancakes and waffles!
If you want to switch up your cookie routine, try these buttermilk chocolate chip cookies. The buttermilk gives these cookies a distinctive flavor and they turn out soft and chewy every time!
Get ready for irresistibly fluffy French toast griddled until golden! This recipe dips thick slices of bread into a vanilla buttermilk mixture for a special flavor everyone will love.
How Long Does Buttermilk Last?
To determine how long buttermilk lasts, simply check the expiration date on the package. However, buttermilk will usually last an extra 7 to 14 days past expiration when stored unopened in the fridge. Once opened, it's best to use it up within two weeks.
You May Also Like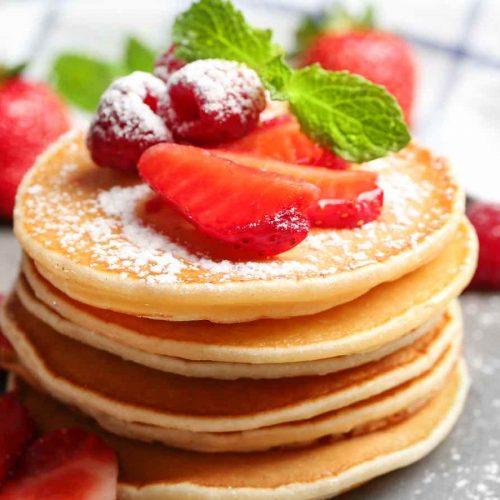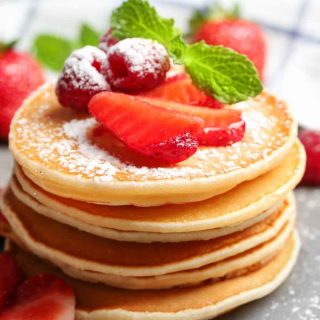 Easy Buttermilk Recipes: Fluffy Buttermilk Pancakes Recipe
These Easy Buttermilk Pancakes are light and fluffy – a classic breakfast recipe that uses buttermilk. You can serve them with maple syrup, jam, or fruits for a delicious meal!
Print
Pin
Rate
Ingredients
2

cups

buttermilk

2

cups

all-purpose flour

1

teaspoon

baking soda

2

teaspoon

baking powder

½

teaspoon

salt

2

tablespoons

granulated sugar

2

eggs

beaten

1/2

teaspoon

vanilla extract
Instructions
In a large bowl, whisk together flour, baking soda, baking powder, salt, and sugar.

In another bowl, whisk together buttermilk, beaten eggs and vanilla extract until combined.

Combine the dry ingredients with the wet ingredients. Mix well. Let the batter rest for 10 minutes.

Heat a large non-stick skillet over medium-high heat.

Ladle 1/3 cup batter onto the pan for each pancake.

Flip the pancakes over when small bubbles appear on the surface and continue cooking on the opposite side until golden brown. Serve and enjoy!
Tried this recipe?
Follow or tag us on Pinterest @izzycooking