As important as what goes on your grill at a summer backyard cookout, BBQ Side Dishes may even top that. From corn on the cob, to coleslaw to mashed potatoes, we've collected some easy and the best barbeque sides to serve a crowd at a potluck party or make your backyard menu pop. With kids favorites too!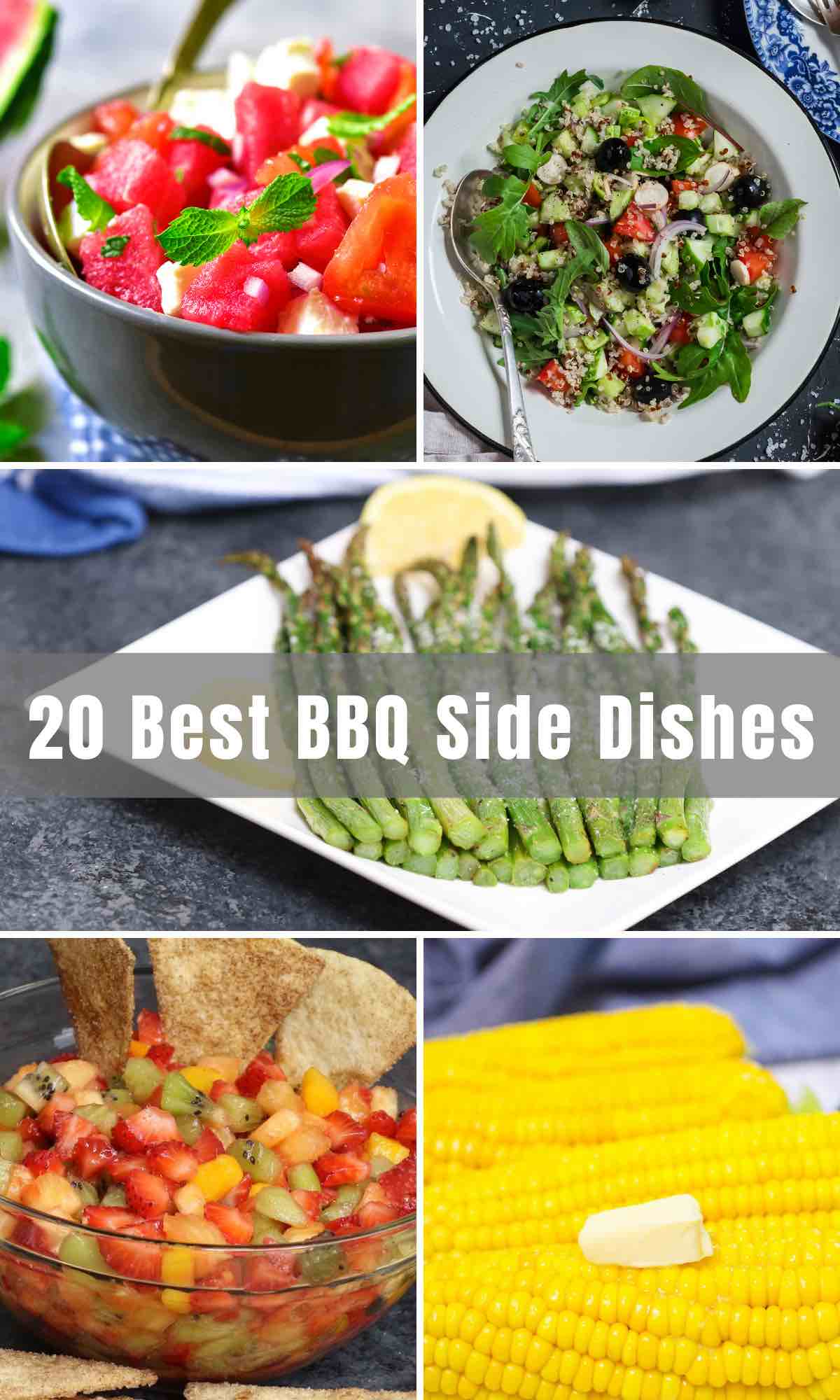 Ever wonder what type of salad to serve at your next family BBQ? Or what gluten-free or keto-friendly side you can serve for your guest with diet restrictions? Well we've got 20 options below that will answer those questions and more!
What are the Most Popular Foods to Serve at a BBQ?
I think we can all agree that at the top of the list of most popular foods to serve at a BBQ are hamburgers, Sandwiches, hot dogs, pulled pork and grilled chicken, maybe even ribs! But the real question is, what compliments those meat choices? There are plenty of options to choose from!
You certainly can't go wrong with a salad, whether it be a pasta salad or a watermelon feta salad. Or, if you're looking for finger food just stick to fries or air fryer asparagus. Whatever you choose, be sure to double the recipe so there is plenty to go around.
20 Best Side Dishes to Serve with BBQ
Classic BBQ Sides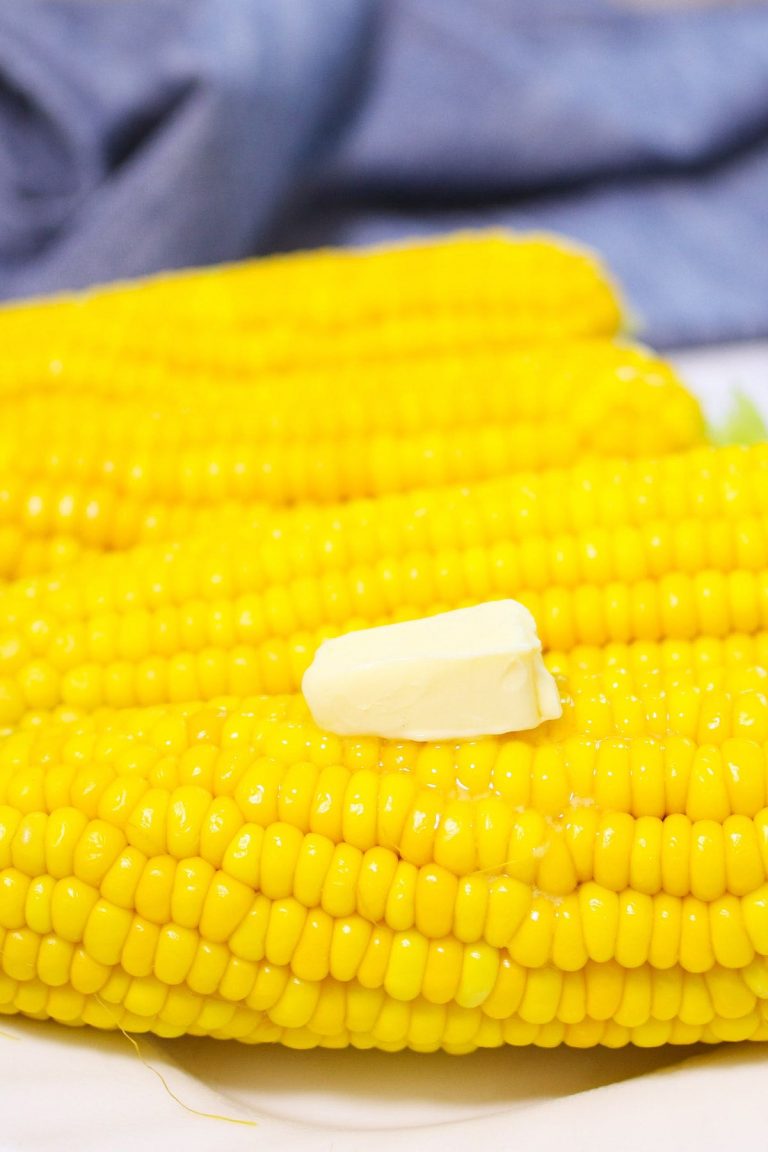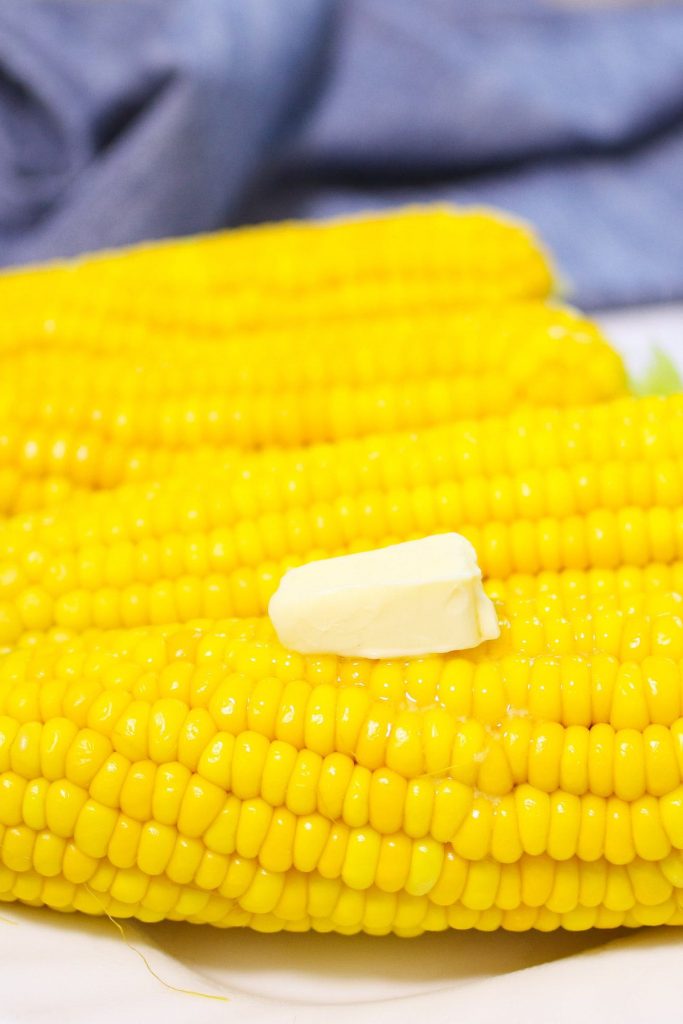 You definitely cannot attend a BBQ without serving up or eating up some corn on the cob! It is the perfect complement to any main dish at a BBQ. Simply boil them up or throw them on the BBQ with some butter, add a dash of salt and you are good to go! Keep in mind that they only stay warm for about 15 minutes afterward!
Craving something sweet or tangy and having a hard time deciding which one? Well here's your solution to being able to have them both – creamy coleslaw! It gets its tang from the vinegar and sweetness from the sugar, but gets the crunch from the cabbage. A great tip for this recipe is to refrigerate for at least an hour before serving.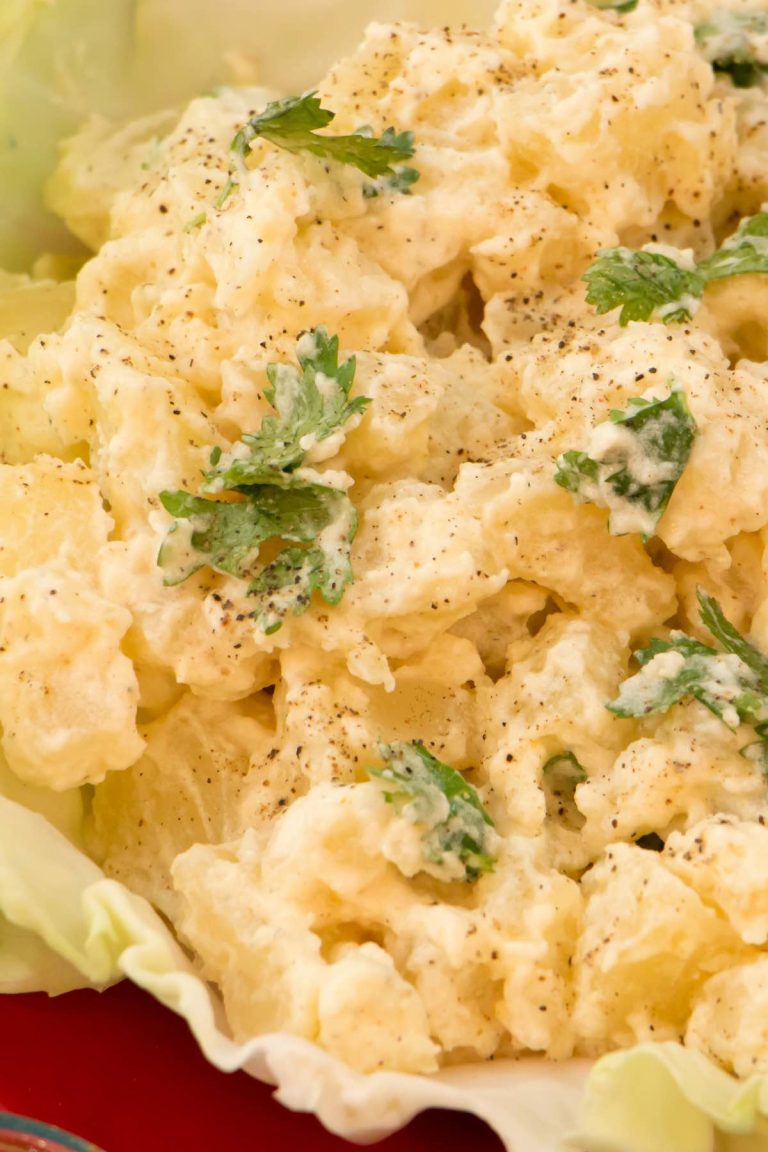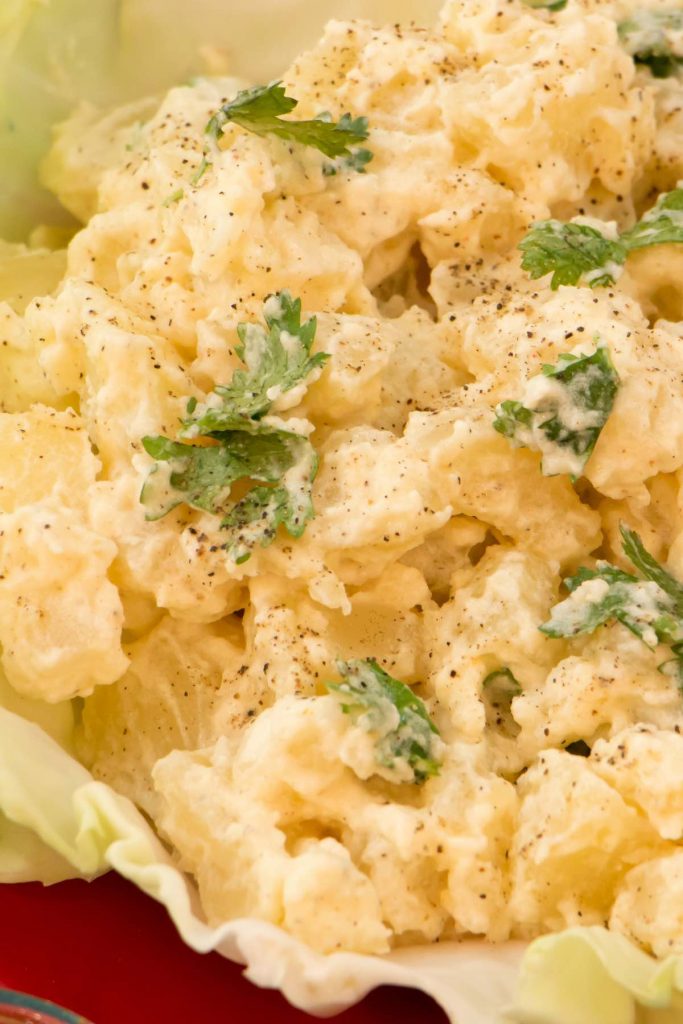 Is there anything more classic than Potato Salad at BBQ? Will give you a few of 'grandma's' secrets here to make your potato salad the most creamy, delicious salad you've ever tasted. And yes, using the right potatoes is key!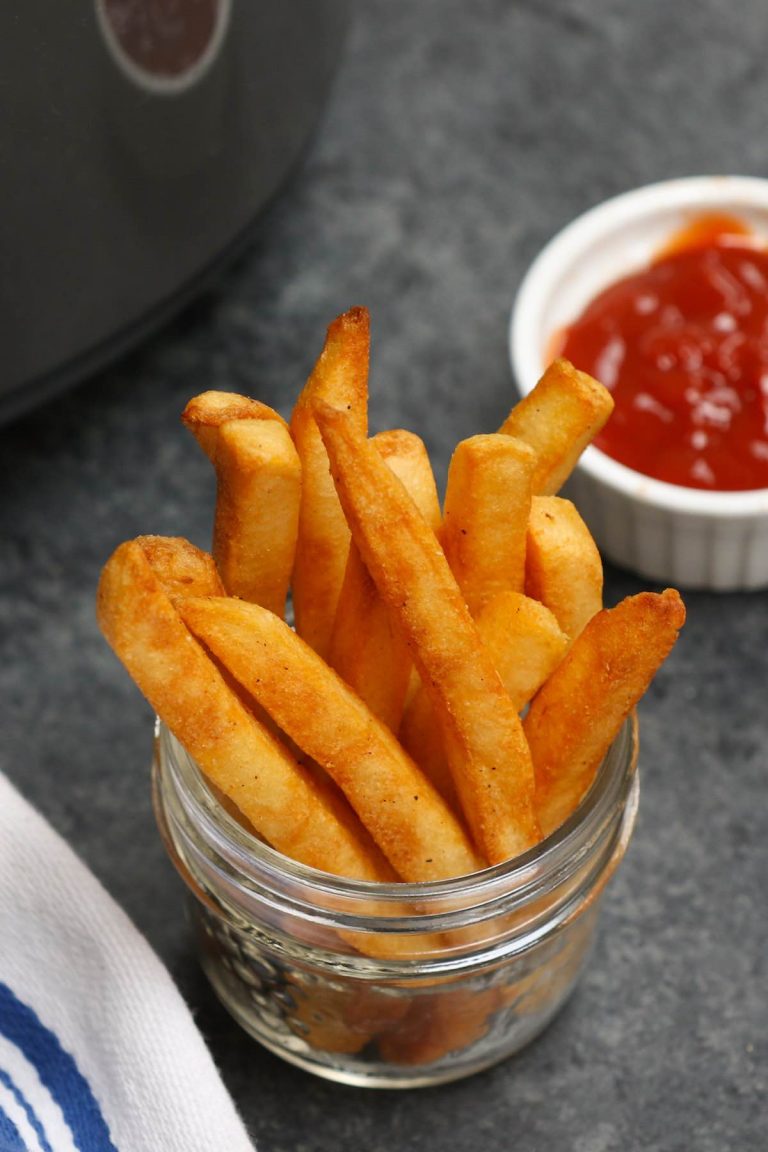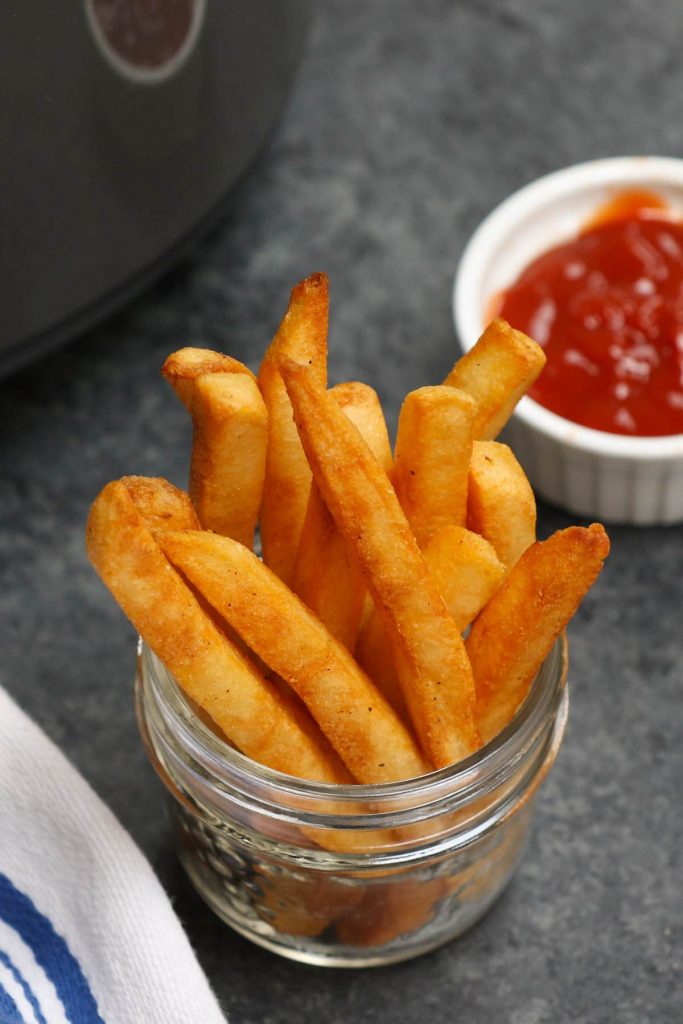 If you have an air fryer then you know what an absolute delight it is to cook french fries from frozen using it. They turn out golden and crispy on the outside and fluffy on the inside. You truly couldn't ask for better finger food to enjoy at your BBQ. Serve up with your favorite sauce and you are good to go.
Summer Side Dishes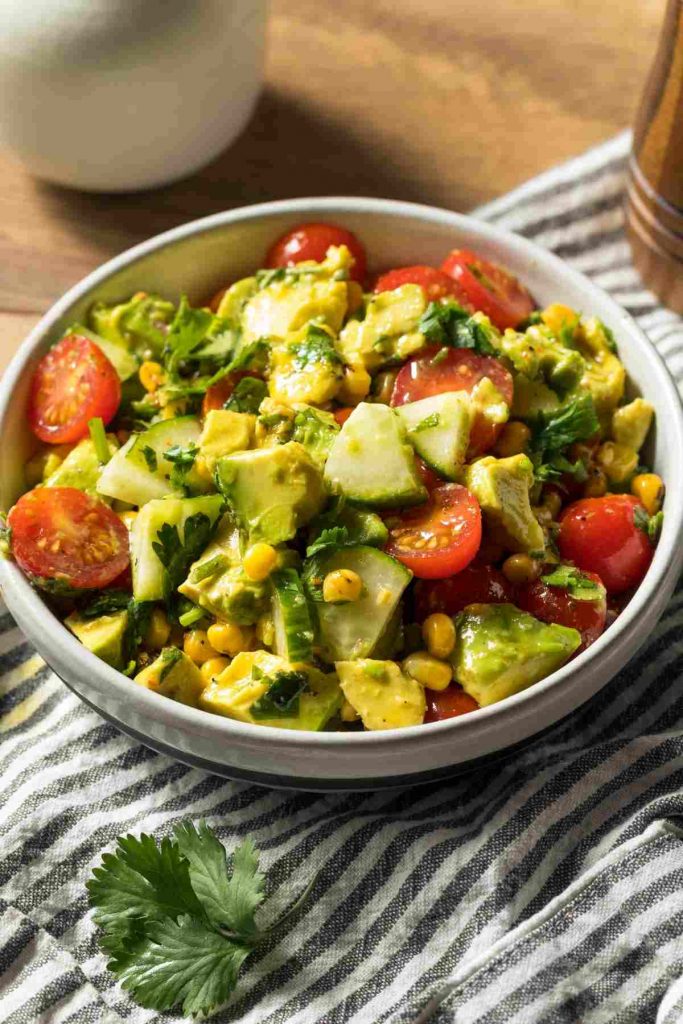 Palate-pleasing, need I say more? How about easy on the eyes? This dish is the perfect combination of color and taste that will have you serving up at all of your BBQ. It is the definition of a fresh, grilled corn salad that combines ingredients such as corn, cherry tomatoes, avocado, red bell peppers, arugula, green onions and cilantro!
Some might say this is an unexpected combination, but trust us – at least give this a try!
Four simple ingredients are all you'll need, and ready in 10 minutes for a final product that will serve six people.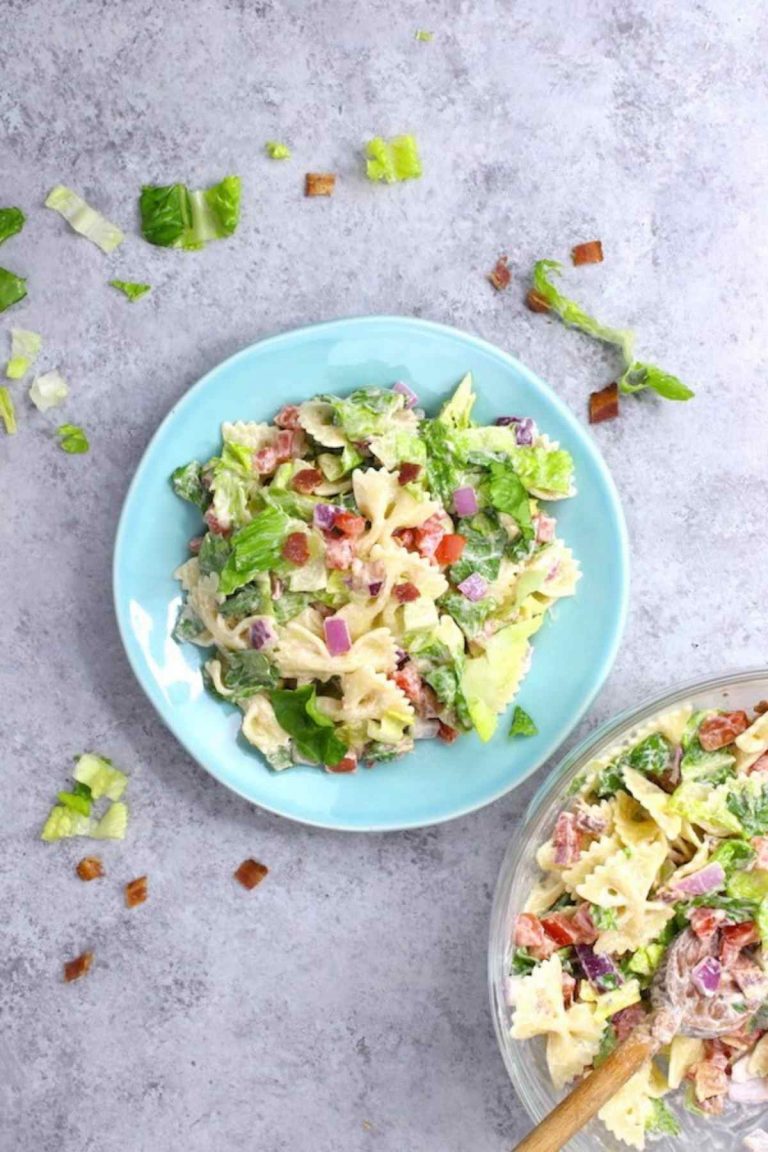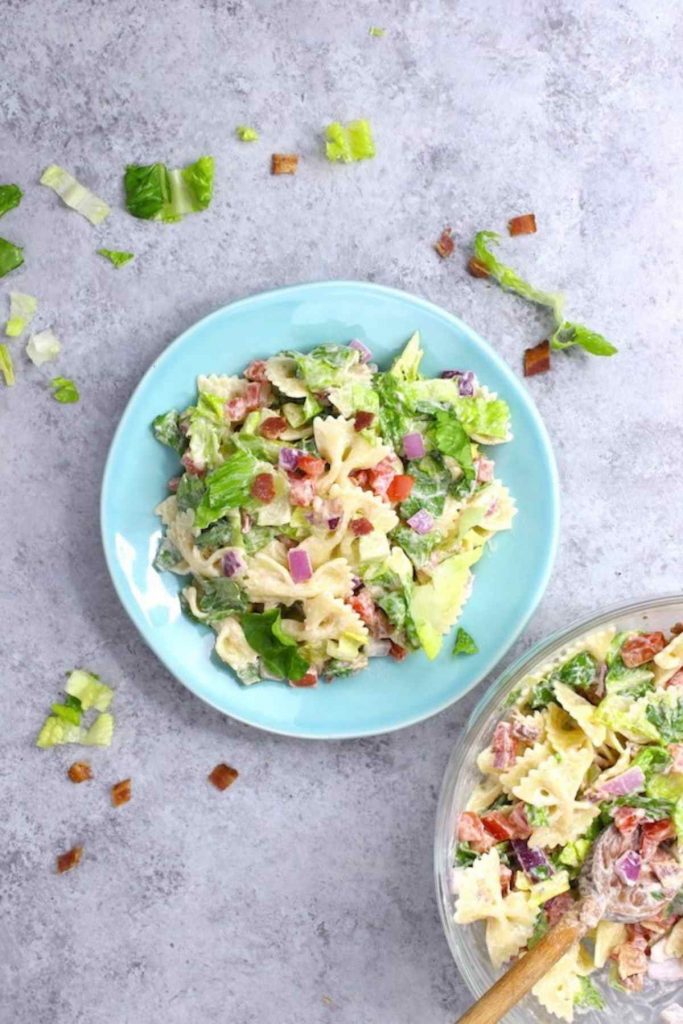 Refreshing and colorful and almost guilt-free eating. This BLT pasta salad allows you to enjoy all the yummy goodness of a BLT without the heaviness of a bun. In just 15 minutes you can enjoy this fresh salad that uses ranch dressing, Greek yogurt and mayonnaise to make it extra creamy.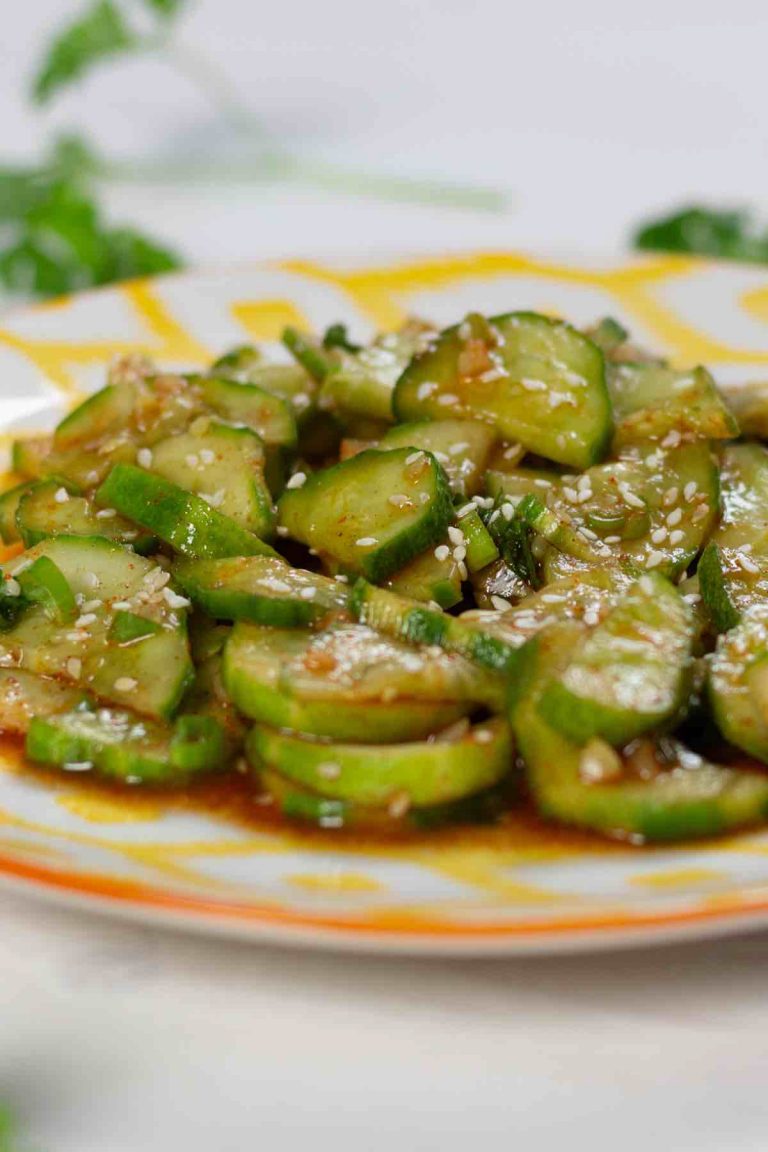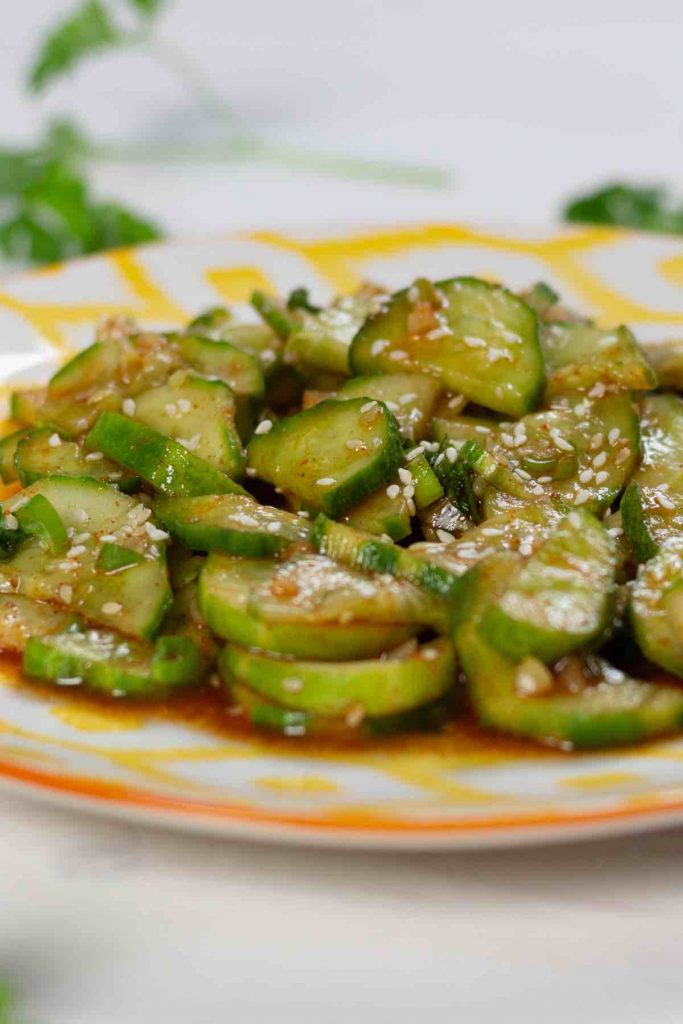 This salad can be prepared and served within five minutes! Five simple toppings is all you'll have to add to your sliced cucumbers, and add the chili powder last to determine the spice level you want.
Healthy Sides for Barbeque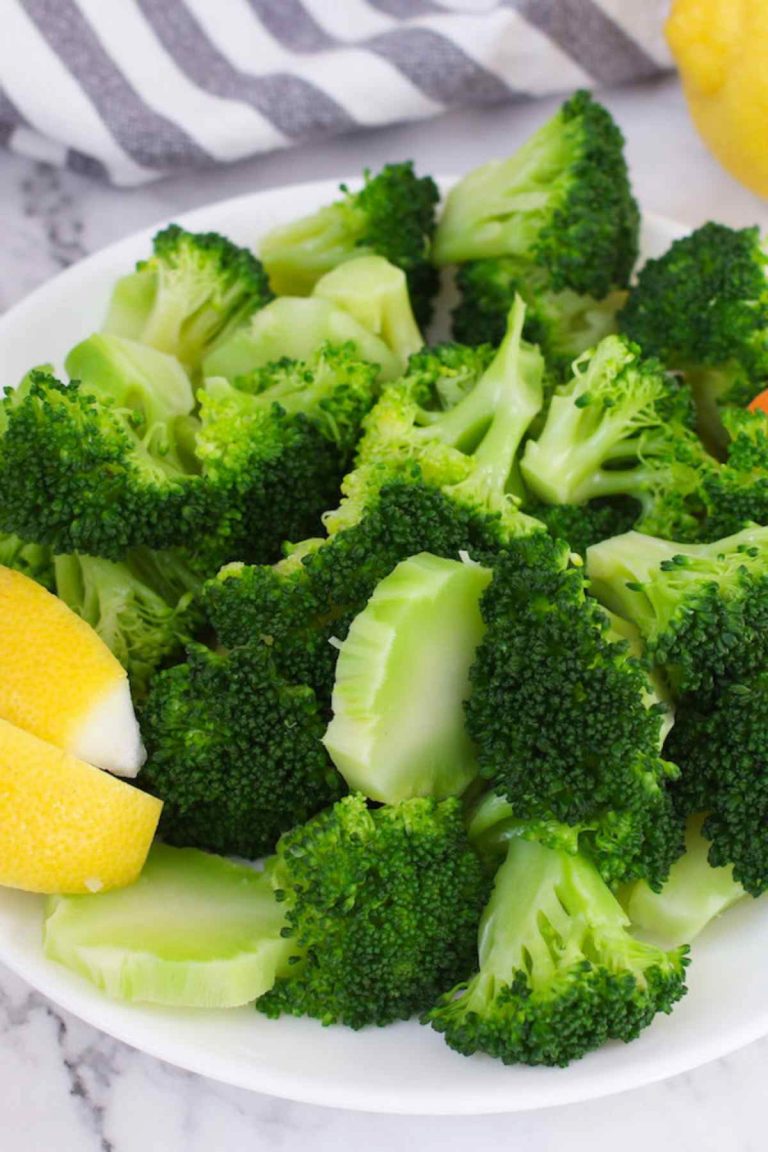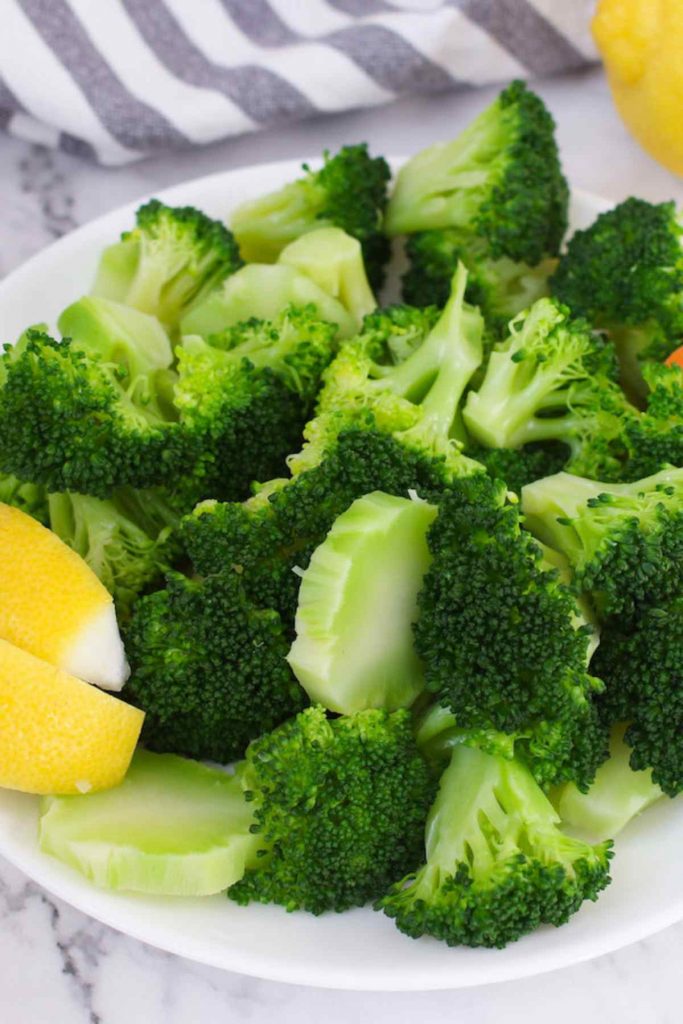 Quick, easy, fresh and delicious – the four best words you want to hear when referring to cooking. Steamed broccoli is high in protein, high in Vitamin C and low in carbs. If that isn't enough for you, how about that bright vibrant green color? It certainly adds some life to any BBQ dish!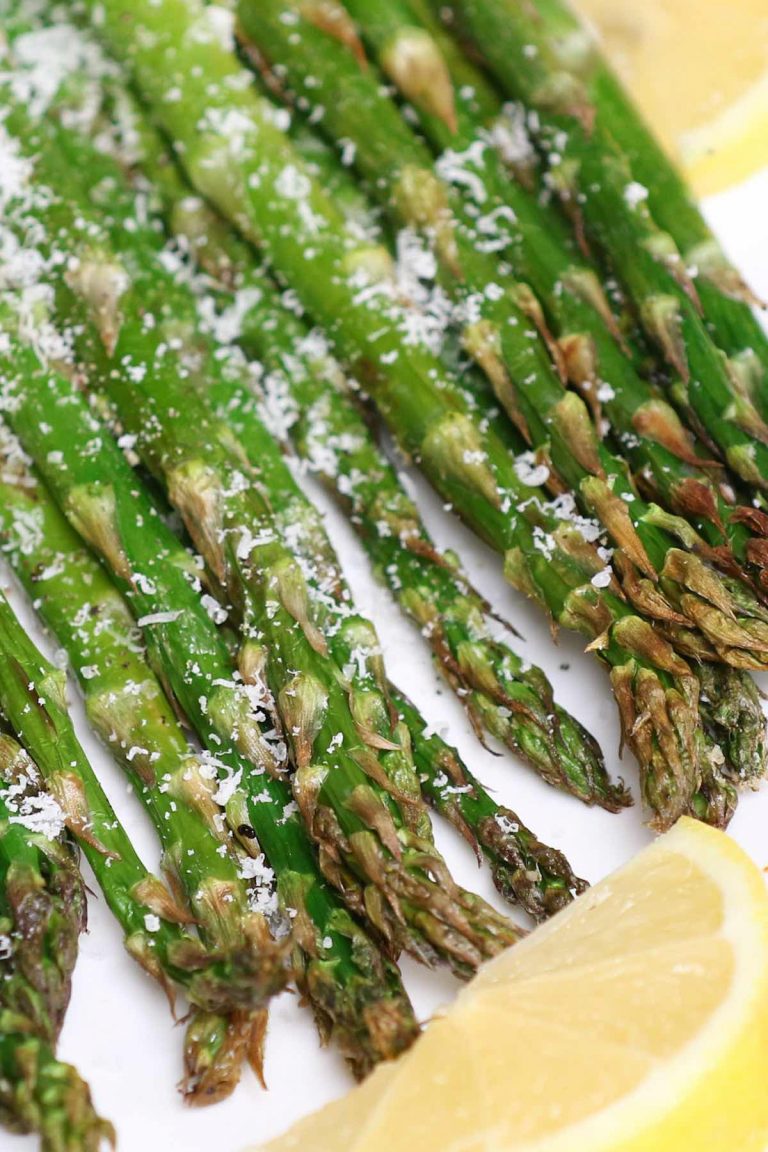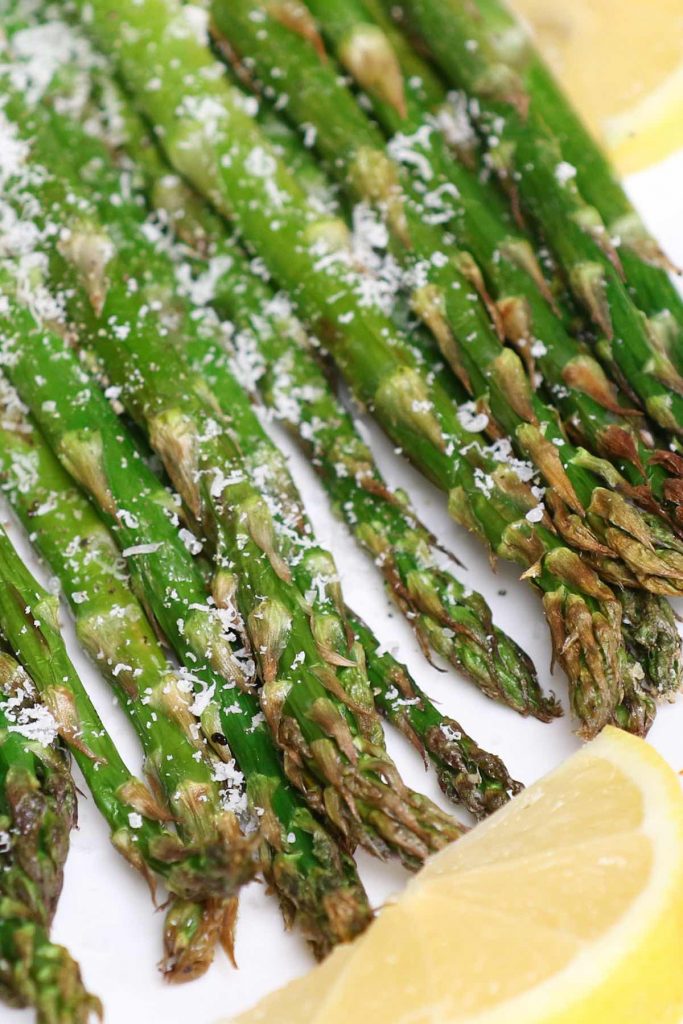 This healthy side dish consists of just four ingredients. The result: Crispy tips and tender stalks! This recipe is also vegan, low-carb and keto!! You can add parmesan cheese for added delight. One tip when buying your asparagus is to make sure the tips are closed and compact.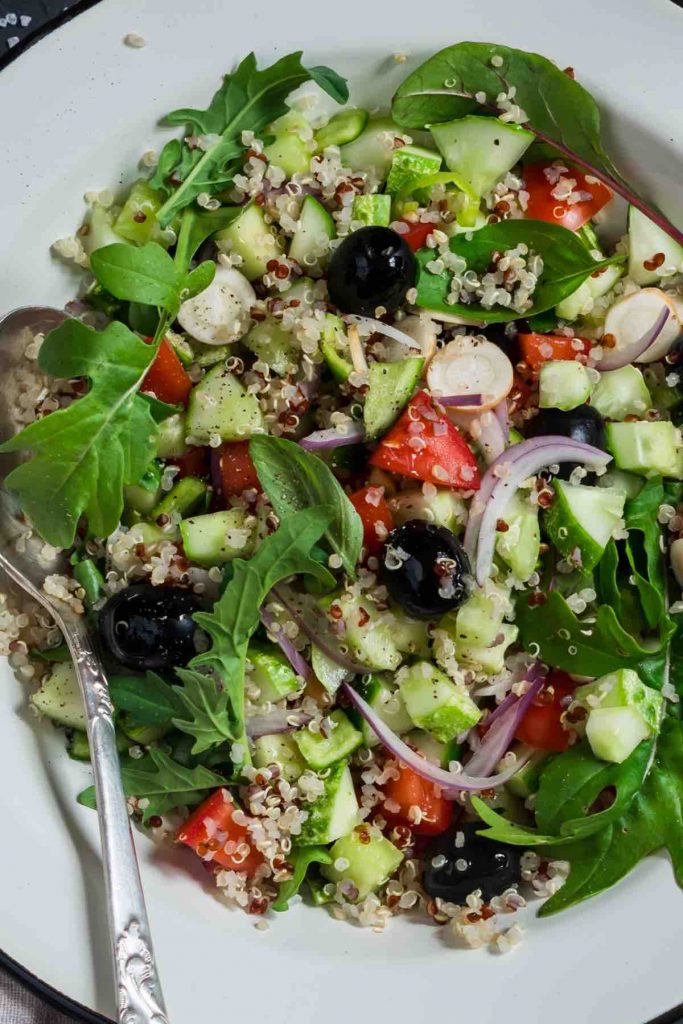 Vegan, nut-free and soy-free – this Mediterranean Quinoa salad appeals to just about anyone who falls into those categories. This salad not only comes together quickly but can stay fresh for up to four days! To add to the freshness, follow the recipe for a great homemade dressing.
Kid-friendly BBQ Side Dishes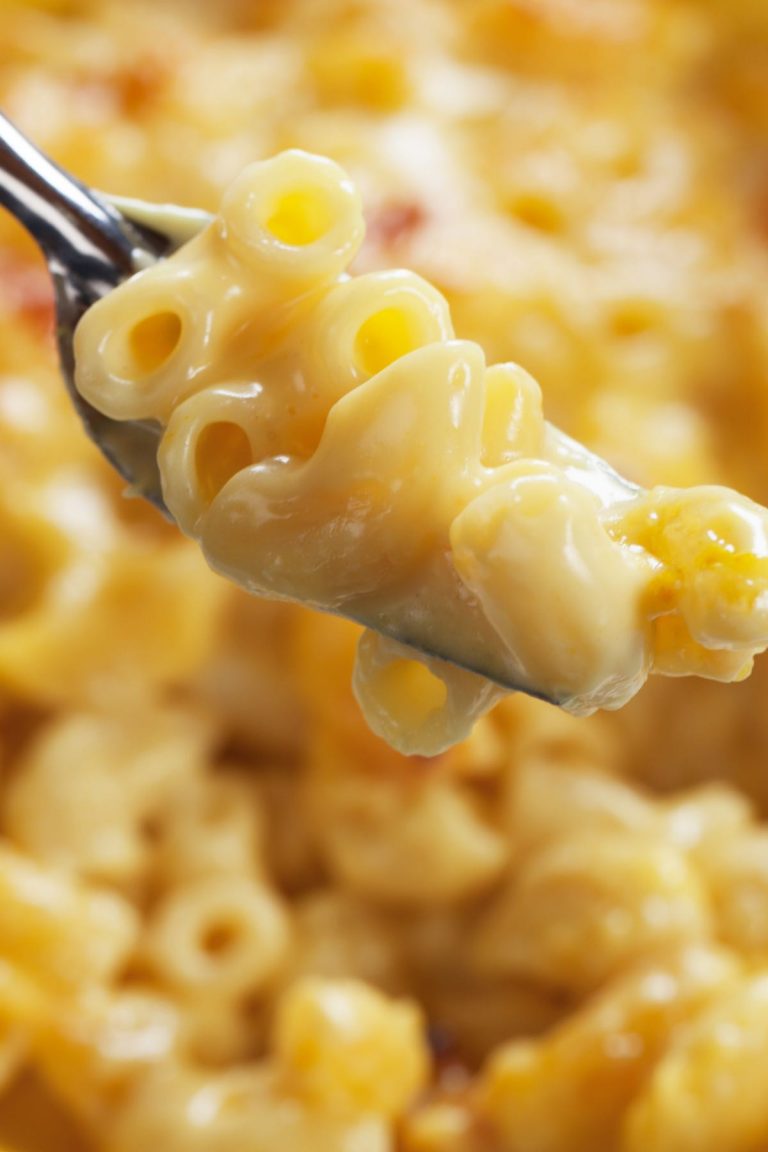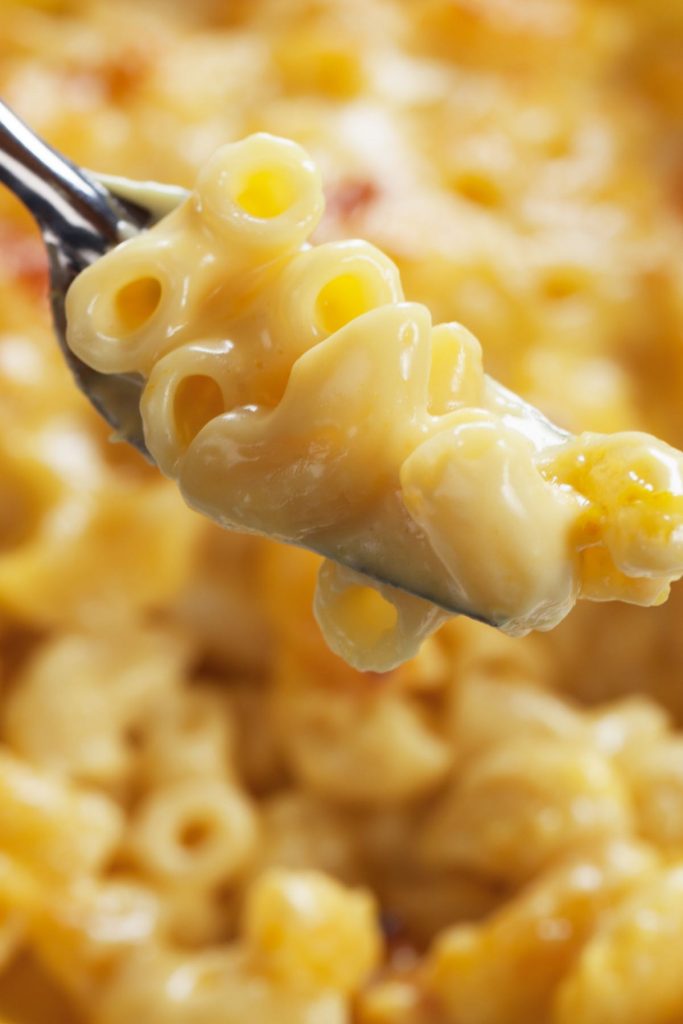 What kid doesn't love a good plate of good ol' mac n cheese? It is the sure way to get any child to eat at your BBQ.  Plus, if you follow this recipe correctly you will have a mac n cheese dish that is perfectly rich and creamy! You may even just win over those adults too that are looking for the ultimate comfort food.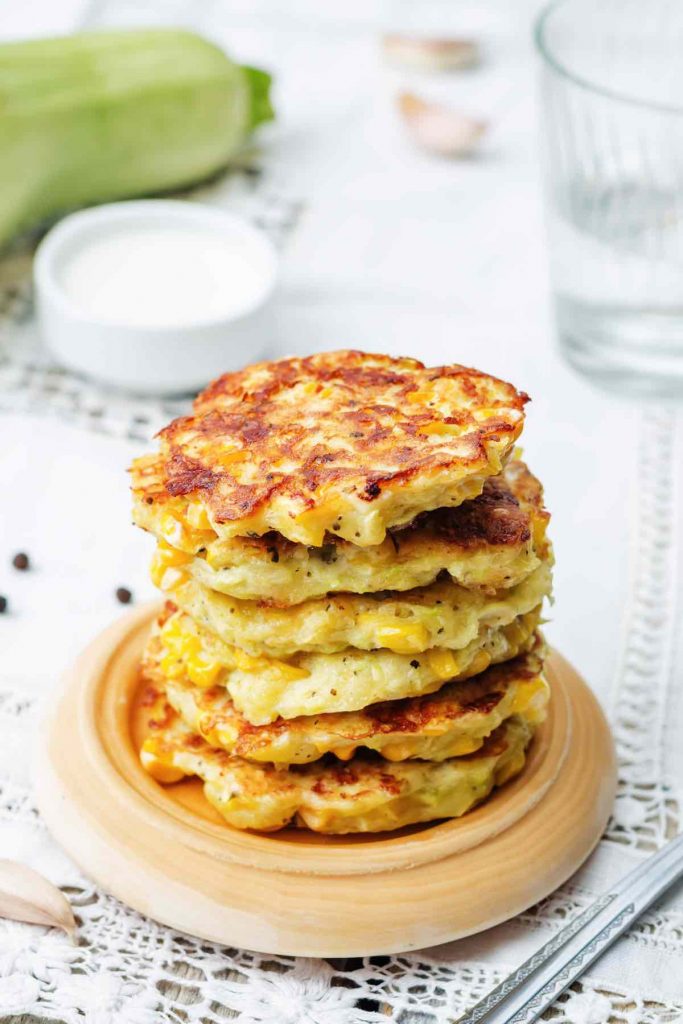 I guarantee when you read this recipe, you'll say five words: 'I have to try these!'
These gluten-free corn fritters are crispy on the outside and fluffy and sweet on the inside. Serve them warm and add honey or maple syrup on top.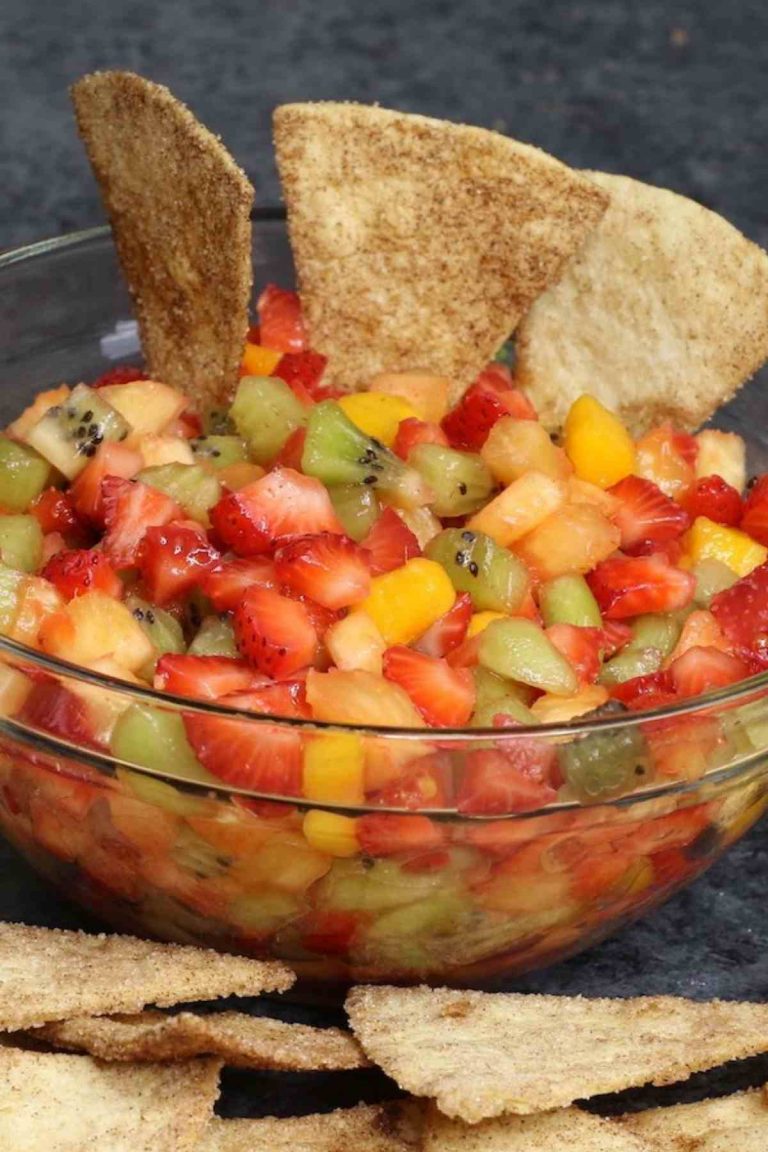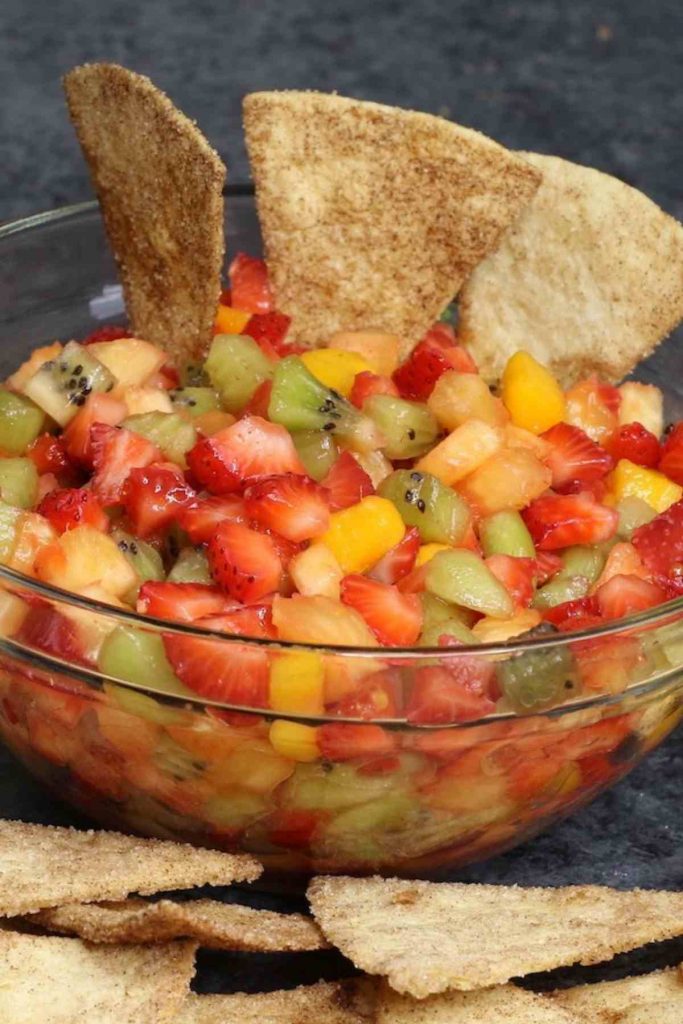 Is there anything better than delicious and refreshing? Plus, we'll tell you to throw in some cinnamon chips for added taste! You can choose what fruits to throw into this recipe, but we suggest mango, strawberries, kiwi and pineapple. And take note, cinnamon chips cook very quickly.
Texas BBQ Sides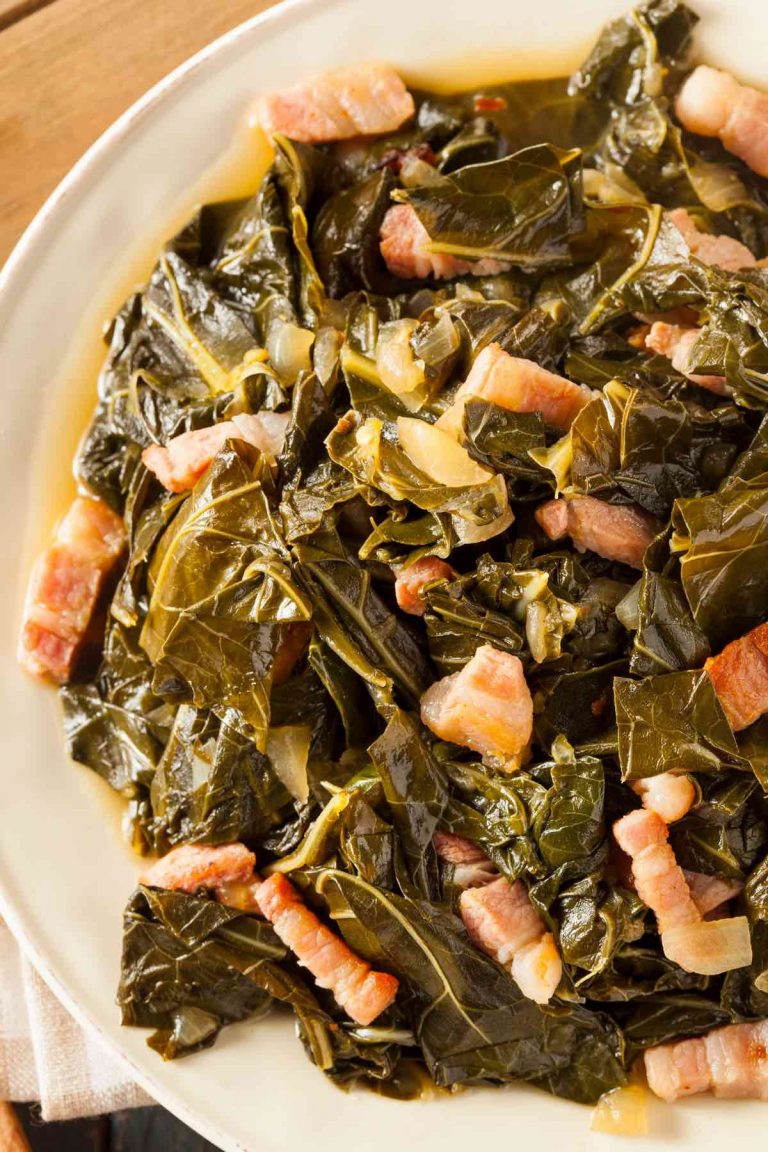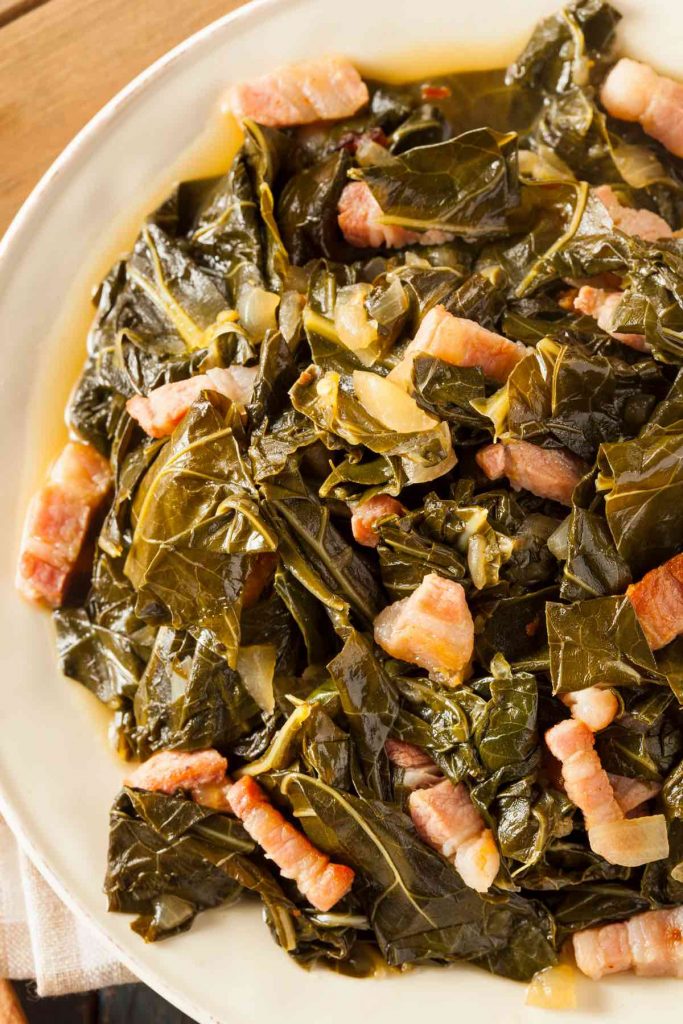 Much like other green vegetables, collard greens taste best when sauteed with loads of garlic, spices, seasonings and a dash of salt. In just 15 minutes you will have another side that is packed full of protein! Keep in mind that to truly experience the full flavor of collard greens you have to prep them properly.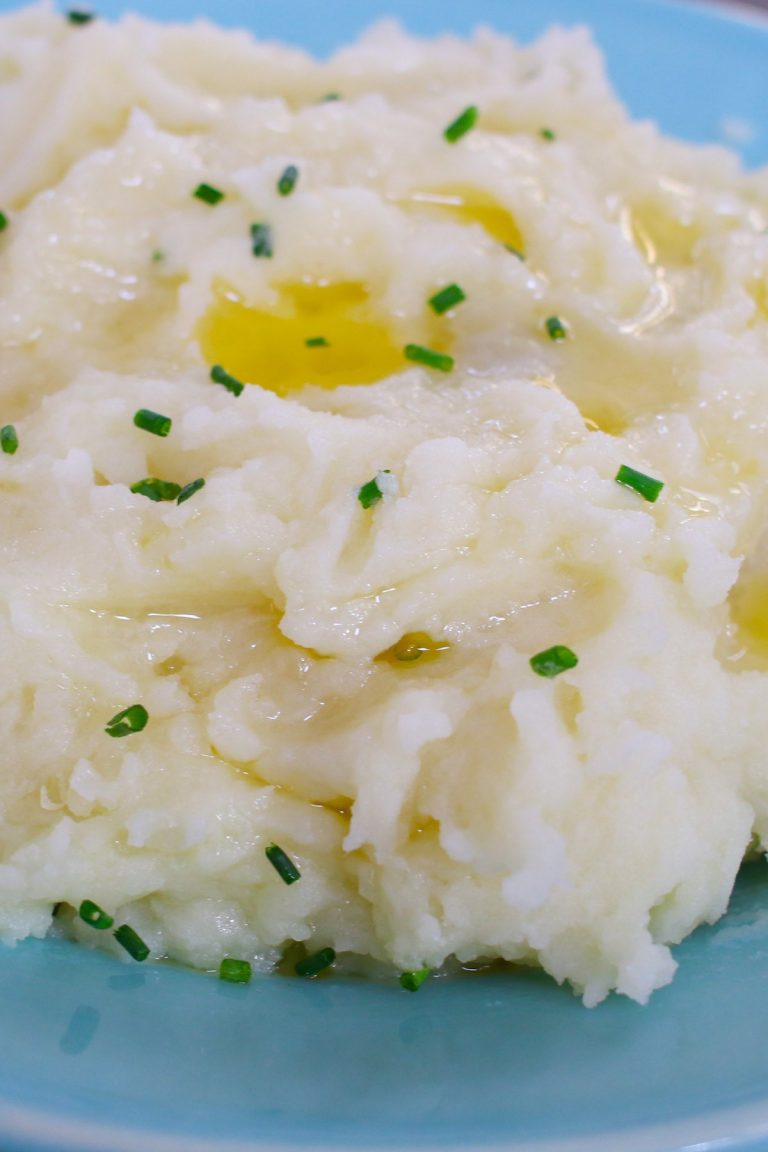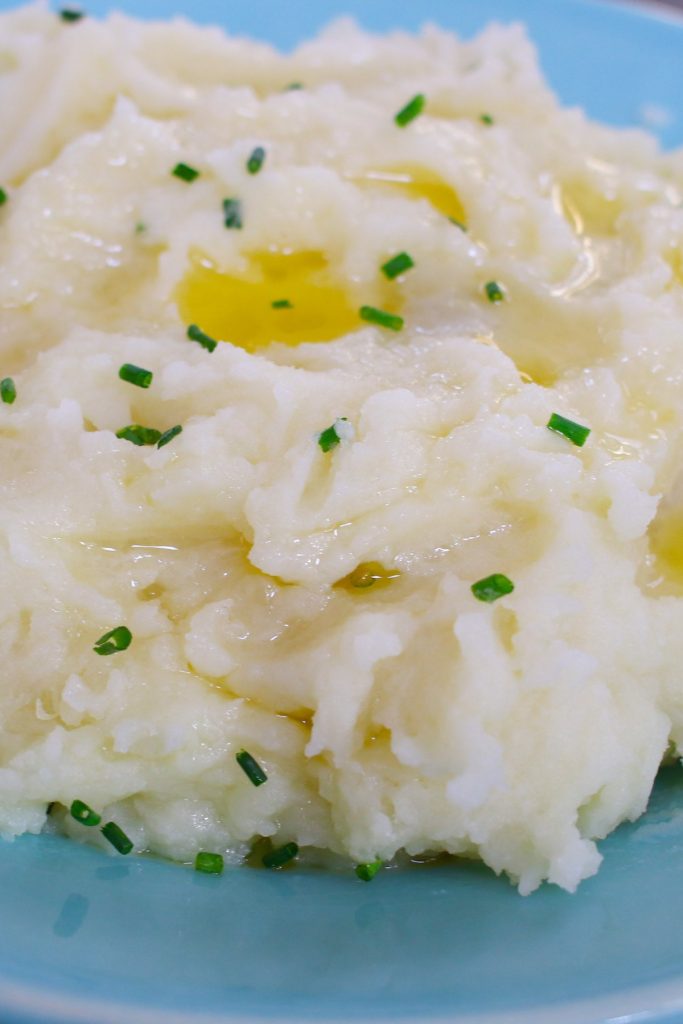 Quick, what three words first come to mind when thinking of mashed potatoes? How about creamy, fluffy and smooth? Sign me up! And 15 minutes in the microwave is what we'll suggest here. Again, the type of potato you use is key when it comes to mashed potatoes.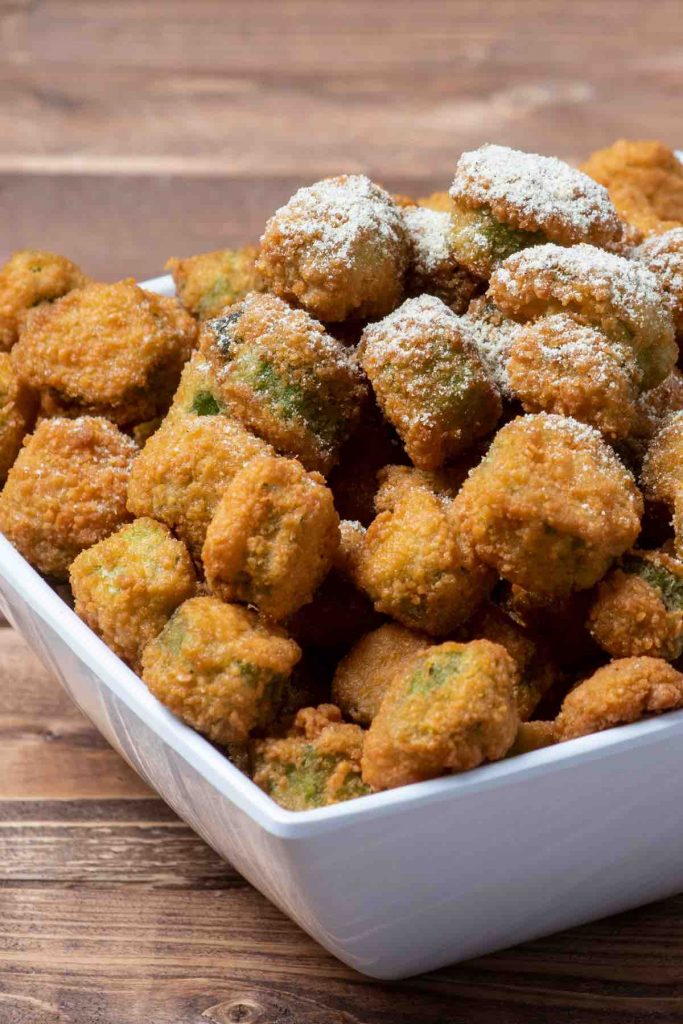 Craving that crunch? Try this fried okra recipe! The mix of bread crumbs and flour really gives it that bite, while the cayenne pepper and paprika give it a little spice. You can either deep fry or pan fry these battered okras- the choice is yours!
Side Dishes for BBQ Chicken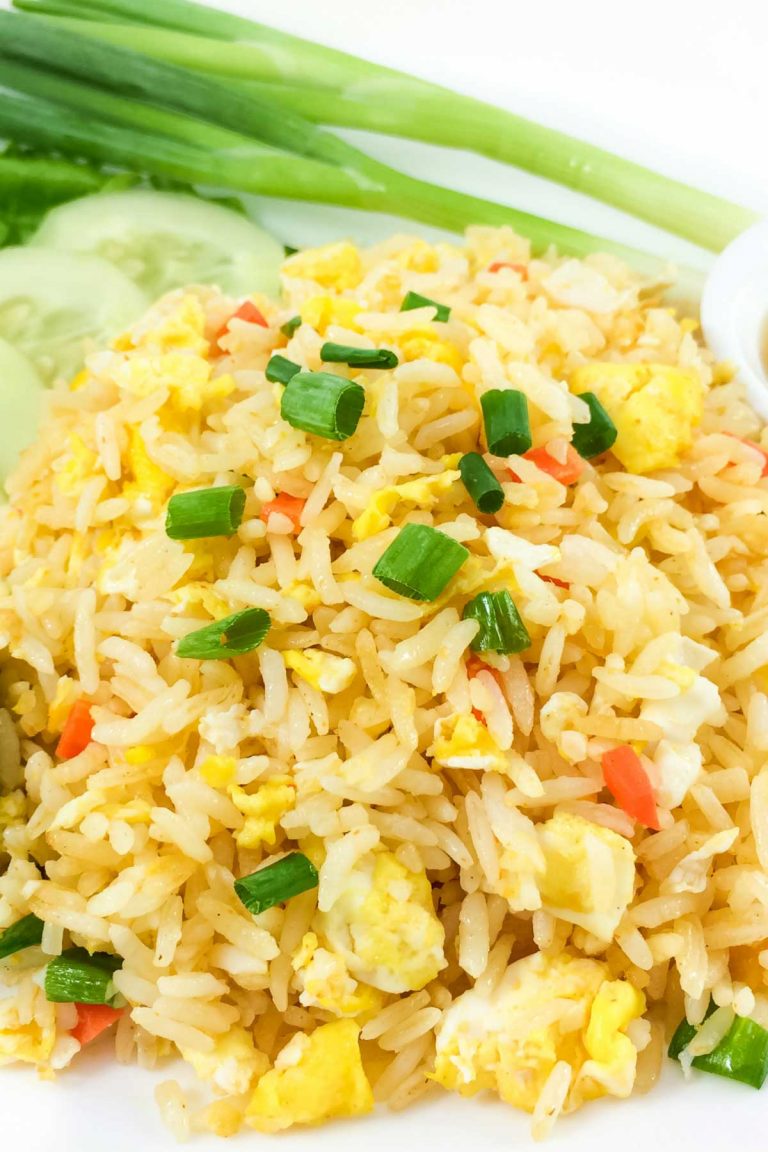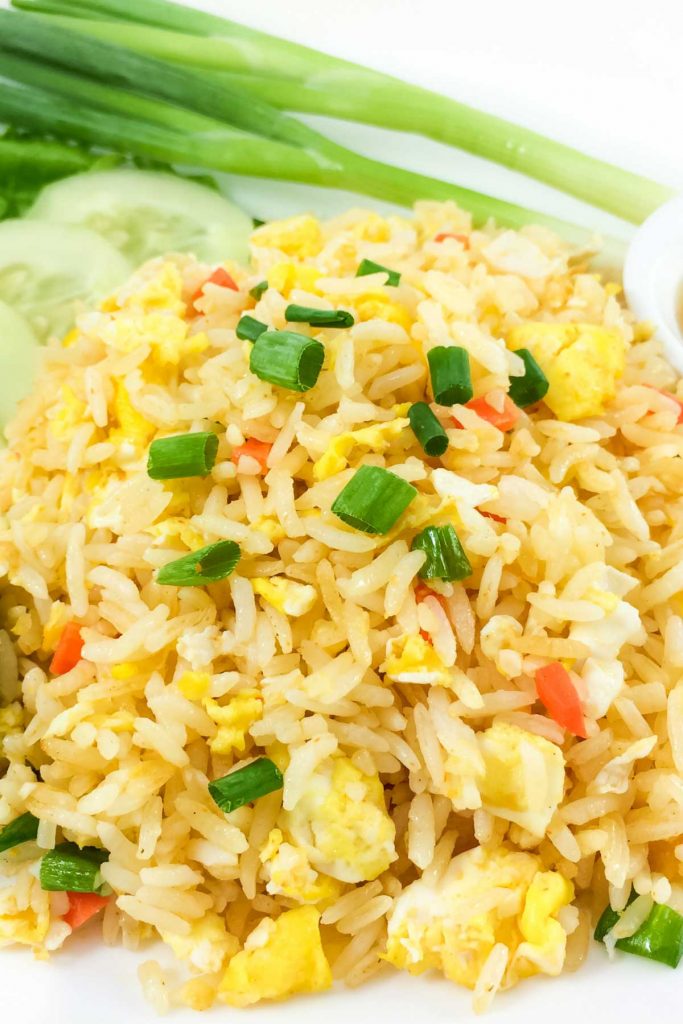 If you're a fan of Asian food then Benihana Restaurant is a must-try! Some say their fried rice is their best menu item, and that's what we'll present to you today. Our recipe is described in one word: Irresistible!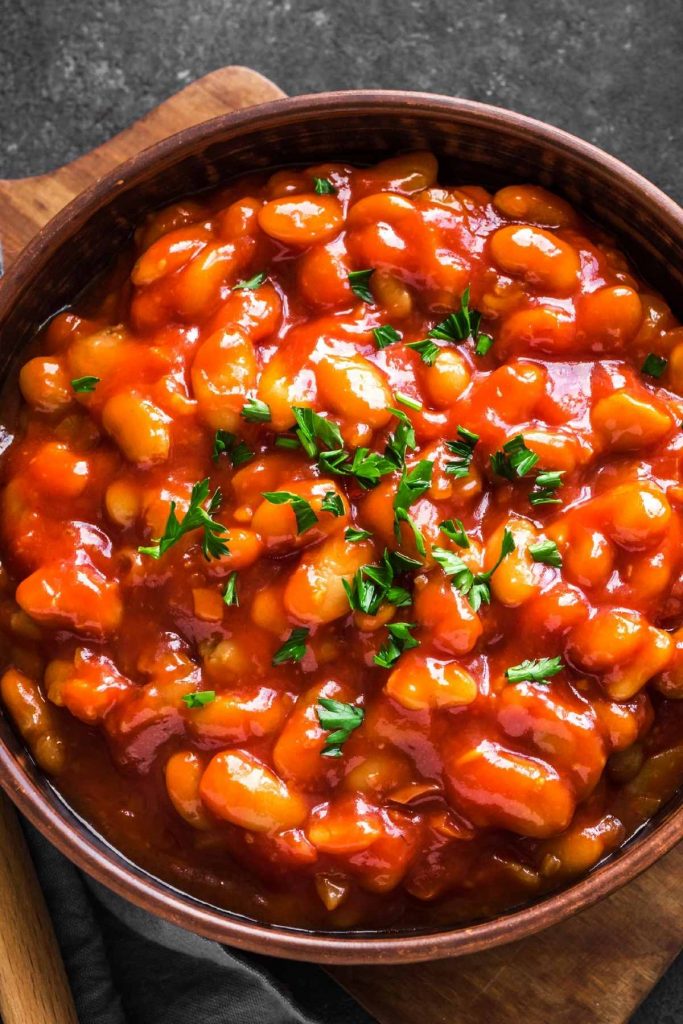 A classic side dish for any family gathering or BBQ, baked beans are a dish that takes little time but goes a long way. You can really taste the sweetness in this dish from the maple syrup, brown sugar and apple juice. If you're looking to keep it vegan-friendly, just skip the bacon, but for us bacon lovers out there – throw a bit extra in!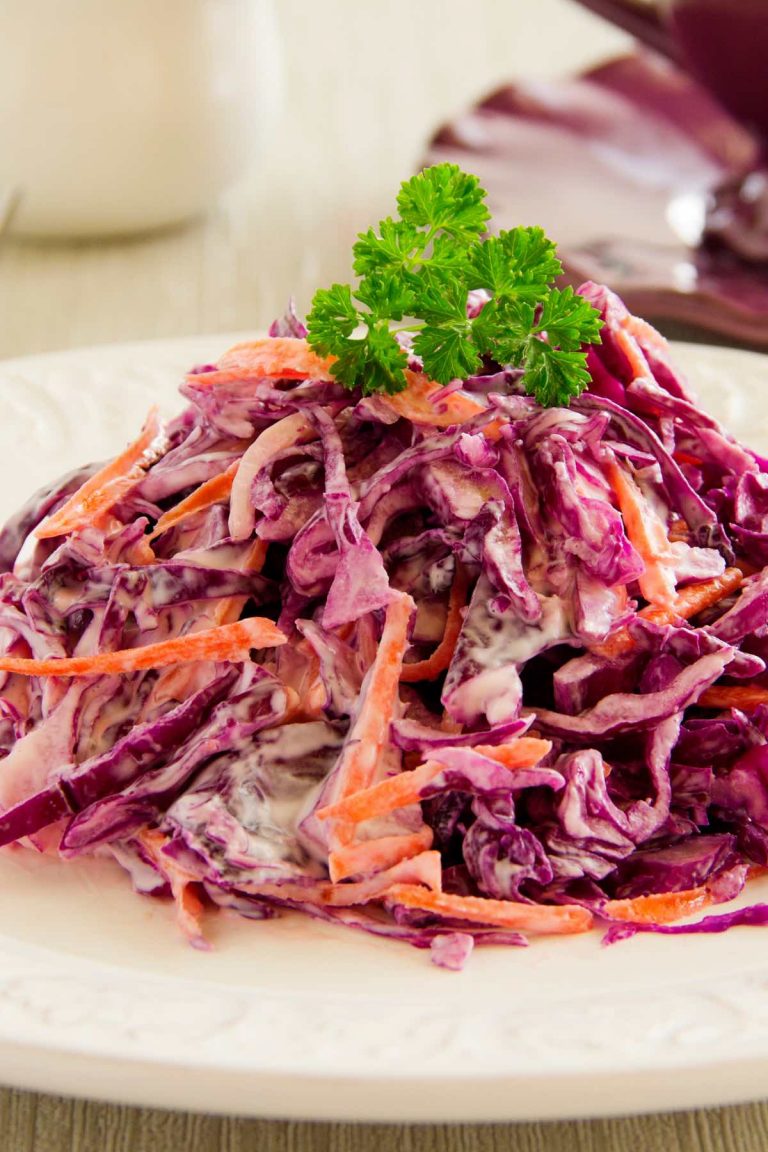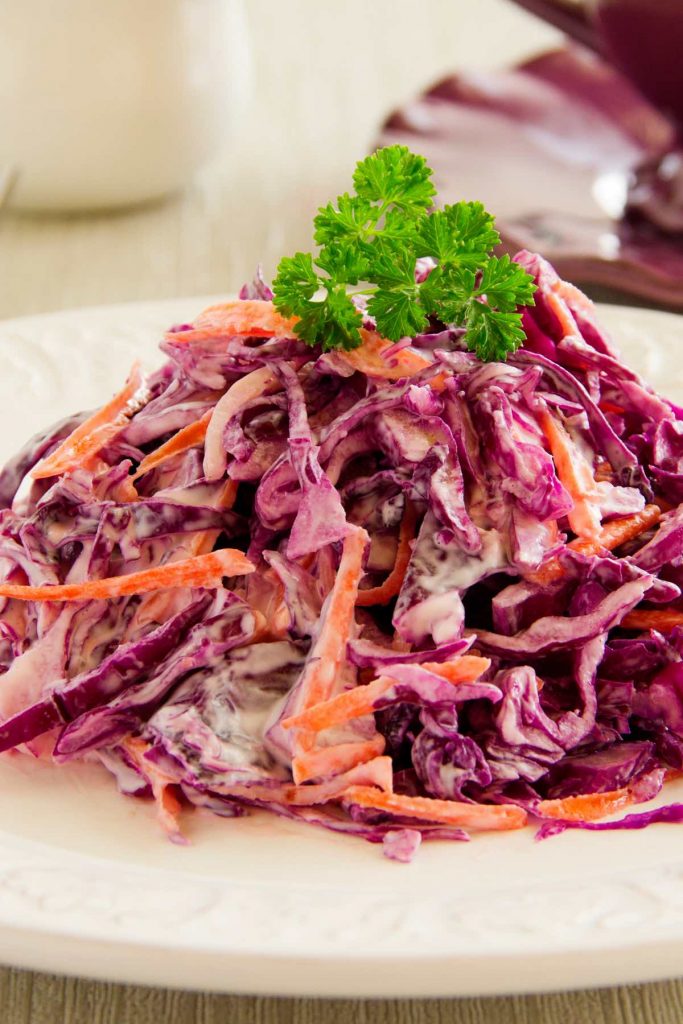 Another BBQ side classic, that's a hit time after time! And our recipe is made with no mayonnaise or sugar!! That's right vegan, paleo, and dairy-free!! Don't forget to add some sliced almonds to your finished product!!!
You May Also Like
Easy BLT Pasta Salad for BBQ
BLT Pasta Salad is one of the best BBQ side dishes for your summertime party! It's refreshing, colorful, and be on your dinner table in 15 minutes.
Print
Pin
Rate
Ingredients
2

cups

uncooked pasta

2

cups

Romaine lettuce

chopped

1/2

cup

red onion

chopped

1

cup

tomatoes

chopped

4

slices

bacon

cooked and crumbled

1/4

cup

ranch dressing

1/4

cup

plain Greek yogurt

1/4

cup

mayonnaise

1

tablespoon

apple cider vinegar

salt and pepper

to taste
Instructions
Cook the pasta according to the instruction on the package.

While the pasta is cooking, you can prepare the other ingredients.

Add the tomatoes, lettuce, cooked bacon, and red onion into a large mixing bowl.

In a small bowl, whisk together ranch, yogurt, mayonnaise, vinegar, and pepper.

Drain the pasta and rinse with cold water.

Toss pasta with the dressing mixture until evenly coated. Serve and enjoy!
Nutrition
Calories:
253
kcal
|
Carbohydrates:
29
g
|
Protein:
6
g
|
Fat:
12
g
|
Saturated Fat:
2
g
|
Trans Fat:
1
g
|
Cholesterol:
9
mg
|
Sodium:
281
mg
|
Potassium:
276
mg
|
Fiber:
2
g
|
Sugar:
4
g
|
Vitamin A:
2374
IU
|
Vitamin C:
8
mg
|
Calcium:
42
mg
|
Iron:
1
mg
Tried this recipe?
Follow or tag us on Pinterest @izzycooking