Delicious Italian food and oregano go hand in hand, but this herb is useful for far more than just pasta or pizza. Oregano can be used in a wide variety of recipes, so it's always a good ingredient to keep in your kitchen. If you ever run out, though, use one of our clever substitutions below – we guarantee your dish will still be lip-smackingly good!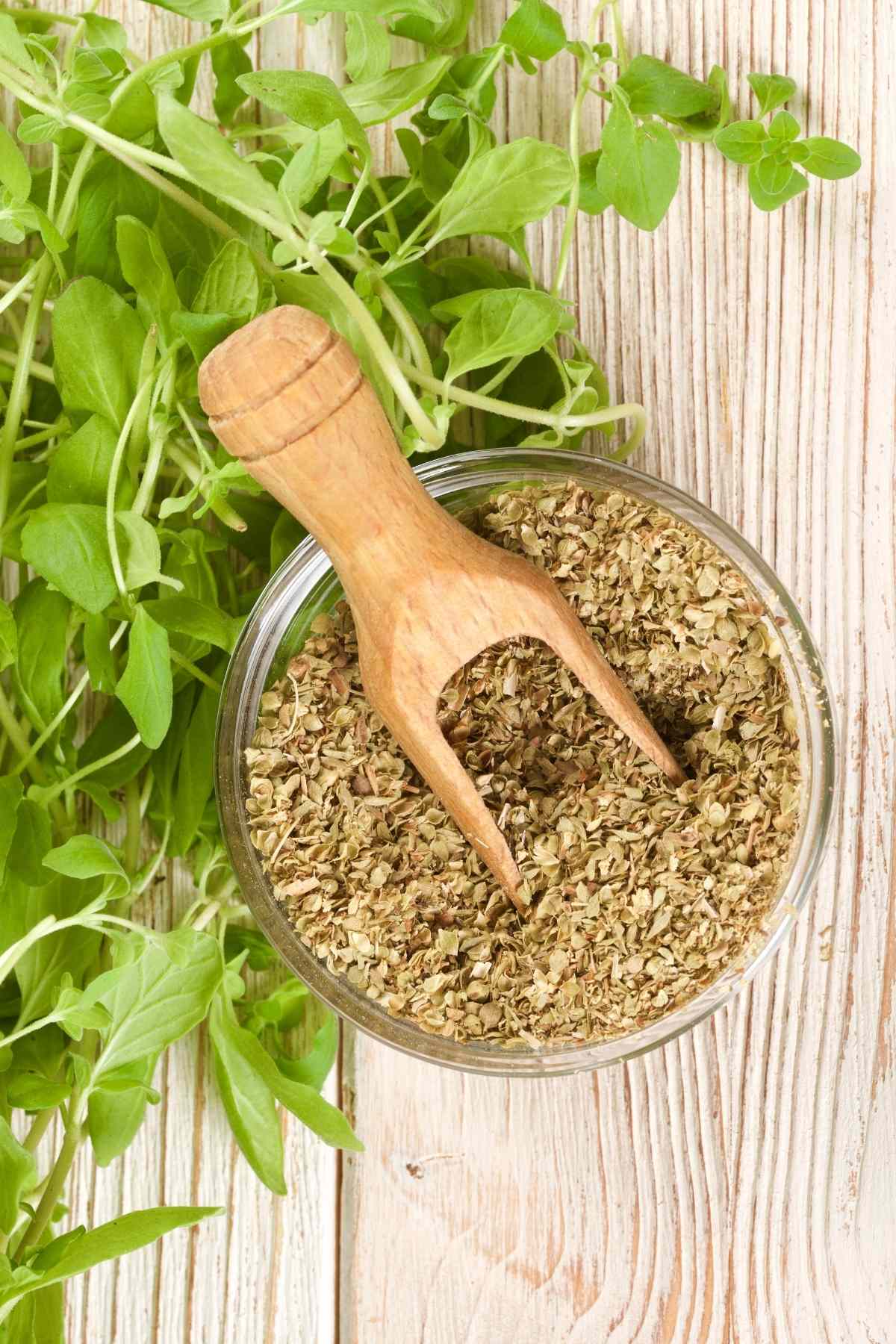 What Is Oregano?
Oregano is a herb with an earthy and slightly sweet taste. Two kinds (Mediterranean and Mexican) are used to add unique flavor and aroma to dishes all over the world.
Mediterranean oregano is the kind you know best. It forms part of the mint family and is very similar to thyme, marjoram, and mint. It's also the type most commonly used in Italian cooking and is simply called 'oregano' in the United States.
Mexican oregano comes from the lemon verbena varietal of herb and is more often used in South America. It's very similar to its Mediterranean cousin but also features delightful citrus and lemon flavors.
Mexican oregano has a much stronger taste than the oregano you know, so if you ever use it, remember to start with ½ the volume the recipe calls for and add more later if you wish. Likewise, if you only have oregano but the recipe needs its Mexican cousin, start with a 1:1 ratio and add more if desired.
Dried Vs Fresh Oregano
When it comes to herbs and spices, recipes will either ask for the fresh or dried version of the ingredient. Dried herbs usually have a stronger flavor profile than their fresh counterparts (though opinions vary), but they also lose their potency over time. So be sure to check your expiration dates often so you always use herbs with a fresh kick of flavor.
Best Oregano Substitutes
If you realize you've accidentally run out of oregano, these herbs will work well as substitutes:
Italian Seasoning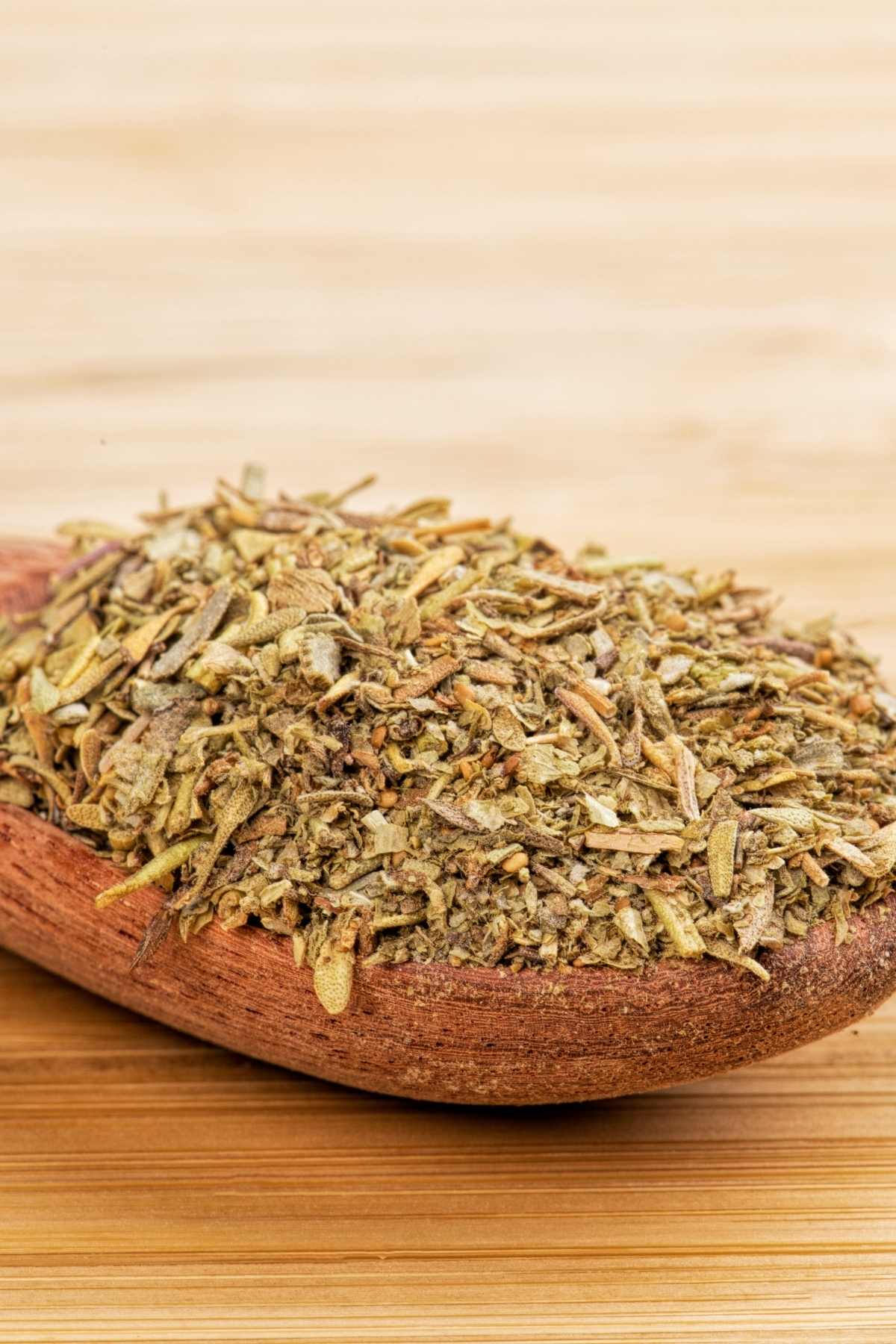 An obvious substitute, Italian seasoning already contains oregano so it can be used in a 1:1 ratio. However, you may want to reduce some of the other spices required in the recipe because Italian seasoning features other herbs as well.
Thyme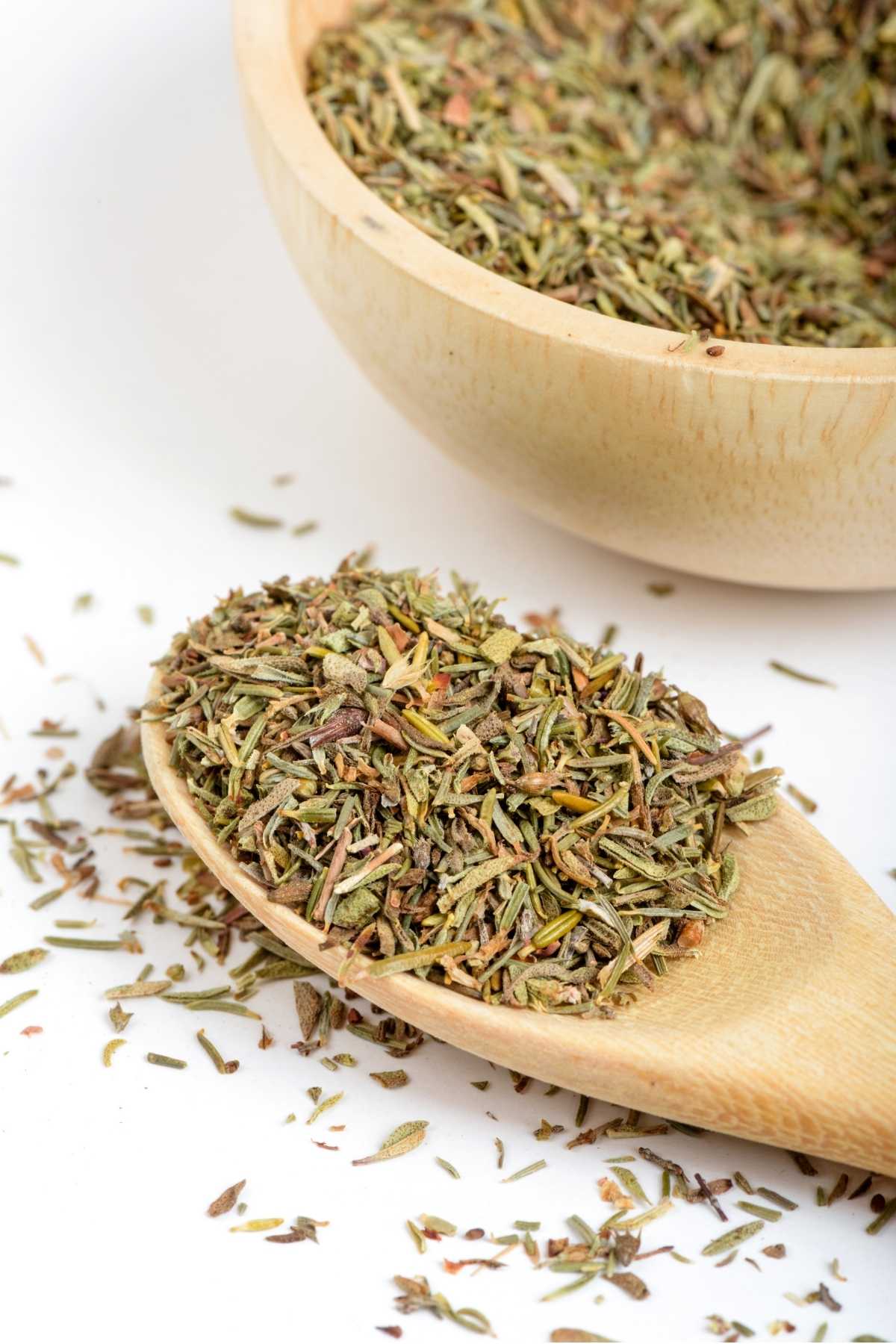 As a member of the mint family, thyme is a common replacement for oregano. With its equally earthy notes, fresh thyme can be used in a 1:1 exchange for seasoning potatoes, beans, and salad dressings.
Marjoram
Another member of the mint family, marjoram has a milder and slightly sweeter taste than oregano. Substitute with either fresh or dried marjoram on a 1:1 ratio.
Bay Leaf
This subtle ingredient can also enhance the flavor of soups and stews when you've run out of oregano. Bear in mind, though, that the dish will need an hour or two to simmer so flavors can develop. We recommend one bay leaf per teaspoon of dried or fresh oregano (and remember to remove the bay leaf before serving).
Rosemary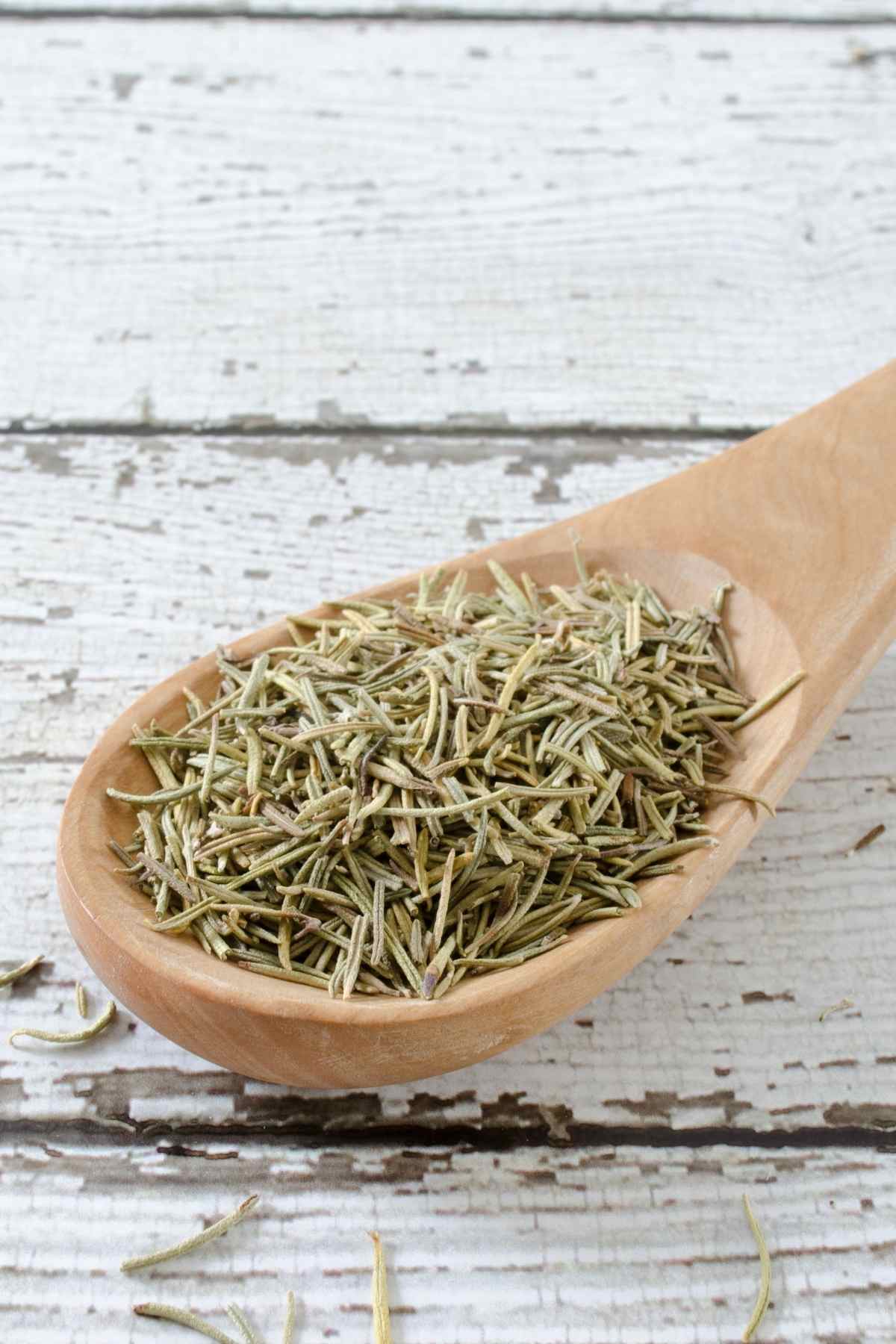 There's no mistaking the taste of rosemary! Although it's very different from oregano, you can definitely use rosemary to add flavor to your dish. With its beautiful floral and earthy taste, this herb is excellent with chicken, red meat, vegetables, and savory bread.
To replace oregano, start with a ¼ of the amount of rosemary and then add more if desired. However, if the dish is distinctly Mediterranean or Mexican, you might want to use a herb in the mint family.
Sage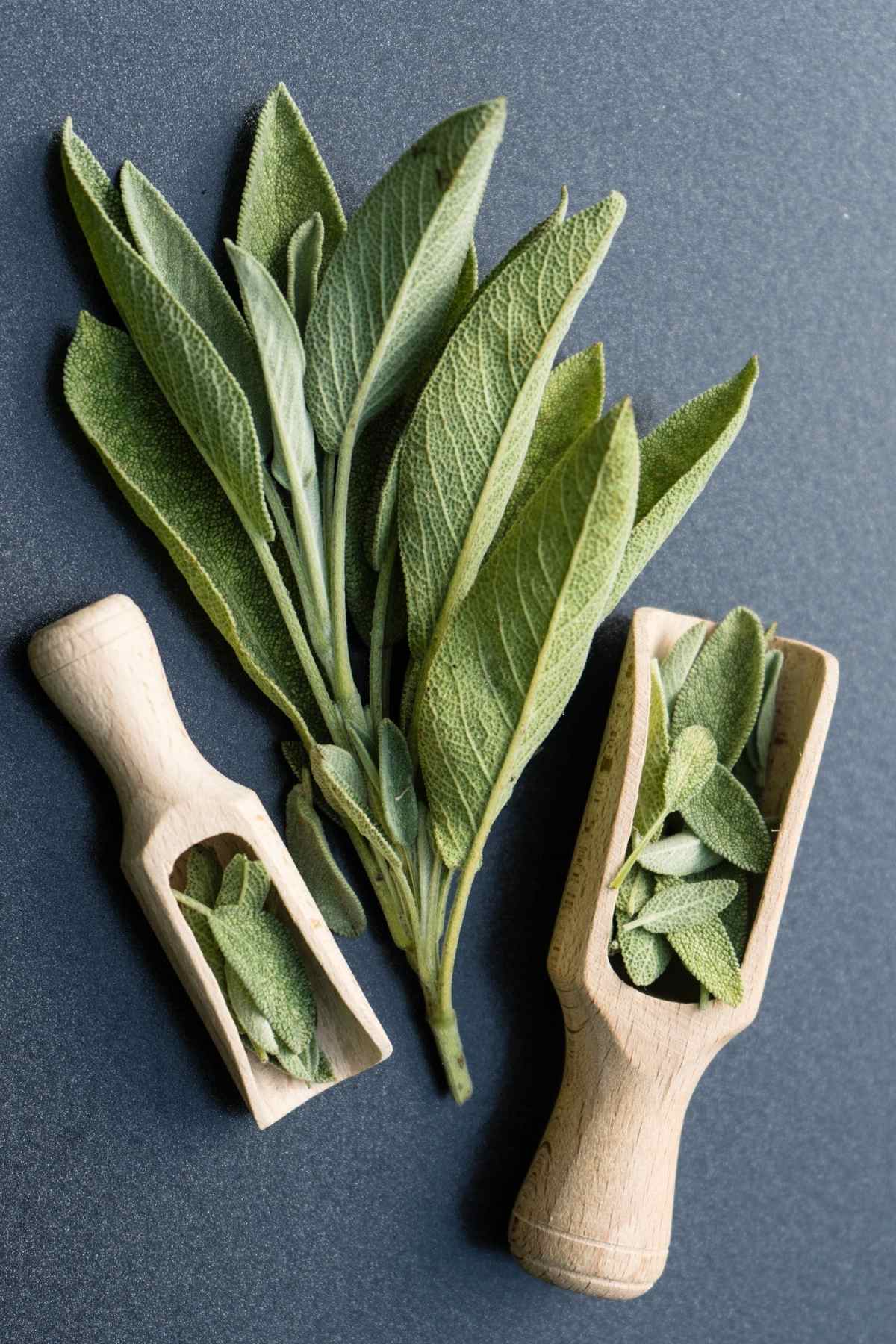 Fresh sage can work nicely as a substitute for fresh oregano, especially for turkey dishes and vegetables (simply replace fresh oregano with the same amount of fresh sage). However, if the recipe asks for dried oregano, we'd recommend using a different herb as dried sage can be very overpowering.
Basil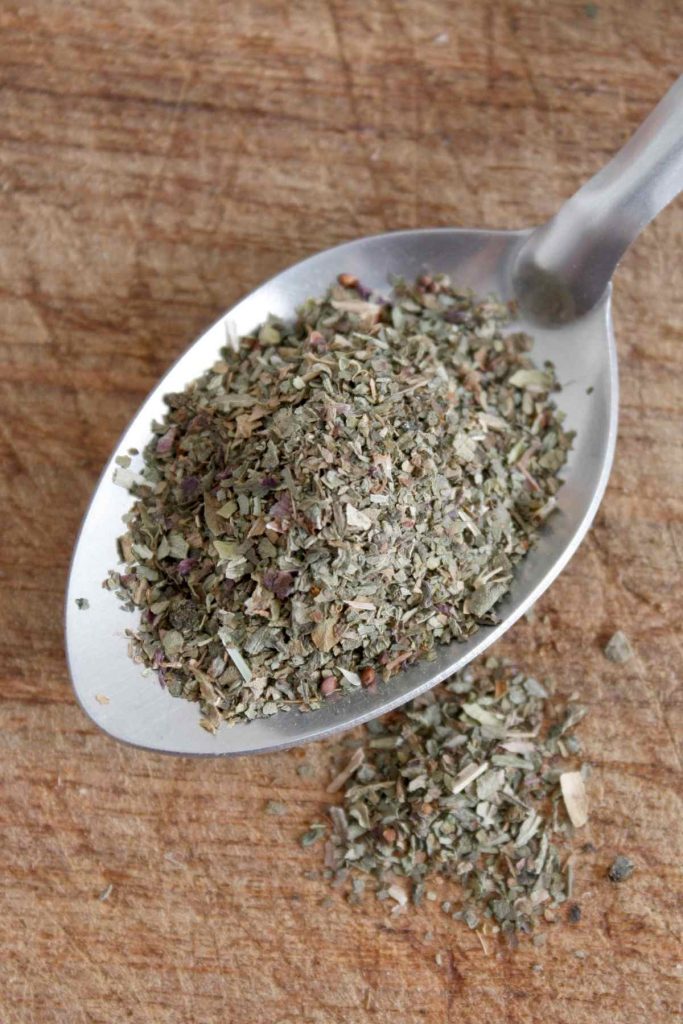 Another popular herb in Mediterranean cooking, basil works very well as a 1:1 replacement for oregano. However, thanks to its sweeter flavor profile, we don't recommend pairing it with ribs or steak.
Savory
Popular in European cuisine (especially in Germany), this herb is used in many similar dishes that require oregano. As such, if you have some in your pantry, you can use it as a substitute on a 1:1 ratio.
Tarragon
This fragrant herb is very popular in French cuisine. It pairs very well with poultry dishes, and you can easily use it as a 1:1 substitute for oregano.
Ways to Use Oregano
When you smell oregano, chances are you instantly think of Italian food, right? It is a prominent flavor in several dishes, including marinara sauce. However, it's actually used by many different cultures and countries to make sauces, seasoned meat, vegetables, fragrant bread, and much more.
Oregano also has important medicinal properties. The oil produced from the herb is known to have potent antibacterial, antioxidant, and anti-fungal properties, making it a popular addition to a natural first-aid kit.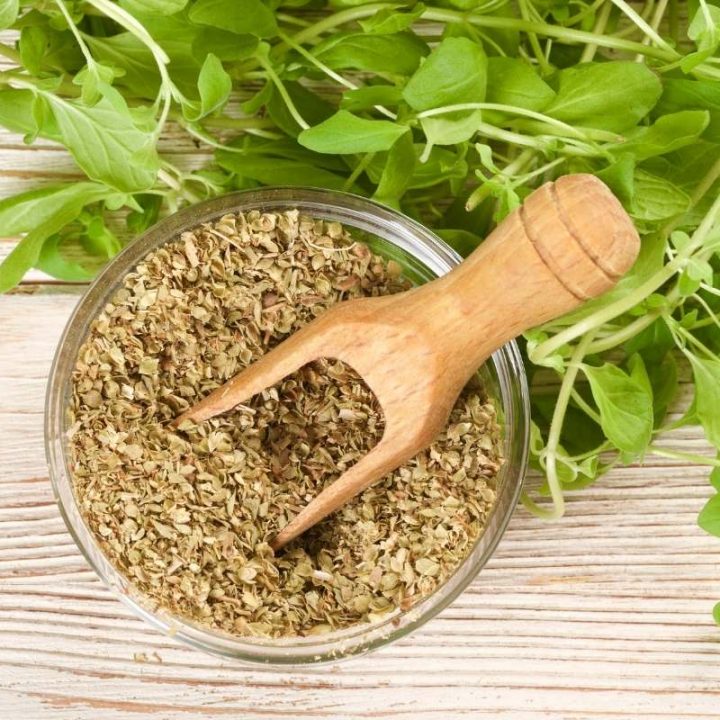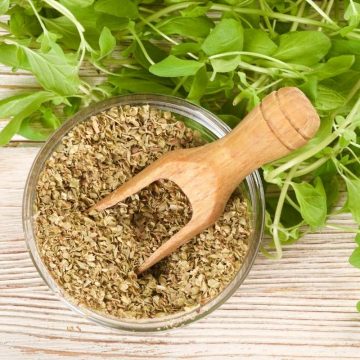 Ingredients
1

tablespoon

Italian seasoning

Optional other oregano substitutes
Instructions
Use Italian seasoning or other substitutes to replace oregano according to the recipe.
Tried this recipe?
Follow or tag us on Pinterest @izzycooking