This post may contain affiliate links.
Please read my disclosure policy.
We've rounded up 20 Best Romantic Dinner Ideas that you can easily make at home! These recipes are great for Valentine's Day, Anniversary Dinners, candlelight dinner, or a simple date night dinner for two!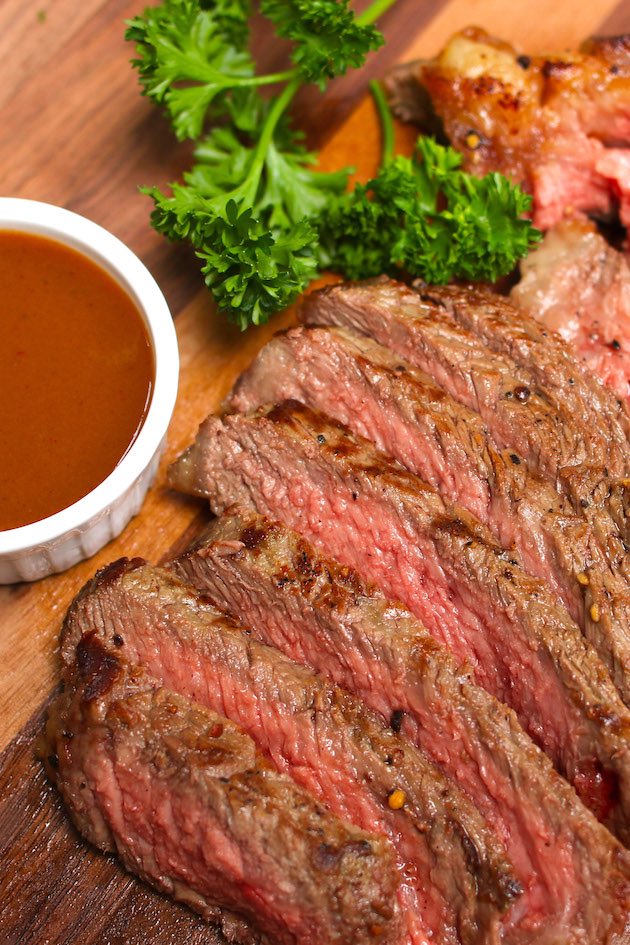 From tender Filet Mignon to mouth-watering lobster tails with butter, chicken, steak, fish, and pasta dishes too. You'll learn why broiling is a great way to cook steaks, and heck how aren't you wondering what "Marry Me Chicken" is all about?!
What Is A Good Romantic Dinner to Make for A Date?
You may have prepared flowers and decorated the room. Now all you need to do is to cook some delicious and romantic meal for that special person. Some great dishes are ones that you can share with your partner: a nice chicken dish with a creamy sauce, lobster, sirloin steak, or some penne pasta with vodka sauce! Whatever you choose, you'd want to make sure it's delicious but easy to cook.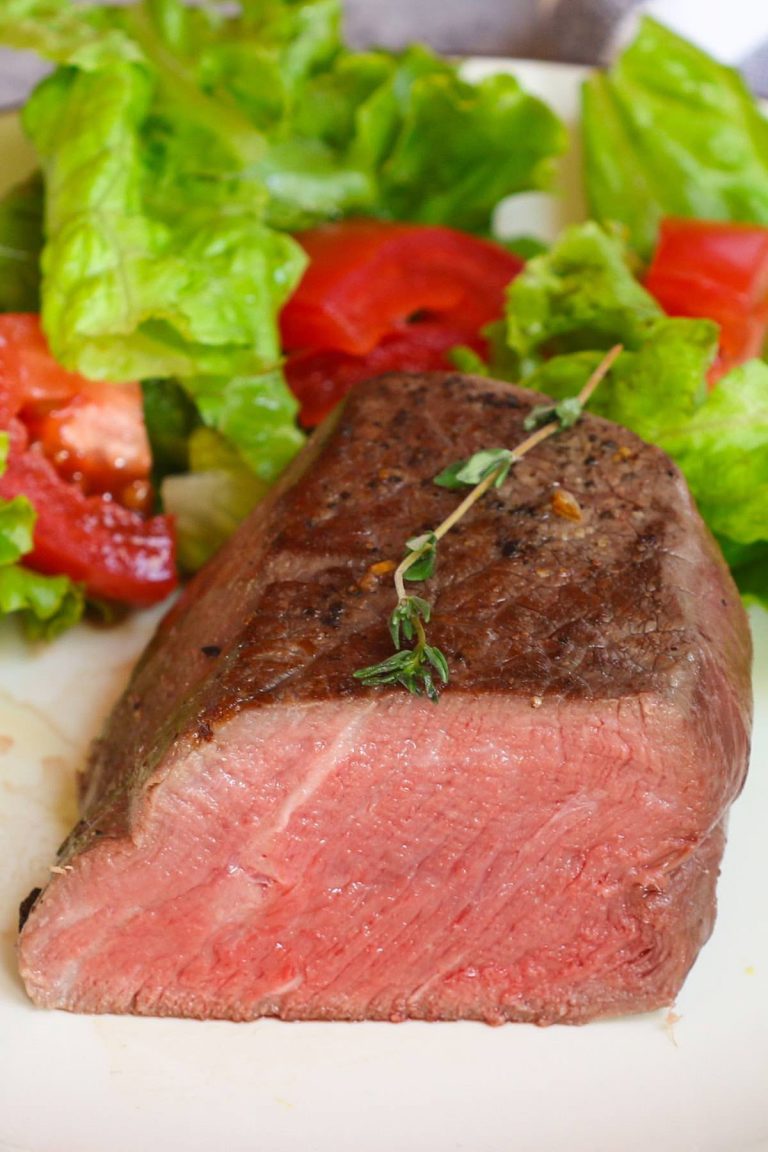 Delicious, easy, tender, and ready in just 15 minutes! Filet Mignon is the most tender of all beef cuts. It guarantees a mouth-watering experience! You'll even find some perfect sides for this one!!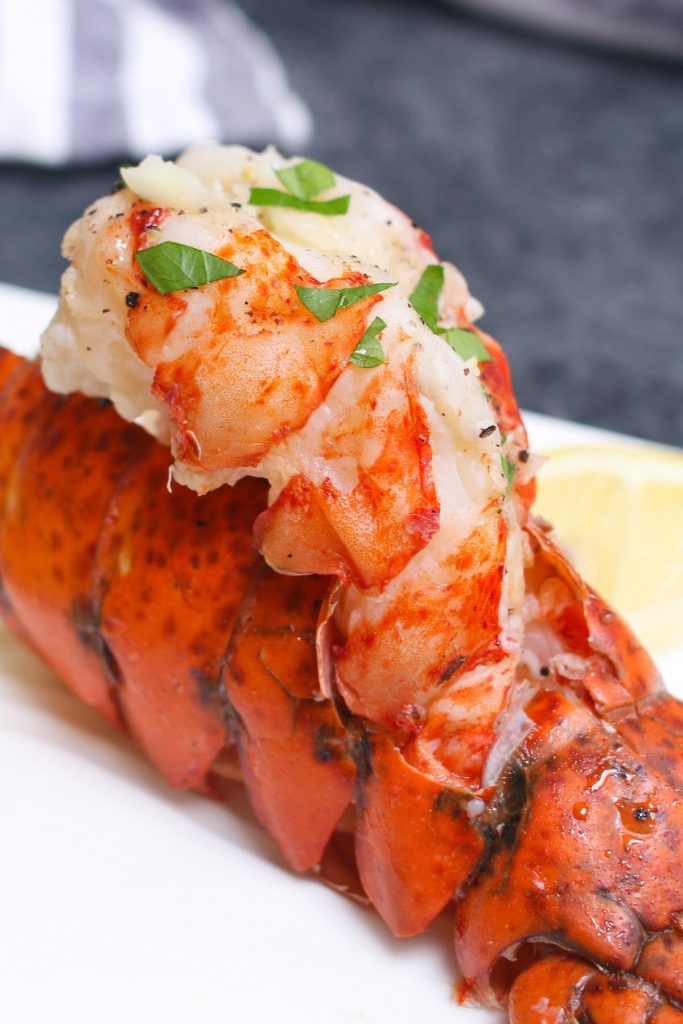 Tender, juicy, and completely full of a mouthwatering lemon butter flavor, sous vide lobster tails are incredibly easy to make without any searing. You'll definitely be surprised, and your loved one will be too with this no-fail recipe that produces restaurant-quality lobster! Enjoy!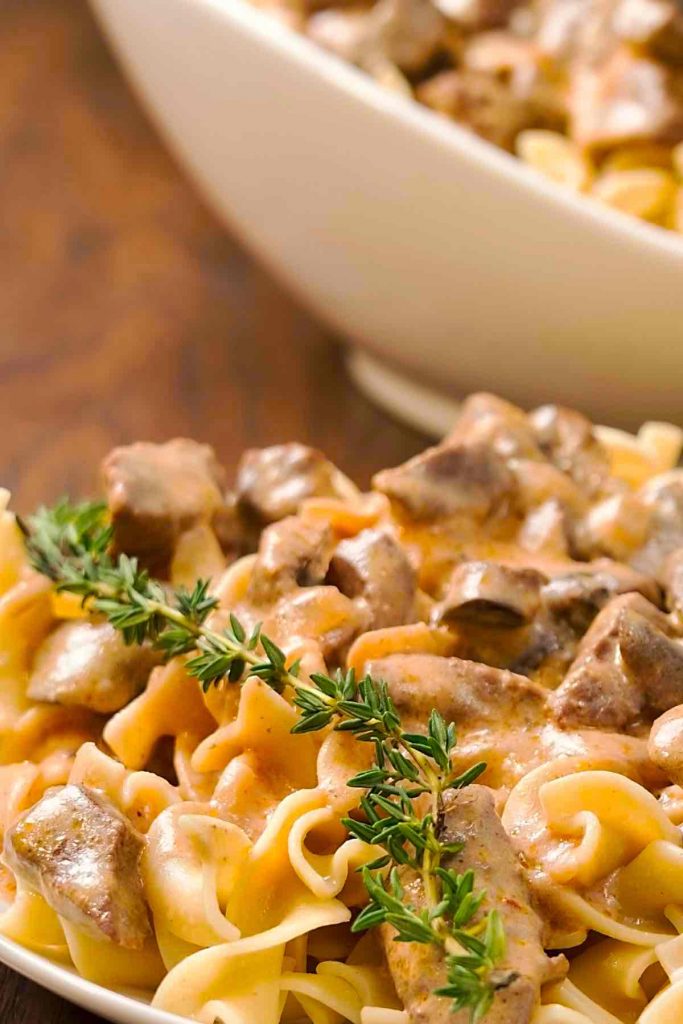 Perhaps the easiest beef stroganoff recipe you will ever try! Ready in just 30 minutes, the beef is completely smothered in a creamy, garlicky mushroom sauce. Pair it with some noodles, rice, or polenta to complete the dish.
Creamy chicken that's worthy of a marriage proposal! Believe it!! A perfect dish to cook up for that someone special. Bone-in chicken thighs cooked in a creamy sauce, with sundried tomatoes, fresh garlic, and parmesan cheese. Great for leftovers too!!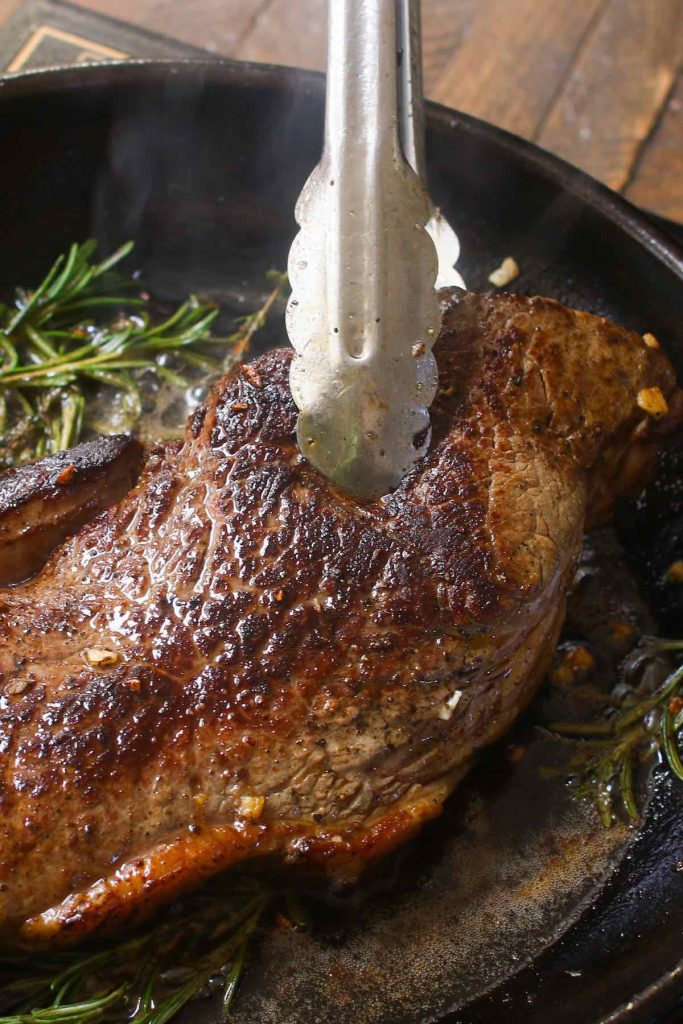 The perfect meal for two on your date night, Valentine's day, or any day that you want to show your loved one a little extra love. Quick, easy, and light on the wallet, this sirloin steak is packed with sauteed mushrooms, steamed vegetables, and creamy mashed potatoes, ooo lala!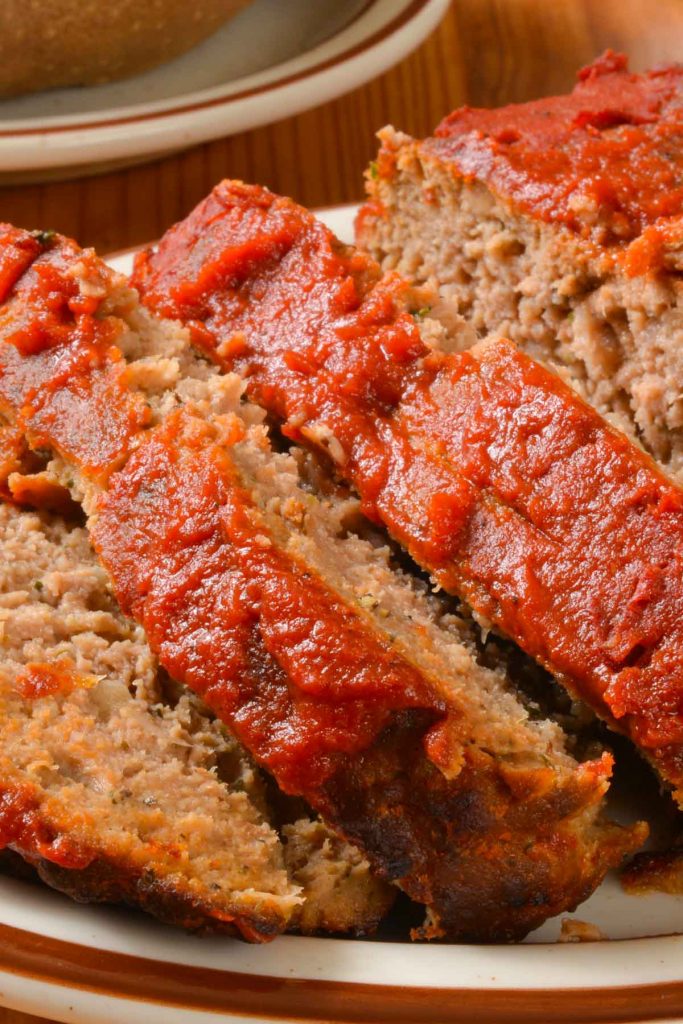 Tender, juicy, and flavorful every single time! What more can you ask for? This Lipton Onion Soup Meatloaf is made with just 6 ingredients. The Lipton onion soup mix is the secret! Serve alongside some mashed potatoes or asparagus for the perfect meal.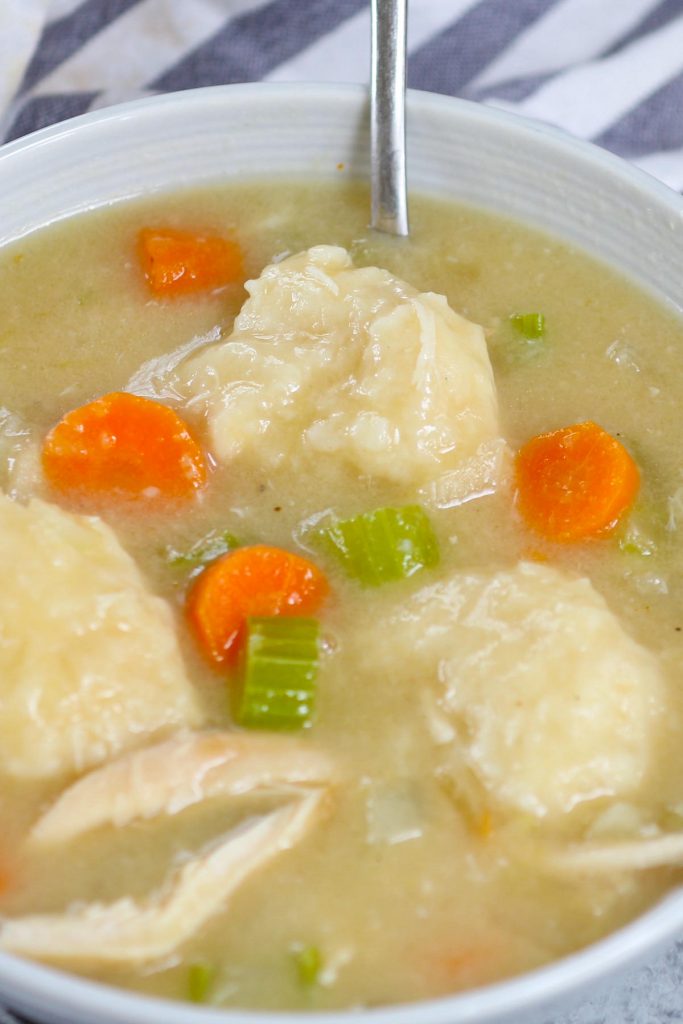 Warm and savory are the first two words that come in mind when thinking of Bisquick Chicken and Dumplings. Ready in just 30 minutes. The key in this recipe is to keep the dumplings intact, and we'll tell you how.
Is there anything more comforting than a bowl of baked mac and cheese? Sit down, relax and enjoy this Southern Baked Mac and Cheese with your special someone. Made from scratch with three different kinds of cheese, it's creamy, cheesy, and perfectly seasoned!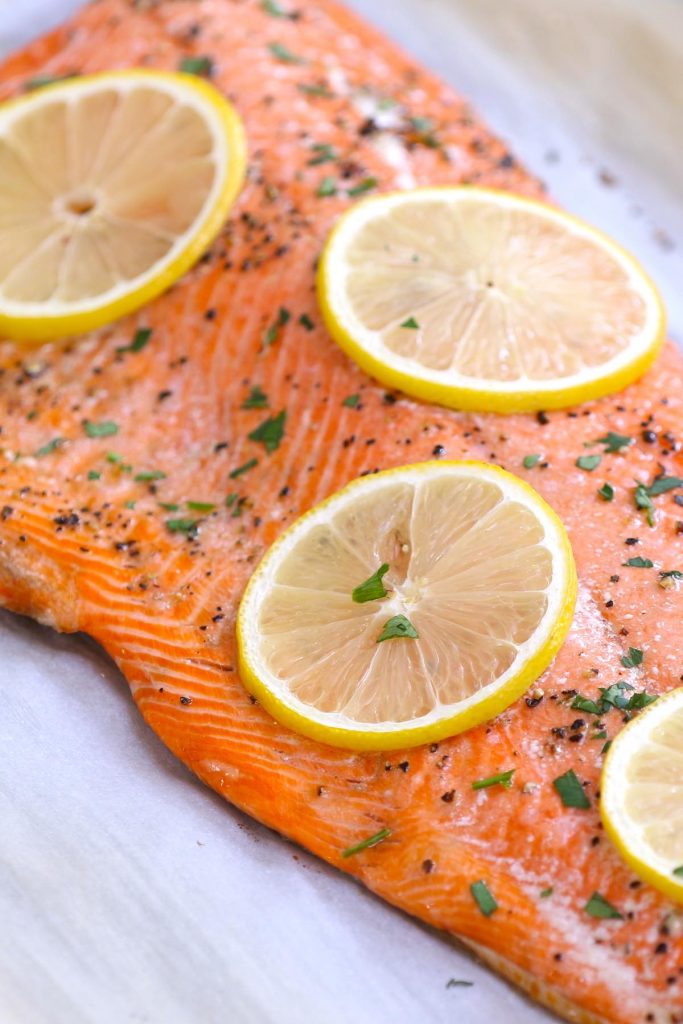 There's a reason sockeye is one of the most sought-after types of salmon. Sockeye is not farmed, it's wild-caught along the coast of the Pacific Ocean from California to Alaska! And talk about health benefits from eating this fish, how does this sound: Reduced inflammation, protection for the brain and nervous system. Lower blood pressure, reduced risk of disease, and improved thyroid function!
Anchovies on pizza?! Yes, it's a thing and it's delicious! This recipe is made with homemade dough, spread with tomato sauce, topped with cured anchovies, olives, onions, capers and smothered with mozzarella cheese. Lick those fingers!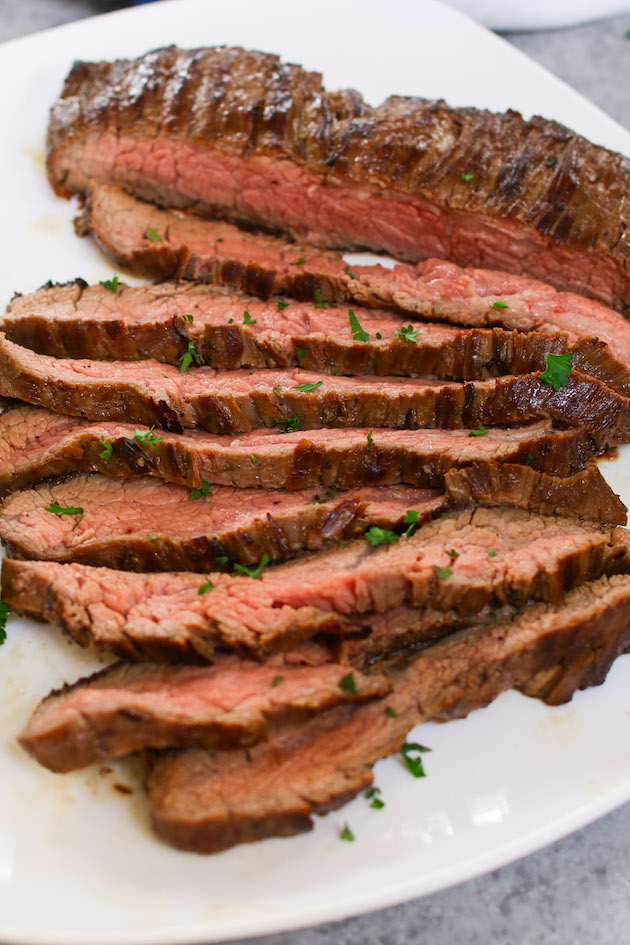 Flavorful, juicy, and will make your steak oh so tender, this truly is the best flank steak marinade. Flavored with soy sauce, honey, lime, and garlic, the marinade not only tenderizes your meat but adds mouth-watering flavors into every bite.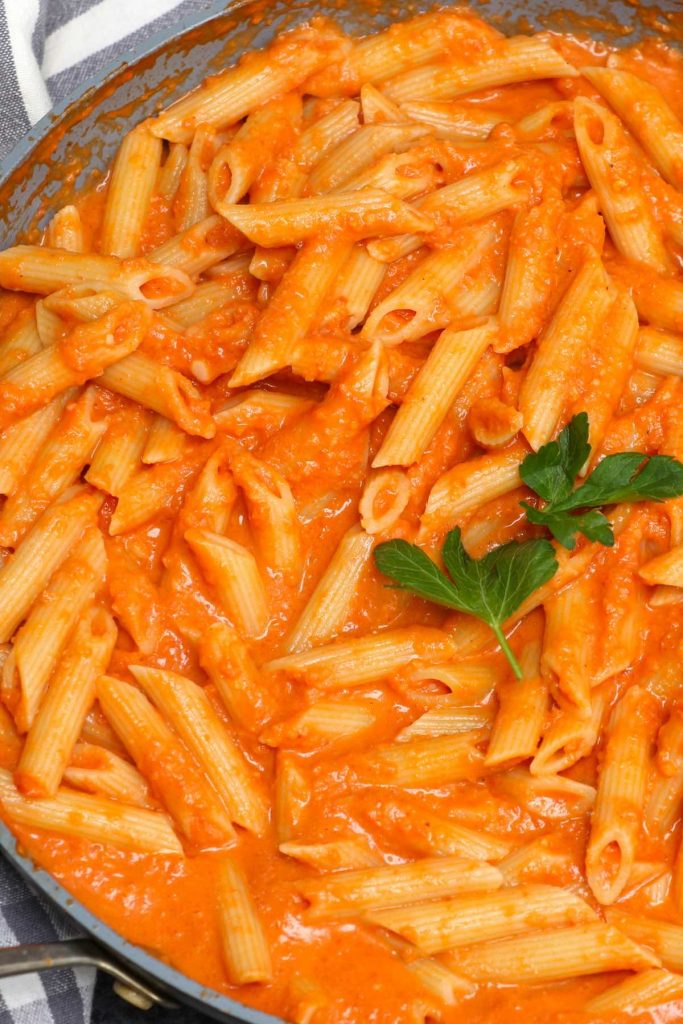 Penne Alla Vodka. There's a reason it's so popular, and you're about to find out why! Vodka sauce is a mix between marinara and alfredo sauce, and it is oh so delicious!! There is no risk of intoxication from consuming this sauce as it will evaporate completely during simmering. Read ahead – you won't be disappointed!
One of those classic recipes everyone should know how to make. Taking the classic chicken piccata and turning it creamy, this Creamy Chicken Piccata will certainly impress your partner! It's pan-seared, golden-brown chicken breasts, topped with a lemon sauce, and finished with capers and fresh herbs.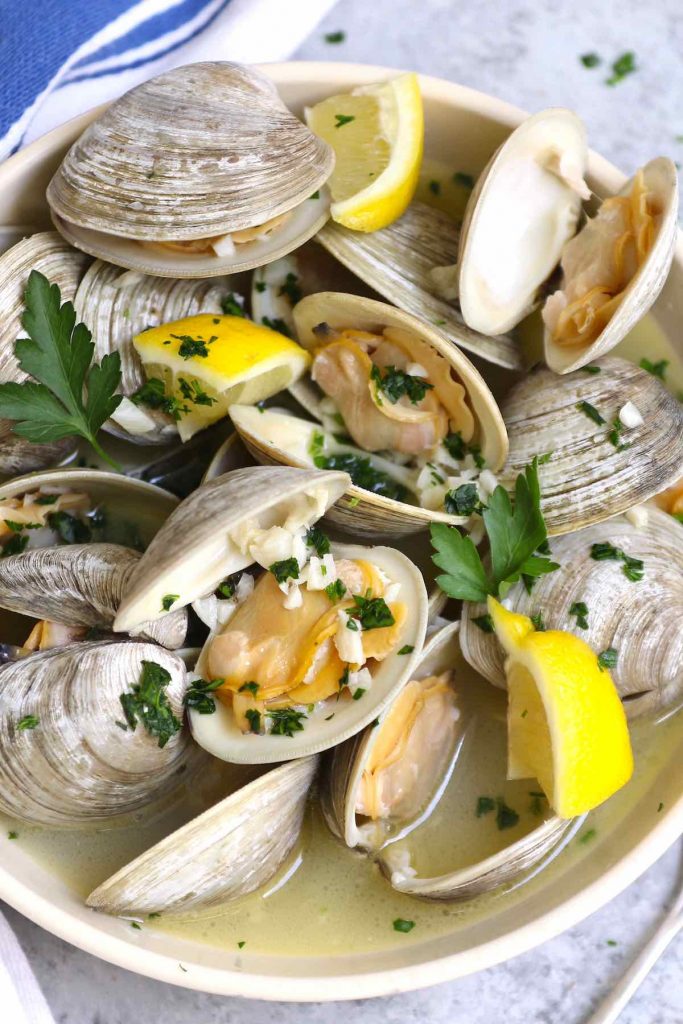 Great for an appetizer or main course! And ready in just 15 minutes, these tender and flavorful clams will have you clamoring for more!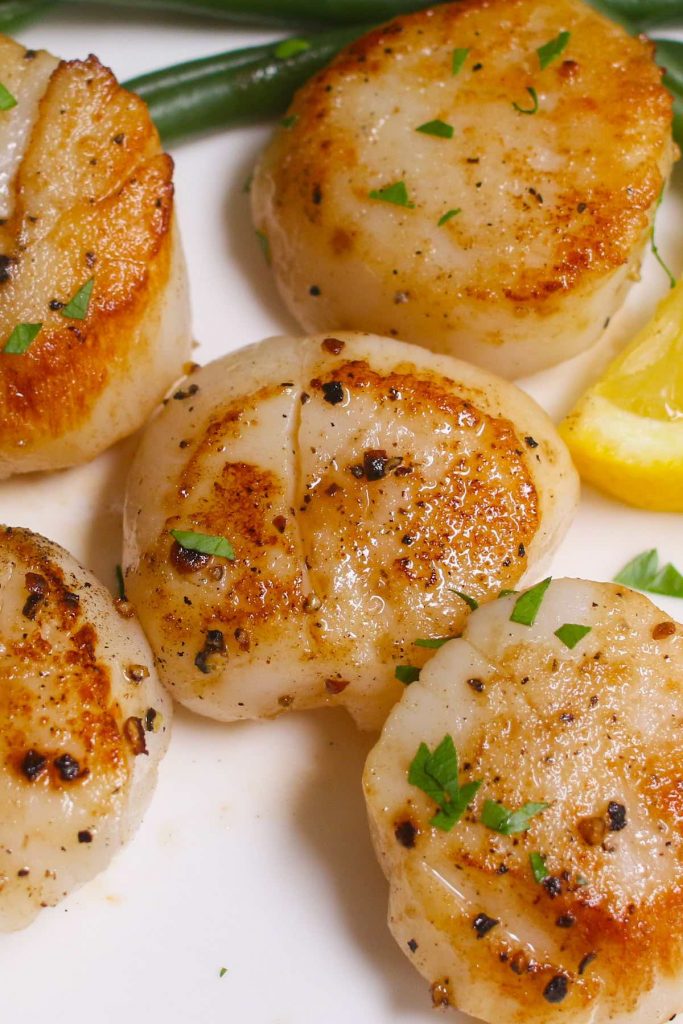 Juicy on the inside and crispy on the outside, sous vide scallops with lemon butter are the easiest way to cook scallops from fresh or frozen. The tip here is to use the sous vide method to cook the scallops and then sear at the end for tender scallops every time!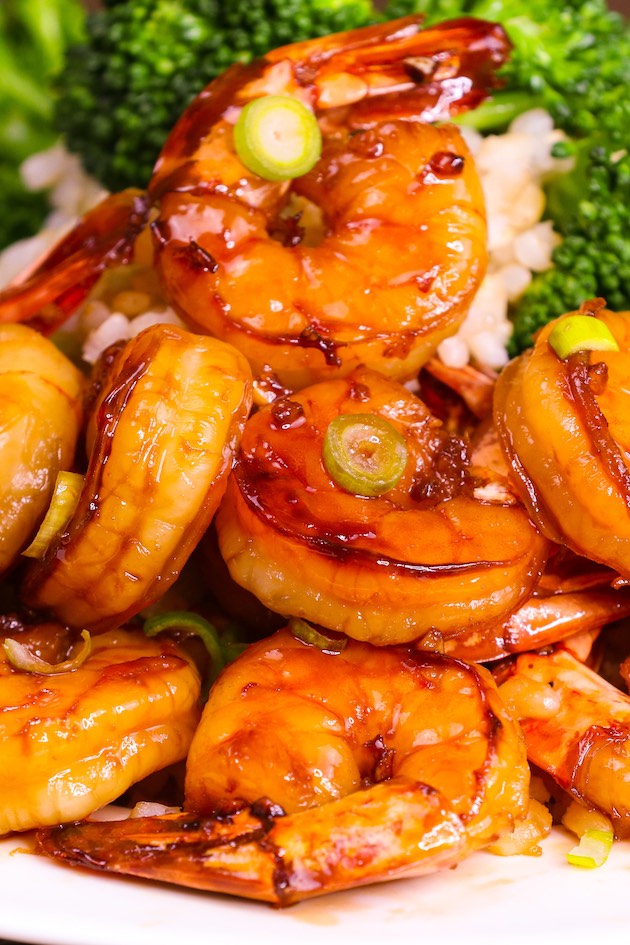 Six ingredients and 15 minutes are all you'll need for these succulent honey garlic shrimp! "Sweet, savory and irresistible" is how one friend describes this recipe. We'll suggest your sides here too!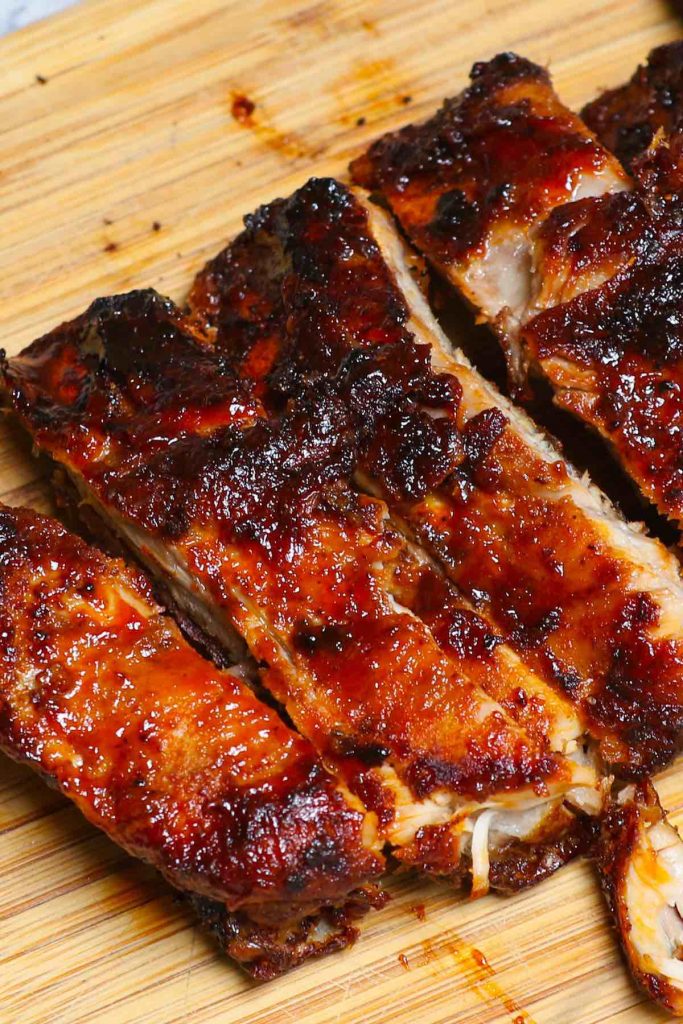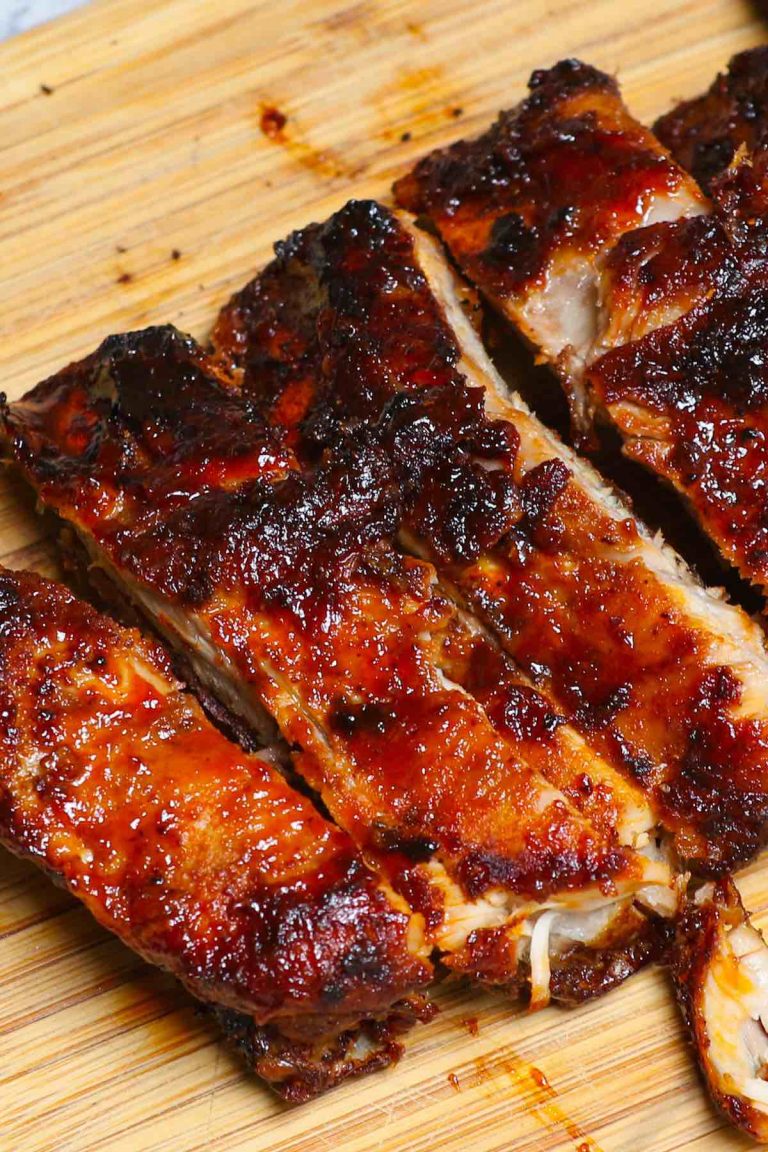 Tender, crisp and stay on the bone, air fryer bbq ribs are super easy to make and are ready in less than 30 minutes. Simply season the baby back ribs with a dry rub and place them in the air fryer, coat them with bbq sauce and you will have finger-lickin' ribs every time!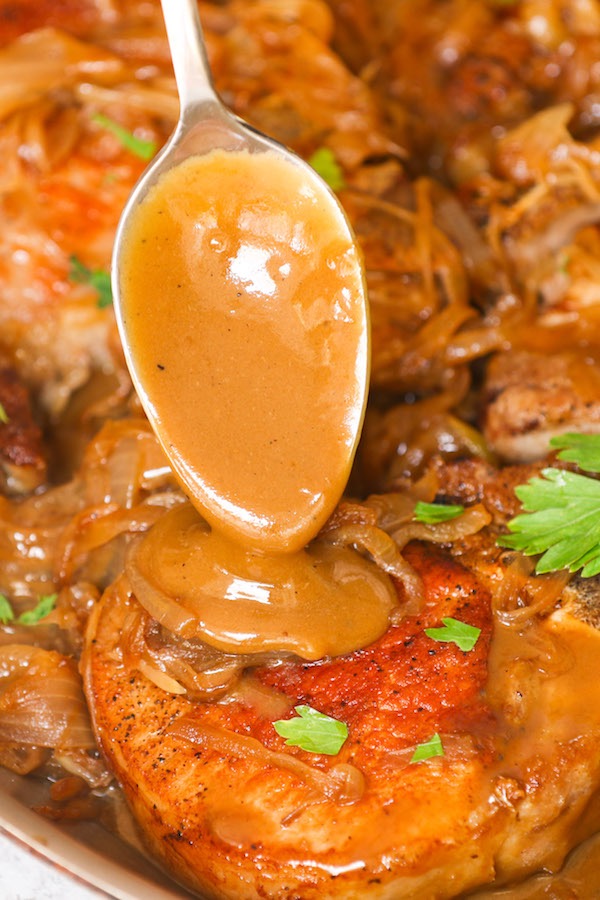 Completely smothered in a creamy, and rich onion gravy, these easy smothered pork chops are tender, juicy, and full of flavor! Perfect for a weeknight meal, date night, or really any time of the night! Be sure to make some extra sauce to dip or pour over your sides.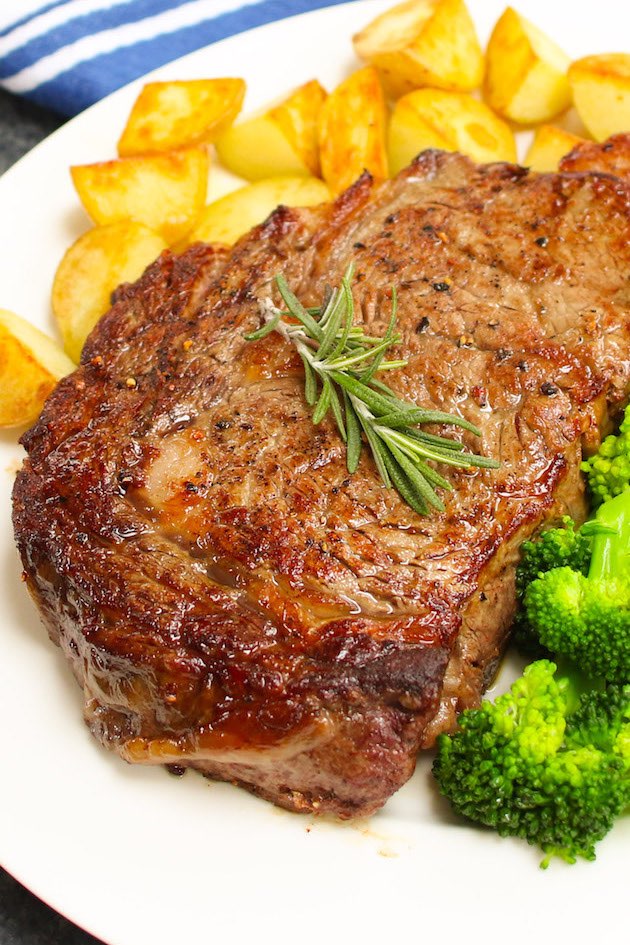 Juicy steak no matter the cut you choose! Sounds good, right? Broiling is one of the best ways to cook a steak. The direct, dry, heat sears the meat evenly, locking in all the juices!
A comfort food that is creamy, and flavorful, you may just think you are eating at Olive garden. It's a simple and elegant dish that you can make in 20 minutes. The best part is it's budget-friendly!
Fancy Romantic Dessert Ideas
To take these romantic dinner ideas to a new level, you can finish the night off with a fancy romantic dessert. Some ideas to make your love swoon are Creme Brulee, Chocolate Pudding, French Opera Cake, Oreo Cheesecake, cranberry-kissed chocolate silk, black forest cannoli parfaits, and a heart's delight eclair. Any of these options will have you feeling the love, feeling fancy, and definitely continue the romance.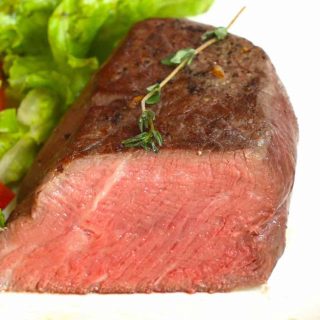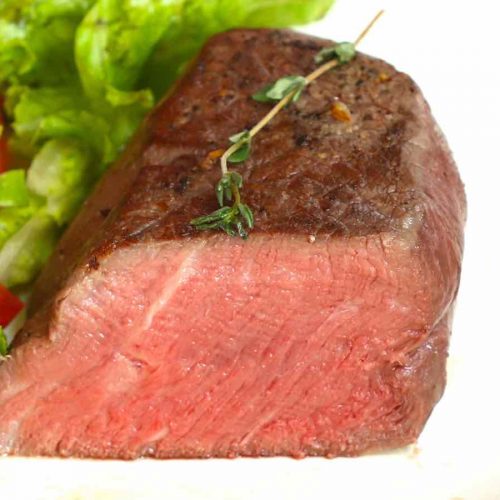 Easy Romantic Dinner Filet Mignon Recipe
Filet Mignon is one of the easiest Romantic Dinner Ideas you can make at home. It's super tender, juicy, and full of flavor.
Print
Pin
Rate
Ingredients
3/4

lb

filet mignon

ideally 1 ½ inch thick

1

tablespoon

olive oil

1/2

teaspoon

coarse salt

1/2

teaspoon

black pepper

1

teaspoon

minced garlic

1 ½

teaspoons

unsalted butter

fresh rosemary
Instructions
Preheat your oven to 425°F, and place the rack in the middle position.

Place a cast-iron skillet over high heat. Let it heat for 5 minutes or until very hot, using oven mitts at all times.

Pat dry the steak with paper towels to remove excess moisture.

Rub on all sides with 1/2 tablespoon of oil. Then season with salt and pepper.

Add the remaining oil to the pan. Then carefully add the filet mignons into the pan.

Sear the first side for 2 minutes undisturbed.

Add the garlic, butter, and rosemary to the pan. Then flip and sear the other side for 2 more minutes.

Transfer the skillet to the oven. Bake for about 5-8 minutes depending on your desired doneness. If you prefer medium rare, it will take about 5 minutes. Measure the internal temperature using an instant-read thermometer. Medium rare will measure 125-130°F.

Once cooked, remove the steak from the oven, and let it rest for 5 minutes on a plate. Slice against the grain, serve, and enjoy!
Nutrition
Calories:
558
kcal
|
Carbohydrates:
1
g
|
Protein:
31
g
|
Fat:
47
g
|
Saturated Fat:
18
g
|
Polyunsaturated Fat:
2
g
|
Monounsaturated Fat:
22
g
|
Trans Fat:
0.1
g
|
Cholesterol:
127
mg
|
Sodium:
666
mg
|
Potassium:
531
mg
|
Fiber:
0.2
g
|
Sugar:
0.02
g
|
Vitamin A:
97
IU
|
Vitamin C:
0.5
mg
|
Calcium:
18
mg
|
Iron:
4
mg
Tried this recipe?
Follow or tag us on Pinterest @izzycooking