The ultimate guide to Sous Vide Cooking! After many, many meals cooked using different cooking techniques, I have come to a very simple realization: There are few things in life more delicious than a good piece of Sous Vide meat. It's a low-and-slow water bath cooking method with very precise temperature. The result is amazing and success is guaranteed for the perfect doneness each time!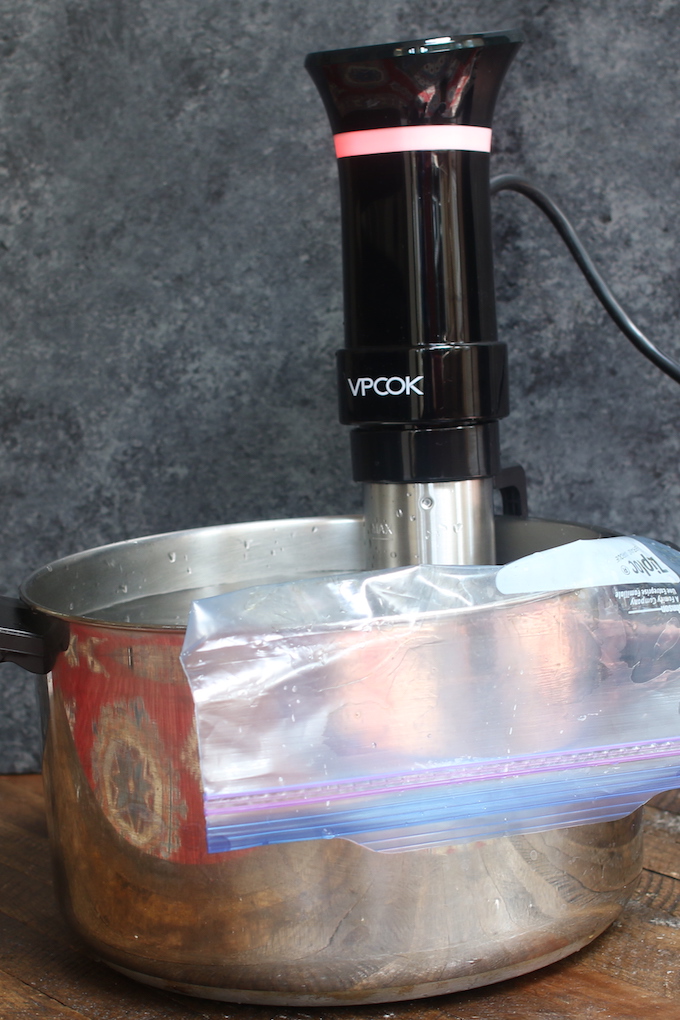 If you are new to Sous Vide, you've come to the right place. This post will show you everything you need to know about sous vide and how to use sous vide cooker to cook an amazing meal!
You can read from start to finish if you are just starting out, or use the links below to jump to the sections you are interest in:
What is sous vide
Sous vide is a French term (pronunciation: soo veed) which translates to "under vacuum". It's a "low temperature long time " (LTLT) cooking method by sealing food in a bag, then cooking for a long time to a very precise temperature in a water bath. This technique produces results that are impossible to be achieved by other methods, and is incredibly EASY to use!
Sous vide used to be employed only by professional chefs by restaurants, but thanks to new technology, affordable sous vide machines are now accessible for home cooks for around $100 dollars. It has become very poplar in recent years, and you can cook pretty much everything from vegetables to fish and meat.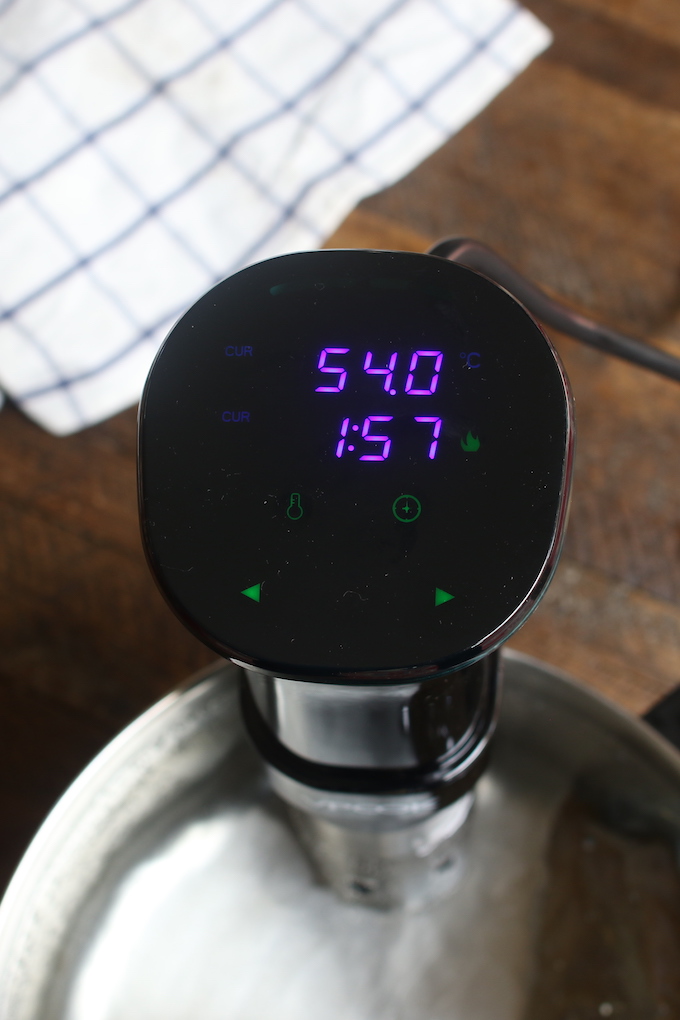 What is the purpose of sous vide cooking?
When we cook meat and seafood, there is a small window of the perfect doneness with a traditional method like grilling, pan-searing and baking. Because the cooking temperature is much higher than the ideal internal temperature of the food, the outside will inevitably be far more cooked than the center. Therefore, it's easy to overcook the edges while the middle is still raw.
Sous vide method can solve this problem as it has accurate temperature control. The machine can warm a water bath to the temperature you set, and keep it there for hours, or even days.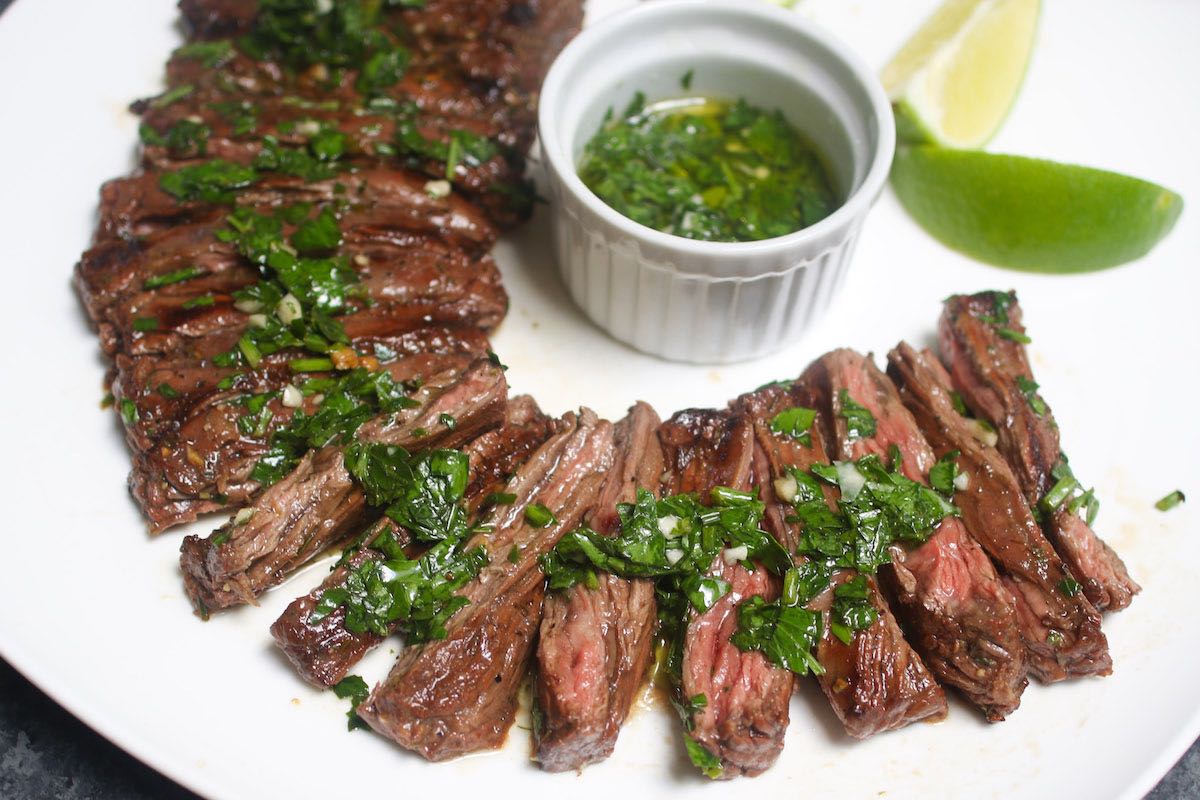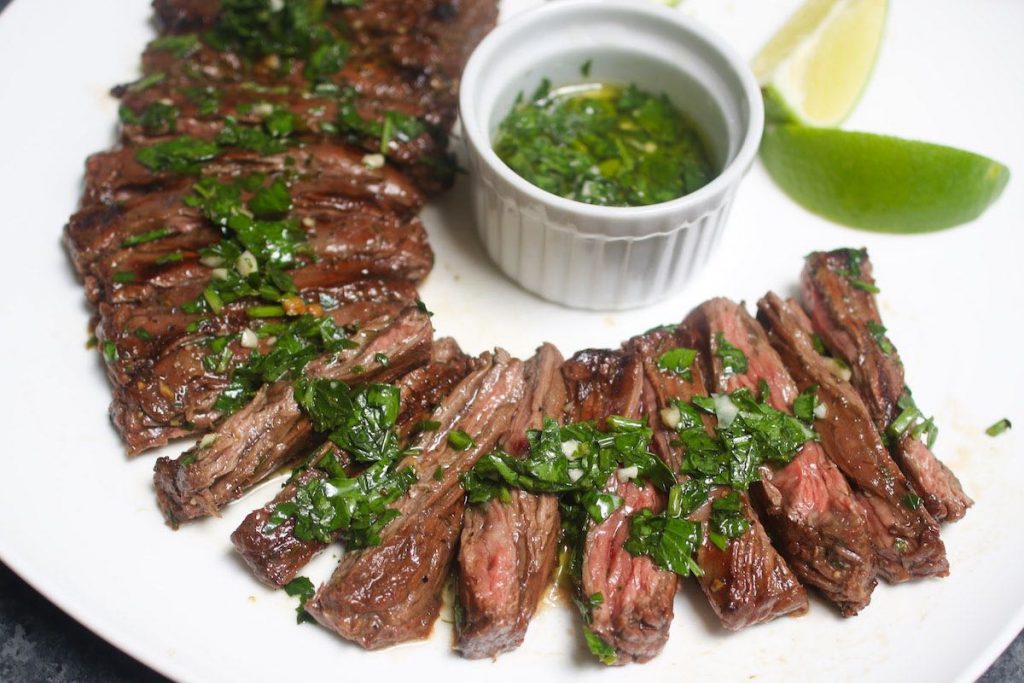 What are the benefits of sous vide cooking?
The food cooked with sous vide doesn't brown like the traditional method, you can simply sear it quickly before serving so that you can have the best of both worlds.
Sous vide steak
Steak is the most popular food to use sous vide method, as when the grilled or pan-seared steak is medium-rare in the center, the edges are always overcooked. With sous vide method you will get a perfect medium-rare completely from edge-to-edge. Besides, who doesn't like juicer and more tender steak?
Most steak cuts are suitable for sous vide cooking, especially some tougher cuts like short ribs or chuck roast, but some tender center cut like sirloin and strip steak also benefits from this method.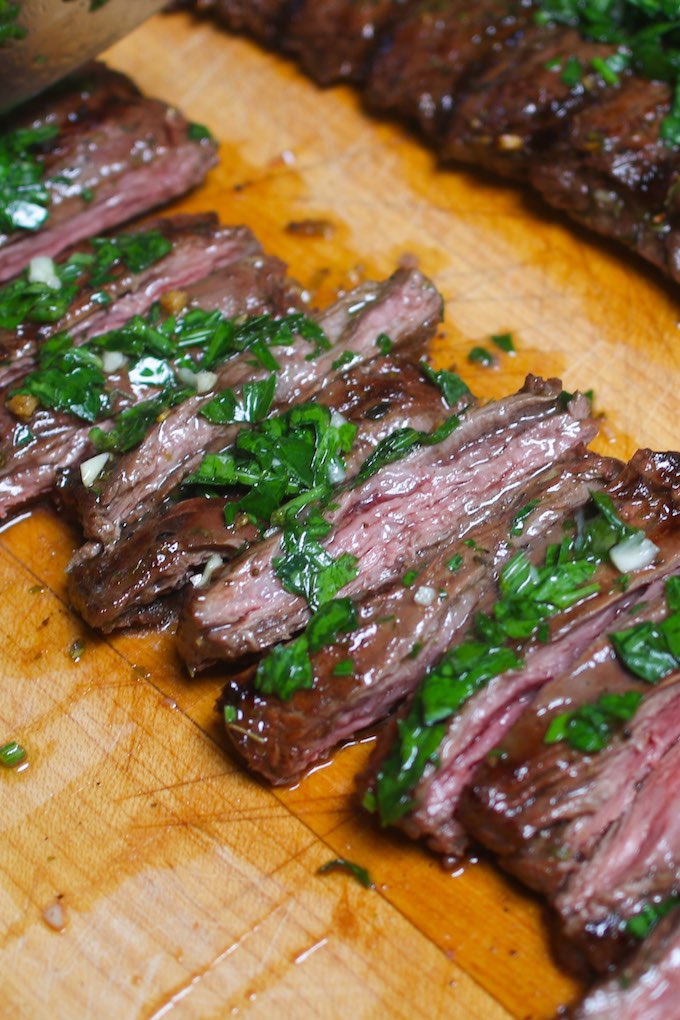 Sous vide temperatures
For your convenience, here is a quick guide to common sous vide cooking temperatures (cooking times varies by different food and types of the cut):
For beef, lamb and veal:
| | |
| --- | --- |
| Doneness | Temperatures |
| Rare | 125°F or 52°C |
| Medium Rare | 135°F or 57°C |
| Medium | 145°F or 63°C |
| Medium Well | 150°F or 66°C |
| Well Done | 160°F or 71°C |
For Pork :
| | |
| --- | --- |
| Doneness | Temperatures |
| Medium Rare | 134°F or 56°C |
| Medium | 140°F or 60°C |
| Well Done | 160°F or 71°C |
For Chicken
| | |
| --- | --- |
| Types | Temperatures |
| Light Meat Juicy & Tender | 149°F or 65°C |
| Dark Meat Juicy & Tender | 167°F or 75°C |
For Fish and Seafood:
| | |
| --- | --- |
| Doneness | Temperatures |
| Rare | 116°F or 47°C |
| Medium | 126°F or 52°C |
| Well Done | 140°F or 60°C |
For Eggs:
| | |
| --- | --- |
| Doneness | Temperatures |
| Pasteurized | 135°F or 57°C |
| Soft Cooked | 147°F or 64°C |
| Hard Cooked | 160°F or 71°C |
| Scrambled | 167°F or 75°C |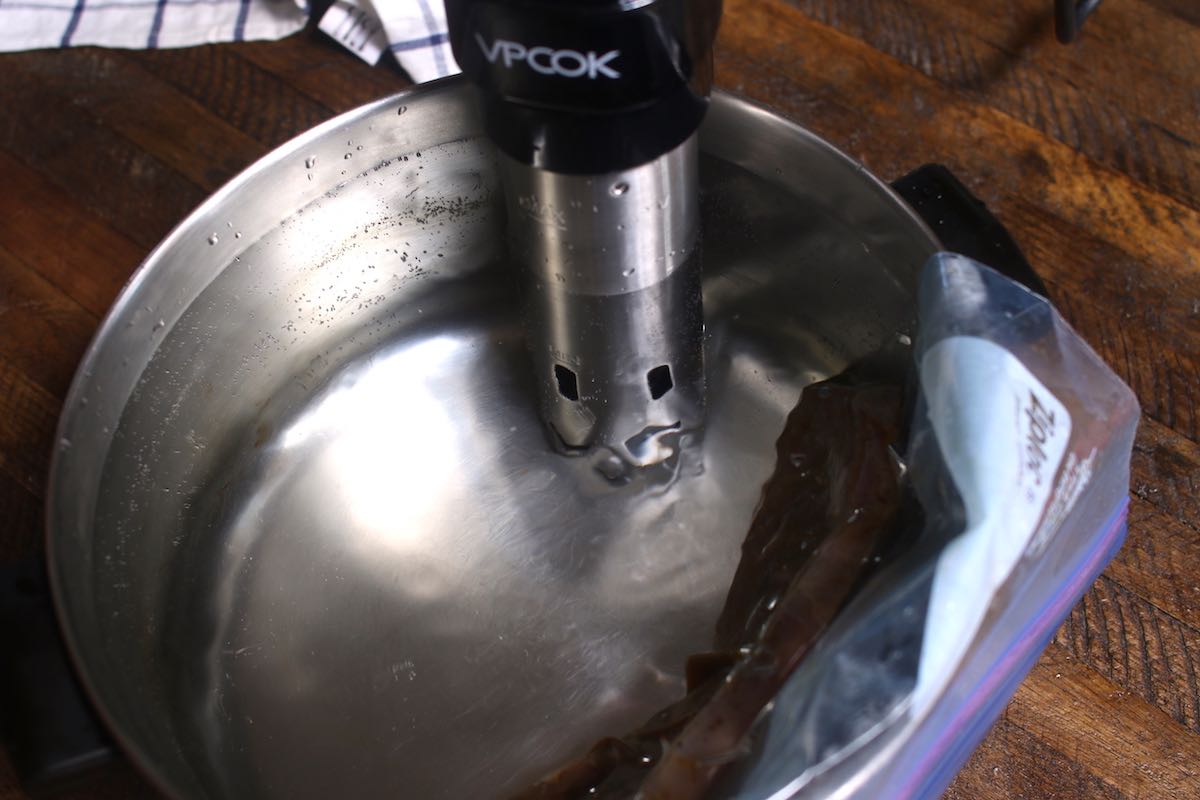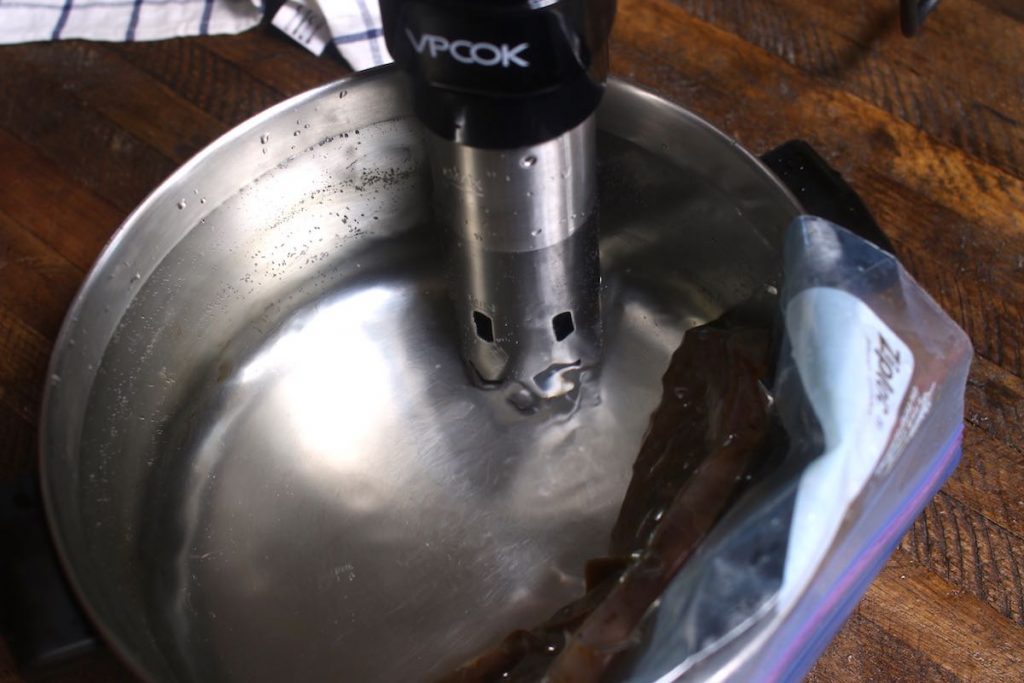 The best sous vide machines and accessories
There are two types of sous vide machines: Immersion Circulators and Water Ovens (all-in-one boxes). Immersion circulators are stick-like units and more convenient. Based on Business Insider's research, here are a few most popular ones:
If you choose to use immersion circulator, you will need a few accessories: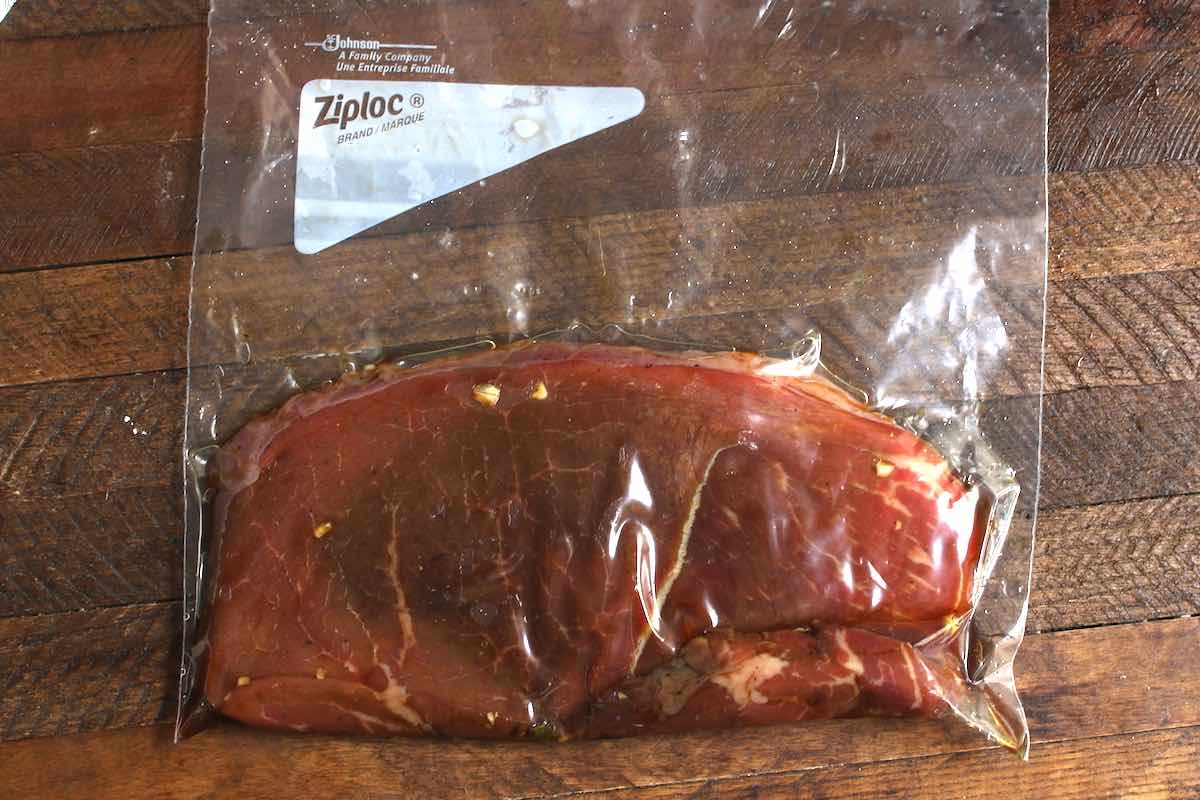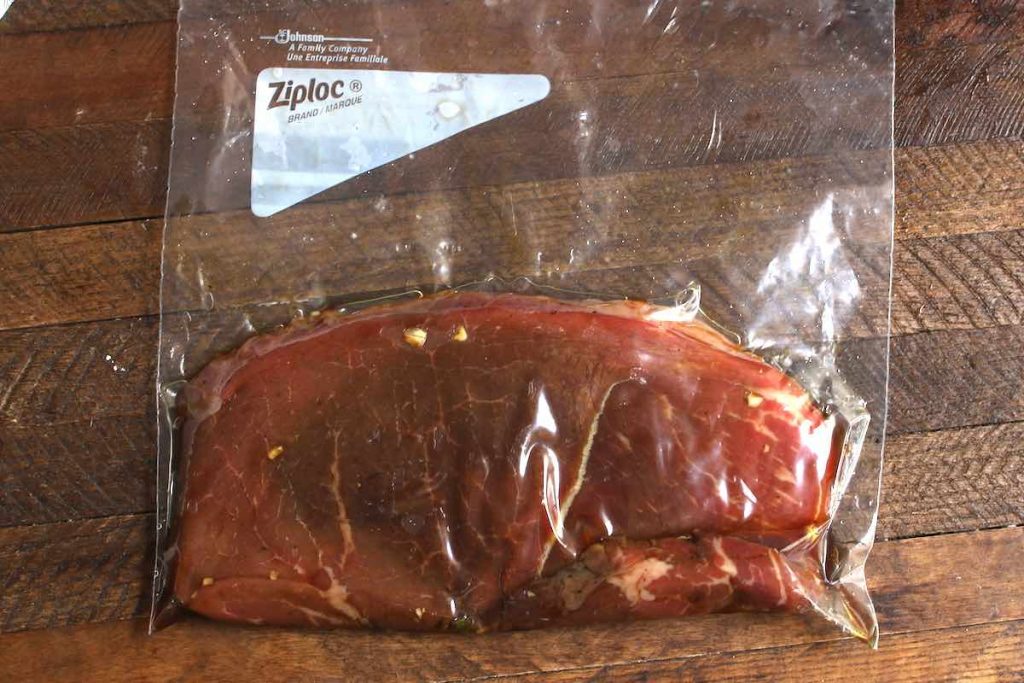 Is sous vide safe?
Is it safe to cook food in plastic bags? Yes, bags made for cooking sous vide are perfectly safe. Popular brands or zip-top bags are great as well.
Is it safe to cook meat at low temperatures? According to USDA, food held in the "danger zone" (between 40°F and 140°F) for more than 2 hours presents a risk of bacteria growing. But due to the built-in buffer zone, 130°F is a more accurate cutoff point, and harmful bacteria cannot grow above 130°F. The lengthy cook time actually eliminates the risk of contamination as the water essentially pasteurizes your food. As long as you set the temperature above this level, sous vide method is safe.
What can I make with sous vide?
While sous vide works best for cooking meat and fish for the perfect doneness, you can also use it to cook other food such as vegetables, eggs and fruits. Here are a few popular Sous Vide Recipes: