The best Sous Vide Recipes for perfect breakfast, dinners, desserts, and meal prep! Whether you are sous vide cooking steak, chicken, pork, fish, eggs, or vegetables, we have something for everyone. With these 36 foolproof easy Sous Vide Recipes, you'll be making restaurant-quality meals that the whole family will love!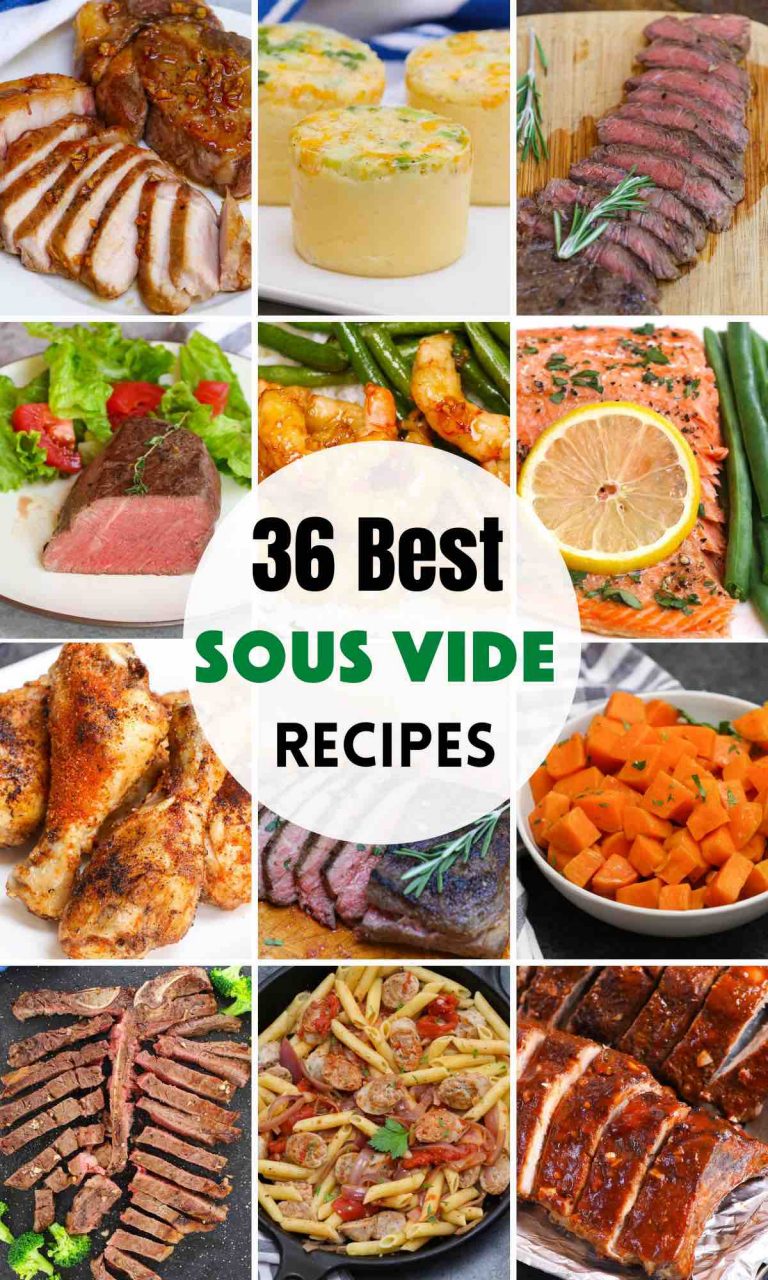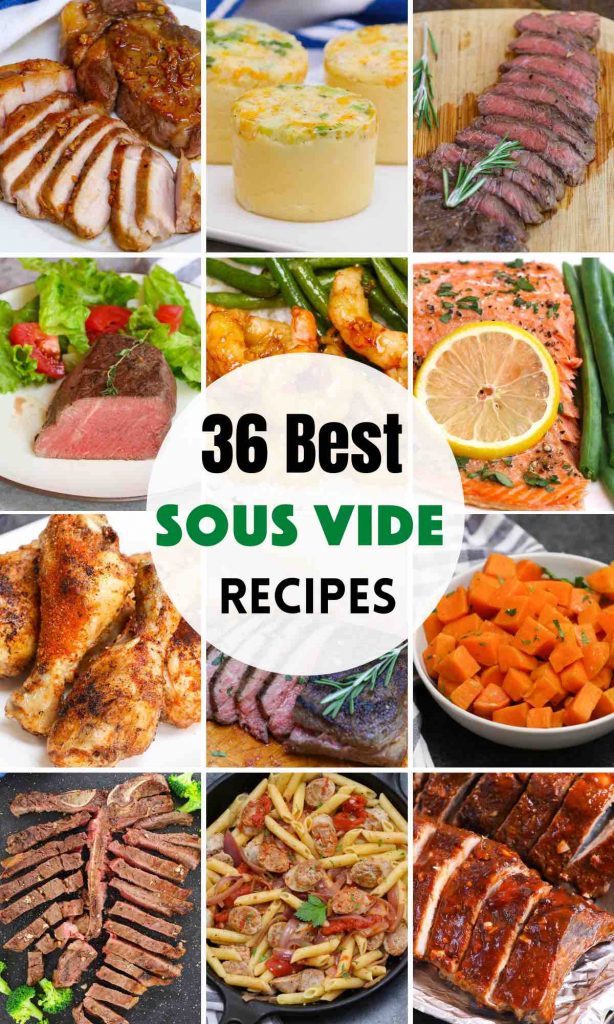 Sous Vide recipes help you to cook the food to a precise temperature, producing a perfect dish with minimum effort. I use my Sous Vide Machine many times every week, like cooking Sous Vide Poached Eggs for breakfast, Sous Vide Brisket or Sous Vide Fish for dinner, and Sous Vide Cheesecake for dessert.
I have several sous vide immersion circulators, and this is the model I like most.
What is Sous Vide?
Sous vide is a French term that translates to "under vacuum". It's a cooking method by sealing food in a bag, then cooking for a long time to a very precise temperature in a water bath. This technique produces results that are impossible to be achieved by other methods, and is incredibly EASY to use!
If you are new to sous vide, we've written a simple guide to get you started: What is Sous Vide Cooking. You'll find everything you need to know about sous vide.
Why You'll Love Sous Vide Recipes
The No.1 reason we love sous vide cooking is the perfect texture EVERY TIME! It takes the guesswork out of cooking, and you'll never overcook or undercook your food.
Sous vide machine cooks the food evenly all the way through, and you'll get an even doneness edge to edge.
You can walk away while it's cooking, as it's low-stress cooking by eliminating short windows of time for perfect doneness.
Sous vide is great for meal prep.
Below, you'll find 36 best sous vide recipes we've made and loved on all sorts of occasions: Thanksgiving family gatherings, date nights, and meal prep for busy weekdays. Turns out, most sous vide recipes only need a few simple ingredients – olive oil, salt, pepper, and fresh herbs – to create a restaurant-quality meal every time.
These sous vide dishes are some of our favorites. I hope you like them as much as we do!
Best Sous Vide Steak Recipes
Steak is the most popular food to cook sous vide. If you'd like to bring the wonderful steakhouse experience to your dining table, sous vide is your best friend! It cooks your steak to the perfect doneness with minimal effort. Once you try it, you'll never look back!
1. Sous Vide Sirloin Steak
Make this family-sized steak for Sunday dinner, and it'll be a guaranteed hit. The sous vide method makes the best tender and juicy sirloin steak!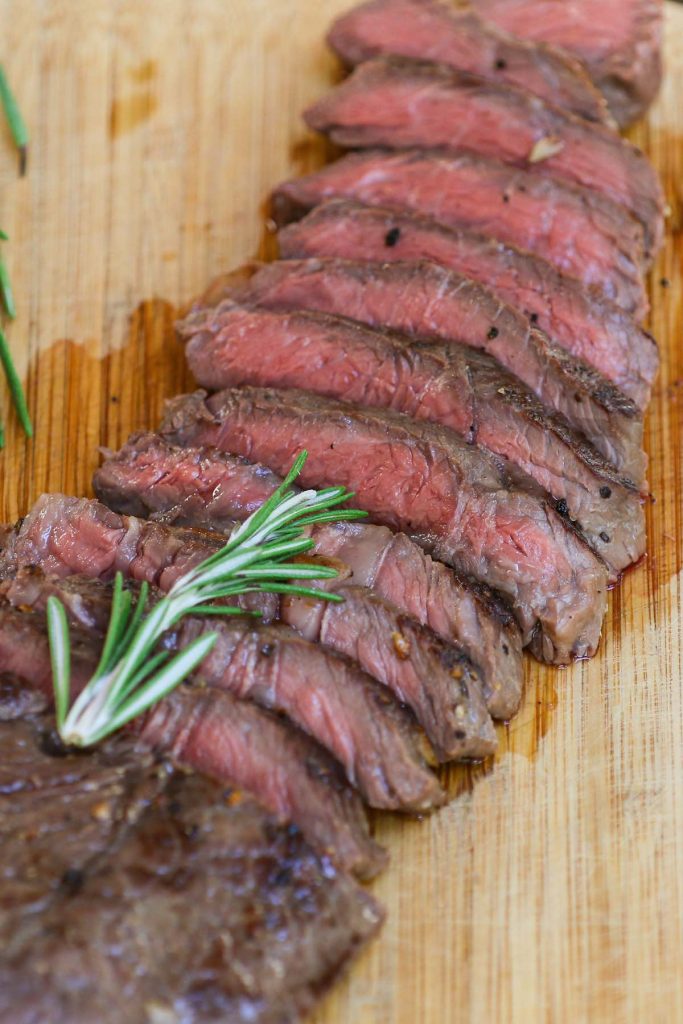 2. Sous Vide Ribeye Steak
This recipe is perfect for any special occasion. After sous vide cooking, we butter-basted the steak quickly in the skillet which takes the whole thing over the top.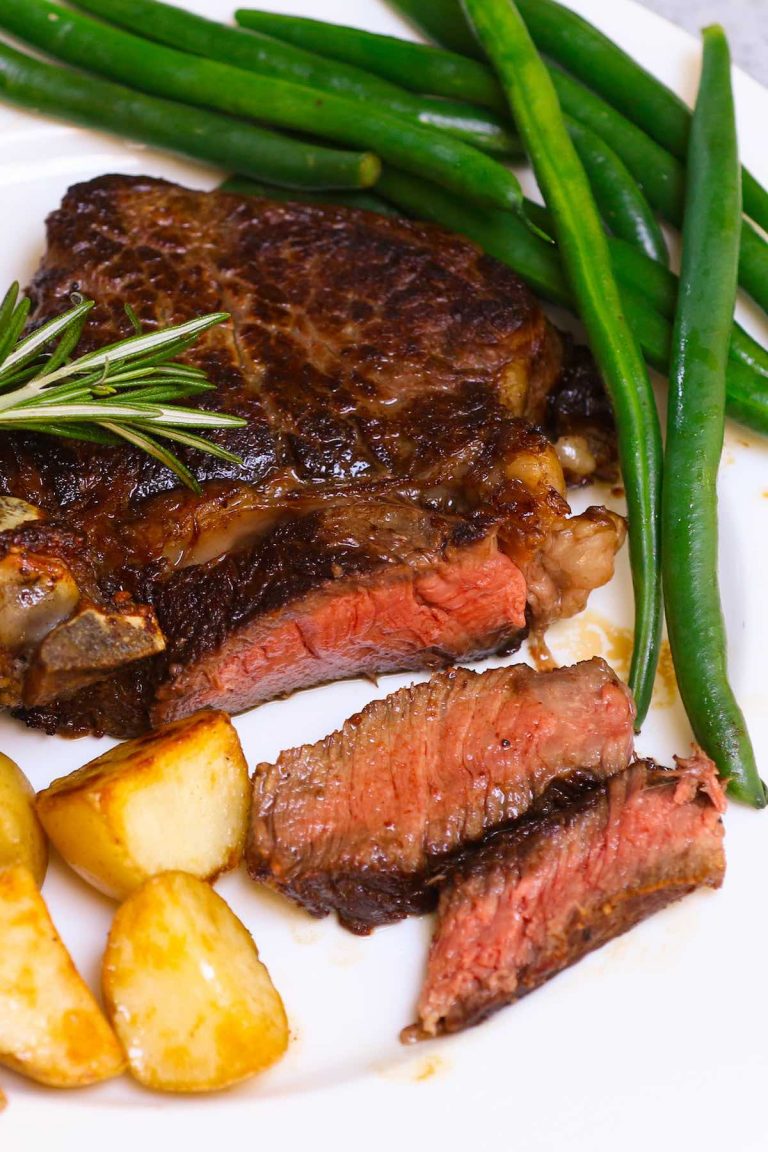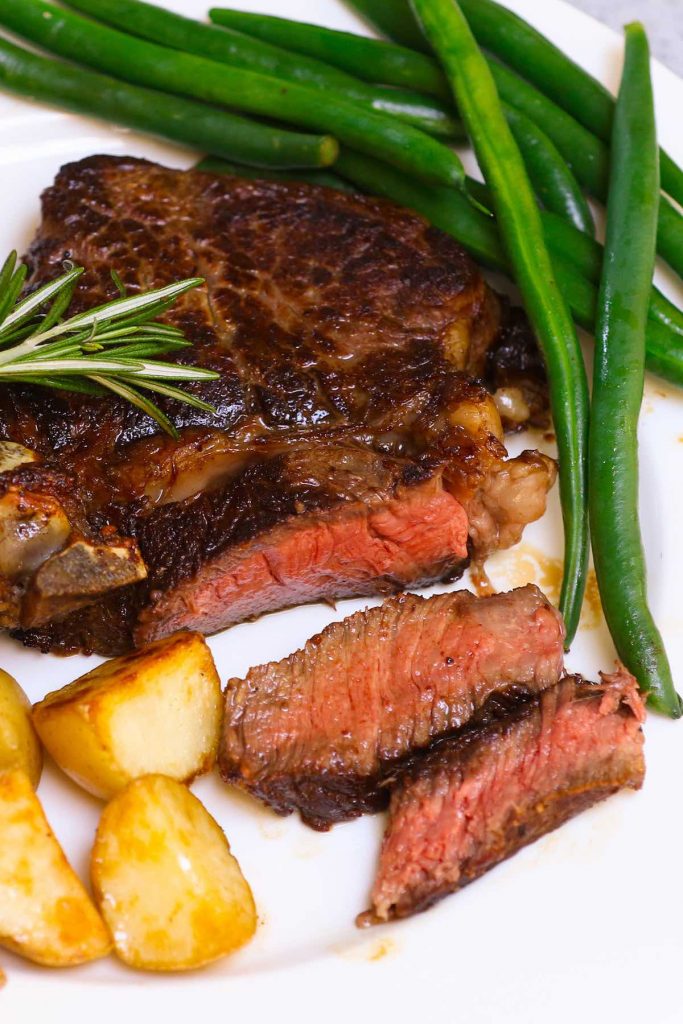 3. Sous Vide Tri Tip Santa Maria Style
Nothing beats this Santa Maria Style Sous Vide Tri Tip when it comes to flavor! The peppery, garlic-y steak is unforgettably good!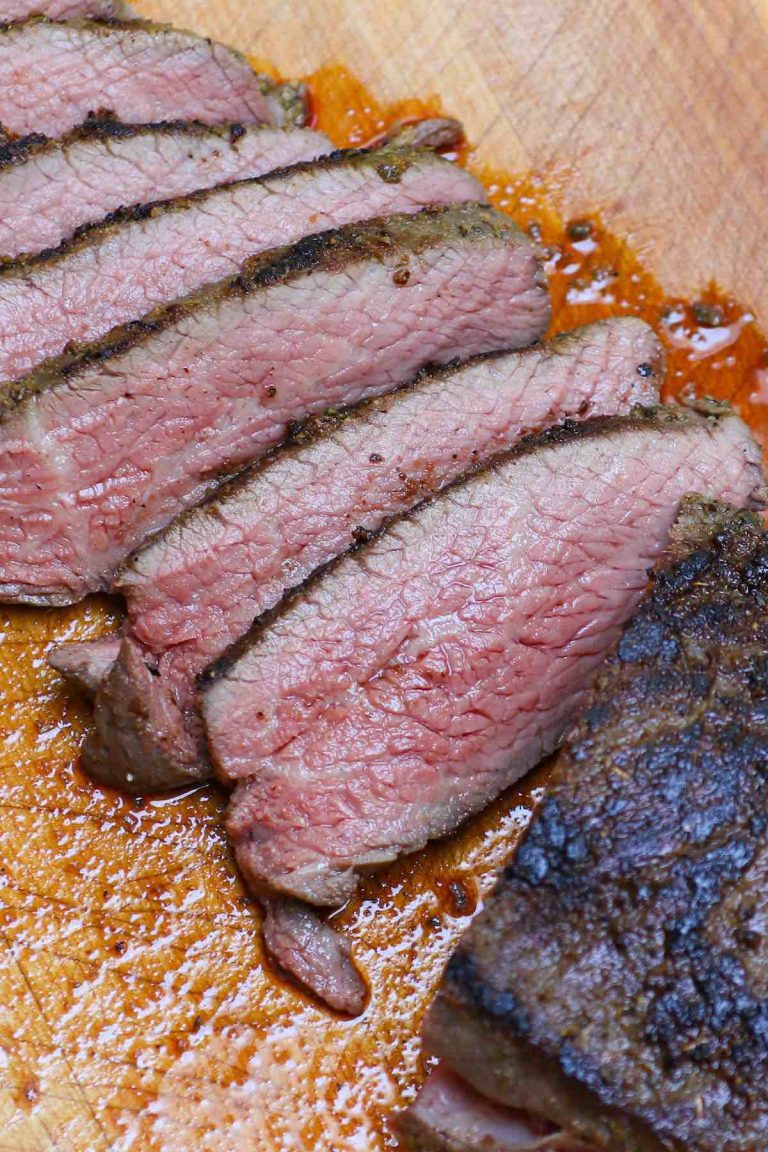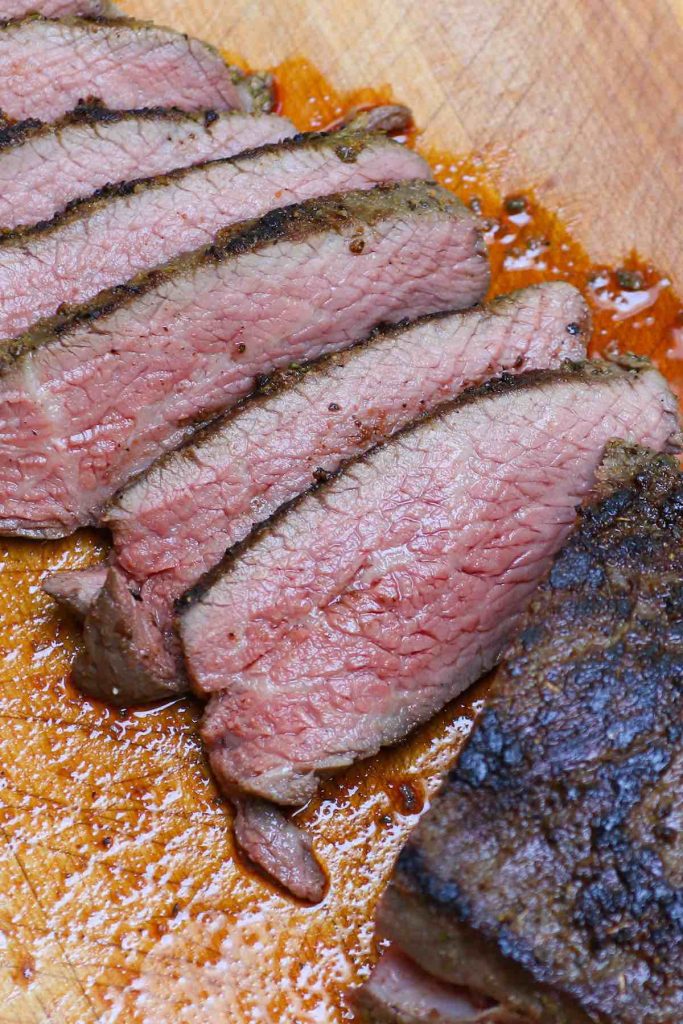 4 Sous Vide Filet Mignon
The beef tenderloin is sous vide cooked to perfection with the most tender texture, and then finished with a quick sear in a hot skillet. Great for a special date night!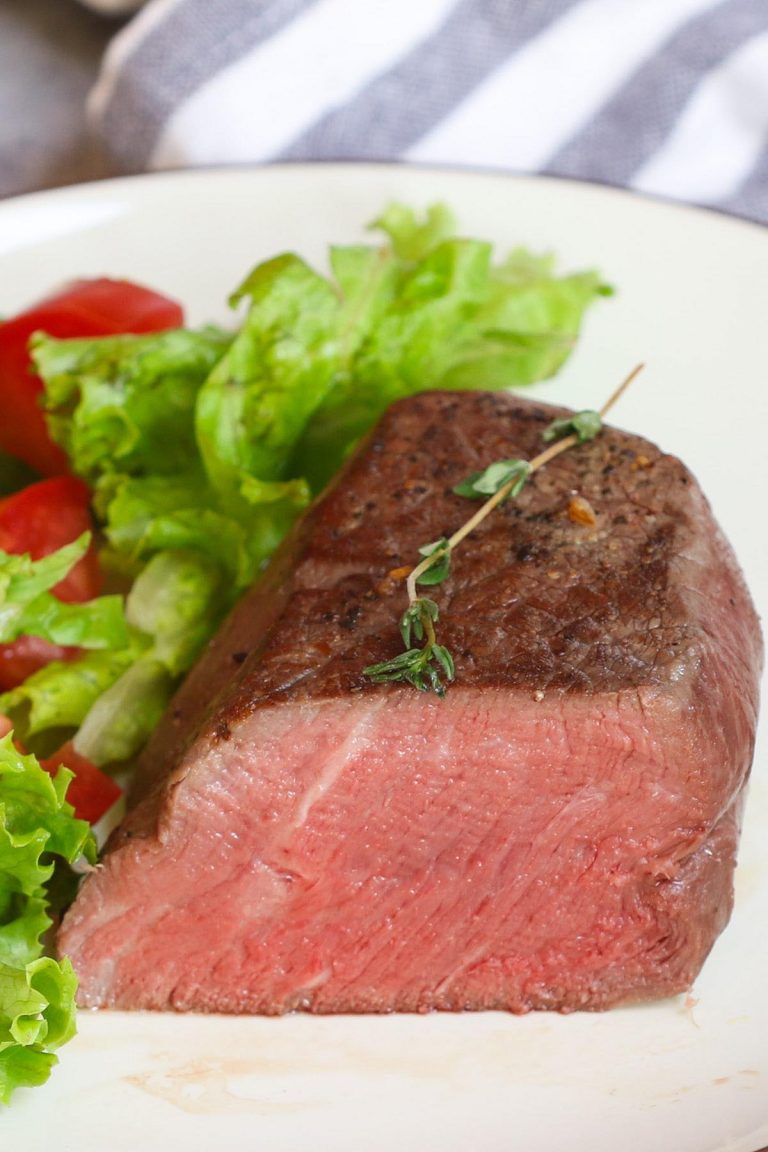 5. Balsamic Marinated Sous Vide Flank Steak
Like Sous Vide Skirt Steak, the sous vide method turns this cheap cut into a tender and mouth-watering piece of protein. The balsamic, honey and soy sauce based marinade infuses the steak with the delicious sweet and tangy flavor.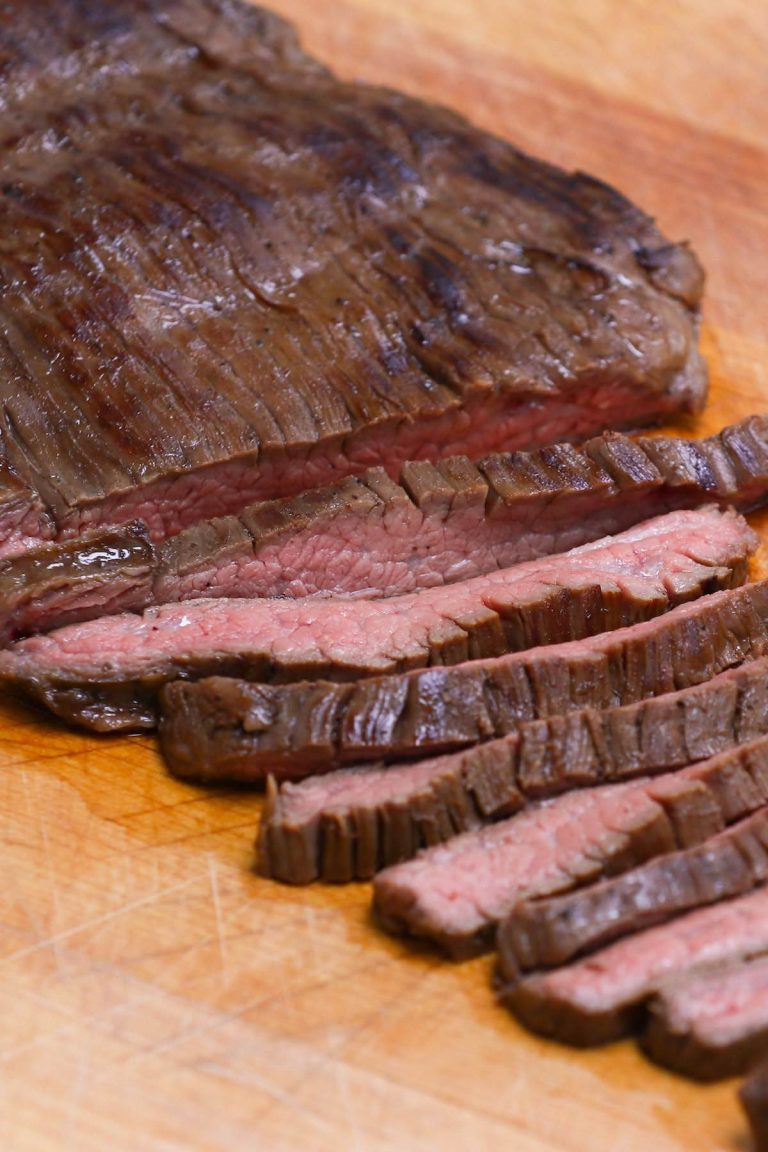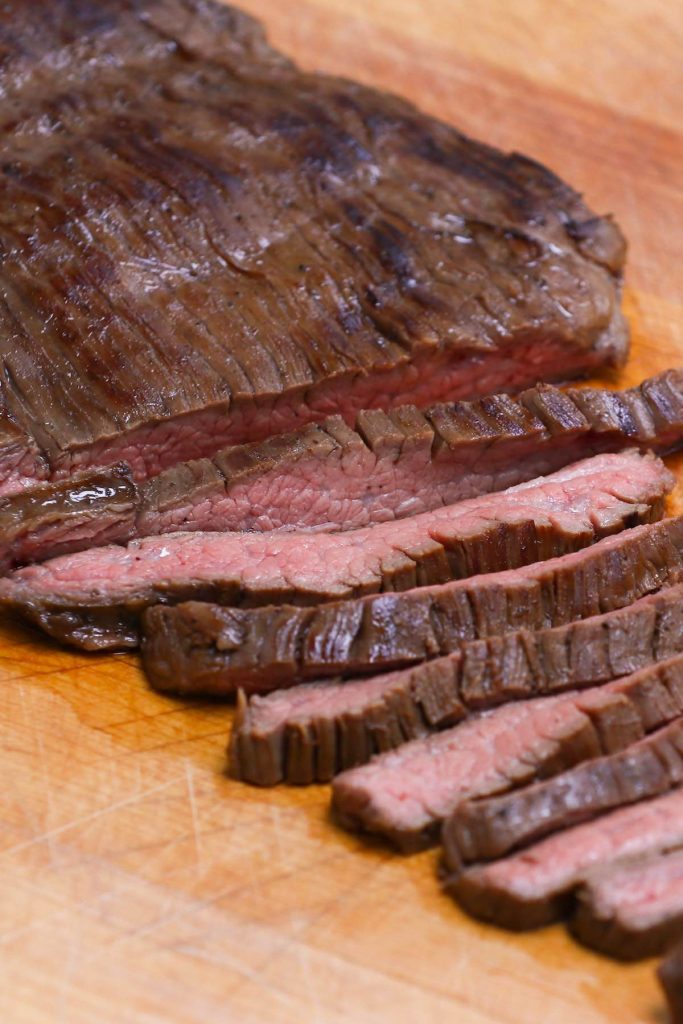 6. Perfect Sous Vide Porterhouse Steak
You won't miss your favorite steakhouse with Sous Vide T-bone Steak or this easy sous vide porterhouse recipe. So tender and juicy!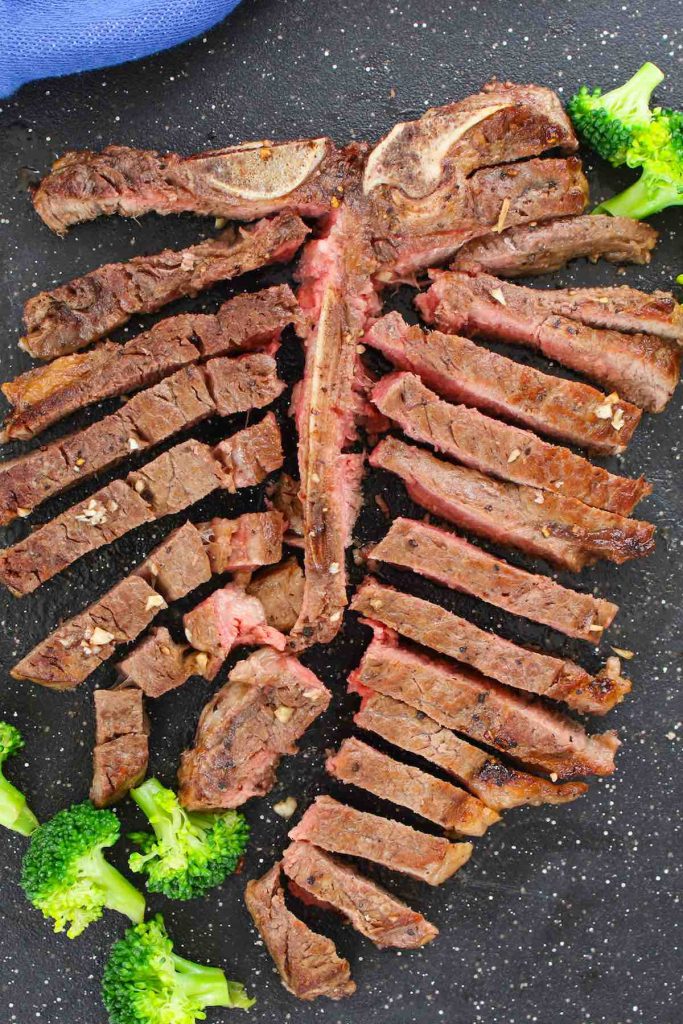 7. Sous Vide London Broil (Top Round Steak)
Sous vide is the best way to cook the lean but budget-friendly top round steak, turning it into a tender and flavorful dinner. While you'll need to marinate the steak and cook for 6 hours in the warm water bath, it's totally worth it.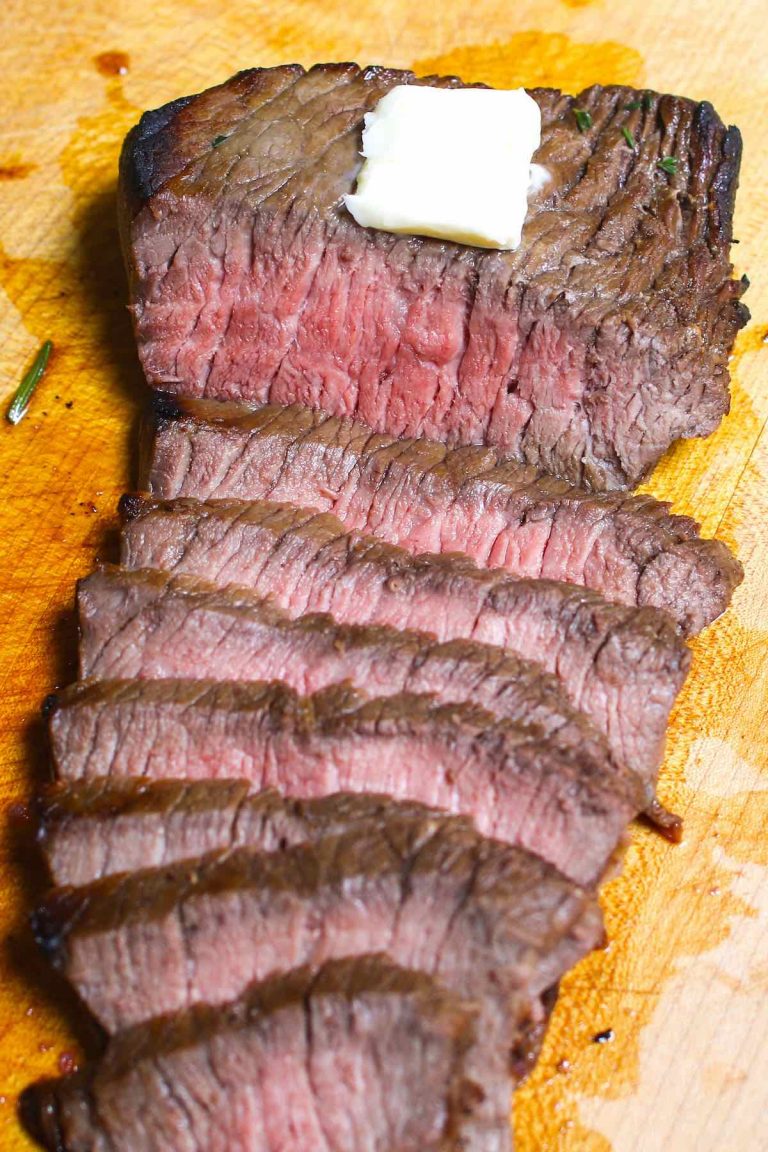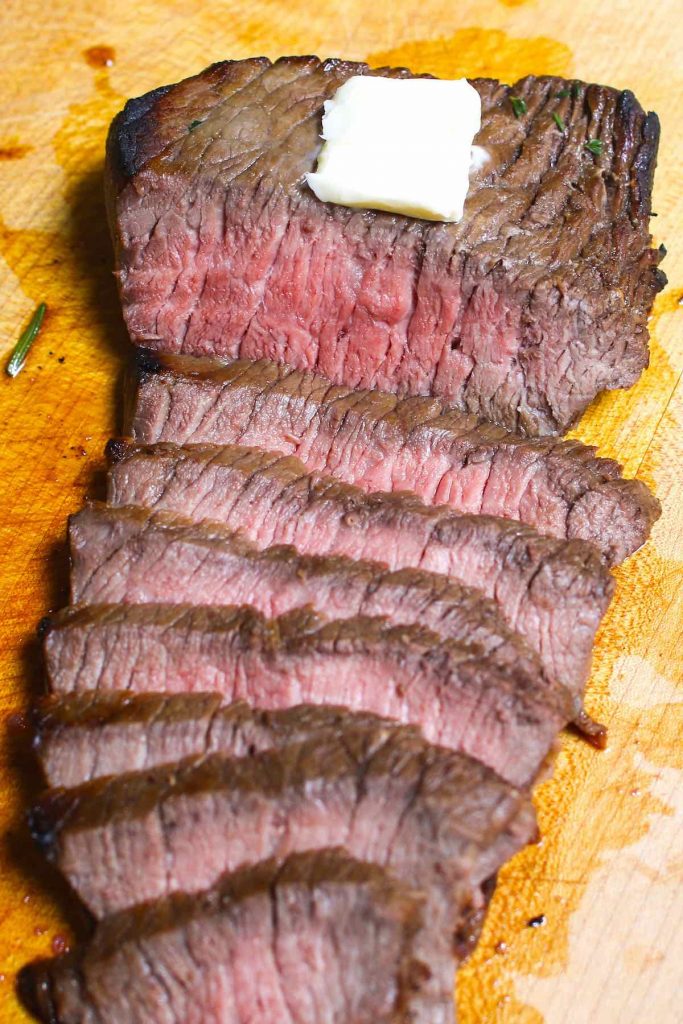 Best Sous Vide Chicken Recipes
Forget dry chicken with the sous vide technique, which allows you to control the temperature precisely and produces the perfect chicken that's full of flavor!
8. Sous Vide Chicken Breast (Fresh or Frozen)
If you haven't tried cooking chicken breast sous vide, you are missing out! It makes the meat with unparalleled juiciness. This recipe is so versatile and you can easily turn it into many boneless or bone-in chicken breast recipes like shredded chicken or chicken teriyaki!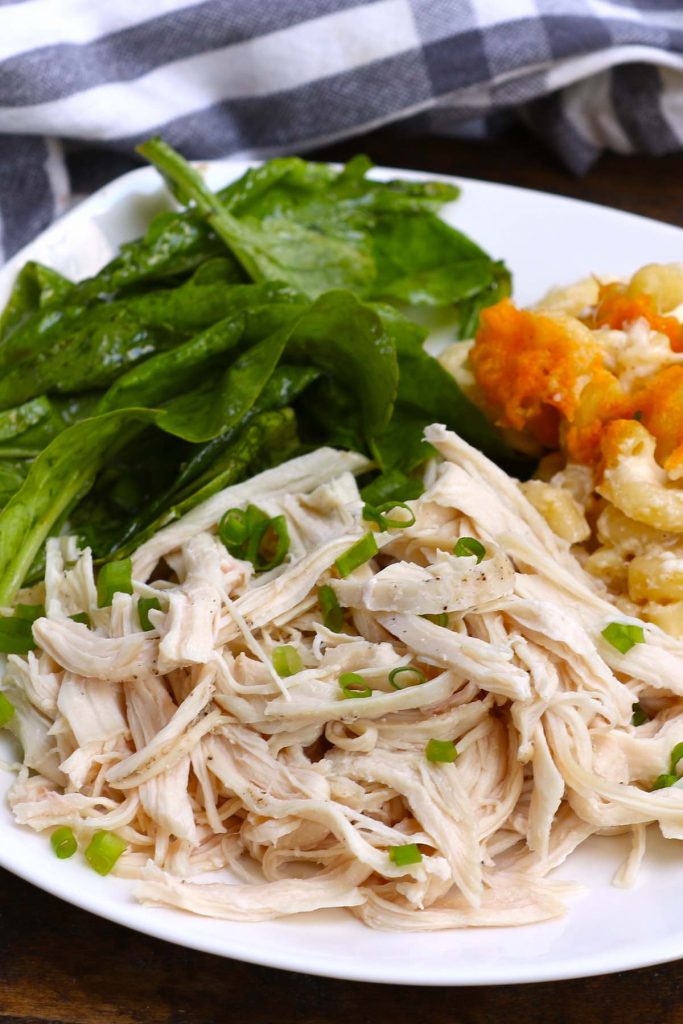 9. Honey Garlic Sous Vide Chicken Thighs with Crispy Skin
It's a tender and flavorful family favorite meal. Great for meal prep or a quick weeknight dinner.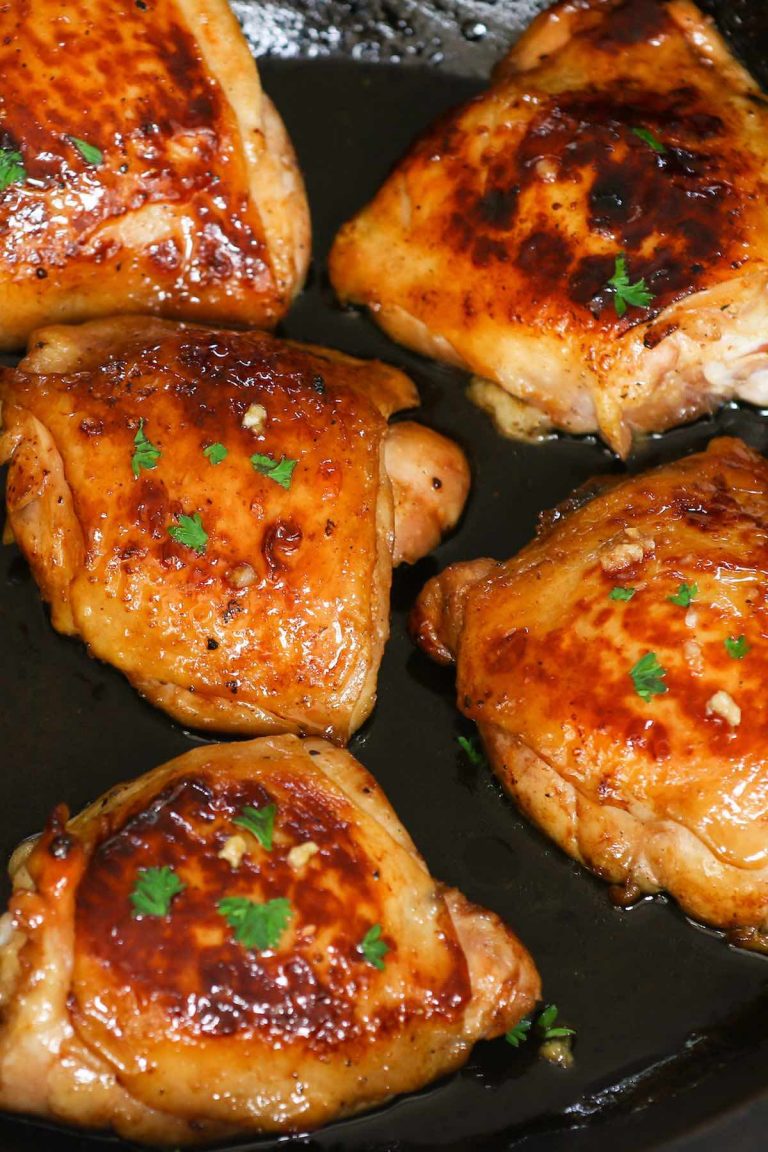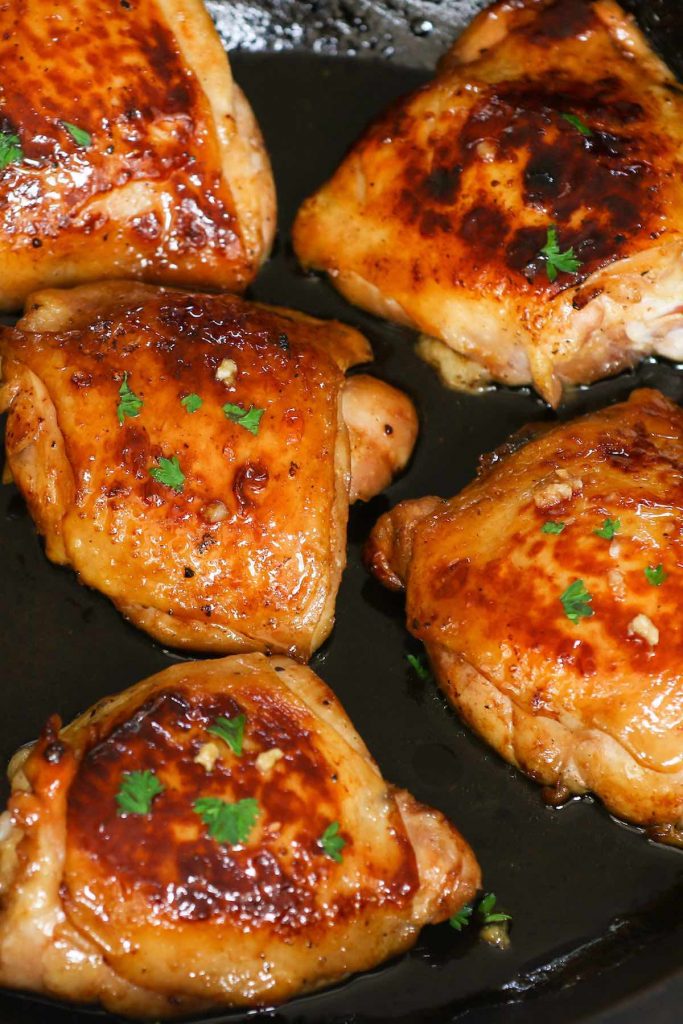 10. Sous Vide Buffalo Chicken Wings
They're tender, juicy, and loaded with flavor, perfect for game day!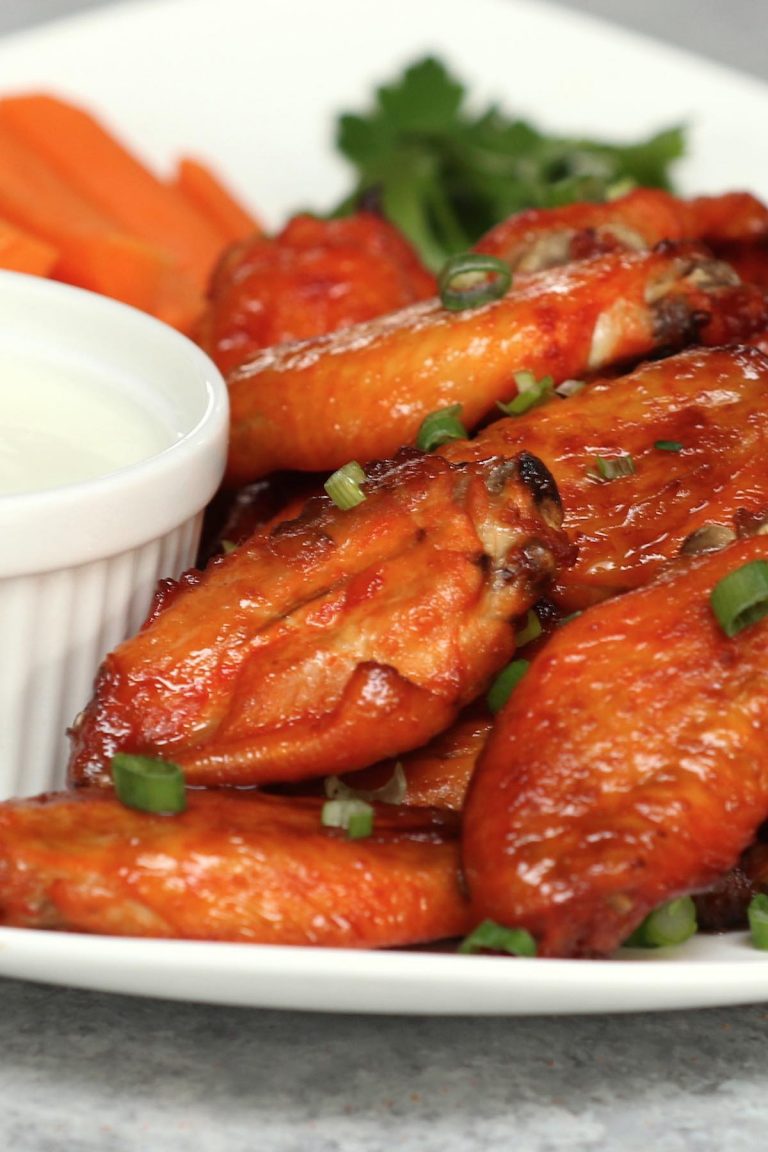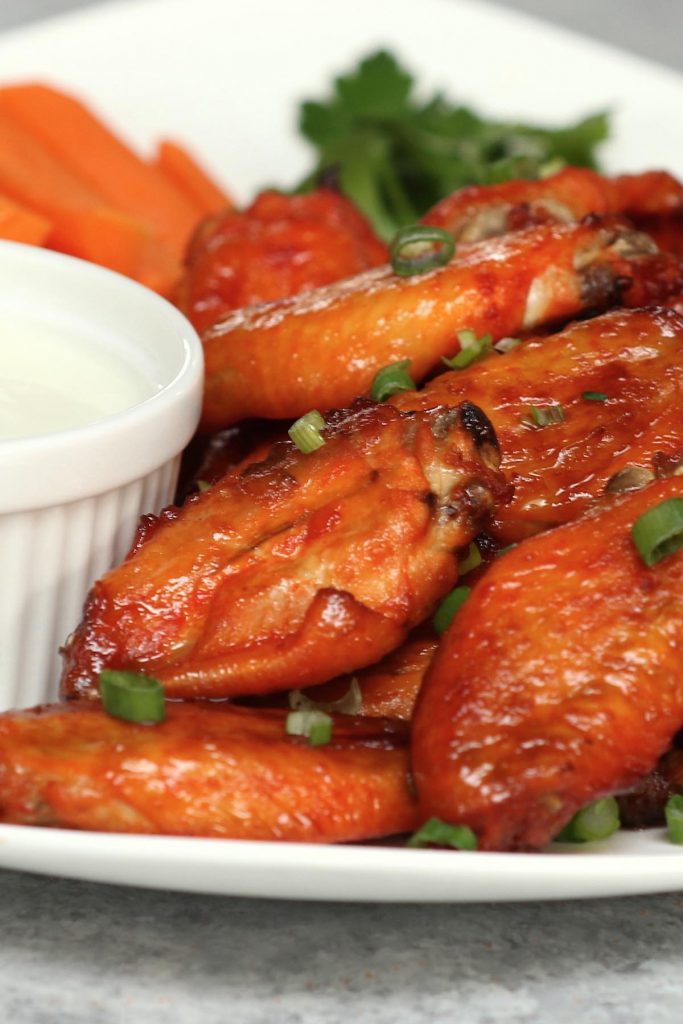 11. Sous Vide Chicken Drumsticks
Make them for your next party! The chicken legs are rubbed with simple seasoning, and then sous vide cooked to perfection. The skin crisps up when seared in a hot skillet in the end. Best chicken drumsticks ever!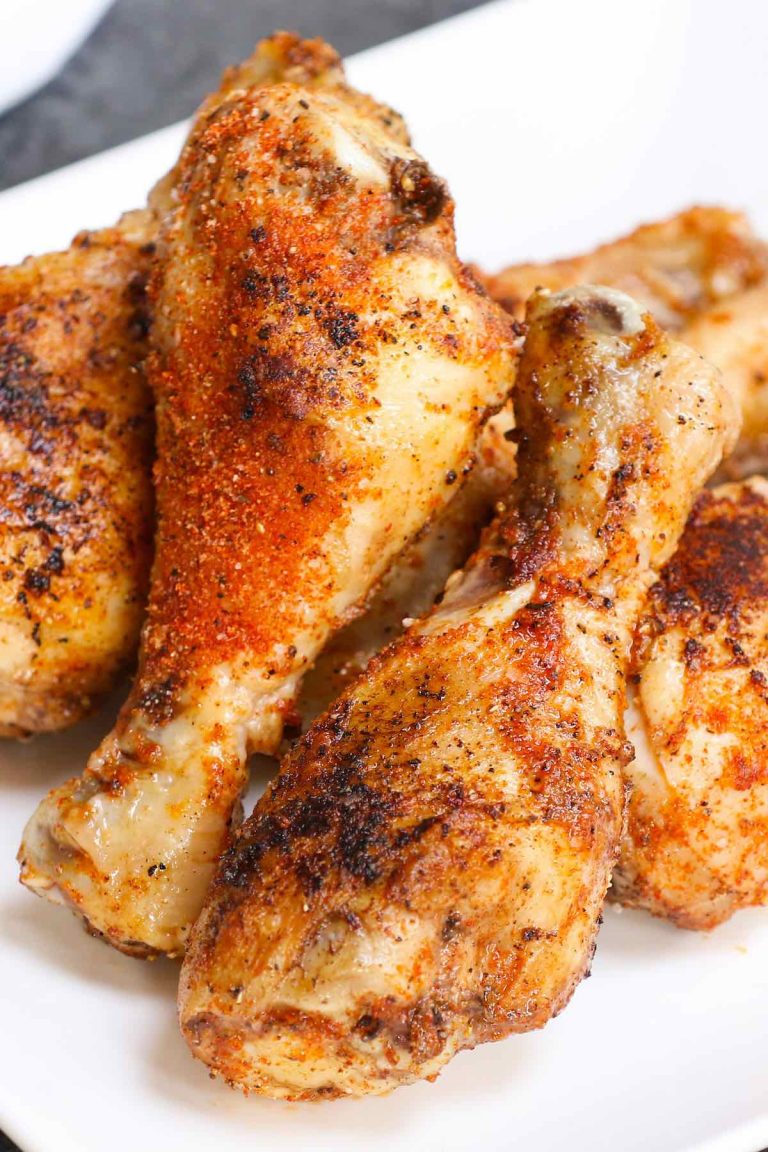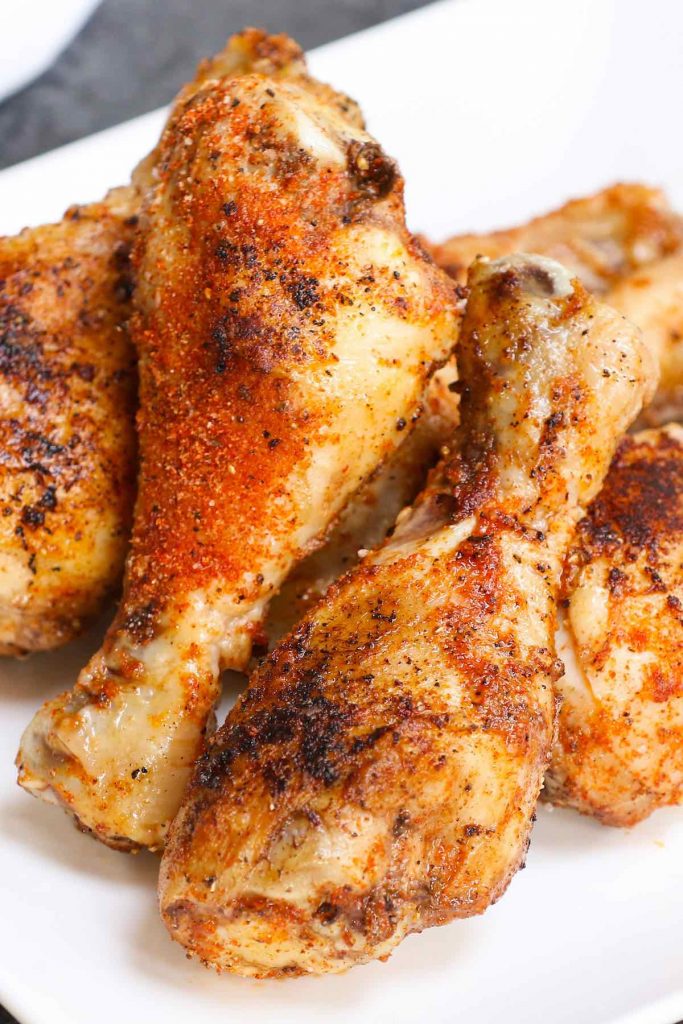 12. Crispy and Tender Sous Vide Fried Chicken
Incredibly tender on the inside and crispy on the outside. Better than KFC fried chicken!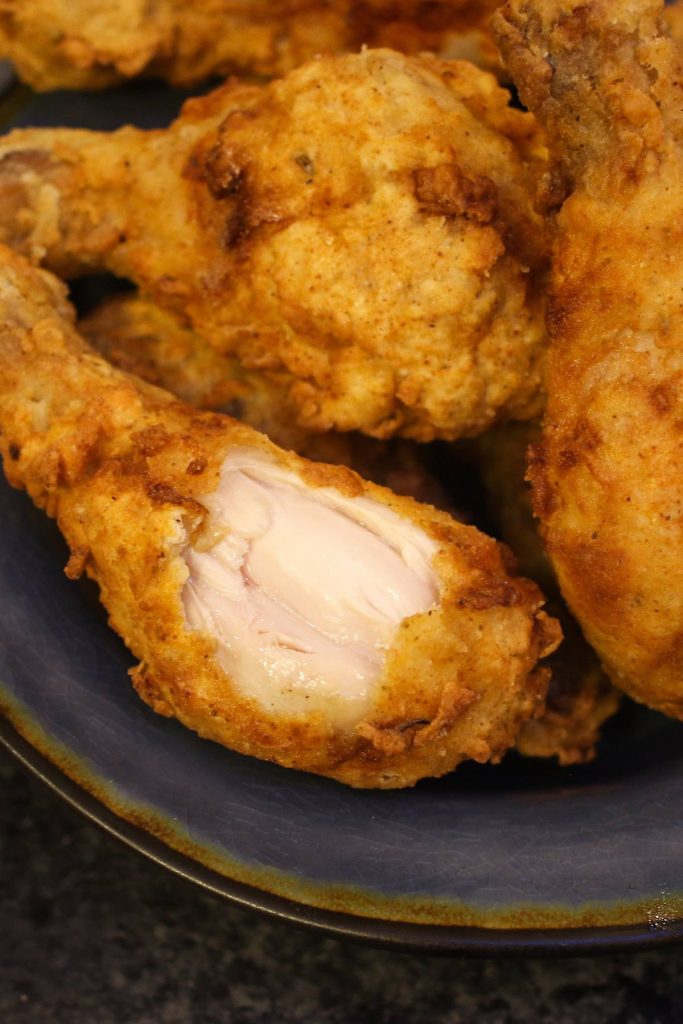 Easy Sous Vide Pork Recipes
Sous vide pork is one of my go-to meals all year round. The low and slow sous vide cooking method means that the pork will be cooked to the perfect temperature without drying out.
13. Best Sous Vide Pork Chops – 5 Ways
Say goodbye to tough and flavorless pork chops. In this recipe, we share 5 different popular flavors to shake up your dinner routine, with step-by-step instructions.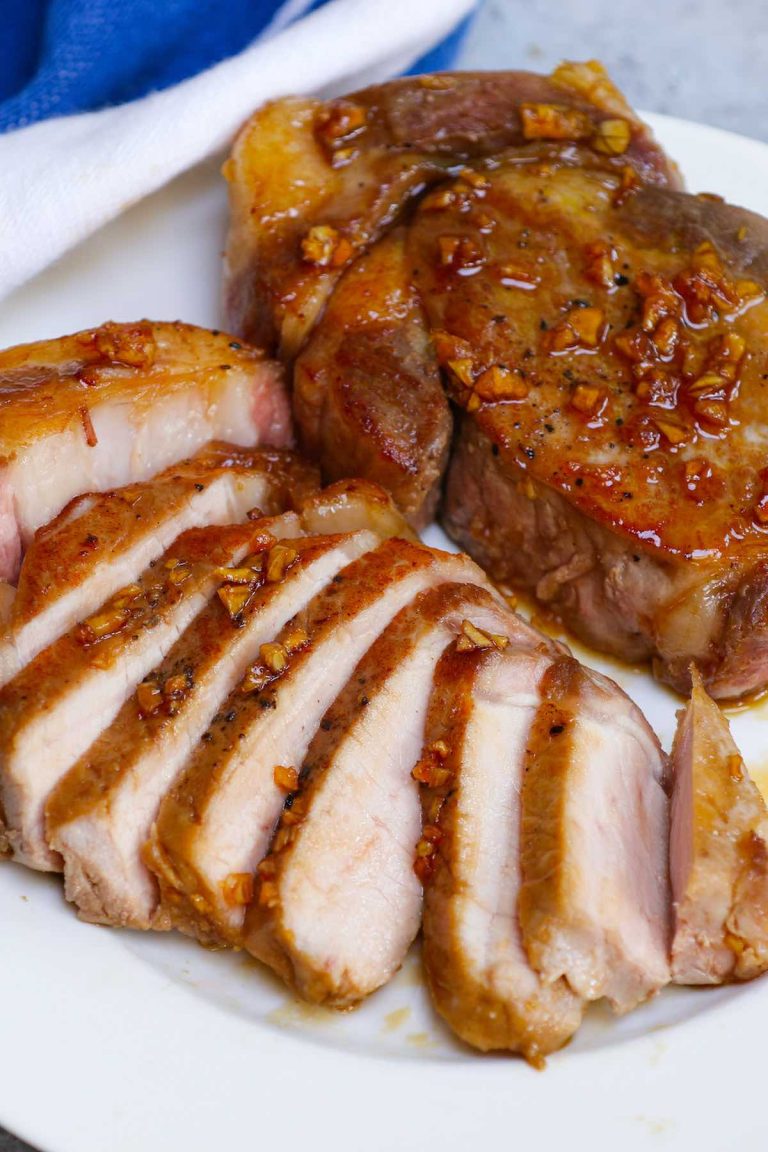 14. Sous Vide Pork Shoulders for the Best BBQ Pulled Pork
With the sous vide method, there's no chance of overcooking, and the meat turns out extremely flavorful and tender EVERY TIME. Serve it with sandwiches or burritos, and top with BBQ sauce. You can also easily turn it into Pork Carnitas for Tacos.
15. Sticky Sous Vide Barbecue Ribs
The most tender ribs with a homemade BBQ sauce. So addictive!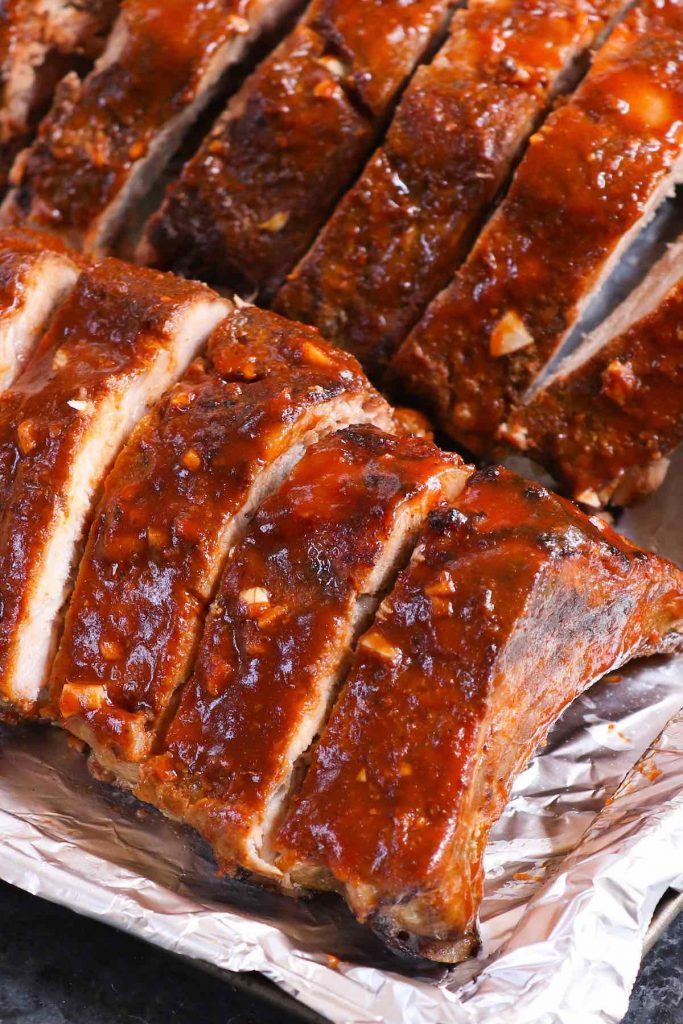 Healthy Sous Vide Egg Recipes
16. Sous Vide Egg Bites (Starbucks Copycat Recipe)
Healthy, creamy, flavorful with a velvety texture! An easy and delicious breakfast great for Meal Prep!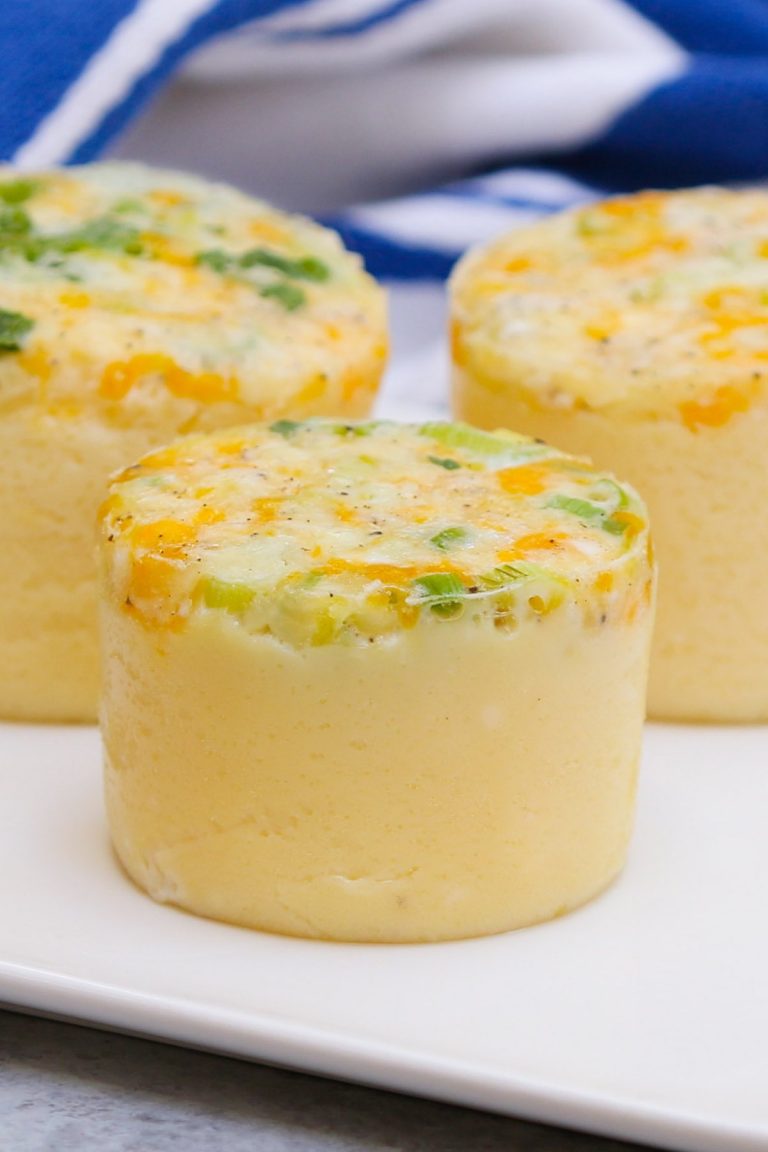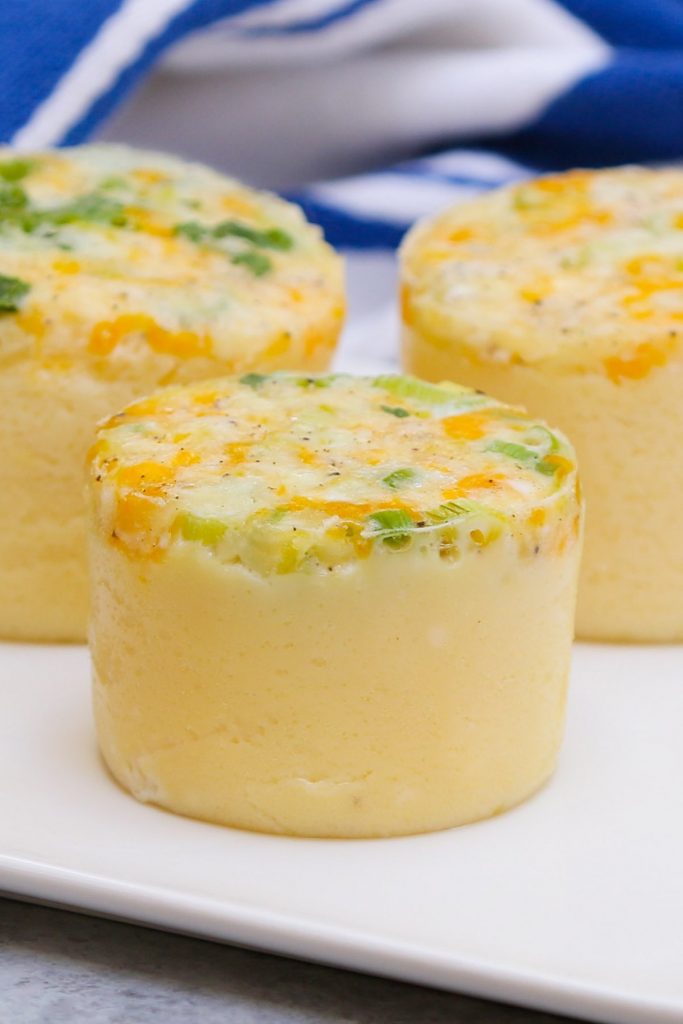 17. Perfect Sous Vide Poached Eggs
It takes the guesswork out, and you'll have perfect whites that are just firm enough to hold creamy yolks. Make a dozen at a time and serve over toast and salad for breakfast or brunch!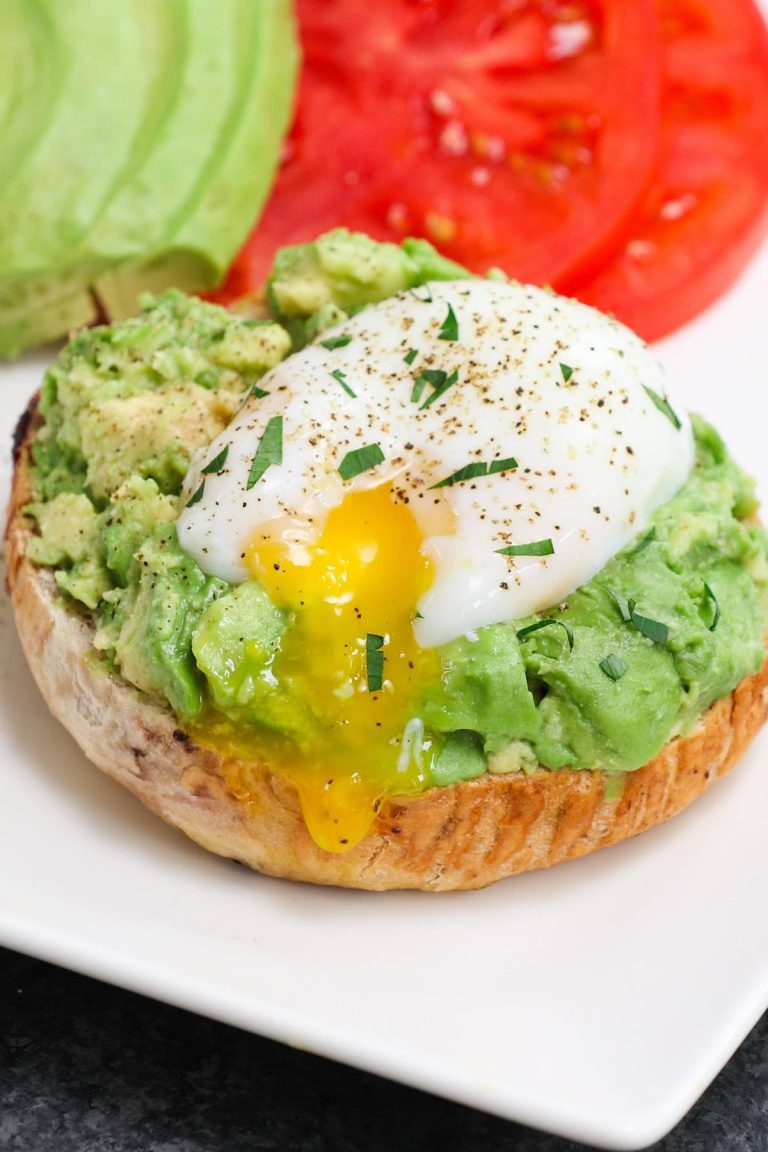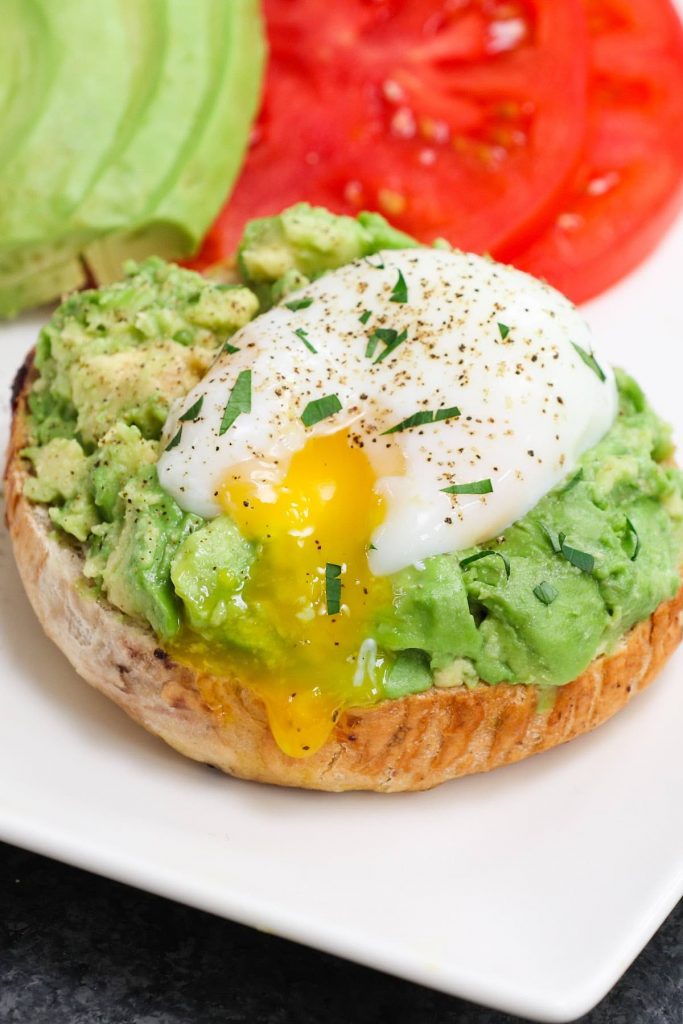 Easy Sous Vide Fish & Seafood Recipes
If you're looking for a way to cook your fish and seafood to perfection, sous vide might be the thing for you! Fish is so easy to overcook with traditional techniques, but cooking sous vide ensures your fish or seafood remain moist and flavorful.
18. Easy and Healthy Vide Salmon
Healthy and flavorful, the salmon is cooked to the perfect doneness with a buttery soft and flaky texture.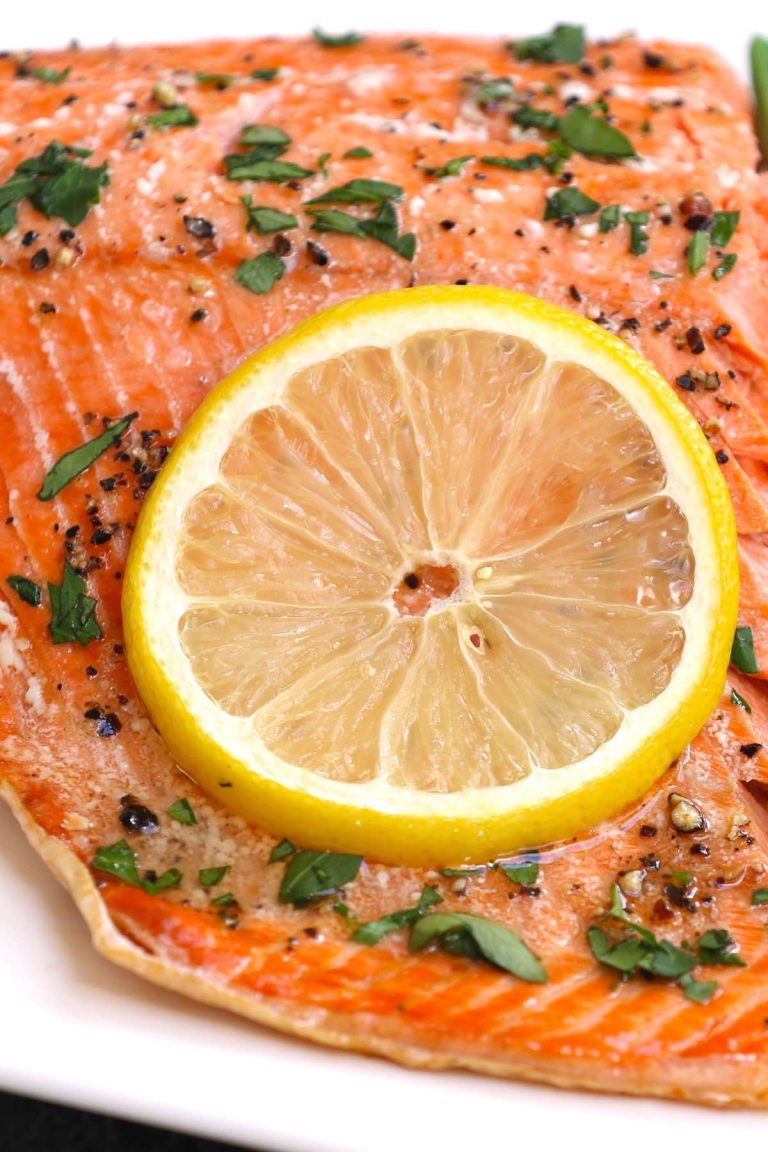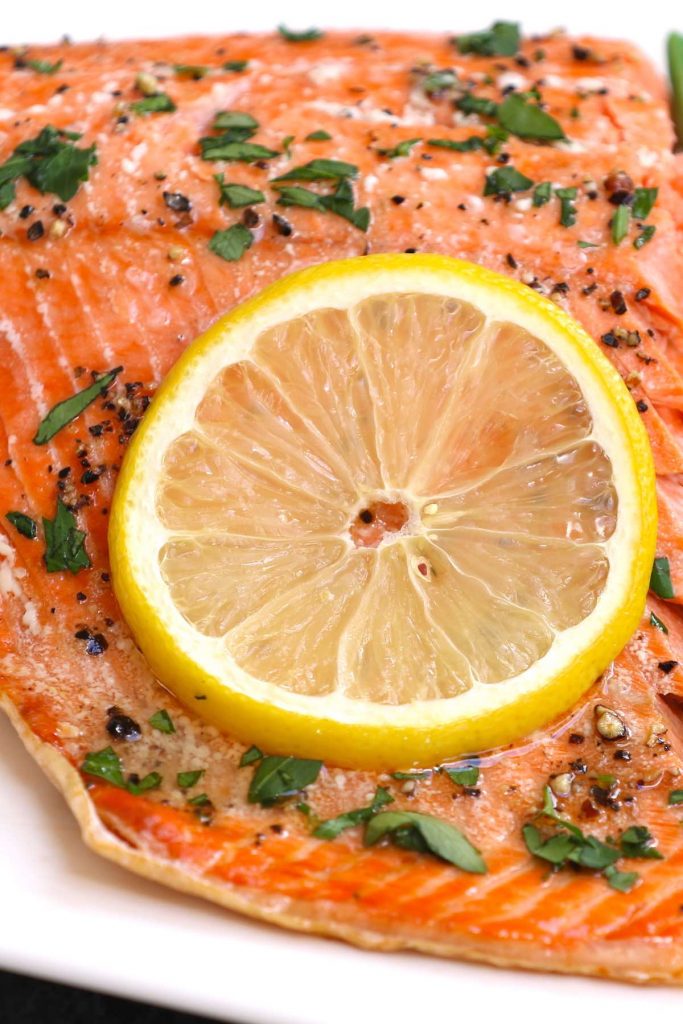 19. Healthy Sous Vide Honey Garlic Shrimp
Ready in 20 minutes, this healthy dinner is so flavorful and lip-smacking delicious with the addictive honey garlic sauce. No more overcooked and chewy shrimp again.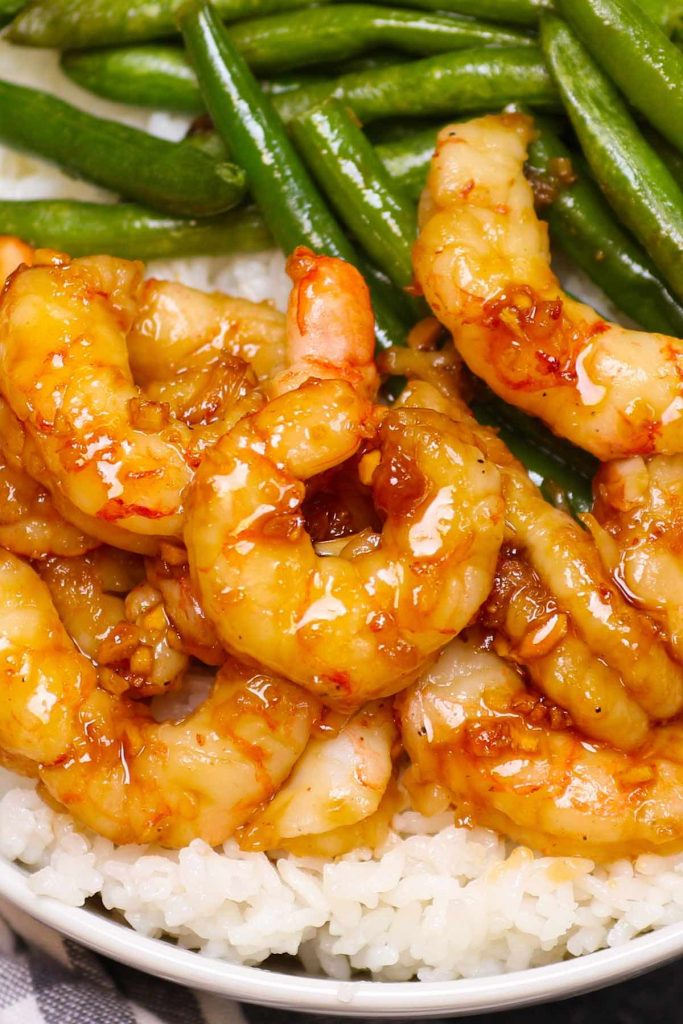 20. Lemon Garlic Sous Vide Cod
Make a restaurant-quality fish at home! It's simple, delicious with the perfect tender and flaky texture! It's one of my favorite fish recipes along with Sous Vide Garlic Butter Halibut.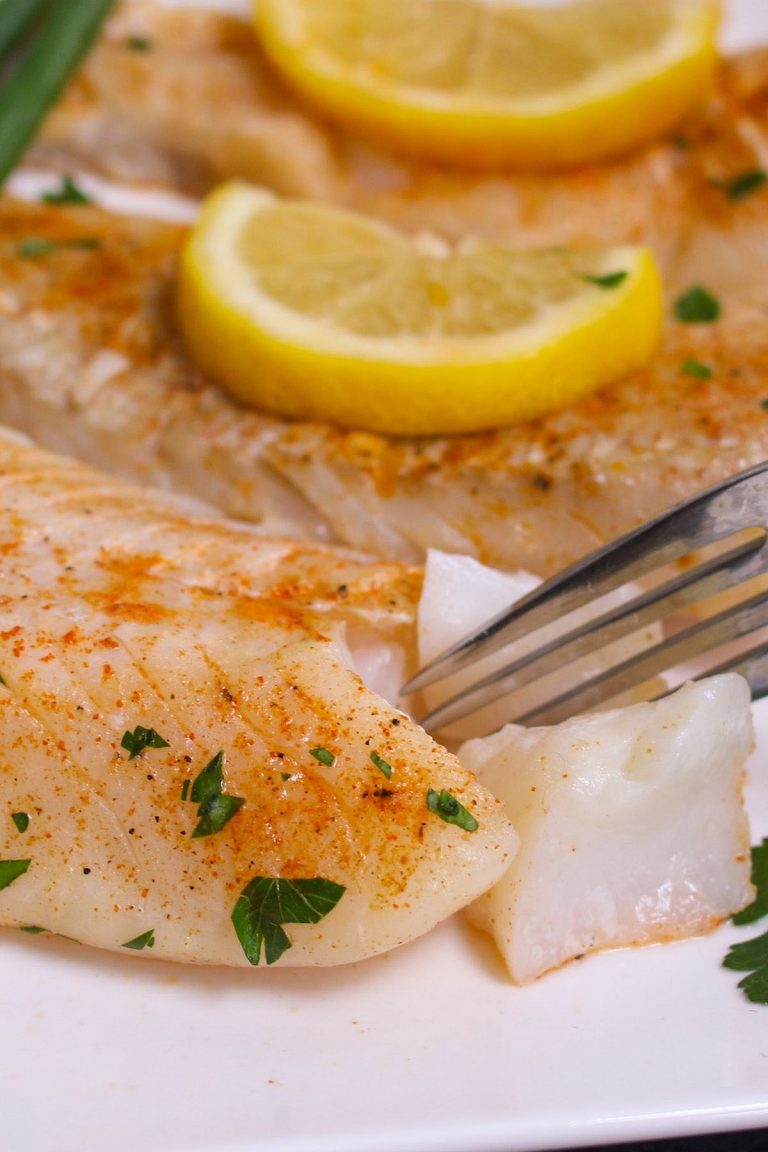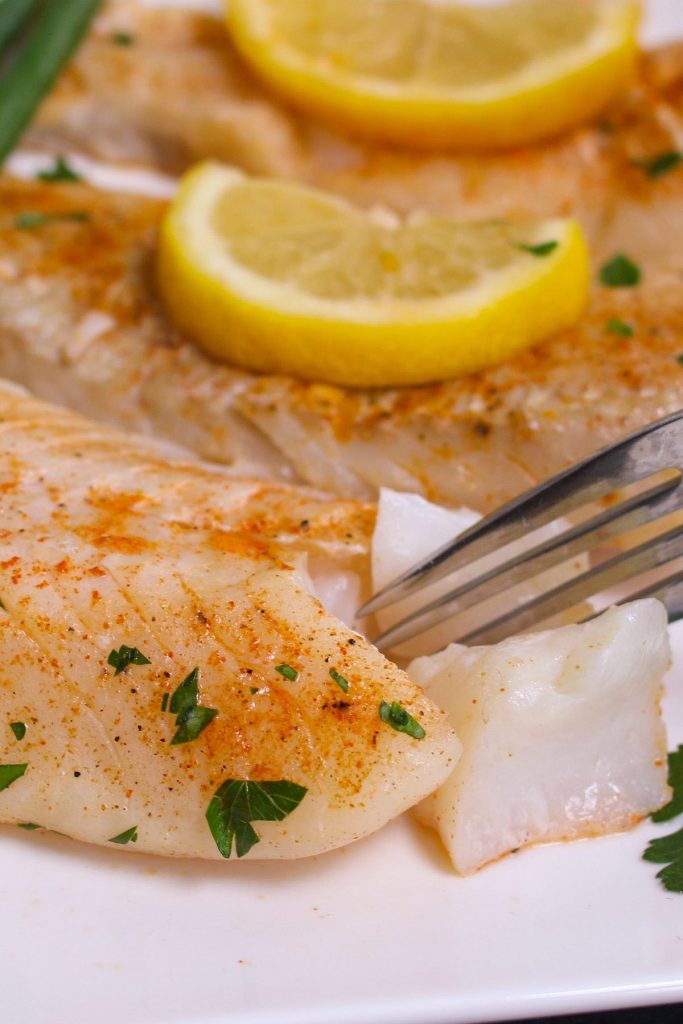 21. Sous Vide Lobster Tails
With the sous vide method, cooking lobster is no longer intimidating. This is a no-fail recipe that produces the most succulent lobster at home!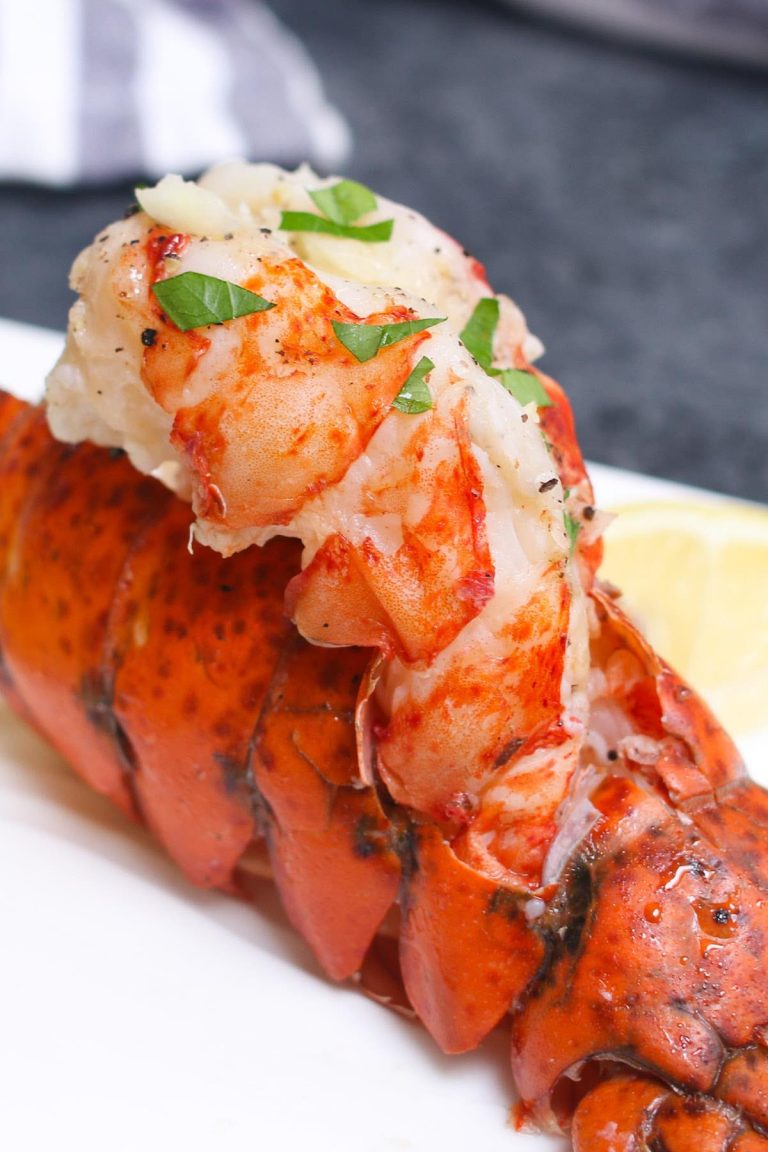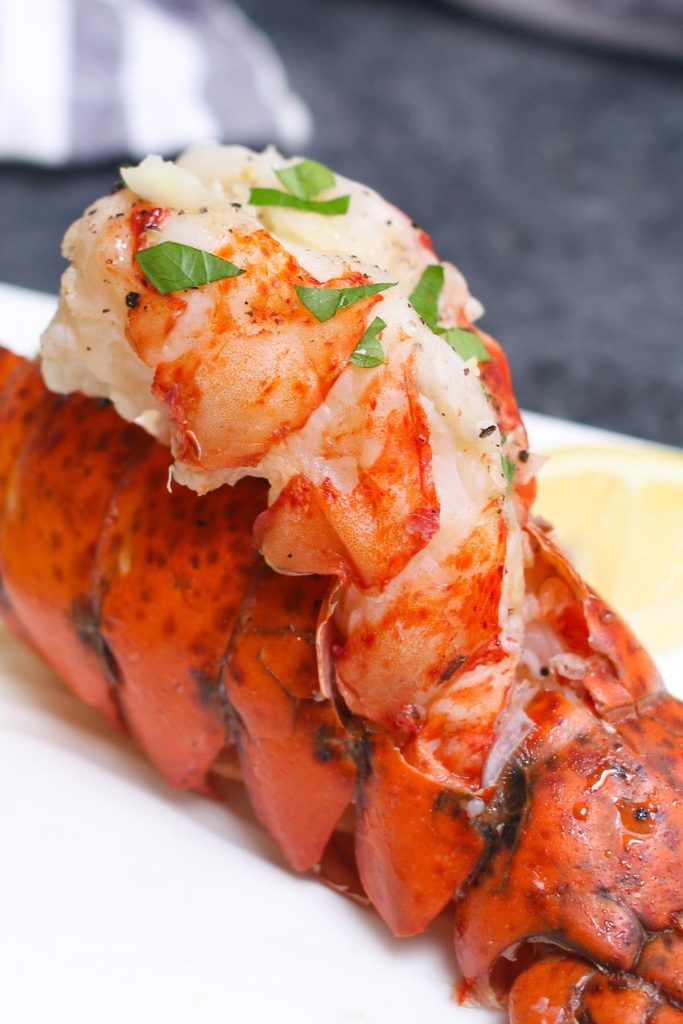 22. Sous Vide Scallops with Lemon Butter
Much cheaper than going to a restaurant but even better than chef-made scallops! These scallops are evenly cooked to the precise temperature edge to edge, in a deliciously silky lemon butter sauce.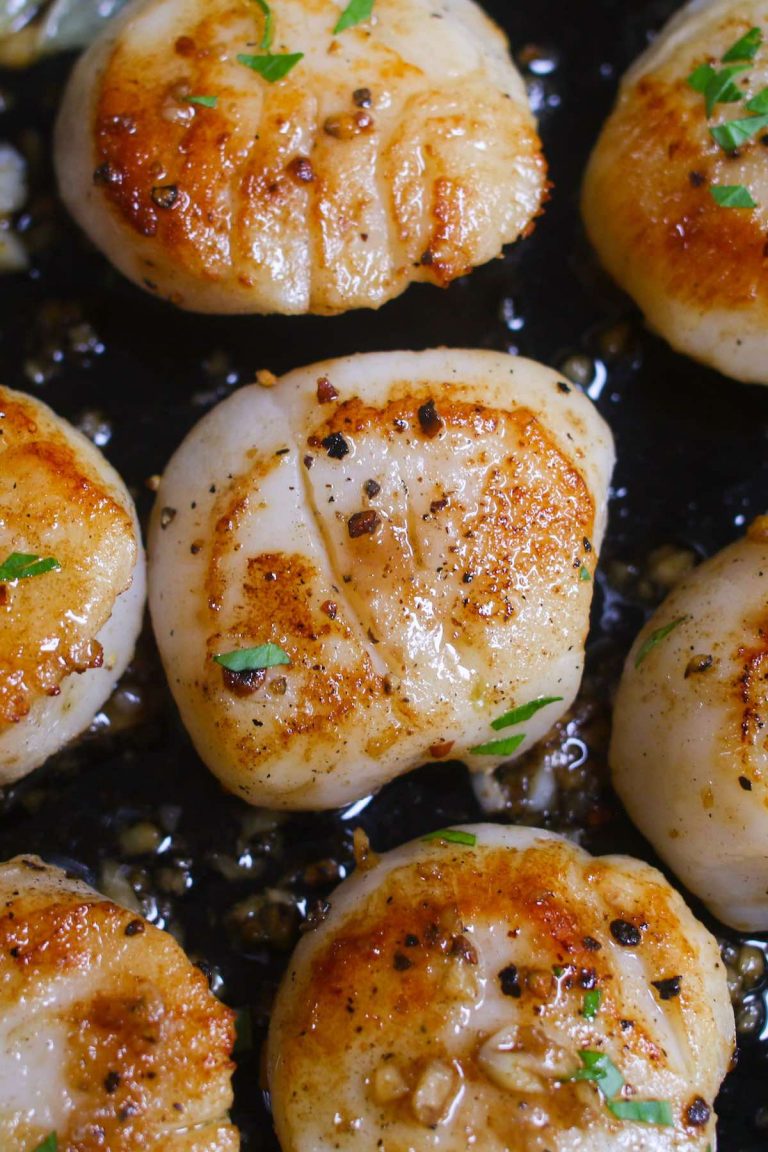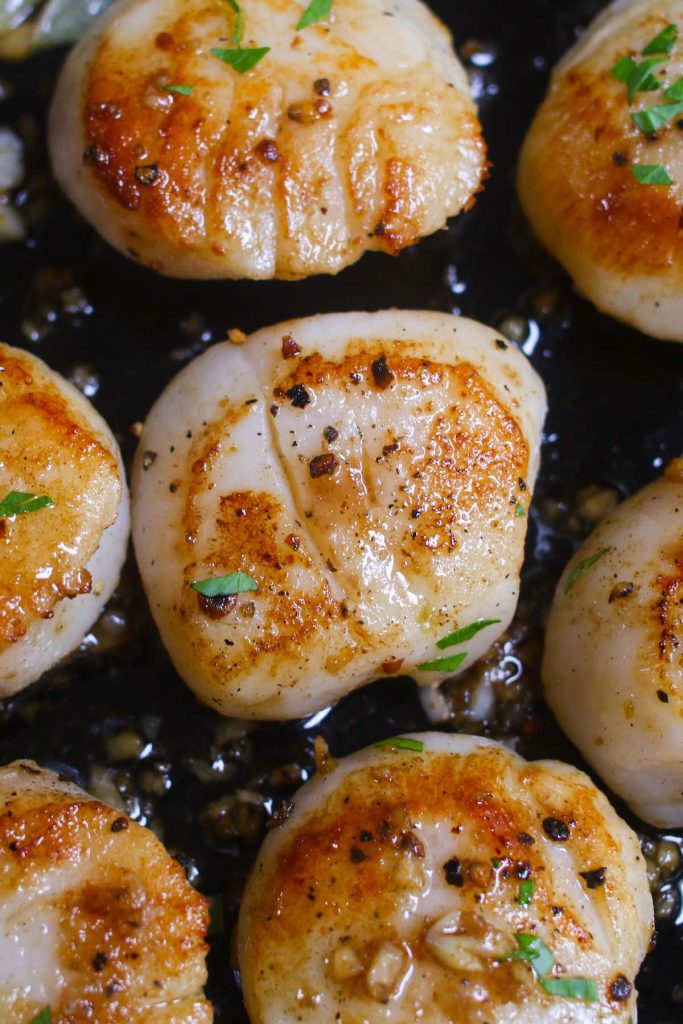 Healthy Sous Vide Vegetables
Perfectly cooked sous vide vegetable side dish is the best way to cook vibrant, in-season produce. With the sous vide method, you can control the temperature precisely and cook the veggies to the perfect texture!
23. Easy Sous Vide Mixed Vegetables
Made with a variety of vegetables like bell peppers, broccoli, onions, and zucchini, this recipe is one of my favorite side dishes. It's the easiest way to make perfect veggies.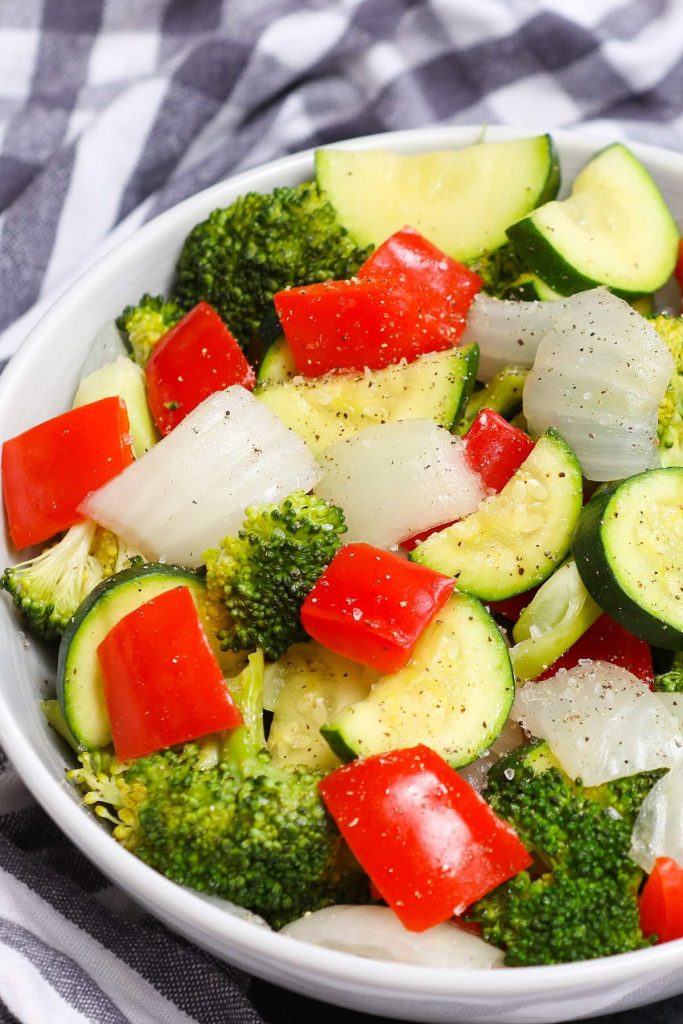 24. Garlic and Herb Sous Vide Potatoes
Creamy, fluffy, and full of flavor, these sous vide potatoes are a perfect side dish that only takes a few minutes to prepare, and then the sous vide machine will do the rest of the work! It produces the perfect texture every time, and is absolutely foolproof.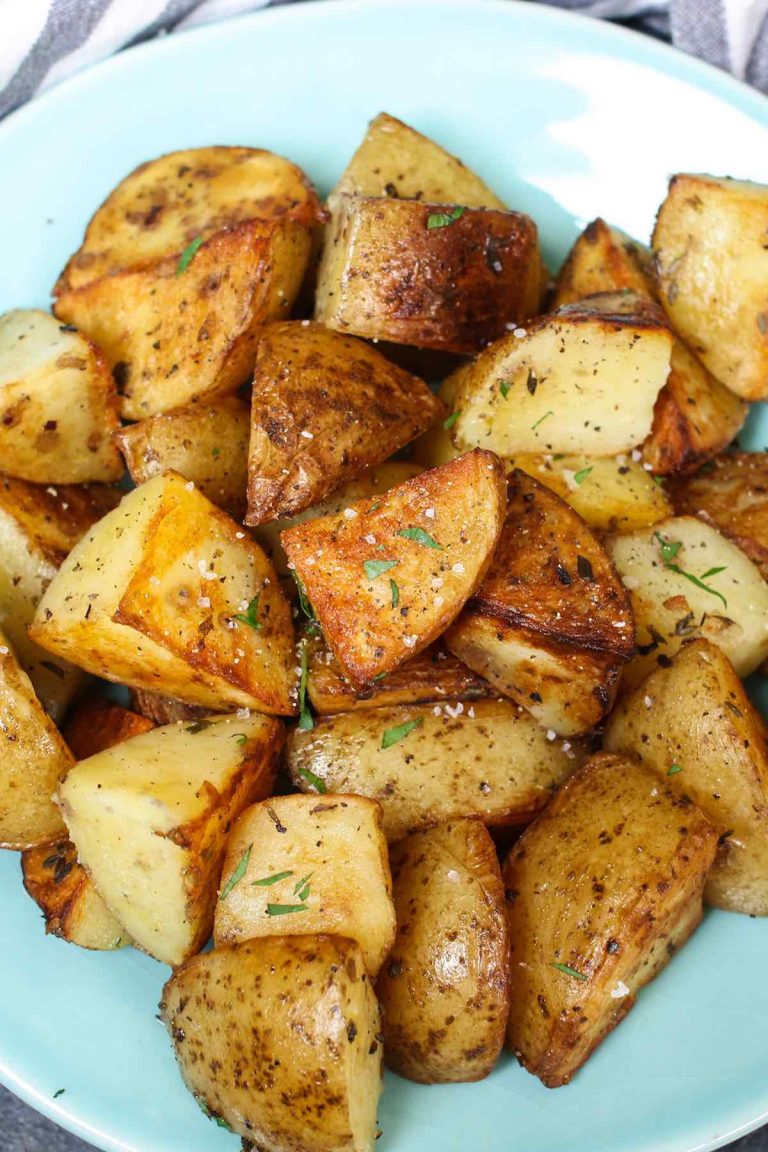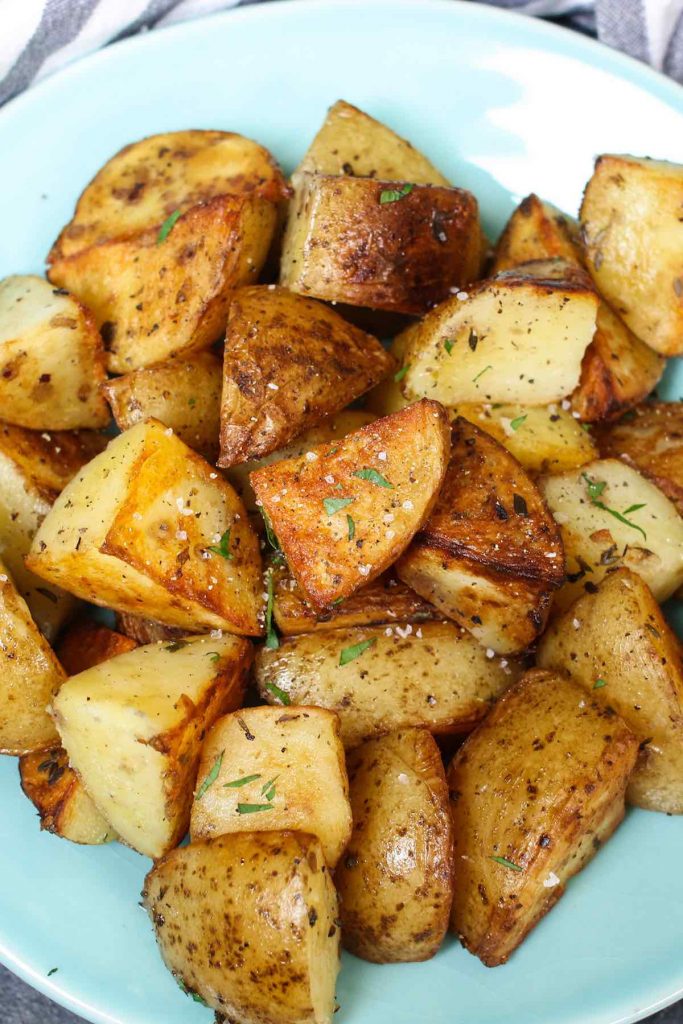 25. Perfect Sous Vide Broccoli
Tender and snappy in the middle, and vibrant green on the outside, this is a versatile side dish that goes well with almost any main dish, or you can add it to pasta or salad.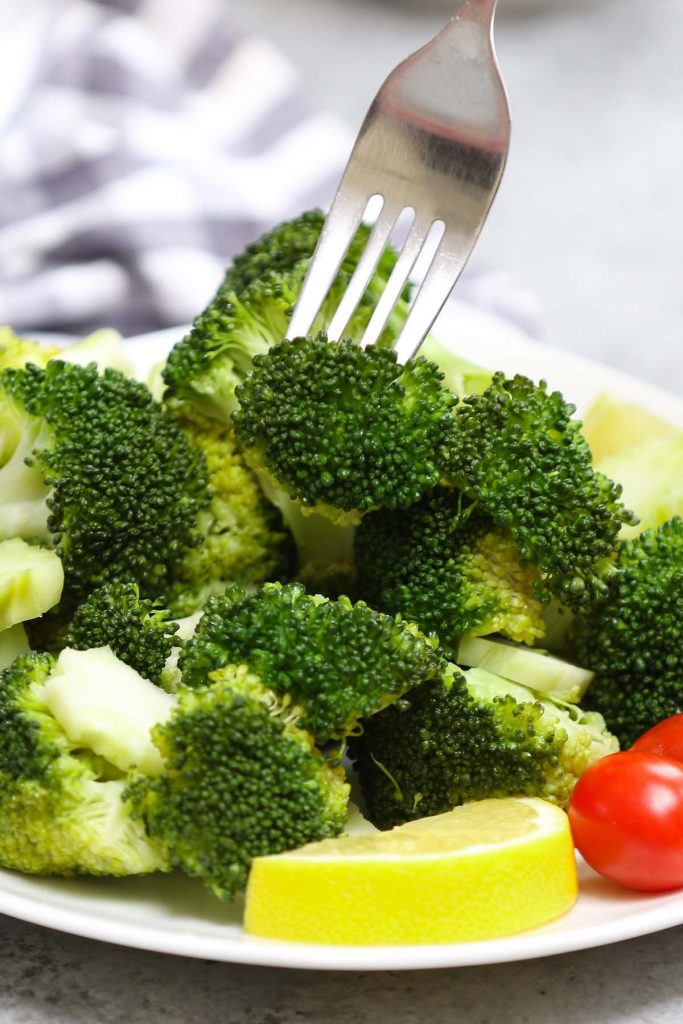 26. The Best Creamy Sous Vide Mashed Potatoes
The creamiest, and fluffiest mashed potatoes – so easy to make and perfect every time!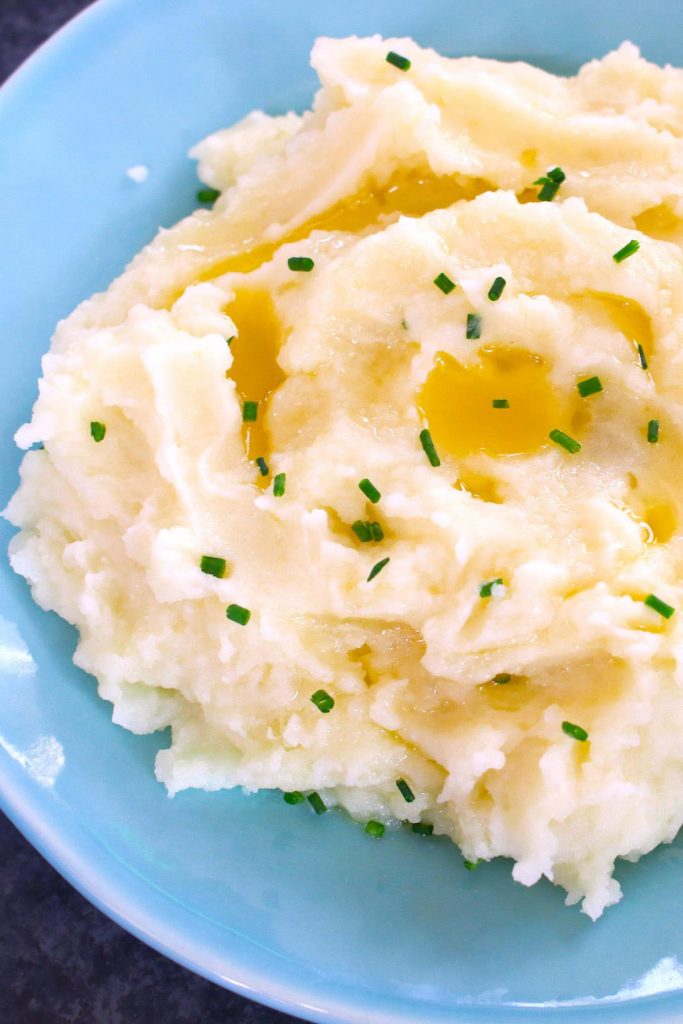 27. Sous Vide Honey Glazed Carrots
Cooked with a mixture of honey and butter inside of a vacuum-sealed bag, the carrots soak up all the delicious flavors and are transformed into perfectly tender pieces. Sweet, savory, and full of flavor!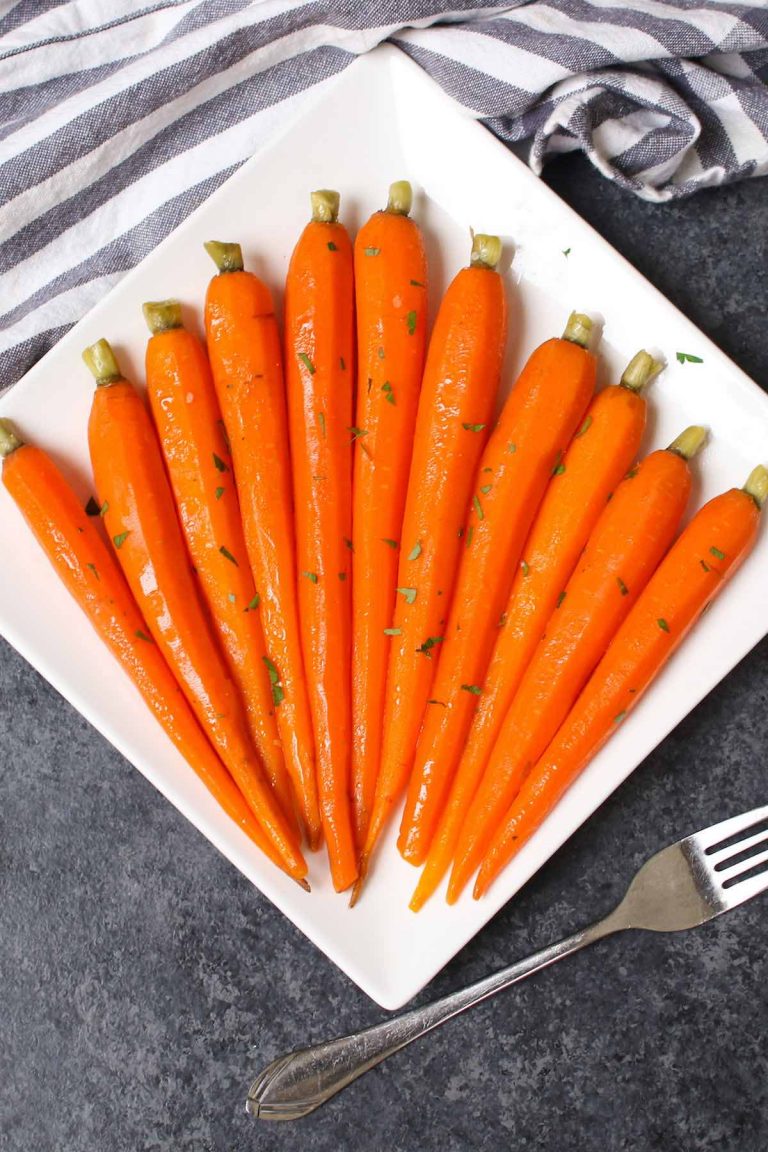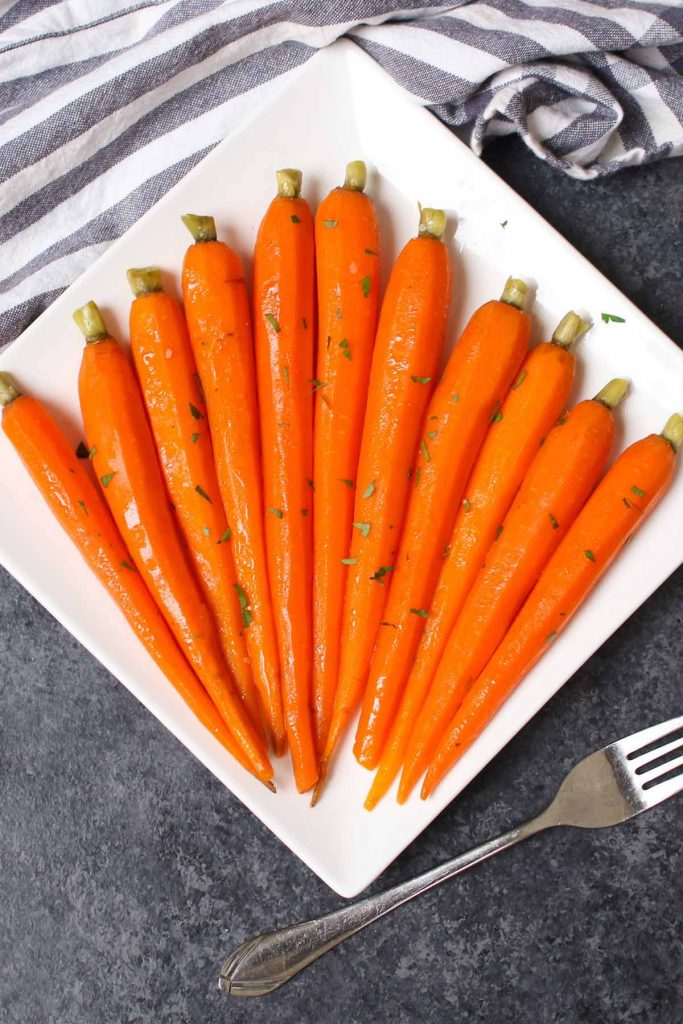 28. Sous Vide Sweet Potatoes
They are fluffy, sweet, and perfectly cooked every time. You can serve them with pretty much any meal like steak, chicken, or fish.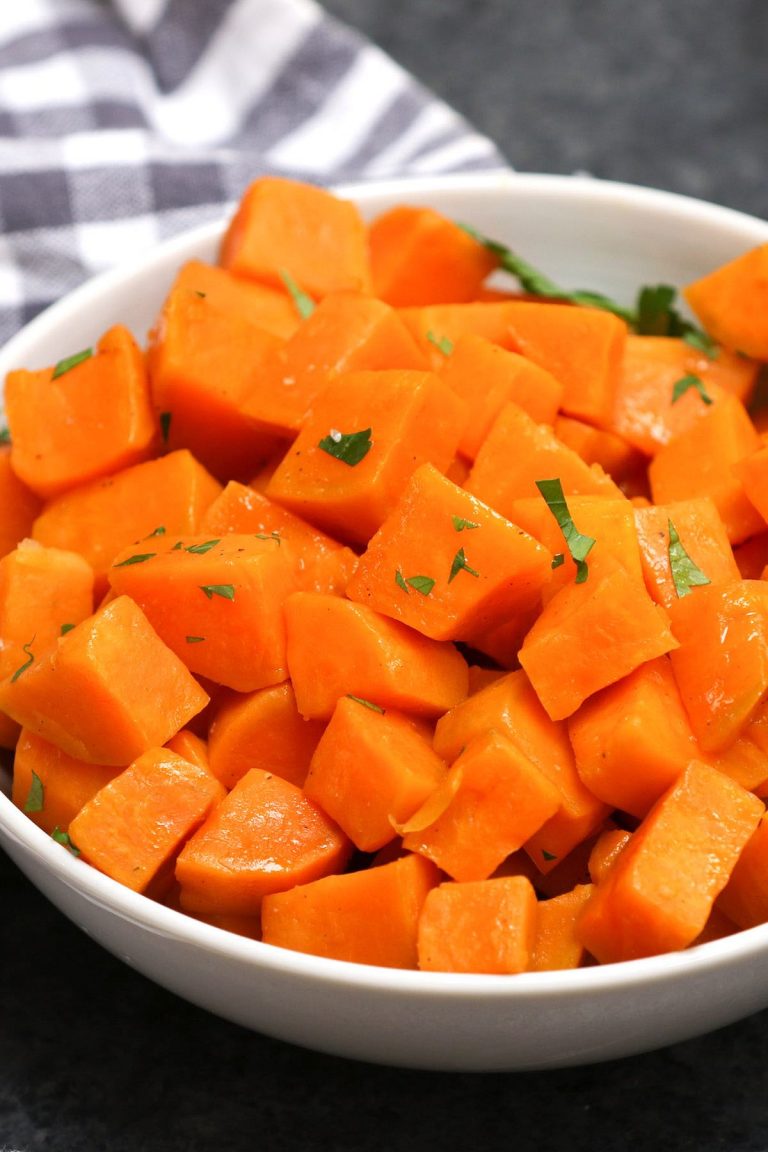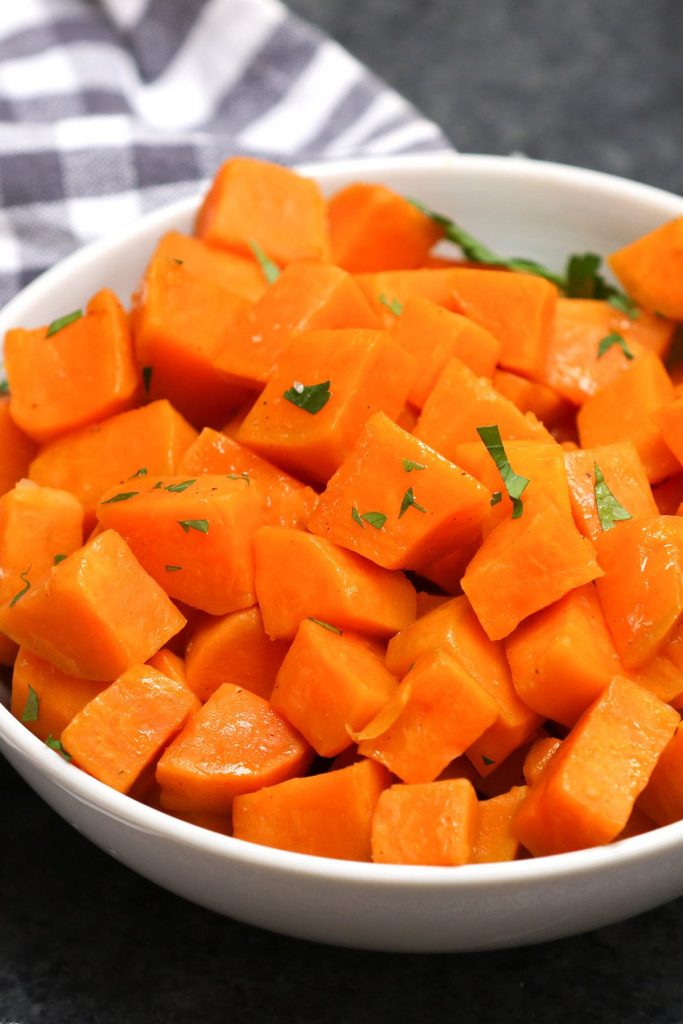 29. Perfect Sous Vide Asparagus (Basic Seasoning + 3 Variations)
This is a low-carb and Keto recipe that's so quick to throw together. A great weeknight side dish!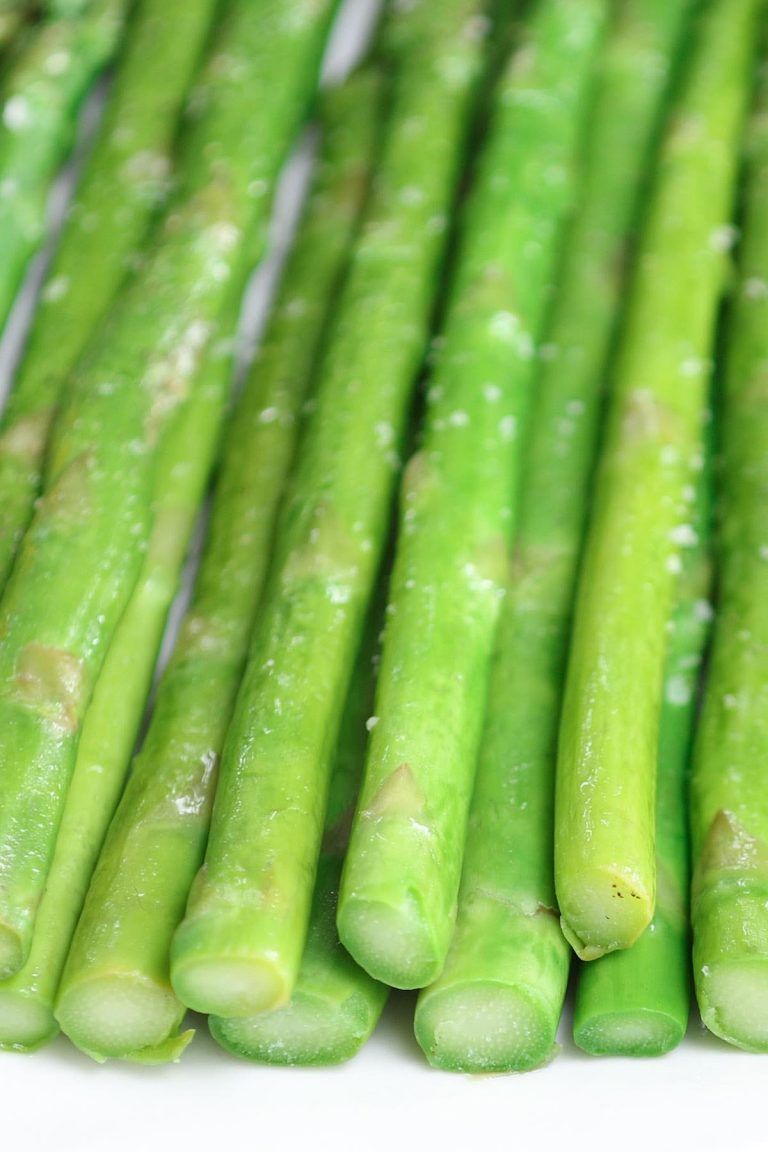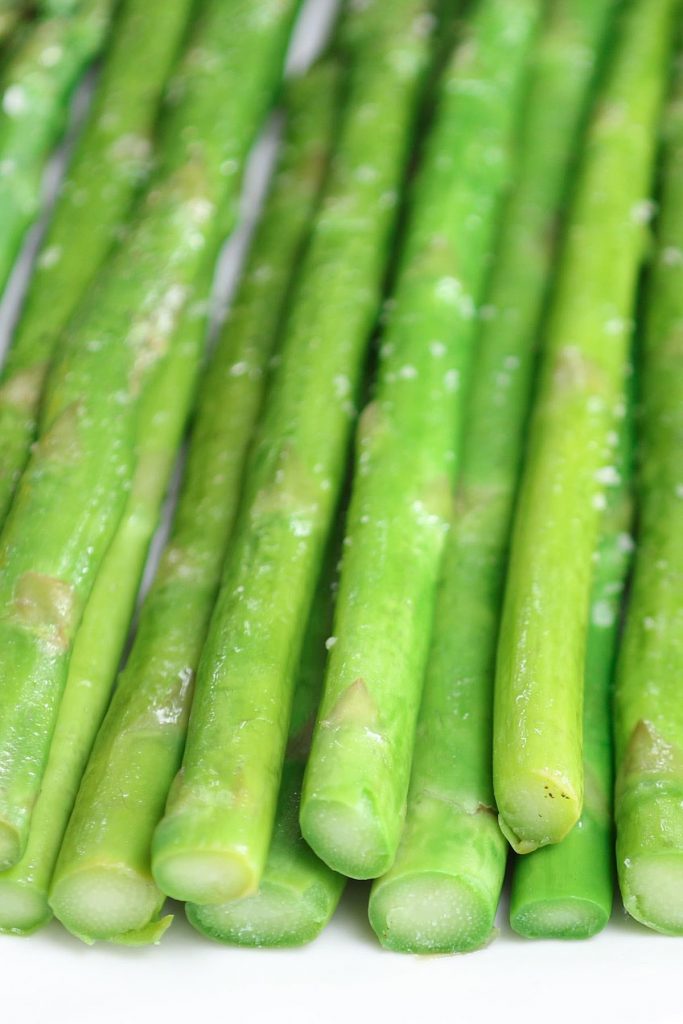 Sous Vide Desserts
With sous vide, you can cook some elegant desserts in individual mason jars for a perfect dessert that's great to make ahead of time and easy to clean up.
30. Sous Vide Crème Brûlée (With or Without Mason Jars)
You can hardly beat this fancy dessert when you need something special. The sous vide method guarantees the perfect result and you'll have creamy and silky-smooth custard every time!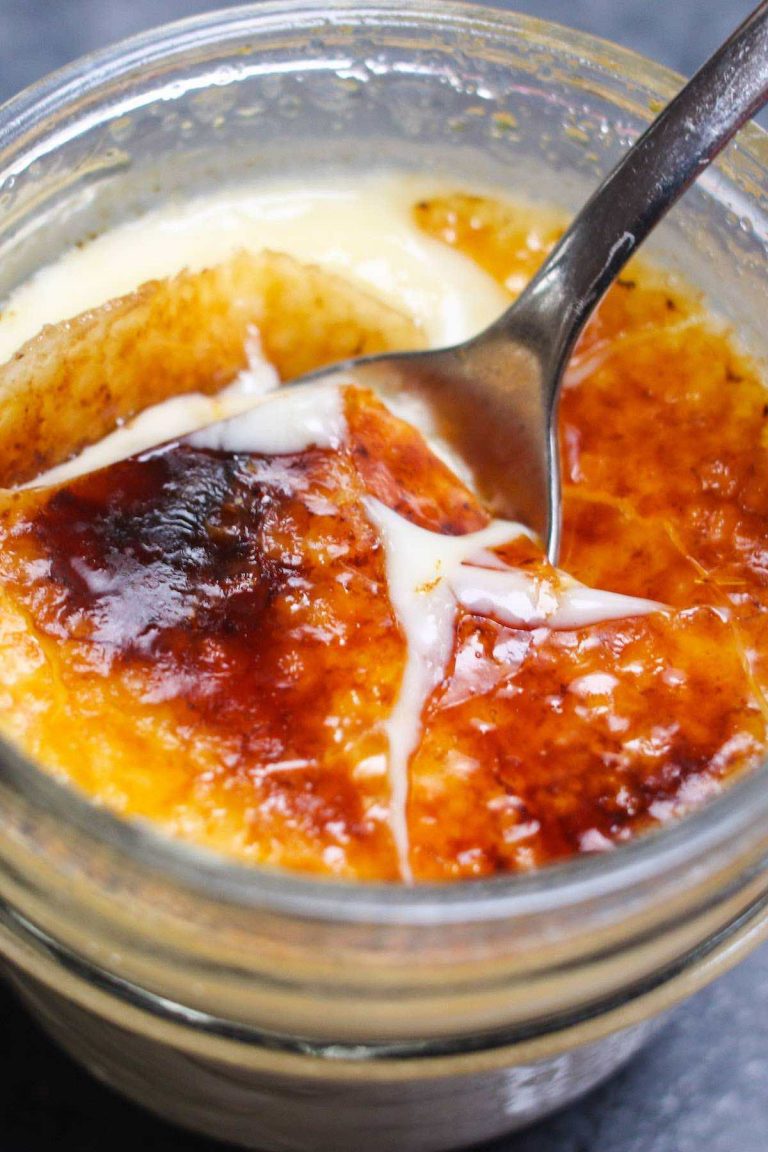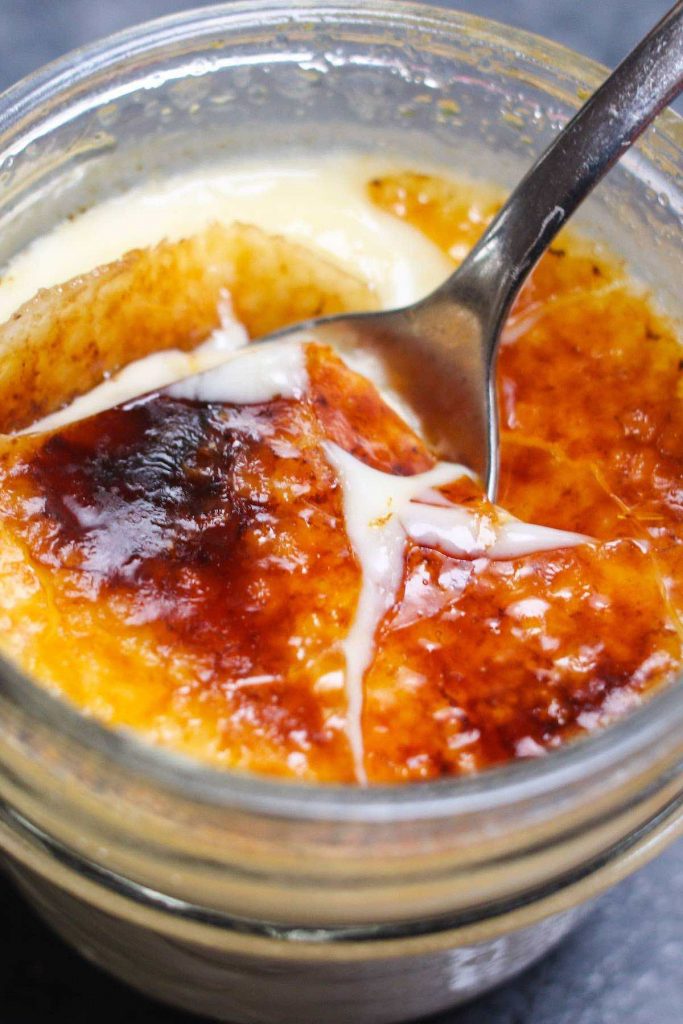 31. Foolproof Sous Vide Cheesecake
A fun and elegant way to enjoy cheesecake when it's sous vide cooked in individual jars. An easy make-ahead dessert that's great for Thanksgiving or Christmas parties.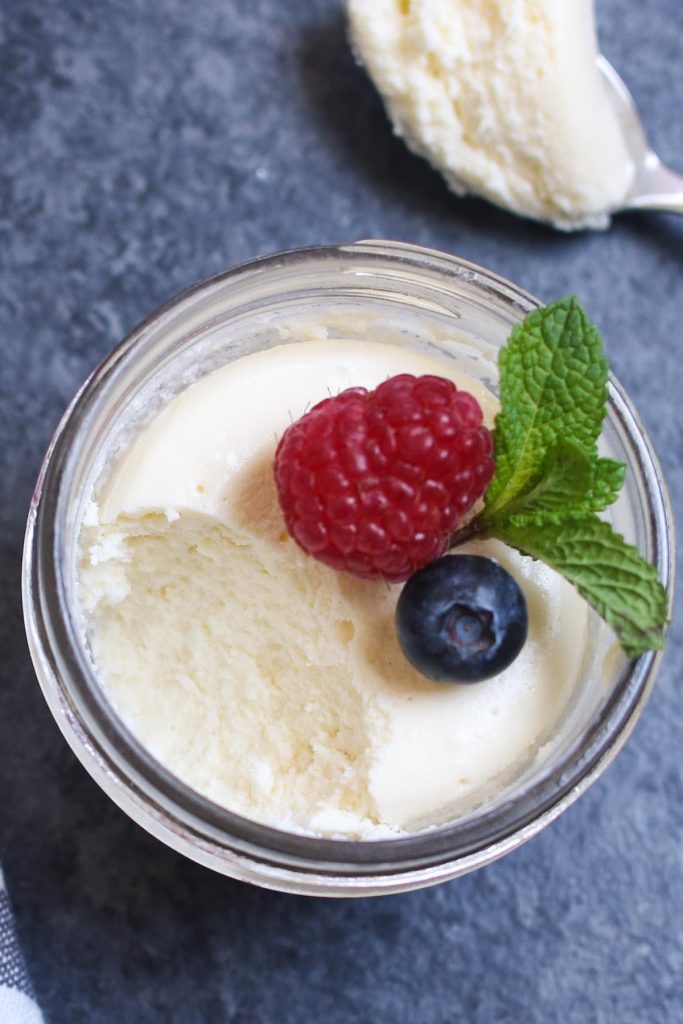 Recipes You Didn't Know You Could Cook Sous Vide
You'd never know some delectable dishes are actually better when you make it in the sous vide water bath! These unique recipes are a game-changer and now it's time to use your sous vide machine for some new dishes!
32. The Best Sous Vide Hamburger
Did you know you can cook burger sous vide? It's a guaranteed success, so say good-bye to tough, dry and crumbly burgers! Best of all, no more babysitting your grill while cooking. You can spend the time with your guests and let the sous vide machine do the work for you!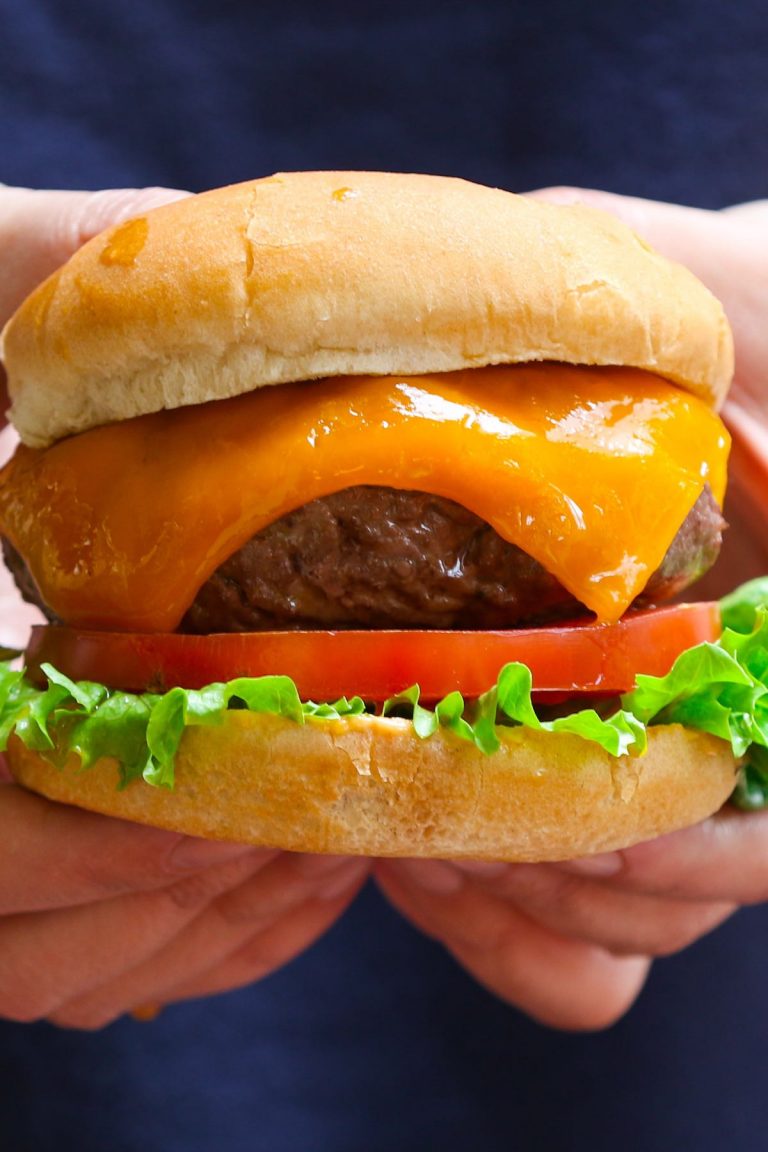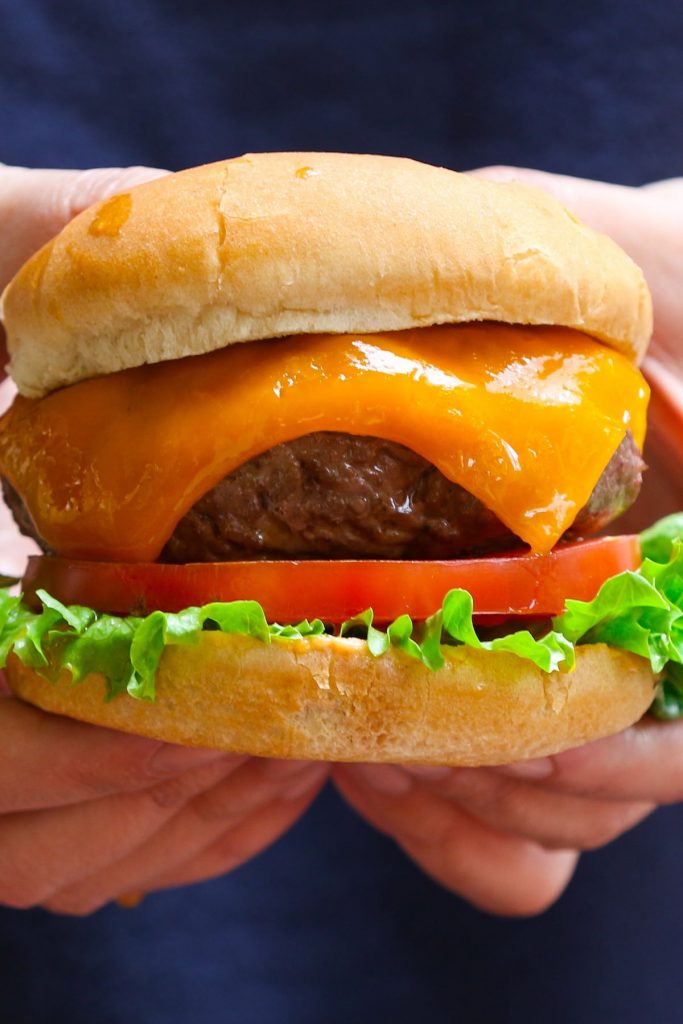 33. Sous Vide Chuck Roast and Gravy
Would you believe that chuck roast can taste like prime rib when cooked sous vide? Yes, it's incredibly flavorful, tender, and juicy, unlike the pot roast cooked the traditional way. Oh my, it's a game-changer!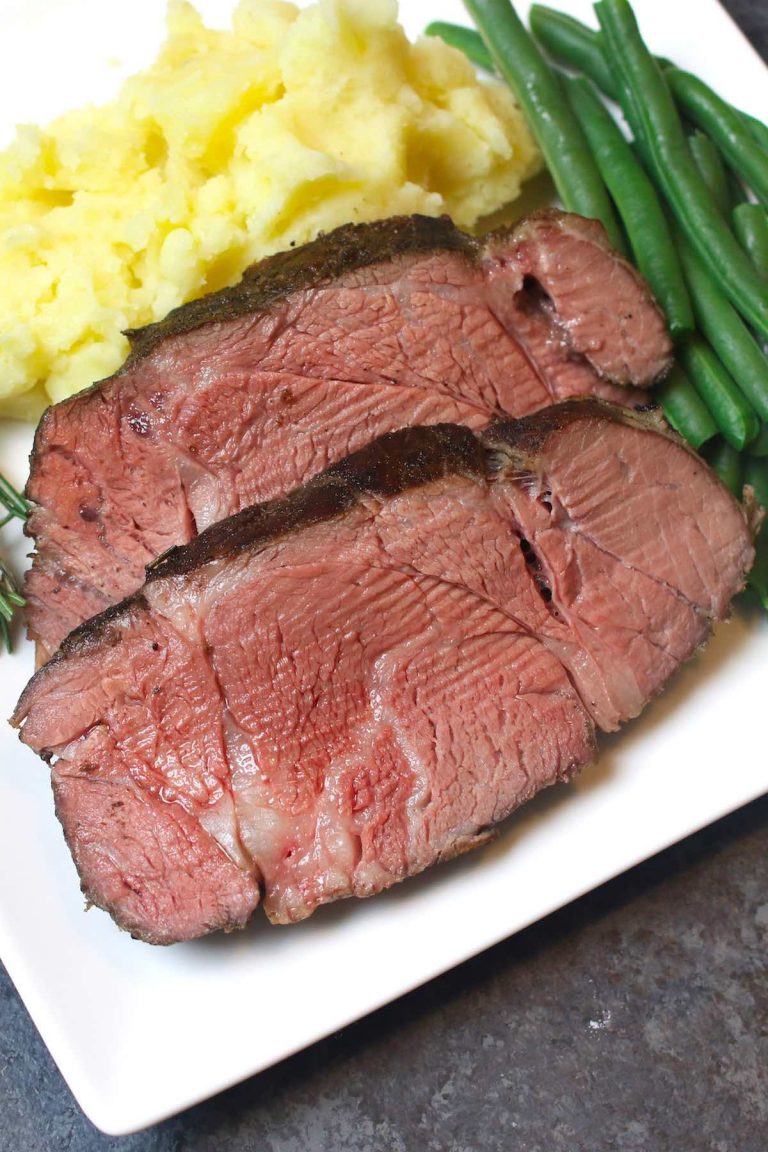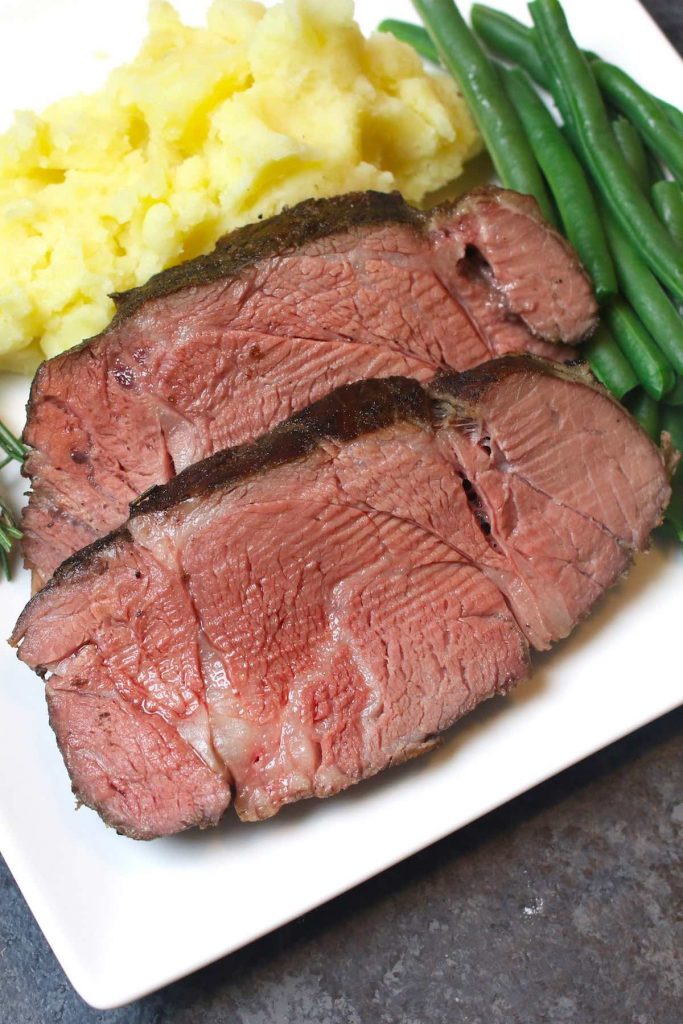 34. Rosemary Garlic Sous Vide Lamb Chops
The sous vide technique allows you to cook better lamb than the restaurant. Tender, juicy and flavorful, perfect for dinner any night of the week.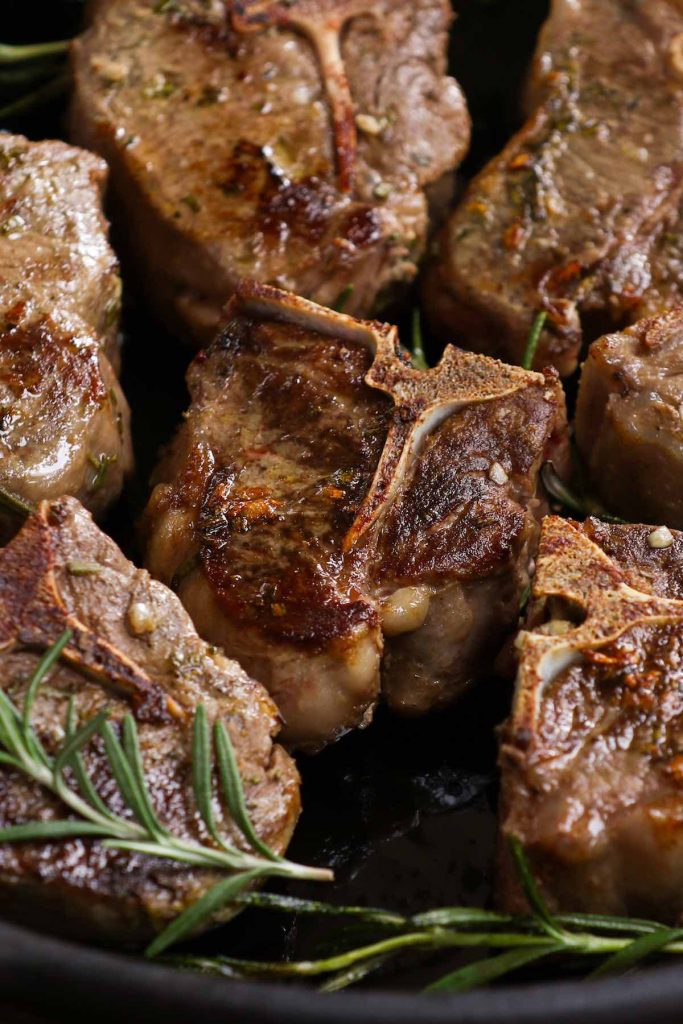 35. Sous Vide Italian Sausage (with Pasta)
The secret to this recipe is adding beer to the bag when cooking it sous vide. It's juicy, flavorful, and evenly cooked edge-to-edge. Great for breakfast and dinner.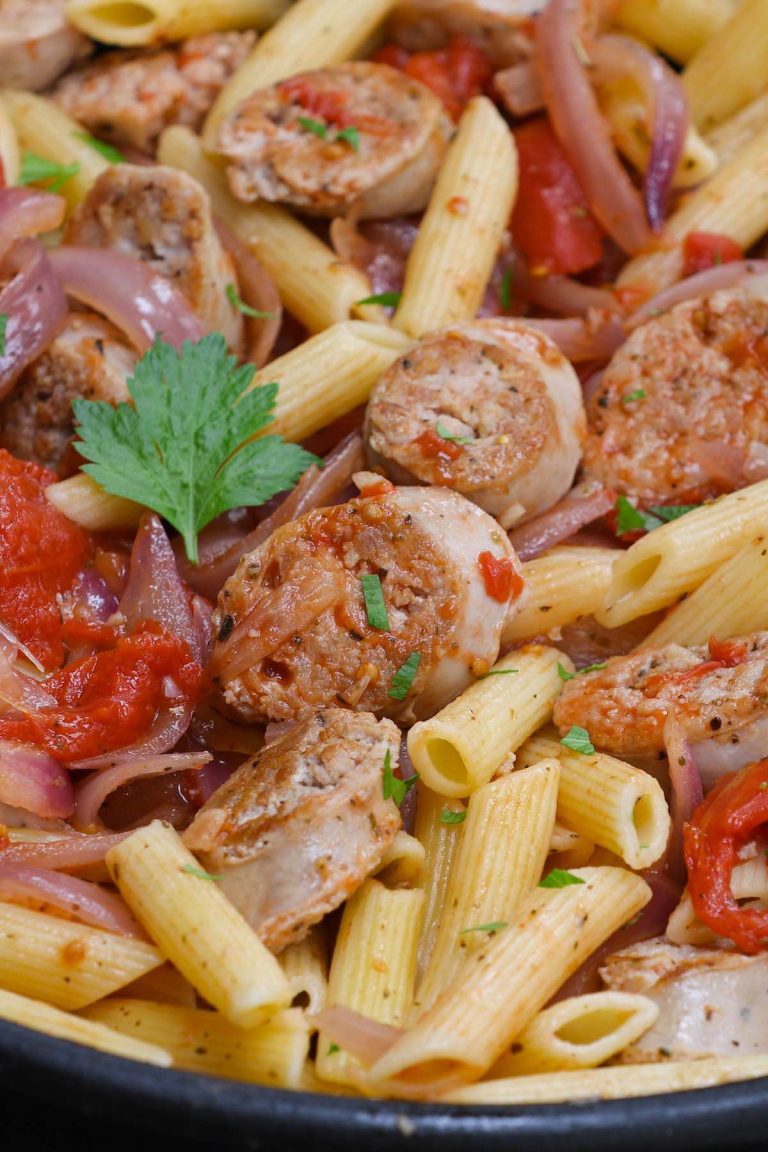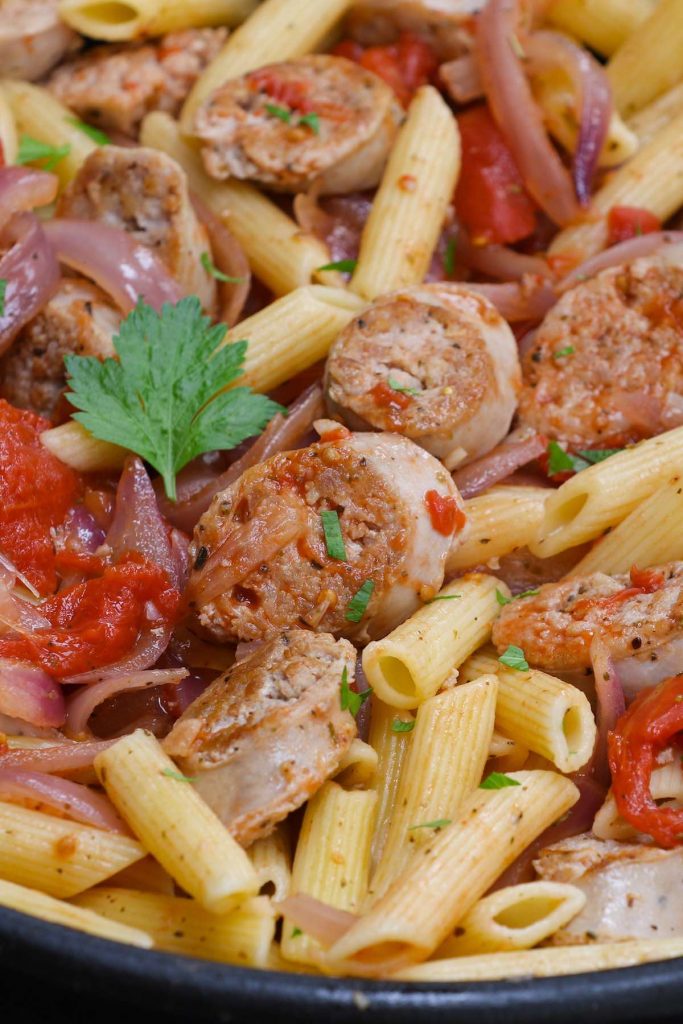 36. Crispy Skin Sous Vide Duck Breast
The sous vide method will have you cooking like a pro, making the restaurant-quality duck breasts at your own home. Serve with red wine sauce on potatoes or tacos for a mouth-watering dinner, and impress your guest at your next holiday party!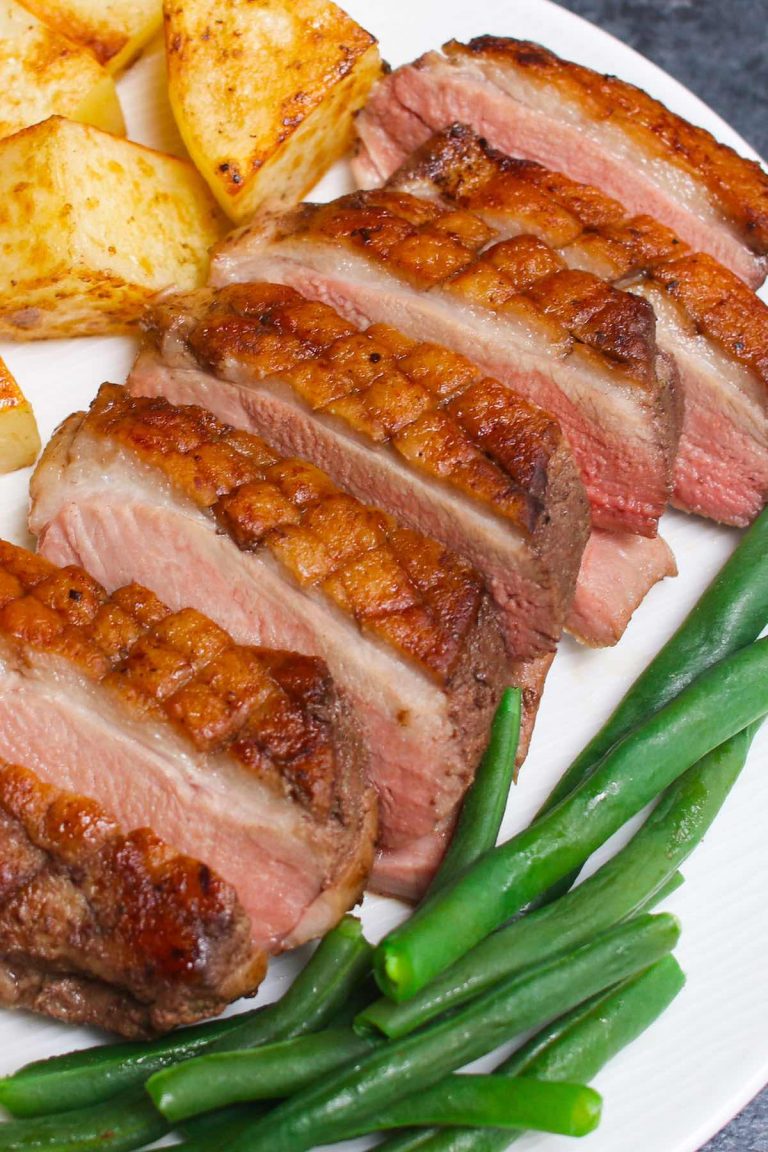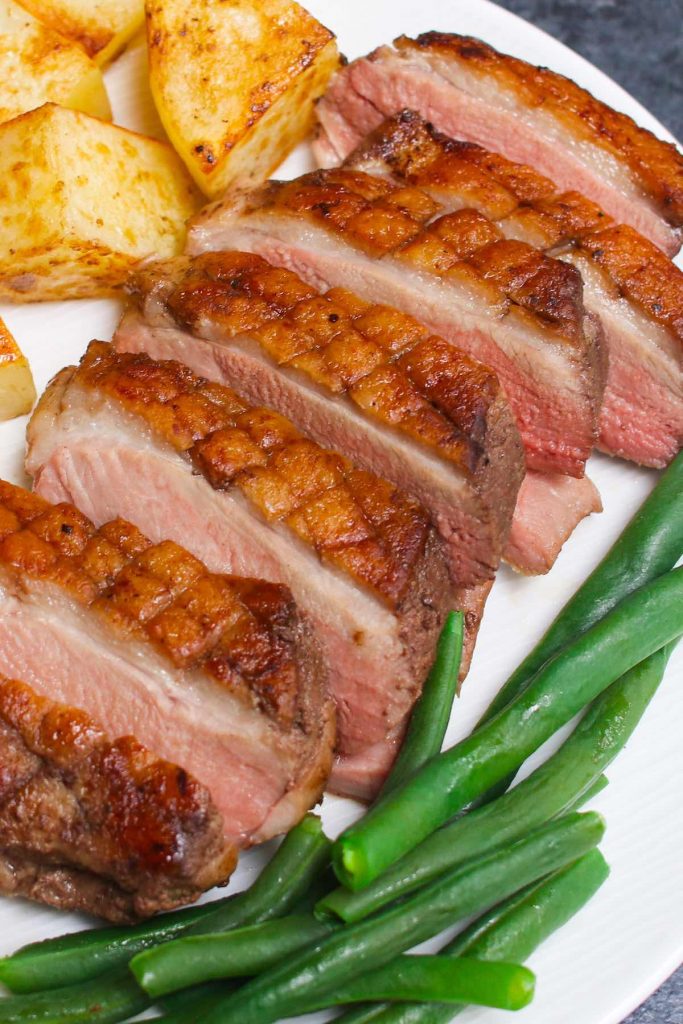 Essentials You'll Need
Sous Vide Meal Prep Tips
Batch cooking and meal prep have never been easier! Find one day each week, for me, it's usually Saturday or Sunday. Cook a bunch of meat and vegetables using sous vide. Keep them in their bags, and quickly chill in an ice bath. Store them in the fridge if you plan to eat them in the following days or freeze them for later use.
Did you know? The vacuum sealed food generally last much longer in the refrigerator or freezer. For the food that lasts about 3 days in the refrigerator when stored in an airtight container, it can last for 1 week when it's vacuum-sealed!
Frequently Asked Questions
Can I Sous Vide Frozen Food?
Yes, you can sous vide food straight from frozen. For example, Sous Vide Frozen Steak and Sous Vide Frozen Chicken Breast are my favorites! It's pretty much the same as sous vide fresh food except that you'll need to cook it longer:
Time to sous vide frozen food = Fresh Cook Time + (Fresh Cook Time/2)
What's the Right Temperature to Cook Sous Vide?
You'll need to set the temperature differently according to the different food you are cooking and the different doneness you prefer. Vegetables are cooked at much higher temperatures than meat or fish. Follow Sous Vide Steak Temp and Time for the complete guide on how to choose the right temperature for your steak.
How Long to Cook My Food in Sous Vide Water Bath?
Follow each recipe on the cooking time. Some vegetables can be ready as short as 15 minutes, while some roast might take several days.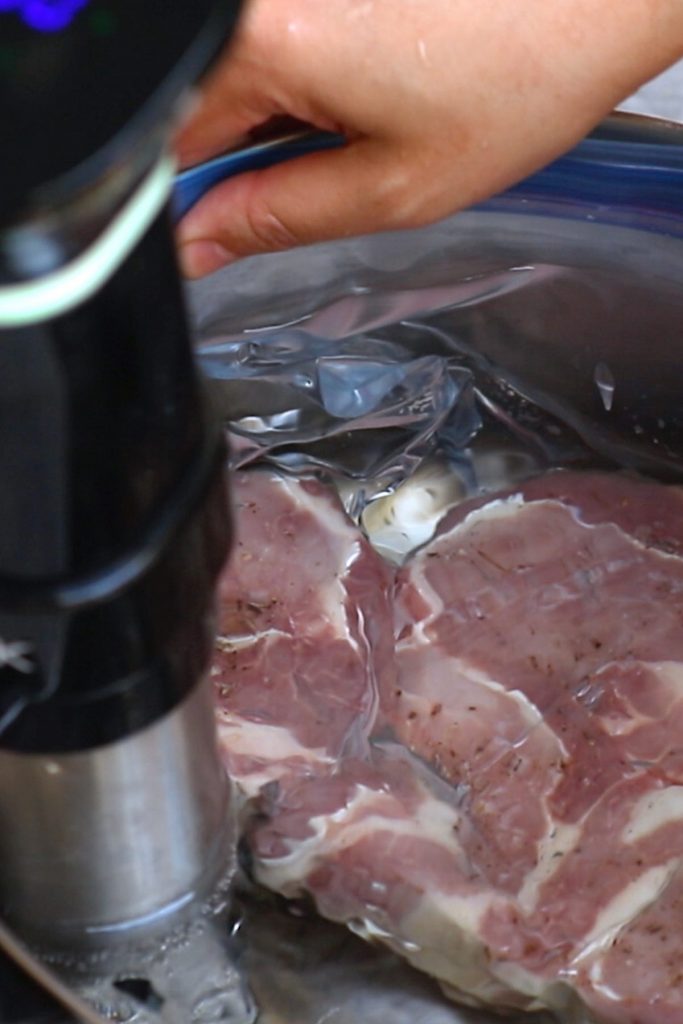 Are Ziploc Bags Safe for Sous Vide Cooking?
Yes, bags made for cooking sous vide are perfectly safe. Popular brands of zip-top bags are great as well.
How to Vacuum Seal a Bag without a Vacuum Sealer?
If you don't have a vacuum sealer, you can still vacuum seal a zip-loc bag using the "water displacement" technique: Just place the food in a ziplock bag, including seasonings, and seal all but one corner of the bag. Slowly place it into the water bath, and make sure everything below the zip-line is covered by water. Then seal the rest of the bag.
How Can I Prevent My Bag from Floating?
When cooking your food in the sous vide water bath, you need to keep the food completely submerged in the water. You will often find lighter items such as vegetables tend to float above the water. You can add a sous vide weight into the bag or simply use some heavy kitchen items such as a saucepan or kitchen tongs to weight it down.
More Favorite Sous Vide Dinner Ideas
If you love these sous vide recipes, check out our 13 Most Popular Sous Vide Steak Recipes or 12 Best Vous Vide Vegetable Recipes.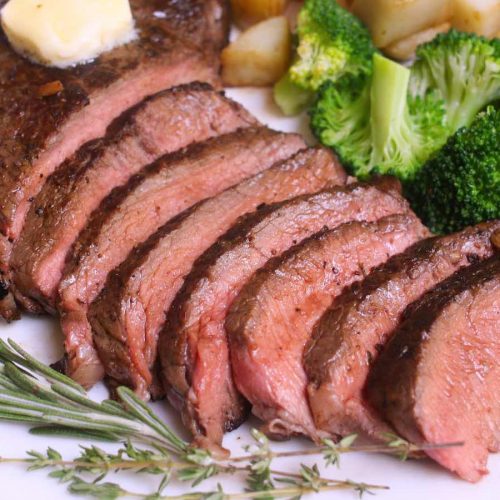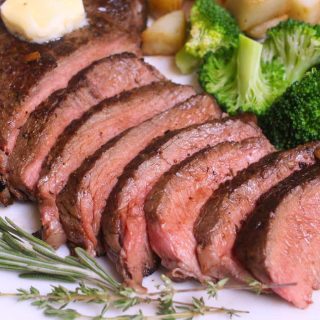 Basic Sous Vide Steak Recipe with Step-by-Step Instructions
The best Sous Vide Recipes for perfect breakfast, dinners, desserts, and meal prep!
Print
Pin
Rate
Ingredients
2

pounds

steak

(1-inch thick, this recipe is for tender cuts such as Sirloin Steak, Ribeye, Filet Mignon, Ribeye, T-bone, etc.)

2

tablespoons

olive oil

(avoid extra virgin olive oil due to its low smoke point)

1

teaspoon

salt

1

teaspoon

pepper

fresh rosemary or thyme

optional
Instructions
Add water to the sous vide container or a large pot, set the Sous Vide Precision Cooker to (135°F/57°C) for medium-rare doneness.

Rub the steak with 1 tablespoon oil on all sides.

Season with salt and pepper.

Add the steak to a zip-top bag together with optional herbs.

Vacuum seal the bag using water displacement method: seal all but one corner of the bag, and slowly place it into the water bath. Make sure everything below the zip-line is covered by water. Then seal the rest of the bag.

Keep the bag in the water bath and make sure it is fully submerged.

Cook for 1 hour. If your steak is thicker, cook 2 hours for 1.5 –inch, and 3 hours for 2.5 hours.

When the timer goes off, remove the bag from the water bath and transfer it to the fridge or an ice bath. Let it chill for about 10 minutes.

Remove the steak from the zip-top bag and wipe off the moisture with paper towels. (Make sure to pat dry the surface completely.)

Season with more salt and pepper if necessary.

Place the cast-iron skillet on medium-high heat. Add the remaining olive oil. Once very hot, add the steak and sear about 1 minute per side until nicely browned.

Slice against the grain and serve immediately.
Nutrition
Calories:
535
kcal
|
Carbohydrates:
1
g
|
Protein:
46
g
|
Fat:
39
g
|
Saturated Fat:
15
g
|
Cholesterol:
138
mg
|
Sodium:
700
mg
|
Potassium:
608
mg
|
Fiber:
1
g
|
Sugar:
1
g
|
Vitamin A:
34
IU
|
Calcium:
16
mg
|
Iron:
4
mg
Tried this recipe?
Follow or tag us on Pinterest @izzycooking