Discover the best meat dinner ideas with these mouthwatering recipes. Whether you're a meat-lover or looking for new ideas, there's something here for everyone.
Are you looking for new ways to incorporate meat into your dinner rotation? These recipes include chicken, beef, pork, lamb and more. 
There are options ranging from healthy to hearty, so let's get started!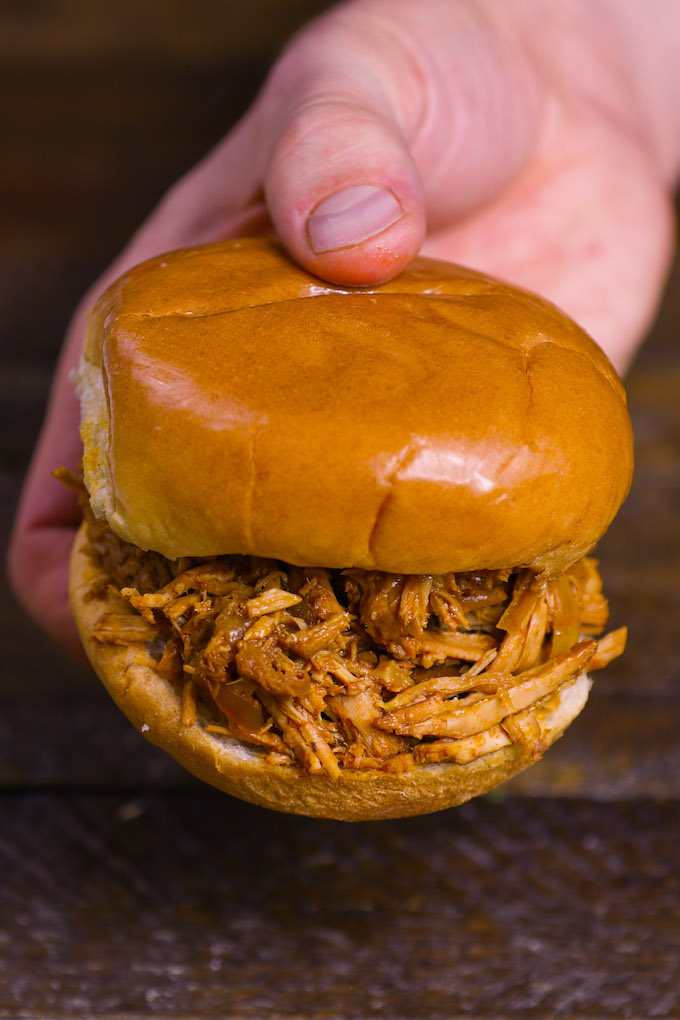 Crock Pot Pork Shoulder is a flavorful and fall-apart pork shoulder roast slow cooked to perfection with barbeque sauce and seasonings. This "dump and go" recipe couldn't be easier!
This Chicken Penne Pasta is cheesy, creamy and topped with bruschetta for a pop of color. It's a comforting and satisfying recipe the whole family will love!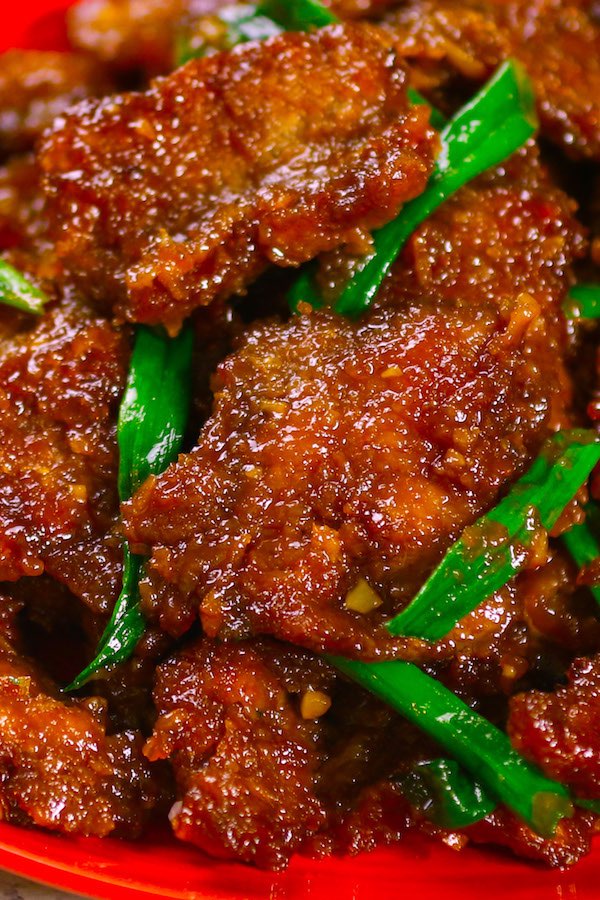 This dish consists of thinly sliced shaved steak simmered in a sweet and spicy ginger garlic sauce. It's big on flavor with tender beef that melts in your mouth!
Discover the delicious flavors of this Creamy Chicken Pasta.Chicken breast is perfectly seasoned, and the sauce is creamy and cheesy.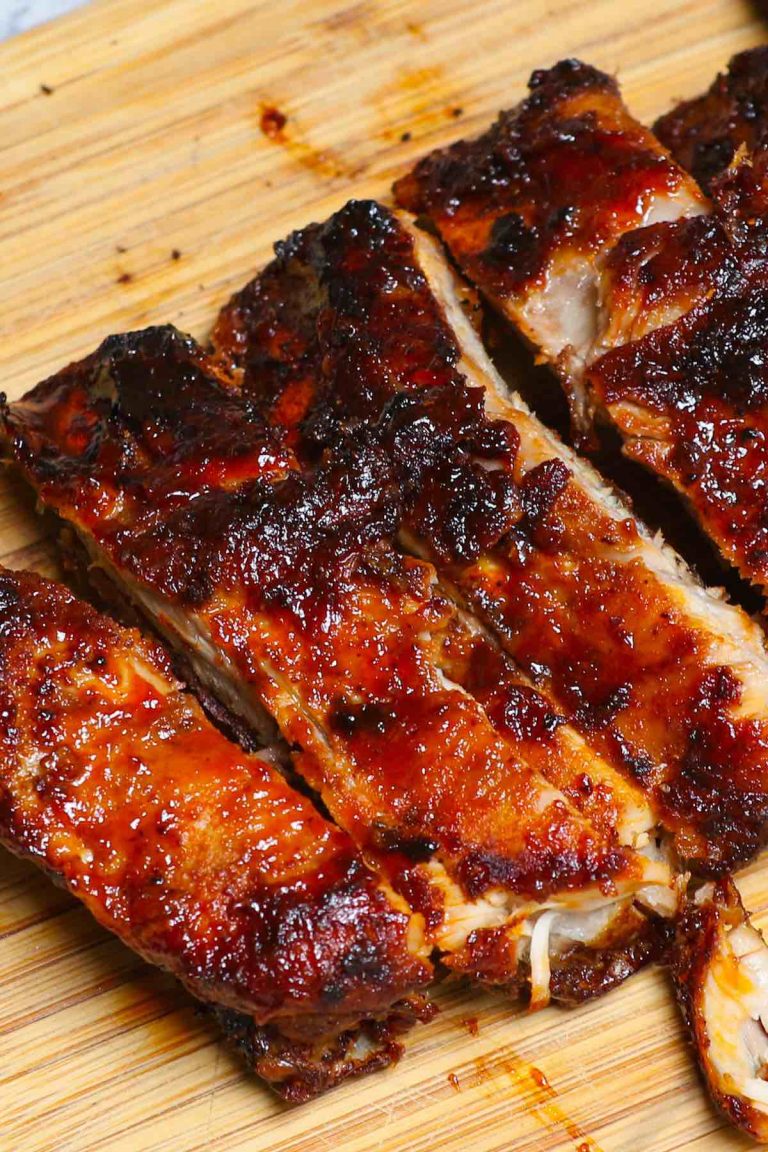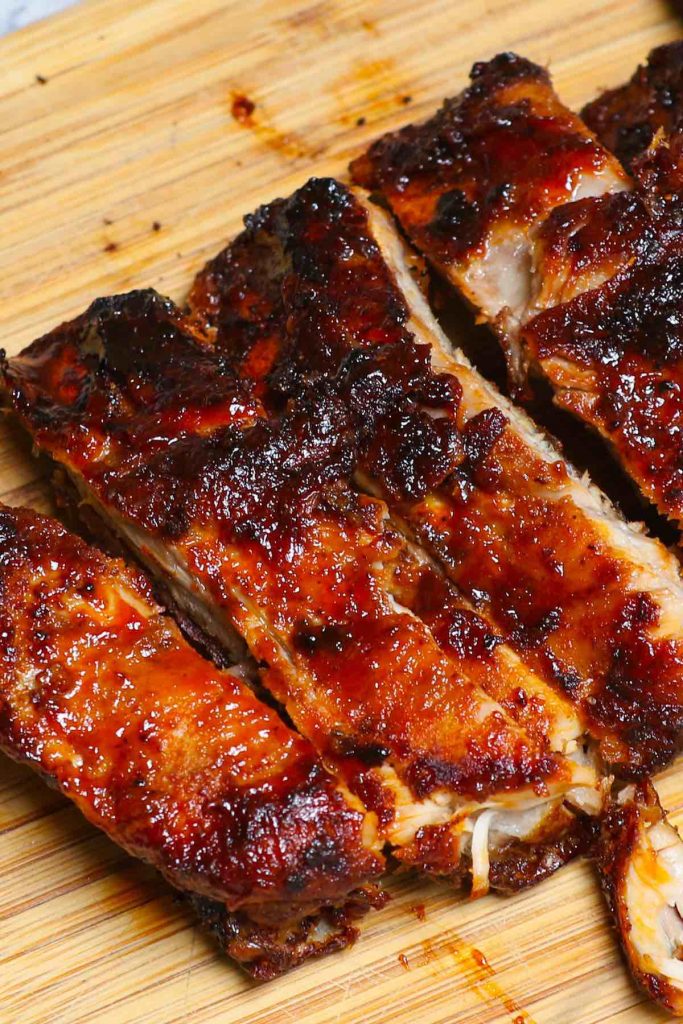 Did you know you can make tender and crispy ribs in the air fryer? These baby back ribs are seasoned, cooked and sauced to perfection for an irresistible flavor sensation!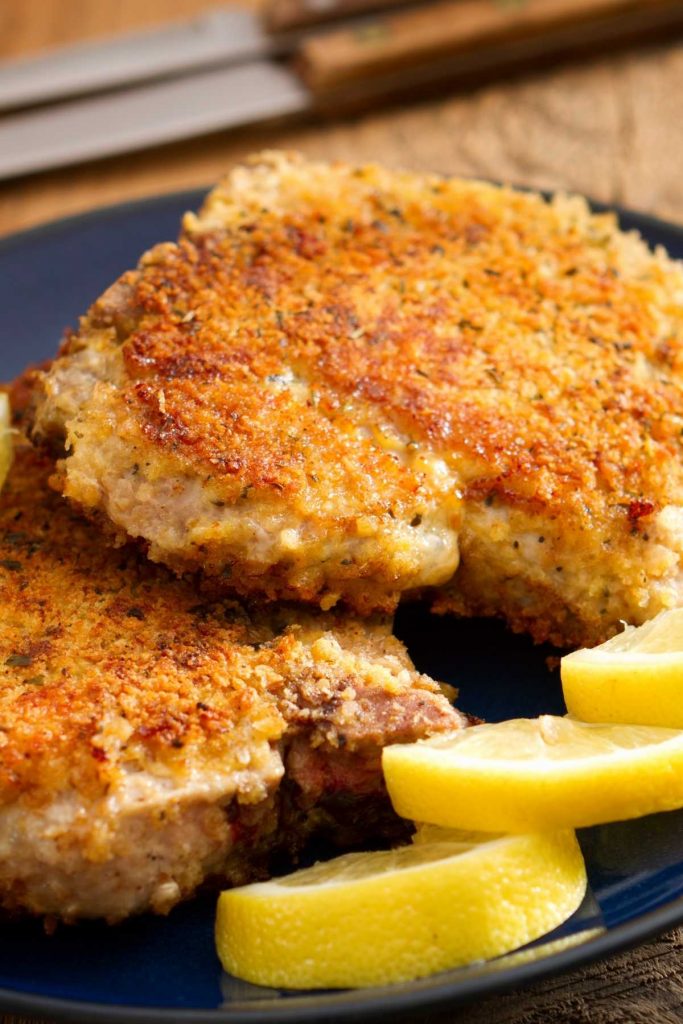 These parmesan pork chops are tender and with a mouthwatering parmesan crust! Plus, they're super easy to make and are ready to eat in less than an hour.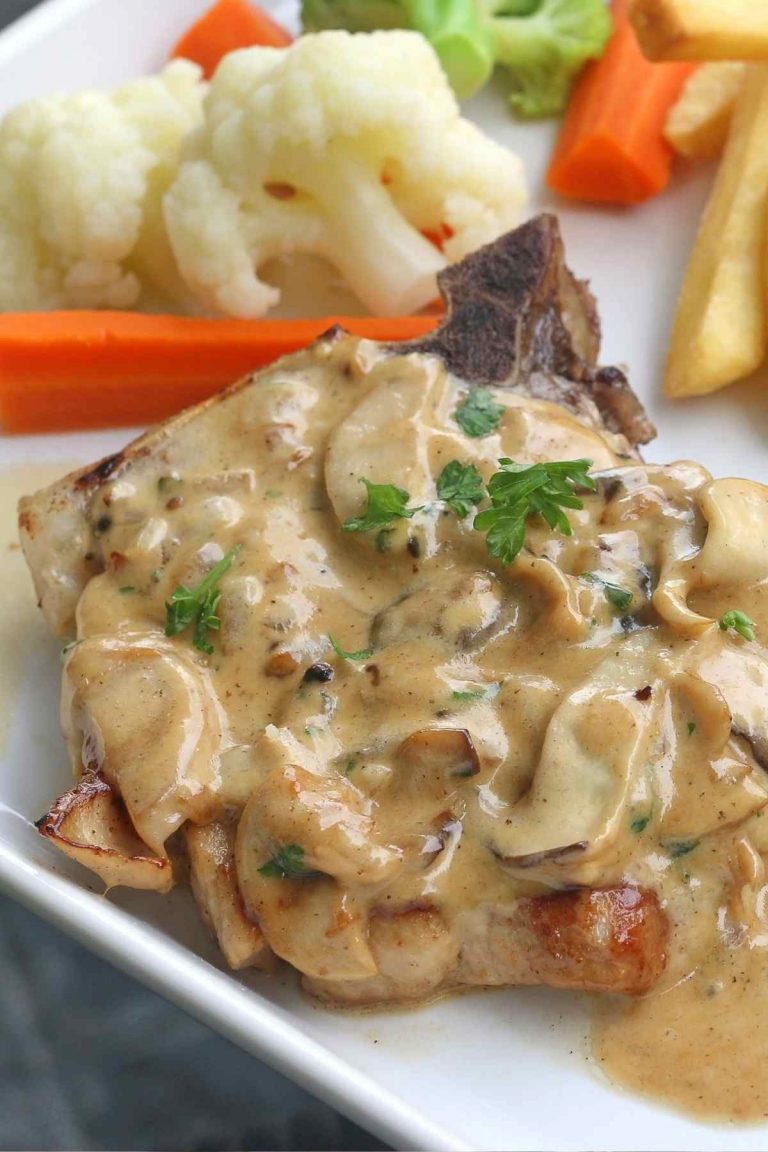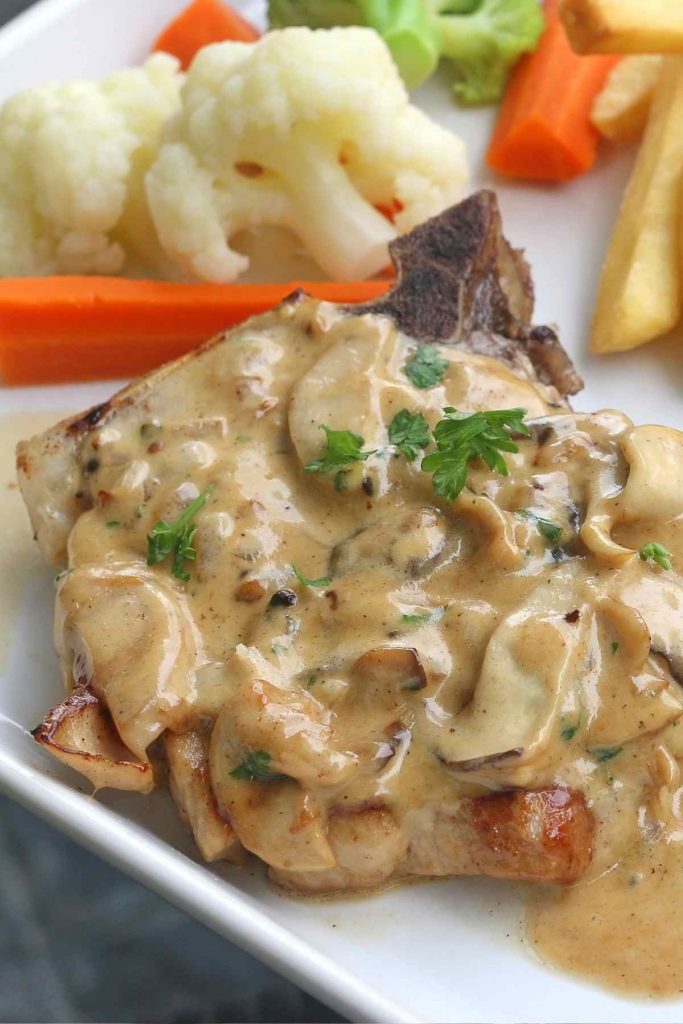 This recipe combines cream of mushroom flavors with pork chops for a hearty, stock-to-your-ribs meal! The pork chops are seared to golden perfection before getting smothered with a rich cream of mushroom sauce. Yum!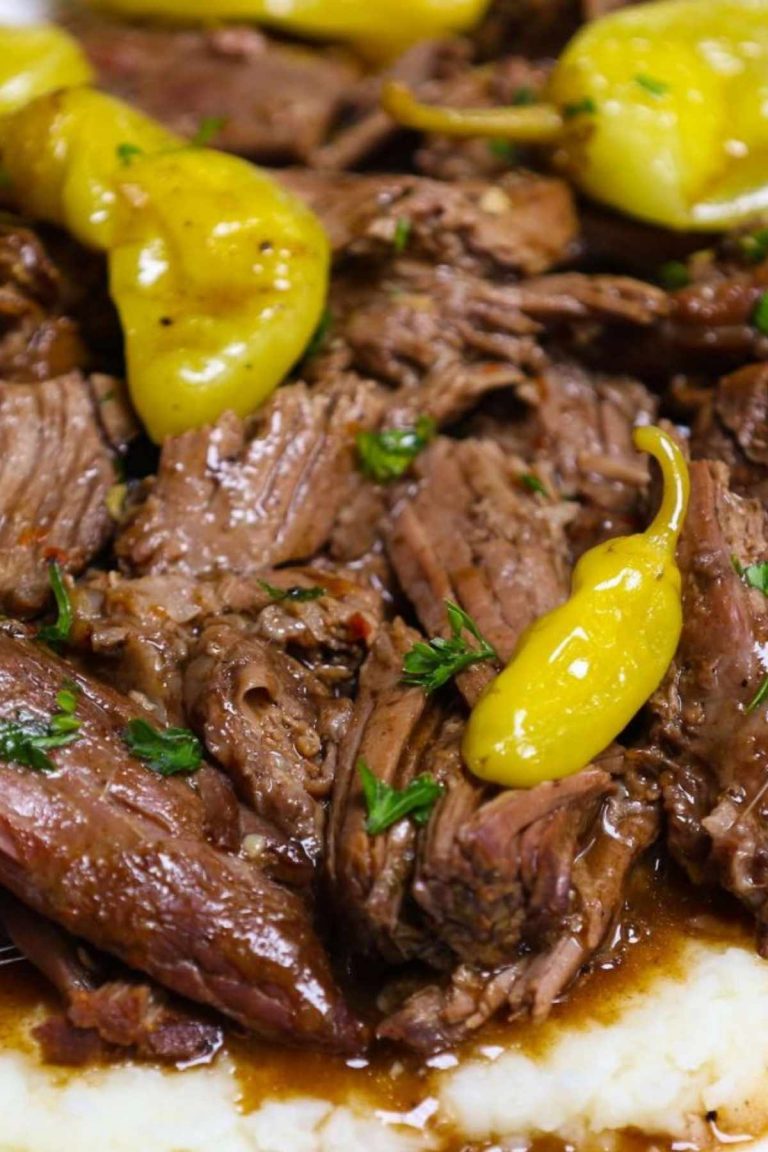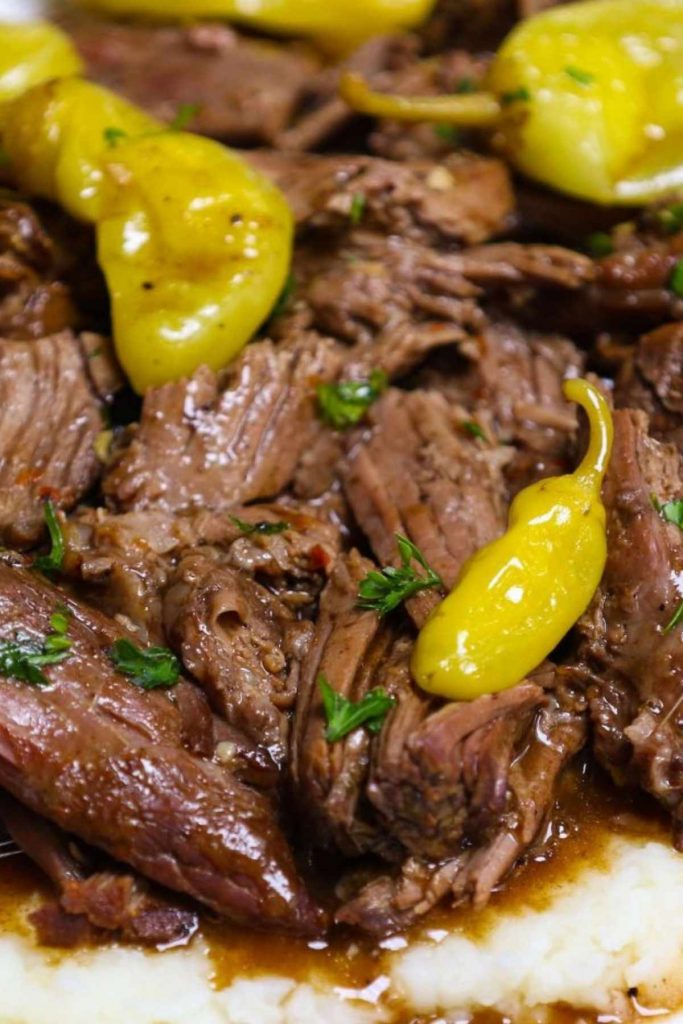 Mississippi pot roast is a mouthwatering southern recipe made in the slow cooker. You only need 10 minutes of prep before the crock pot goes to work! Enjoy melt-in-your-mouth beef with a rich au-jus gravy. Plus, you can add veggies to make it a complete meal.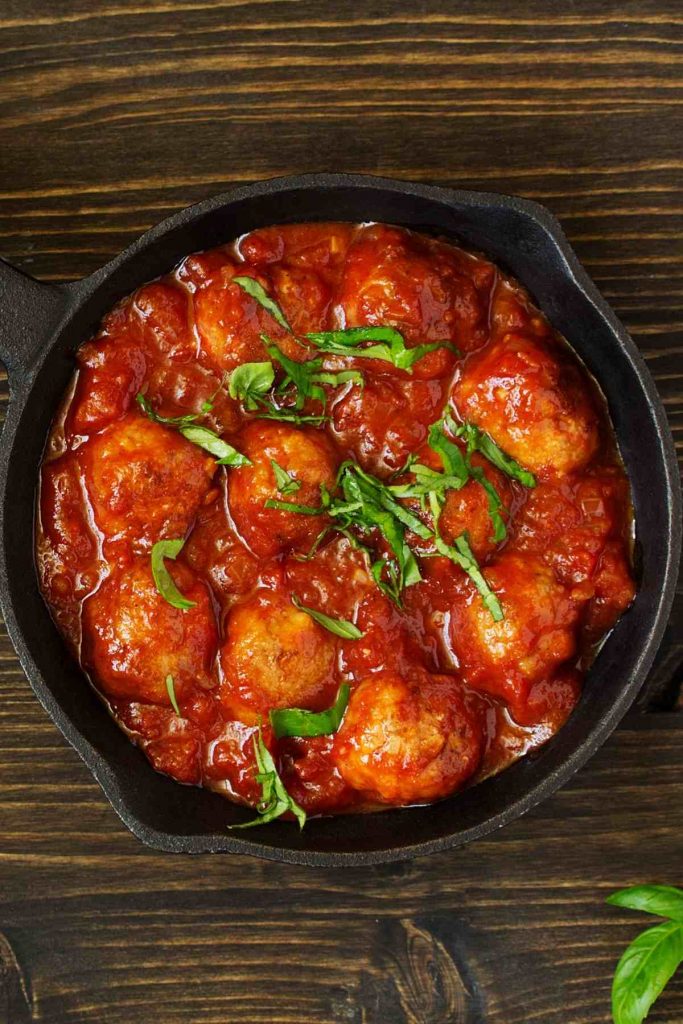 Who doesn't love meatballs for dinner? This homemade recipe is ideal when served over pasta or in sandwiches! The meatballs are tender and juicy with a rich and tangy tomato sauce.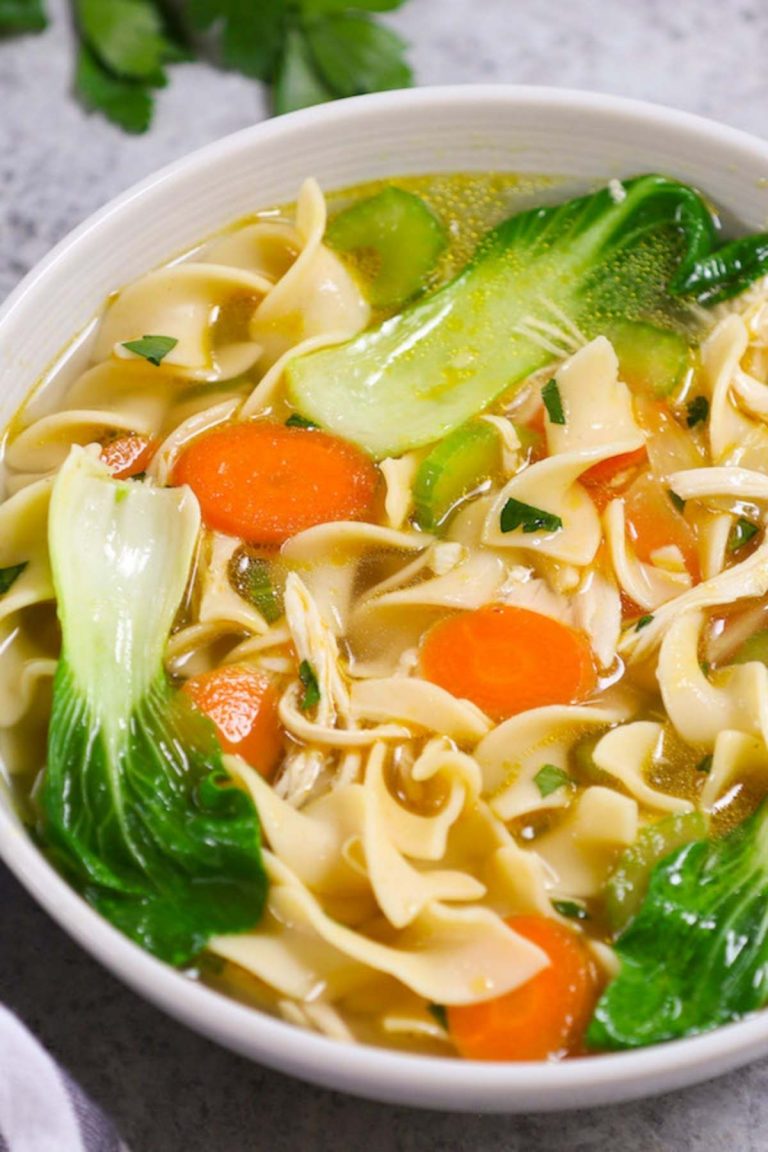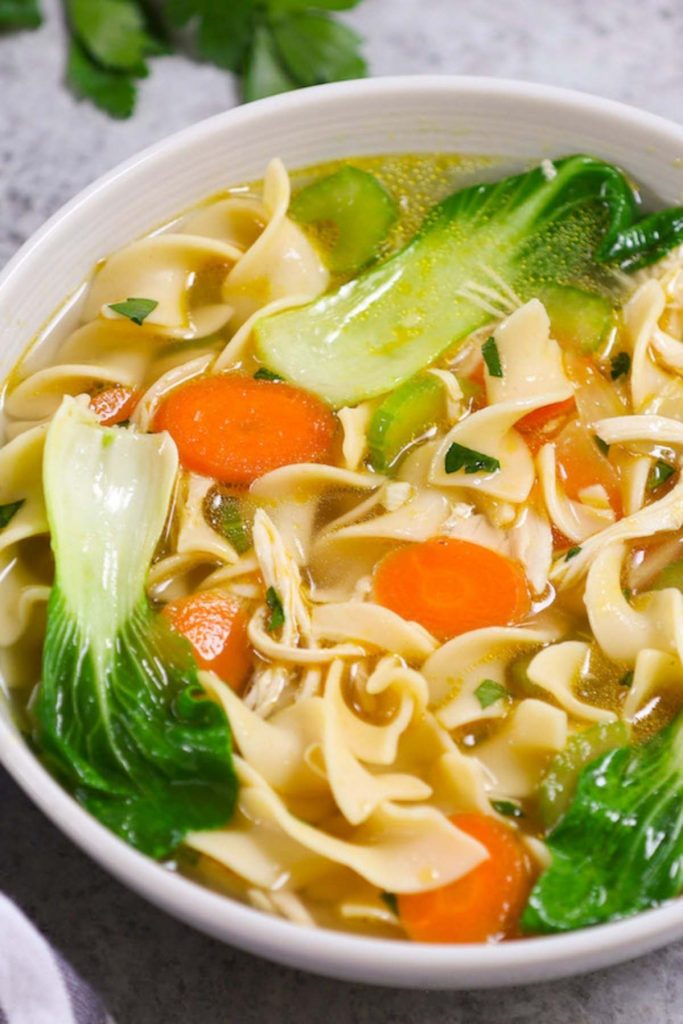 Discover the joy of making your own chicken noodle soup in the Instant Pot! You get a delicious soup loaded with chicken meat, noodles and veggies in just 30 minutes. Perfect for a light dinner!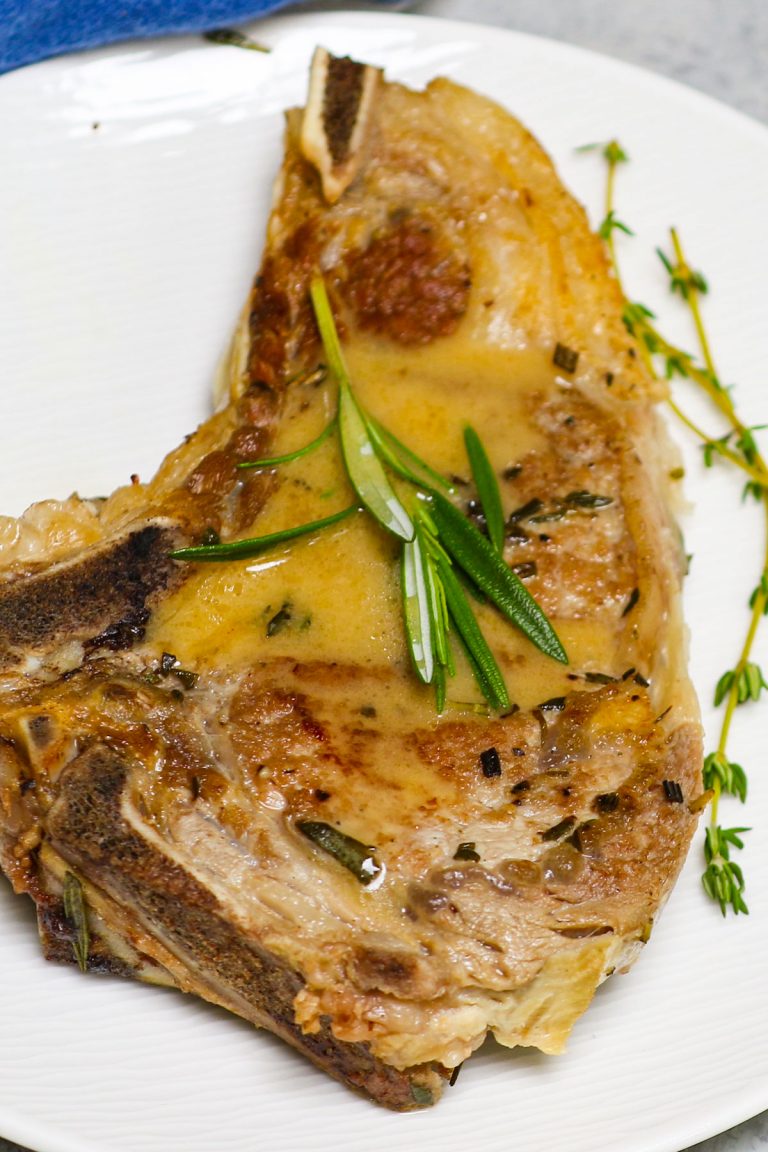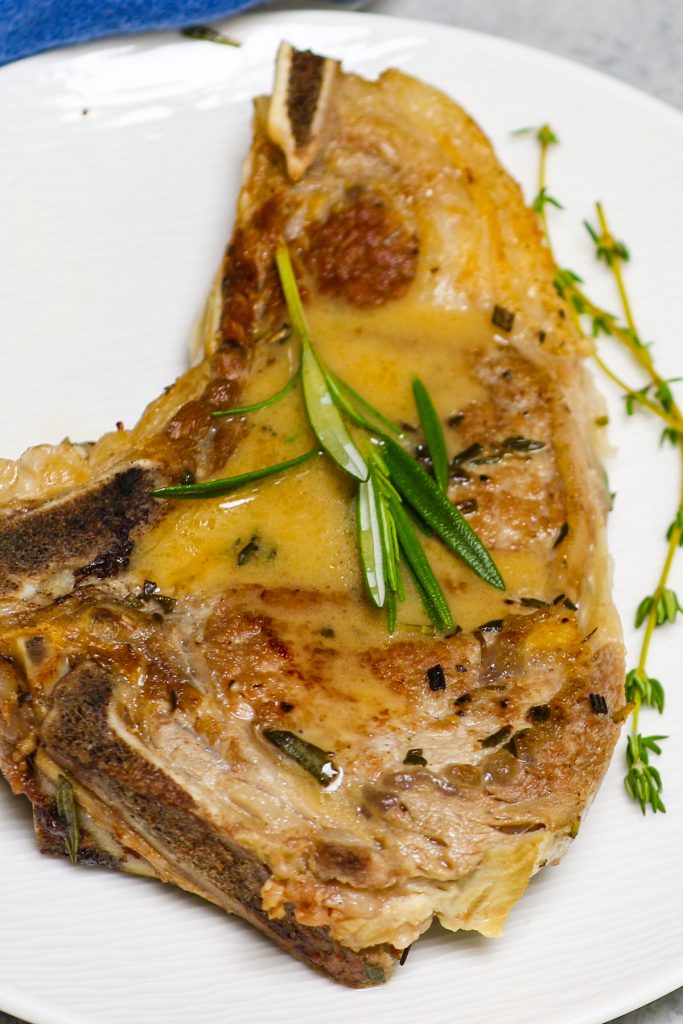 Calling all veal aficionados! These chops are marinated with fresh rosemary, lime and seasonings before being pan-seared to perfection! Drizzle the pan juices over top to serve!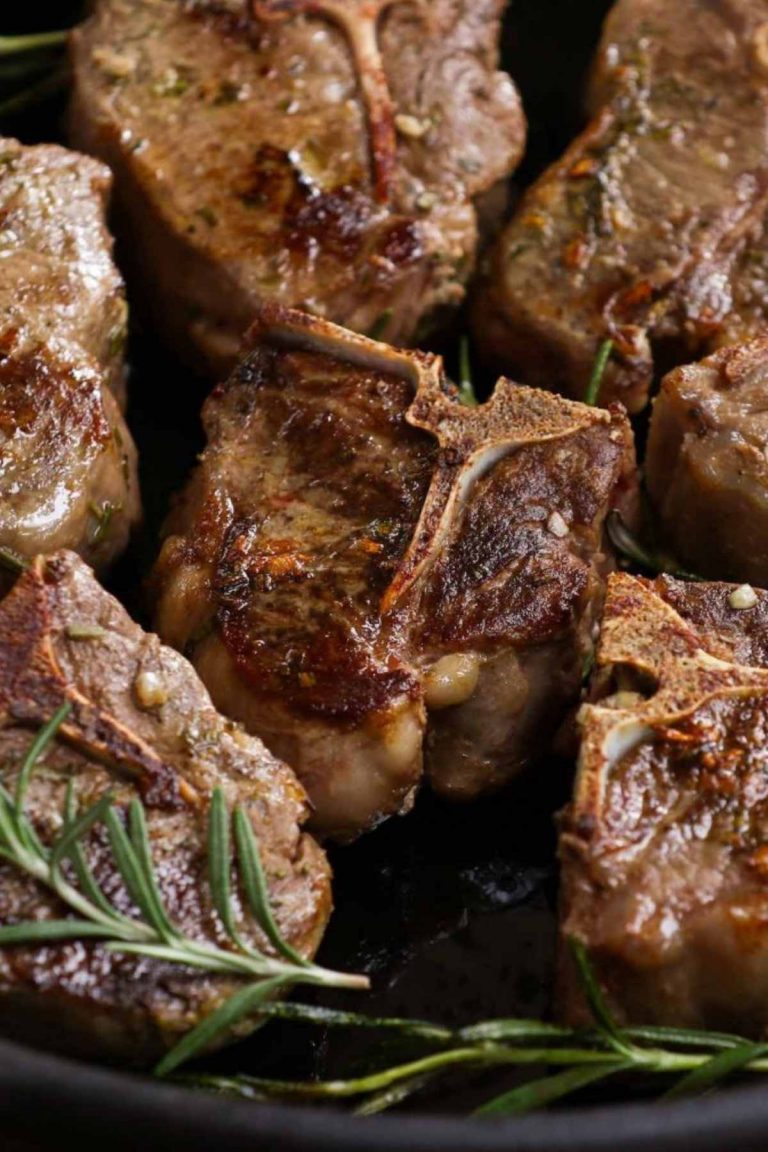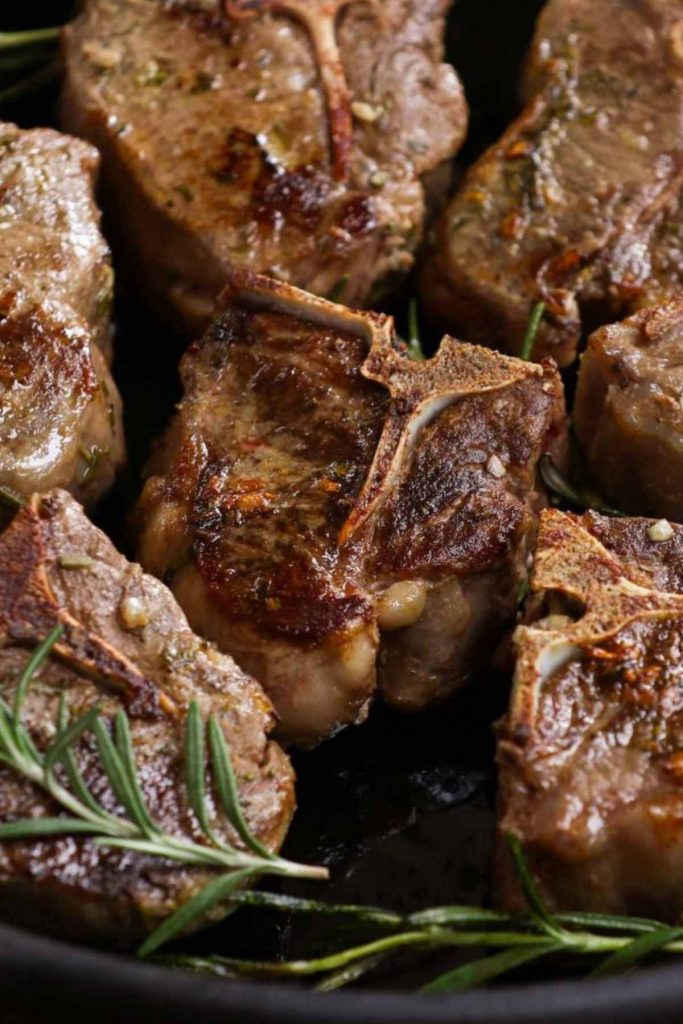 Here are the most tender and flavorful lamb chops ever, all thanks to sous vide! They get infused with fresh rosemary and other seasonings as they cook for a truly scrumptious dinner.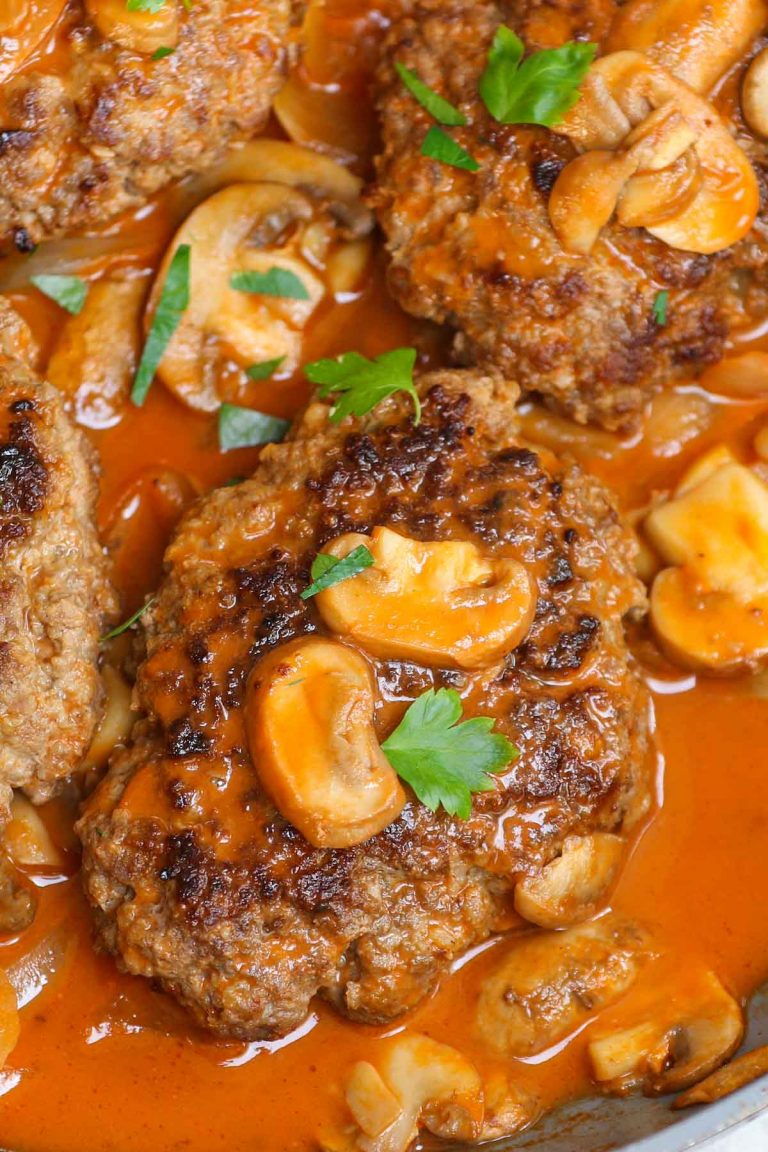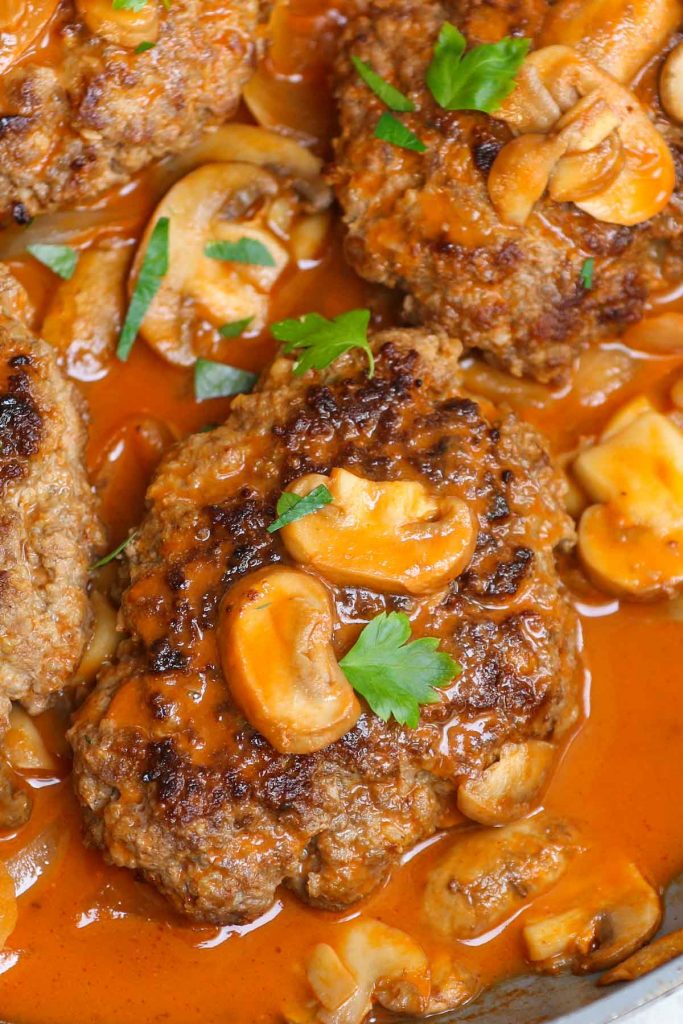 Salisbury steak is comfort food at its best! This is Bobby Flay's version consisting of juicy, well-seasoned beef patties cooked in creamy, savory mushroom gravy. A hearty weeknight dinner the whole family will enjoy.
Beef shanks are an amazingly flavorful and affordable cut of beef. Here we're cooking them low-and-slow to produce sumptuous meat that's oh-so tender. Plus, the entire family will enjoy them!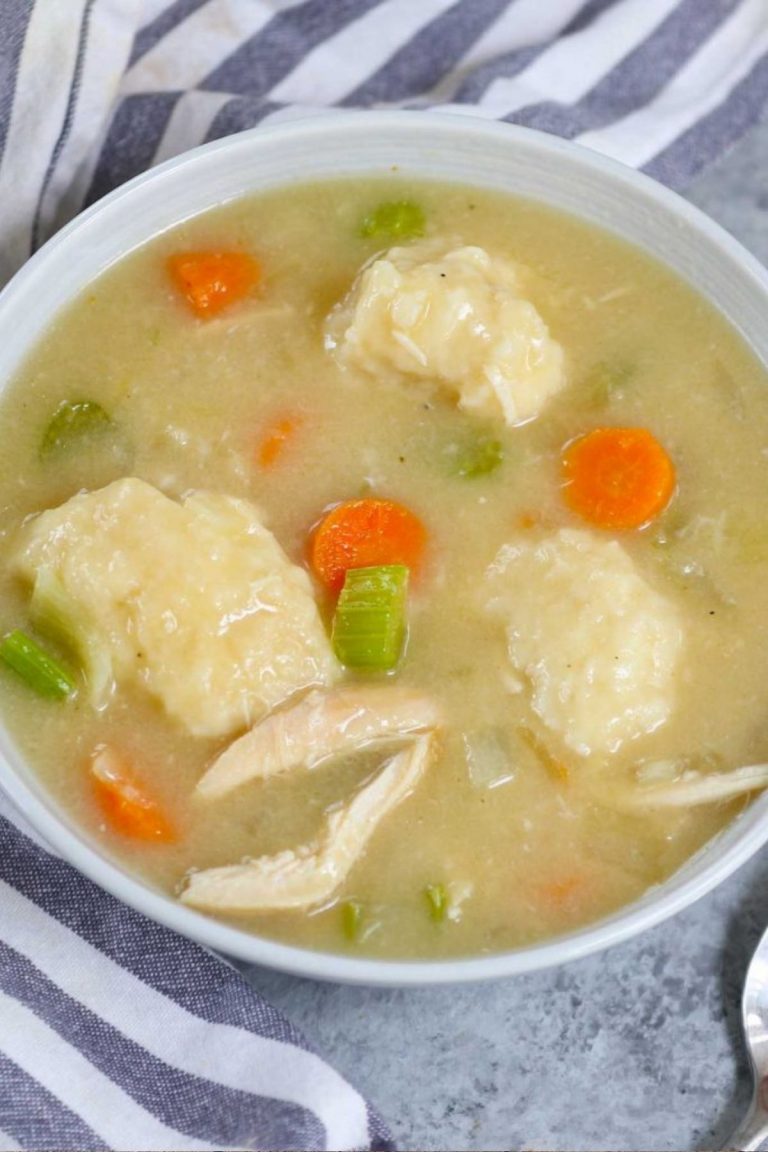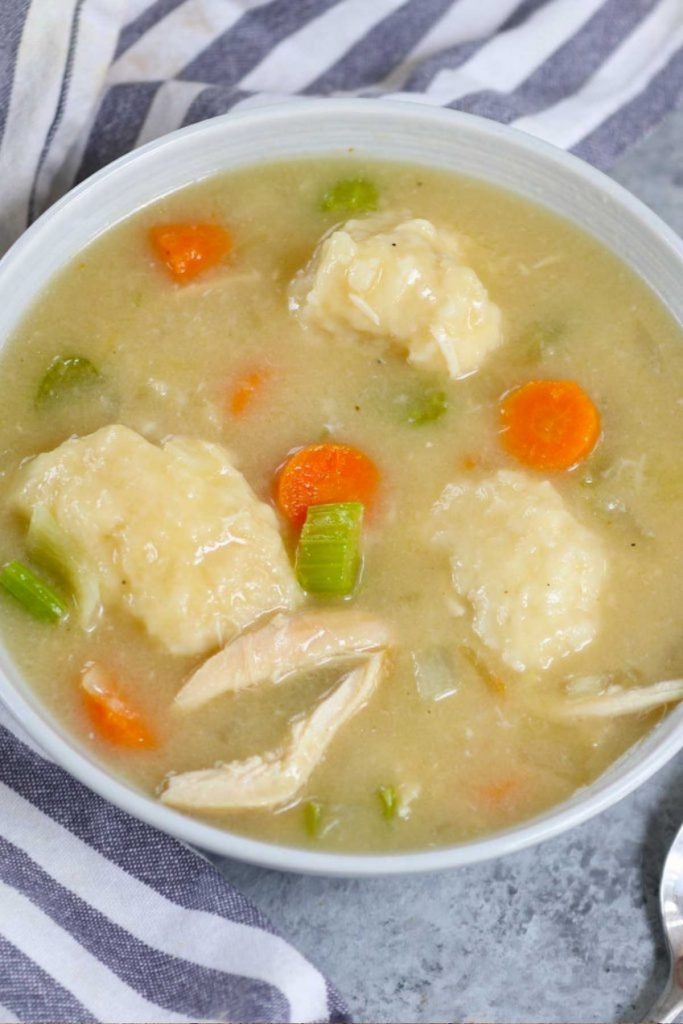 Chicken and dumplings is a timeless southern comfort food. Here they are made easier using Bisquick mix in the slow cooker. You can boil the chicken from scratch or use rotisserie chicken for a quick dinner idea.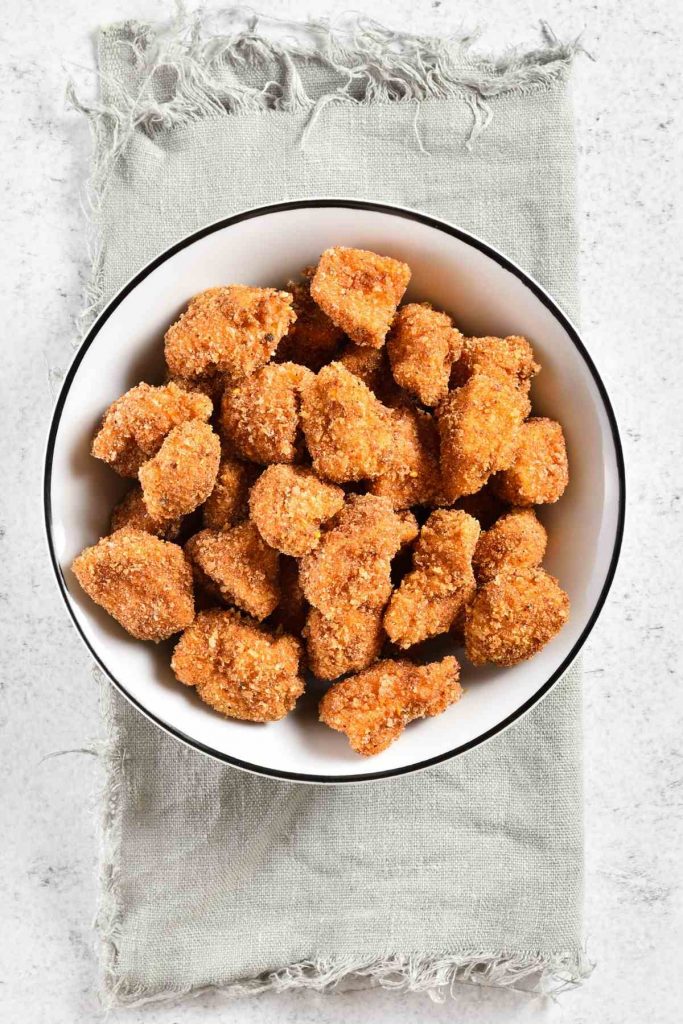 You may have heard of bang bang chicken, but have you tried Boom Boom Chicken? Crispy chicken pieces are covered in a succulent garlic-soy glaze. Like takeout but so much better!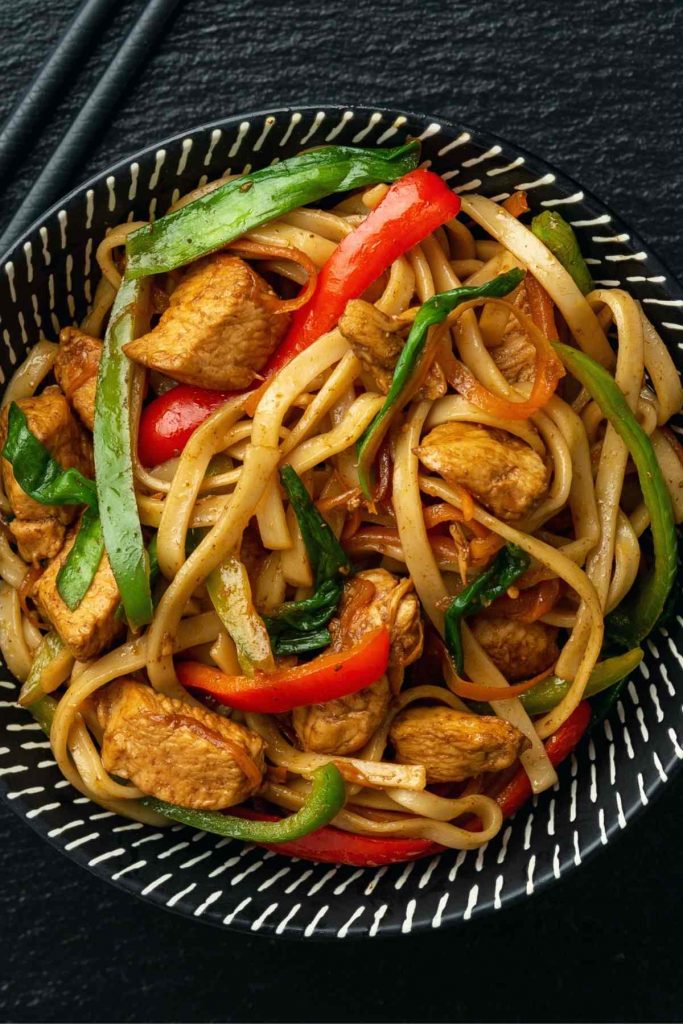 Chicken Chow Fun is loaded with wide noodles, tender chicken pieces and vegetables. This Chinese dish is ready in minutes and beats soggy takeout hands-down!
This Campbell's Chicken And Rice features chicken and rice in a creamy sauce. The chicken is baked so it comes out moist and juicy with plenty of flavor.
This slow-cooked shredded pork is served in a tangy barbecue sauce for a restaurant-quality dinner that couldn't be easier to make. Make it in the crock pot, Instant Pot or oven or Instant Pot!
Enjoy delicious Thai flavors in this peanut butter chicken recipe! It's savory, saucy and easy to make too! Perfect for a weeknight dinner or even a special occasion like date night!
Treat yourself to this tender and juicy roast pork loin for dinner. The recipe is surprisingly simple with mouthwatering flavors. Plus, you can customize with your favorite sides for a complete dinner!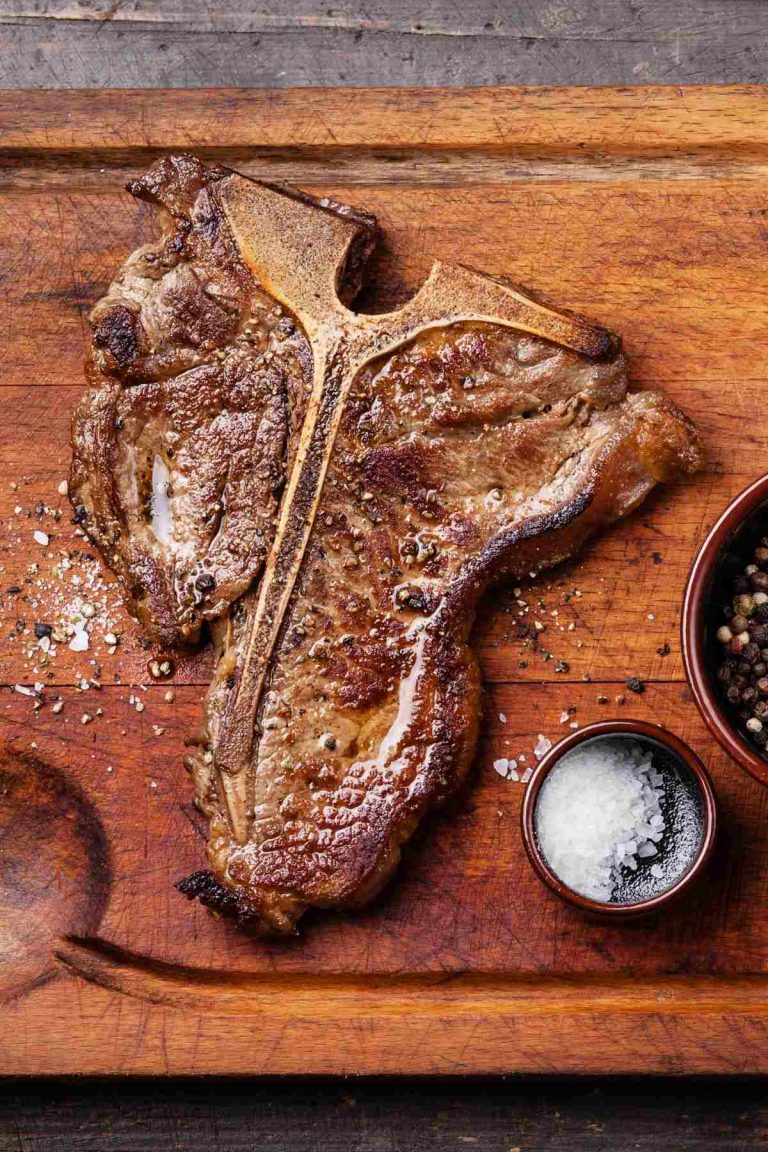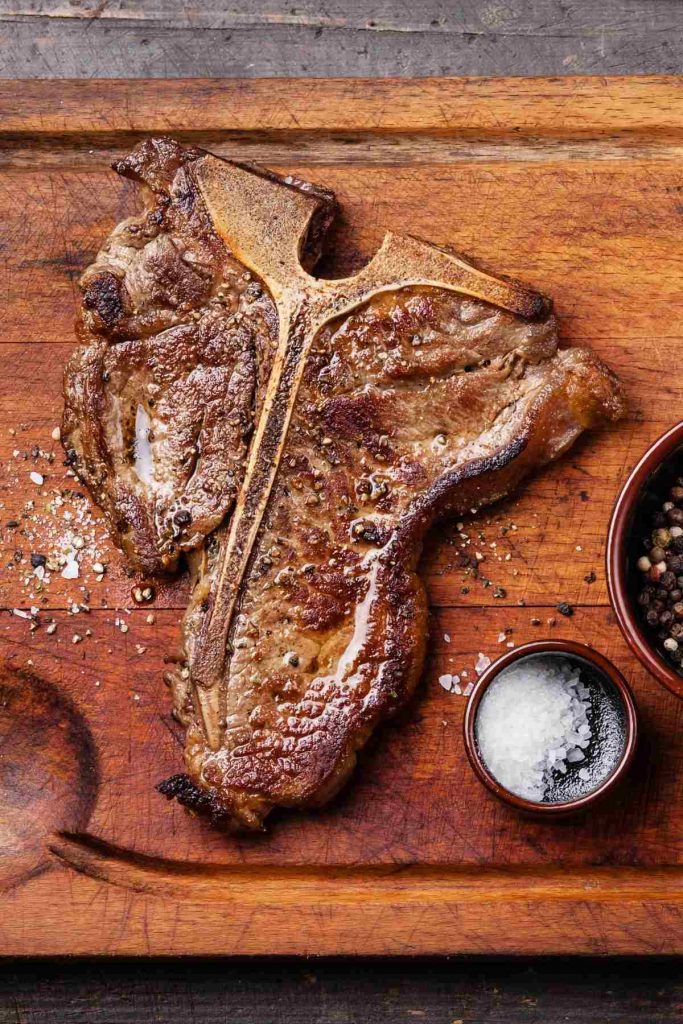 Serve this tender and flavorful Oven-Baked T-Bone Steak at your next festive occasion! It's seasoned with butter, olive oil, garlic, fresh rosemary, salt, and pepper and baked beautifully.
Sear these New York strip steaks in a cast iron skillet for a crust that's perfectly caramelized. They only take about 15 minutes to cook and the recipe includes guidelines on how to cook them to your liking.
Enjoy the Indian flavors in this delicious pork curry featuring fresh ginger, cilantro and Indian spices! It's a comforting dish you can prepare on the stovetop or in the Instant Pot.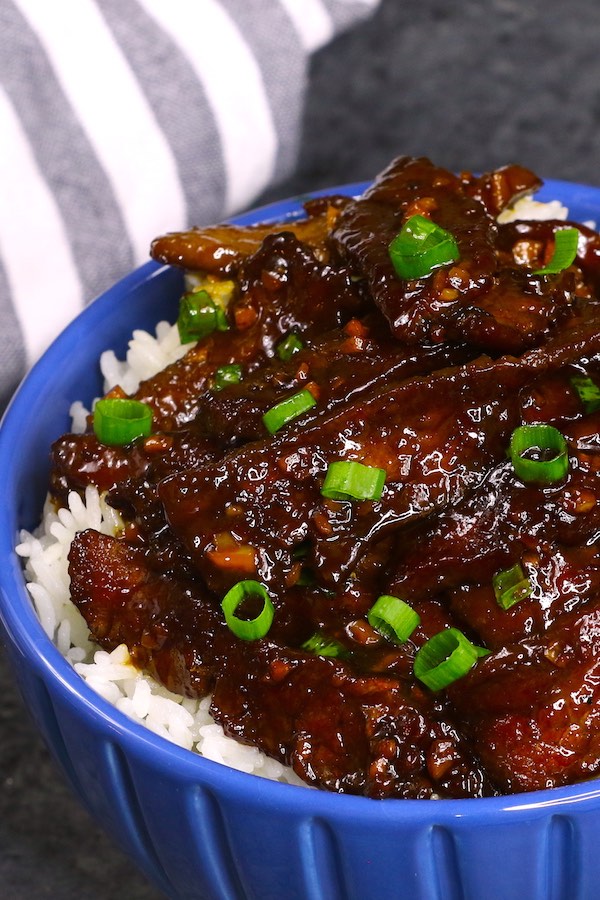 This easy beef stir fry is loaded with tender beef slices and the most delicious Asian-inspired sauce! You can add favorite vegetables like broccoli for a quick restaurant-quality dinner.
Move over pulled pork! This recipe produces ultra-tender shredded beef with gravy. Serve with mashed potatoes, pasta or rice and veggies for a mouthwatering and satisfying dinner! The best part? Set it up in the morning, and come back to perfectly tender roast beef thanks to the slow cooker.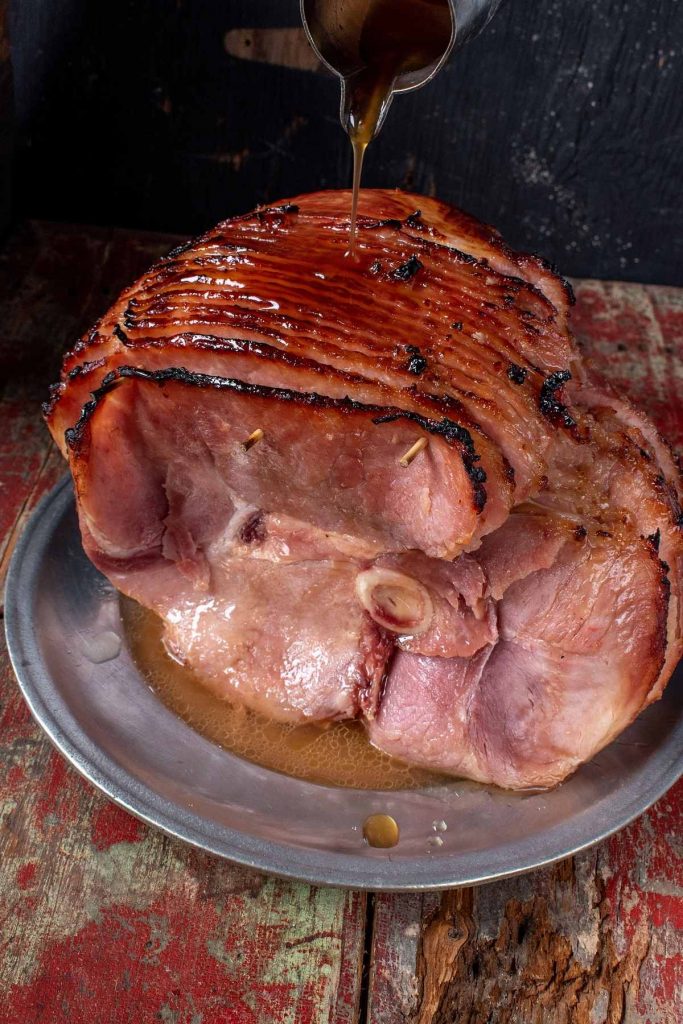 If you've never cooked bone-in ham, then it's time to try this recipe! It's a hearty main with delicious flavors. Pair with your favorite sides for a complete dinner the whole family will love!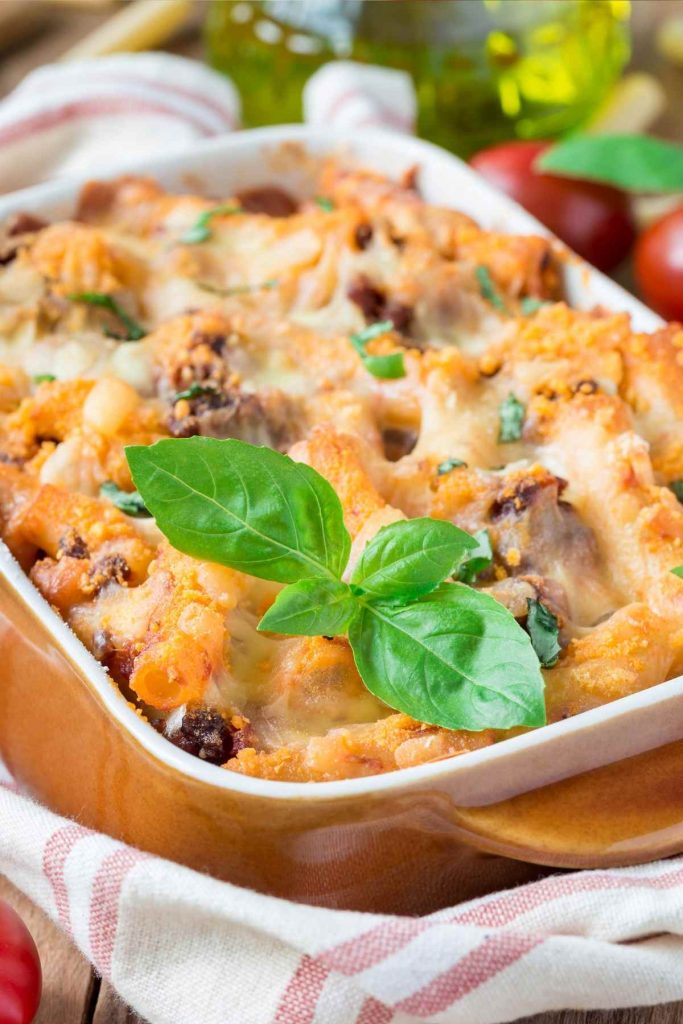 This Baked Ziti With Italian Sausage is hearty, comforting, and delicious. It's a savory dish featuring savory Italian sausage, tender pasta, three cheeses and a rich tomato sauce.
This hearty Chicken and Sausage Gumbo is the perfect comfort food. With its authentic Cajun flavors, a bit of spice, smoky andouille sausage and savory chicken, you can't go wrong!
Skip the boxed hamburger helper and make your own instead! Transform a pound of ground beef into a kid-friendly dish that's rich, creamy and loaded with flavor.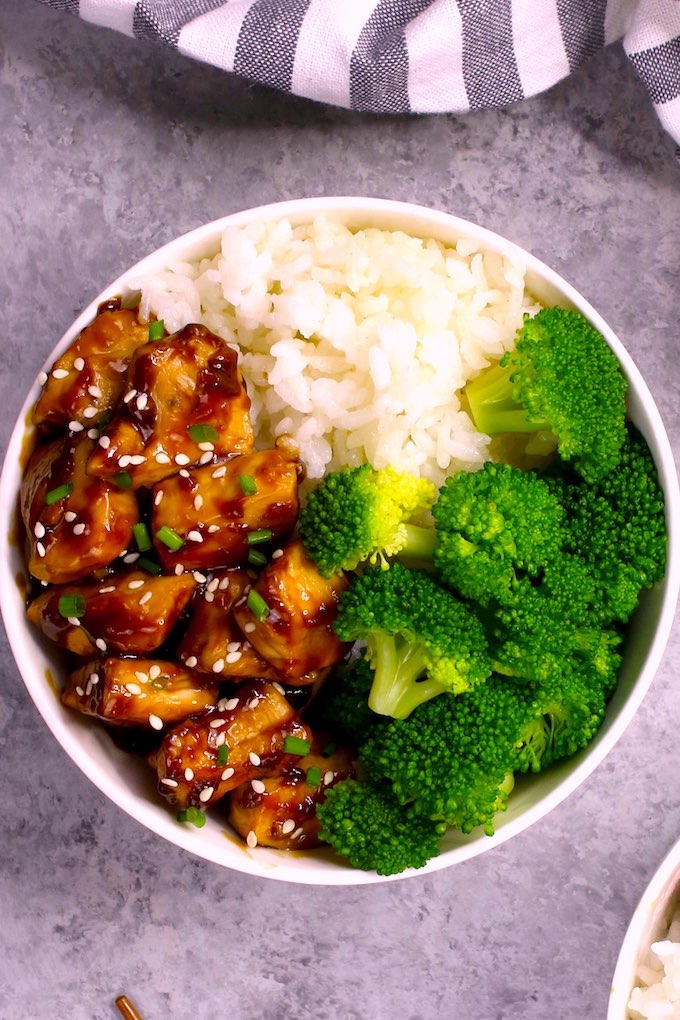 Enjoy Japanese-inspired flavors with this quick and easy recipe ready in just 15 minutes. . Tender chicken is tossed with sweet, savoury, and garlicky teriyaki sauce and then served with rice and steamed broccoli. Better than takeout with no marinating required!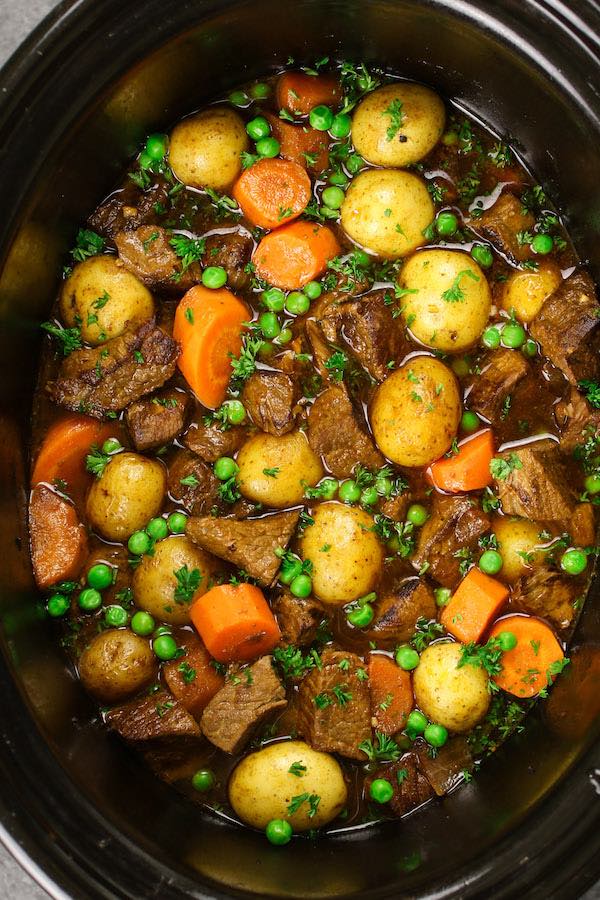 Crock Pot Beef and Noodles is a classic Midwestern dish that sticks to your ribs. Rich and flavorful, this family favorite is affordable and easy to prepare using the slow cooker!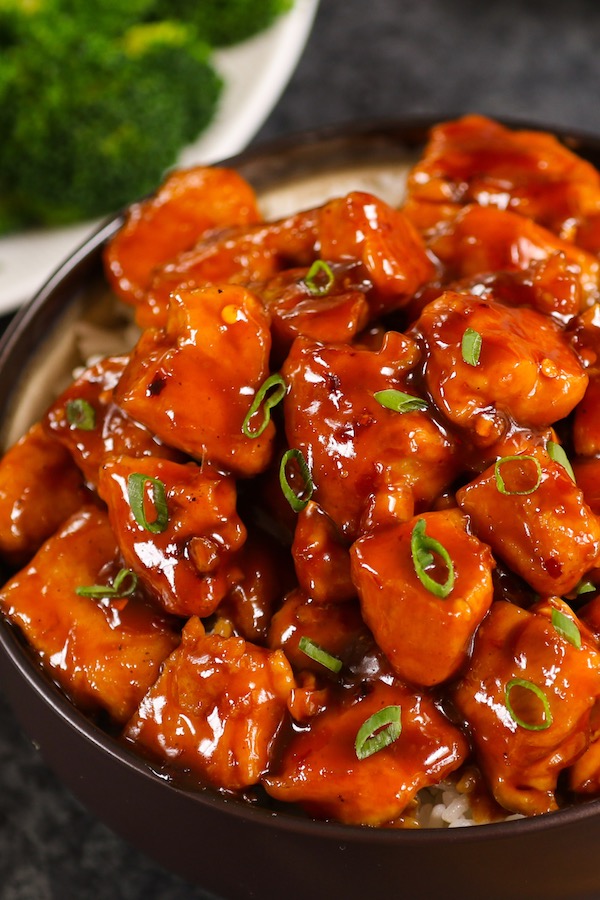 Bourbon Chicken features tender chunks of chicken coated in a sweet and sticky sauce. Common in Cajun-themed Chinese restaurants, you can easily make this dish at home in just 20 minutes. Faster than takeout!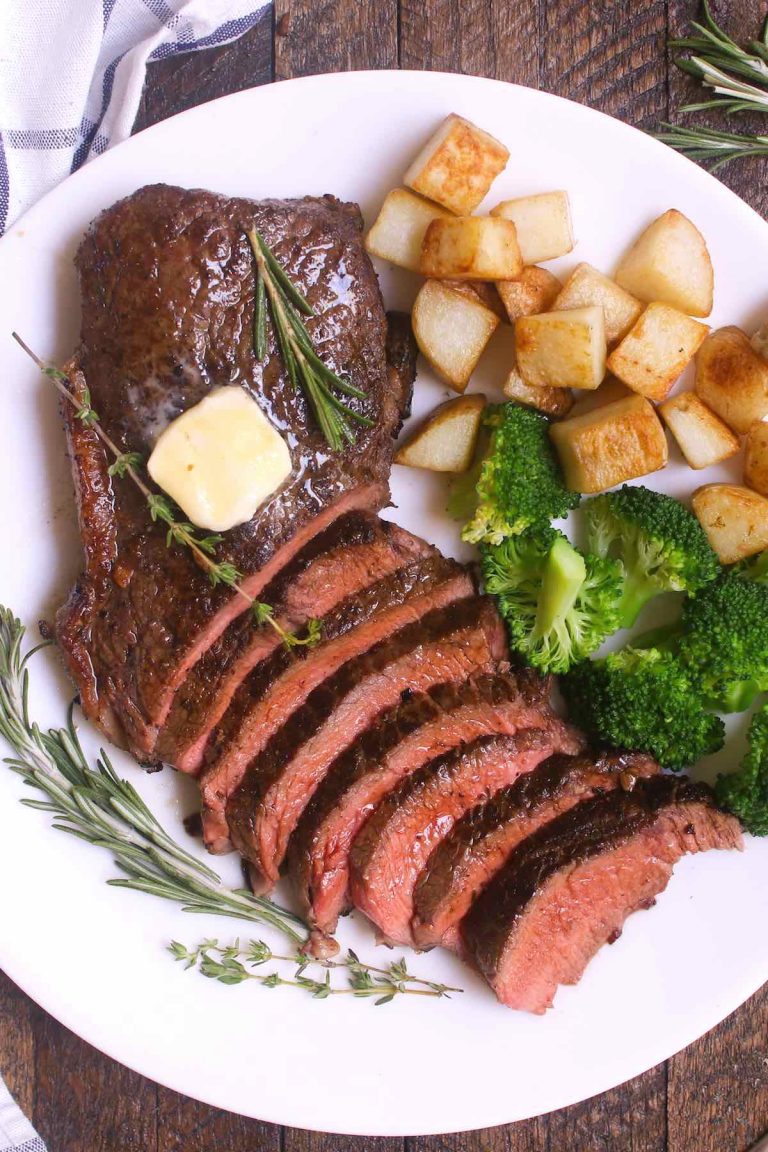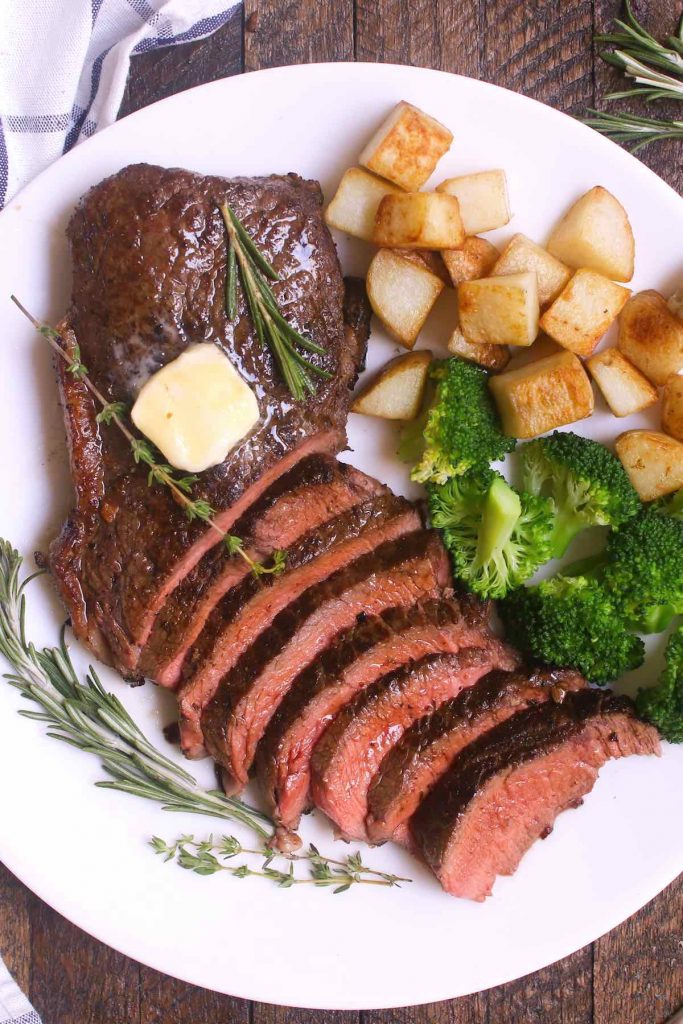 It's hard to beat a simple top sirloin steak!It's less expensive than other cuts, full of flavor and easy to prepare. This top sirloin steak is pan-seared to caramelized perfection with a heavenly garlic-butter sauce. Plus, it's ready in about 20 minutes!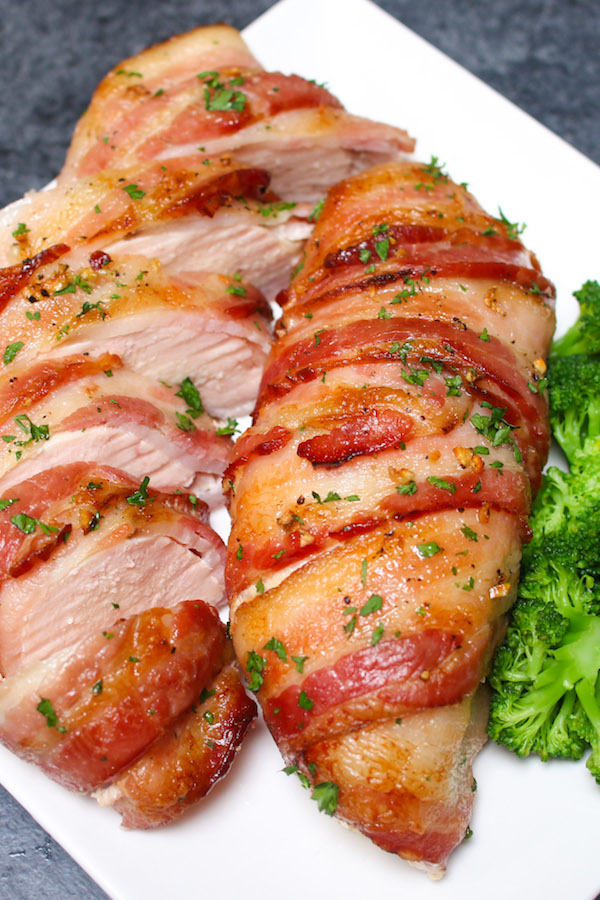 A serious crowdpleaser, these chicken breasts are rubbed with brown sugar, wrapped in bacon and slow-cooked to juicy perfection.So juicy and flavorful you'll want to make it again and again.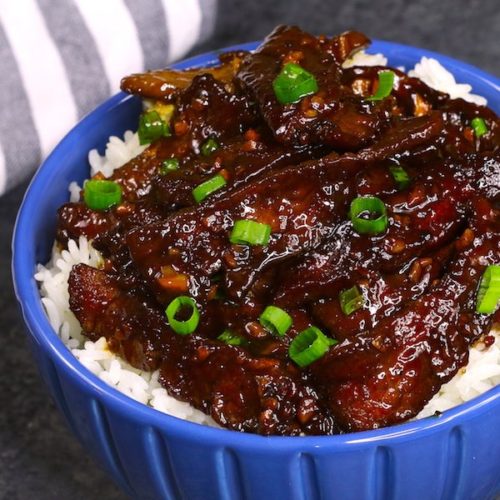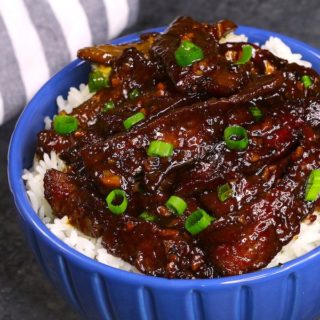 Best Meat Dinner Recipe Collection
This easy beef stir fry is loaded with tender beef slices and the most delicious Asian-inspired sauce! You can add favorite vegetables like broccoli for a quick restaurant-quality dinner.
Print
Pin
Rate
Ingredients
1 1/2

pounds

flank steak

You can also use skirt steak or flat iron steak

1/2

cup

soy sauce

1/4

cup

cornstarch

2

tablespoons

vegetable oil

divided

2

teaspoons

fresh ginger

minced

3

teaspoons

fresh garlic

minced

1/3

cup

beef broth

1/3

cup

brown sugar

4

green onions
Instructions
Slice the beef into thin strips that are 2-inch long and 1/4 inch thick (It's best to cut against the grain). You can freeze the steak for about 30-45 minutes so that it's much easier to cut into thin slices.

In a medium bowl, mix together soy sauce and cornstarch.

Add the beef and let marinate for 30 minutes or up to 4 hours.

Place a wok or skillet on high heat, add 1 tablespoon of oil.

When the oil is hot, add minced ginger and garlic.

Once fragrant, stir in marinated beef together with all the sauce. Don't overcrowd the pan, and cook in small batches if needed.

Cook for about 2-3 minutes. Then add brown sugar, beef broth and green onions and stir-fry for 1-2 minutes. Remove beef to a plate.

In the same wok, add another tablespoon of oil, stir-fry the vegetables of your choice for 3-4 minutes or until cooked through.

Add back cooked beef and mix with the vegetables.

Remove from heat, sprinkle with green onions, serve and enjoy!
Tried this recipe?
Follow or tag us on Pinterest @izzycooking