If you love lamb chops as much as we do, you'll really enjoy experimenting with this collection of delicious lamb chop recipes.
When cooked well, lamb chops are tender, juicy, and extremely versatile! Not only do they pair well with a variety of seasonings, but they can also be cooked in many ways. So whether you serve them for special occasions, casual family barbecues, or at a fancy Sunday feast, they will always impress.
Check out the list below and never be stuck for an idea of how to prepare lamb chops again!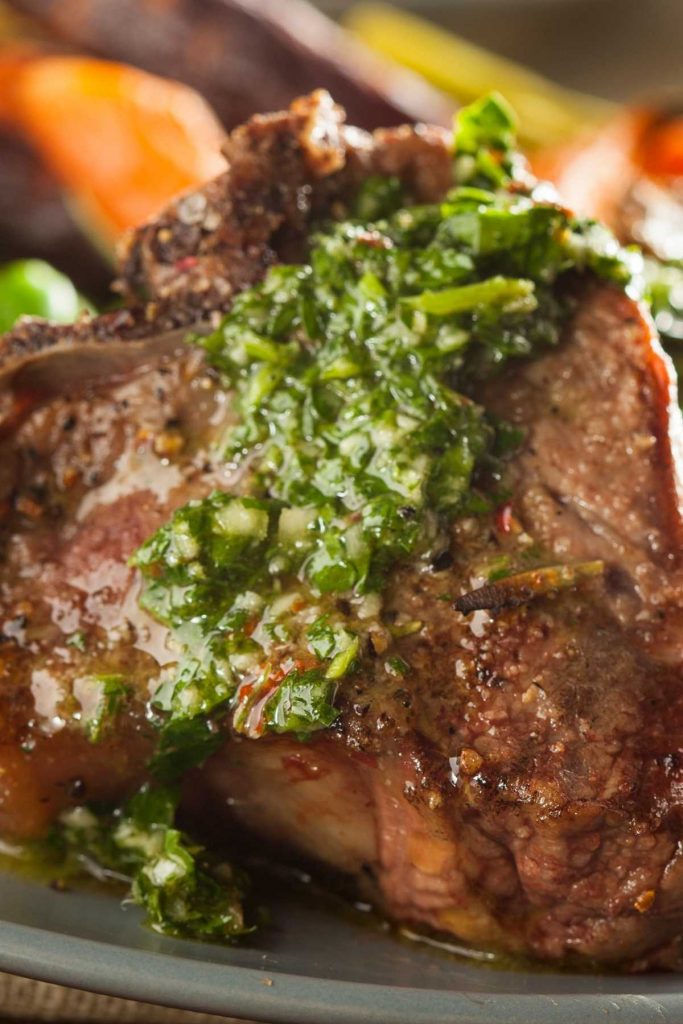 Lamb and mint are a classic combination for a good reason and this elegant dish will work well for any special occasion. The garlic mint sauce is tangy and flavorful, making it the perfect accompaniment for a rich meat like lamb.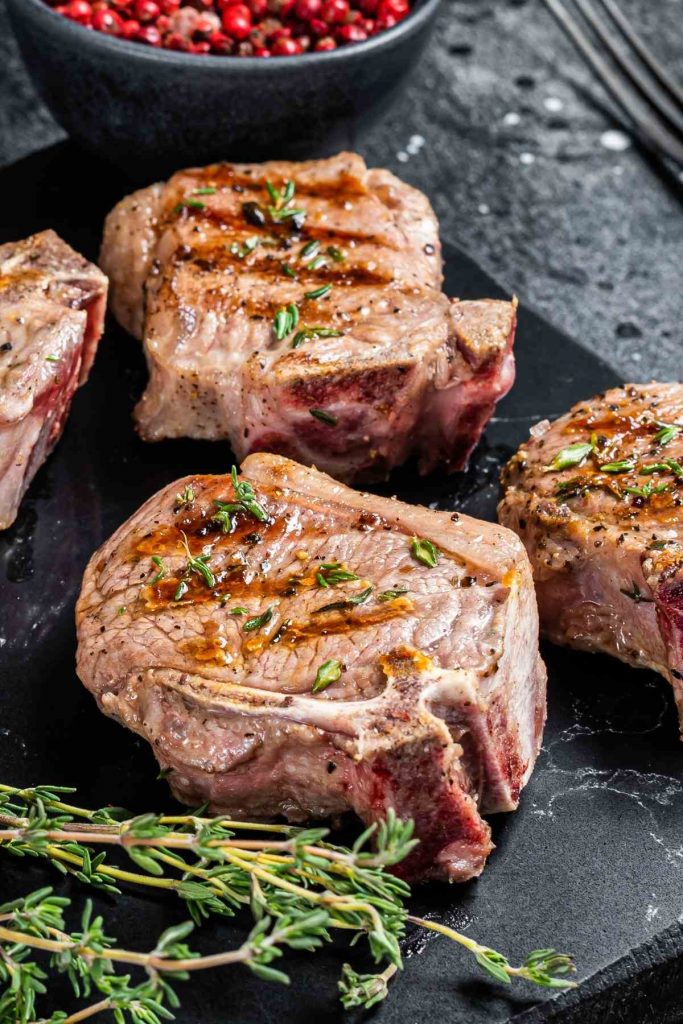 Like mint, rosemary is a herb that was made for lamb dishes. This recipe is simple and uses easy ingredients, so it's ideal for a weeknight when you're a little pushed for time. You can choose whether to marinate the meat overnight or in the fridge for an hour.
If you've got an air fryer, there's no easier recipe for lamb chops than this one, plus they'll be juicy and flavorful with a delightful crust. Simply marinate your chops in garlic, rosemary, and olive oil for as little as 10 minutes before popping them in the fryer for another 10 to 12 minutes.
Enjoy Greek food in the comfort of your home with these melt-in-your-mouth Greek Lamb Chops. Using just four ingredients (olive oil, oregano, lemon juice, and garlic), you can whip up these fabulous chops in minutes and relish restaurant-quality food at home.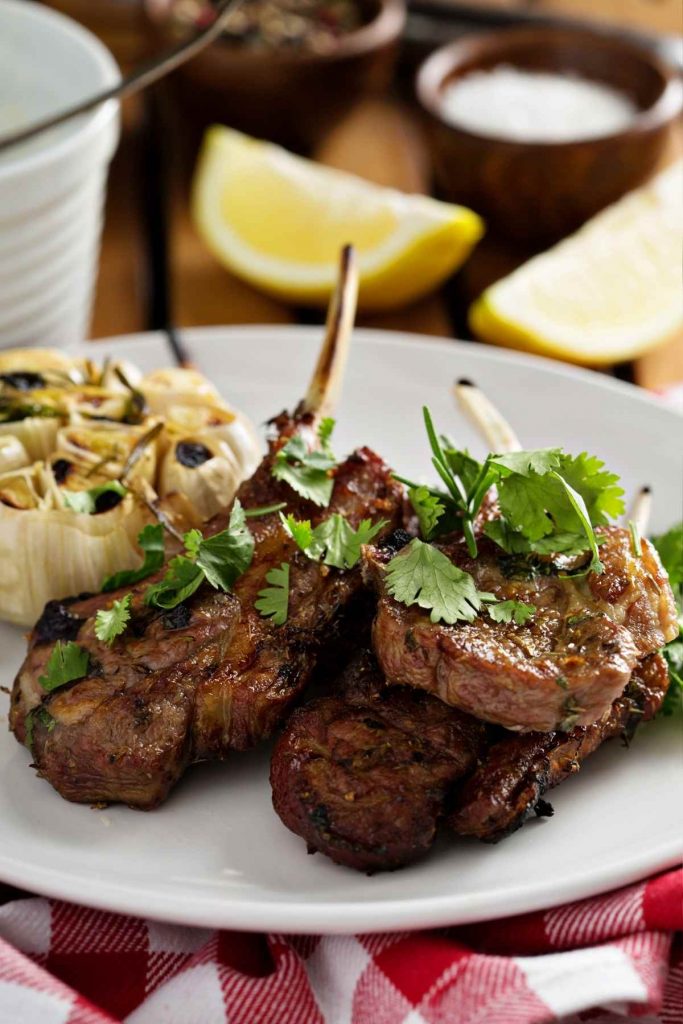 Feel free to serve these chops at your next holiday gathering – they are totally worth the marinating time and effort. The meat is seared, giving it a delightful garlic and herb crust and the pan sauce only requires two ingredients! Give it a try; you won't be sorry.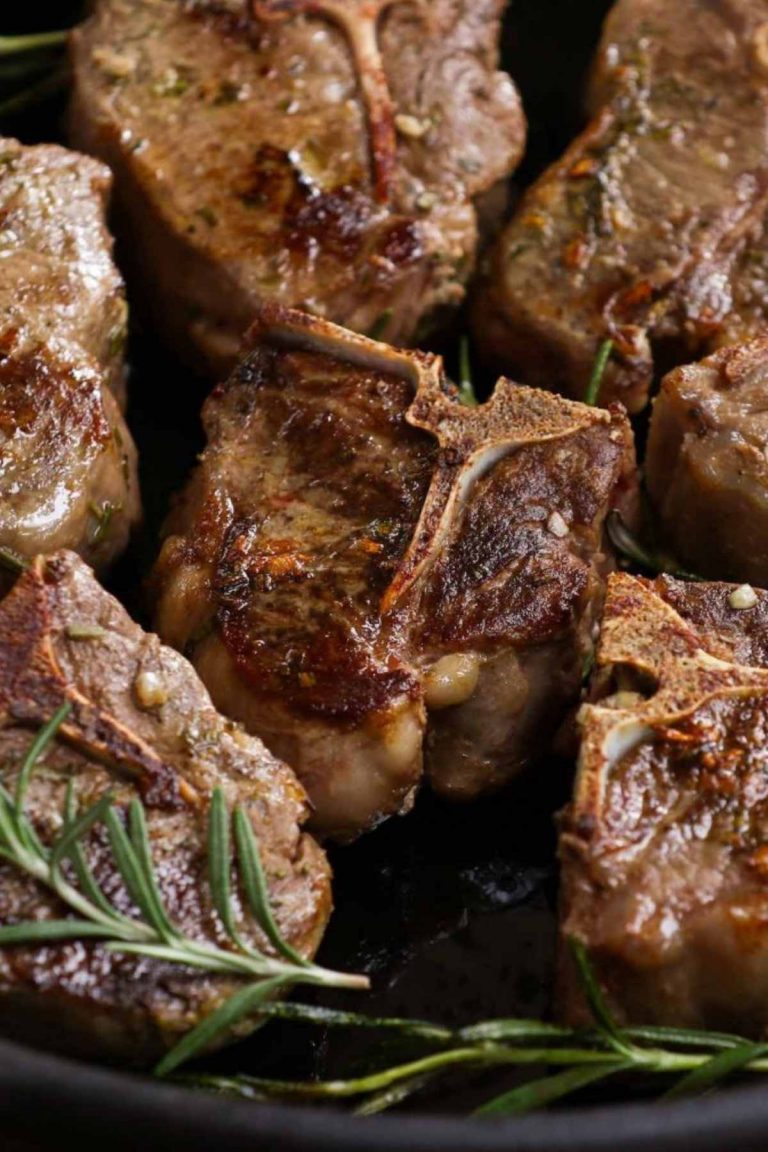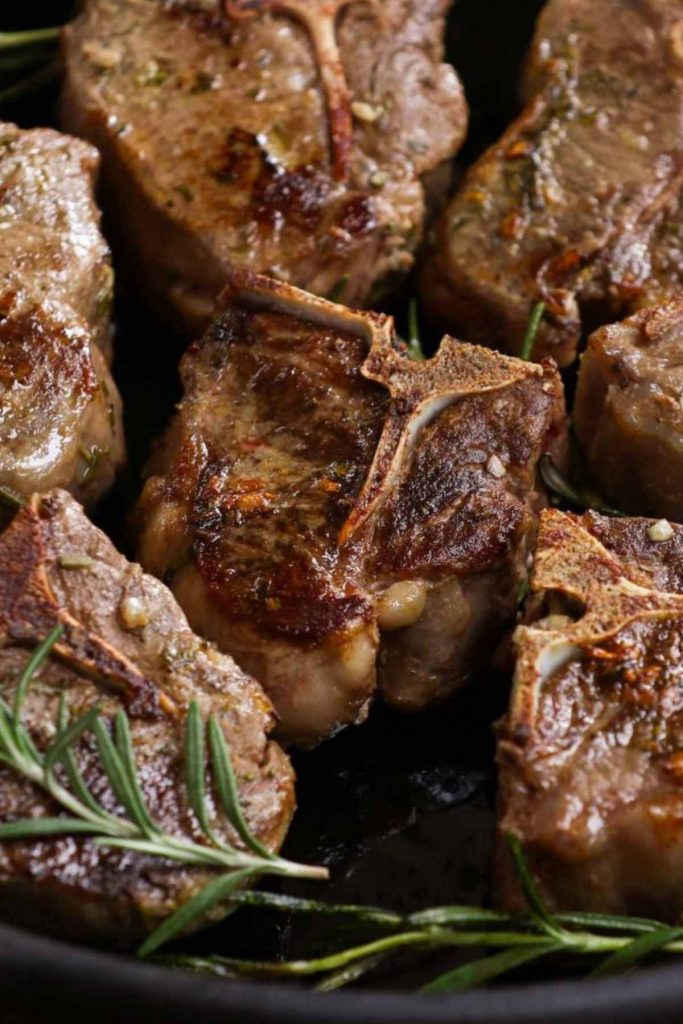 These chops are cooked using the sous vide method – a great way to ensure your meat is cooked evenly and to your taste. The result is juicy, tender chops with a succulent rosemary and garlic flavor.
With rich, deep, Indian-inspired flavors, these Tandoori Grilled Lamb Chops are ideal for a summer evening soirée. The marinade of Greek yogurt, garam masala, turmeric, garlic, lemon juice, paprika, cayenne pepper, and salt does all the heavy lifting – just ensure you don't overcook the lamb and it will be a success.
If you were looking for the easiest recipe on the list, this is it! These broiled lamb chops with rosemary and garlic are succulent and irresistible. Plus they're ready in only 15 minutes!
These lamb chops are so tender that they simply fall apart! Slow-cooked lamb with a vegetable-studded red wine and tomato sauce – it doesn't get much better than this.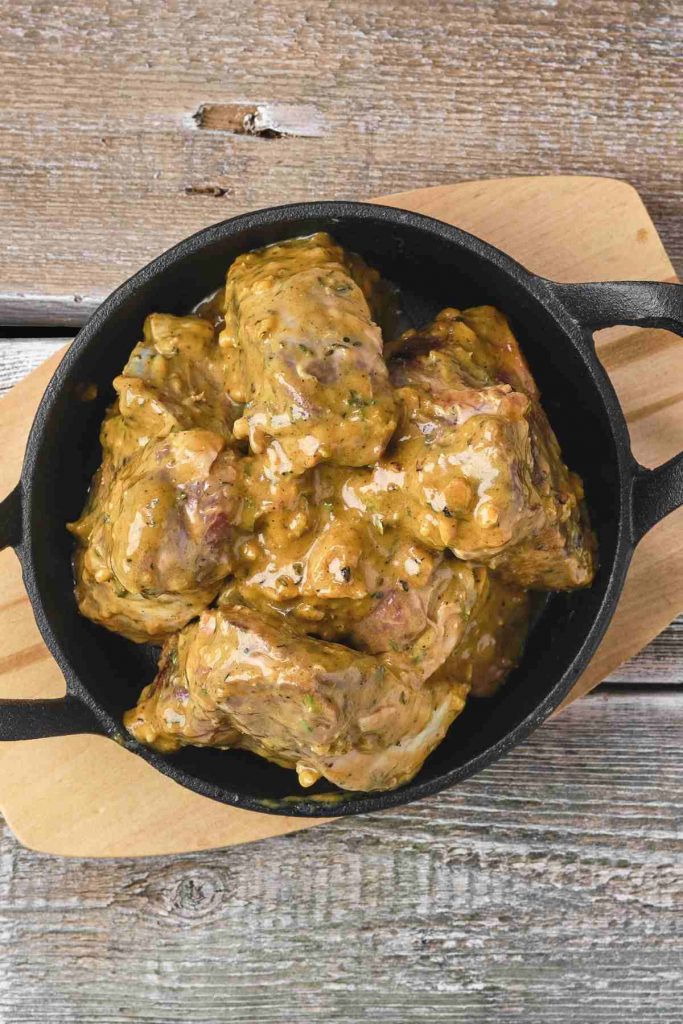 Once you've tried this, it will become a firm favorite for family dinners in future. The creamy mustard sauce is made using garlic, Dijon mustard, wine (red or white), and fresh thyme. Simply delicious!
Yet another way to enjoy grilled lamb chops. This easy dinner includes a chimichurri marinade which is easy to make and adds a heap of fresh flavor. Combine fresh parsley, onions, oregano, vinegar or lemon juice, lemon zest, olive oil, and voilà! A delicious summer dinner in minutes!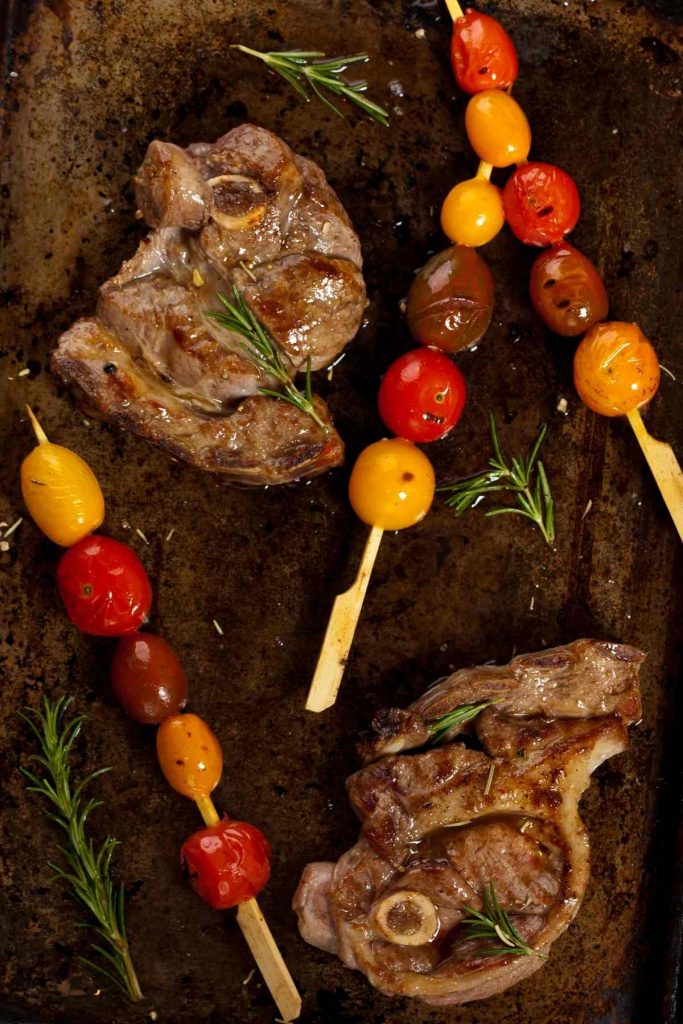 Baked in the oven, these lamb chops with root vegetables are the perfect balance of sweet and savory. The meat is paired with fresh garlic and spices (like allspice, garlic, and paprika) to create a dish that's bursting with Mediterranean flavor.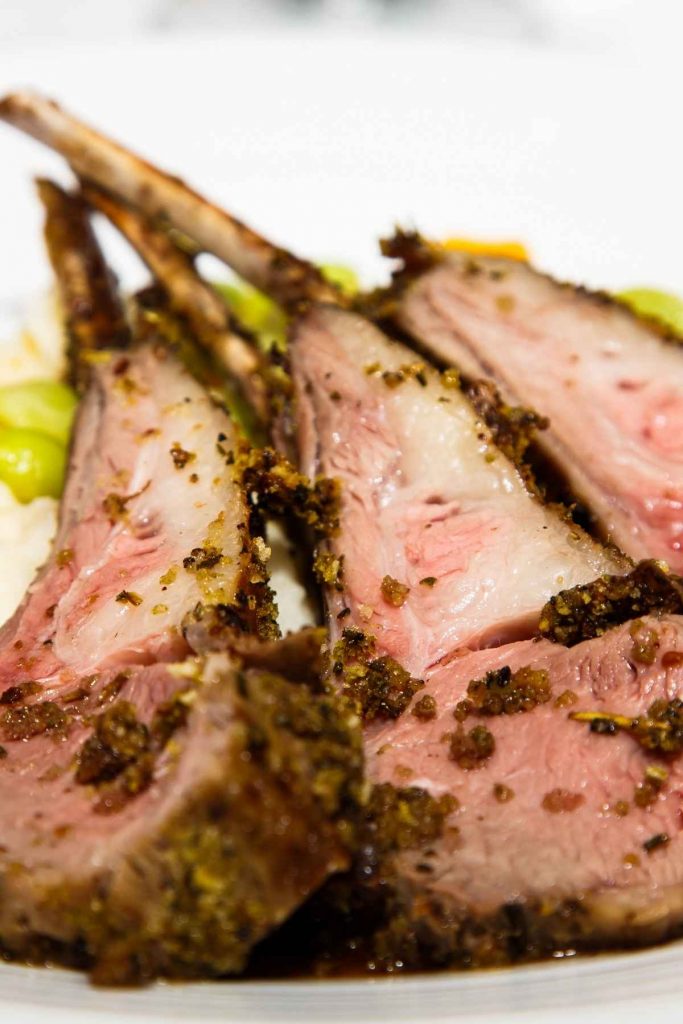 If you're a fan of Jamaican flavors, this roasted rack of lamb will be just what you're looking for. Marinated in a mouthwatering homemade jerk marinade, the lamb is tender, flavorful, and oh-so-delicious.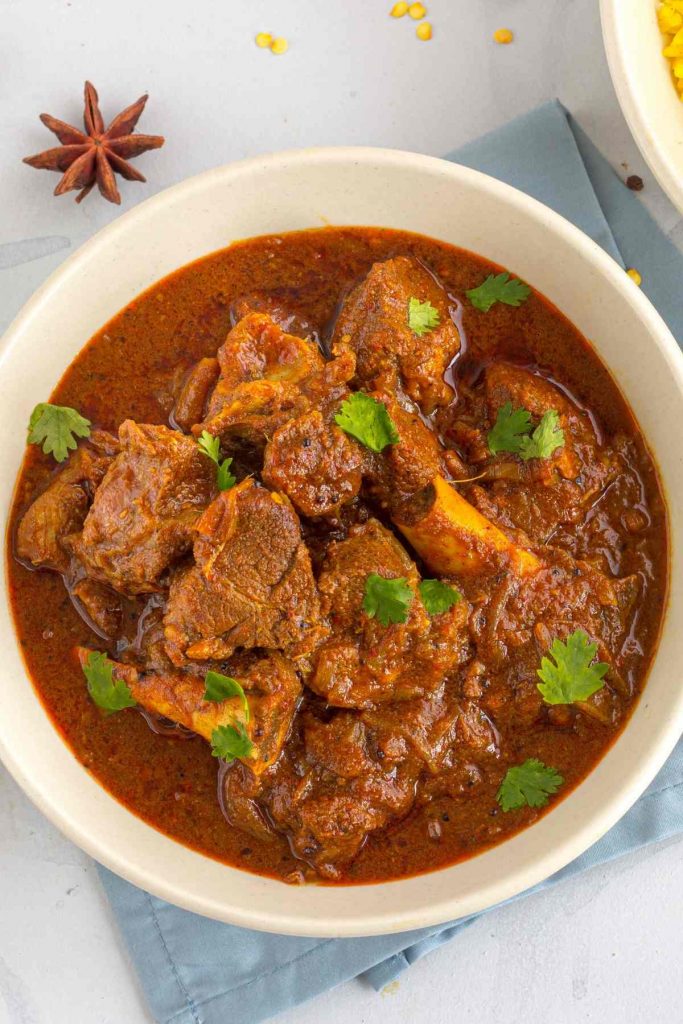 Good lamb curry is hard to beat and this one is no exception. Aromatic, rich, and tasty, this curry is perfect for an evening when there's a chill in the air. The chops are tender and simply fall off the bone.
A great marinade enhances the flavor of the meat and tenderizes it before it's cooked. In this recipe, we combine the classic flavors of Dijon mustard, rosemary, soy sauce, lemon, olive oil, and garlic in an airtight bag to create a lip-smackingly good marinade that's best left in the fridge for 12 hours or overnight.
For something a little different, opt for this Moroccan-style recipe with a special spice rub and orange-garlic marinade. It's lamb chops like you've never tasted before and it only requires one skillet and 6 minutes to make.
Best Lamb Chop Recipe Collection
These chops are cooked using the sous vide method – a great way to ensure your meat is cooked evenly and to your taste. The result is juicy, tender chops with a succulent rosemary and garlic flavor.
Print
Pin
Rate
Ingredients
8

lamb chops

loin chops or rib chops

1

tablespoon

minced garlic

about 3 cloves

2

teaspoons

chopped fresh rosemary

plus a few more sprigs for searing

kosher salt to taste

I used 1 teaspoon salt

ground black pepper to taste

I used 1/2 teaspoon pepper

1

tablespoon

lemon juice

2

tablespoons

olive oil

divided
Instructions
Preheat the sous vide machine: Fill a large container or pot with water, attach the sous vide precision cooker and set the temperature to 135ºF/57ºC for medium doneness*.

Season lamb chops: In a medium bowl, whisk together garlic, rosemary, lemon juice, 1 tablespoon olive oil, salt, and black pepper.

Sous vide lamb chops: Rub the mixture into the lamb chops and place them in a zip-top bag. Make sure to arrange them in a single layer.

Seal all but one corner of the bag, and slowly place it in the water bath. Make sure everything below the zip-line is covered by water. Then seal the rest of the bag. (You can also use a vacuum sealer if you have one.)

Leave the bag in the sous vide water bath and cook for about 2 hours.

Once the timer goes off, remove the bag from the water bath. Chill the lamb in the fridge for about 10 minutes and then cook them immediately or store them in the fridge for 3-4 days.

Remove the lamb from the bag and wipe off any extra moisture with paper towels.

Sear lamb chops: Place the skillet on medium-high heat and add 1 tablespoon oil. Once it's smoking hot, add the lamb chops and sear for about 2 minutes per side until nicely browned. (You can also add some rosemary sprigs if preferred).

Transfer the lamb to a cutting board, and cover it with foil and let it rest for 5 minutes, and serve.
Notes
* 135°F is my favorite doneness as the lamb is super tender and juicy at this temperature. Anywhere between 125°F to 134°F will produce medium-rare doneness, if it's below 125°F, it will be very rare and taste almost raw.
Tried this recipe?
Follow or tag us on Pinterest @izzycooking