We've collected over 40 of the Best Breakfast Ideas for Kids. From breakfast pizza to croissant boats to egg muffins, these quick and easy kid-friendly breakfast recipes will brighten your morning and make your picky eaters happy!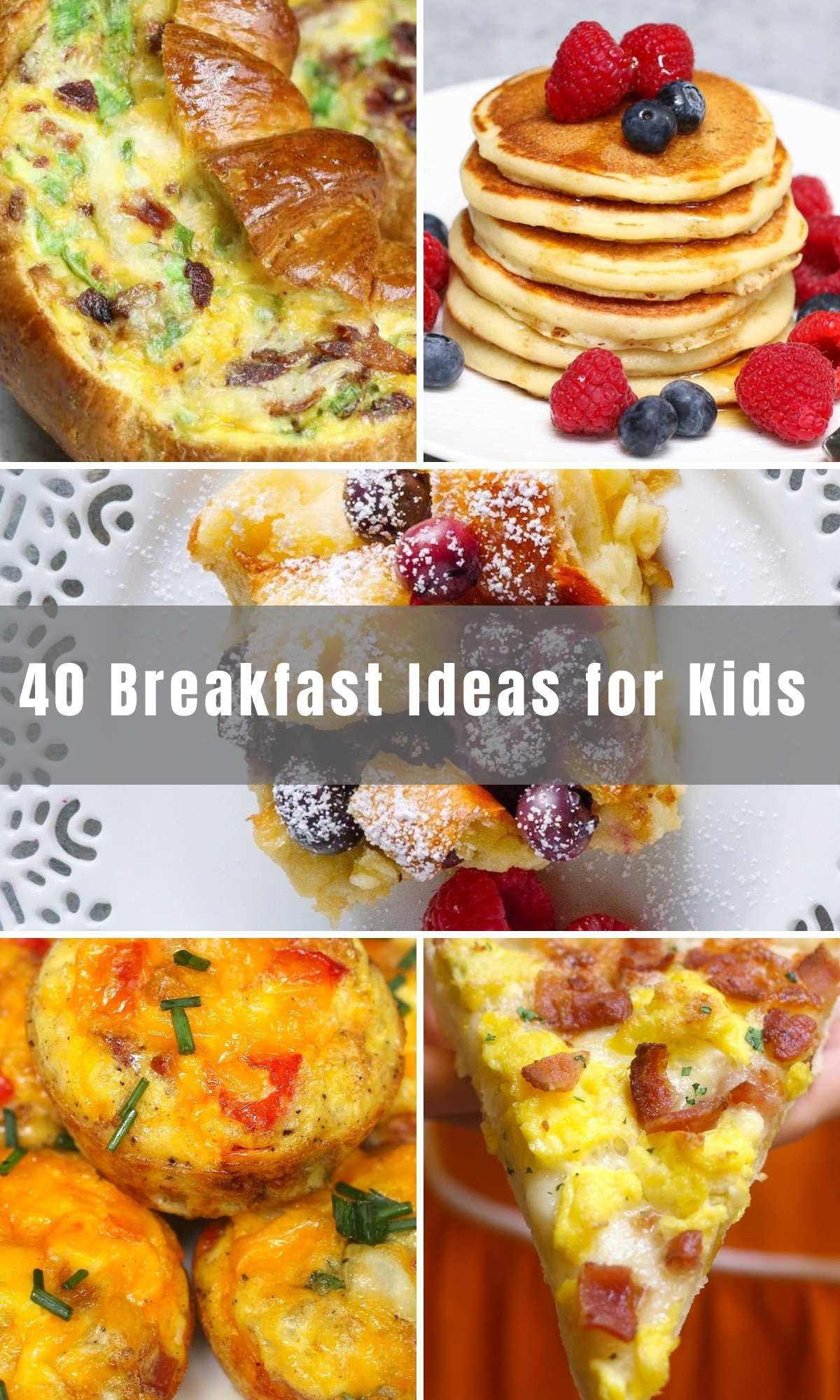 Breakfast is the most important meal for kids. Kids who eat proper breakfast tend to eat healthier overall. In this comprehensive list of great breakfast ideas, you'll find some easy-to-make recipes or make-ahead meals for busy mornings. Both kids and toddlers will love them!
In addition to these kid-friendly breakfast recipes, we've also prepared the best lunch ideas and dinner ideas for kids.
What Can I Give My Child for Breakfast or Brunch?
Whether your child is a picky eater or craving a huge breakfast, there are options available for both! To keep things on the simple side, cook up some crepes, pancakes, or a parfait. If you'd prefer a more comforting meal, you can make a French toast breakfast casserole, tater tot casserole, or chicken and waffles.
What is the Best Breakfast to Cook with Kids?
If you have kids, you know that their attention spans can be a bit shorter. That means you'll want to choose a dish that is easy and fun to make. From breakfast pizza to fruity pebble bowls and peanut butter cheerio bars, there are many options that your kids will be happy to help out!
Popular Breakfast Ideas for Kids
Fun Breakfast Recipes for Kids (for Picky Eaters)
Healthy Breakfast Recipes for Kids
Toddler Breakfast Ideas
Easy Back-to-School Breakfast Ideas
You May Also Like