This post may contain affiliate links.
Please read my disclosure policy.
If you want to lose weight and slim down in the new year, these recipes are an easy way to keep your diet on track. Most of them are low in calories but are delicious with lots of fiber.
When you make healthy eating fun and tasty, you're a lot more likely to be consistent with your lifestyle over time.
They say that 80% of weight loss comes down to diet and abs are made in the kitchen, not the gym. Eating healthy, balanced meals can not only help with weight loss, but can lead to improved overall health.
Think you can't have fun while losing weight? These recipes give you the best of both worlds with delicious meals that you can look forward to, without sacrificing your weight loss goals.
What Is The Main Key To Losing Weight?
When your body is in a state of caloric deficit, you will lose weight. This means that you should aim to burn more calories than you're consuming.
By eating nutritious, low-calorie foods and increasing your movement throughout the day, you should see changes over time.
Are Eggs Good For Weight Loss?
Eggs are a versatile ingredient that can be enjoyed at all times of the day, from breakfast classics to a Cobb salad to having them hard-boiled as a snack. 
They're packed with protein, which can help to ward off cravings and boost your energy and metabolism. If you're trying to lose weight, eggs are a great addition to your diet.
Healthy Dinner Recipes for Weight Loss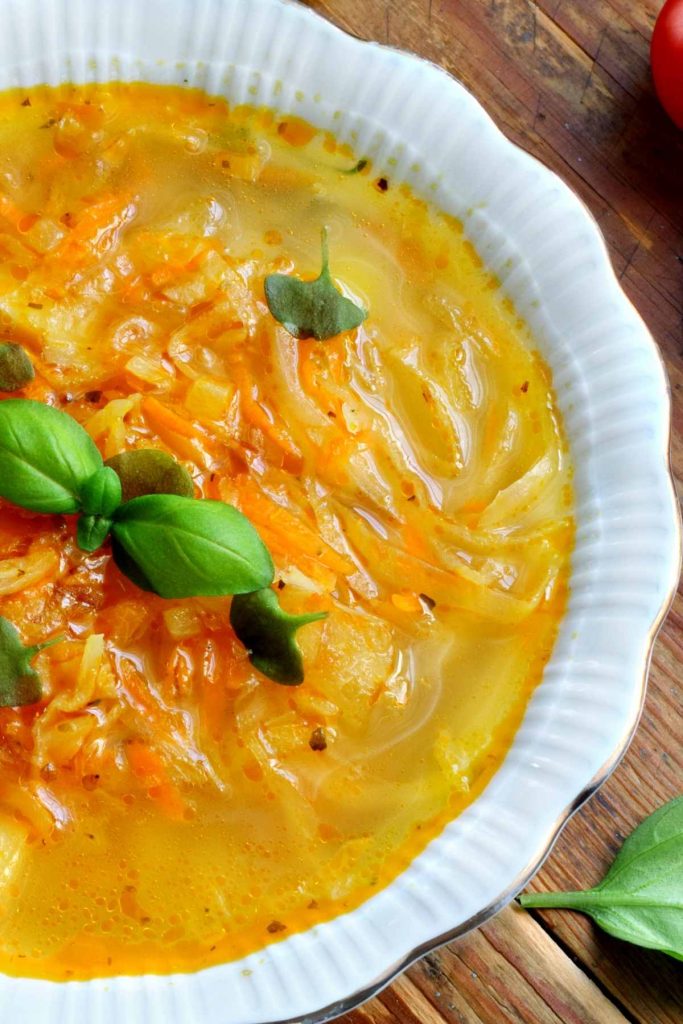 The Cabbage Soup Diet is famous for encouraging fast weight loss while nourishing your body with a medley of veggies. Make a big pot of this classic soup to enjoy throughout the week.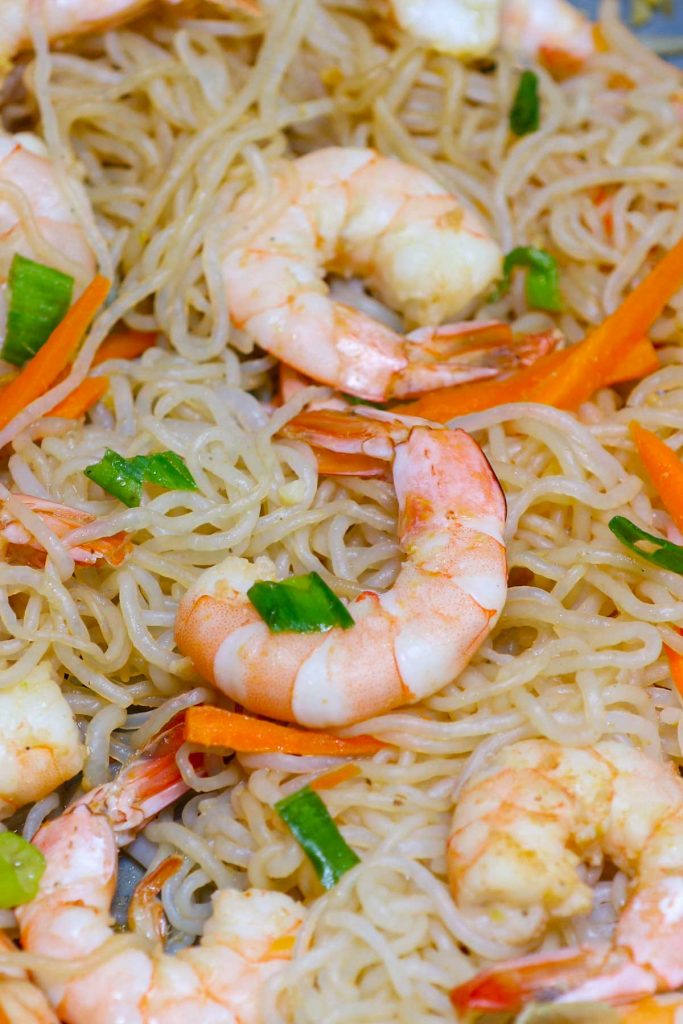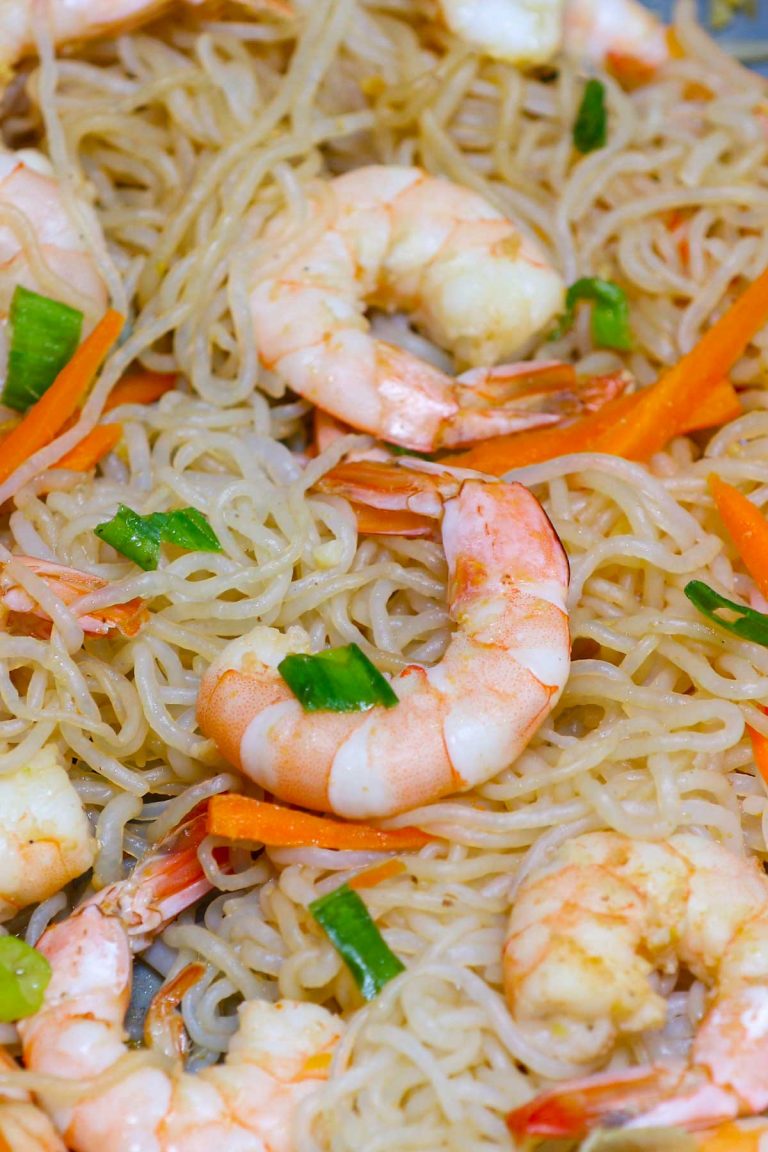 Shirataki Noodles are known as Miracle Noodles because they're unbelievably low in calories and carbs. Learn how to cook these plant-based noodles and how to incorporate them into delicious and healthy meals.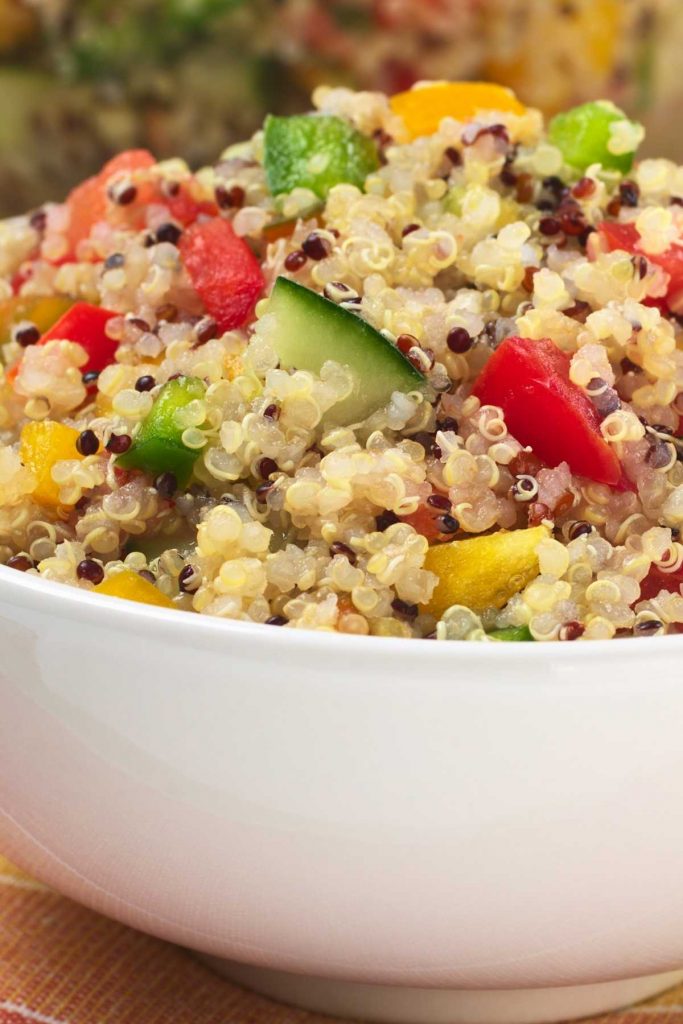 Substitute rice for quinoa and you've got a super wholesome and nutritious meal. Quinoa Fried Rice is great for anyone on a diet who still gets takeout cravings from time to time. Load it up with your preferred proteins and veggies for a satisfying lunch or dinner.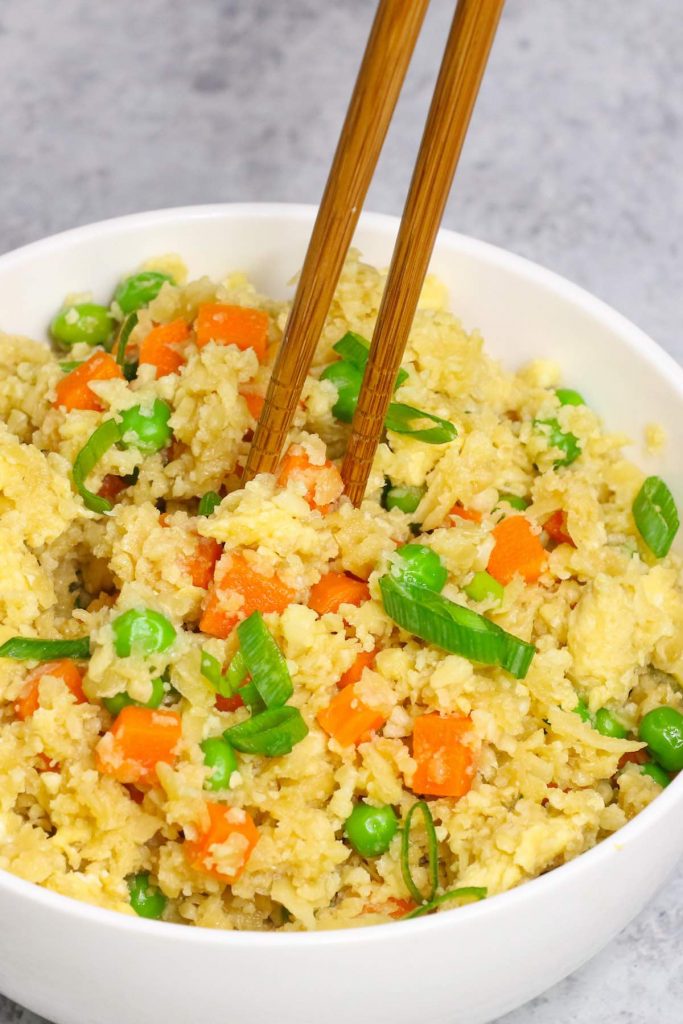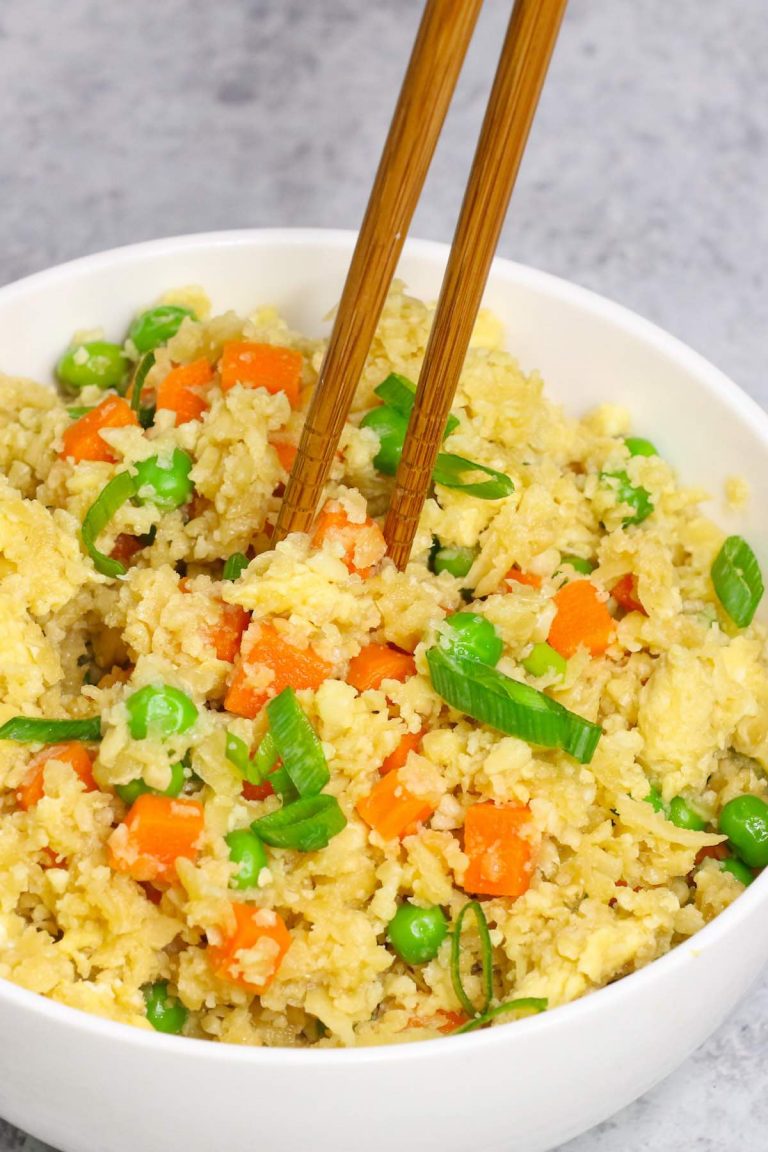 Keto-friendly cauliflower rice is virtually carb-free and can be used as a rice substitute in so many dishes. This easy microwaveable recipe produces perfect cauliflower rice in only 10 minutes.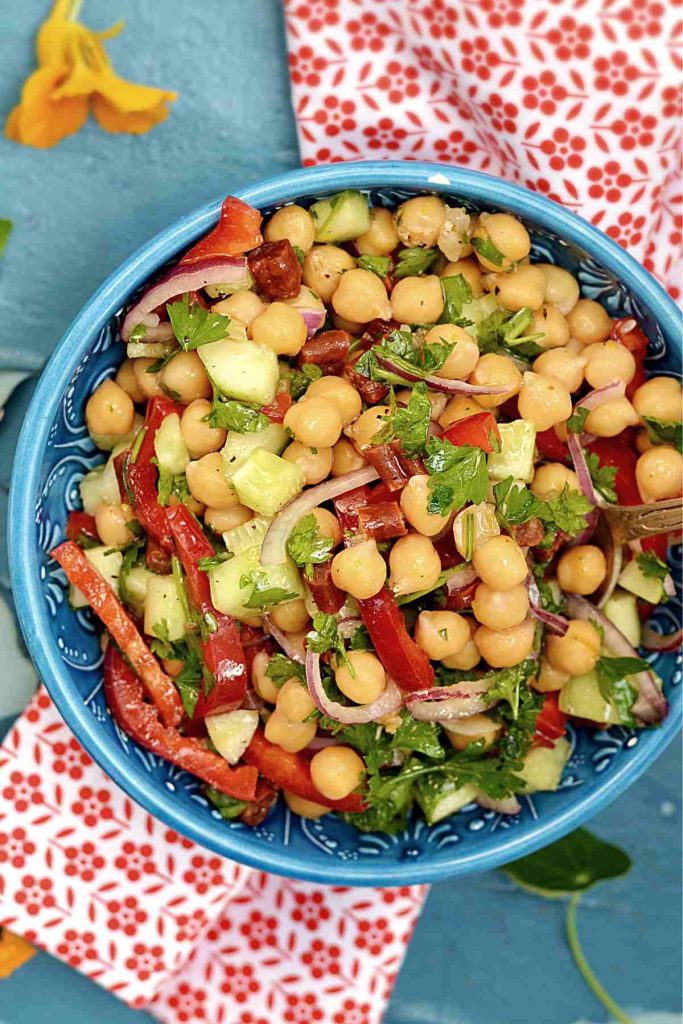 This chickpea salad is packed with plant-based protein and tons of veggies. Enjoy this vibrant and healthful dish as a side salad or even as a filling for vegan-friendly tacos and burritos.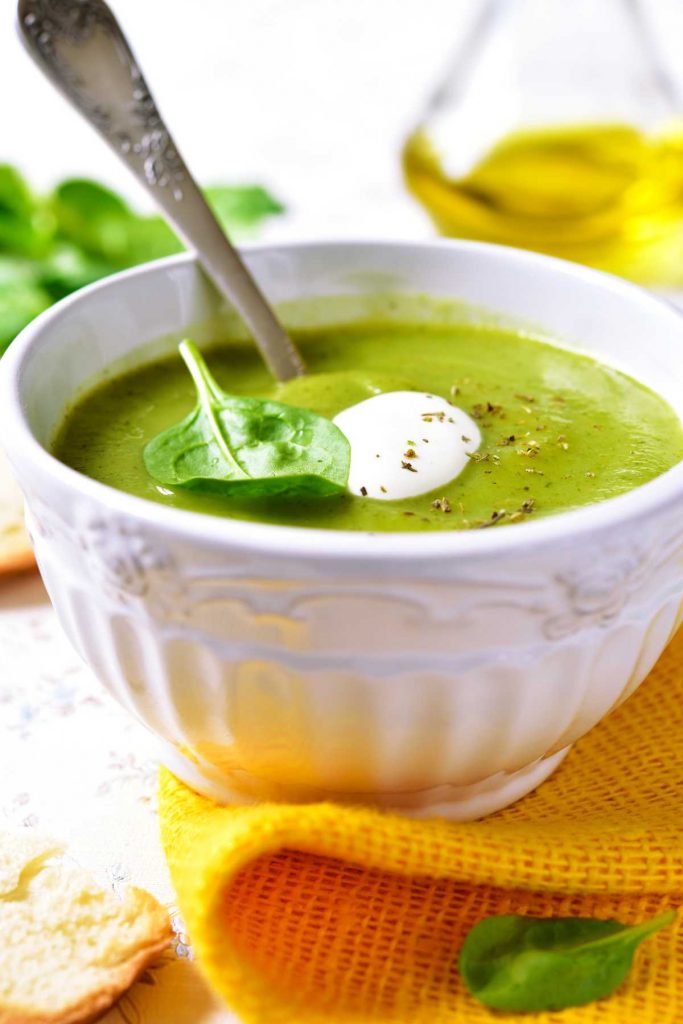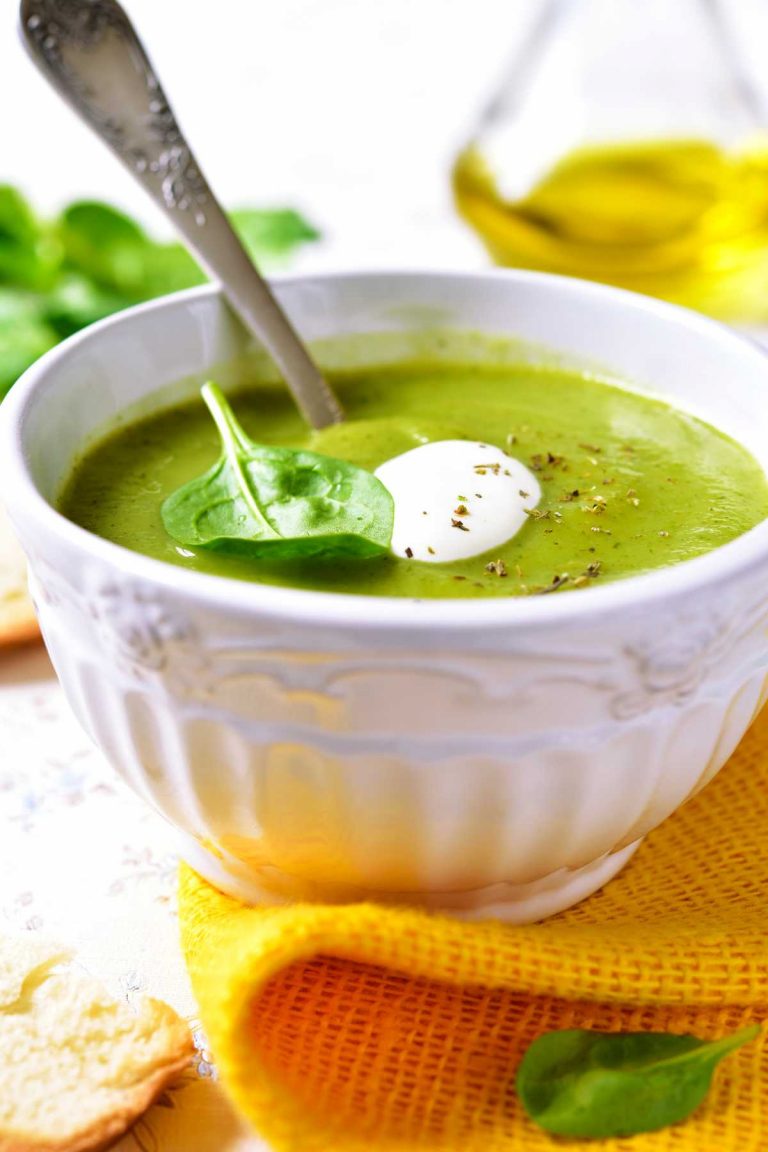 This recipe features an Indian-inspired soup made with spinach and flavored with traditional spices like cumin and bay leaves. Palak Soup is super nutritious and filling, and comes out at under 250 calories per serving.
Easy Breakfast Recipes for Weight Loss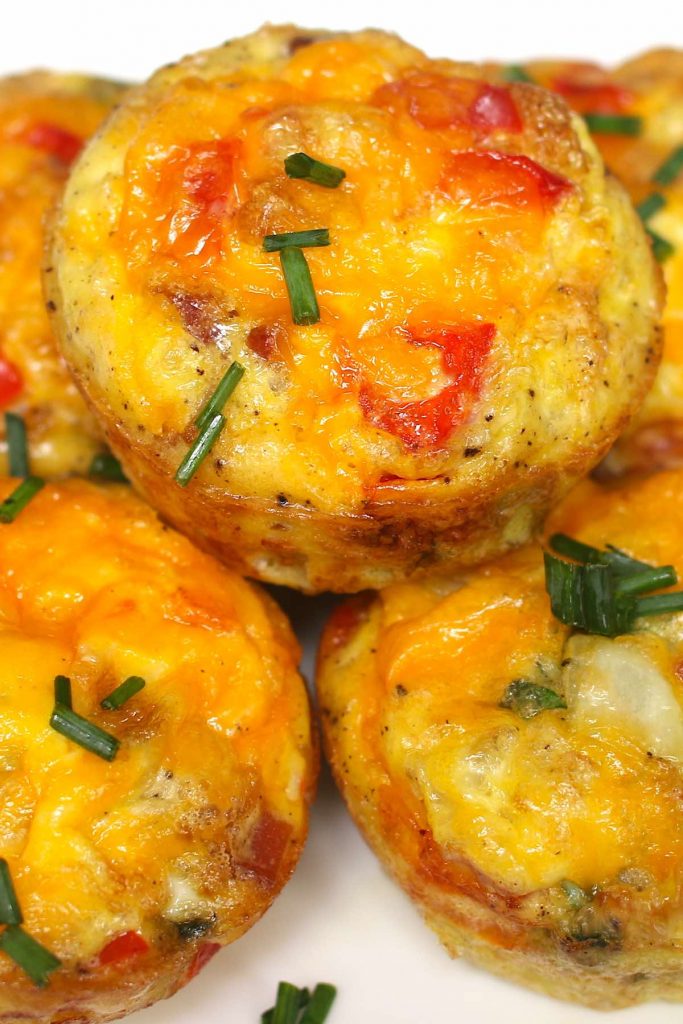 These Egg Muffins are perfect for meal prep to ensure that you'll have a healthy breakfast every day this week. Load them up with bacon, spinach, cheese and bell peppers and pop them into the microwave for a few seconds when it's time to reheat.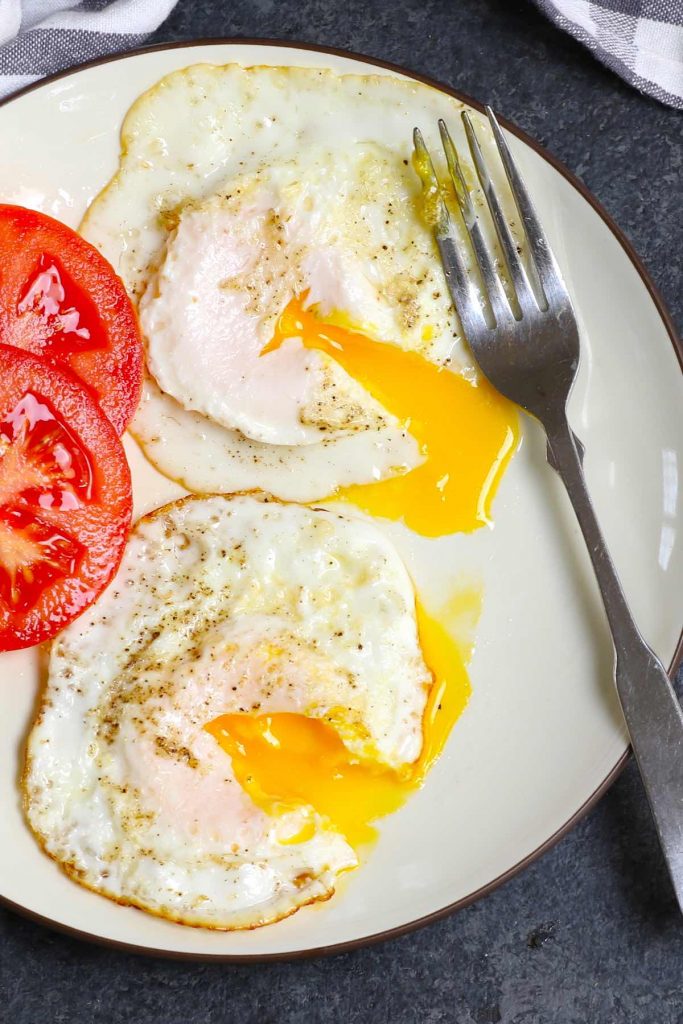 There's a technique for achieving perfect over-medium eggs. The whites come out slightly crispy while the yolk is somewhere between jammy and runny. Serve with avocado toast for an Instagram-worthy breakfast or brunch.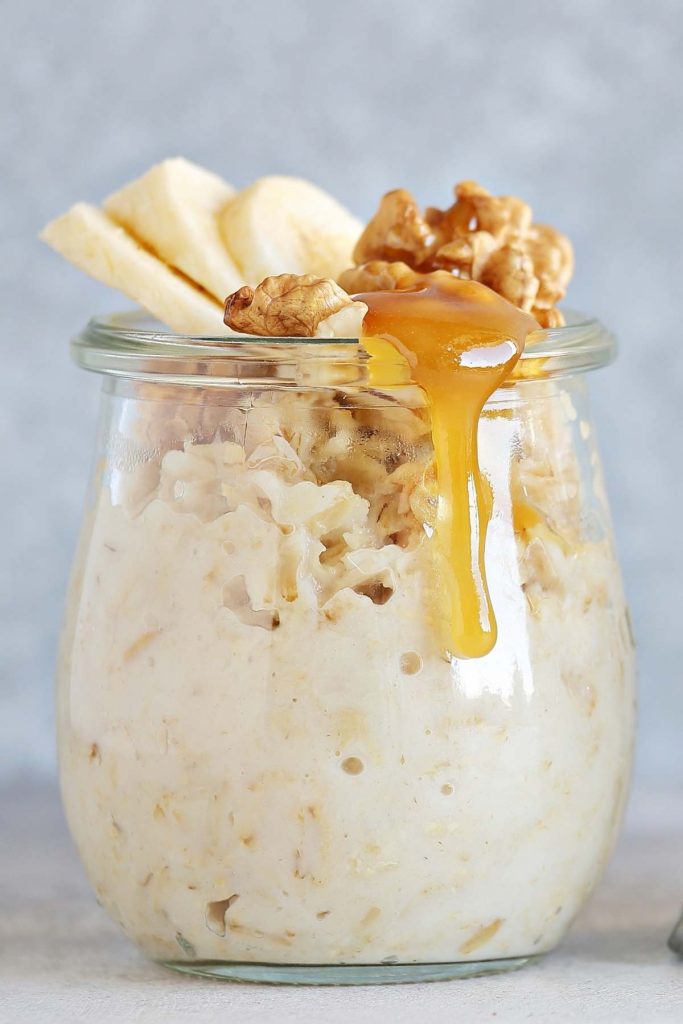 Overnight Oats are super easy to make and provide a convenient, nutritious meal on busy mornings. Get the scoop on these yummy, healthy Overnight Oats with this simple recipe. Add your favorite toppings and dig in!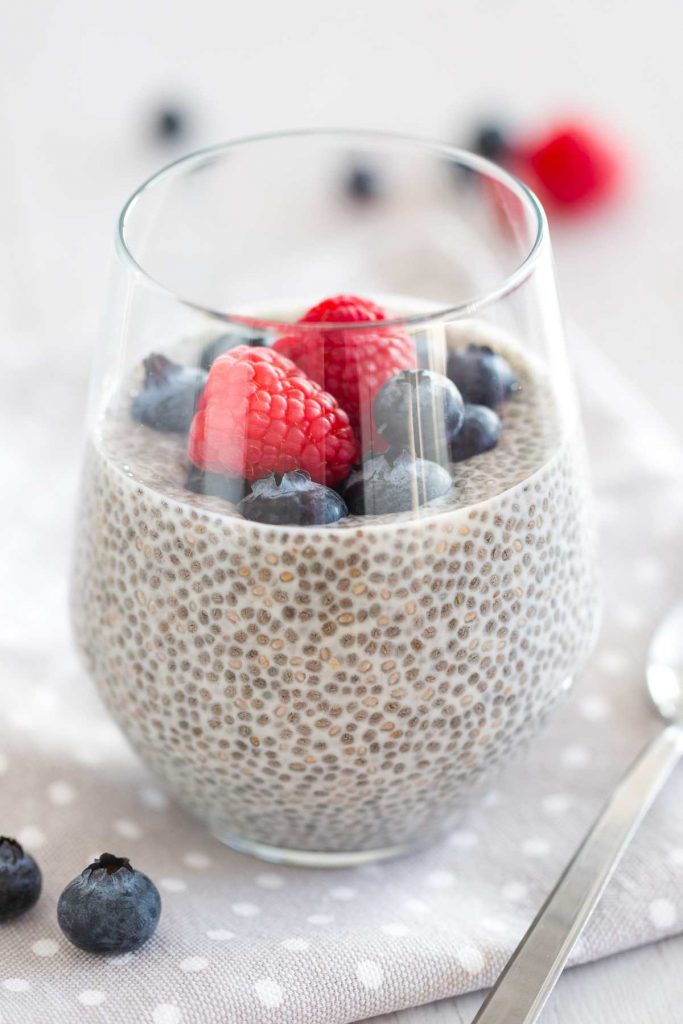 Chia seed pudding is gluten-free and works well for people on a ketogenic diet. Add berries and sliced bananas and you've got yourself a healthy snack that's as yummy as dessert.  
Smoothie Recipes for Weight Loss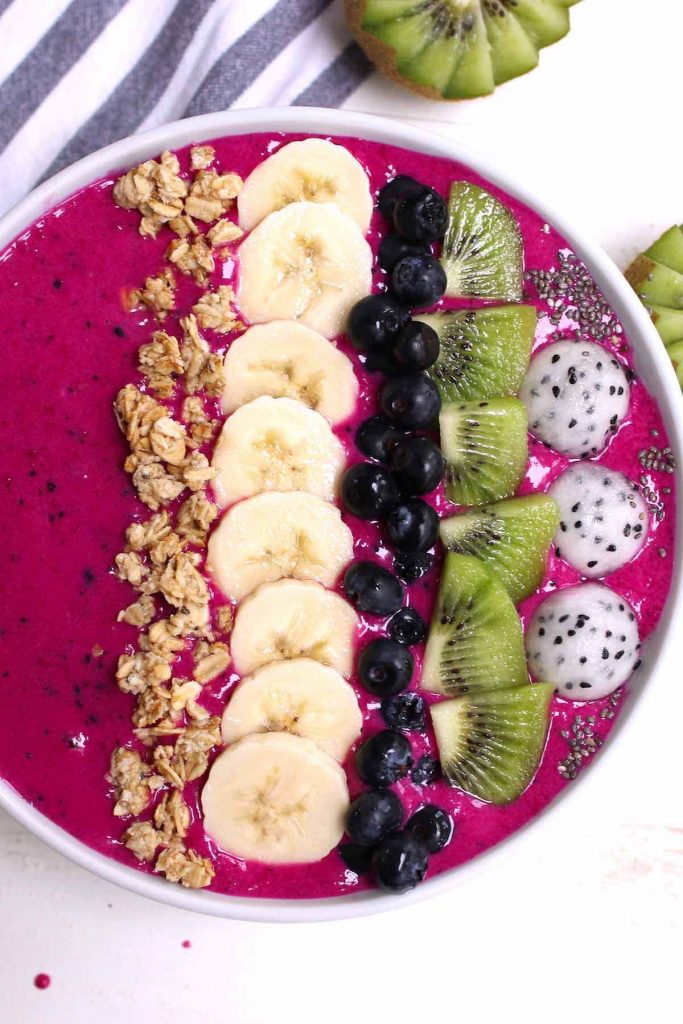 Made with plant-based milk and real dragonfruit, this bright pink smoothie comes out thick enough to be used for smoothie bowls. Add your favorite toppings for a refreshing and healthy breakfast, snack or dessert.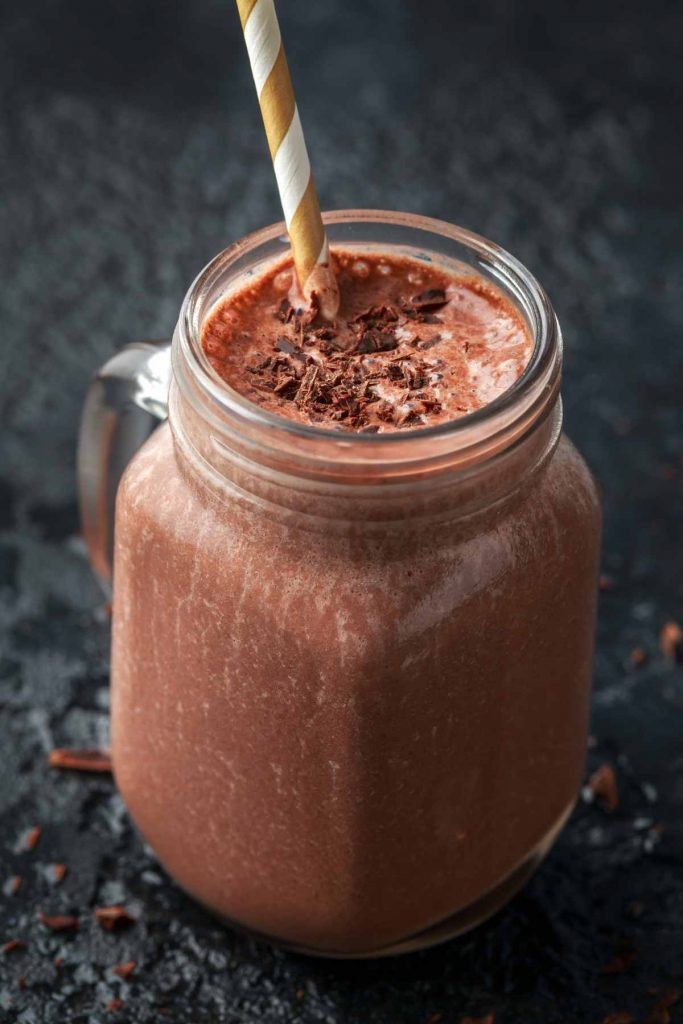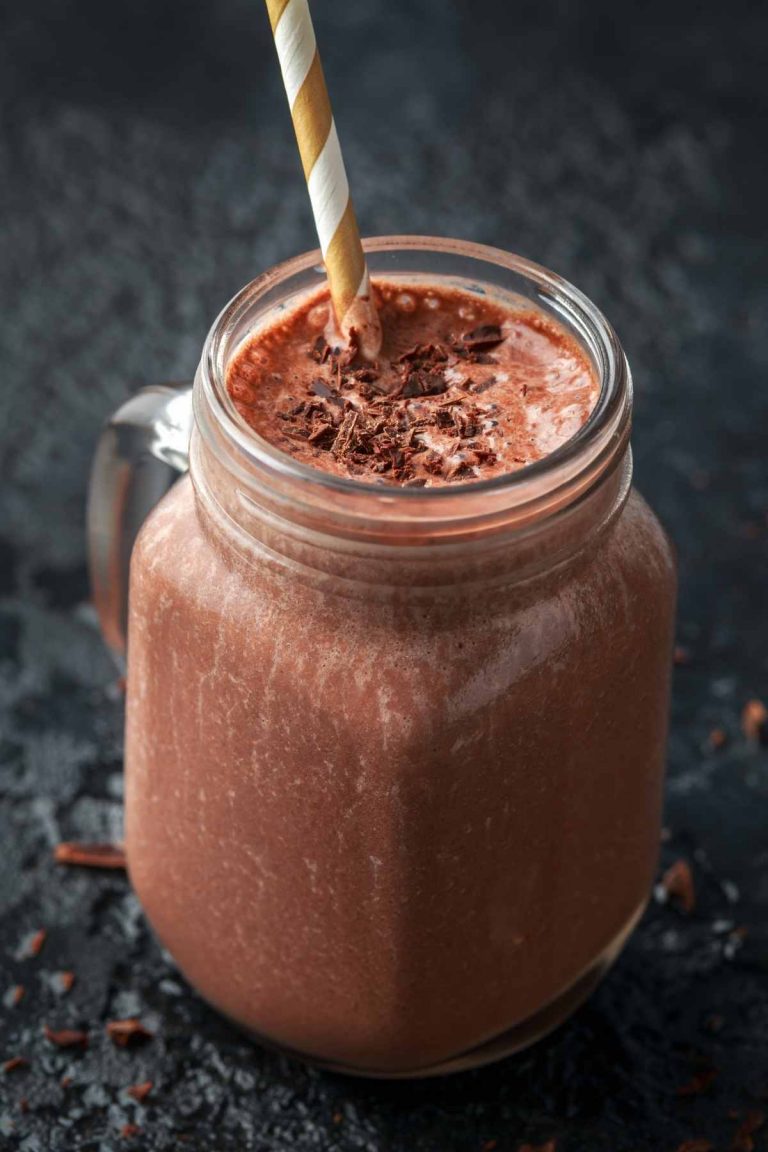 This shake gives you a jolt of caffeine in the morning plus all the protein you need to hold you until lunch time. It's also great as a pre-workout snack before an intense cardio session.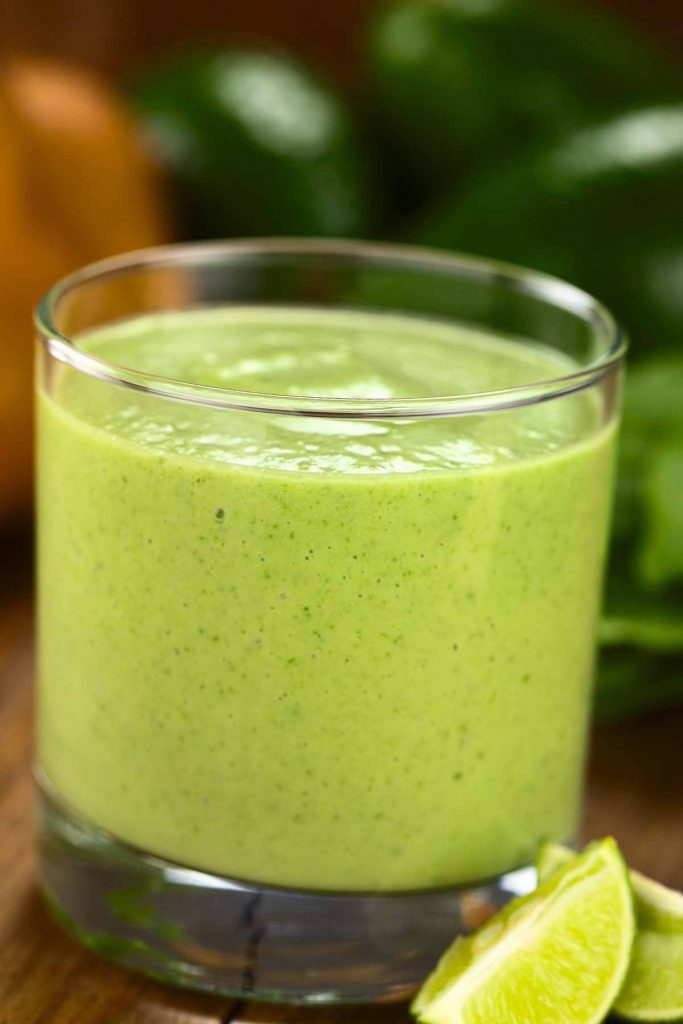 This tropical smoothie harnesses all the benefits of pineapples to help you on your weight loss journey. It's low in calories, high in fibre, and includes fat burning ingredients like matcha and coconut.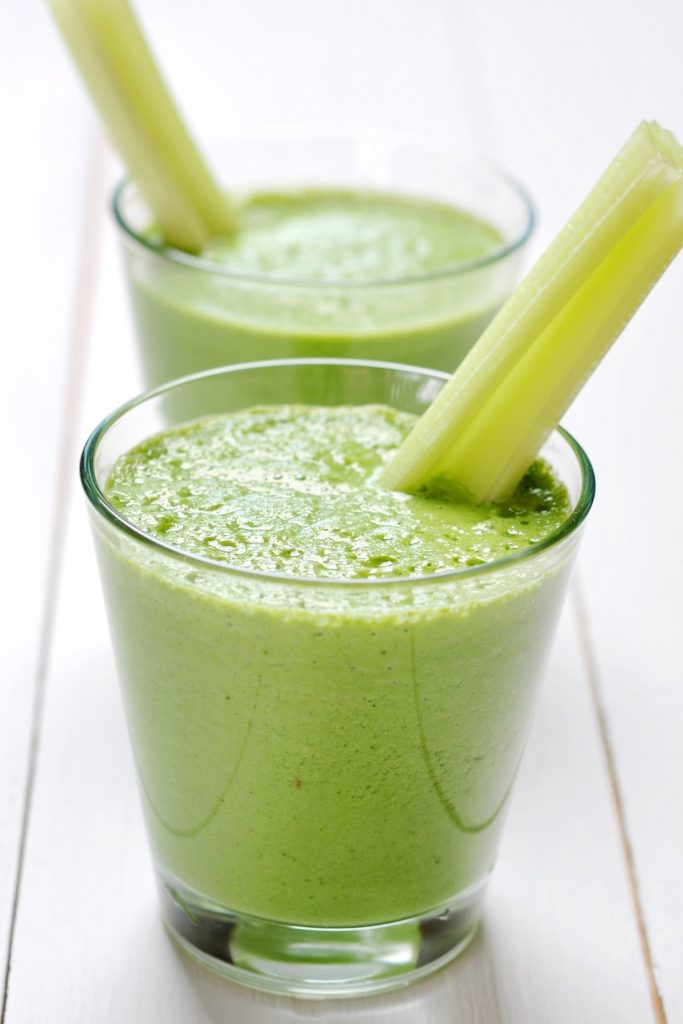 With ingredients like celery, pink grapefruit and fresh mint, this smoothie can help to boost your metabolism and maximize your weight loss efforts. Enjoy this fruity smoothie with breakfast or as a guilt-free afternoon snack. 
Meal Prep Recipe for Weight Loss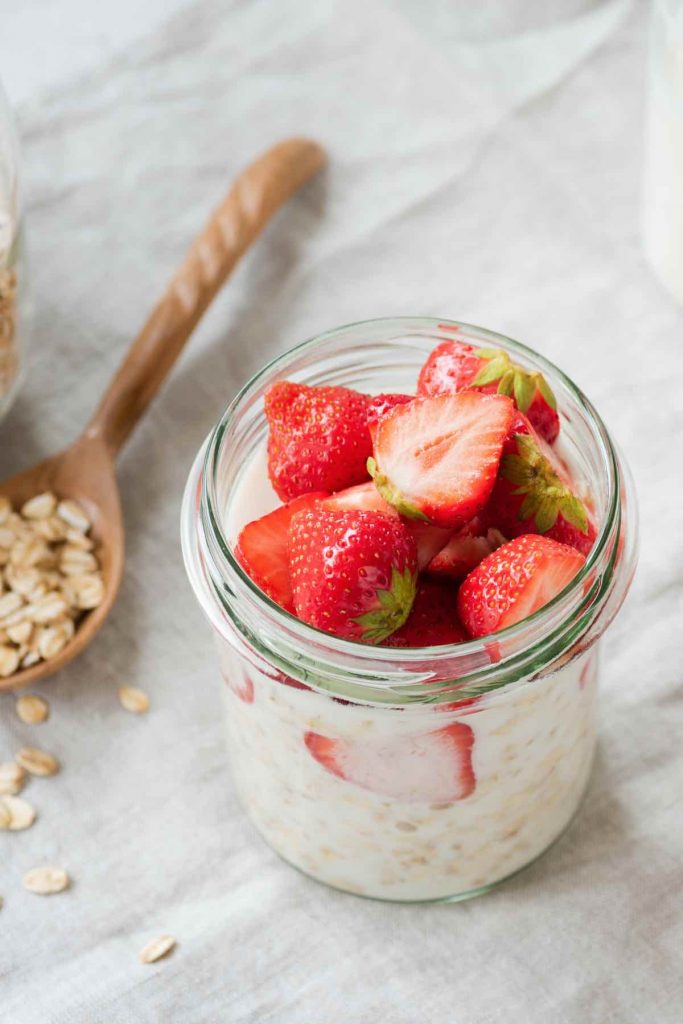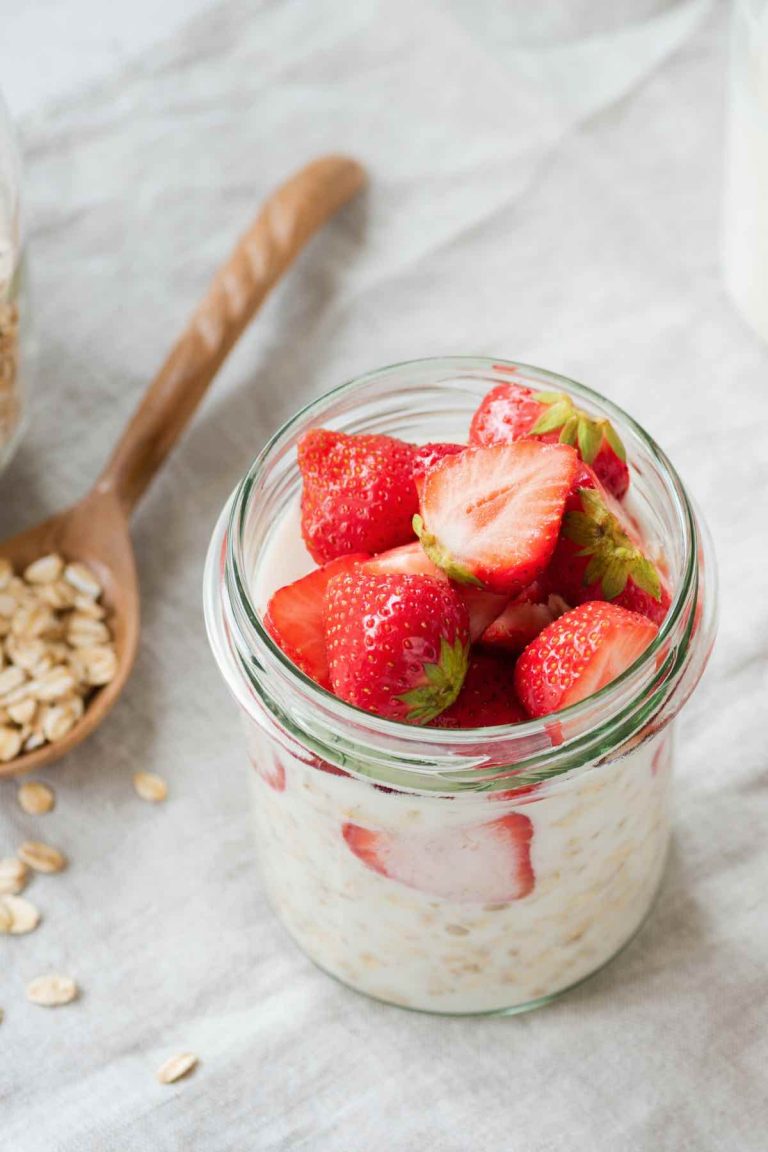 Overnight Oats make a convenient and healthy breakfast for those busy weekday mornings. Meal prep them ahead of time and add your favorite toppings (like fruits, nuts, or dark chocolate) in the morning.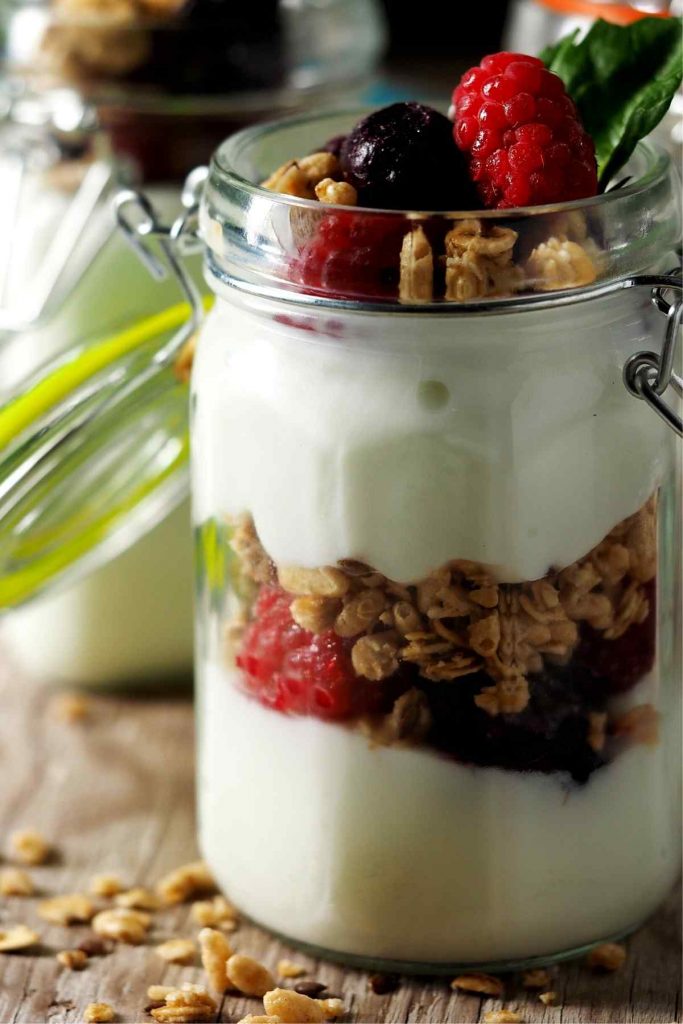 This Granola Berry Parfait is a delicious and healthy start to the day. Made with Greek yogurt, oats, nuts and fruit, it's a protein-rich breakfast that will help keep those mid-morning cravings at bay.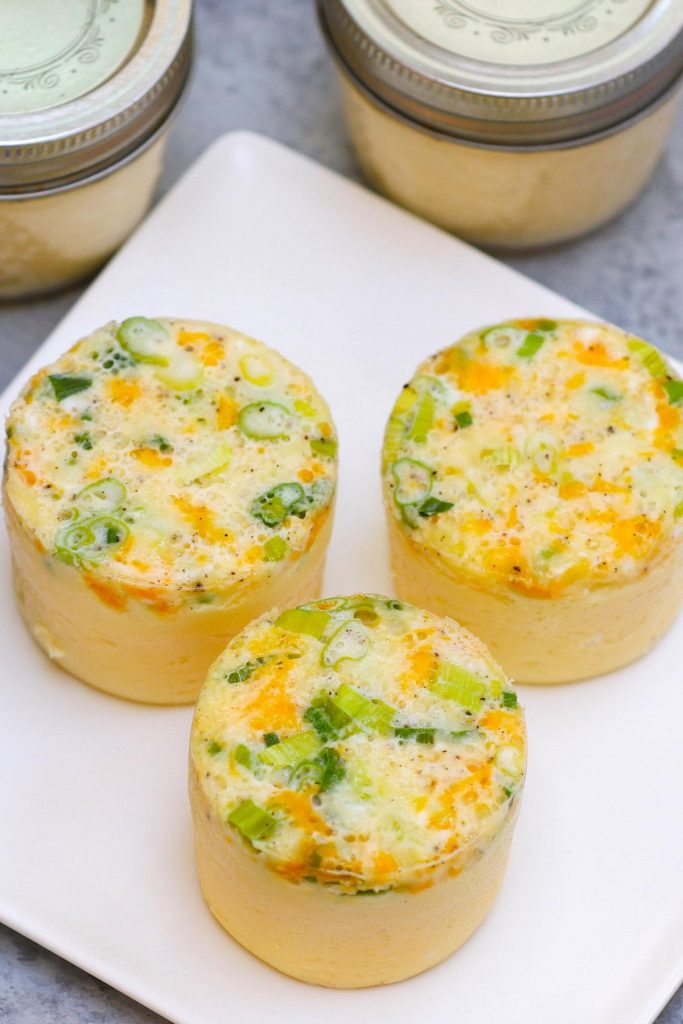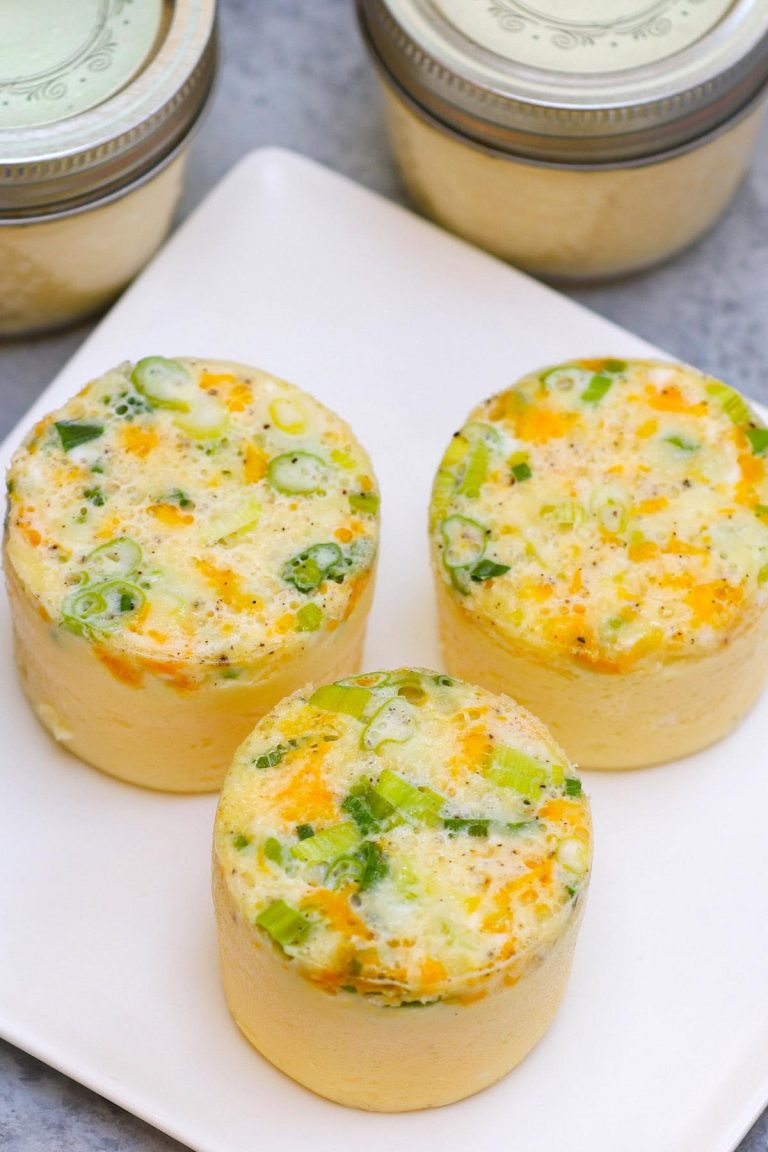 When eggs are cooked using the sous vide method, they come out with an incredibly smooth, decadent texture. These scrumptious Egg Bites taste just like the ones at Starbucks, and they're super easy to make. 
Juicing Recipes for Weight Loss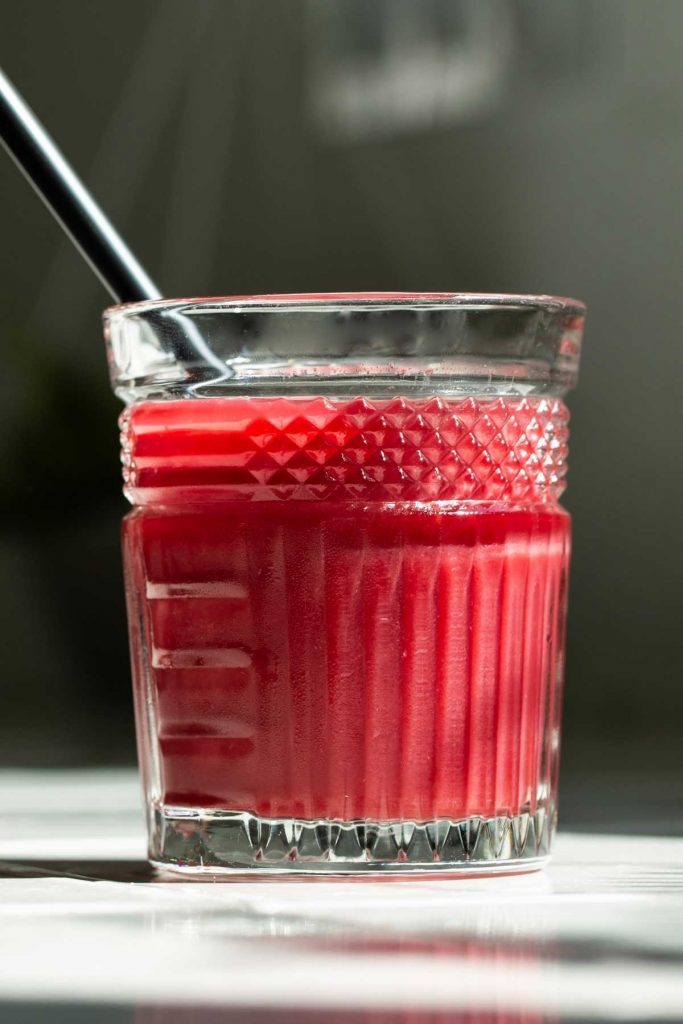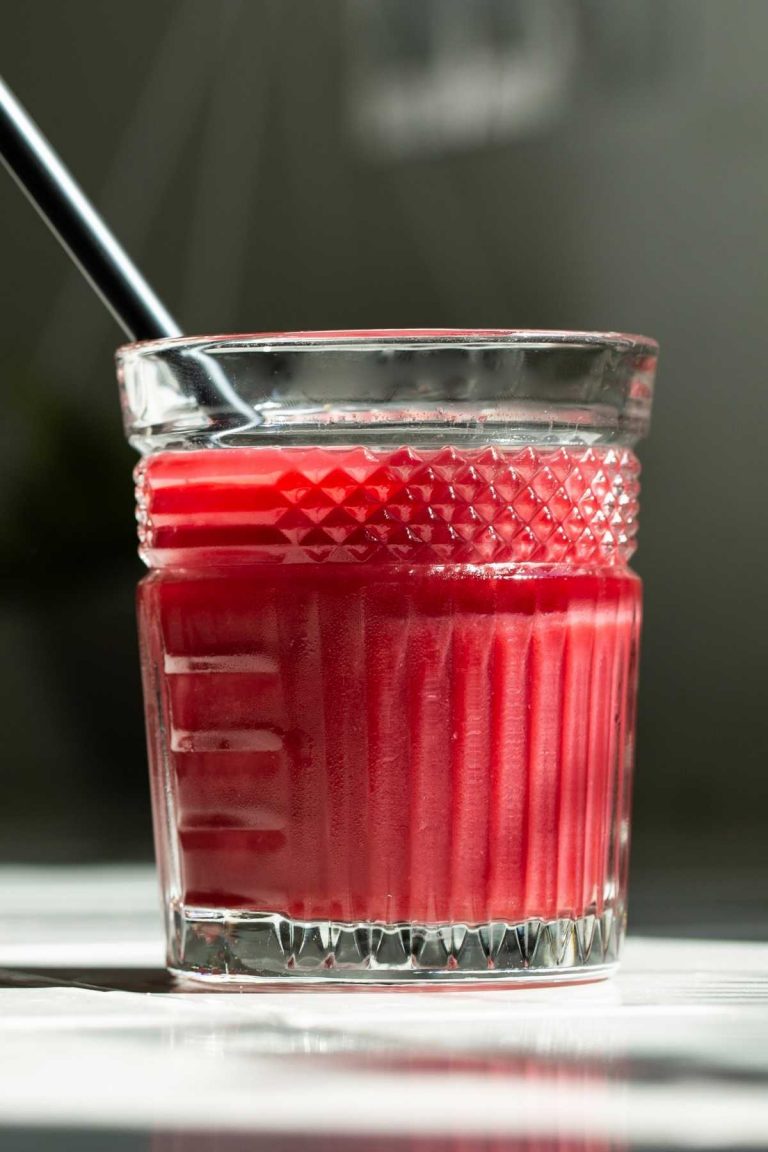 The Snake Juice diet has been known to cause quick weight loss, clearer skin and more energy. For the first two days, you'll be fasting with "Snake Juice" which can quickly put your body into a ketogenic state. Learn how to make it using this simple recipe.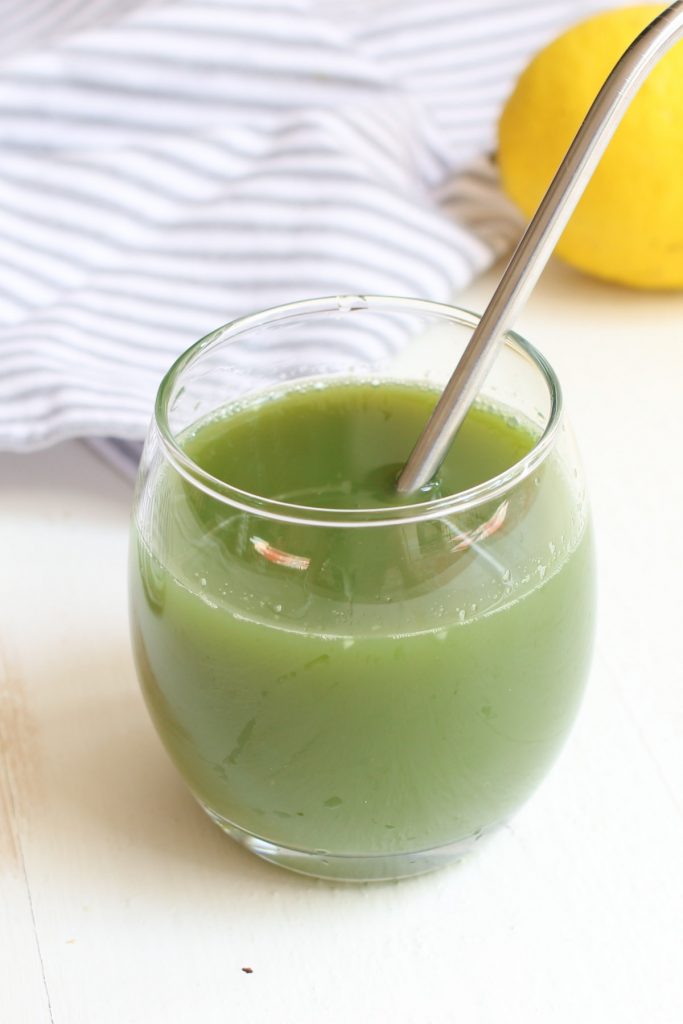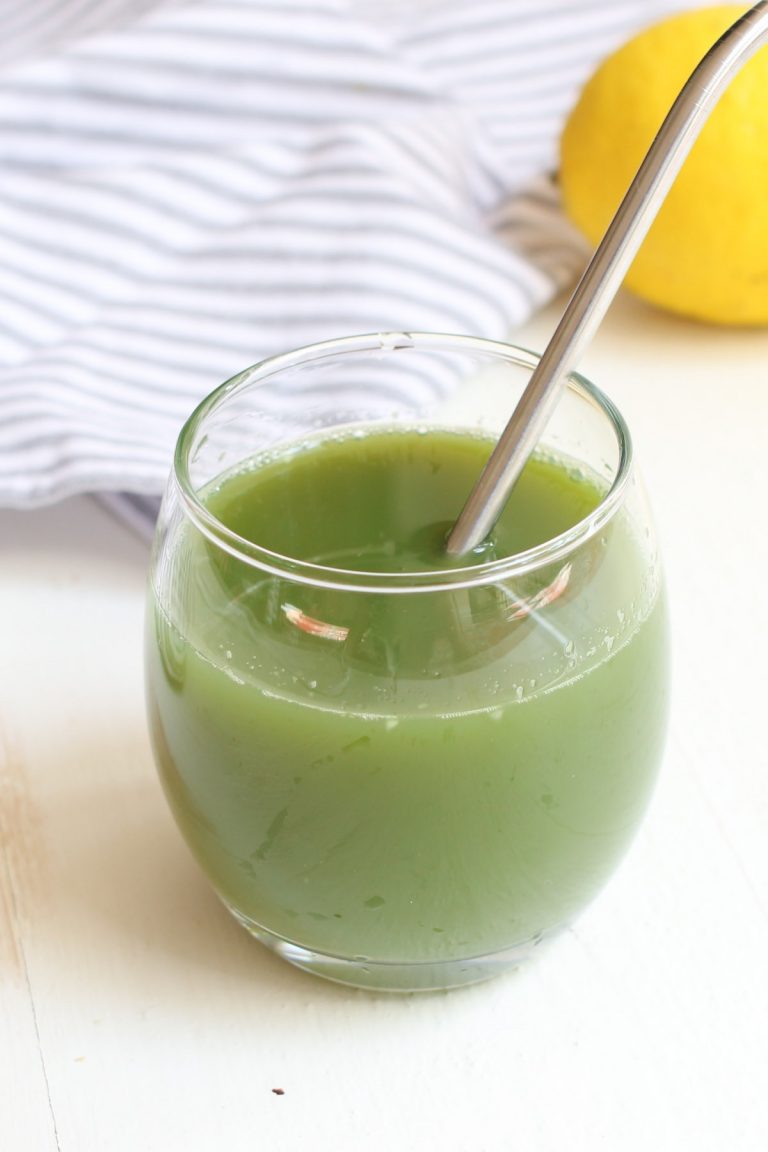 You may have seen your favorite influencer making celery juice during their morning routine. This post covers the many health benefits, including its effectiveness for weight loss. You'll also learn a ten minute recipe for homemade celery juice.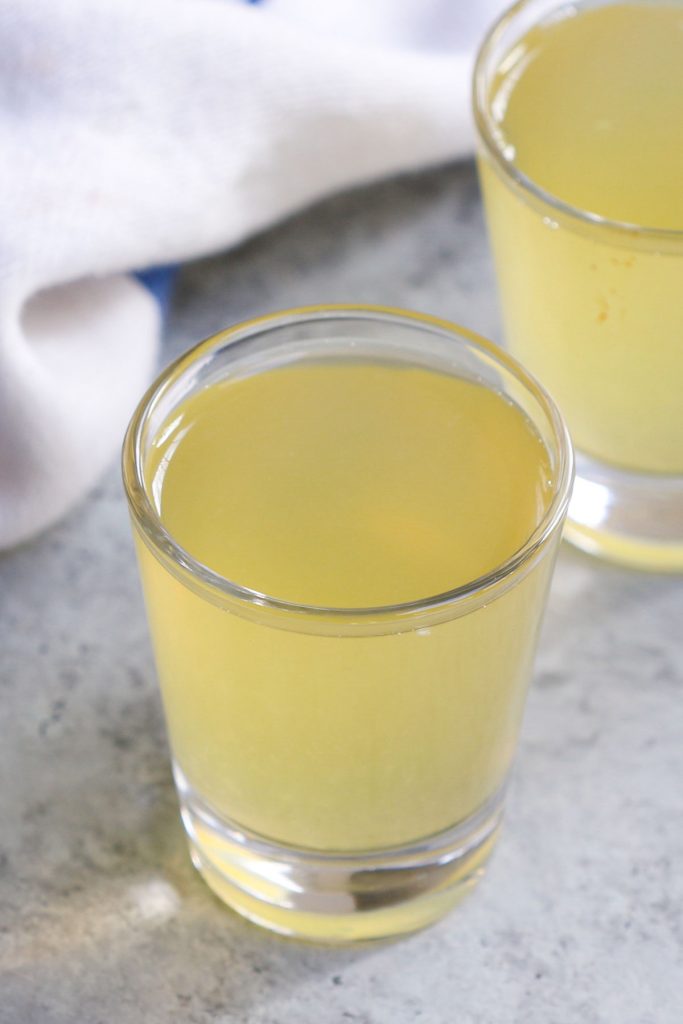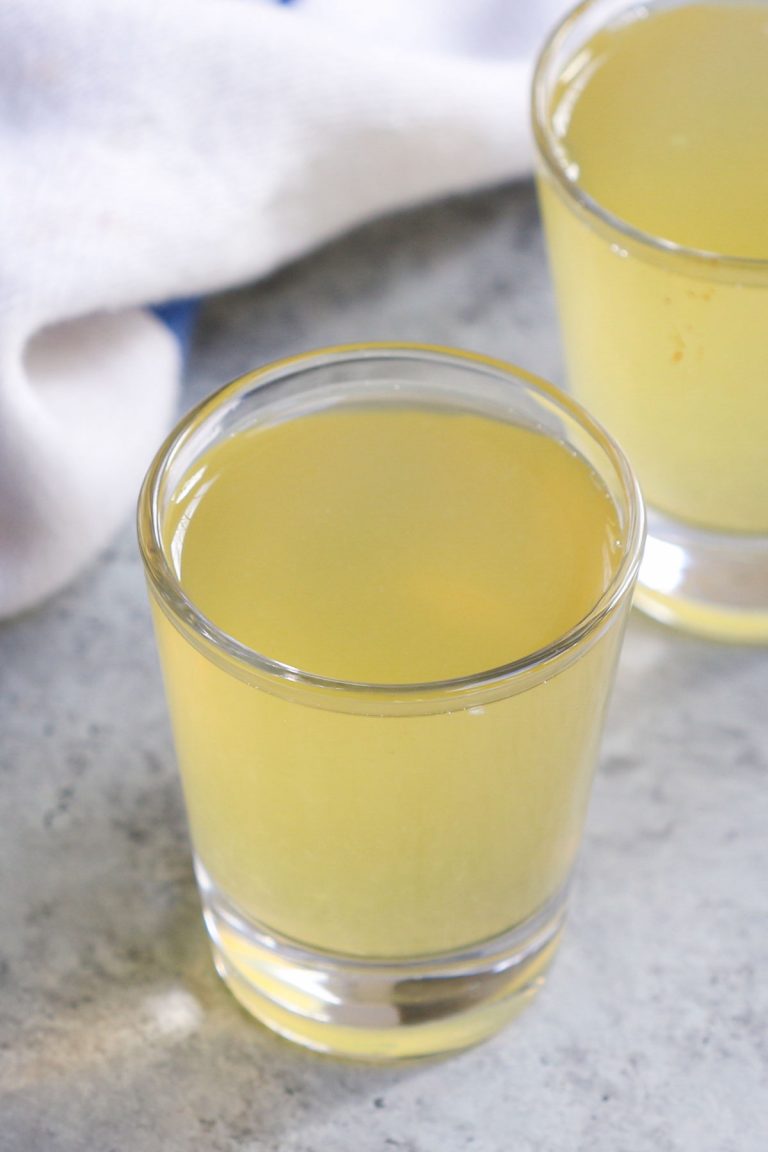 Apple Cider Vinegar has a ton of health benefits and is an effective weight loss aid. Learn the science behind this trendy ingredient, plus how to make homemade ACV shots to have every morning.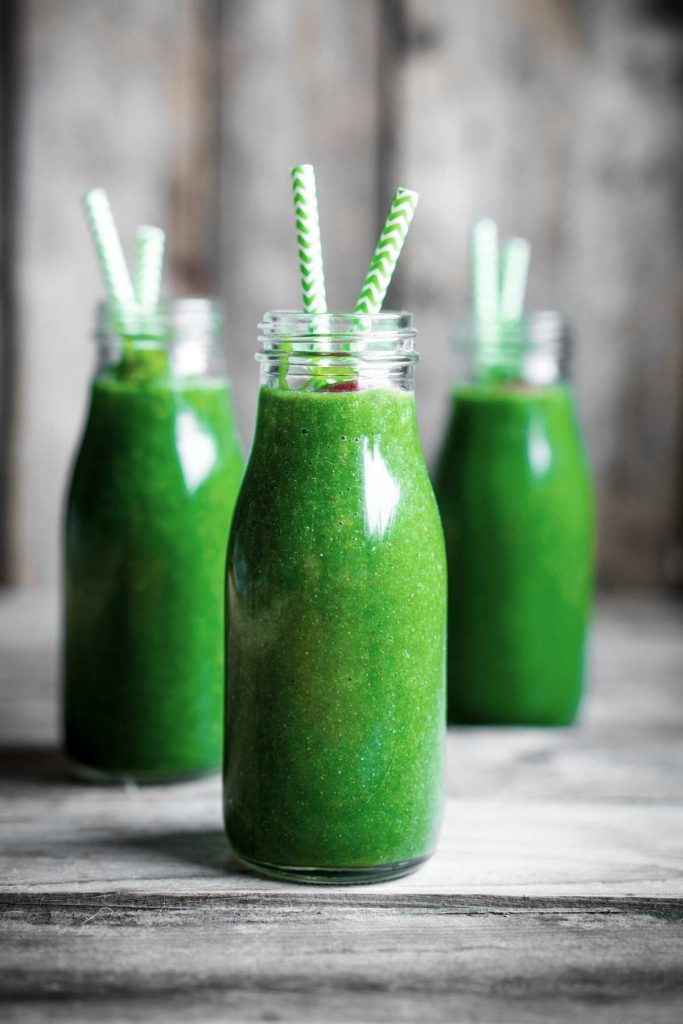 Drink your veggies with this classic Green Juice Recipe! With ingredients like kale, celery, apples, lemon and ginger, it's a super healthy drink that's refreshing to boot.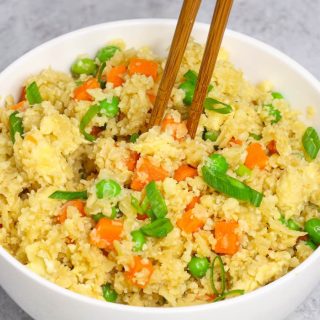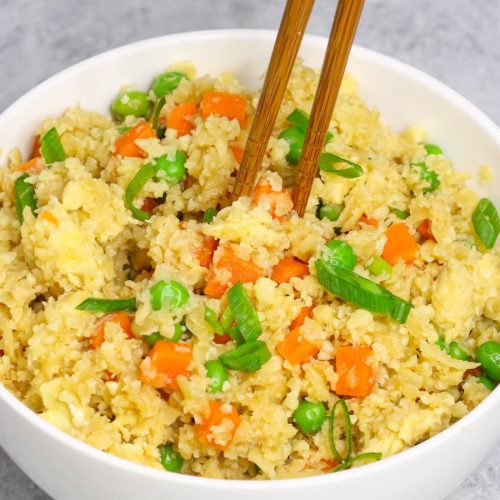 Easy Weight Loss Recipes
Keto-friendly cauliflower rice is virtually carb-free and can be used as a rice substitute in so many dishes. This easy microwaveable recipe produces perfect cauliflower rice in only 10 minutes.
Print
Pin
Rate
Ingredients
1

medium head cauliflower

3

large eggs

beaten

2

cups

mixed vegetables

fresh or frozen (I used diced carrots and peas)

salt and pepper

to taste

1/2

teaspoon

Asian sesame oil

optional

chopped green onion

optional
Instructions
Wash the cauliflower with cold water and use paper towels to dry it. Remove all greens.

If using a box grater, cut the cauliflower into large chunks and use the medium-sized holes to grate it into pieces the size of rice. If using a food processor, cut the florets into 2-3 inch pieces, and grate the cauliflower.

Transfer the rice to a large paper towel or kitchen towel, squeezing to remove any excess moisture. This process will prevent your rice from becoming soggy when cooked.

In a large microwave-safe bowl, add cauliflower rice, diced carrots, and peas. Cover with a lid or plastic wrap and cook on high for 2 minutes.

Beat the eggs in another bowl, and add it on top of the cauliflower rice. (Don't mix at this point.)

Cover with the lid or plastic wrap, and microwave on high for 45 seconds (the eggs will be half-cooked at this point).

Mix the egg with the cauliflower rice and other vegetables. Microwave for another 45-60 seconds until eggs are fully cooked.

Season with salt, pepper, and optional sesame oil. Mix well.

Sprinkle with chopped green onions. Serve and enjoy!
Notes
If you'd like to steam plain cauliflower rice, just place it in a microwave-safe container and cook on high for 3 minutes. Season with salt and pepper.
A medium cauliflower head (1 pound) will give you about 4 cups of cauliflower rice.
Tried this recipe?
Follow or tag us on Pinterest @izzycooking