Celery juice is a trendy detox drink that's sweeping social media. This diet calls for drinking 16 ounces of the juice on an empty stomach to fully enjoy the health benefits. How to make celery juice recipe? Can it help you to improve your health or lose weight? In this post, I will share with you a balanced view of this diet.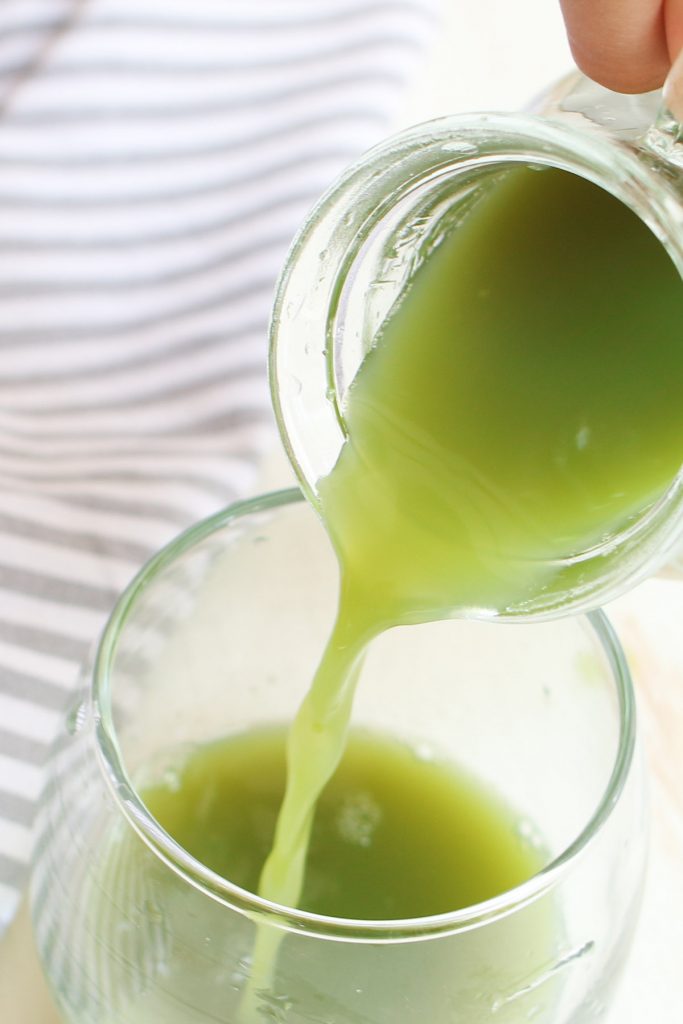 I've been making this vegetable juice every day recently and am now on this keto celery juice diet!  When I first had celery juice, I felt it's bland with slight salty and bitter taste. But after a while, I started to like the subtle flavor of this green juice and it definitely helps me drink a lot more!
The movement was originated by Anthony William from Medical Medium and this superfood has risen in popularity for a while. He started drinking the juice about 20 years ago and has recommended it to many people. There are thousands of testimonials out there with some mind-blowing healing stories.
People claim drinking celery juice heals bloating, helps lose weight, and improves gut health, inflammation, and digestion, etc. Whether its healing power is overstated is still controversial, but we've seen more and more people are joining this trend.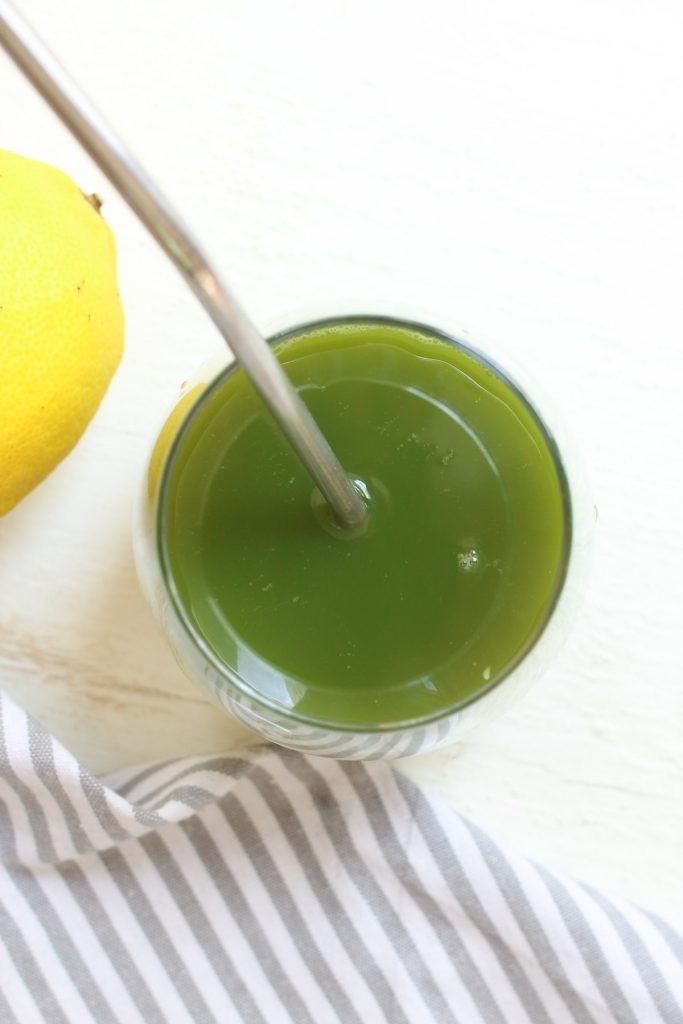 Health benefits of celery juice
Celery is a great source of important antioxidants and rich in vitamins and minerals. According to Healthline, key benefits include the following:
Reduce inflammation: it has multiple anti-inflammatory compounds that can offer protection against inflammation in the body.
Support digestion: pectin-based polysaccharides in celery are believed to be able to improve the health of the stomach.
Prevent dehydration: high water content and generous amounts of fiber support a healthy digestive tract.
People can get these benefits from consuming fresh celery or celery juice.
How to make celery juice
This is probably the easiest recipe on my blog. You will need either a juicer or a blender.
How to juice celery using a juicer
Start by cutting off the base and the top of the stalk, and then rinse thoroughly in a colander. Feed celery stalks through the feeding tube. Two packs of celery bunches usually yield about 16 ounces of juice.
Making celery juice in a blender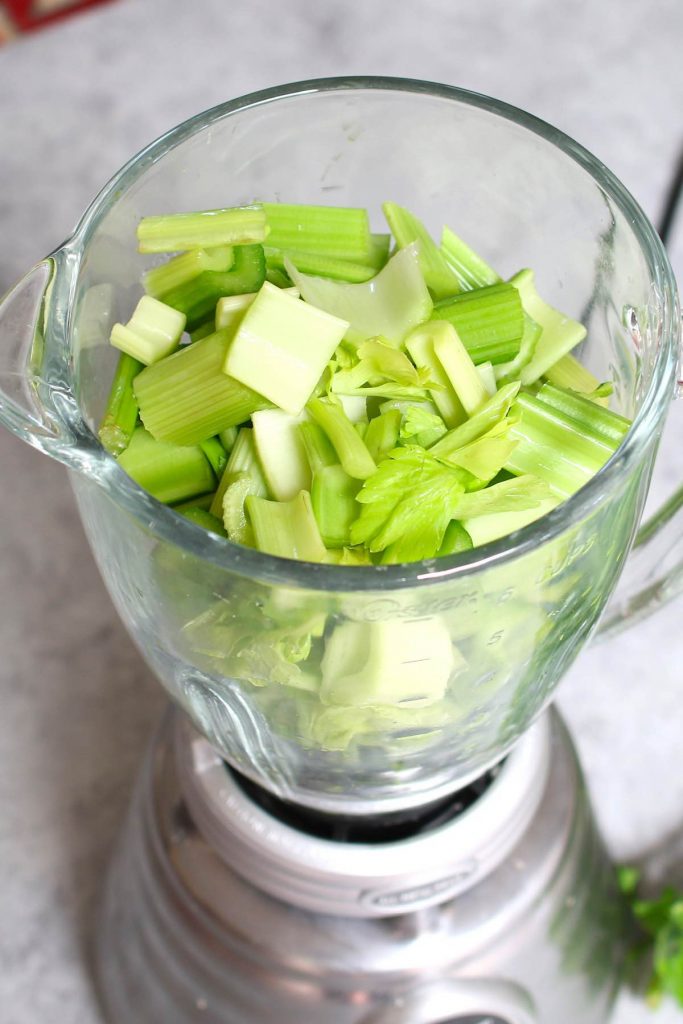 You can still make celery juice without a juicer, but it takes more effort. You will need a high-speed blender such as Vitamix. First, chop your celery and add them to your blender. Add a small amount of water if needed, but try to use as little as possible so you don't dilute the juice.
Then place a nut milk bag over a pitcher and pour the pureed juice into the bag. Use your hands to squeeze the celery juice through the bag.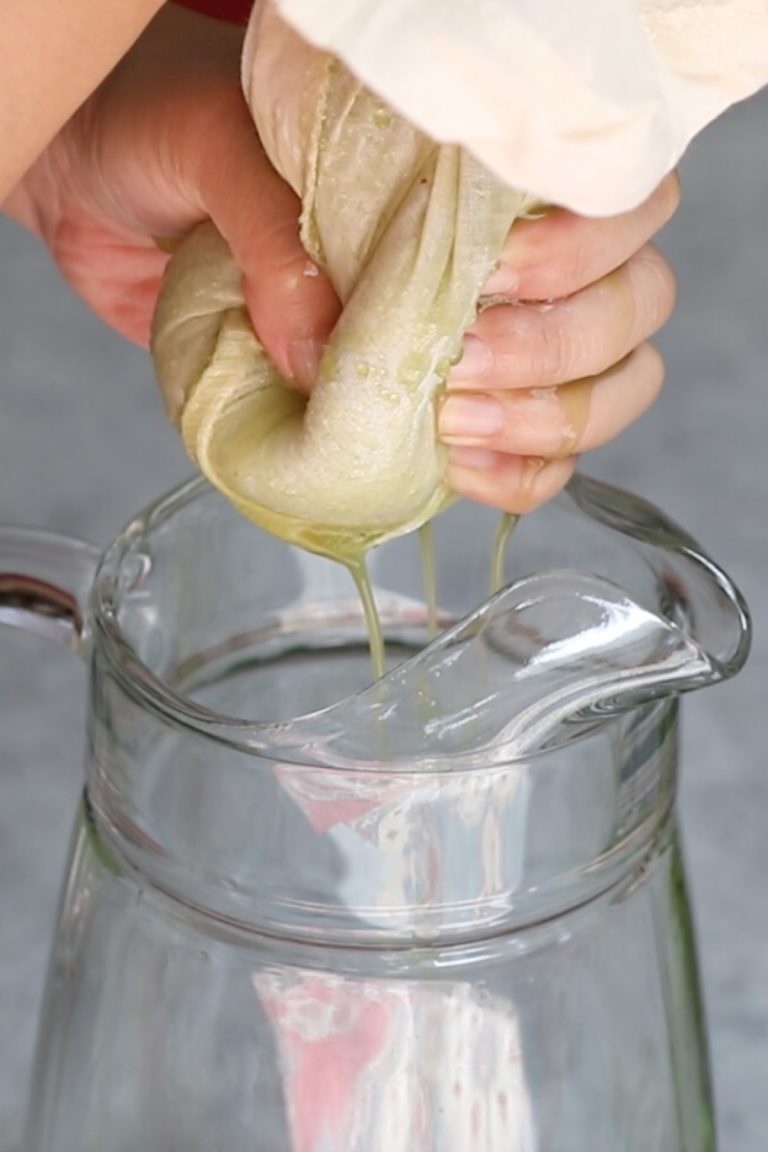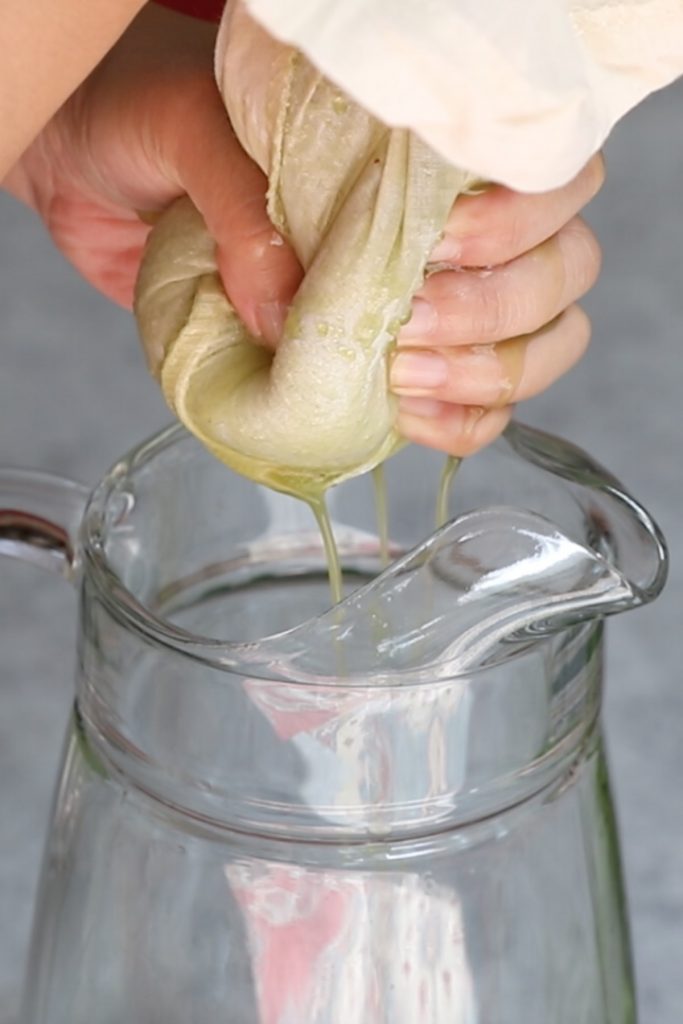 It's best to drink the juice immediately, but you can also store it in a sealed jar in the fridge.
Optional additions
The celery juice recipe from the Medical Medium uses 100% celery without water or anything else added. But to make it more flavorful, you can blend it with other ingredients such as apple, carrots, cucumber, lemon and honey.
Do you have to drink celery juice on an empty stomach?
This diet plan suggests that we drink celery juice on an empty stomach, preferably in the morning before eating. Wait for 30 minutes after drinking before eating anything else.
How much should I drink each day?
The recommended amount is 16 ounces per day (juice from about 2 packs of celery). You can start with half of that amount and gradually increase to the full amount.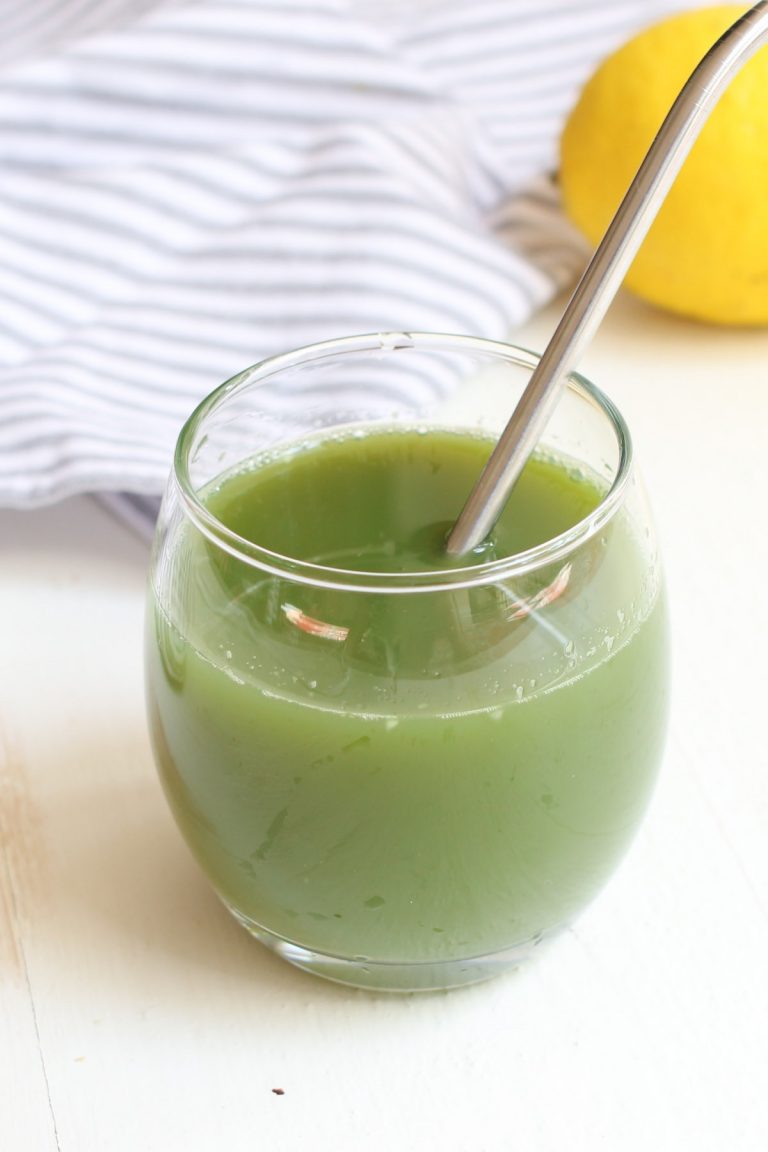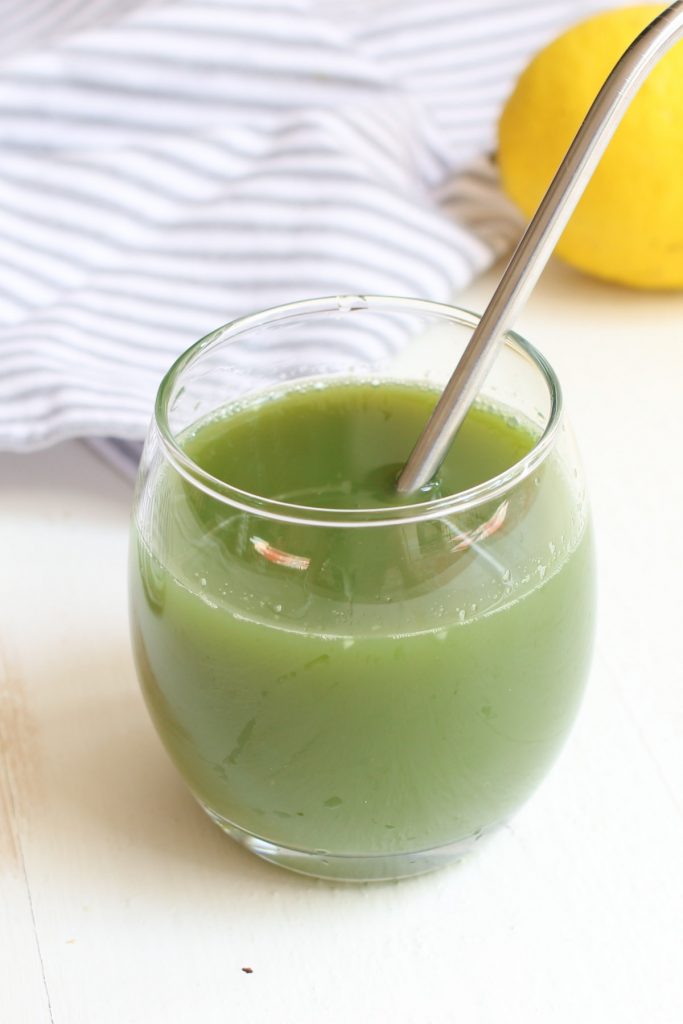 Does celery juice work?
According to CNN, experts believe there are health benefits to eating celery, but there is little evidence to back up the claims made by celery juice supporters.
Periods of extreme eating and juicing do not help the functions that your kidneys, gut and liver already do every day.
Is celery juice good for you?
Celery juice is good for you with many health benefits, but experts have stressed that it is NOT a miracle cure.
What are the side effects of celery juice?
As a natural vegetable juice, celery juice is safe for most people. However, some people are allergic to celery, ranging from skin inflammation to anaphylaxis. Some people also claimed to have diarrhea soon after drinking celery juice.
Also note that juicing celery yield a higher concentration of sugar level. A cup of chopped celery has about 20 calories, while a cup of celery juice jumps to 42 calories.
Does celery juice help with weight loss?
Unfortunately, a drink is not a magic pill that can make people lose weight. However, drinking more water has been proven helpful in weight loss. So if you are trying to lose weight, celery juice is a great way to add some nutrition as it's low in calories with many health benefits.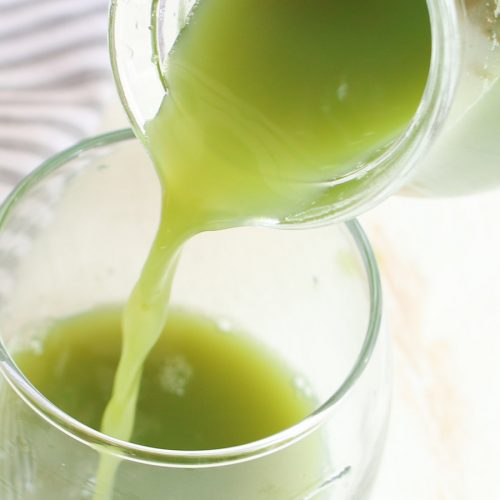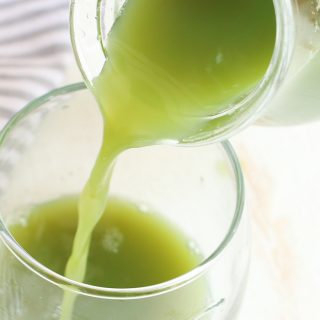 Celery Juice Recipe
Making celery juice is one of the easiest recipes. You can make it with or without a juicer. Only 1 ingredient is required if you use a juicer.
Print
Pin
Rate
Ingredients
Blender Method
3-4

bunches celery

1

cup

water
Instructions
Juicer Method
Cut off the base and the top of the stalk.

Rinse thoroughly in a colander.

Feed celery stalks through the feeding tube.
Blender Method
Chop celery into smaller pieces.

Add chopped celeries and water to your blender (Add more water if needed). Blend until smooth.

Place a nut milk bag over a pitcher.

Pour pureed celery juice into your nut milk bag.

Use your hands to squeeze the juice through the bag.
Notes
This recipe will yield about 16 ounces of celery juice. If you use the blender method, you might get less than that. Add more if needed.
In order to get the most nutrition from celery juice, it's best to buy fresh high-quality celeries. I recommend using organic celery for this recipe. Look for celery with crispy, firm, bright stalks in tightly formed bunches.
Make it Ahead: You can make it the night before and it can last for up to 48 hours in the refrigerator if stored in a tightly sealed container.
Tried this recipe?
Follow or tag us on Pinterest @izzycooking