Mushrooms are tasty and versatile vegetables that are also very good for you. We've rounded up 25 Best Mushroom Recipes that even picky eaters won't be able to resist. From pasta and pizza to burgers and appetizers, these fungi bring lots of flavor and texture to any dish.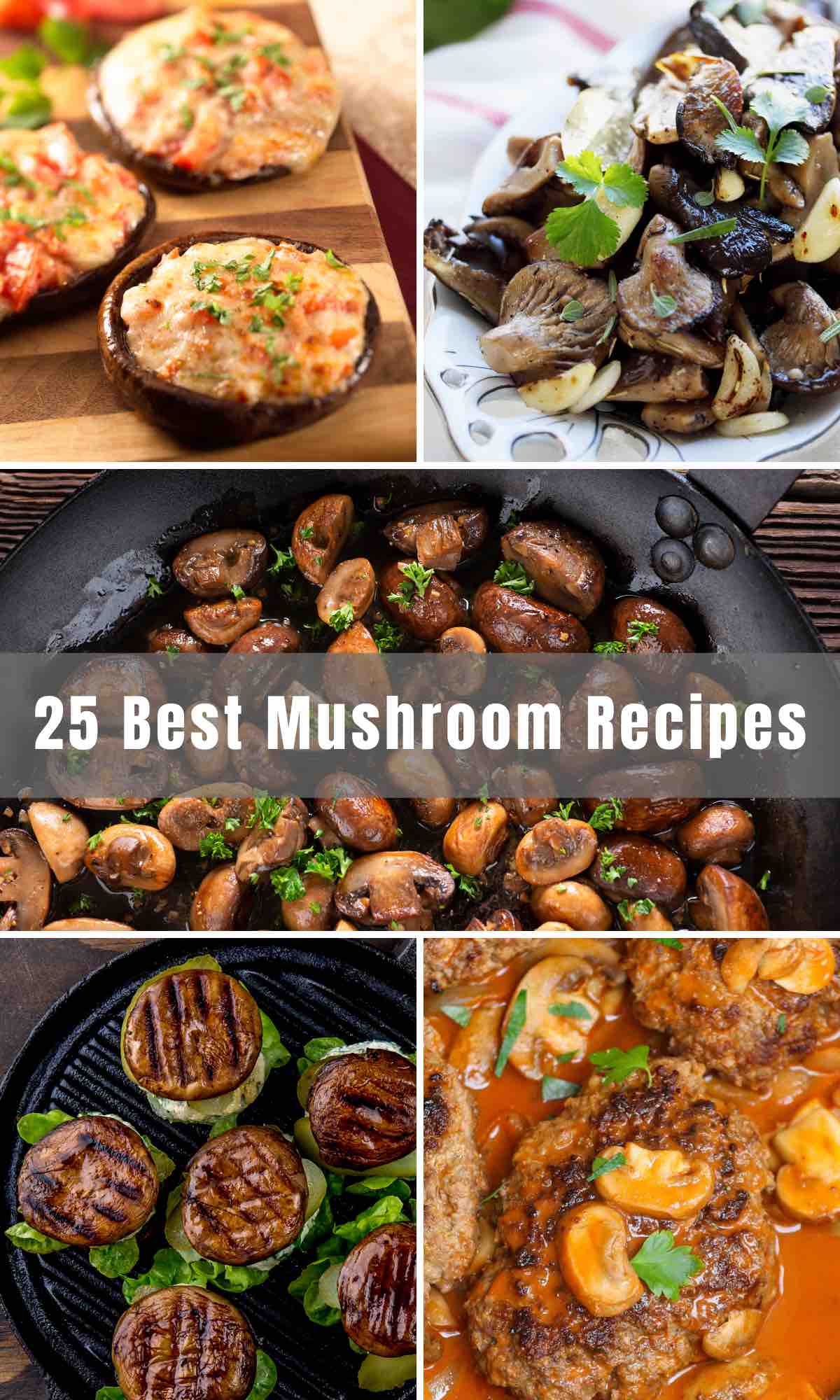 By adding them to your diet, you'll be enjoying a vegan-friendly source of fiber, protein, and B vitamins.
Types of Mushrooms
There are as many mushrooms as there are ways to prepare them. These edible fungi come in many shapes and sizes. The most common types of mushrooms include white button mushrooms, crimini brown mushrooms, Portabella, Chanterelle, and Morel mushrooms. King Oyster mushrooms are known for their delicious umami flavor, while Shiitake mushrooms are an important ingredient in Asian cuisine.
Best Portobello Mushroom Recipes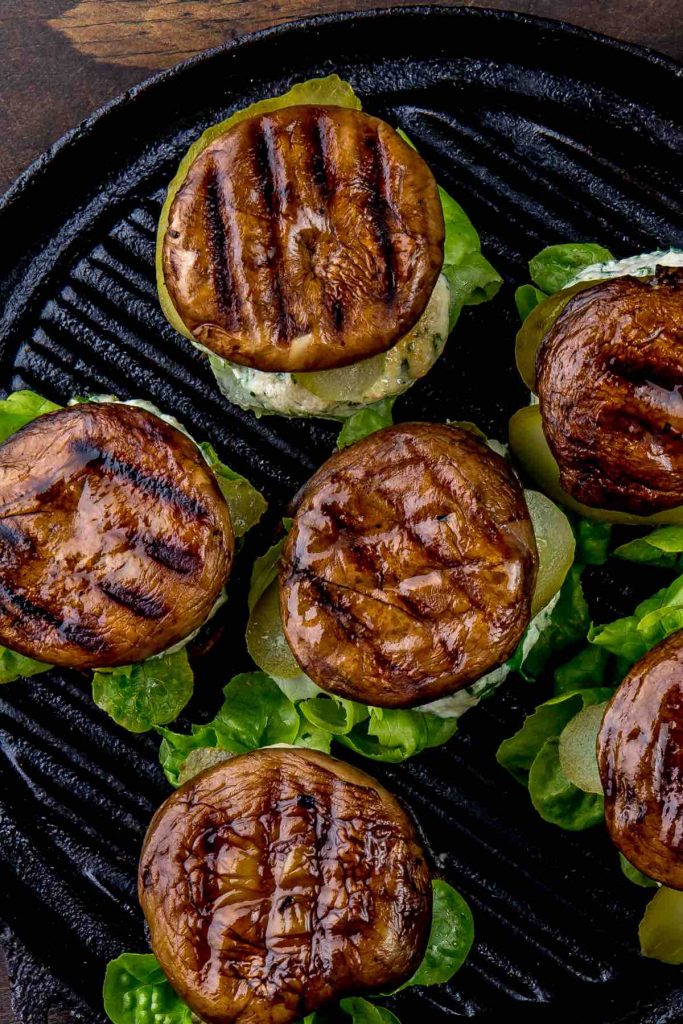 These grilled mushrooms are meaty, flavorful and delicious, perfect for a backyard BBQ party. You can enjoy them with a balsamic vinaigrette dressing.
Stuffed with vegetables and cheese, these easy stuffed mushrooms make an irresistible appetizer or snack. Feel free to add some hot sauce if you like it spicy.
This is the meatless burger of your dreams. Portobello mushrooms have a savory, meaty flavor that'll have you coming back for seconds.
Chicken and Mushroom Recipes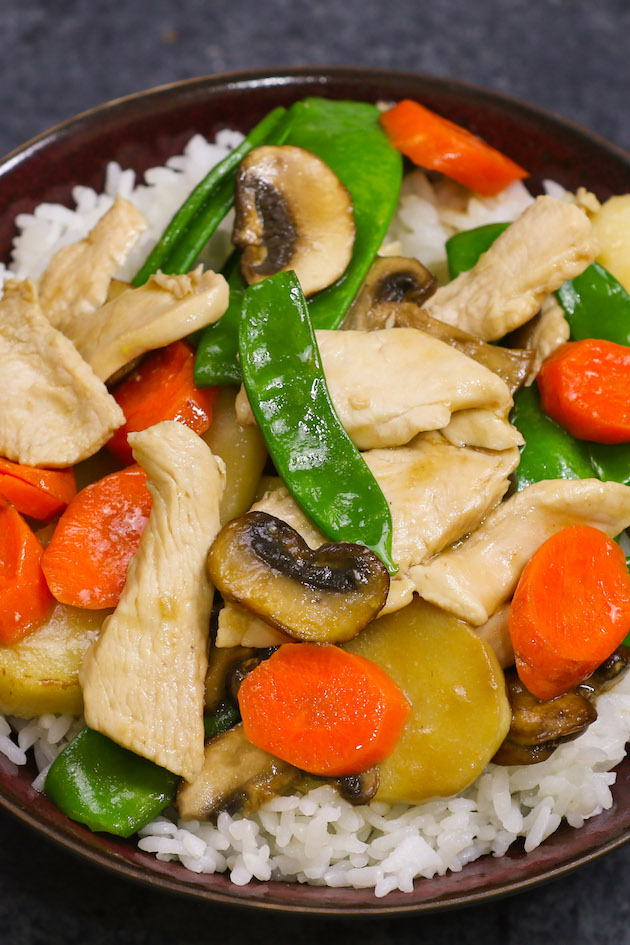 This chicken and mushroom stir fry tastes just like the one from your favorite Chinese restaurant. Skip takeout and whip up this keto-friendly weeknight dinner.
Coq au Vin is the classic French recipe that wins every single time. The secret is to marinate the chicken in wine before cooking.
Succulent pieces of bone-in chicken are served in a savory mushroom sauce, seasoned with herbs. Pair it with rice or mashed potatoes for a perfect meal.
Mushrooms take your the classic, creamy chicken alfredo to a new level! You can use homemade or store-bought Alfredo sauce for this recipe.
Tender chicken breasts are smothered in a creamy mushroom sauce and topped with melted cheese.
Morel Mushroom Recipes
This is a popular meal in the midwest, given the abundance of morel mushrooms in that area. Add sautéed morel mushrooms to pasta or enjoy them on their own.
Tender bits of morel mushrooms are tossed in a creamy cheese sauce and served with fettuccine pasta. Finish it off with a sprinkling of fresh herbs.
If you like mushroom, you should try adding it to your omelet! This recipe will take your brunch to the next level with combining your omelet with morel mushrooms.
Chanterelle Mushroom Recipes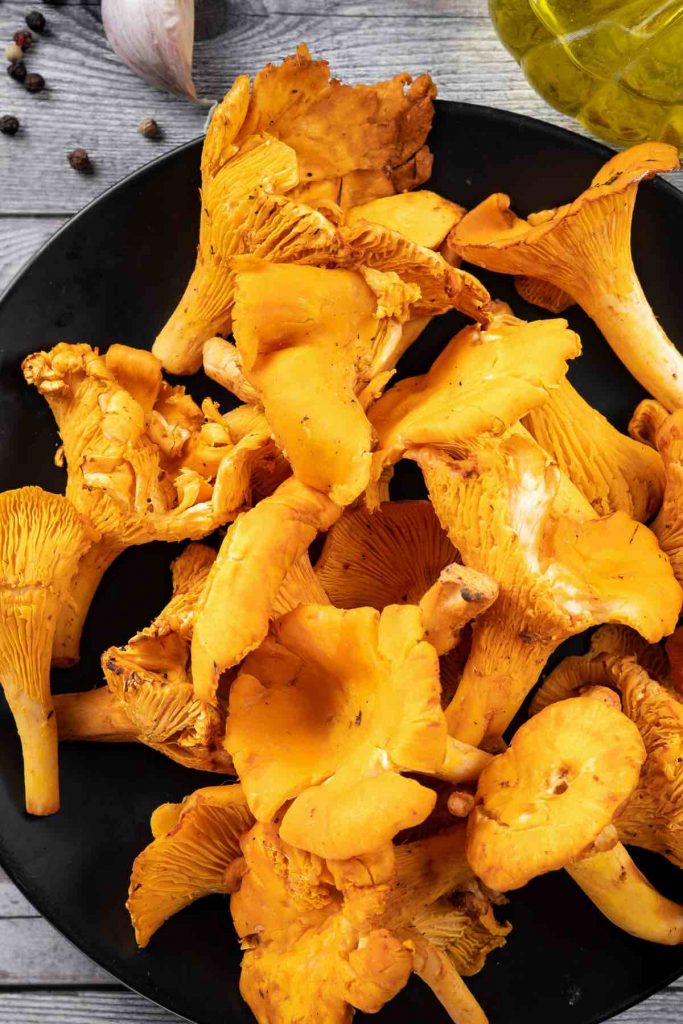 Simpley sauté pieces of chanterelle mushrooms in a garlic lemon sauce for a delicious mushroom meal. You can serve it with steak or in pasta.
This flavorful rice dish features delicious Chanterelle mushrooms and creamy risotto. Talk about Italian comfort food!
It's creamy, custardy, and each bite is loaded with pieces of tender chanterelle mushrooms. This easy frittata will be the star of your next brunch.
Other Mushroom Recipes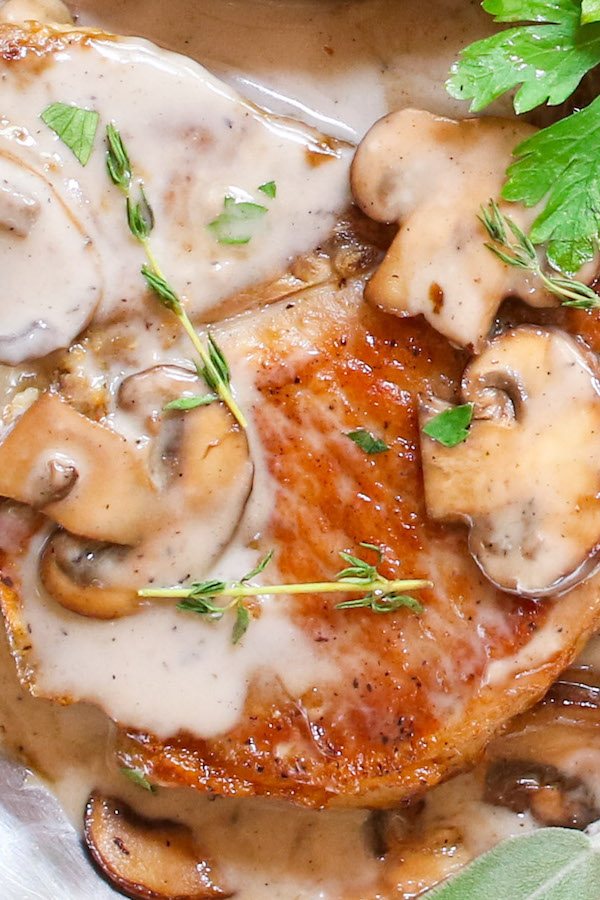 Simply cook the juicy, bone-in pork chips in a rich mushroom sauce for an unforgetable experience. You can serve them with mashed potatoes and roasted vegetables for a satisfying and impressive dinner.
Top the meaty Salisbury steak with a savory mushroom gravy for a comforting addition to your weekend dinner menu.
Flavorful, satisfying, and ready in less than 30 minutes. You'll look forward to your next bowl of Tsukemen with tasty Shiitake mushrooms.
This unique pizza has four distinct sections that each represent a season of the year. Mushrooms are used to represent fall. Perfect for your next family gathering.
Bursting with umami flavor, these fried oyster mushrooms are great on their own or you can add them to pasta or sandwiches.
These long, skinny mushrooms are a popular ingredient in East Asian cuisine. You can add a savory garlic scallion sauce for a flavorful meal.
White button mushrooms are stuffed with a creamy crab filling for a crowd-pleasing appetizer.
A rich, flavorful gravy that elevates any meal. This brown mushroom gravy is easy to make and your whole family will love this creamy sauce.
This hearty, vegetarian-friendly mushroom soup is perfect for a cozy night indoors.
Tender pieces of steak are tossed in a creamy garlic mushroom sauce and served with pasta or rice. Impress dinner guests with this simple, yet satisfying meal.
A creamy mushroom filling is encased in flaky, buttery pastry for the ultimate brunch entree. You can use a frozen pie crust if you'd like to save time.
You May Also Like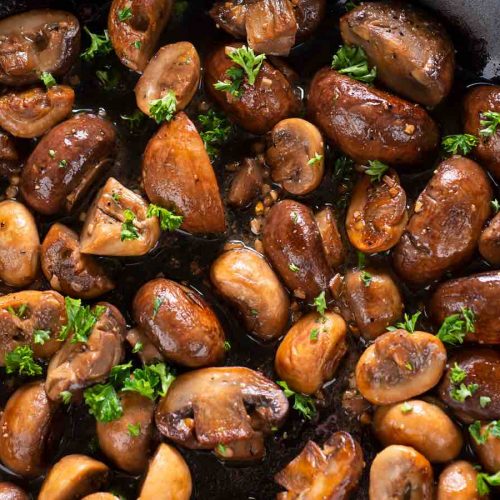 Mushroom Recipes: Sautéed Garlic Mushroom Recipe
These sautéed garlic mushrooms take 10 minutes to make and this dish goes with almost anything. It's one of our favorite mushroom recipes and is so flavorful!
Print
Pin
Rate
Ingredients
1

tablespoon

olive oil

1/2

chopped onion chopped

1

lb

Cremini

or button mushrooms

2

tablespoons

dry white wine

or cooking wine

1

tablespoon

minced garlic minced

2

tablespoons

chopped fresh parsley

salt and pepper to taste
Instructions
Add oil to a large non-stick skillet over medium-high heat.

Once hot, add onion and cook for 3-5 minutes or until softened.

Add the mushrooms and cook for about 5 minutes or until golden brown on the edges.

Pour in the wine and cook for 2 more minutes.

Add garlic and parsley. Cook for 1 more minute or until fragrant. Season with salt and pepper to taste.

Sprinkle with more chopped parsley. Serve and enjoy!
Tried this recipe?
Follow or tag us on Pinterest @izzycooking