Did you know that unripe green tomatoes can star in so many ways: fried, oven-baked, used in relish, salsa, and lots more. We'll take you through 12 Best Green Tomato Recipes that will make you eat more of this healthy veggie.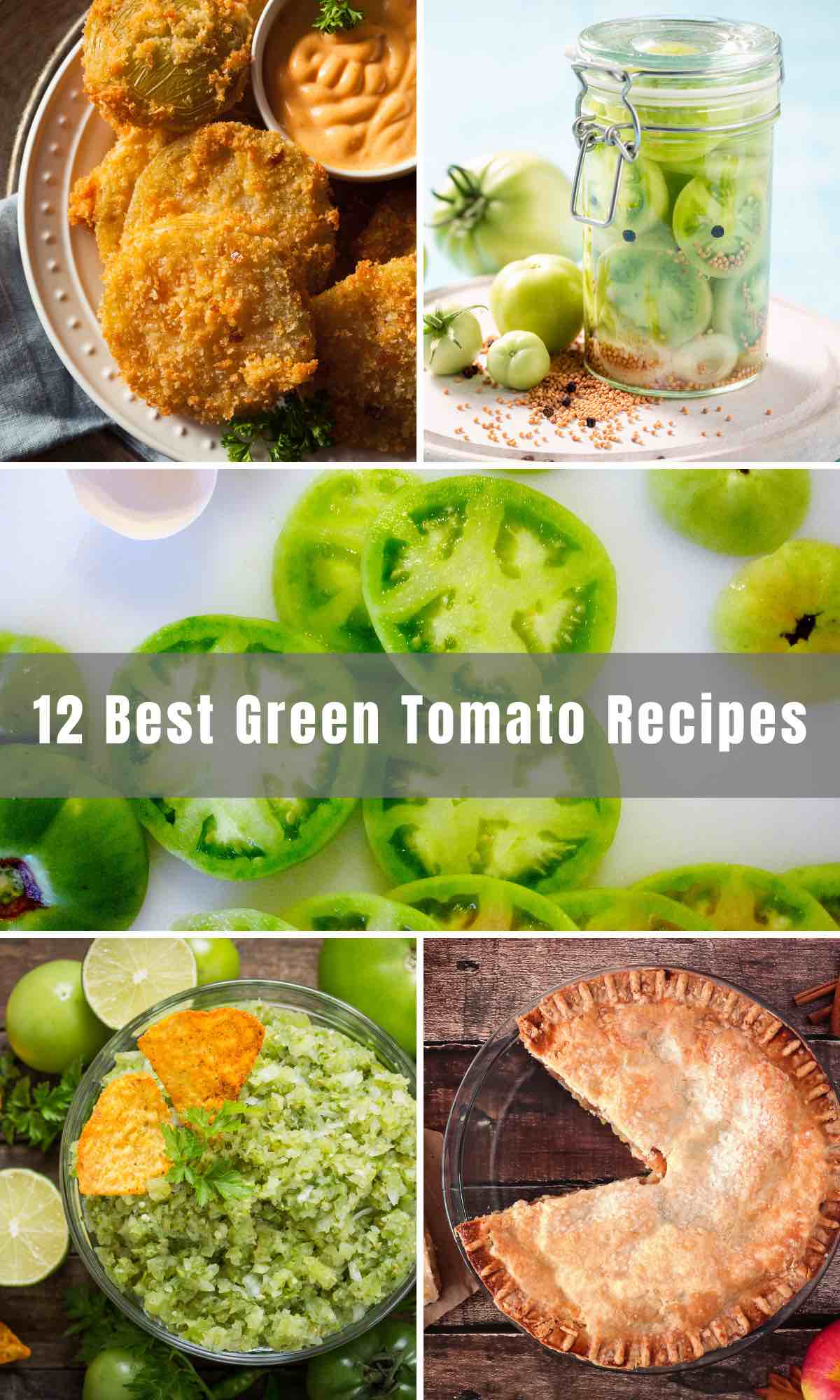 What Can I Do with Unripe Green Tomatoes?
If you're anxious to get going and don't want to wait for the tomatoes to ripen, then the best thing you can do with them is to use them in some delicious recipes: from fried green tomatoes to tomato fritters and even pickled tomatoes.
Are Raw Green Tomatoes Poisonous?
Unlike red tomatoes, raw green tomatoes contain a bit of toxic alkaloid solanine. Although they won't kill you, they don't taste good and you shouldn't eat them raw! Fortunately, there are many great recipes that can turn this unripe veggie into something completely delicious.
Popular Green Tomato Recipes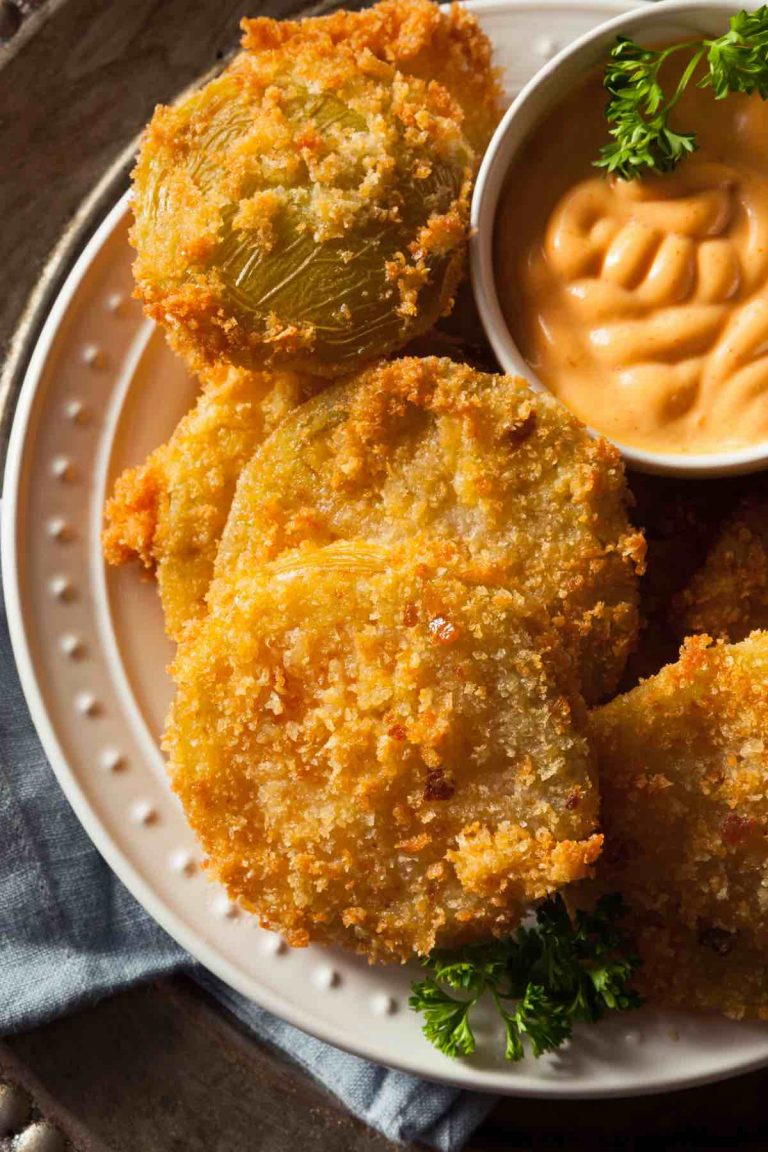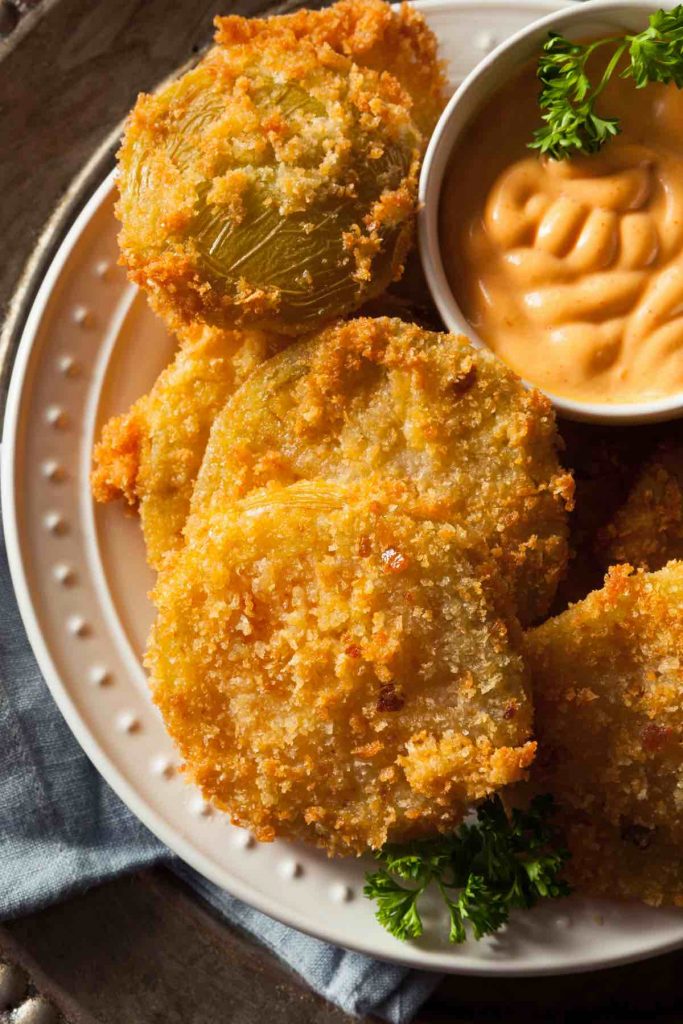 The perfect summer appetizer, this Southern Fried Green Tomatoes recipe is ready in just about 20 minutes. It crispy fried green tomatoes every time. Leftovers are good for up to 2 days.
Pickled green tomatoes are one of my favorite ways to use up the unripe tomatoes. It's a simple recipe but will surely test your patience as you have to wait for them to brine for a few days!
A classic recipe that can be used all summer long! Pickled Green Tomato Relish is an easy recipe that is made from those freshly bought or homegrown green tomatoes. You can easily make 8 small jars from this recipe to store for a later date or make it into gifts for friends and family.
Is there anything better than fried green tomatoes? How about Fried green tomatoes on a sandwich? It takes your classic BLT sandwich and kicks it up a notch, but the key here is to make the 5 minute tangy remoulade to go with it! Your mouth will be bursting with flavor!
A late-summer treat, green tomato fritters is a tweaked recipe from the original. With just 15 minutes of prep, this recipe will be ready before you know it, plus if you grow your own tomatoes, this will be a gift from the garden.
Healthy Green Tomato Recipes
Green tomatoes have a bright acidity and crisp texture and can make excellent pickles too! You can pair them perfectly with chili and garlic, or toss them in a jar with some seasoning and saltwater to let them ferment – it's easier than you think!
Loaded with both antioxidants and vitamins, green tomato chutney is made with unripe green tomatoes. It's a healthy and ideal choice for your soups, stews, or in this case chutney. With a tangy, spicy, and nutty taste, this chutney is a must-try tonight!
A refreshing salsa like no other, this green tomato salsa verde is seasoned with some fresh ingredients: onion, cilantro, and lime juice. You can easily whip up this green tomato salsa in a few short minutes.
With the combination of serrano peppers and nutmeg, this Green Tomato Chow Chow provides a unique flavor. The great thing about this recipe is that you can tweak it to your own taste. Pair it on top of roasted chicken to complete the meal.
Oven-Baked Green Tomato Recipes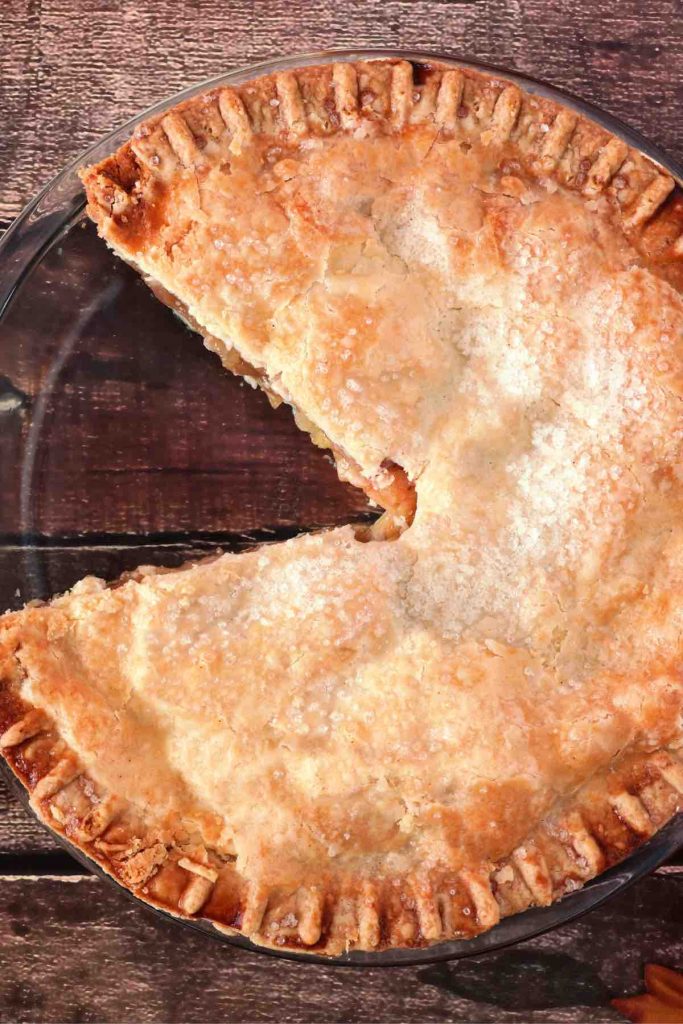 If you have never heard of Green Tomato Pie, you are missing out! It tastes just like apple pie – so much so you may not even know the difference! This recipe is a great way to use up all those garden tomatoes so none of them go to waste!
This perfectly crispy baked green tomato is a spicy, tangy blend of grated parmesan and toasted panko crumbs. Yum! Find some firm green tomatoes, bread them and bake! They crisp up quite nicely and if you use a BBQ ranch or bloomin' onion dip, you will be in heaven!
Oven Fried Green Tomatoes are the most delicious way to use some of those green tomatoes. Traditionally you would fry these, but you can and will achieve a crisp and scrumptious result in a hot oven or air fryer. Plus, taking out the oil eliminates any mess!
Where to Buy Green Tomatoes?
Typically seen in later summer, green tomatoes are available at your local supermarket or farmer's market.
How to Ripen Green Tomatoes?
Ripening green tomatoes is easier than you think! All you have to do is place the tomatoes in a paper bag, close it and store in a warm area of your home.
You May Also Like
Fried Green Tomato Recipe
Fried Green Tomato is one of the best ways to turn the unripe green tomatoes into something completely delicious.
Print
Pin
Rate
Ingredients
2

large green tomatoes

1

cup

all-purpose flour

1

teaspoon

salt

1

tablespoon

Cajun seasoning

1/2

cup

milk

1

egg

1/3

cup

white cornmeal

1/2

cup

fine bread crumbs

olive oil for frying
Instructions
Cut green tomatoes into 1/2 -inch slices.

Sprinkle them with salt, and let them rest for about 5 minutes.

In the meantime, mix the flour and Cajun seasoning in a bowl.

Then whisk together milk and egg in a sperate bowl.

Add flour and Cajun seasoning to the 3rd bowl.

Heat the oil in a skillet over medium heat.

Dip the green tomato slices in the flour mixture, then dredge them in the egg mixture. Finally mix white cornmeal and bread crumbs.

Once the oil is hot, add tomato slices into the skillet in one layer. Fry for 3-5 minutes on each side until brown. Cook in batches if necessary.

Remove from heat, serve and enjoy!
Tried this recipe?
Follow or tag us on Pinterest @izzycooking