This post may contain affiliate links.
Please read my disclosure policy.
Cottage cheese is healthy, delicious, and versatile. We've collected 16 of the Best Cottage Cheese Recipes that are easy to make at home. From dips to desserts to creamy pastas, This dairy product is the secret ingredient your recipes have been missing.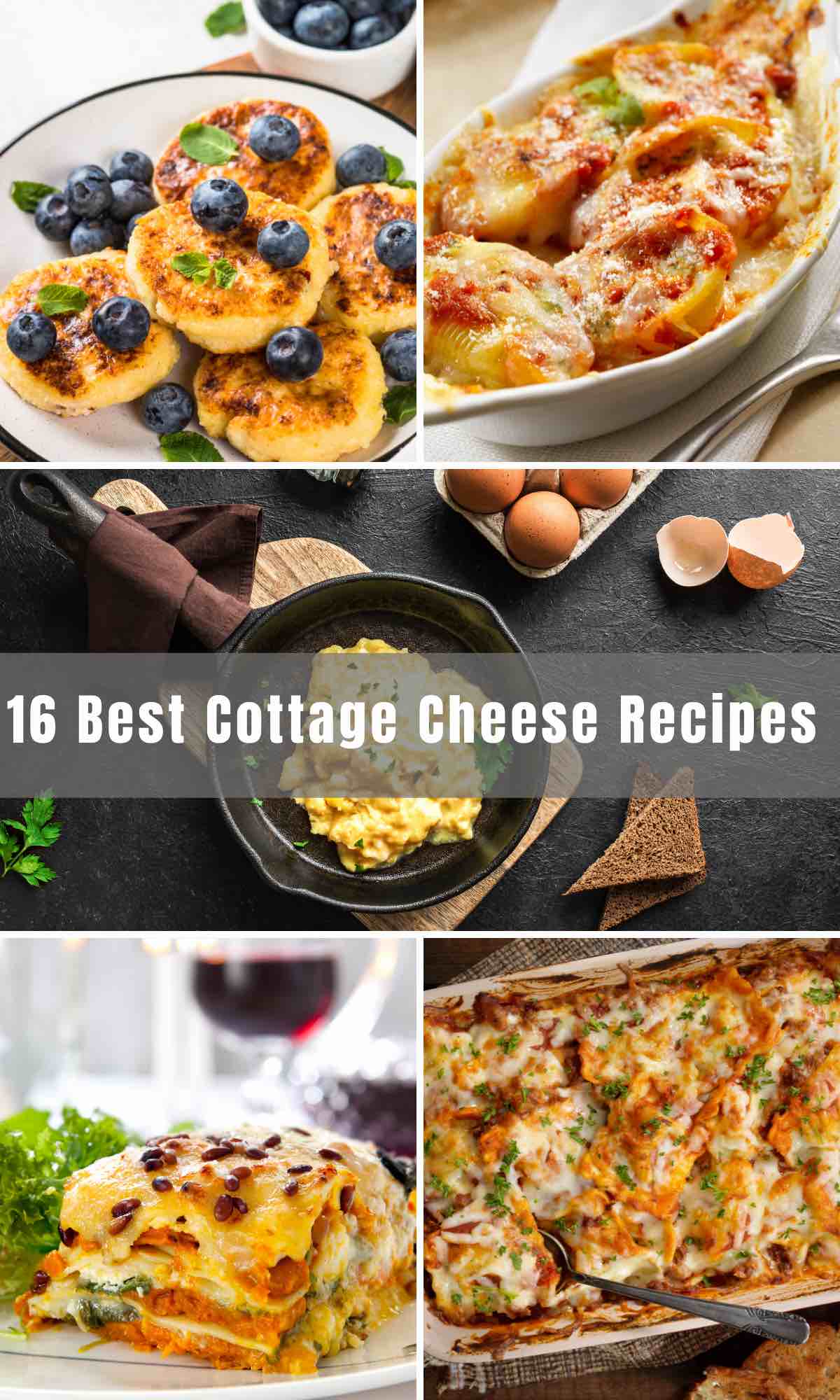 Besides having a creamy, savory taste, cottage cheese is also pretty healthy for you. Not only is it low in calories and high in protein, it's also packed with B vitamins and calcium.
What Can I Do with Cottage Cheese?
The simplest way to enjoy cottage cheese is to spread it on crackers or toast, but there are so many other things you can do with it. Adding cottage cheese to scrambled eggs or omelettes makes them extra fluffy and cheesy, while a dollop of cottage cheese with fruit makes a healthy and tasty snack. Cottage cheese can be substituted for cream cheese when making desserts or used to make creamy dips for vegetables.
Is Cottage Cheese Good for You?
Cottage cheese is high in vitamins and minerals like calcium, selenium, vitamin A and vitamin B. It's also low in calories, with a low-fat cup one cottage cheese coming out at only 183 calories. Cottage cheese is also very high in protein, making it an excellent muscle recovery aid for athletes and people who go to the gym. Many nutritionists consider cottage cheese to be a healthy, nutrient-rich food.
Can You Eat Cottage Cheese By Itself?
Many people enjoy cottage cheese on its own straight out of the container. Just use a spoon to scoop some out and enjoy!
Savory Recipes with Cottage Cheese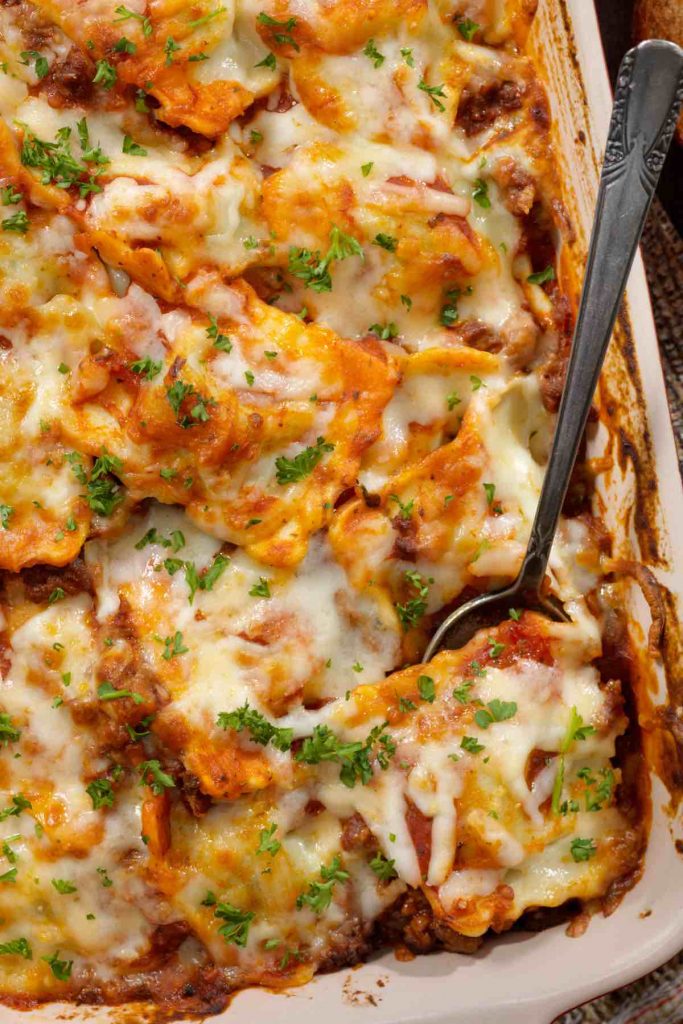 Want an extra creamy lasagna? The secret ingredient is cottage cheese! This lasagna recipe is rich, delicious, and great for special occasions and holidays such as Christmas.
In this recipe, cottage cheese is used to make a creamy, flavorful filling that's stuffed into jumbo pasta shells. Top it all off with marinara sauce and mozzarella and bake.
For a simple, healthy lunch with a generous serving of veggies, try this spinach pasta. A dollop of cottage cheese makes this meal irresistible.
Cottage cheese makes this baked spaghetti rich, decadent and sooo creamy. Pair with garlic bread for a delicious weekend dinner.
This is comfort food at its very best. Baked ziti is cheesy, meaty and packed with flavor. Best of all, you can freeze the leftovers so nothing goes to waste.
Dessert Recipes Using Cottage Cheese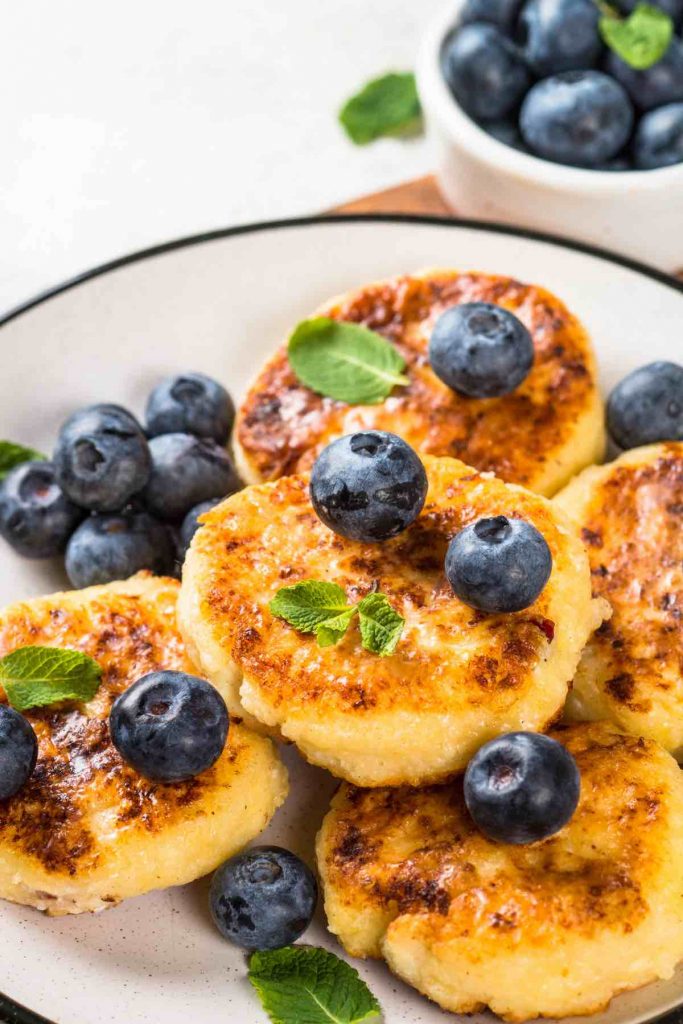 What's so special about cottage cheese pancakes? Delightfully crispy edges and a super soft, melty center.
Do yourself a favor and swap cream cheese for cottage cheese for your next cheesecake. Cottage cheese cheesecake is just as delicious, but so much better for you.
Cottage cheese Jello is light, creamy and full of tasty fruit flavor. It's perfect for your next potluck, family gathering or backyard barbeque
This quick snack is easy to make and packed with healthy protein. You can even make it the night before for a grab and go breakfast in the morning.
This dessert is simple, fruity and low in calories. It's the perfect guilt-free sweet treat!
Cottage Cheese Recipes for Weight Watchers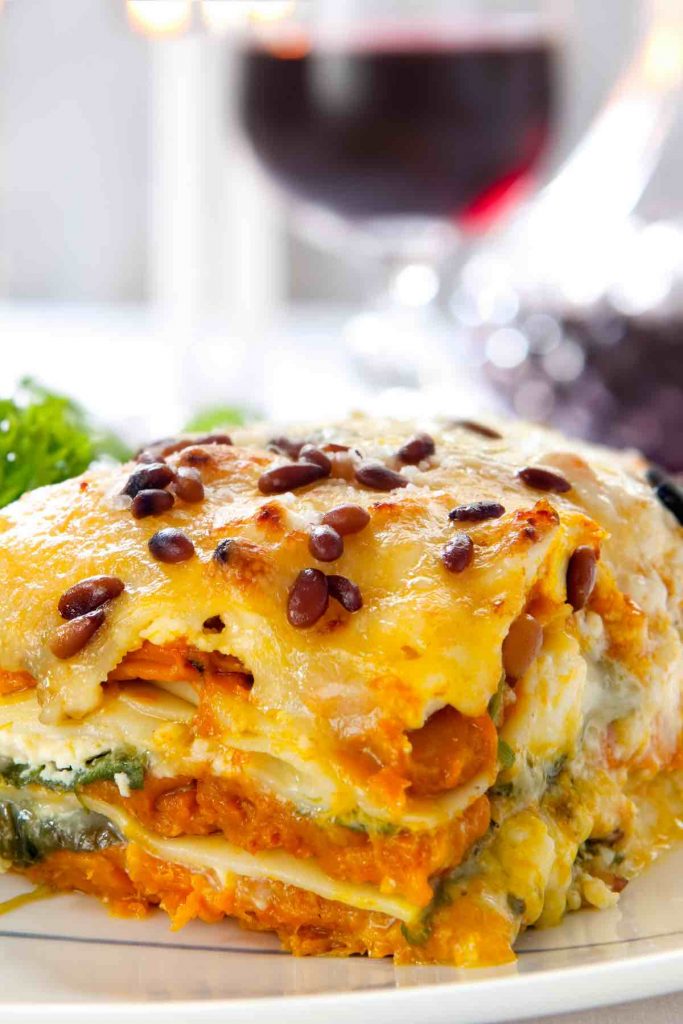 This meatless baked pasta is loaded with savory veggies and a creamy sauce. Even meat lovers will enjoy this vegetarian lasagna.
Supercharge your breakfast by adding protein-packed cottage cheese! You'll love how fluffy and cheesy these scrambled eggs are.
This cheesy, low-calorie omelette is loaded with spinach for a healthy start to the day. Add some cottage cheese for extra protein to keep you full until lunchtime.
This simple, fruity breakfast bowl is a healthy and quick breakfast for those mornings when you need extra energy. You can use whichever fruit you have at home.
This creamy dip is seasoned with herbs so it's full of flavor. With cream cheese as its base, it's packed with protein and low in calories.
With just a few ingredients and an Instant Pot, you can have a healthy and flavorful Mexican-inspired dinner. No instant pot? This keto-friendly recipe works on the stovetop, too.
Can You Freeze Cottage Cheese?
Soft cheeses like cream cheese, ricotta and cottage cheese don't freeze very well. In the freezer, cottage cheese loses much of its flavor and texture. However, it is possible to freeze and re-use cottage cheese if you are okay with the change in texture. Portion the product into a freezer-safe container and freeze for up to six months. After thawing, the cottage cheese would have separated and you'll need to stir.
Frozen and thawed cottage cheese may not be great on its own or spread on toast, but can definitely be used as an ingredient in pasta dishes or cheesecake.
Is Cottage Cheese Keto?
Regular cottage cheese is not ideal for those following the keto diet. It's relatively high in carbohydrates, which you should minimize as much as possible if you've gone keto. However, there are keto-friendly cottage cheeses on the market that have a lower carb content.
Can Cottage Cheese Make You Fat?
Low-fat cottage cheese is low in both fat and calories, making it an attractive option for those who are watching their waistline.
You May Also Like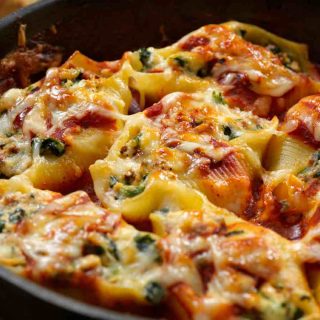 Cottage Cheese Stuffed Shells Recipe
Cottage cheese stuffed shells are cheesy, smooth, and backed with flavors. Pasta shells are stuffed with a delicious cheese mixture and baked to perfections. This is one of our favorite cottage cheese recipes.
Print
Pin
Rate
Ingredients
12

ounces

jumbo pasta shells

30

ounces

cottage cheese

6

ounces

grated Parmesan cheese

1

egg

2

tablespoons

minced garlic

1

tablespoon

minced parsley

10

fresh basil leaves

chopped

salt and pepper

to taste

28

ounces

marinara sauce

8

ounces

grated mozzarella cheese

plus more for sprinkling
Instructions
Preheat oven to 350°F. Grease a 9×13 baking dish and add half of the marinara sauce. Spread evenly and set aside.

Add water to a large pot and bring it to a boil. Add a pinch of salt, then add the jumbo pasta shells. Cook according to the package instructions until al dente. Drain the pasta and rinse with cold water. Set aside.

In a large mixing bowl, add cottage cheese, parmesan cheese, egg, garlic, parsley, basil, salt, and pepper. Mix until well combined.

Spoon out mixture into the jumbo pasta shells and place them into the baking dish.

Cover the shells with the remaining marinara sauce. Sprinkle more mozzarella cheese on top of the shells.

Bake for 25-30 minutes or until the cheese is golden and bubbly. Serve and enjoy!
Tried this recipe?
Follow or tag us on Pinterest @izzycooking