Any time of year is a good time for a potluck! Whether you're getting together with family and friends or celebrating a new baby, graduation, or birthday, it's great to gather over good food. We've collected 26 of the Best Potluck Ideas for you to bring to your next party!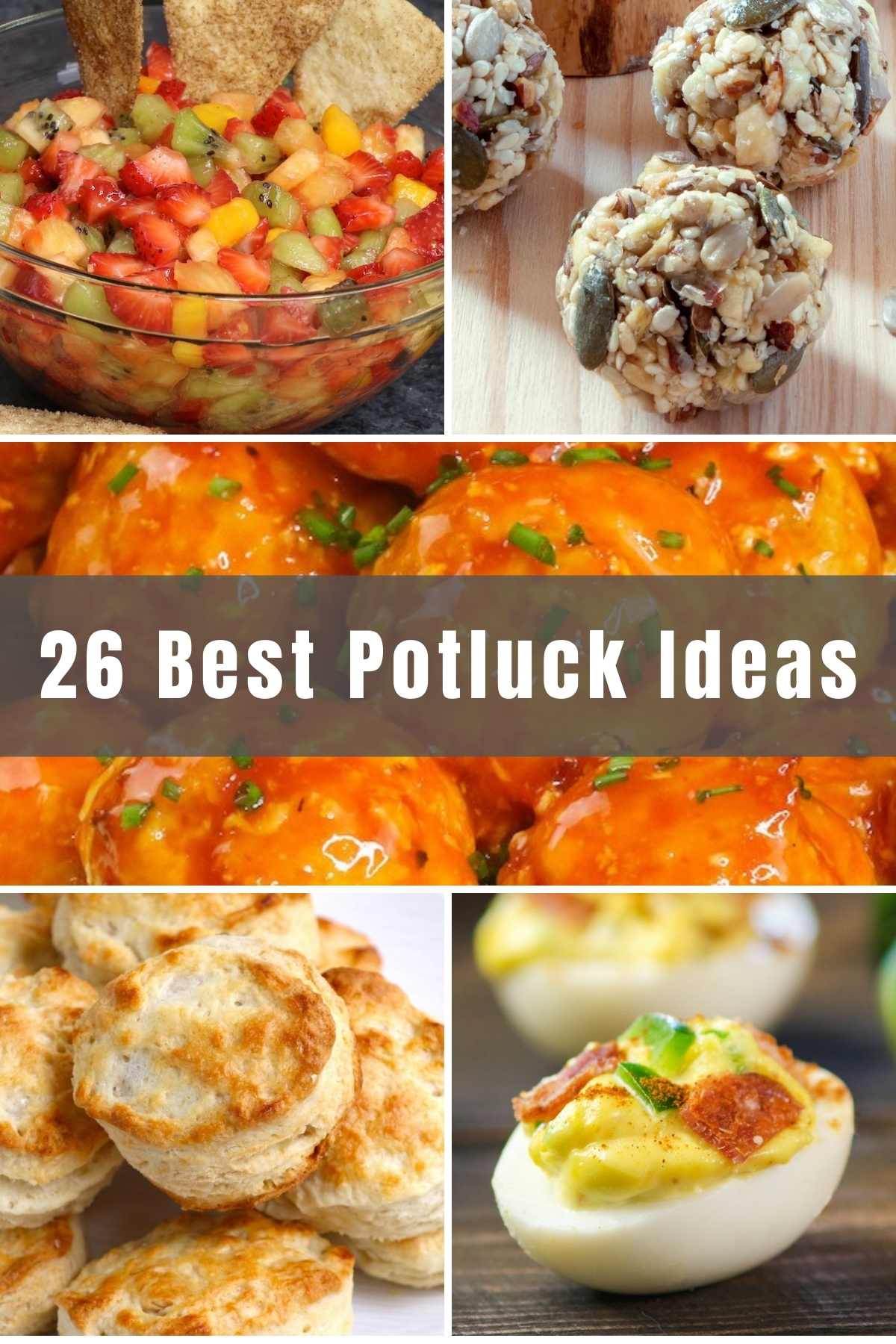 From summer barbeques to New Year's Eve get-togethers, sharing food with friends and loved ones is special. Whether you get to sign-up to bring your favorite dish or are 'volun-told' to bring something specific, you'll get inspired by the list below.
What are the Best Foods to Bring to a Potluck?
There are endless choices when it comes to selecting the best foods to prepare for a potluck. It may not seem obvious but any dish that's easy for others to serve and eat will get high marks. Think finger foods, dips, and one-dish meals. 
What Can I Bring to a Potluck Brunch without Cooking?
Just because you're going to a potluck doesn't mean you have to spend the day cooking in the kitchen! From impressive sandwiches to colorful salads and creamy dips, there are lots of options that are sure to impress.
Quick and Easy Potluck Ideas
This classic pop-in-your-mouth appetizer never disappoints. This version includes crisp bacon and spicy jalapeno for a delicious blend of flavors and textures.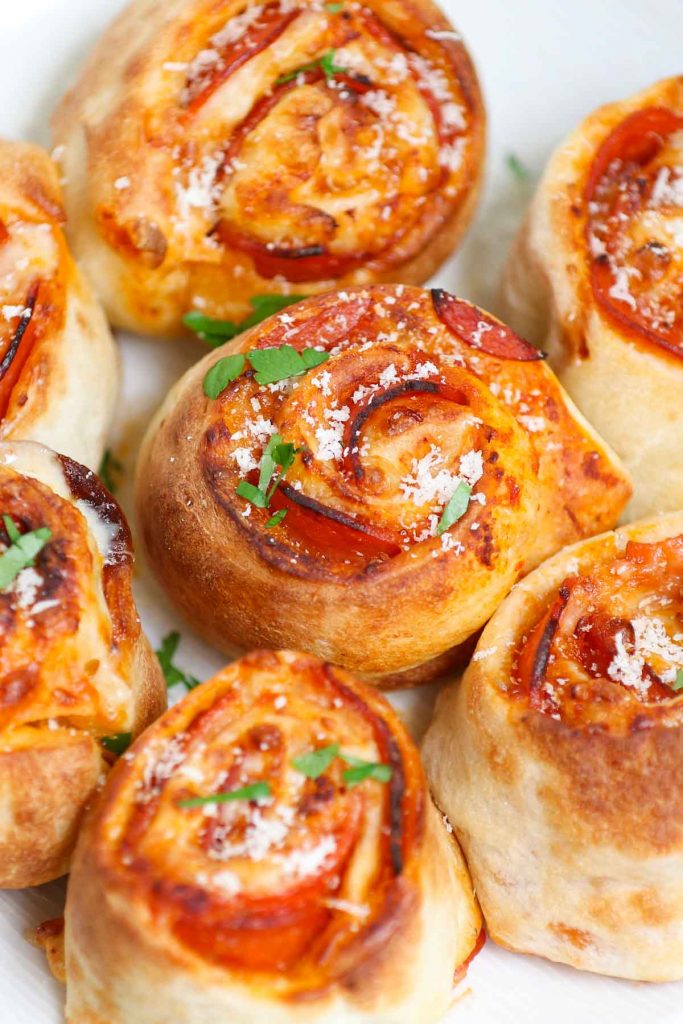 These aren't your kids' pizza rolls! Easily made in the air fryer, there are only 5 ingredients and they take less than ten minutes to bake up crispy and delicious.
These delicious potatoes include everything we love about loaded baked potatoes – sour cream, green onions, cheddar cheese and bacon! They're great served at room temperature or warmed up, and would make an ideal side to roast beef or fried chicken.
Casseroles are always a must-have at potlucks. This one is big on flavor and can be cut into squares for easy serving.  
Breakfast Potluck Ideas
If your potluck is more of a brunch, these baked mini omelettes are ideal! Filled with the savory goodness of cheese, bacon and peppers, they're ready in just 30 minutes and can be made ahead, frozen and easily reheated!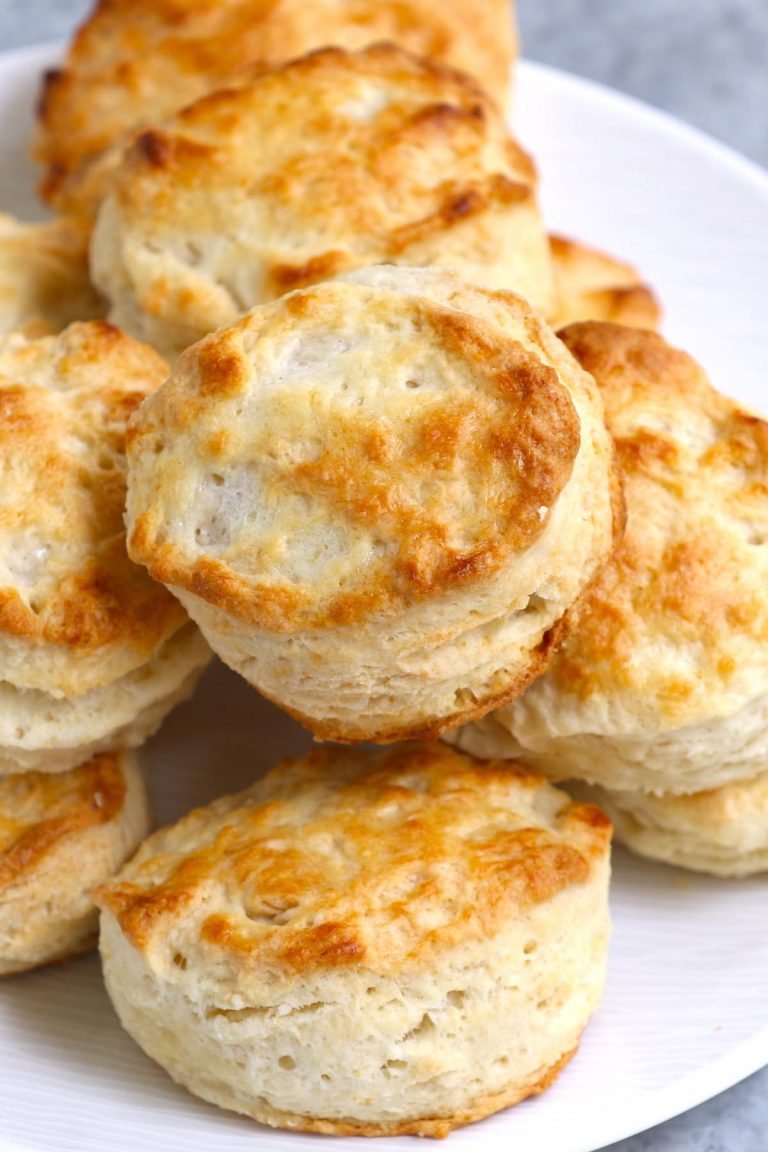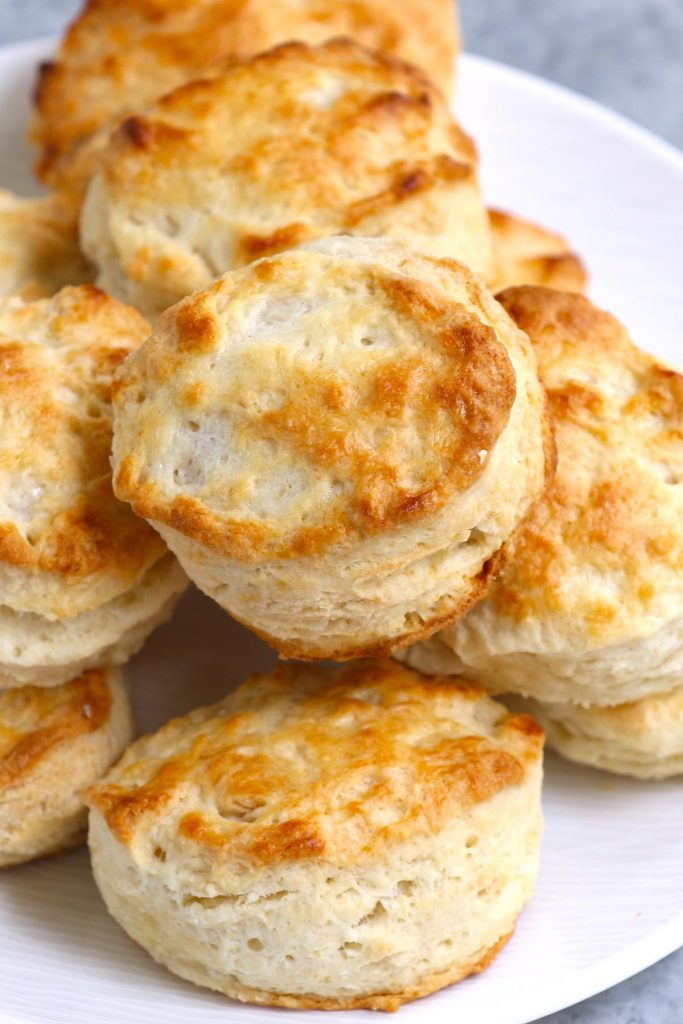 These tender and flaky biscuits are a Popeyes copycat and are sure to please! Follow the step-by-step instructions for guaranteed success. Serve them with crispy fried chicken and gravy, or spread them with cream cheese and jam for a sweet brunchtime treat.
Sweet potatoes in a muffin? Yes! You'll be surprised at how tasty these muffins are. Sweetened with maple syrup and studded with chocolate chips, your kids will love them!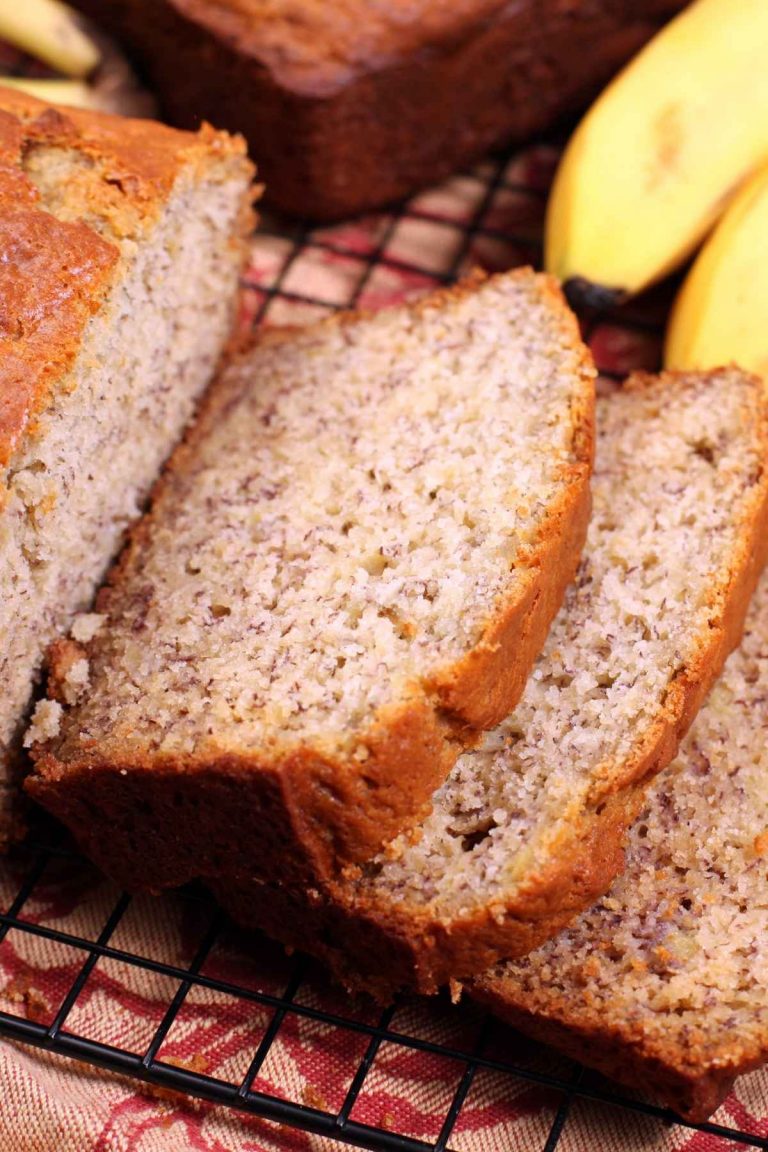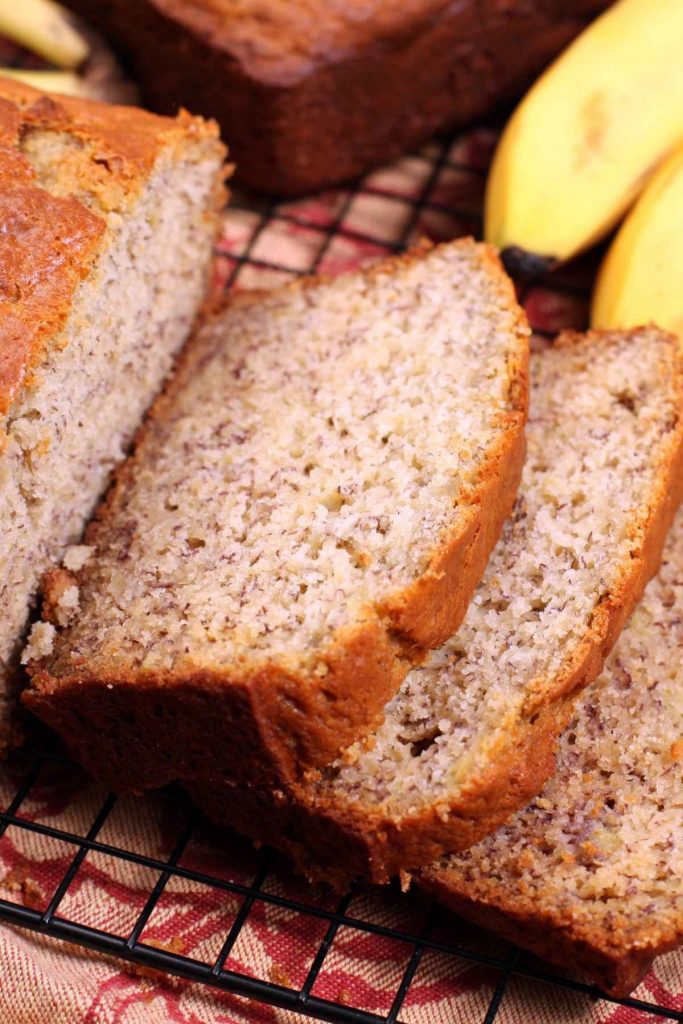 Whether you're enjoying this sweet treat at home, in a cafe, or at a party, banana bread is a crowd favorite. It's the perfect sweetbread to serve at brunch or as a dessert.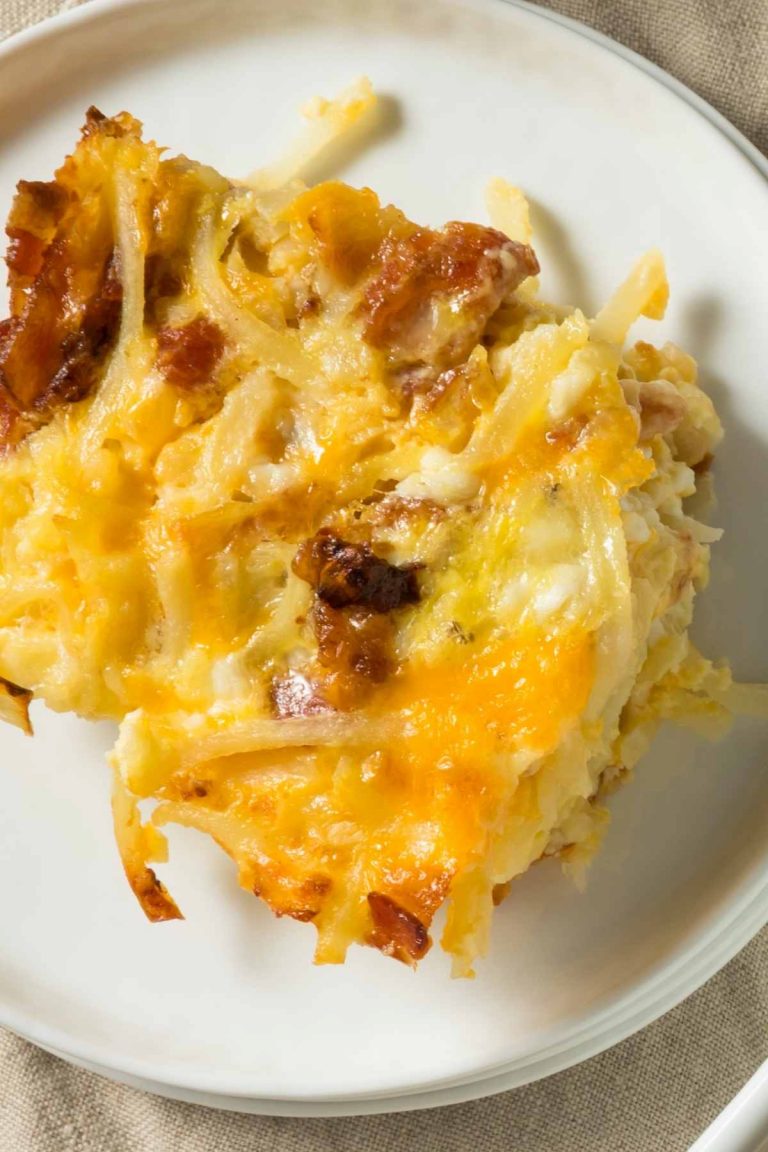 Have you ever made breakfast in a slow cooker? This is the ultimate one-dish meal, made with all of your favorite breakfast items – eggs, bacon, hash browns, cheese, and more! This would be a great idea for brunch, served alongside fresh bread and berries.
This classic brunch dish is filled with savory eggs, salty bacon and cheddar cheese in a flaky crust. Have it with a crisp green salad for a delicious brunch or lunch.
This breakfast sandwich works as a meal on the go, or as a hearty choice for brunch! Filled with eggs, sausage, and shredded cheese, these burritos are topped with fresh homemade avocado salsa.
No-Cook Potluck Ideas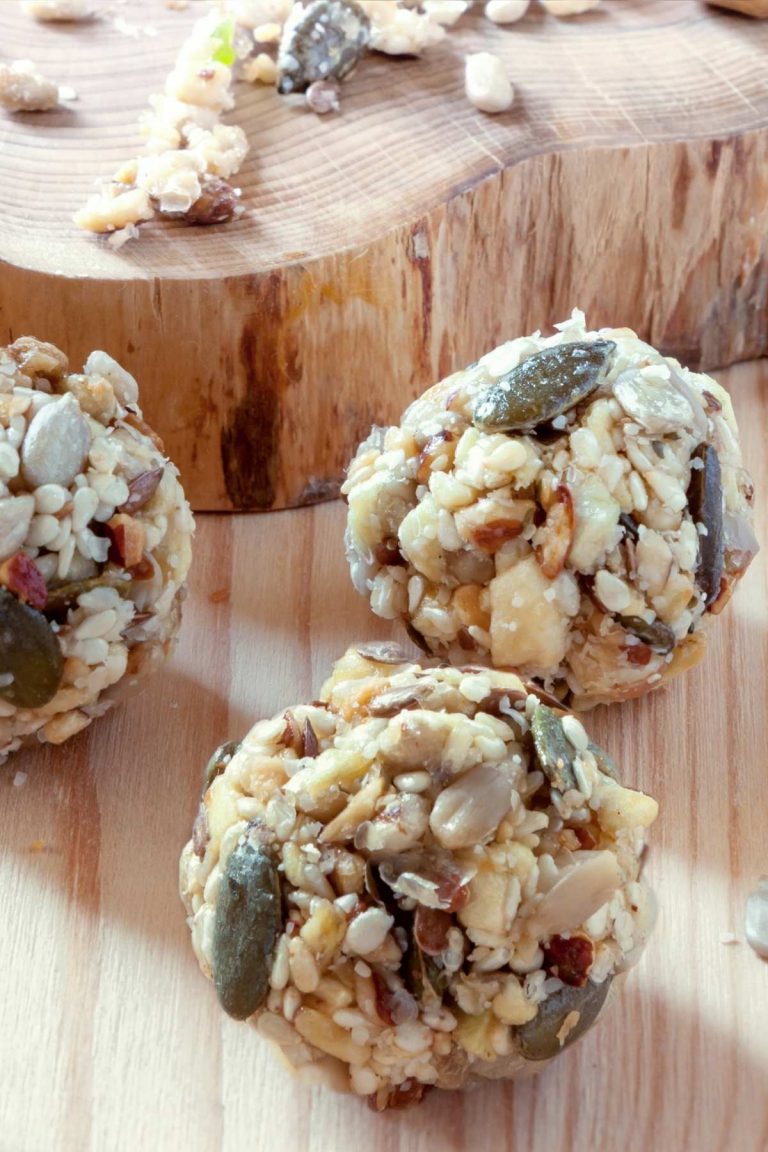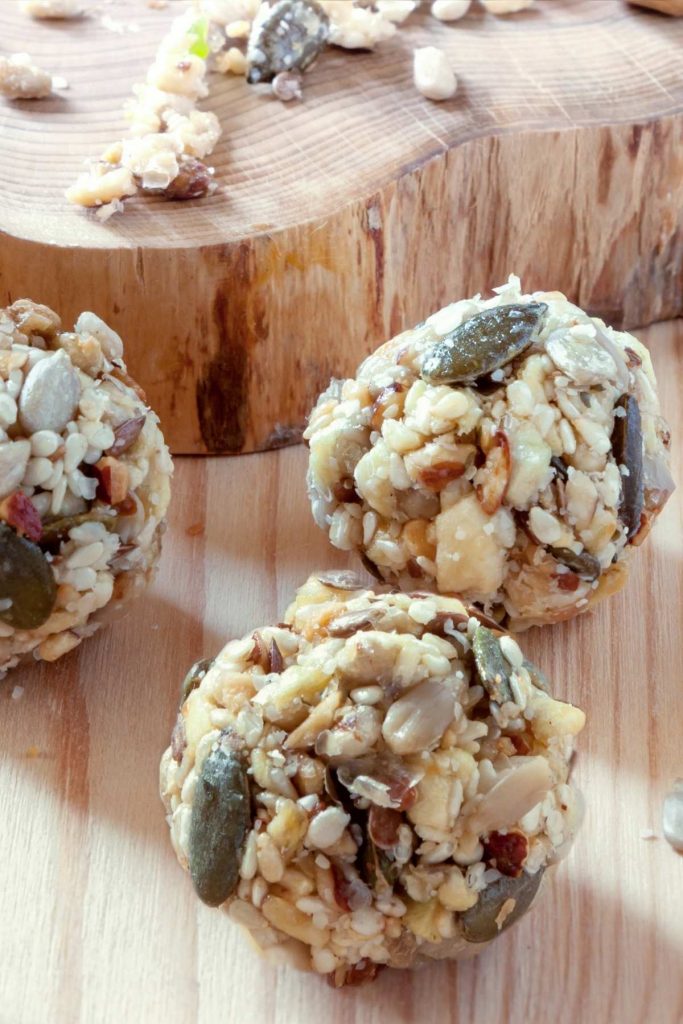 These delicious nuggets of goodness will have your kids begging for more. The recipe includes 6 different varieties so you can easily switch them up. Best of all, these sweet treats require no baking!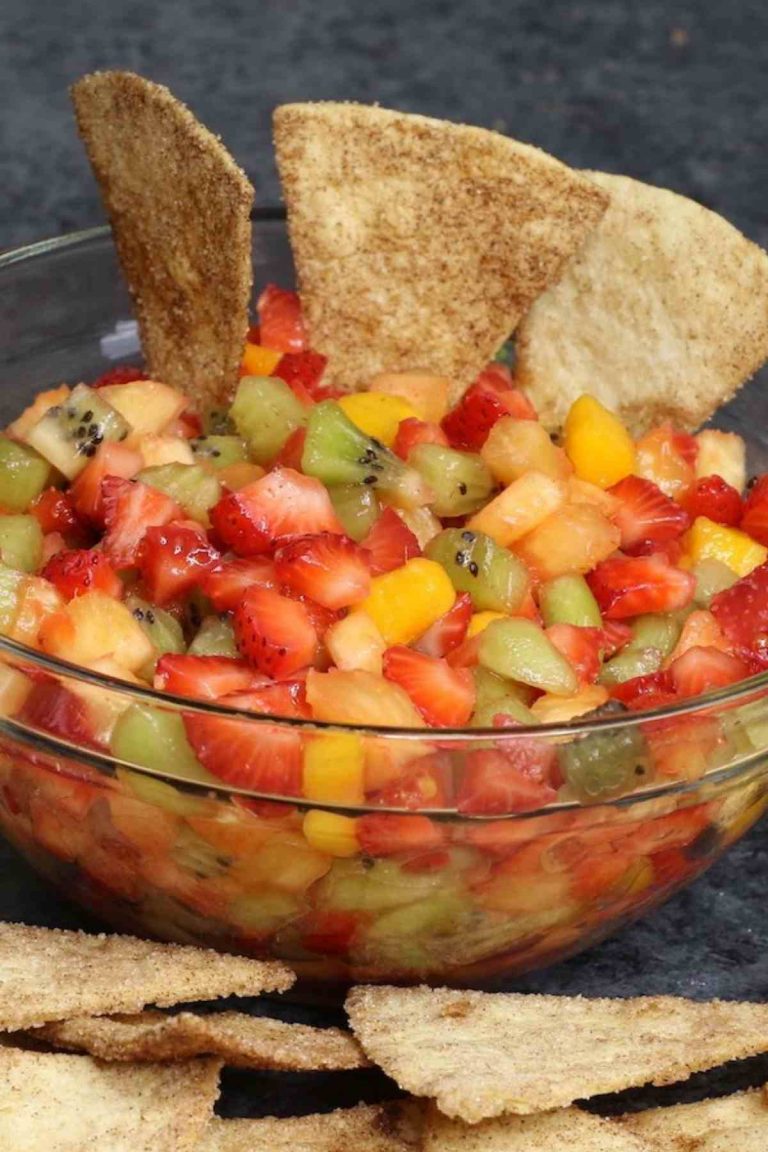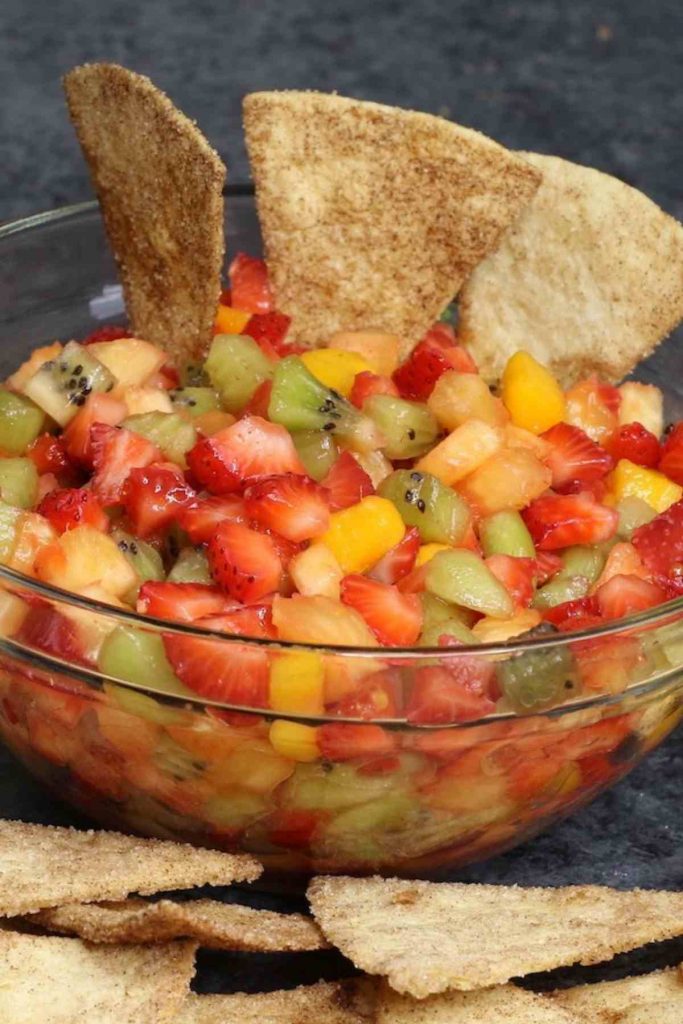 It's always a good idea to have a juicy fruit salad available at any get-together. This fruit salad is a delightful blend of strawberry, pineapple, kiwi and mango. What makes this dish stand out is the homemade cinnamon chips!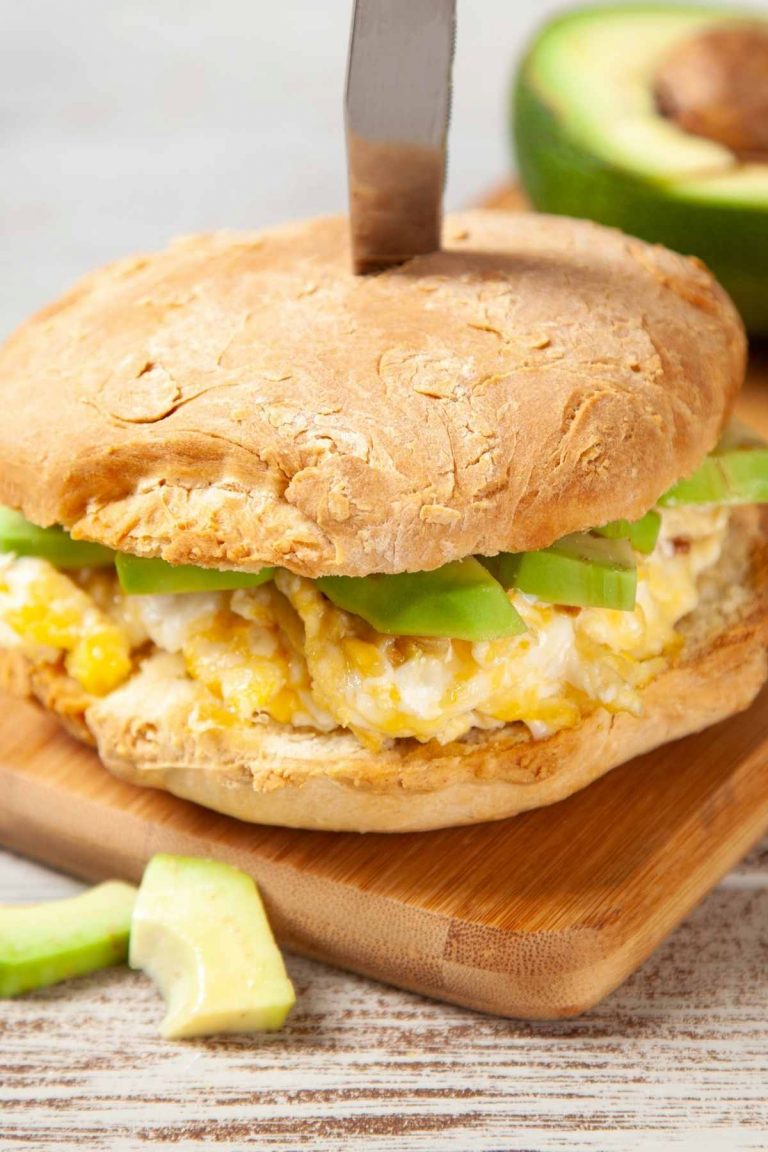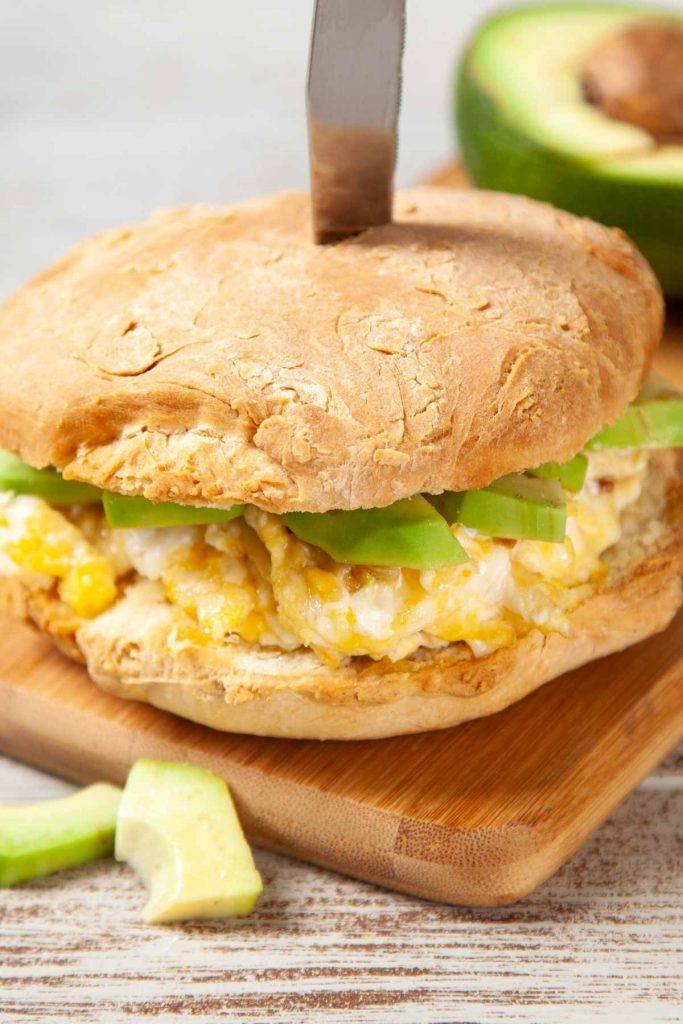 Hearty and delicious, these breakfast sandwiches are also vegetarian! They're an excellent choice for busy weekday mornings.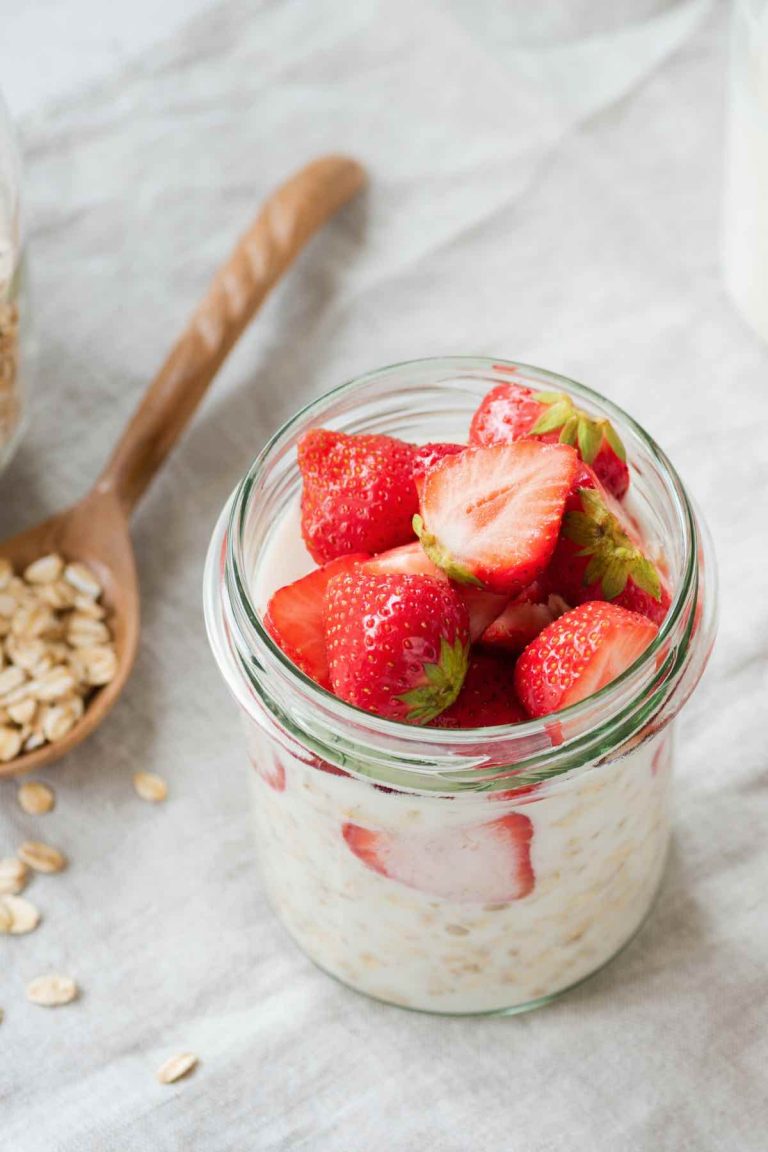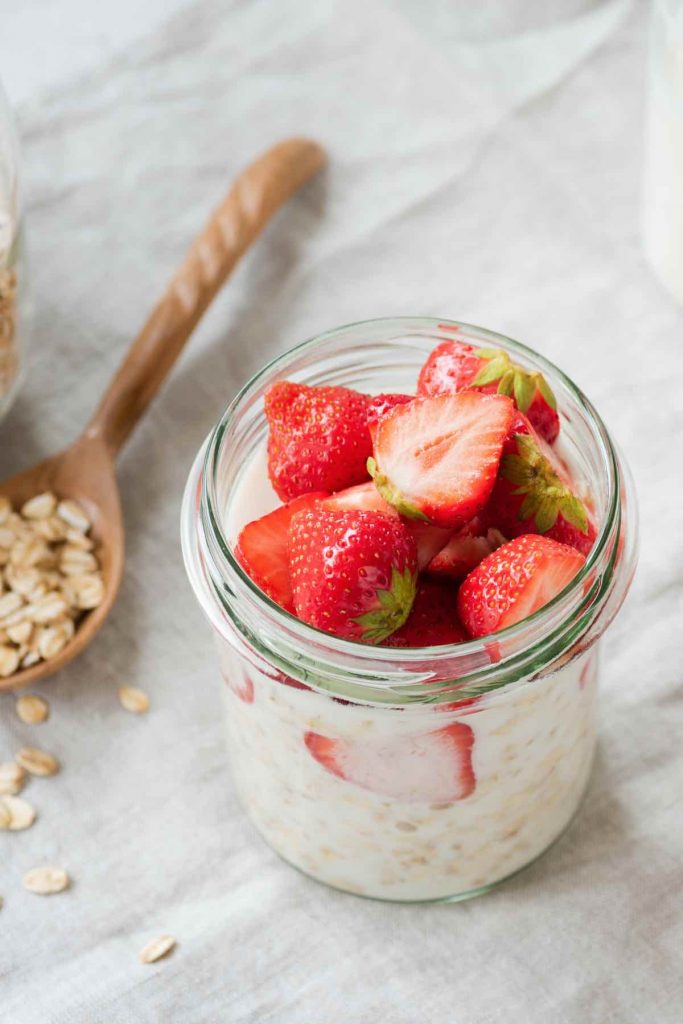 There's something incredibly comforting about oatmeal. These overnight oats make it even easier to enjoy this filling breakfast with just a few steps of prep the night before. Top them with whatever you have on hand! How about raisins, fresh fruit, chopped nuts or shredded coconut?
Potluck Ideas for Work
These lean turkey meatballs are a nice change from ground beef and take just 30 minutes from start to finish! Add pasta sauce and serve in a bun or serve them as appetizers at your next party.
Baked in a muffin pan instead of a loaf pan, these cornbread muffins come together quickly and take just 15 minutes to bake. Serve alongside any meat from chili, to fried chicken, to ribs!
If you're hosting a get-together on game day, here's something different to try. This cheese dip is served in a football-shaped bread loaf that everyone will love!
The flavors of cinnamon and apples are a perfect match. This cake is easier to make than an apple pie but just as delicious! Serve it warm, topped with creamy vanilla ice cream.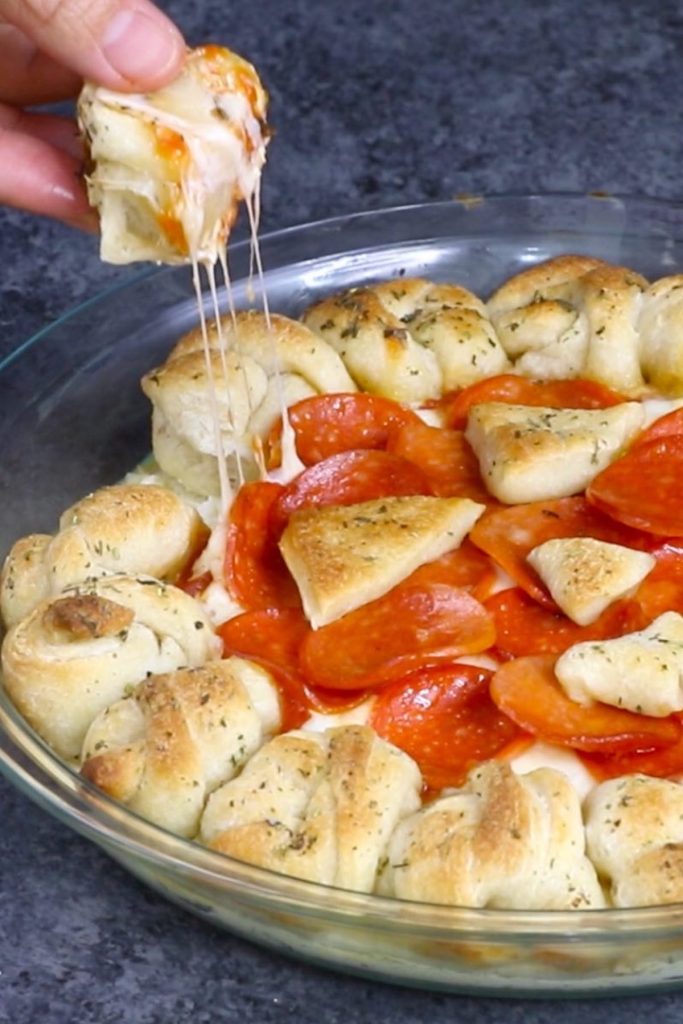 Give your kids a treat with this Halloween inspired dip! They'll love the pizza flavors and we bet they'll want to create their own spooky creations too!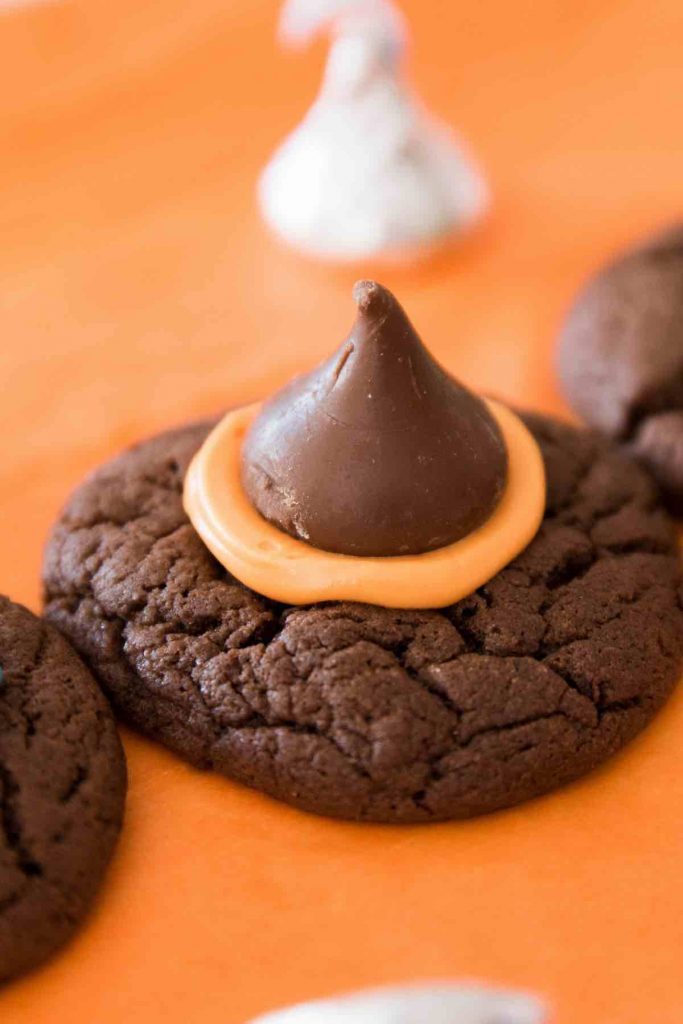 These Halloween treats couldn't be easier. Made with cake mix, ready-made frosting, and Hershey's Kisses, they're ready in just 30 minutes! Use different colored cake batter and icings for extra fun!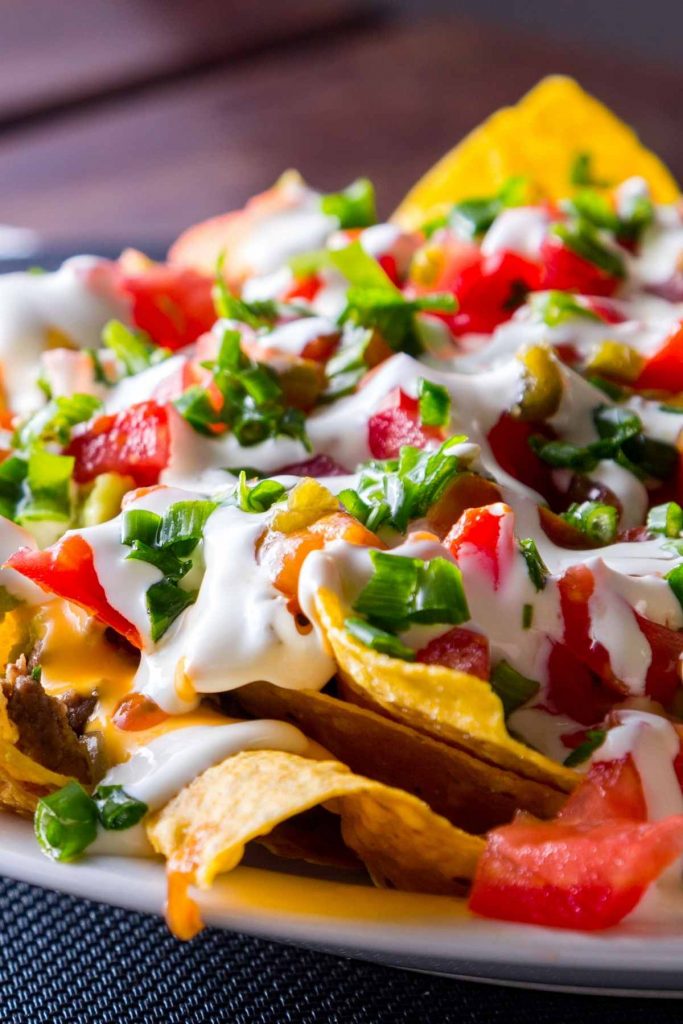 These loaded vegetarian nachos are gorgeous to look at and even better to eat! Your family won't even miss the meat.
Last-Minute Potluck Ideas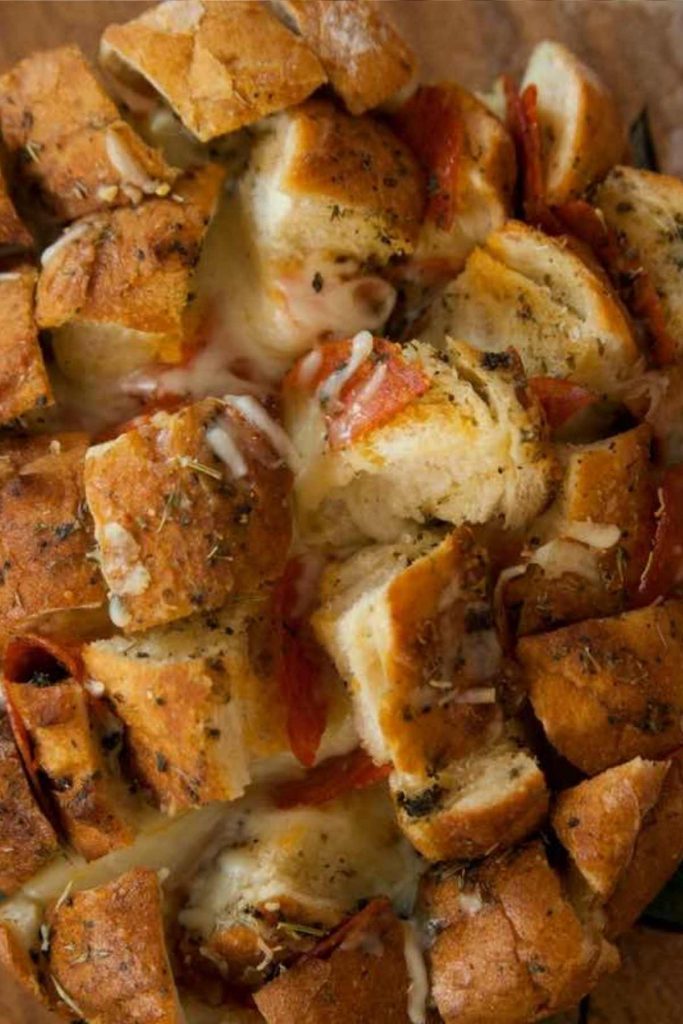 This is the ultimate finger food! Loaded with the delicious flavors of garlic bread and pizza, it's served as an appetizer that everyone will love! Be sure to have some marinara and ranch sauces nearby for dipping.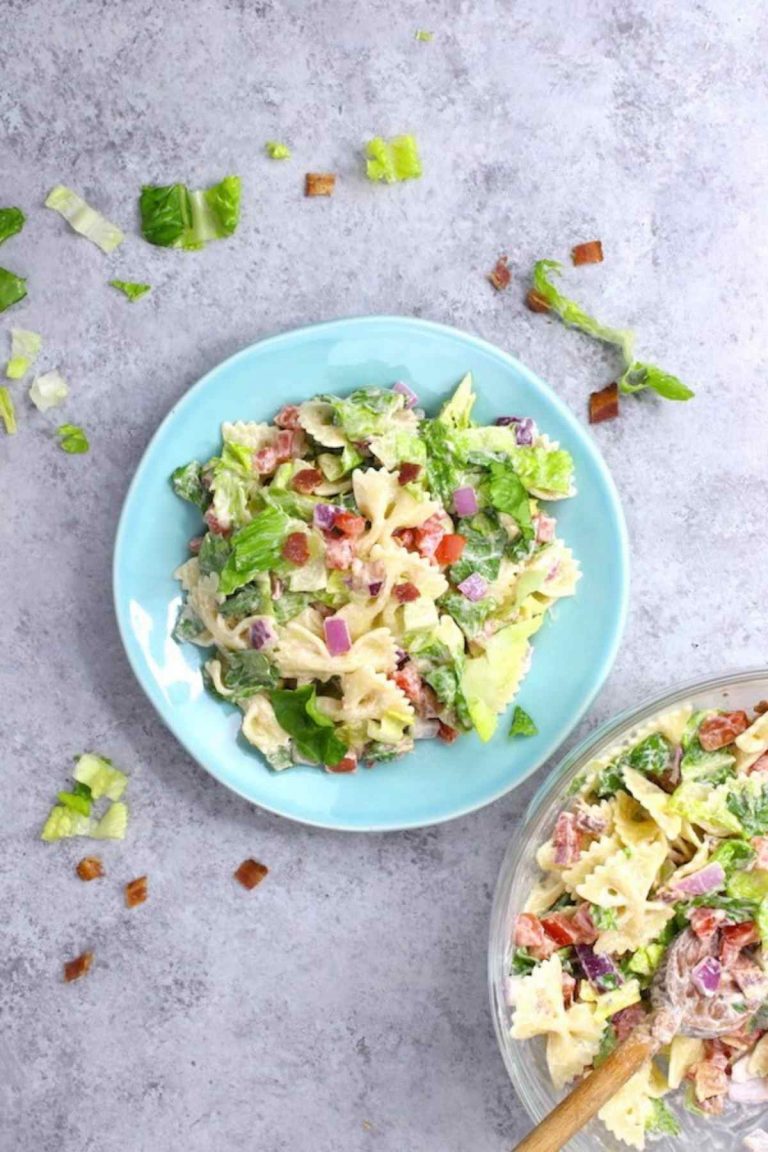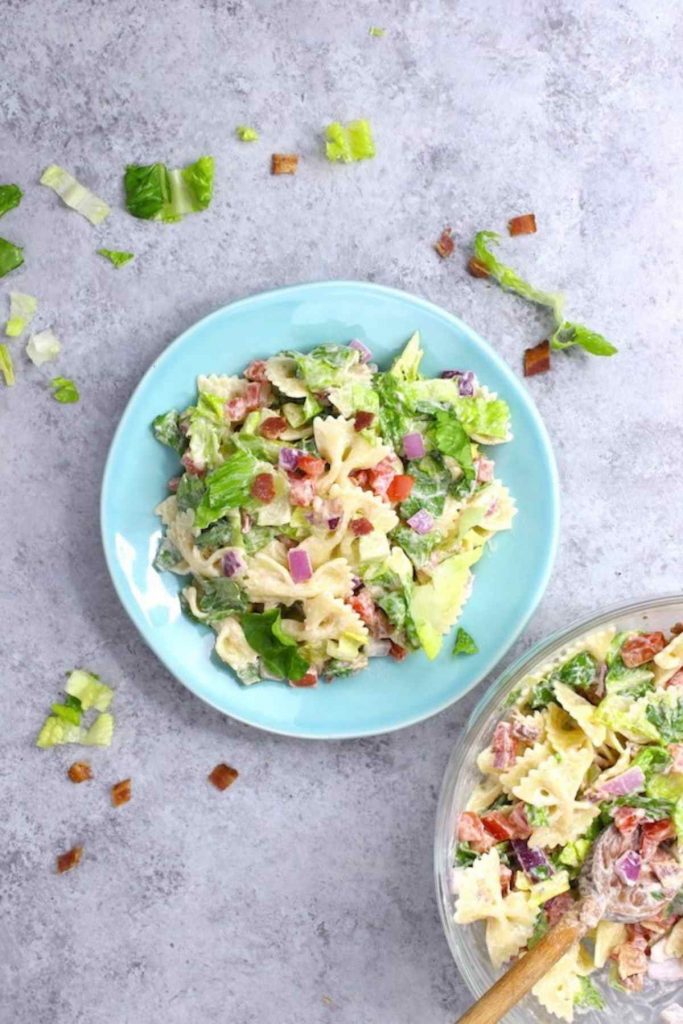 This refreshing pasta salad takes the flavors of bacon, lettuce, and tomato to create a delicious salad that's perfect for summer dinners in the backyard.
Here's another casserole dish that's perfect for potlucks! Loaded with chicken and cheese, and then smothered in a delicious sauce, this dish will be a favorite at any get-together!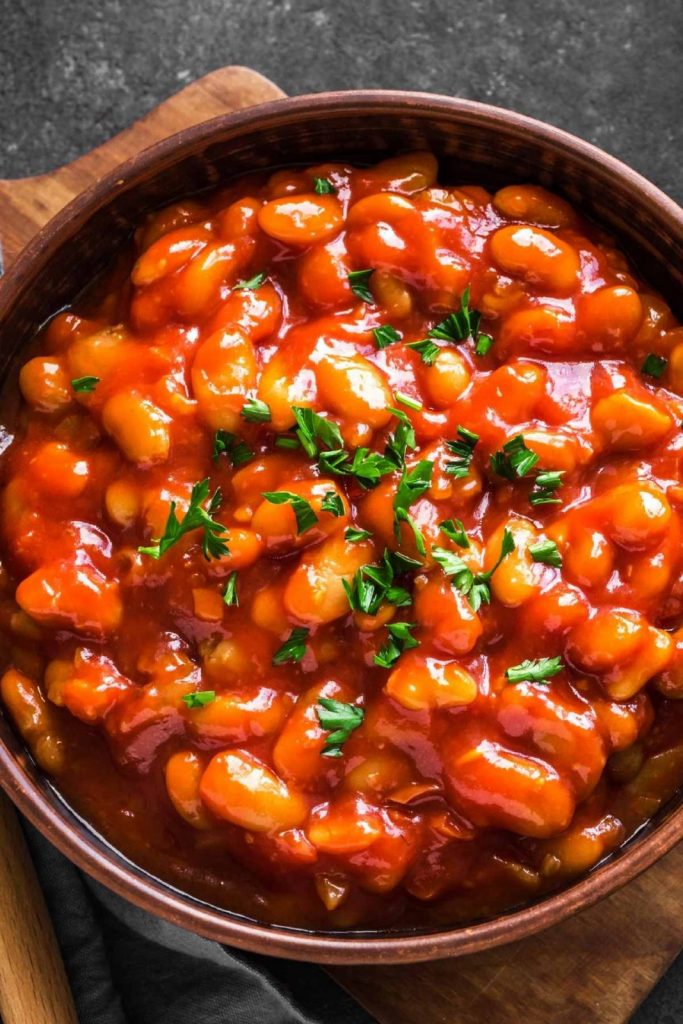 Forget about the canned stuff! These baked beans are absolutely delicious and totally made from scratch. They can be baked in the oven or made in the slow cooker. Either way, we think you'll love the results.
Best Potluck Idea (BLT Macaroni Salad Recipe)
This refreshing Macaroni Salad takes the flavors of bacon, lettuce, and tomato to create a delicious salad that's perfect for potluck parties.
Print
Pin
Rate
Ingredients
2

cups

pasta farfalle uncooked

3

cups

Romaine lettuce chopped

3/4

cup

red onion chopped

1

cup

tomatoes chopped

4

slices

bacon cooked and crumbled

1/4

cup

ranch dressing

1/4

cup

plain yogurt Greek

1/4

cup

mayonnaise

1

tbsp

vinegar red wine or apple cider vinegar

salt and pepper to taste
Instructions
Cook pasta according to instruction. Meanwhile, prepare the rest of the salad.

In a large bowl, add the tomatoes, lettuce, bacon and red onion.

In a small bowl, mix ranch, yogurt, mayonnaise, vinegar and pepper. Mix well.

Drain the pasta and rinse with cold water.

Then toss pasta with the dressing mixture until evenly coated. Serve and enjoy!
Tried this recipe?
Follow or tag us on Pinterest @izzycooking