These 45 Easy Sandwich Ideas will make mealtime stress-free. From traditional, healthy, vegan, to kids-friendly sandwich recipes, we've covered it all here. Whether it's for breakfast, lunch, or dinner, there's something for everyone!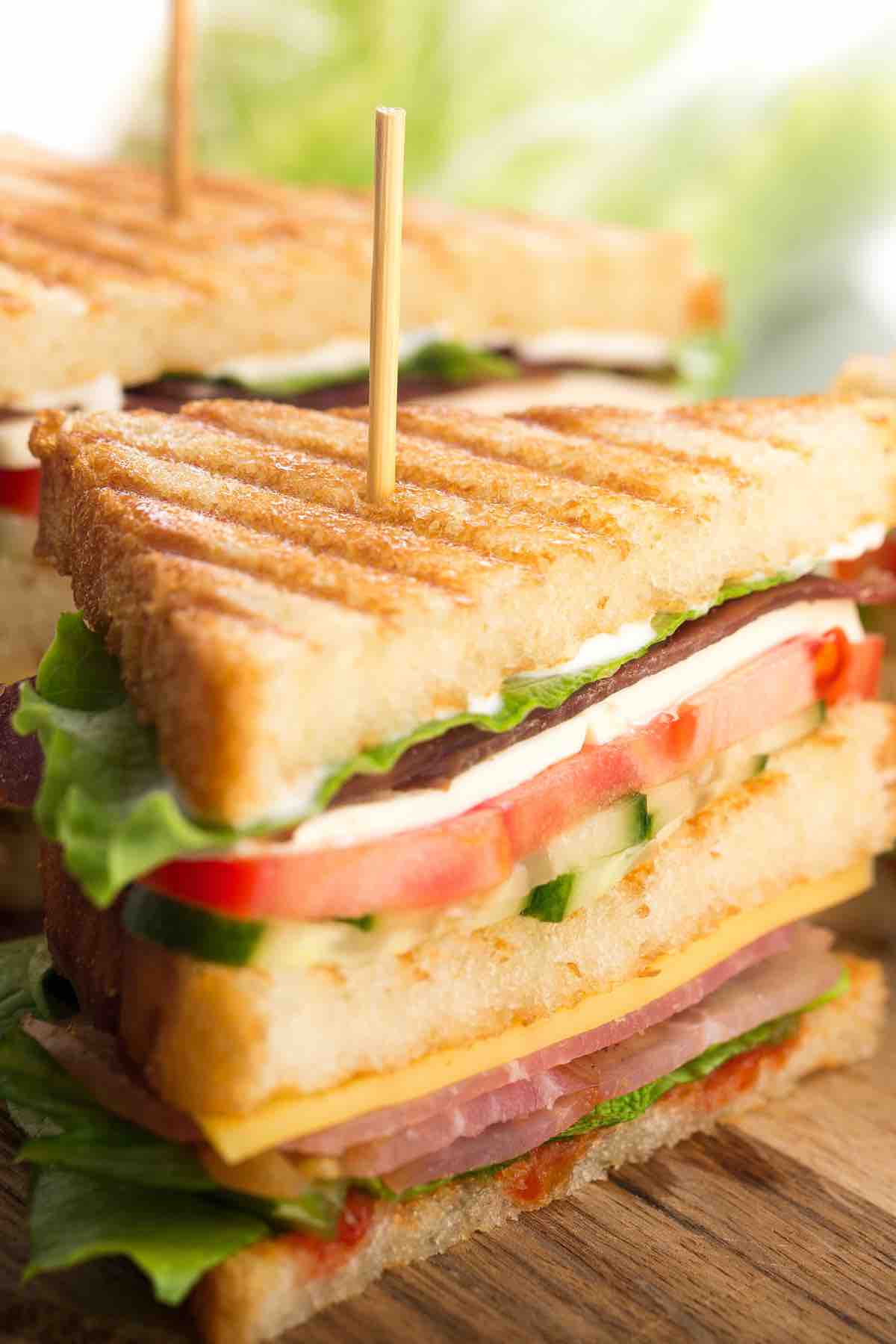 What Are the Most Popular Sandwich Fillings?
We all love sandwiches that are full of extra goodness! You can step up your sandwich game by adding in some cheese, extra meat, mayonnaise, chicken salad, cranberry, tuna salad, or even throw some veggies! 
Breakfast Sandwich Ideas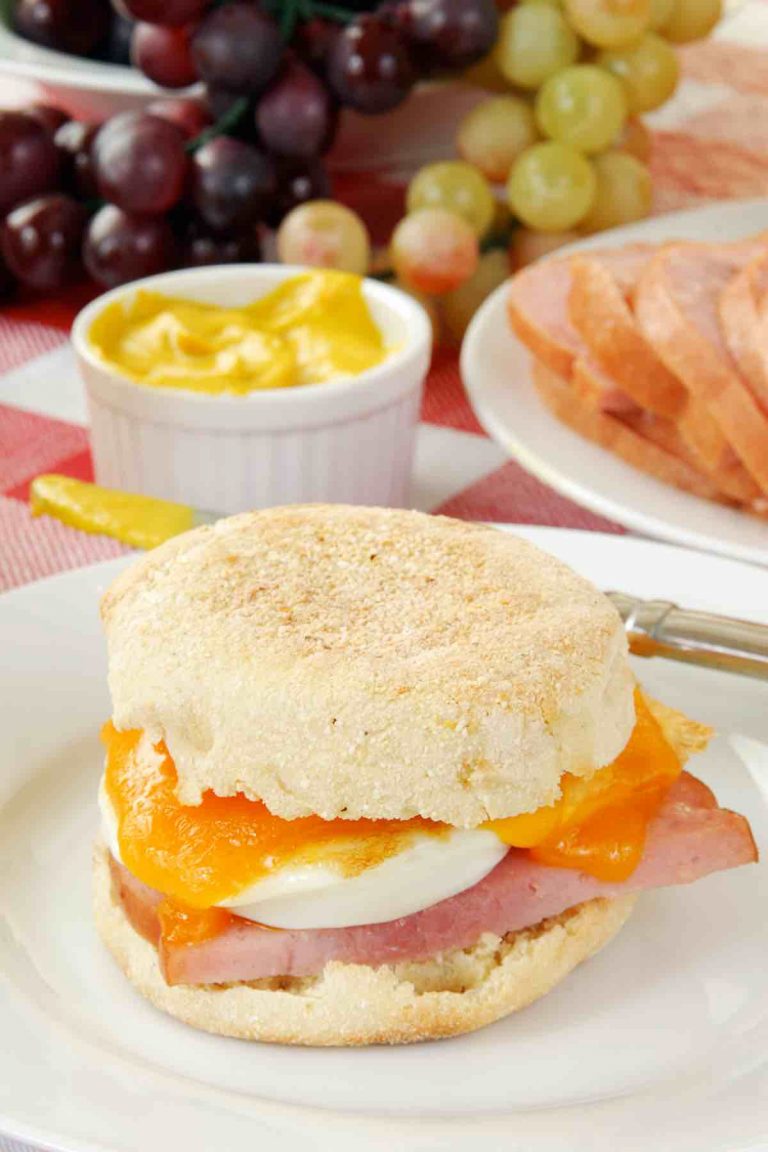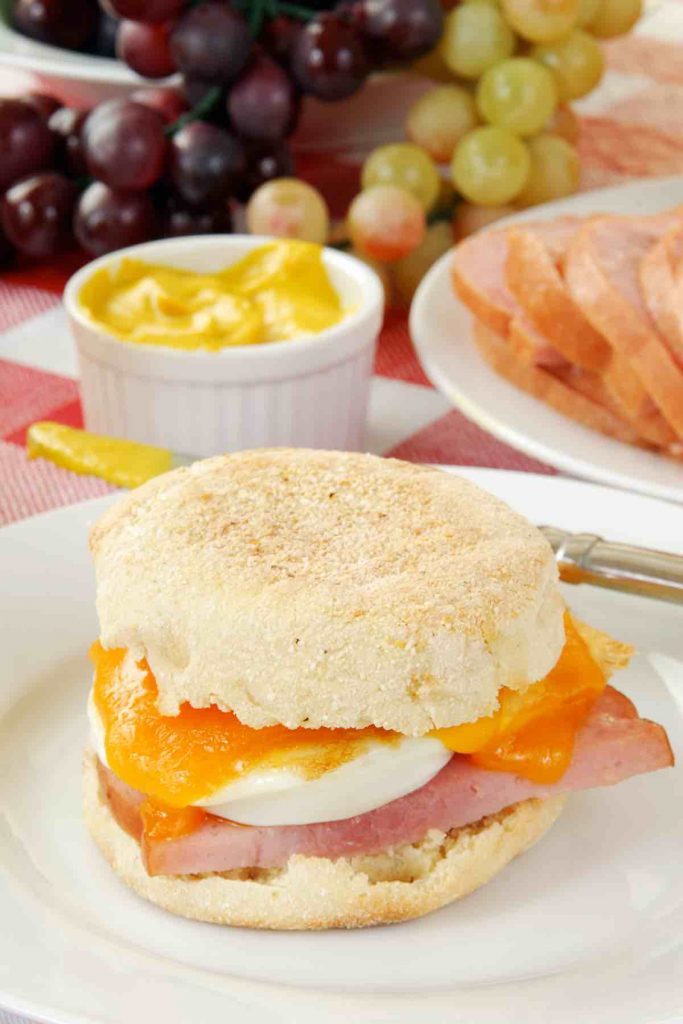 You'll definitely thank yourself for making these breakfast sandwiches ahead of time! Made with baked eggs and topped with cheese, sausage, bacon, or ham on an English muffin, they're easy to make and so delicious!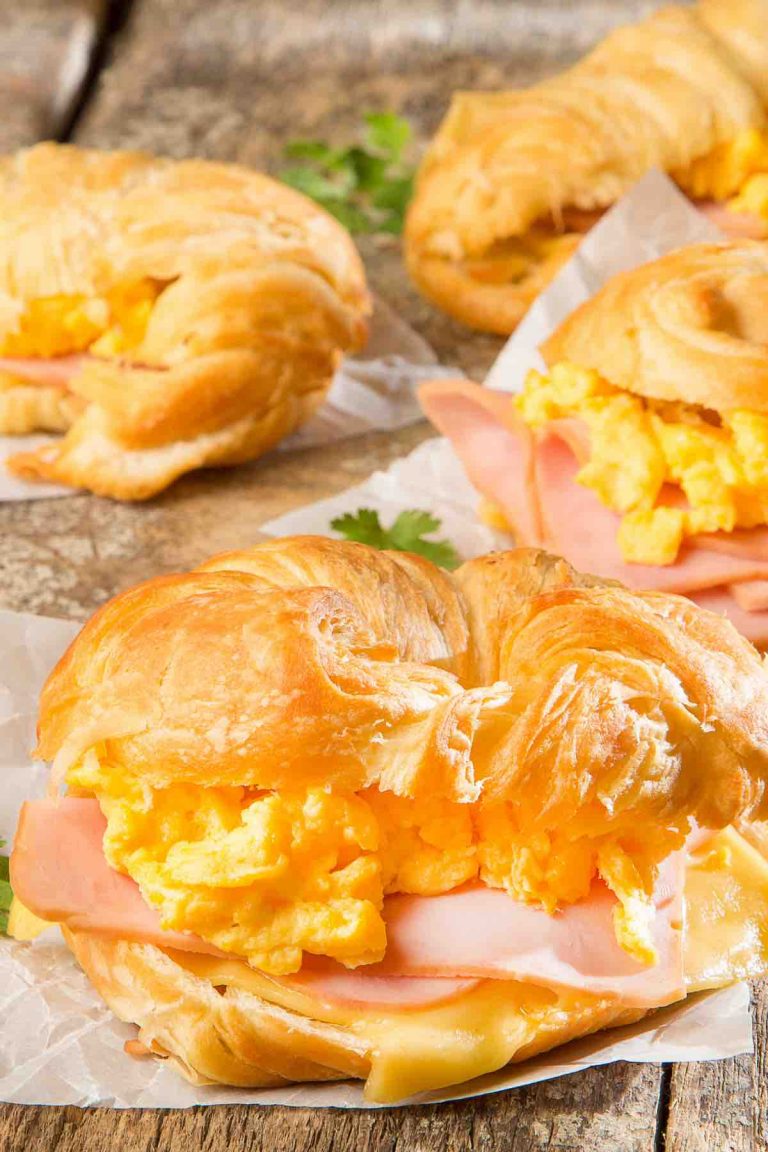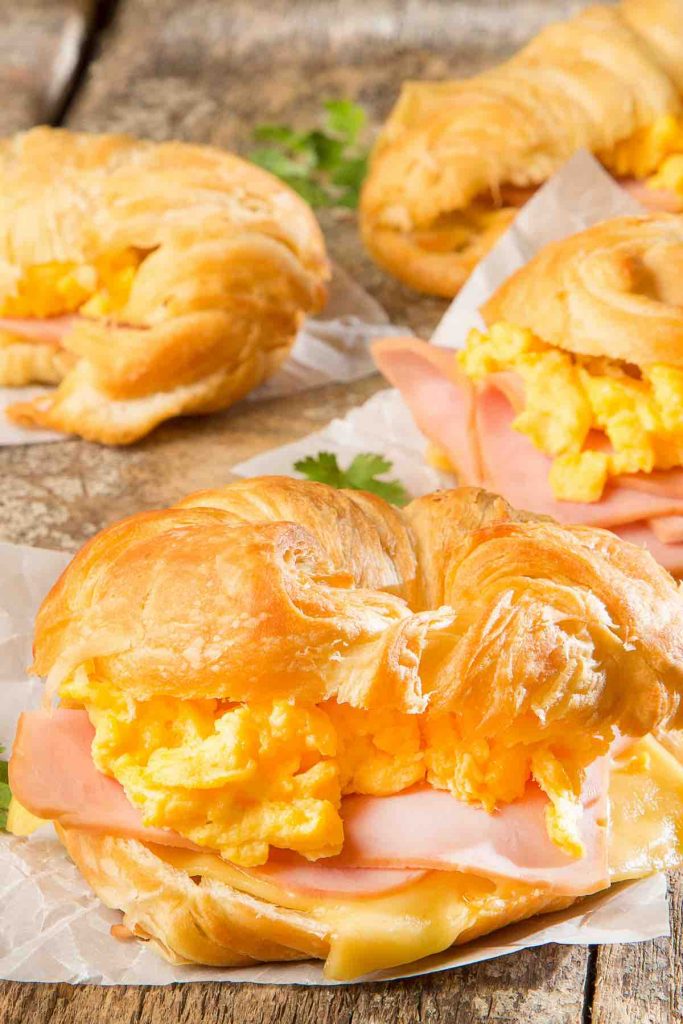 Combining fluffy and cheesy scrambled eggs, sliced ham, sharp cheddar cheese, on buttery croissants, these croissant breakfast sandwiches are one of my favorites. Perfect to make ahead, freeze, and then grab them for those busy days.  
Much like your bacon egg and cheese sandwich from your favorite fast-food restaurant but with a hint of Sriracha butter. You can swap American cheese for cheddar and even opt to not put bacon on it.
For those meatless Mondays or really any day of the week that you're looking for a vegan breakfast option, these vegan breakfast bagel sandwiches come together with fluffy plant-based egg, dairy-free cheese, sliced tomato, and smashed avocado. Top it with your favorite veggies and you can have a full meal in one sitting! 
Easy Sandwich Ideas for Lunch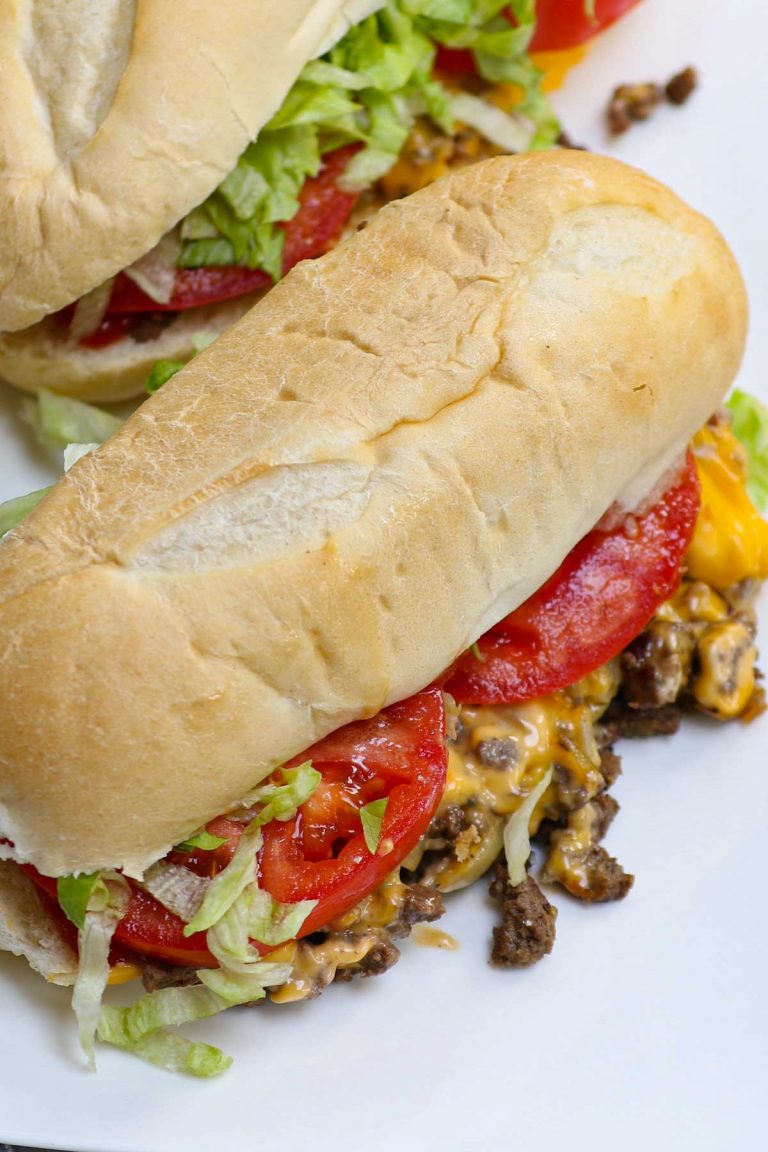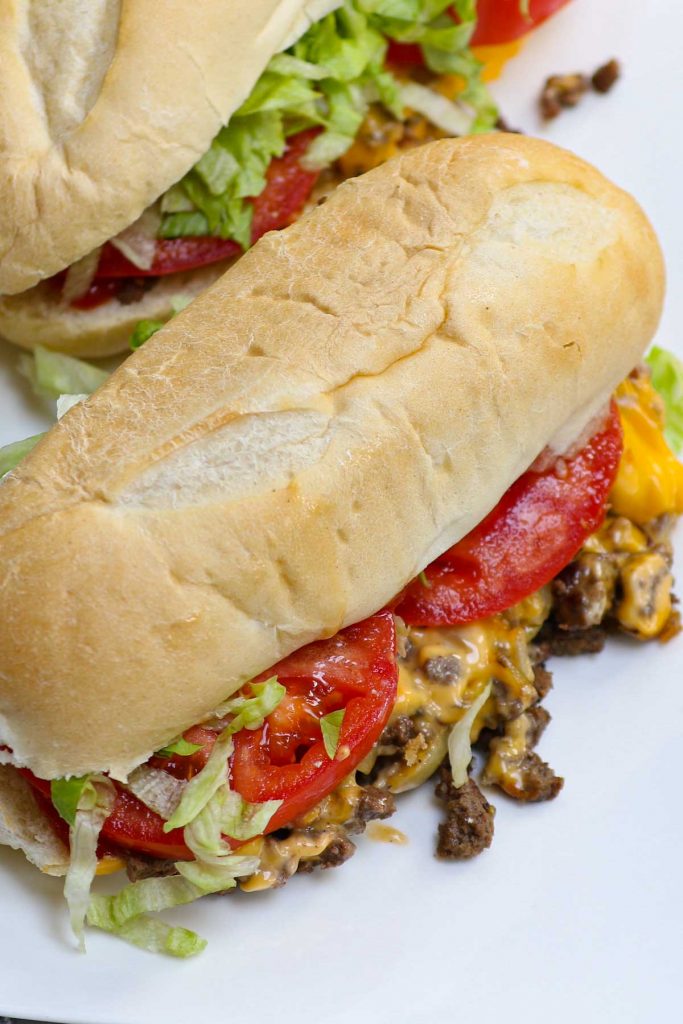 Just like a Philly cheesesteak but maybe even better, this Chopped Cheese Sandwich combines chopped beef burgers, melted gooey cheese, caramelized onions, topped with tomatoes and shredded lettuces, all enveloped in a toasted hero roll!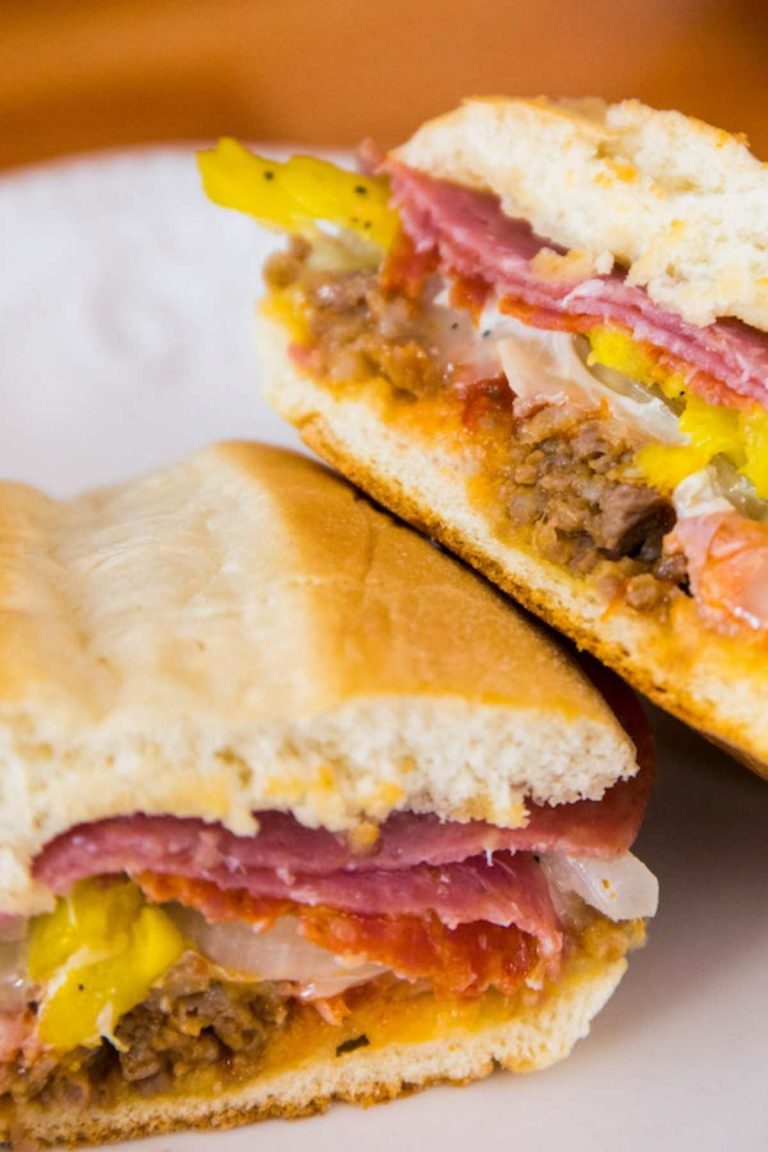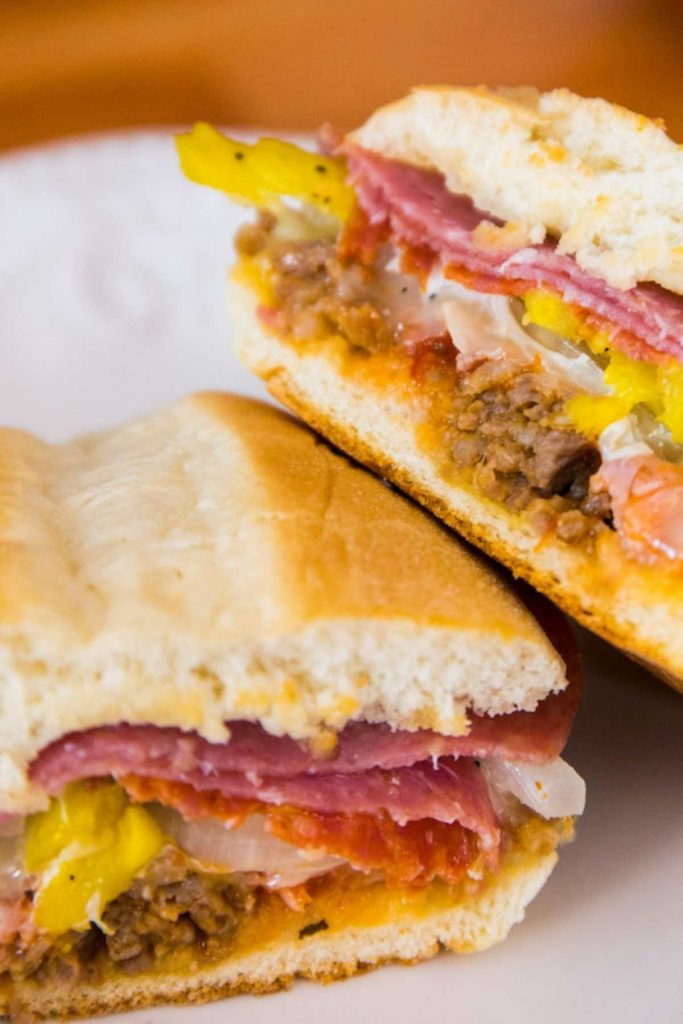 Ready in just 20 minutes, this Cuban Sandwich is loaded with roast pork, salami, ham, cheese, pickles, and yellow mustard. Perfect for lunches or even small gatherings.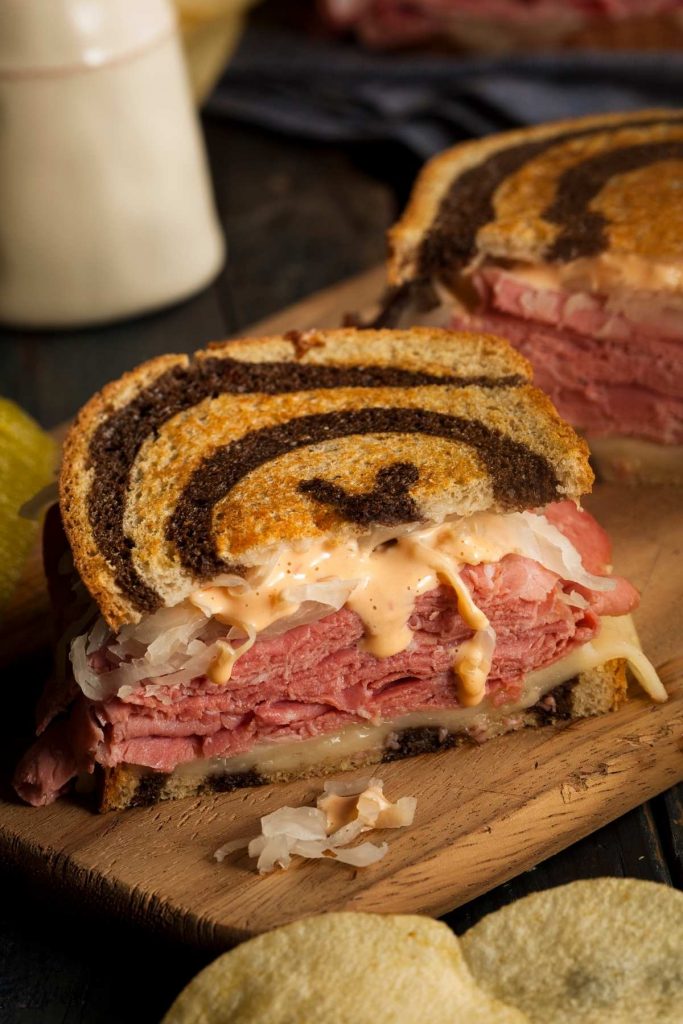 This sandwich is filled with ooey gooey cheesy goodness! A classic sandwich with a twist, the Reuben sandwich is perfectly grilled with a lasting crunch!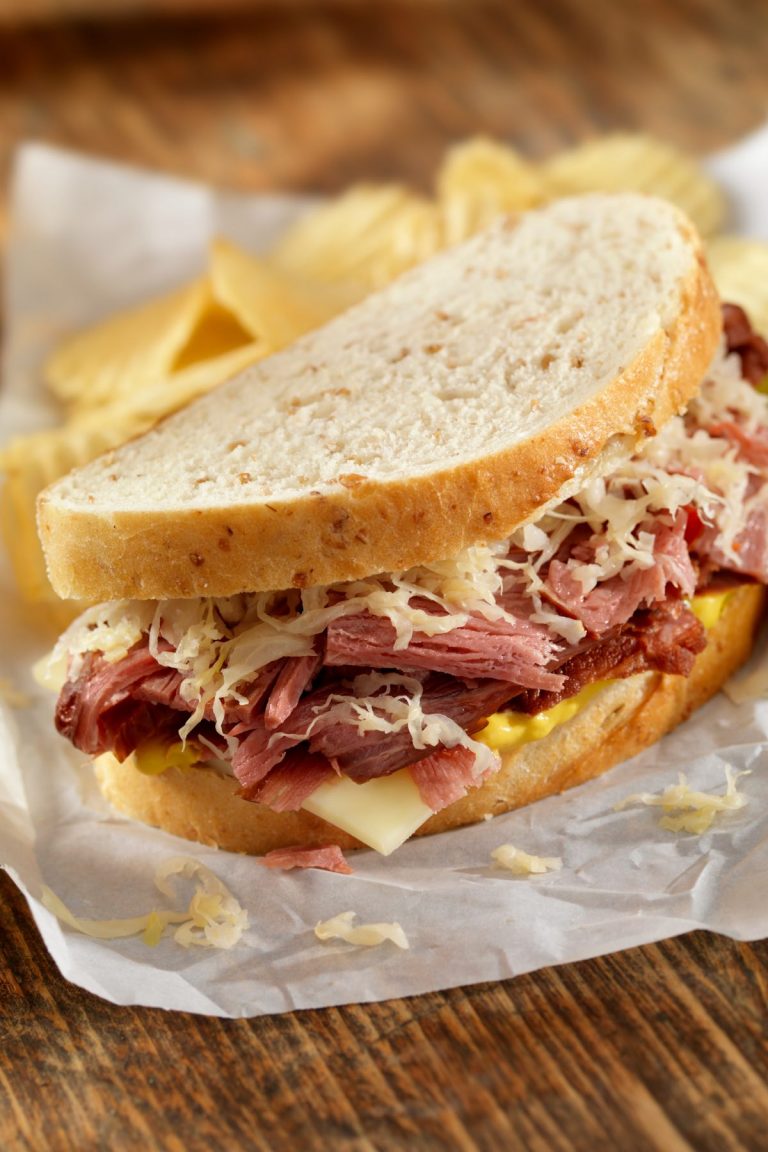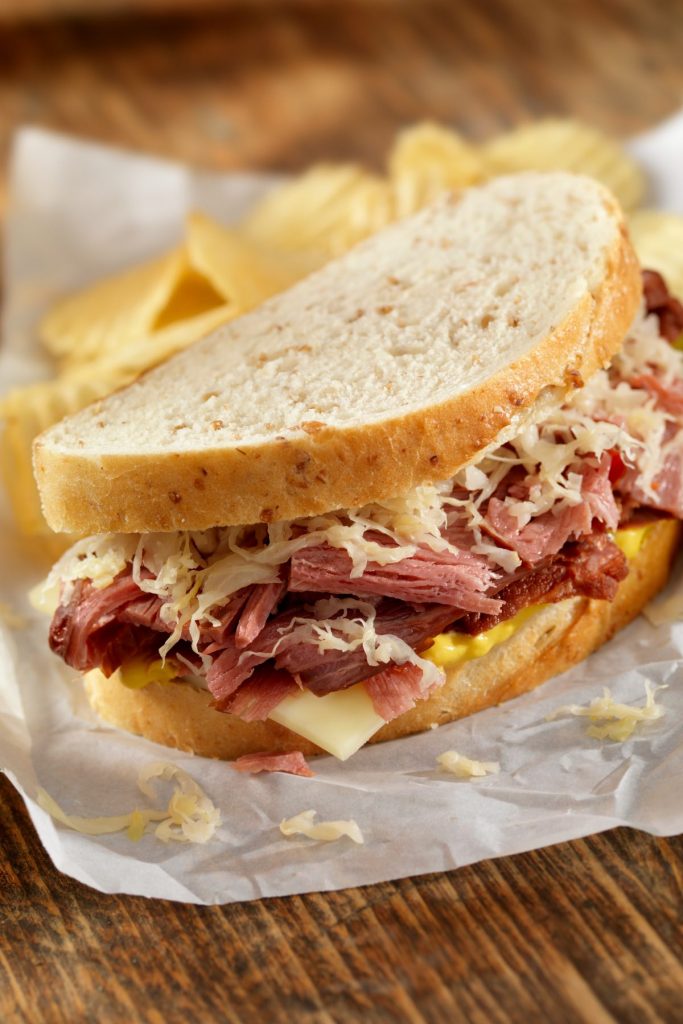 Loaded with pastrami and toasted in a hoagie roll, this pastrami sandwich is hot, juicy, cheesy, and all dipped in a mouthwatering au jus!
Skip the fast-food drive-thru!! You're about to make a fish sandwich that will even have you skipping that beach-side seafood shack! In less than 30 minutes, you will be able to enjoy a battered cod fillet topped with lettuce, tomato, and tartar sauce, and then served on a buttered, toasted bun.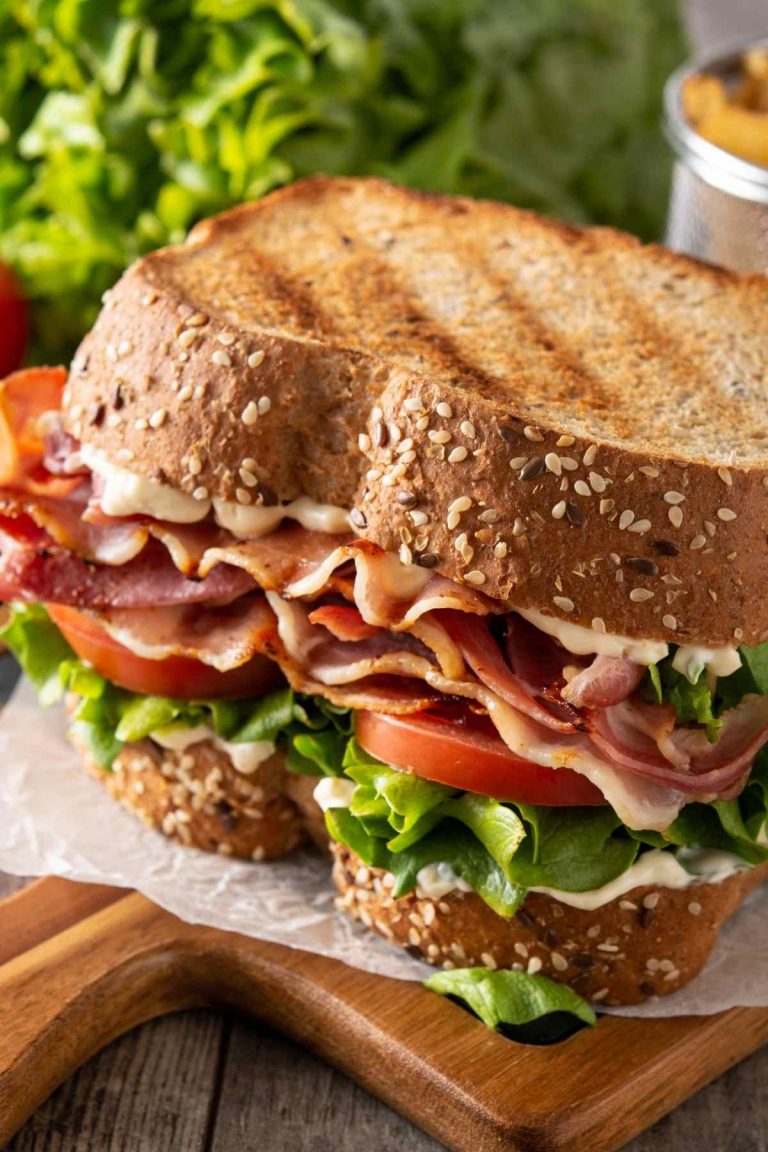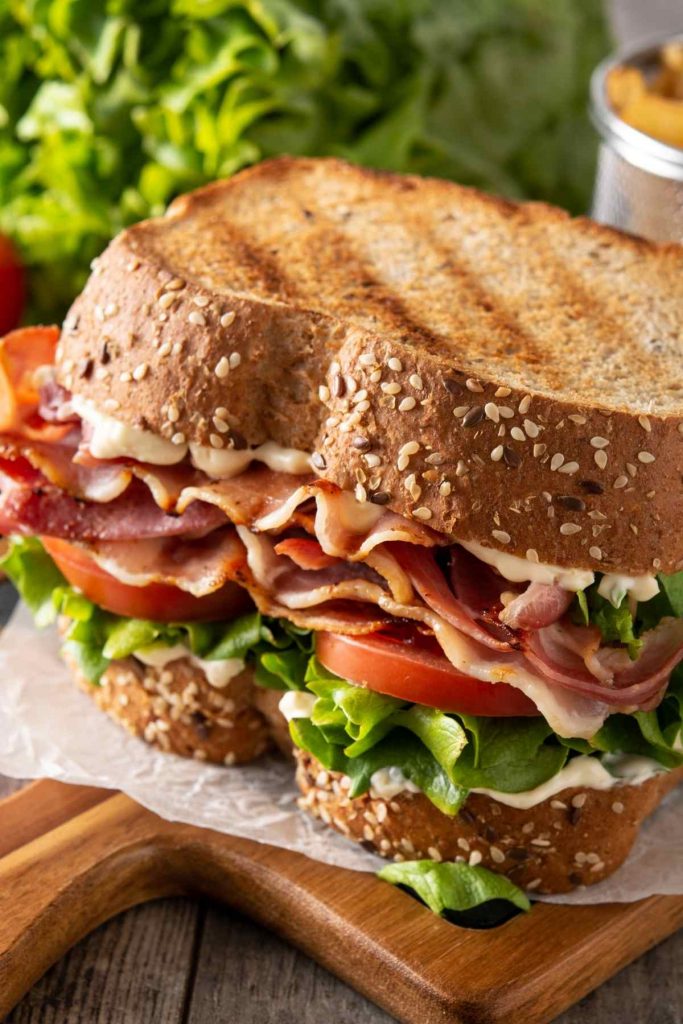 Everything from the toasted bread, perfectly cooked bacon, thick slices of tomato and avocado, this BLT Sandwich is one of my go-to sandwich recipes. The 3-ingredient sandwich sauce makes this the best BLT recipe!
Bologna is a childhood favorite and can be enjoyed on a sandwich plain or fried – it truly is one of those old-school sandwiches. Soft white bread, a bit of mustard, and crisp fried bologna!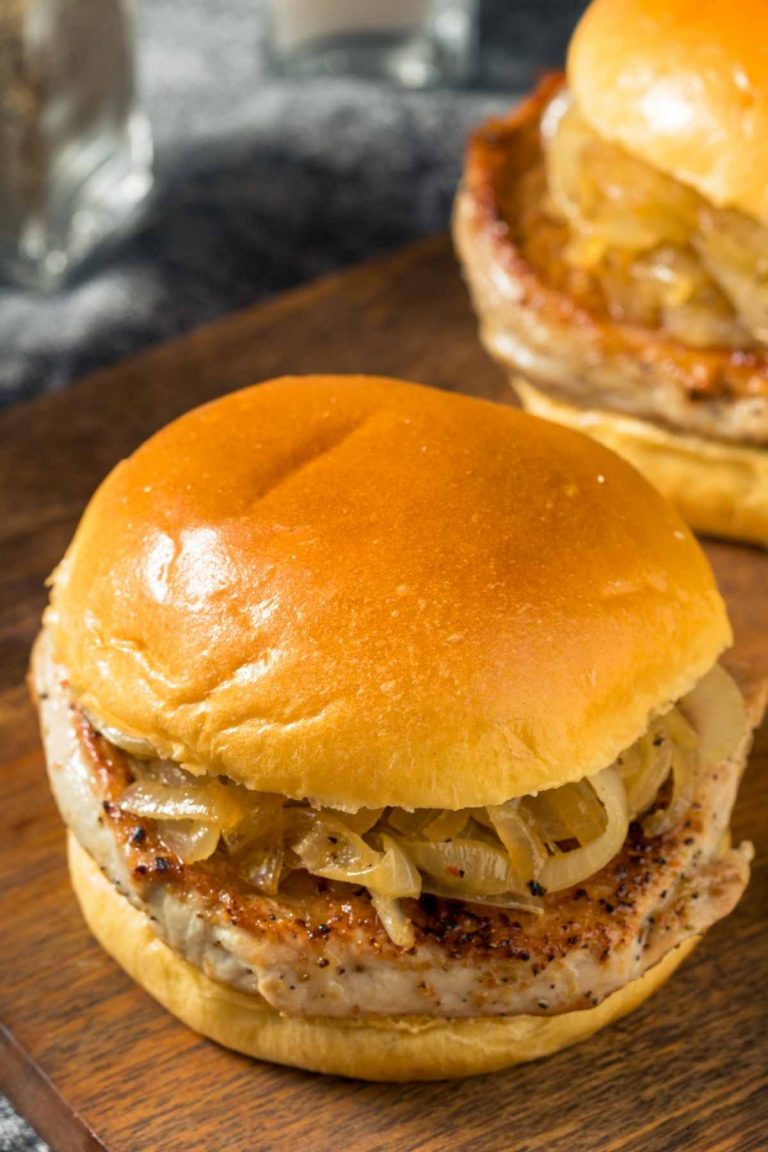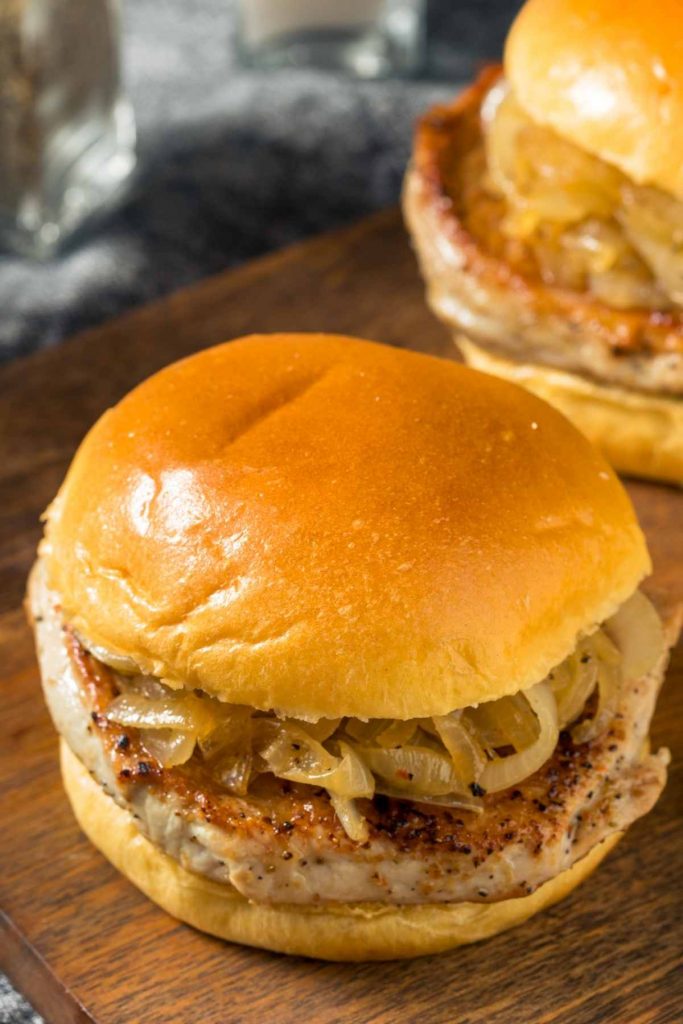 This Chicago-style sandwich might be quick and easy to make, but do not let that fool you. It is tasty, crunchy, and packs plenty of flavor, so save this recipe immediately to enjoy one night this week!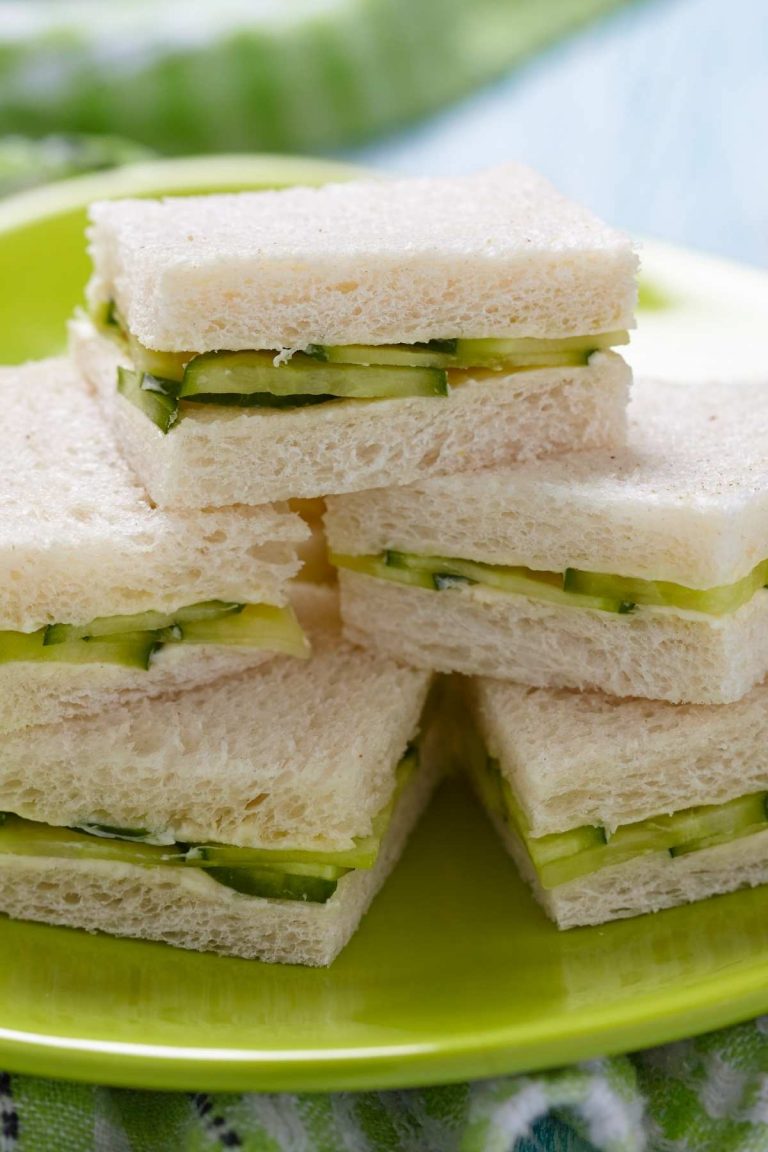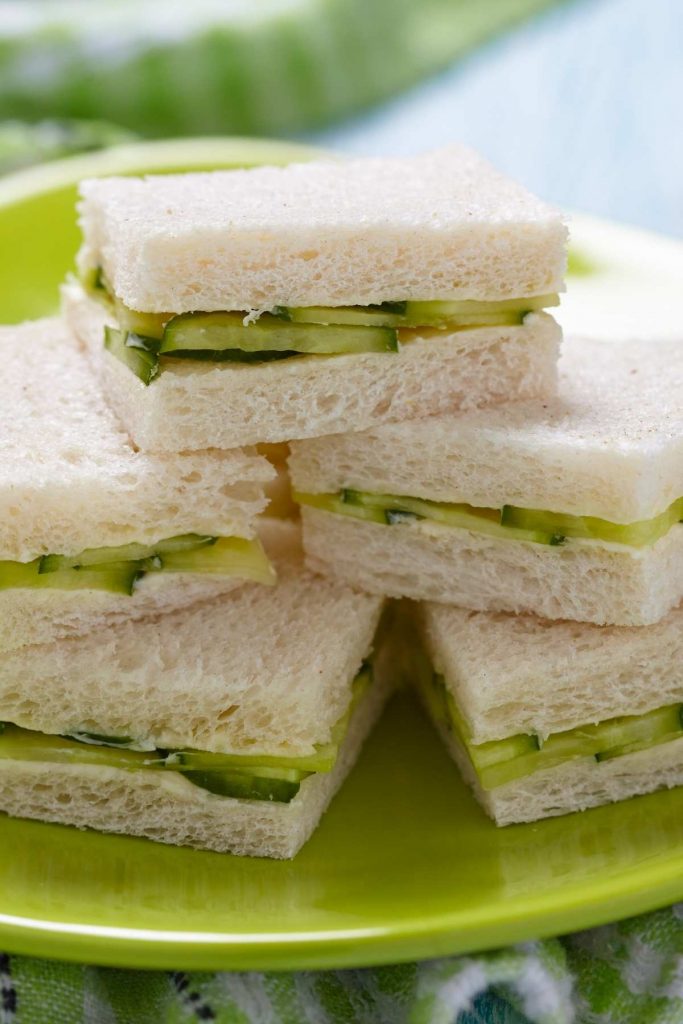 If you've been to a tea party, baby shower, or bridal shower then it's probably a guarantee that you've tried Cucumber Sandwiches! They certainly make the perfect addition! Made with just a few ingredients, they're simple, fresh, and so delicious!
Easy Sandwich for Dinner?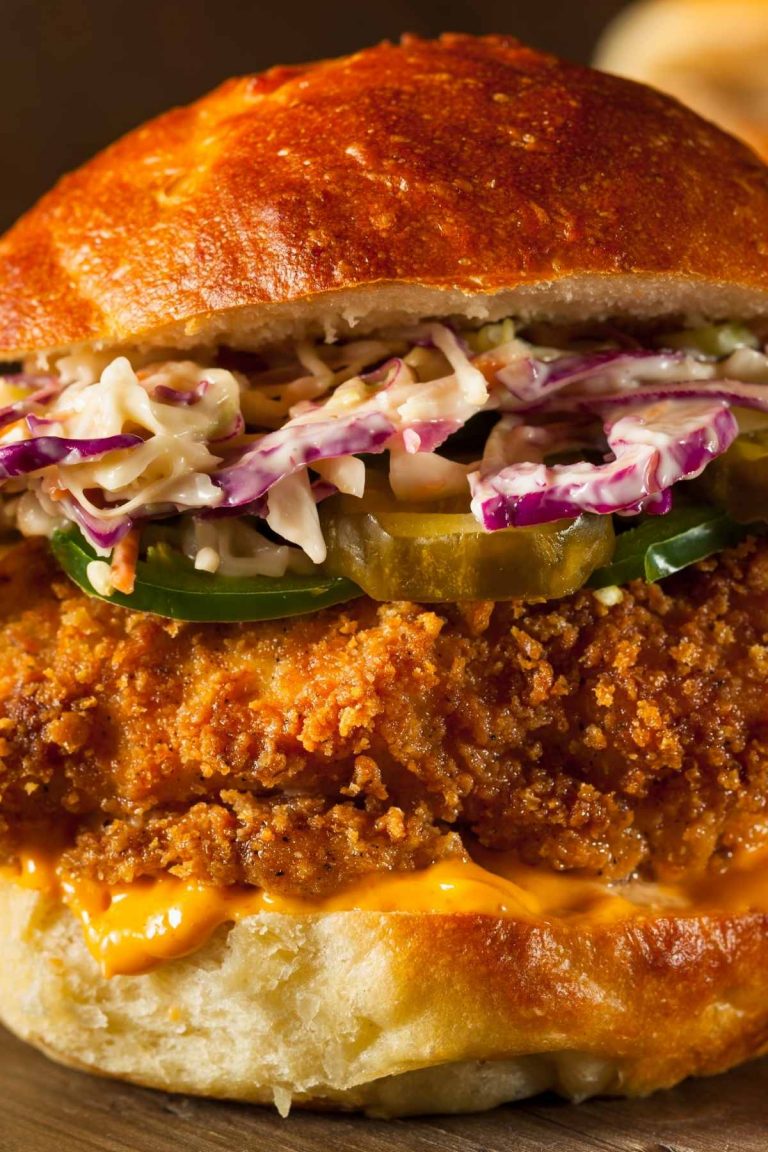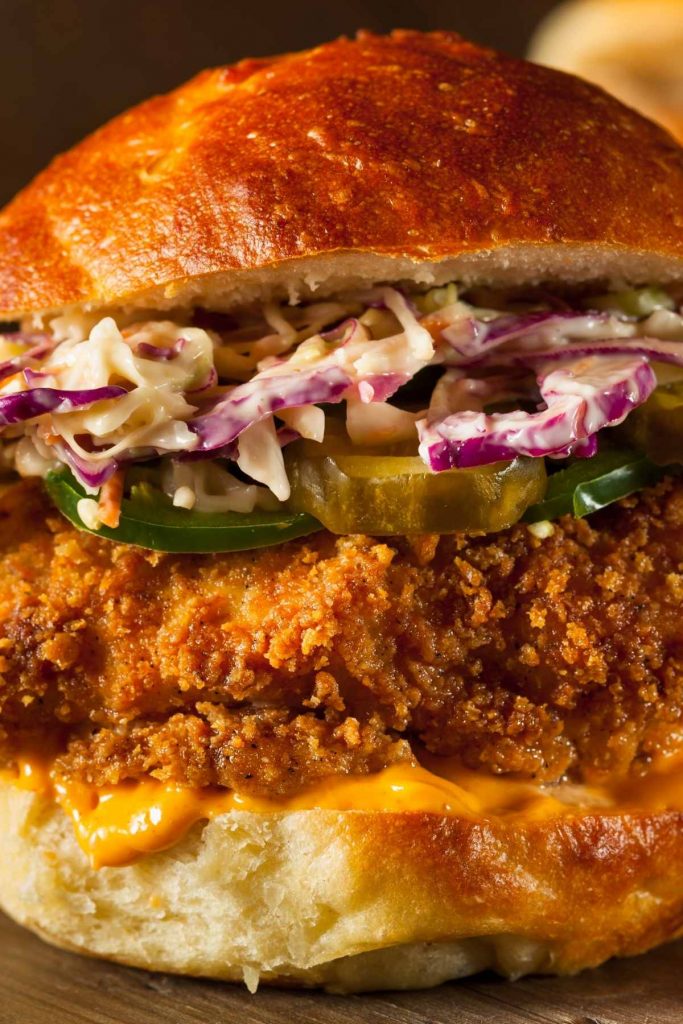 If you've been craving fried chicken sandwiches, we've got you covered with this delicious crispy fried chicken Sandwich. It's super crispy on the outside and tender and juicy on the inside and loaded with spices. It's as close as you will get to the famous Popeyes chicken sandwich.
Easy to make at home, a club sandwich is a delectable deli classic. Perfectly assembled together with turkey, ham, Colby jack cheese, lettuce, tomato, and bacon, this may become your new summer favorite. Serve it with a side of classic potato salad, Greek potato salad, or French fries.
If you're like me, you'll love this Chick Fil A Sandwich copycat recipe. Here's an easy way to make your very own Chick-Fil-A sandwich at home. Plus, you'll find some tips on how to perfectly cook your chicken breast cooking here!
If you're looking for a sandwich that is both meaty and flavorful, this Italian Sub Sandwich has it all! The crispy bread is layered with mayo and Italian dressing, and then piled high with provolone cheese, ham, salami, and mortadella.
This sandwich has it all – mayo, cranberry sauce, fresh turkey. It's a great way to use up that leftover turkey, and this sandwich pairs perfectly with cranberry sauce – it's like a turkey dinner with every bite!
Easily comparable to the Banh Mi sandwich! This Vietnamese chicken sandwich is stuffed with tender sliced chicken, pickled carrots and daikon radish, cucumbers, and topped with sliced jalapeños, and cilantro.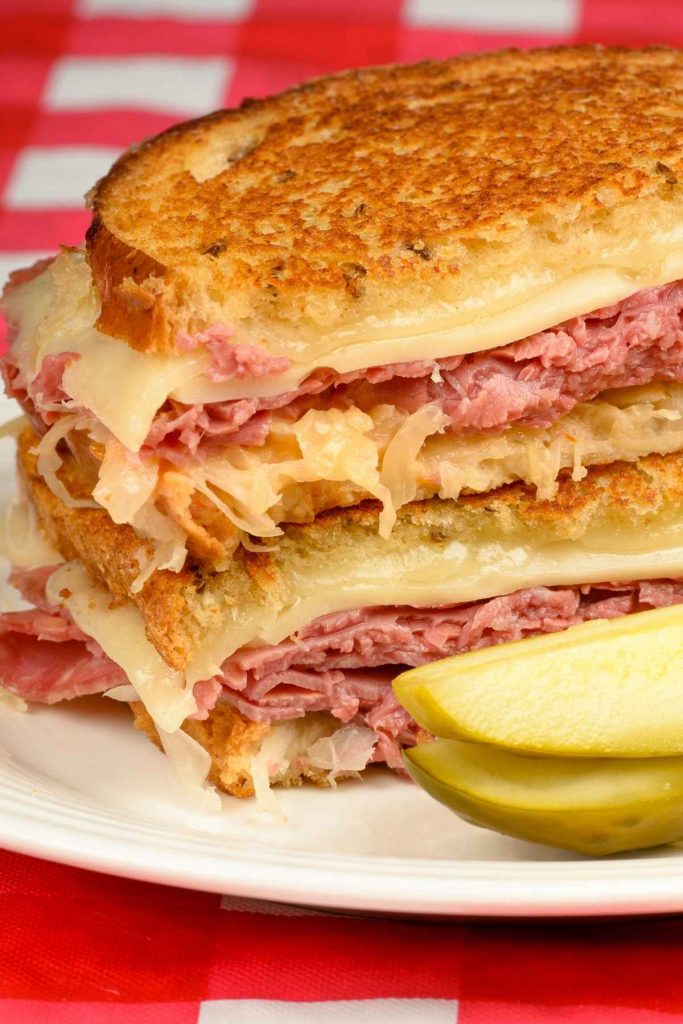 Corned beef can get a bad wrap, but you may just fall in love with it after this recipe! It's delicious and really easy to make. You can cook it in a slow cooker or in an Instant Pot. Be prepared though, there won't be any leftovers!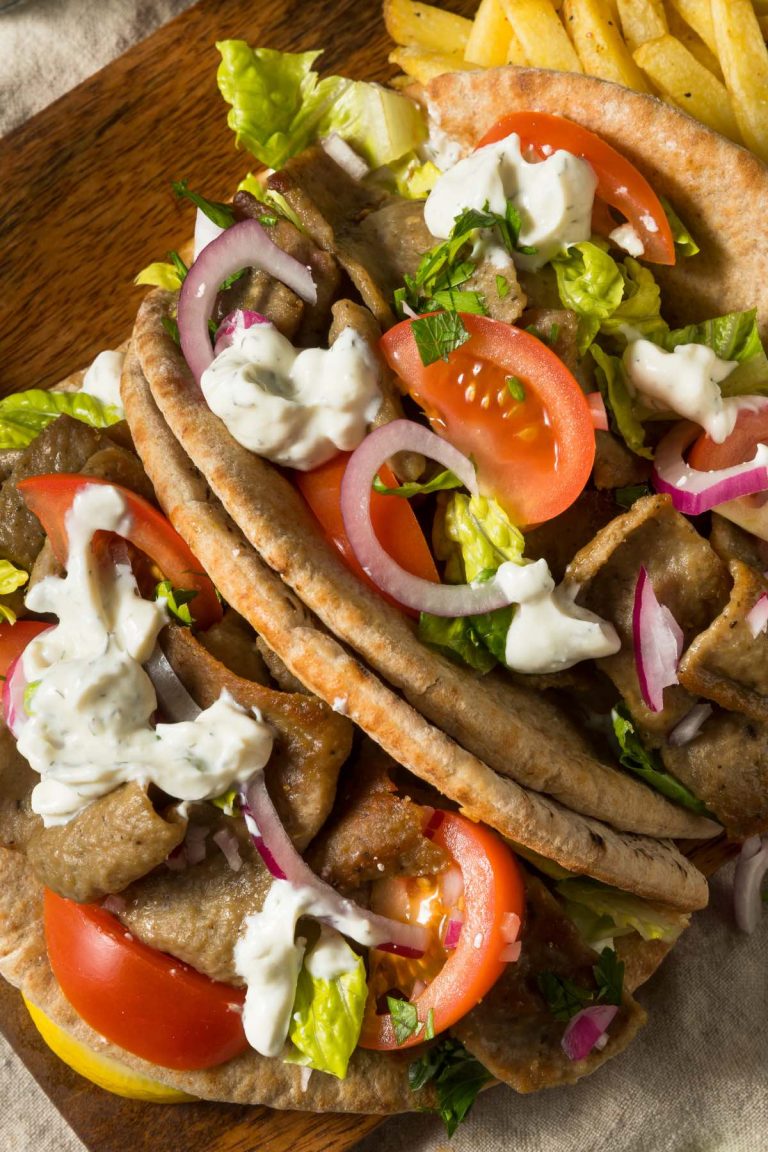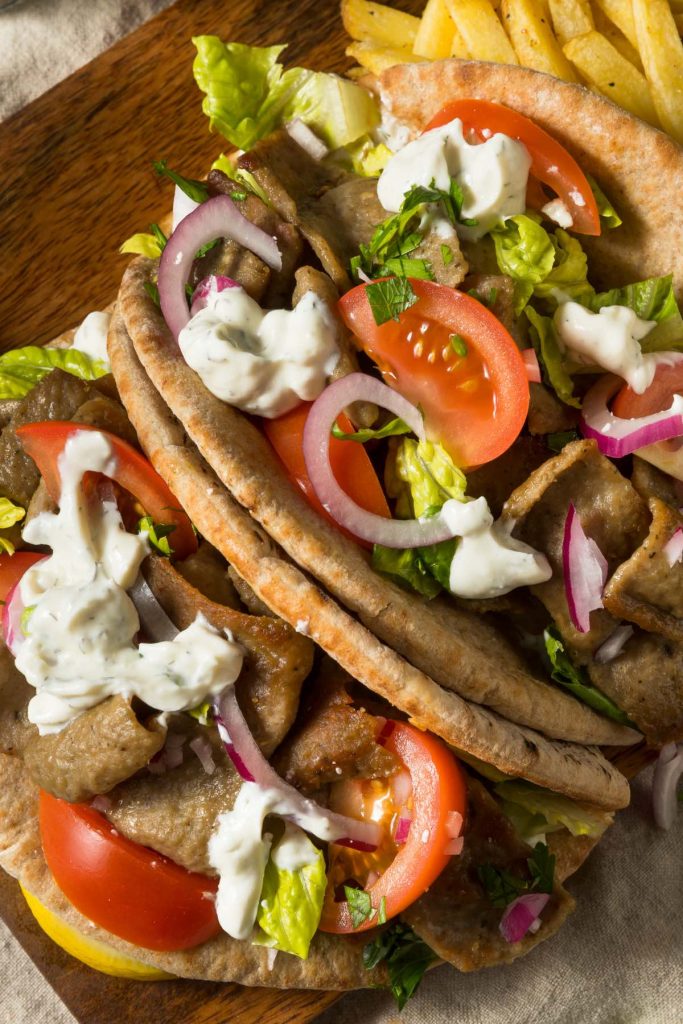 One of the most famous of Greek meals, this gyro sandwich is made with meat, wrapped in a pita, and topped with tzatziki (yogurt sauce). These gyros are easy to make at home. Enjoy!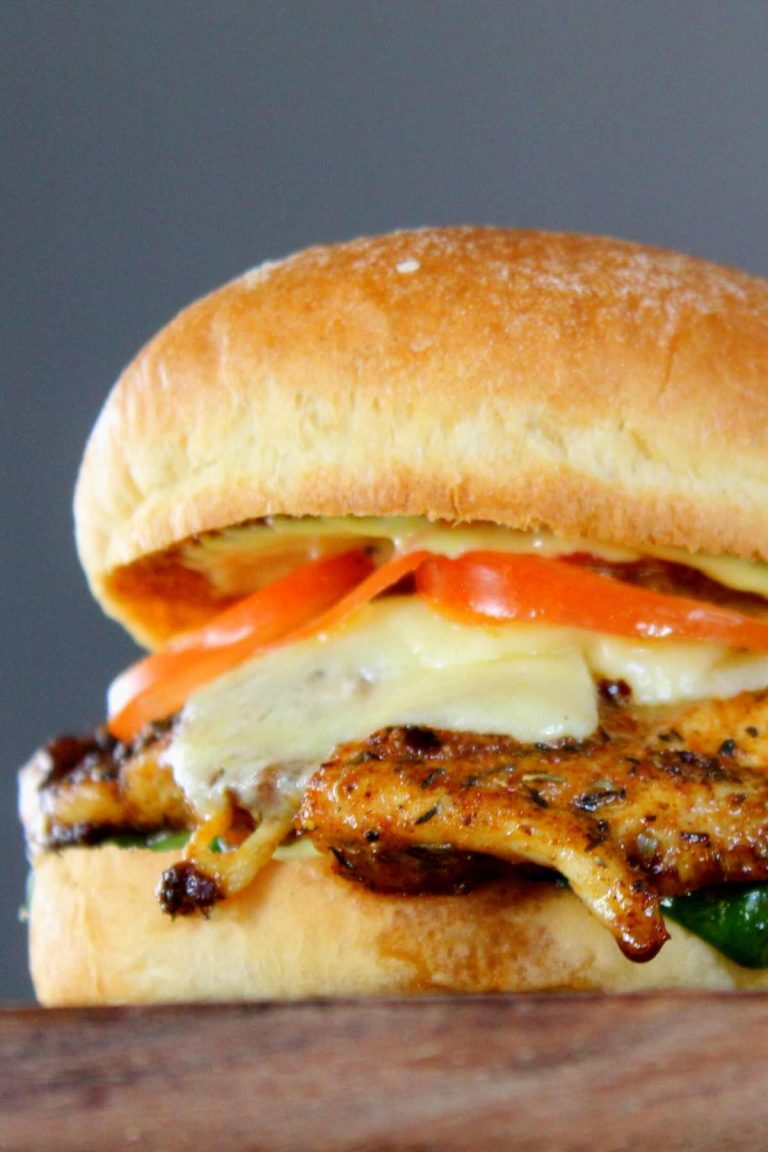 A little spice, a little saucy chicken with some gorgonzola slaw all served on a buttery and toasty, soft brioche bun. If you're really looking to add a bit more to it, spread a little blue cheese sauce on it. This Buffalo Chicken Sandwich will soon become your family favorite.
The perfect combination of a grilled cheese sandwich and slices of meatloaf, this meatloaf sandwich is completed with apple butter – a dash of hot sauce and a bit of apple cider vinegar to balance it out. It's great for those growing teenagers looking for more than a simple sandwich to eat. 
Cooking this Tri -Tip in a slow cooker allows the meat to come out tender and fabulous every time. Top it with some mayo and cheese, and then bake the sandwich until the cheese is nice and bubbly. You can add a little BBQ sauce and enjoy!
Healthy Sandwich Recipes
A sandwich loaded with tender, thinly sliced steak, caramelized onions, greens, and mustard, all served on lightly toasted bread. You'll love this flavorful and hearty steak sandwich, and it's perfect for a casual lunch or dinner.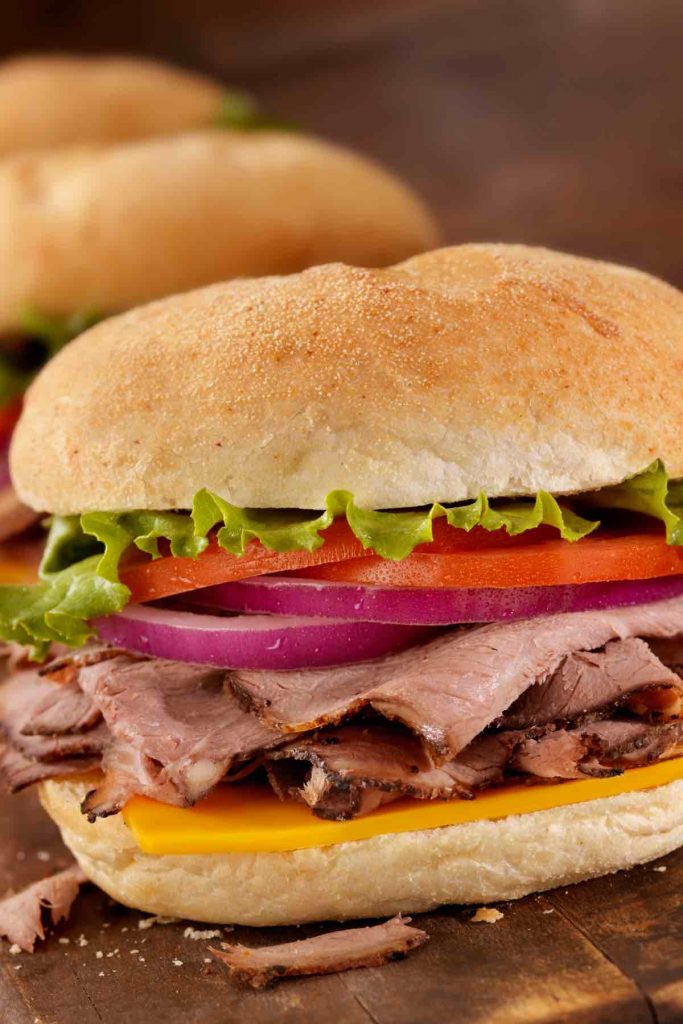 There may not be anything easier than using the leftover roast beef to make a sandwich. This sandwich is served cold with horseradish and cheese! Perfect for those summer picnics, parties, or even tailgates.
It's a classic sandwich that everyone loves! Loaded with tuna, tomatoes, and lettuce, this sandwich is served up on organic seeded bread. It adds in a hard-boiled egg and onions to make it more hearty!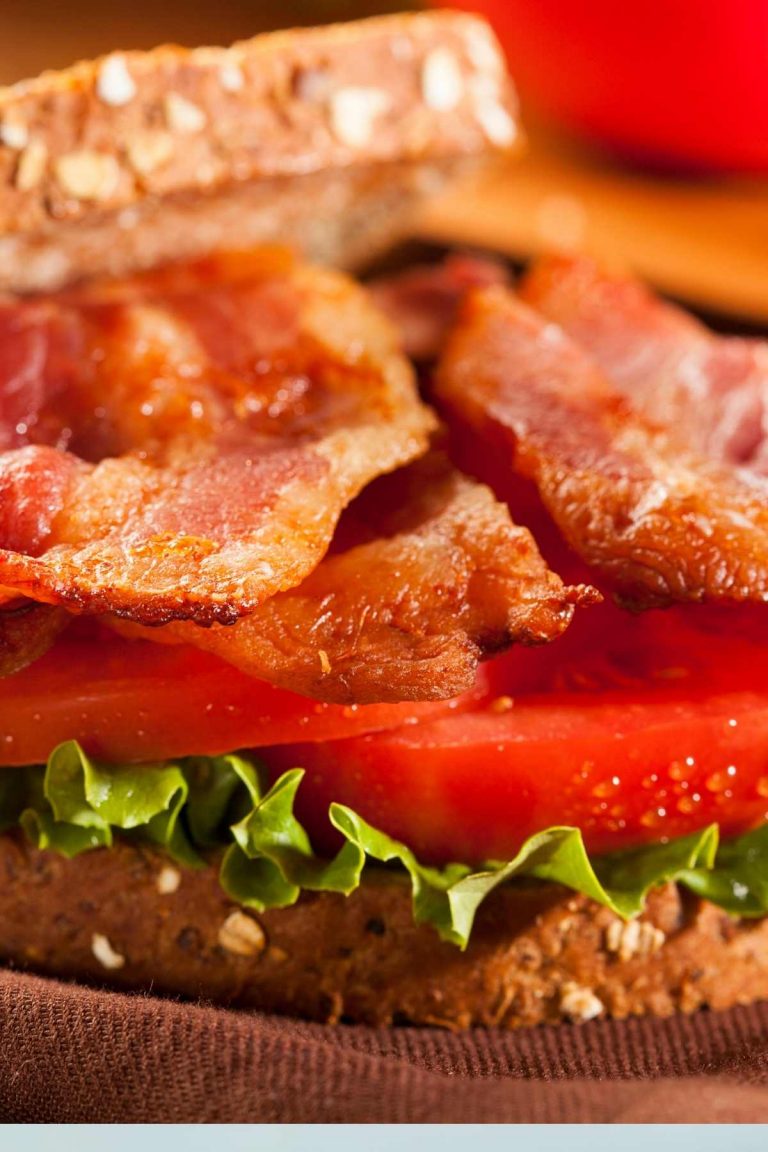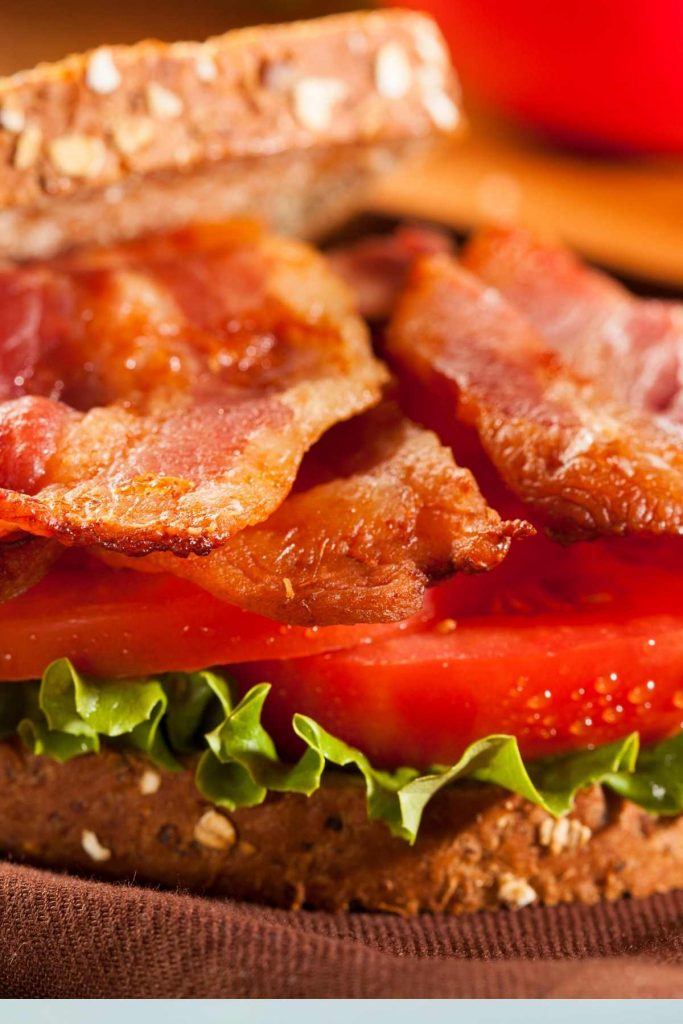 If you're a gardener, you'll love that this sandwich calls for garden-fresh tomatoes! All you have to do is to take two fresh slices of your favorite bread, smother it with mayonnaise, top it with some thick-sliced tomatoes and finish it off with some salt and pepper to taste.
If you like avocado, you'll love this avocado sandwich recipe. Sweet cranberries and fresh arugula are combined with brie and avocado! So delicious. It makes a vegetarian sandwich that is bursting with flavor.
A keto-friendly sandwich that may just become your new go-to snack! It's a sandwich using pickles as the outside bun – use dill pickles as they are the perfect mix of sweet and salty flavors! You can throw these together in just 10 minutes or less for lunch or an on-the-go snack.
Ready in just 20 minutes, this salmon sandwich is a quick and delicious lunch! Made with zesty salmon, lemon, mayo, arugula, and cucumber, this sandwich makes a healthy and comforting meal. If you'd like to save time, try prepping the salmon and mayo ahead of time. 
Vegan Sandwich Ideas
Grab that sourdough bread, butter them with a generous layer of vegan cheddar cheese and then simply grill it until brown. It's ultimately a comforting vegan grilled cheese sandwich and may just be the best, but you can be the judge of that!
If you're craving a Caprese sandwich, then stop here! These vegan Caprese sandwiches are not only easy to make but are stuffed with cashew mozzarella, basil, tomatoes and then drizzled with some balsamic reduction. 
This vegan falafel sandwich is comforting and perfect for lunch or dinner. The best part is that you can load it up with your favorite toppings! 
Using dill and spicy mustard, this smashed chickpea sandwich is perfect any day of the week! This recipe is vegan and gluten-free!  
Made with a homemade creamy green goddess dressing, this vegan sandwich may be in the running for being the Best Vegan Sandwich. Made in less than 10 minutes, it's packed with healthy ingredients, and will easily be a sandwich that your whole family will love!
Sandwich Ideas for Kids
Smothered in a smoky and sweet bbq sauce, the juicy and flavorful pulled pork is served on your favorite buns and paired alongside coleslaw for one unforgettable meal! The tip here is to shred the pork into small pieces and toss them with the sauce to experience the ultimate flavor!
The egg salad sandwich has always been a staple in many households! In this recipe, the eggs are cooked on the stove using a steaming method and then combined with a dressing, celery, scallions, mayonnaise, and pickle juice! Yum!
Made with tender bites of chicken, crunchy celery, and then tossed in a seasoned, creamy dressing, this chicken salad sandwich is so delicious! The dressing is made with onion powder, salt, pepper, and mayonnaise. Feel free to add a touch of fresh lemon juice and fresh greens to brighten it up.
Don't worry, if you don't own a panini maker,  you can still make these magnificent sandwiches. With a skillet on the stovetop, you can make and serve these grilled panini sandwiches in no time! It's all about sprouted three-grain bread, cheese, sliced turkey, tomato, avocado, alfalfa sprouts, and pesto mayonnaise. Butter the outside for crispy grilled bread that heightens the flavor of my favorite panini.
This sandwich is smoky, sticky, and slightly sweet! Does it get any better than that? This is the perfect recipe to get you hooked to a Texas-style chopped brisket sandwich! Go ahead… It's time!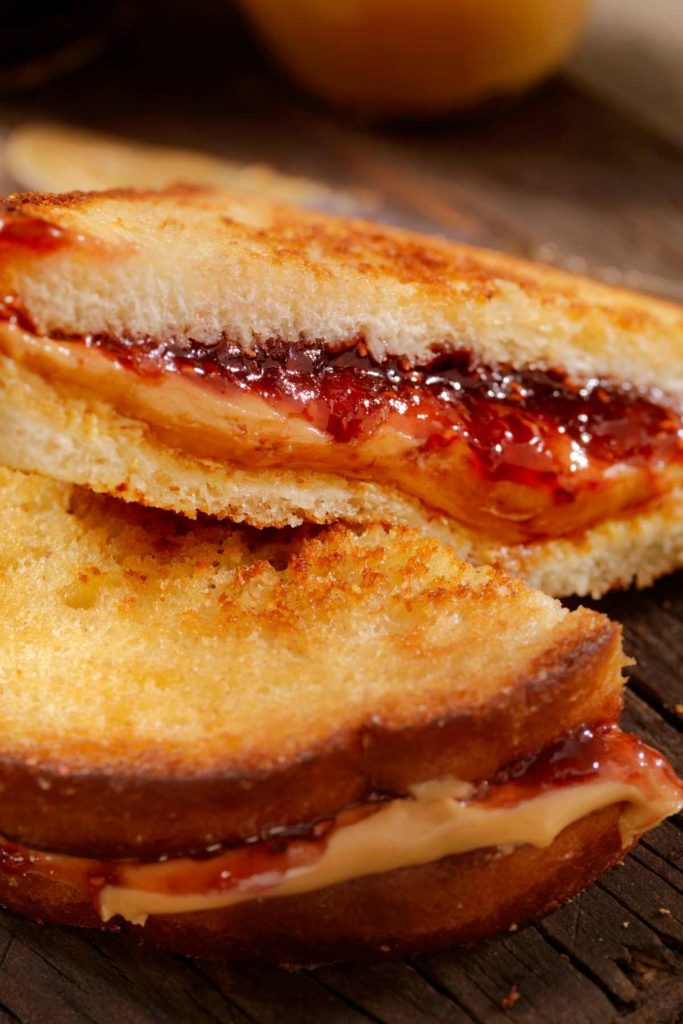 You can never go wrong with a peanut butter and jelly sandwich! This one is PB&J stepped up a notch! Grill it, air fry it, or even cook it on the stove. The melt-in-your-mouth goodness will make you feel like a child again.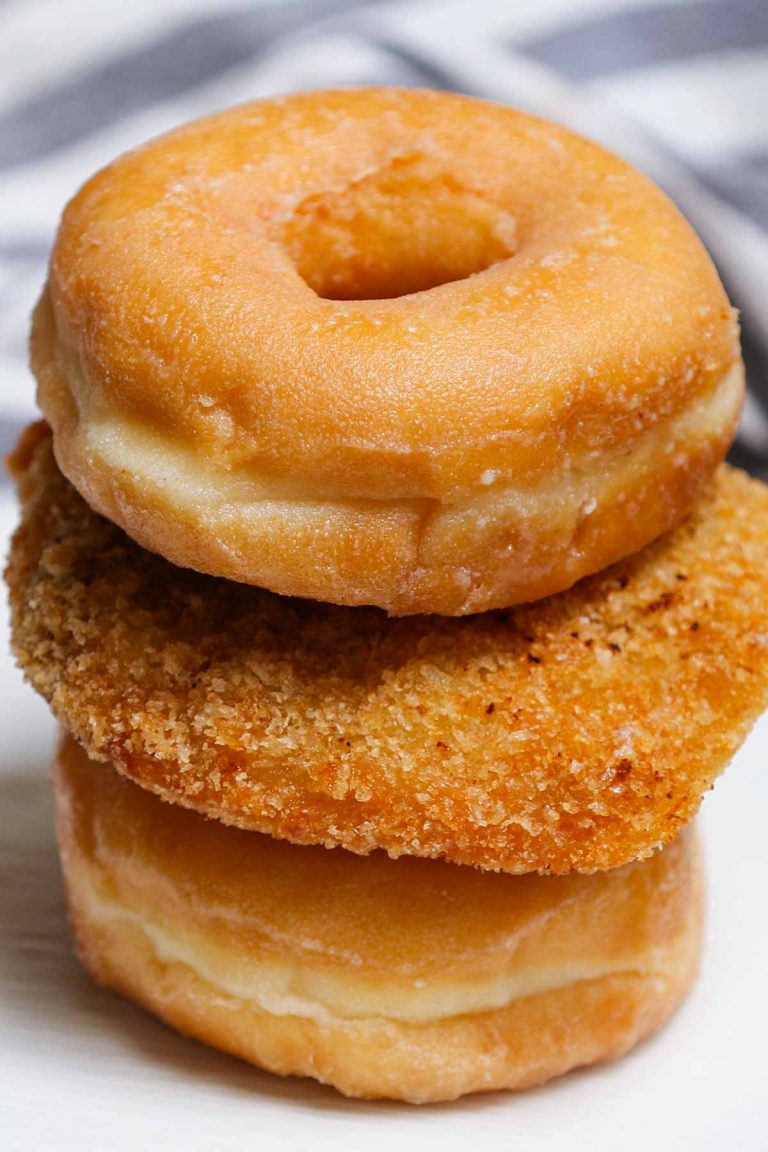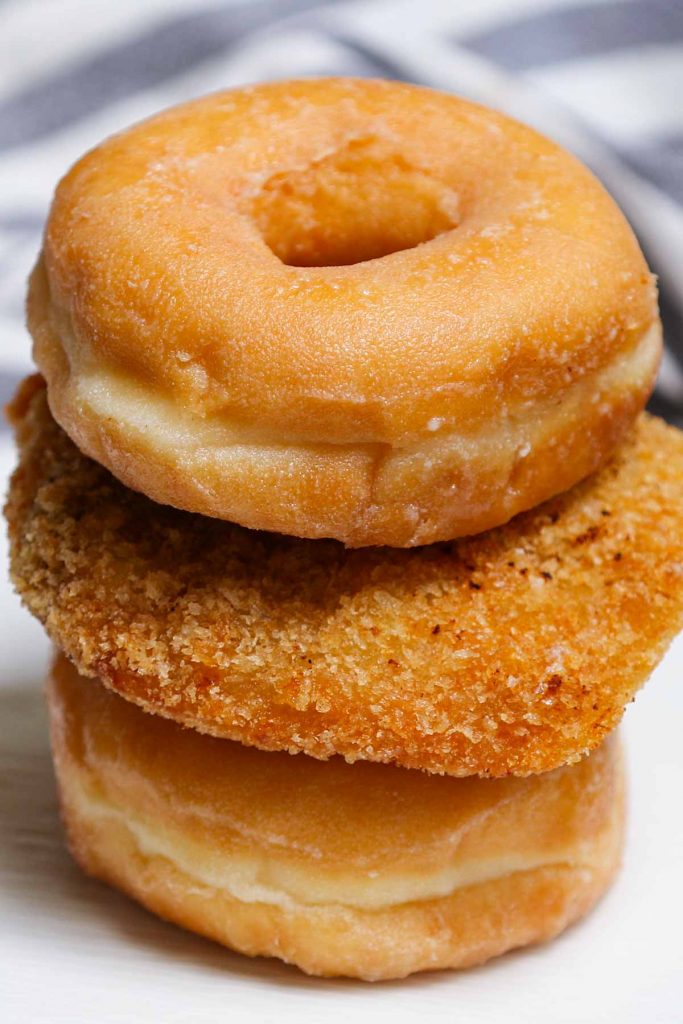 If you love donuts, you'll love this recipe! It's basically lunch and dessert all in one meal! Using chicken tenders and glazed donuts, this donut chicken sandwich will soon become one of your favorite sandwich recipes.
Go grab your favorite deli ham, smoked, cooked, smoked honey, or whatever you choose, and now combine them with your favorite cheese!
Grinders, hoagies, submarine sandwich, hero sandwich, or even a poor boy, whatever you call them, it all comes down to one thing – delicious! This meatball sandwich has a marinara sauce, soft meatballs, and even some cheese all wrapped up tightly in a sub bun. With each bite, you will certainly find warmth, comfort, and so much flavor!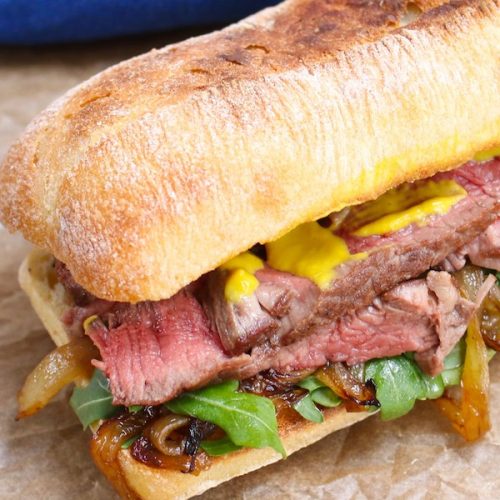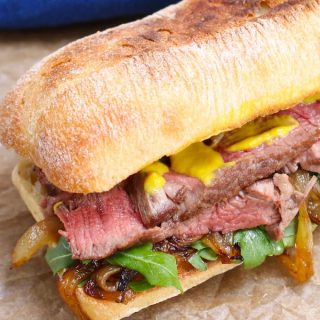 45 Best Sandwich Ideas (Steak Sandwich Recipe & More)
Steak Sandwich is one of the best Sandwich Recipes. It's healthy, hearty, flavorful, and easy to make!
Print
Pin
Rate
Ingredients
1 ½

pound

leftover steak

(sirloin or flank steak)

1

tablespoon

oil

3

large onions

sliced

3

ounces

arugula

mustard

4

Ciabatta bread

butter

optional salt and pepper
Instructions
Heat oil in a large non-stick skillet over medium heat.

Add onions and cook for about 10 minutes or until softened, stirring frequently. Transfer to a plate and set aside.

Cut the leftover steak into thin slices.

Lightly butter the bread and toast until golden.

Top the bottom half of bread with arugula and caramelized onions.

Place a layer of the thin steak slices on top, and spread mustard on top.

Season with optional salt and pepper if necessary.

Cover the sandwiches with the top half of the bread.
Tried this recipe?
Follow or tag us on Pinterest @izzycooking