Think you can handle the HEAT? We've rounded up the top 5 Hottest Hot Sauces In The World! Whether you lost a bet or you genuinely love spicy food, a dollop of any one of these sauces will have you feeling the burn in no time.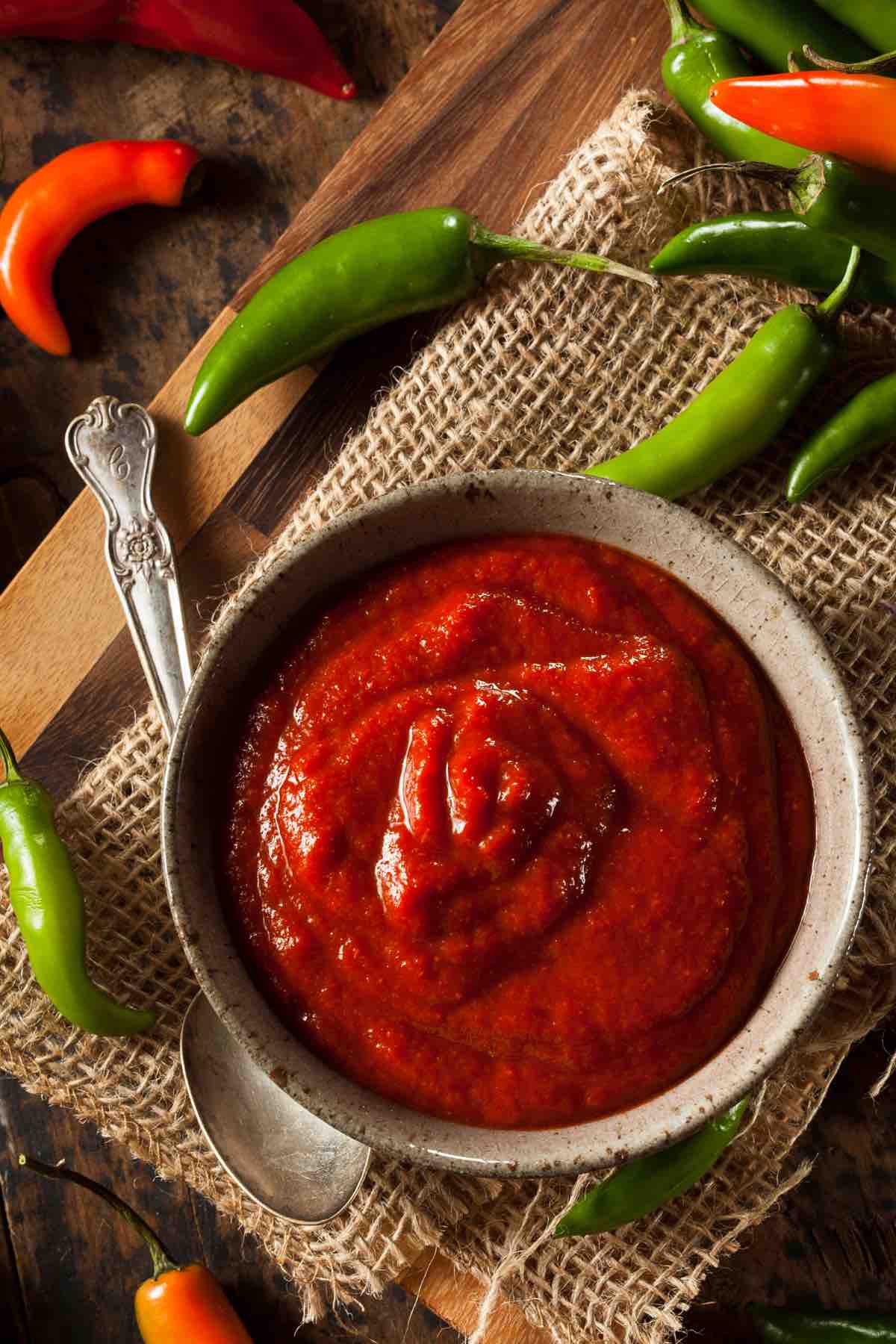 Careful, now. Some of these sauces are so hot that they come with a warning. If you'll be trying any of these, be sure to keep a glass of cold milk nearby. Because milk contains proteins that can counteract the spiciness of peppers, it's one of the quickest ways to cool down when the hot sauce has you too fired up.
What is the Hottest Hot Sauce in the World?
To date, the hottest hot sauce known to man is the famous Mad Dog 357 No. 9 Plutonium. Sounds like a mad scientist's experiment? The creators of this sauce were on a mission to make an unfathomably HOT hot sauce packed with pure extracts of the hottest peppers known to man. Just a few drops is all you'll need for an experience that'll blow your mind.
What is the Scoville?
Wondering how we can objectively measure the 'hotness' of hot sauce to compile this list? With SCIENCE! The Scoville scale is a measurement of the spiciness of peppers, recorded using the Scoville Heat Unit (SHU), an official unit of measurement. The scale is named after American pharmacist Wilbur Scoville, who developed the methodology almost 100 years ago. The Scoville test is the world's most practical way of measuring the "temperature" of hot sauce.
Hottest Sauces in the World (Ranked)
1. Mad Dog 357 No. 9 Plutonium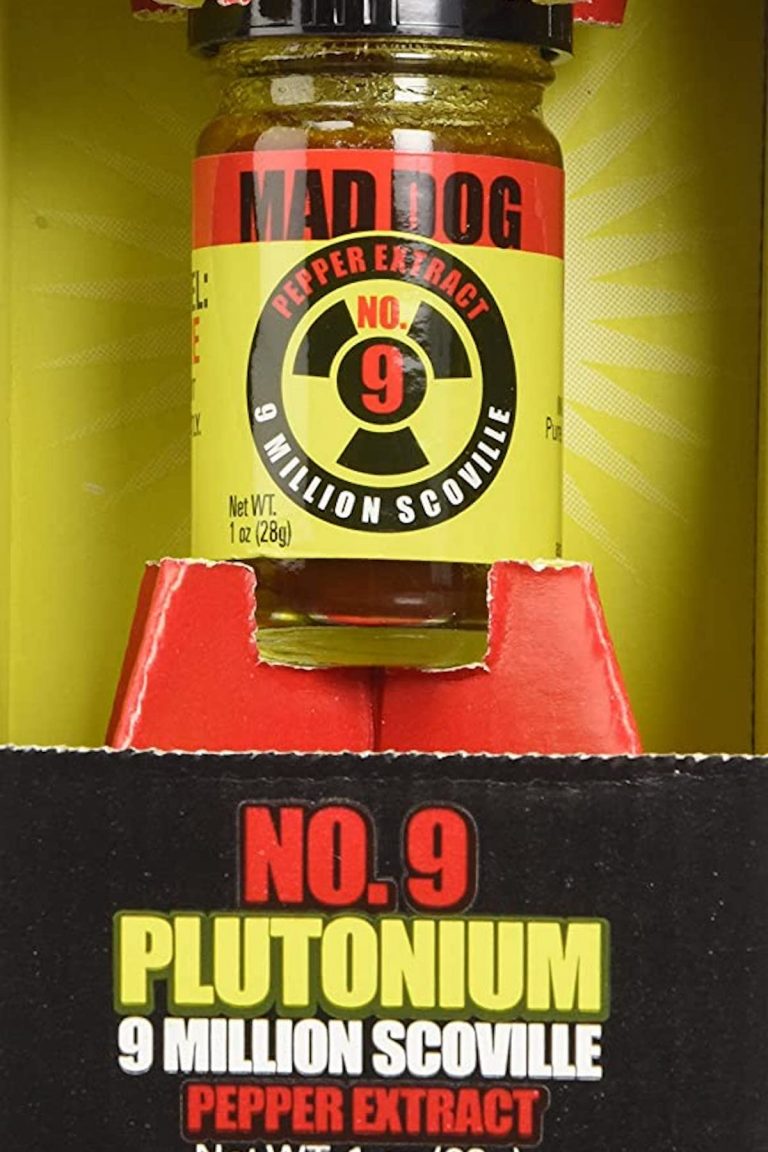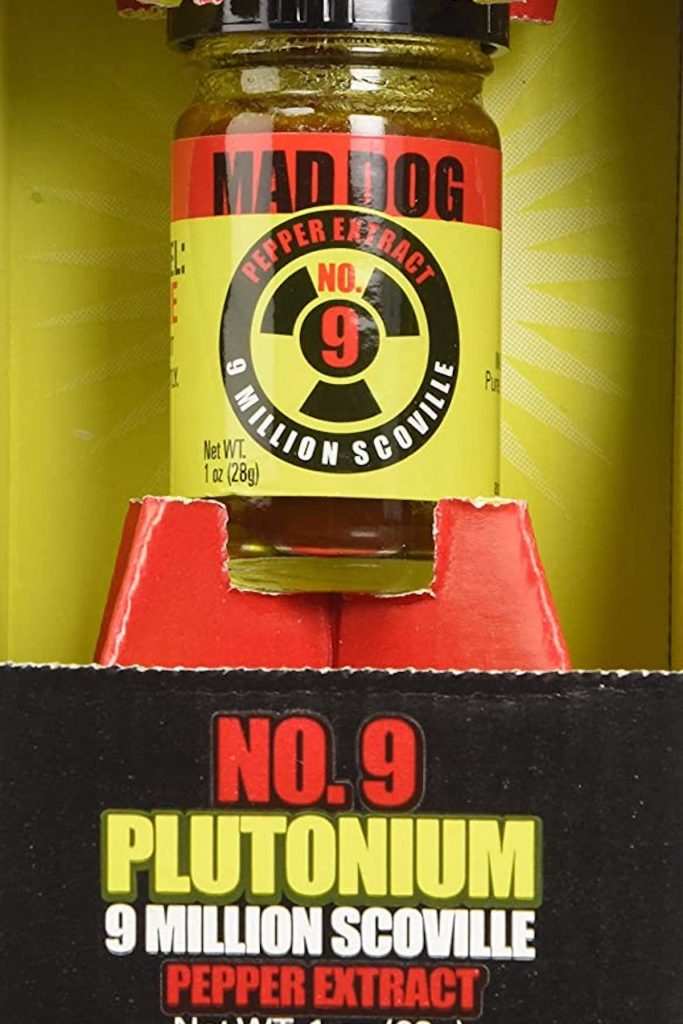 Objectively speaking, this is the hottest hot sauce money can buy. Measuring in at a whopping 9,000,000 on the Scoville scale, this sauce is a masochistic blend of Reaper, Scorpion, and Ghost peppers. Just a few drops will transform any meal into a fiery sensation. Try it on pizza, burgers, tacos, and much more. Buy it here.
2. The Source Hot Sauce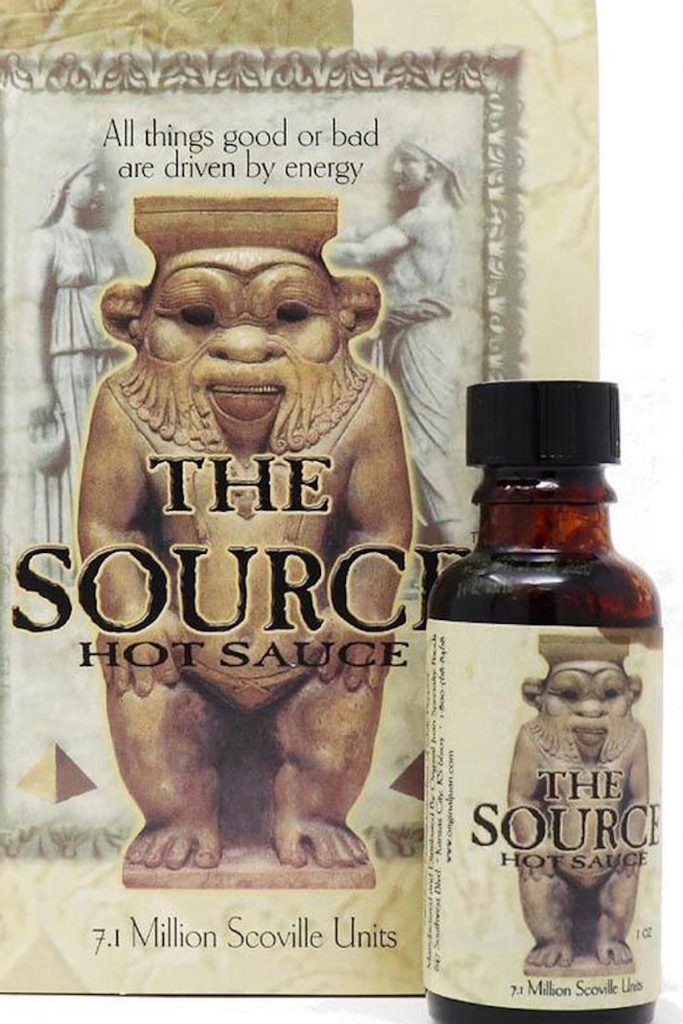 This sauce is so HOT that you must be 21 years or older to purchase it. Created in 2002, this sauce weighs in at 7,100,000 on the Scoville scale, making it the world's second-hottest hot sauce. Fair warning: do not put this sauce directly on your tongue. Buy it here.
3. The End Hot Sauce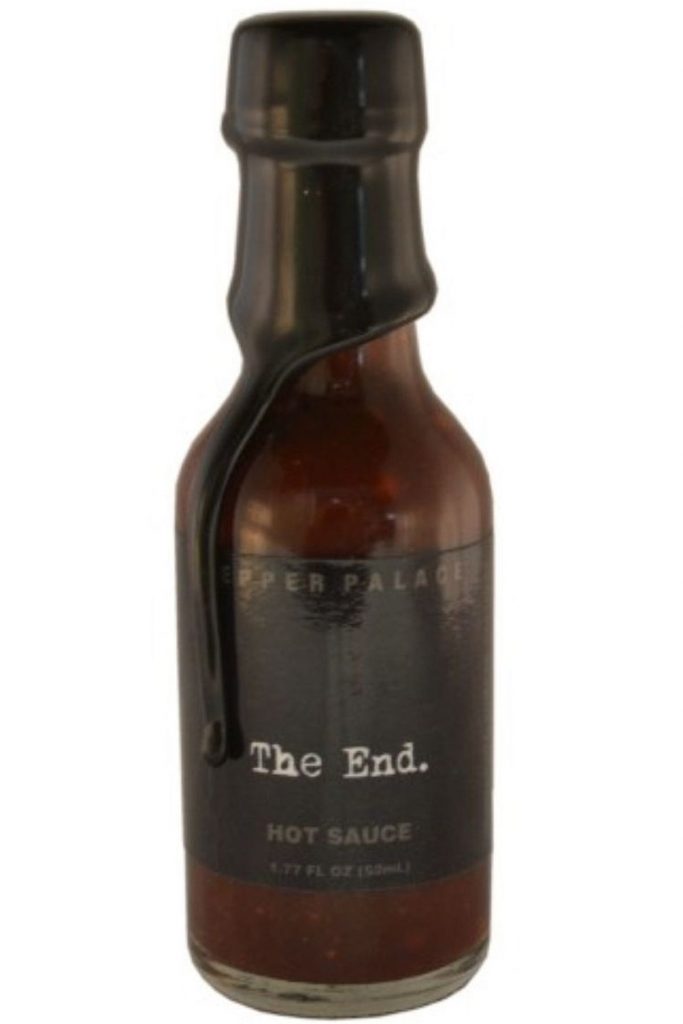 With its ominous packaging, this sauce promises to be the last hot sauce you ever try. Made with the famous Carolina Reaper pepper, this hot sauce will have you saying goodbye to your tastebuds. The End comes in third place with 6,000,000 Scoville units. Buy it here.
4. Get Bitten Black Mamba 6 Hot Sauce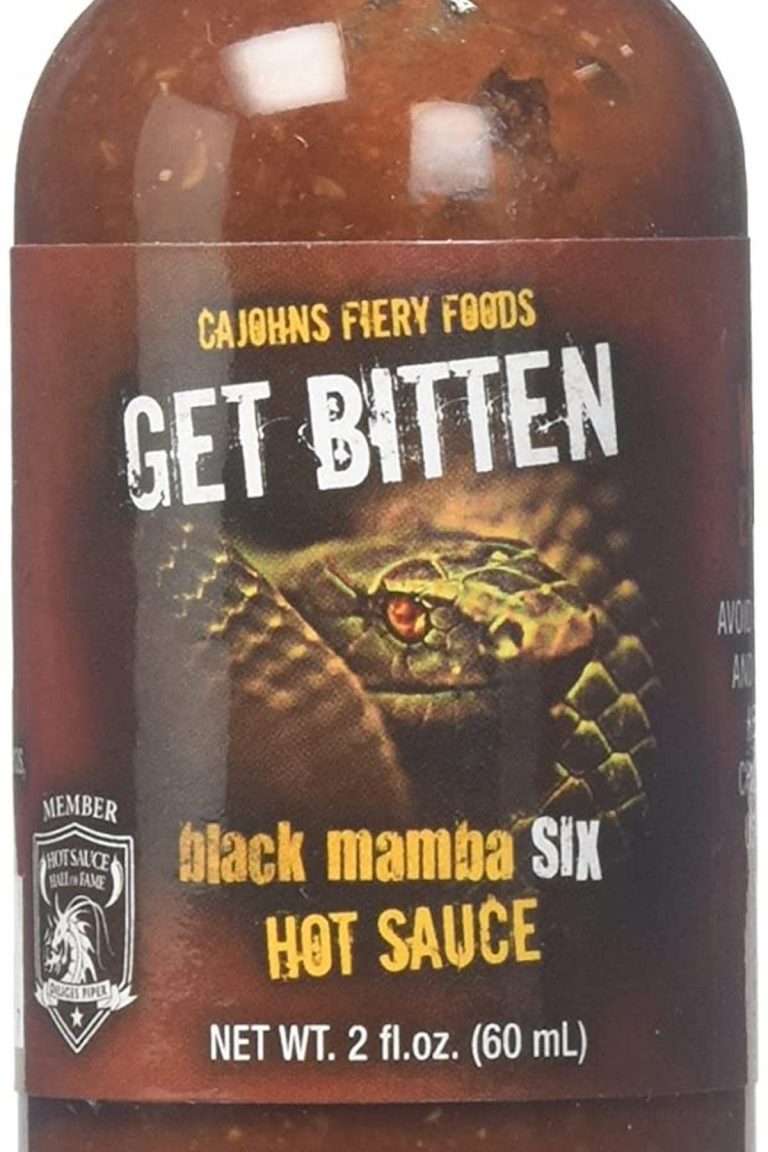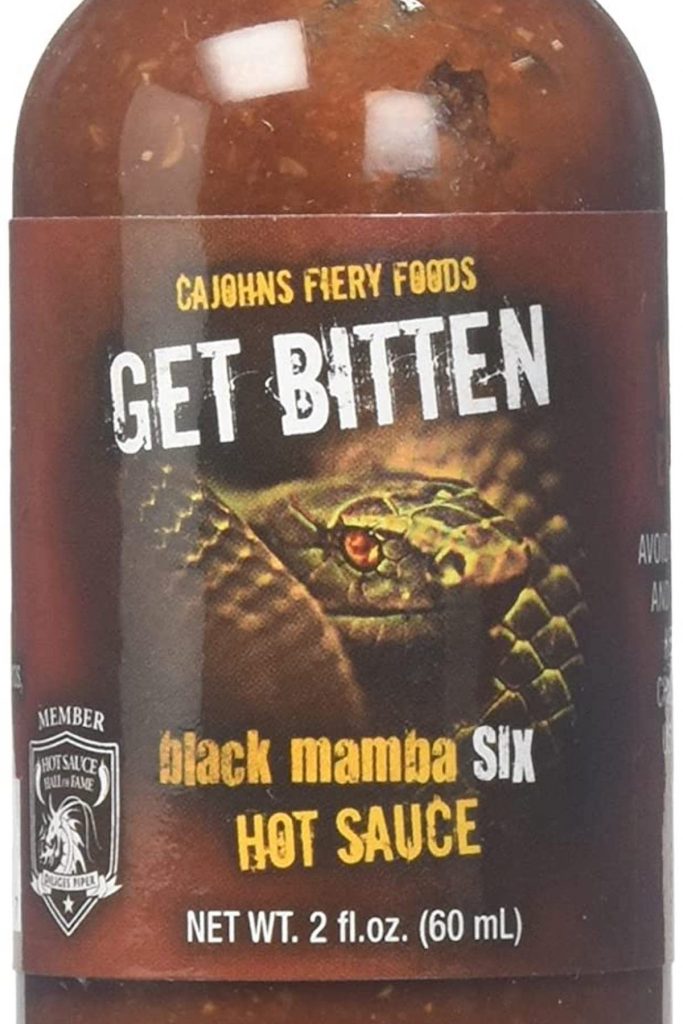 Though this sauce is fourth on our list, it ties with 'The End' in terms of Scoville units. This smoky sauce is made with Chocolate Habanero peppers, but don't let the sweet name fool you. When you need a hot sauce with a twist, go ahead and get bitten by the Black Mamba. Buy it here.
5. Bumblef**Ked Hot Sauce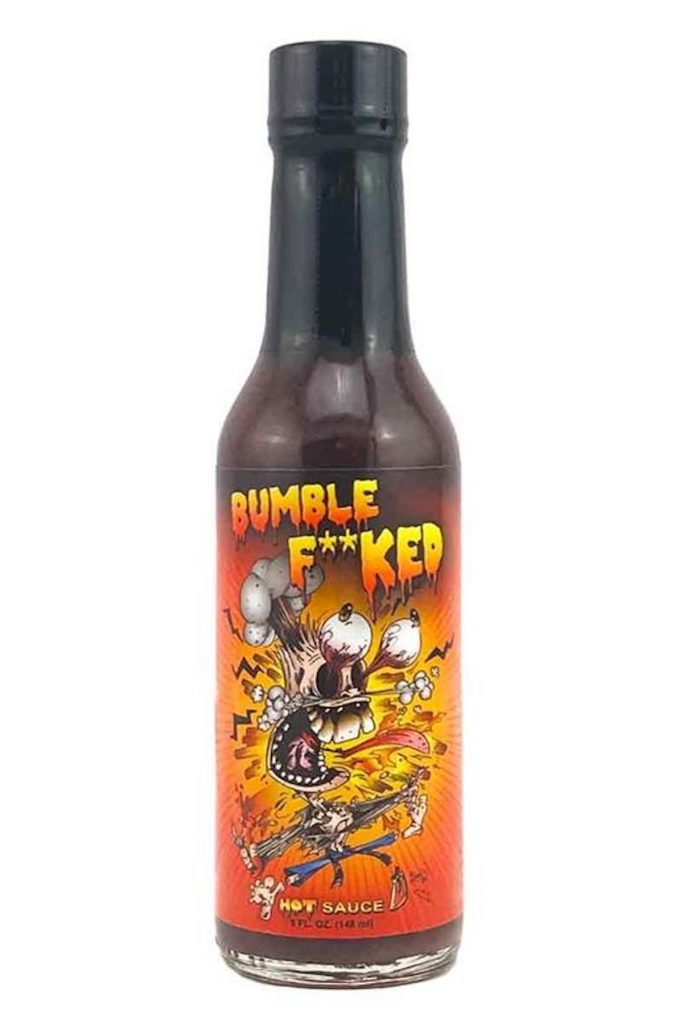 If the packaging is anything to go by, this hot sauce will have you screaming! Though it measures 6,000,000 on the Scoville scale, this unique hot sauce also has extracts of guava, pineapple, ginger and ginseng, along with some caffeine. If you're looking for a fruity variation of hot sauce, you've got to try this one for size. Use sparingly to prevent injury to your tongue! Buy it here.
You May Also Like