Besides the most popular Buffalo chicken wings, there are many delicious seasonings and rubs to cook chicken wings. We've collected 21 of the best Chicken Wing Recipes, from crispy baked to air fried to grilled, you're sure to find a few new favorites here!
They can be enjoyed as appetizers, prepared in a main course, or devoured on game day celebrations! Don't forget to check out our Best Sauces for Chicken to explore more ways to take your chicken wings to the next level!
What's the Best Way to Cook Wings?
Our favorite way to cook chicken wings is to marinate the wings first and then bake them in the oven. This method helps to tenderize the meat while maximizing the flavor. Plus, it's relatively healthier than deep-fried chicken wings.
Tips for the Cooking Chicken Wings
Marinating the chicken before cooking for extra flavors and more tender meat
If you prefer crispy wings, you can bake the wings first, and then toss them in sauce afterward.
Avoid burnt wings by baking them at the right temperature for the right amount of time. They can go from raw to burnt in minutes if your oven or grill is too hot.
Is it Better to Fry or Bake Chicken Wings?
Deep-frying the wings will produce the most crispy skins. However, if you prefer a healthier alternative, the best approach is to roast your chicken in an air fryer or bake them in the oven.
Best Chicken Wing Recipes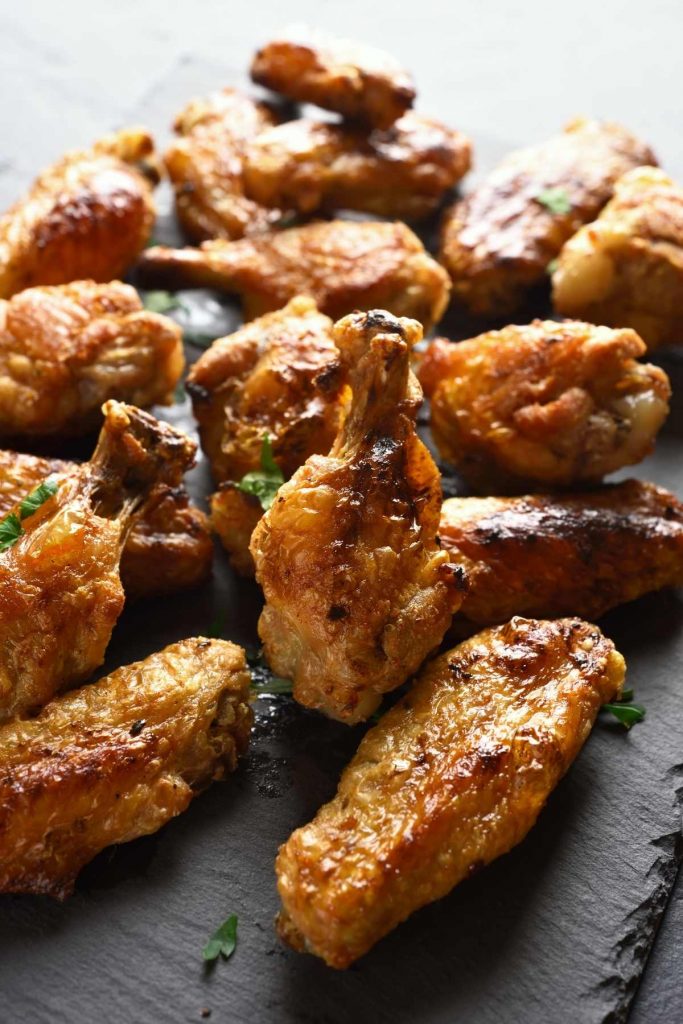 Chicken wings cooked in an air fryer turn out deliciously tender and crisp. They also cook more quickly! You'll need just four ingredients to make these chicken wings flavored with garlic and lemon pepper.
You'll only need about 25 minutes to make these grilled chicken wings. Serve them with the seasoned Buffalo sauce included in the recipe.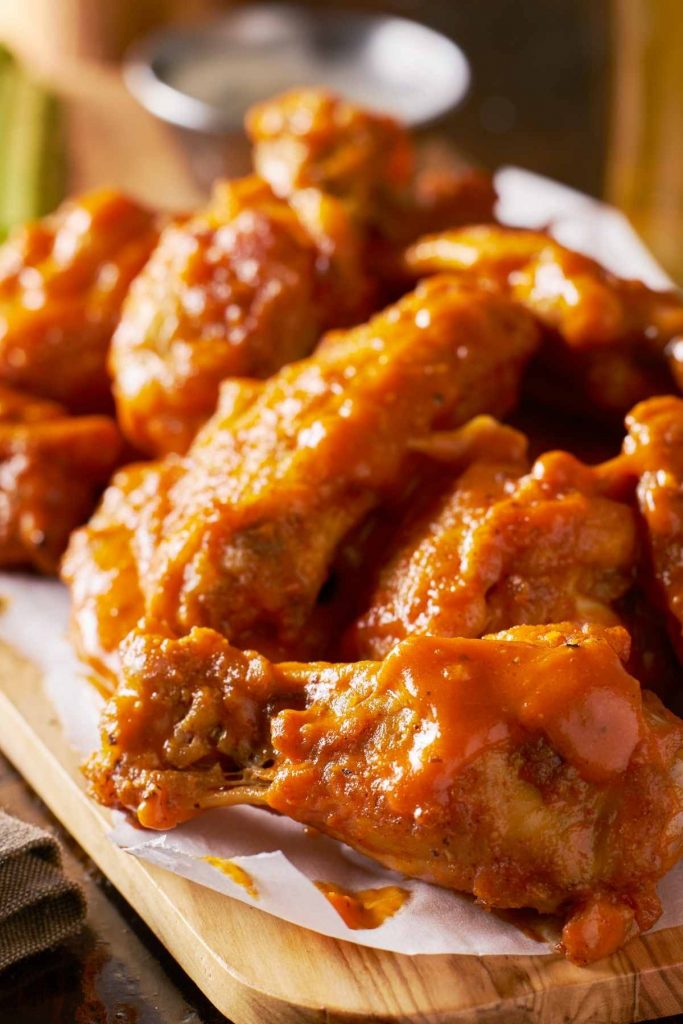 Buffalo chicken wings are notoriously delicious and this restaurant-style version gets top marks. Serve them with a creamy sauce for dipping alongside crunchy raw veggies!
Make a plan to serve these wings at your next outdoor gathering! They're marinated overnight and then cooked on the grill. Be sure to serve them with the delicious honey barbeque sauce included in the recipe.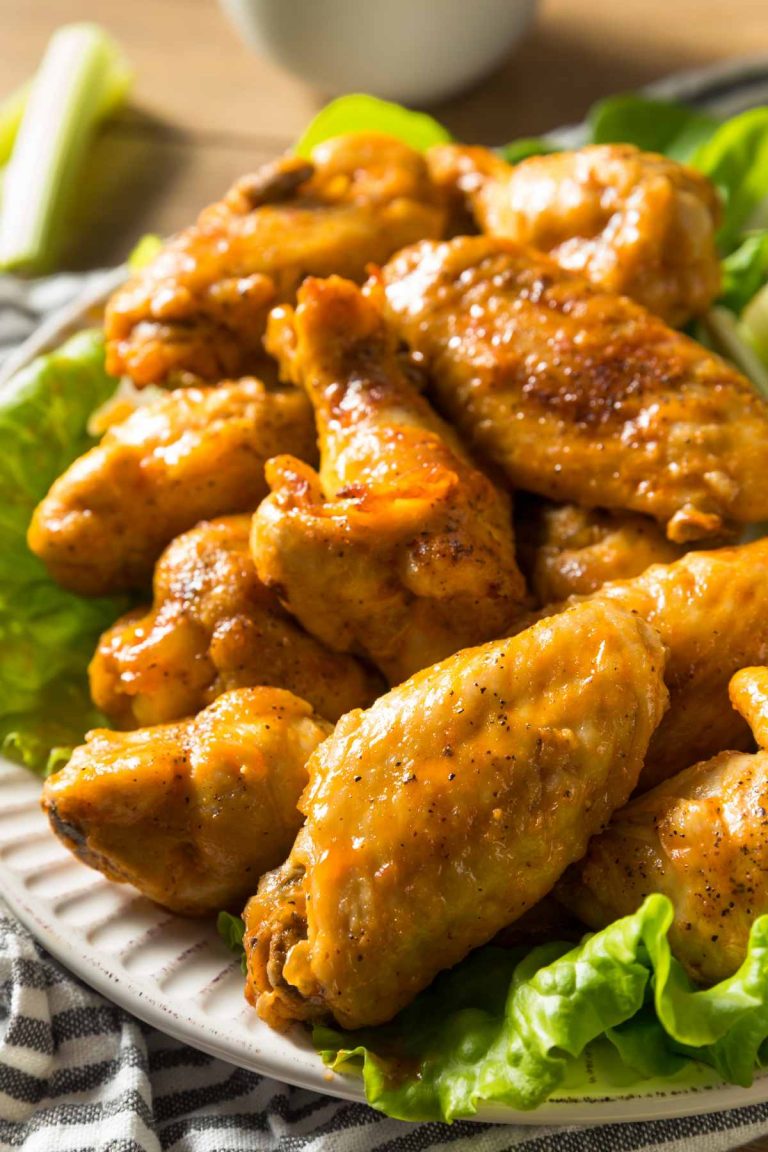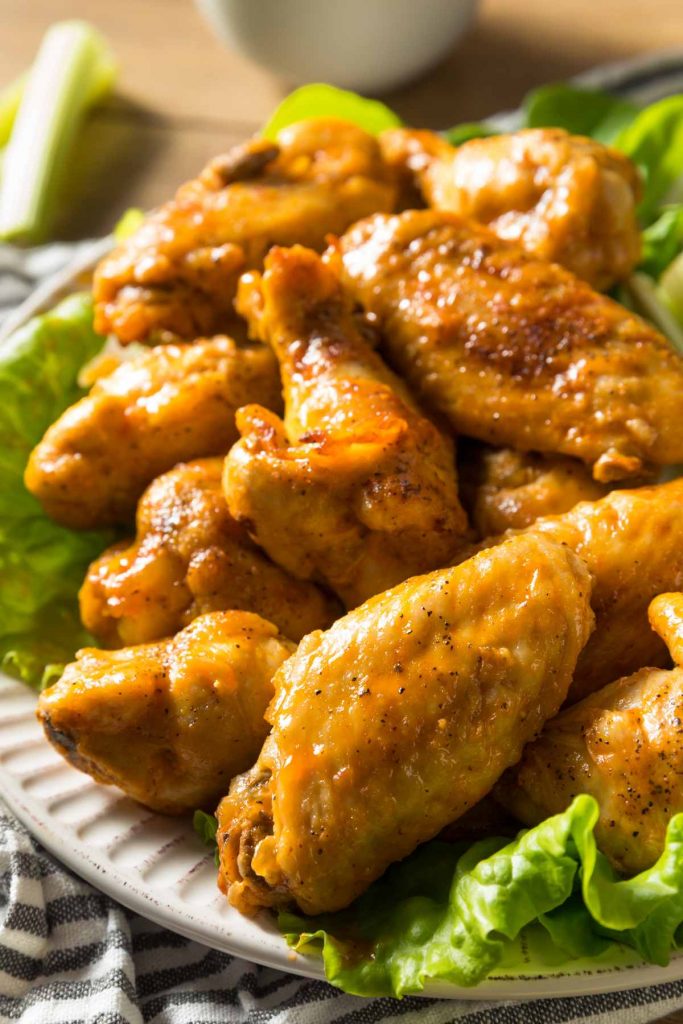 Make these lemon pepper wings for dinner tonight! They're perfectly seasoned and fry up tender and crispy. Serve them with a cool ranch dip with carrots and celery!
Frying chicken wings is the fastest way to prepare them. These Buffalo-style chicken wings are seasoned, breaded, and then fried until perfectly crisp and tender. Toss them in your favorite sauce and enjoy!
Crispy Chicken Wing Recipes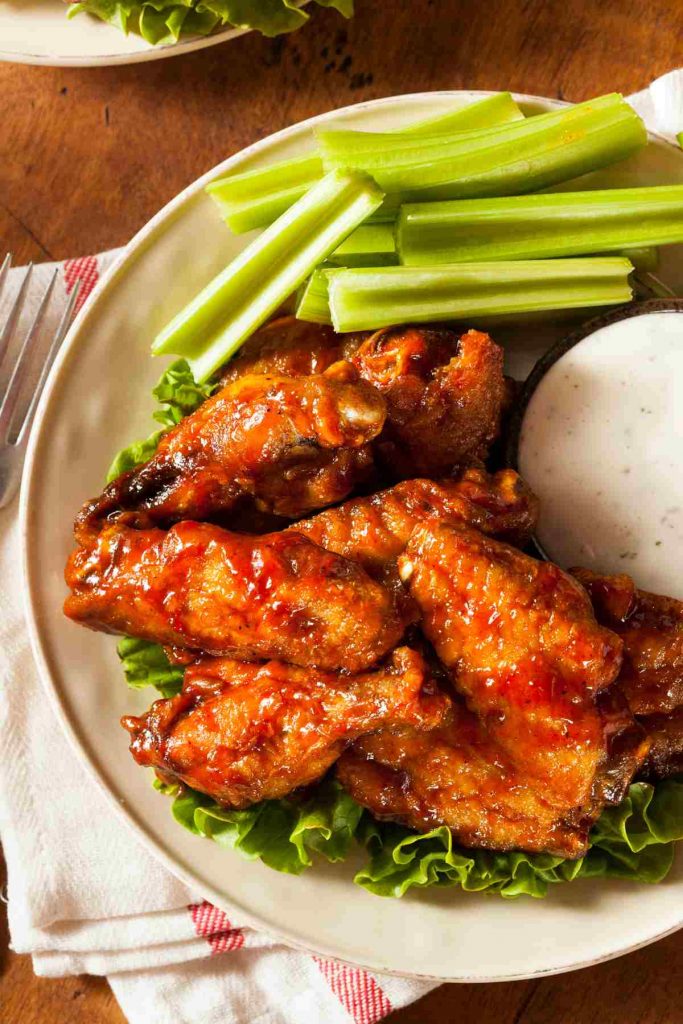 These wings are seasoned with a delicious blend of salt, pepper, paprika, and garlic powder before they're baked until perfectly crisp. Follow the tips in the recipe for the crispy and tender wings!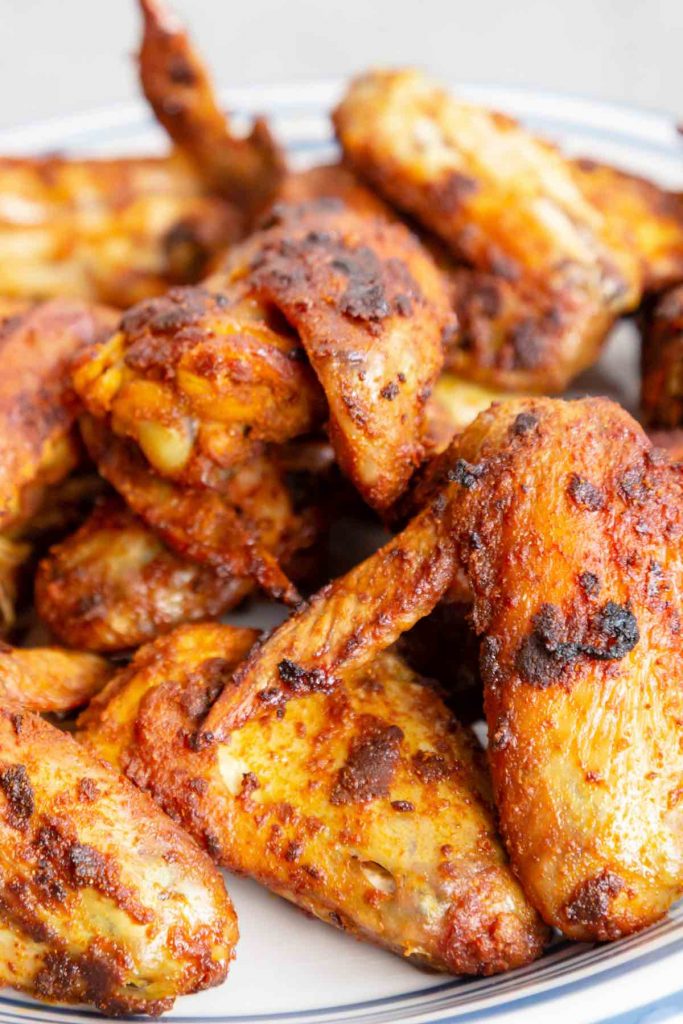 Savor delicious Cajun flavors with these Louisiana Rub Wingstop wings. The wings are baked until crisp and are full of spicy flavors from the rub. Serve them with a cool ranch dip.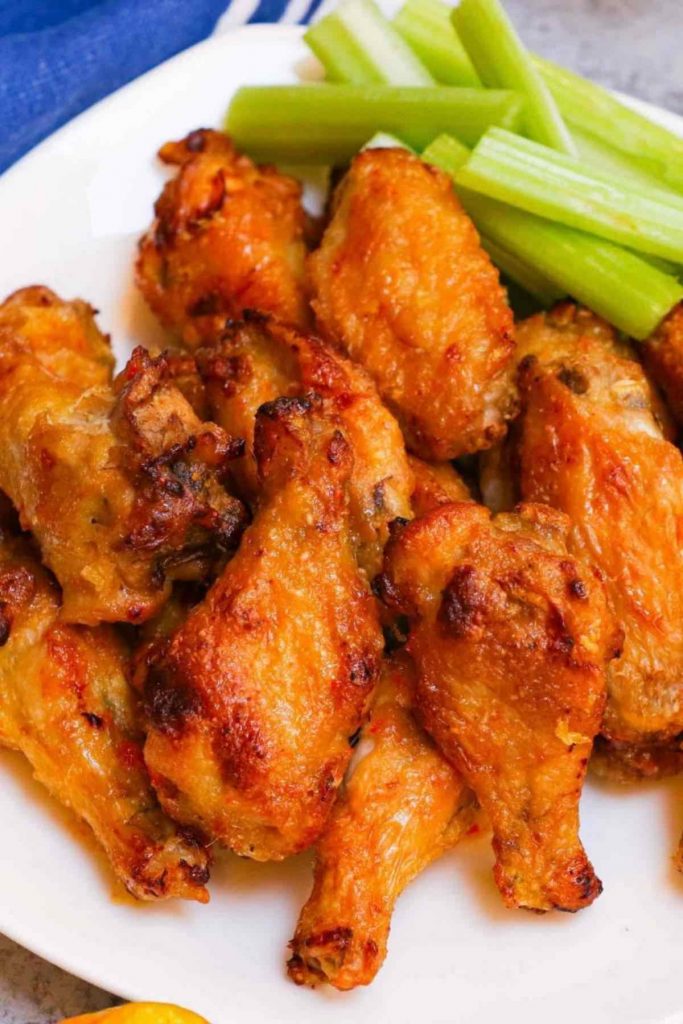 Spicy food lovers will enjoy these mango habanero wings. They're baked until crispy and are full of sweet and spicy flavors.
Asian Chicken Wing Recipes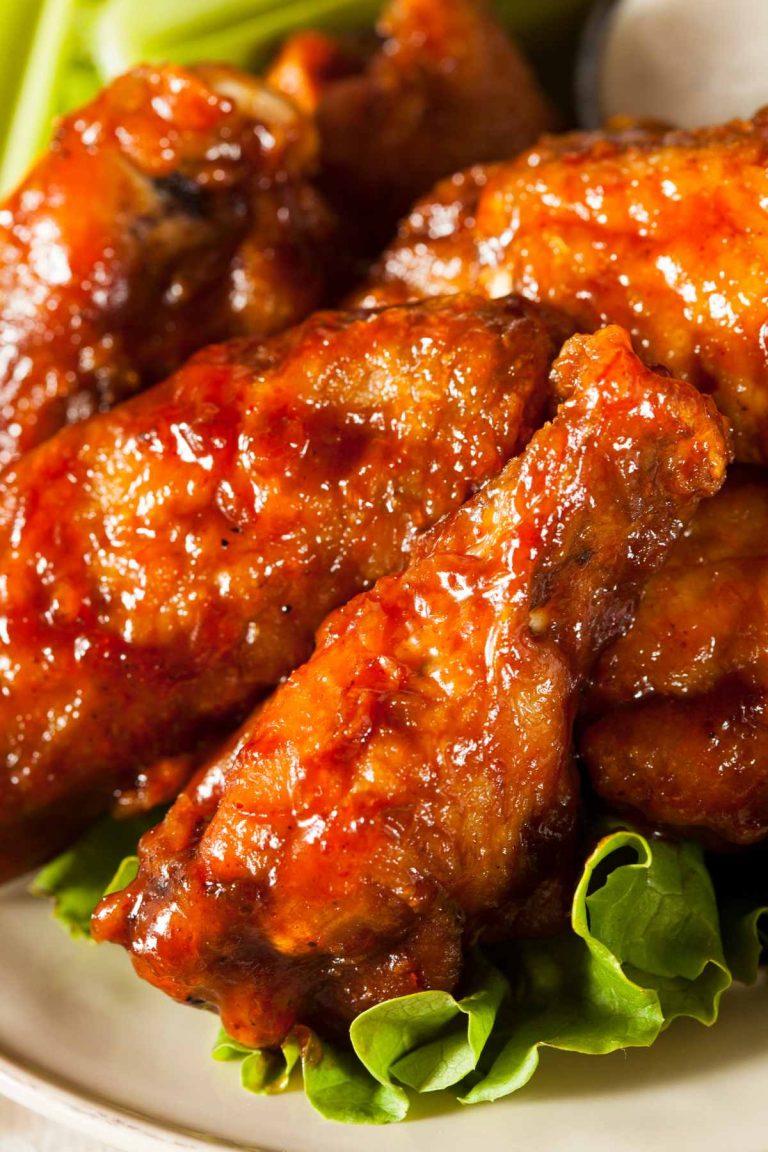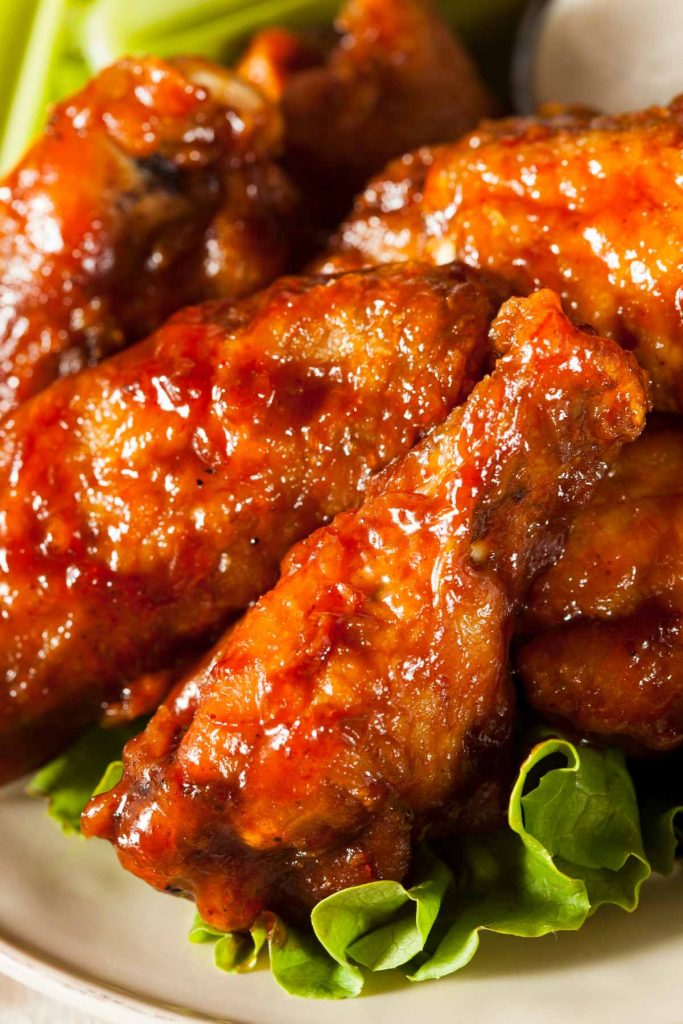 Wings coated with a sweet and savory Korean sauce are irresistible! They have the perfect amount of sweetness and heat. Enjoy them on their own or serve them on a bed of steamed rice.
This is a traditional recipe in the Philippines and has a perfect balance of salty, sour, and sweet flavors. It's loaded with tender chicken wings and braised in a super flavorful sauce.
This recipe is quick and easy to make, perfect for a busy weeknight.
Sticky, savory, and sweet, these Asian chicken wings are perfect party fare. The wings are first marinated in a garlicky sauce and then baked in the oven to perfection.
They're so delicious and will soon become your favorite chicken wing recipe.
Other Easy Chicken Wing Recipes
Add some Mexican flavors to your wings with this easy recipe for Taco Bell chicken wings. A packet of taco seasoning adds bold flavor and they're ready to eat in just 45 minutes.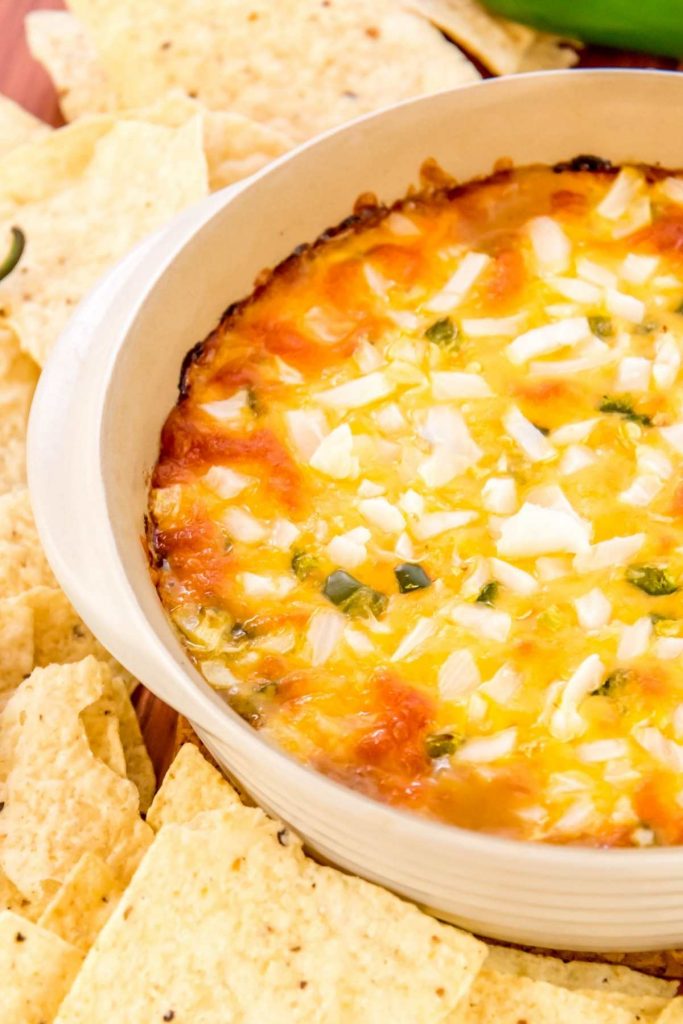 This savory dip tastes a lot like chicken wings! Serve it at your next casual get-together with raw veggies and tortilla chips.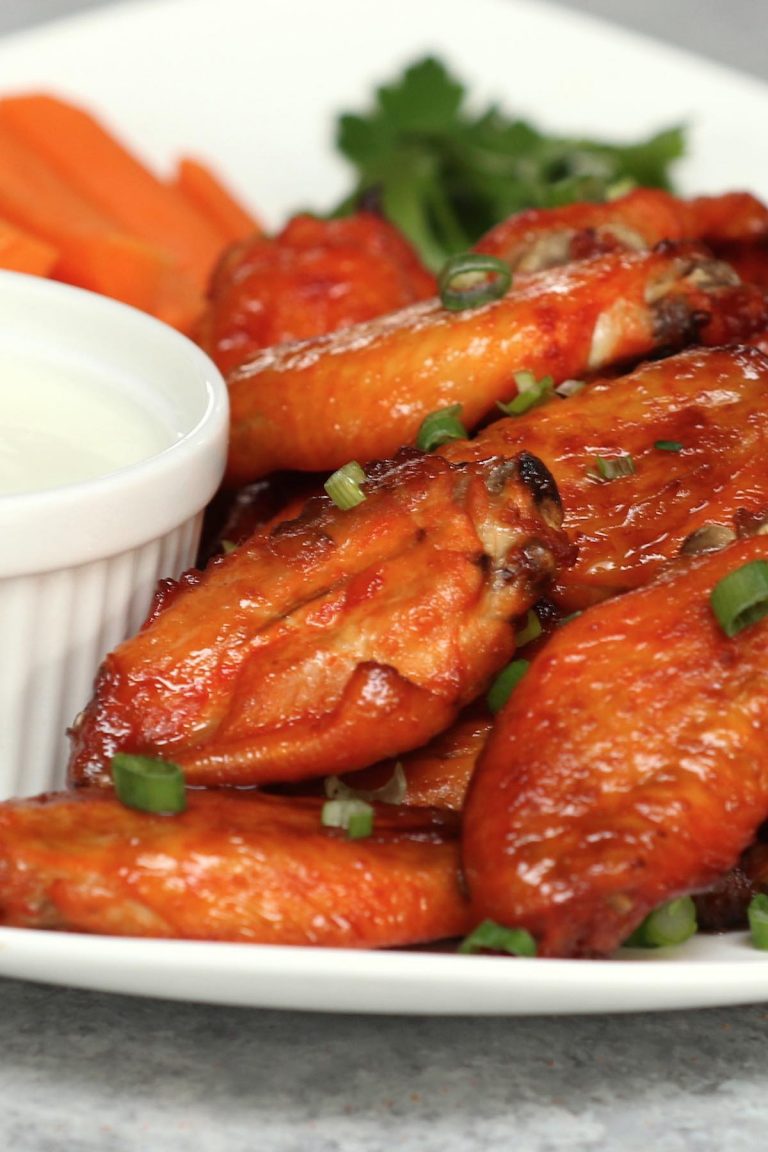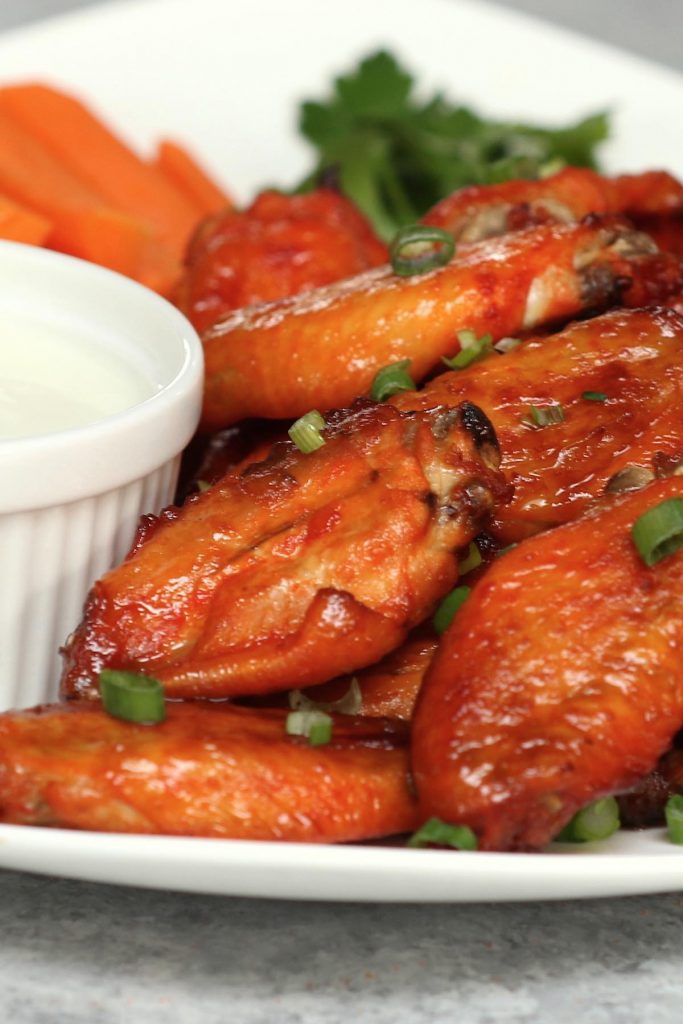 Chicken wings cooked using the sous vide method are succulent and full of flavor. Save some of the homemade Buffalo sauce for dipping!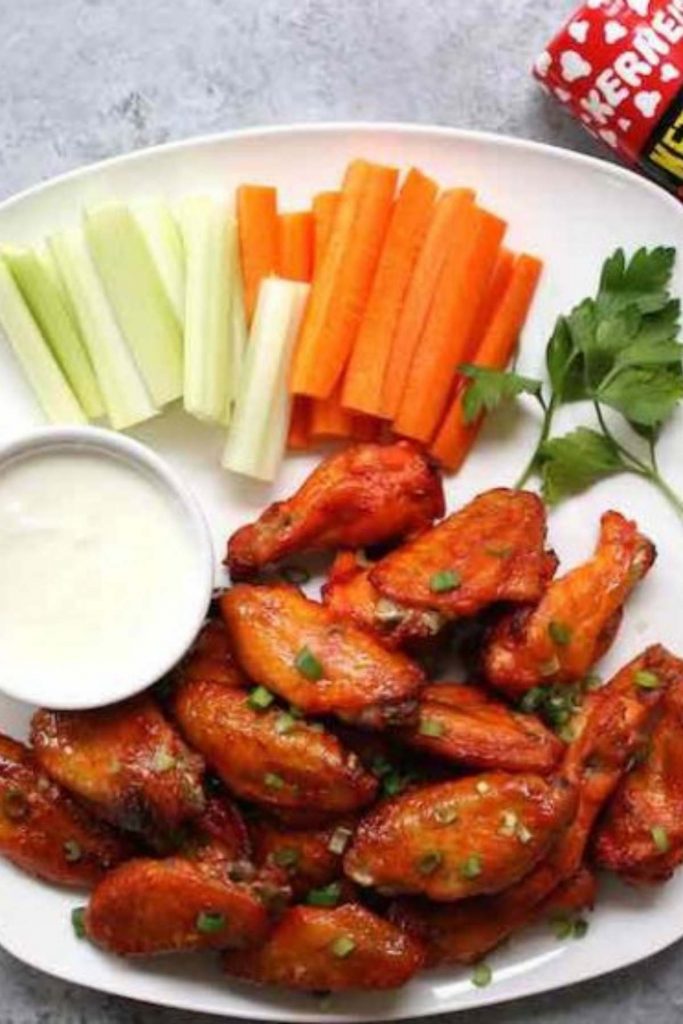 Celebrate game day with these tasty wings! They're flavored with Kernels nacho cheddar seasoning and bake up beautifully. Serve them with your favorite sauce for dipping!
These boneless wings have all of the classic flavors of traditional Buffalo wings. Because they're boneless, they take just 15 minutes to cook. Enjoy them with your favorite veggies and dip.
These crockpot chicken wings cook up tender and saucy! They take about three hours to cook and are full of sweet and spicy flavors.
The secret to delicious chicken wings is the marinade you use. The wings will be full of flavor and will cook up tender, juicy and crisp. These wings are seasoned and marinated for a couple hours and then baked to perfection.
Smoking adds incredible flavor to these chicken wings. All you need is your favorite barbeque sauce for delicious wings that are perfectly cooked.
An Instant Pot makes easy work of cooking chicken wings. Just season the wings and let them cook for about 30 minutes! Enjoy them with your favorite sides.
You May Also Like
Easy Chicken Wing Recipe
Savor delicious Cajun flavors with these Louisiana Rub Wingstop wings. The wings are baked until crisp and are full of spicy flavors from the rub. Serve them with a cool ranch dip.
Print
Pin
Rate
Ingredients
For the Wings
2

lbs

chicken wings

1

tablespoon

vegetable oil
Instructions
Preheat the oven to 400 ºF. Line a large baking sheet with aluminum foil and set it aside.

In a small mixing bowl, whisk together all dry rub ingredients.

In a large mixing bowl, add chicken wings. Drizzle with vegetable oil, and toss to coat.

Sprinkle the dry rub mixture and massage it into the chicken wings using your hands. Make sure to coat the wings evenly.

Place the seasoned chicken wings on the baking sheet. Arrange them in one single layer.

Bake for 45 minutes or until fully cooked and crispy. Remove from the oven and serve with your favorite dipping sauce such as Ranch Dressing.
Notes
If you plan to use frozen chicken wings, make sure they're completely thawed before cooking.
Pat the wings dry with a paper towel in order to season them properly.
You can adjust the amount of cayenne powder and chili powder for a more and less spicy dish.
Tried this recipe?
Follow or tag us on Pinterest @izzycooking