Broccoli is one of the most versatile vegetables to eat. You can enjoy it raw with dips, pureed in creamy soups, tossed into stir frys, featured in salads, and much more! The secret to great-tasting broccoli that's tender and crisp is to avoid overcooking it. We've gathered 22 of the Best Broccoli Recipes for you to try. We think you'll love them!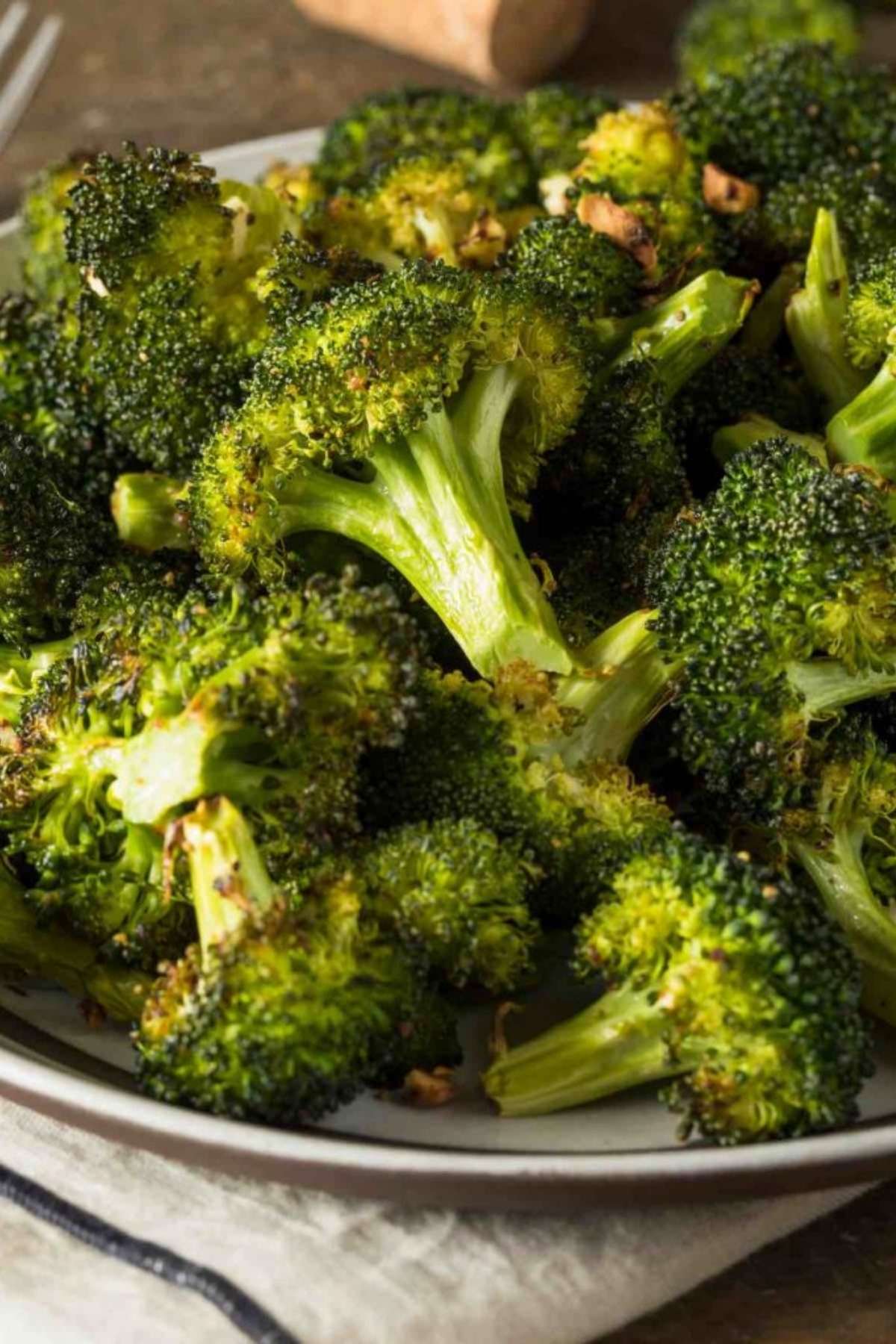 Broccoli Nutrition
Often considered a superfood, broccoli is rich in antioxidants, vitamins, and minerals. It's also very low in calories and a good source of fibre. You may not realize it, but broccoli is also an excellent source of vitamin C. In fact, one cup of broccoli has the same amount of vitamin C as an orange!
What is the Healthiest Way to Cook Broccoli?
The key to retaining the nutrients naturally found in broccoli is to avoid cooking it for too long. Steaming cooks broccoli quickly, and is one of the best ways to maximize its nutrients. Other excellent cooking methods include roasting, blanching, sautéing, and using an air fryer or a microwave oven.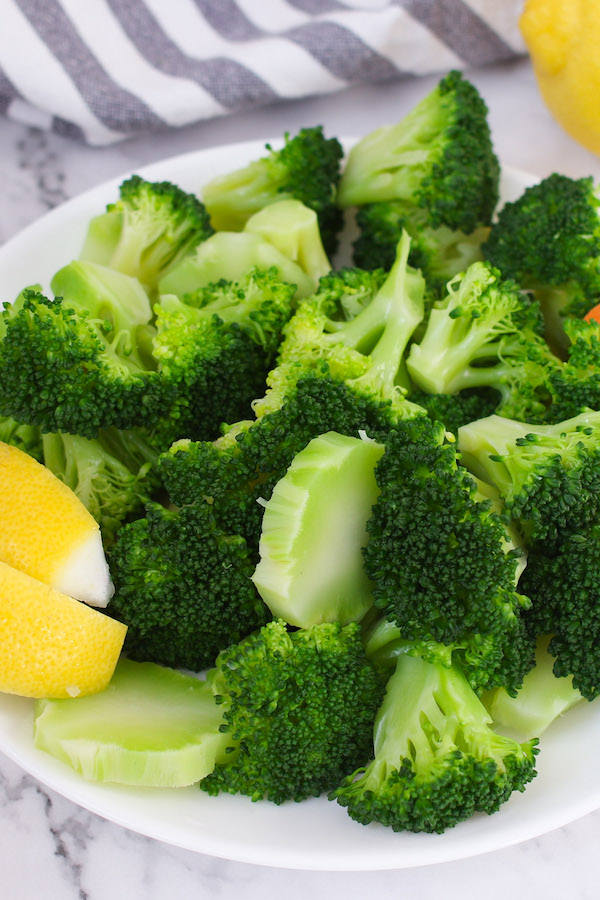 We often use our microwaves to reheat food, but did you know they're also a great way to steam fresh veggies? If you're busy preparing dinner, it's easy to quickly prep broccoli and steam it in the microwave with excellent results!
This favorite Chinese food take-out dish is easy to prepare at home! It's cooked in one pan, takes just 30 minutes to land on your dinner table, and tastes incredible. Serve it over a bed of rice or egg noodles for a delicious weeknight meal.
Creamy, rich, and comforting, this flavorful soup is easy to pull together. Made with fresh or frozen chopped broccoli, and ingredients you're sure to have on hand, it takes just 35 minutes to make!
Garlic and broccoli are a great pair and roasting them together in the oven results in a sweet, delicious flavor that's hard to resist! Add some roasted chicken and potatoes and you have the perfect Sunday evening meal.
This dish is a wonderful combination of creamy rice, tender broccoli, and gooey cheese. Big on comfort, it's perfect for fall or winter dinners. Serve it with a crisp green salad and dinner is served!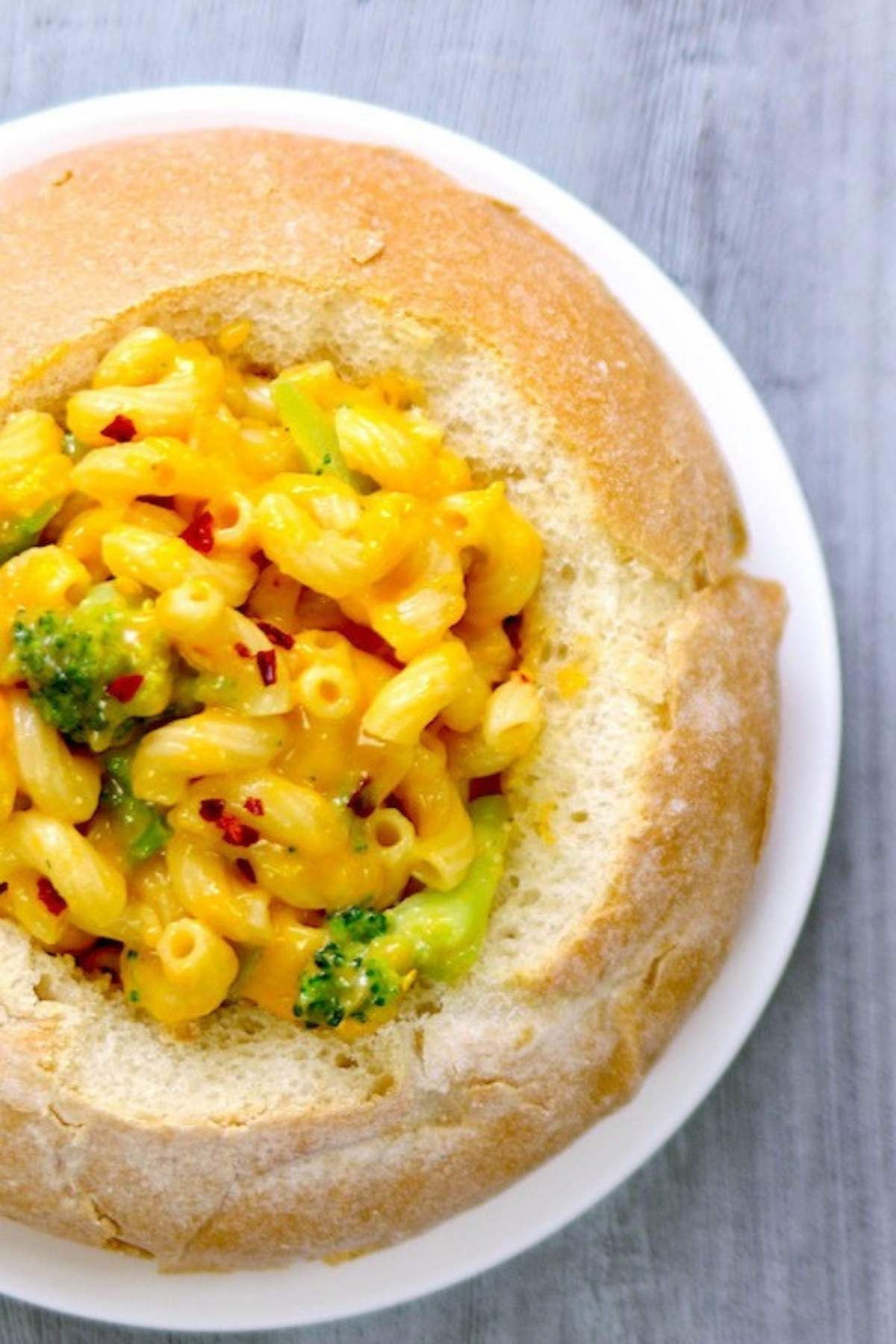 This mac and cheese dish couldn't be easier to prepare – it's made in the microwave! Ready to eat in just 15 minutes, it's the perfect solution for a quick and filling hot lunch.
This one-pot pasta dish is light enough to serve on a warm summer evening. You'll love the tangy flavor of the lemon garlic sauce, and we think this dish would be perfect with grilled fish.
Whether you're following a vegetarian lifestyle, or it's Meatless Monday in your household, this hearty stir-fry is sure to please. Serve it with fried rice and an eggroll for a weekday treat!
Creamy soups never disappoint and are definitely considered a comfort food. This version of cream of broccoli soup includes 6 cloves of garlic, fresh ground pepper, and a spritz of lemon juice, so you know it's packed with flavor!
Looking for something different to prepare for your next potluck? Broccoli salad is sweet, creamy, tangy, and crunchy! It's super-easy to make and is always a hit with families and guests alike.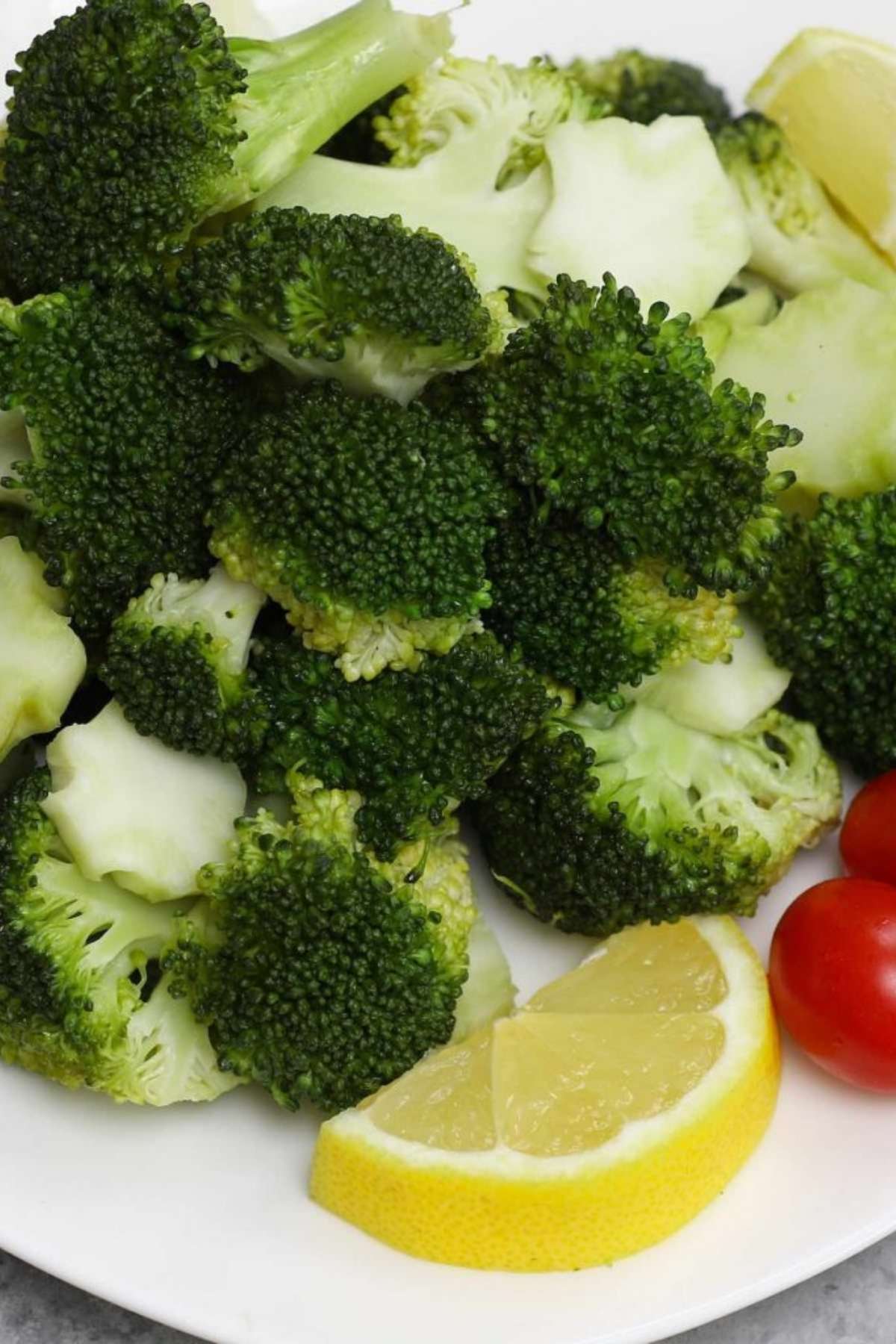 Not a big fan of broccoli? It could be because the broccoli you're had in the past was overcooked. This recipe shares how to cook broccoli that's healthy, tender-crisp, and delicious!
This stir-fry comes together with ingredients you likely have on hand and is ready to eat in just 30 minutes! Serve this saucy dish over rice for the perfect weeknight meal.
Looking for a change from regular cabbage coleslaw? How about a broccoli slaw instead? This sweet and crunchy salad has tangy dried cranberries and crunchy pecans for amazing flavor and texture!
Have you ever tried a salad made with broccoli and cauliflower? It isn't common but boy is it delicious! Tossed in a tangy vinaigrette, this salad would be perfect alongside rich grilled sausages. And with just 97 calories per serving, it's a great salad for weight watchers!
If you're already in the backyard preparing dinner on the grill, why not add broccoli? Grilled broccoli takes on a delicious smokiness while remaining pleasantly crunchy. Add your favorite seasonings like lemon pepper, italian seasoning, or steak seasoning for a punch of flavor!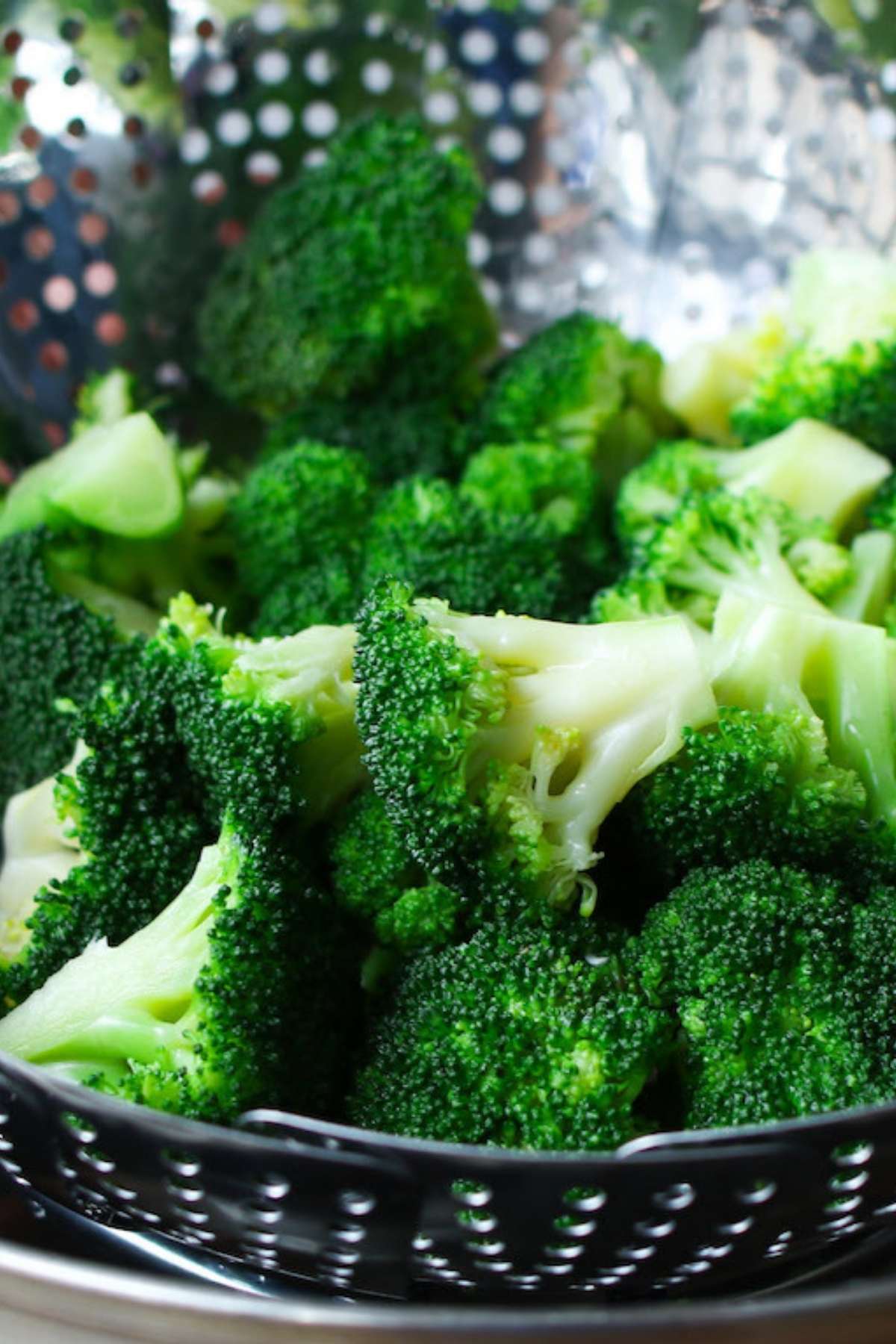 If you're looking for crisp and vibrant broccoli to serve as a side dish, steamed broccoli is an excellent option. It takes minutes to prepare and comes out perfect every time.
The one-pan dish is cooked in the oven for ultimate convenience. And because shrimp takes just minutes to cook, it's the perfect protein to bake with broccoli. If you're watching your carbs, this dish is a great option!
Use your air fryer to cook broccoli that has a delicious lightly roasted flavor. It's delicately seasoned and perfect to serve as a snack!
Often served for brunch, quiche is a comfort food that won't weigh you down. For extra convenience, grab a pre-made pie crust from the grocery store! Serve it with a crisp green salad for a complete meal.
If you're following a keto lifestyle, this soup is for you! It's ready to eat in less than 30 minutes, has just 5 grams of carbs per serving, and is absolutely delicious!
This cheesy broccoli soup gets its extra heartiness from potatoes! Ready to serve in just 30 minutes, it would be perfect with your favorite crackers.
Broccoli pairs beautifully with pasta and this recipe is proof! Ready in just 30 minutes, it has everything you love: tender pasta, crunchy broccoli, salty mozzarella, and savory chicken. Enjoy!
How to Blanch Broccoli?
Blanching broccoli is a great way to prepare broccoli that's nutritious and delightfully crisp-tender. Bring 4 quarts of water and 2 teaspoons of salt to a rapid boil. Fill a large bowl with cold water and ice. Add the broccoli to the boiling water and cook for 2 to 3 minutes. Keep an eye on the colour; the broccoli should be bright green when it's ready. Immediately remove the broccoli and add it to the ice water. This stops the broccoli from cooking so it retains its vibrant color and tender-crisp texture.
What Goes Well with Broccoli?
Broccoli is a super-versatile vegetable that goes well with all kinds of meat, seafood, veggies, salads, and of course hearty creamed soups. The next time you're at the grocery store, pick up some broccoli to prepare a delicious meal!
You May Also Like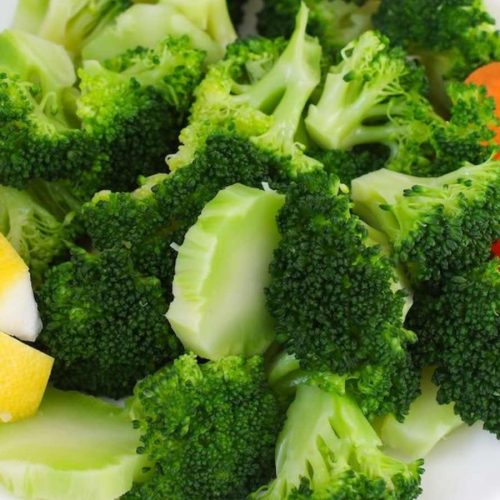 Healthy Steamed Broccoli Recipe
If you're looking for crisp and vibrant broccoli to serve as a side dish, steamed broccoli is an excellent option. It takes minutes to prepare and comes out perfect every time.
Print
Pin
Rate
Ingredients
1

large head broccoli

3/4 lb or 350 grams

salt

to taste

black pepper

freshly ground
Instructions
Add about an inch of water to a saucepan, bring to boil over high heat.

Meanwhile, clean your broccoli and cut the stem away from the crown. Slice the florets into 2-inch pieces.

Peel the team and cut crosswise into ½-inch thick slices.

When the water is boiling, place the broccoli florets in a steamer basket inside the pot.

Cover the steamer, reduce heat to medium and steam for 5-7 minutes.

Remove from heat as soon as you can pierce your broccoli stalk with a fork.
Notes
Make sure not to overcook your broccoli. Start checking after 5 minutes as small florets should be fully cooked.
Make sure that you add broccoli after the water is boiling.
If you don't have a steamer, you can still make this recipe using microwave method or boiling the broccoli
To store steamed broccoli, place it in an airtight container in the refrigerator. It'll last for 3-4 days.
Tried this recipe?
Follow or tag us on Pinterest @izzycooking