If you'd like to skip the cold cuts and opt for something on the lighter, fresher, and healthier side, we've got you covered. Below you'll find 17 of the Best Vegetarian Sandwiches – from a juicy tomato sandwich to a satisfying vegan falafel sandwich and everything in between, you'll find many meatless sandwich recipes to love.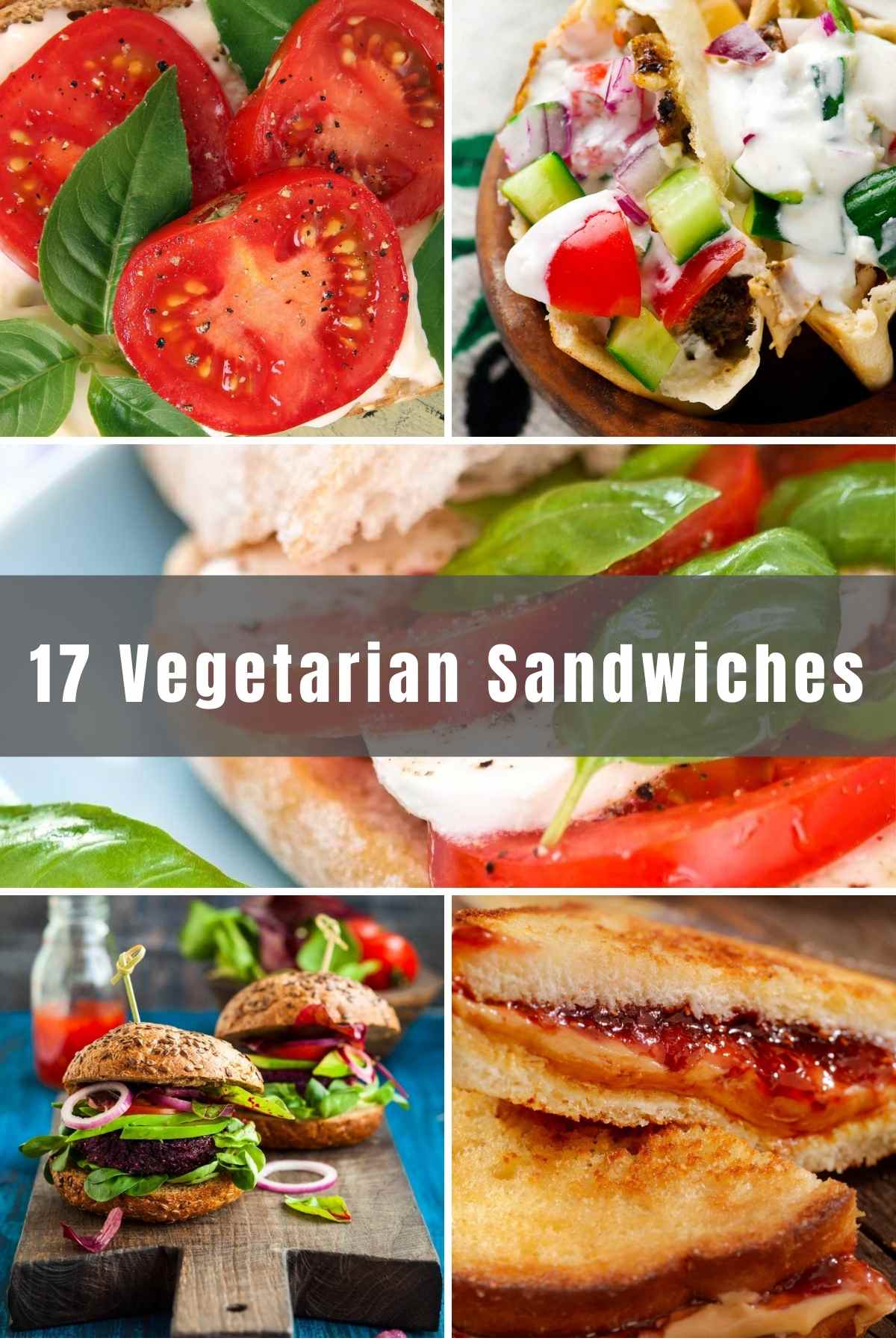 What Are Some Trendy Vegetarian Sandwiches?
Whether you're new to the vegetarian scene or simply looking for healthier sandwich options, here are some trendy suggestions to try! You can never go wrong with a tomato sandwich, a vegan grilled cheese sandwich, a veggie burger, or even a Greek pita sandwich. These sandwiches are light enough to make you feel good but loaded with ingredients to help fill you up.
Simple Cold Vegetarian Sandwiches
Are you ready to put that delicious summer produce to use? This tomato sandwich recipe is as easy as it gets! All you need is your favorite mayo, your choice of bread, fresh tomatoes and some salt and pepper.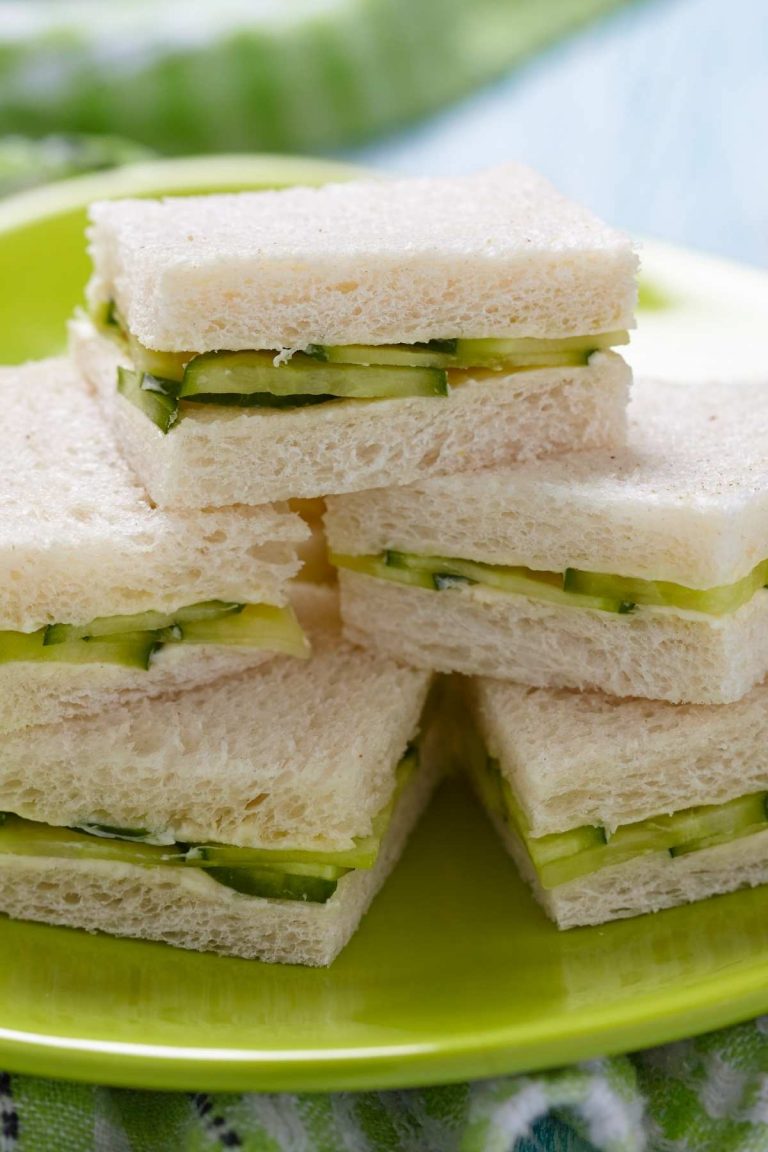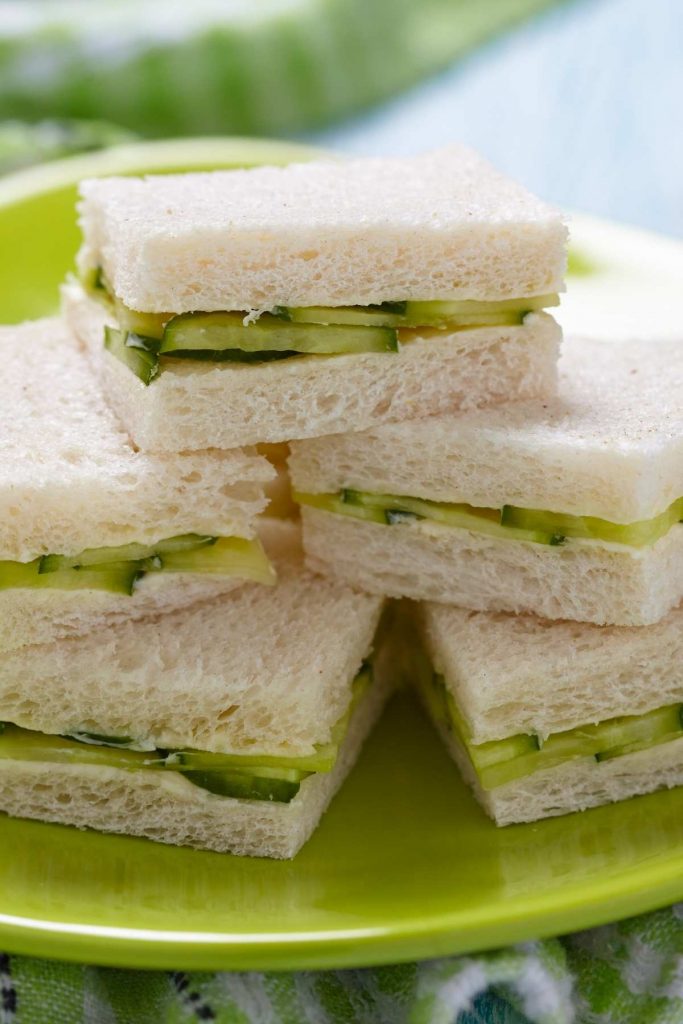 These sandwiches are perfect for those times when you're looking for an appetizer to serve at a bridal party, tea party or a brunch. They're light and incredibly fresh tasting. All you need are crisp cucumbers, fresh bread, and a tangy cream cheese spread. 
The picture alone in this recipe will have your mouth watering. Every bite is loaded with feta, tomatoes, olives, seasonings, and dill, stacked between slices of sourdough bread. It's over-the-top delicious!
It's sweet and spicy all in one bite. Chickpea salad sandwiches are both vegetarian and gluten free. The best part? The creamy filling has hints of dill, mustard, and some tanginess from the vinegar.
By the time your coffee is done brewing, this sandwich will be ready to enjoy. Completely vegan, this recipe uses plant-based eggs, dairy free cheese, and all of your favorite vegetables! 
Easy Vegetarian Sandwiches for School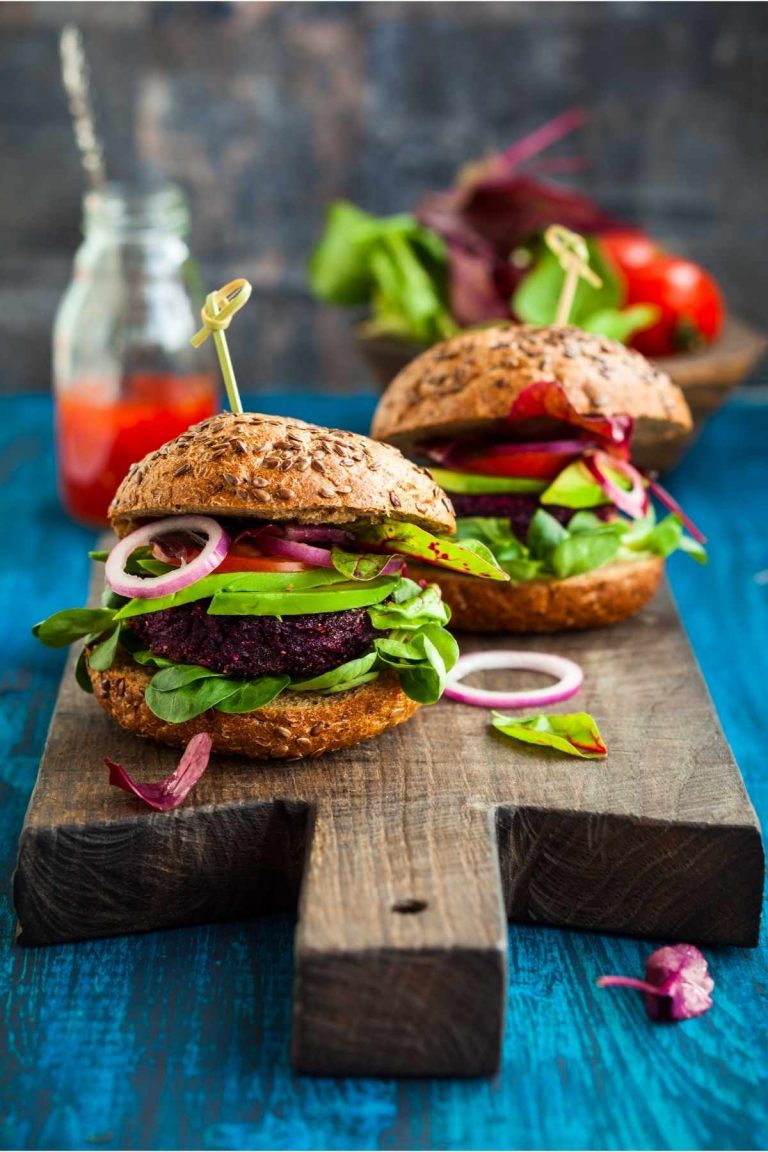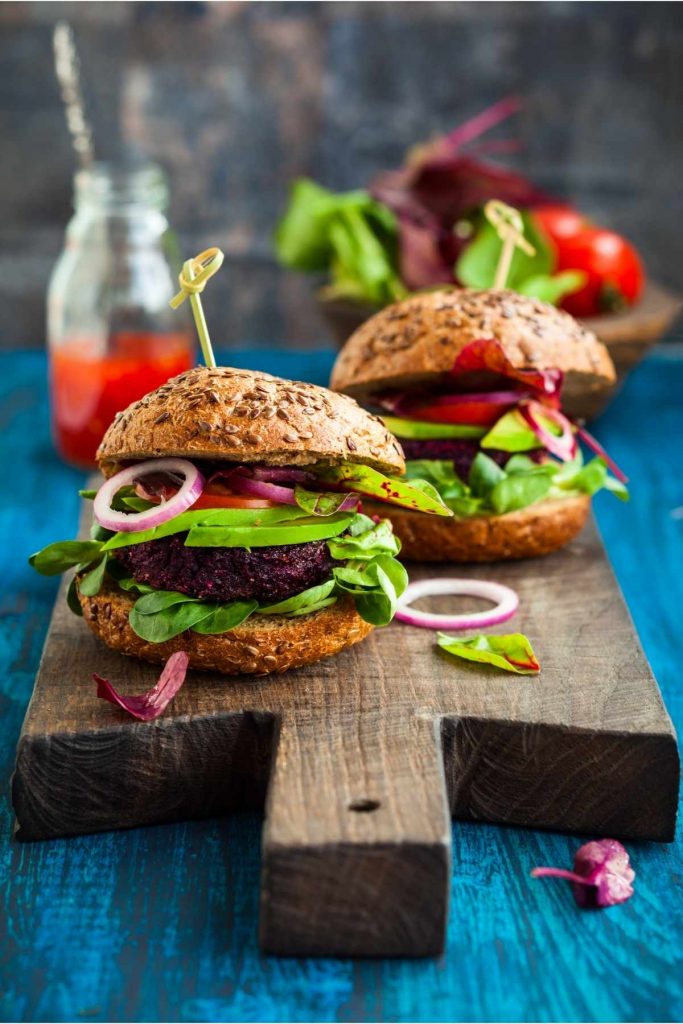 Baked, grilled or fried these classic veggie burgers are a must try! Make them ahead of time to enjoy later, or cook them up to eat right away! Incredibly delicious, you and your guests will never believe these are made with healthy meatless ingredients.
These pitas are stuffed with loads of fresh ingredients that  will fill you up! Greek pita sandwiches take about 30 minutes to prepare and are completely worth it From the salty feta cheese to the soft pita bread and the crunchy veggies, this is a tasty sandwich you don't want to miss.
This classic egg salad sandwich is kicked up a notch, vegetarian style! Using eggs, mayo, scallions, pickle juice, celery, and seasonings, this sandwich will have you coming back for more. 
Perfect for lunch or dinner, vegan falafel sandwiches are absolutely filling. Made with garbanzo beans, chopped onion, fresh garlic and all the right spices, they taste indulgent! And if you're really in the cooking mood – you can even try your hand at making your own pita bread.
Hot Vegetarian Sandwich Ideas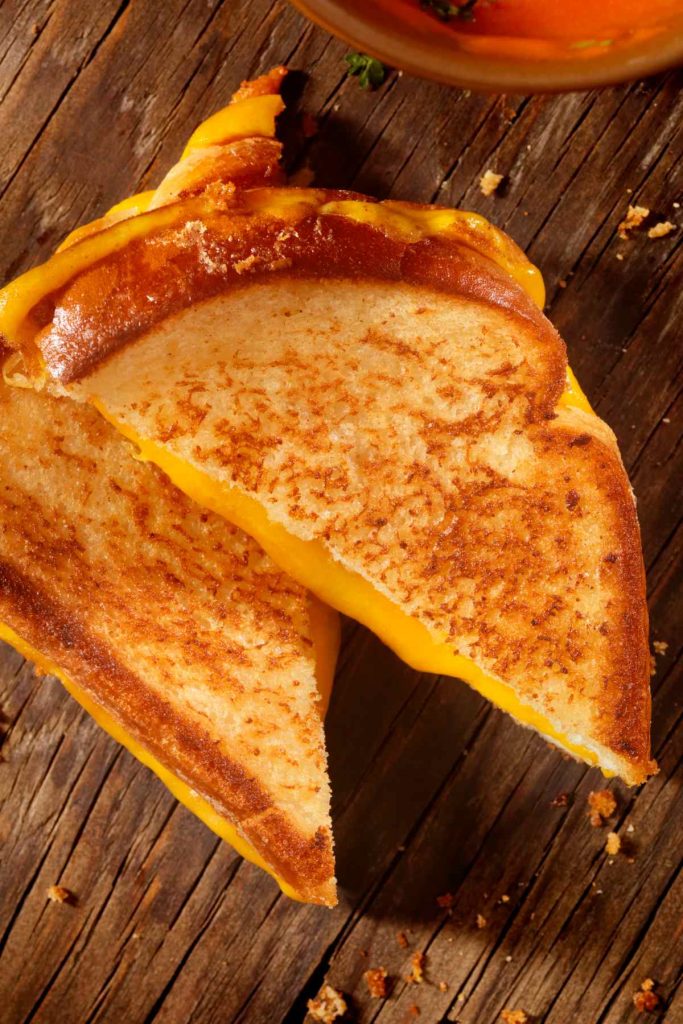 If you're a cheese lover, this one's for you! This vegan grilled cheese sandwich is loaded with delicious cheese and it even calls for vegan sourdough bread. Enjoy!
Grab your favorite vegetables and a skillet for this sandwich. There's even a delicious and creamy herb ricotta spread to smear on the bread.. This sandwich is the perfect combination of great flavors.
Loaded with all your favorite veggies and then some, this veg cheese sandwich is one of the best! You don't have to cook, fry, or even sauté the vegetables. Just combine the ingredients, sandwich between your favorite bread, and use a sandwich press to toast!
Creamy avocado is the star in this recipe! This sandwich is loaded with protein and bursting with flavor. Plus, it's the perfect substitute for an egg and avocado sandwich.
Packable Vegetarian Sandwich Recipes
Don't get scared off by the name, this recipe is really easy to make. Filled with cashew mozzarella, fresh basil, tomatoes and drizzled with a balsamic vinaigrette, it takes just 10 minutes to prepare and 15 minutes to cook!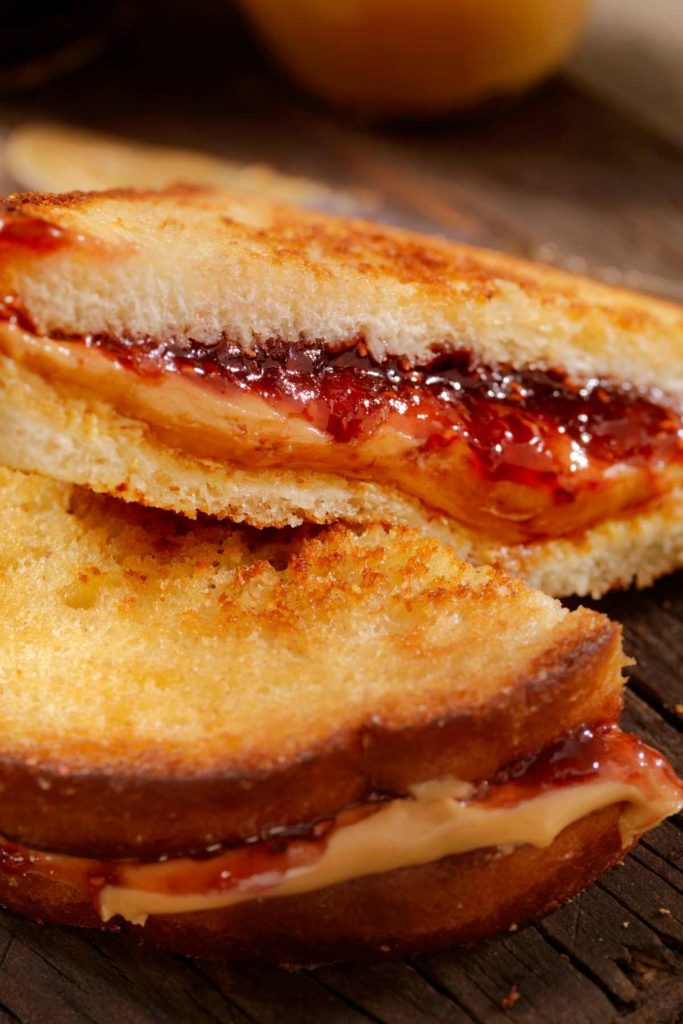 You're probably wondering how a peanut butter and jelly sandwich could possibly be improved. Hint: this one is prepared in the air fryer! Give it a try!
Your search is over; you've finally found the BEST vegan sandwich! It's creamy, healthy and only takes 10 minutes to prepare! The star of this sandwich is the creamy green goddess dressing.
This toasted sandwich is a delicious combination of turkey, cheese, sprouts, and a few select vegetables and toppings. Served between chewy Italian focaccia bread, it's sure to become the best sandwich you've had in years!
You May Also Like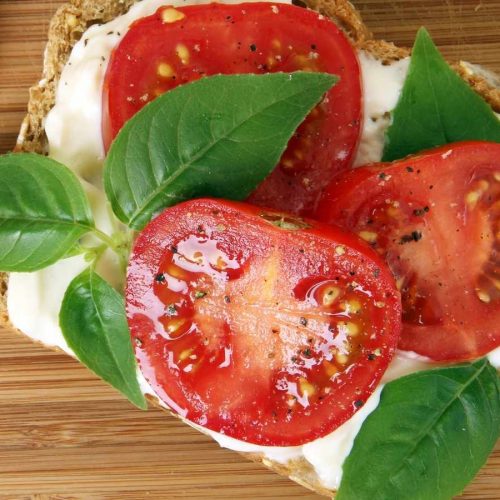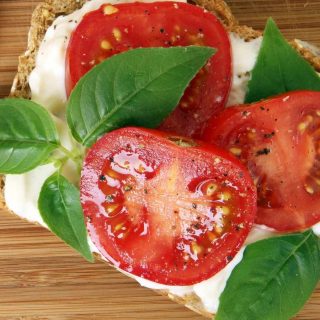 Tomato Vegetarian Sandwiches
This tomato sandwich recipe is as easy as it gets! All you need is your choice of bread, tomatoes, mayo, salt and pepper!
Print
Pin
Rate
Ingredients
1

large tomato

2

tablespoons

mayonnaise

4

slices

your favorite bread

salt and pepper

to taste

butter

for the toast

lettuce
Instructions
Cut the tomato into 1/4- inch slices. Then pat dry with a paper towel.

Toast the bread until crisp or to your liking.

Spread butter on both slices, and then spread mayo on top.

Place the tomato slices on top of one slice. Sprinkle salt and pepper to taste,

Add lettuce on top.

Place the second slice of bread on top and press down slightly. Serve and enjoy!
Tried this recipe?
Follow or tag us on Pinterest @izzycooking