From popular chewy and sticky mochi to rolled ice cream and sweet rice balls, Asian Desserts are delicious delicacies. We've rounded up 33 of the best tried-and-true Asian treats, covering the desserts from China, Japan, Korea, Thai, and India.
Expand your horizons, and taste buds, and read on!
Best Asian Desserts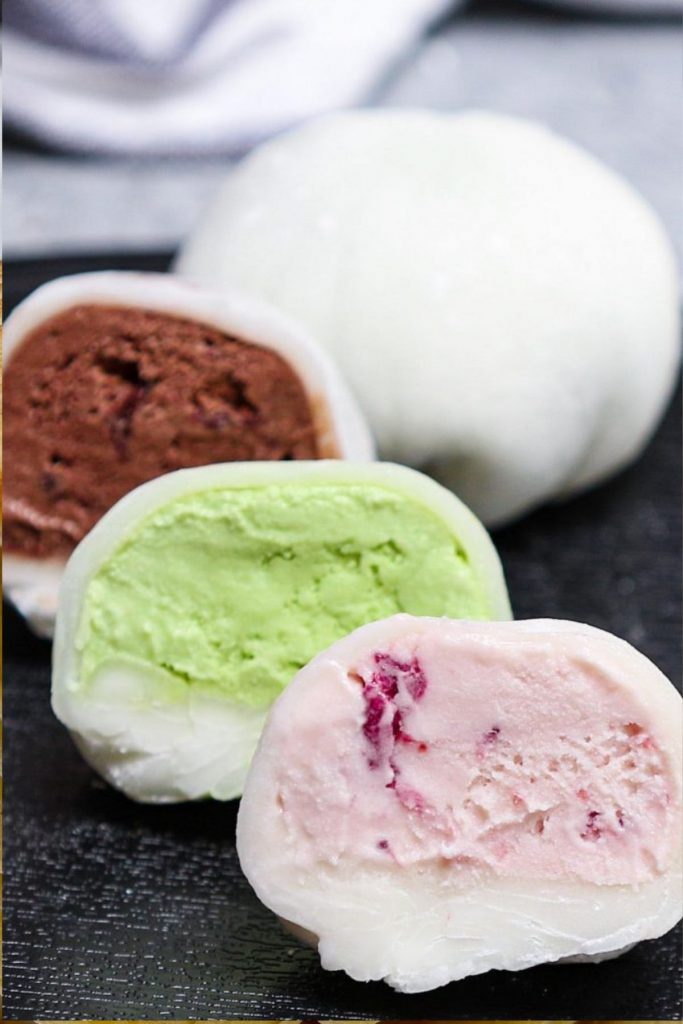 Alright, be honest – have you ever heard of ice cream balls? Again, the right flour (sweet rice flour) here will be key. These have been called "heavenly delicious" so be sure to read on!
Tanghulu is a deliciously simple Chinese dessert consisting of fresh fruit encased in a crunchy, sugary shell. You can make Tanghulu with strawberries, pineapple chunks or mandarin slices.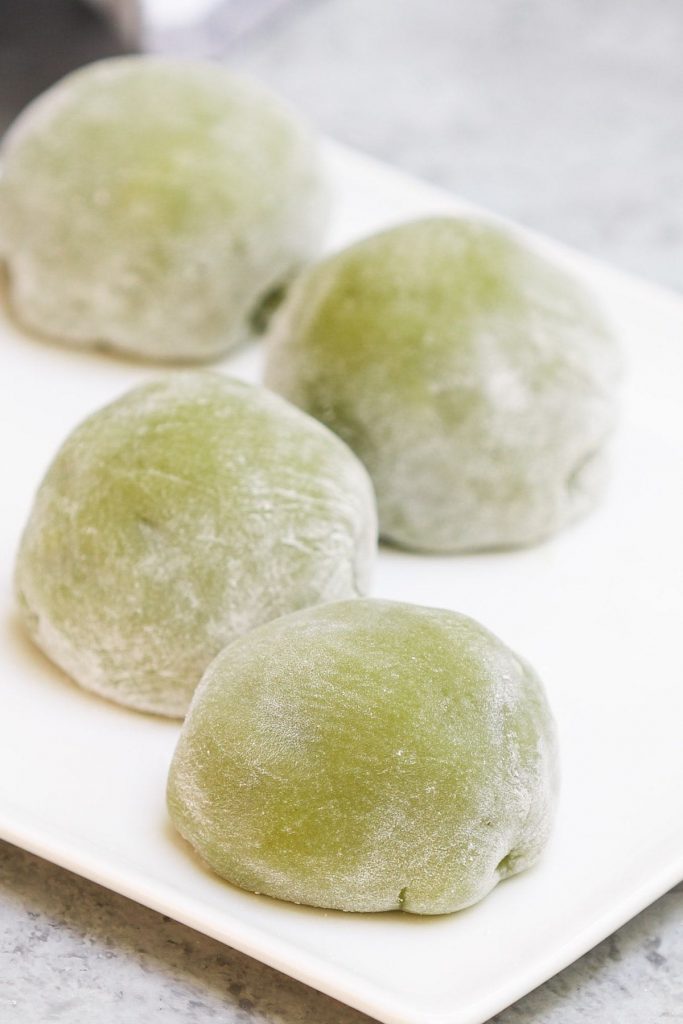 Soft, sweet, chewy and delicious! Need we say more? You can customize the filling you want with this popular japanese dessert. Did we mention they're vegan? Remember the key here is to use the right sweet rice flour.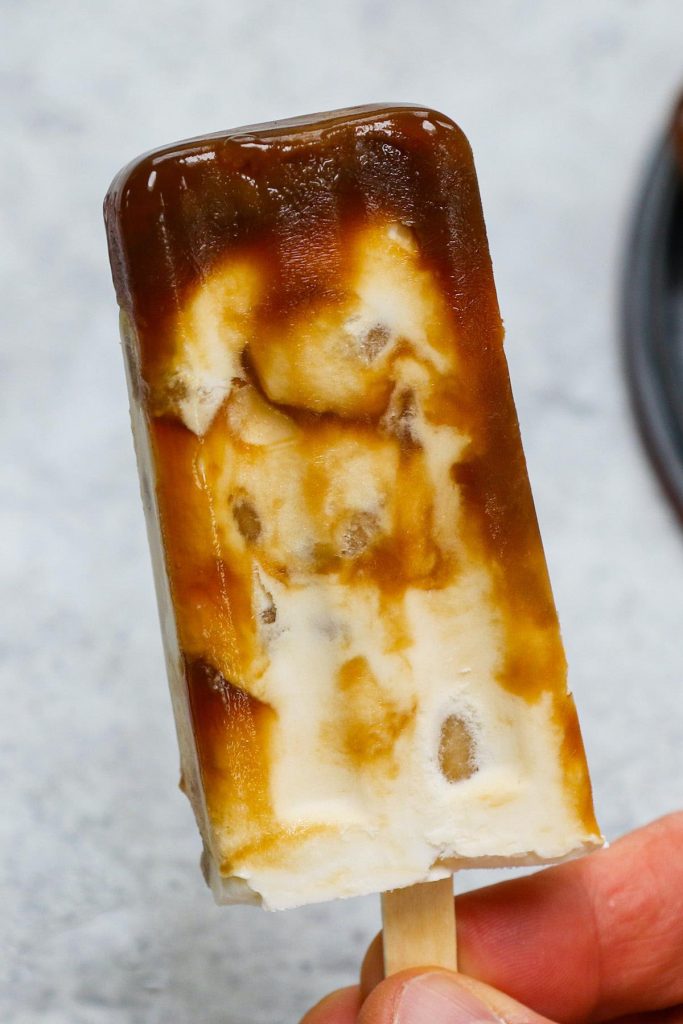 This brown-sugar based Asian dessert recently went viral. You'll love the taste of rich, creamy ice cream and chewy boba pearls.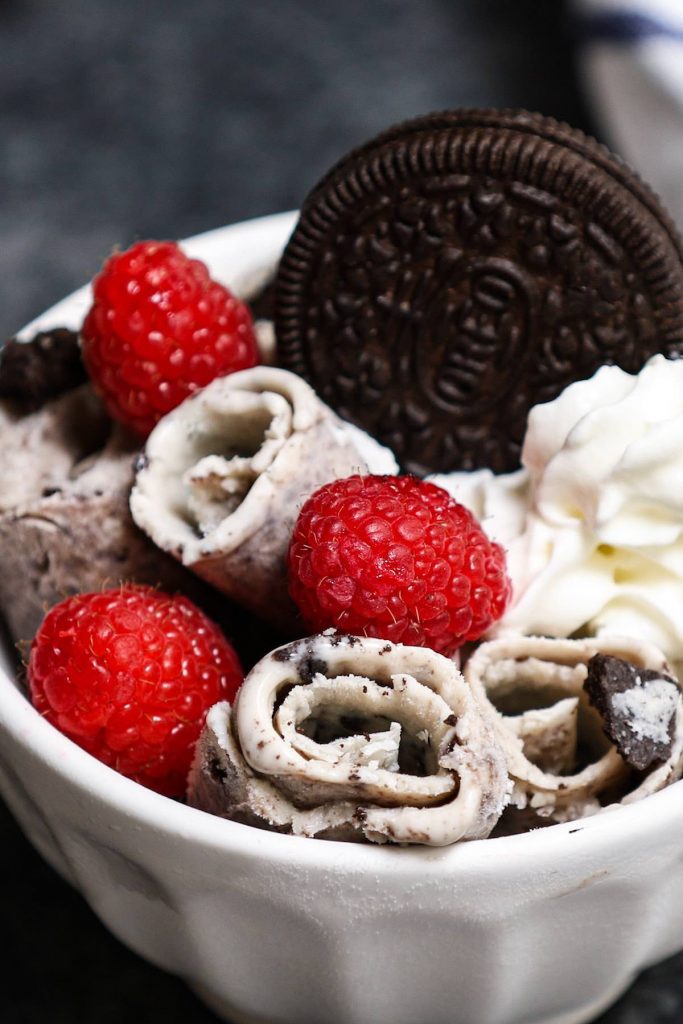 How about this – Thai rolled ice cream is made to order by hand! Then it's stir-fried! What? Mind blow! Say it with me…OH MY! This started in Southeast Asia and has now made its way to the United States. Two ingredients and your favorite topping is all you'll need!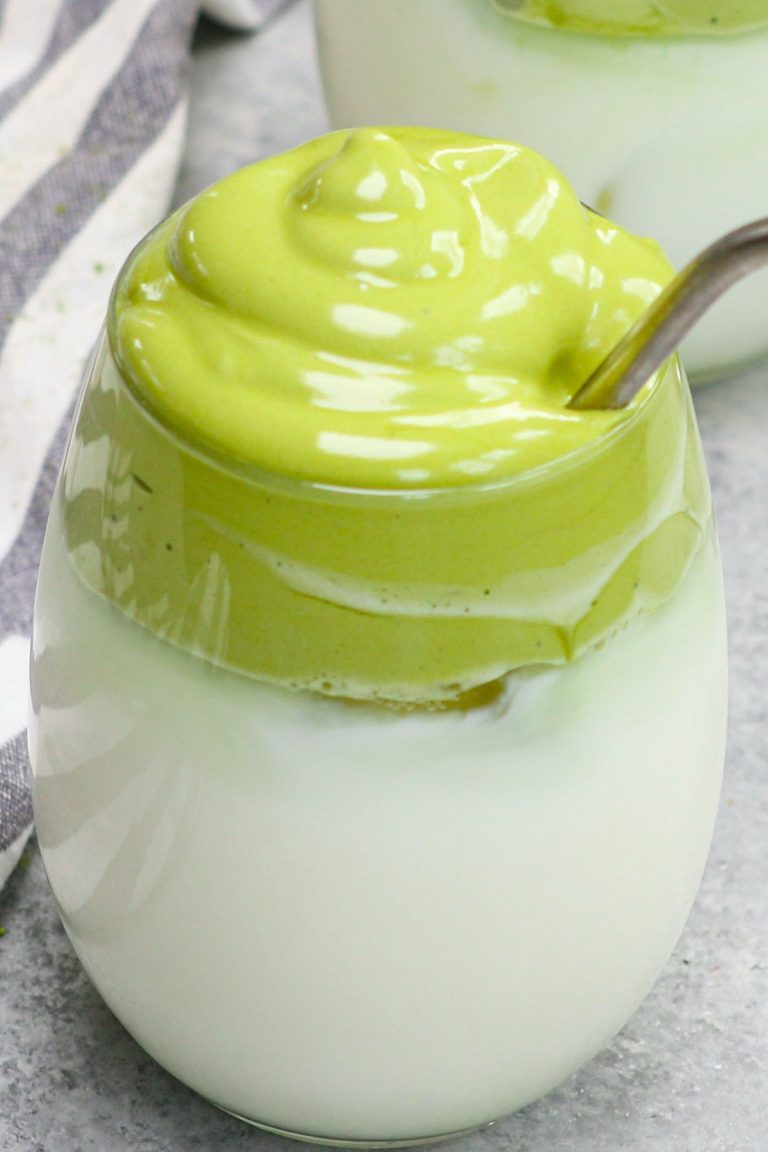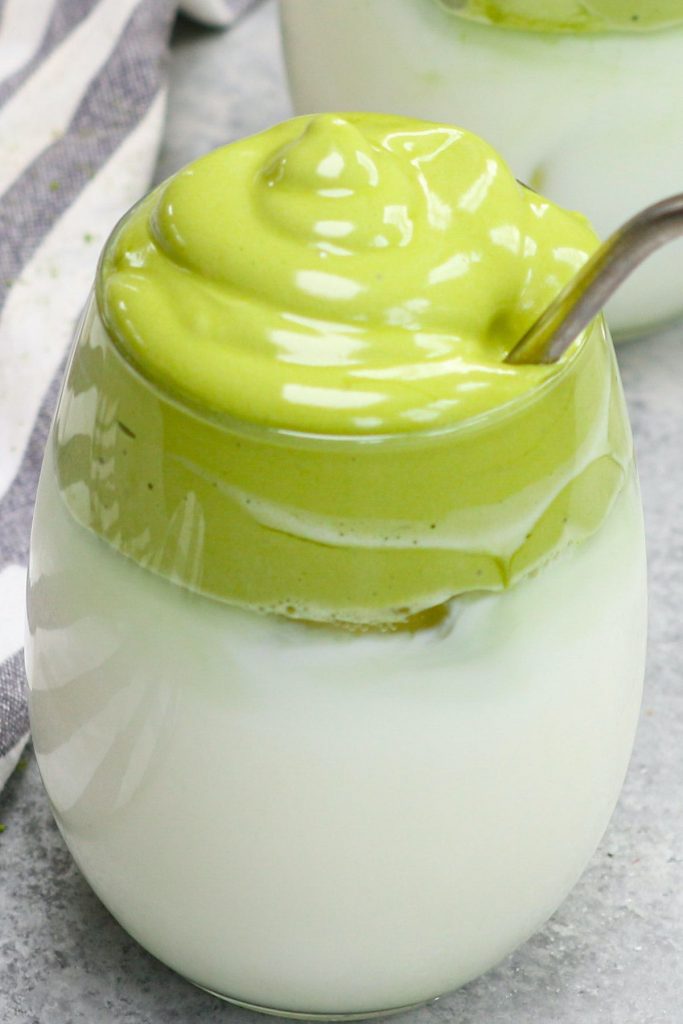 For a bit of a different dessert option, try out Dalgona Matcha. This drink is both sweet and fluffy! Top this with whipped green tea matcha, and you have one beautiful dessert with a pop of color! Made with just four ingredients and 5 minutes of your time, it's one you'll have to try!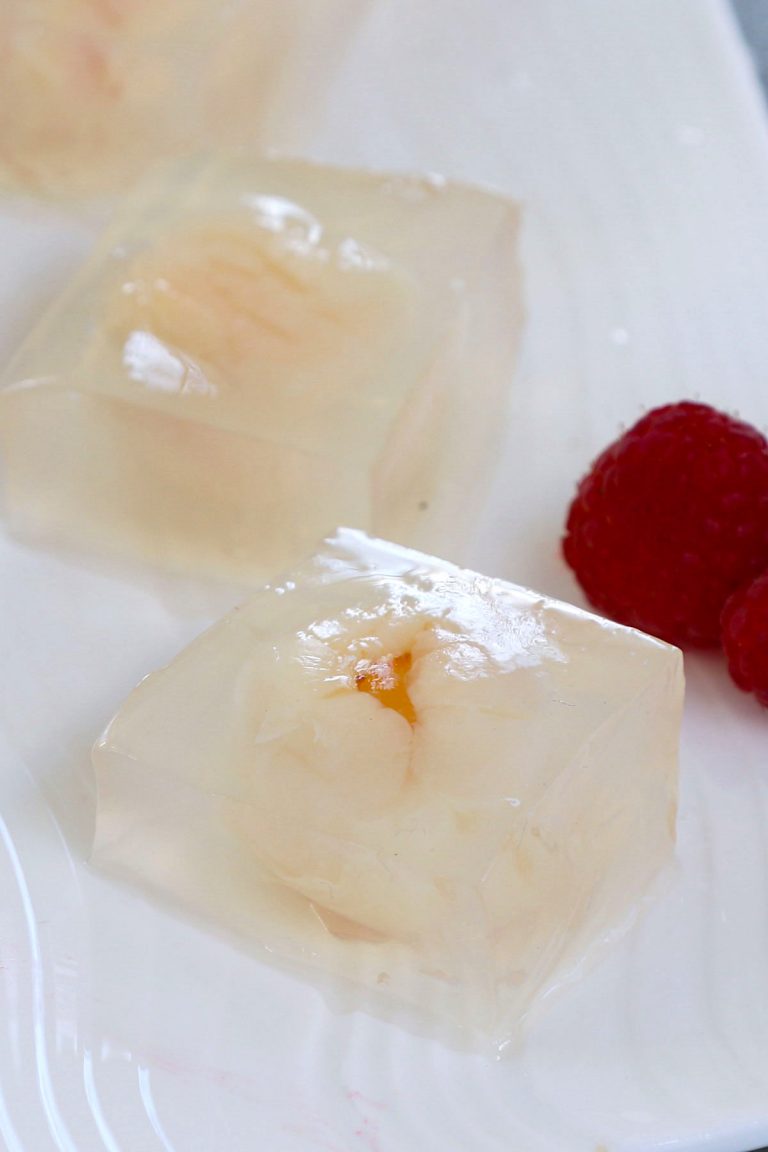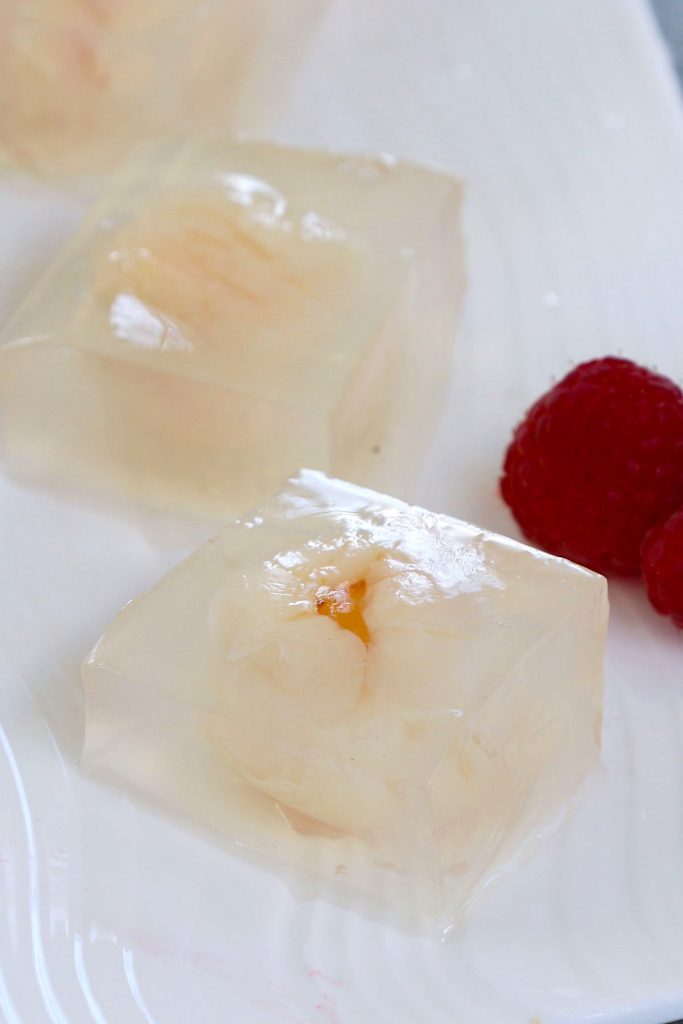 Lychee jelly is sweet, jiggly and super refreshing. Best of all, it's vegan-friendly and uses only a handful of ingredients.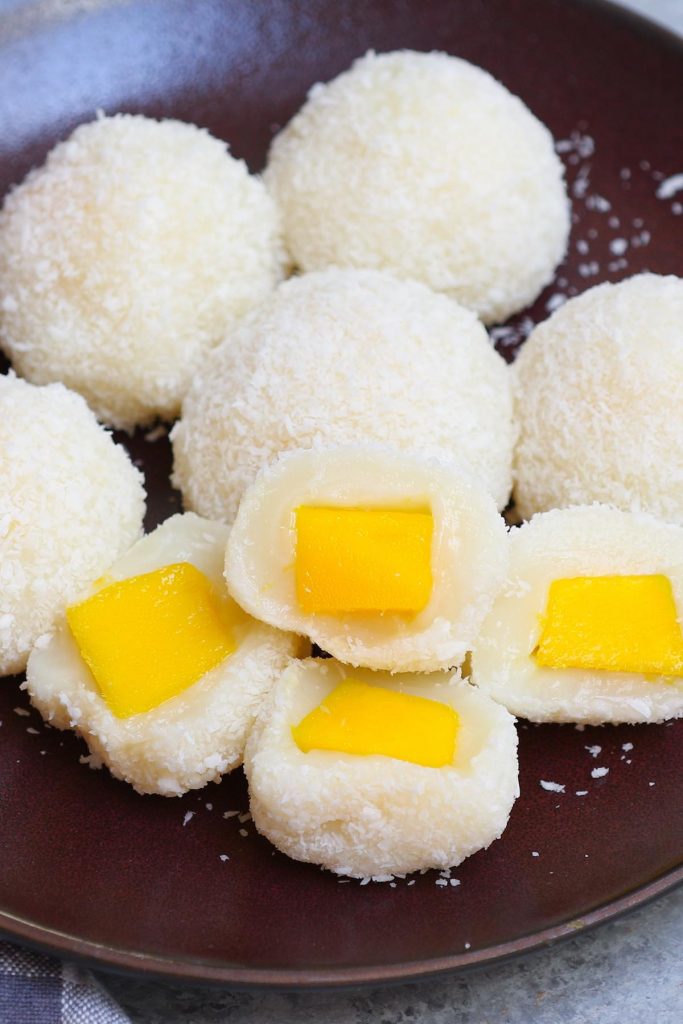 Mango mochi consists of cubes of mango encased in chewy mochi cake and coated in shredded coconut. It's an explosion of flavor and texture.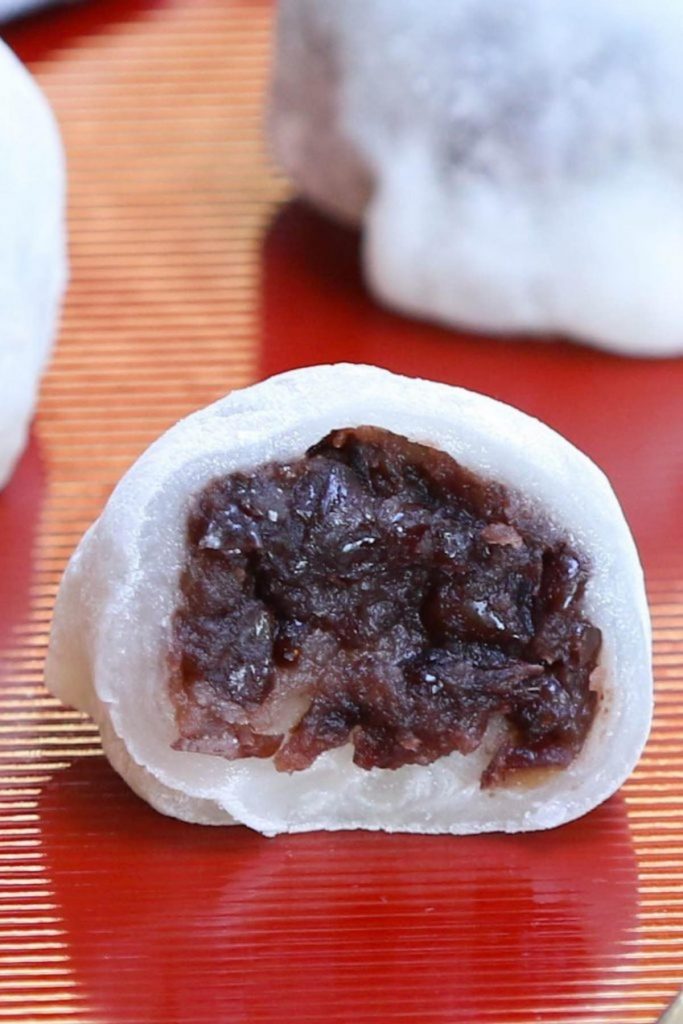 The most popular Japanese dessert, this recipe creates a dessert that is soft, tender and chewy. The mochi rice cake is covered with a creamy, sweet anko red bean paste filling. You will be in dessert heaven once you take a bite of this dessert! You can easily make it in your home and even customize with your own fillings.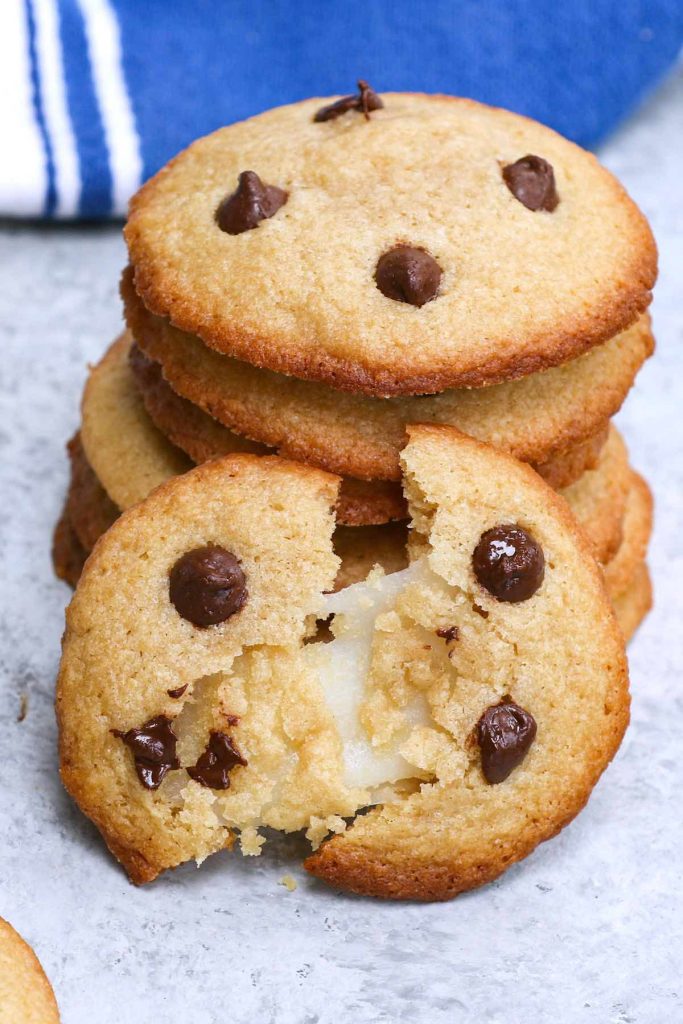 Okay, picture your favorite chocolate chip cookies with a soft, chewy and delicious filling.
Have we intrigued you yet? Another favorite dessert in Japan, we promise they'll be a regular go to for your family too!
Mooncake is a traditional Chinese dessert popularly served during the mid-Autumn festival. Now, you can make it any time of year at home.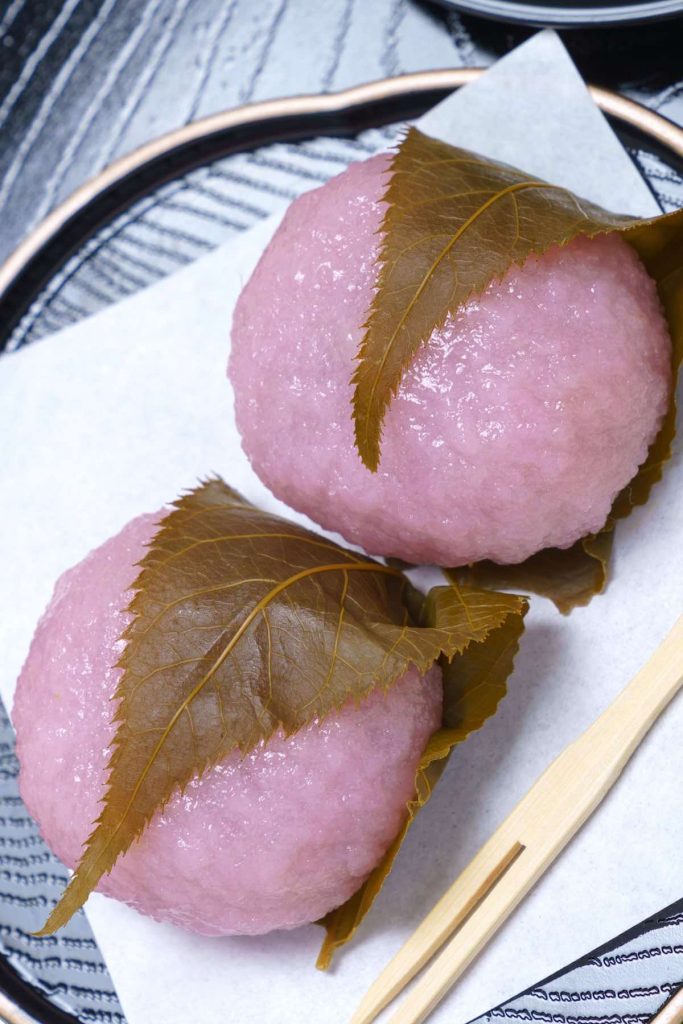 Chewy, sticky rice cake on the outside, and sweet red bean filling on the inside – sakura Mochi is a quick and easy dessert. Rolled into pink mochi balls, and covered with an edible pickled cherry blossom leaf is the perfect dessert for the spring weather.
If you're a fan of cheesecake, then you are or will be a fan of this Japanese cheesecake. Perfectly combining sponge cake and cheesecake in both texture and flavor. The best part about this cheesecake is that it isn't overly sweet, but still provides a heavenly experience through the tart cream cheese and the fluffy cake. Pay attention here though, this recipe takes a bit of patience!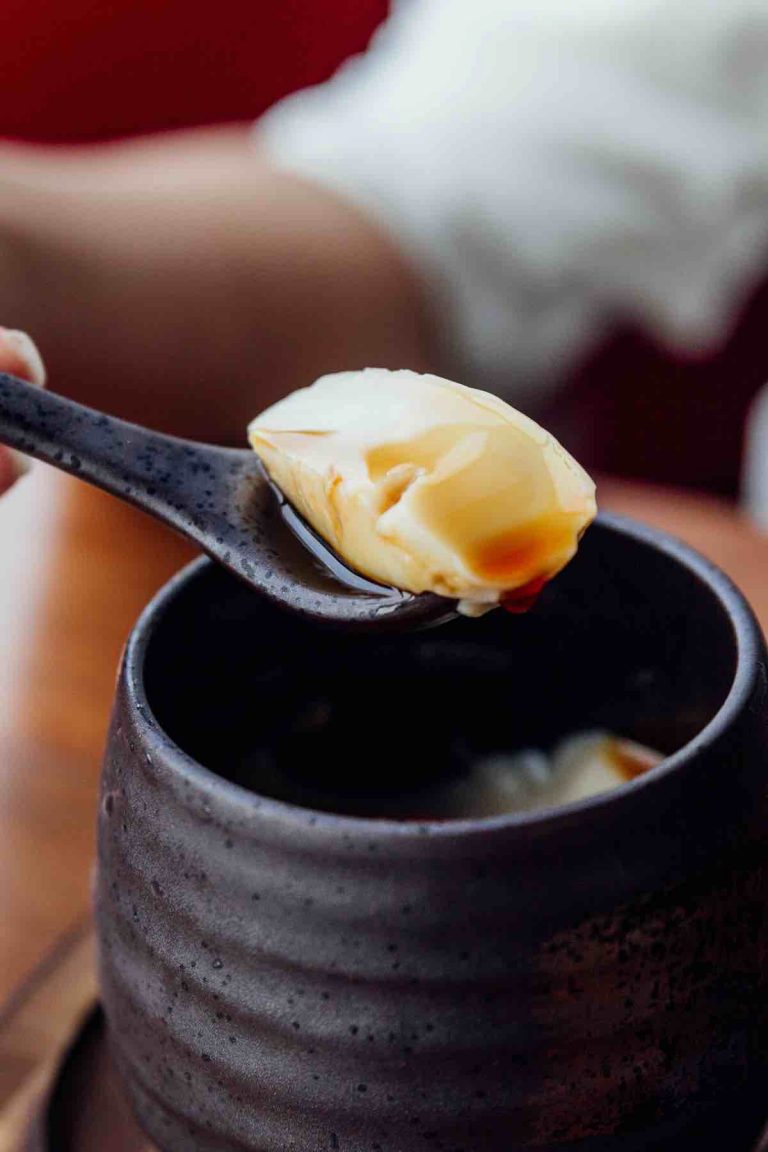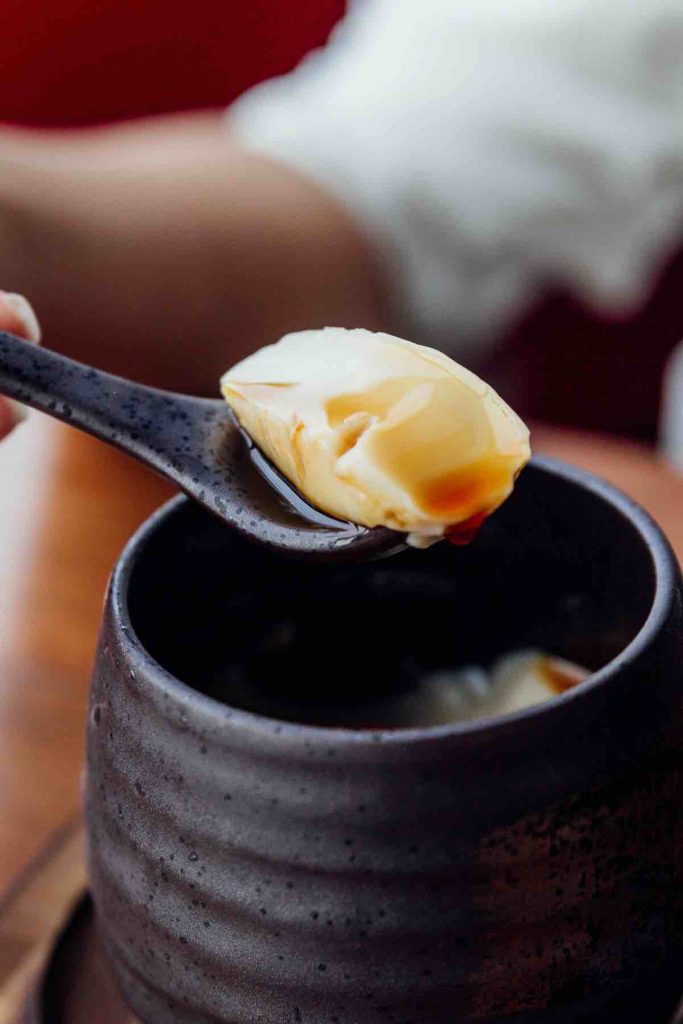 Purin means pudding in Japanese. And although this recipe is called pudding it's more like a flan. Two layers make up this dessert, custard and caramel. Seventeen ounces of pudding awaits you when you're finished with this recipe.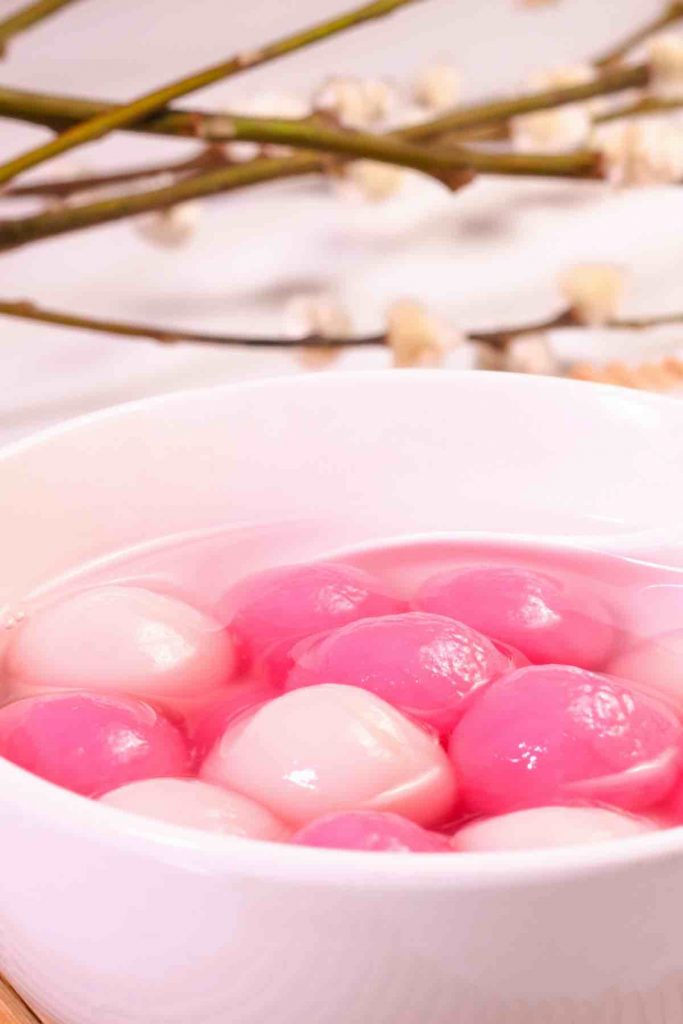 These round, sweet dumplings are as pretty as they are delicious. You'll love the sweet, nutty filling.
If you've enjoyed these tasty balls at Dim Sum, you'll be happy to know they can be recreated at home. The crispy exterior and sweet filling is totally addictive.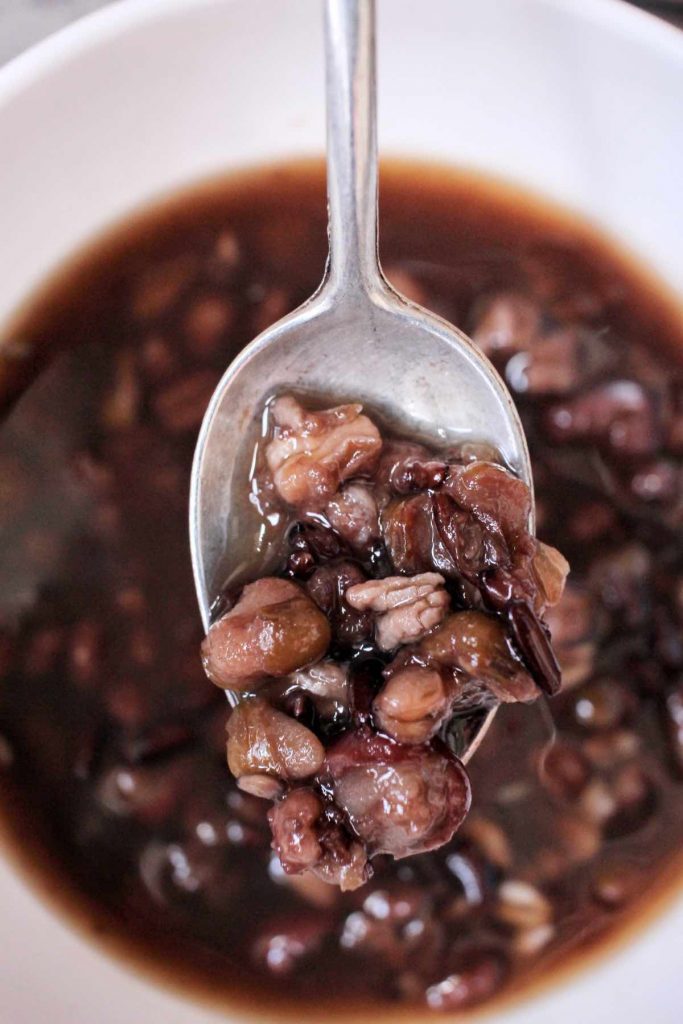 Soup for dessert? Yes! This creamy, sugary soup is made with the incredibly healthy Adzuzi bean.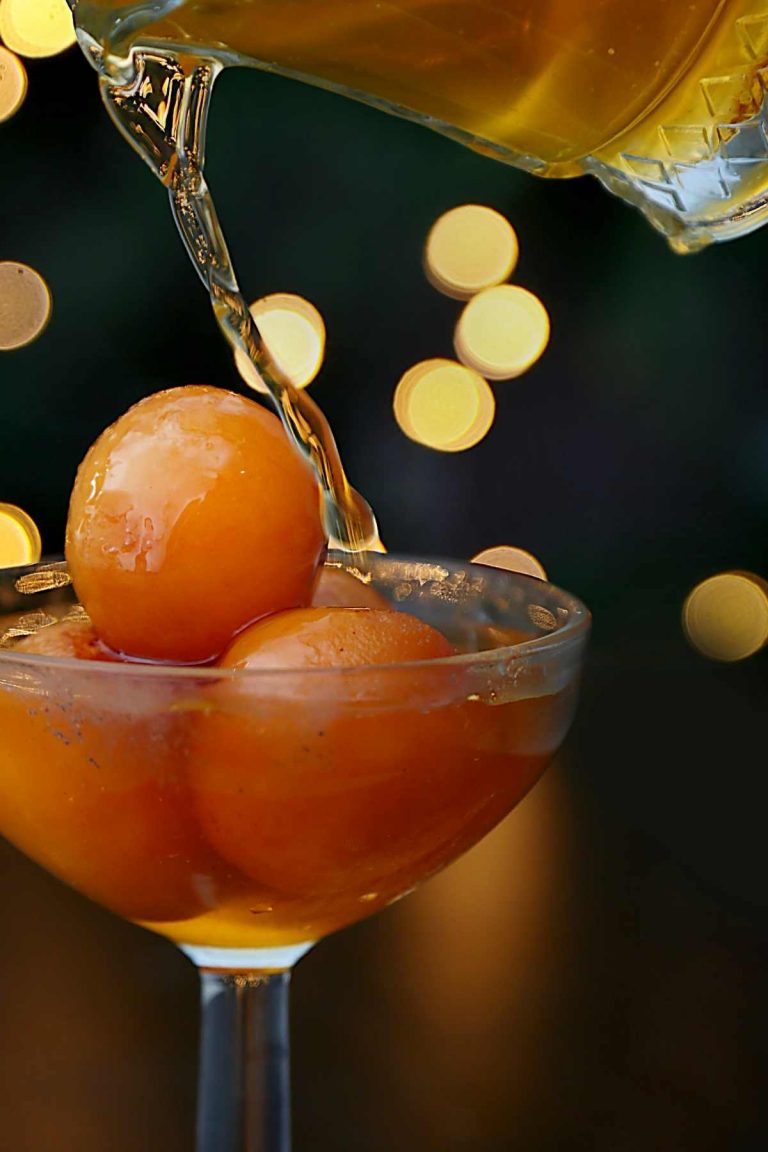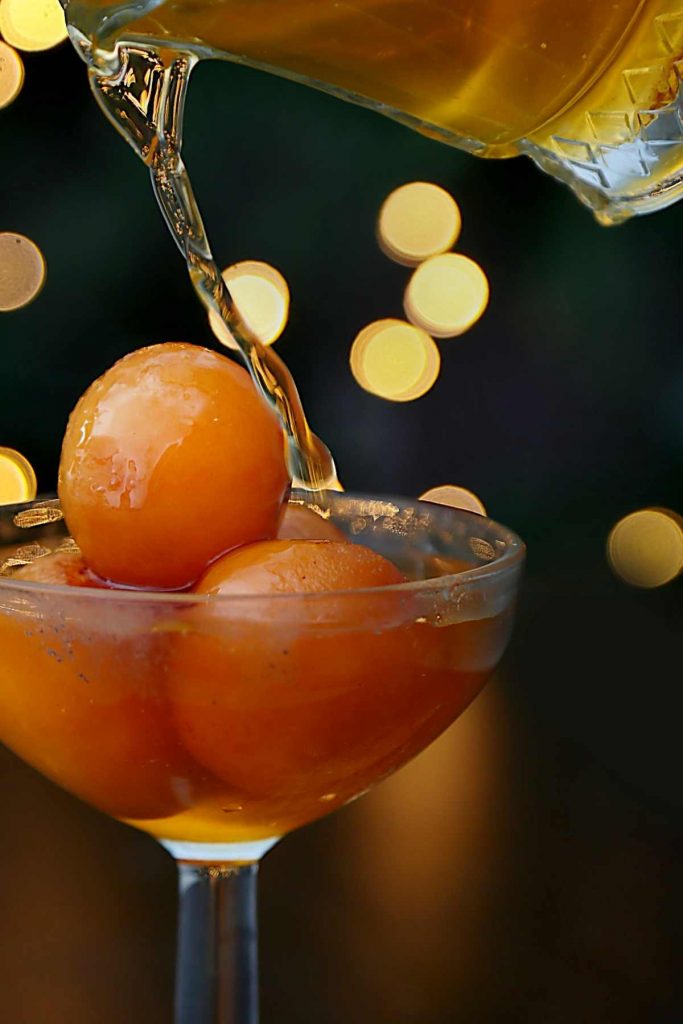 This traditional Indian dessert is similar to a small fried donut that's soaked in a sweet sugary syrup. It's very sweet and would be lovely served with hot tea or coffee.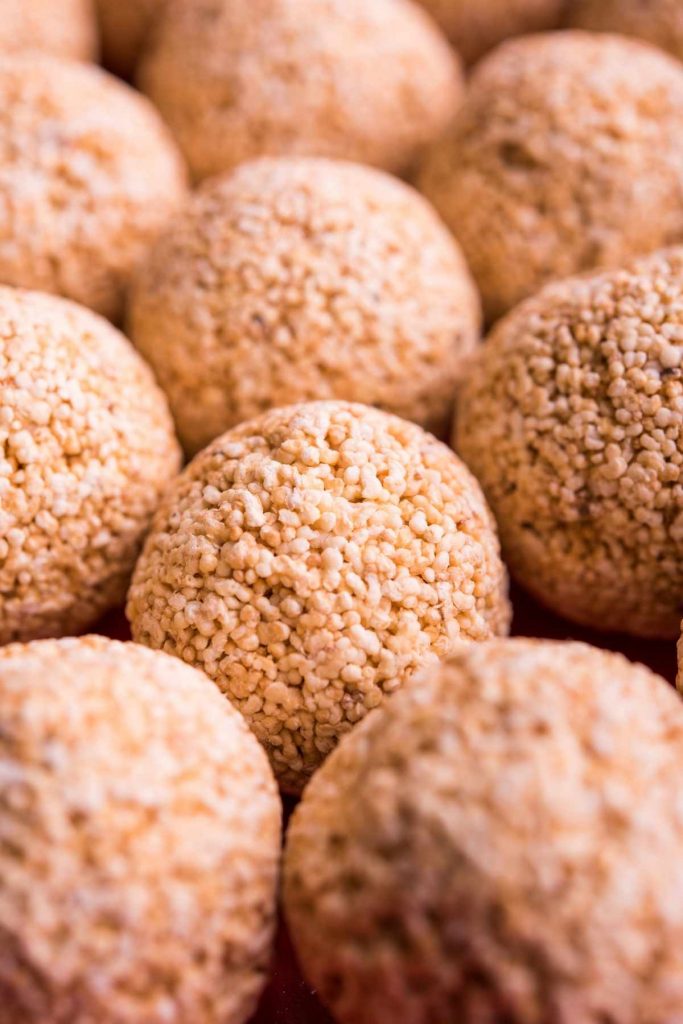 This traditional sweet is often served at festivals and celebrations. The small balls are flavored with saffron and cardamom, and then fried and soaked in a sweet syrup.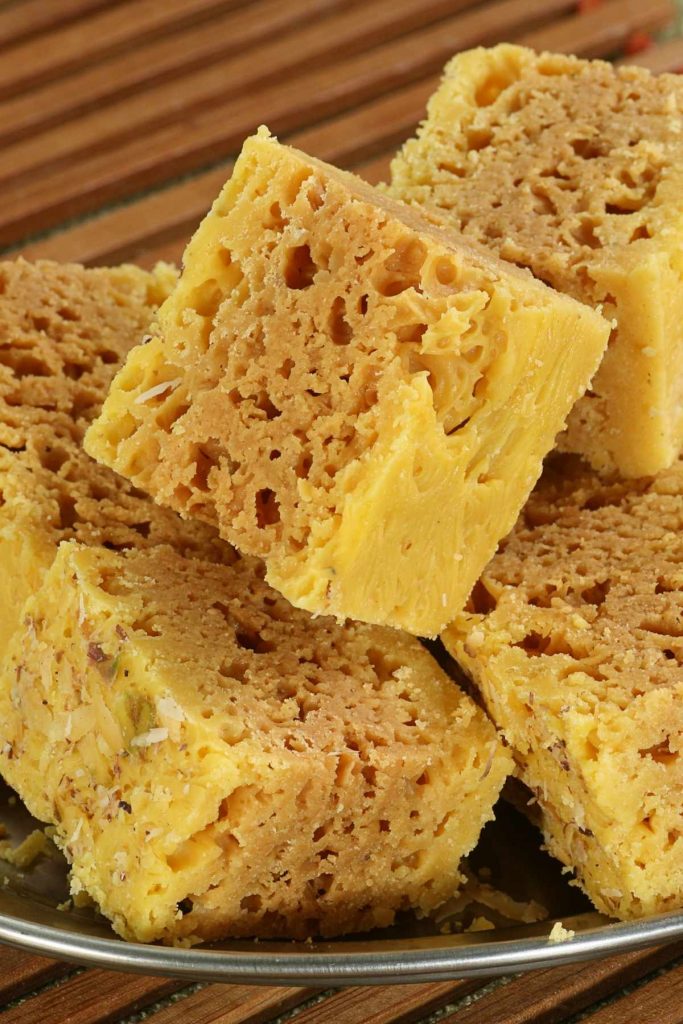 Made with gram flour, ghee, and sugar, this traditional South Indian sweet takes just 30 minutes to make. Follow the illustrated steps in the recipe for tips!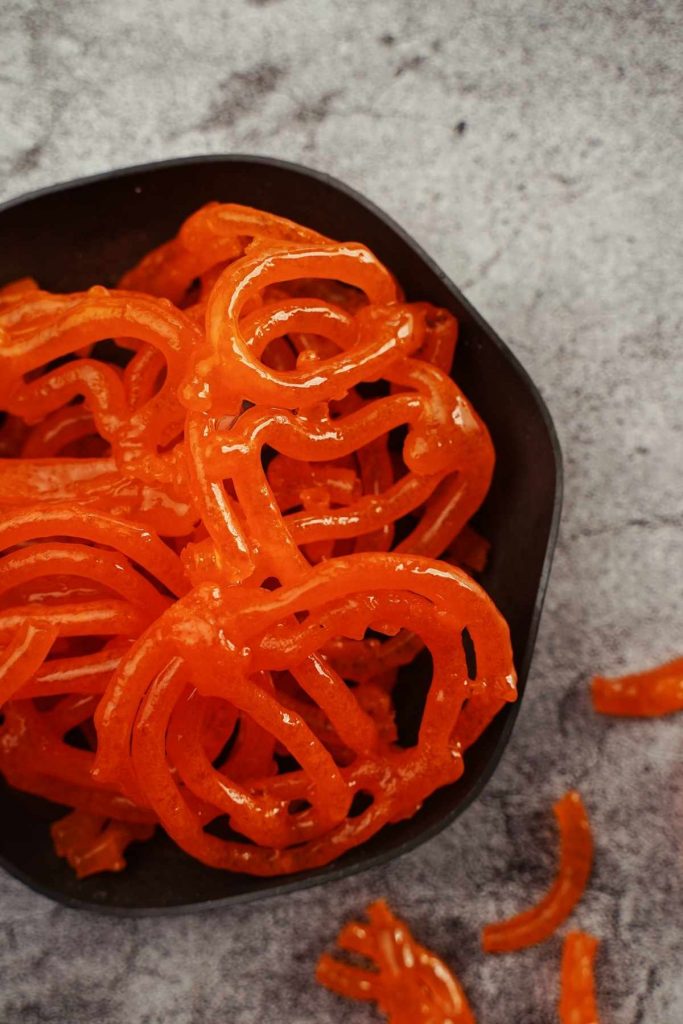 This colorful fried treat is often sold by street vendors but can also be made at home! The batter gets its vibrant hue from orange food coloring.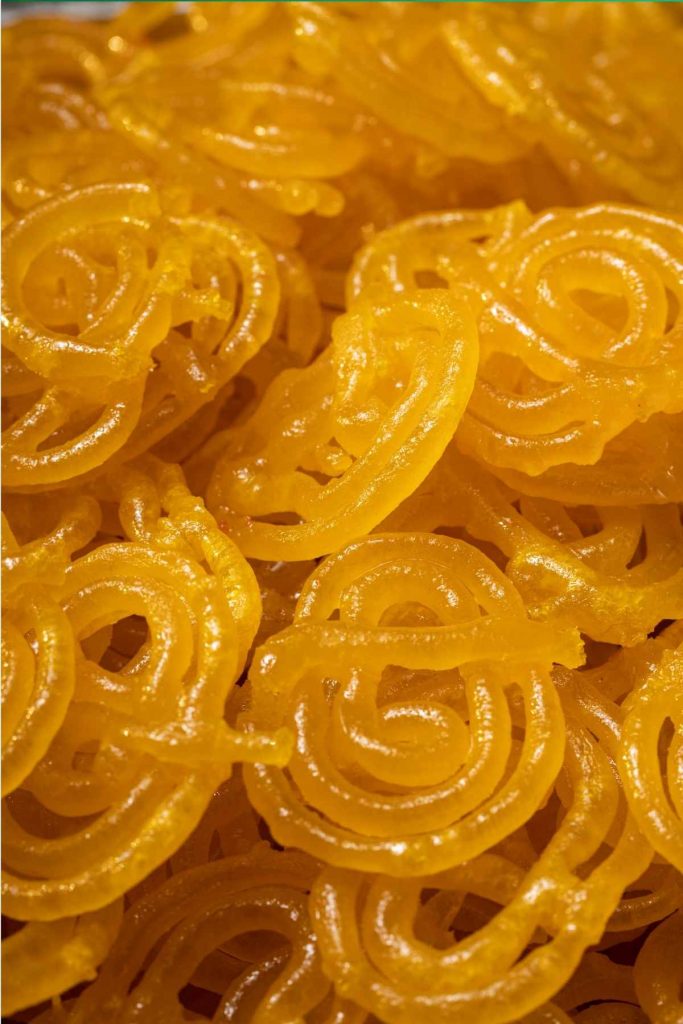 This popular Indian street-food is also easy to make at home! The batter is fried until crisp, and then tossed in a sweet syrup.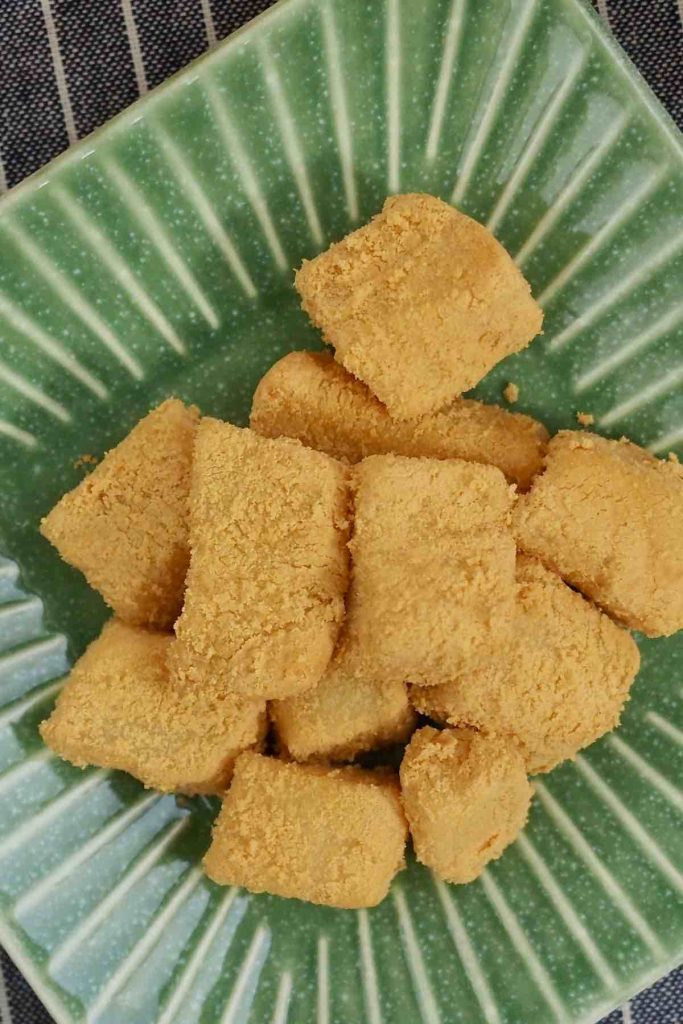 With just 2 minutes of prep and 8 minutes of cooking time, you'll be able to enjoy this Korean Sweet Rice Cake before you know it! They're soft, chewy, sweet, and nutty! You may be surprised to learn that this treat is made with rice!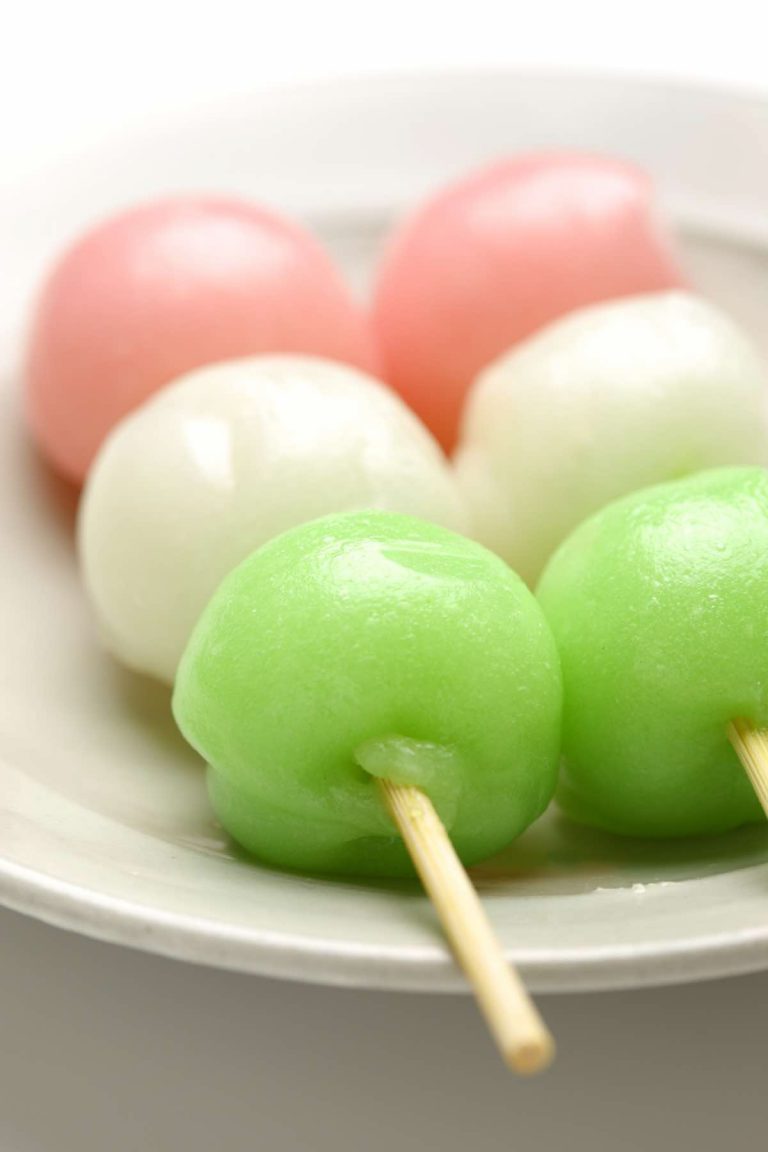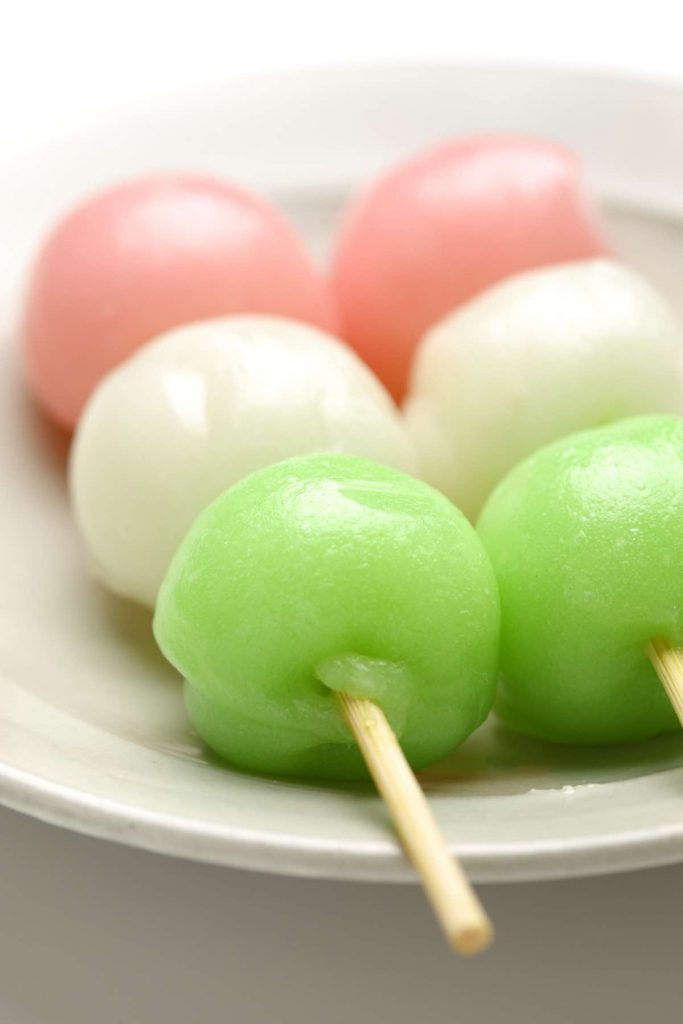 Perfectly chewy and tender, Dango provides the perfect amount of sweetness! Simple to make and requires just three ingredients – mochiko, tofu and white sugar.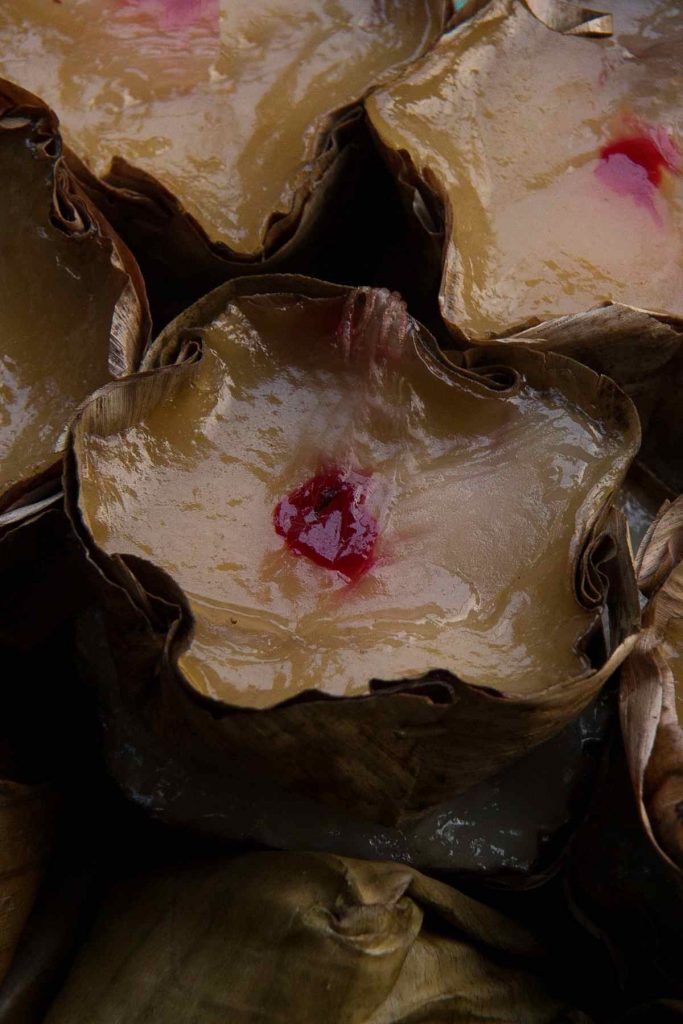 Gong hei fat choy! This cake is traditionally used to celebrate the Chinese New Year, but can really be enjoyed during any season.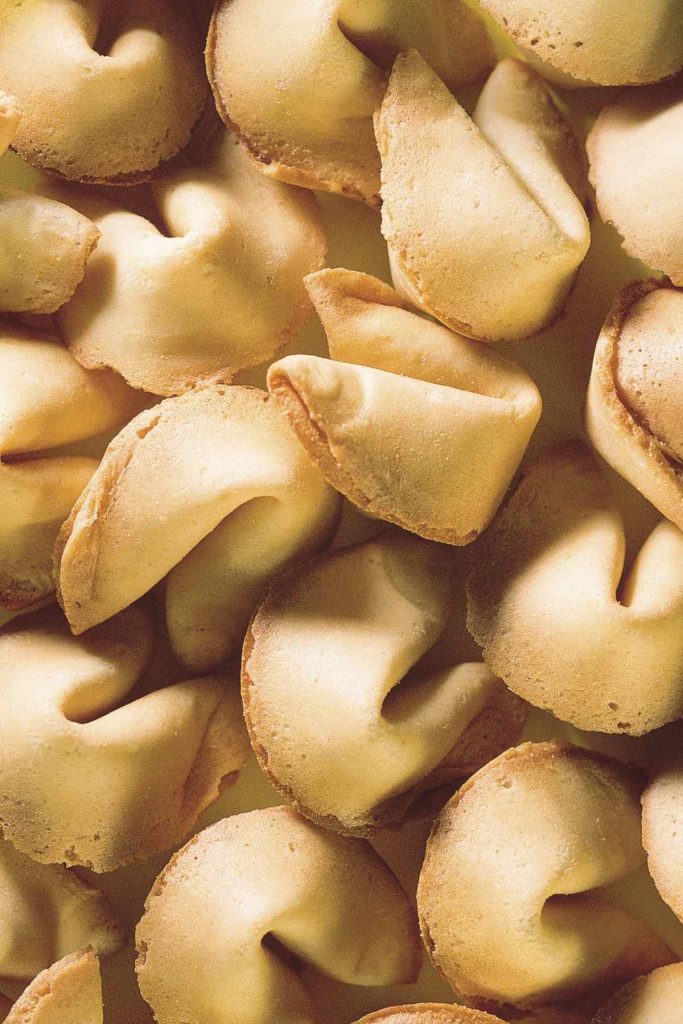 We've all received these fun, classic cookies with Chinese takeout. Make them at home and fill them with personalized fortunes for friends and family!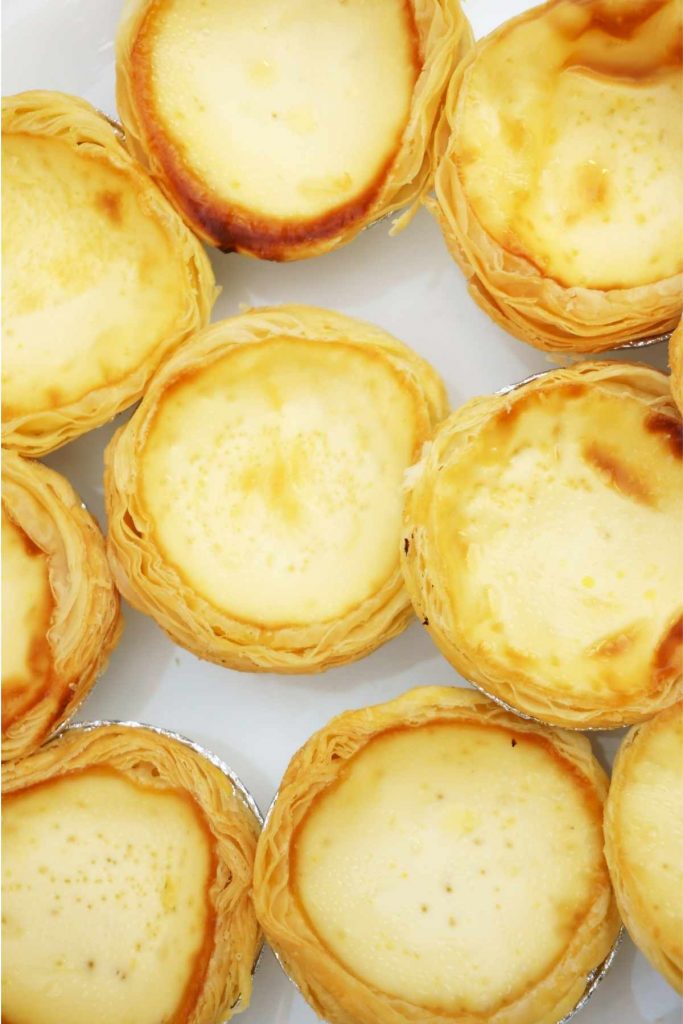 For lovers of dim sum, egg tarts are a special treat reserved for the very end of the meal. These tasty treats are like mini pies and we can never eat just one!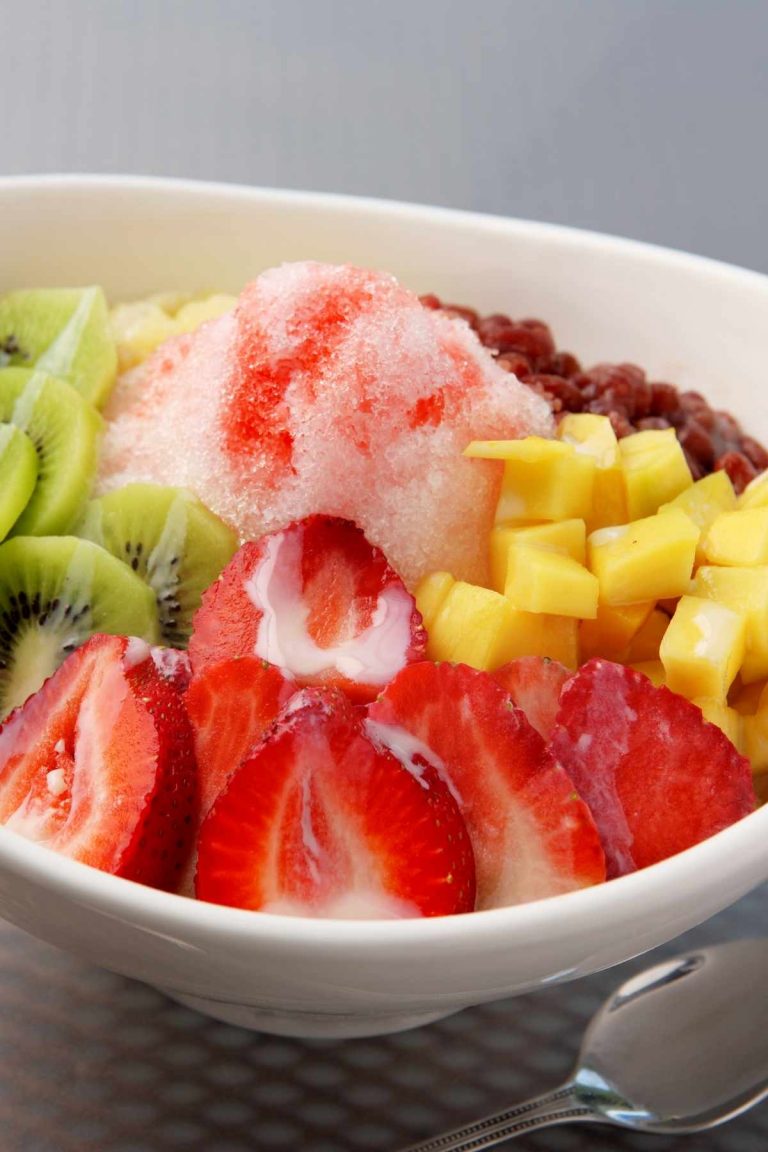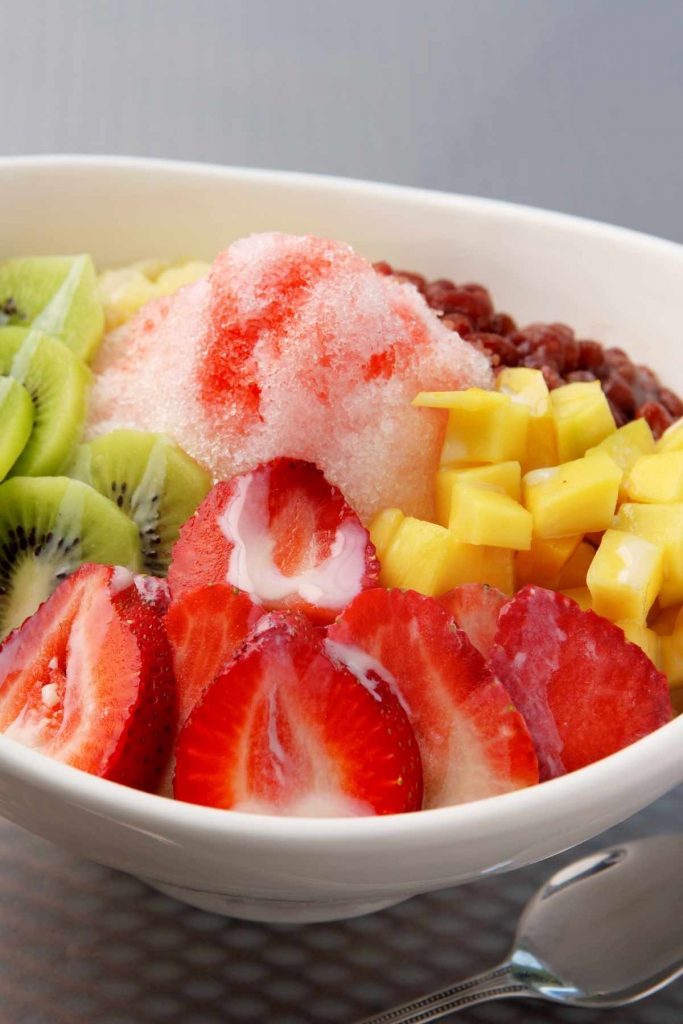 Is there anything better on a hot summer day than a cold dessert? With this recipe, you'll be able to enjoy Korean Shaved Ice Dessert. Using your favorite fruits, red bean paste, and a few other simple ingredients, you can put this together in just 10 minutes!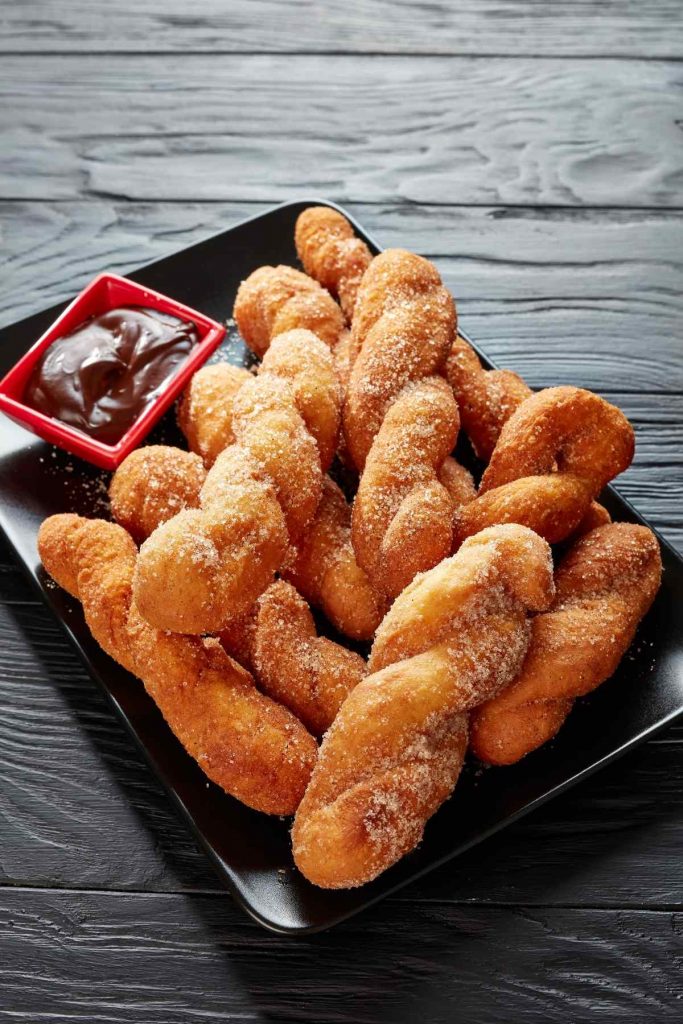 If you love any fried donut, then you'll love these! This Korean Donut recipe gives a twisty sugary treat that's sure to please! They're soft on the inside and have a beautiful crisp on the outside! All it takes is 10 minutes of cooking time!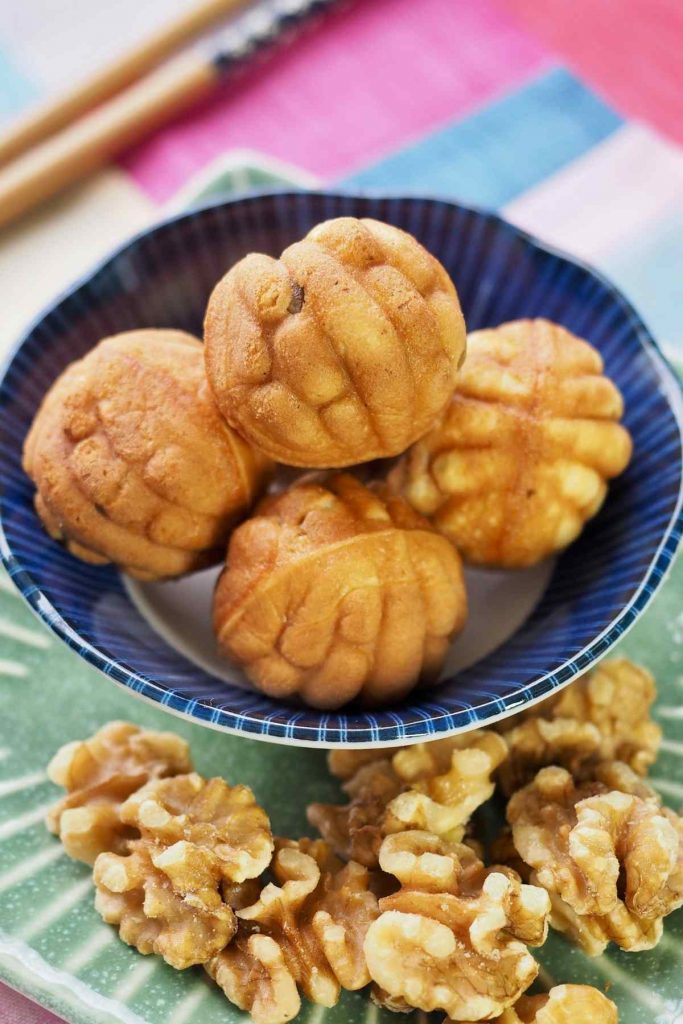 Typically made as street food in Korea, warm and fresh, and sold in Korean supermarkets in the United States. Now with this recipe, you can make Korean Walnut Pastry at home. Noted by its walnut shape, this pastry also contains walnuts inside! Bite-sized and perfect for an on-the-go treat!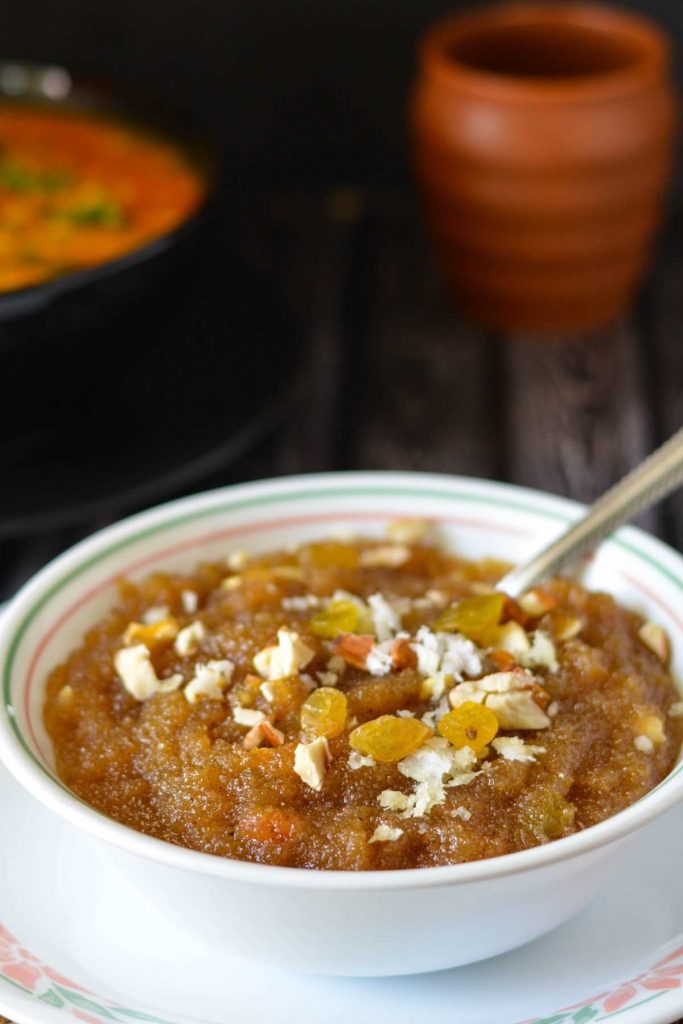 Often served at family get-togethers and celebrations, this sweet takes just 15 minutes to make. It's flavored with cardamom powder and has cashews and raisins for a lovely texture.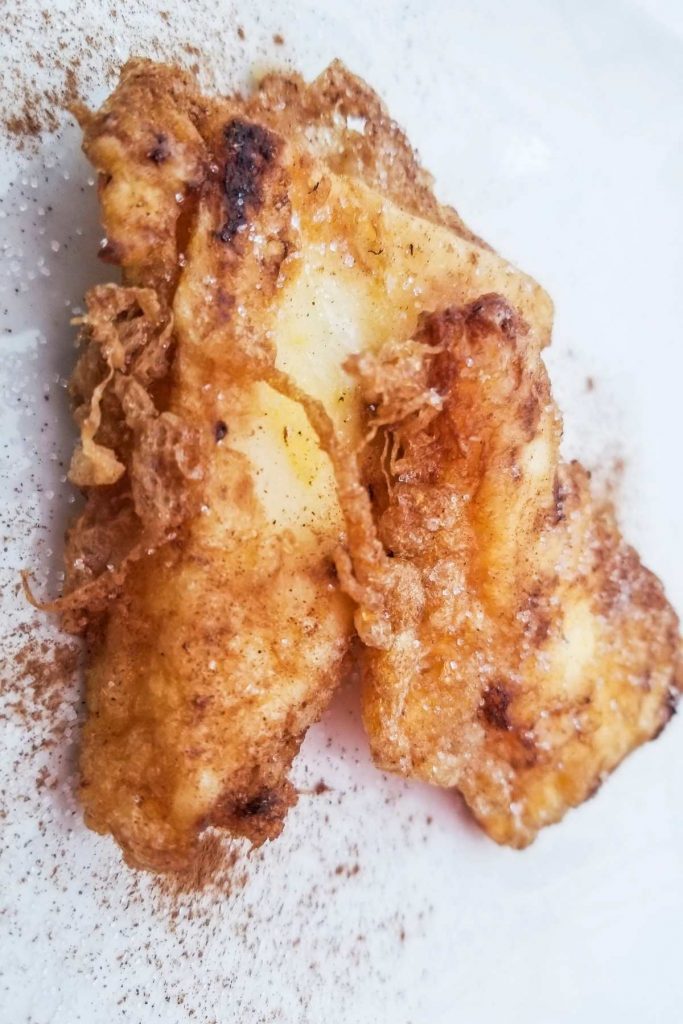 This unexpected dessert is made by battering and deep frying milk custard. The result is sweet, creamy and cake-like.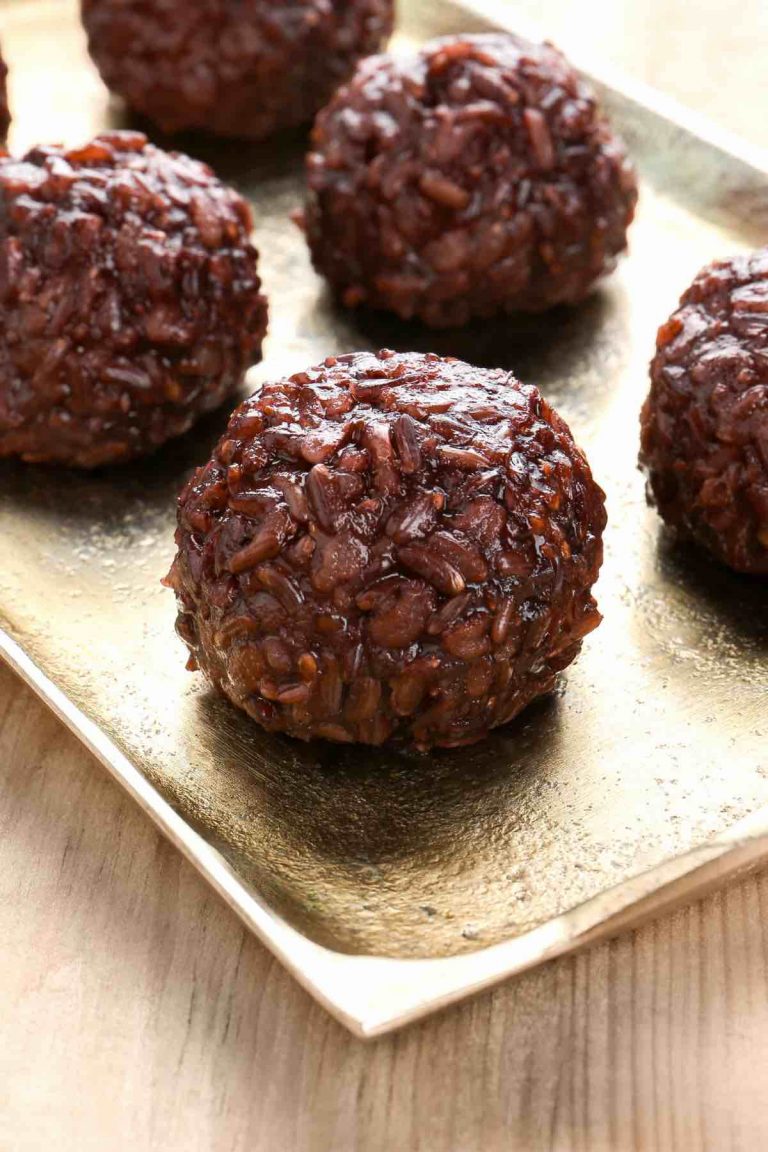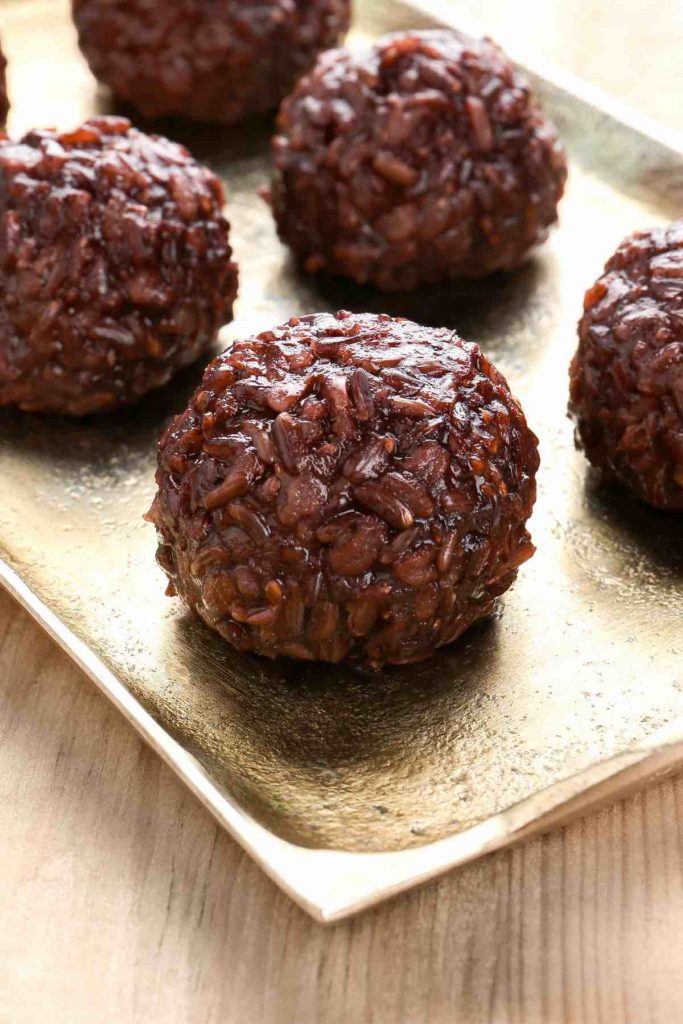 A gluten-free recipe that's well worth the wait! These Korean Sticky Rice Balls with Dried Fruits and Nuts are sweet, packed full of flavor, texture, and healthiness! The black rice takes about 5 hours of soaking, but it's effortless to make after that.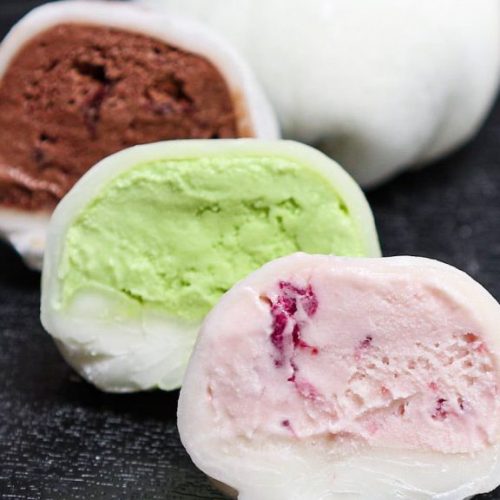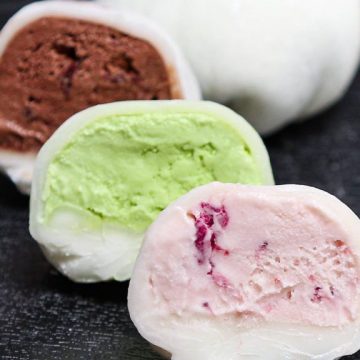 Mochi Ice Cream Recipe
Alright, be honest – have you ever heard of ice cream balls? Again, the right flour (sweet rice flour) here will be key. These have been called "heavenly delicious" so be sure to read on!
Print
Pin
Rate
Servings:
12
ice cream mochi balls
Ingredients
3/4

cup

Mochiko

or Shiratamako Sweet rice flour

1/4

cup

sugar

3/4

cup

water

1/3

cup

cornstarch

for dusting

1

cup

ice cream of your choice

the 3 flavors I used in this recipe are strawberry, matcha green tea, and chocolate
Instructions
Prepare the Ice Cream
Let the ice cream sit at room temperature for about 5-10 minutes until it's not too hard for you to scoop.

Scoop out ice cream into cupcake liners in a muffin tin. Cover with plastic wrap and freeze until they are completely frozen. It usually takes more than 2 hours. (If you don't have cupcake liners, use plastic wrap.)
Make Mochi Dough
When your ice cream is frozen solid, it's time to make mochi dough. Whisk together mochiko and sugar in a microwave-safe bowl.

Add water and mix well until there are no lumps.

Cover the bowl with plastic wrap loosely. Microwave on high for 2 minutes. Take it out and mix with a wet spatula. Cover and microwave for 30 more seconds until the dough has changed from white to slightly translucent.
Make Mochi Wrappers
Transfer the mochi dough onto the parchment paper dusted with cornstarch. Sprinkle more cornstarch onto the dough.

Roll out your dough into a thin piece (about 1/8-inch thickness).

Cut the dough into circles. (Don't waste the leftover dough. Squeeze the leftover pieces together and knead them into a ball, repeat the process and make a few extra wrappers.)

Brush off the excess cornstarch. On the counter or a plate, place a plastic wrap and then mochi wrapper on top, add another layer of plastic wrap, and repeat for all mochi wrappers. Finish up with a plastic wrap to cover all mochi wrappers. Let them chill in the fridge for about 10 minutes.
Assemble Mochi Ice Cream
Place one mochi wrapper (together with the plastic wrap underneath) on the counter, and add one ice cream ball to the center of the mochi wrapper.

Pinch the four corners of the mochi wrapper, and then pinch the remaining corners together.

Tap the bottom of mochi with cornstarch. Wrap it with the plastic wrap and place each assembled mochi balls into the muffin tin. (It's best to take one ice cream ball out at a time so that it won't melt).

Store them in the freezer until you are ready to serve. Before eating, you need to let the mochi ice cream sit at room temperature for approximately 5 minutes.
Notes
Place the individually wrapped mochi ice cream into an air-tight container and store in the freezer. They can last up to 2 weeks.
As the dough is very sticky, you'll need to use a generous amount of cornstarch to prevent it from sticking. Make sure to coat it evenly in a thin layer of cornstarch so it's not overwhelmed by the white cornstarch powder.
Work fast when you are dealing with ice cream so that it won't melt.
Tried this recipe?
Follow or tag us on Pinterest @izzycooking