You may have never tried a Japanese dessert, but you will want to after reading this extended list of delicious delicacies. From traditional to modern, we'll take you through 20 best Japanese desserts including fluffy Japanese pancakes to sweet sesame seed cookies, cheesecake, ice cream and more. Heck, even some vegan and plant-based desserts will show up on this list.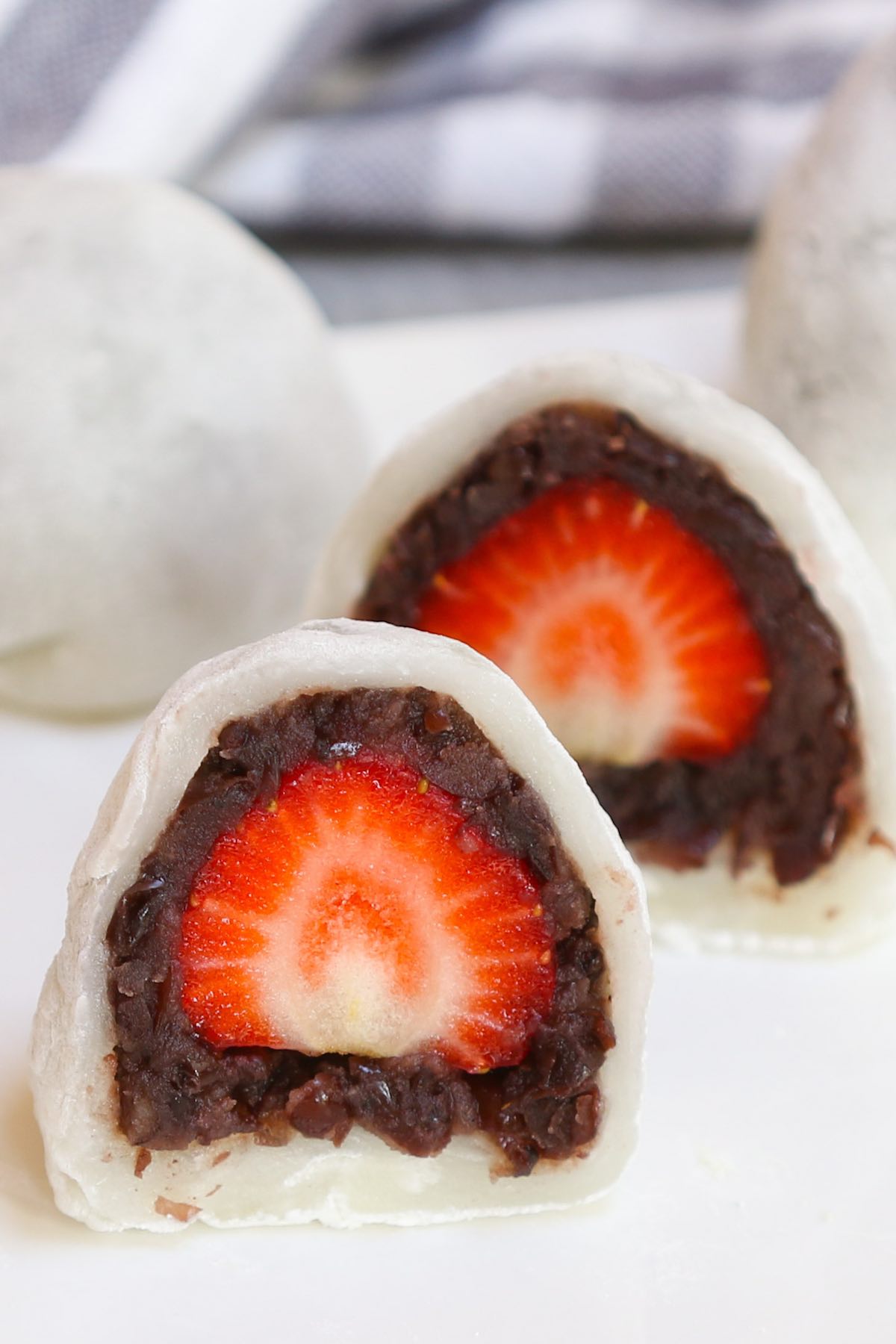 Known as wagashi, Japanese desserts are so delicious and look fancy. But you can create them at home with our favorite recipes below. One of the most popular items is Mochi Ice Cream, which you can also buy at grocery stores like Whole Foods.
Expand your horizons, and taste buds, and read on!
Wagashi: Japanese Sweets
Traditional Japanese sweets are called wagashi. Despite being called sweets, wagashi typically contains less sugar than western desserts and is said to have a refined flavor. This makes wagashi perfect for coffee, green tea, or black tea.
What is the National Sweet of Japan?
Served at a tea ceremony, the national sweet of Japan is called Namagashi. They are much like wagashi being made from red bean paste and they can be served with coffee or tea. Most often, Namagashi contains fruit jellies and is said to be an edible piece of art due to its beautiful shapes – from leaves to flowers.
Traditional Japanese Desserts That Are Incredibly Delicious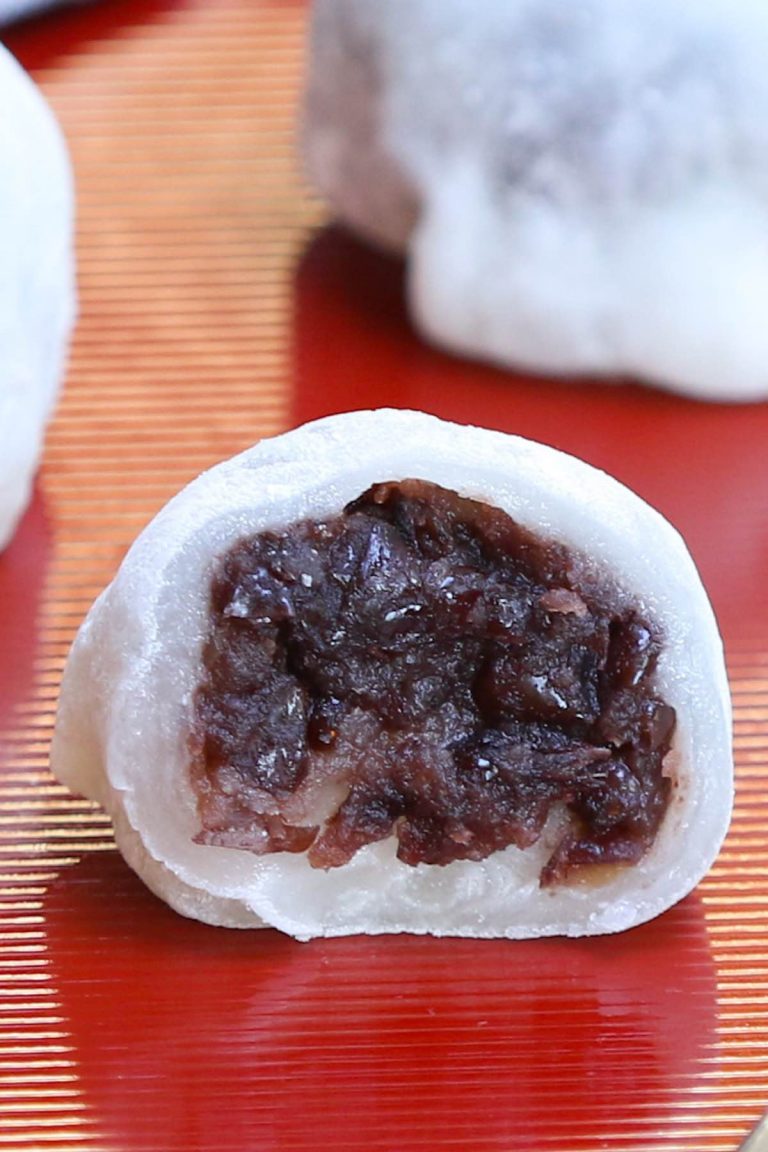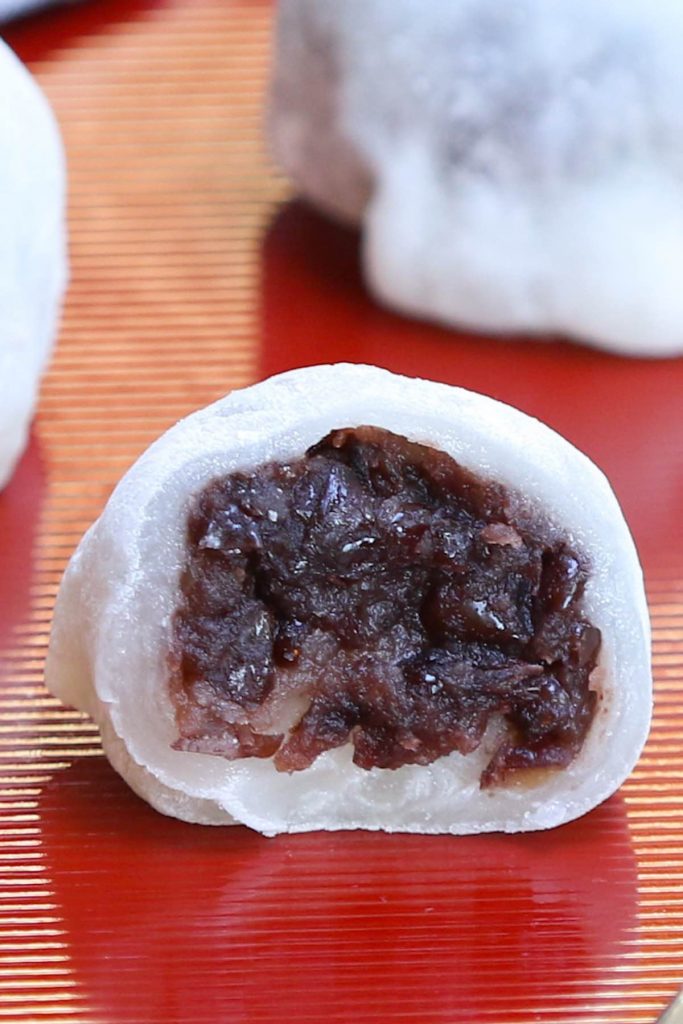 The most popular Japanese dessert, Daifuku is soft, tender, and chewy. A creamy, sweet anko red bean paste filling is covered with mochi cake. You will be in dessert heaven once you take a bite of this dessert!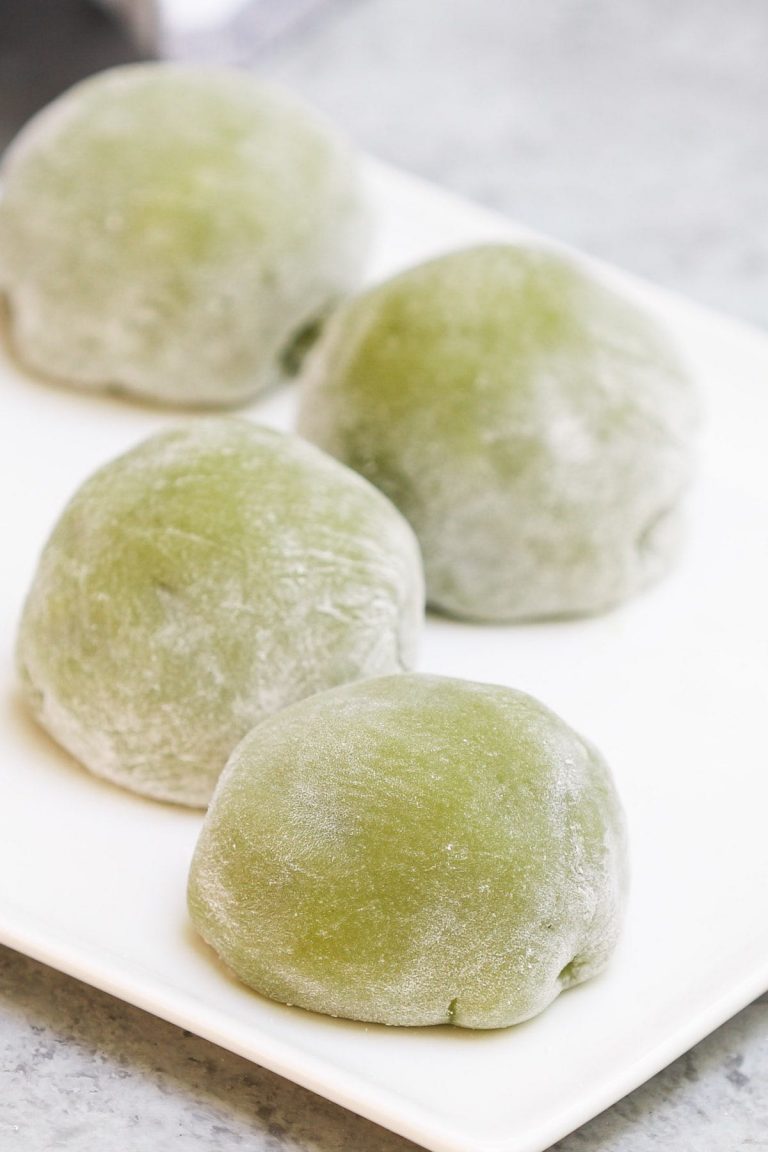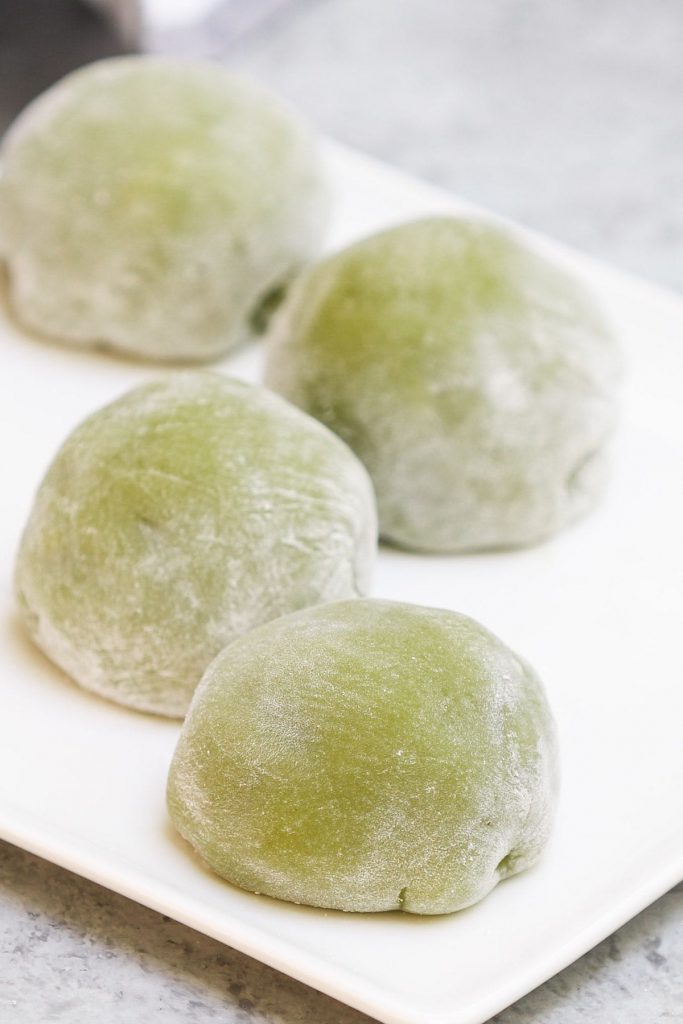 Soft, sweet, chewy and delicious! Need we say more? You can customize the filling you want with this popular Japanese dessert.
Did we mention they're vegan? Remember the key here is to use the right sweet rice flour.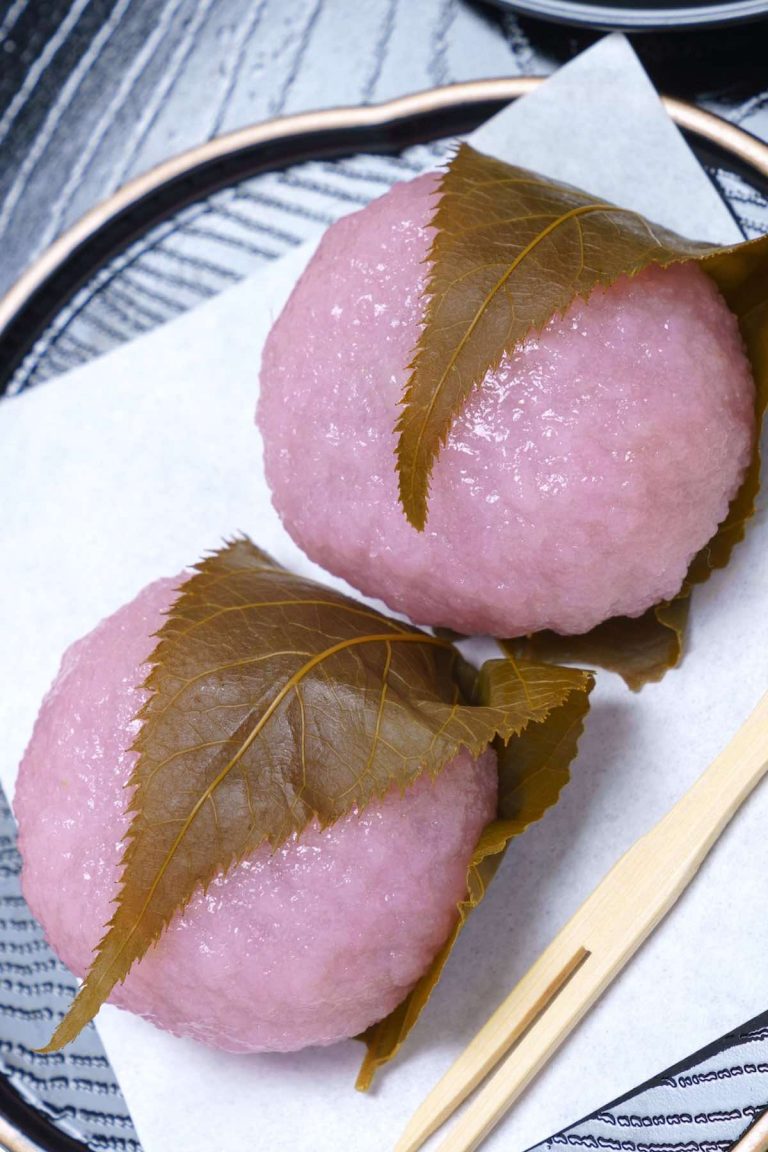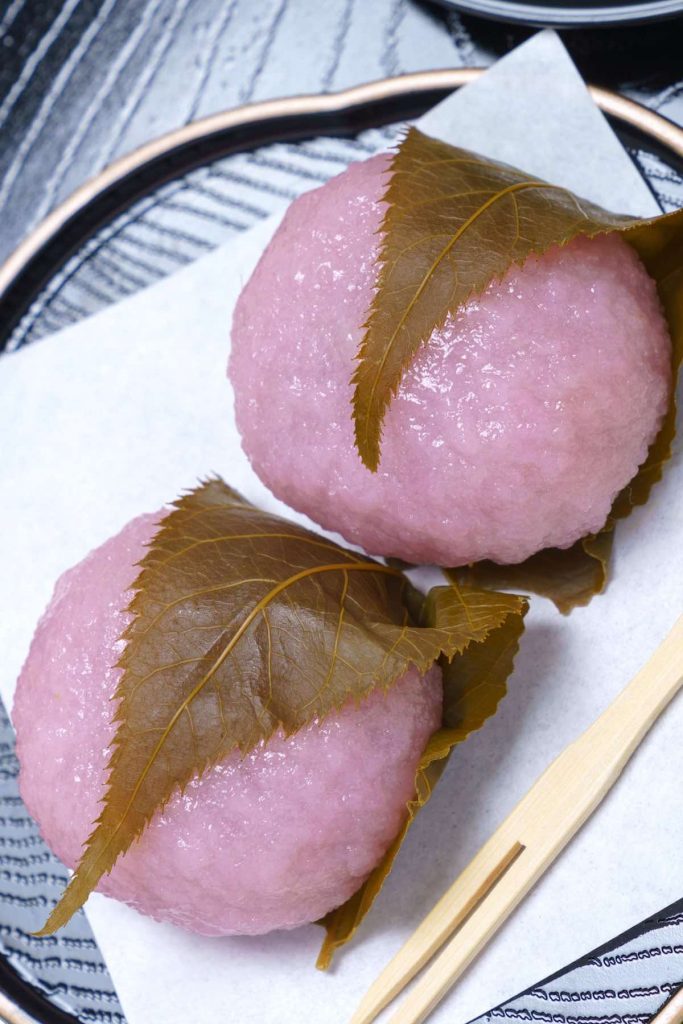 Chewy, sticky rice cake on the outside, and sweet red bean filling on the inside – sakura mochi is a quick and easy dessert.
Rolled into pink mochi balls, and covered with an edible pickled cherry blossom leaf is the perfect dessert for the spring weather.
If you like this recipe, you can find more cherry blossom recipes here.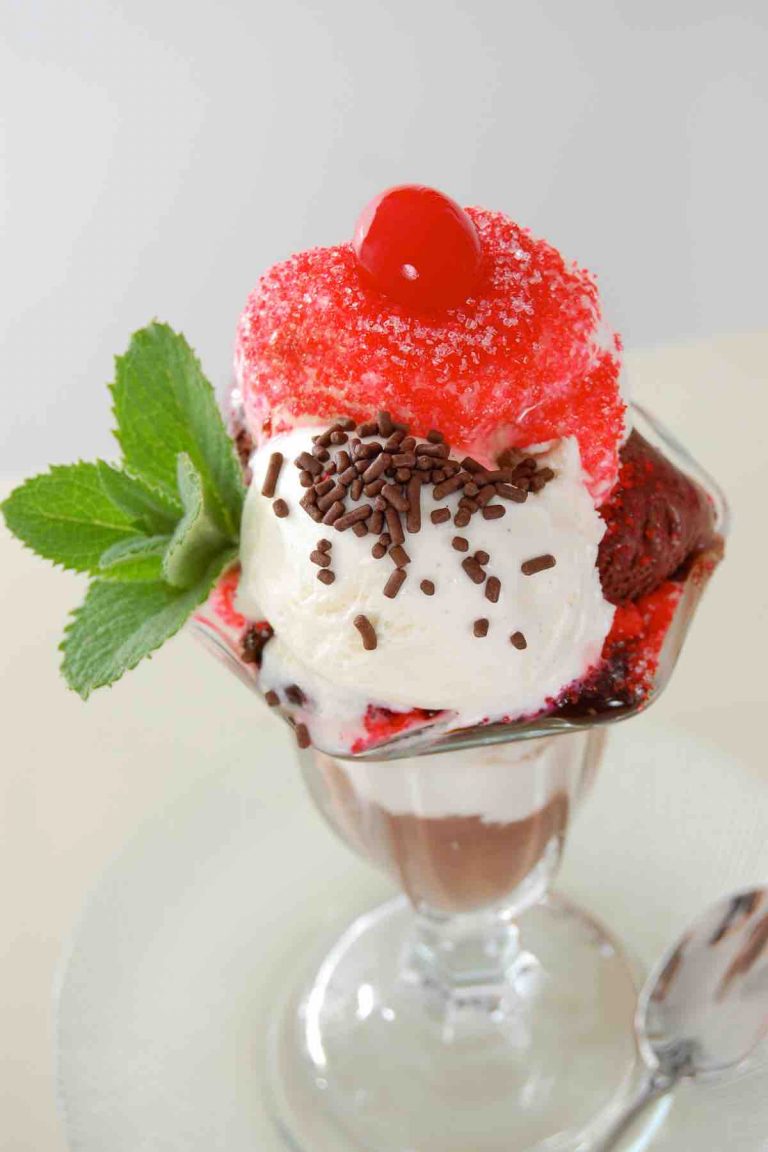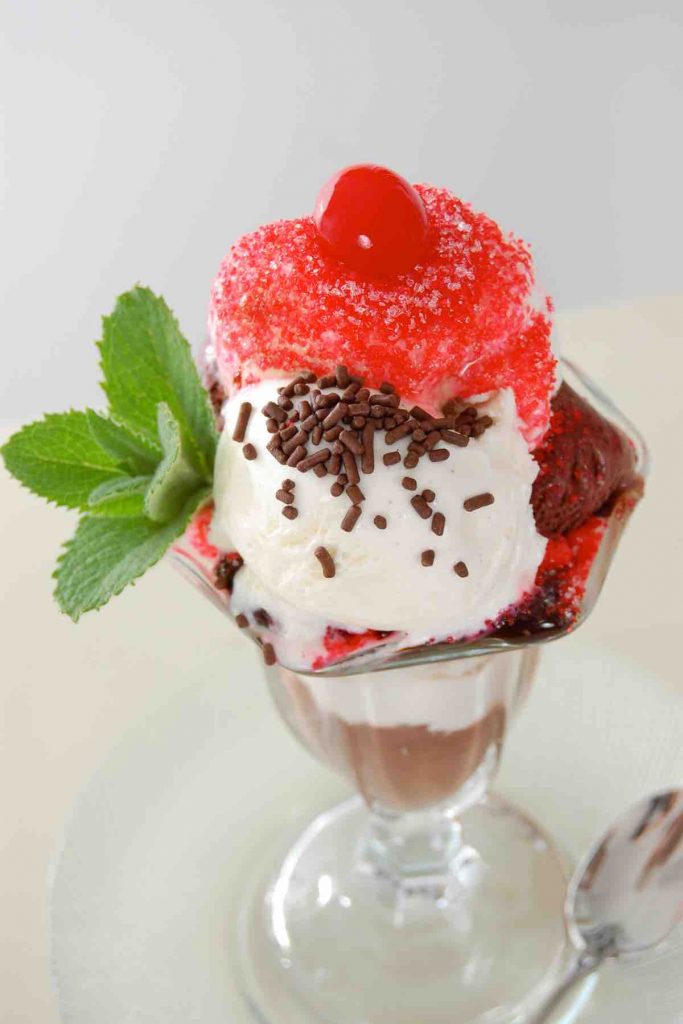 A 100-percent plant-based dessert? Believe it! Six ingredients is all you need, but you can add in what you'd like.
This is super fun and fruitful dessert the whole family can and will enjoy!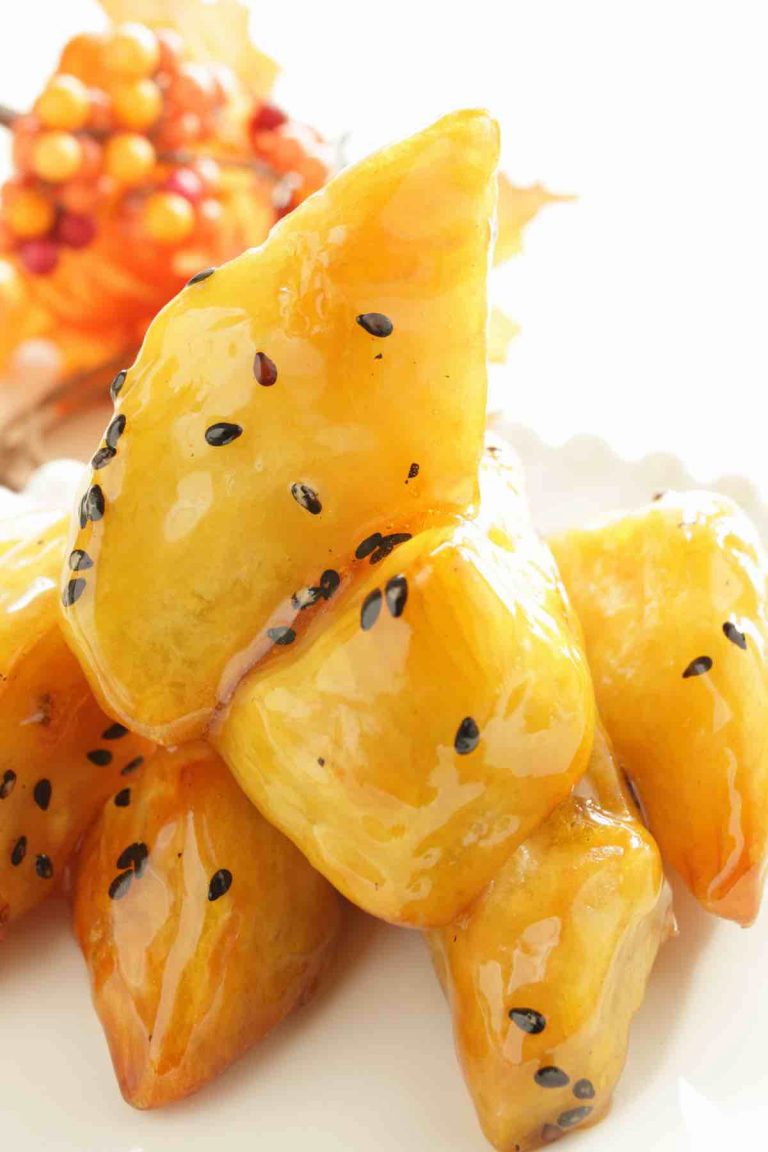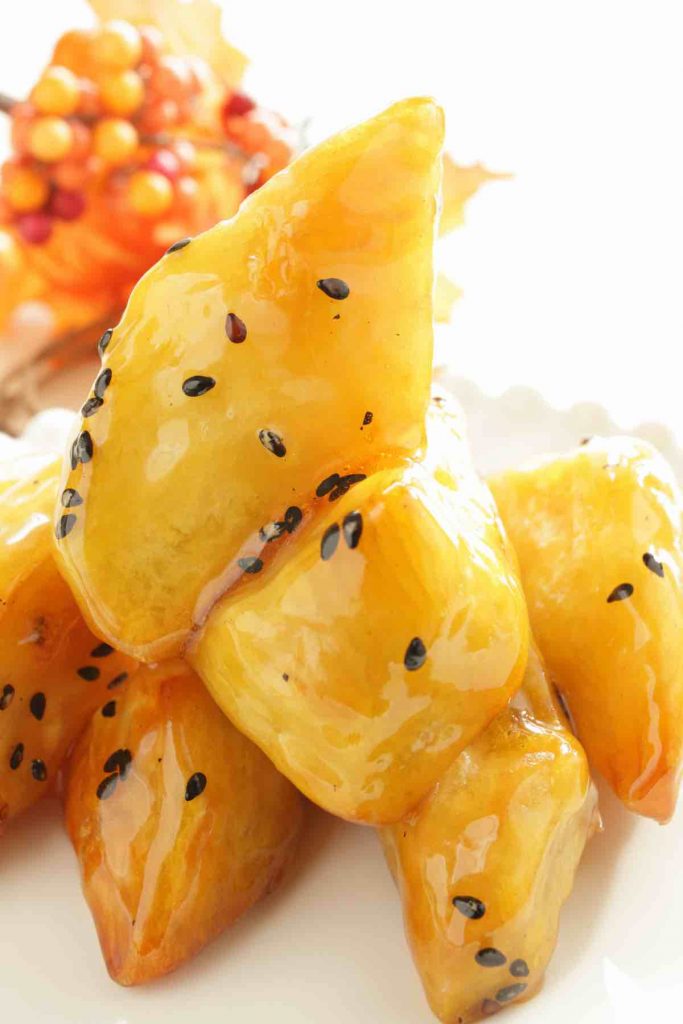 Speaking of seasons, this Japanese sweet potato dessert is perfect for Autumn.
It's sweet and creamy. Melt-in-you-mouth delicious!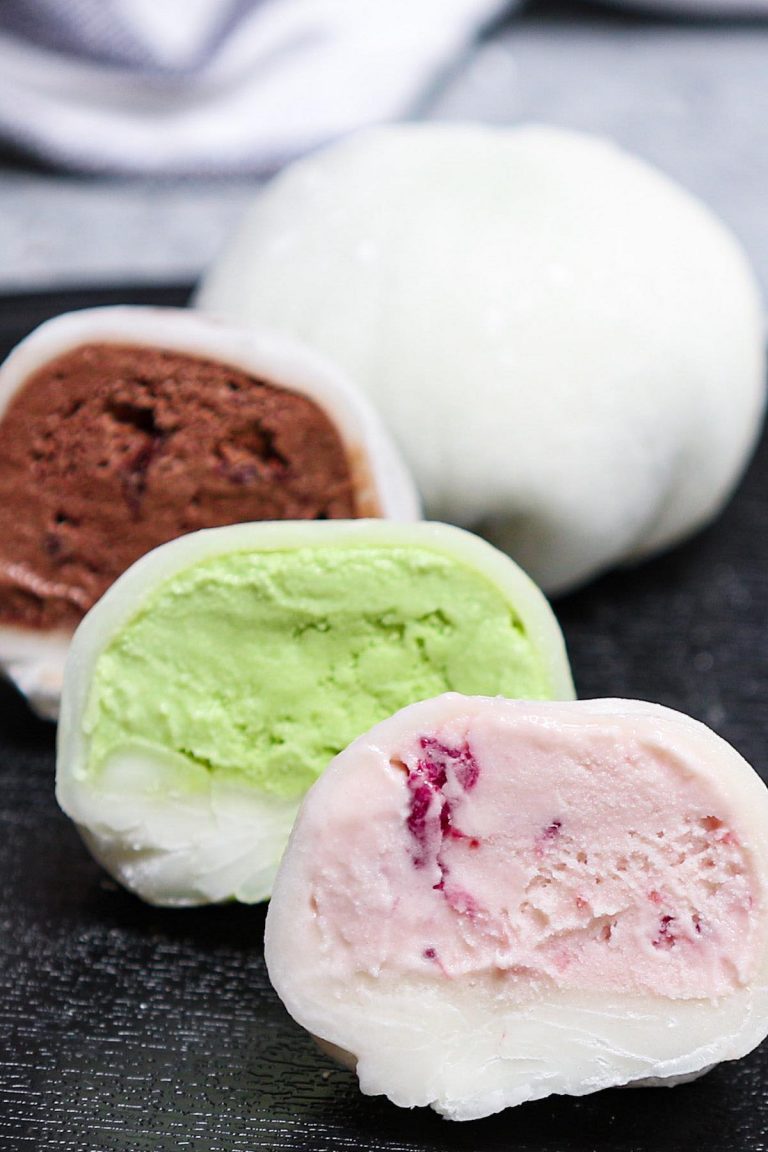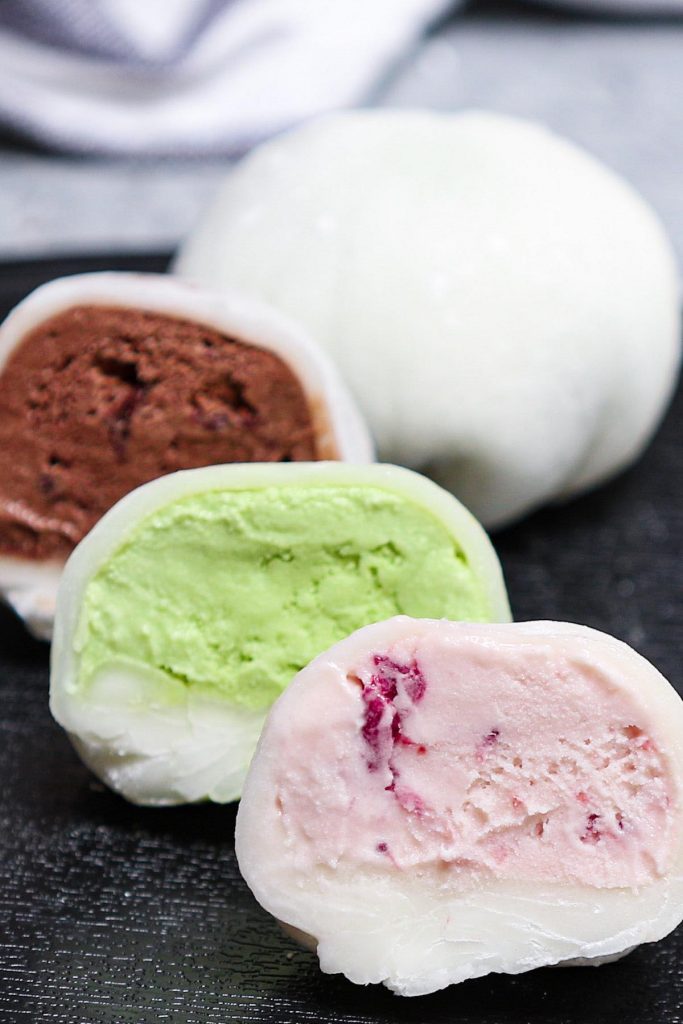 Mochi ice cream has become so popular that you'll easily find them at major grocery stores like Whole Foods.
But it's quite easy to make at home. Sweet and creamy ice cream are wrapped in smooth and pillowy mochi dough! Heavenly delicious!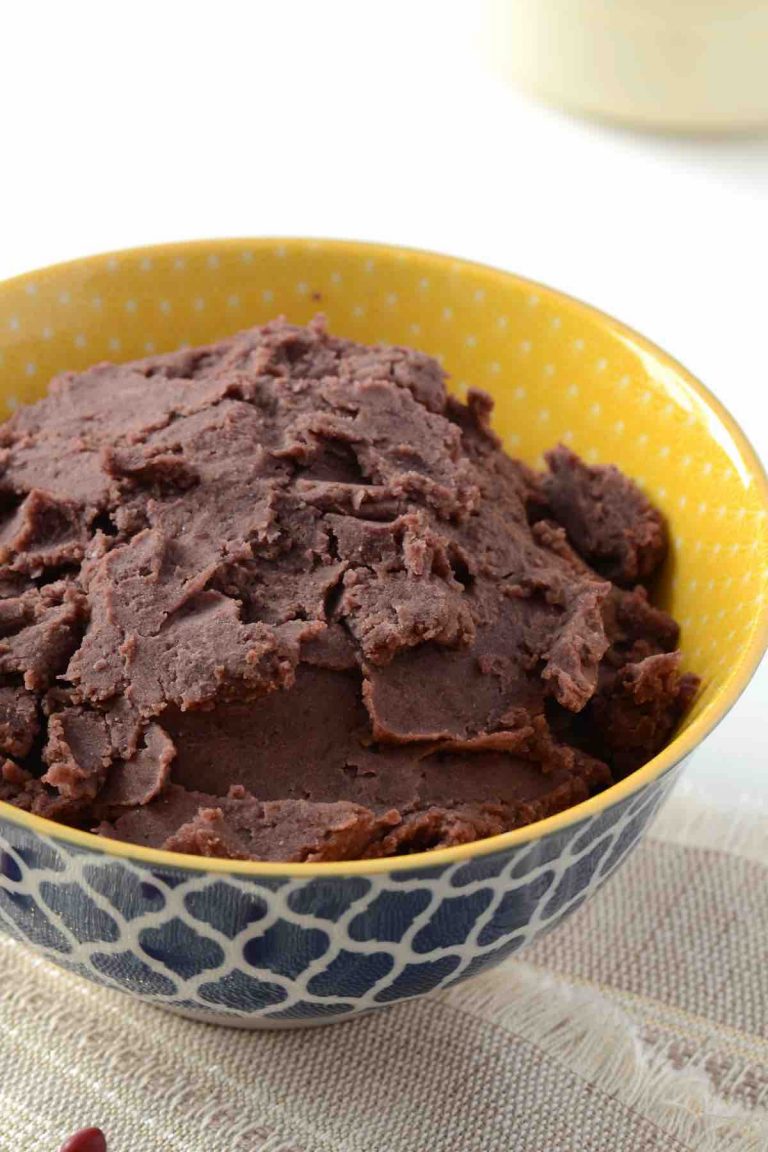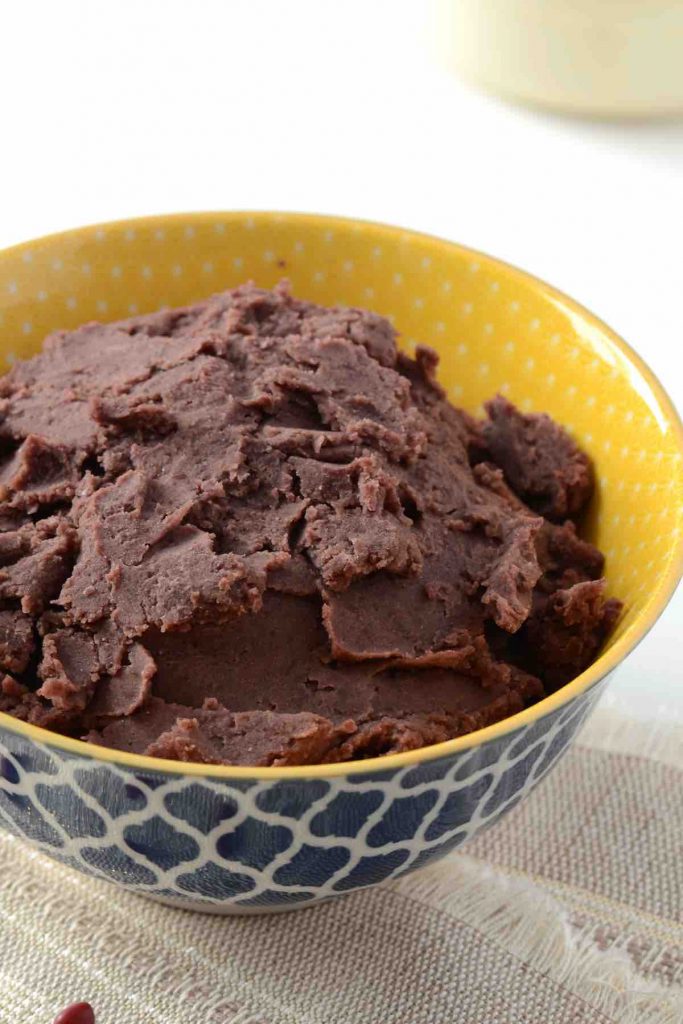 You only need one pot to prepare this Japanese dessert!! A staple in many Japanese dishes, red bean paste is essential to learn how to make.
Simply made by boiling red beans and sweetened with sugar.
So go ahead, try your hand at making this delectable paste.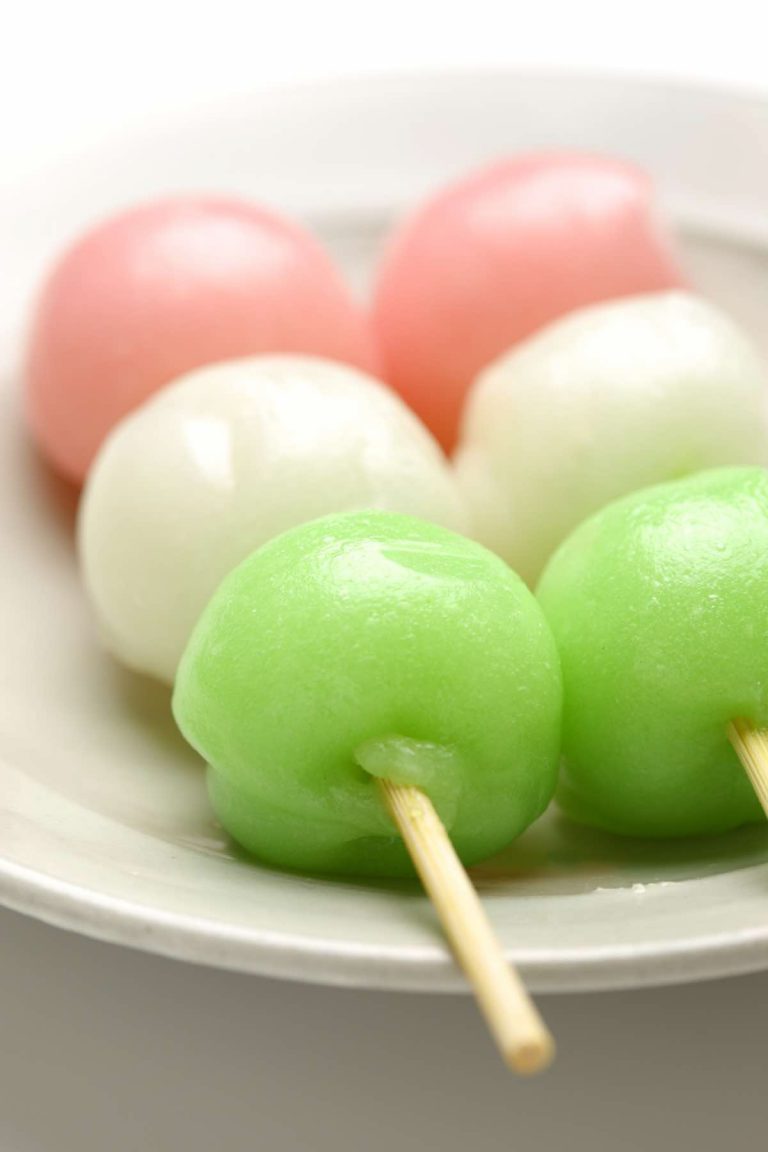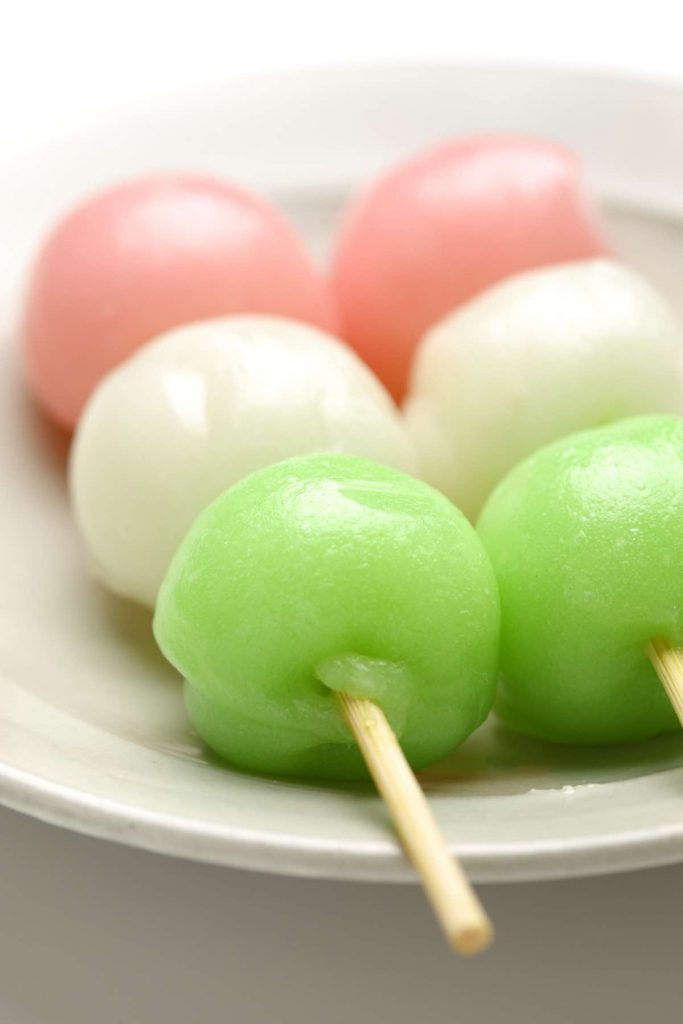 Perfectly chewy and tender, dango provides the perfect amount of sweetness!
Simple to make and requires just three ingredients – mochiko, tofu and white sugar.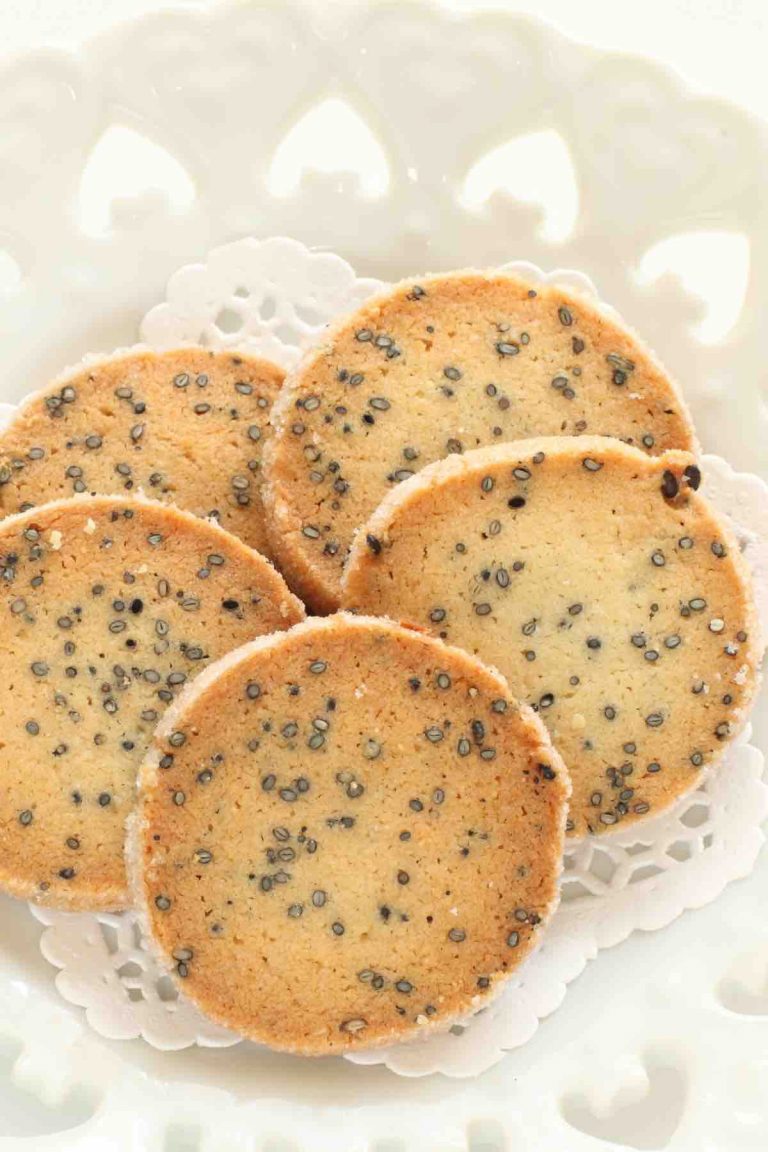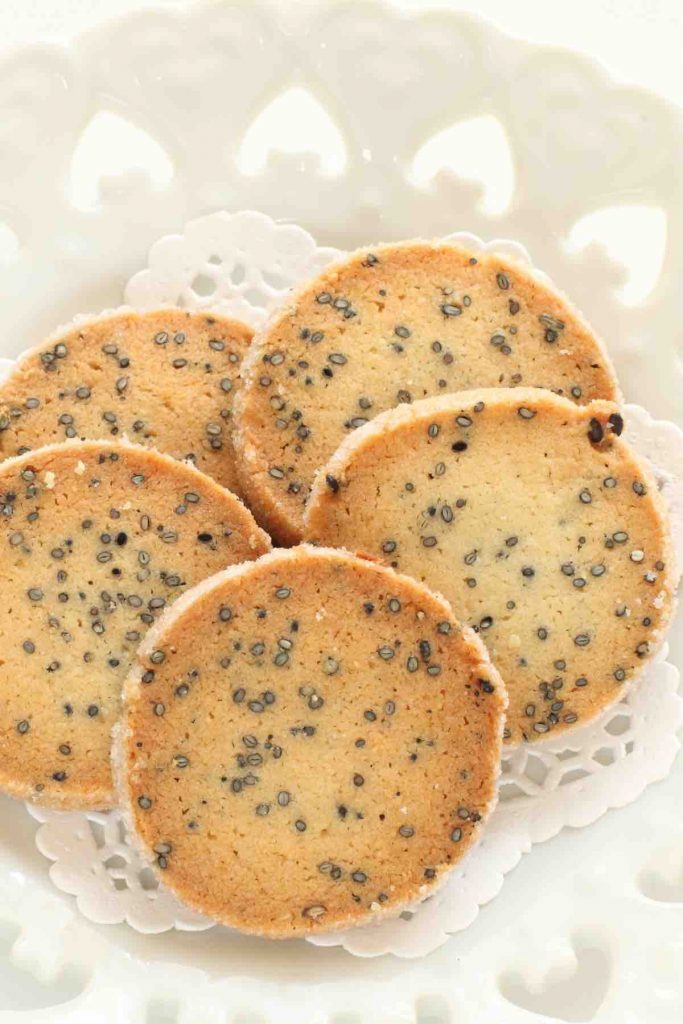 You'll quickly learn that sesame seeds are very popular in Asian, including Japanese desserts. And these buttery, crunchy and nutty cookies won't disappoint!
As they fall into the category of Icebox cookies, so after you're done preparing the dough, you can store them in the fridge before baking them.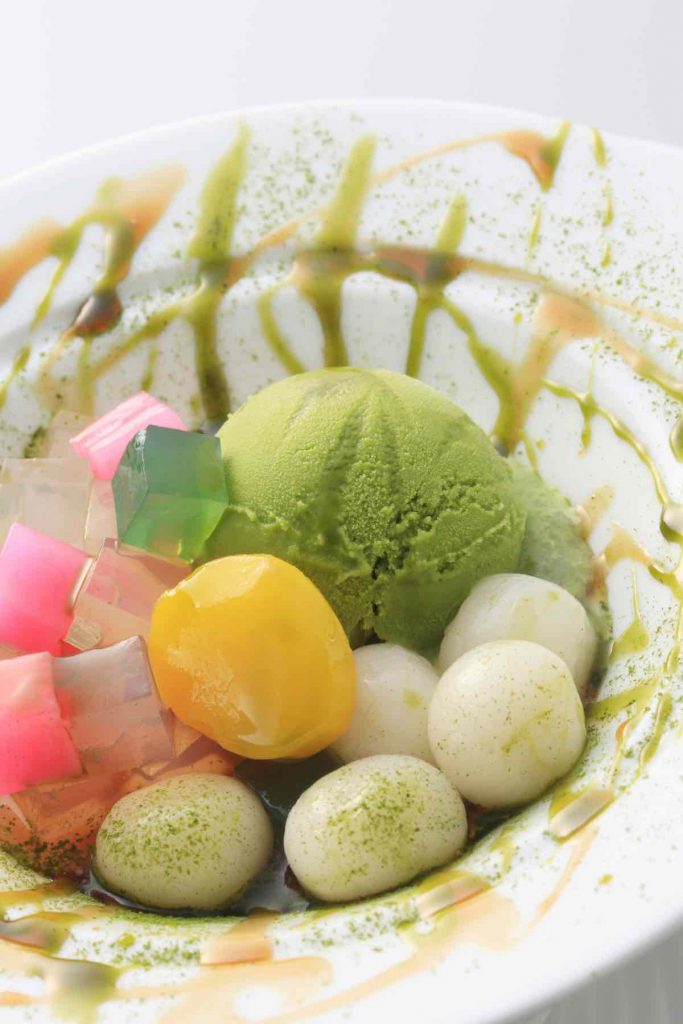 Low in calories and refreshing, Anmitsu is the perfect cool dessert for those hot summer nights.
The best part about this recipe is that you add in some fresh fruit – the first step here is to make some Japanese Agar.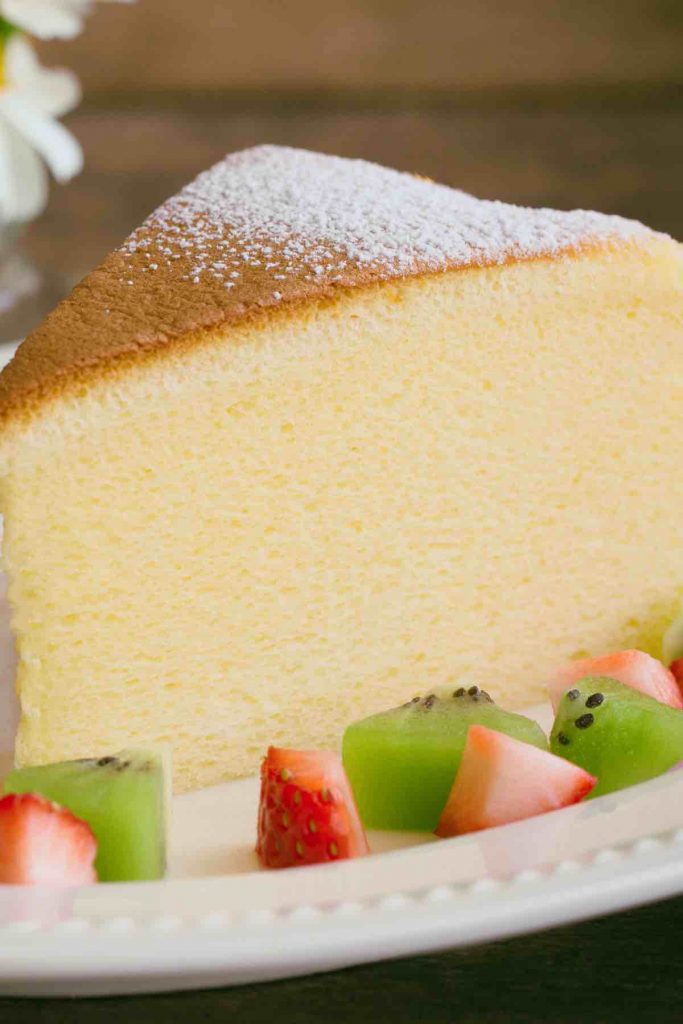 If you're a fan of cheesecake, then you will love this Japanese cheesecake. It's the perfect combination of sponge cake and cheesecake in both texture and flavor.
The best part about is that it isn't overly sweet, but still provides a heavenly experience through the tart cream cheese and the fluffy cake.
Pay attention here though, this recipe takes a bit of patience!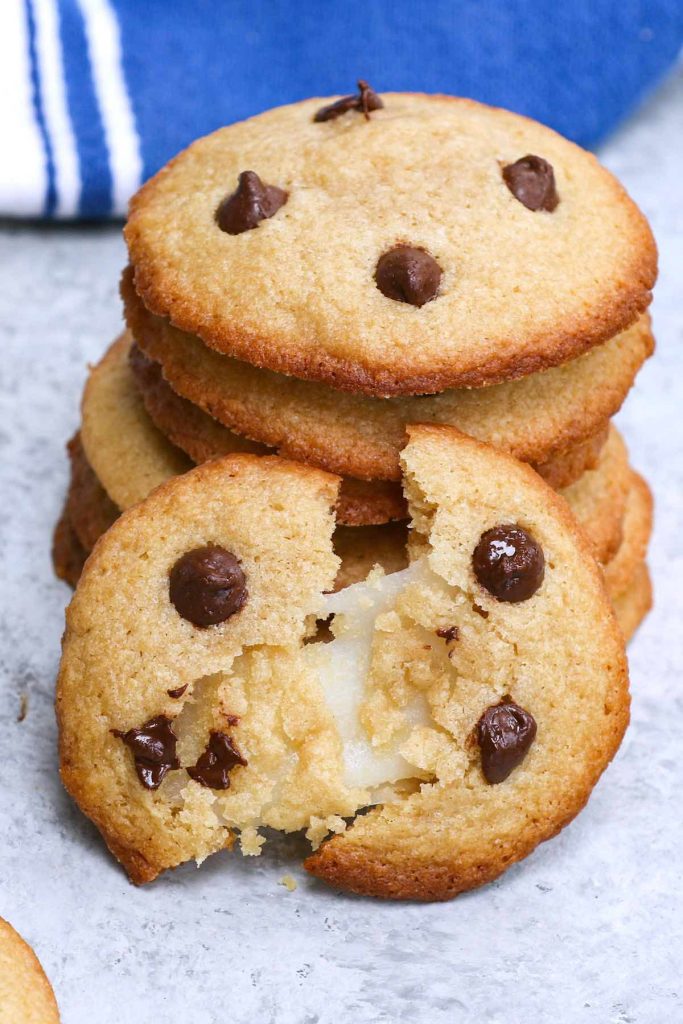 Okay, picture your favorite chocolate chip cookies with a soft, chewy, and delicious filling.
Have we intrigued you yet? Another favorite dessert in Japan, we promise they'll be a regular go-to for your family too!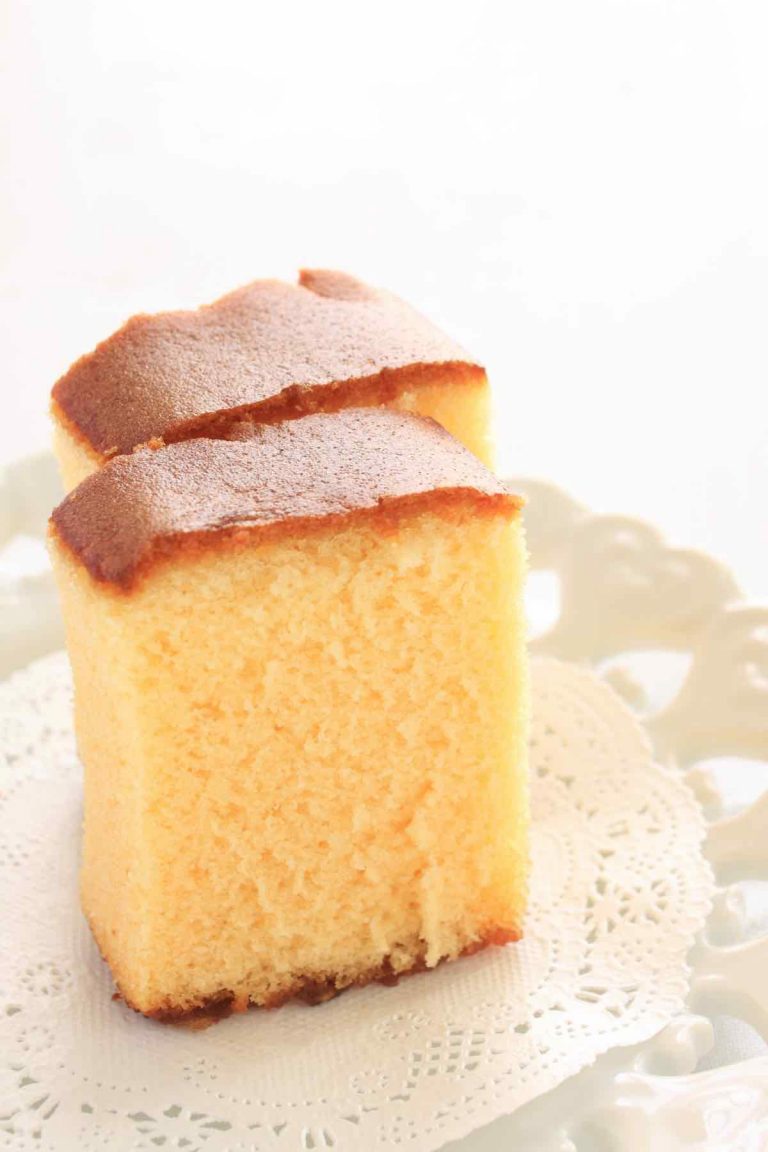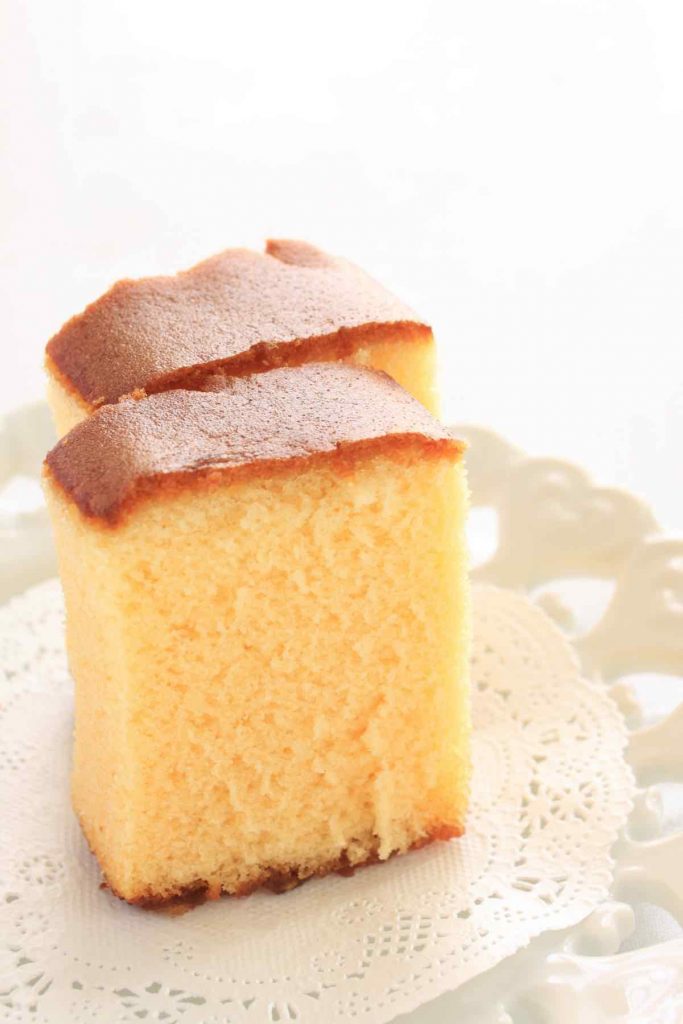 Simply put, moist and gooey, castella cake takes just 6 ingredients to prepare and pairs perfectly with coffee, green tea, or black tea.
The tip here is to use bread flour to help keep a moist texture!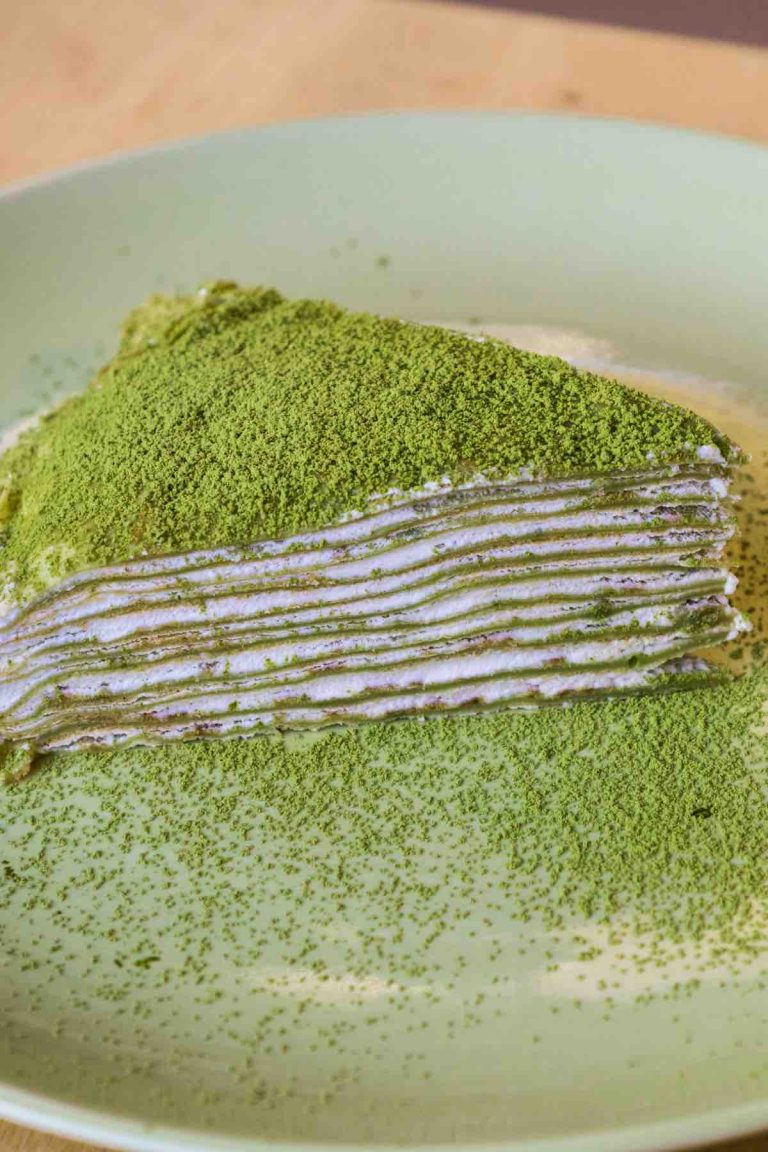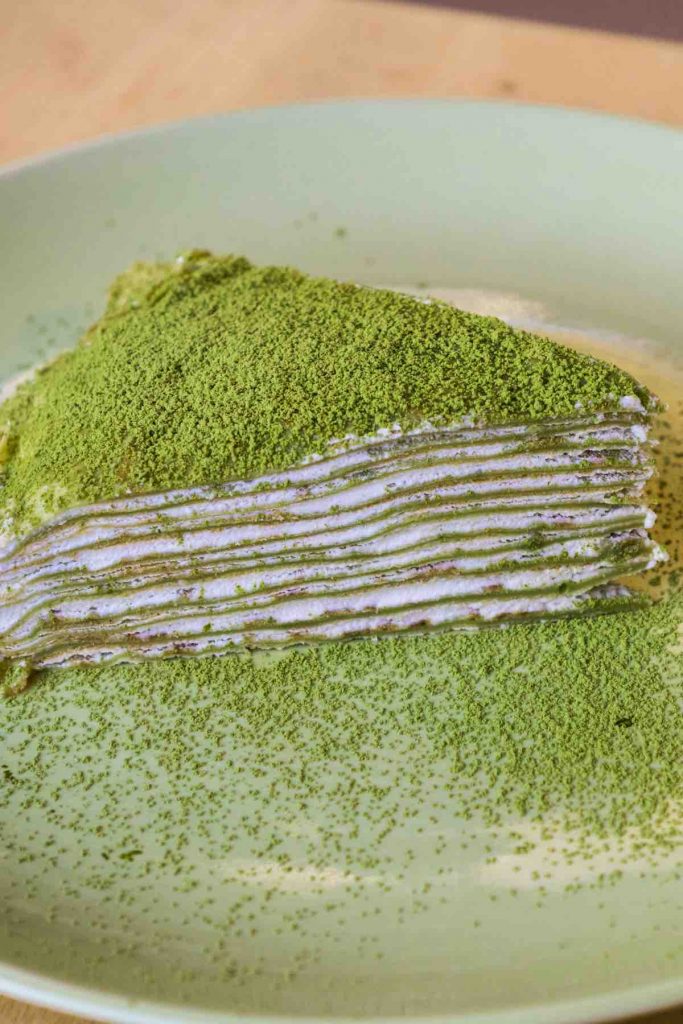 Like no-bake cakes? Let's try this! They say patience is a virtue, and perseverance is key when constructing this crepe!
Extra-thin crepes are the key here, to this melt-in-your-mouth dessert!!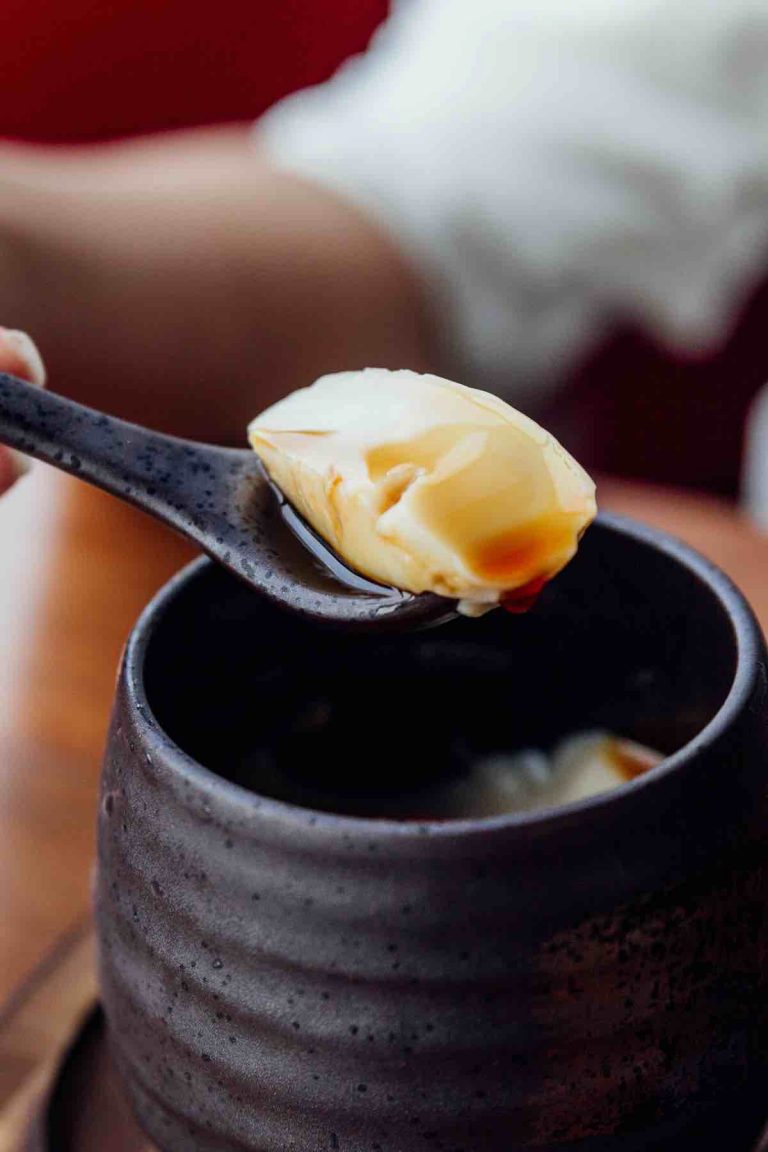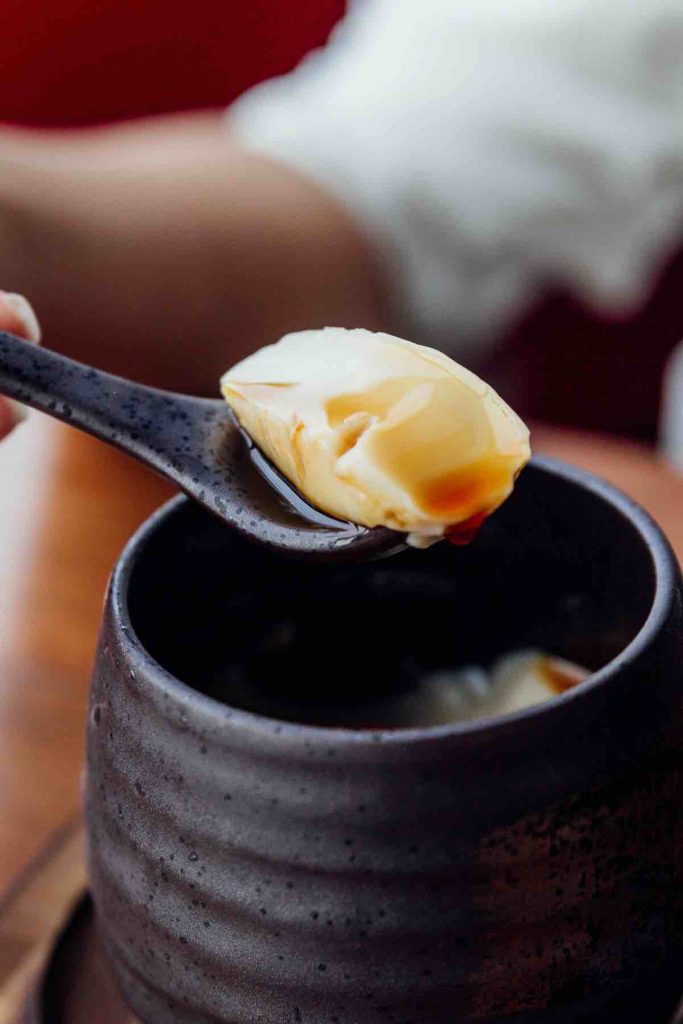 Purin means pudding in Japanese. And although this recipe is called pudding it's more like a flan.
Two layers make up this dessert, custard and caramel. Seventeen ounces of pudding awaits you when you're finished with this recipe.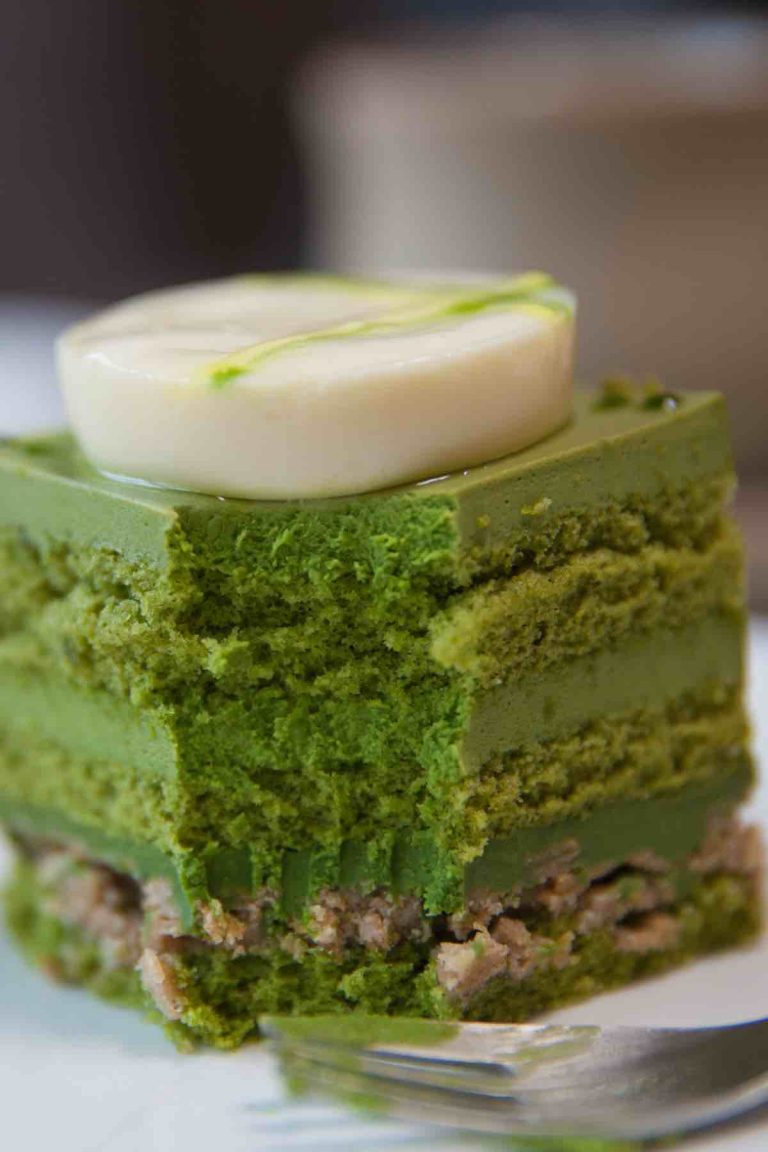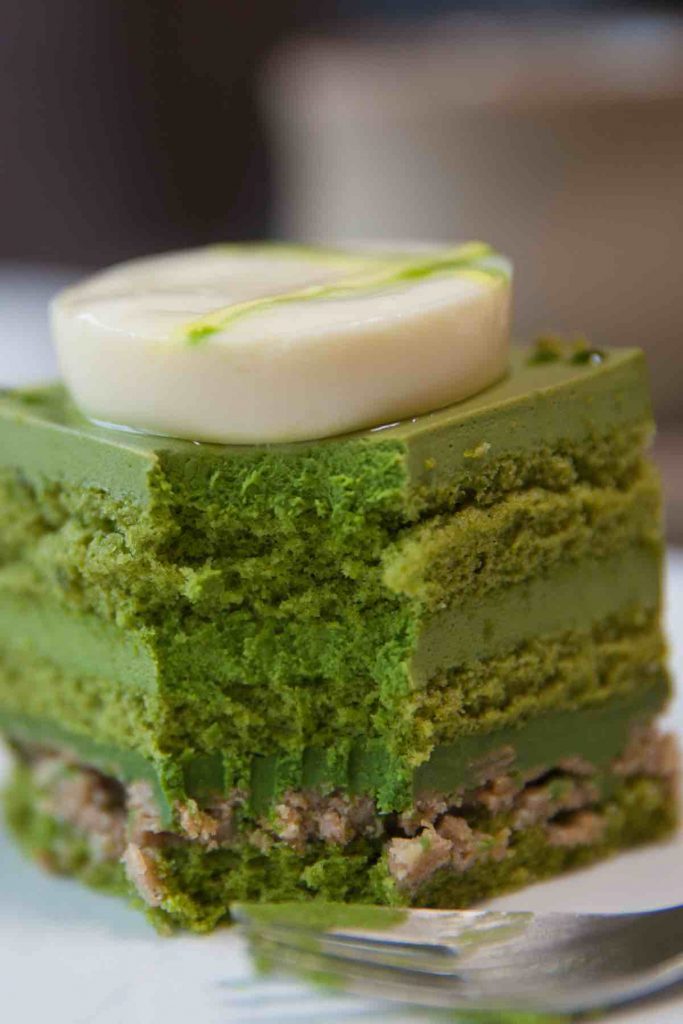 Ladyfingers soaked in Matcha-marsala wine and then layered with matcha mascarpone, this matcha tiramisu is a dessert you won't forget.
The tip here is to use high-quality matcha or else you will experience a bitter taste and use savoiardi ladyfingers as they are a bit dryer and will soak up the marsala mixture.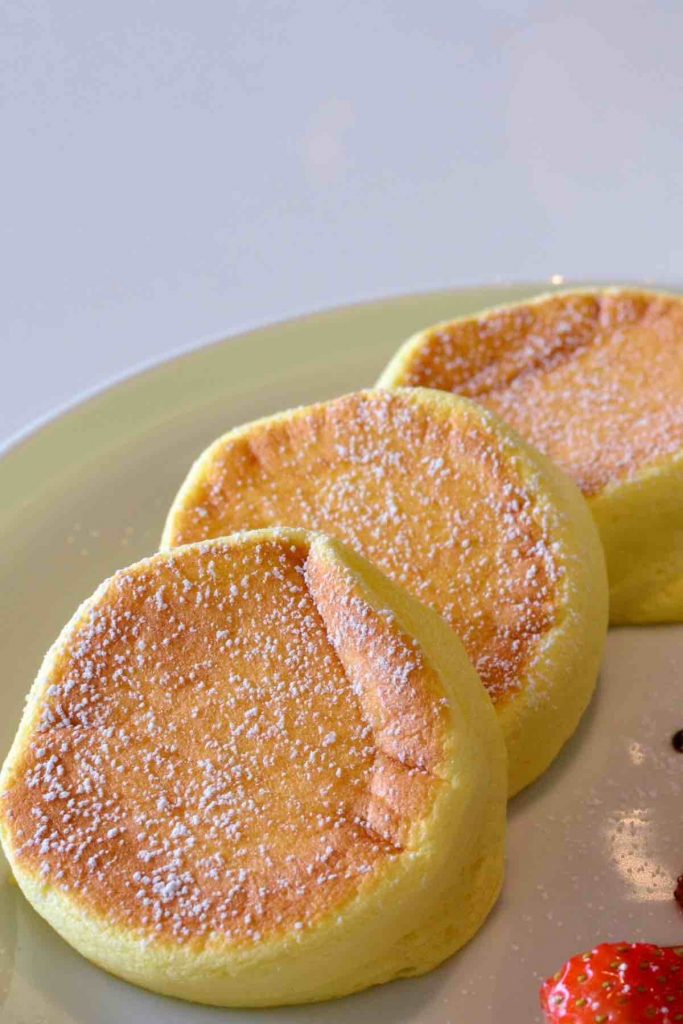 An 'OH MY' might be exiting your mouth after these dandies enter it!
These Japanese Pancakes taste like as airy cotton candy and are one of the most requested recipes.
Cook them low and slow. Enjoy!
This chilled warabi mochi is a soft, chewy, and jelly-like confection that you can make with just a few ingredients.
It's made with warabiko, different from the mochi made with glutinous flour, but gets its name from the similarity in texture.
Warabimochi is often dipped in kinako soybean powder, with an amazing nutty flavor!
Sticky, soft, chewy, and incredibly delicious!
These mochi donuts taste like other Japanese mochi balls on the inside while crispy on the outside. This foolproof recipe will satisfy those sweet tooth cravings.
These sweet and chewy waffles will take your love for waffles to a new level.
It's soft and sticky on the inside with a crispy outside.
It's a combination of classic Belgian waffles and Japanese mochi cake. You got to try it!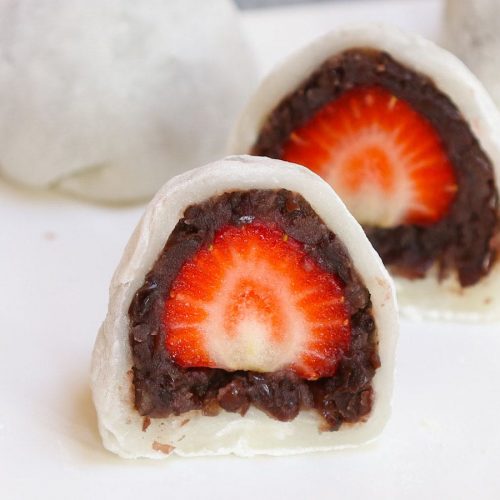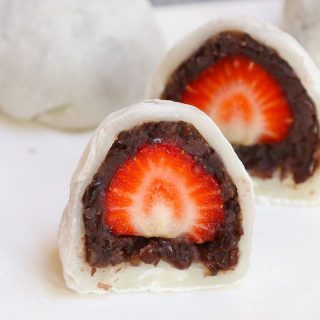 20 Traditional Japanese Desserts (Easy Strawberry Mochi Recipe and More)
Strawberry Mochi is one of the most popular Japanese Desserts. The fresh strawberry and sweet red bean paste are wrapped with the chewy and soft mochi cake. A quick dessert that you can easily make at home.
Print
Pin
Rate
Ingredients
6

fresh strawberries

1

cup

red bean paste

3/4

cup

Mochiko

4

tablespoons

sugar

3/4

cup

water

cornstarch for dusting
Instructions
Rinse the strawberries and remove green leaves. Then dry them completely.

Divide the red bean paste into 6 balls, then flatten each ball out.

Wrap each strawberry with the red bean paste. Set them aside.

In a microwave-safe bowl, whisk together mochiko, sugar, and water.

Cover the bowl with plastic wrap loosely. Microwave at full power for 2 minutes.

Take it out and mix it with a wet spatula. Cover and microwave for 30 more seconds until the dough becomes slightly translucent.

Transfer the cooked dough onto the cornstarch-dusted parchment paper. Sprinkle a thin layer of cornstarch onto the dough.

Divide the dough into 6 equal parts and flatten each one into a circular shape.

Place each red bean paste-covered strawberry in the center of each mochi wrapper. Make sure the pointing end is positioned at the center of the wrapper.

Pinch the four corners of the mochi wrapper, and then pinch the remaining corners together.

Tap the bottom of the mochi with cornstarch. Brush the assembled green tea mochi with a brush gently to remove excess cornstarch.

Repeat this process for the rest of the dough and fillings. Serve and enjoy!
Nutrition
Calories:
215
kcal
|
Carbohydrates:
49
g
|
Protein:
3
g
|
Fat:
1
g
|
Saturated Fat:
1
g
|
Sodium:
2
mg
|
Potassium:
34
mg
|
Fiber:
2
g
|
Sugar:
27
g
|
Vitamin A:
1
IU
|
Vitamin C:
7
mg
|
Calcium:
13
mg
|
Iron:
1
mg
Tried this recipe?
Follow or tag us on Pinterest @izzycooking