The next time you're ordering sushi for a group of friends, be sure to have a variety of condiments and side dishes on hand. Today we're sharing 16 of the best sushi sides, desserts, and drinks. Keep reading for some inspiration!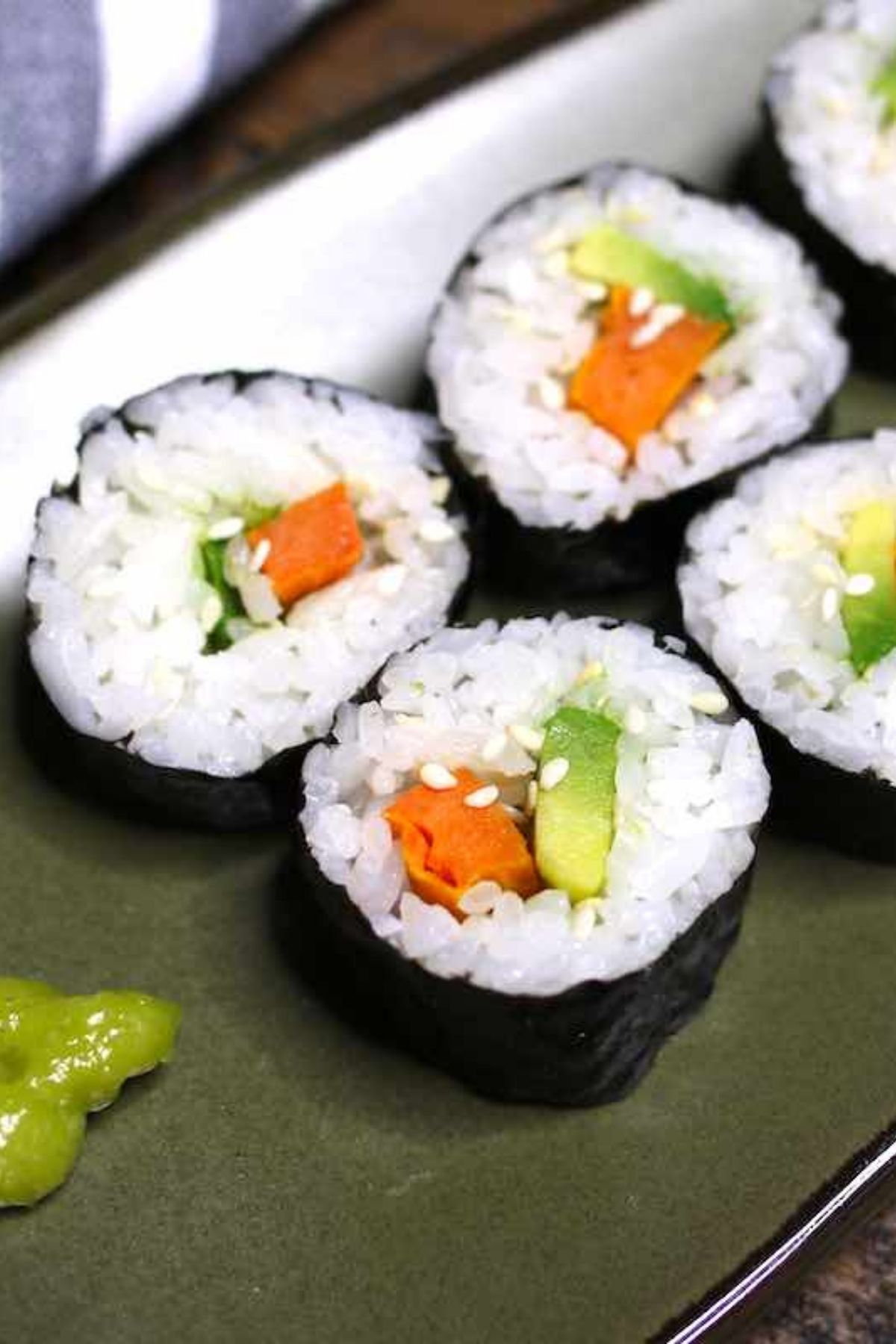 While some items like wasabi and soy sauce immediately come to mind, there are many other choices available that will make your sushi meal more enjoyable.
Your guests will be able to pick and choose their favorites, and will appreciate your thoughtfulness!
What Can I Eat with Sushi?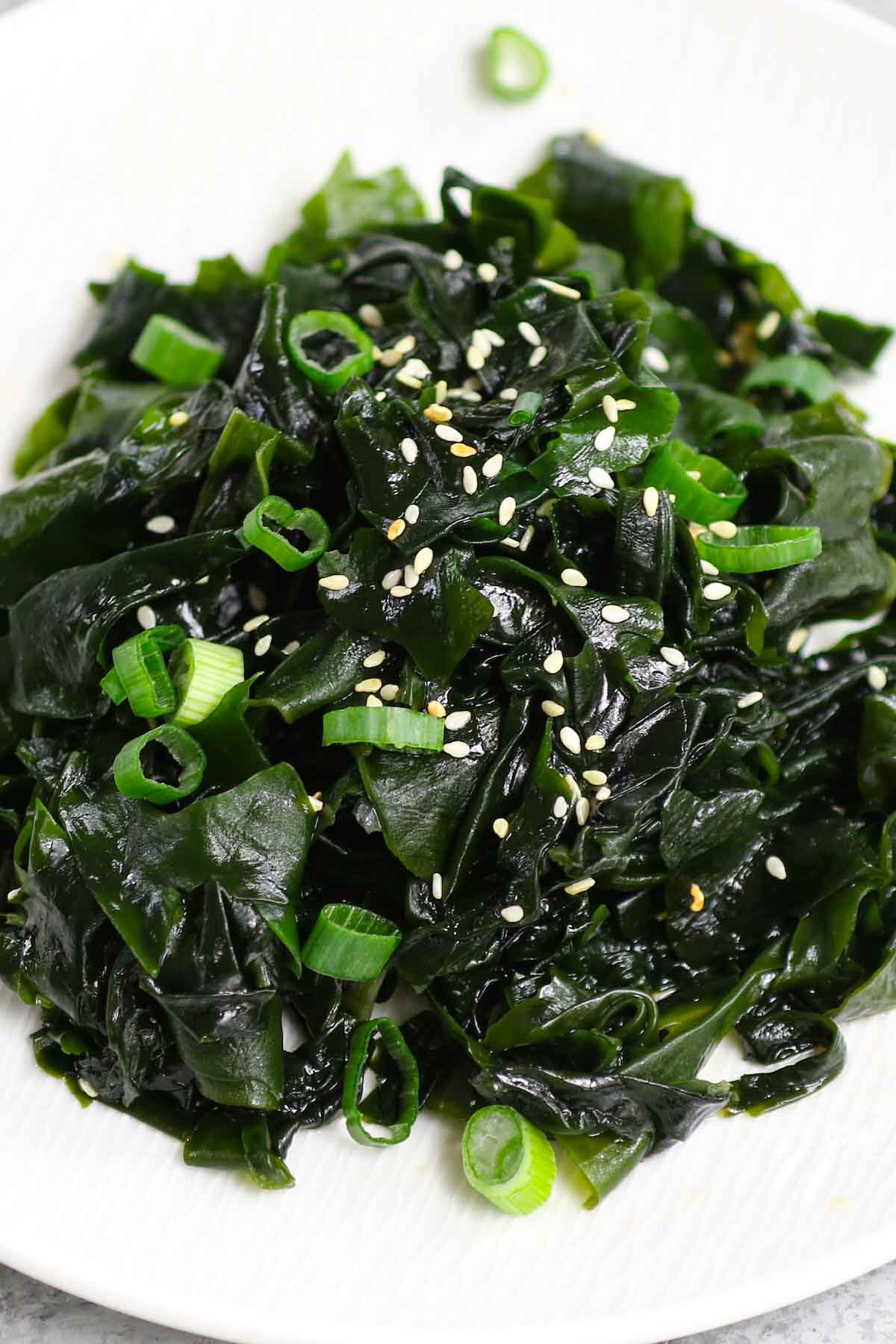 This popular Japanese salad is healthy, delicious, and easy to prepare. It's also a great option if you don't want to fill up on too much carb-heavy rice.
These delicious spring rolls are delicate, crisp, and filled with a combination of glass noodles, veggies, and pork, chicken, or shimp. They're very addictive, so don't fill up on too many before eating your sushi!
The secret of pungent-tasting wasabi is not to use too much. You don't want it to overpower the flavor of the sushi. Instead, it's meant to bring the flavor out. Start with a small amount and adjust as needed to suit your taste.
Many of us automatically dip our sushi into soy sauce but it's a good idea to taste the sushi first, and then add a touch of soy sauce if needed. Soy sauce is meant to enhance, not mask the fresh flavors of sushi.
Often served as a first course, miso soup is flavorful and a tad salty. It's a great way to get your tastebuds dancing! You can easily make miso soup in about 15 minutes at home, with just a handful of ingredients.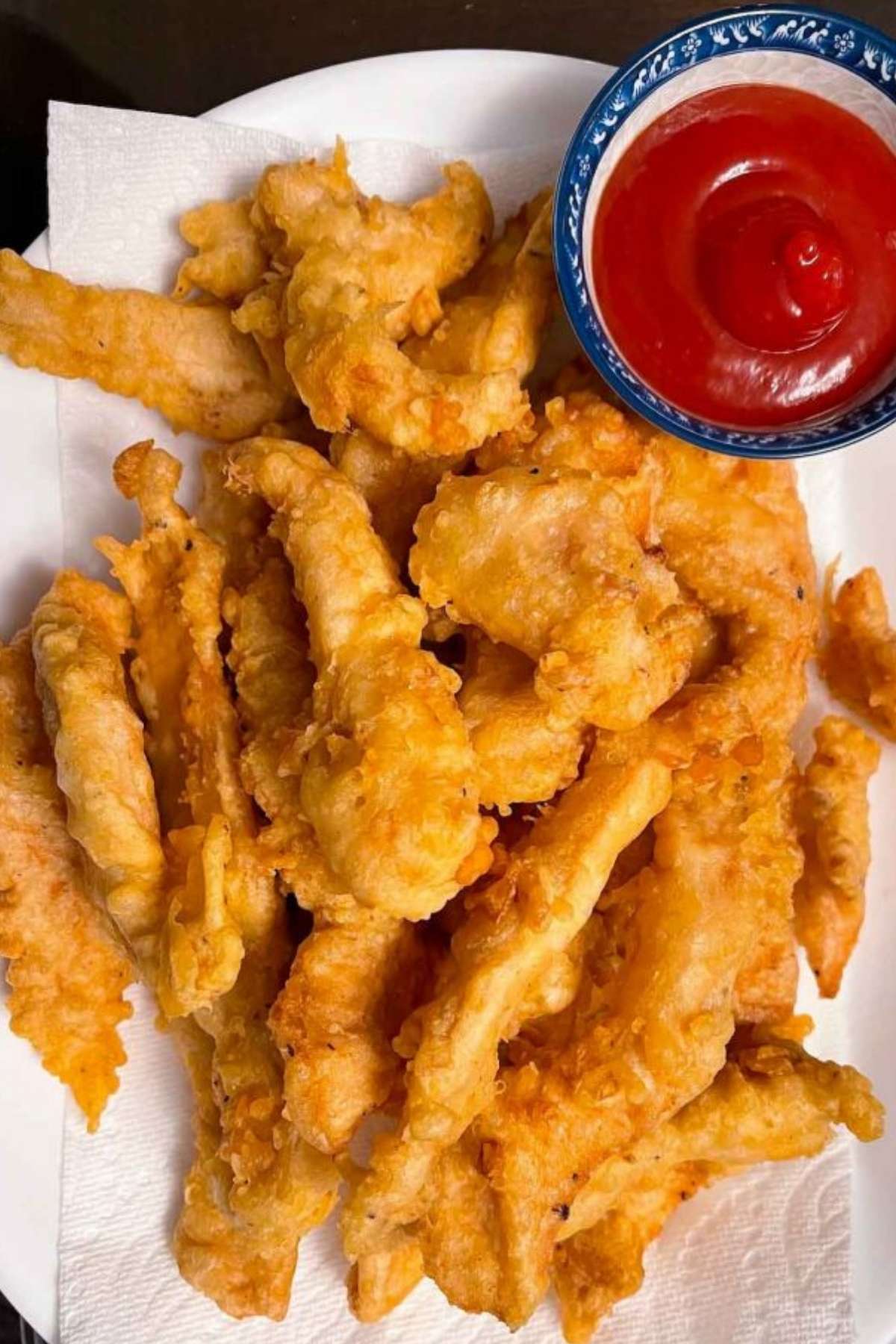 If you've eaten at a Japanese restaurant, you've probably enjoyed tempura. This light batter is used to add a delicious crispy coating to meats and veggies.
If you're trying your hand at homemade sushi, you can enjoy the flavor of crab by using kanikama, the Japanese word for imitation crab. It has a delicate crab-like flavor and can easily be purchased at most large grocery stores.
Stuffed with juicy pork, chicken, or shrimp, these small dumplings are delightfully crisp on the outside and tender on the inside. Serve them with soy sauce, teriyaki sauce, or sweet chili sauce.
If you're sampling different flavors of sushi, chew a piece of pickled ginger to cleanse your palate. It has a refreshing flavor and is quite popular with ginger-lovers.
Simple and healthy, these tender green soybeans are perfect to snack on. They're also a great option if you're not a fan of raw fish. To make this dish at home, all you need is a package of frozen edamame, some lemon, and salt. It couldn't be easier!
If you love eggs, you've got to give this recipe a try! Tamagoyaki means grilled or fried egg. The technique can be tricky and essentially involves rolling several layers of seasoned egg in a frying pan. You'll definitely impress your guests!
Desserts and Drinks to Serve with Sushi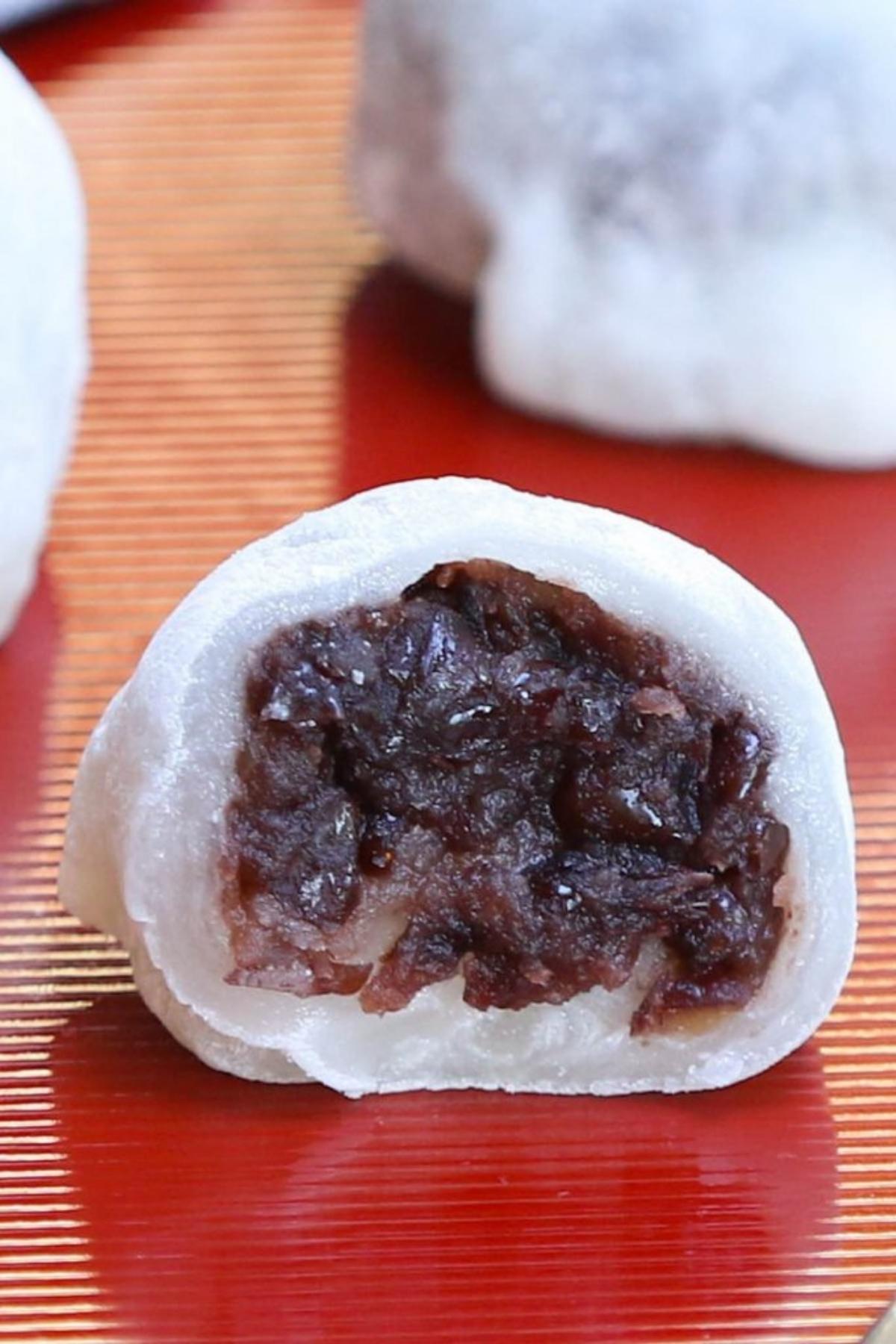 This pleasantly chewy treat is made with mochi rice and a sweet red bean paste filling. There are quite a few steps involved but the instructions are straightforward and you'll love the result.
When you cut into this sweet and chewy dessert, you'll find a fresh strawberry surrounded by a layer of sweet red bean paste. This would be a perfect dessert to serve after a delicious Japanese meal.
Made with sweet glutinous rice, these chewy sweets make a wonderful dessert. Play with the colors by choosing different shades of food coloring. These treats are traditionally served stacked on skewers.
The flavor of this ice cream is really addictive! It has prominent notes of matcha with a hint of vanilla. And if you prefer ice cream that's not too sweet, you'll love this recipe.
Known for its health benefits, green tea is super-easy to make at home. All you need are green tea leaves, hot water, and a touch of honey if desired. This is the perfect drink to have in the evening when you're craving something warm that doesn't contain caffeine. Green tea is also delicious iced.
You May Also Like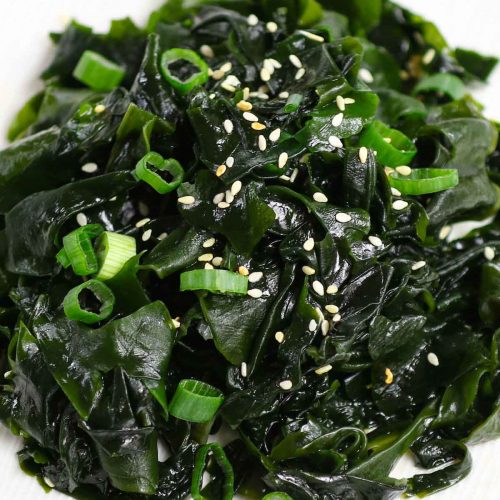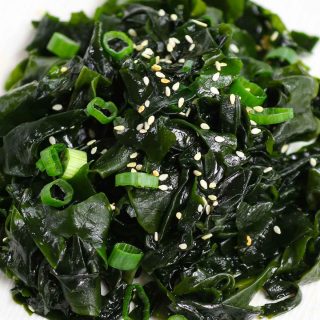 Easy Seaweed Salad
This popular Japanese salad is healthy, delicious, and easy to prepare. It's also a great option if you don't want to fill up on too much carb-heavy rice. 
Print
Pin
Rate
Ingredients
For the Salad
1

oz

dried seaweed

wakame
For the Dressing
2

tablespoons

soy sauce

2

tablespoons

rice vinegar

2

teaspoons

mirin

1/2

tablespoon

sugar

2

teaspoons

sesame oil

2

teaspoons

toasted sesame seeds divided

salt to taste

1

green onion chopped
Instructions
Place the dried seaweed in a large mixing bowl. Add cold water and soak for 8-10 minutes.

In the meantime, add soy sauce, rice vinegar, mirin, salt, sugar, and sesame oil in a medium mixing bowl. Mix well.

Add 1 teaspoon sesame seeds and half of the chopped green onions to the dressing.

Drain the water and squeeze the rehydrated seaweed with your hands to remove excess water.

Add the seaweed to the mixing bowl, and pour the dressing on top. Toss to coat evenly. Add more salt or other seasonings if needed.

Sprinkle more sesame seeds and chopped onions. Serve and enjoy!
Notes
Make sure to squeeze the water out of your seaweed, so you don't end up with a watery dressing.
Tried this recipe?
Follow or tag us on Pinterest @izzycooking