Sushi and sashimi are two popular items in Japanese restaurants. What are the differences? Are they the same thing? While some people use them interchangeably, they are actually quite different. In this post, you'll learn everything about these two dishes.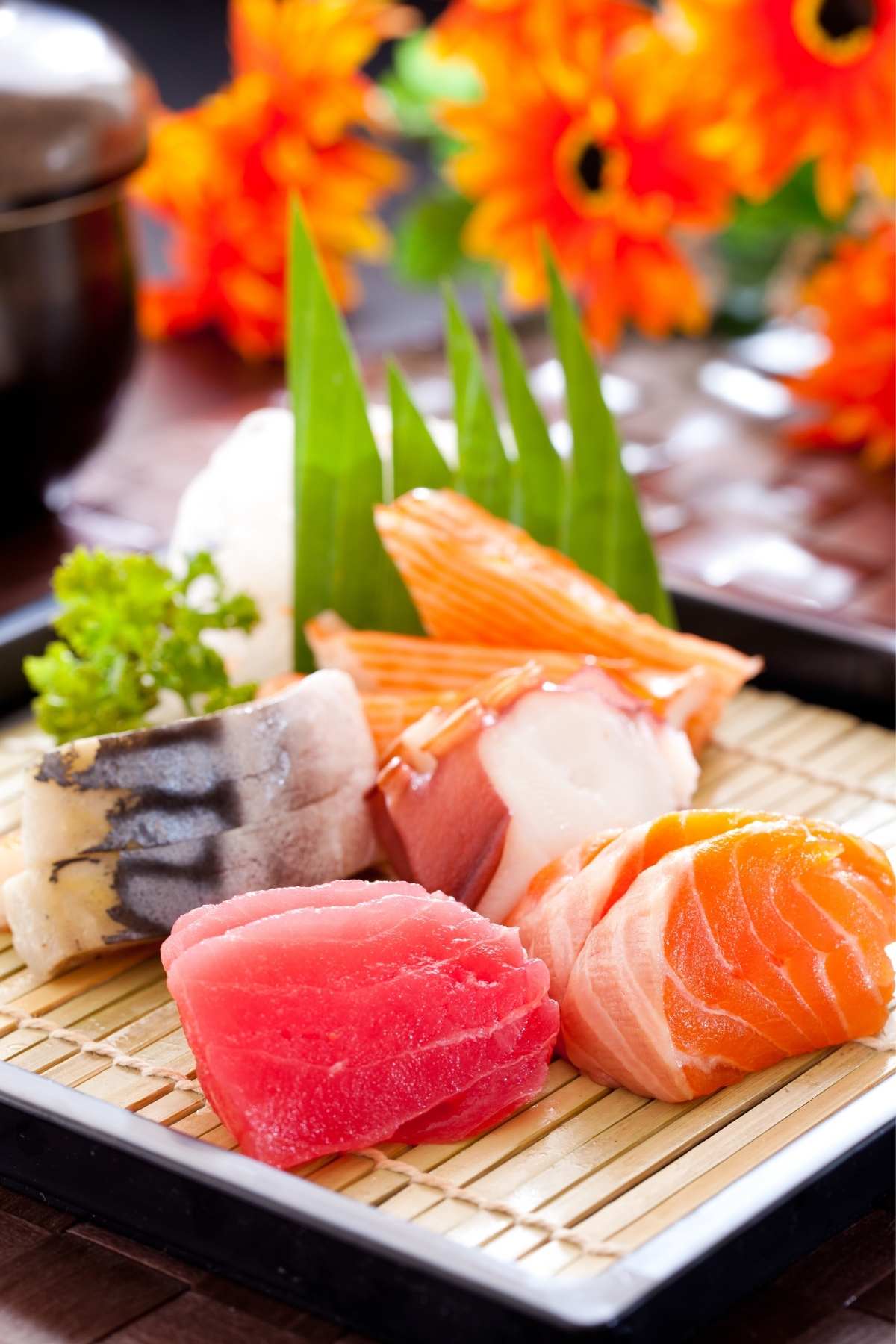 There's no denying that sushi is one of the most popular aspects of Japanese cuisine. Even though it's most often associated with raw fish, the word "sushi" is actually in reference to the way the rice is cooked. Sushi does not have to contain raw fish and is often made with cooked seafood, other meat and vegetables.
Sashimi, on the other hand, is always made with raw fish. It's thin slices of fresh, raw fish or other seafood. Popular options for sashimi include salmon, tuna and shrimp. Using a specialty knife, the fish is thinly sliced into delicate pieces, which are dipped in soy sauce. Unlike sushi, sashimi isn't accompanied by nori seaweed, rice or other ingredients. It's simply the raw fish on its own.
If it's your first time at a Japanese restaurant, the menu can be a bit overwhelming. There are so many options available with names you may not be familiar with. But once you've learned the major differences between these dishes, you'll be ordering like a regular.
What is Sashimi?
Sashimi is a traditional Japanese dish that consists of raw protein – usually fish or other kinds of seafood, but sometimes other meats such as Wagyu beef. Popular kinds of sashimi include salmon, tuna, halibut and shrimp. A sharp knife is used to carve the fish into thin, delicate slices which are enjoyed raw.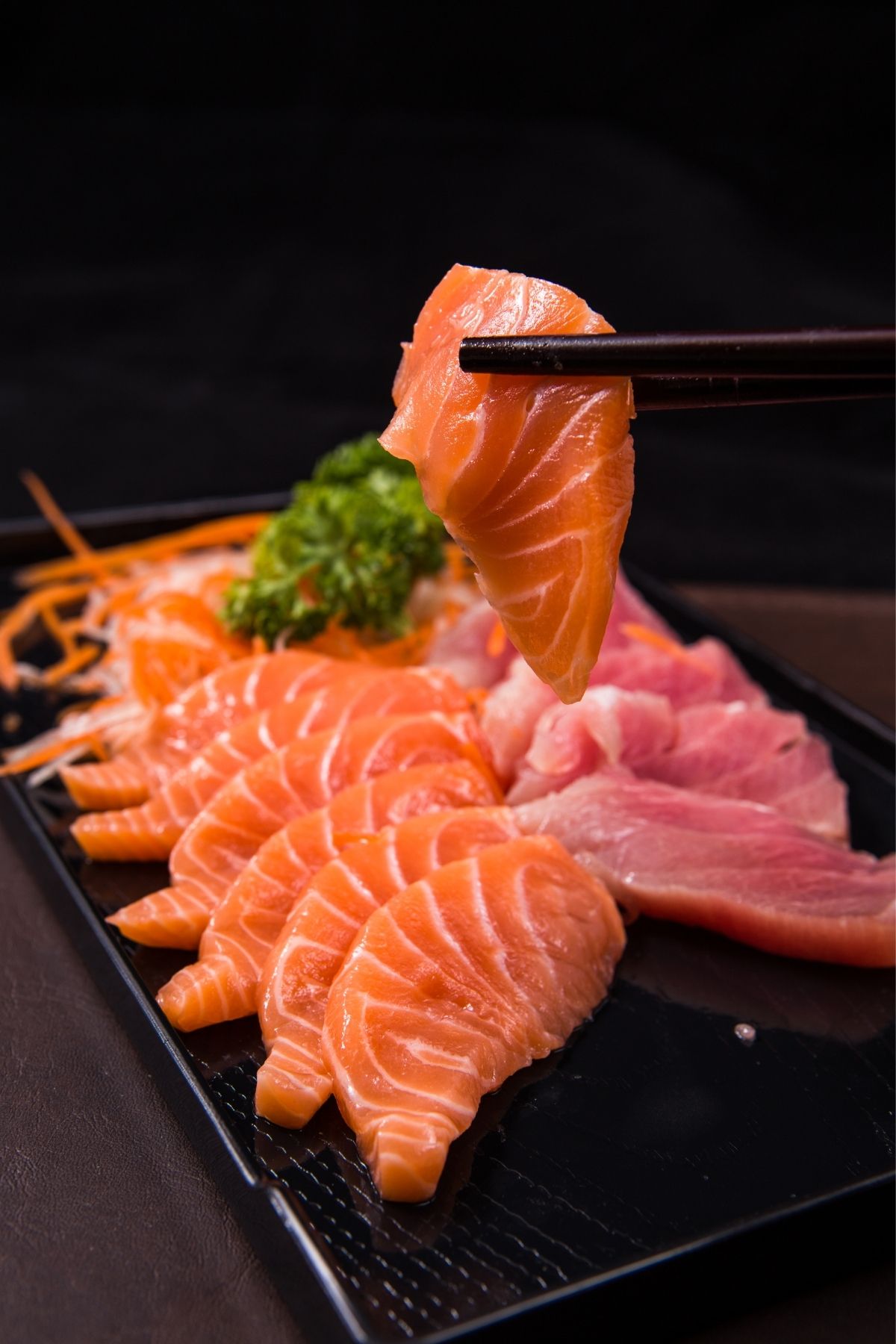 What Is the Difference Between Sushi and Sashimi?
The difference between sushi and sashimi is the presence and absence of rice, respectively. The word "sushi" refers to a sticky variety of Japanese short-grain rice that is seasoned with vinegar. The rice is combined with proteins, vegetables, seaweed and other ingredients.
Sashimi consists solely of thin slices of raw fish, seafood or meat. Besides sauce and wasabi, sashimi is served on its own.
Nigiri is another item you'll see on the menu at most Japanese restaurants. Earlier, we mentioned that sashimi isn't sushi at all, due to the absence of rice. There are two main types of sushi – maki and nigiri. Maki sushi is the type you're probably most accustomed to seeing. Rice, nori and fillings are neatly rolled and cut into bite-size pieces.
Nigiri sushi consists of a bitesize mound of rice topped with a piece of sashimi. Popular sashimi options for nigiri include tuna, salmon and shrimp.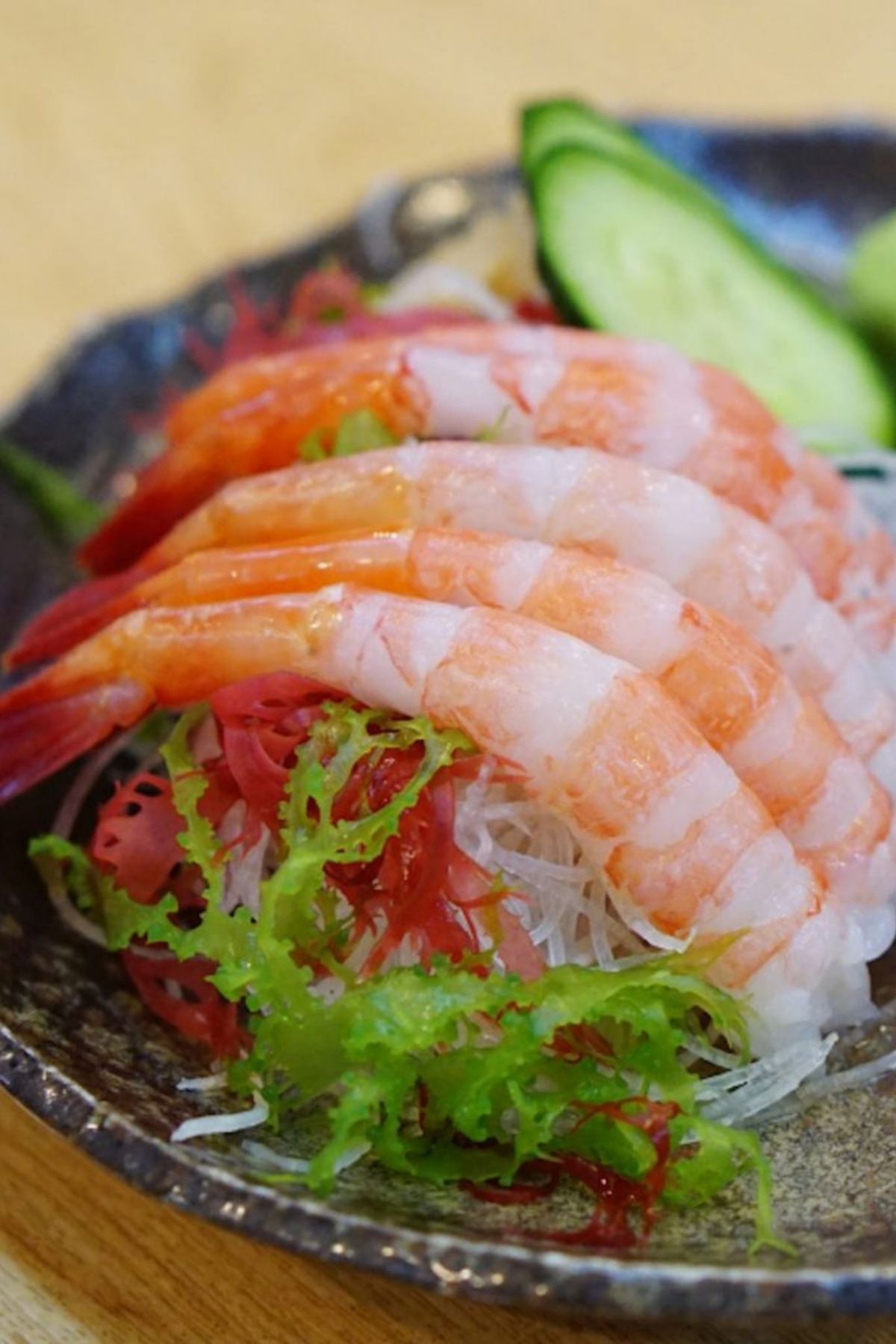 How to Cut Sashimi
When cutting sashimi, it's critical that you have the right equipment. A long, thin knife is your best option if you don't have a genuine sashimi knife. Ensure the knife is sharpened by using a whetstone or sharpener.
When making sashimi, you should try to cut the flesh of the fish against the grain. By doing this, you can ensure the pieces are not stringy and won't fall apart. In a smooth, seamless motion, make a single slice by pulling through from the back end of the knife to the tip. Your slices should be about 1/4 inch thick.
How to Eat Sashimi
You can either eat sashimi using chopsticks or your hands. Pick up a piece of sashimi with your fingers or chopsticks and, if you'd like, dip it in soy sauce. Don't bite the sashimi in half – just put the entire piece in your mouth and chew.
If you like wasabi on your sashimi, add this to the slice before dipping in the soy sauce. If the chef has already added a sauce to the sashimi, it's considered impolite to use soy sauce.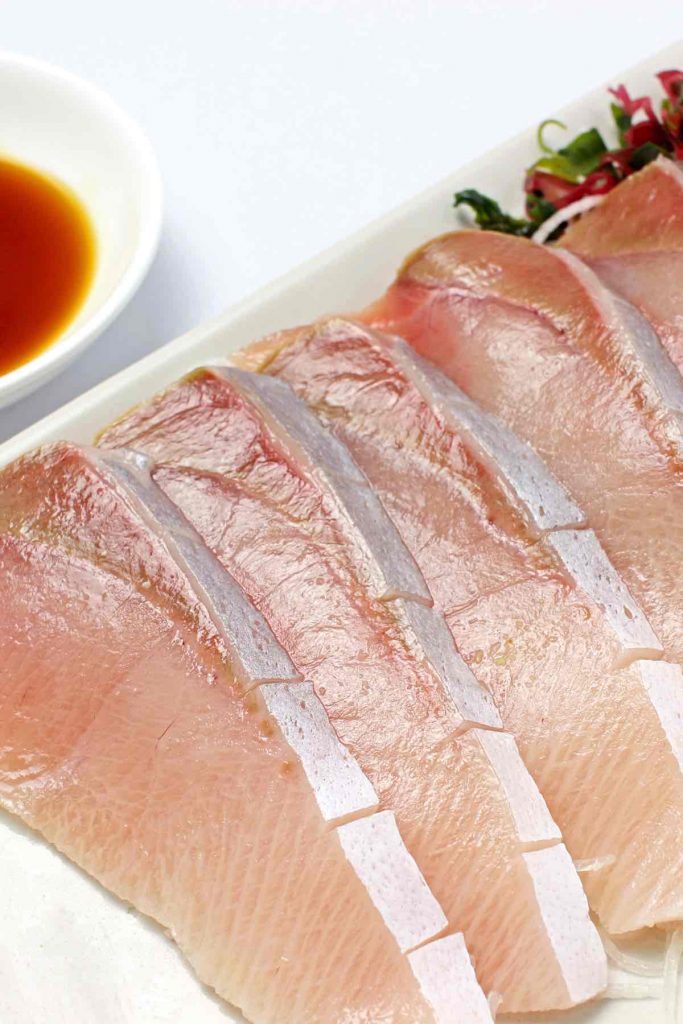 Frequently Asked Questions
Is Sashimi Healthy?
Sashimi can be an incredibly healthy addition to your diet, especially for low-carb or keto folks who are avoiding rice. Sashimi is a great source of high-quality protein, which helps with muscle building and appetite control. Fish like salmon and tuna are a major source of healthy fats and omega-3 fatty acids, which help promote a healthy heart.
Is Sashimi Just Raw Fish?
The word sashimi translates to "pierced body." It's a Japanese delicacy prepared by thinly slicing raw fish or seafood into bite-size pieces, often served with soy sauce and wasabi. Because sashimi is raw, it's important to get the freshest, highest quality ingredients, often referred to as a "sashimi-grade." Sashimi is most often raw fish, but can also be other raw seafood like shrimp, squid and octopus
How Many Calories in Sashimi?
You'll be glad to know that sashimi is relatively low in calories. A single piece of salmon sashimi comes out at about 40 calories, while tuna sashimi pieces are about 32 calories each. Halibut is even kinder to your waistline, coming in at only 26 calories a piece.
How Long Does Sashimi Last in the Fridge?
As you would expect with raw fish, sashimi won't last very long in the fridge. This delicacy is always best eaten fresh, both for food safety reasons and to enjoy the best-tasting fish. If you have leftovers, they can be stored in an airtight container for no more than 24 hours in the fridge. Do not prepare sashimi until you're ready to eat it and don't leave the fish at room temperature for any longer than 15 minutes.
Best Sashimi Recipes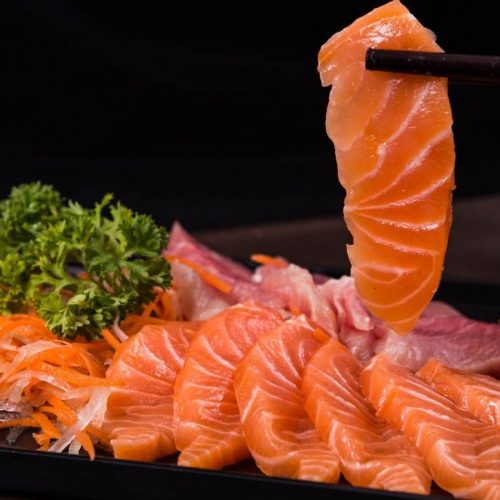 How to Make Sashimi
Sushi and sashimi are two popular items in Japanese restaurants. What are the differences? Are they the same thing? While some people use them interchangeably, they are actually quite different. In this post, you'll learn everything about these two dishes.
Print
Pin
Rate
Ingredients
6

oz

raw salmon

sushi grade, or another fish (see note)
Optional Garnishes
Fresh lemon

Wasabi paste

for serving (optional)

Pickled ginger
Instructions
Lay the fish flat on a clean cutting board. You will be cutting perpendicular to the length of the fish or the spine.

If there are any bones remaining in the fish, you can grasp them with tweezers and pull them straight out.

Using a sushi knife or a sharp chef's knife, cut the fish into strips about ¼-inch thick (or less). Placing your other hand onto the fish to hold it firm. Each should be 2-3 inches long by 1 inch wide to be eaten easily.

Arrange the strips on a small serving platter (rectangular is traditional). Add optional fresh lemon wedges, wasabi paste and pickled ginger on the side.

Serve immediately with chopsticks.
Equipment
Notes
Fish: Ask your fishmonger for sushi-grade salmon or another sushi-grade fish they'd recommend, checking it arrived that day to ensure freshness. The skin and bones should all have been removed and the fillet should be of uniform size. Other popular options are: tuna (maguro), yellowtail (hamachi), fluke (hirame), mackerel (saba), halibut (ohyo), taco (octopus).
Note: the USDA does not recommend consuming raw fish due to the risk of foodborne illness; therefore, if you do so, it's crucial to seek out fresh fish from a reputable shop.
Storage: Do not make sashimi ahead of time or store it for longer than about 15 minutes, as bacteria grows quickly on fish without refrigeration.
Tried this recipe?
Follow or tag us on Pinterest @izzycooking