Are you looking for a healthier way to cook some of your favorite dishes without the added fat or oil? Well, you've come to the right place! We've collected 26 of the Best Vegan Air Fryer Recipes. Many of them are as crispy as the deep-fried version but you can now enjoy them guilt-free.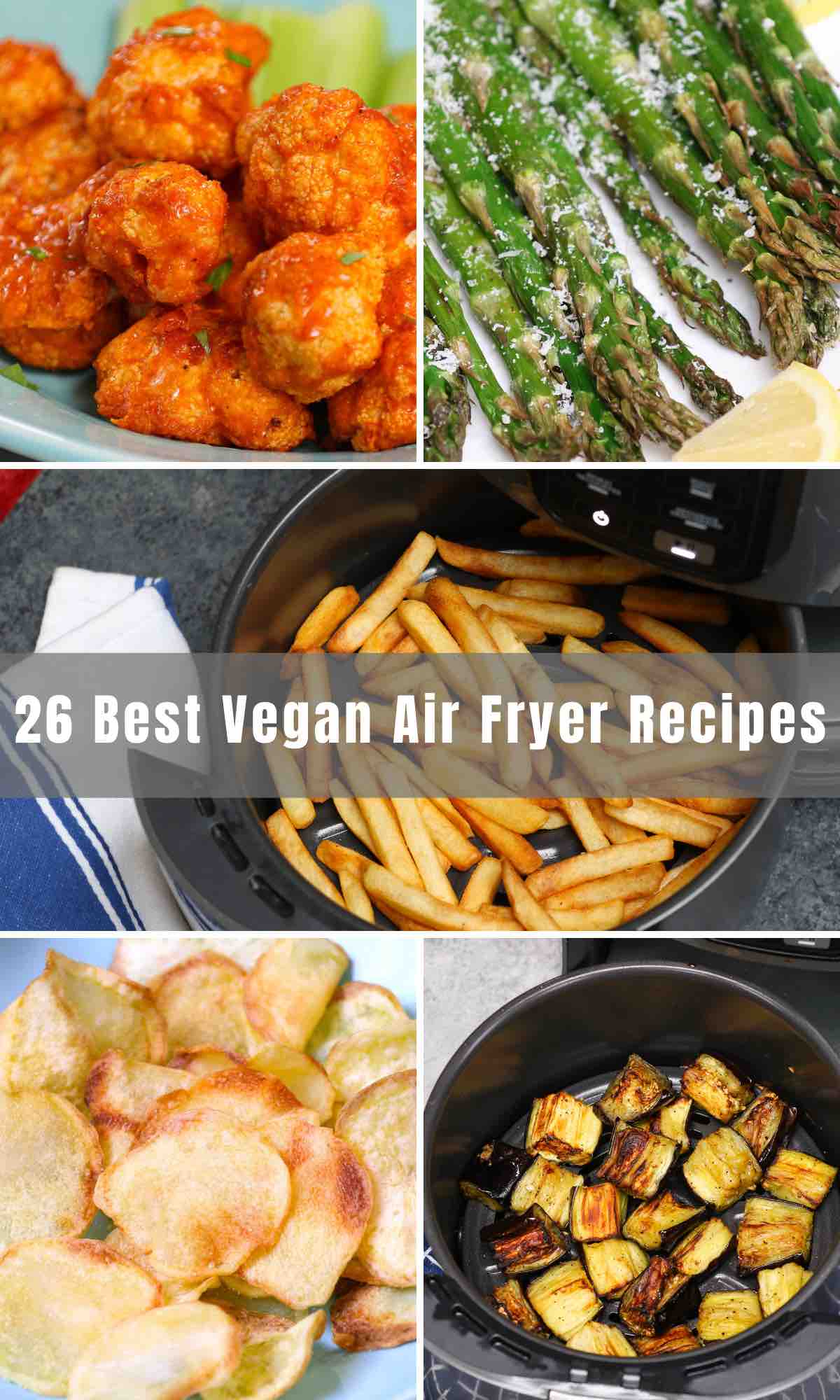 Is An Air Fryer Good For Vegans?
While it is easy to think that an air fryer is for meats, it's just as good for vegan dishes! It's perfectly suited for cooking up vegan, vegetarian and plant-based meals! All made with fewer calories and less fat!
What is the Best Thing to Fry in an Air Fryer?
Almost anything and everything!! You can enjoy burgers, vegetables, potato chips, brownies, and even make some great vegan dishes too!
You can enjoy almost all of your favorite recipes without deep frying or excess oil. The only thing to keep in mind is that you may need to cook in batches as an air fryer is much smaller than an oven.
Easy Vegan Air Fryer Recipes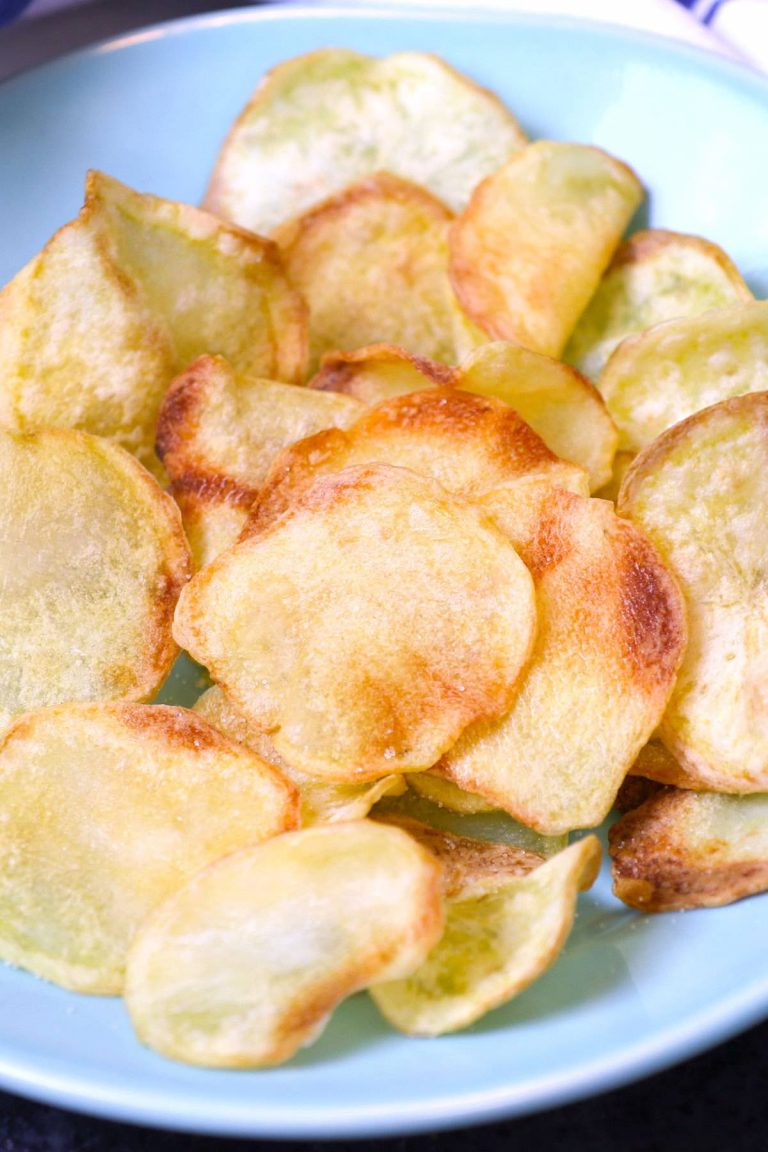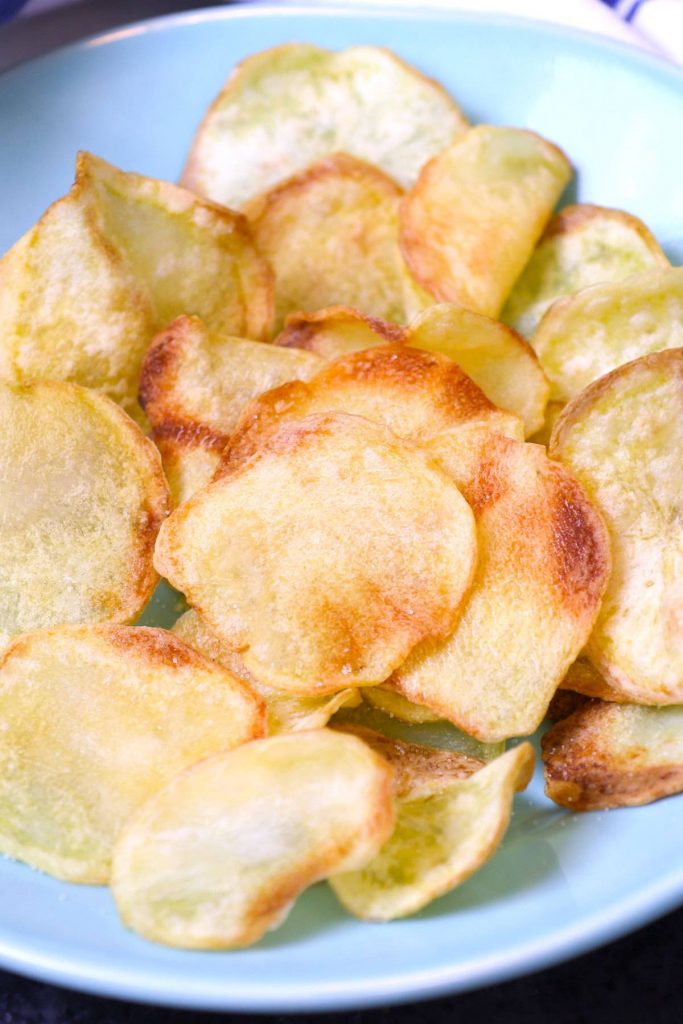 Do you have a craving for potato chips but want to eat them guilt-free? This recipe is made with just small amount of cooking spray instead of tons of oil! Plus, you can season them with your favorite seasonings!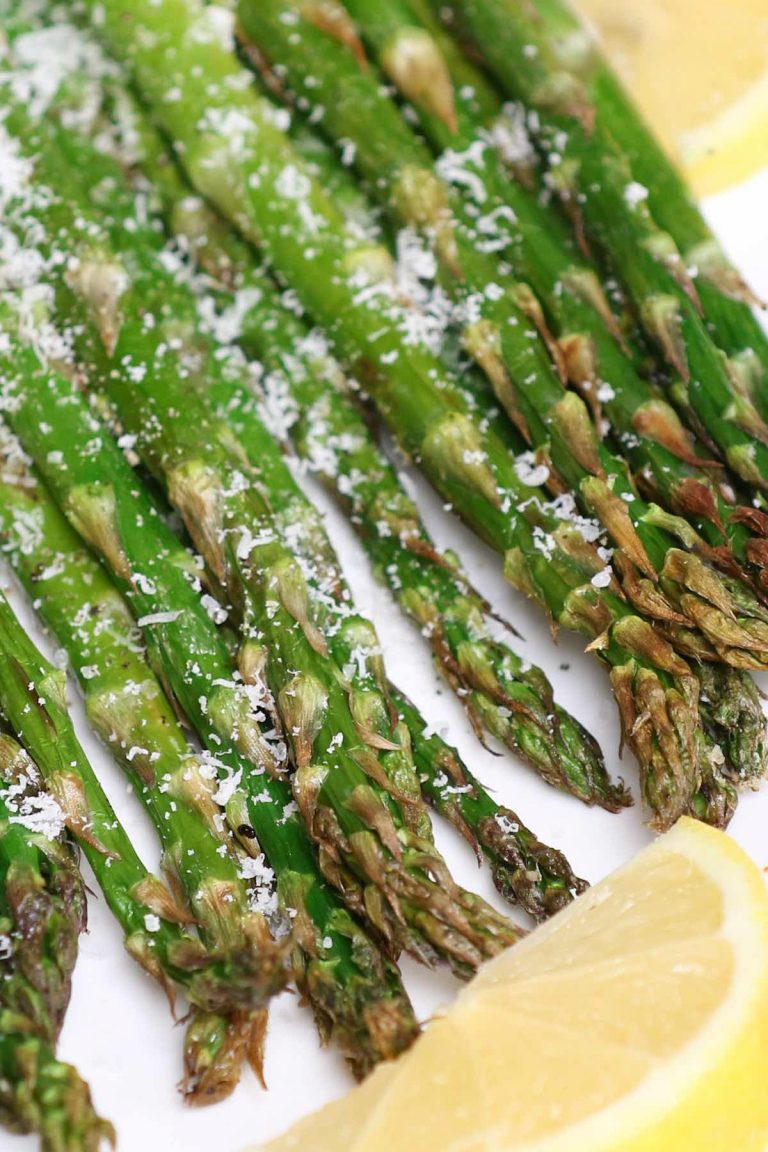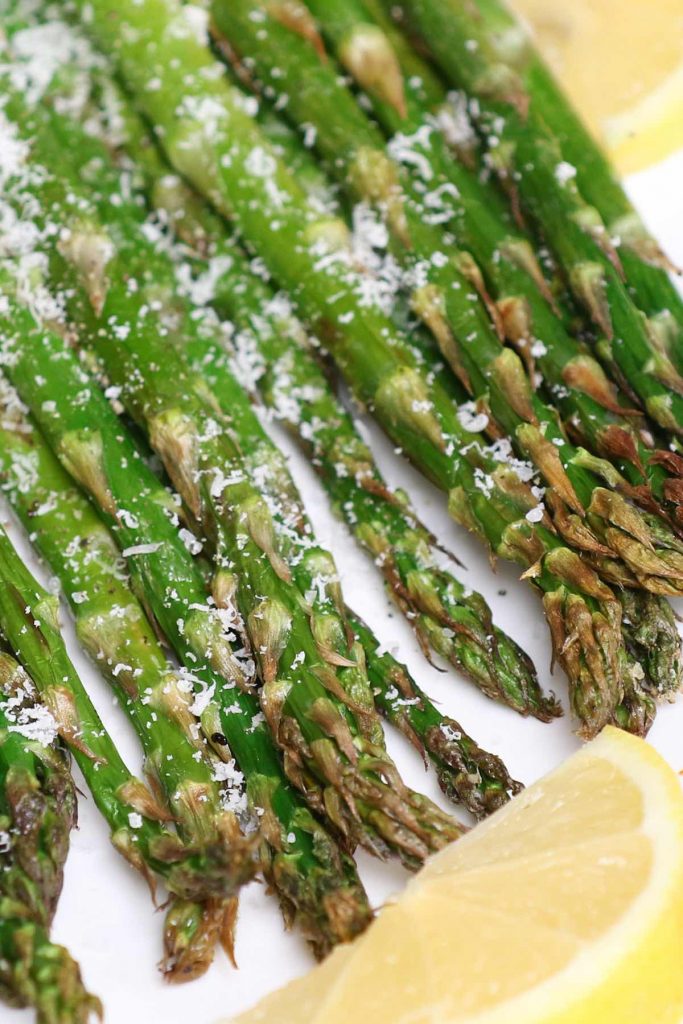 If you don't have an air fryer, this recipe will certainly make you want one! It only calls for 4 ingredients and produces asparagus that has crisp and tender stalks every time!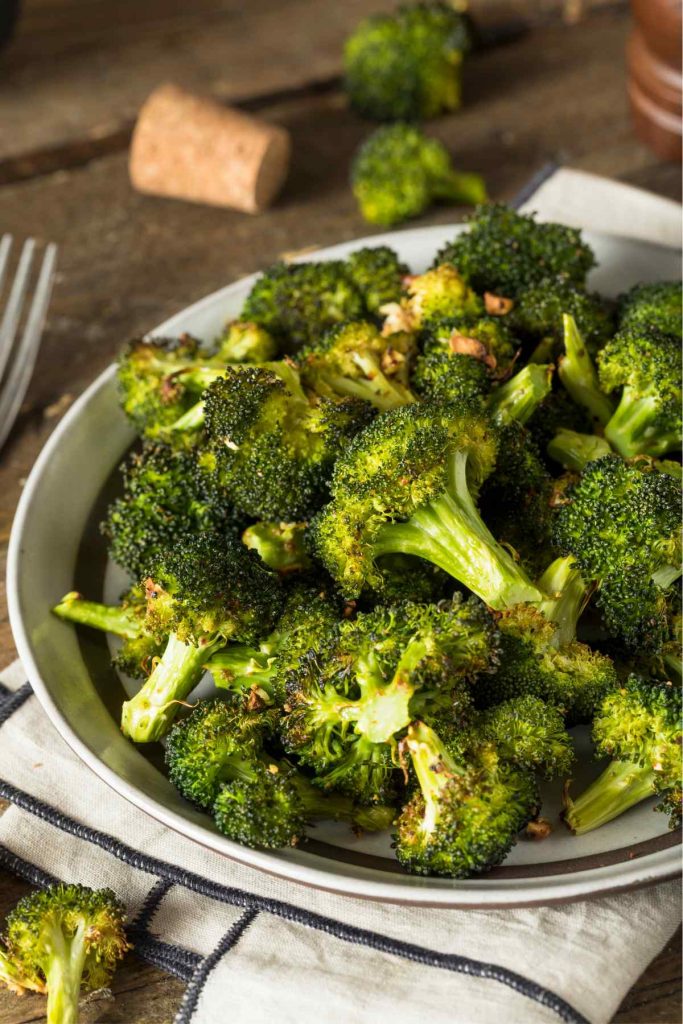 Made in just 6 minutes, this air fryer broccoli is a must-try! It tastes just like your roasted broccoli recipe with a lot less hassle! Incredibly tender and completely worth trying!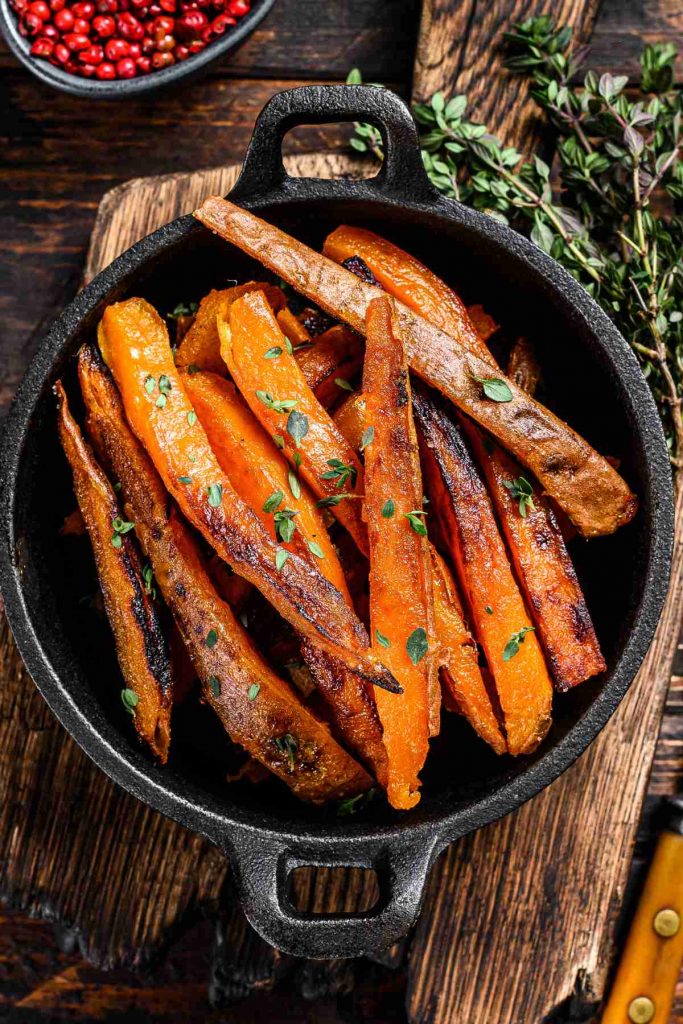 Did you recently get an air fryer and are excited to try it out? Air fryer sweet potato fries are the perfect starting point! Compared to the deep-fried method, it uses much less oil – that means you'll consume less fat and less calories!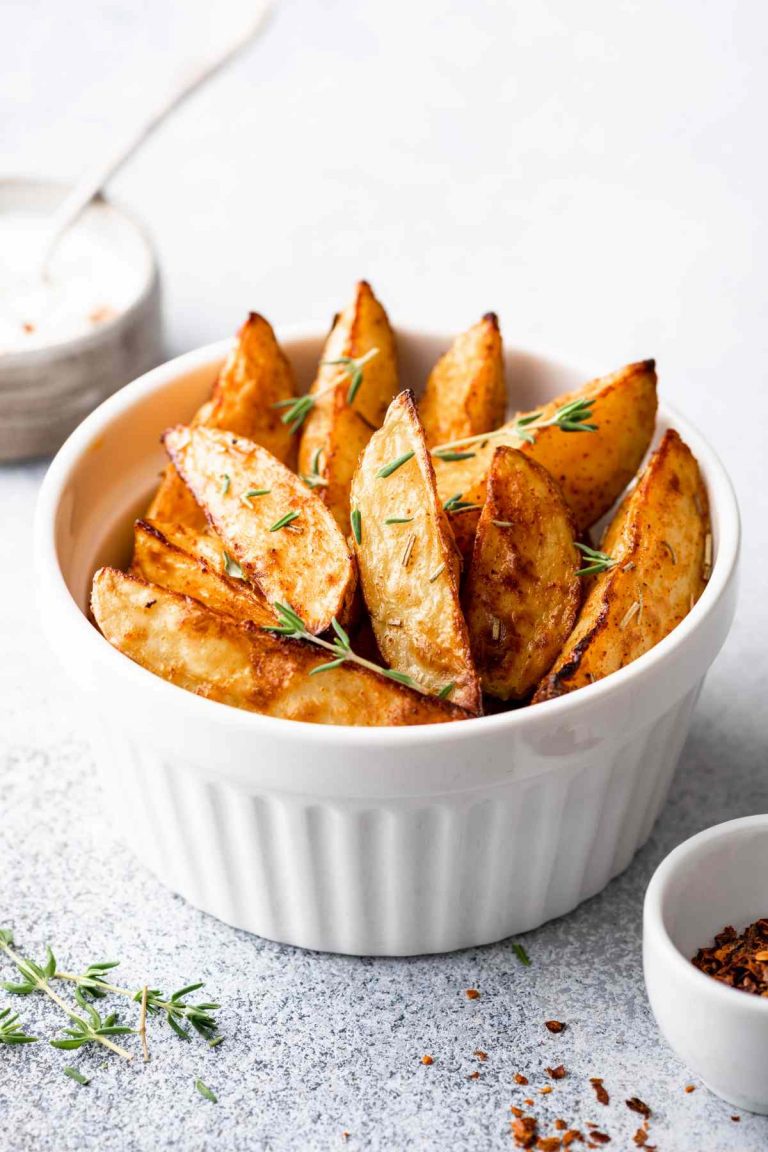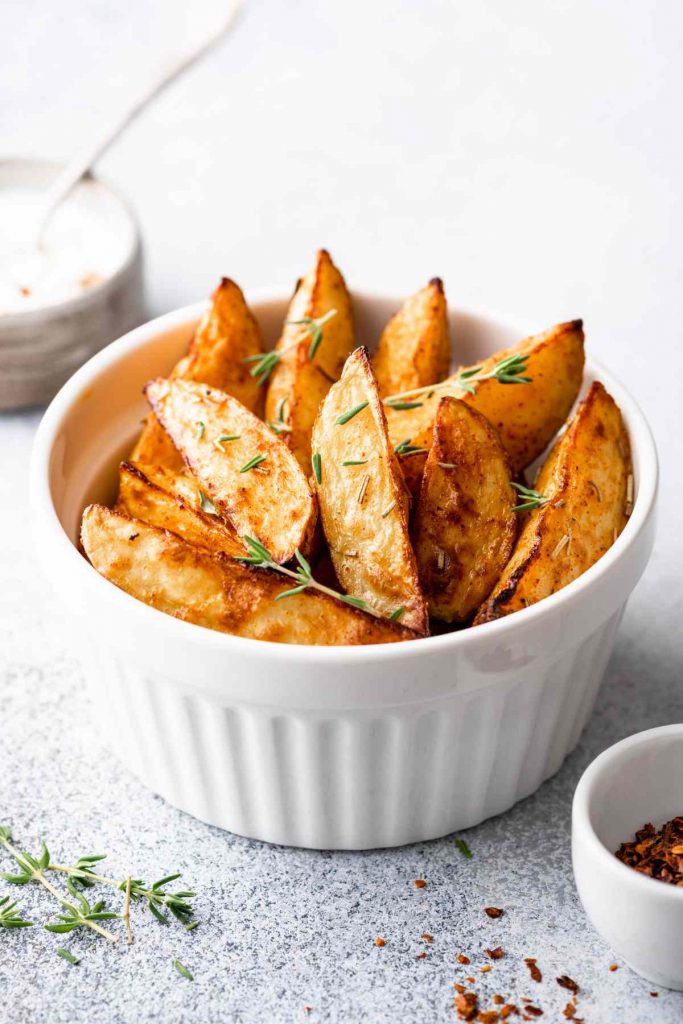 Light, crispy, and easy to make – what more could you ask for? These air fryer potato wedges are a kid-friendly recipe that your whole family will love!
If you're looking for an easy on-the-go snack – then you've found them! These air fried pizza rolls are simple to put together in little time.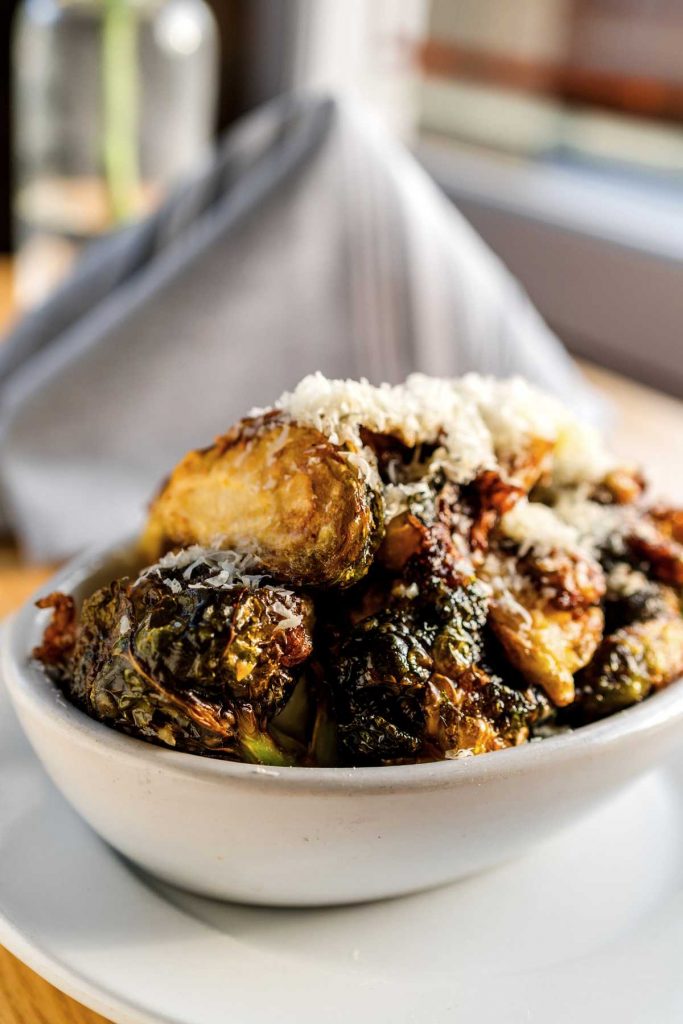 This one is for those picky eaters in your household! Air fryer Brussel sprouts are crispy, colorful, and full of flavor! You may have a hard time convincing your kids that they're eating vegetables!
Are you looking for a recipe that are gluten-free, vegan, low-carb, and keto? Then stop here! The air fryer zucchini turns out crisp and delicious every time.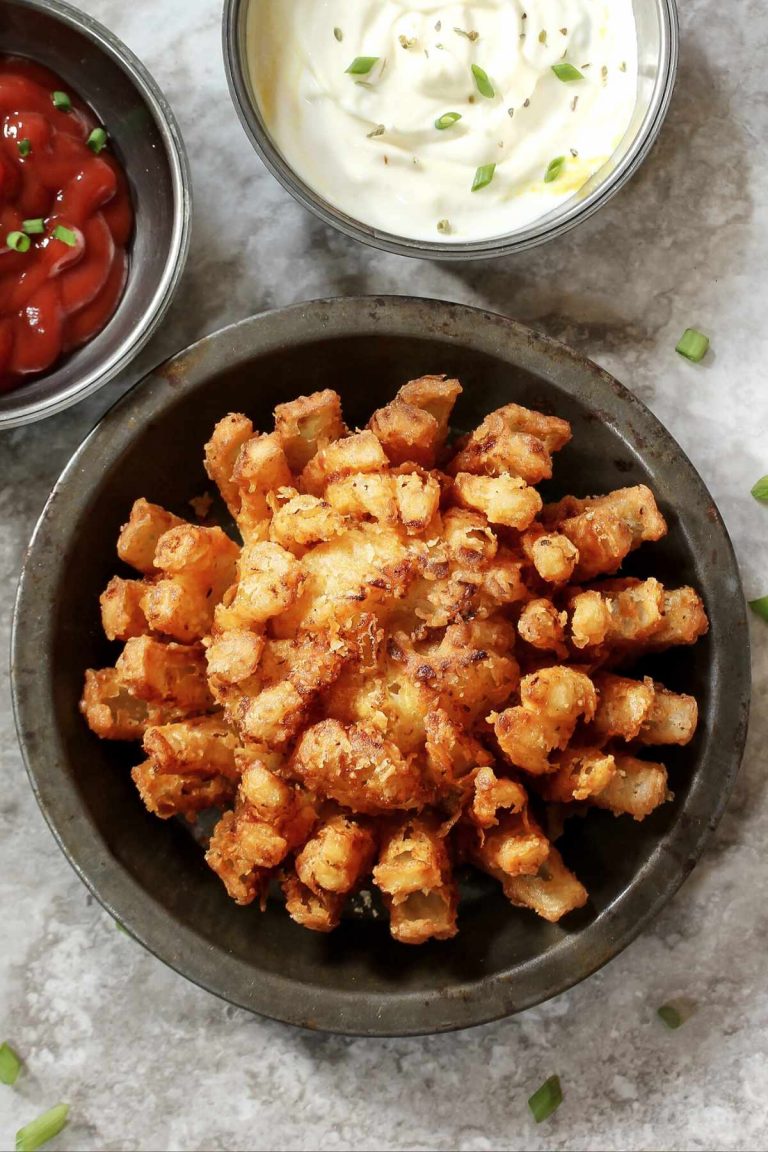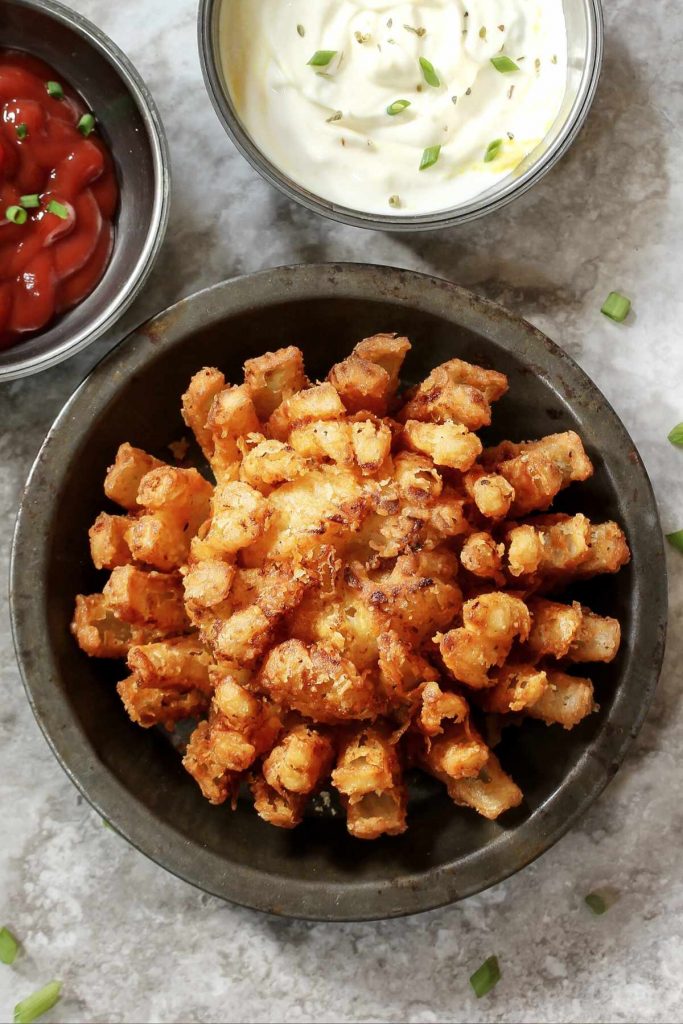 You know those famous onions that you indulge in at the fair? Now you can make it right at home! Healthier than deep-fried, they also are paleo and vegan!
No Oil Vegan Air Fryer Recipes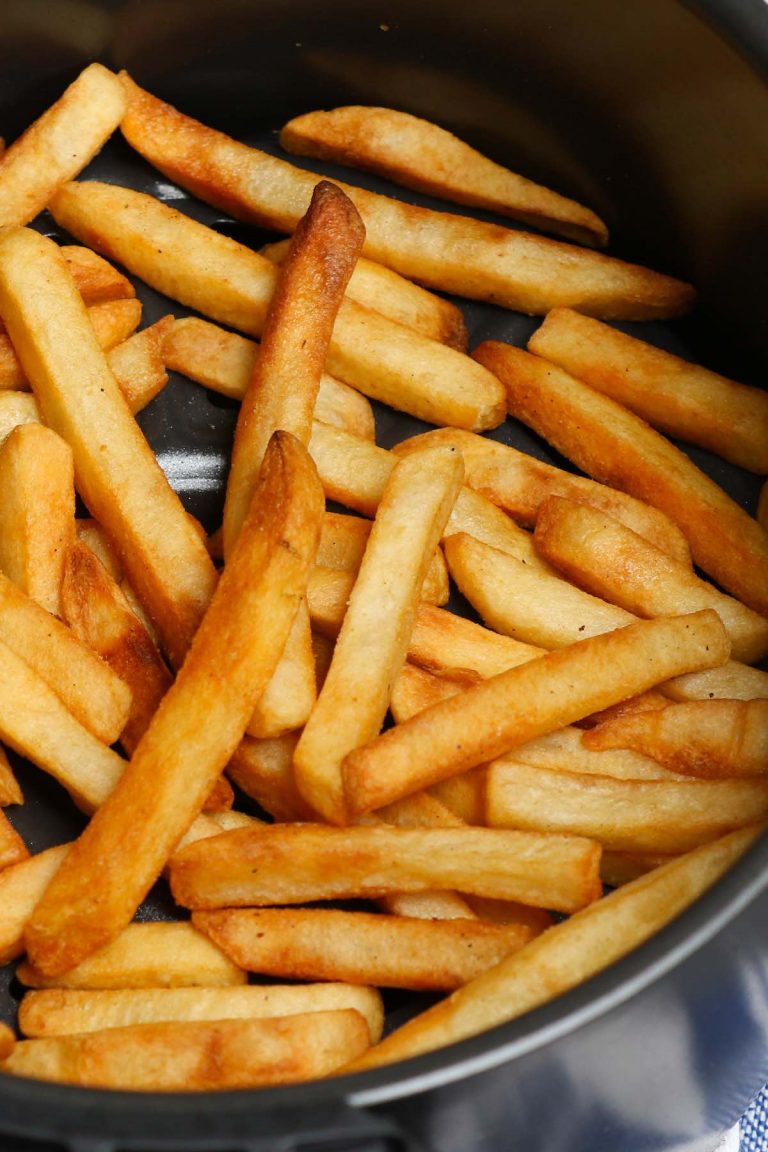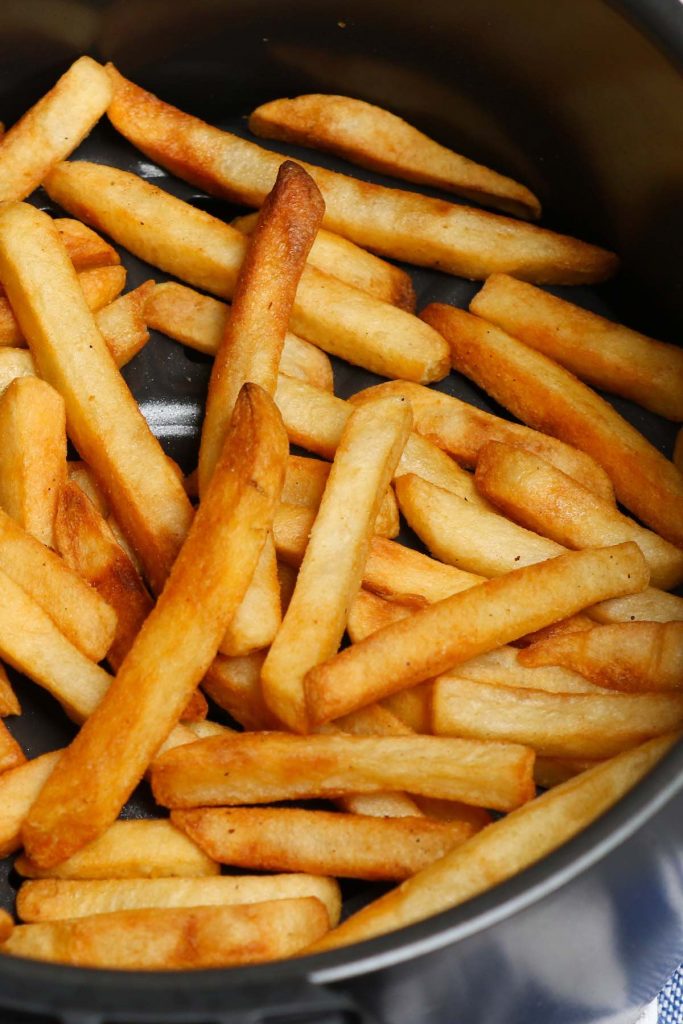 It's the best way to cook frozen french fries! This recipe gives you french fries that are perfectly crisp on the outside and fluffy on the inside! A perfect side dish that everyone will love!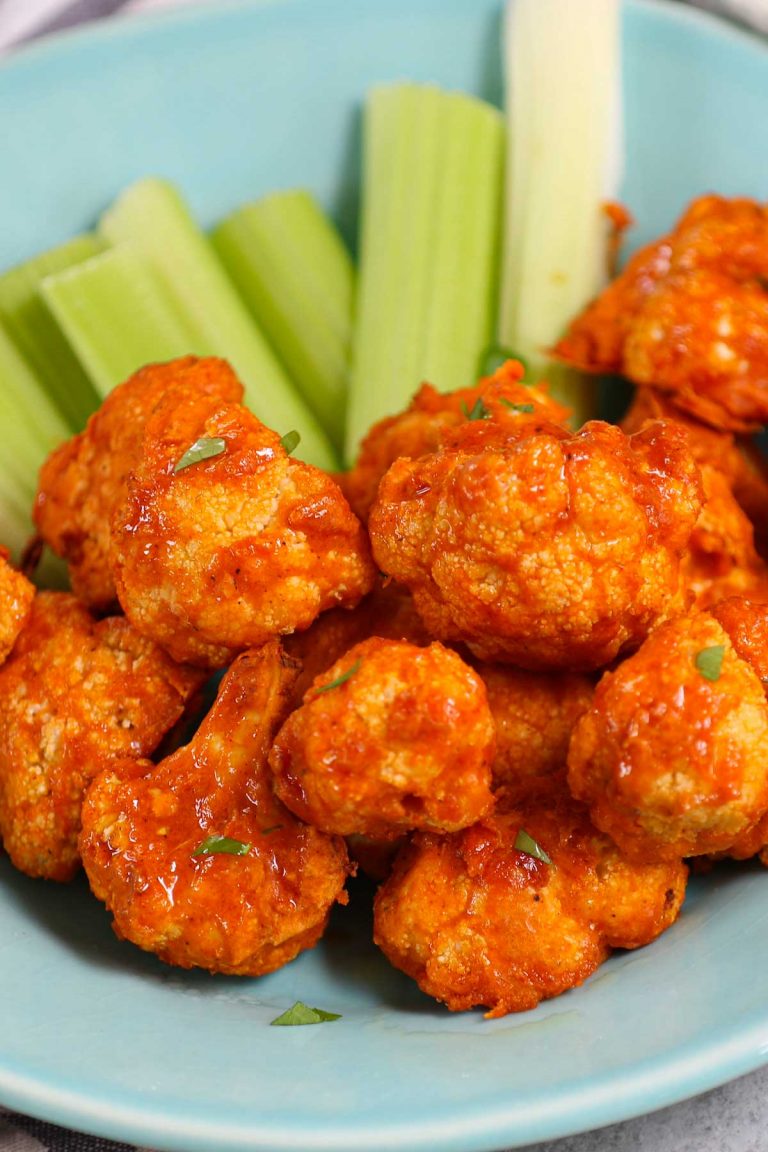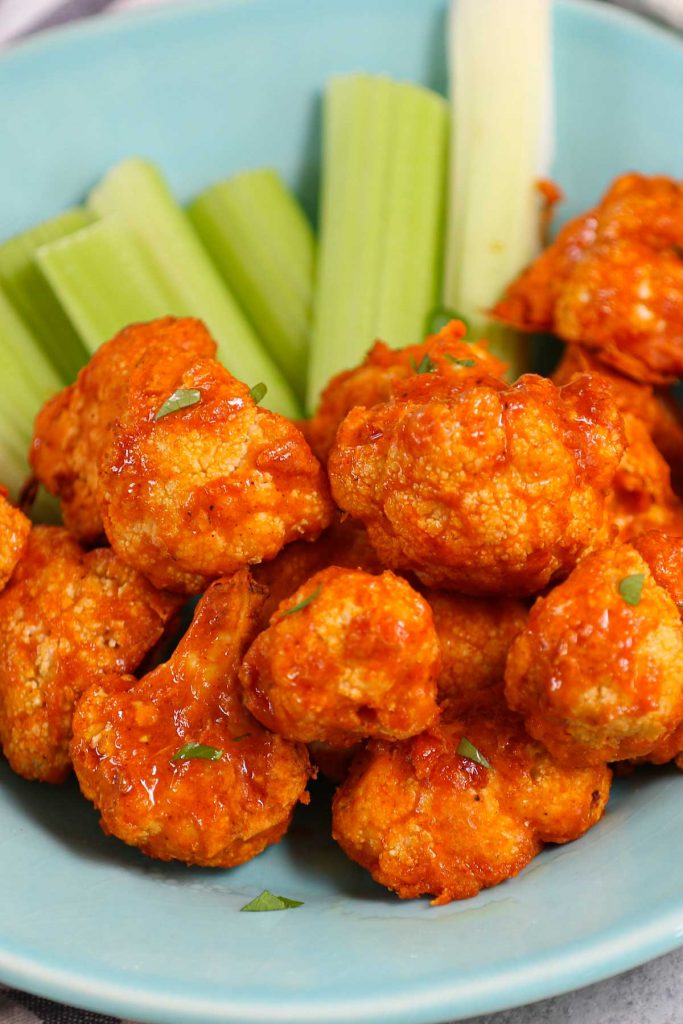 Air fryer Buffalo cauliflower is your next must-try recipe. These bites are a healthy and low-carb appetizer made without oil. They're spicy, healthy, and have their own incredible taste. It's an easy recipe that takes less than 20 minutes.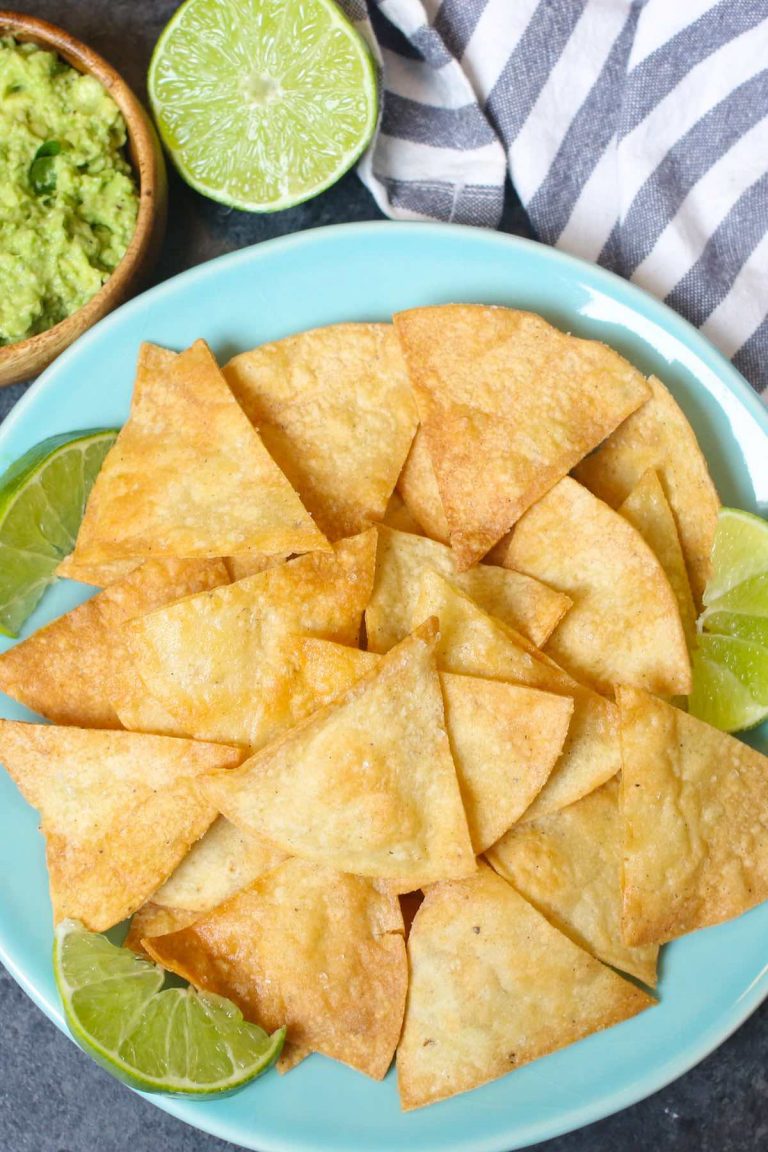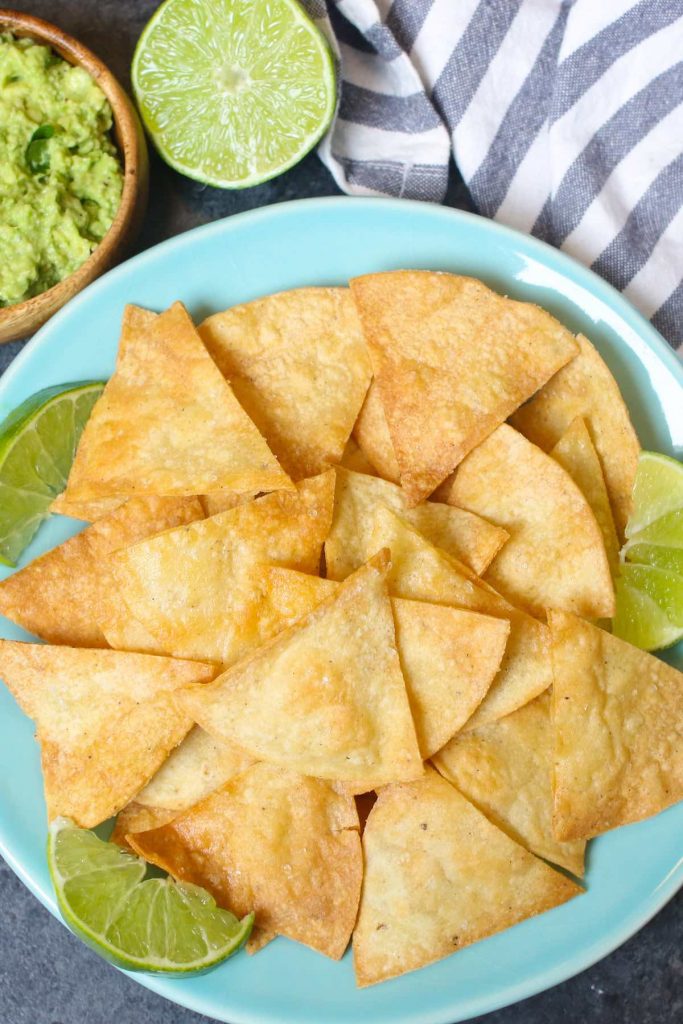 Air fryer tortilla chips made without oil are super crispy and crunchy! It's a healthy Mexican recipe that is made with only 3 ingredients and a few minutes! No deep-frying! Serve them with your favorite dip like salsa or guacamole.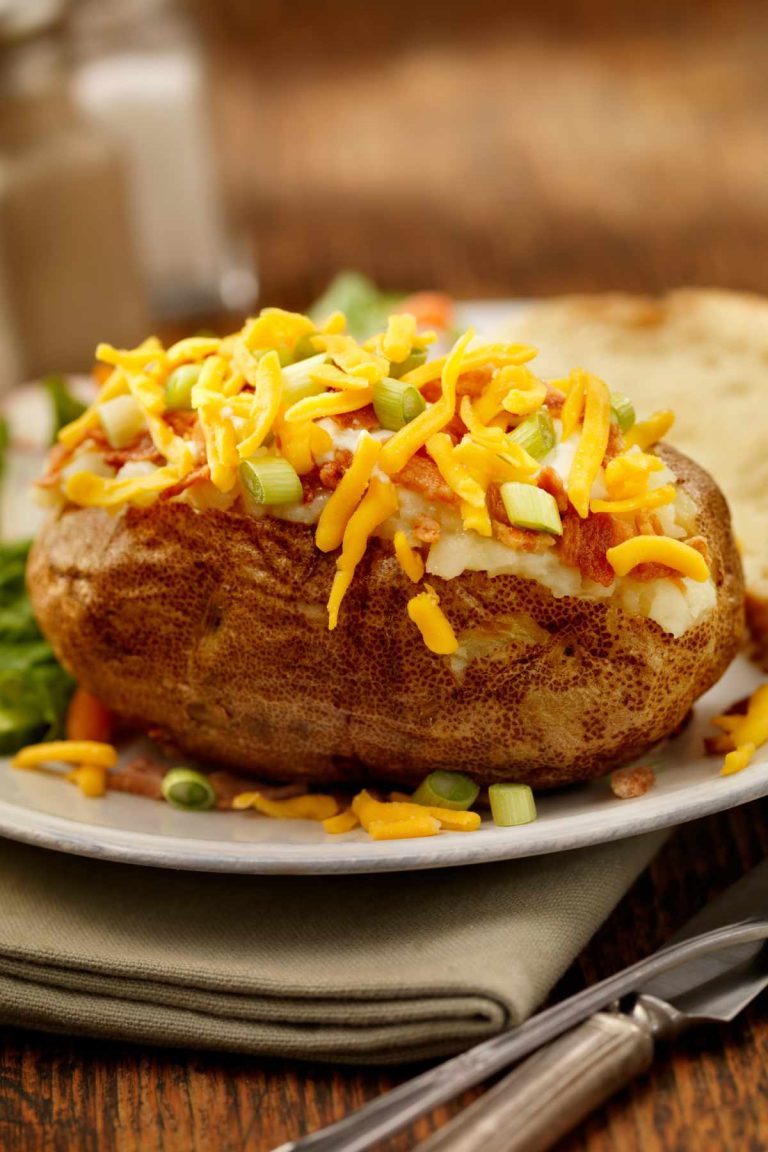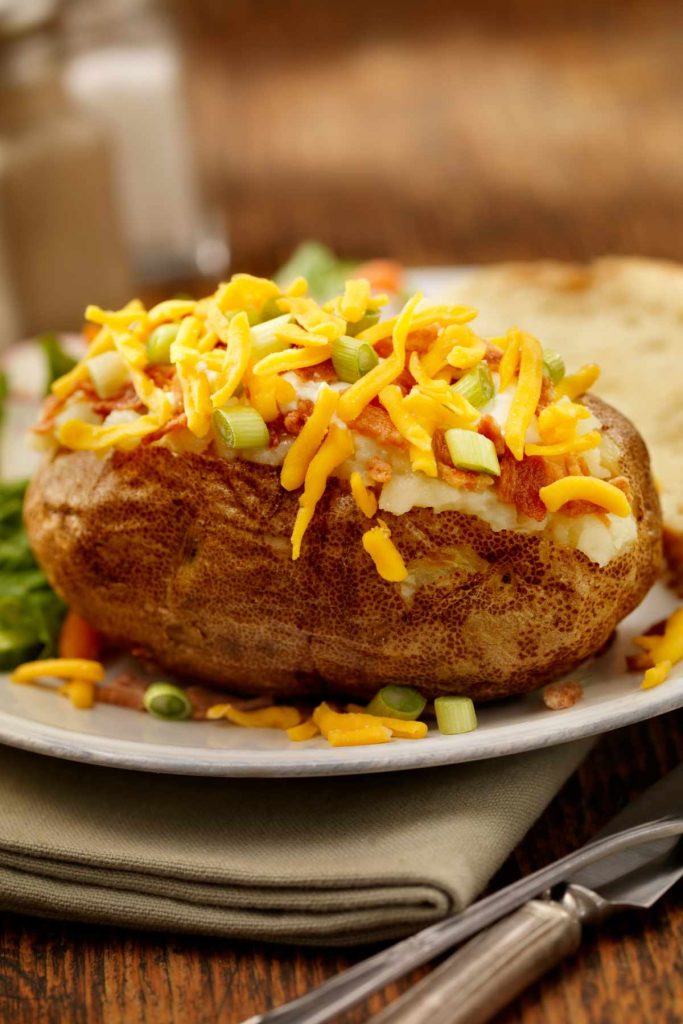 Yes, you guessed it – you can cook your potatoes in an air fryer! All you need is potatoes, garlic, salt, and pepper; put them in the air-fryer, set it, and go!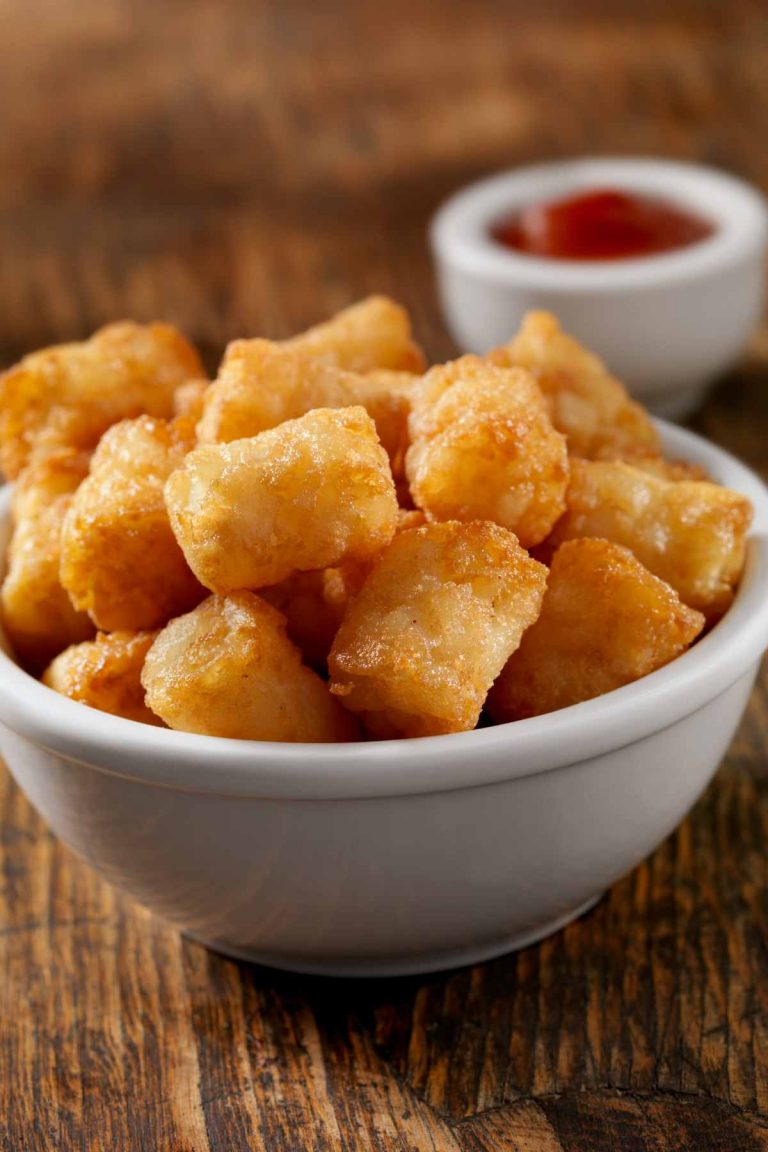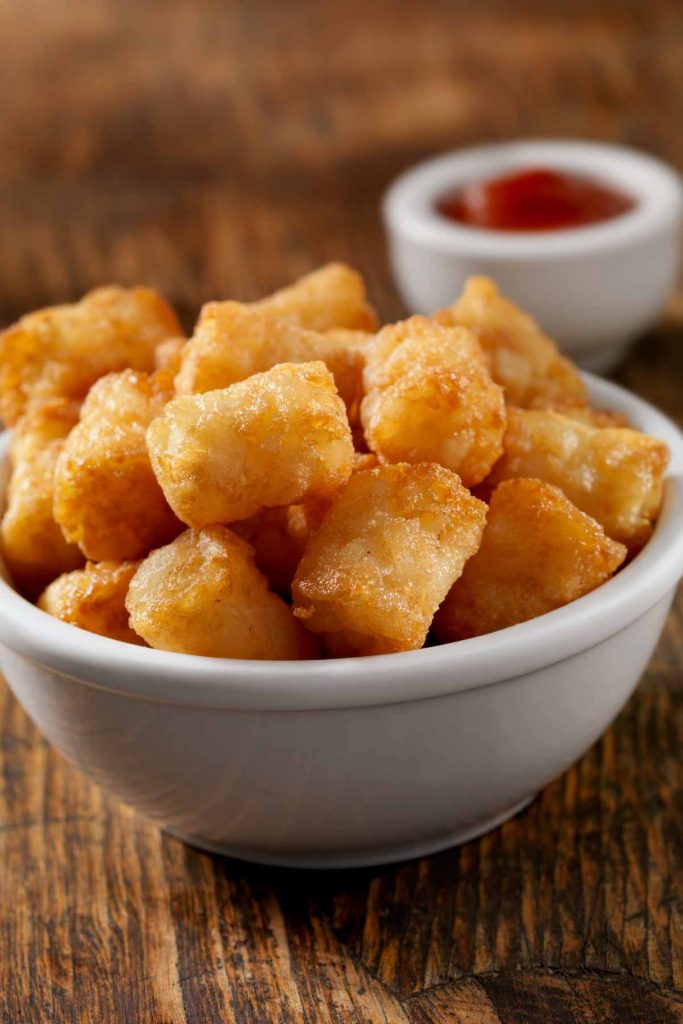 Making tater tots at home is entirely worth it. Just 15 minutes of prep, 15 minutes to cook, and 2 simple ingredients are all it takes. Enjoy!
Vegan Air Fryer Dessert Recipes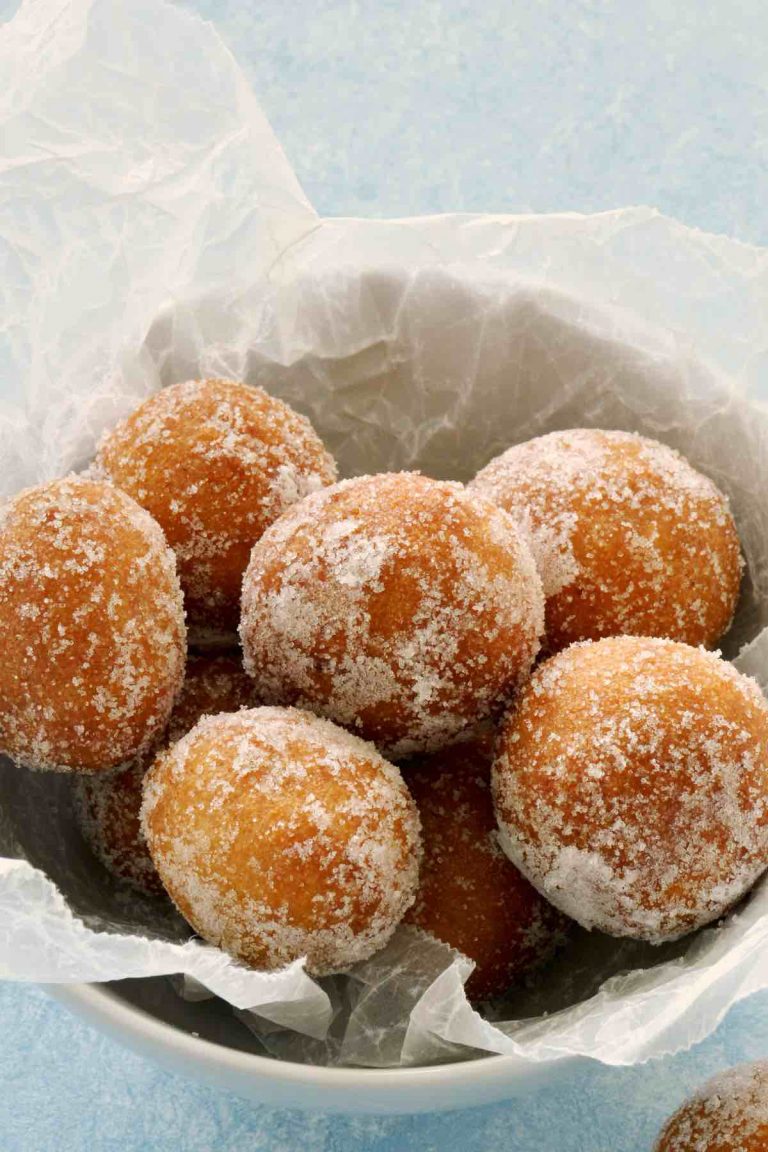 This recipe takes your classic jam-filled donuts and makes them vegan! It's so delicious but made without deep frying. Once they're done, simply dip them in vegan butter and coat them with cinnamon sugar. Yum!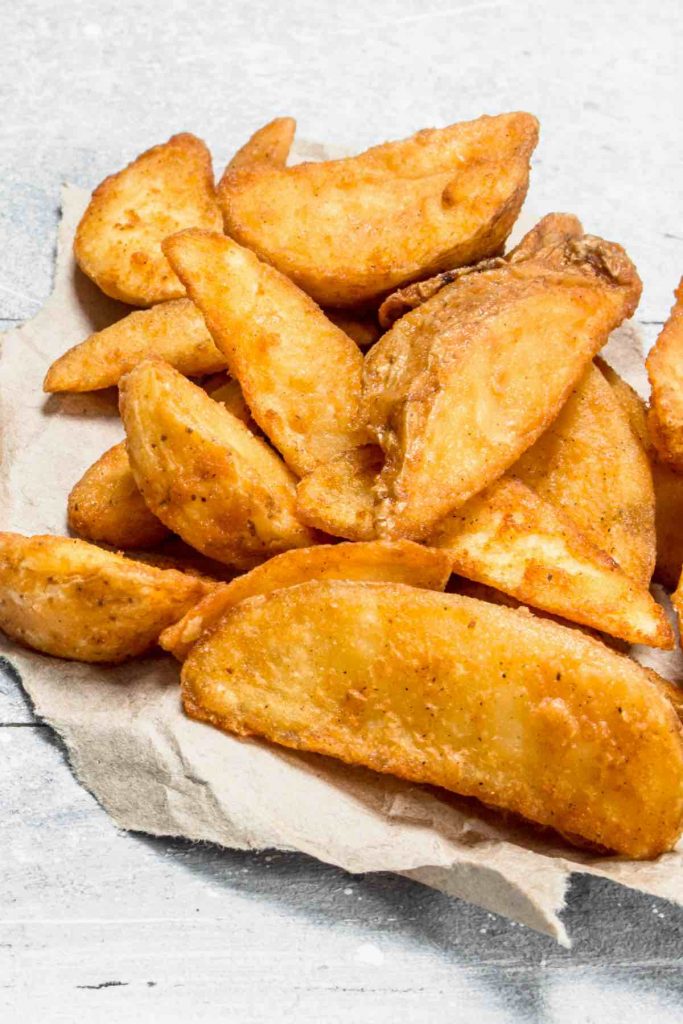 If you love apple crisp, then you will adore these air fryer apple wedges. Simply coat the apple pieces in breadcrumbs, cinnamon and sweetener, then cook for about 15 minutes! Pair with a homemade caramel sauce and enjoy.
Here's a recipe for those chocolate lovers out there! Besides the incredibly rich and delicious taste, these air fryer brownies are also dairy-free and egg-free!
If you're craving cookies but don't want to spend extra time, stop here! This Air fryer chocolate chip cookie recipe lets you make one giant cookie in much less time. Plus, it's loaded with a ton of chocolate chips.
Did you know that you can bake a cake in your air fryer too? Vegan air fryer carrot cake is made with mashed bananas or applesauce in place of oil. The fun part here is that you get to eat this right in a mug.
Other Popular Plant-Based Air Fryer Recipes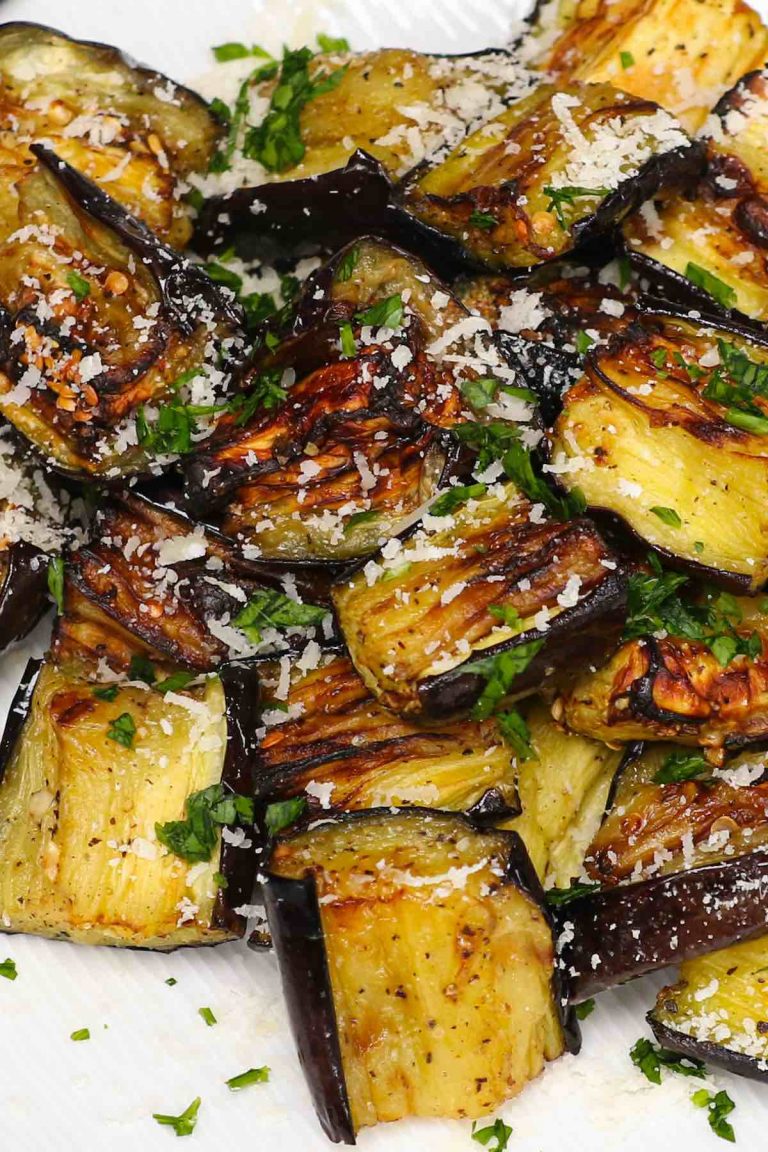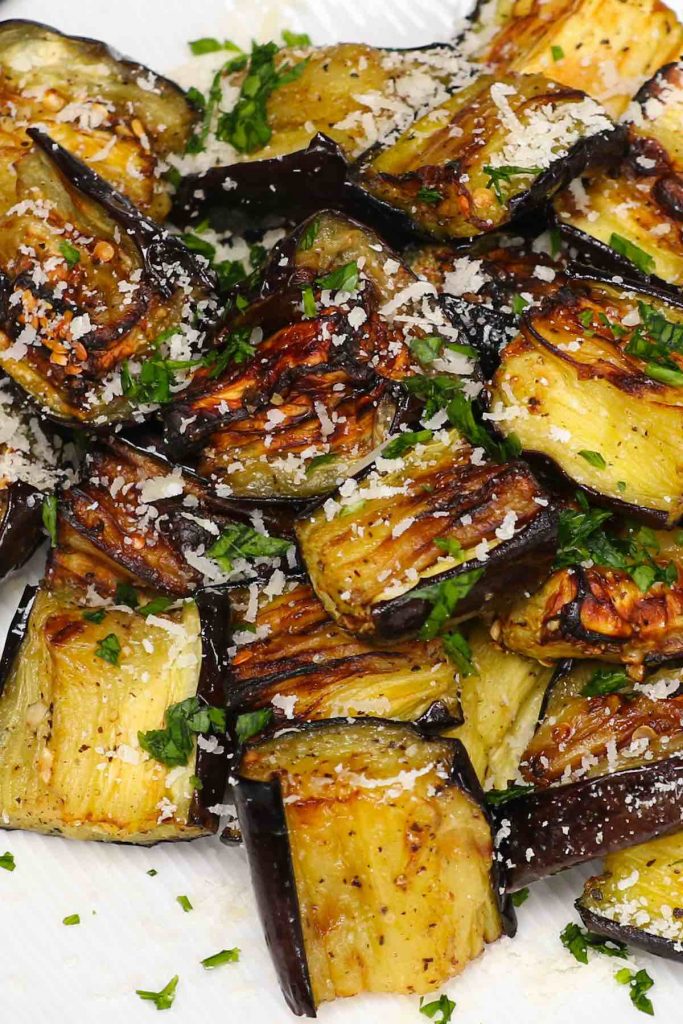 This is a healthy air fryer eggplant is soft and flavorful with simple seasonings. The best part? It's ready in just 20 minutes. Cook it up to eat on its own or as the perfect side dish!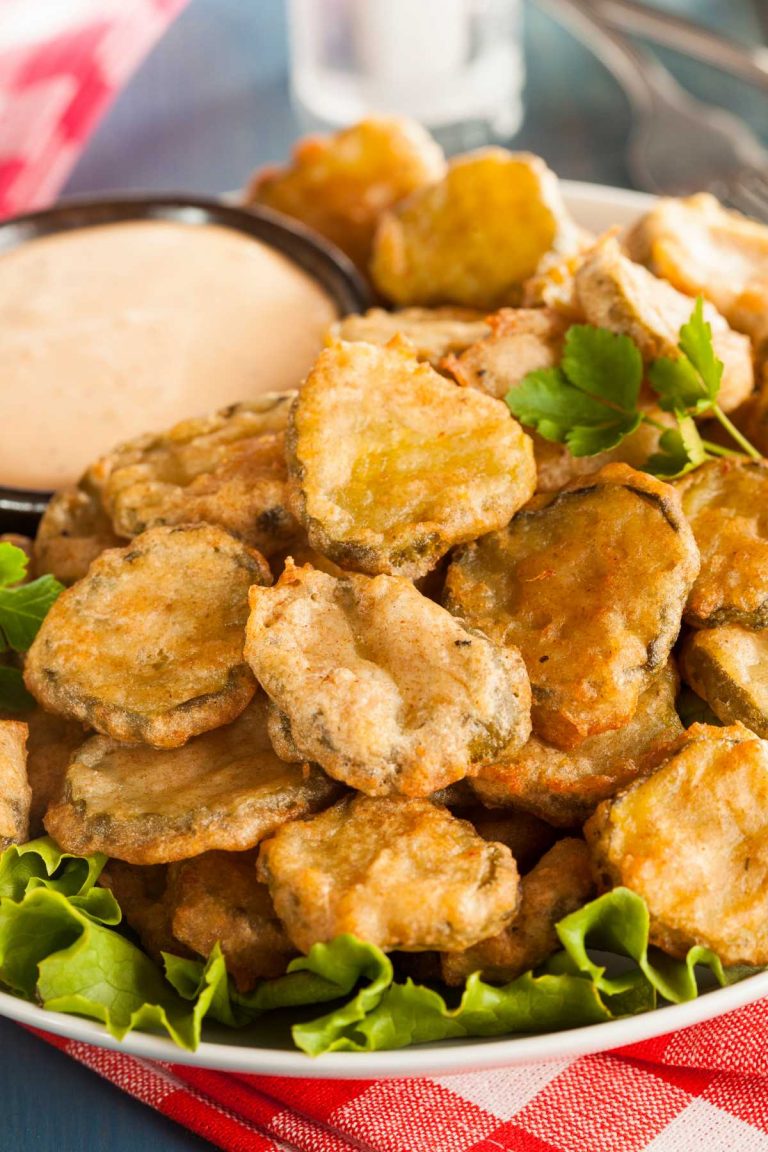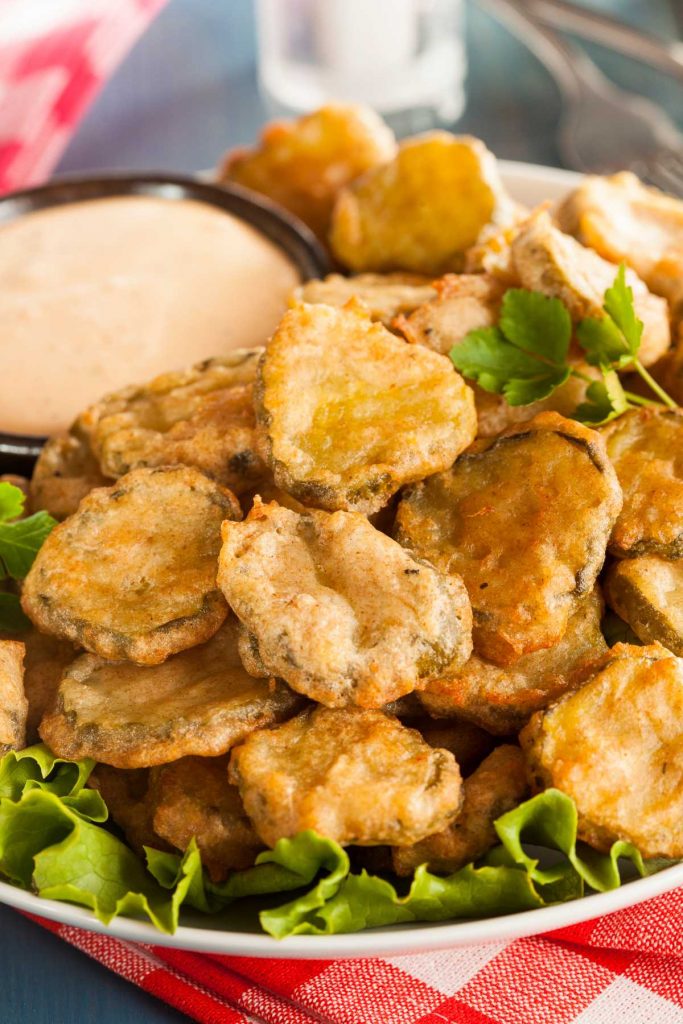 This is your Texas RoadHouse copycat recipe and your new favorite! The tip here is to make sure you thoroughly drain your pickles so that the coating sticks to them. Eat them plain or with your favorite dipping sauce.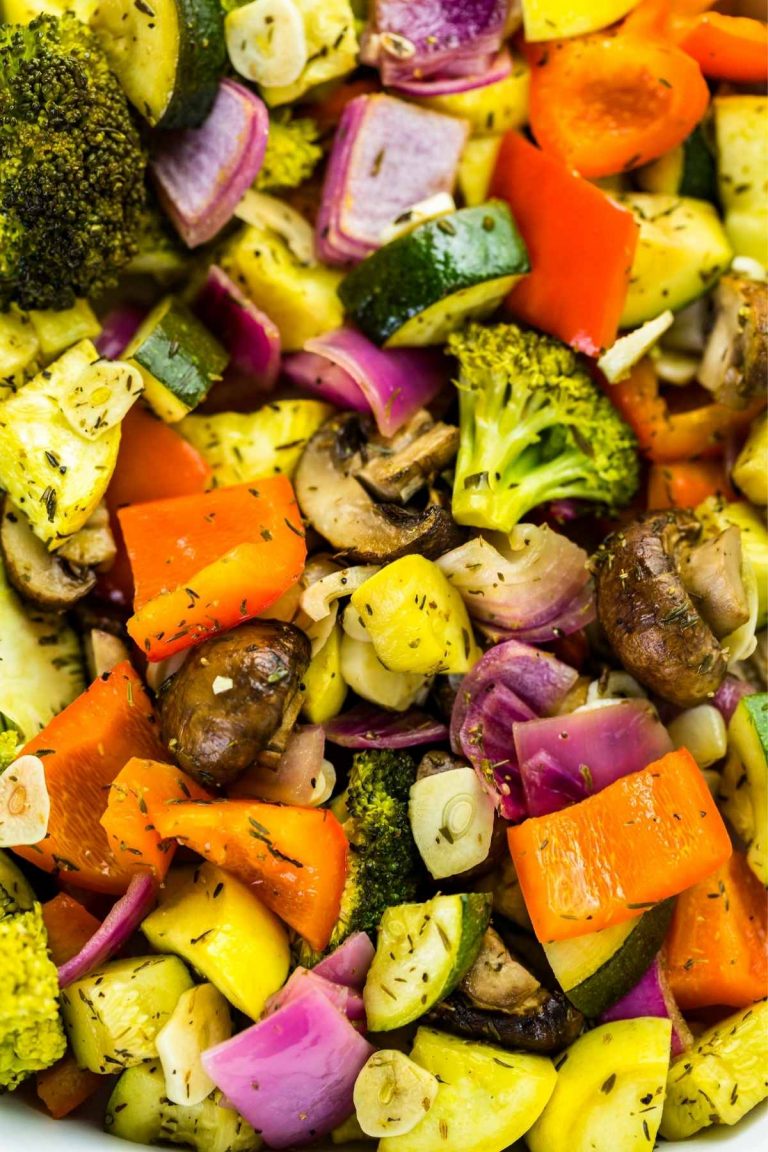 Here's a recipe that will win the whole family over. It's colorful, flavorful, and full of all of your favorite vegetables. It's truly a perfect side dish you can make again and again.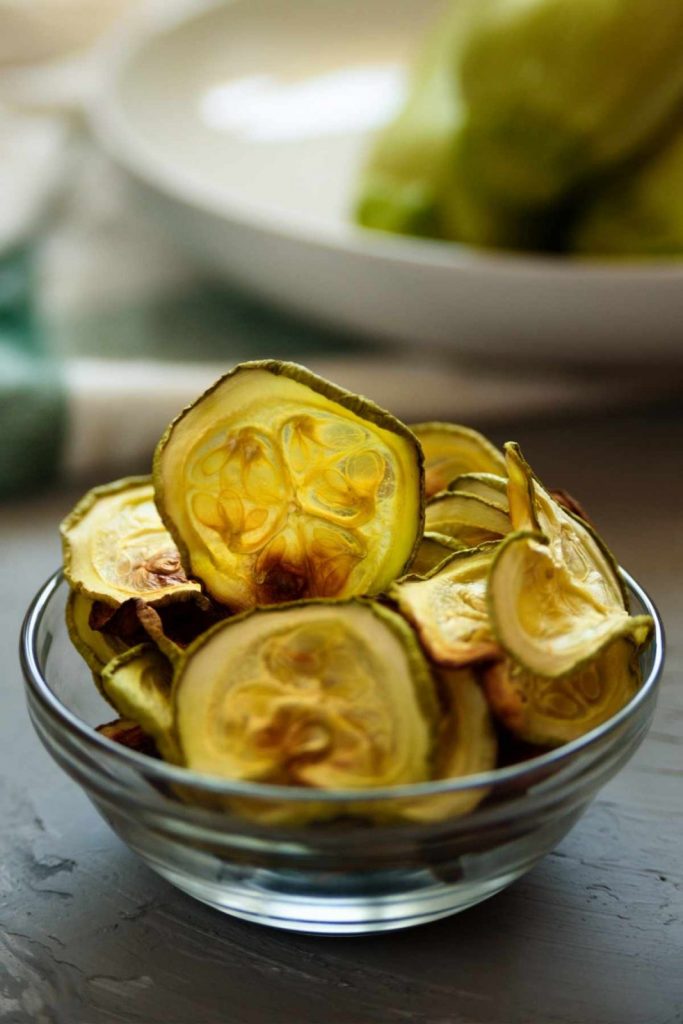 For those gardeners out there who grow their own zucchini, this one is for you! You can use vinegar to add a bit of sour flavor, or season them to your taste.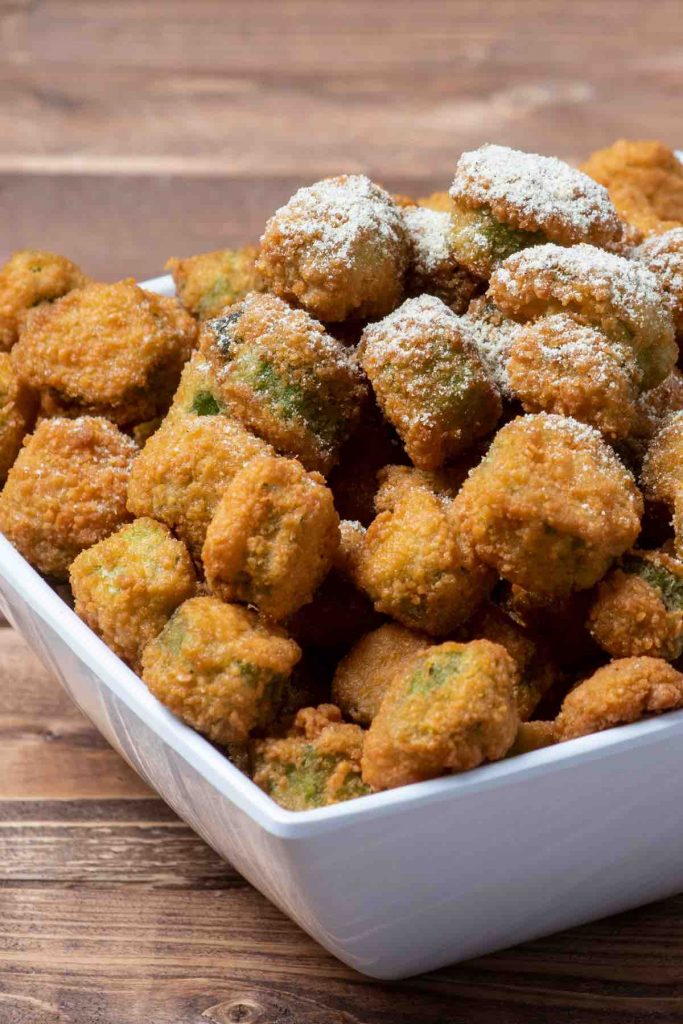 Perfectly delicious alongside a sandwich, baked fish, or on top of a salad, this okra recipe is so delicious and as good as the deep-fried version. All you have to do is bread the okra, air fry, and then toss in a tiny bit of oil!.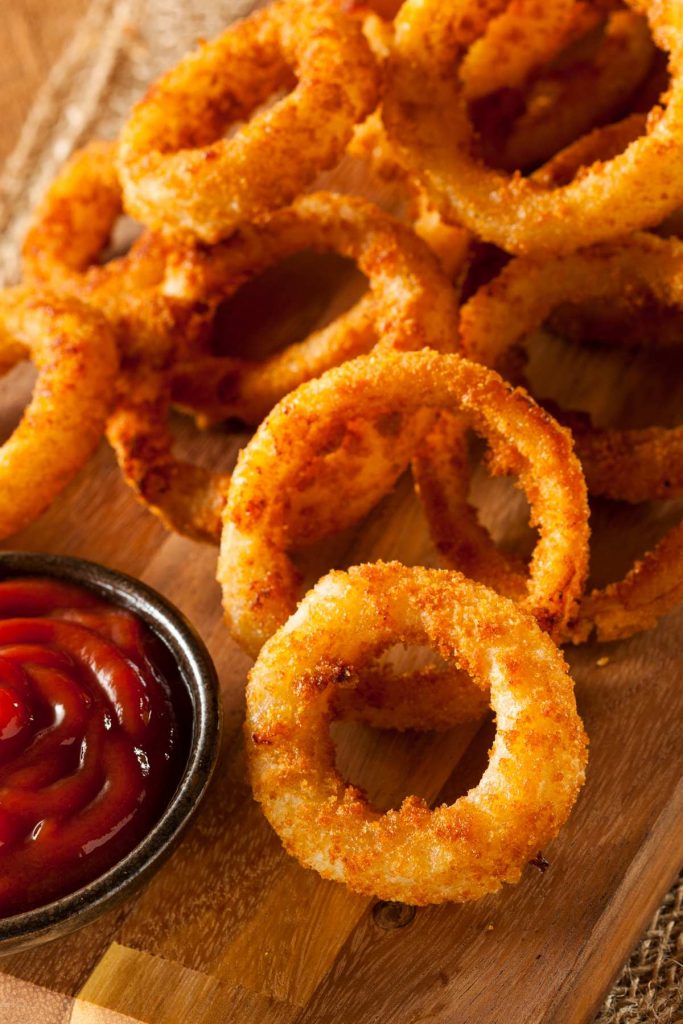 They're extra crispy and make a perfect party or game-day snack! Seasoned to your tastes and are easy to make!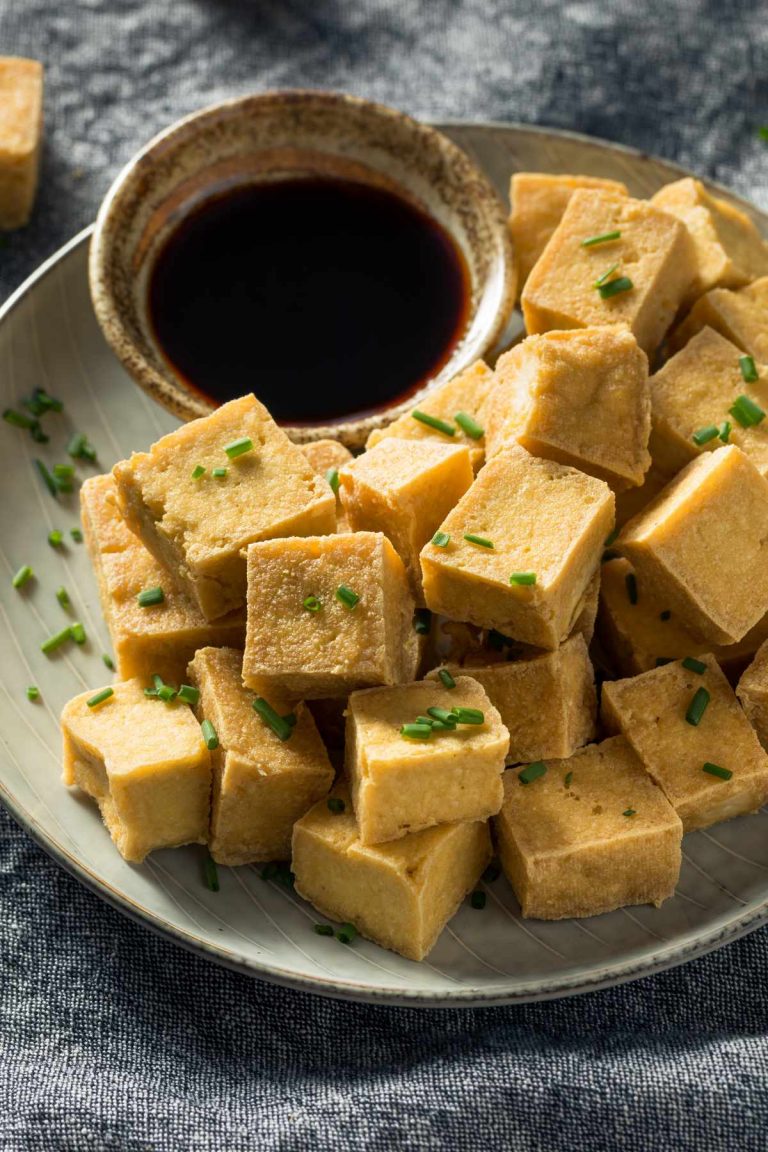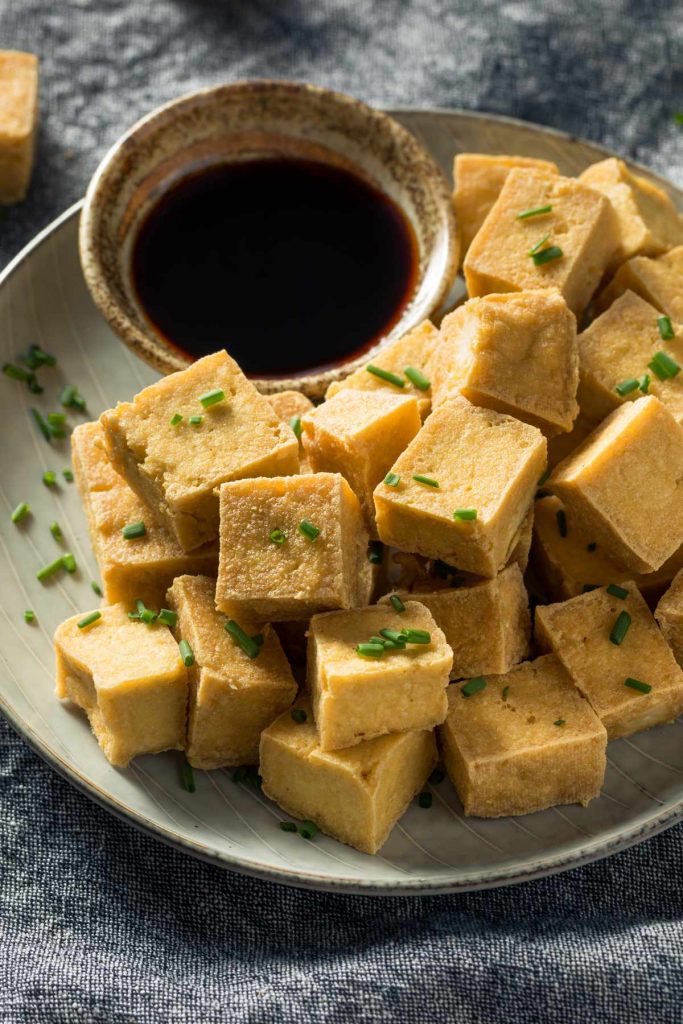 Tired of regular tofu? Well, worry no more, because you're about to taste crispy air fried tofu! With no cornstarch, this fried tofu tastes just like it was deep-fried! You'll want this dish again and again!
Air Fryer Recommendations: Ninja Air Fryer
If you are looking for an Air Fryer, we'd recommend a Ninjia Air Fryer. It features a ceramic interior and a removable tray, which makes it nonstick. Both the basket and tray are dishwasher safe and easy to clean! In addition, it consistently tops the charts in performance, producing crispy frozen fries, chicken wings, and vegetables. Some Ninja Air Fryers even come with a broiling rack for quicker and juicier results! The question after all of that is, what will you cook in it first?!
You May Also Like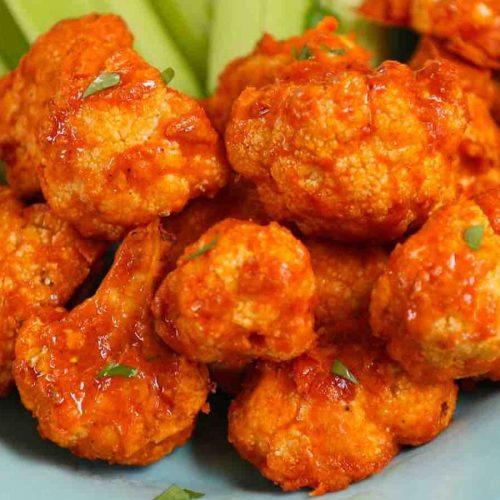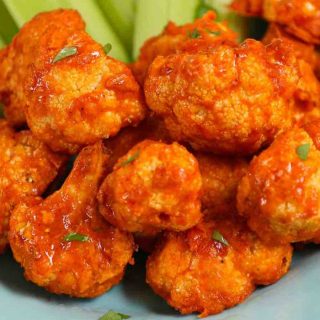 Best Vegan Air Fryer Recipes
Air Fryer Buffalo Cauliflower is healthy, low-carb, and easy to make. It takes less than 20 minutes to cook in an air fryer is one of our favorite vegan air fryer recipes.
Print
Pin
Rate
Ingredients
1

head cauliflower

cut into florets

1/2

cup

all-purpose flour

1/3

cup

water

2

teaspoons

garlic powder

1

teaspoon

paprika

1/2

teaspoon

salt

1/4

teaspoon

black pepper

1/2

cup

buffalo sauce

cooking spray
Instructions
Whisk together flour, garlic powder, paprika, salt, pepper, and water in a large bowl.

Add the cauliflower florets to the batter. Toss to coat

Add the seasoned cauliflower to the air fryer basket.

Spray with cooking spray.

Air fry at 375°F for 15 minutes. Shake twice during the process, and cook until they just start to brown. (Brush with more sauce if needed.)

Serve with your favorite dipping sauce and enjoy.
Equipment
Tried this recipe?
Follow or tag us on Pinterest @izzycooking