With delicious crust and flavorful toppings, Pizza is one of the most popular foods in the U.S. We've rounded up 20 of our favorite Pizza Recipes. The next time your family asks for pizza, you can skip the delivery order and make an amazing homemade pizza!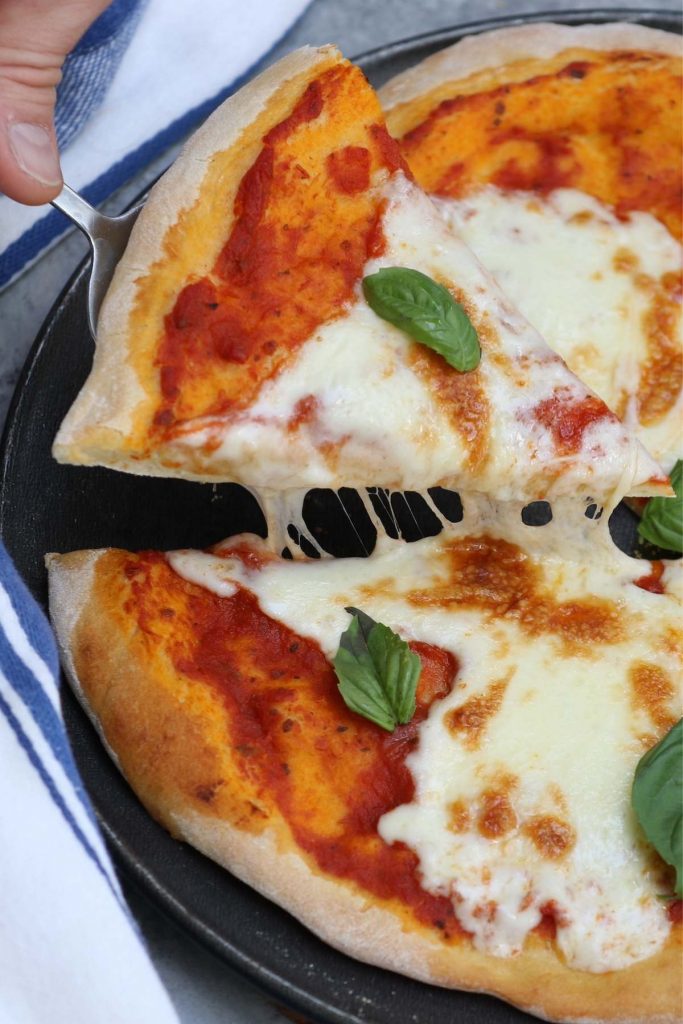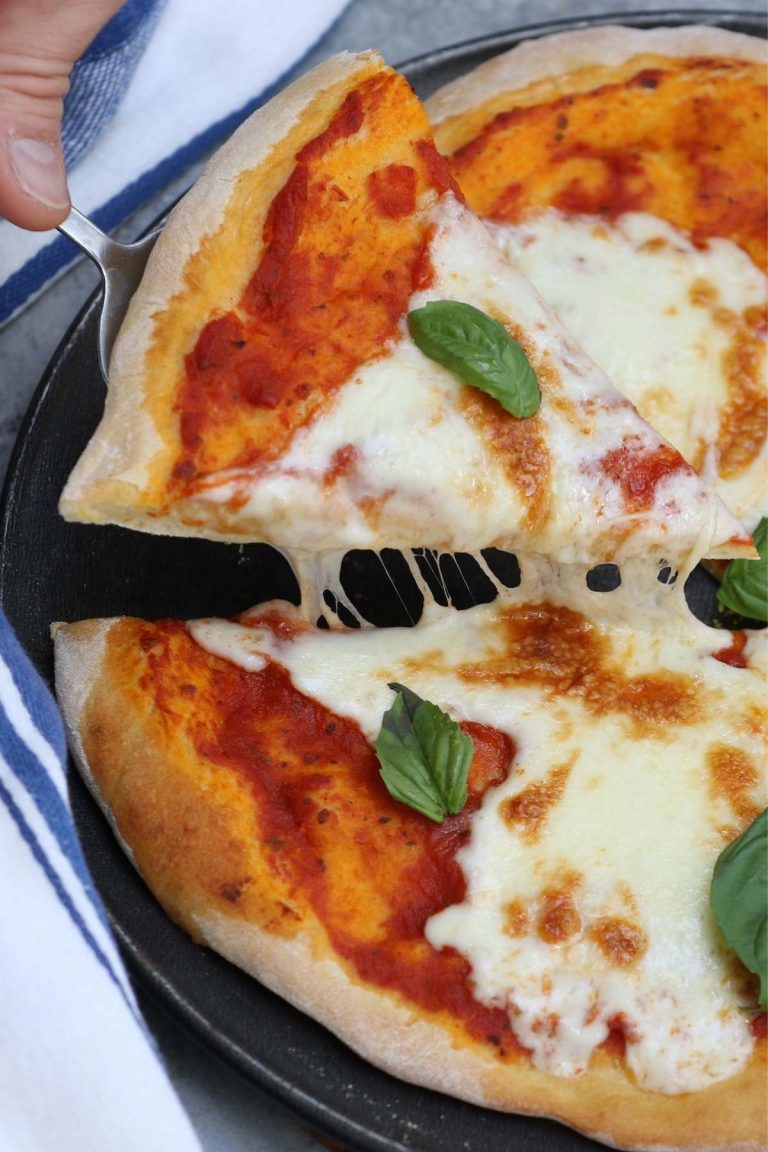 Also known as pizza Napoletana, this is one of the most famous varieties of pizza, baked daily in restaurants all over the world. with high-quality ingredients, you can create a naples-worthy pizza in your oven at home.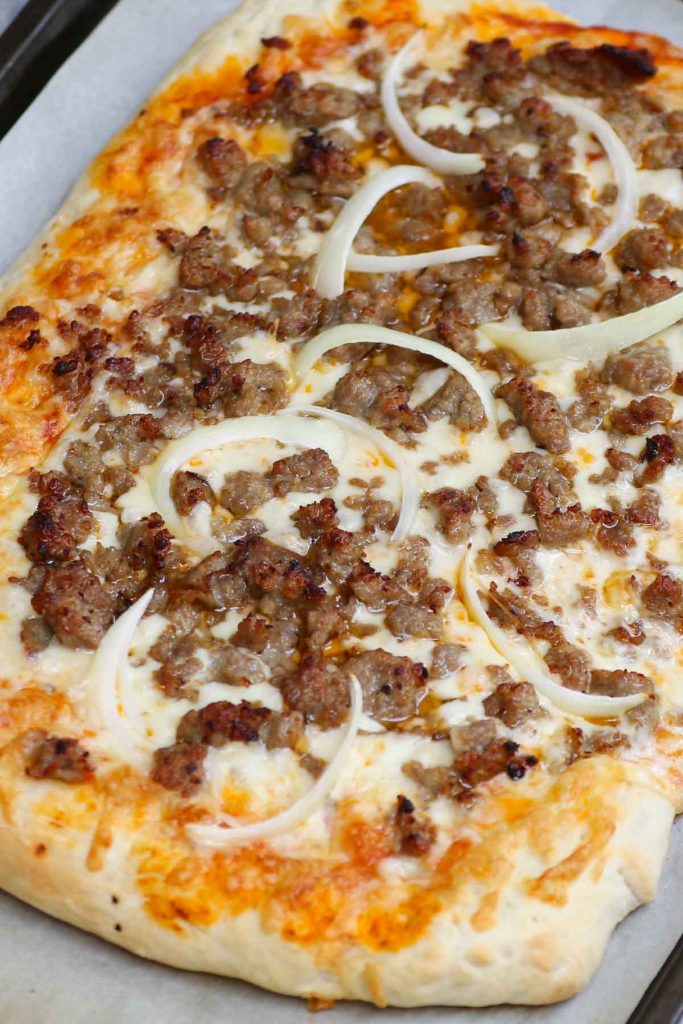 If you're searching for a nostalgic meal, it doesn't get any better than old school cafeteria pizza. Remember when Friday was pizza day and the cafeteria ladies would serve up rectangular slices of cheesy, doughy pizza? Now, you can recreate this classic school pizza at home, or customize it with your favorite add-ins and make it into school breakfast pizza or school lunch pizza.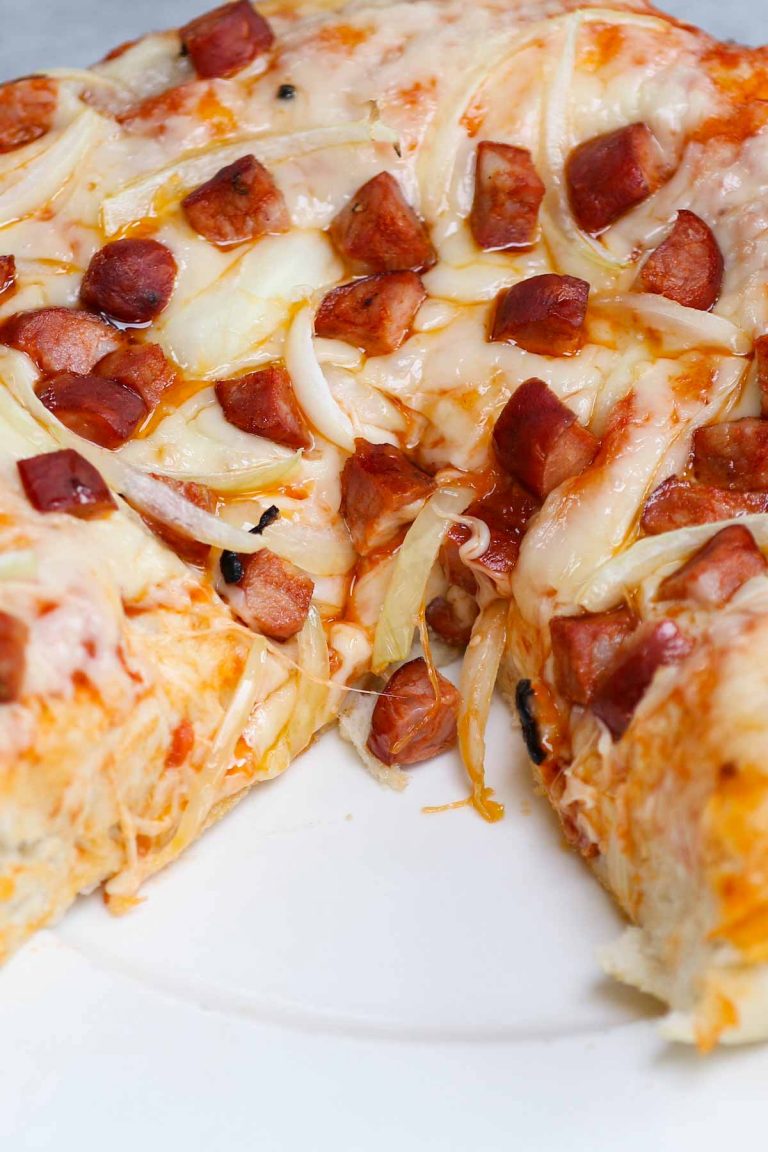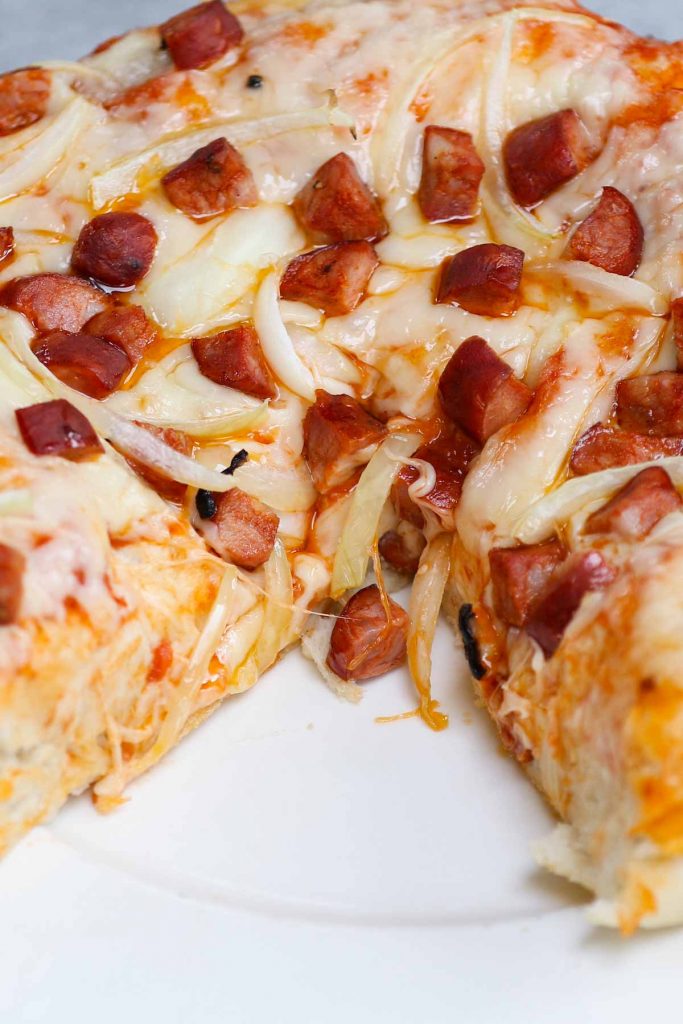 This Cuban-style pizza is cheesy and delicious with a thicker and sweeter crust. Also called pizza Cubana, this traditional Cuban sandwich pizza recipe is easy to make with a few simple ingredients. It's my go-to meal when I'm craving comfort food.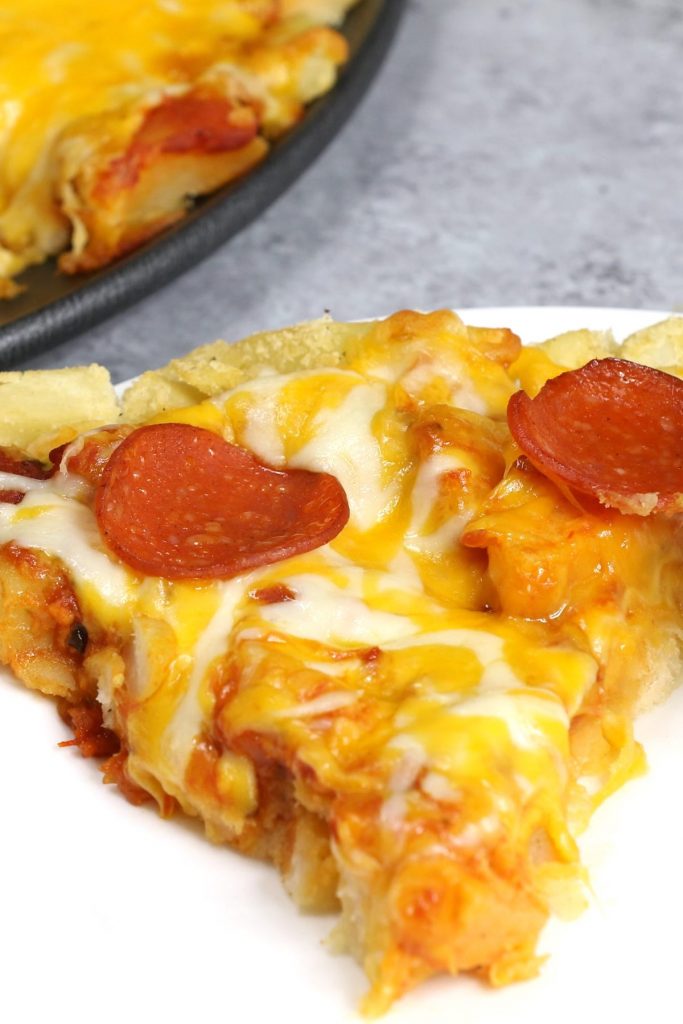 These pizza fries are loaded with crispy french fry pizza crust and cheesy pepperoni toppings. This is a special pizza you've never had before! It's so easy to make and you can use frozen, freshly cooked, or leftover french fries. Great for a game day party or any fun dinner parties.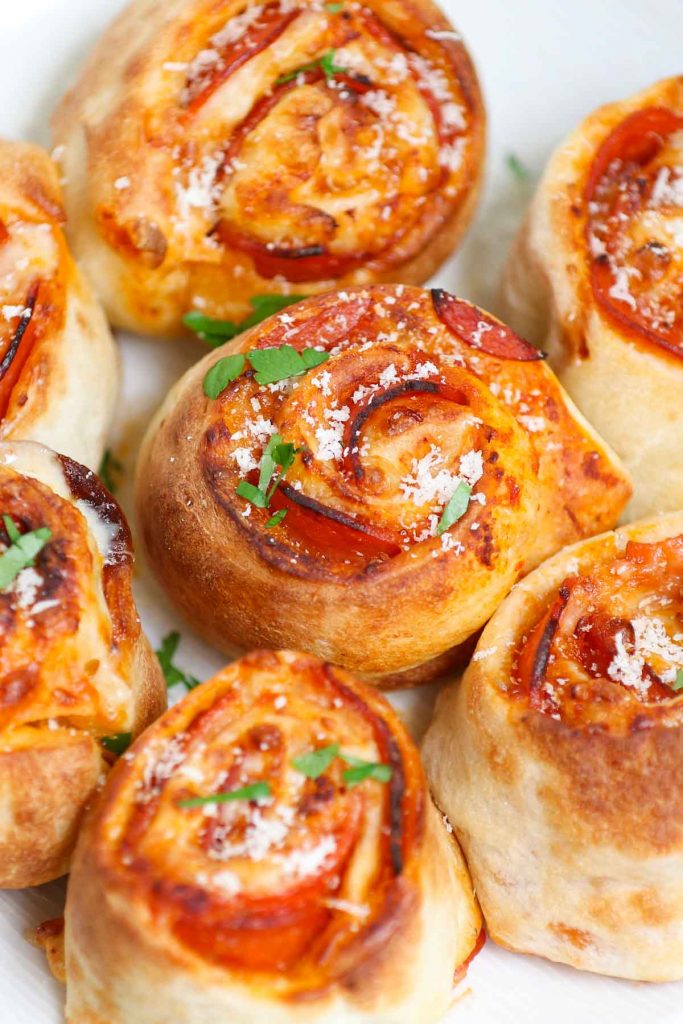 These air fryer pizza rolls have delicious pepperoni and mozzarella cheese packed in pizza pockets – an instant crowd-pleaser great for appetizers or snacks. You can easily make these bite-sized mini pizzas at home from scratch in under 10 minutes. We've also included instructions on how to air fry frozen pizza puffs straight from the freezer.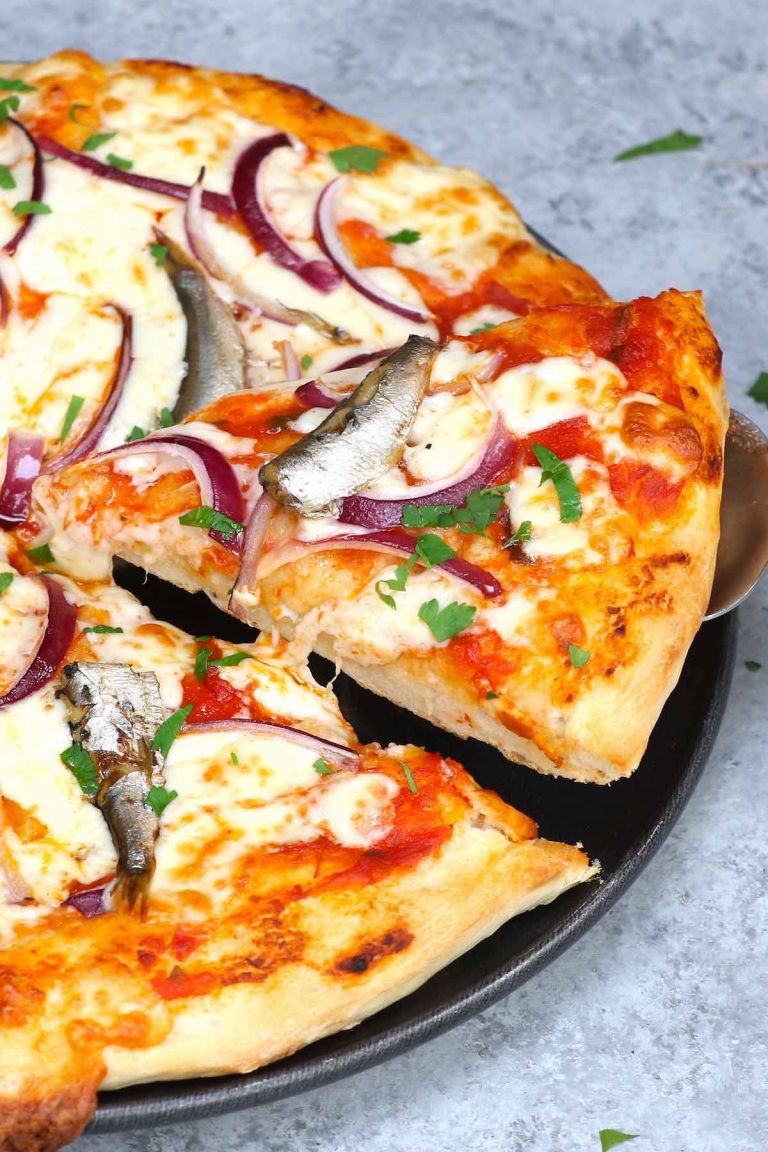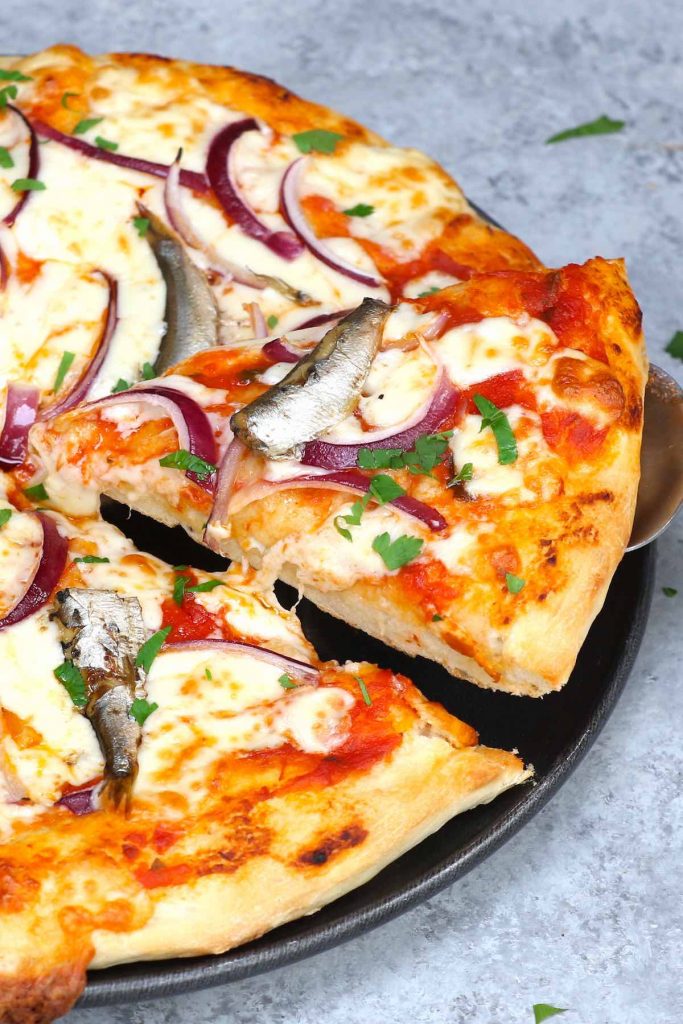 Sardine pizza is my go-to meal when I have canned sardines and onions on hand. This classic Italian recipe is really easy and delicious. You'll want to make this homemade pizza over and over again!
Your search for the perfect homemade anchovy pizza with the best flavor combination is over! This recipe begins with a homemade pizza dough, spread with tomato sauce, and topped with cured anchovies, olives, capers, onions, and mozzarella cheese. With a few tips, you'll learn how to make this mouthwatering anchovy pizza at home.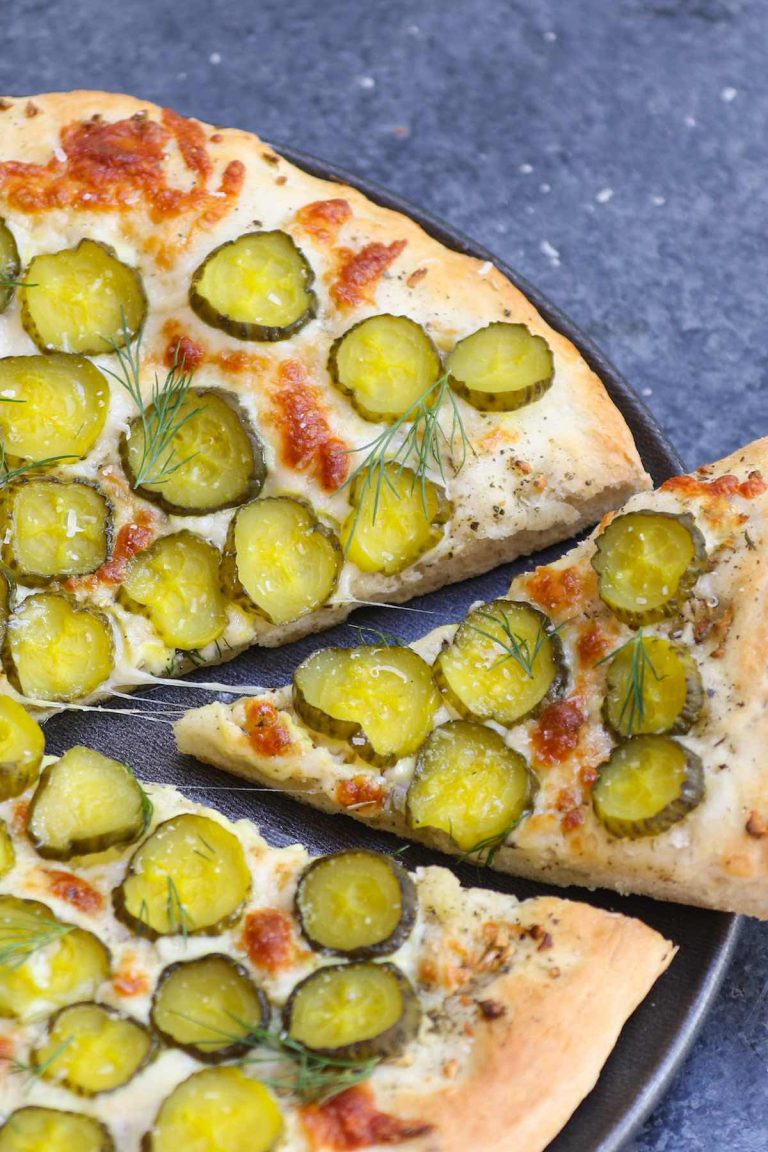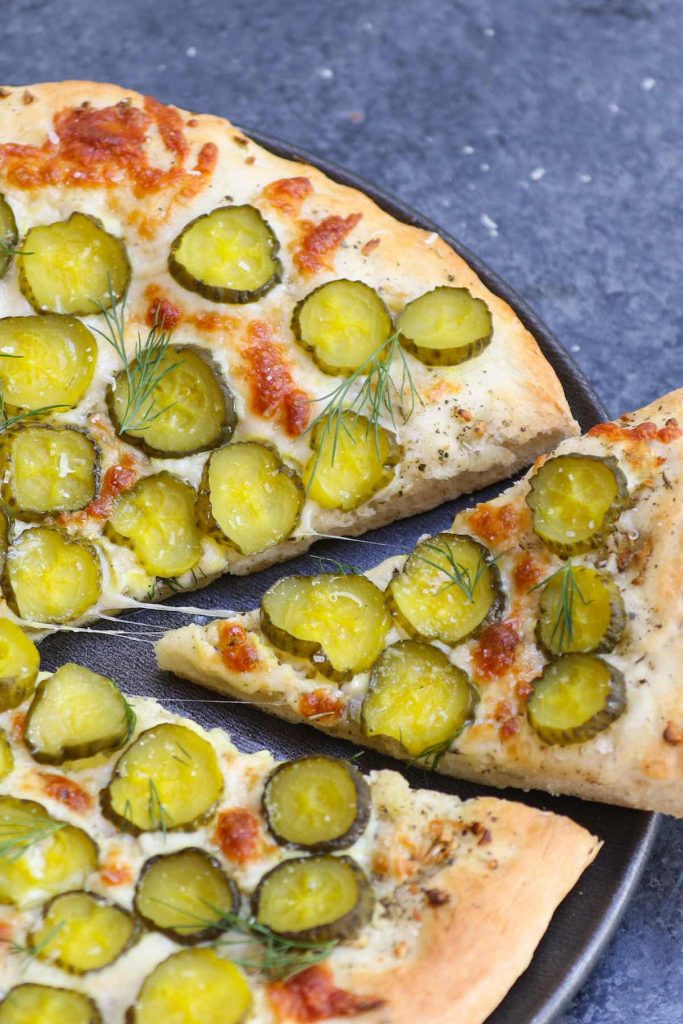 Pickles on pizza! I never thought I'd like the idea, then once upon a time I tried dill pickle pizza with garlic sauce. It changed my entire outlook on pickle pizza. The combination of cheesy, garlicky, and tangy flavors is seriously good! And there's ranch dressing on the side for dipping.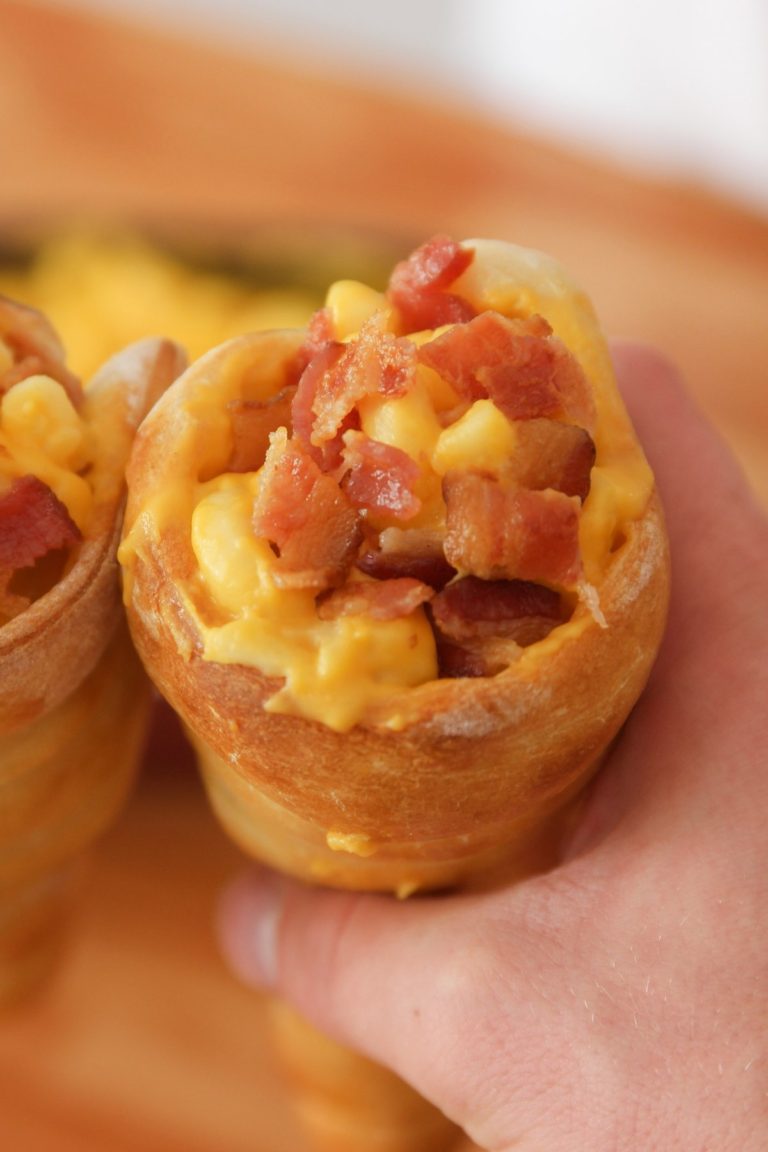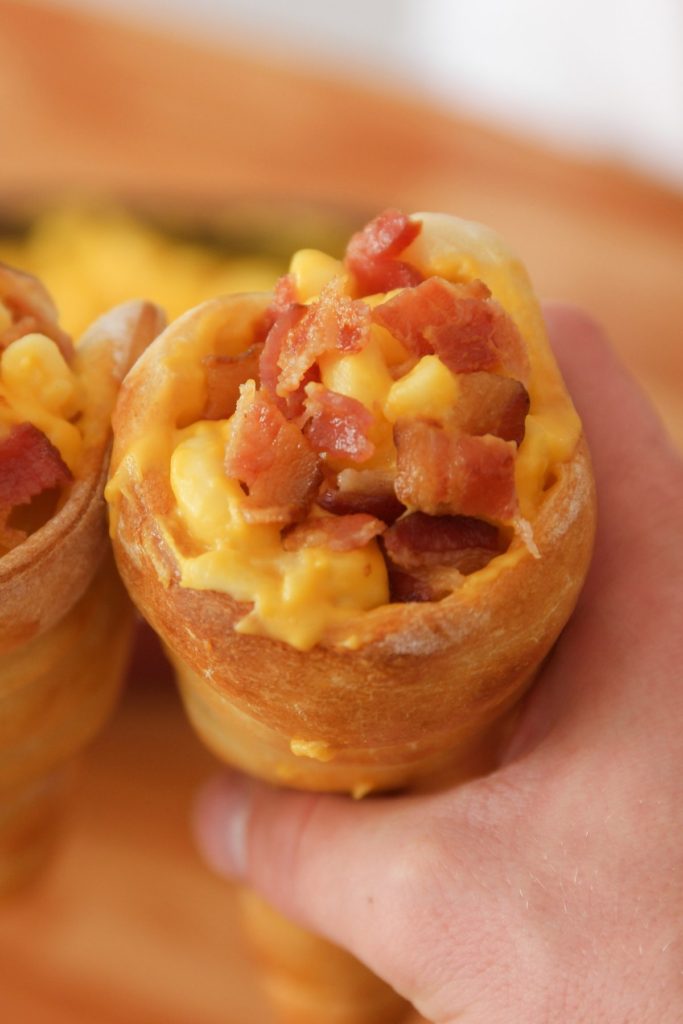 These cones are pizza dough shaped into cone form and then baked in the oven until golden brown. add your favorite toppings into the pizza cones and they are a really fun way to eat pizza! This easy homemade pizza cone recipe is a family favorite – for so many reasons! Kids also love them, and the possibilities for customizing are endless!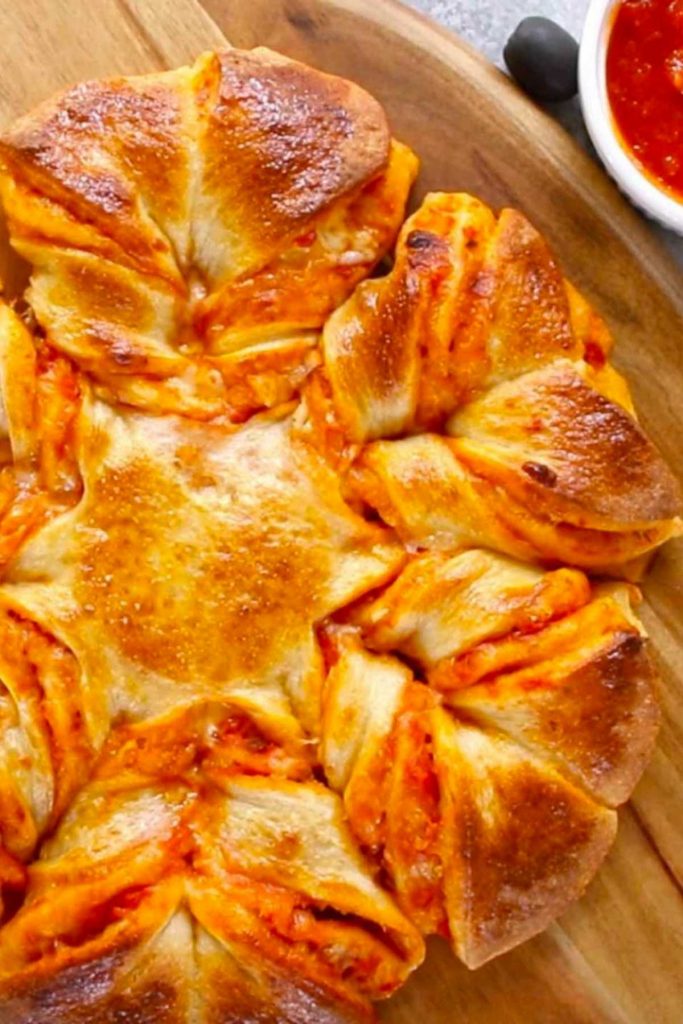 Delicious and cheesy pull-apart pizza in a star shape! Comfort food that you can serve as a party or game day appetizer with lots of fun. So good!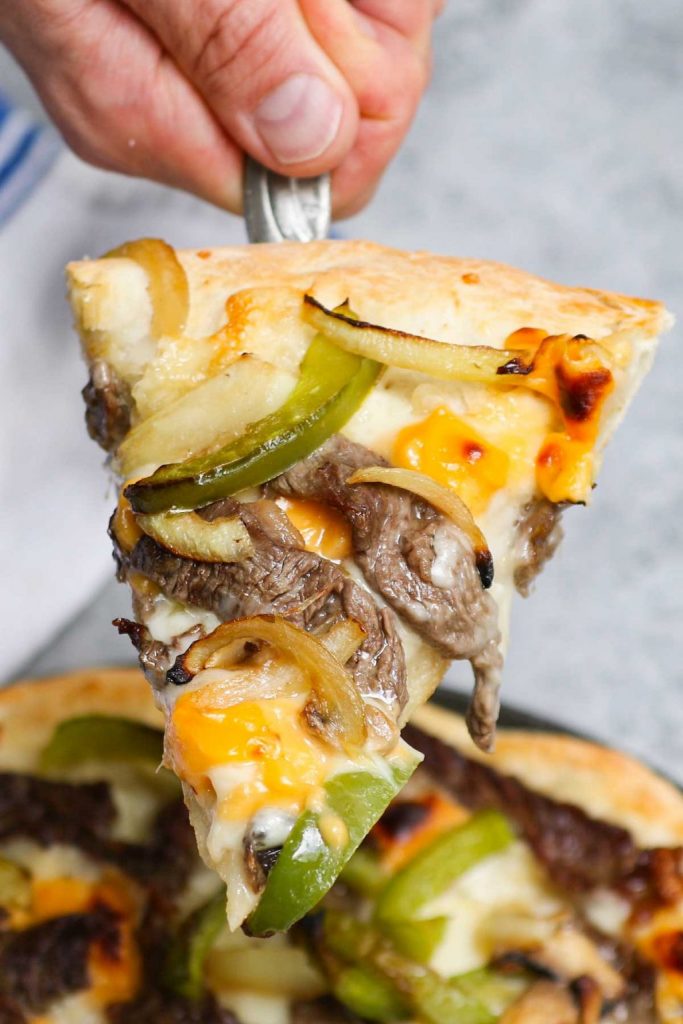 This delicious pizza is loaded with slices of tender steak, caramelized onions, bell peppers, provolone and American cheese. With this easy copycat recipe, you can enjoy homemade Philly cheese steak pizza in the comfort of your own home. it's meaty, cheesy and totally irresistible!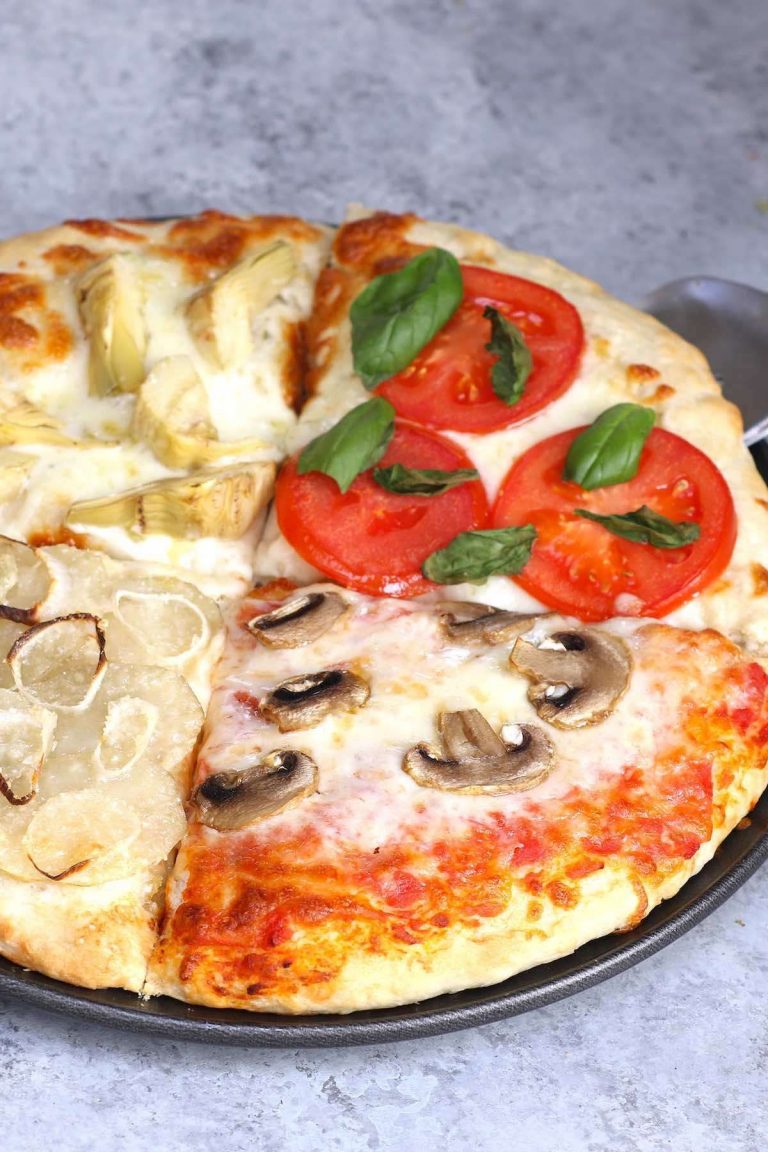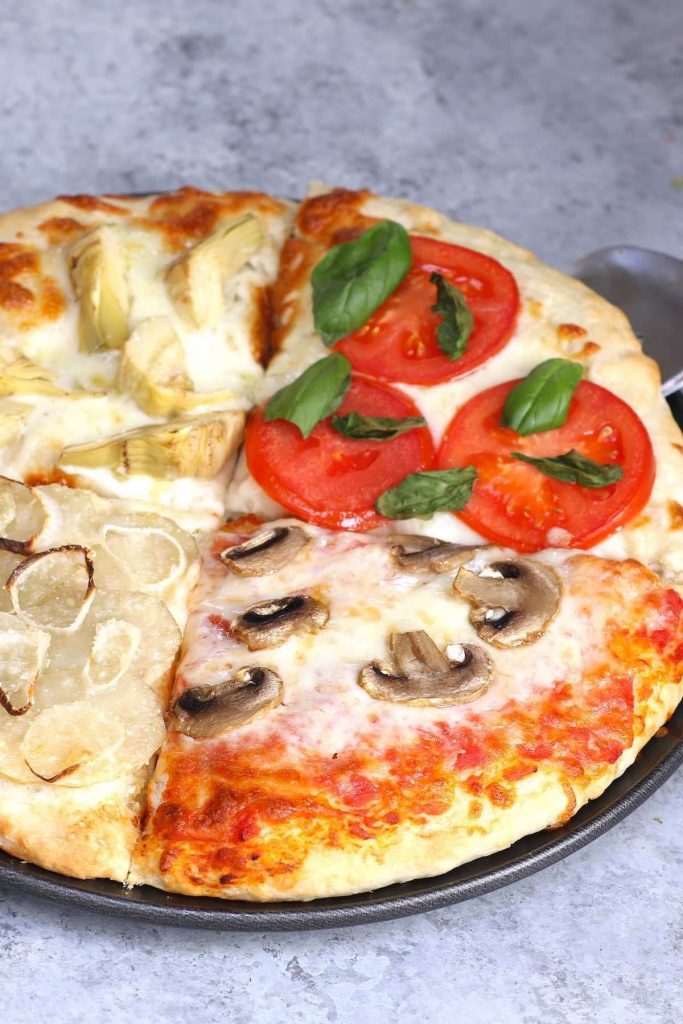 This is divided into sections with different toppings representing the four seasons. This classic Italian recipe starts with homemade pizza dough and fresh ingredients for the best flavor. It's so much fun to make and eat!
Start your day with this delicious breakfast pizza topped with bacon, eggs and mozzarella cheese! This easy recipe is baked in the oven to golden perfection in just 15 minutes. the perfect way to feed family and friends over weekends or holidays!
These pizza rolls are a favorite Italian appetizer loaded with pepperoni and cheese rolled in pizza dough. bake these mini rolls in the oven and serve with pizza sauce for an easy last-minute snack!
This easy pizza dough recipe makes a soft and fluffy pizza crust that's beyond irresistible! It's the best homemade pizza dough that has been passed down through generations. It takes 10 minutes to prepare and can be made by hand with 6 simple ingredients!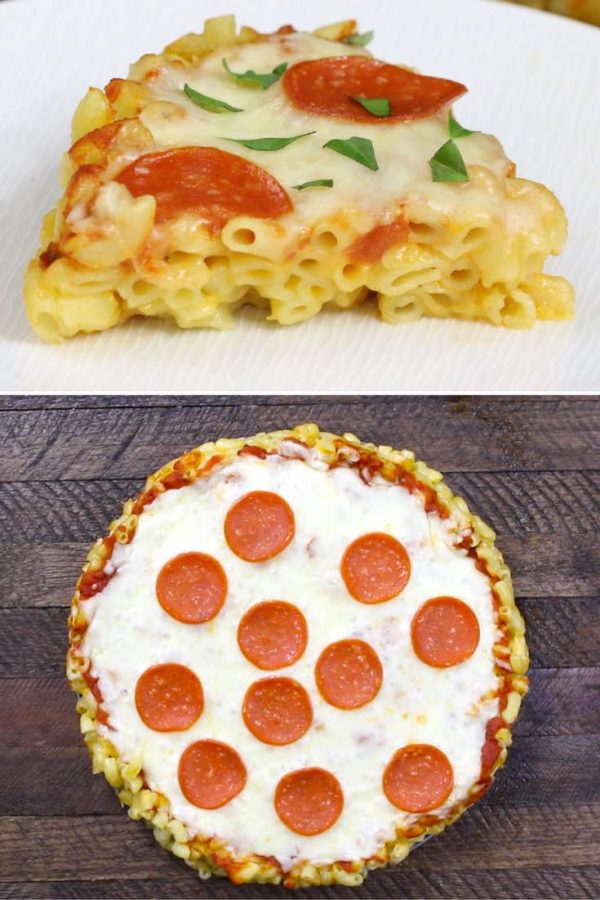 This mac and cheese pizza is a fun twist on traditional pizza. The crust is made entirely of mac and cheese, topped with pepperoni and baked to golden perfection in the oven.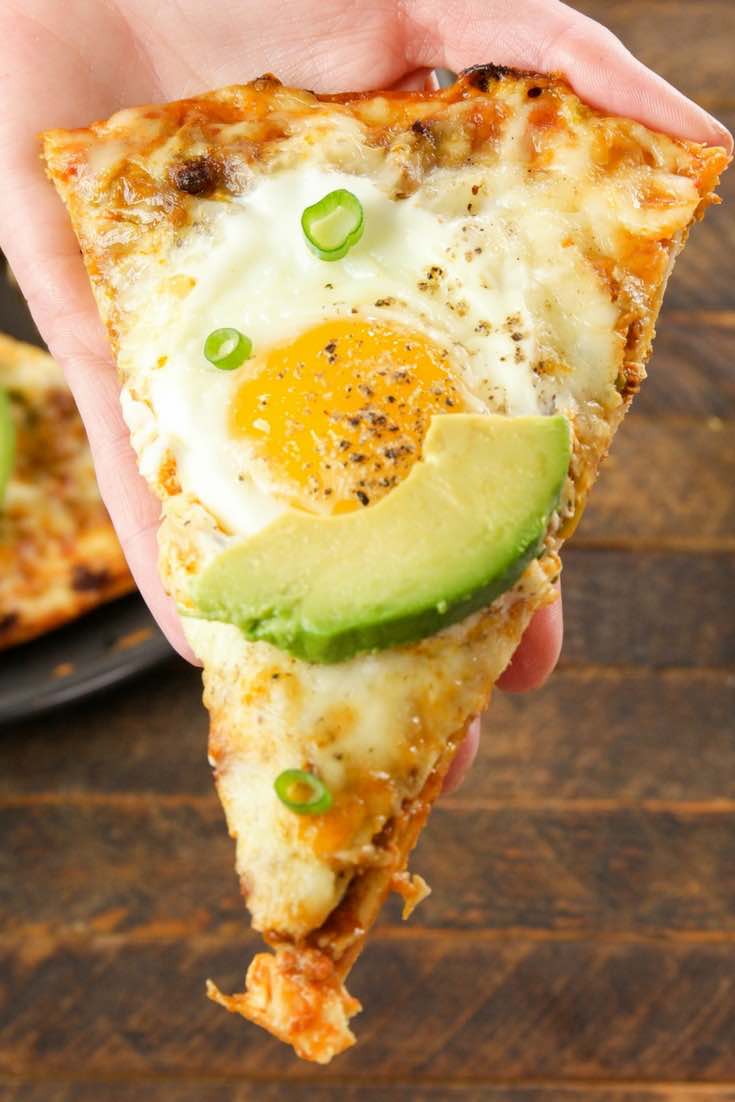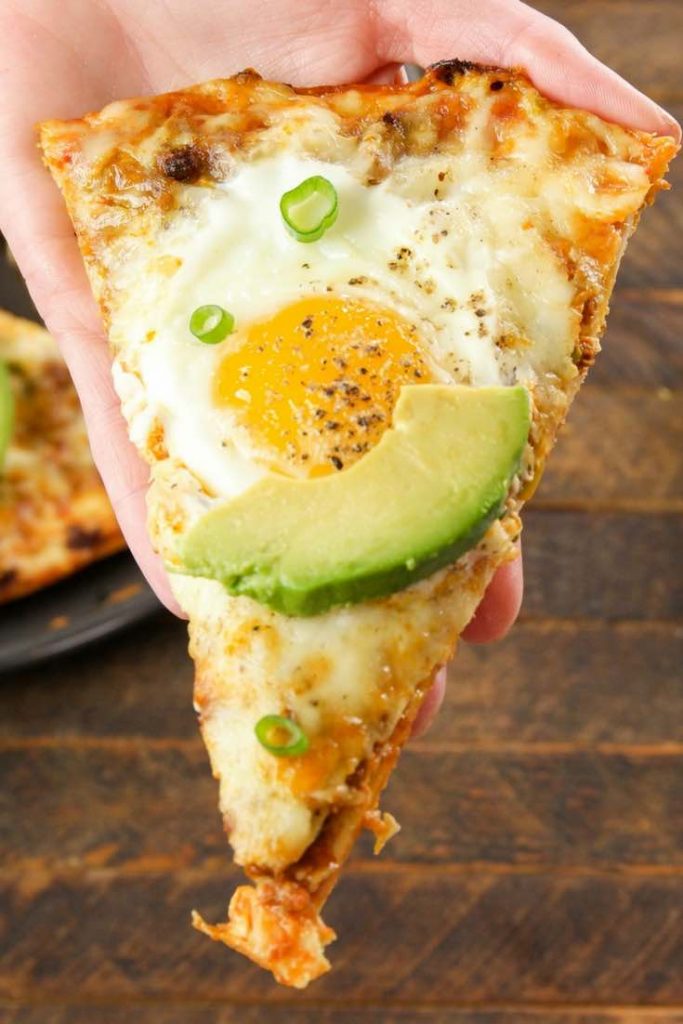 Start your day with this creamy sausage breakfast pizza! It uses a pre-made crust that's topped with eggs, jack cheese and crumbled sausage. Perfect for a weekend brunch and holiday entertaining!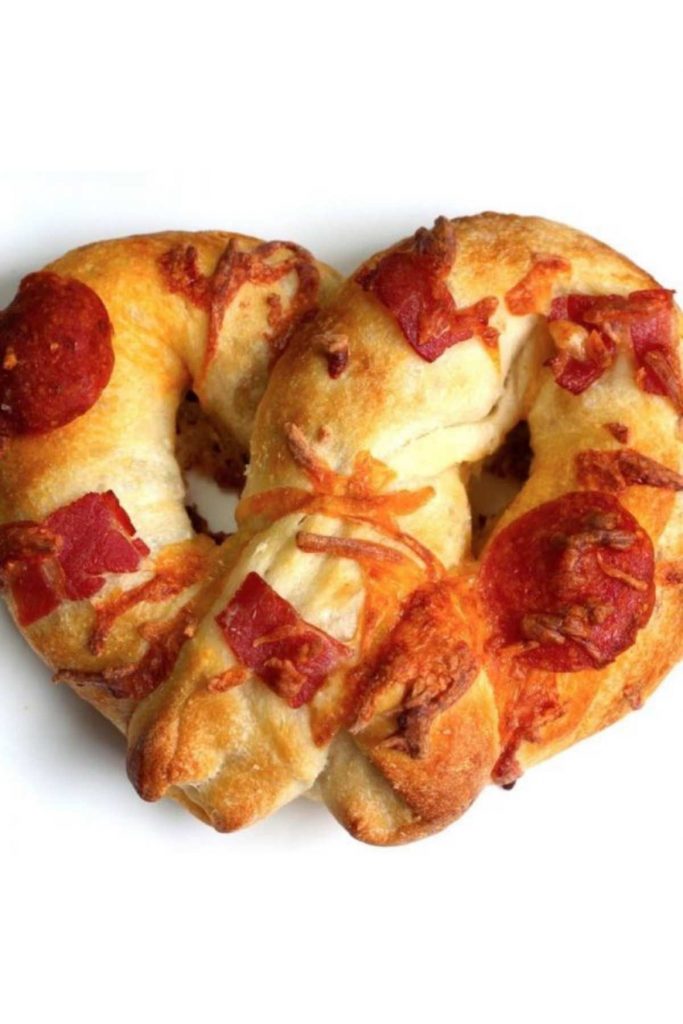 This pizza pretzel is a soft and delicious snack with delicious bacon, pepperoni and sausage flavors! You can easily make these pizza pretzels in the oven with a few simple ingredients.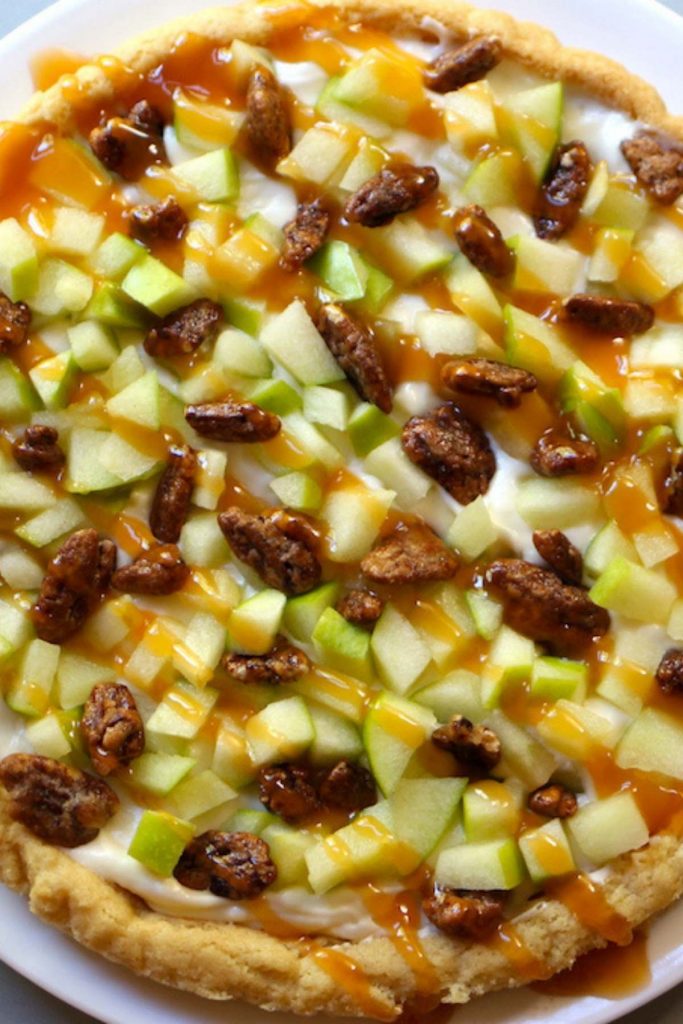 This dessert pizza combines fresh apples and candied pecans with a creamy filling on a cookie crust. This dessert is so much fun to eat with caramel sauce drizzled on top!
This s'mores pizza has a homemade crust that's topped with graham cracker crumbs, marshmallows and melted chocolate. It's a decadent dessert that's easy to make and guaranteed to satisfy your s'mores cravings!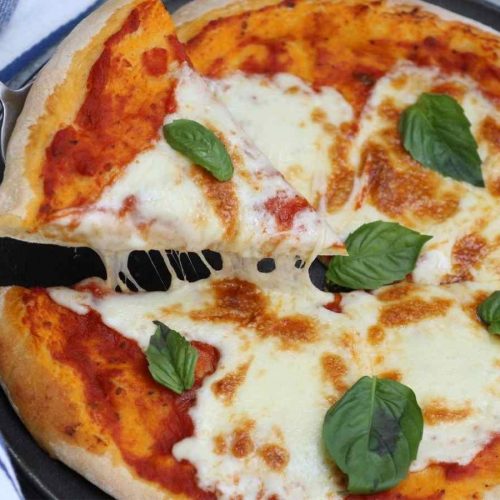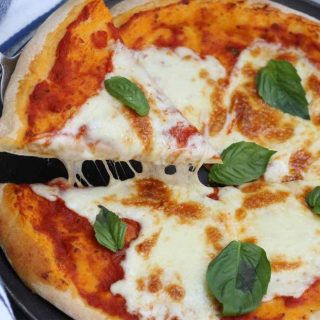 Best Homemade Pizza Recipe
Also known as pizza Napoletana, this is one of the most famous varieties of pizza, baked daily in restaurants all over the world. with high-quality ingredients, you can create a naples-worthy pizza in your oven at home. It's a fun project for beginners who love experimenting in the kitchen.
Print
Pin
Rate
Ingredients
1

ball homemade pizza dough

⅓

cup

pizza sauce homemade

or store-bought

½

ball fresh mozzarella cheese

about 4 ounces

4

basil leaves

roughly torn

Cornmeal

or semolina flour
Instructions
Make the homemade pizza dough and/or homemade pizza sauce. (You can use store-bought ones, although the flavor is better when you make your own.)

Place the oven rack in the upper middle position and place a pizza stone (if available) in the middle. Preheat the oven to 500°F or as hot as it will go.

On a work surface, cut the mozzarella ball into 1/4-inch thick slices. Remove excess moisture if necessary using paper towels.

Flour a work surface and add the pizza dough. Using your fingertips, stretch it out into a circle about 14 inches round.

Sprinkle a large pizza pan (or pizza peel if you have one) with the cornmeal/semolina. Then slide the dough on top.

Spoon the pizza sauce onto the dough and use a brush to distribute evenly, leaving an inch around the edges uncoated for the crust. Then arrange the slices of mozzarella on top spaced apart slightly.

Add the basil leaves if using a pizza oven. For a standard oven, add them after baking to avoid charring.

Place the pizza in the prepared oven. Bake until the cheese is fully melted, about 7 to 8 minutes in a conventional oven or 2 minutes in a pizza oven.

Add the basil afterward if needed. Cut into pieces and serve warm.
Equipment
Notes
Avoid a Soggy Crust: This can happen when fresh mozzarella is watery. Remove excess moisture from the cheese with paper towels. Also make sure not to use too much sauce.
Tried this recipe?
Follow or tag us on Pinterest @izzycooking