Are you longing for a taste of crab meat but have no access to the real thing? Imitation Crab or Crab Sticks are a popular alternative. It's used in many recipes like crab salad, California rolls, and crab cakes. In this post you'll learn everything from "what is imitation crab meat" to the 10 most popular imitation crab recipes.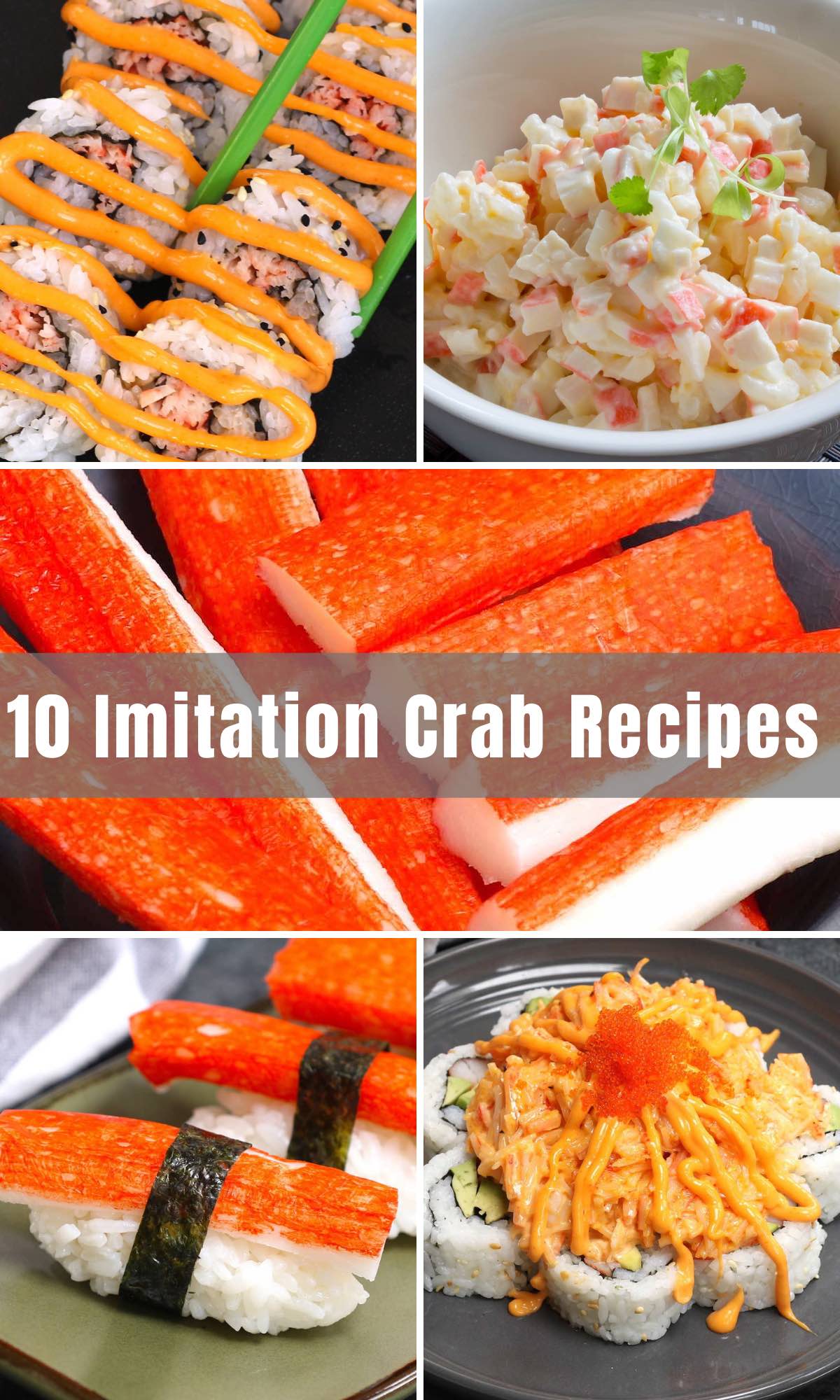 What Is Imitation Crab?
As its name suggests, imitation crab is a delicacy designed to mimic the taste of real crab. In Japan, the locals call it Kanikama, which means crab fish cakes. It's the sticks of fake crab meat that's often used in recipes as an inexpensive crab substitute.
Imitation crab is made from surimi, which is a fish paste, and contains no crab, except a tiny amount of crab extract to create the flavor. Pollock is the most popular fish that's used to make surimi. Due to the lower cost of imitation crab, it's becoming increasingly popular, and has been used as a replacement not just for crab meat but also for other types of seafood.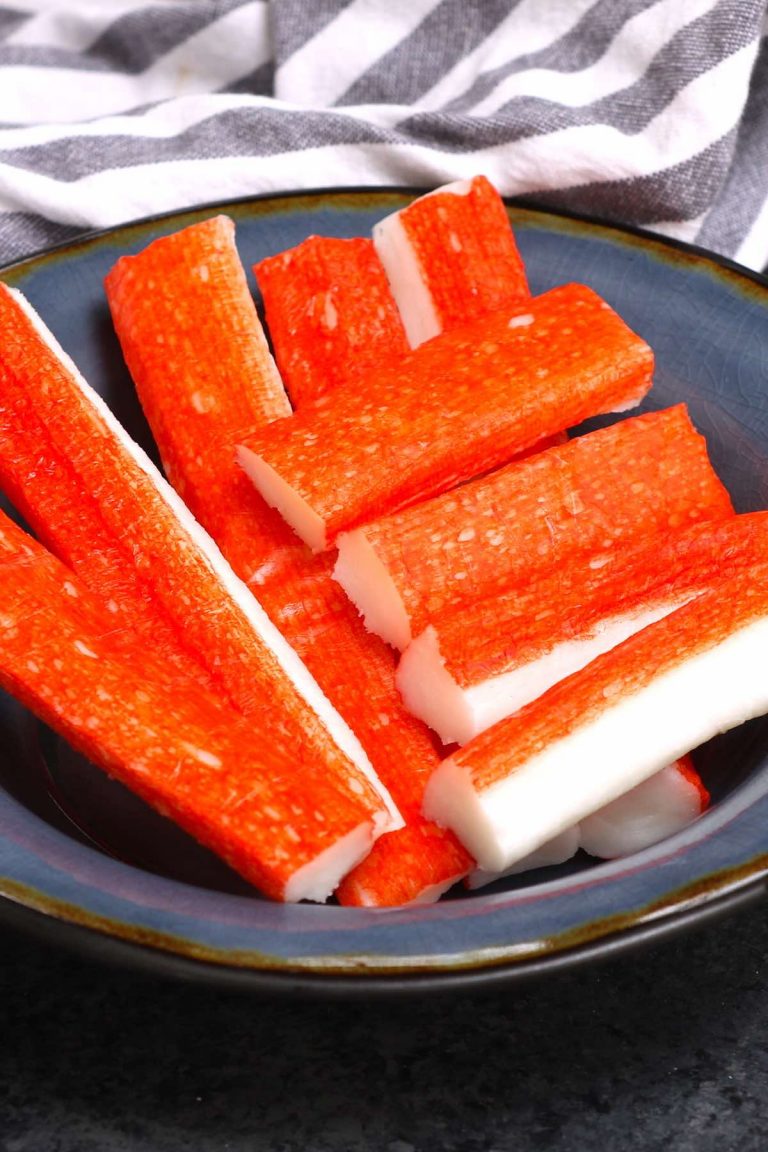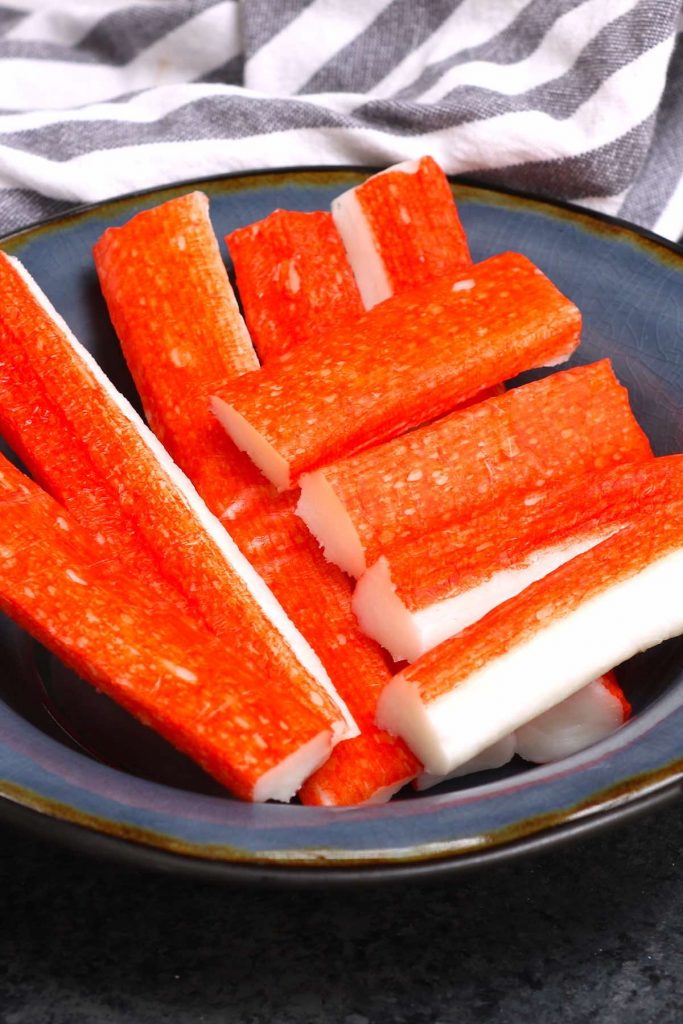 What Does Imitation Crab Taste Like?
While it is not real crab meat, imitation crab does have a similar flavor, appearance, and texture to real cooked crab meat. It has a firm texture as freshly cooked crab, with each bite revealing a comparably mild yet modestly sweet taste. Both even have the same signature white-colored flesh!
What Is Imitation Crab Meat Made of?
The key ingredient in crab sticks is surimi, a type of fish paste that chefs make from less expensive white fish like Alaskan Pollock. Surimi is mixed with ingredients like starch, egg whites, flavoring, etc. to create imitation crab. For the reddish color that completes the look of real crab, chefs add red food coloring.
10 Popular Imitation Crab Recipes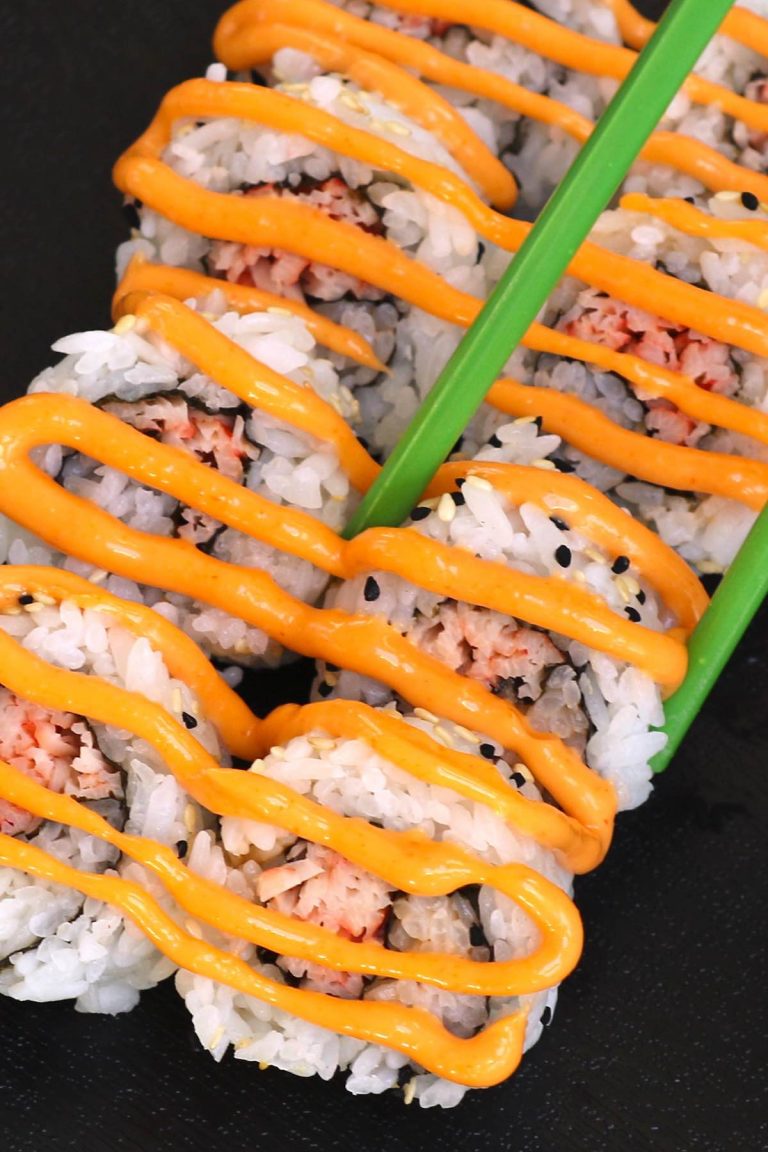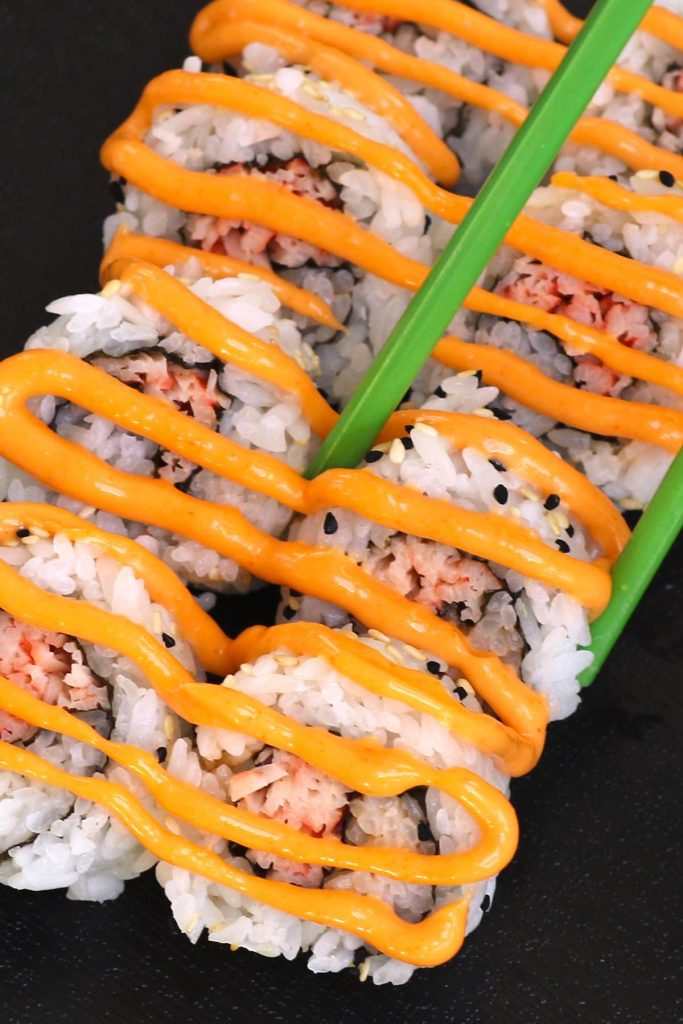 Spicy crab sushi roll is one of the most popular crab stick recipes. The crab meat is shredded and then seasoned with sriracha spicy mayo, then wrapped in nori seaweed sheets and seasoned rice. Follow the recipe above to see how to assemble sushi rolls with step-by-step photos.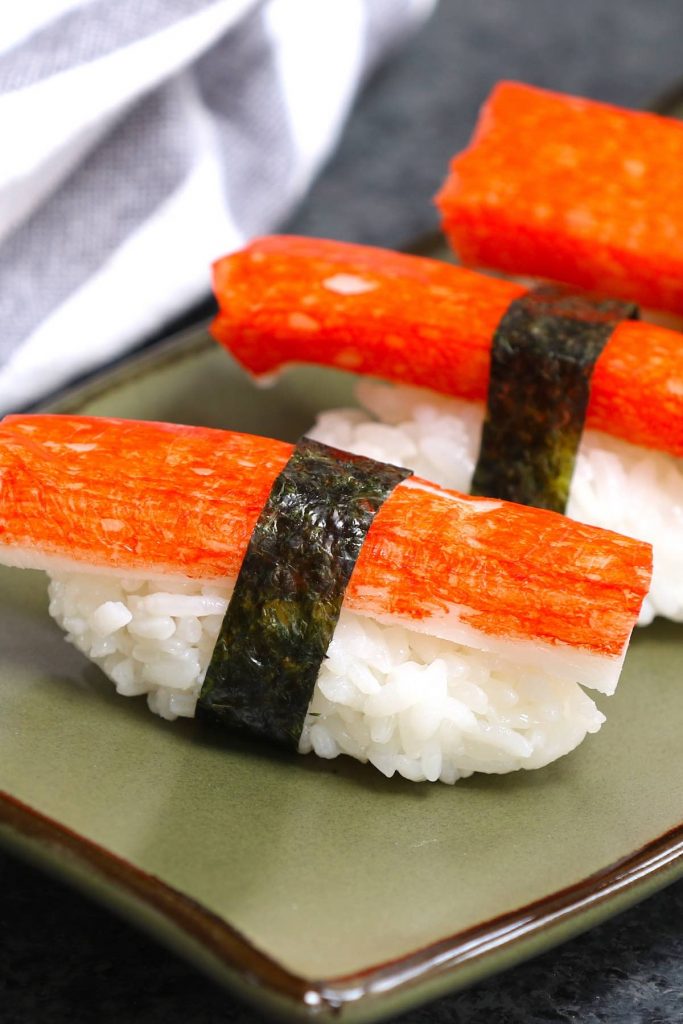 This sushi variant is so delicious and really easy to make with imitation crab. The key to its unique taste lies in both the vinegared rice and the thinly sliced layer of imitation crab that sits on top, then wrapped by a thin strip of nori seaweed.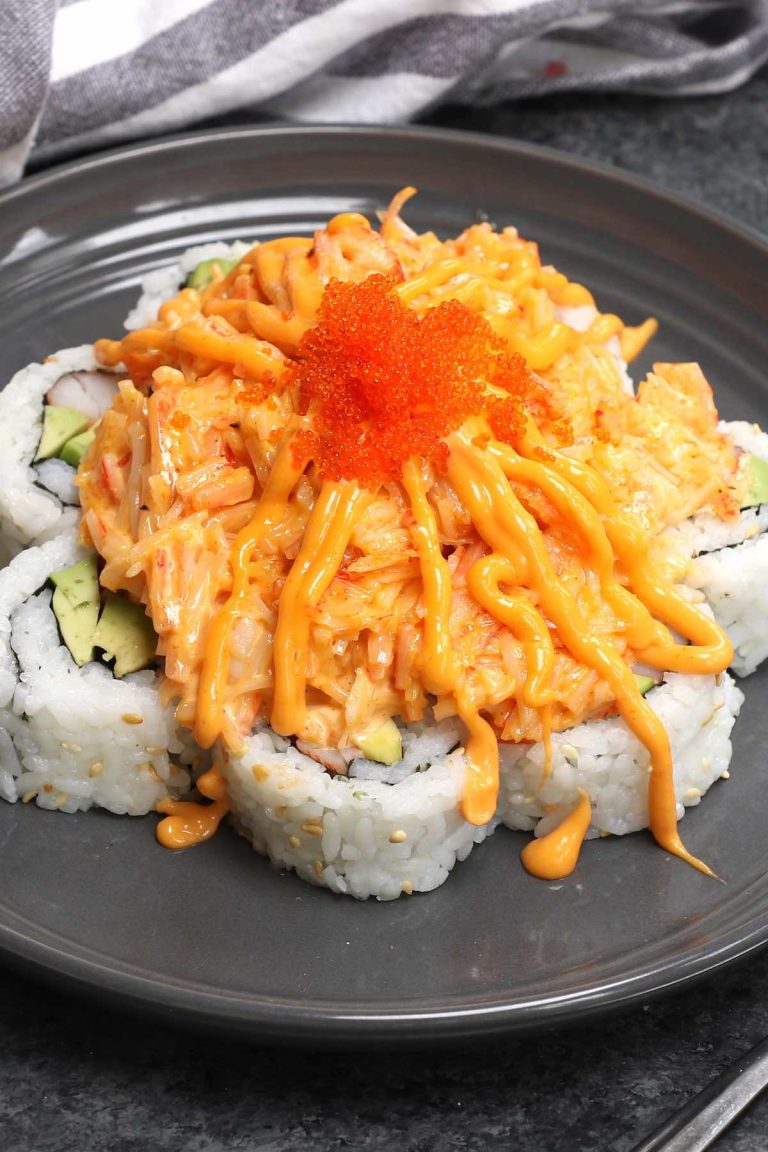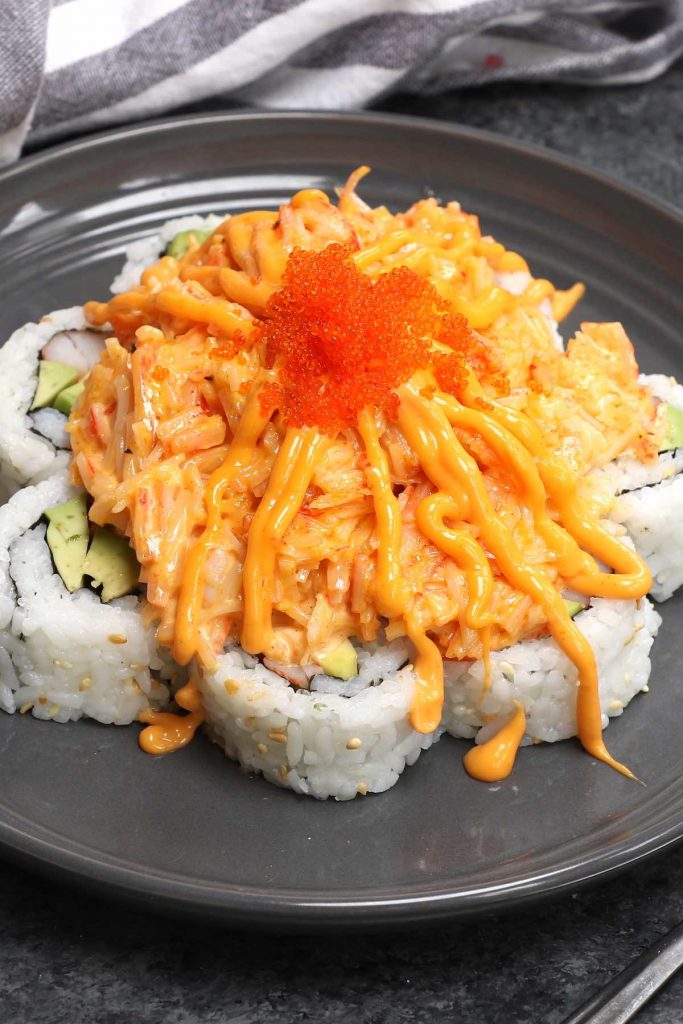 Its name sounds curious, but this sushi recipe guarantees to satisfy your tastebuds with an eruption of heated flavor! It's one of the most impressive sushi rolls.
As far as appetizers go, this recipe combines the best of both imitation crab and shrimp into bite-sized, savory delights! This ceviche is well seasoned with lemon and honey for that sweet and tangy aftertaste. I love how the added jalapeno slices bring in the heat that ties the whole dish together!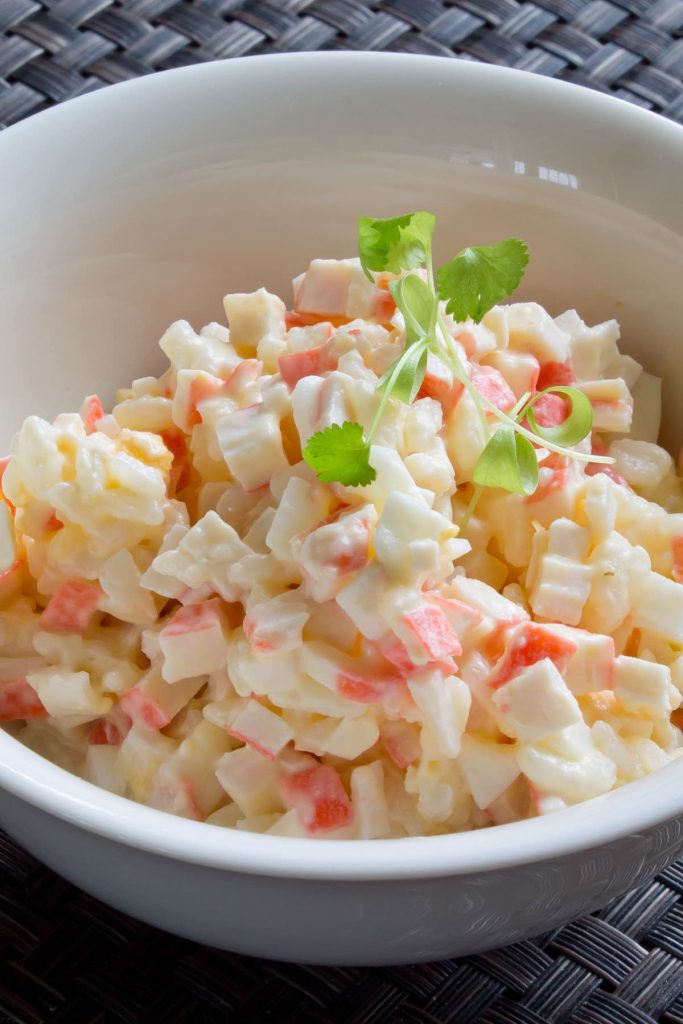 This creamy salad takes minutes to make, yet it's loaded with delicious imitation crab meat, refreshing veggies and herbs. You can serve it on its own, over a bed of lettuce or in a sandwich.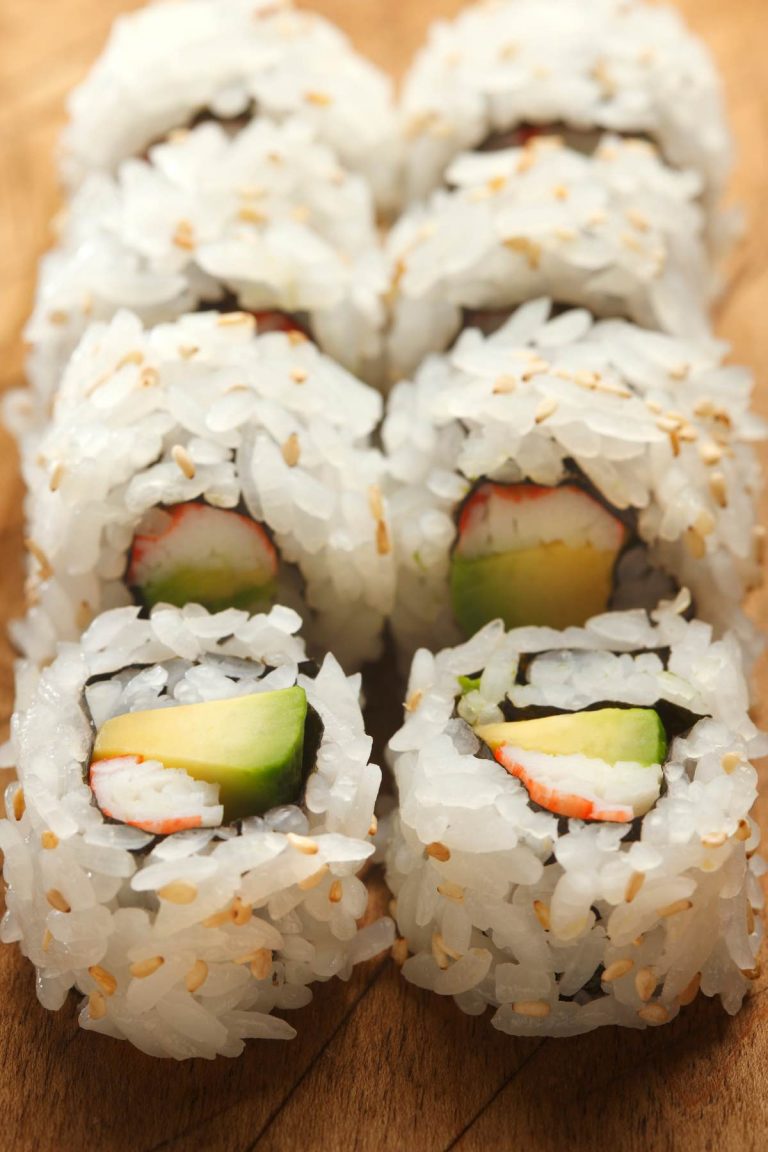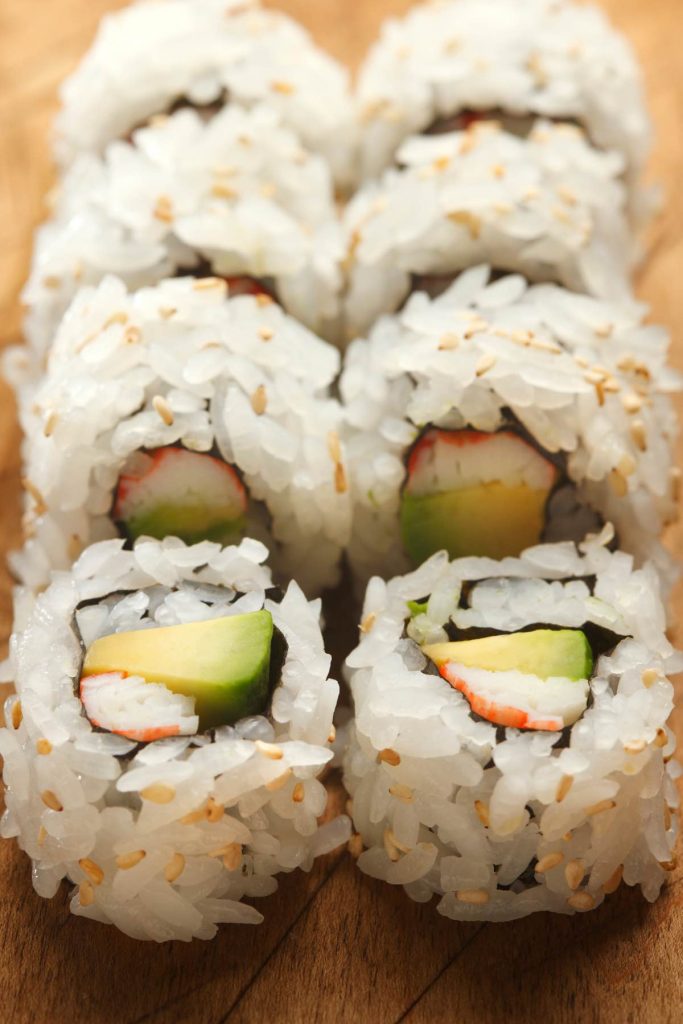 California Roll is a type of maki sushi (rolled sushi) made by rolling ingredients like imitation crab and avocado in nori seaweed sheet and seasoned rice. It's an inside-out sushi roll where the rice is on the outside and the nori is on the inside, wrapping the filling. It's sometimes garnished with the bright orange masago or tobiko (Japanese flying fish roe).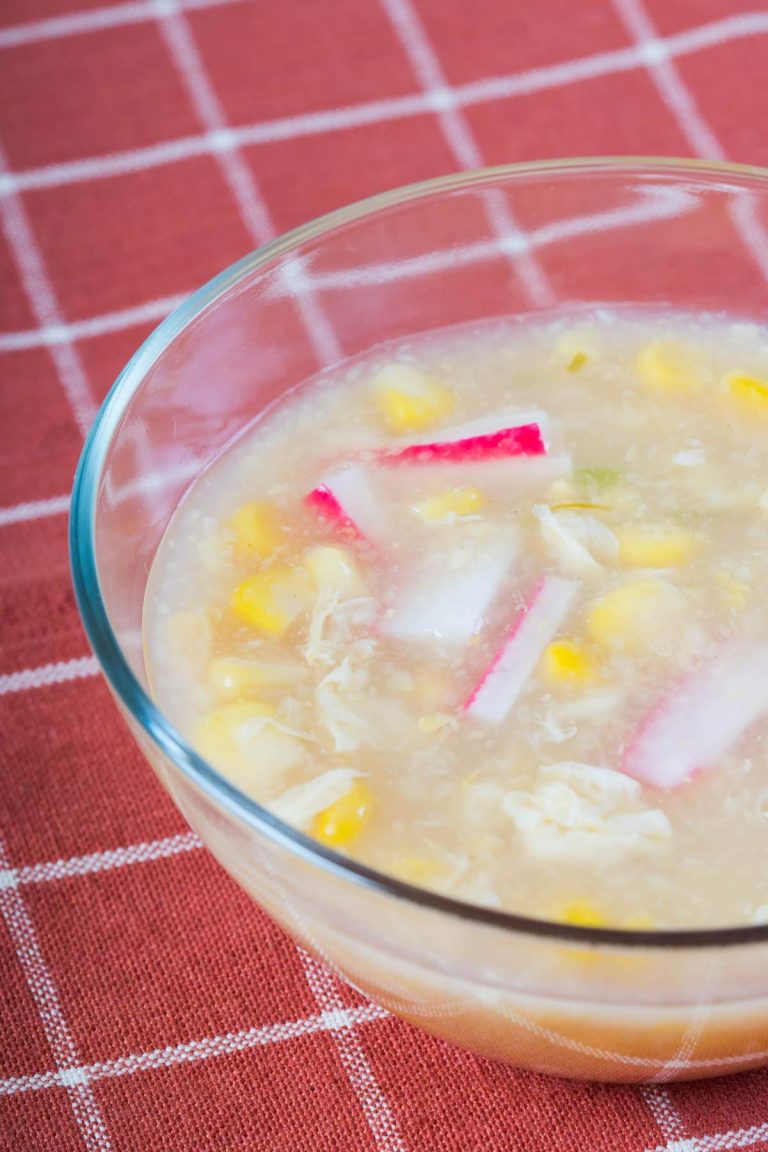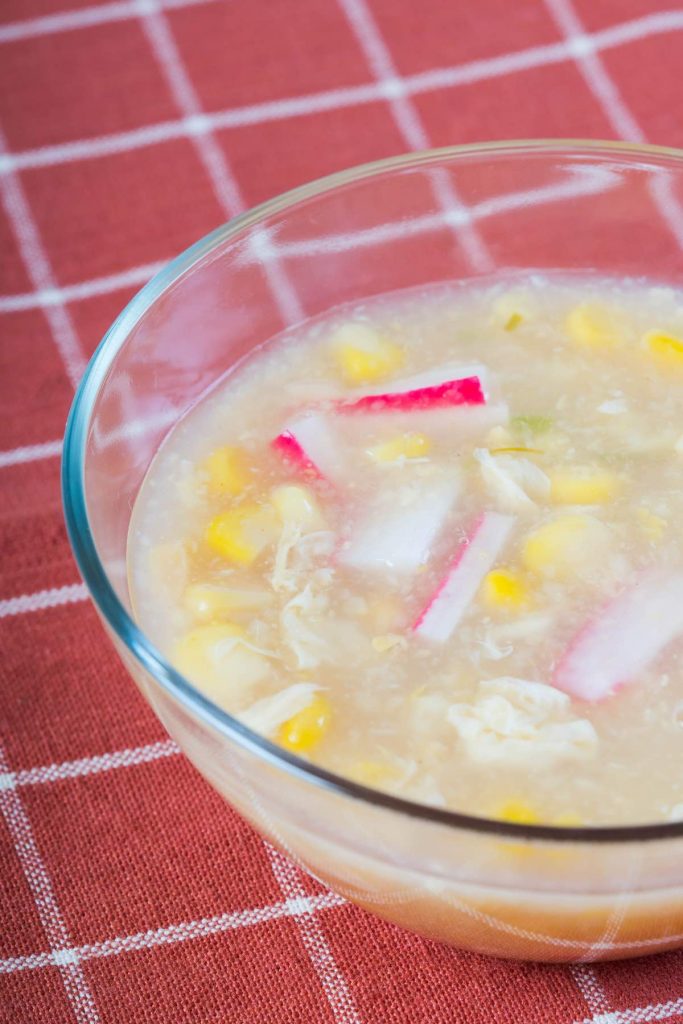 Warm and comforting, this recipe is perfect for a cold winter day! It's a generous mix of imitation crab, bamboo shoot, sweet corn, black fungus, and oyster sauce in a thick chicken broth!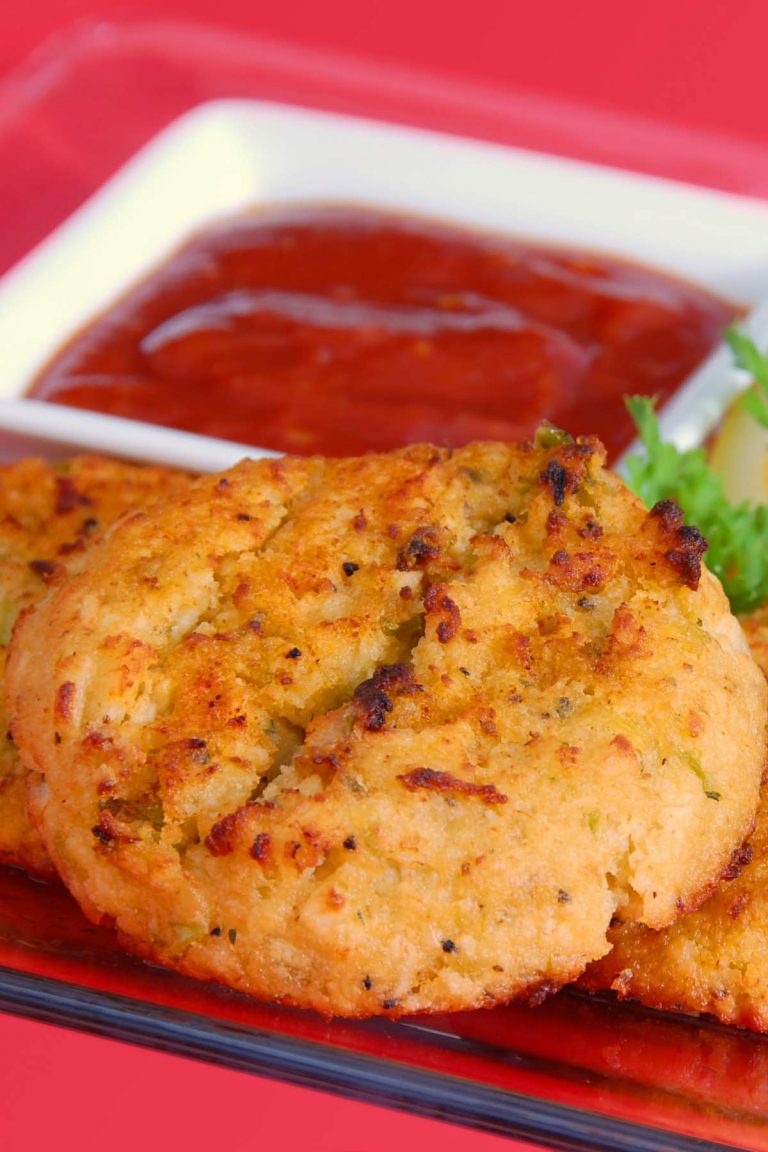 The shredded imitation crab is the highlight of this recipe. It's combined with other ingredients like lemon juice and pepper to create a mouth-watering flavor. It's a perfect snack or appetizer for any occasion!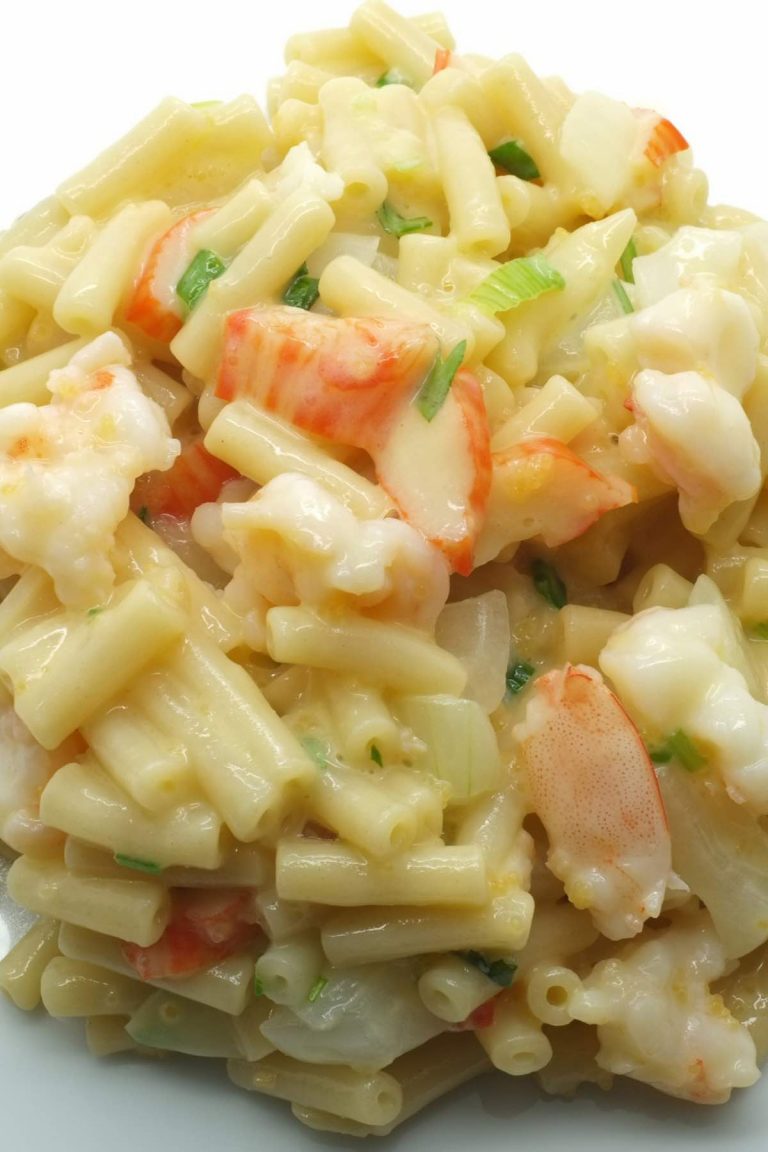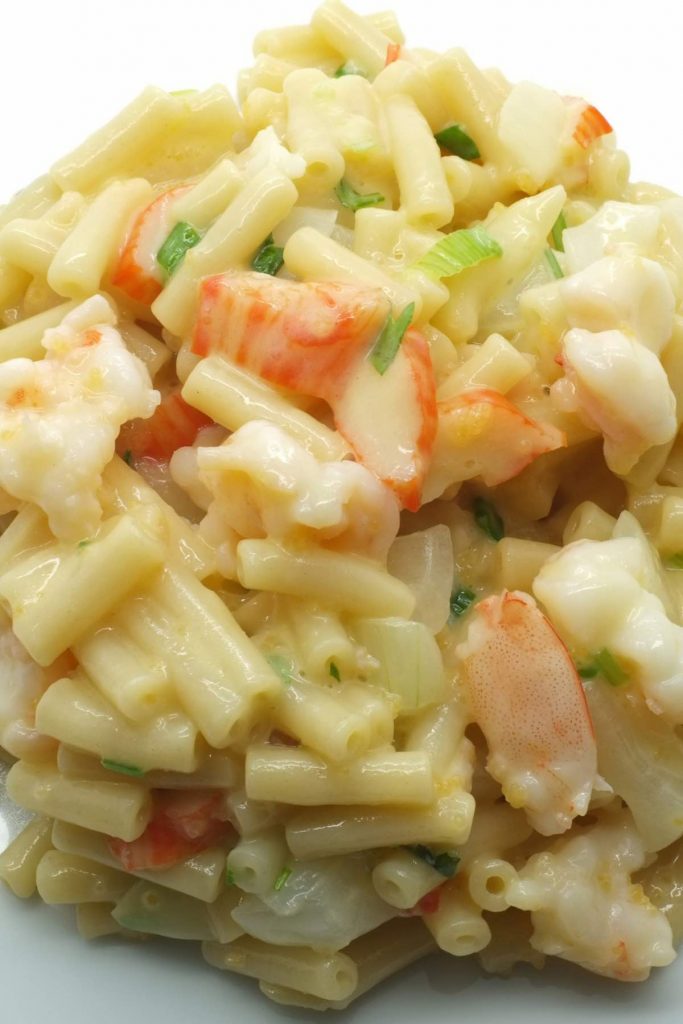 If you love seafood, this shrimp and crab pasta is for you. The imitation crab adds an amazing flavor and beautiful red color to this dish. Plus it's so quick to make and will be on your dinner table in no time!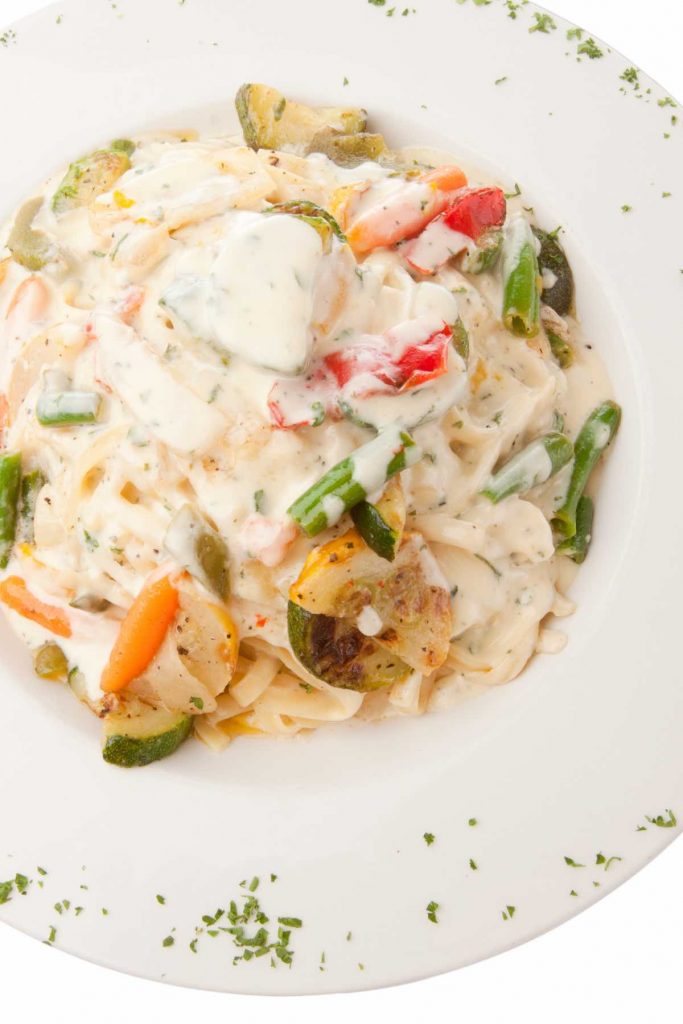 Rich, creamy, and packed with seafood flavors, this crab alfredo is comfort food at its best! It all comes together in a heavenly mix of flavors in each bite! The Alfredo sauce is so easy to make and perfect with any types of pasta!
Is Imitation Crab Meat Bad for You?
Eating imitation crab is about as safe as consuming any other kind of processed food. From a nutritional perspective, imitation crab has fewer calories than real crab. This news is great for dieters who need to monitor their calorie intake closely. However, imitation crab contains fewer beneficial nutrients than natural crab.
Can You Eat Imitation Crab Stick Raw?
Imitation crab can be eaten right out of the packaging and doesn't need any cooking. It's actually not "raw", as it's fully cooked during the process of making crab sticks. You can chop them up and add to cold meals like salads and ceviche directly without cooking!
Is Imitation Crab Meat Vegan?
Since it does not contain any real crab meat, many people wonder if imitation crab is vegan. Surimi, the main ingredient in a crab stick, is a paste made from finely ground inexpensive white fish, and it isn't vegan. For vegans, imitation crab is still not a viable alternative to real crab since it contains seafood.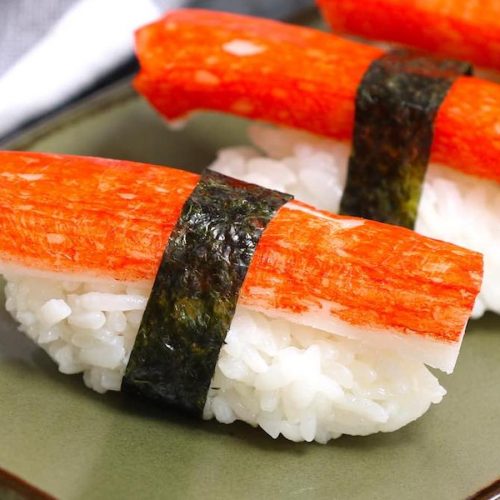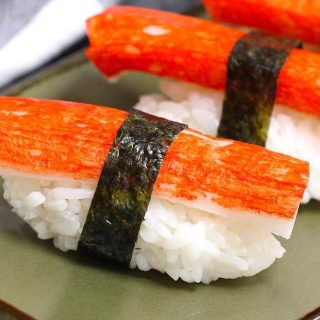 Imitation Crab Recipes: Easy Crab Stick Sushi
This Easy Crab Stick Sushi is one of the most popular imitation crab recipes.
Print
Pin
Rate
Ingredients
3

cups

cooked sushi rice

1

tablespoons

sushi vinegar

8

imitation crab sticks

1

sheet nori

(seaweed sheet)
Instructions
Add sushi vinegar to freshly cooked sushi rice. Mix until evenly distributed.

Dip your hand into vinegar water, and then take 3/4 handful of cooked rice and shape it to a long oval form. Gently press the rice and flatten the bottom.

Cut the crab sticks into 2-inch pieces.

Place the smaller crab sticks on the rice. Press firmly to stick onto the rice.

Cut the seaweed into ¼-inch strips. Then wrap the seaweed around the nigiri width-wide.

Place the assembled imitation crab nigiri on the plate. Serve and enjoy!
Nutrition
Calories:
32
kcal
|
Carbohydrates:
7
g
|
Protein:
1
g
|
Fat:
1
g
|
Saturated Fat:
1
g
|
Cholesterol:
1
mg
|
Sodium:
5
mg
|
Potassium:
4
mg
|
Fiber:
1
g
|
Sugar:
1
g
|
Vitamin A:
8
IU
|
Vitamin C:
1
mg
|
Calcium:
1
mg
|
Iron:
1
mg
Tried this recipe?
Follow or tag us on Pinterest @izzycooking