Ground lamb is a tasty alternative to ground beef or ground pork. We've collected 22 Easy Ground Lamb Recipes that are delicious and flavorful. From lamb shepherd's pie to ragu and Greek lamb gyro, you'll fall in love with this budget-friendly meat.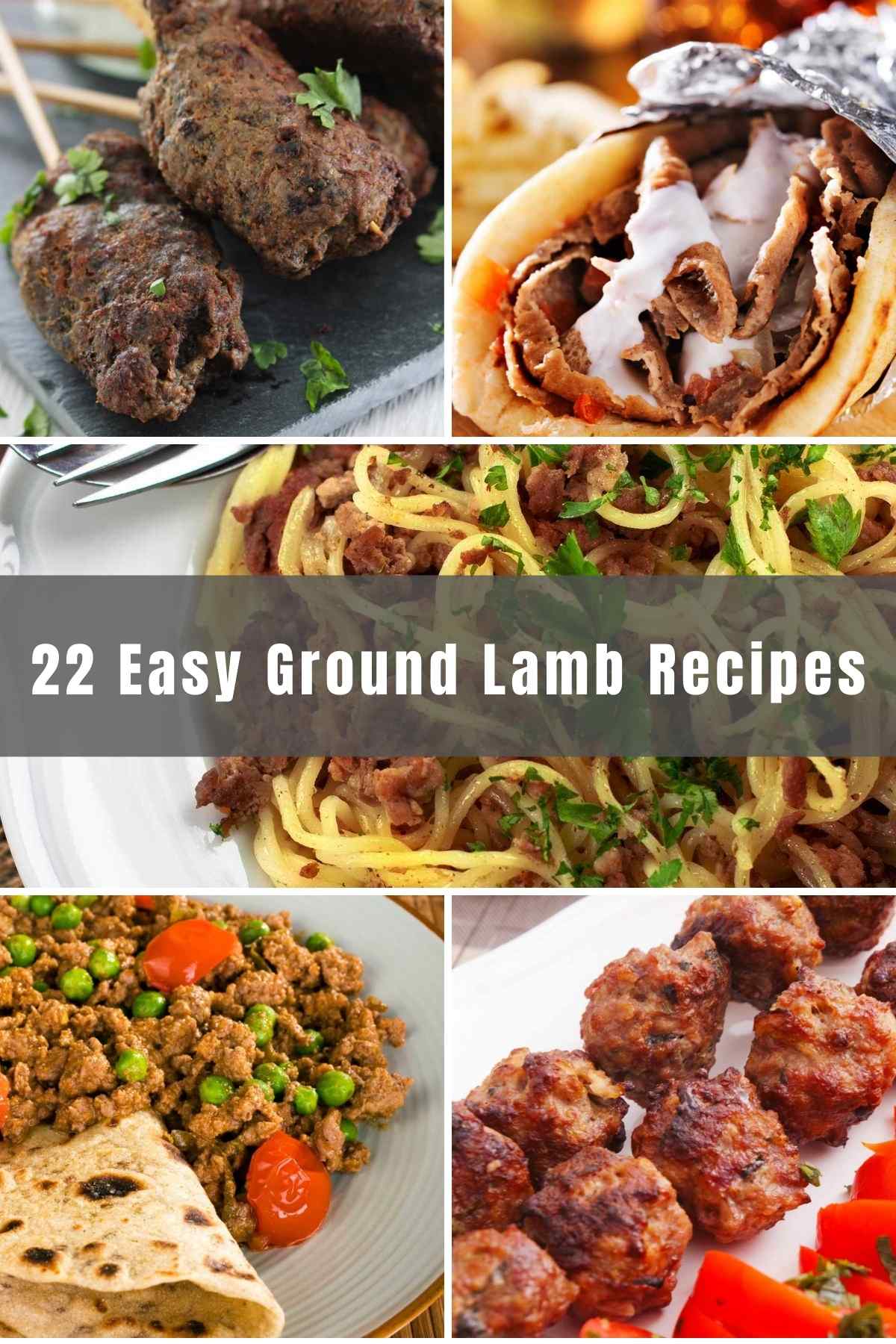 There are many delicious and satisfying recipes using ground lamb. They're easy to prepare and great for a weeknight meal. If you like the taste of lamb, make sure to check out our Best Lamb Chop Recipes and Best Sides For Lamb.
What Spices Go Best with Lamb?
Lamb has a distinct flavor that is complemented by strong, earthy spices. Fresh herbs such as oregano, basil, sage and mint are great choices. Spices like coriander, cumin, garlic powder, onion powder and paprika add a nice punch of flavor as well.
Is Ground Lamb Healthier Than Ground Beef?
Many people assume that lamb is higher in fat because of its rich flavour but one ounce of grass-fed lamb has the same number of calories as one ounce of grass-fed beef. What's even better is lamb has more health-promoting omega 3 fatty acids and less marbling of fat within the meat compared to beef.
Do You Have to Cook Ground Lamb All the Way?
Yes. Similar to ground beef, ground lamb must be cooked until the internal temperature reaches a minimum of 160°F. This will ensure that all dangerous bacteria are destroyed.
How to Cook Ground Lamb
There are many ways to cook ground lamb: frying, baking, or grilling. You can cook ground lamb the same way as you would ground beef or ground pork. It's important to use a meat thermometer and ensure your ground lamb reaches an internal temperature of 160 F.
Popular Ground Lamb Recipes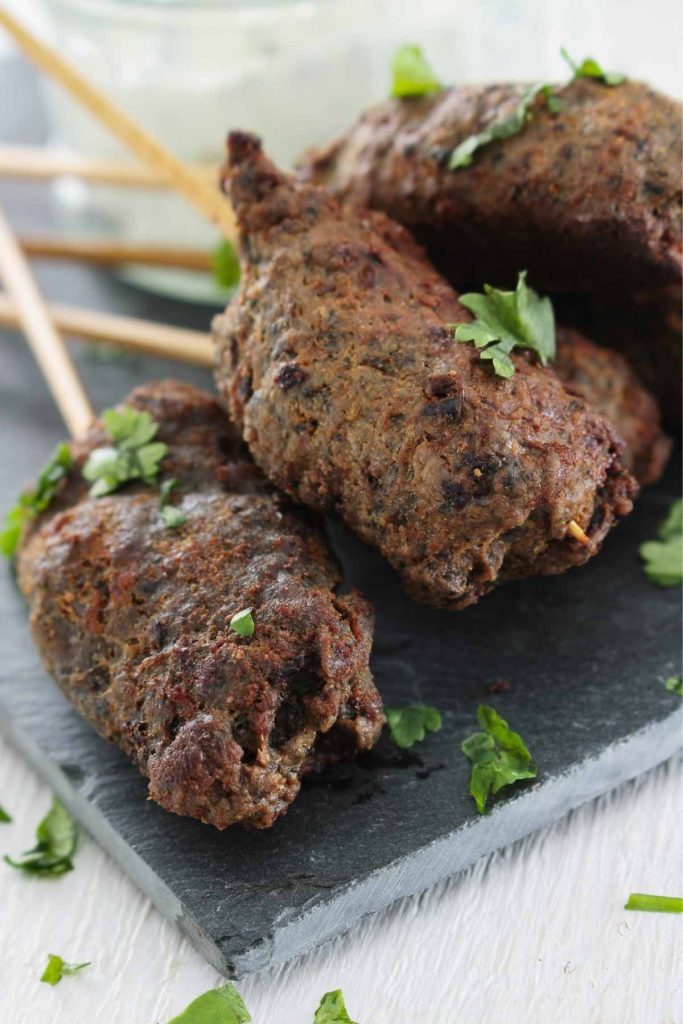 Also known as Kofta, these lamb kebabs use just 6 ingredients you probably have in your pantry. Add a delicious side like naan bread, cucumber salad or creamy tzatziki sauce for an amazing meal.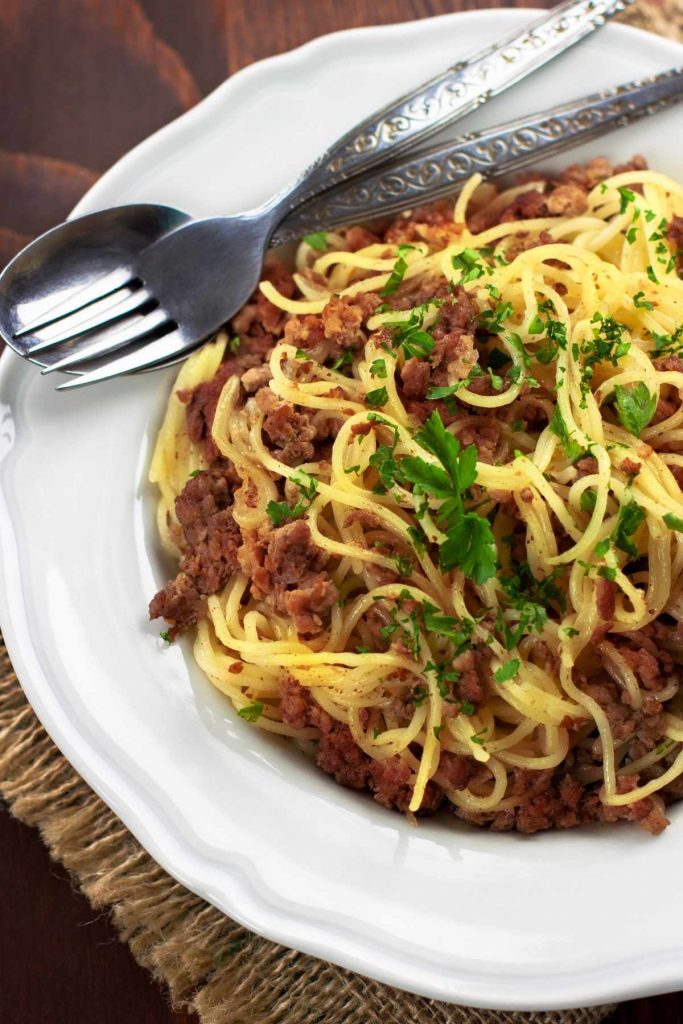 Mediterranean and Italian flavors come together in this delicious spaghetti sauce. This dish is sure to satisfy your pasta cravings and will be on your table in about 30 minutes!
Shepherd's Pie is a dish that is enjoyed by all. Lamb elevates the flavour of this classic comfort food, taking it to next-level deliciousness!
Here's another dish that's comforting, hearty and economical! This recipe uses cauliflower rice to reduce the carbs and features a tasty mint sauce that perfectly complements the lamb.
If you haven't had many dishes with eggplant, you need to give this one a try! Roasted silky eggplant halves are stuffed with a fragrant mixture of spiced lamb, tomatoes, and pine nuts. It's healthy and can be enjoyed year-round.
Ordinary hamburger patties are so yesterday! These lamb patties are tasty enough to be enjoyed on their own or slide them into a bun with sliced tomatoes and crisp lettuce for a burger that can't be beat.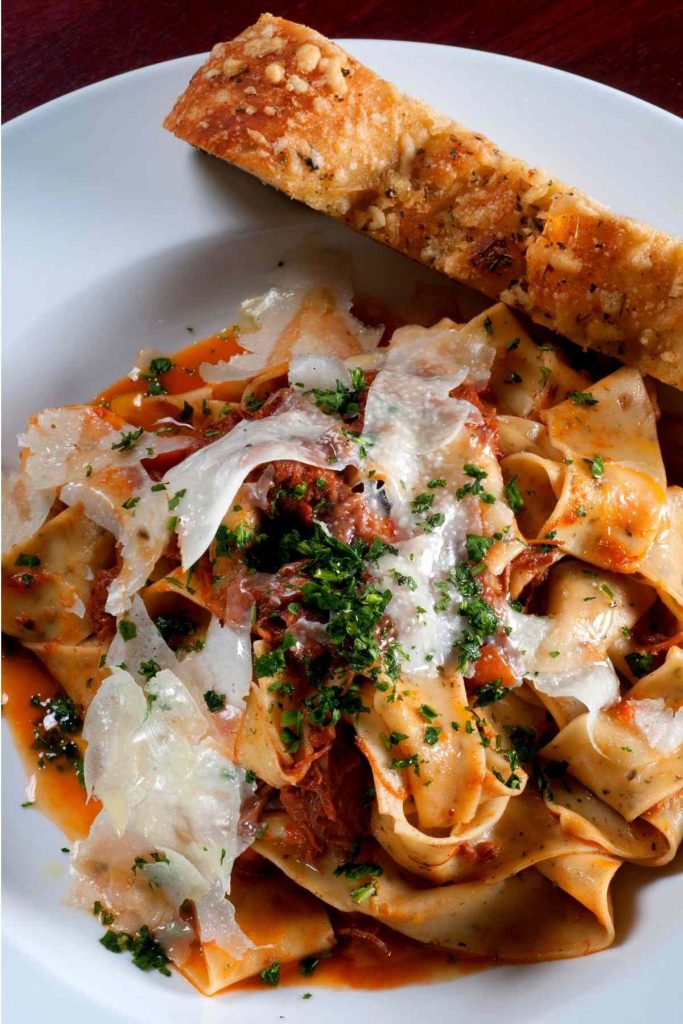 Here's another dish that deliciously pairs ground lamb with pasta. It's fancy enough for a special occasion dinner with guests or a weeknight meal with your family. Enjoy with a glass of wine!
Greek Ground Lamb Recipes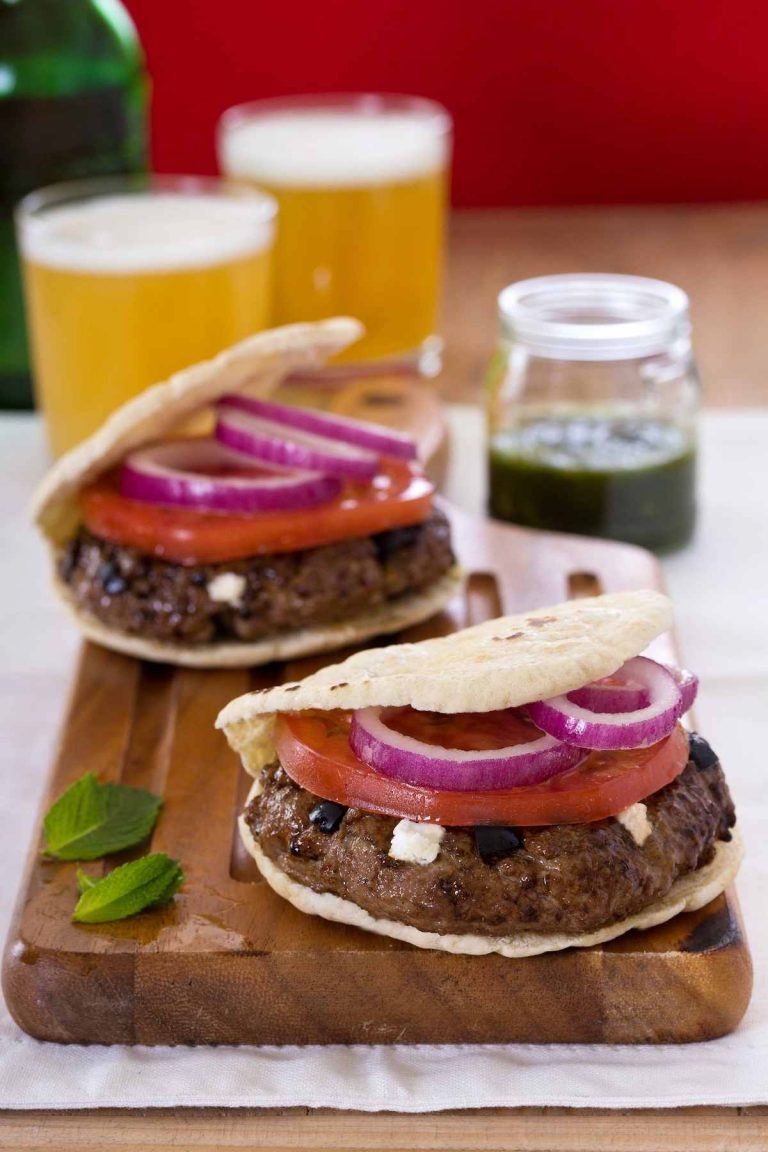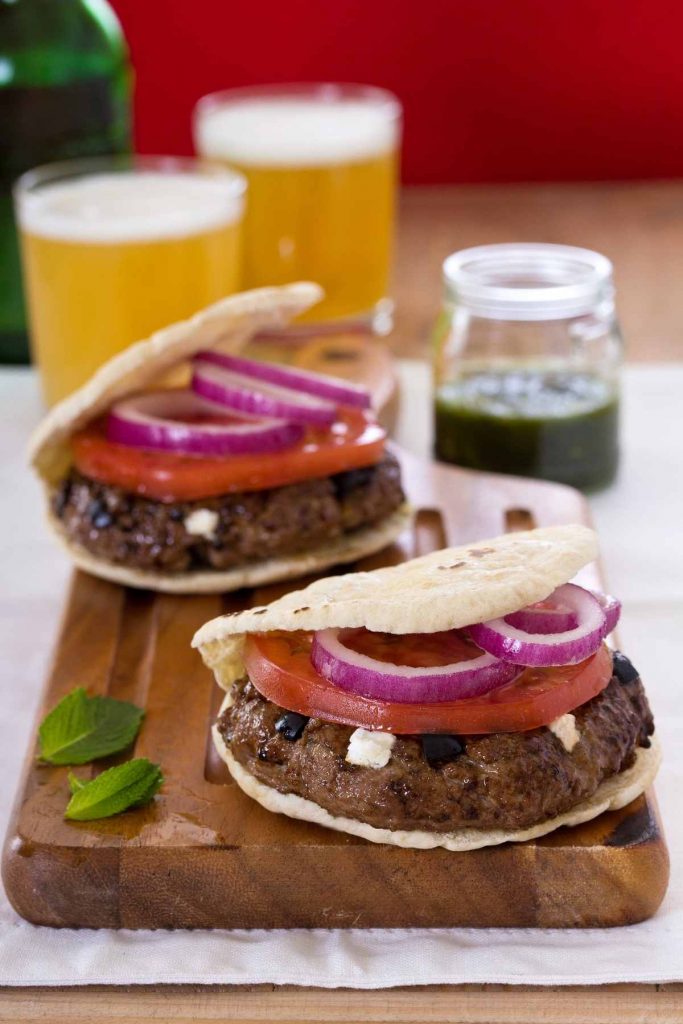 These burgers are super-tasty and flavorful. Grated onion, minced garlic, fresh mint and parsley are built into the meat mixture for an incredibly delicious burger. Serve on pita bread with olives and feta cheese.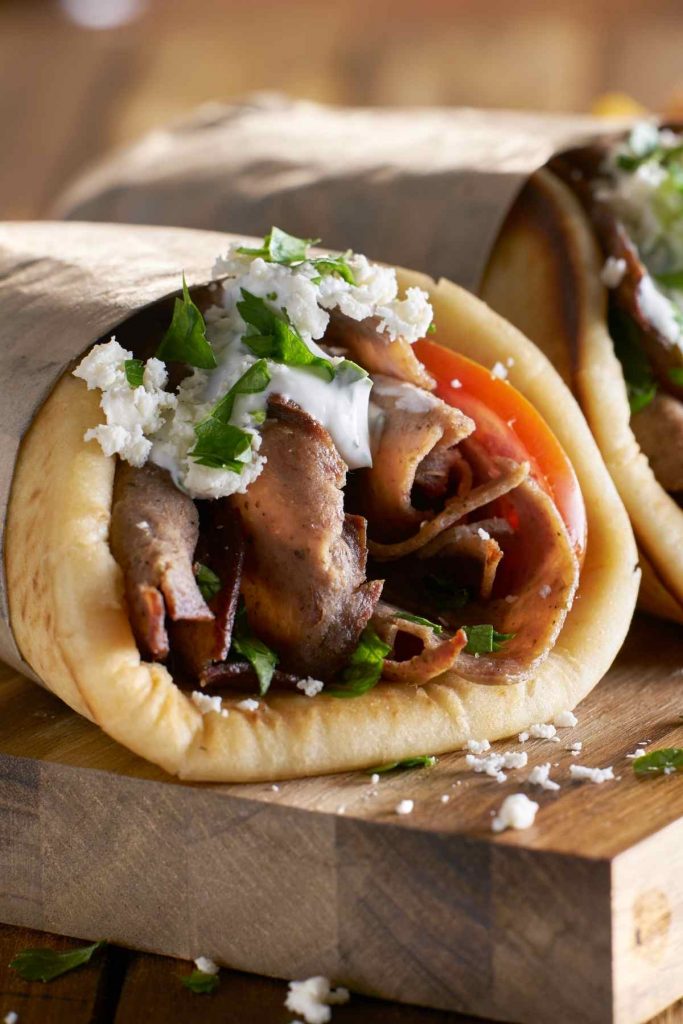 Gyro (pronounced YEE-roh) is perfect for lunch or dinner, or even as a snack. Similar to a sandwich, gyros are served on fluffy pita bread with meat, cold veggies and yogurt sauce. Give this tasty treat a try!
You've probably had a beef taco – how about trying one with lamb? These tacos are served on soft flour tortillas and are topped with homemade tzatziki sauce, fresh veggies and feta cheese. Best of all? They're ready in just 30 minutes.
Here's a casserole that will have your family asking for seconds! Deep, rich and hearty, this baked pasta dish has roots in Greece and the Middle East.
Indian Ground Lamb Recipes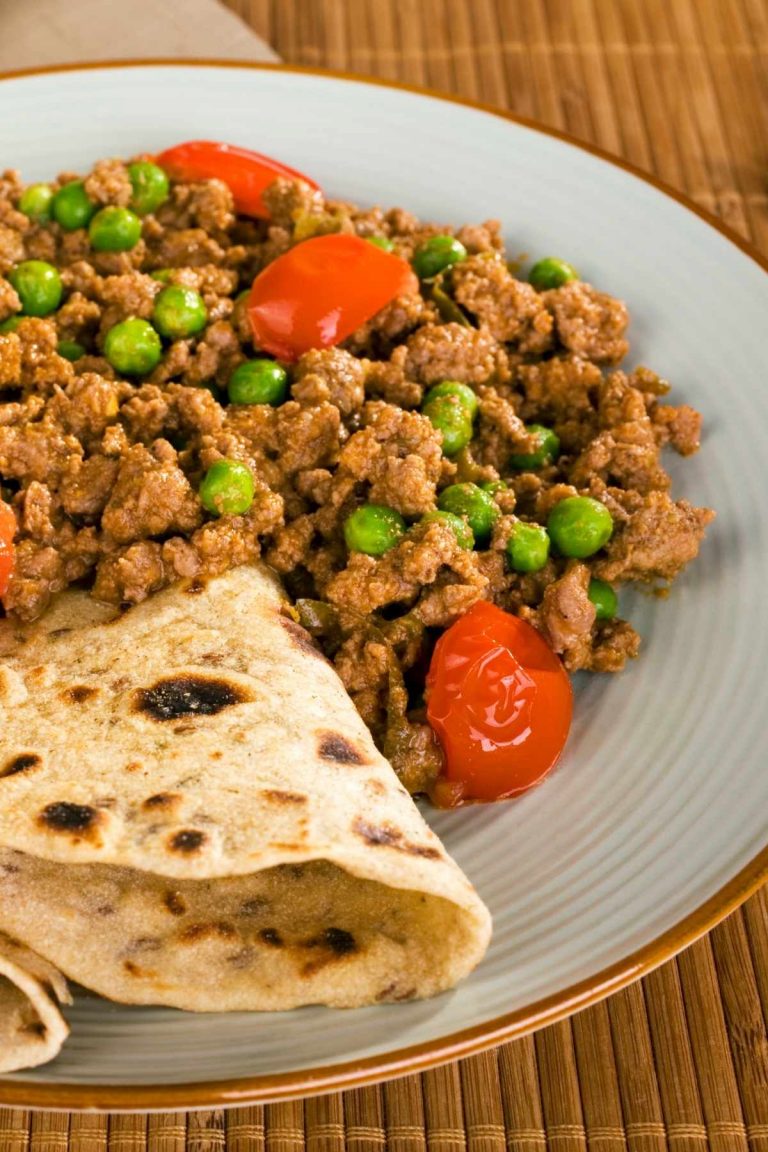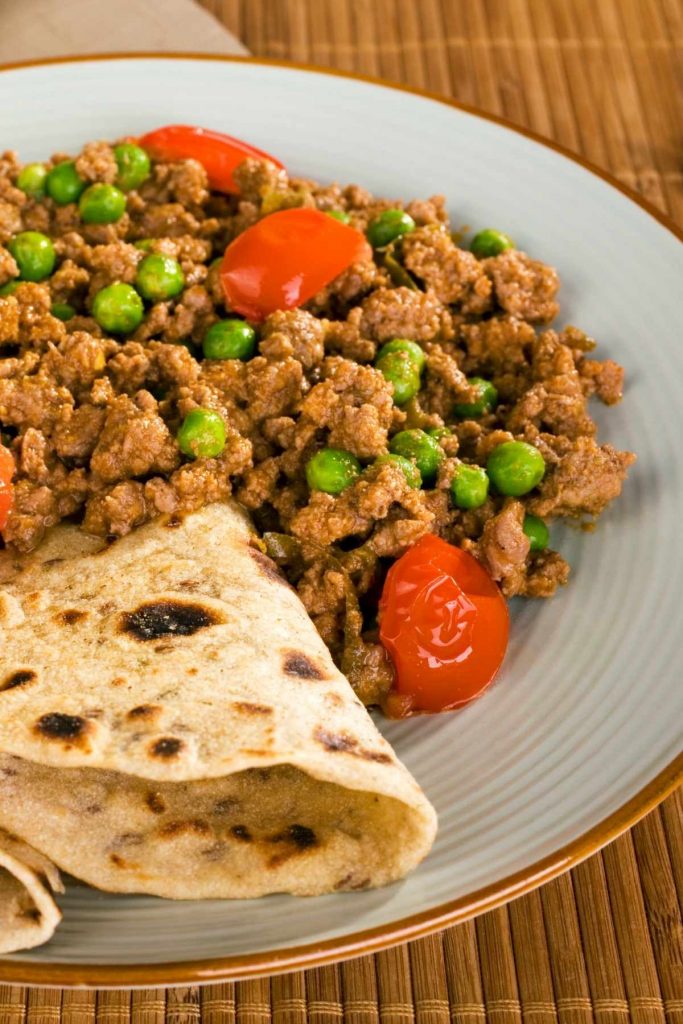 Keema is a traditional Indian dish made of spiced ground meat, onion, and usually peas or potatoes. This dish is easy to make and perfectly seasoned with vibrant Indian flavors.
What could be better than a warm bowl of flavorful lamb dotted with green peas? Serve this one on a bed of fluffy rice for a complete and delicious meal.
Hearty and delicious, this curry is like an Indian version of chili or beef stew. Its blend of warming spices and vegetables make this a great choice for a cold evening. It's also made in your slow cooker. Be sure to give this one a try!
Healthy Ground Lamb Recipes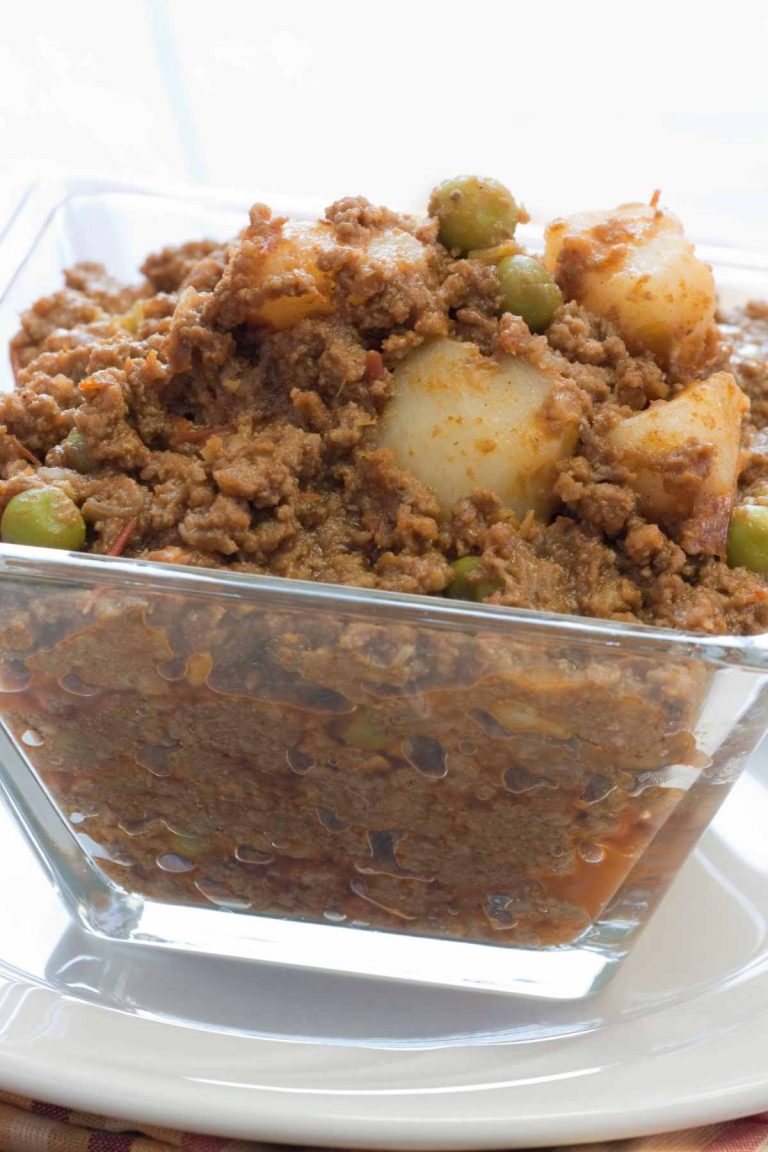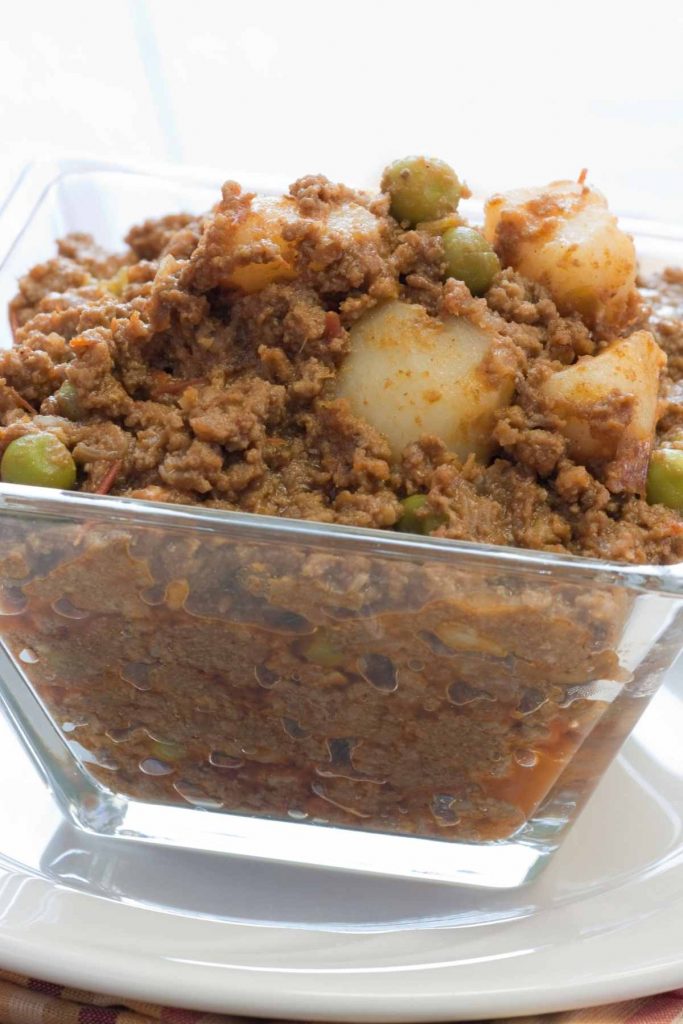 This one-pot dish is big on flavor and convenience! It comes together in less than 30 minutes and you can switch it up with different sides or toppings. Try it with a fresh green salad for an easy weeknight meal.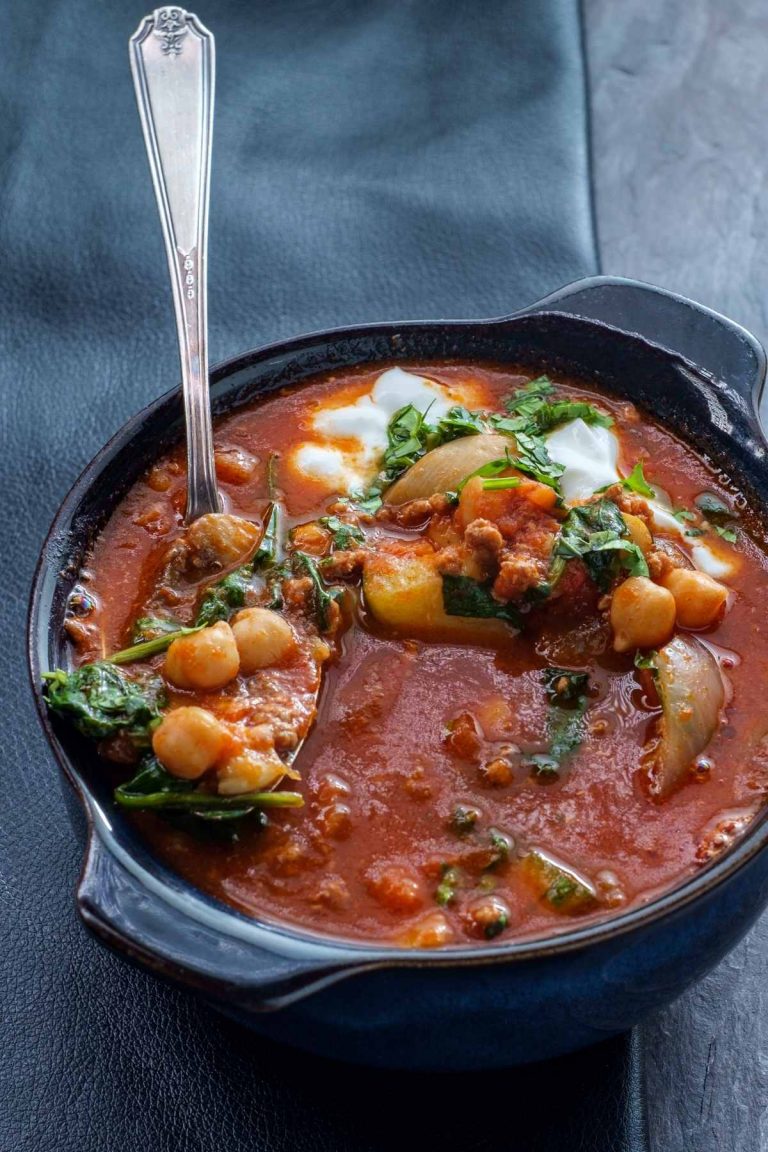 Stew goes hand-in-hand with cold weather locales. This one features deep flavors that'll have your family thinking you were cooking all day. The truth is, this tasty stew is ready to serve in just 30 minutes!
These lamb bowls are an easy and healthy recipe that'll spice up your weeknight dinner! Top them with turmeric rice, fresh veggies, hummus and pita for a delicious feast.
This recipe blends earthy ground lamb with the flavors of Middle Eastern spices, dried fruit, spinach, and chick peas. It's the ultimate quick and healthy one-pot meal!
Keto Ground Lamb Recipes
Here's another great choice if you're following a keto diet. Flavored with Mediterranean spices and tangy feta, these meatballs are super-tasty. Serve them with tzatziki for next-level deliciousness!
Zucchini and lamb pair beautifully in this keto dish. Serve it alongside cauliflower rice for a delicious and satisfying low-carb meal.
This Greek-style bowl is a loaded with flavorful lamb meat and and warm spices. It's great for keto and low carb diets with only 5 grams of net carbs per serving and is prepared in one pan!
You're probably familiar with beef chili loaded with beans. This recipe swaps the beef for lamb and uses fresh lower carb veggies and seasonings for incredible flavor. We think you'll love this one!
You May Also Like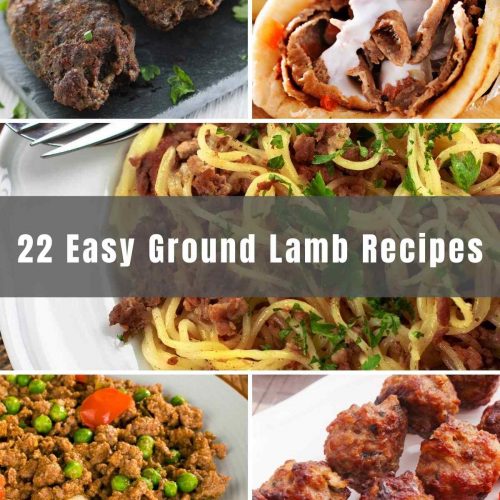 Easy Ground Lamb Recipe: Shepherd's Pie and More
This lamb shepherd's pie is loaded with delicious ground lamb, onions, carrots, peas, and corn topped with buttery and creamy mashed potatoes. It's one of our favorite ground lamb recipes and easy to make at home.
Print
Pin
Rate
Ingredients
1

tablespoon

oil

1 ½

ground lamb

2

cloves

garlic

crushed

1

large onion

diced

2

tablespoons

Worcestershire sauce

1

cup

beef broth

2

cups

frozen vegetables

eg. carrots, peas and corn

salt and pepper to taste

2

lb

baking potatoes

eg. russets

4

tablespoons

butter

softened

1

cup

milk

1/4

cup

parmesan cheese

grated

salt and pepper to taste

1

tablespoon

fresh parsley

chopped
Instructions
Wash the potatoes and poke 6-8 holes an inch deep into each.

Place potatoes on a plate and microwave on full power for 15-20 minutes until soft. Set aside

Place a large ovenproof skillet over medium-high heat.

Add the oil and then the ground lamb, stirring for 3-5 minutes until starting to brown. Drain off any excess fat.

Add the onion and garlic and cook several minutes more until translucent and the meat is browning more.

Add the Worcestershire sauce, beef broth, vegetables, salt and pepper. Stir for several minutes to boil off excess liquid and remove from heat.

Preheat the oven to 375°F.

Remove the cooked potatoes from the microwave. Dip in cold water to cool, and peel off the skins if desired.

In a medium bowl, add potatoes and butter and mash for a minute until fairly smooth. Then add milk, parmesan, salt and pepper and mash again.

Spoon the mashed potatoes over the meat in the skillet and spread evenly. Use a fork to make your favorite pattern on the top of the potatoes.

Bake for 25 minutes in the top third of the oven until golden.

Remove from the oven and garnish with optional parsley. Serve and enjoy!
Tried this recipe?
Follow or tag us on Pinterest @izzycooking