If you've got ground pork on hand, then you'll want to bookmark these delicious ground pork recipes for easy dinners. From classics like ground pork sausages and meatballs to Asian favorites like pork buns and spring rolls, these are the best recipes you'll find yourself making again and again.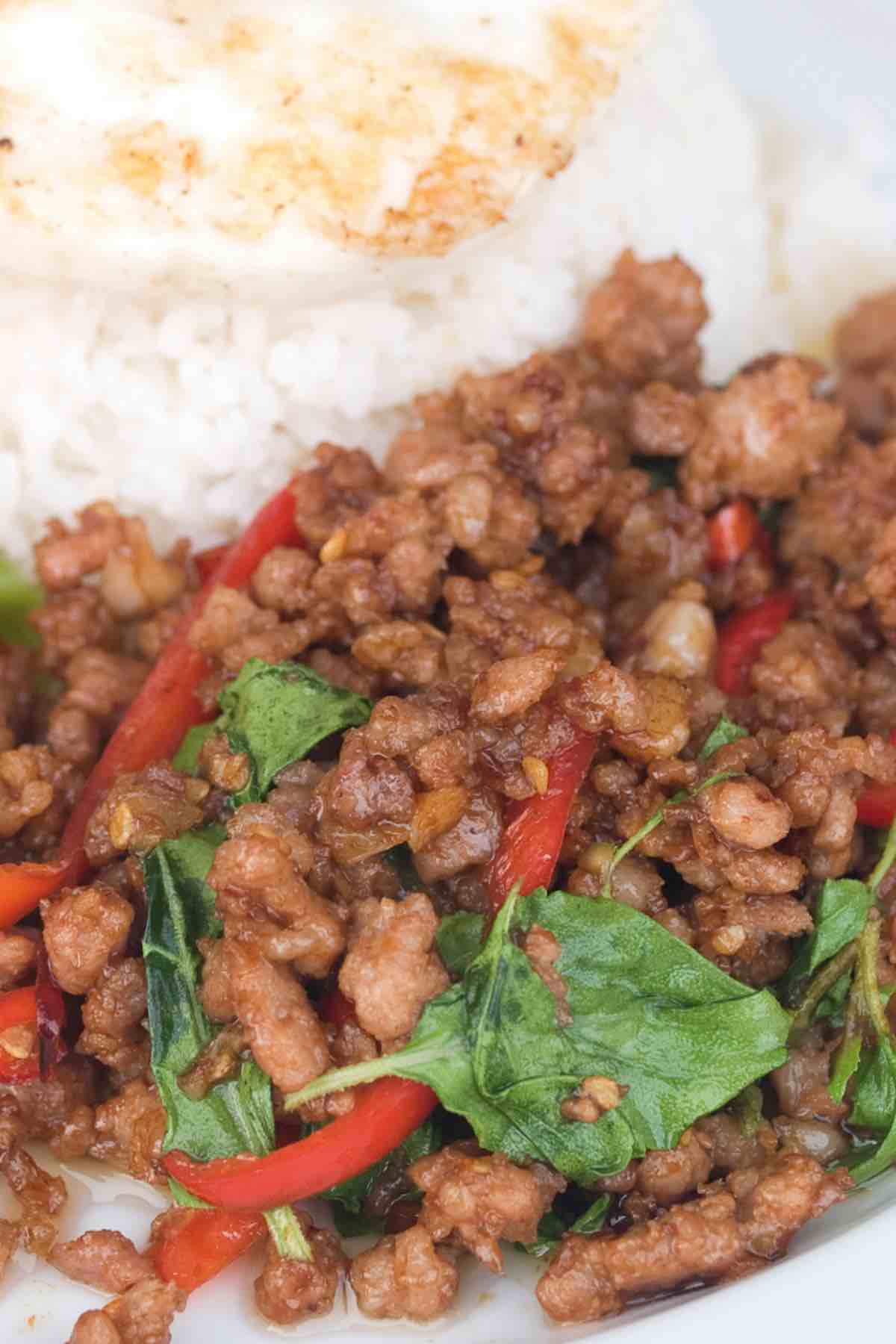 There are so many ways to incorporate pork into meals that go beyond pork chops or ham. Ground Pork is considerably cheaper than ground beef, and can be used for so many delicious and simple meals.
I've put together a list of ground recipes from different types of cuisines. Nearly everything on the list is easy enough for even the most novice cook.
Is Ground Pork Healthier Than Ground Beef?
Both Pork and Beef have their pros and cons. Pork actually has less saturated fats than beef, and tends to have more healthy fats in general. Pork has more calories, but also more protein. Opt for a leaner cut of either meat if you're looking for a healthier choice.
Chinese Ground Pork Recipes
Here's an easy recipe for one of your favorite takeout foods. These Potstickers taste just as amazing as the ones you get at a restaurant.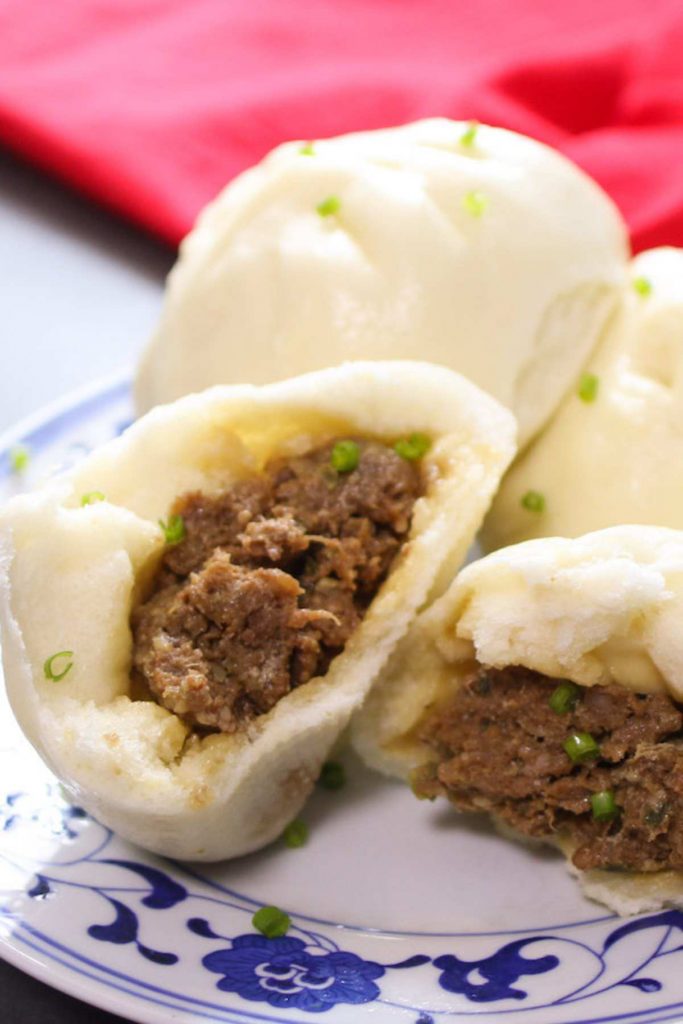 For a crowd-pleasing snack or side, check out these soft steamed buns filled with tender and juicy pork. They're a great way to enjoy at-home dim sum.
With just half an hour and a few simple ingredients, you can easily make this Ground Pork Stir Fry. Add your favorite veggies for a balanced meal.
This Ginger Minced Pork Rice Bowl is time and budget-friendly, making it a great go-to for a quick meal.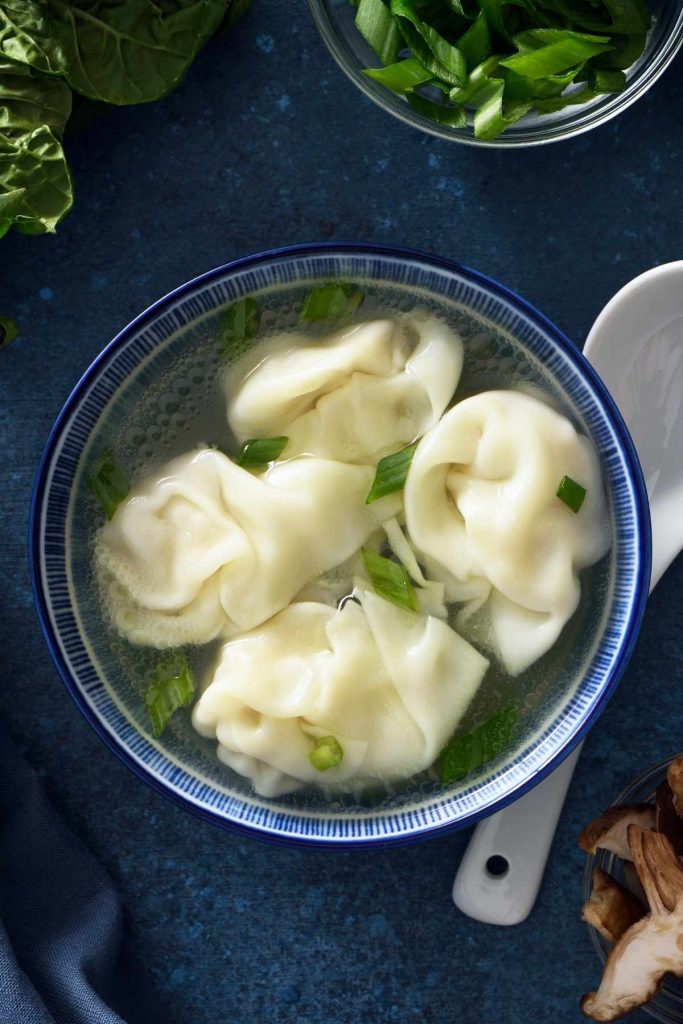 There are few comforts like a warm bowl of soup filled with soft and flavorful wontons. This recipe may take a little more effort, but it's absolutely worth it and the wontons can be frozen easily for later use.
Japanese Ground Pork Recipes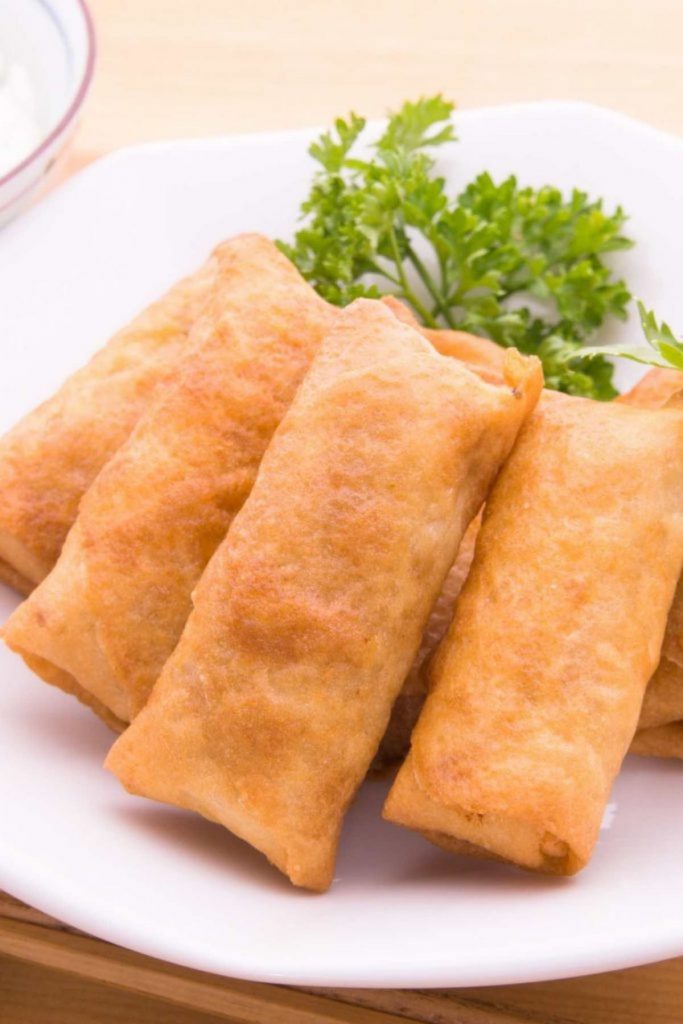 You'll have all your guests convinced you've been taking secret cooking classes with this recipe. These Spring Rolls have a perfectly crispy shell and a soft and flavorful inside.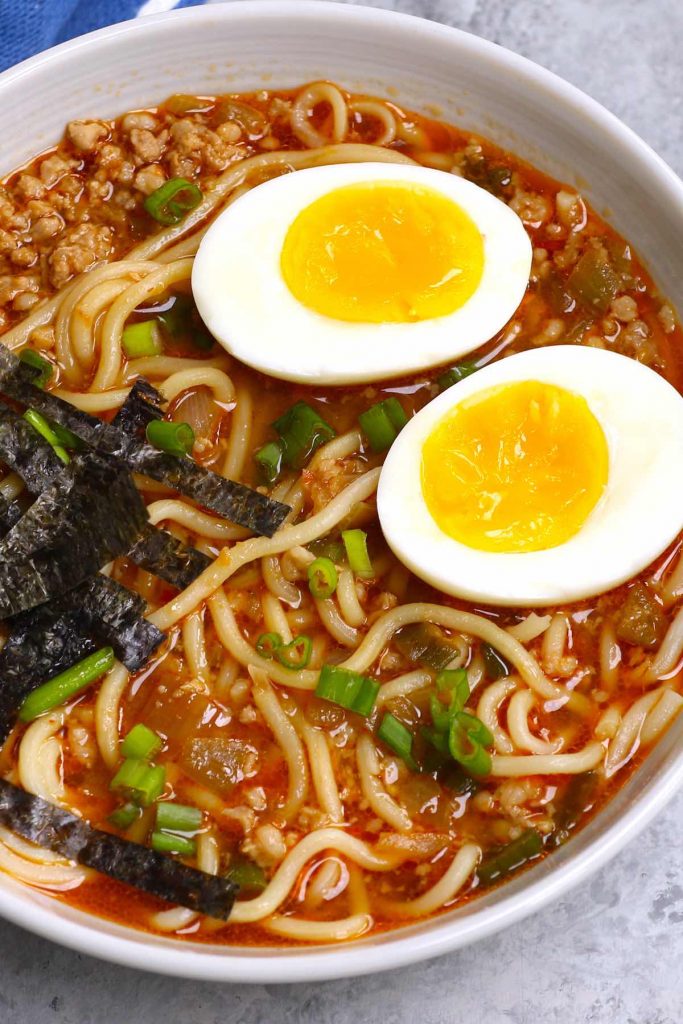 This authentic Miso Ramen is the perfect comfort food. Warm and savory both is filled with hearty ingredients for a super flavor-filled bowl of soup.
Other Asian Ground Pork Recipes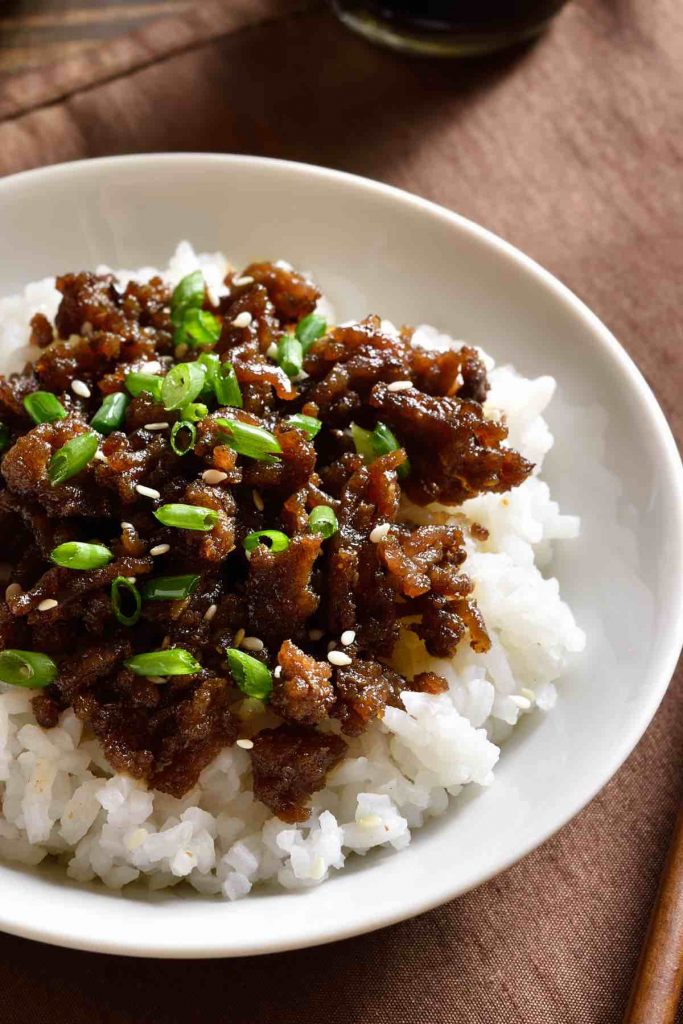 This recipe may not be authentic, but it is definitely one to add to the roster for fans of spice! In just 15 minutes, you can cook up this rice bowl made with the fiery flavor of gochujang.
These Sloppy Joes are flavored and garnished to perfection. They're a step up from the messy meal you probably loved as a kid, but they're still just as appealing to even the pickiest of eaters.
This quick minced pork recipe is even faster than getting takeout. It's delicious and affordable, plus works well as a main or an appetizer.
Egg Rolls may seem intimidating, but they're actually pretty easy to make. These Egg Rolls have the crunchy shell and soft inside you crave from the restaurant kind, but can easily be made at home.
Here's a classic Filipino recipe for stew. Menudo is loaded with meat and veggies then simmered with seasoning for a super flavorful and filling dish.
Ground Pork Pasta Recipes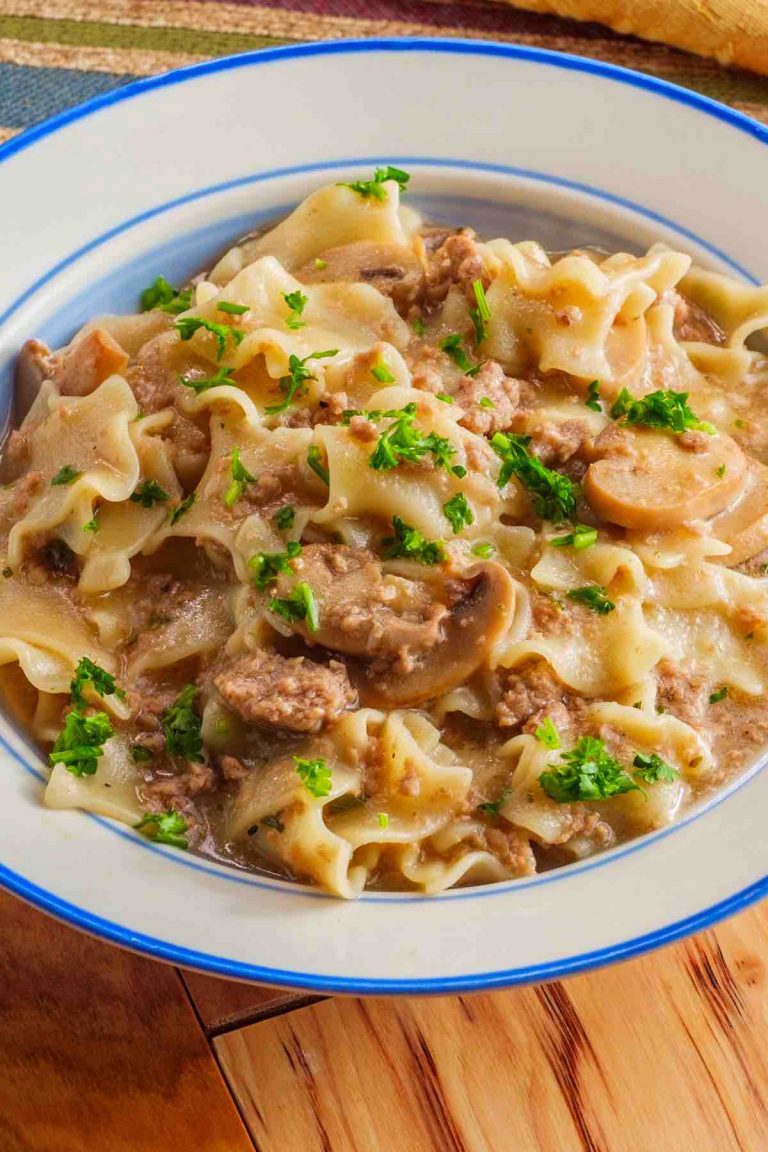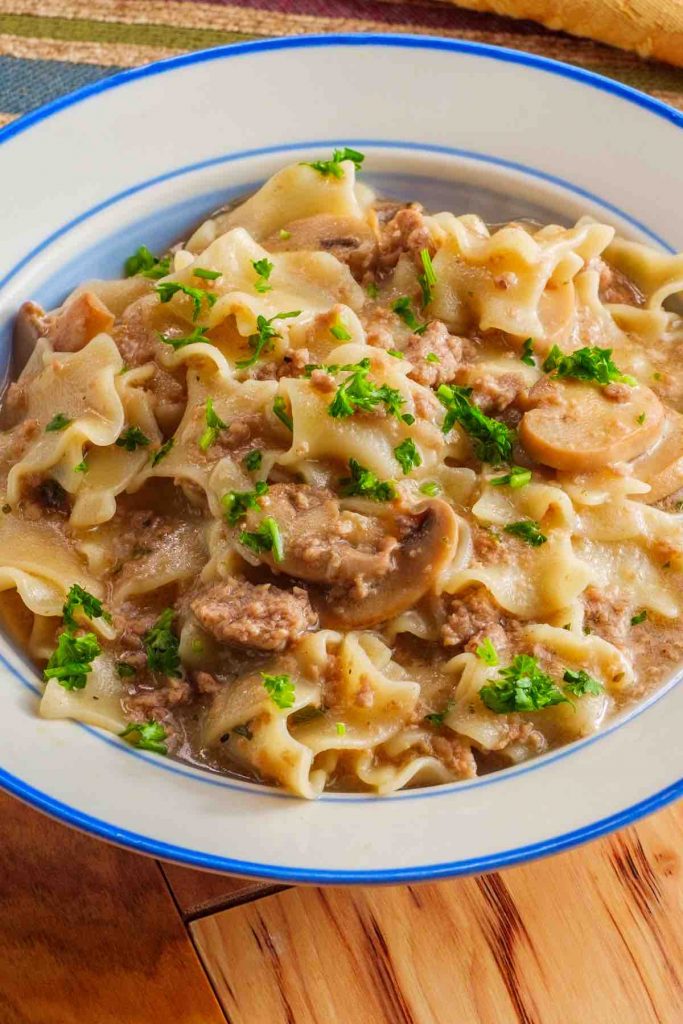 This creamy pasta dish is a classic Russian recipe. It's made with inexpensive ingredients and cooks fast, but you would never know by how yummy it is.
This quick recipe is gluten-free too. It sneaks in a ton of vegetables and is packed with spices for a really strong flavor.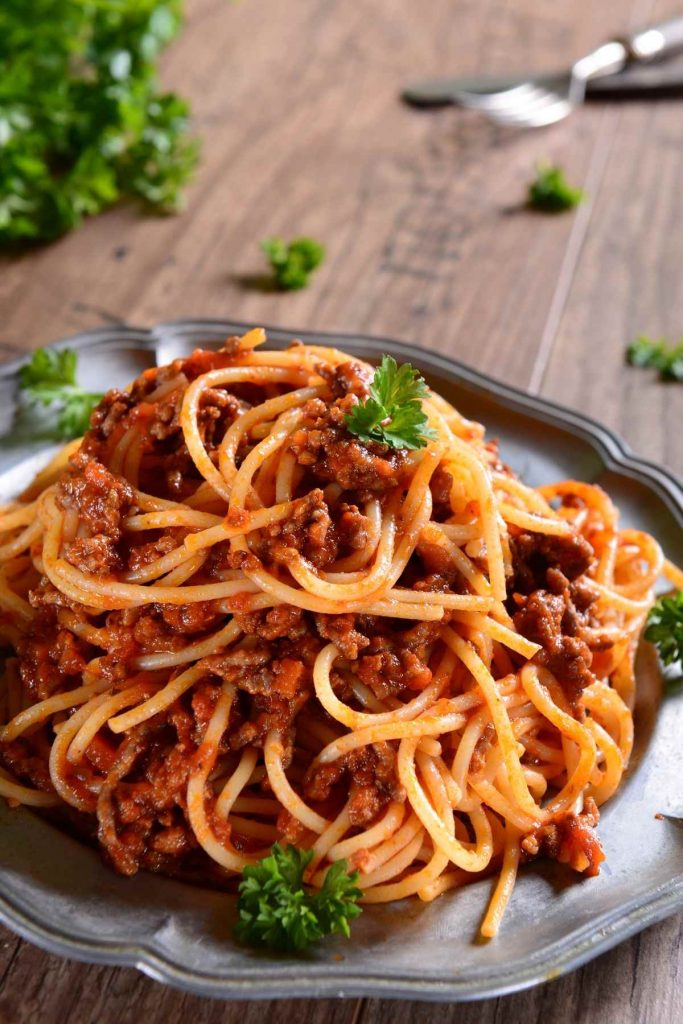 This classic Bolognese can be made in a single pot, for a staple simple and well-loved meal.
Ground Pork Recipes for Breakfast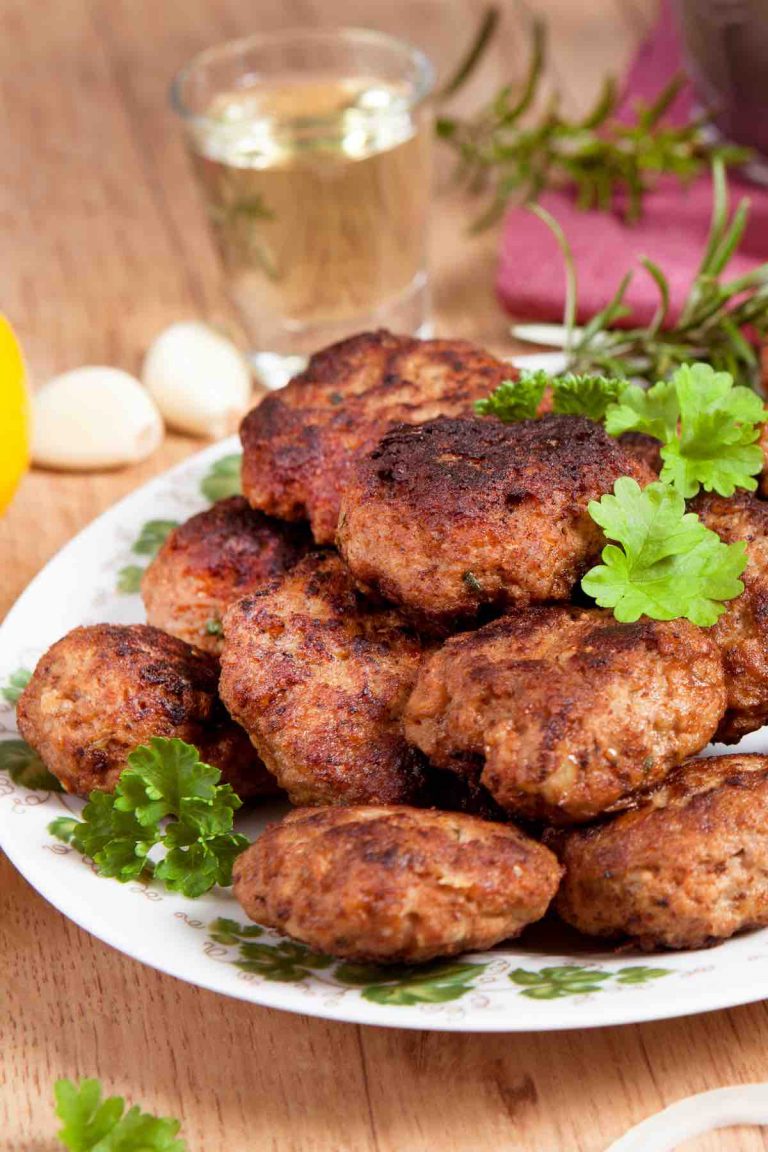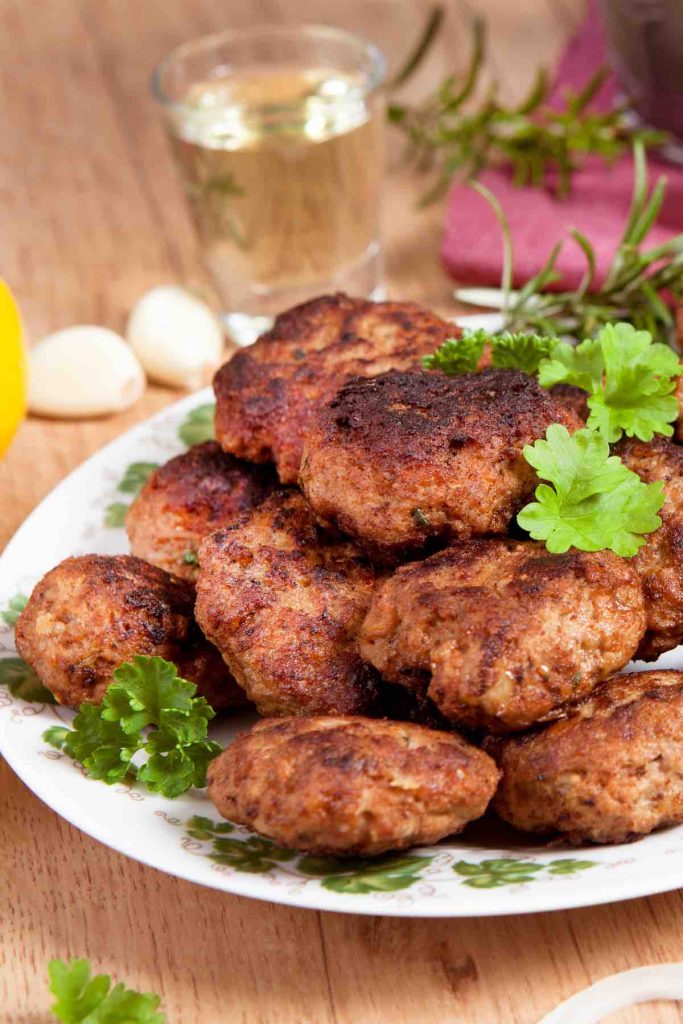 You'll be shocked at how simple it is to make the perfect breakfast sausage at home. All you need is pork and a few extra seasonings!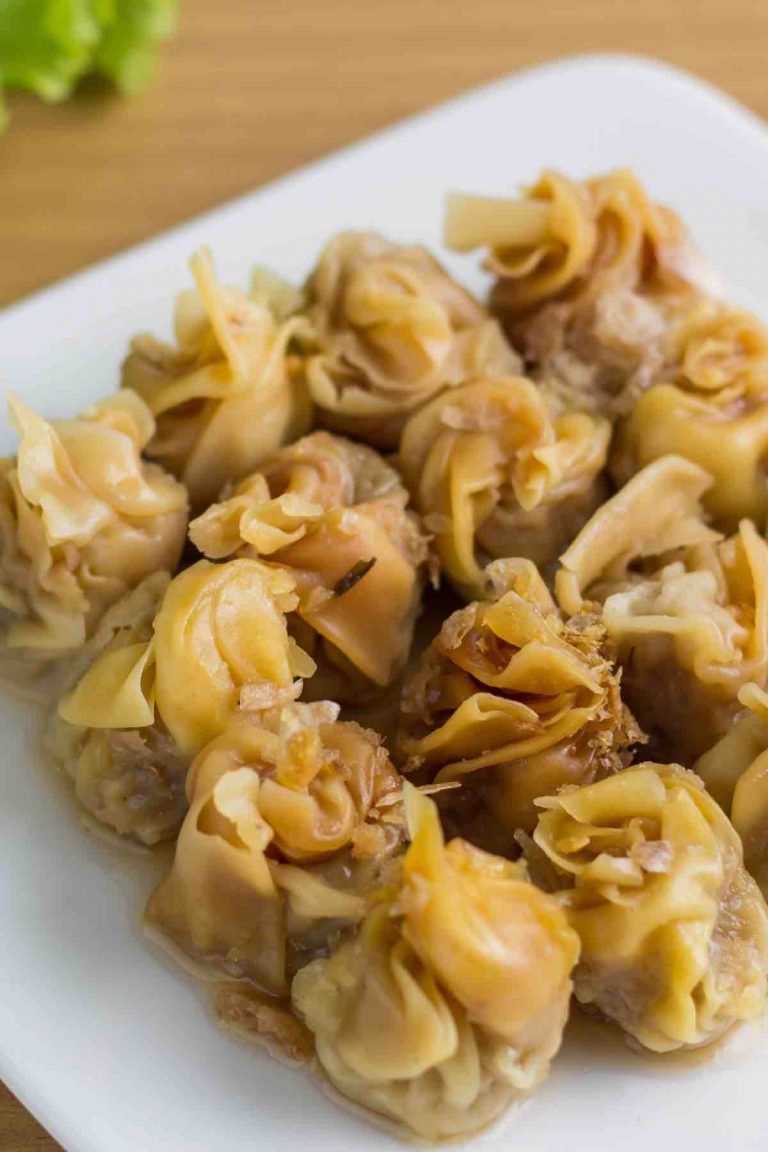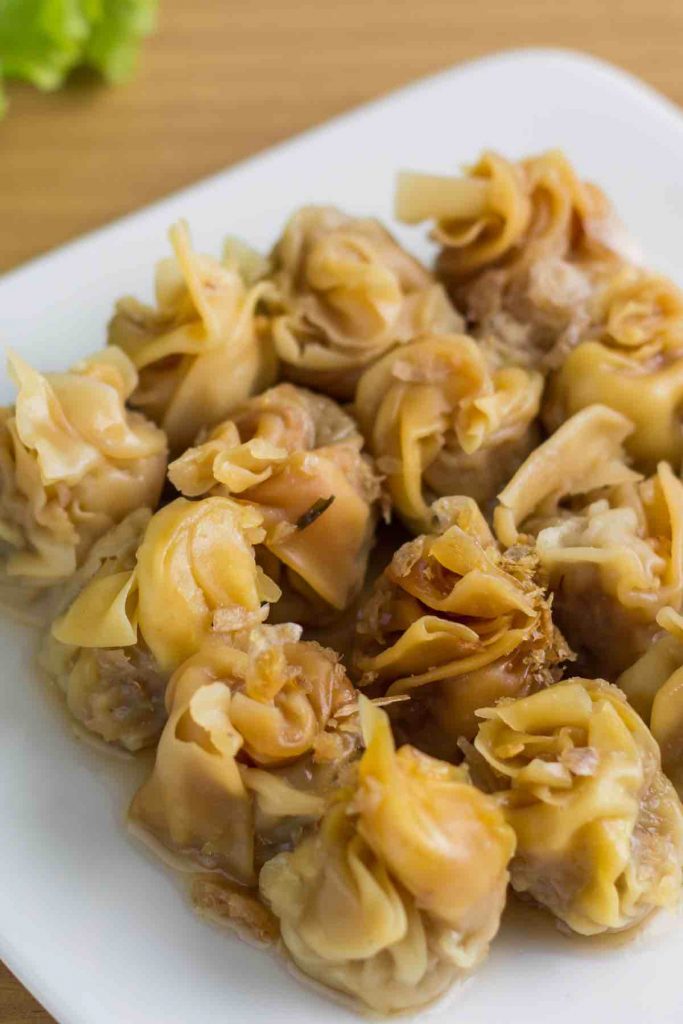 If you like Dim Sum, then you have to try this recipe for Pork and Shrimp Shumai. The delicious shumai looks complicated but is actually quite simple to make.
Here's a great hearty breakfast option that cooks well in batches too. This Breakfast Hash has everything you need to kickstart your day.
Here's a great way to prepare breakfast for the week, so you can grab it on the go those mornings when you're short on time. These Sausage Cups are perfect for Keto diets and a batch can be made in under an hour.
Other Popular Ground Pork Recipes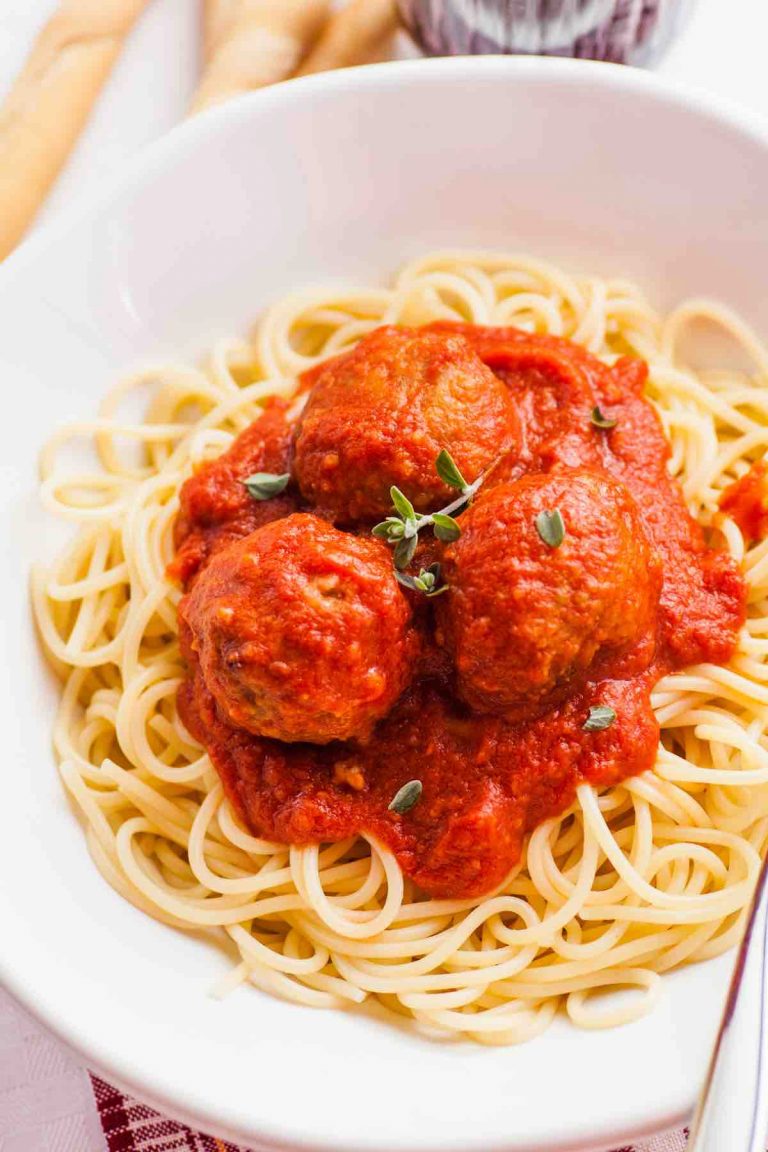 Straight from an Italian grandmother, this classic recipe for Meatballs is the best you'll find.
Pork Lettuce Wraps are simple to make and incredibly tasty, but also a great handheld food that is gluten and dairy-free.
This French-Canadian Tortiere has a deliciously flaky crust and lightly spiced, but juicy filling.
Here's a simple and nutritious meal that the whole family will love. This Stir Fry uses wholesome ingredients with a basic sauce and can be made in under half an hour.
These flavorful tacos taste like they've been simmering all day, but you can have them done from start to finish in 20 minutes!
Once you try this Pork Chili, you may never go back to making it with beef! It's seasoned to perfection and great for when you have a bunch of mouths to feed.
These Pork Burgers are even juicier than the classic beef and can be prepared from scratch in just 15 minutes.
If you love cabbage rolls, but dread the time it takes to make them, this Ground Pork and Cabbage Casserole is perfect for you. It has all of the fixings of delicious cabbage rolls, in a super quick and easy one-pan meal.
If you're looking for a really bright and light meal, these Mediterranean Bowls are perfect for you. They're full of color and flavor, but easy to assemble for a simple meal.
This is one of our go-to weeknight meals as it's quick and easy to make for the whole family.
It's loaded with vegetables and protein, and full of flavor. Even picky eaters will love this simple dish.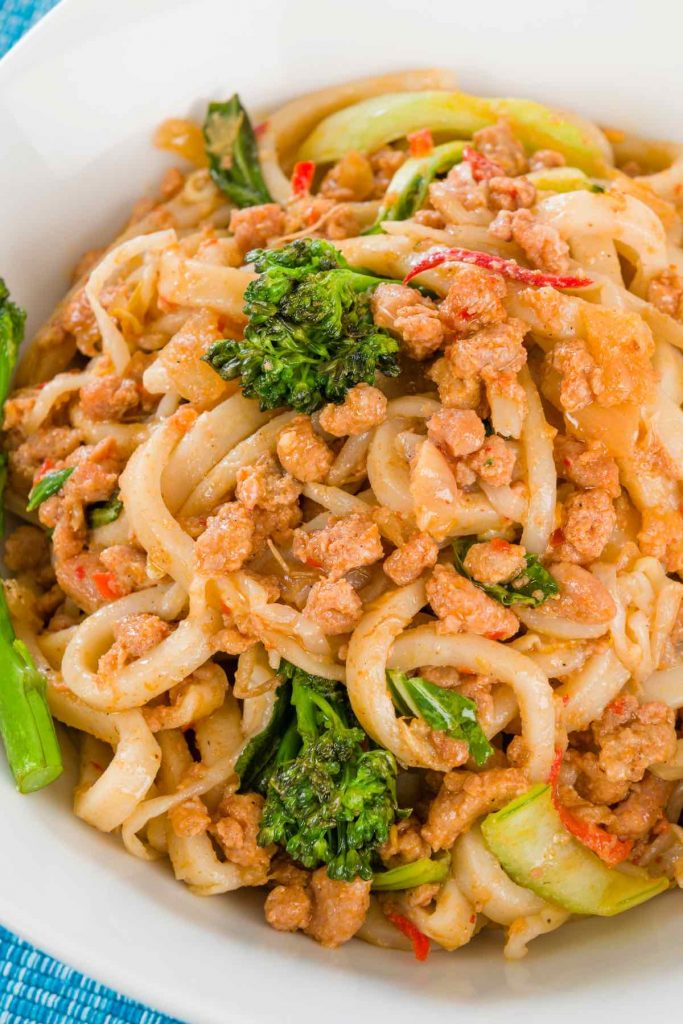 Made with ground pork and a savory sauce, this spicy dish is so flavorful and delicious. If you like to turn up the heat, you'll love this fiery dish.
Is Ground Pork the Same As Sausage?
Unless a sausage explicitly states it uses another kind of meat, most sausage is made from pork, or at the very least a blend including pork.
Is Ground Pork Bad for You?
Anything in excess can be bad for you, but ground pork is actually a great addition to a healthy diet. If you're worried about adding pork into your diet, just be conscious of the serving size and otherwise, enjoy it!
You May Also Like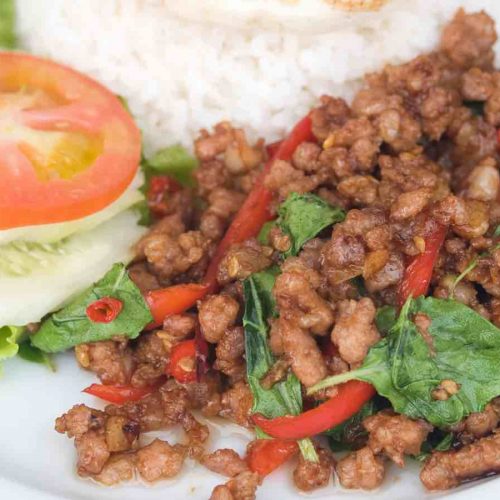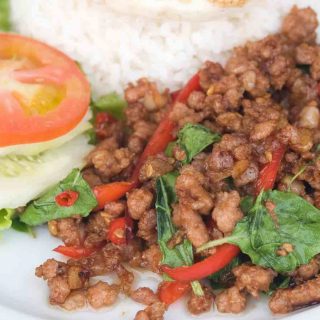 30+ Best Ground Pork Recipes (Easy Ground Pork Stir Fry Recipe and More)
Ground pork stir fry is one of the easiest ground pork recipes. It takes less than 30 minutes and is full of flavor!
Print
Pin
Rate
Ingredients
1

pound

ground pork

1/4

cup

soy sauce

2

tablespoons

cooking wine

1

tablespoon

cornstarch

1

tablespoon

vegetable oil

1/2

red bell pepper

sliced

2

teaspoons

minced ginger

2

teaspoons

minced garlic

1/3

cup

oyster sauce

1

tablespoon

honey

bunch of basil leaves
Instructions
In a medium bowl, add soy sauce, cooking wine, and cornstarch. Mix well.

Add ground pork and mix to combine.

Add oil to a large non-stick skillet over medium-high heat. Then add garlic and ginger. Stir fry until fragrant, about 1 minute.

Add sliced bell pepper and sauté for 2 minutes.

Turn the heat to high, and add pork mixture. Stir fry for about 4 minutes or until the meat is nicely browned. Use a wooden spoon to break up pork into small pieces.

Add oyster sauce and honey. Mix well.

Add basil leaves and toss to incorporate. Serve with rice and enjoy!
Nutrition
Calories:
387
kcal
|
Carbohydrates:
11
g
|
Protein:
21
g
|
Fat:
28
g
|
Saturated Fat:
12
g
|
Cholesterol:
82
mg
|
Sodium:
1403
mg
|
Potassium:
409
mg
|
Fiber:
1
g
|
Sugar:
5
g
|
Vitamin A:
474
IU
|
Vitamin C:
20
mg
|
Calcium:
29
mg
|
Iron:
2
mg
Tried this recipe?
Follow or tag us on Pinterest @izzycooking