Ground chicken is a great source of lean protein and cooks quicker than chicken breasts. We've collected 30 best easy Ground Chicken Recipes for you to try. They are quick to make, and perfect for weeknight dinners and healthy meal prep.
Ground chicken is an excellent alternative to ground beef, as it has fewer calories, cholesterol, and saturated fat.
What to Make with Ground Chicken
There are so many ways to incorporate chicken into meals and it can be used for so many delicious and simple meals. Some popular options are ground chicken burgers, meatballs, and tacos, but you can cook a healthy ground chicken recipe on a lettuce wrap, or make a kid-friendly Asian recipe.
Ground Chicken vs Ground Turkey
Ground chicken and ground turkey are generally interchangeable in recipes. However, turkey has less flavor than chicken and can also be chewier owing to the fact it's leaner with fewer calories.
Ground Chicken Calories
A 3.5-oz or 100 gram serving of ground chicken contains 125 calories, 4.5 grams of fat and 21 grams of protein according to the USDA.
Is Ground Chicken Healthier Than Ground Beef?
Ground chicken is high in lean protein and has less fat and cholesterol than ground beef or pork.
What Does Ground Chicken Taste Like?
Ground chicken has a mild flavor that is excellent paired with seasonings and other ingredients. Use it in place of ground beef in your favorite recipes. And because it's leaner, it cooks faster, saving you time in the kitchen.
How Long to Cook Ground Chicken
Lean ground chicken cooks in just 5 to 7 minutes in a skillet. Use low-to-medium heat to reduce the risk of it drying out.
Simple Ground Chicken Recipes
Serve these delicious burgers at your next outdoor gathering! The recipe includes a creamy burger sauce that your family will love.
These tasty meatballs are perfectly seasoned and then baked in the oven! Serve them with tomato sauce and pasta, or enjoy them on soft buns for an easy weeknight meal!
Here's a yummy dish to serve for next week's Taco Tuesday! It takes just 25 minutes to make – perfect for a busy weeknight meal.
Rich and comforting, this chili has all of the flavors you love. Enjoy it with a sprinkling of cheddar cheese and a dollop of sour cream!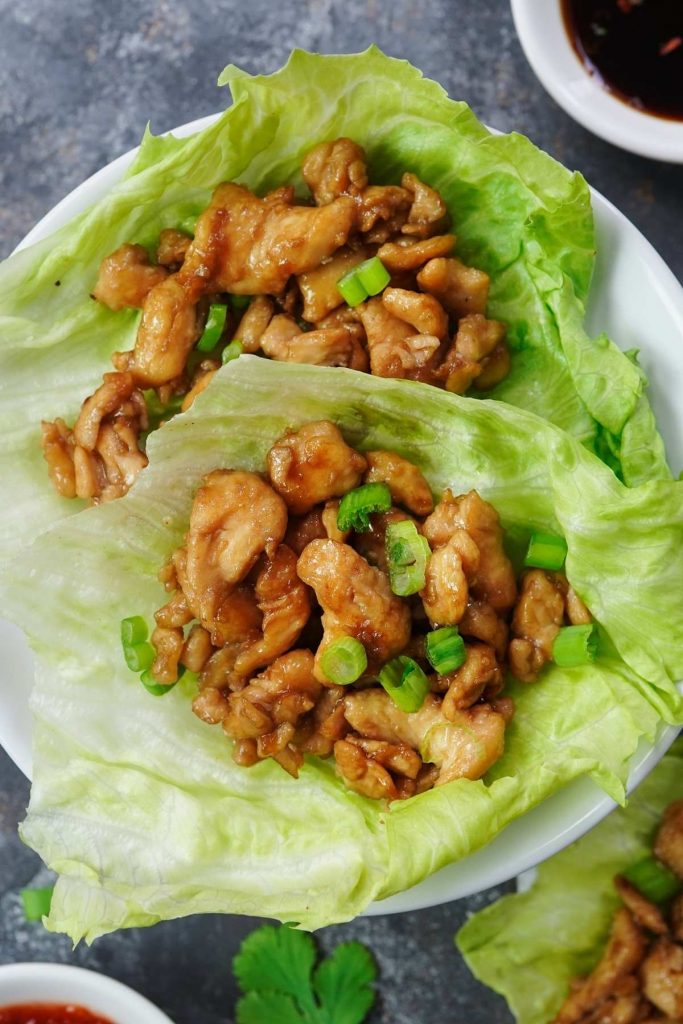 If you're following a lower-carb lifestyle or prefer lighter meals, these chicken lettuce wraps are an excellent choice. They're full of delicious Asian-inspired flavors and take just 20 minutes to make!
You can make your own low-carb pizza crust with ground chicken! Add your favorite toppings for a filling and satisfying meal.
These chicken fritters feature a crispy golden crust with a cheesy broccoli filling! Plus, they are baked not fried to be a healthier option. They're an especially popular party appetizer!
Kid-Friendly Ground Chicken Dishes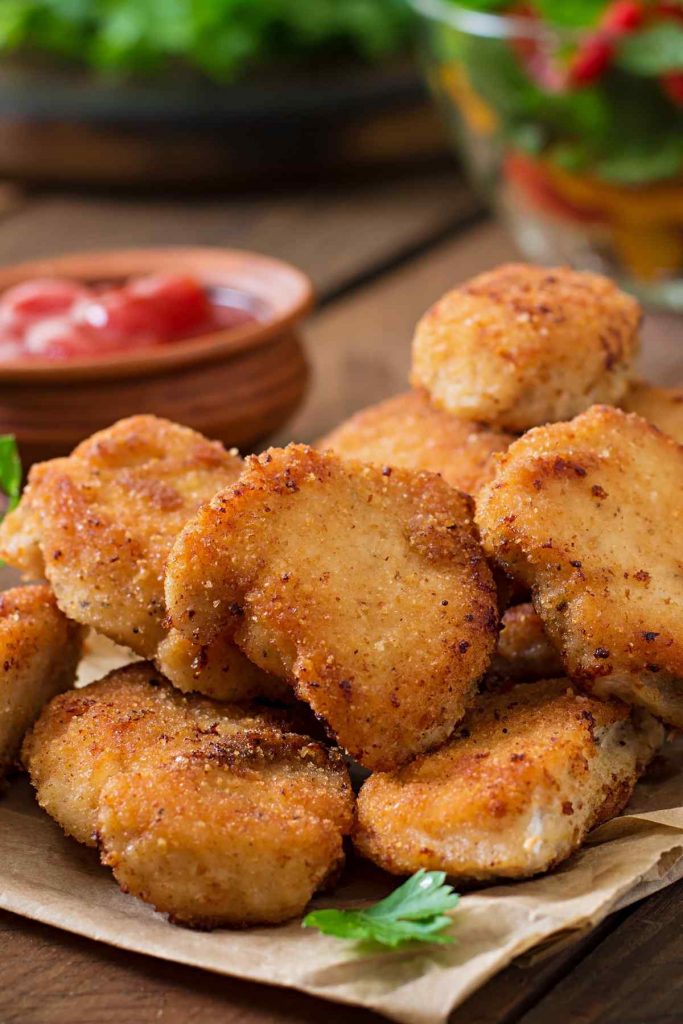 Skip McDonald's and make these homemade chicken nuggets in the comfort of your own home! They have a crispy exterior thanks to panko breadcrumbs and a juicy ground chicken filling. Always a hit with kids and adults alike!
Learn how to make your own sausage out of ground chicken. This recipe gives you all the tips you'll need. Plus, homemade sausage is so much tastier and healthier than storebought!
Dinner will be on the table in just 25 minutes with this comforting dish! It's saucy and cheesy – everything you love about pasta!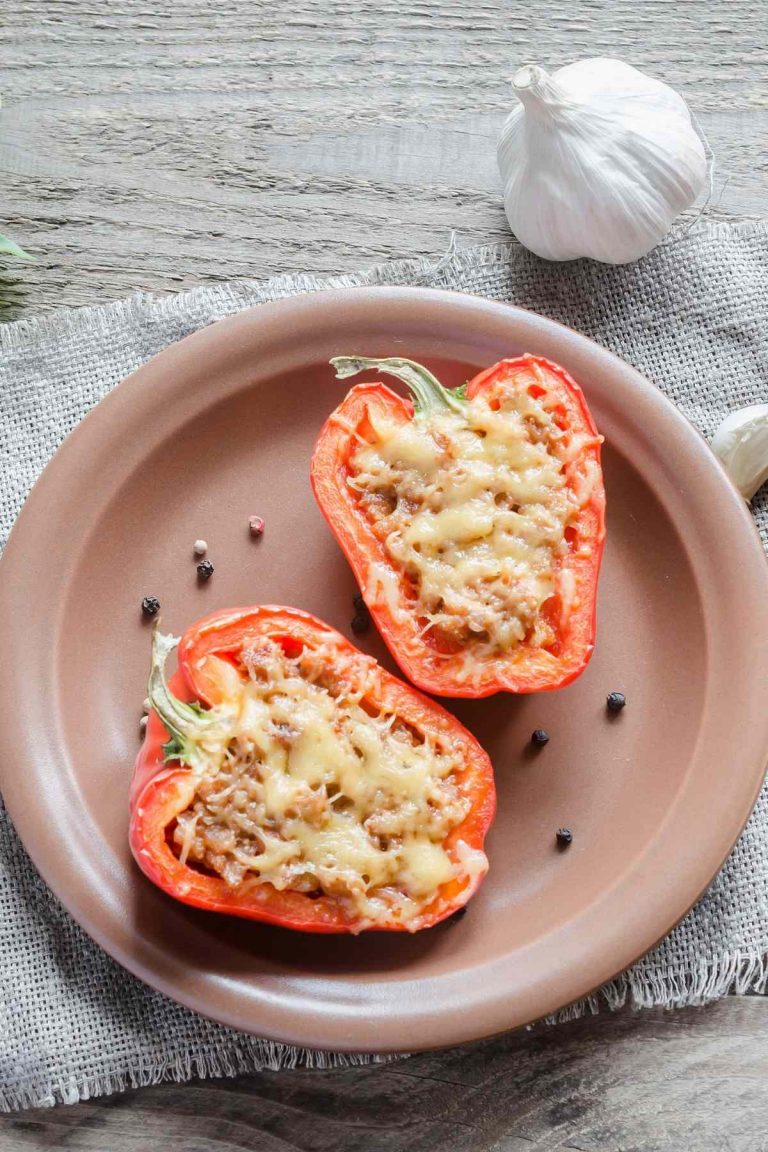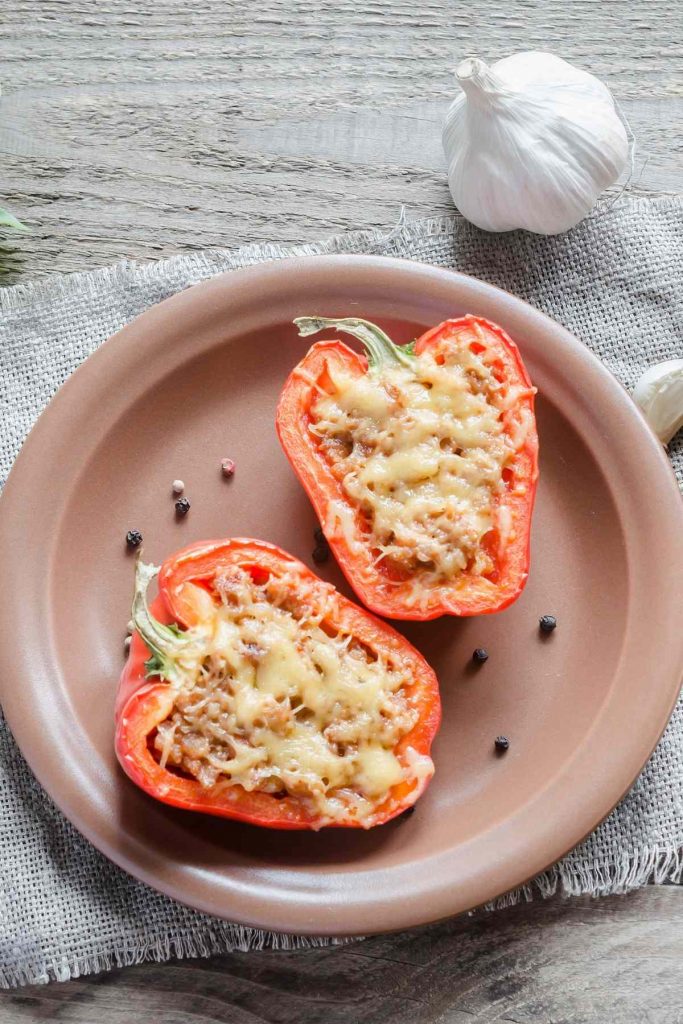 These tasty stuffed bell peppers are delicious and comforting! They're ready to enjoy in just 50 minutes and would be great served with a crisp green salad.
This casserole is loaded with Tex-mex flavors and two kinds of cheese! It's also a great low-carb and keto-friendly option.
Did you know you could make soup with ground chicken? This recipe dish features chicken, potatoes and mushrooms in a creamy broth. It's comfort food at its best!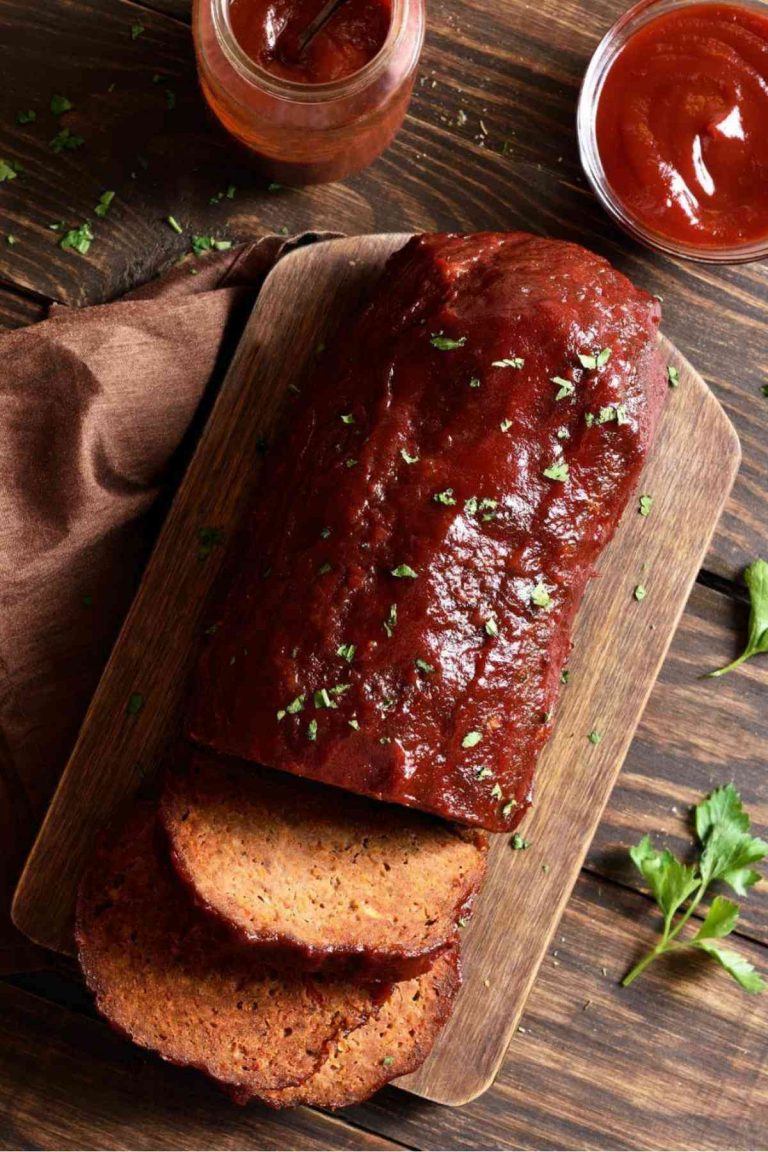 You'll love the flavors of this delicious meatloaf. It takes just 10 minutes of prep time and then bakes until it's moist and tender.
Skip the ground beef sloppy joes and try these instead! They're actually just as good and a bit healthier with less fat and calories. Plus, this recipe is kid-friendly for an easy family dinner idea!
Asian Ground Chicken Recipes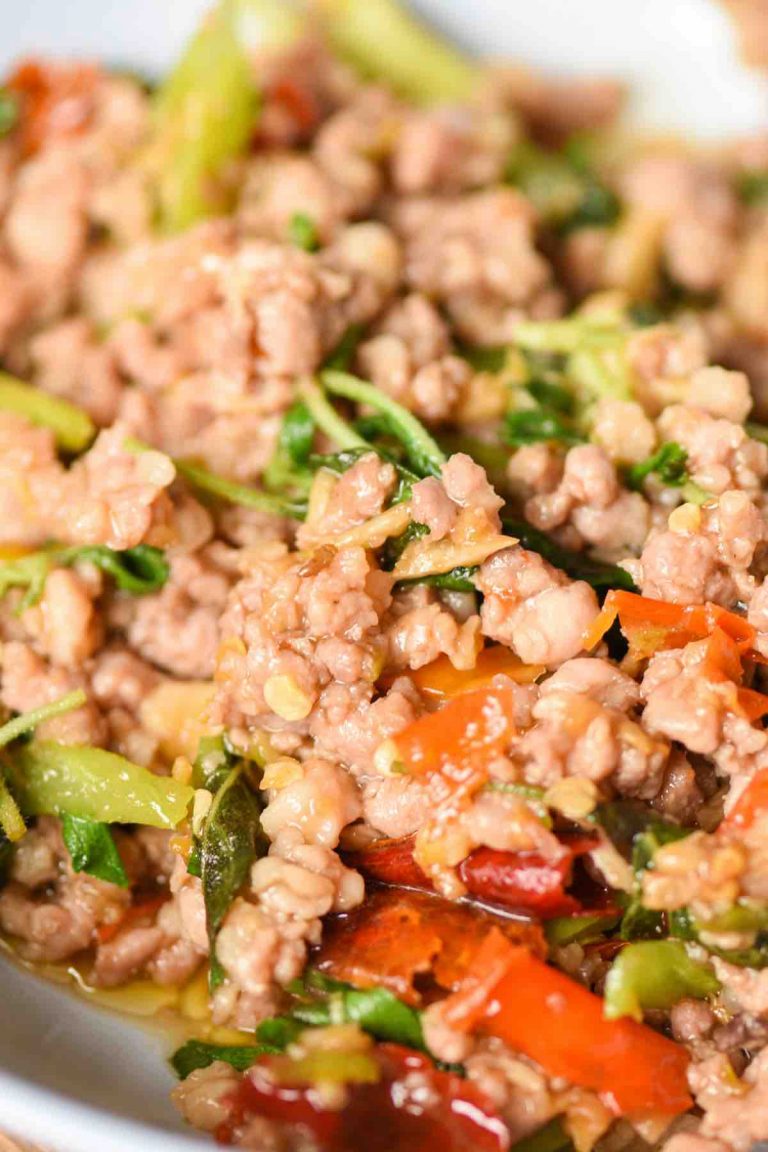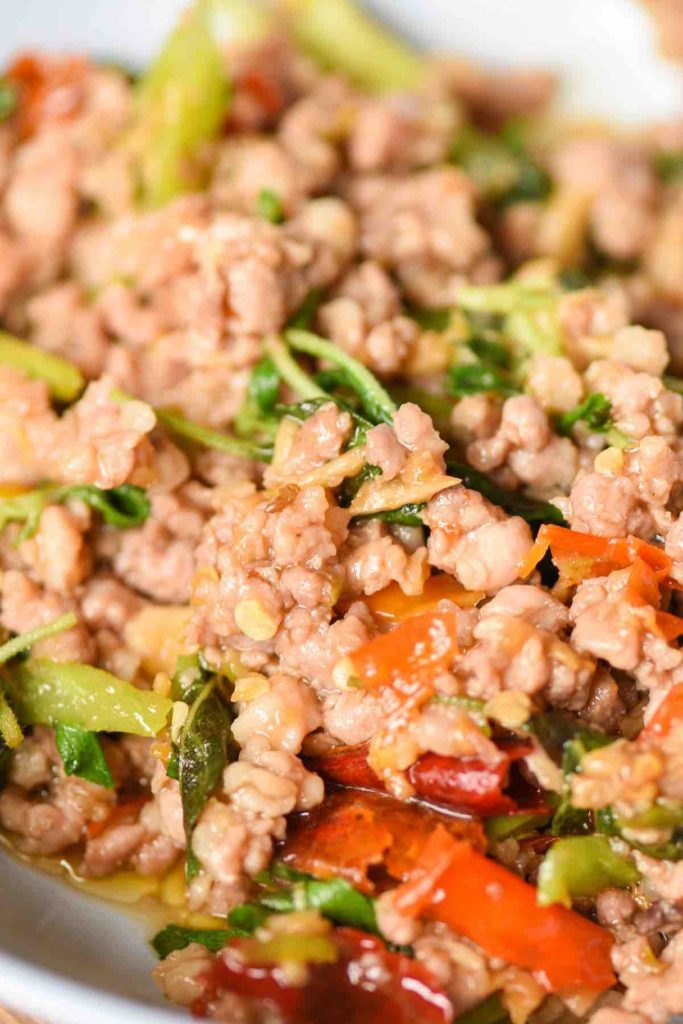 Serve this easy ground chicken stir fry with fried rice or make it low-carb by using cauliflower rice instead! It's ready to enjoy in less than 10 minutes – perfect for when you're short on time!
Ready to switch up that Pad Thai routine? This Pad Krapow recipe may be just what you're looking for. It's a popular Thai dish pairing ground meat with fragrant basil! Plus, it'll be on your dinner table in 10 minutes!
This irresistible Chinese sesame chicken pairs lean ground chicken with a delicious sesame sauce. With only 20 minutes from start to finish, it's faster than takeout!
Your family will love the flavor of these crispy egg rolls! They're easy to assemble and would also be excellent served as appetizers at your next get-together.
Prefer a crockpot recipe for your ground chicken? This easy recipe combines ground chicken with rice and vegetables in a delicious sauce. Simple yet delicious!
This delicious one-dish meal is ready to eat in just 20 minutes! It comes together easily with a couple of packages of ramen noodles. Add some spring rolls for a special weeknight meal.
Easy Ground Chicken Recipes With Few Ingredients
Treat your family to a delicious weekend breakfast with these moist and flavorful patties. They're slightly sweet thanks to a small apple and would be wonderful served with scrambled eggs and biscuits.
You'll love the flavors and bright colors of these healthy burrito bowls. The recipe also includes an amazing chipotle cream sauce!
Learn how to make your very own ground chicken from whole chicken breasts! You can enjoy fresher tasting meat for less money. Plus, it's not that difficult when you follow these tips!
This recipe will change your views of pasta with meat sauce. This ragu uses ground chicken instead of beef, dressed up with garlic, herbs and red wine. It's a delicious weeknight dinner that couldn't be easier!
Do you love one pot recipes? Then give these ground chicken fajitas a try! They have the onions, bell peppers, cheese and seasonings we all love. Another weeknight dinner winner!
This one-dish meal is comforting and hearty! You'll love the combination of flavors and textures.
This traditional Mexican dish has a lot of flavor and texture! The olives add a touch of salty goodness and the raisins add some sweetness! Serve it with steamed rice for a complete meal.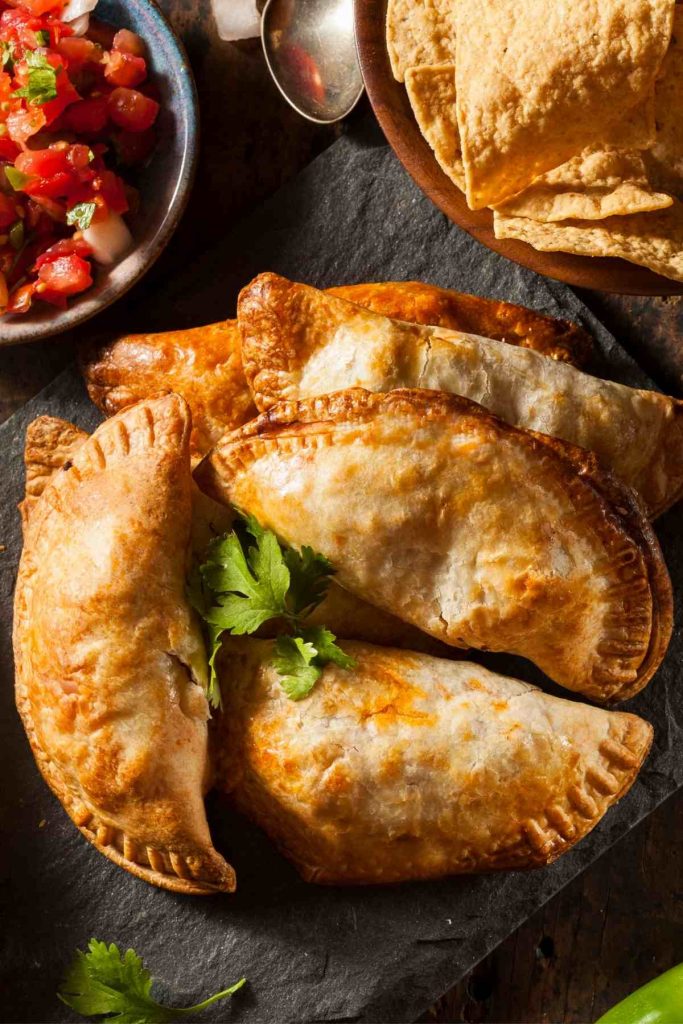 Serve these savory pastries the next time you're hosting a party! They're perfectly seasoned and can be served hot or at room temperature.
Looking for an easy lunch idea? Try these Taco Salad Bowls made with ground chicken! They're tasty and nutritious. Plus, you can meal prep them for the week or to serve at a party. So good!
You May Also Like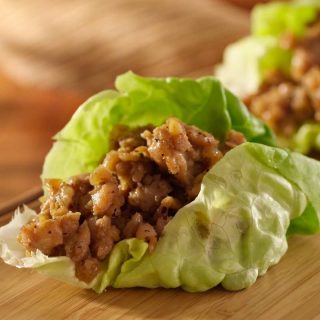 Ground Chicken Lettuce Wraps Recipe
If you're following a lower carb lifestyle or prefer lighter meals, these chicken lettuce wraps are an excellent choice. They're full of delicious Asian-inspired flavors and take just 20 minutes to make!
Print
Pin
Rate
Ingredients
1

pound

ground chicken

4

oz

mushrooms

finely diced

1/3

cup

onion finely diced

1 ½

teaspoons

minced garlic

1

teaspoon

minced ginger

salt and pepper to taste

4

tablespoons

hoisin sauce

2

tablespoons

soy sauce

1

tablespoon

rice vinegar

1

teaspoon

sesame oil

1/4

cup

sliced green onions

1

head butter lettuce
Instructions
In a large non-stick skillet over medium heat, add oil.

Once hot, add ground chicken and season with salt and pepper. Cook for 5-6 minutes until cooked through, breaking up the meat with a spatula.

Add the mushrooms and onion. Cook for 4-5 minutes or until vegetables are soft.

Stir in garlic and ginger. Cook for 1 more minute.

Whisk together the hoisin sauce, soy sauce, rice vinegar and sesame oil in a small bowl.

Pour the sauce over the chicken mixture and toss to coat evenly.

Sprinkle the green onions over the chicken mixture. Add the hicken into the lettuce leaves. Serve and serve.
Tried this recipe?
Follow or tag us on Pinterest @izzycooking