Throwing a dinner party and not sure what to serve? It can be a challenge to come up with delicious party mains for people who have a variety of different tastes. Don't worry though, we've got you covered! Below you will find 28 Dinner Party Recipes for those who crave comfort food.
You'll even find a few great suggestions for those picky eaters! Your guests will be impressed and the party will be a guaranteed hit.
Boneless prime rib that's slow-roasted in the oven for tender and juicy beef that melts in your mouth!
This boneless rib roast is the perfect way to celebrate the holidays or another festive occasion!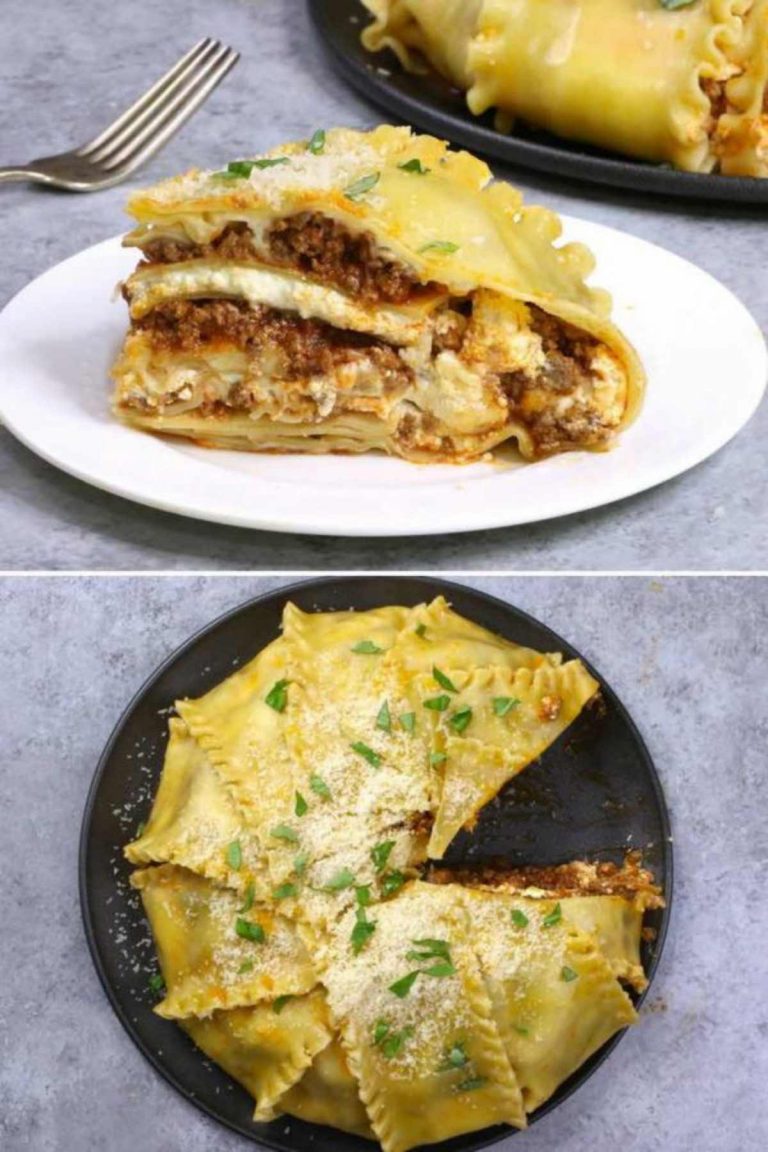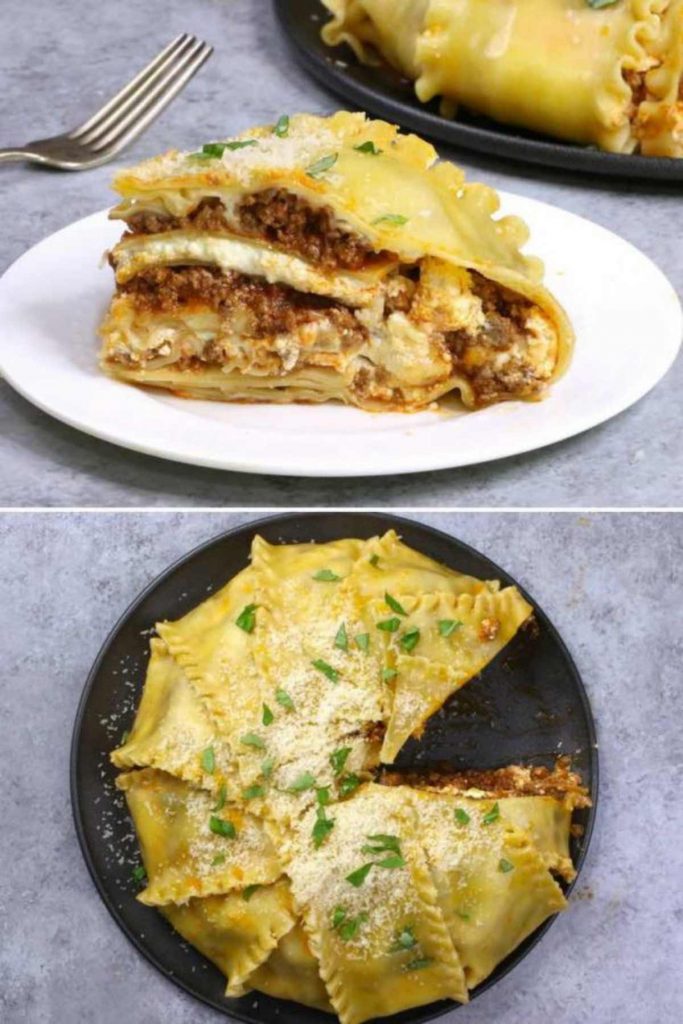 Upside-down lasagna is a mouthwatering main course that's baked in a pot and turned upside down to serve.
Packed with layers of meaty lasagna flavors, it's ready in half the time of traditional recipes!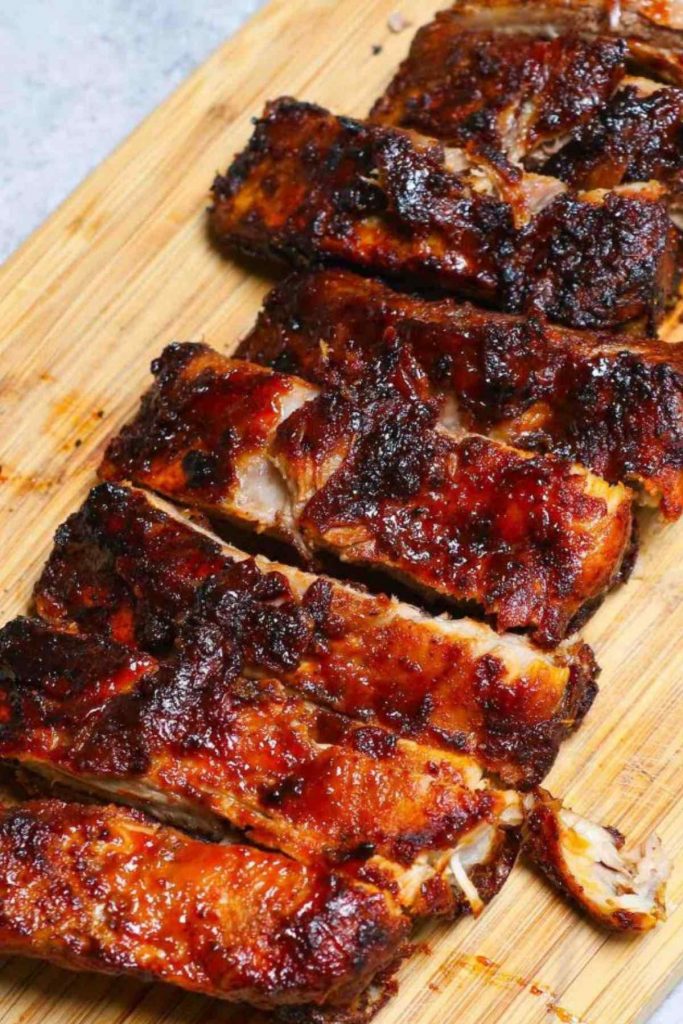 These BBQ ribs are so tender, crispy, and flavorful but not fall-off-the-bone! It's a super easy recipe that takes 30 minutes to make.
Baby back ribs are seasoned with a simple dry rub, and then cooked in the air fryer, finally coated with a homemade sticky barbecue sauce. They are juicy, finger-licking delicious pork ribs and so irresistible!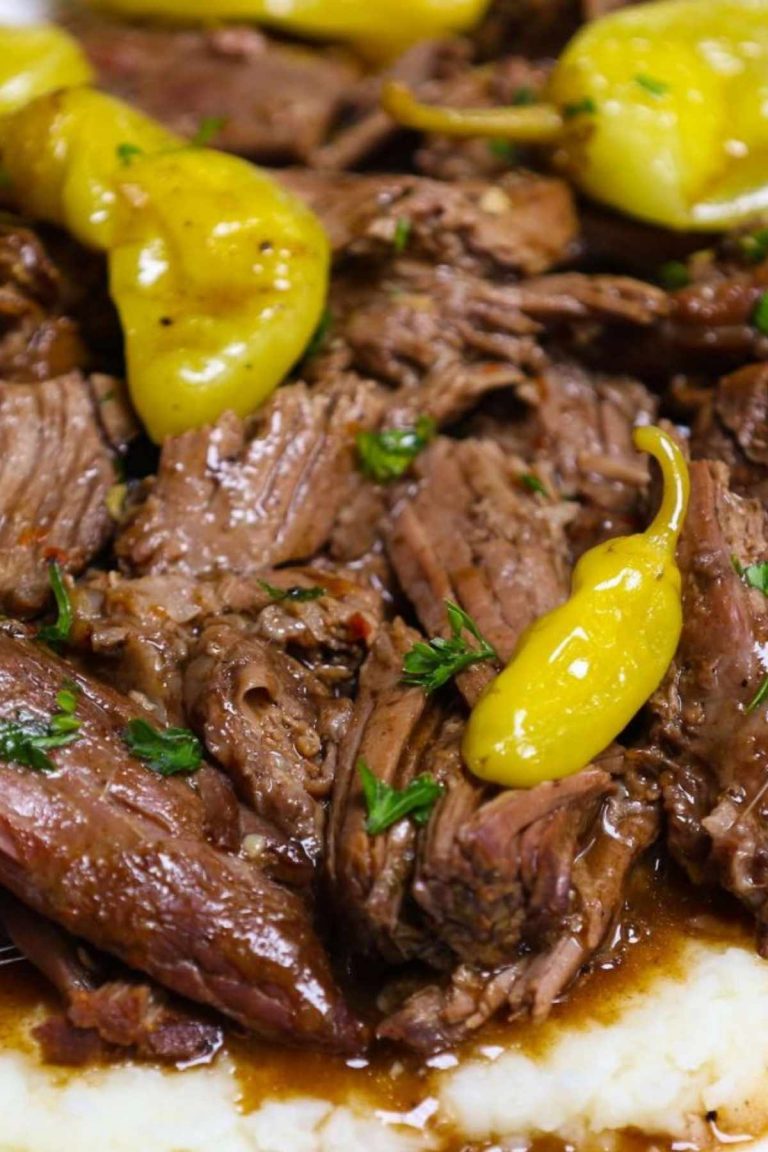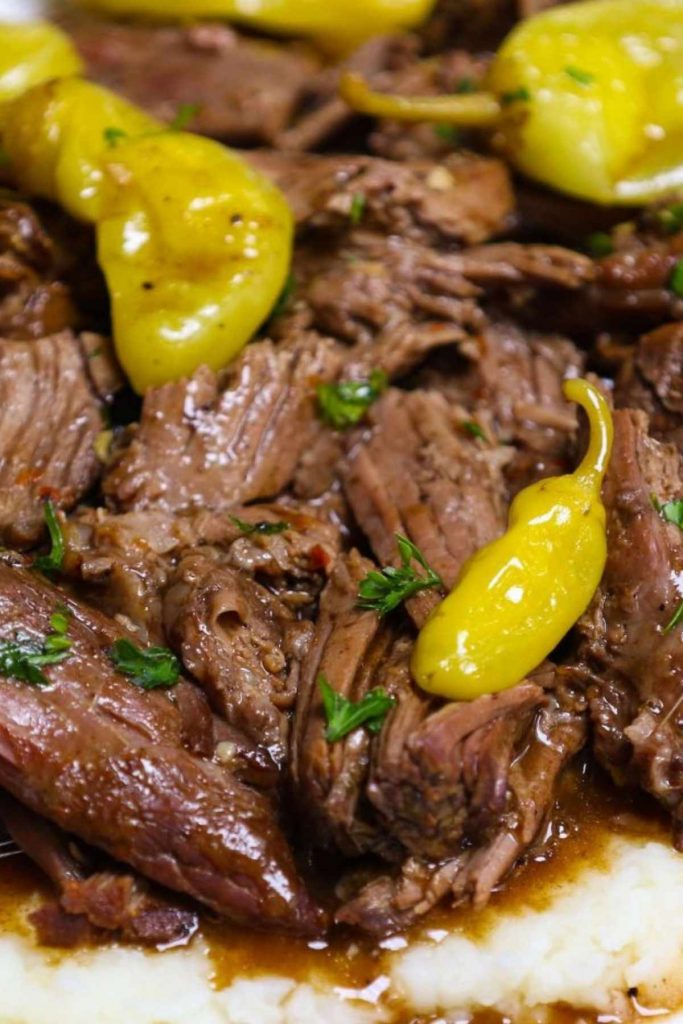 Ultimate Mississippi roast is amazingly juicy and fork-tender! It takes only 10 minutes of prep in the morning and the roast is then simmered in a rich and divine sauce all day in the slow cooker.
Add some vegetables to the crockpot and you'll have a perfect weeknight meal with a delicious built-in gravy.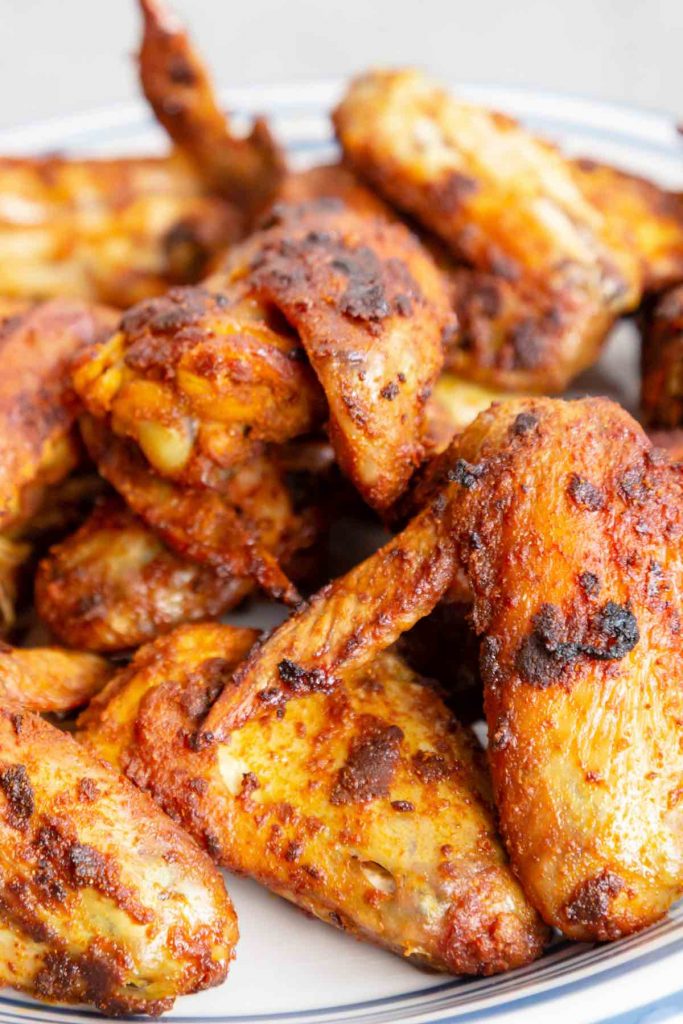 Wingstop calls the Louisiana Rub a "crispy dry rub with some Deep South Cajun love". You'll call it your go-to seasoning for wing night!
This medium-heat spice mix is super easy to prepare and will load up your wings with a ton of flavor. Pair it with a creamy Wingstop Ranch dipping sauce and it's a party hit!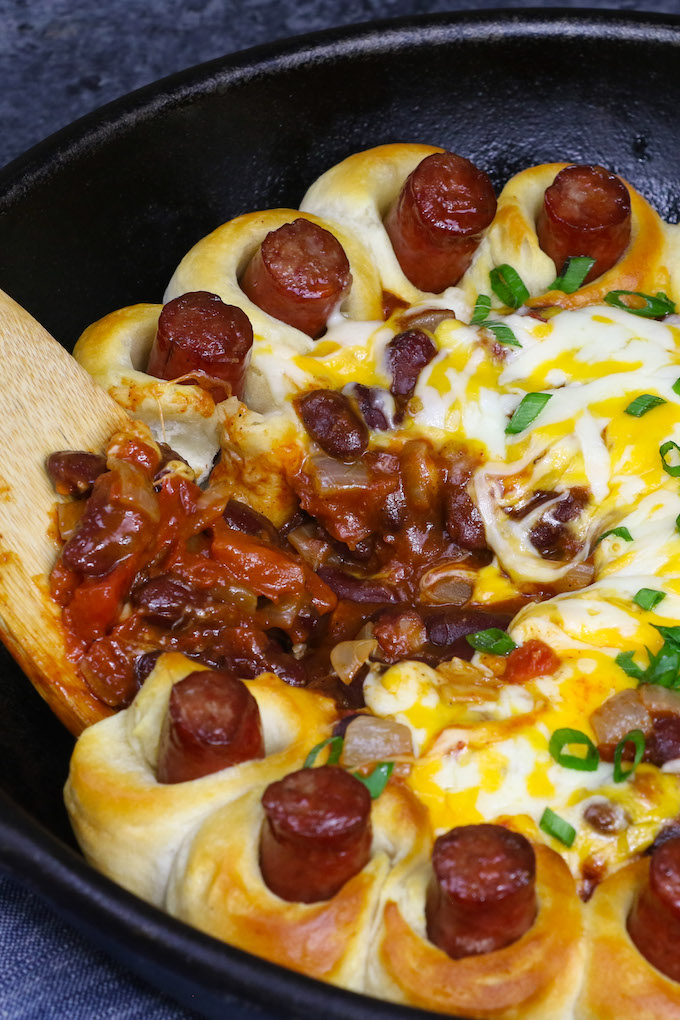 This Chili Dog Casserole is a hot dog wrapped in biscuit dough, then baked in a homemade chili sauce with shredded cheese.
An easy Tex-Mex meal tastes like your favorite Mexican restaurant. It's the best chili dog recipe you will ever have!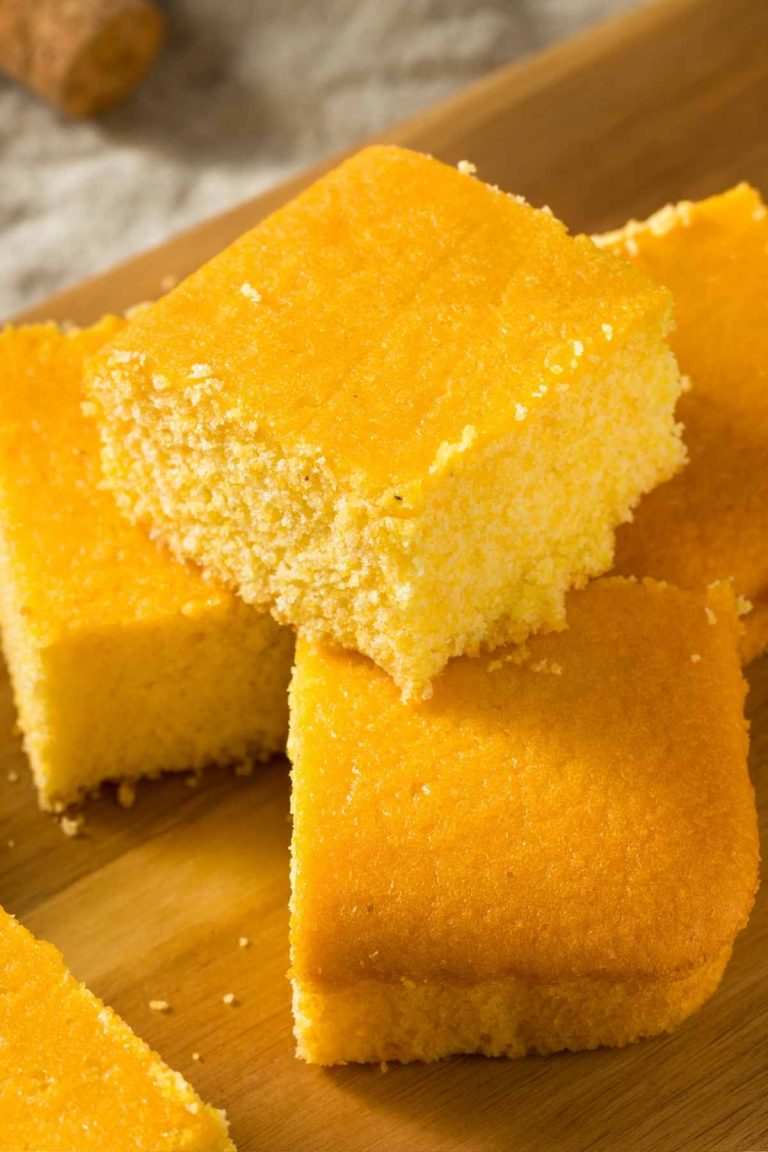 This Jiffy Cornbread comes out perfectly moist and tender every time. It's super easy to make and will save you time and effort in the kitchen!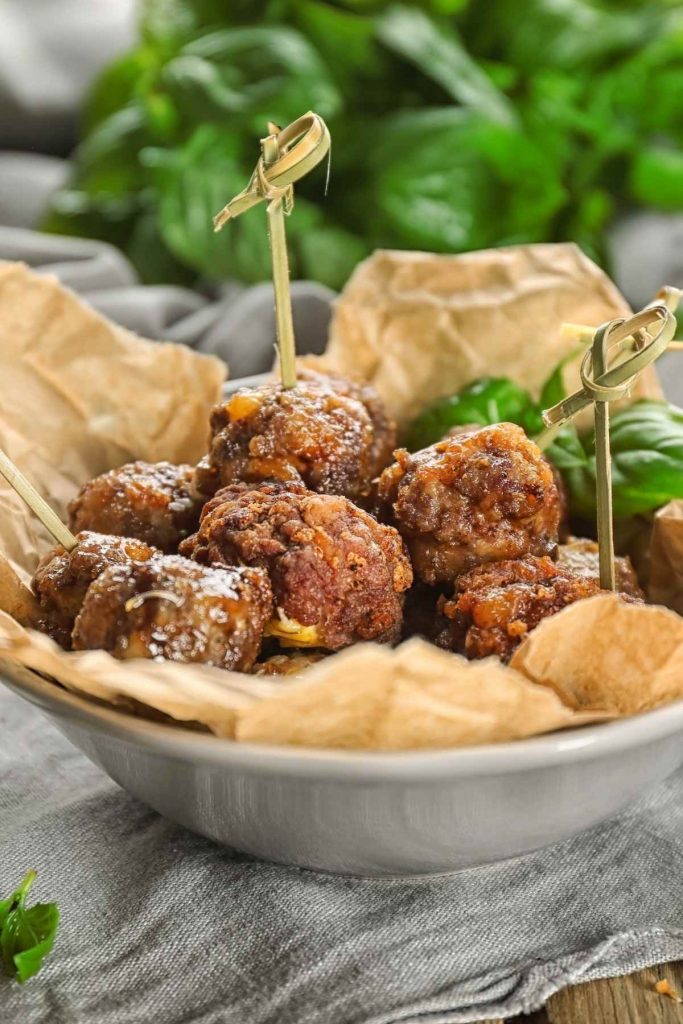 These savory Sausage Balls come together with just 5 ingredients. They have a delicious cheesy flavor that pairs well with the pork sausage.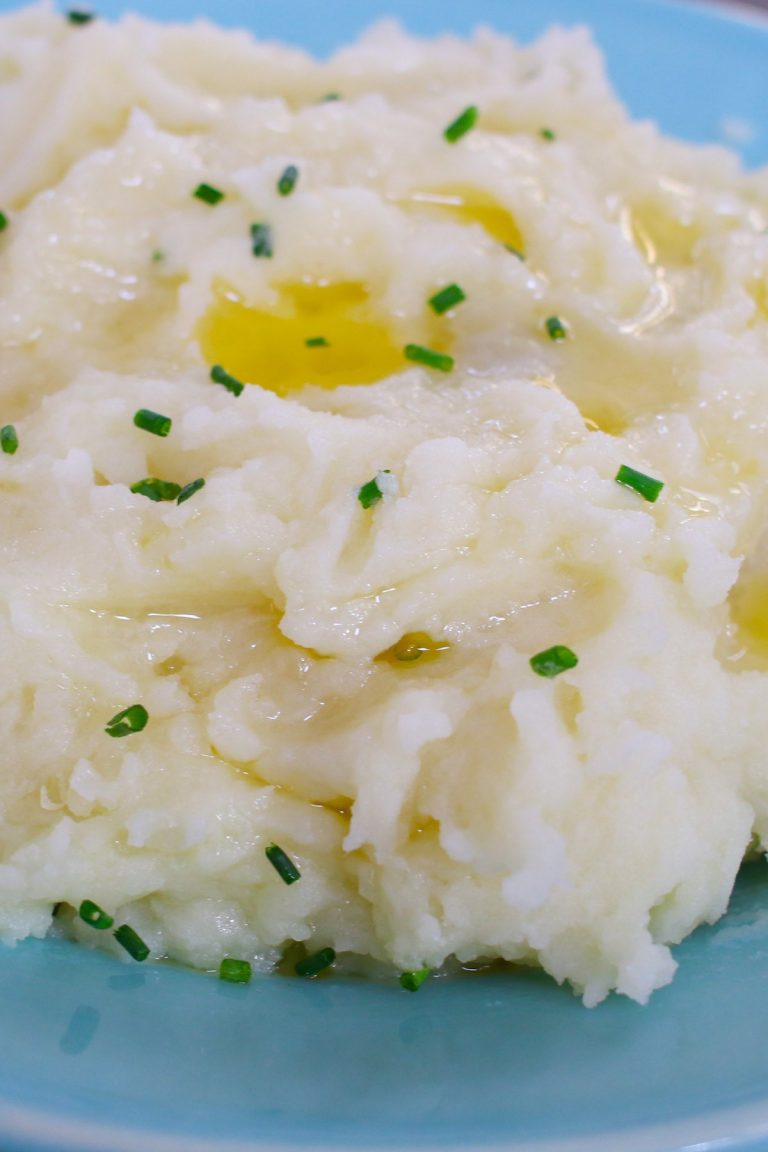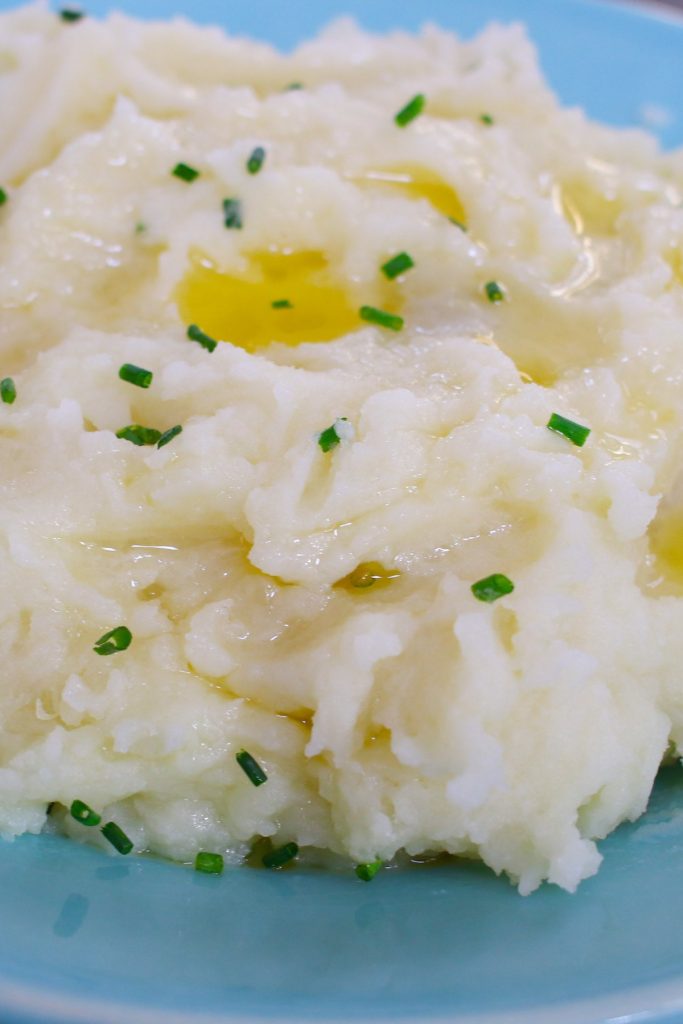 Presenting my all-time favorite mashed potatoes recipe! These microwave-mashed potatoes are perfectly rich and creamy, full of great flavor, easy to make, and always a crowd's fave.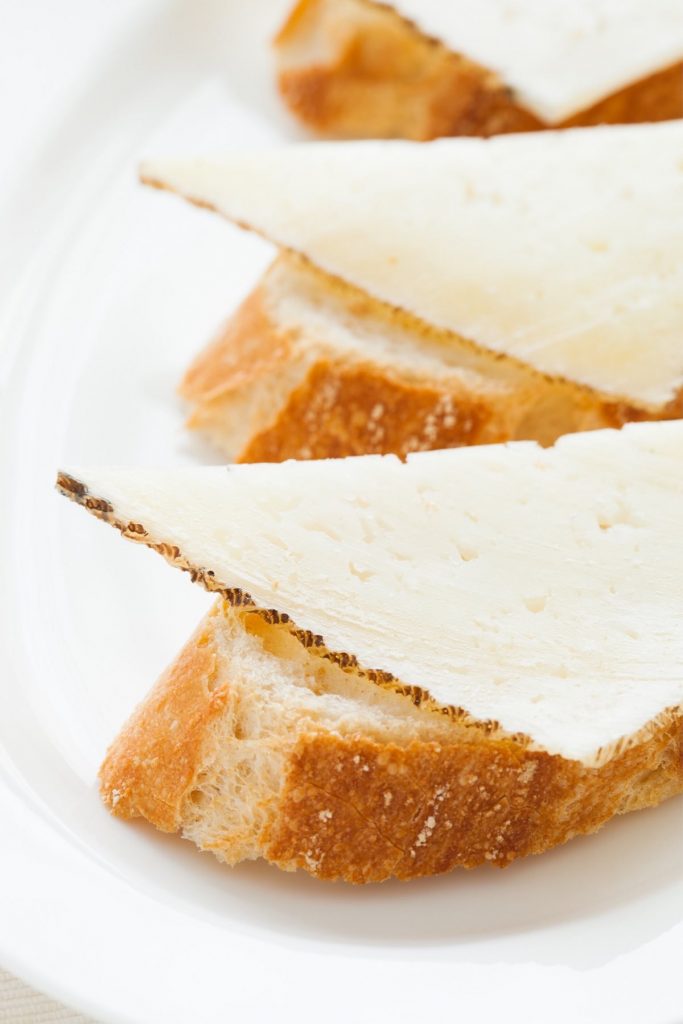 This Queso Manchego Crostini is an easy and delicious appetizer made with simple ingredients that pack in some big flavors! All you need is sliced bread, olive oil, Spanish Queso Manchego, and other favorite toppings to make a party platter or delightful finger food.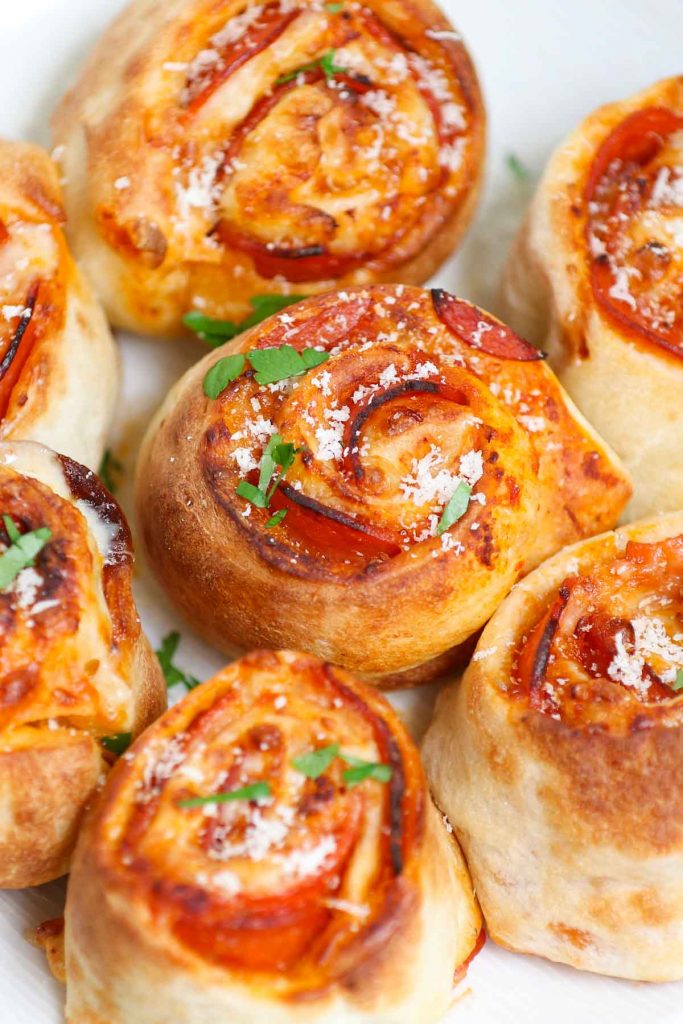 These Air Fryer Pizza Rolls have delicious pepperoni and mozzarella cheese packed in pizza pockets – an instant crowd-pleaser great for appetizer or snack. You can easily make these bite-sized mini pizzas at home from scratch in under 10 minutes.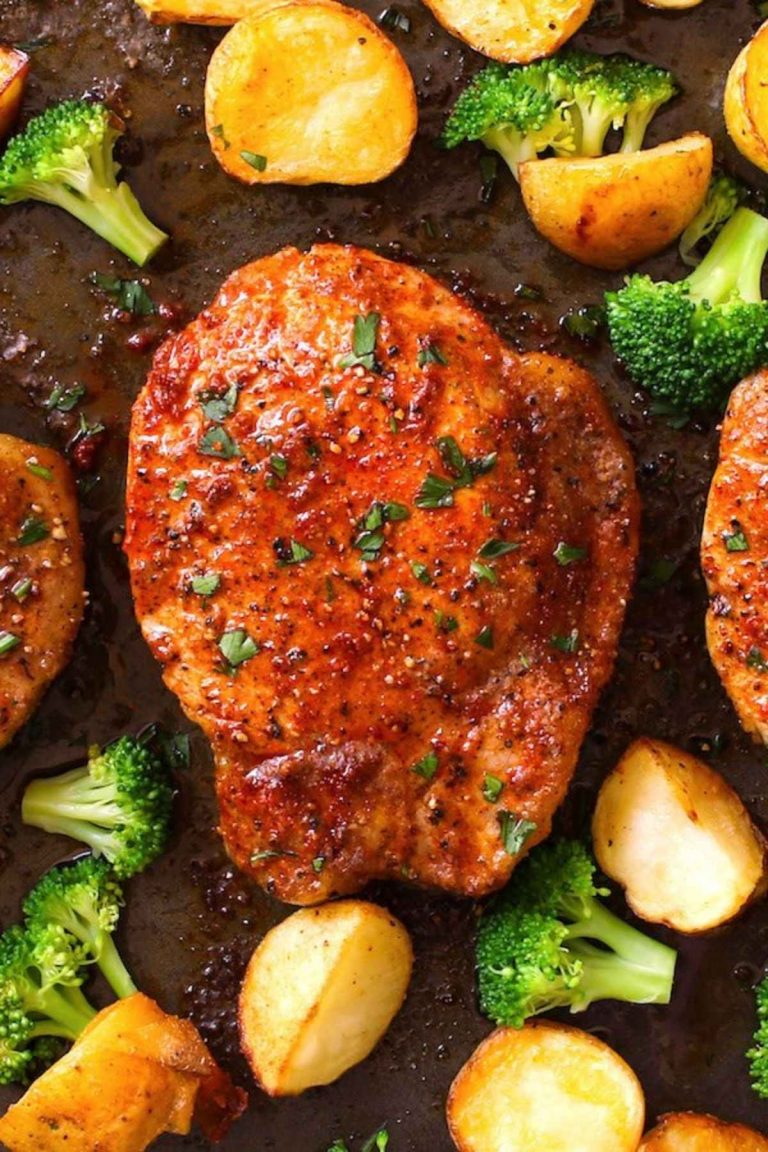 These baked boneless pork chops are my favorite — easy to make, tender and juicy with a flavorful dry rub seasoning.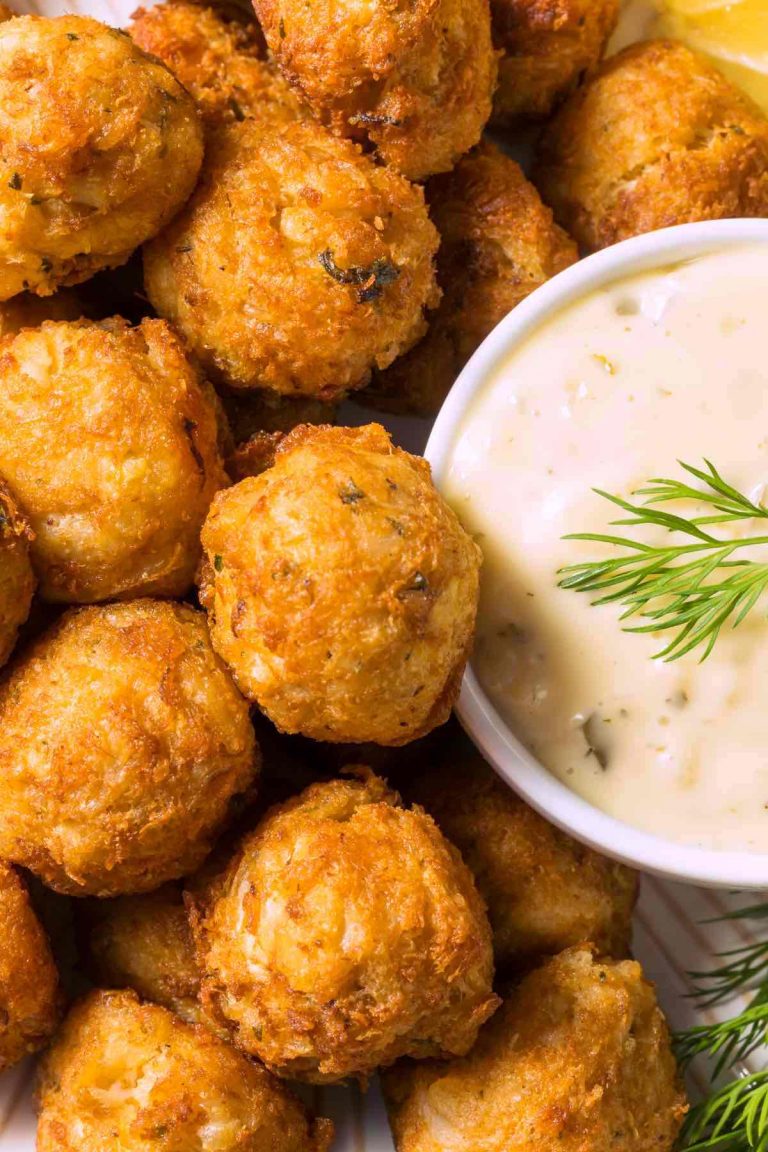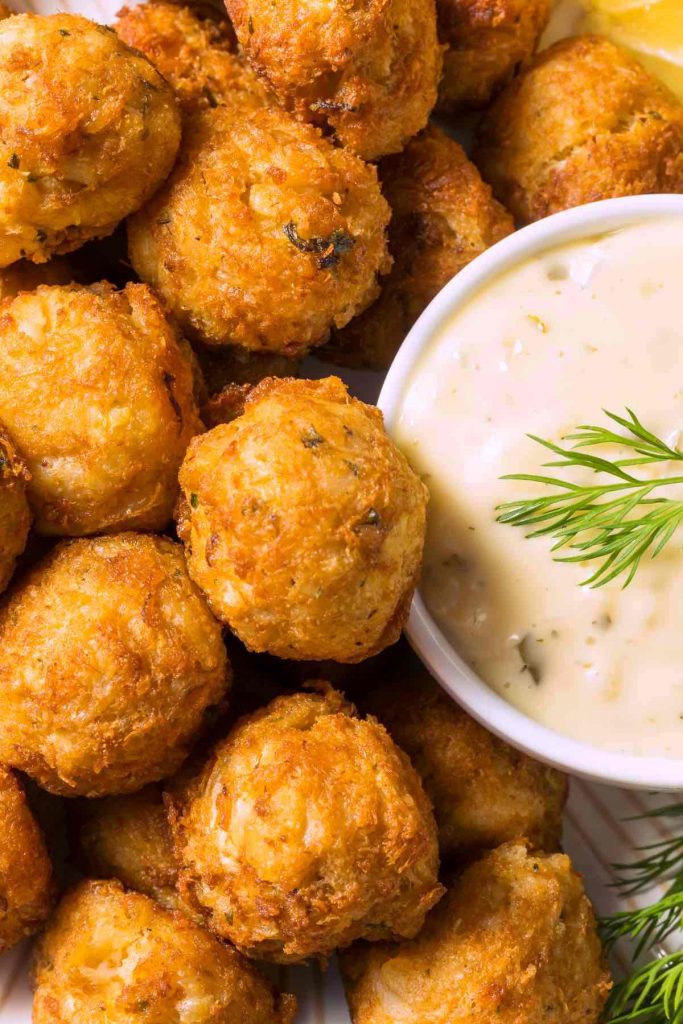 Homemade Maryland-style baked crab balls or crab cakes are delicious mini crab cake bites made with lump crab meat.
This recipe is easy to prepare and makes tasty hors d'oeuvres or can be used as protein in a salad or wrap.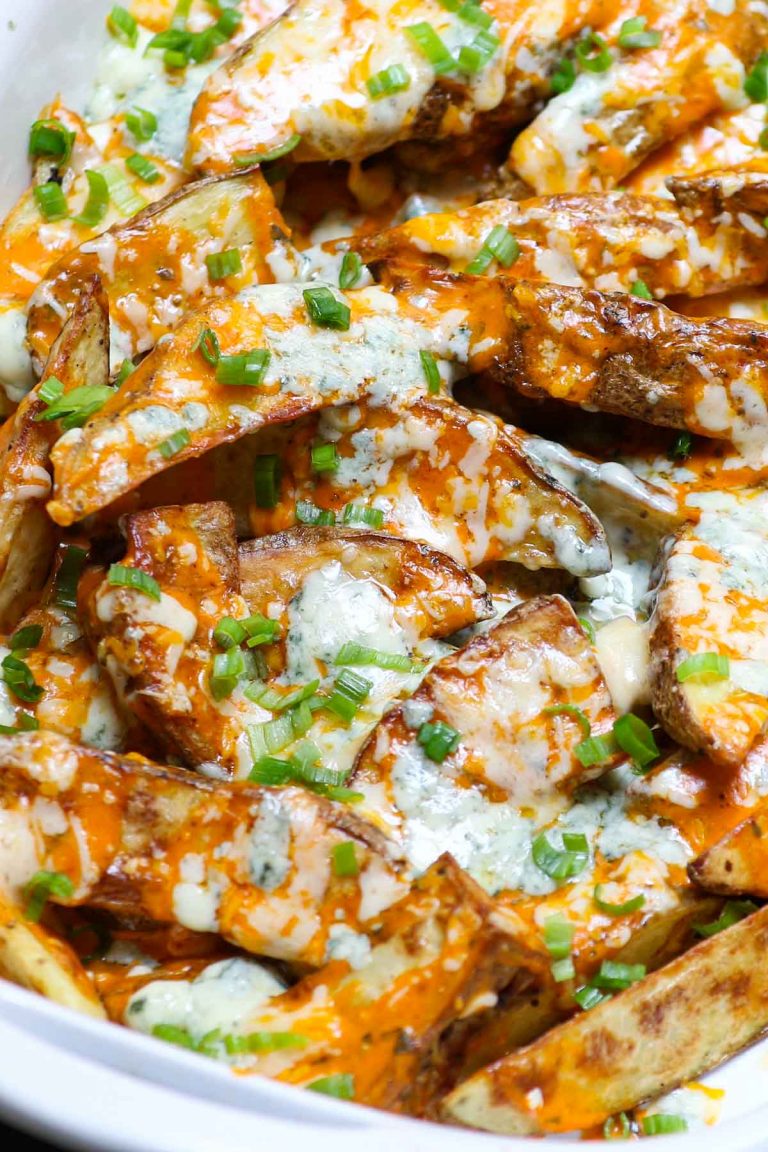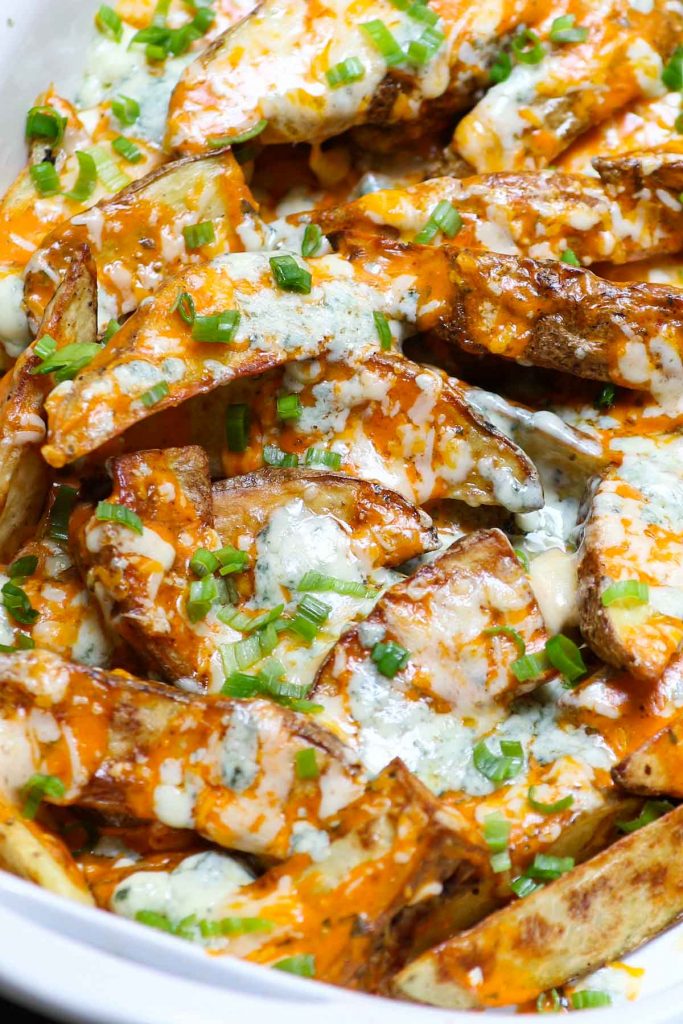 These Buffalo-style fries are a copycat of the ever-popular Wingstop Buffalo Ranch Fries!
Crispy homemade french fries are loaded with Buffalo chicken wing flavors and topped with cheddar cheese and crumbled gorgonzola. These loaded fries are easy to make at home!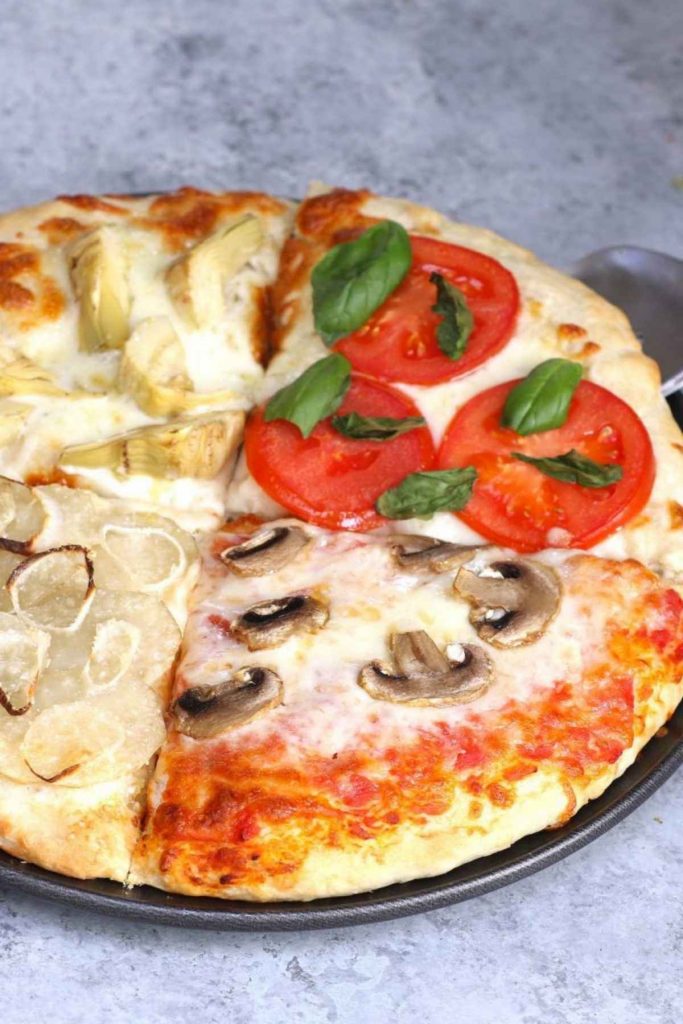 This delicious pizza is divided into sections with different toppings representing the four seasons.
This classic Italian recipe starts with homemade pizza dough and fresh ingredients for the best flavor. It's so much fun to make and eat!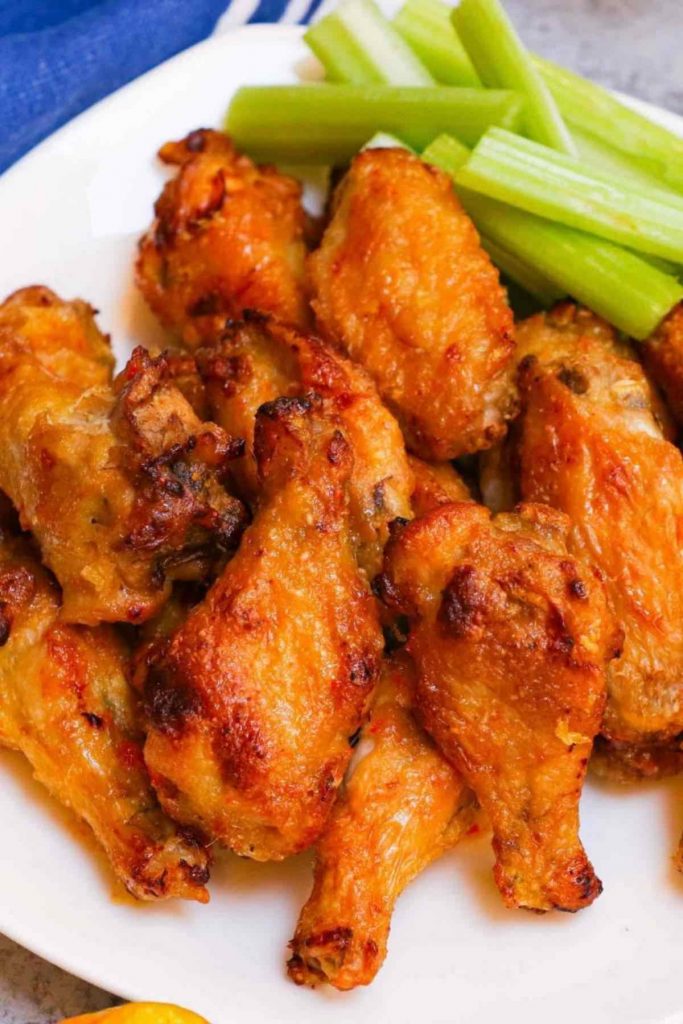 These delicious wings are baked in the oven until crispy and coated with a fiery mango habanero sauce!
The sweet and spicy flavors are totally irresistible. The perfect appetizer for Game Day and other get-togethers!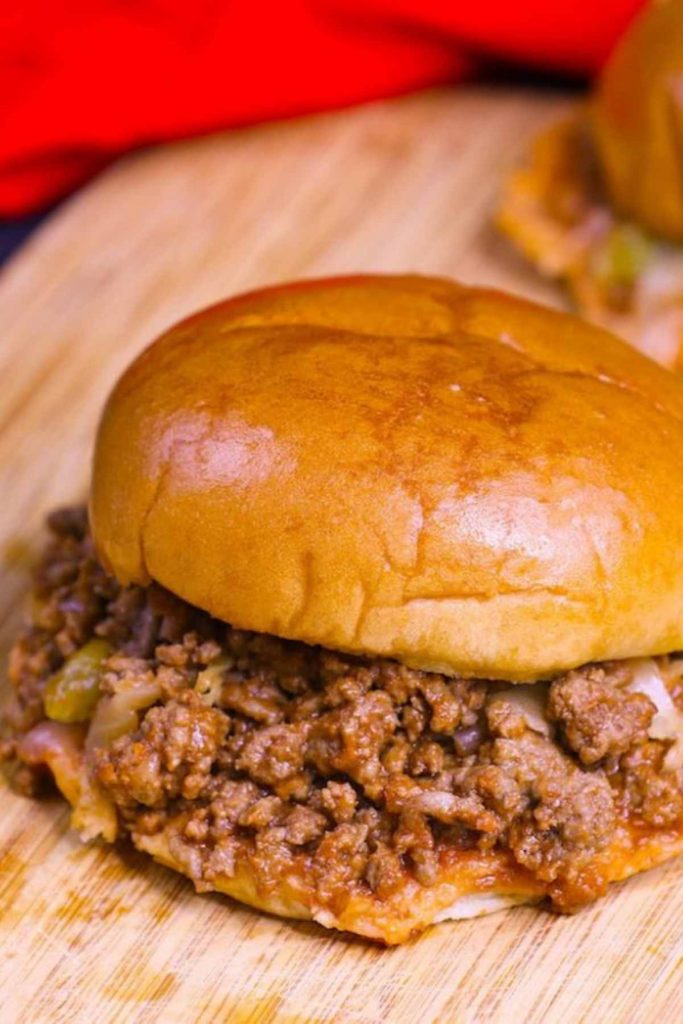 Make sloppy joes for your dinner party with this hearty and flavorful recipe! They're easy to make in just 30 minutes whenever you have company.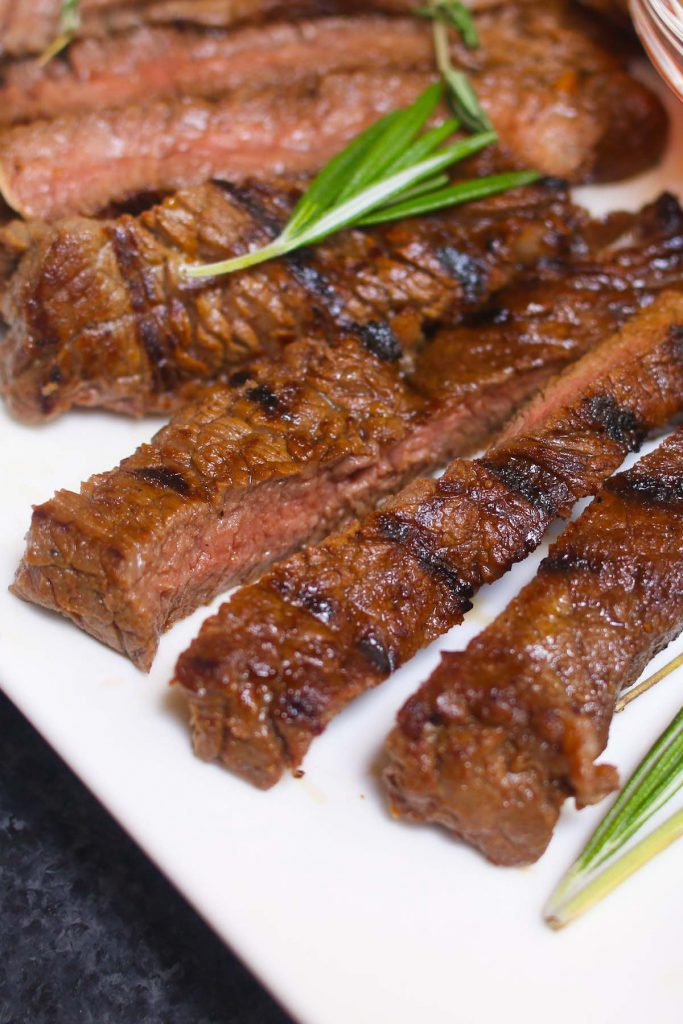 This sirloin tip steak is juicy and flavorful with a crunchy crust on the outside. A simple balsamic and honey marinade turns this lean cut into a tender steak dinner that melts in your mouth.
Whether grilled or pan-fried on a stove, it is so delicious and great for steak salad, tacos, fajitas, and more!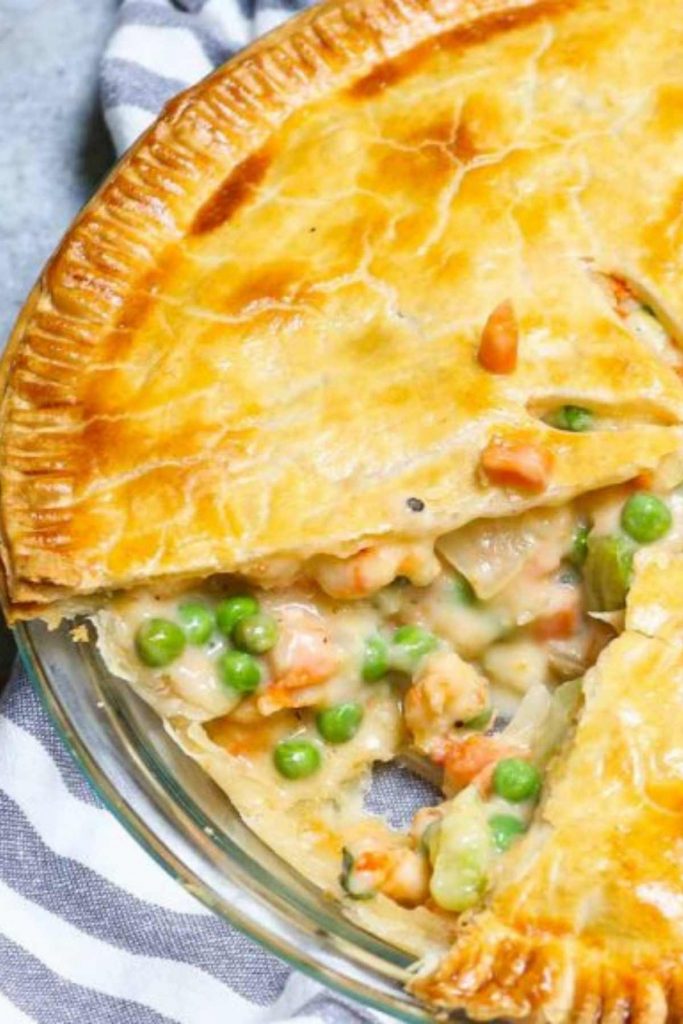 Crawfish pie is the ultimate comfort food in Louisiana! This famous Cajun dish is a delicious, flaky crawfish pot pie loaded with succulent crawfish tail meat and fresh veggies. It takes just a few ingredients to make a batch at home!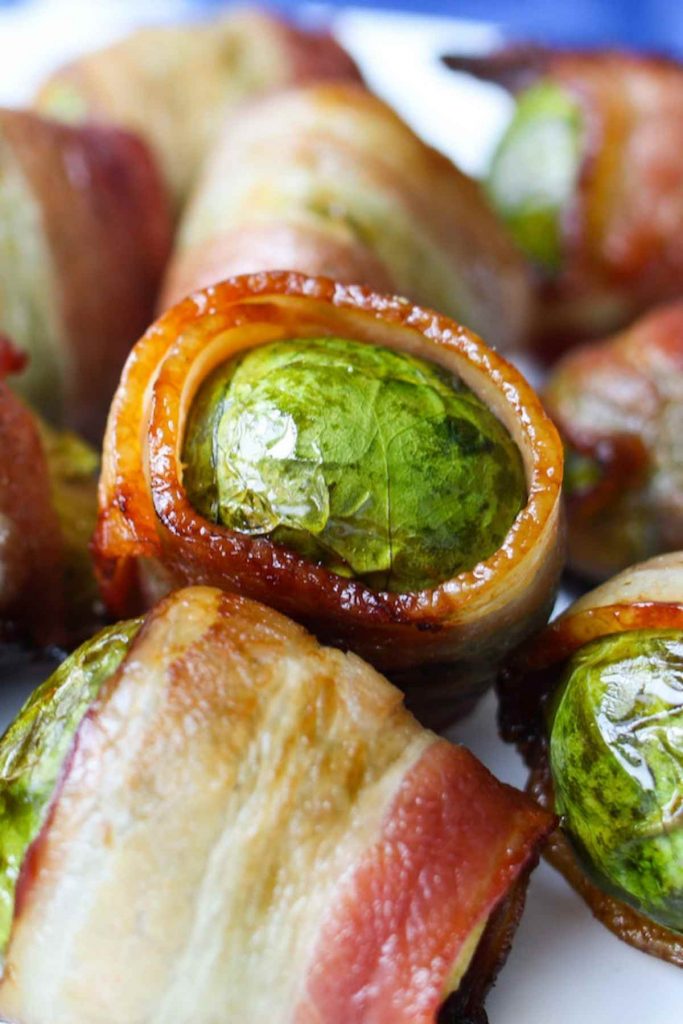 These Brussel sprouts are tender on the inside and crispy on the outside! It's easy to make these Brussel sprouts with bacon using 3 simple ingredients.
Serve this Brussel sprout appetizer with maple syrup or balsamic reduction for dipping.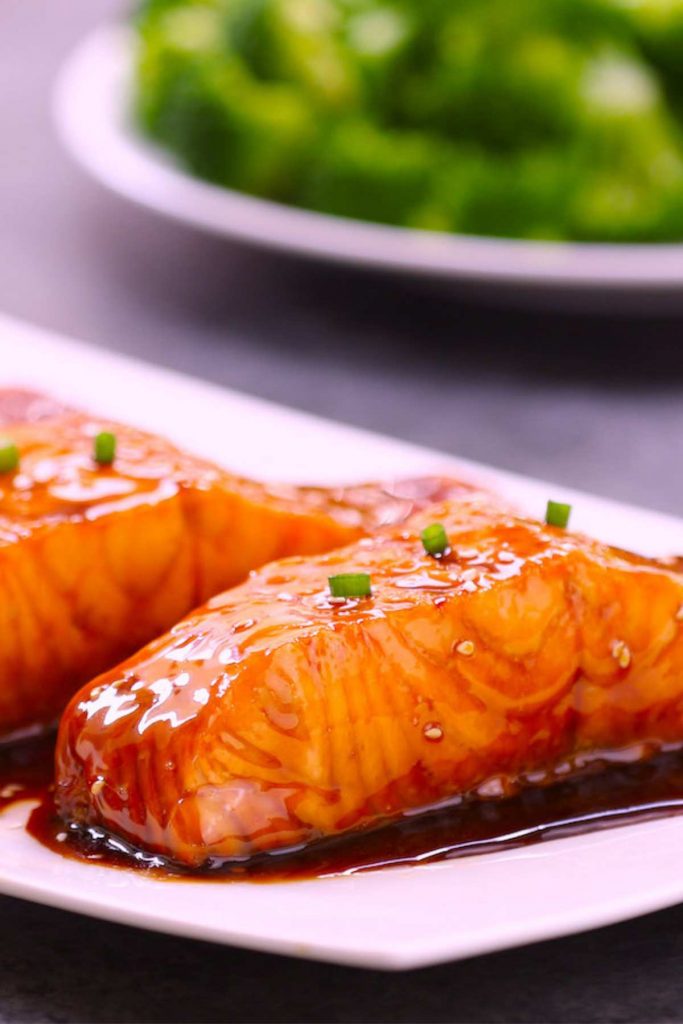 This baked salmon boasts will tantalize your taste buds! It's moist, full of honey garlic flavor and has no added fat. The best part? It's ready within 30 minutes with only 4 ingredients and no marinating required.
Make it for a healthy weeknight dinner or for a fancier meal when entertaining.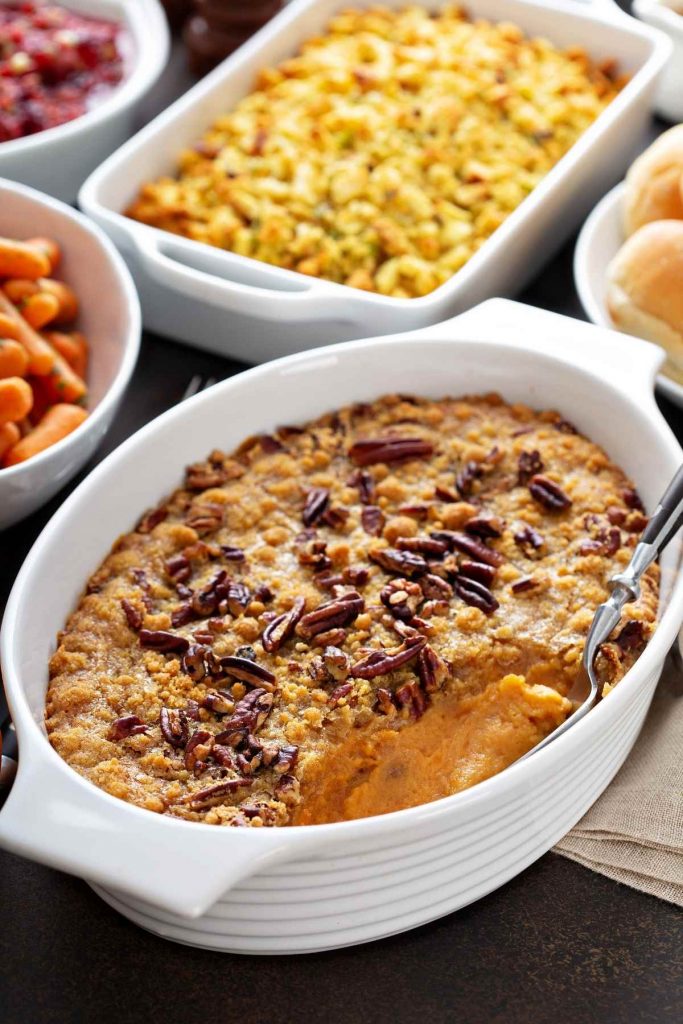 A classic side dish for Thanksgiving, this sweet and salty casserole is great for any dinner party! This will be a guaranteed hit for adults and kids alike!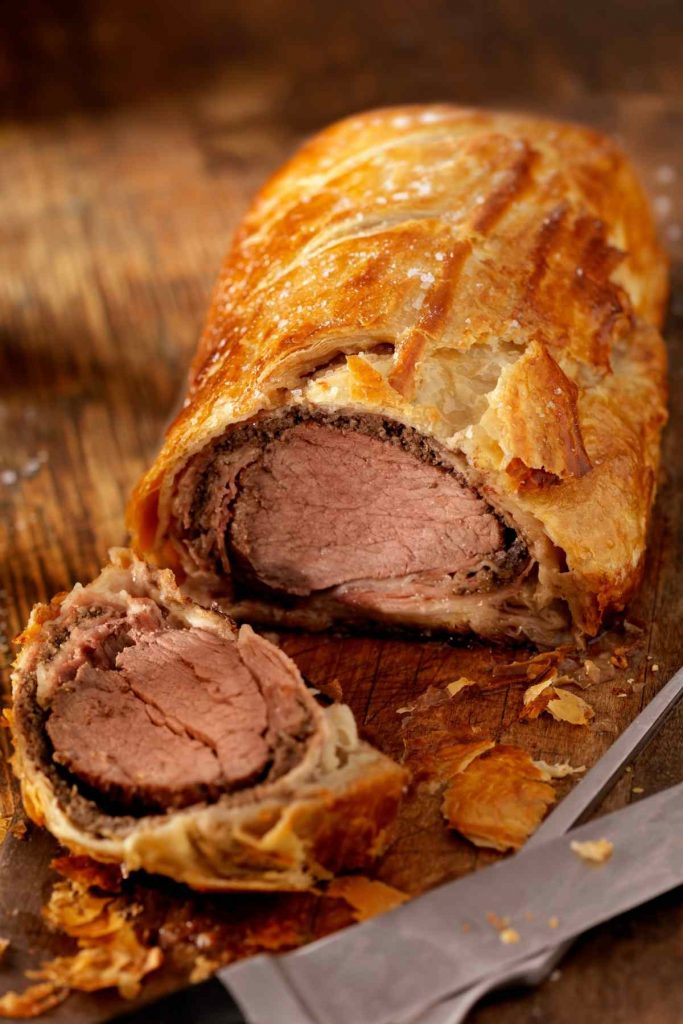 Delicious beef tenderloin, a rich mushroom sauce and ham are wrapped in buttery pastry for an elegant main course.
This classic dinner party recipe never disappoints, and even picky eaters will ask for more!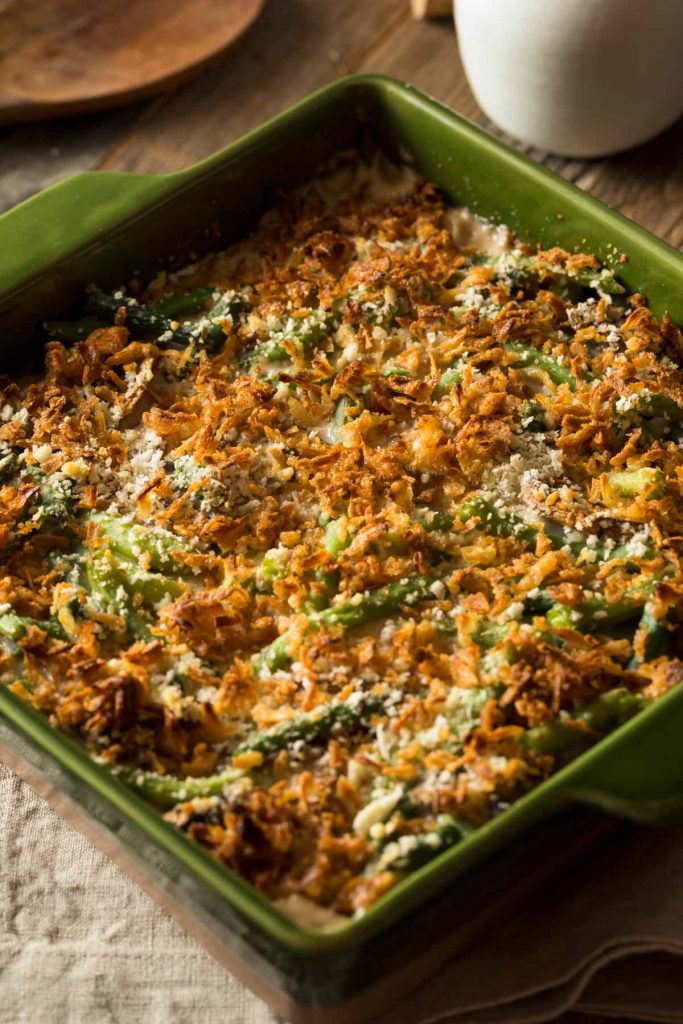 This iconic dish is a popular side dish for Thanksgiving dinners, but you can serve it at any dinner party. With a delicious creamy green bean filling and crispy onion topping, it's always a hit. You can make it ahead for your next party!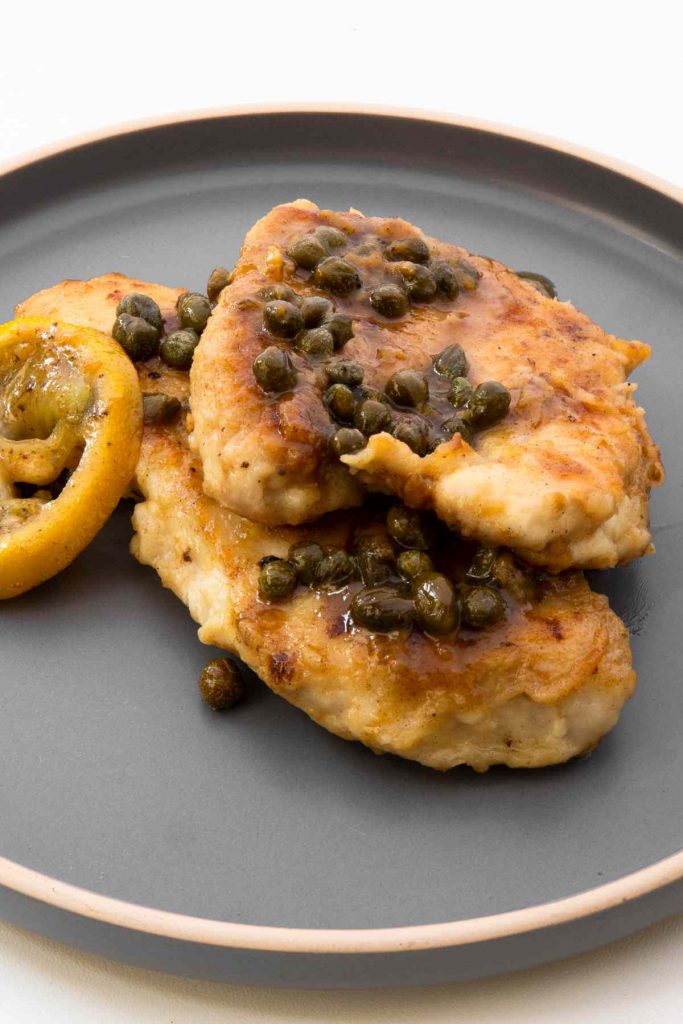 Delicious chicken is sliced, dredged in flour, and then seared in a buttery sauce. So good and it's one of our favorite dinner party item.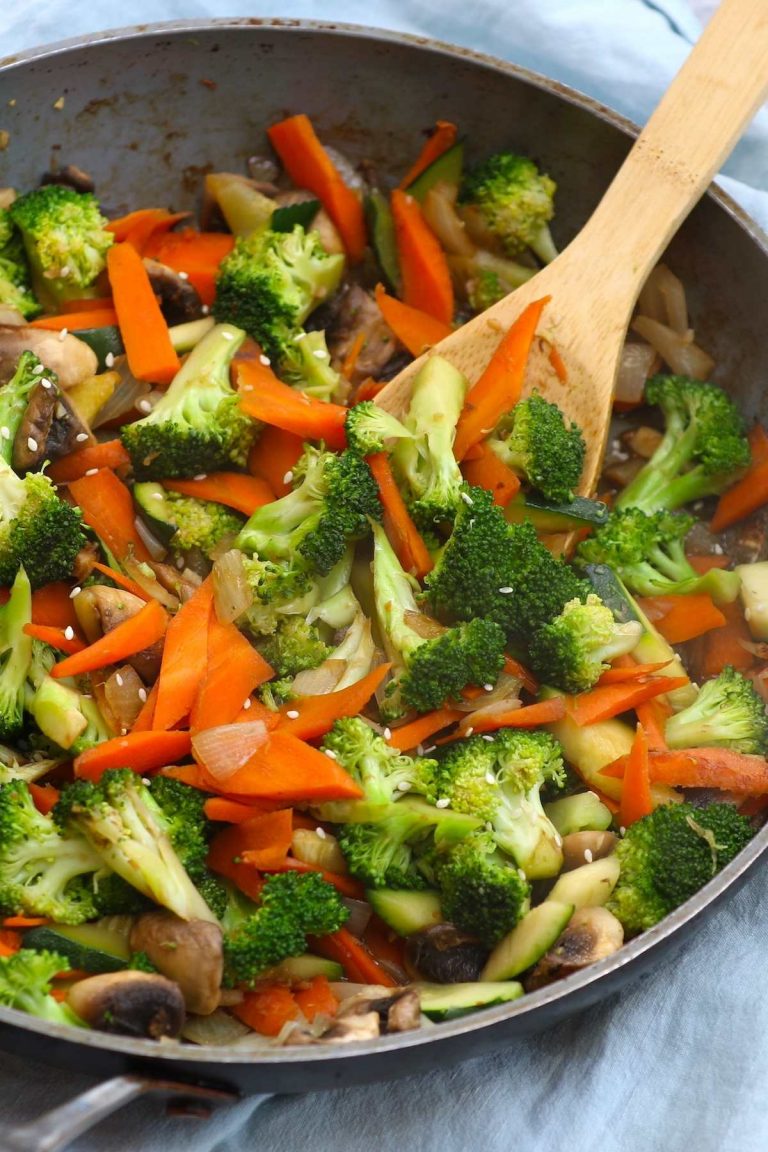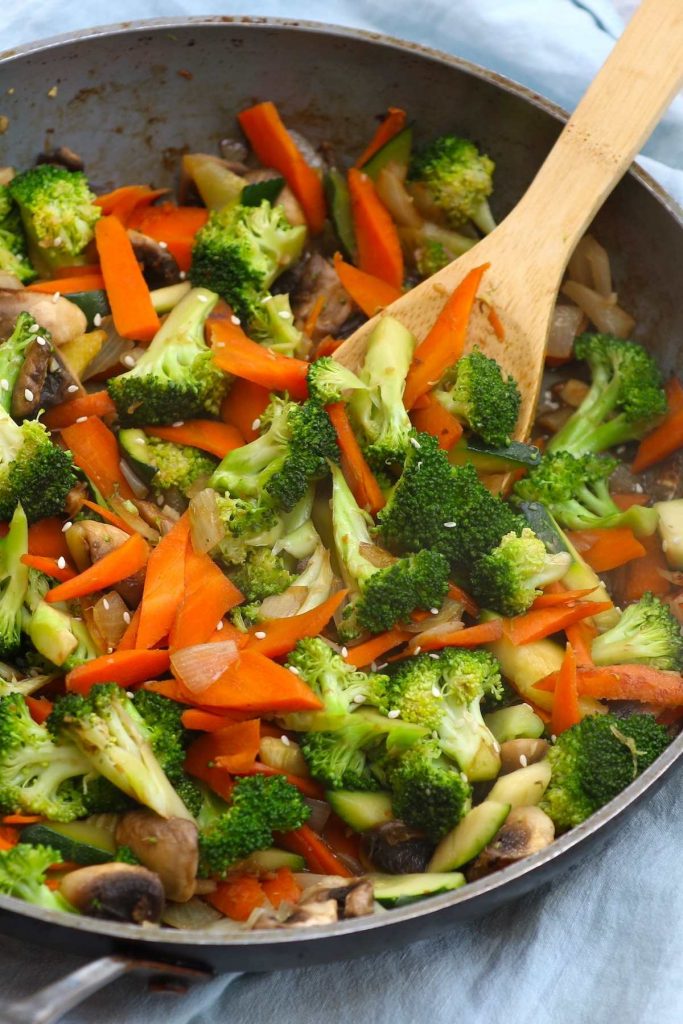 This dish is loaded with delicious broccoli, carrots, zucchini, and mushrooms. This recipe takes less than 15 minutes to make and is unbelievably flavorful.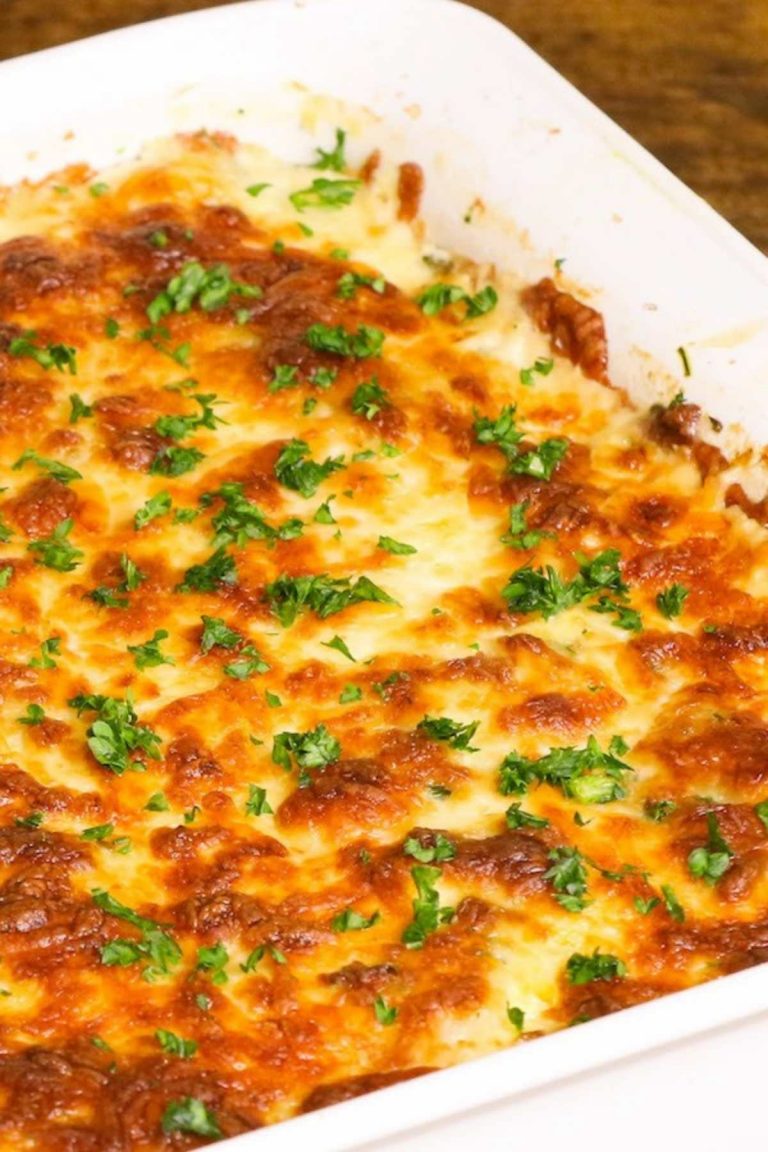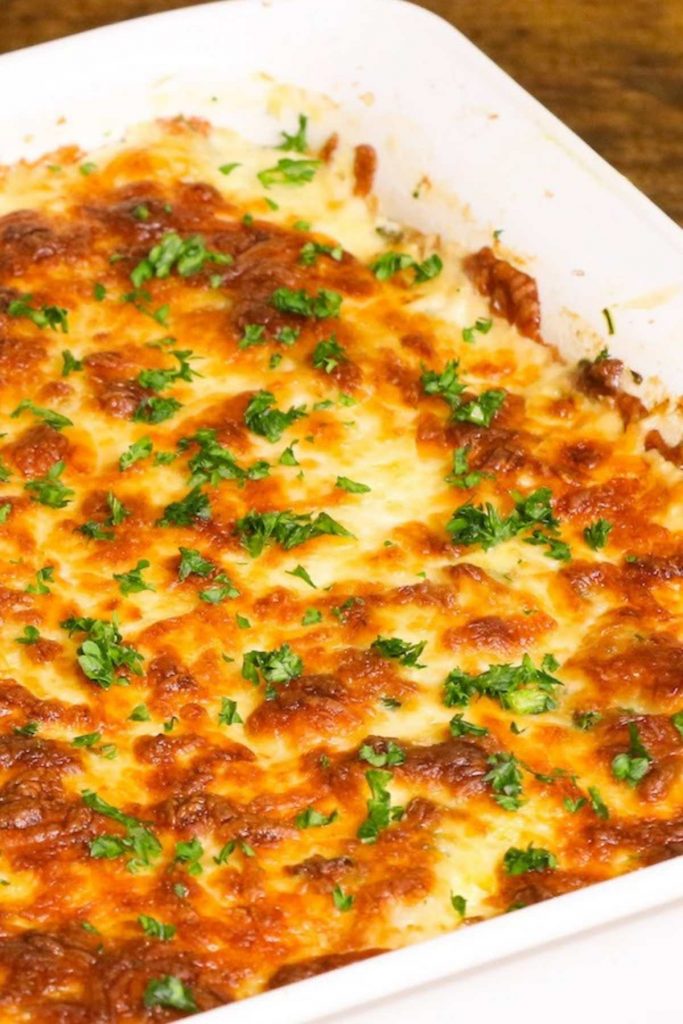 This dish is loaded with tender potatoes, layered with ham and cheese and smothered in a rich and creamy sauce. The best way to achieve soft and creamy potatoes is by par-boiling the potatoes first before baking.
This scalloped potatoes recipe is so easy and cuts the cooking time nearly in half. They are the perfect from scratch side dish to Easter, Christmas, or Thanksgiving!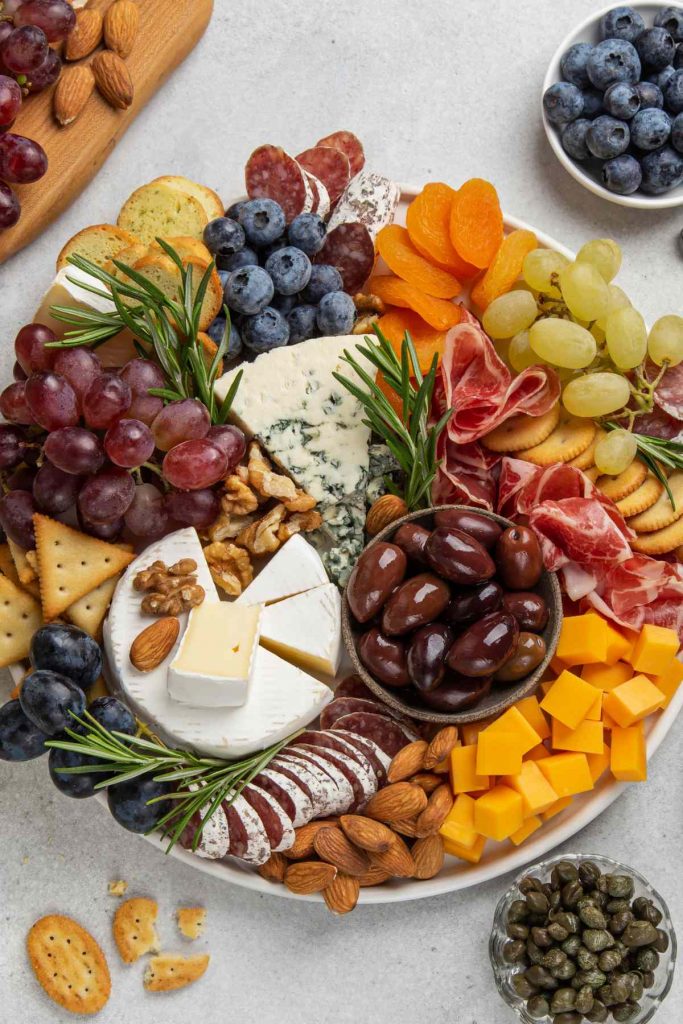 You'll never go wrong with a nice cheese board for any dinner parties! You can make it as simple as fancy as you like. Learn how to make a nice cheese board with this step-by-step guide.
You May Also Like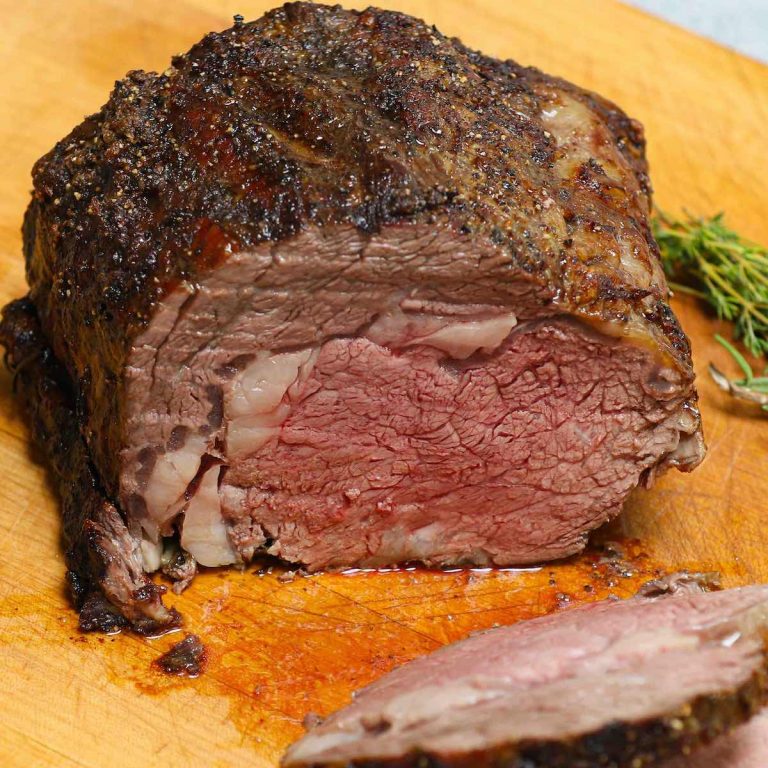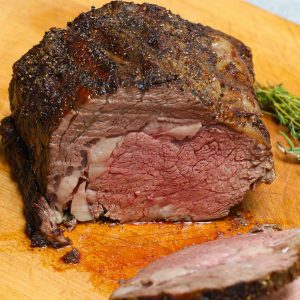 Best Dinner Party Recipe
Boneless prime rib that's slow-roasted in the oven for tender and juicy beef that melts in your mouth! This boneless rib roast is the perfect way to celebrate the holidays or another festive occasion!
Print
Pin
Rate
Ingredients
1

boneless prime rib roast

1

tablespoons

canola oil

1

tablespoon

coarse salt

1

tablespoon

black pepper

freshly ground

fresh sprigs rosemary or thyme

for garnish
Instructions
Remove the roast from the refrigerator 1-2 hours ahead of time.

Preheat the oven to 450°F, placing the oven rack in the middle position and turning on the convection/forced air (if available).

While you're waiting, prepare the meat. Pat it dry with paper towels to remove excess moisture. Then score the fat on the outside about 1/8-inch deep using a sharp knife in a diamond pattern with the cuts spaced an inch or so apart.

Rub the meat on all sides with the oil, followed by the salt and pepper. Place it fat-side up in a roasting pan fitted with a wire rack. Scatter the optional fresh herbs around the roast, reserving some for serving. If you're using a thermometer, insert the probe into the middle of the meat.

Place the meat in the oven and roast for 10 minutes. Then reduce the heat to 325°F. Every 30-60 minutes, baste the meat by spooning or bulb-basting the pan juices into the meat. If the meat gets dark brown before the final 30 minutes, cover loosely with aluminum foil.

After 60-90 minutes (or longer for large roasts), start checking the internal temperature of the meat. Insert the probe of an instant-read thermometer into the center of the roast: 115°F is rare, 125°F is medium-rare, 135°F is medium, 140°F is medium-well and 145°F is well-done. Note that temperatures will typically rise another 10°F from these levels out of the oven.

When your desired doneness is reached, remove the roast to a carving board and tent with foil. Let it rest undisturbed for 15-20 minutes to allow the juices to redistribute throughout the meat.

Slice against the grain to serve. Note that the outside edges will be more cooked and the center sections more red, so you can distribute servings to guests accordingly.
Tried this recipe?
Follow or tag us on Pinterest @izzycooking