Low in fat and high in protein, crabmeat is an affordable alternative to lobster. It's easy to work with and cooks quickly, so you can satisfy your seafood craving for a delicious weeknight meal. We've rounded up 37 Best Crab Meat Recipes from soups, to salad, sushi, and more.
Crab meat is one of our favorite seafood in recipes like Crab Balls and Crab Salad. Whether you use real fresh crab meat, lump crabmeat, imitation crab, or canned crab meat, you'll find a favorite recipe from the list below.
Best Crab Meat Recipes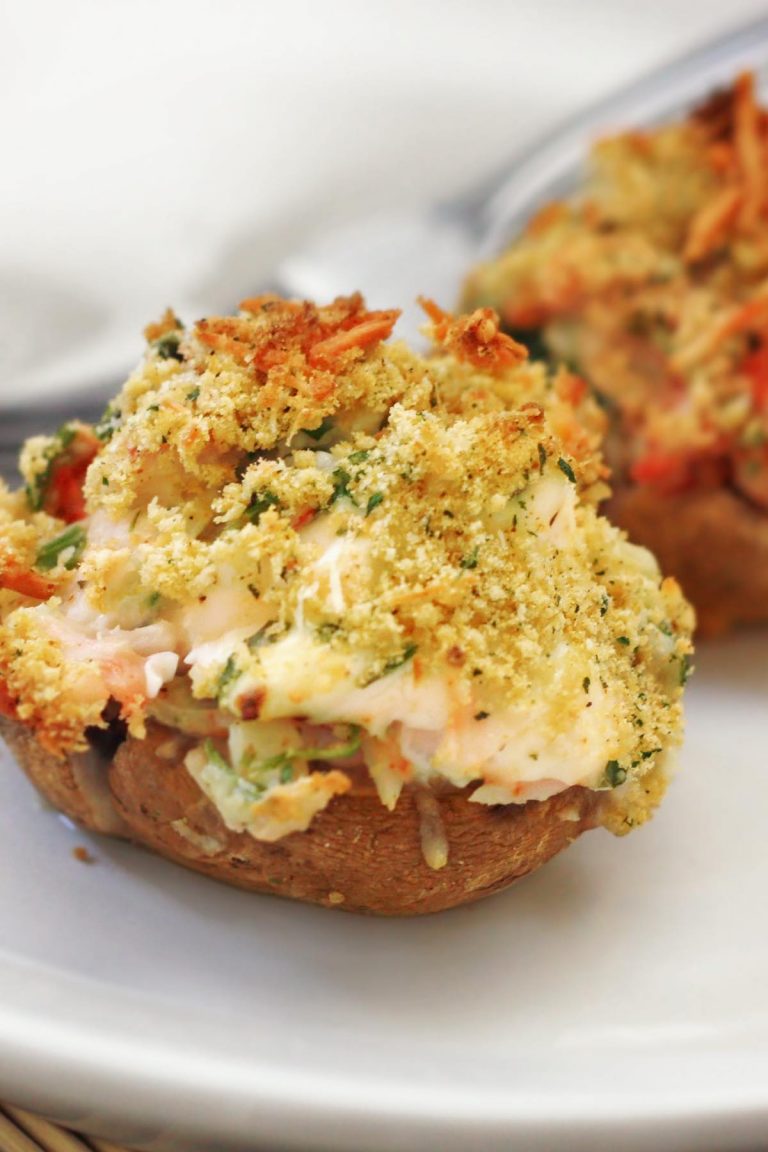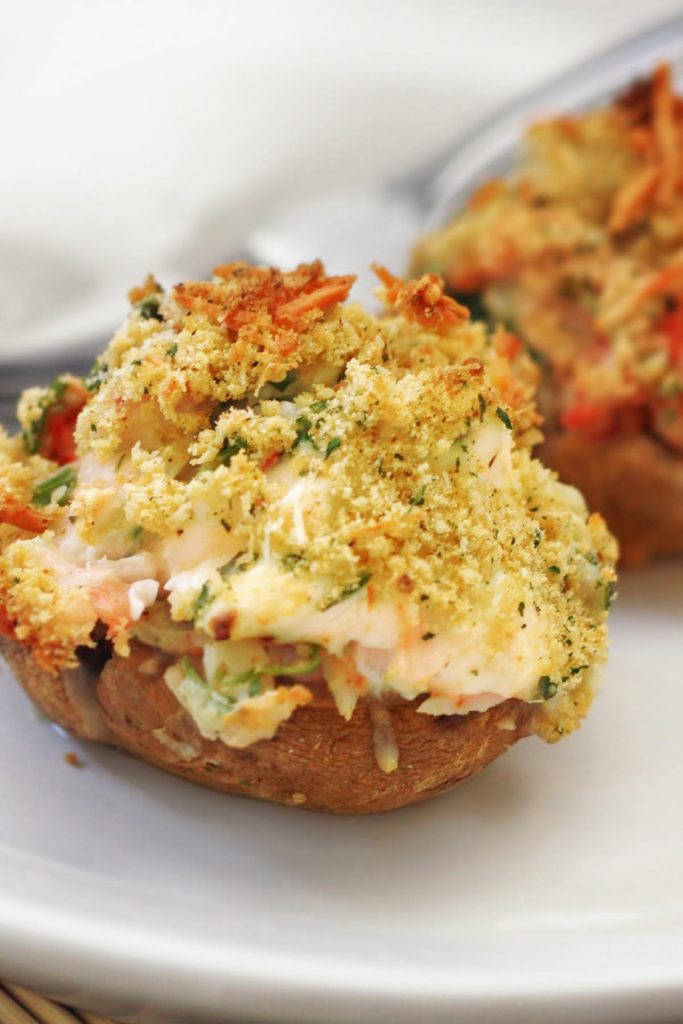 These crab-stuffed mushrooms are creamy, cheesy and oh-so-good. Prepare these impressive appetizers for your next get-together.
These addictive appetizers are golden and crispy on the outside with a cream cheese and crab filling.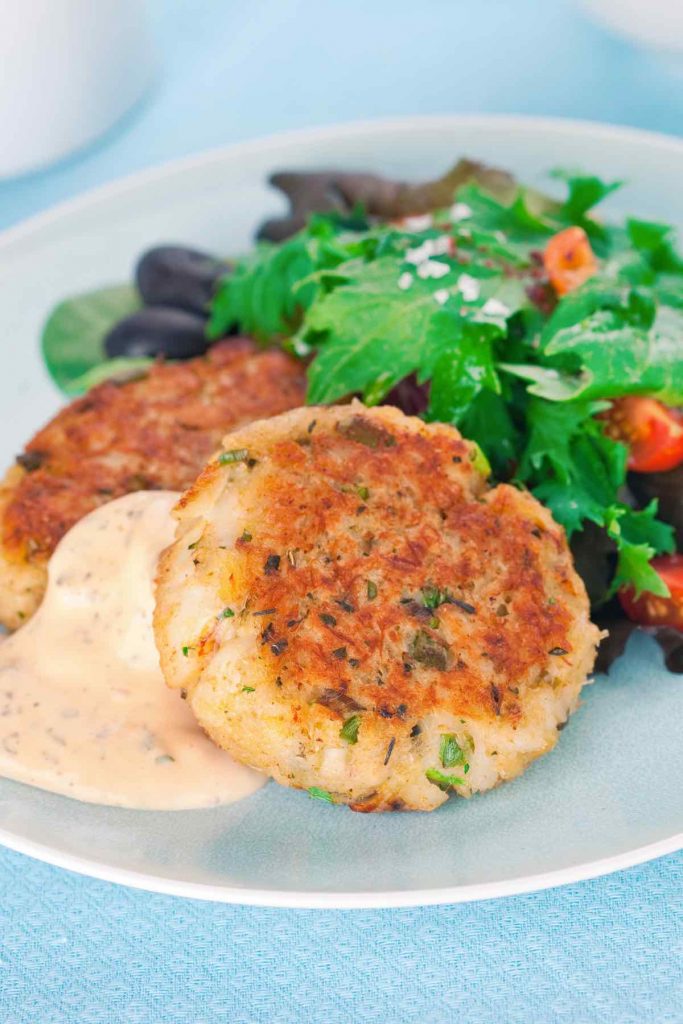 These crab cakes make a delicious appetizer or protein for your salad. Enjoy with a classic tartar sauce.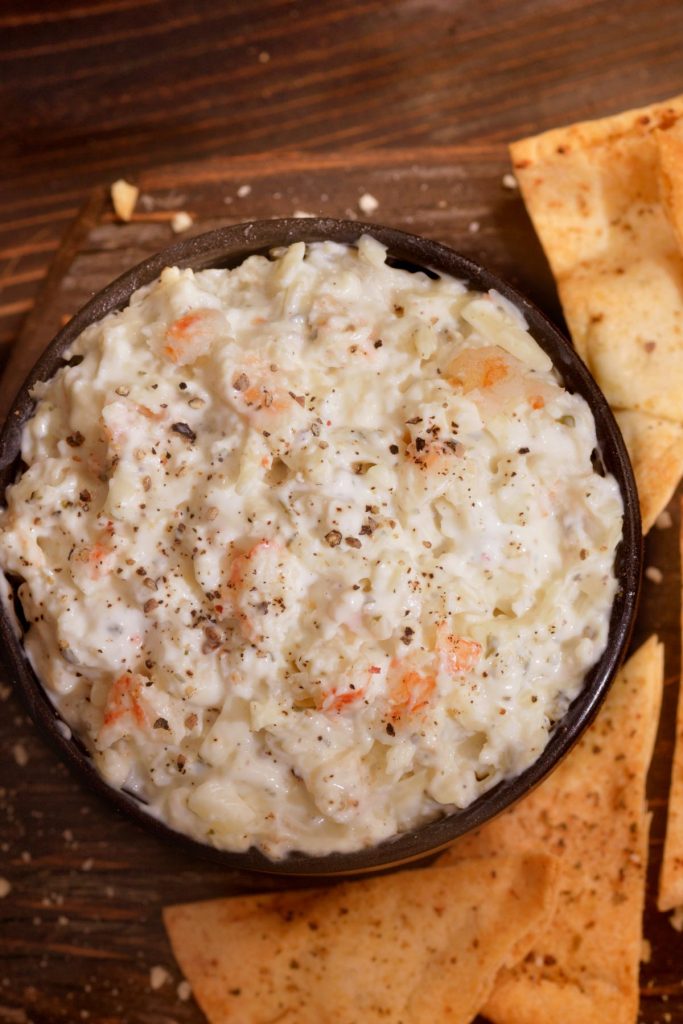 This irresistible dip is thick, creamy and loaded with seafood flavor. Enjoy with crackers or toast.
This classic seafood dish is made using jumbo lump crabmeat and a special imperial sauce. This baked casserole is creamy, meaty and delicious.
Jazz up your weeknight with this crab-stuffed salmon. This flavorful dish is a seafood lover's paradise.
You'll love the rich and creamy flavors of this velvety crab soup. Old Bay seasoning and a touch of dry sherry make it extra special.
Enjoy a steaming hot bowl of this delicious crab soup with your favorite crackers. It takes just 20 minutes to make and is perfect for lunch or a light dinner.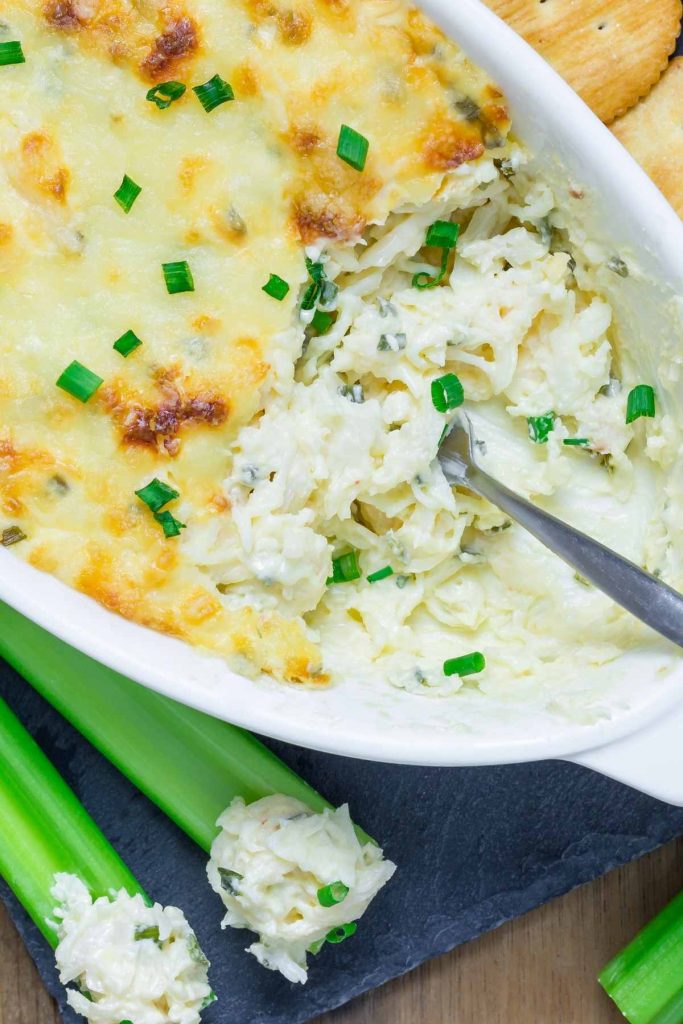 This is one of our favorite baked dips with mouthwatering seafood, cheese and seasonings. There's lots of room to customize, so you can make it your own!
Calling all Dungeness crab lovers! These crab cakes are crispy on the outside with a burst of fresh crab flavors inside. Their delicate texture is exquisite and worth the effort to make them!
Transport yourself to Charleston with this she-crab soup. This recipe is easy to follow and makes a rich and creamy soup with complex seafood flavors!
When you think of stuffed peppers, crab may not be the first thing that comes to mind. However, the crab and goat cheese filling is utterly divine. Put them out for a party and watch them disappear!
When you want a fancy appetizer, look no further than this crab stuffed shrimp. You get two favorites in one with jumbo shrimp and a crab-based filling. It's so delicious served warm and golden out of the oven!
Pasta is one of the best ways to enjoy crab. This recipe promises fresh and delicate flavors without much effort. Perfect for a weeknight dinner or special occasion like a date night or Valentine's.
A time-honored New England recipe is this crab and corn chowder. It's rich and velvety, but the best part is the ease of preparation!
It's hard to beat the satisfaction of a seafood boil. This southern recipe uses shrimp and crab with corn on the cob and Old Bay seasoning. The best way to feed a crowd and bring together family and friends.
Zucchini is another vegetable that pairs perfectly with crab. This recipe shows you how to make crab stuffing to put into zucchini boats. Bake them in the oven until golden and bubbly for a mouthwatering side dish!
Move over quiche lorraine. We're using crab to take this iconic French dish to a new level. It's fancy, flavorful and fun to make. Plus, you can prepare it ahead of time.
Do you love Thai food? This crab curry stir fry is bursting with tangy flavors and has a slight kick as well. Follow this recipe for a taste of Thailand in your own home!
This refreshing crab salad uses imitation crab, cucumber and tomato to create a colorful masterpiece. It's perfect for summertime entertaining and special occasions.
Did you know it was possible to stuff chicken breasts with crab meat? This dish takes inspiration from the European specialty Chicken Oscar. Serve it with asparagus and wow your guests!
Imitation Crab Meat Recipes (With Fake Crab Meat)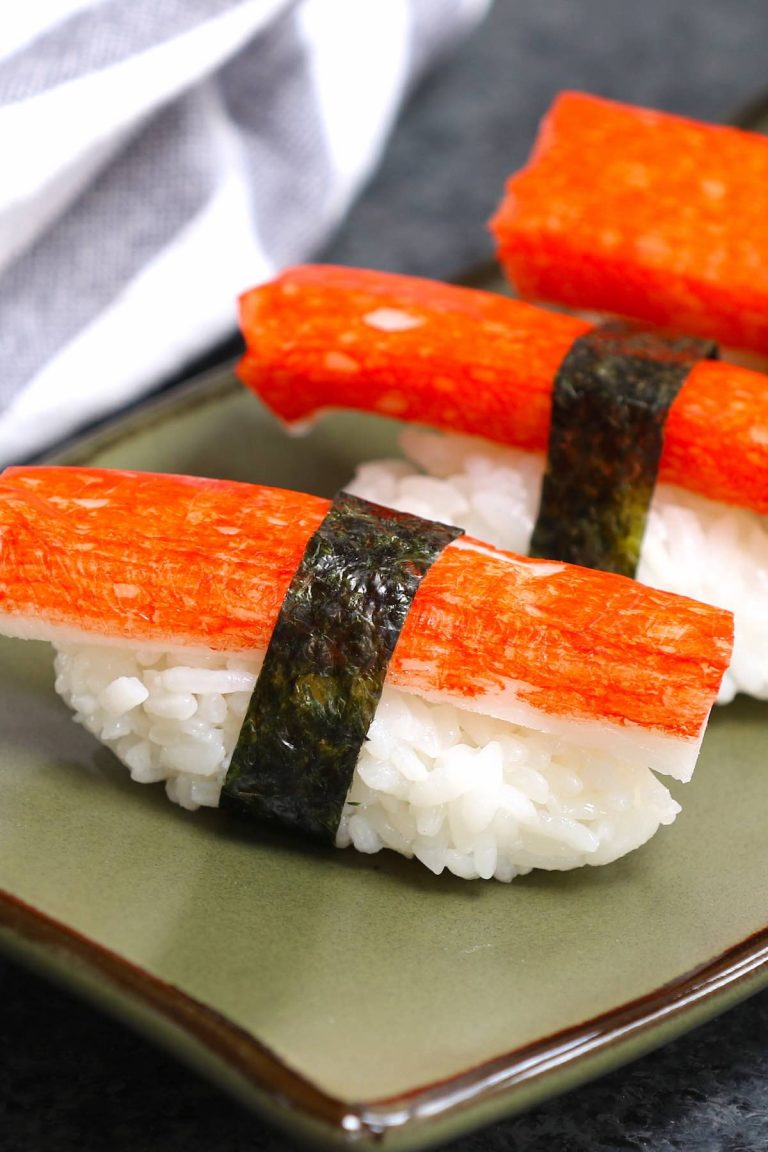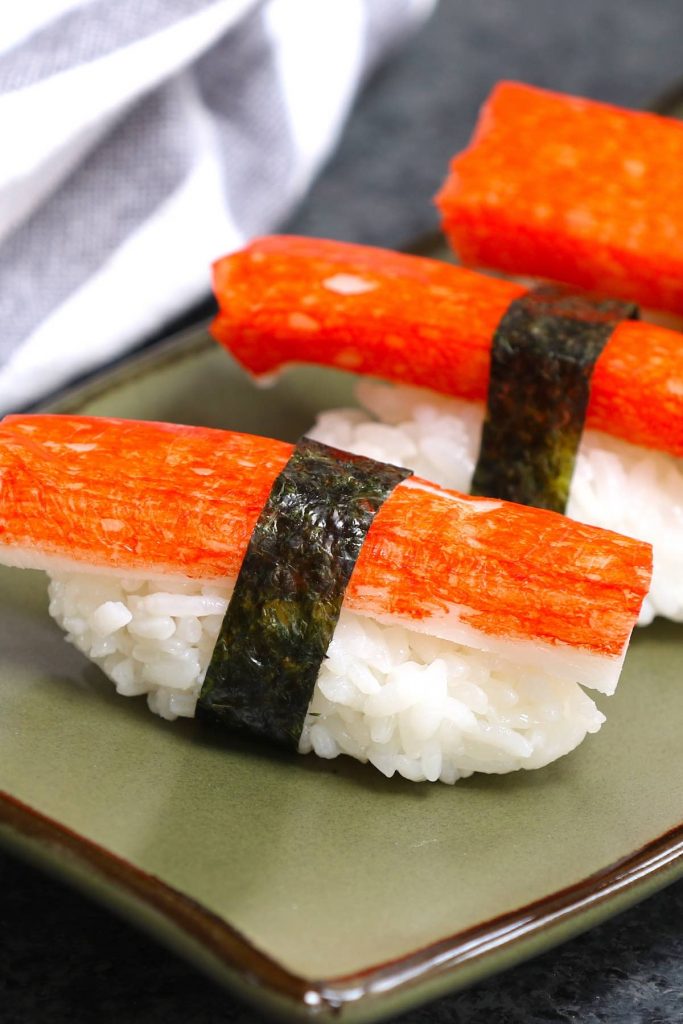 Kanikama is the Japanese name for imitation crabmeat. Here's how you can make your own sushi nigiri using kanikama.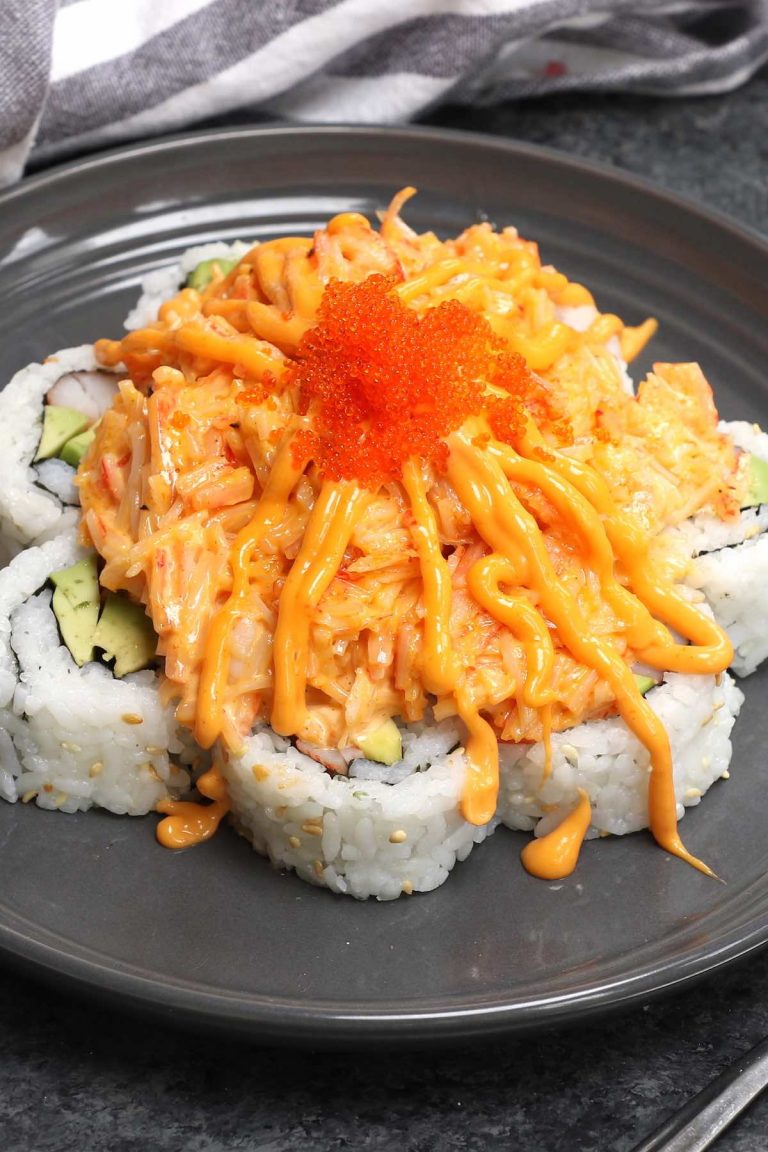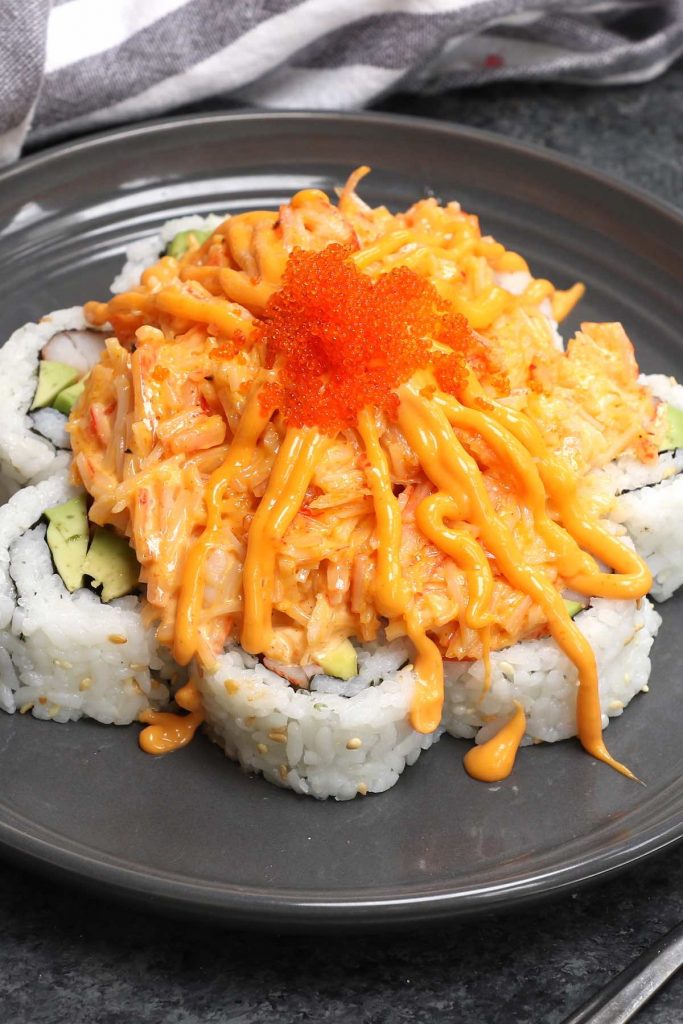 Imitation crabmeat, avocado and cucumber are rolled in nori and rice then topped with a spicy sauce.
This comforting soup has corn, bamboo shoots and imitation crabmeat. It's full of flavor and will leave you so satisfied.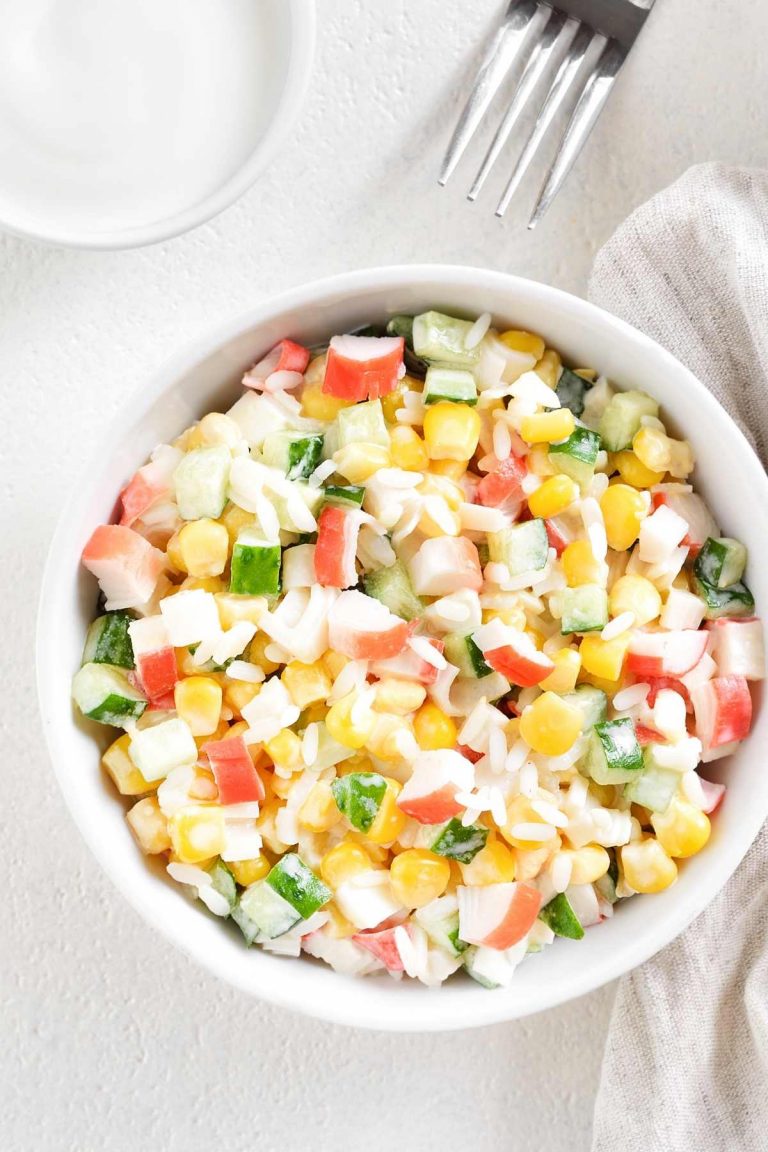 Surimi is a creamy seafood salad made with imitation crab. You can serve it as an appetizer or main dish. It's perfect anytime and also festive enough for a party.
Lump Crab Meat Recipes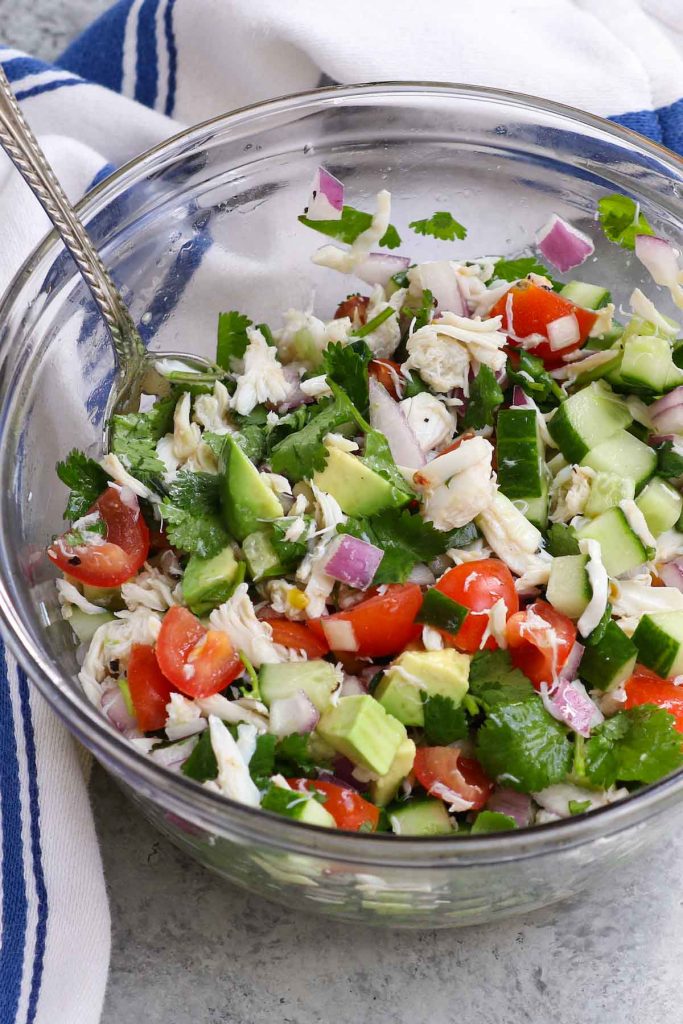 This fresh and flavorful ceviche makes a tasty Mexican side dish. It's a light and refreshing salad that's best served cold.
This simple and easy real crab salad takes just 15 minutes to make, perfect for a quick lunch or light dinner. You can also serve it with pasta, bread, or rice.
Nothing could be more comforting than a bowl of this thick, meaty soup. Best of all, it practically cooks itself in your slow cooker.
Enjoy Maryland style crab cakes between slices of a brioche bun with all your favorite fixings.
Other Popular Crab Meat Recipes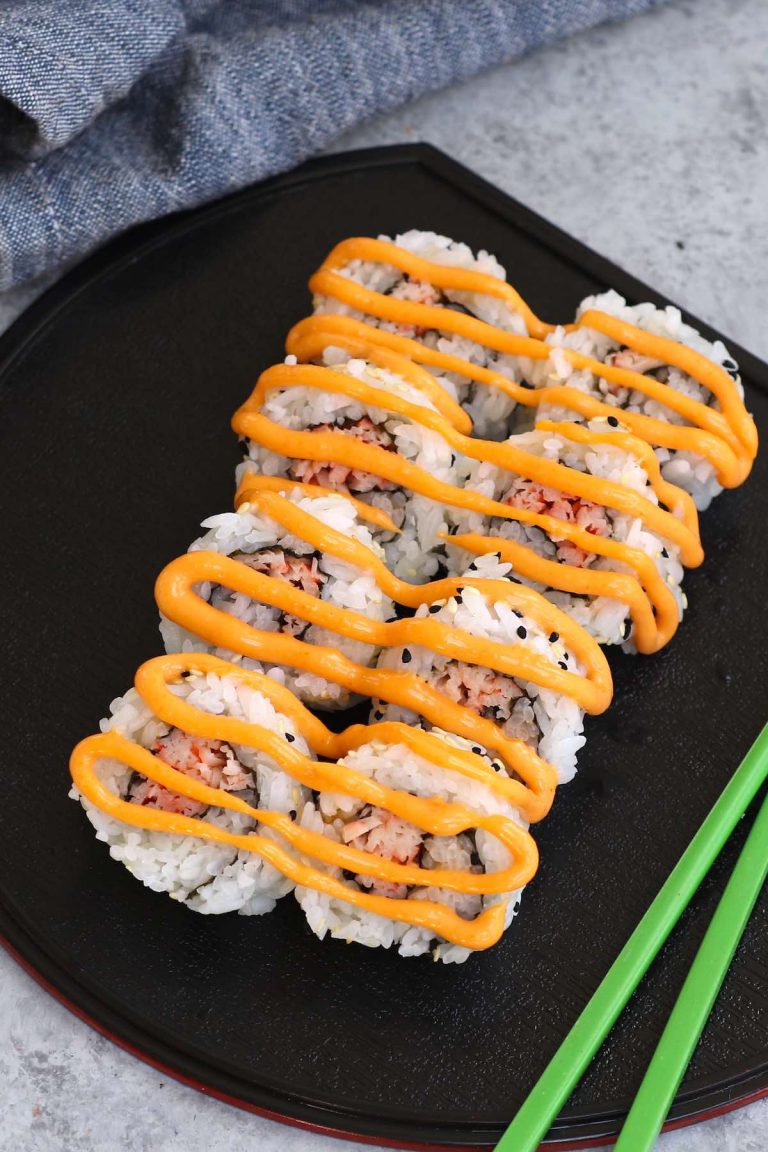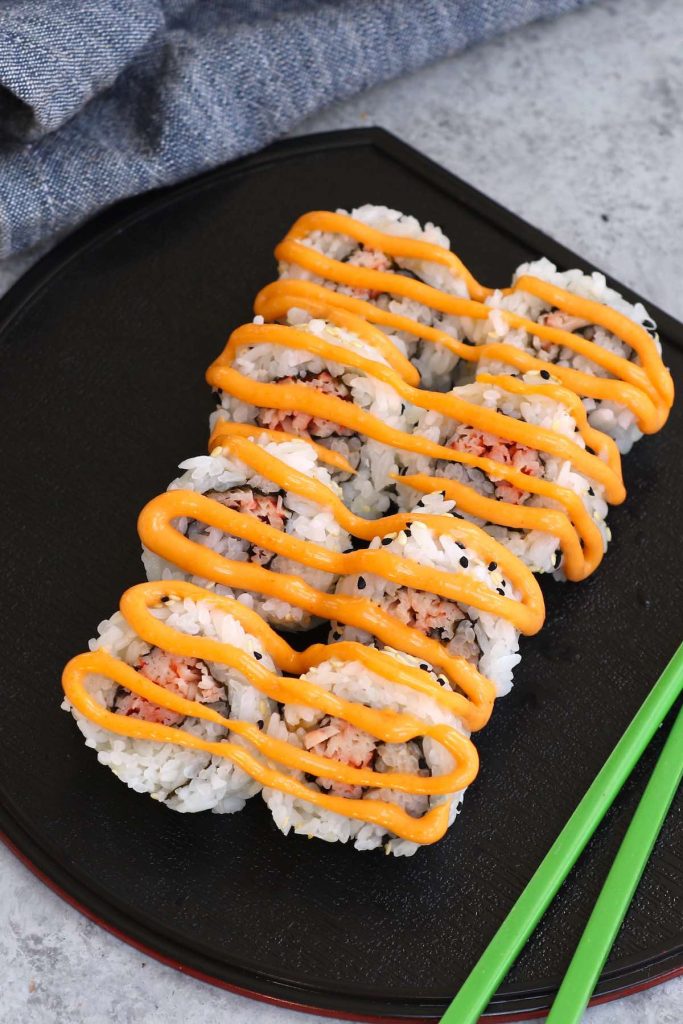 This popular sushi roll has a creamy texture and a fiery kick. Made with imitation crabmeat.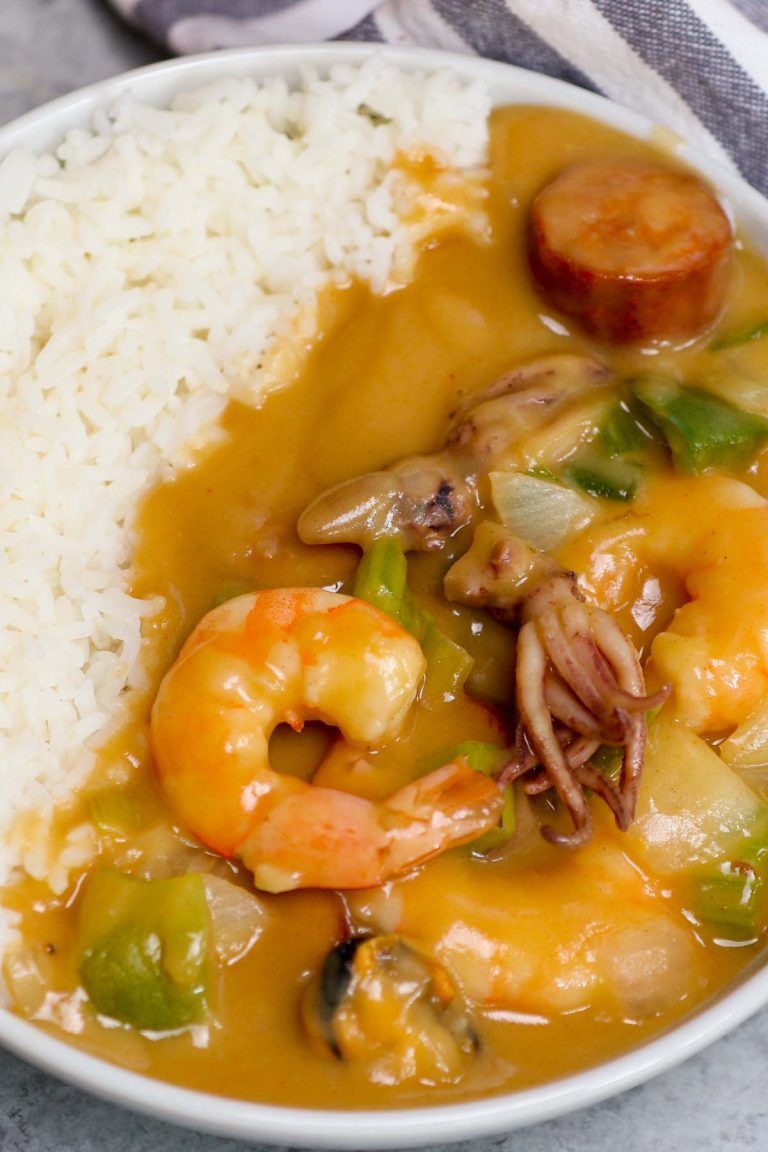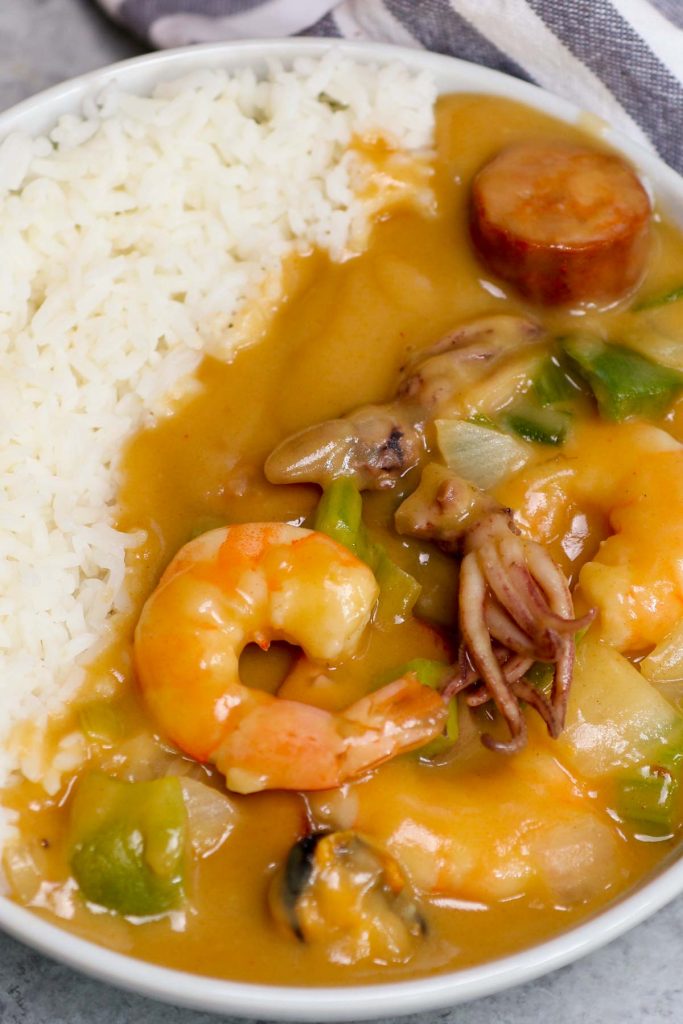 This southern stew is hearty, flavorful and perfect for a cozy night in. Made with crabmeat and a seafood medley.
Thai-inspired fried rice is loaded with chunks of crabmeat for a satisfying meal. Dinner will be ready in less than thirty minutes.
Crab pairs beautifully with avocado and mango in this refreshing salad. It's the perfect side dish for a special occasion or fancy meal. Plus, you can easily make it in advance.
Calling all deviled egg fans! This recipe takes this classic appetizer to an entirely new level by using crab meat in the filling. It's simple, elegant and absolutely delicious!
If you're looking for a recipe with some heat, try stuffing jalapeno peppers with crab meat. They only take 20 minutes and are perfect for game day get-togethers and more!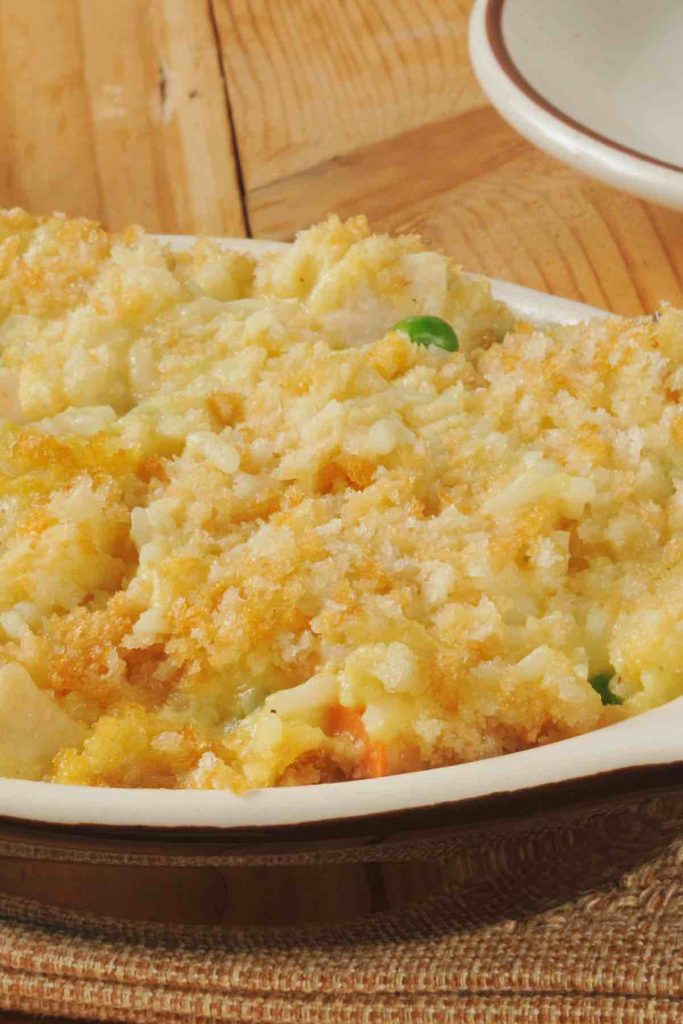 This southern-style casserole has shrimp and crab for an explosion of rich seafood flavors! Try making it for a holiday or dinner party and watch the rave reviews come in.
Move over crab cakes. These crispy fritters combine crab and corn in a light batter. You can serve them with a spicy aioli for an irresistible appetizer everyone will love.
If you haven't tried stuffed fish, then this recipe is for you. Flounder is filled with a delicious crab and spinach filling before cooking. Then it's served with a lemony cheese sauce for a truly impressive dish.
FAQs
Is Canned Crab Meat Already Cooked?
Yes, canned crab meat is already cooked, making it a convenient way to enjoy this seafood. Popular brands include Bumble Bee and Chicken of the Sea.
What Can You Eat Crab Meat with?
Crab meat is a tasty protein that can be prepared in a variety of ways. Crab meat is delicious in sushi rolls, pasta dishes or combined with mayonnaise and chopped onions for a refreshing salad.
Crabs are also an essential ingredient in a seafood boil or seafood gumbo, along with corn, sausage, and other shellfish.
Is canned crab meat real crab?
Yes, canned crab meat is real crab unless indicated otherwise. There are two main types: lump crab meat and claw crab meat.
Why do you soak crab meat in milk?
Soaking crab meat in milk for about 30 minutes can help remove any fishy odors while reducing any briney taste. Discard the milk and use the crab as directed in recipes. 
Is Crab Meat Healthy
Crab meat is nutritious including vitamin B12, selenium, zinc and antioxidants. However, it can also be high in cholesterol and sodium, so is best consumed in moderation.
Can You Freeze Crab Meat?
You can freeze crab meat for up to 3 months in an airtight container without much deterioration. However, given the high cost of crab, it's best to use it fresh when possible.
You May Also Like
Easy Crab Meat Salad Recipe
Made with succulent crab meat, lemon, and fresh veggies, this easy crab salad is zesty, flavorful, and refreshing. It's one of our favorite crab meat recipes and perfect for a summer side dish.
Print
Pin
Rate
Ingredients
3/4

lb

canned or cooked crab meat

1/2

cup

fresh lemon juice

1

cup

diced tomatoes

1

cup

chopped red onion

1/2

cup

chopped cilantro

salt and pepper

to taste

1/2

medium cucumber

diced

1/2

medium avocado

diced
Instructions
Drain the crab meat well if you use canned crab.

Add tomatoes, onions, cilantro, and lemon juice to a large bowl. Mix well.

Add crab meat, and season with salt and pepper to taste. Mix until combined.

Cover with a piece of plastic wrap, and store it in the refrigerator.

Let it rest for 30-60 minutes.

Add diced cucumber and avocado right before serving. Mix gently. Serve and enjoy!
Tried this recipe?
Follow or tag us on Pinterest @izzycooking