Wondering what Tilapia Internal Temp is best? Measuring the internal temp of tilapia helps ensure perfectly cooked fish while ensuring harmful bacteria have been eliminated.
So, you just bought some fresh tilapia and want to get it cooked just right? Knowing the proper internal temperatures for the fish that you cook is important. Fish such as Tilapia can be tricky to cook, so knowing its internal temperature when it's done is critical.
Don't worry, we got you. In this article, we will show you the best and easiest preparations for tilapia, whether it be a whole fish or a fillet.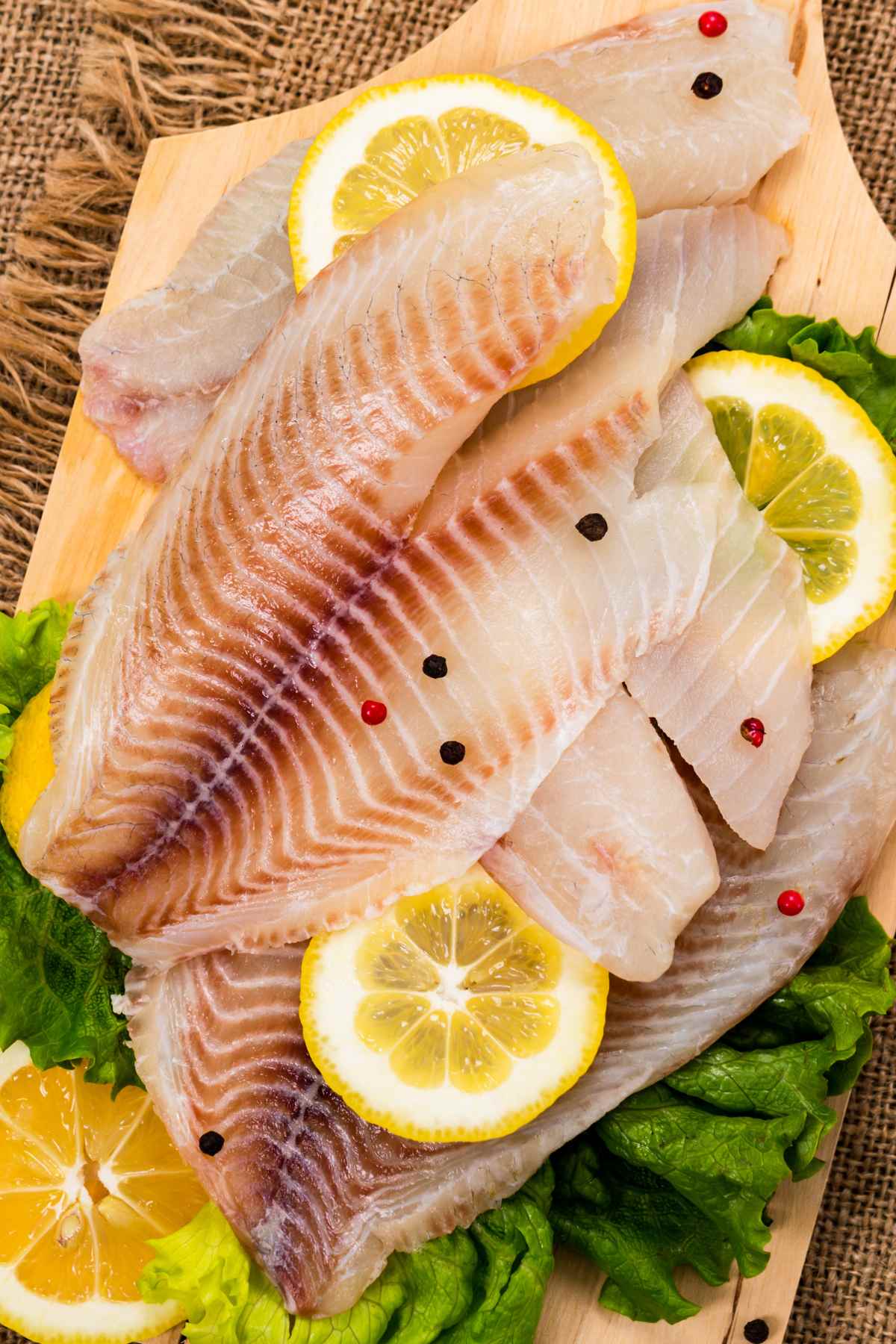 What Is Tilapia?
Tilapia is a mild and white-fleshed fish, similar to cod. It is more delicate than cod and is often paired with marinades or white sauces.
As tilapia is a thin fish, it is one of the fastest you can cook. You can cook tilapia in various ways, including pan frying or roasting in the oven. This versatile fish can be flavored in many different ways making it perfect for curry, rice dishes, or Italian-style meals. The possibilities here are endless!
Internal Temp of Tilapia
Tilapia is cooked when the internal temperature is 145°F (63°C) in the thickest part of the fillet, according to the FDA. At this temperature, harmful bacteria have been eliminated making the fish safe to eat. The flesh should be opaque and flake easily with a fork.
Since the temperature keeps rising after cooking, you can usually remove the fish safely from the heat source at 140°F (60°C). The carryover cooking will bring it to a final temp of 145°F (63°C).
At What Temperature Is Tilapia Done?
Despite the FDA's guidance, many people find that tilapia is most tender when removed from the heat at a lower internal temp of 130°F (52°C). However, if you do this, it's crucial to buy the freshest possible tilapia from a reputable fishmonger and cook it the same day.
That means it's not a good idea to take farmed, frozen tilapia from overseas farms and cook it to 130°F. The risk of contamination is higher on these products and could be unsafe.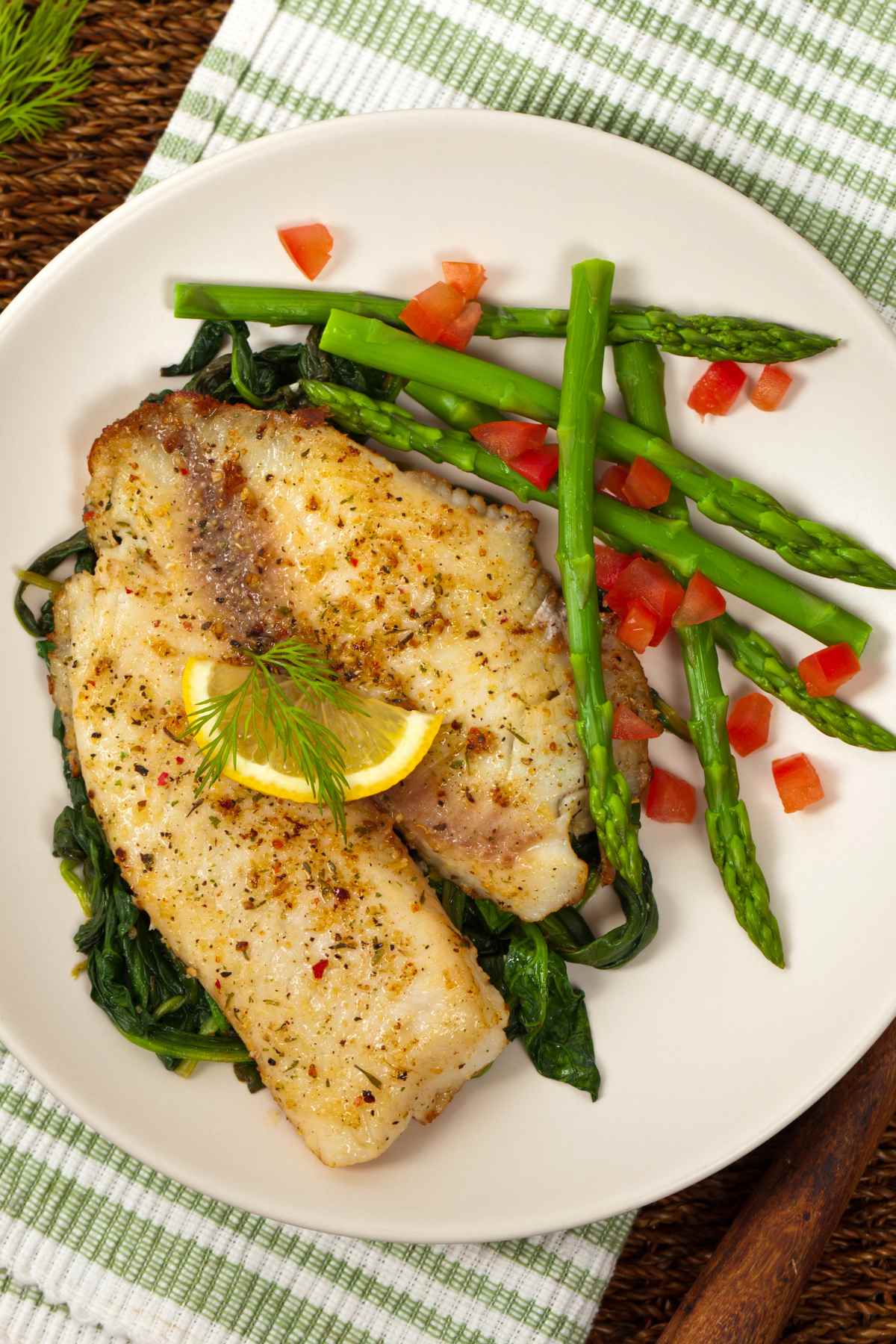 How to Measure the Internal Temp for Tilapia
To measure the internal temp for tilapia, insert the probe of an instant-read thermometer into the middle of the thickest section of the fish. Wait a few seconds for the reading to stabilize. If it's below 140°F (60°C), keep cooking the fish. If it's above that level, remove immediately from the heat. It can be served right away and does not need to rest.
If you are grilling or smoking tilapia, you may prefer to use a dual-probe wireless thermometer that remains inserted for continuous monitoring throughout cooking. This avoids having to open the grill and lose the heat!
How Long to Cook Tilapia and at What Temperature
Tilapia Temperature Oven: If you are baking your tilapia in the oven, you will want to bake it at 400°F for 8 to 10 minutes assuming a 6-8 oz fillet. Whole tilapia will take 15 to 20 minutes depending on the size.
Pan Fried Tilapia: In a preheated skillet, tilapia fillets will be done in 2 to 3 minutes per side over medium heat. A fish spatula is helpful for flipping the fish intact.
Tilapia Temperature Grill: Cook tilapia on the grill at 400°F or gas mark 6 on the grill.
Sous Vide Tilapia: Use a water bath temperature of 140℉ and cook tilapia fillets for approximately 30 minutes.
Cooking Tips
Buy the freshest tilapia possible and from a reputable source for a safe and tasty experience.
Pat dry with paper towels before cooking. This step removes excess moisture to help you get a nice golden crust on the tilapia.
Rub generously with a high-temperature oil like canola or refined olive oil to prevent sticking to the pan or grill.
Season generously with herbs, spice and some salt. The fish is very mild-tasting and takes well to some seasoning. You can also consider a cream sauce.
Measure the internal temp using an instant-read thermometer to get the perfect doneness.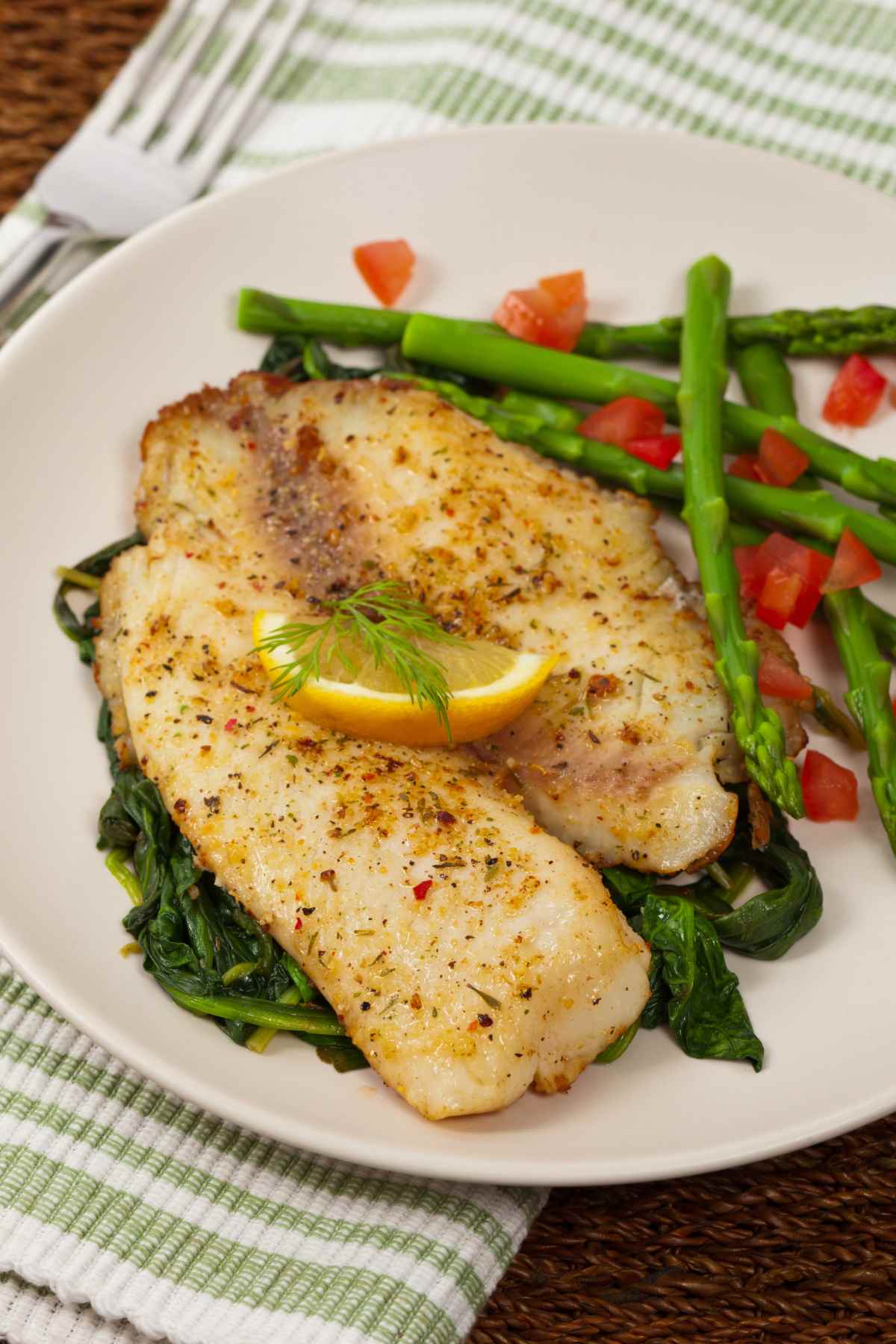 FAQ
Does Tilapia Have to be Fully Cooked?
Yes, tilapia should be fully cooked to an internal temp of 145°F (63°C) for food safety reasons.
How Do I Know When Tilapia is Done?
The best way to tell if your fish is done is by testing it with a fork at an angle, at the thickest point, and twist gently. The fish will flake easily when it's done and it will lose its translucent or raw appearance. The internal temperature should reach 140 to 145°F before removing from the heat.
What Happens If You Eat Slightly Undercooked Tilapia?
With slightly undercooked tilapia, you are rolling the dice. You may feel fine, especially if it's high-quality, sushi-grade tilapia. However, you may get food poisoning with symptoms such as abdominal cramping, nausea, diarrhea etc.
You May Also Like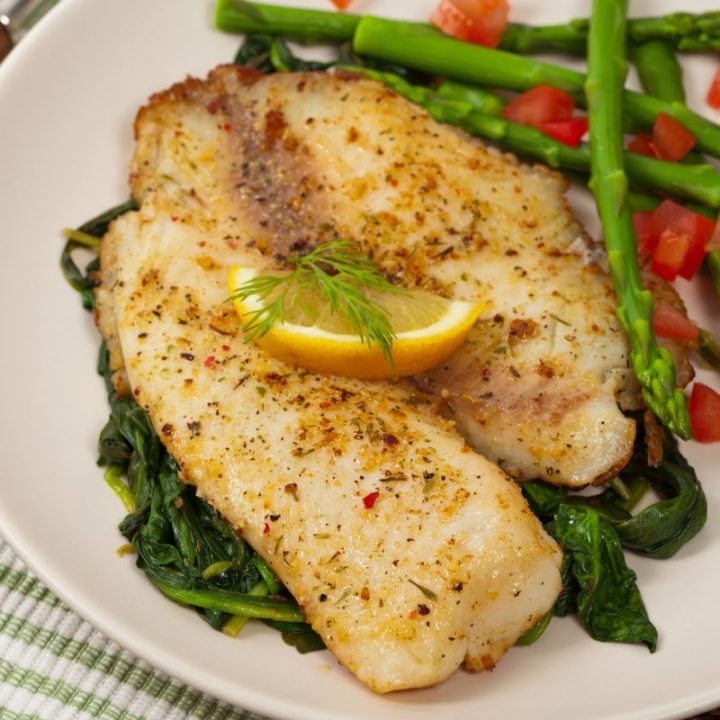 Easy Baked Tilapia
Wondering what Tilapia Internal Temp is best? Measuring the internal temp of tilapia helps ensure perfectly cooked fish while ensuring harmful bacteria have been eliminated.
Print
Pin
Rate
Ingredients
4

tilapia fillets

6 ounces each

3

tablespoons

butter

melted (unsalted recommended)

3

tablespoons

lemon juice

1

teaspoon

minced garlic

or garlic powder

2

sprigs

fresh thyme or oregano

optional

salt and pepper

to taste
Instructions
Preheat the oven to 400°F, placing the oven rack in the upper middle position. Line a 13×9-inch baking dish with parchment and set aside.

Pat dry the tilapia fillets with paper towel and place in the prepare pan.

In a small bowl, whisk together the melted butter, lemon juice, garlic, salt, pepper and optional herbs.

Brush the tilapia evenly with the butter mixture until fully coated.

Bake uncovered for about 10 minutes. After 8 minutes, check the internal temp of tilapia by inserting an instant-read thermometer into the thickest part of the fish. You can remove it from oven with a reading of 140°F (60°C) for a final temp of 145°F upon serving.
Notes
If you don't have a thermometer, the tilapia should be translucent going on opaque and flake easily when ready. Note this method is less accurate than measuring internal temp.
Tried this recipe?
Follow or tag us on Pinterest @izzycooking