We've collected 16 Best Sides For Pork Chops that are easy to make at home. From veggies to rice, potatoes, and pasta, these side dishes are our favorites, and go well with both bone-in and boneless pork chops!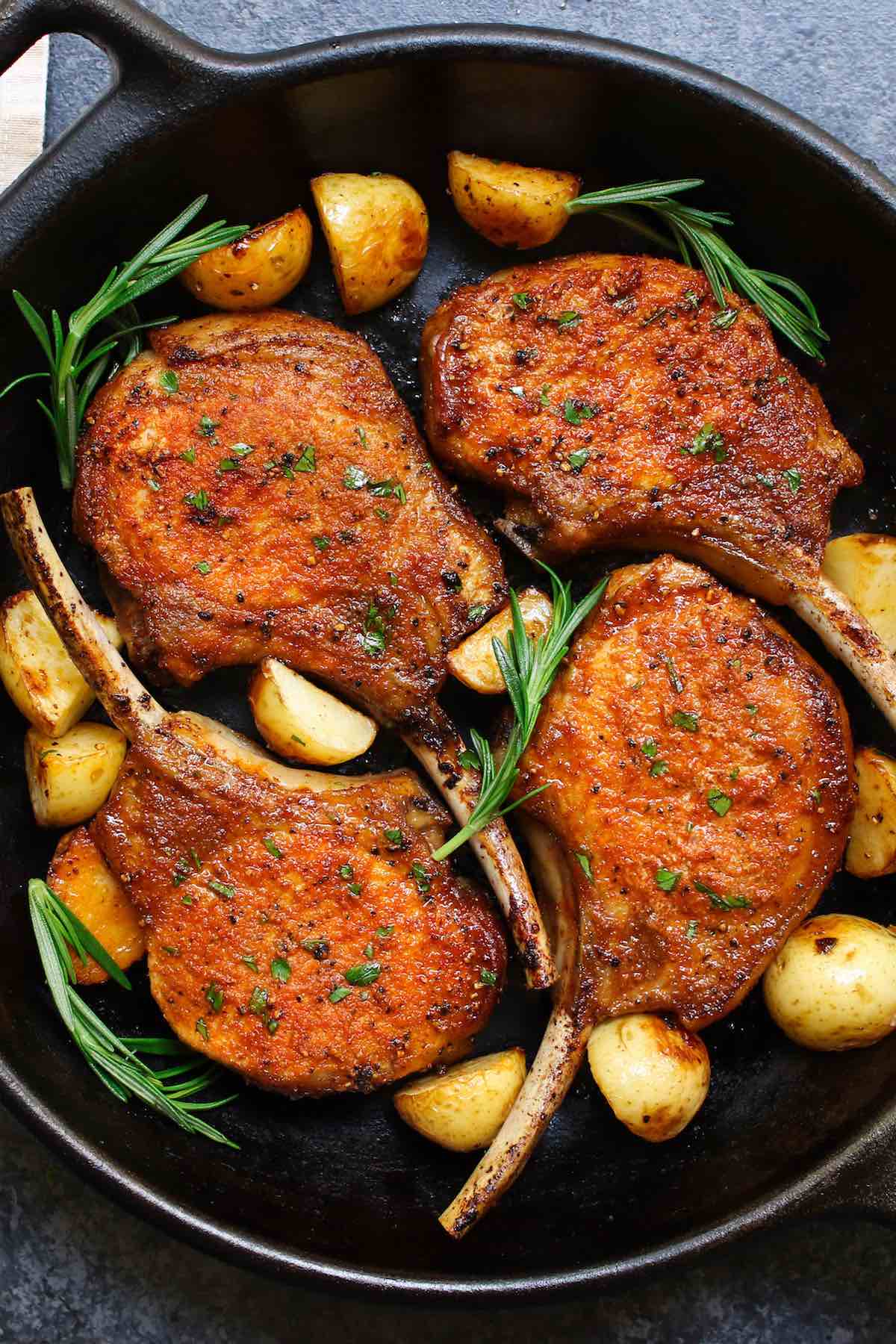 What Vegetables Go Well with Pork Chops?
If you'd like to serve vegetables with pork chops, you'll be happy to know that pretty much any vegetable goes well with pork chops. From broccoli, potatoes, green beans, carrots, squash, onions, asparagus, and zucchini, your choices are endless! If you are wondering how to cook pork chops, check out our 26 Best Pork Chop Recipes.
What Can I Cook with Pork Chops?
Pork chops have a mild flavor and are easy to pair with many ingredients. If you're searching for a more hearty dish, you can add potatoes, rice, or pasta to your pork chops. But if you're looking to keep things on the lighter side, then opt for some vegetables such as broccoli, asparagus, or green beans. When serving a larger crowd, then be sure to cook a salad, cornbread, and some vegetables in order to have enough to go around. 
Side Dishes for Fried Pork Chops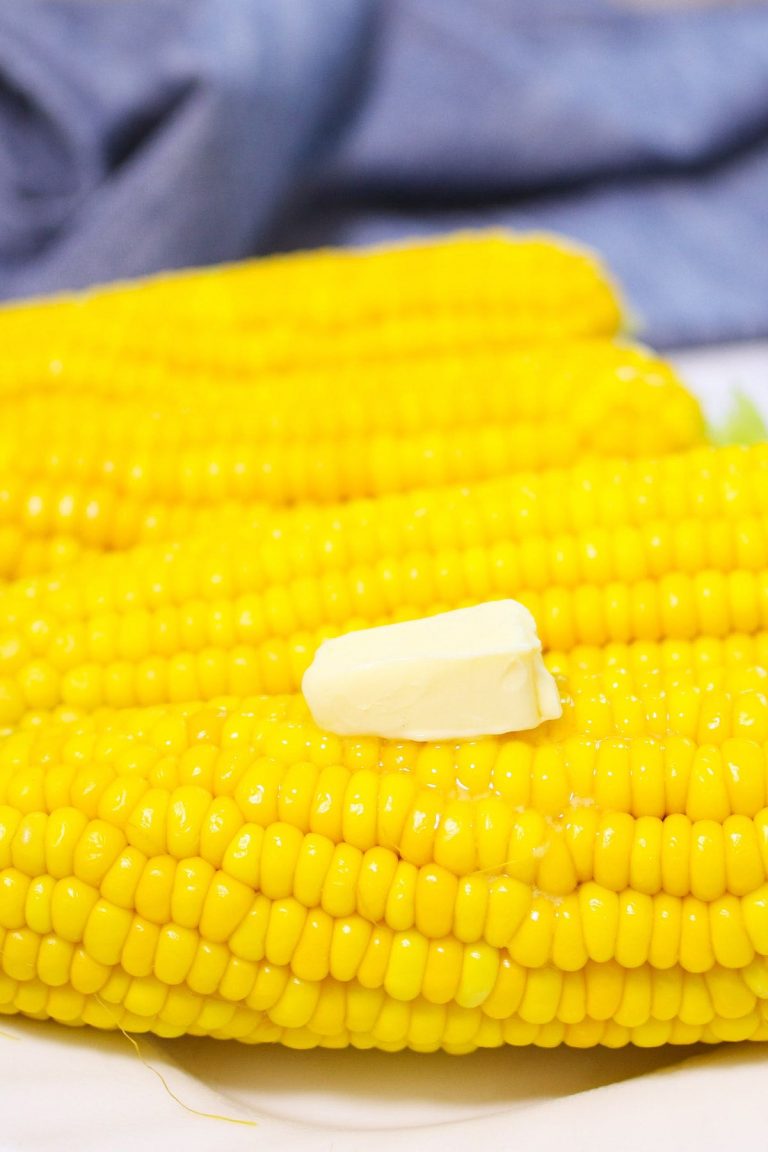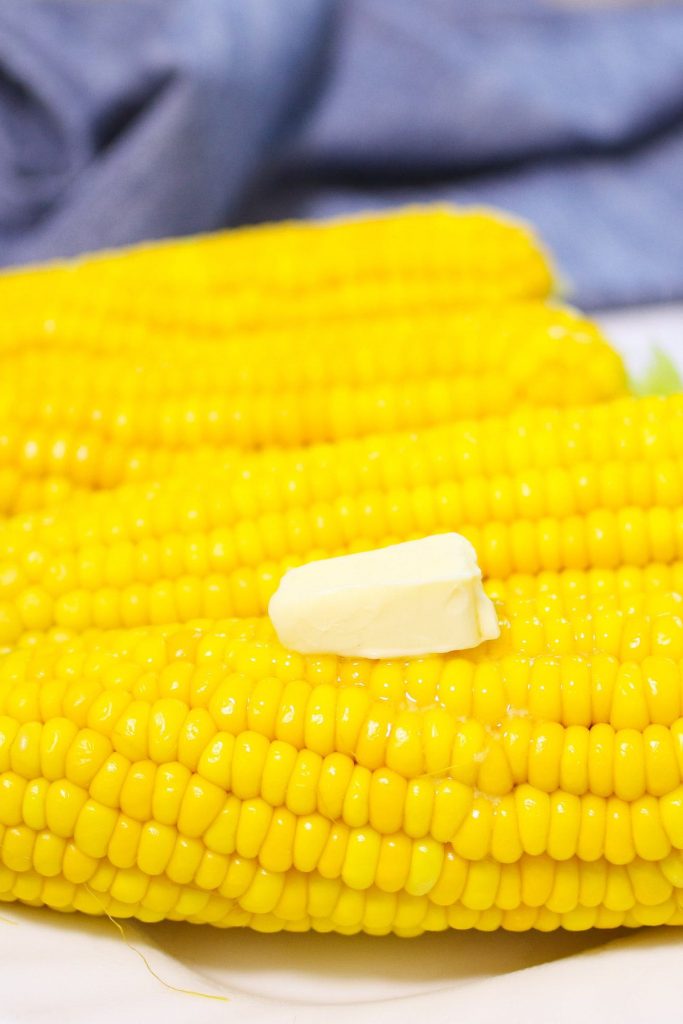 Summer months call for gatherings, parties, and eating outdoors! With this recipe, you will learn how to boil corn on the cob that produces sweet and tender corn every time! Serve them hot with butter and salt for a delicious side dish or appetizer that everyone will love!
Here is the answer to a must-have side fish – glazed carrots.  This recipe makes the most tender and tasty baby carrots! Plus, it takes less than 10 minutes of your time and requires only 4 ingredients!
Is there anything better than coming home to the aroma of homemade cornbread? With this recipe, not only will you fill your home with the wonderful smell, but will have cornbread that has a crisp golden crust and moist, fluffy center! Plus, it only takes 25 minutes from start to finish! 
Probably the best way to cook frozen french fries – air frying. They're perfectly golden and crisp on the outside and fluffy and tender inside. Much healthier than deep-fried fries. Dip them into your favorite sauce or smother both of your pork chops and fries in a delectable gravy!
Low-Calorie Sides for Pork Chops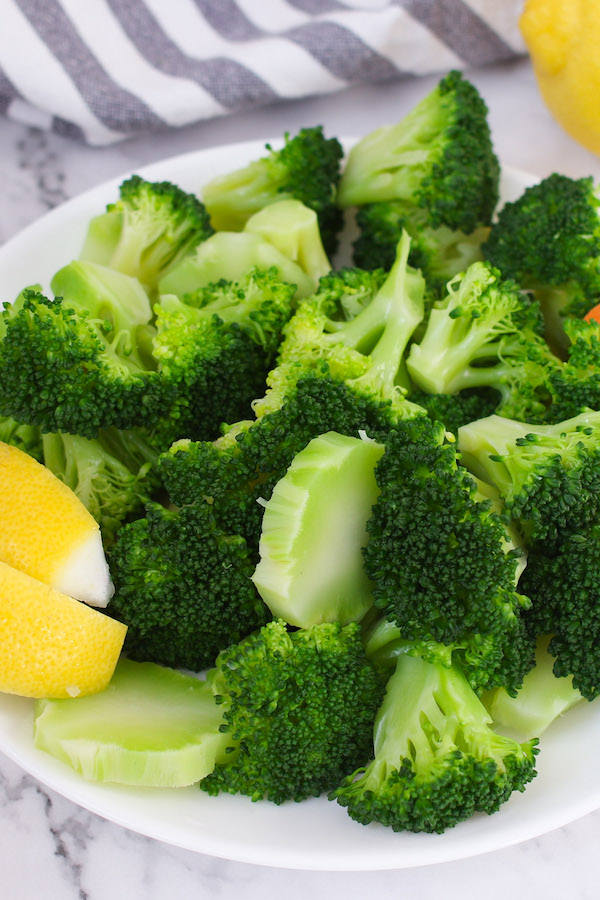 If you're looking for a quick and easy side dish that is both healthy and delicious, then look no further than steamed broccoli! In this recipe, you will get tips and tricks on how to steam broccoli so that it bursts with flavors with a bright green color!  
Crisp and tender, that's exactly what you will get when you use the air fryer for your asparagus. It will take you about half the time to cook and only requires 4 simple ingredients! Plus, this recipe is vegan, low-carb, and Keto!!  
They are flavorful, crispy, and caramelized from edge to edge! To get that tender texture, use the sous vide cooking method followed by a quick sear in the pan. 
Rice Side Dishes for Both Bone-in and Boneless Pork Chops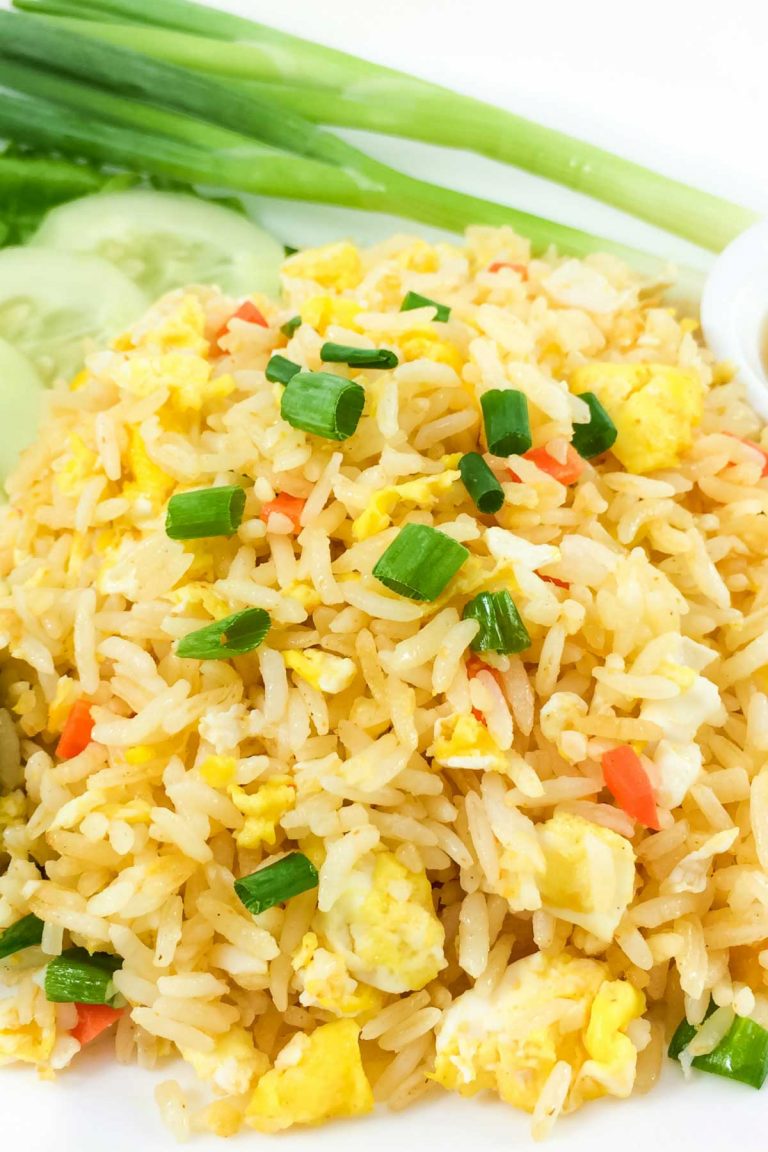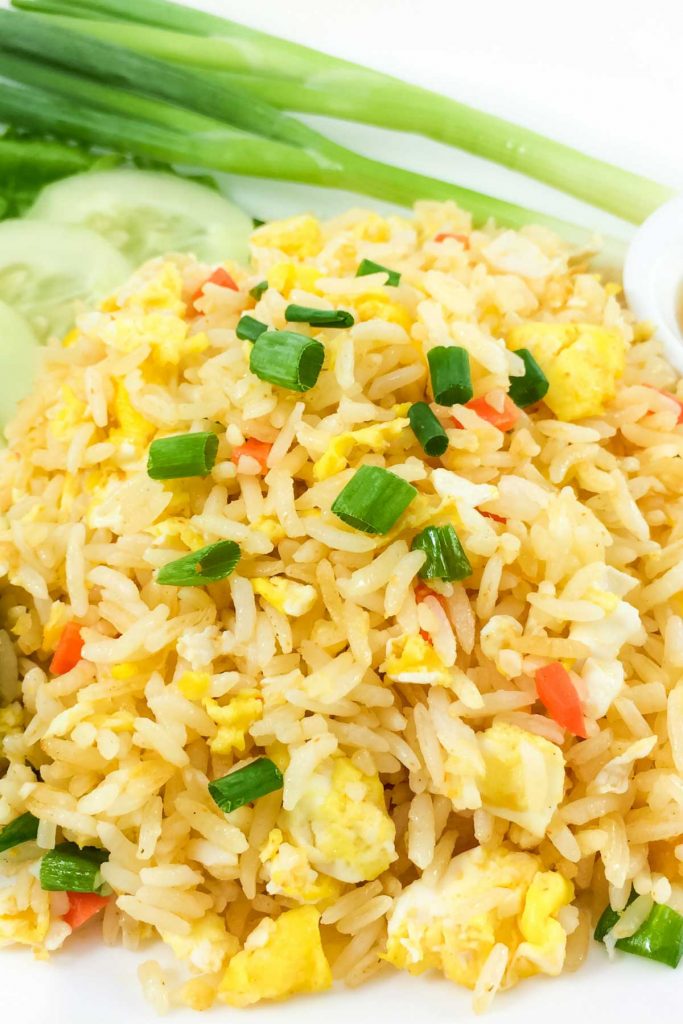 Loaded with vegetables and scrambled eggs, Benihana fried rice is a Japanese restaurant-style dish. Plus, you can easily customize this dish by adding chicken, shrimp, steak, or pork chops, making this the ideal rice side dish.
Short on time? Try this microwave cauliflower dish for a change. You may be surprised at how light and fluffy the cauliflower turns out in just a few minutes. Plus, it's keto-friendly and low-carb!
Fresher and quicker than the packaged stuff you get at the grocery store, rice pilaf is the perfect side dish for your pork chops! Add in some chopped vegetables, serve it over the Pork Tenderloin – absolutely drool-worthy!
Potato Side Dishes for Pork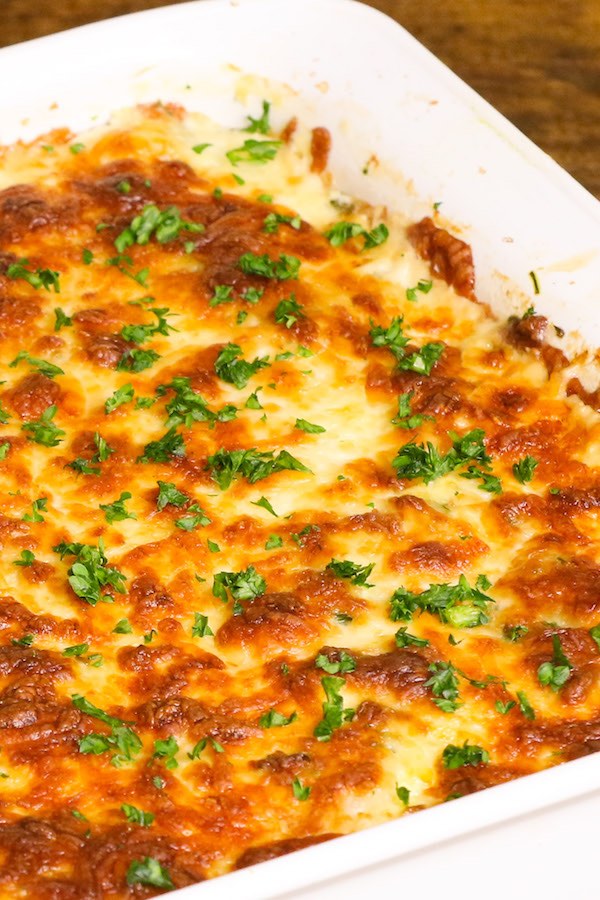 Loaded with potatoes, layered with delicious ham and cheese, and then smothered in a creamy sauce, scalloped potatoes and ham is comfort and satisfaction all in one dish! The best way to get those potatoes soft and creamy is by par-boiling them first before baking. You definitely won't be disappointed!
Rich, creamy, and full of buttery, garlicky flavor, Sous Vide Mashed Potatoes may become your new favorite side dish! You will be pleasantly surprised that the sous vide method produces richer and more intense mashed potatoes by immersing them in the buttery goodness during cooking, soaking up all the flavors! Yum!
A classic recipe that's passed down from generation to generation, creamy potato salad is the answer to your perfect side.  Using Yukon gold potatoes, eggs, and miracle whip as the secret ingredient, this creamy potato salad will surely be a hit at any of your gatherings!
Pasta Side Dishes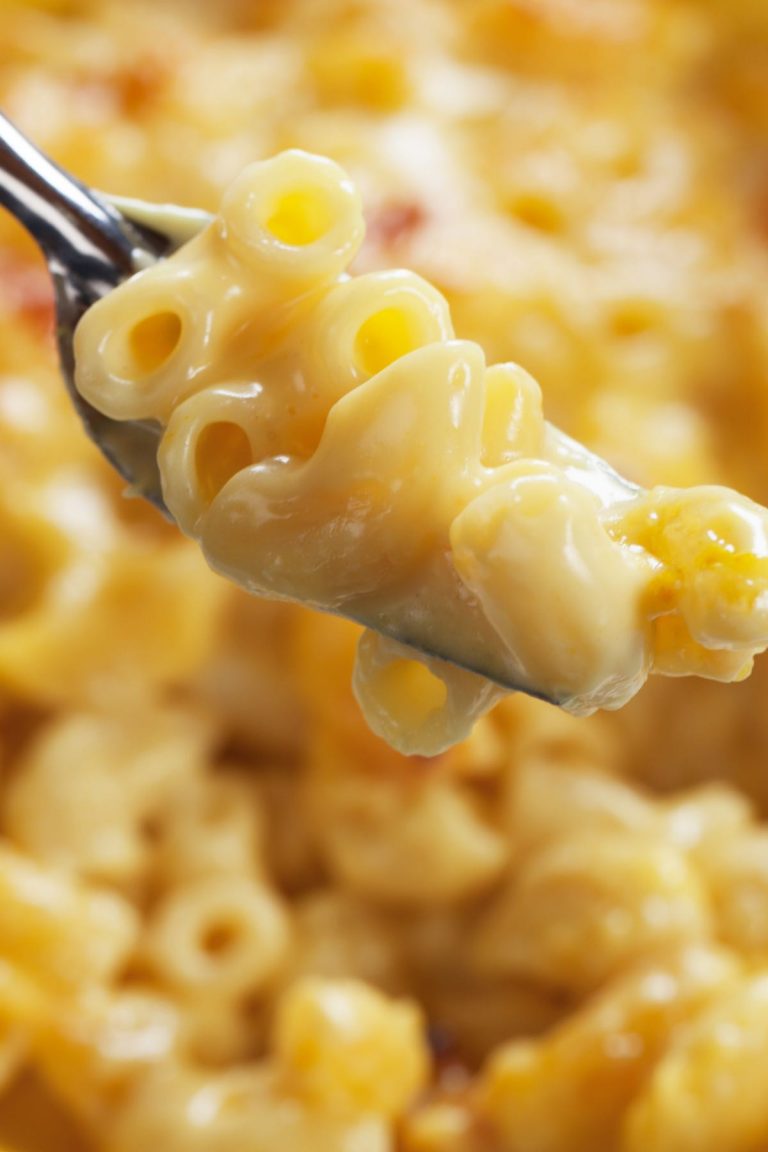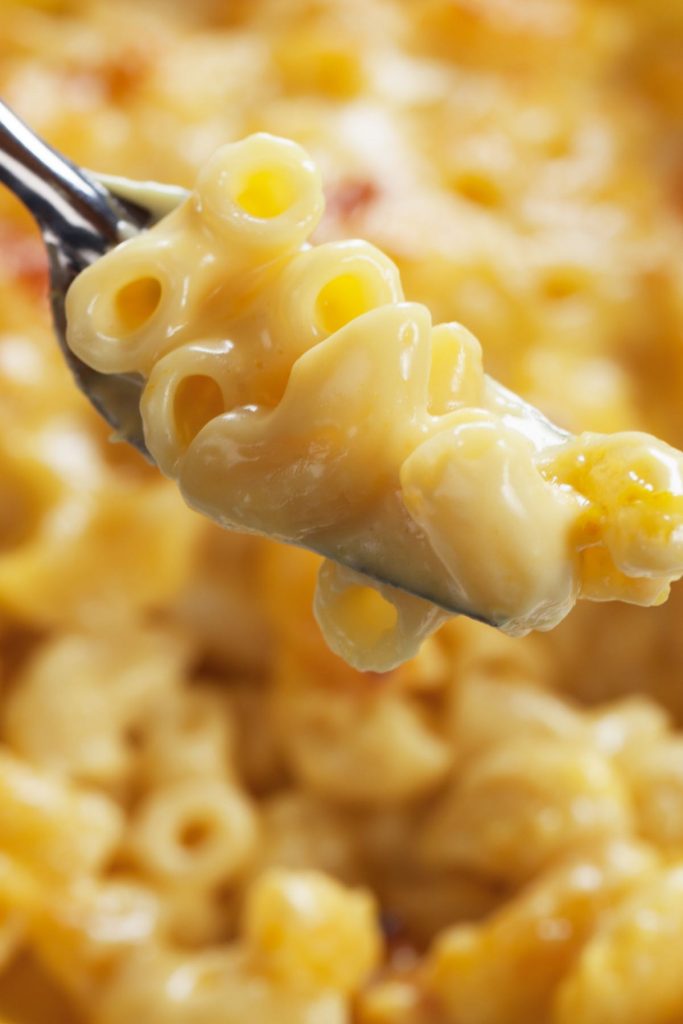 Rich and creamy, this mac n cheese is oh so satisfying! Plus, how often is it that you get a recipe straight from a country singer?! It includes sharp cheddar cheese, butter, eggs, and evaporated milk. The tip here is to make sure your slow cooker is on low to prevent it from turning out mushy. 
It's a BLT without the buns! This salad is completely refreshing, colorful, and perfect for a summertime BBQ or party! It's most likely one of the easiest pasta recipes and will be on your table in 15 minutes! 
A delicious complement for simple entrées like pork chops, garlic butter pasta shells is a versatile dish. The best part is that it includes a bit of sautéed onion, chopped fresh parsley, and a splash of balsamic vinegar to brighten the flavors.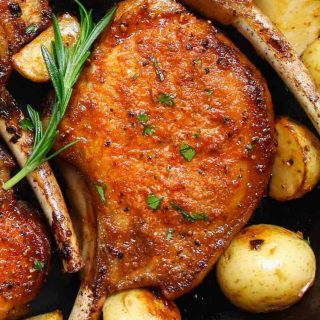 What to Serve with Pork Chops: Steamed Broccoli Recipe
Steamed Broccoli is one of the best pork chop side dishes that are quick and easy to make. Plus it's healthy, low-carb, and Keto-friendly.
Print
Pin
Rate
Ingredients
1

head broccoli

salt

to taste

ground black pepper

to taste
Instructions
Clean your broccoli head and remove the stem from the crown.

Slice the broccoli florets into small pieces. Then add the broccoli pieces in a steamer basket.

Add one inch of water to a saucepan and bring it to a boil over medium-high heat. Then place the basket inside the saucepan.

Cover the pan, and reduce heat to medium.

Steam for 5-7 minutes or until you can pierce the broccoli stalk with a fork easily.
Tried this recipe?
Follow or tag us on Pinterest @izzycooking