Do you love a refreshing Lemon Drop Shot? I do. Lemon drop shots are one of my favorite drinks when I'm out and about. It's sweet and tart with lots of lemony flavors. After years of ordering it at bars, I finally decided it's time to learn how to make a great lemon drop shot recipe at home.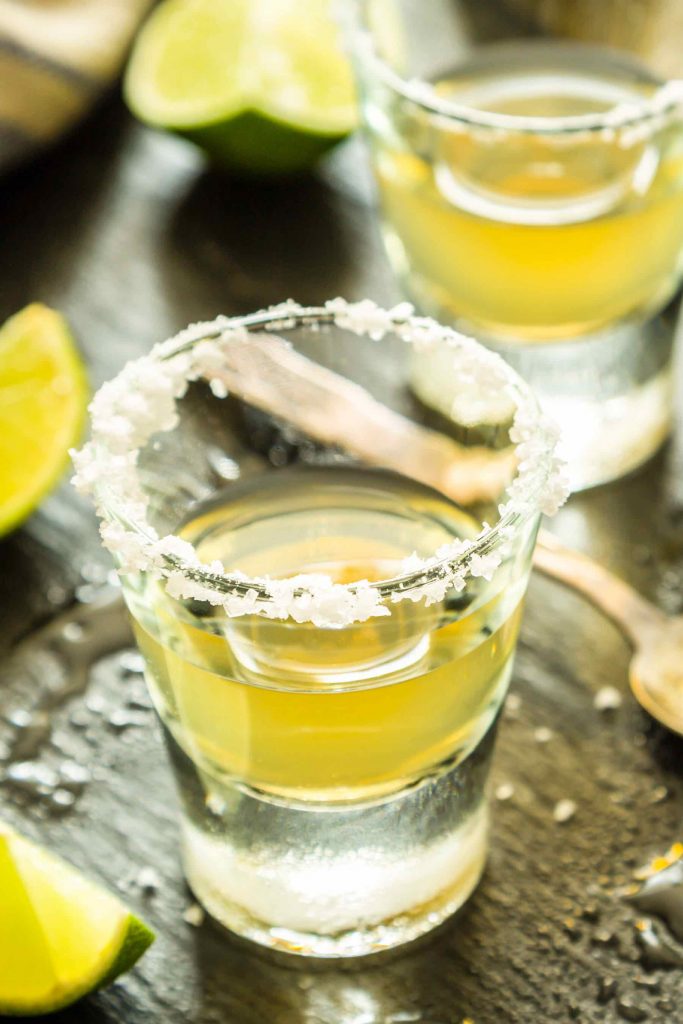 The lemon drop was invented in the 1970s by Norman Jay Hobday. It's a vodka-based cocktail that has a lemony, sweet, and sour flavor. Lemon drop cocktail is a variant of the vodka martini.
Originally served in a cocktail glass, the lemon drop was named after lemon drop candy. 
Lemon drop shot is a twist when the drink is served in the shot glass. It seems fancy, but the good news is that it's really easy to make. You'll only need 3 ingredients plus some ice cubes. The trick is selecting quality ingredients and combining them in a balanced way.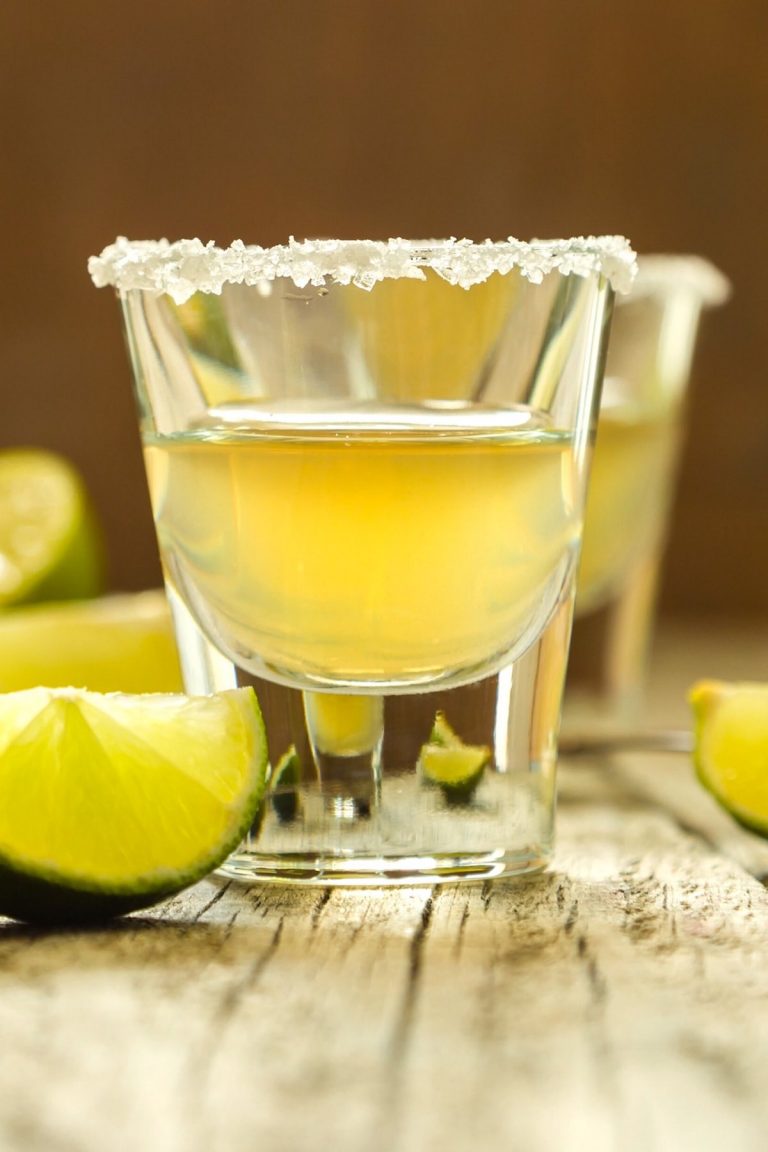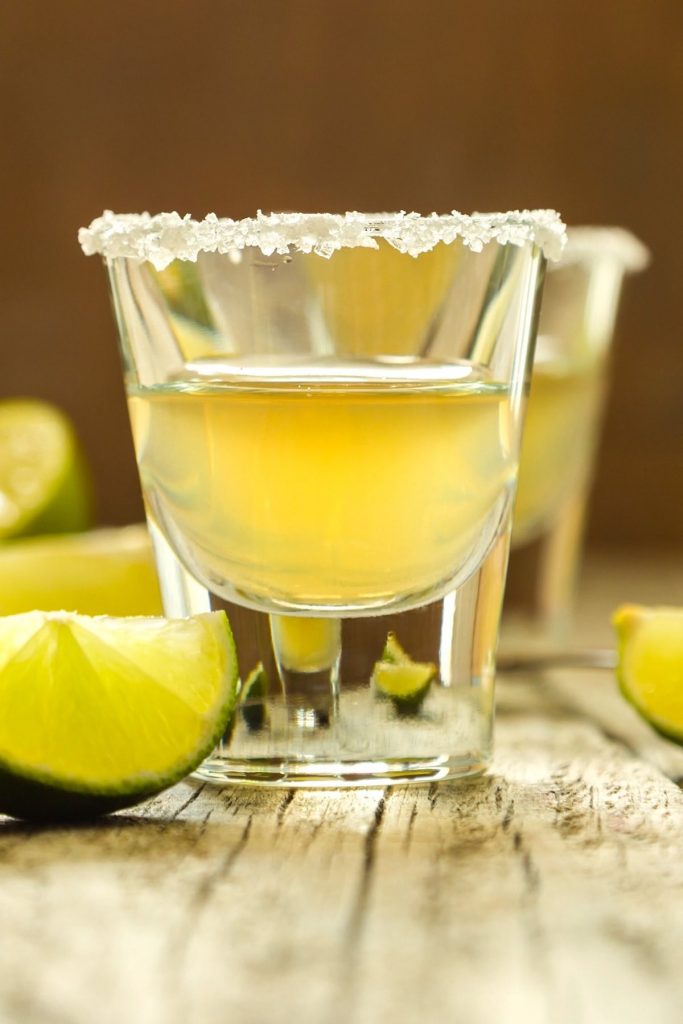 What is a lemon drop shot made of?
The best lemon drop shot has a balanced sweet and tart taste and it's really refreshing. It's made of 3 simple ingredients below:
Lemon juice
I recommend using freshly squeezed lemon juice for the best results. Strain to remove seeds and pulp. If you decide to use bottled lemon juice, go for pulp-free and avoid concentrated ones. 
I used freshly squeezed lemon juice for this recipe, and I was really pleased with the results!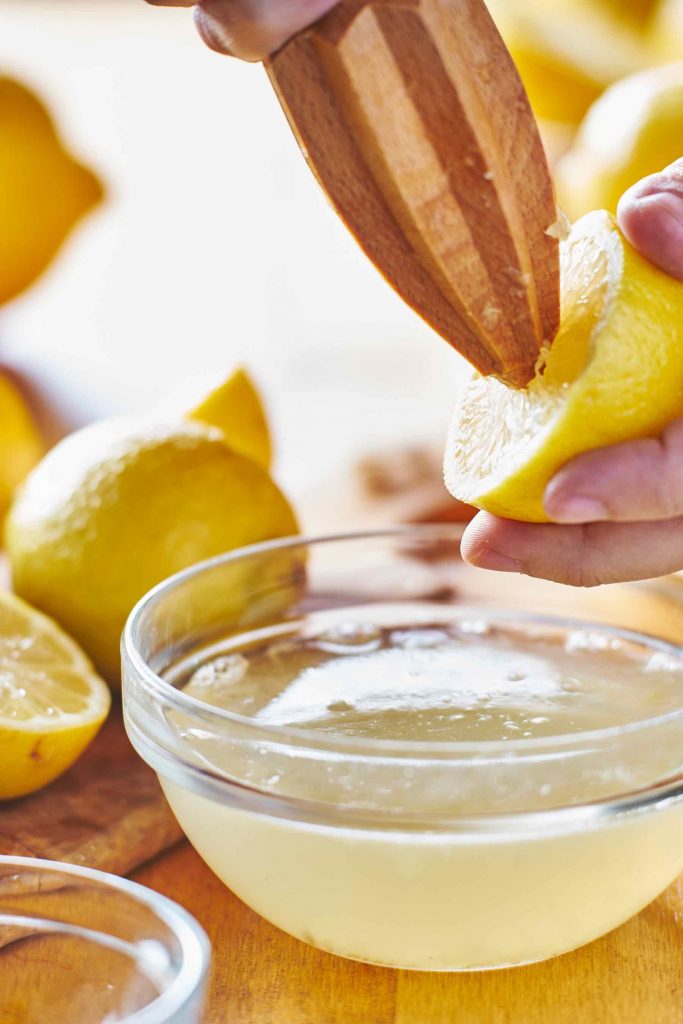 Vodka
Vodka is a classic alcohol choice for this recipe. Higher alcohol content vodka will have a stronger taste, and works well for lemon drop cocktail. My favorite options are Ketel One, Black Cow, and Boyd & Blair Potato vodka. 
Vodka storage tip: There's no need to refrigerate or freeze vodka whether it's sealed or already opened. Keep it tightly closed and store in a cool dry area at room temperature.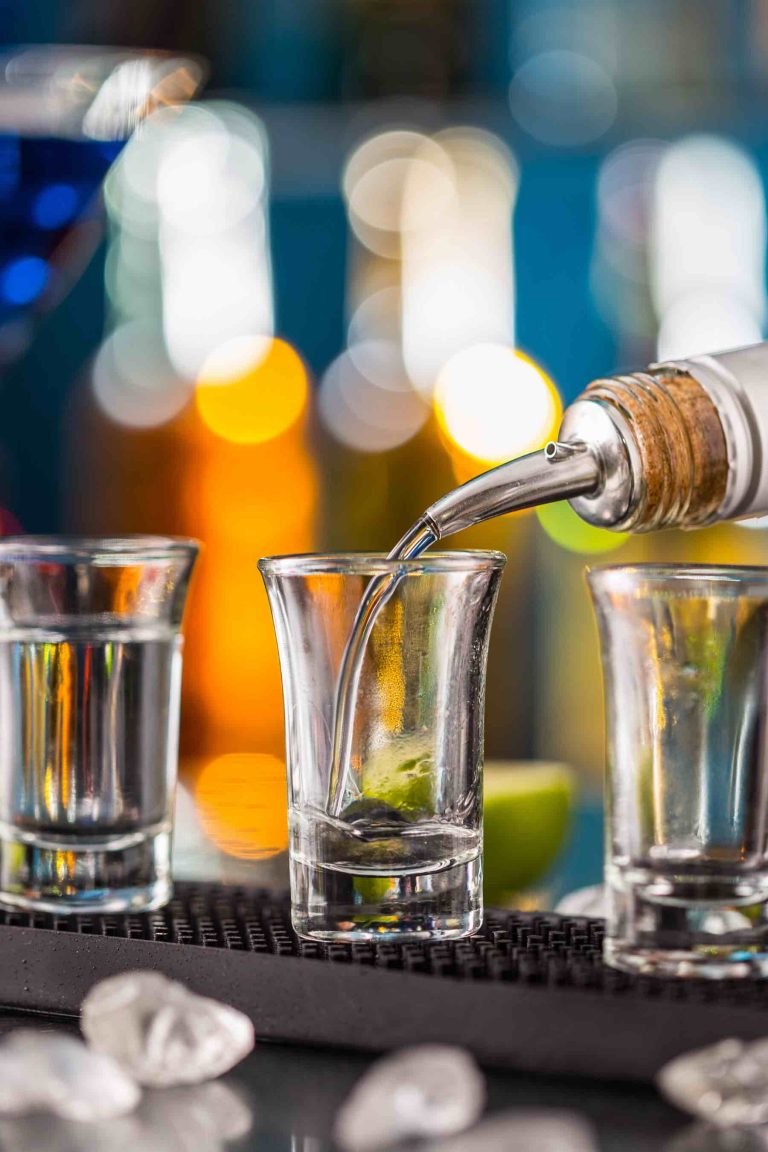 Sugar
You can use sugar cube or regular granulated sugar for this recipe. It helps to balance out the tart flavor from the lemon juice. You'll need to mix the sugar in the drink. In addition, a classic lemon drop is served in a shot glass with sugar on the rim.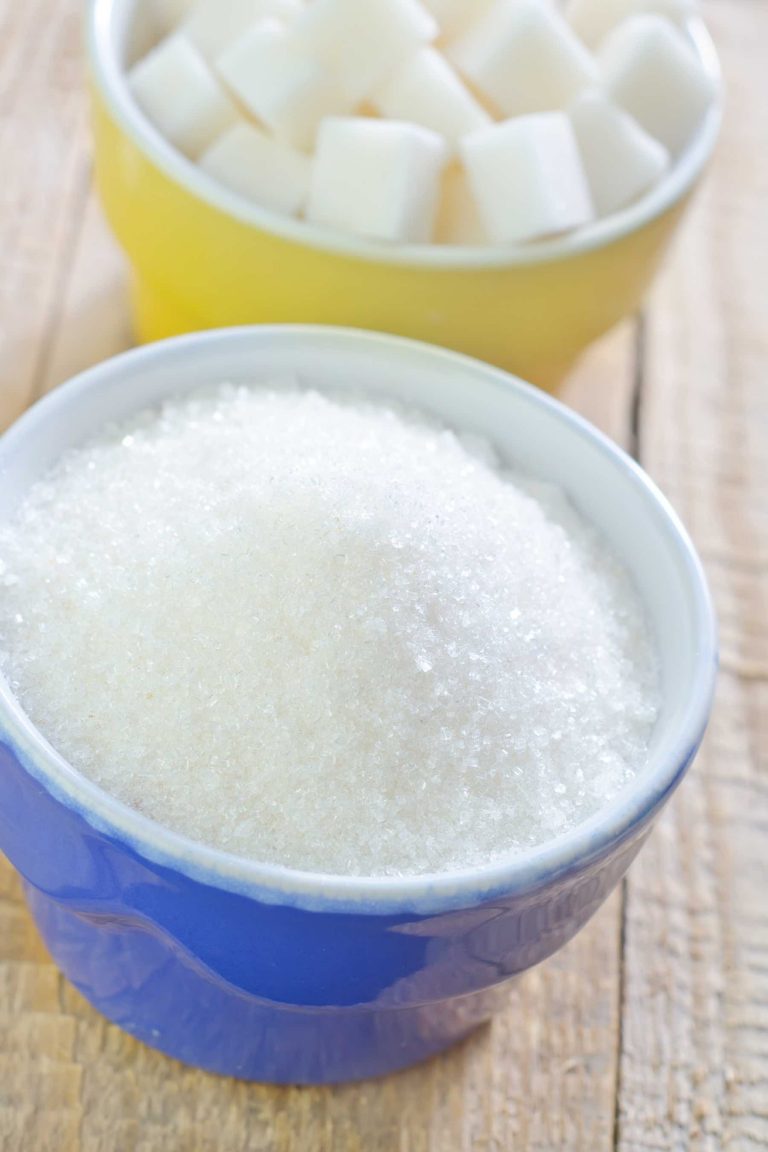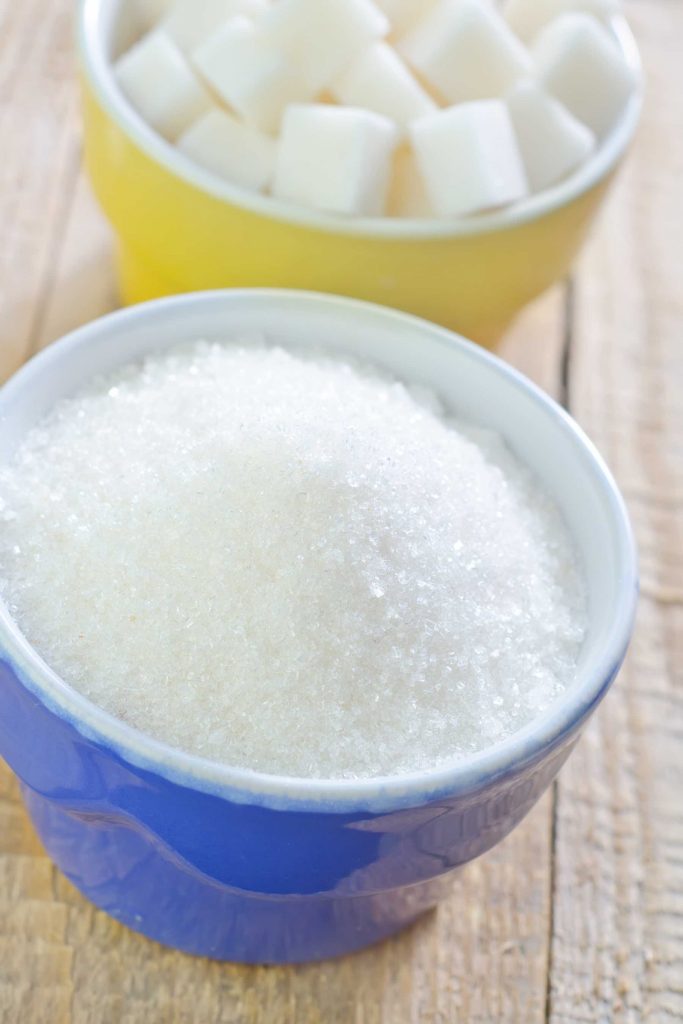 How to make the best lemon drop shot
Lemon drop shot is so easy to make with a few simple steps:
Wet the rim the shot glass and dip in sugar to coat the rim.
Gather the ingredients and fill a stainless steel shaker with ice.
Add lemon juice, vodka and sugar into the shaker.
Shake about 10 times or until sugar has dissolved.
Pour into the shot glass.
Serve and enjoy! You can suck on lemon wedges between sips.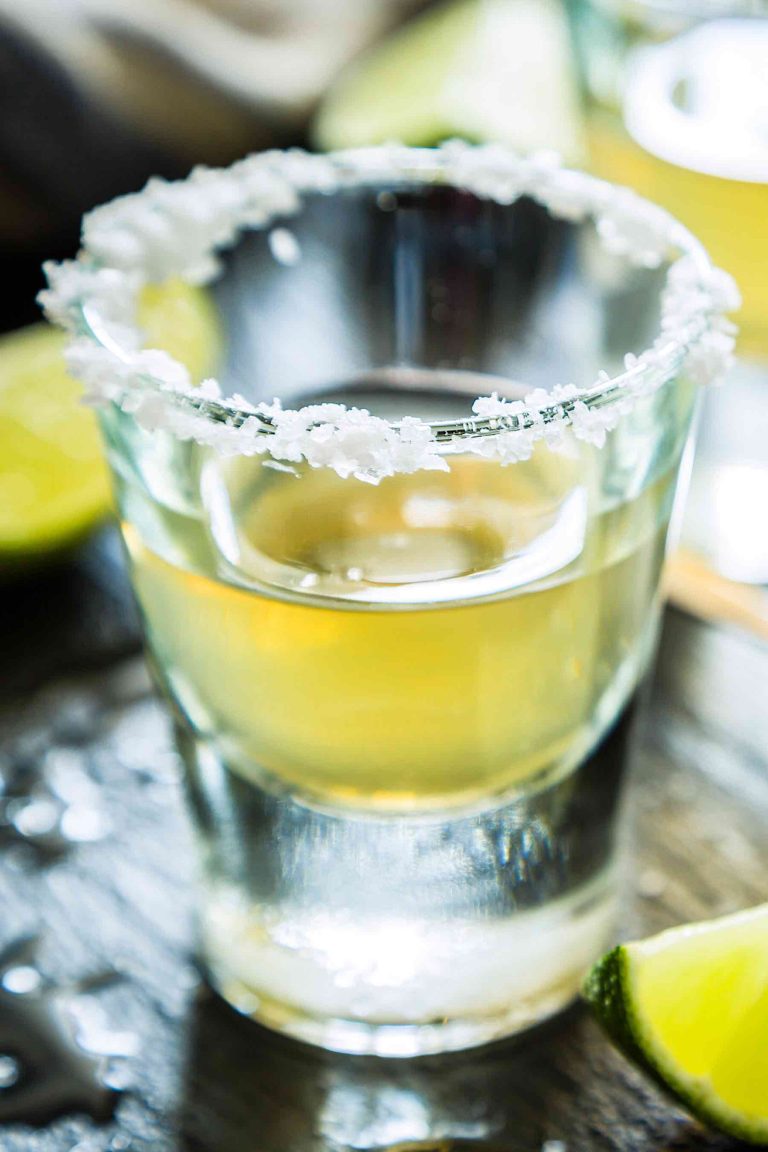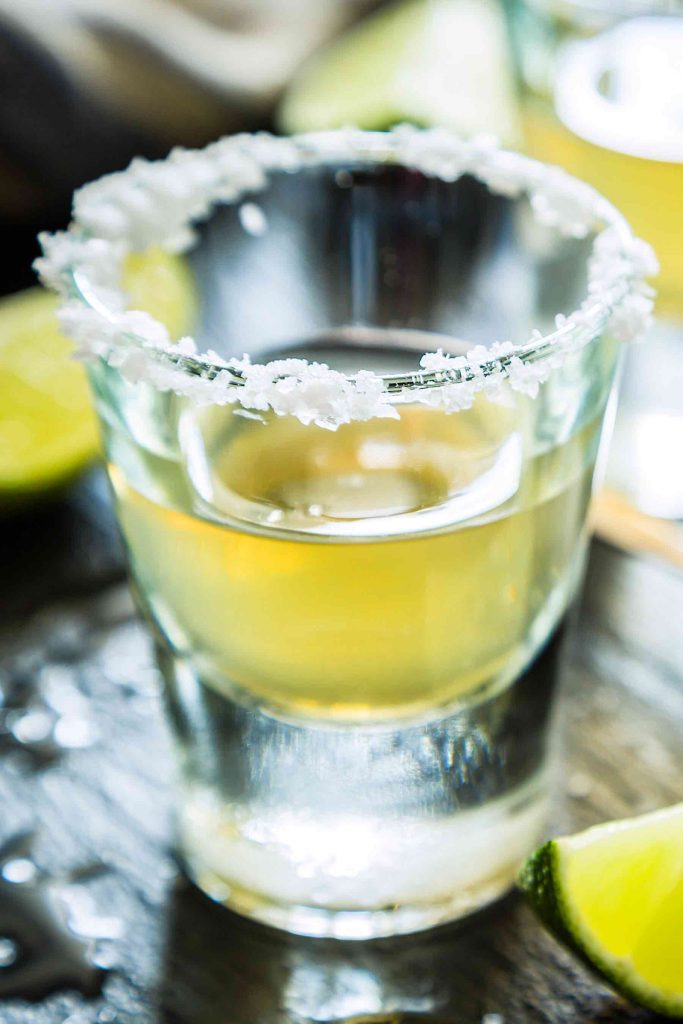 Lemon drop shot with limoncello
Limoncello is an Italian lemon liqueur that's smooth and sweet with an intense lemon flavor. It compliments lemon drop very well, and you can add it into your shot glasses for some extra lemon flavor. Keep vodka and limoncello ratio around 2:1 for a balanced taste. 
Variations
There are many variations to this classic shot and here are some popular ideas:
Blueberry lemon drop shot: Add muddled blueberries to the mix.
Raspberry lemon drop shot: Add pureed or crushed raspberries.
Add food coloring to the sugar for a colorful look.
How to rim a glass with sugar
A sugar rim is a fun and tasty way to jazz up your homemade cocktails. Besides adding some sweetness to your drink, it also makes it look like it was made by a professional mixologist!
First, use a liquid like citrus juice, simple syrup or honey to wet the rim of the glass to allow the sugar to stick. Turn the glass upside down and dip it into a pile of sugar, ensuring it's evenly distributed. Gently tap the glass to remove the excess sugar and allow it to dry before pouring in your cocktail. 
Garnish suggestions
Mint sprigs: A fresh sprig of spearmint is a classic garnish for any cocktail. Though they're traditionally used in mojitos, mint sprigs add a refreshing hint of flavor to lemon drop shots and other citrus-based cocktails.
Lemon slices: Juicy lemon slices add some extra zest to your drink. Wash a lemon and use a sharp knife to cut it into  ⅛ inch slices for garnishing your cocktails.
Lemon sugar: You'll love the sweet-and-sour taste that lemon sugar will add to your cocktail. Simply combine the fresh zest of a lemon with granulated sugar and use it to rim your glass.
FAQ
What's the alcohol content in lemon drop shot?
The classic ratio of vodka to lemon juice is between 2:1 and 4:1, but you can adjust the alcohol content based on your personal preference. Other alcohol choices that you can add to the drink include cointreau or triple sec.
Do you chill lemon drop shot?
A lemon drop shot tastes best when it's chilled. Usually, ice cubes are added to chill the drink.
What can I substitute for simple syrup?
Wondering what to do if you don't have simple syrup at home? Suitable substitutes include honey, agave and maple syrup. Honey and agave are both quite thick, so be sure to use a splash of water or citrus juice to thin them out. This makes it easier to mix them into your homemade cocktails.
What can I use instead of a cocktail shaker?
Cocktail shaker substitutes include a covered mason jar, protein shaker, or your favorite portable coffee mug.
As long as the container you choose is spill-proof, chances are you can use it to make your favorite drinks
How much is a lemon drop shot at a bar?
The Lemon Drop Shot is a popular drink at most bars. It's made with vodka, lemon juice and simple syrup. On average, you can expect to pay anywhere between $6 and $8 when you order this drink at a bar.
More drink recipes
Please let me know how your lemon drop shot turns out in the comments below!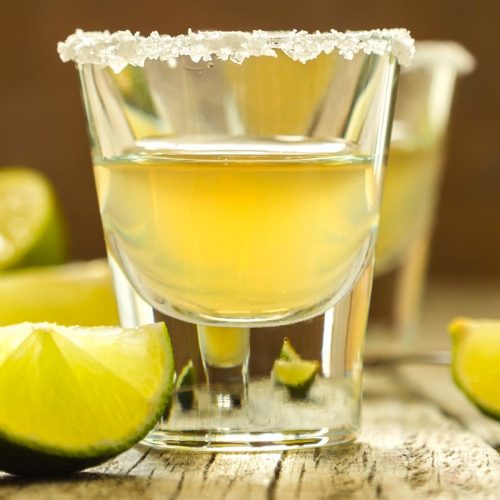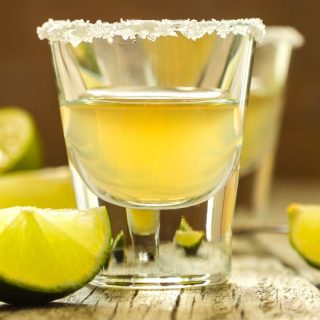 Best Lemon Drop Shot Recipe
Lemon drop shots are one of my favorite drinks when I'm out and about. It's sweet and tart with lots of lemony flavors. After years of ordering it at bars, I finally decided it's time to learn how to make a great lemon drop shot recipe at home.
Print
Pin
Rate
Ingredients
4

shots

vodka

1

shot

lemon juice

freshly squeezed or bottled

1

shot

sugar

or to taste plus more for garnish

ice cubes
Instructions
Juice a lemon, then strain to remove seeds and pulp.

Rub a piece of lemon slice around the rim of the shot glass and then immediately dip into sugar that's spread out on a small plate. Set aside.

Add ice, vodka, lemon juice, and sugar to a shaking glass.

Shake well until sugar is completely dissolved (about 10 times).

Strain mix into shot glass and garnish with lemon slice. Serve and enjoy!
Nutrition
Calories:
74
kcal
|
Carbohydrates:
6
g
|
Protein:
1
g
|
Fat:
1
g
|
Saturated Fat:
1
g
|
Sodium:
1
mg
|
Potassium:
6
mg
|
Sugar:
6
g
|
Vitamin C:
2
mg
Tried this recipe?
Follow or tag us on Pinterest @izzycooking